Marriage license is your first document, that you apply for as a future family. And it is the only way to receive a valid marriage certificate, which would be recognized across the country. Paperwork is boring, but only paperwork will make changes in your marital status official. It might seem like a mere formality, but this formality is quite important. So let's take a closer look at the issue.
1. What is a Marriage License
So, what is a marriage license? A marriage license is a document from an authority, allowing you to marry. The procedure for getting a license can vary between different countries and states. In most countries, it is a permit from state authority.
Source: Lens CAP Productions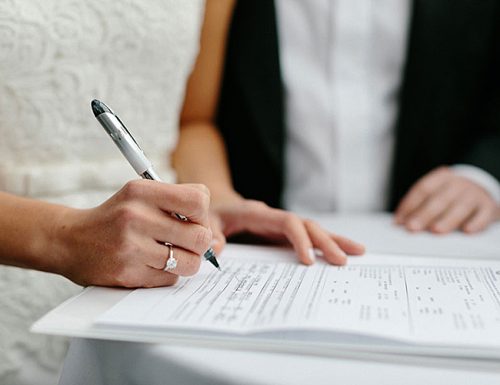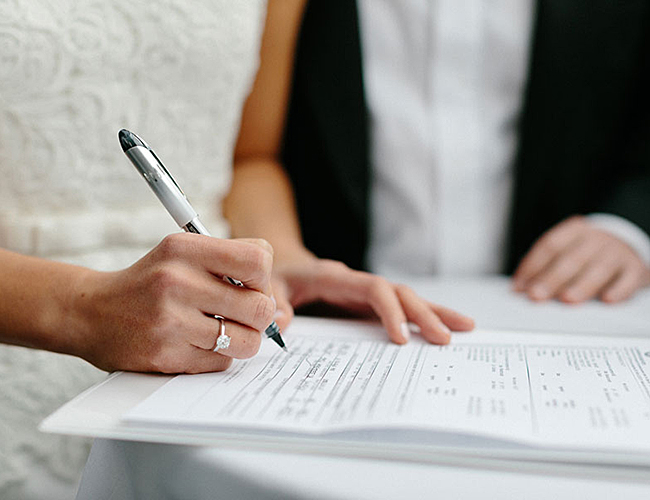 Sometimes the couple needs a permit from a religious authority, but not in the USA. Anyway, the general idea is that you need to get a document before the two of you tie the knot. To fill in a special form, and receive a permit to marry. Even if you marry in church, your officiant needs to sign this paper.
It might seem strange, to ask for a permission for a marriage, but otherwise, your marriage will be illegal. In the USA, to get a marriage license you need to address a state authority: it can be a city clerk, or a marriage bureau, etc.
There is a number of legal requirements for getting a wedding license, depending on the state. Before you apply for one, you need to check the available information in advance. It is important to keep in mind all the details, to make sure you plan your time right.
Of course, each state has its own rules, but they all have something in common.
First of all, pay attention, that there is usually a waiting period, from one to six days. Usually, you cannot marry the day you apply – you need time to think about your decision. The divorce rate is already high enough as it.
Officials are aware of it better than anyone else. So they give you time to consider this period after you get your marriage license, until the moment the ceremony can take place.
Such arrangements give you some time to think before you make such an important decision in your life.
It makes total sense – as they say, 'Haste makes waste'.
There is definitely no reason to hurry.
Anyway, if for some reason you still need to marry sooner than that, you can request a Judicial Waiver. This document will allow you to marry sooner if there is such a necessity, but you will need to prove your need.
Another point you should pay attention to is also about timing. A marriage license is only valid for a limited period of time.
Usually, it is anything between 30 or 60 days, depending on the state, within which you should have a marriage ceremony.
There are some exceptions – for example, if you are an active military personnel, you have up to 180 days in some states.
But still.
After this period your marriage license expires and you will need another marriage license. So time is something to take into consideration when you want to tie the knot.
That is, of course, if you want to do it properly.
Also, remember that the marriage license of one state is only valid for the state where you received it.
Remember, if you receive your marriage license in New York, for example, you can't use it to marry elsewhere. So make sure you know all the details before you choose a venue, especially if you are planning a destination wedding.
Check all the regulations beforehand.
Don't worry.
Yes, marriage licenses fall under the jurisdiction of the state of the ceremony. But still, your marriage will be recognized across the country.
2. How To Get a Marriage License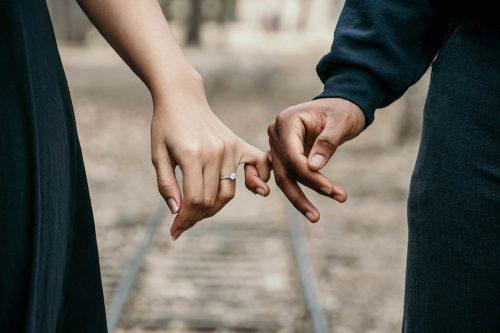 Certain specifications on how to get marriage licenses vary between states. Make sure you check the complete list before you apply. Anyway, there are some basic points, applicable everywhere, on how to register the marriage. Here are some of the rules, that is the same almost in every state.
To start with, you could try taking a look at a government website. They usually have all the necessary information: the office's contacts, working hours, and a list of documents you might need. Pay attention, that the government officials might request more documents if they consider it necessary. It is especially so if one of the prospective spouses was born abroad or is not a resident. As soon as you know where exactly you want to tie the knot, you need to locate where to apply for a license. It could be city hall, clerk's office, the marriage license bureau, or place of worship, depending on the country. Don't hesitate to call them if you have any questions, especially if you are not a resident.
As a next step, both parties must appear in person to obtain the license, as proxy marriages are not allowed. You can start the application process by applying online, it will speed up a process a bit. But you still need to come in person to sign the papers. You both should carefully read your marriage license to make sure there are no mistakes. Your marriage license usually needs you and your prospective spouse to:

list your name,
current address,
city,
state,
ZIP code and country,
country of birth,
date of birth,
name, and country of birth of your parents,
social security number,
and marital history.

If you have been married before you may need to produce a final divorce decree. Remember, that signing the affidavit you are making a sworn statement. You will not get a new marriage license unless all the divorces, annulments, etc. are official.

You and your prospective spouse must have proper identification to apply for a marriage license. It will not only serve as your identification but also as a proof of age. Take note, that if you were born outside of the United States, it is highly possible that the legal authority will need some more documentation from you. Same goes for non-residents.
In the USA the age when you can marry is over 18, although in some states you can do it earlier with your parents' permission. In most states, you need to be at least 17, but it depends on the state's regulations. Mostly, if either or both of you are seventeen, you will also need to have a written parental consent, and written approval of a supreme court justice or a family court judge. It is possible that you will have to show your birth certificate (passport/ baptismal record/ driver license/ court records etc). Keep in mind, that it means that your parents or legal guardians should be present with all the documents, confirming their rights as your representatives, and have proper identification on them.
Some of the states used to require blood tests from the couple. At the moment this requirement is no longer valid, but if you decide to marry outside of the USA remember to check if it is still the issue. You might need to present a screening for tuberculosis, gonorrhea or HIV.
Another thing to keep in mind is that the law permits you to change your last name as a result of getting married. Your surname doesn't change automatically, though, unless you decide to change it. Also, both prospective spouses might choose to change their surname, but the choice of options is four options. It might be the surname of another spouse or any former surname of either spouse. Other options include different combinations of surname or former surnames of each of the spouses.
If you are planning a destination wedding, it is useful to remember one more thing. If you marry outside of your state or country of residence, you might need a certificate of non-impediment. It is an official document that confirms that you have no legal obstacles to marry. As a marriage license, it has a limited validity time: usually about 6 months.
After All, Marriage License Is An Important Document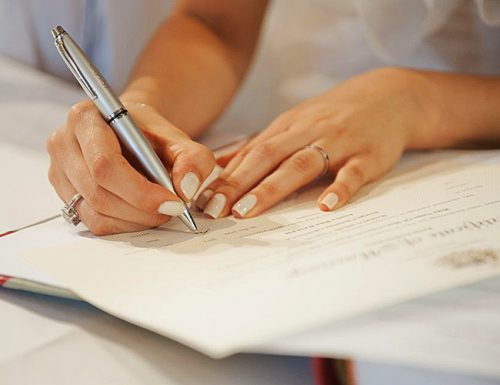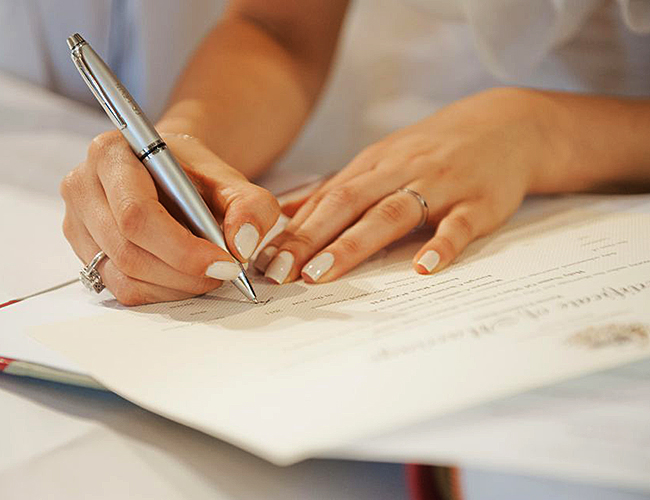 Source: Nerida McMurray Photography
Of course, paperwork might sound not very romantic. But it is absolutely necessary to get a marriage license if you want to have something more than just a big party. You will not be considered legally married unless you provide all the required documents. Just consider it as one more step towards your happy future together.