One of the most exciting and important parts of your wedding is choosing your wedding date itself. You may play around with different months and different dates, but there are a lot of different ways to choose the best day to get married.
What is an auspicious wedding day?
Well, the lucky wedding dates 2019 are out there, you just need to know how to find them.
Knowing how to pick a wedding date can be tricky if you don't know where to look. So here are some tips for picking out the best wedding date for you, because timing is everything.
How To Know Life Path Number And Choose Best Day To Get Married
Source: kateheadley via Instagram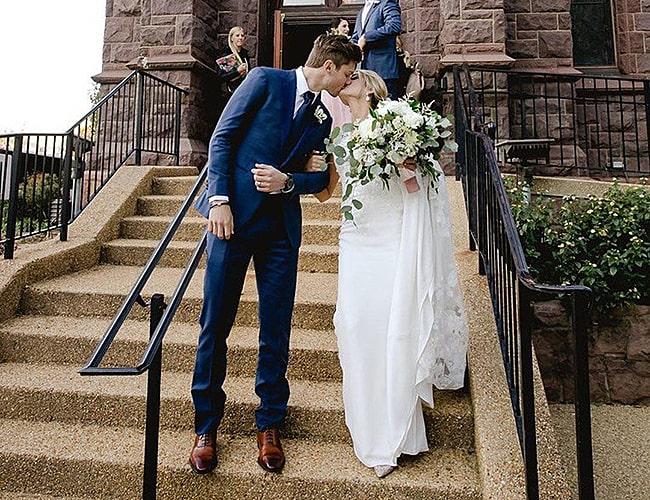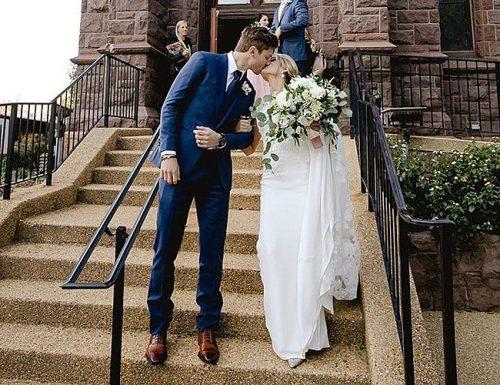 Some people like to use wedding date numerology — by combing your life path number and your partner's life path number, you can find the best day for the two of you to get married.
Find Your Life Path Number
To find your life path number, use your birthday. So if you were born May 20, 1985 you would add 5 (the number for May) + 2 + 0 + 1 + 9 + 8 + 5. Together those numbers equal 30. Add 3 + 0 for a life path number of 3.
Find Your Partner's Life Path Number
Once you know your life path number, you can go through the same steps to find your partner's life path number.
Combine The Two
Once you have both of your life path numbers — if your partner's life path number was 4, your combined number would be 7 — use that number to pick your date. Stick with the 7th of any month or any day in the 7th month, which is July. Looking for something even better? Then, go with July 7th. 7 also just happens to be the luckiest number in the world, so it's a good number to keep in mind generally.
Auspicious Wedding Dates 2019
Source: emmylowephoto via Instagram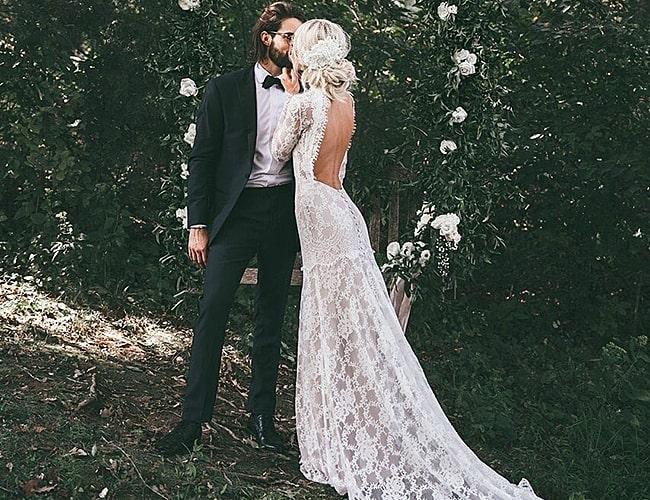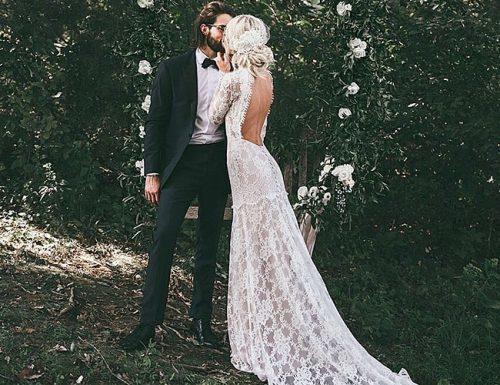 If you want to look at lucky wedding dates 2019 more generally, there are plenty of choices that should help you start your marriage off with love and laughter — and of course, a little luck.
Some auspicious wedding dates coming up in 2019 include:
January 6th
On this date Venus, the planet of love, will reach its Greatest Western Elongation, meaning your wedding will be showered with love from above.
March 21st
On this day there will be a rare Supermoon — an extra bright moon — will shine upon the earth, creating a romantic atmosphere and bringing good luck.
December 22nd
The Winter Solstice will fall on December 22nd on 2019. This may be the first day of winter in the Northern Hemisphere, but it's also known for being a period of calm and reflection — a perfect time to get married.
January 1st, February 2nd, March 3rd, April 4th, May 5th, June 6th, July 7th, August 8th, September 9th, October 10th, November 11th, December 12th
These dates are always great dates for a wedding — the repeated numbers (1/1, 2/2, 3/3…) not only bring luck, but they're also easier to remember. And remember — 7 is the luckiest number.

How To Pick A Wedding Date By Astrology?
Source: erichmcvey via Instagram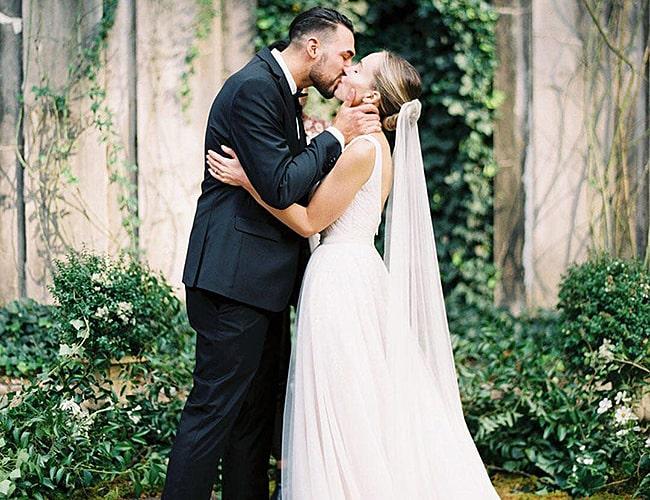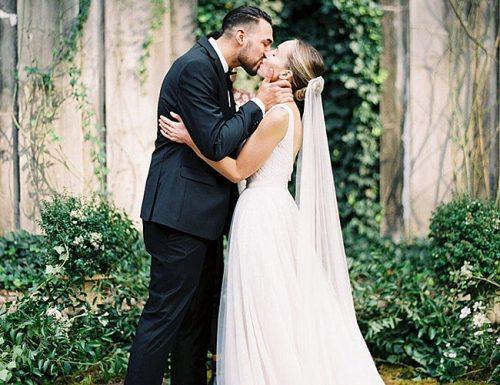 In Chinese astrology for finding the right date, that means a few different rules:
Avoid Chinese Zodiac Clashes. The Rat and Horse, the Ox and Sheep, the Tiger and Monkey, the Rabbit and Rooster, the Dragon and Dog, and the Snake and Pig are the pairs of conflict you want to avoid.
Avoid Birthdays Of Any Important Relatives. Pay special attention to the bride's family, but consider any important guests.
Avoid A Year With A Family Funeral Or Another Family Wedding. It's thought to bring bad luck.
Avoid January, Lunar March, July, And October. These dates conflict with important Chinese festivals. But you can utilize lunar August, which is definitely an auspicious time for a wedding.
While Choosing Lucky Wedding Dates 2019, Don't Forget To Treat Yourself
Of course, choosing the luckiest date according to the stars is important. But you can do more than that if you are waiting for some kind of guidance from the higher power. Want some clues from your destiny on how to make your wedding the most memorable event ever? Make your wedding preparations more pleasant and add an element of welcome surprise with a Miss To Mrs Bridal Subscription Box!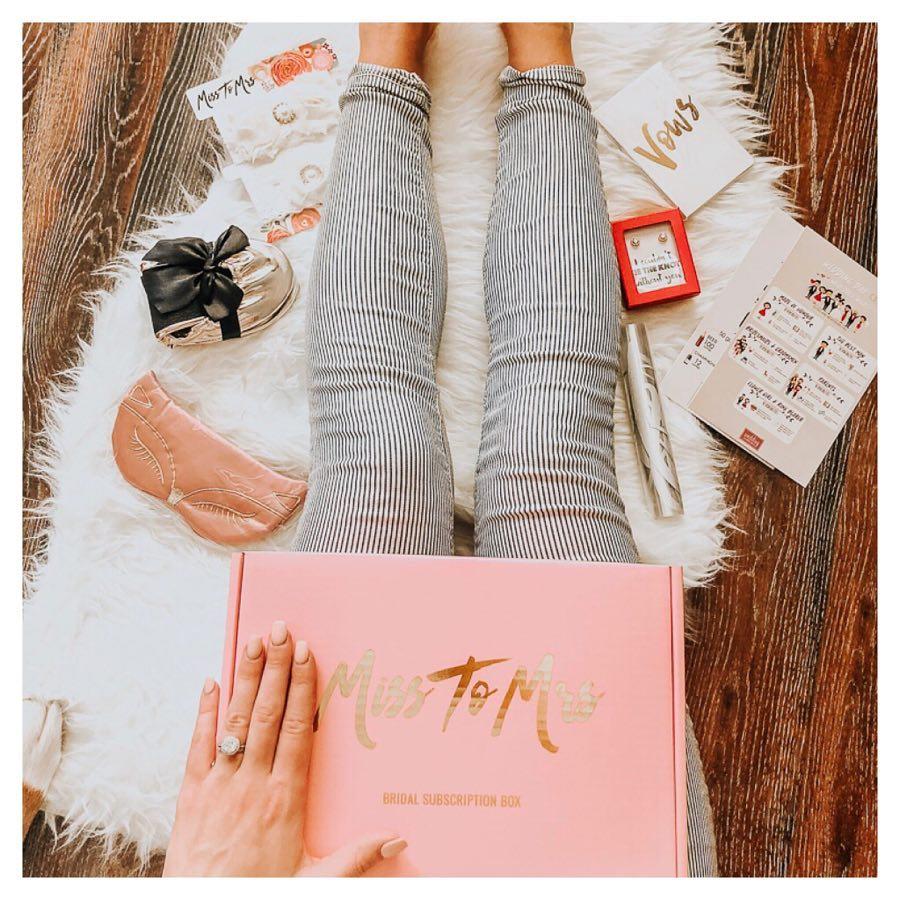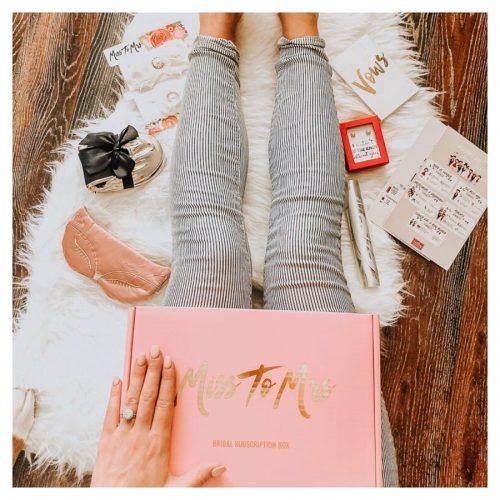 Brides love bridal subscription boxes because they help them make their wedding preparations more creative! You never know what's inside, all you know is that it is something useful and fun. Something that will help you plan your wedding. We believe that it is a great source of wedding inspiration – you get a box every month, and if you listen to your inner voice, you may get some clues from the stars on how to make your wedding even better!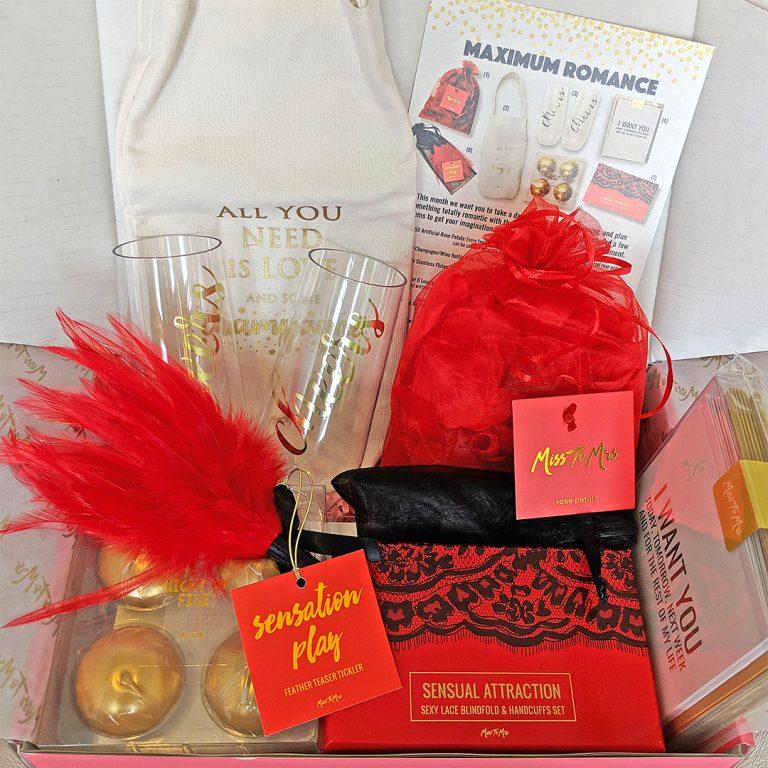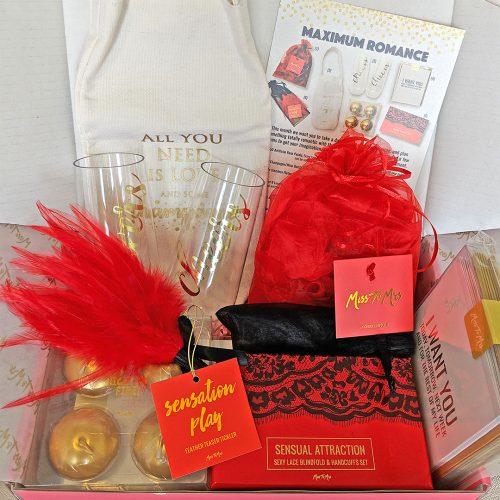 The Most Popular Month For Weddings
Source: hannah.costello via Instagram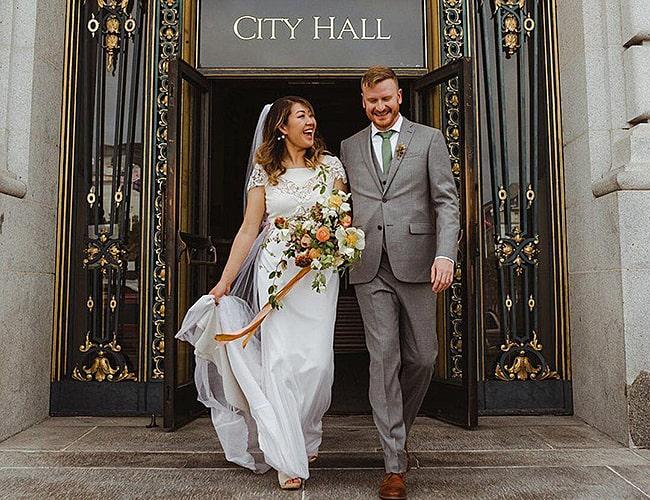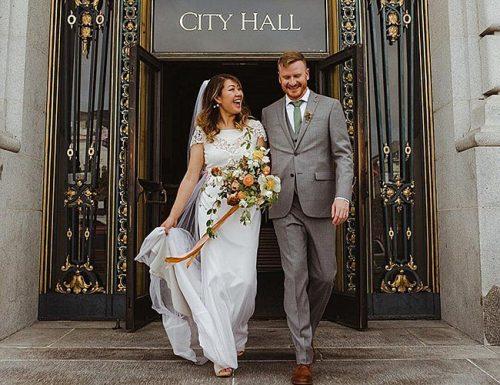 The most popular wedding months are popular wedding dates for a reason — it's normally the time where the weather is beautiful and people are in a festive mood. Although it's also when weddings are more expensive and venues are harder to find, so you have to weigh up the pros and cons.
Here are the popular months to consider:
August
August consistently comes in as one of the most popular months — if not the most popular wedding month. And it's easy to see why. Schools are on vacation, many people are taking holidays, and the weather is warm and the days are long. Of course, in some areas — like the south — an August wedding might be way too hot and it can be difficult to find a venue, so keep this in mind.
May
May, with all of its romance blooming, is another popular wedding month. It might be a pain for those with children because schools are still in session, but it provides milder weather and a lot of natural greenery to create the ultimate romantic setting.
June
June is another great options for weddings, with things steaming up and the rain that's often associated with May finally passing. Just be careful to book far in advance — these dates go quickly.

What Is The Cheapest Month To Get Married?
Source: thefoxes via Instagram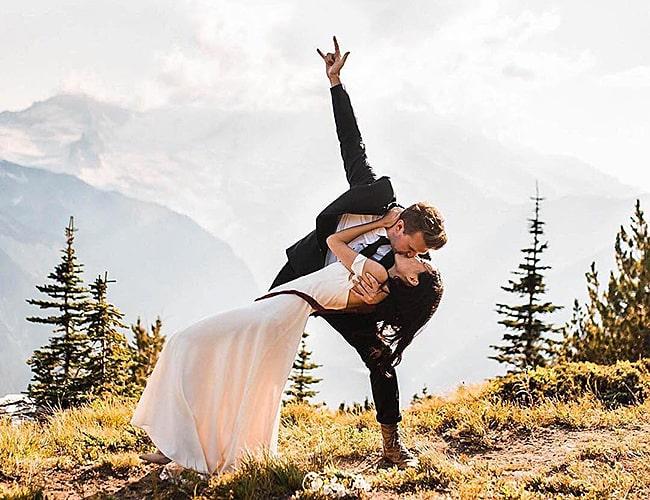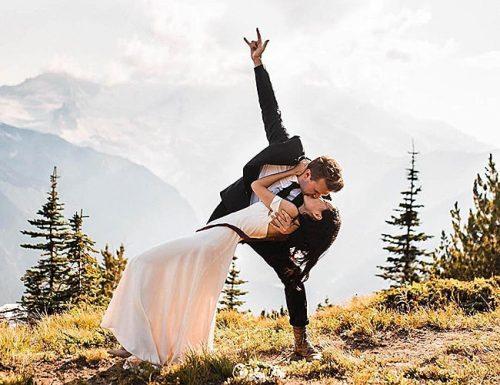 Another way to pick a good wedding date is to take your budget into consideration. Peak wedding season traditionally runs from May to October, so choosing times outside of that season will give you a lot of cheaper options, with January normally being the cheapest month — December is also cheap, but with many people busy for the holidays, it can be tricky to pull off a wedding during that time.
Even though planning a wedding in January is unusual, you can have an amazing winter wedding and take advantage of the romantic, snowy atmosphere to have your dream wedding at a fraction of the price of a summer one.
Best Wedding Dates 2019 Astrology Calendar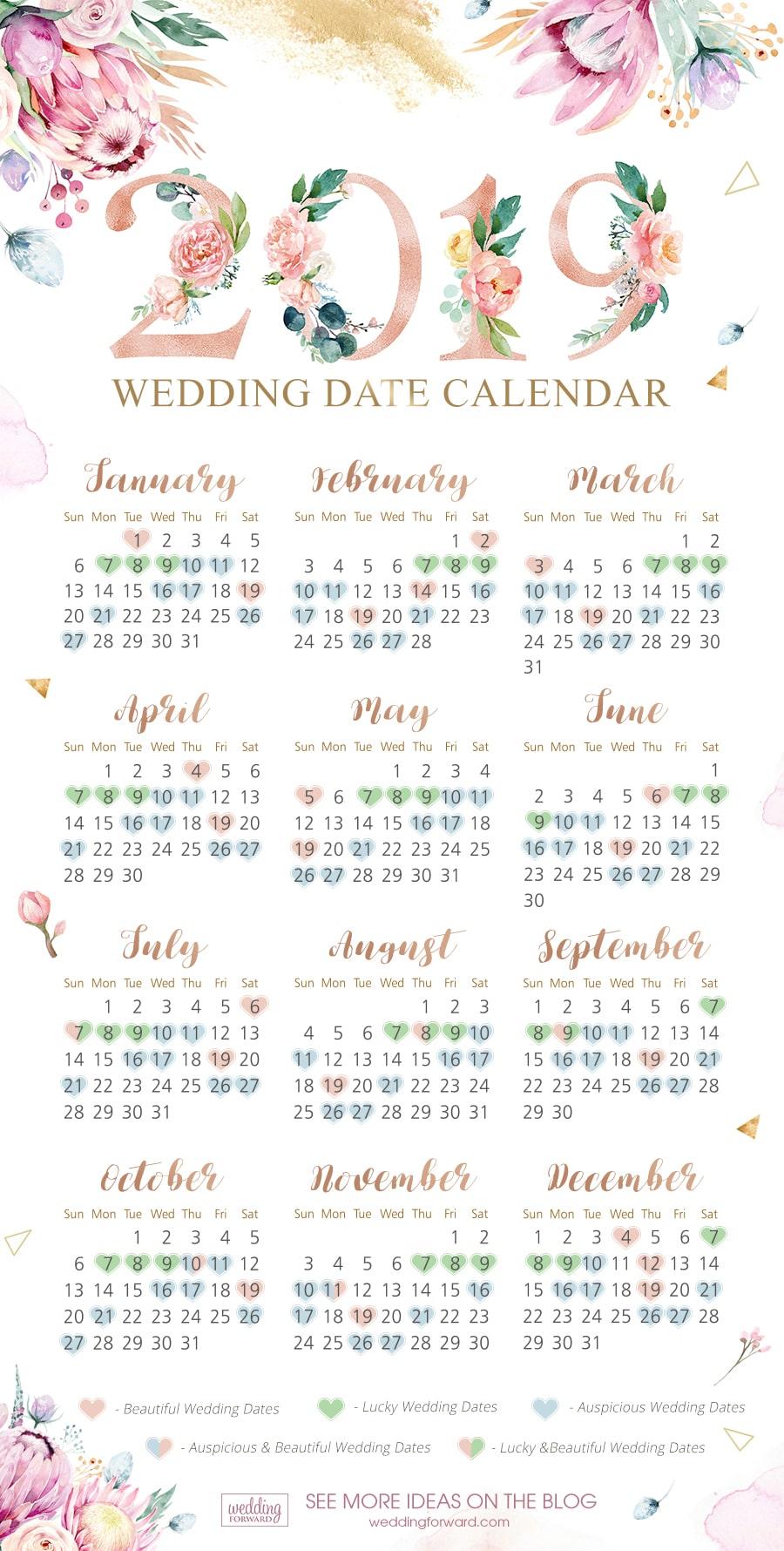 Astrology Wedding Dates 2019 To Avoid
Source: saltandsonderstudio via Instagram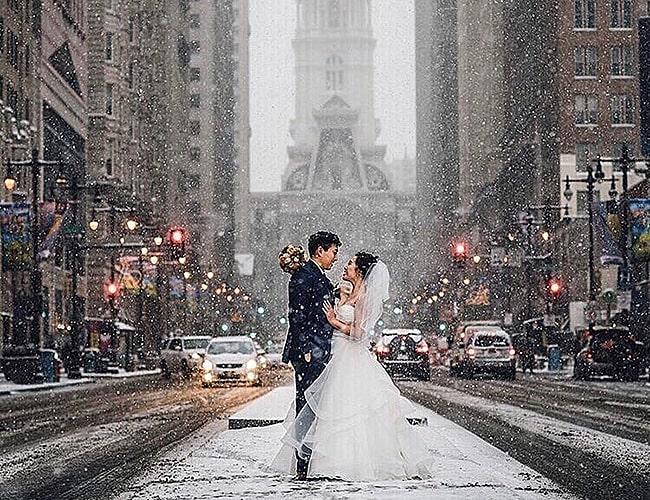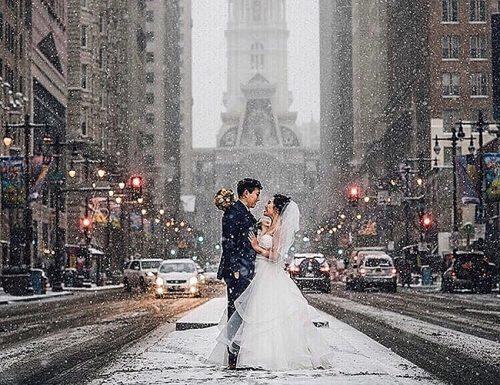 Finally, there are some astrology wedding dates 2019 that you might just want to avoid, either because they fall on important holidays or just because there are other events that might conflict — and of course, you always want to avoid bad luck on your wedding day. Here are some days that you might want to avoid.
Sunday, February 3, 2019 — Super Bowl Sunday
Friday, March 15, 2019 — the Ides of March
Saturday, April 6, 2019 — March Madness
Friday, April 19, 2019 — Passover
Sunday, April 21, 2019 — Easter Sunday
Sunday, May 12, 2019 — Mother's Day
Sunday, June 16, 2019 — Father's Day
Friday, September 13, 2019 — Friday the 13th
Friday, December 13, 2019 — Friday the 13th
Planning a wedding is a lot of fun — and once you find the best day to get married for you, you can really get the ball rolling. Consider your family, friends, and religion when choosing your wedding date, because you want to make sure the people you care about most can be there. Then look for the auspicious dates that can bring you a little luck, because it's so great to start off your wedding on the right foot.