There's nothing that turns your special day into a fairy tale like getting married at a castle. You've gotten the splendid gown, tuxedo and bridal party. What next, but where to have a wedding in the one venue that brings it all together. You'll be surprised to find that there are best castles for weddings within and outside the country. So, it might not have to be a destination wedding; you could use a castle just a stone throw away if you're lucky.
From Gatsby era mansions to Gothic style stone architecture; there are castle wedding venues of every style. Gorgeously stunning wedding palaces that would be great for both outdoor and indoor events.
10 The Best Castles For Weddings
Joslyn Castle, Omaha, Nebraska:
If you are looking for castles in USA for weddings, then perhaps try the Joslyn Castle. With gorgeous detailing of mosaic tile, stained glass and wrought iron, this castle was built with Kansas silverdale limestone as far back as 1903.
Source: elenaogle via Instagram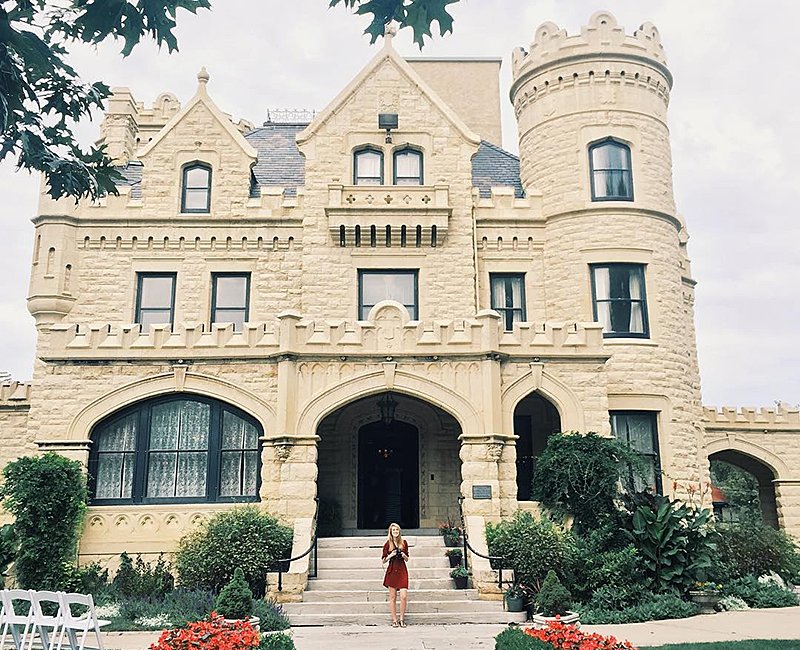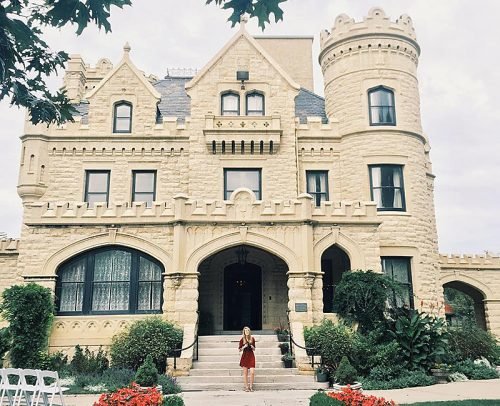 Couples can use the castle grounds or the first two floors of the building for their ceremony. In all, the capacity of this location ranges from 80 to 125 people. Not too shabby at all.
Oheka Castle, New York:
This is one venue you wouldn't want to miss if you're looking to wed at a castle. Located in Long Island of New York, Oheka castle weddings are usually grand and elegant events.
Source: brettmatthewsgallery via Instagram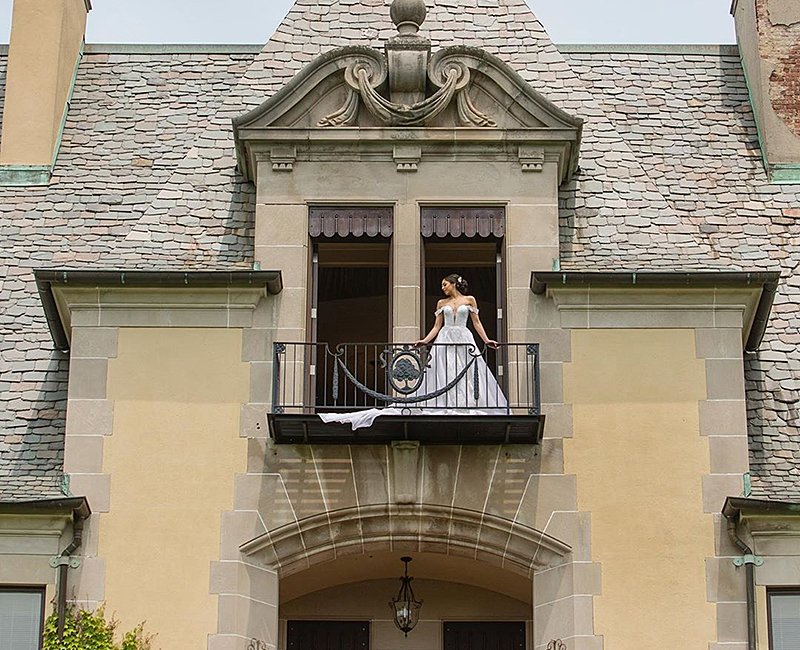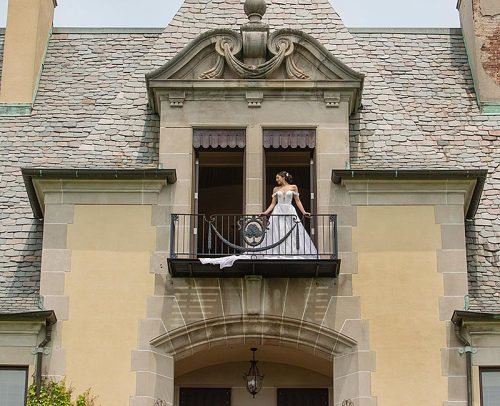 This location has all the makings of a French château and the ability to help you create your own fairy tale while remaining stateside.
Sudeley Castle, Gloucestershire, England:
For acastle wedding England, surely you should consider this romantic location. Rich in history and definitely not short on elegance, this English castle has surrounding ruins, which date back to the 15th century. Sitting on 1,200 acres, the venue which was once home to wife of King Henry VIII, Queen Katherine Parr, now belongs to Elizabeth, Lady Ashcombe who has preserved the castle and its beautiful surrounding up till this day.
Source: sudeleycastle via Instagram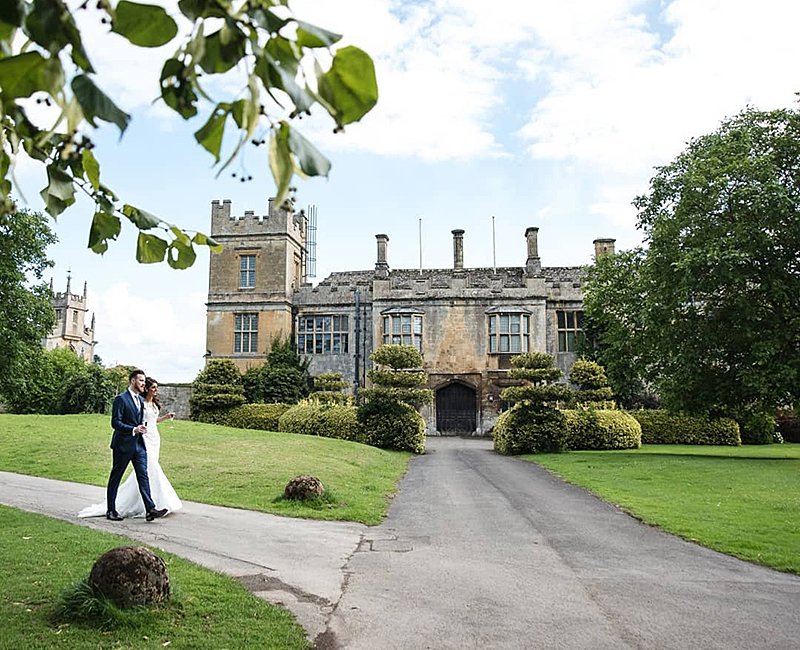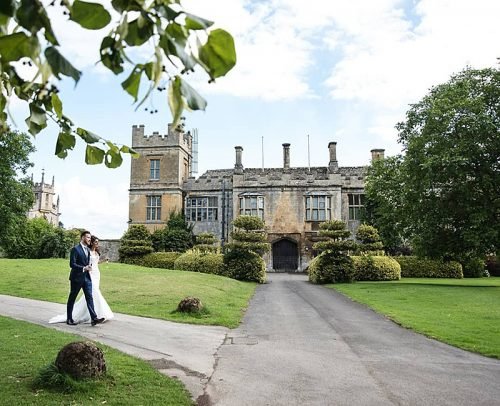 Here couples can choose to get married at one of the three outdoor sites provided, or indoors, preferably in the private library decorated in antiques and rich tapestry for an intimate wedding ceremony.
[hellomybanner]
Lyndhurst Mansion, Tarrytown, New York:
If you are nearby New York, then perhaps consider a Lyndhurst castle wedding just 30 minutes from the city. While not technically a castle, this sprawling mansion sitting on 67 acres and overlooking the Hudson River, has all the makings of one. With its stately grounds and Gothic style architecture, it doesn't fall short of helping couples recreate their fairy tale in a seemingly far away land.
Source: StephanieBrazzle via Instagram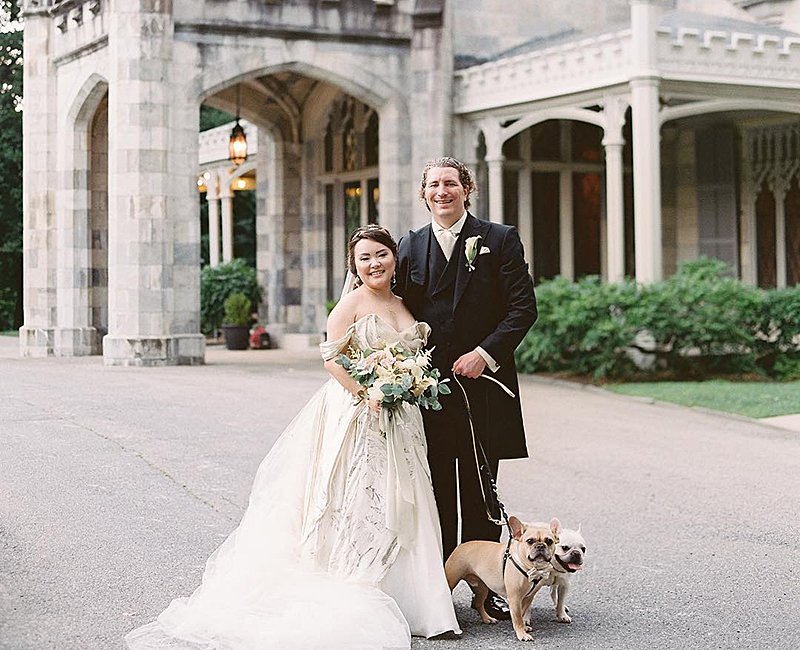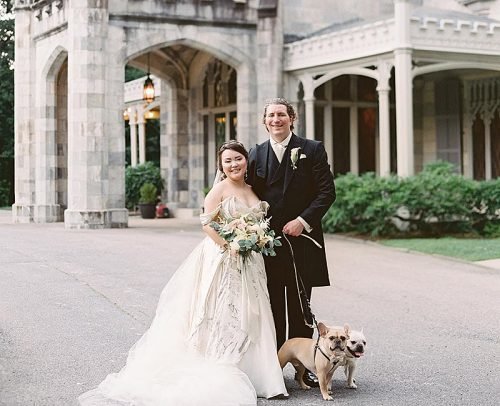 Couples can have their event in different parts of this venue; from the Carriage House semi-permanent tent, to the great lawn in front of the mansion. Capacity, about 220 guests.
Borthwick Castle, Edinburgh, Scotland:
If you are thinking of weddings in Scotland and you are in need of a castle, then visit Edinburgh where you will find "Scotland's greatest keep". Up to 600 years old, the Borthwick Castle is one of Scotland's largest and most preserved structures. Hosting weddings since 1458, this castle is the place to choose for a completely bespoke function at a medieval location.
Source: crokowlove via Instagram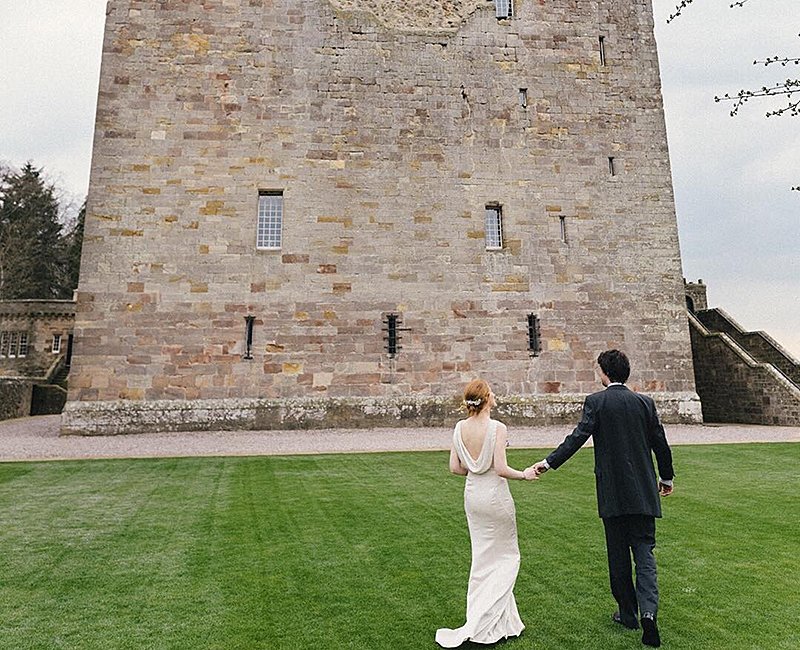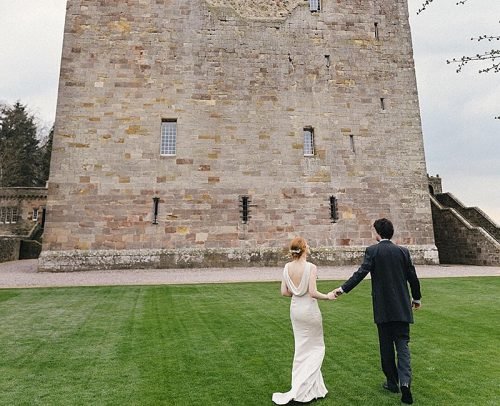 Couples can hold their event outdoors with the stunning castle as a backdrop, or use the "Garrison" indoors, which is the top floor, with its romantic dome-shaped entryways and arched ceilings.
Ashford Castle, Cong, Ireland:
With places like this on offer, couples can have over the top and dreamy castles weddings Ireland. Sitting on 350 acres of land and overlooking the lovely Lough Corrib lake, this is one venue that can bring fairy tales to life.
Source: clairebyrneweddings via Instagram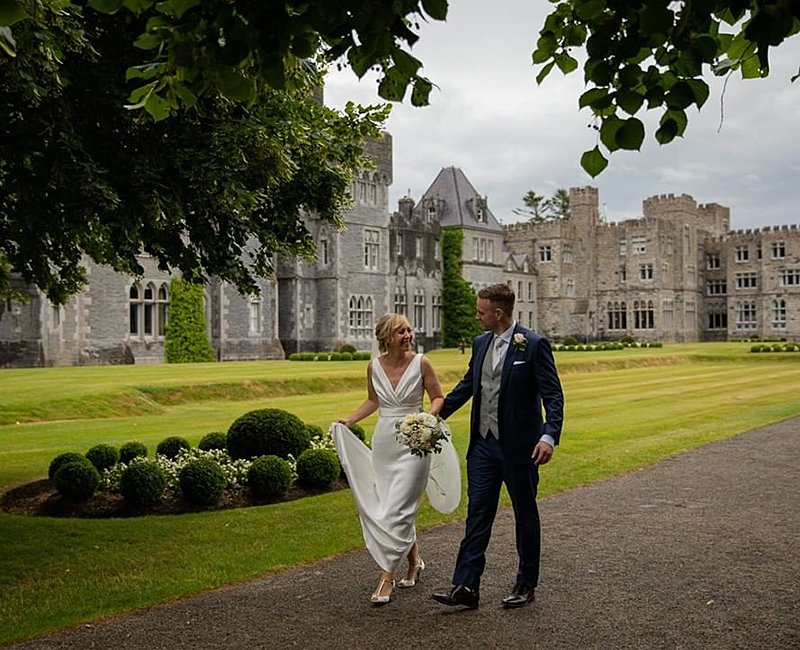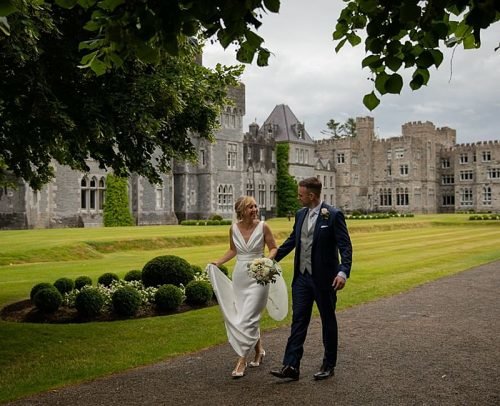 Able to accommodate up to 164 guests, couples have the option of using the Oak Hall or the Drawing Room for their event. The castle wedding venues Ireland also offers truly picturesque lakeside pathways and a beautiful Victoria garden for a host of outdoor activities. One night in the castle's 83 bedrooms will surely provide unforgettable memories.
Neuschwanstein Castle, Germany:
This former home of Bavarian royalty provides the romantic events that are Neuschwanstein castle weddings. Its majestic views have been attracting millions of visitors every year since it was opened to the public in 1886.
Source: stanka.lucka_ via Instagram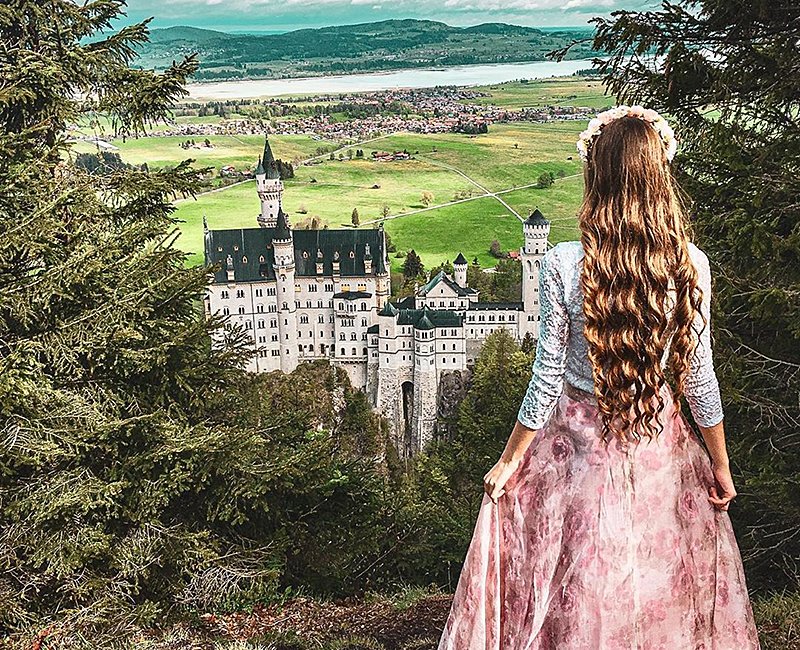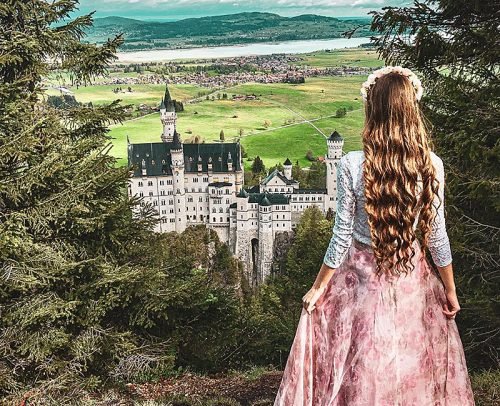 Styled after Disneyland's Sleeping Beauty Castle, this location overlooking the German countryside is something of an amusement park and definitely has the makings of a fairy tale.
Castello di Vincigliata, Fiesole, Italy:
Nestled in the foothills of the Tuscan Valley is this medieval castle just a 30-minute drive from the centre of Florence, Italy. This beautifully restored venue offers guests its garden and terrace for their event. Or you can use the courtyard where guests can have a romantic dinner by candlelight.
Source: ruthallenphotography via Instagram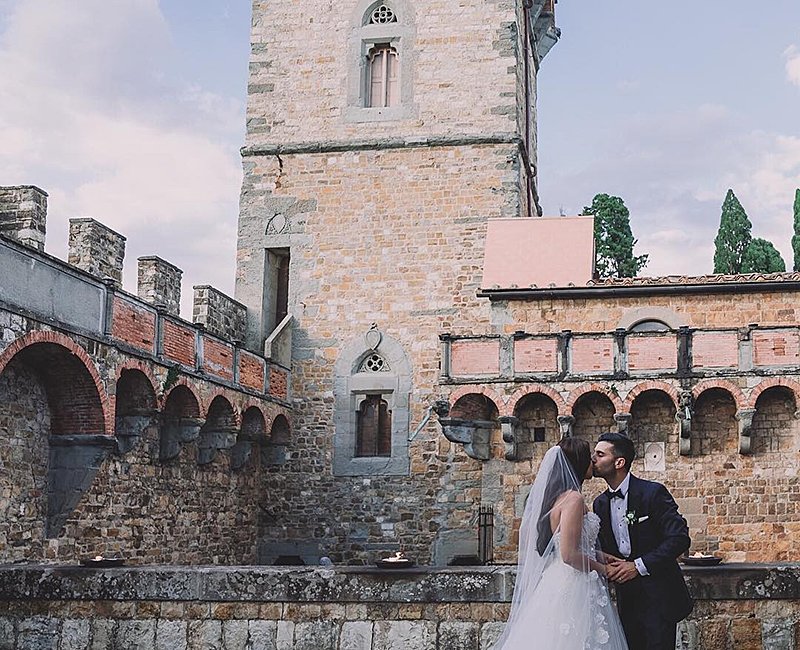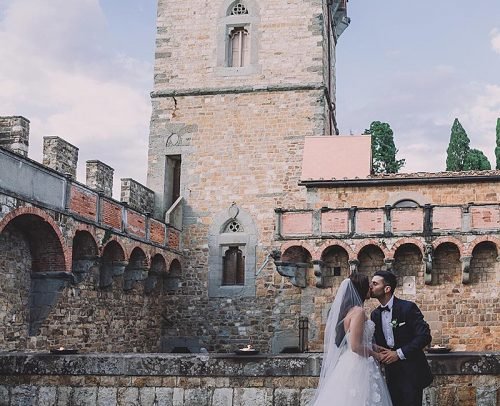 For an indoor wedding, this location has several interior rooms that will suffice to recreate the magic you are looking for in a wedding castle.
Saint Clements Castle & Marina, Portland, Connecticut:
With fabulous waterfront views of the Connecticut River, many couples enjoy the Old World European feel that this award winning, all-inclusive location offers.
Source: saintclementscastle via Instagram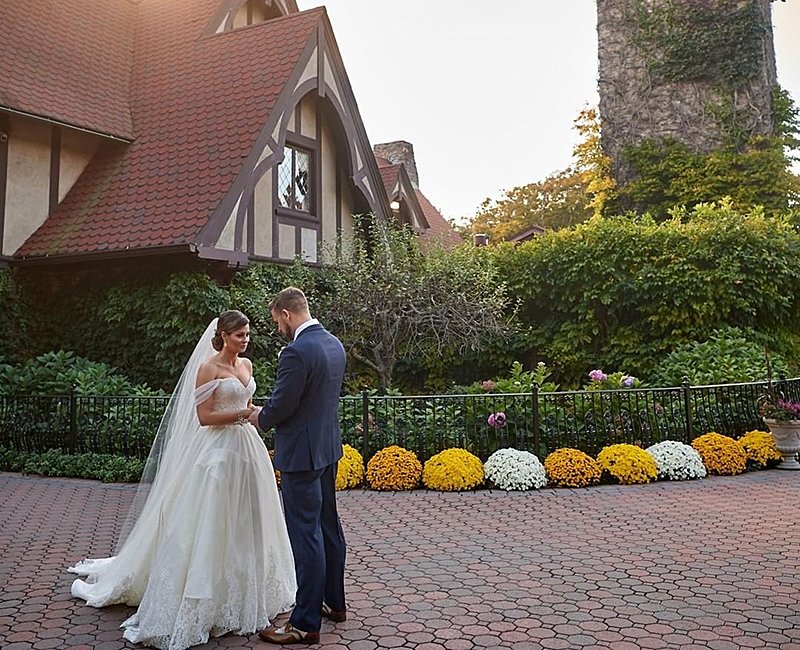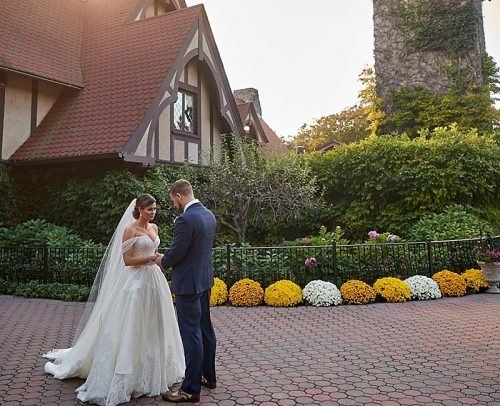 Able to host up to 260 guests, the Saint Clements Castle which makes wedding planning so easy, offers couples two glamorous ballrooms, and outdoor gardens for their events.
Boldt Castle, Alexandria Bay, New York:
Located in the Thousand Island region, this castle that sits on a heart-shaped island is only reachable by boat.
Source: Toronto Wedding Photographer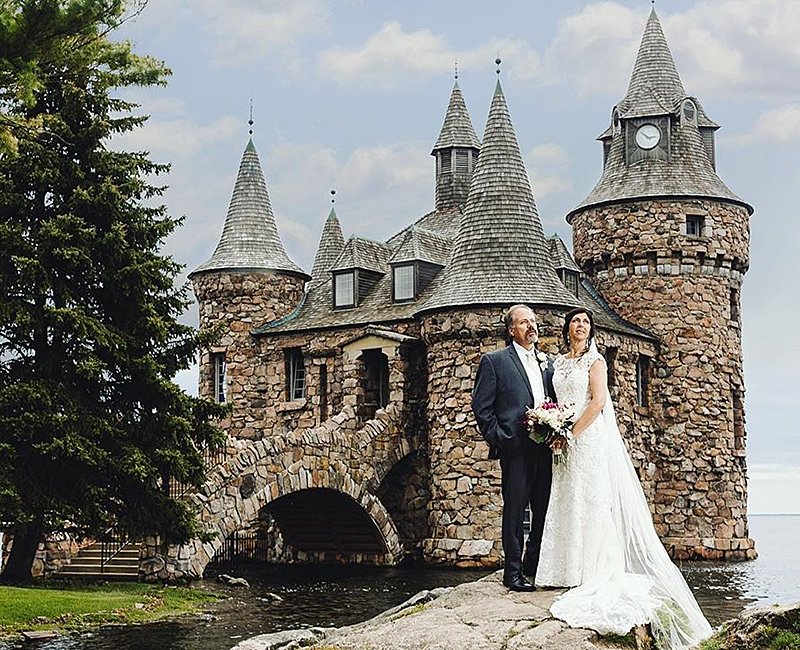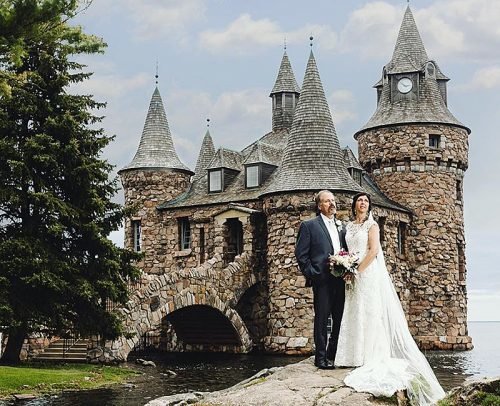 Your guests not only get a Riviera-esque experience, but they also get to enjoy this location with over-the-top amenities owned by former owner of Waldorf Astoria Hotel in New York City, George Boldt who built the castle for his wife, Louise, sparing no expense.
You do not have to be born royal to feel like royalty, do you? So, whether you are looking to have your big day stateside, or you prefer to have a destination wedding. There are ample venues to choose from. Recreating that love story may not be as far fetched as you first imagined.