In general, a guest book is paper or electronic means through which visitors acknowledge a visit to places such as weddings, functions or websites. In particular, it is expected for every couple to have a visitor's log at their wedding. This is where the visitors leave their information and wishes, thus creating a wedding memory book for the couple.
As soon as you come up with wedding ideas for your day, remember to include a book for guests. We have compiled a lot of wedding guest book ideas to give your special day a boost. Ones that will guide you to put together the best wedding memory book to keep you constantly smiling.
What Is a Wedding Guest Book
Source: coosa_designs via Instagram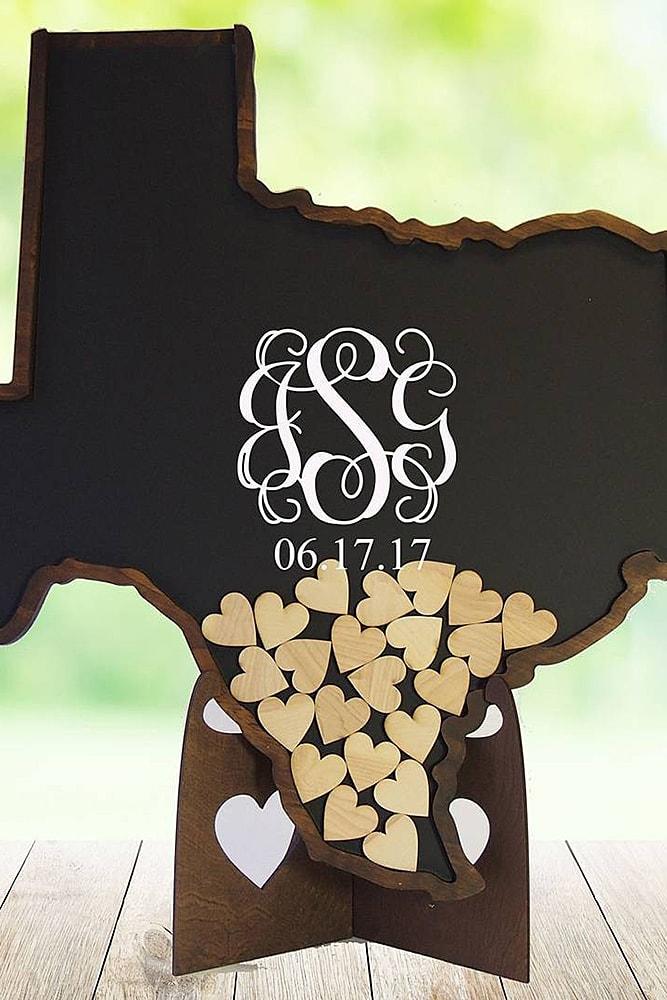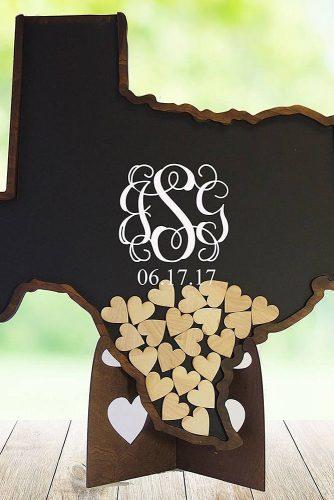 In history, it was legal to have a visitor's log, because guests acted as witnesses at the wedding. However, these days, couples have found a new twist to it by coming up with personalized guest books. In it is a treasure of words written to the couple; such as advice, blessings, and suggestions.
At the same time, some couples design it so beautiful with a mix of Polaroid picture ideas. So, after the wedding, the visitor's book becomes a keepsake which they hang in their new home. The fun sometimes begins before the wedding though. And thus, creative couples go the extra mile by making a bridal shower guest book. As a result, all the guests present at the bridal shower have to sign in to show they were there.
In fact, the visitor's wedding book is on display for the guests to write in on arrival or it is passed around during the reception. Whichever way, no one escapes signing it. That's why all these creative wedding guest book ideas will help your big day stay personalized to you by fitting into your wedding themes and styles.

Creative Wedding Guest Book Ideas
In the last couple of years, wedding guest book ideas have become more unique. This has also made guest book sign in to become more fun for the guest and the couple when they look into it in later years.
Thus, here we have some of the most creative wedding guest book ideas you can find.

Advice Coaster Cards
Source: paperandlaceboutique via Instagram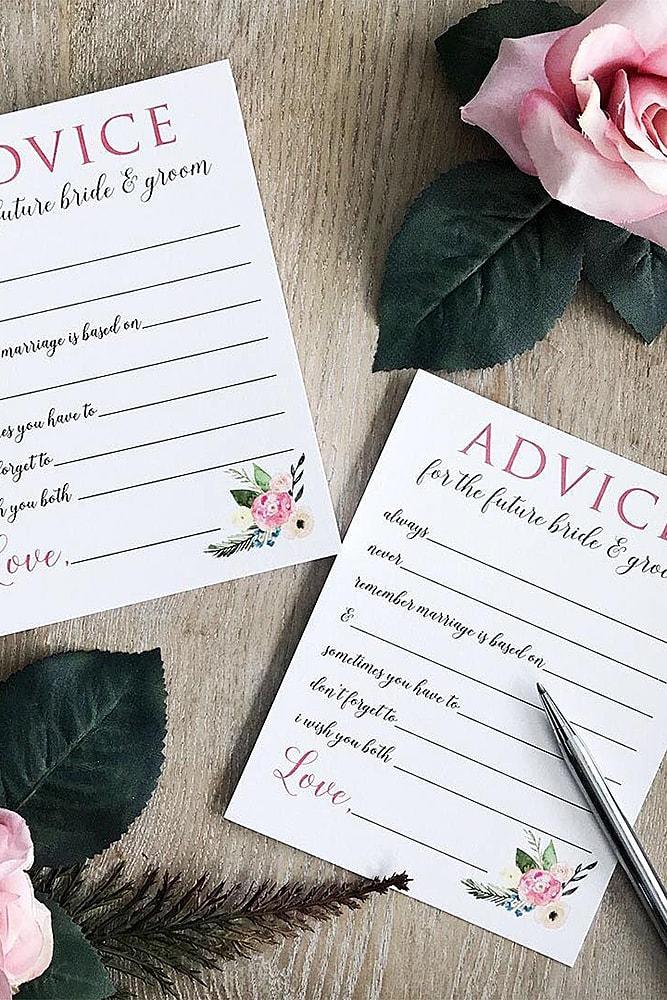 No doubt, everyone has a few things to say to you on your wedding day. There is a way to have it all, including the funny wedding advice. Therefore, place a basket filled with blank coaster cards on your welcome table. Guests will fill them with tips and memories, which will prove helpful to you over the years.

Game Board
Source: karenkavett via Instagram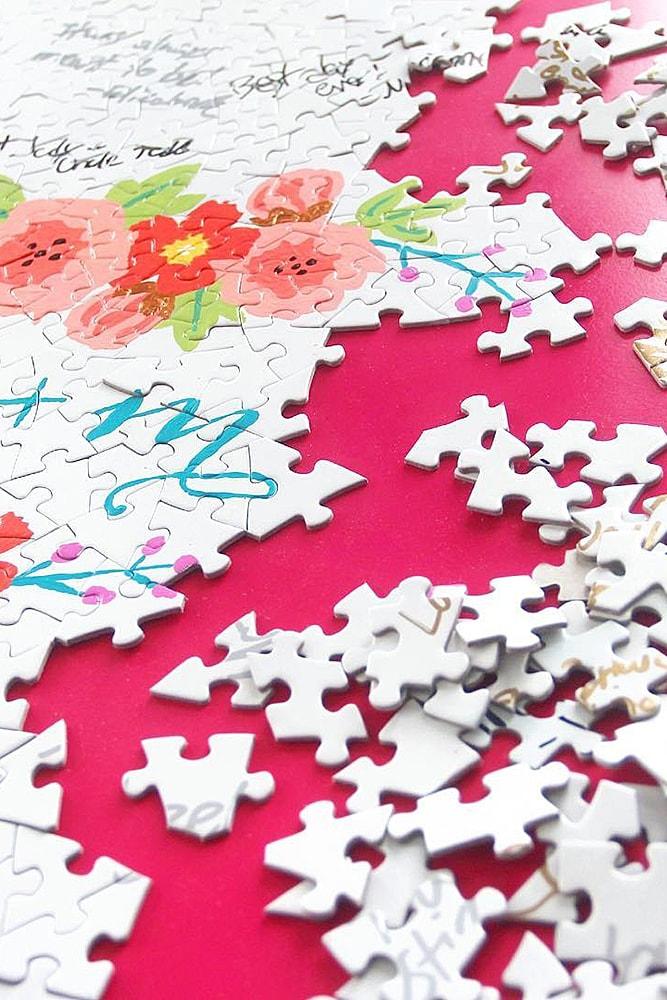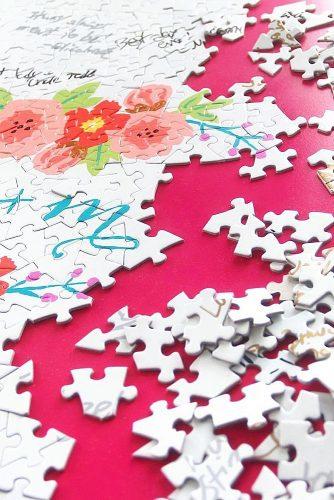 The couple who love to play games for relaxation will love this. Whatever type of game it is- Jenga board game, word puzzle or crosswords. And any time you bring out the game to play, pleasant memories from the wedding comes flooding back.

Vintage Atlas
Source: geojango_maps via Instagram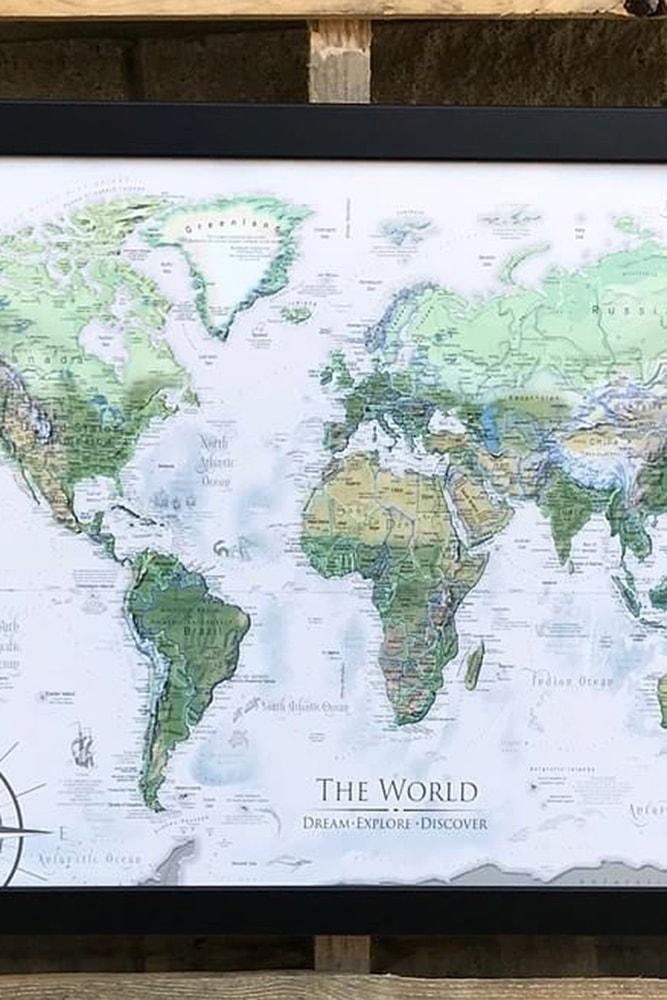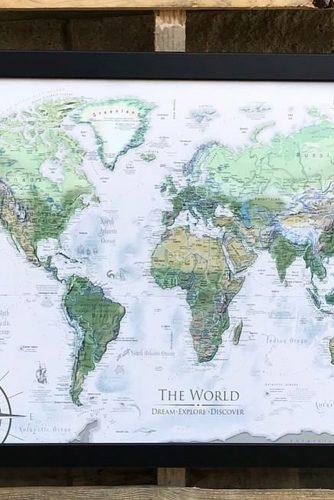 For couples who love traveling, the vintage atlas guest book is best. Travel scrapbook ideas can be incorporated into this. In particular, postcard-sized pictures of the couple is stuck to places on the atlas where they have been. Those are the parts where the guests sign in.
Message In Bottles
Source: _sadak_chap_._ via Instagram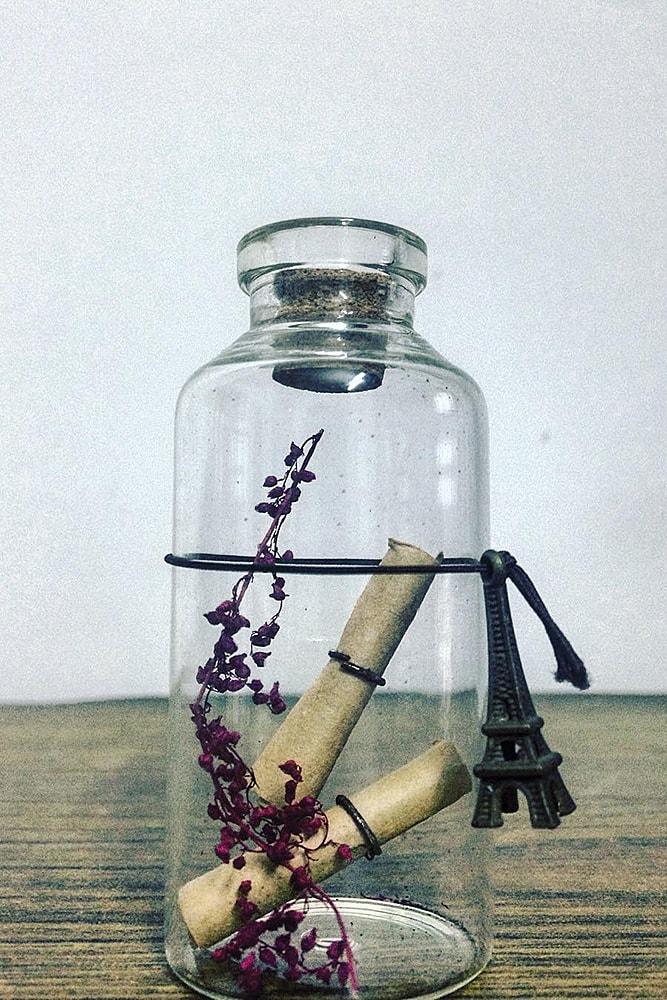 Preserve memories by having your guests sign their signatures on the labels of wine bottles which will be free to open in the future. Moreover, the guests can also write their wishes, put them into bottles and close them up. These bottles are kept safe and will not be opened until later years, even after the guests may have passed on.

Modern Prints
Source: alicesstudiohq via Instagram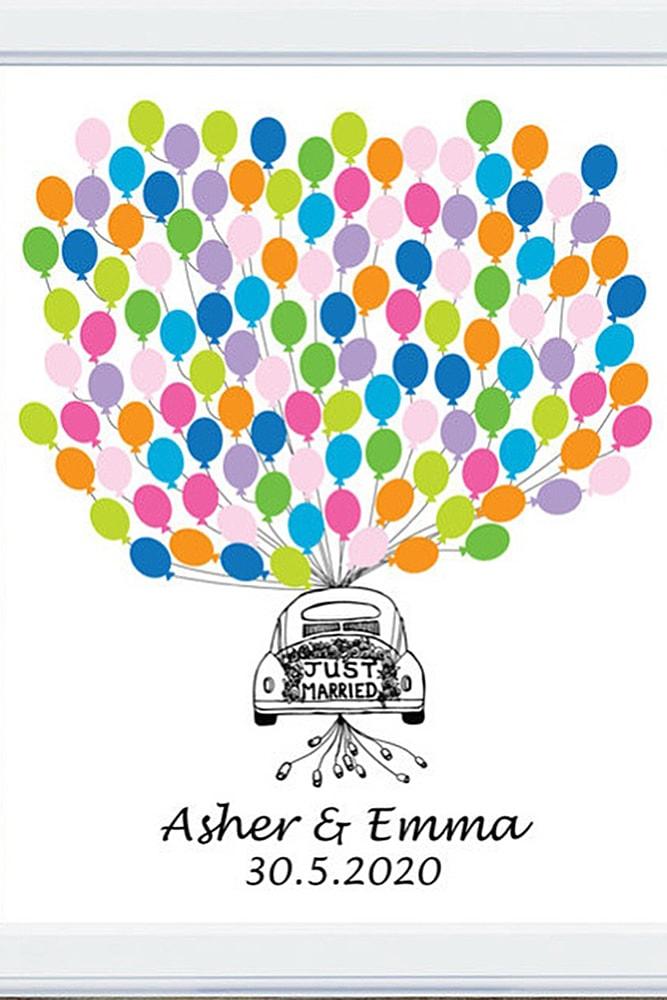 Get cute monogram prints of you and your partner, in preference of your hands or feet. Paste them on a white cardboard surface. Get your guests to sign this unique wedding guest book. This is a keepsake that can be displayed in the home.
Make Your Guestbook From Wood
Making visitors sign-in book out of wood is amazing. Because a wooden guest book is durable, fanciful and will pass for an heirloom. When developing the wedding registry ideas, couples include it, especially the tree guestbook, as it costs a little fortune. Thus, if you are a creative couple, you can DIY.
Some styles of wooden guest books include;

Brown Wooden Wedding Guest Book
Source: redberryguestbooks via Instagram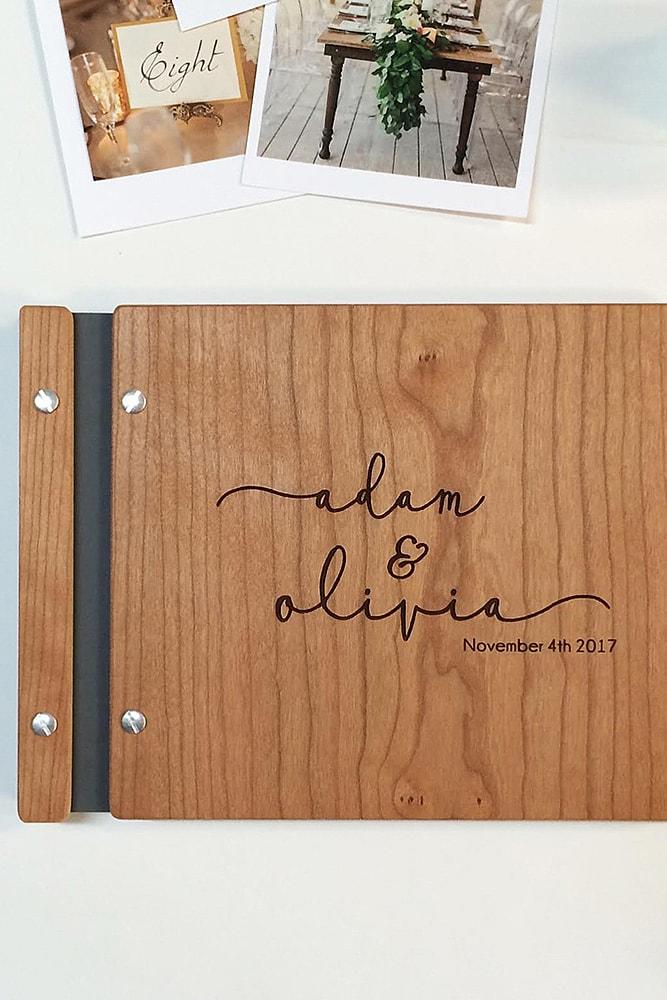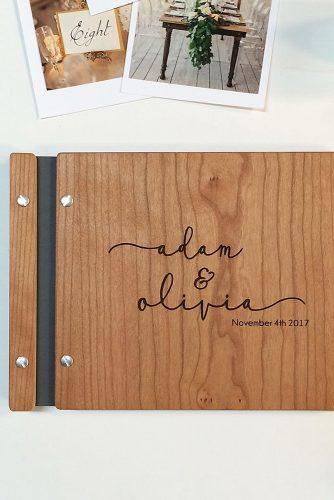 This is a personalized wedding guest book which allows the couple to write their details on the cover. The cover is sturdy and hard and is hardly damaged. The pages are thick and preserve entries for many years.
Wedding Guest Book Dropbox
Source: elen81263 via Instagram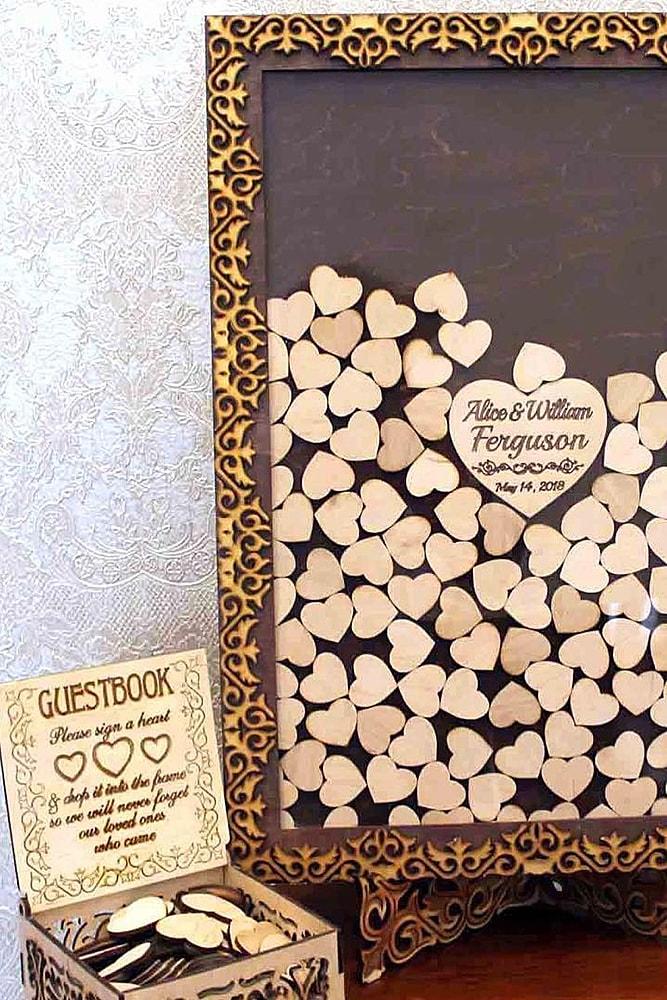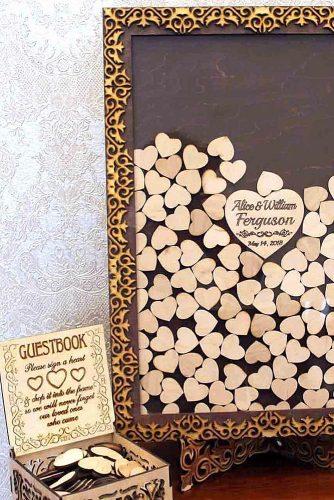 This guest book is a cut out from of a drop box. The cover features your names and wedding date. It has a handmade wooden easel to display the guestbook drop box. This wedding memory book also features a linen satchel containing different sizes of wooden hearts. The guests will sign on each of these hearts and put them in the dropbox.

Wooden Wedding Tree
Source: mybeautifulgift via Instagram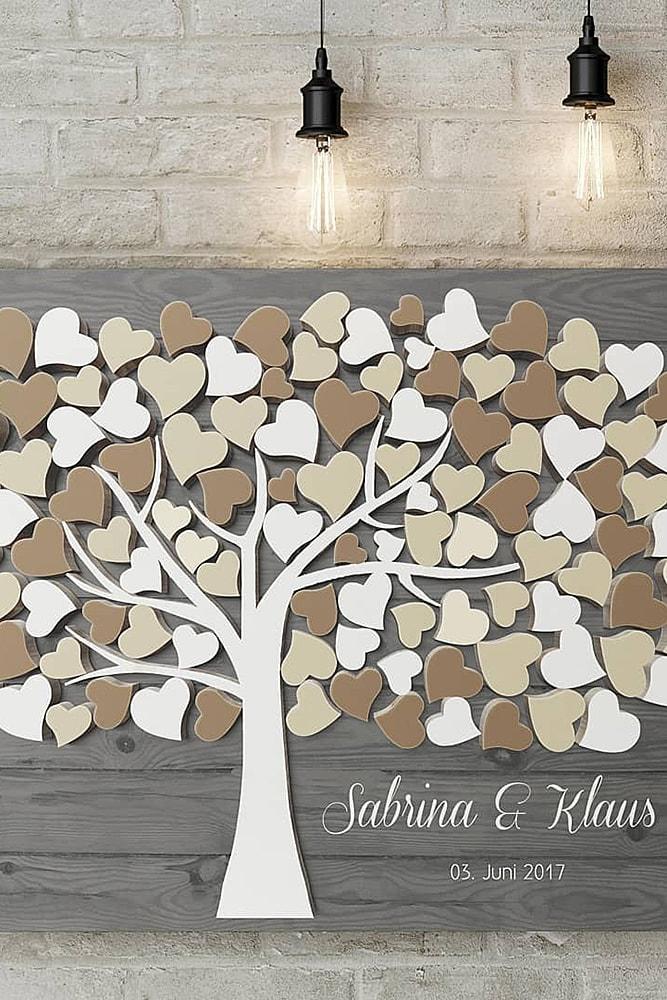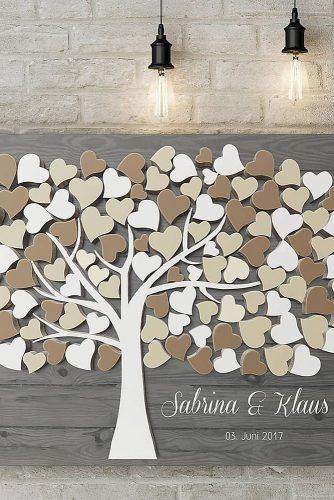 The wooden wedding tree guest book is a signature log. It not only saves the most beautiful wedding memories, it also serves as a unique keepsake for the couple.
The tree itself is a craft from pinewood and the leaves from plywood. The leaves come in different beautiful colors on which the guests sign in. The bottom of the tree has space for texts, couples name and wedding date. This piece in your home will look beautiful.
Bespoke Multicolored Wooden Book
Source: lovestrucklettering via Instagram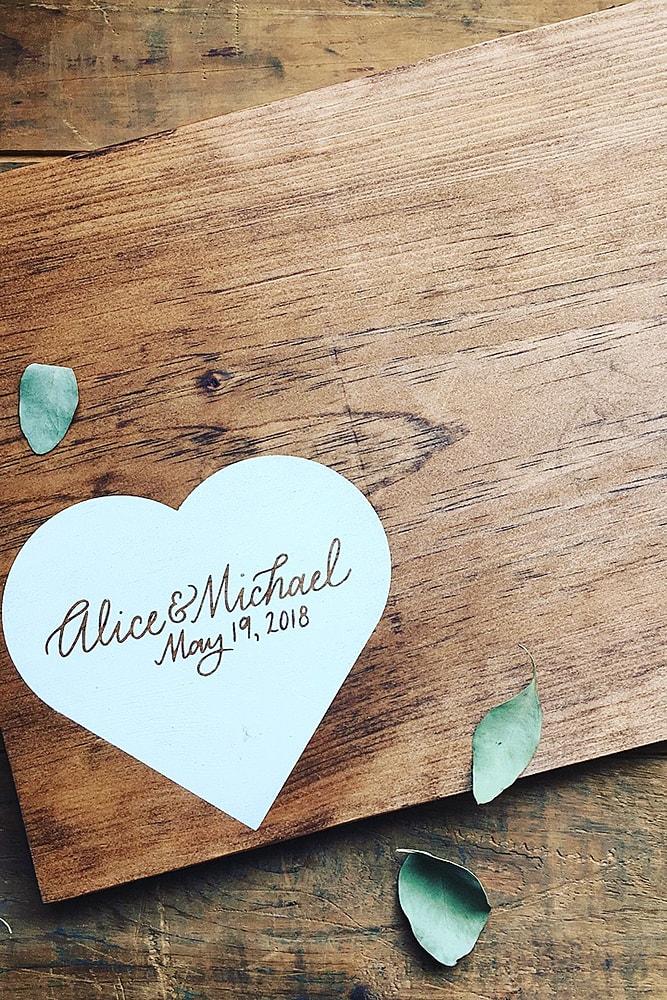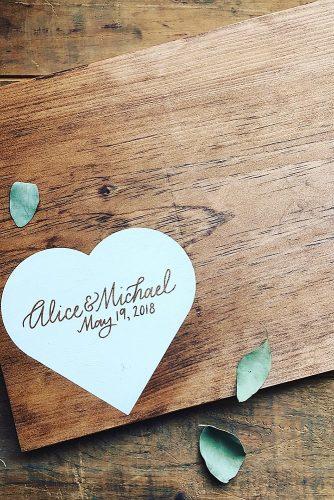 The cover is from a thick timber board. The cover is personalized for a couple of details only. The pages are very thick and prevent ink from running between the pages.

Handmade 3D Wooden Wedding Tree
Source: guestbookcrafts via Instagram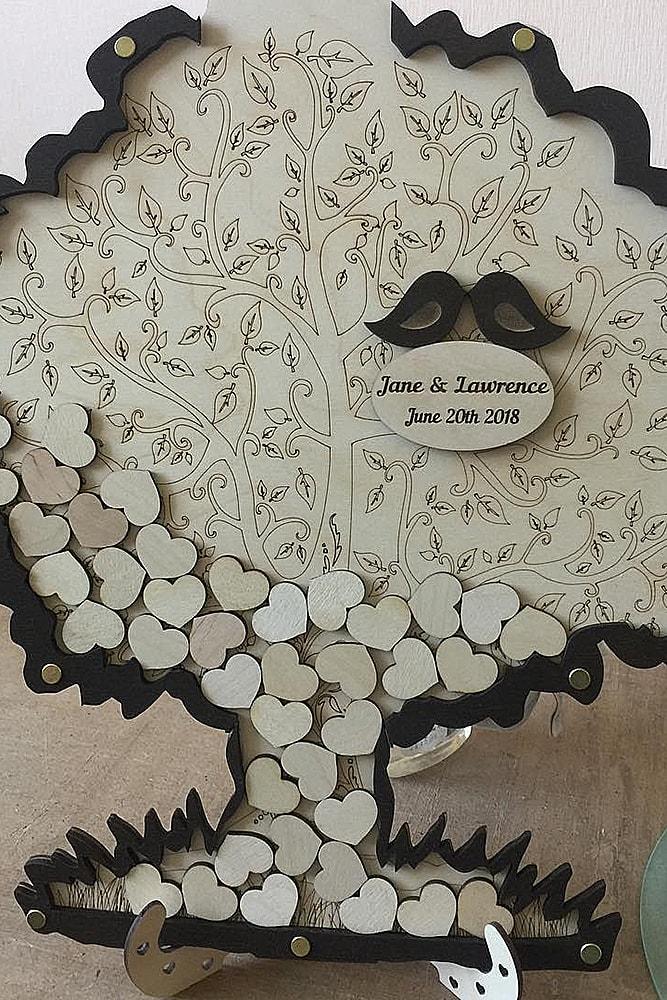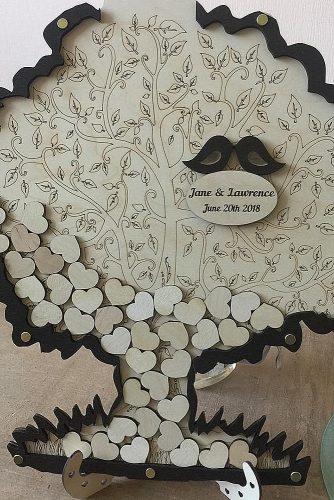 This is a fun way to capture the names and signatures of wedding guests. They are a hot trend at the moment. Your guests sign the leaves on the tree, you put it on a frame and hang in your home.
The 3D wedding guest log is a craft from wood. It is laser cut and engraved to give it the perfect finish.
It Doesn't Have To Be A Book
A guest book is all about capturing and preserving memories. But, it doesn't have to be a book. Most guest books end up in the storage after the wedding. So, why not use wedding guest book alternatives in order to preserve your wedding memories while staying useful in your home?
Here are some alternative samples to try:

Custom Guest Scrap Book
Source: smilefishphotobooth via Instagram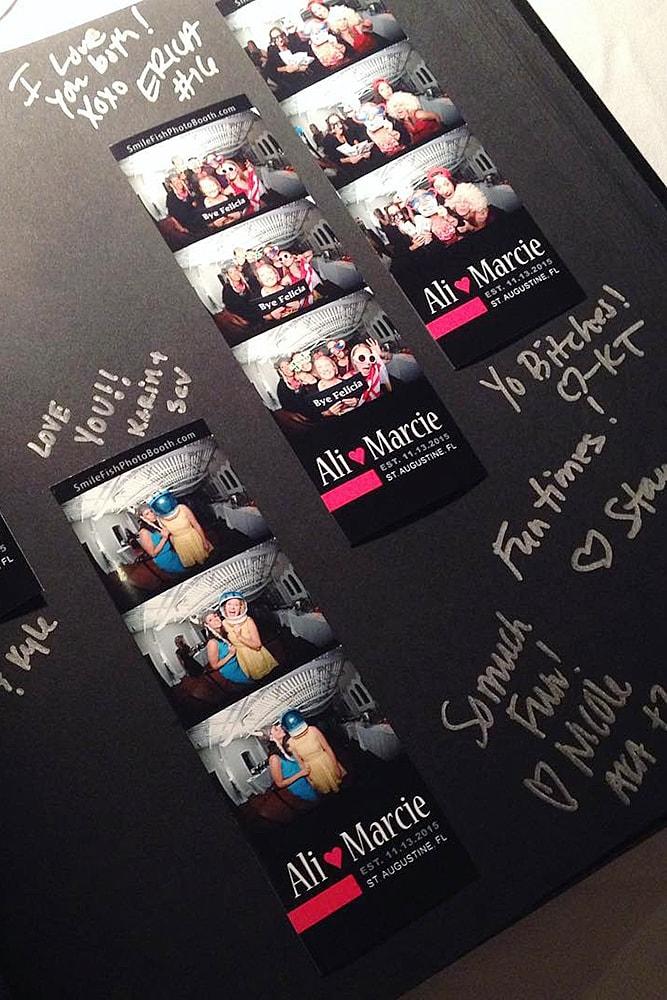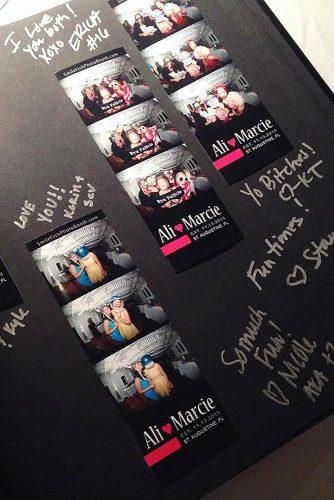 This guest book is custom made, using travel scrapbook ideas. For instance, this will serve as a guest book and adventure album. Therefore, use photos of places and trips both of you have been on to create a custom-made book that your guests will sign on. This is a treasured keepsake and my favorite.
Custom Puzzle Guest Book
Source: westcoastersbc via Instagram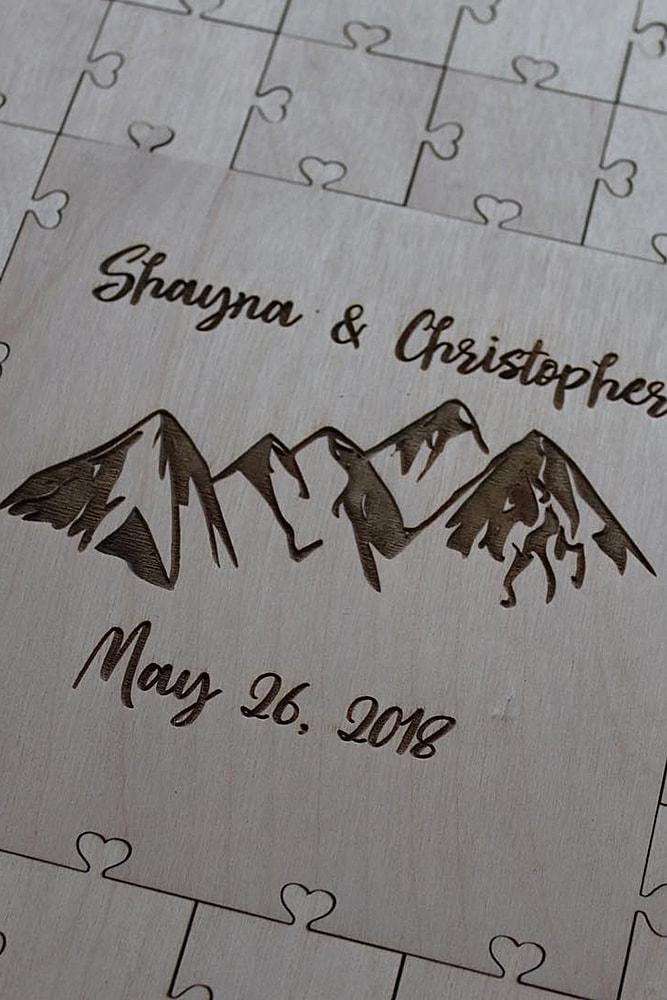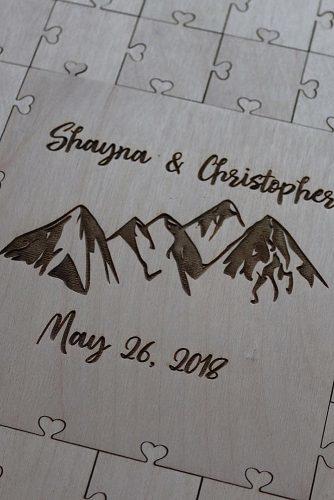 Especially for couples who love to pass time playing puzzles, puzzle guest books are the best. Create a custom puzzle board with your pictures or favorite art and let the guests sign on it. The guests will sign at the back of the puzzle pieces.

Rock/Shell Guest Book
Source: vintagechicsevents via Instagram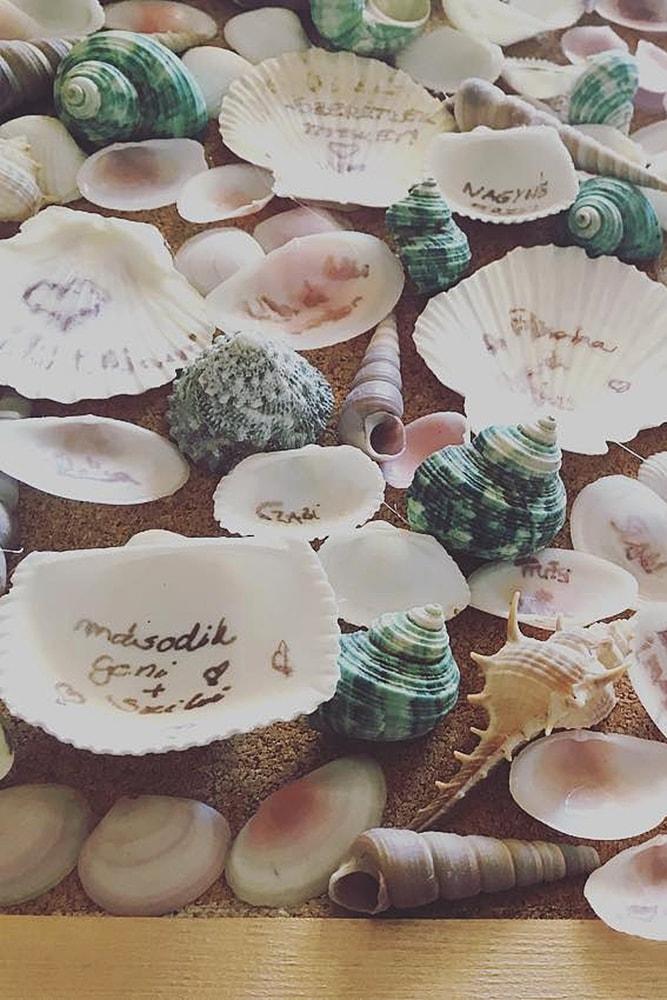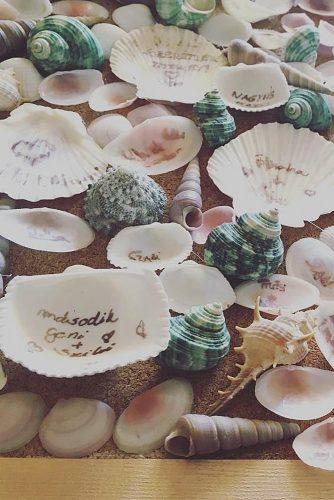 Do you have a habit of picking shells or rocks while both of you are on a stroll? This hobby can be valuable by collecting special rocks/shells for your special day. Guests will sign on them at your wedding.
These pieces are put up in transparent vases as a souvenir or spread them in the garden.
Save Your Corks
Source: heidialgara via Instagram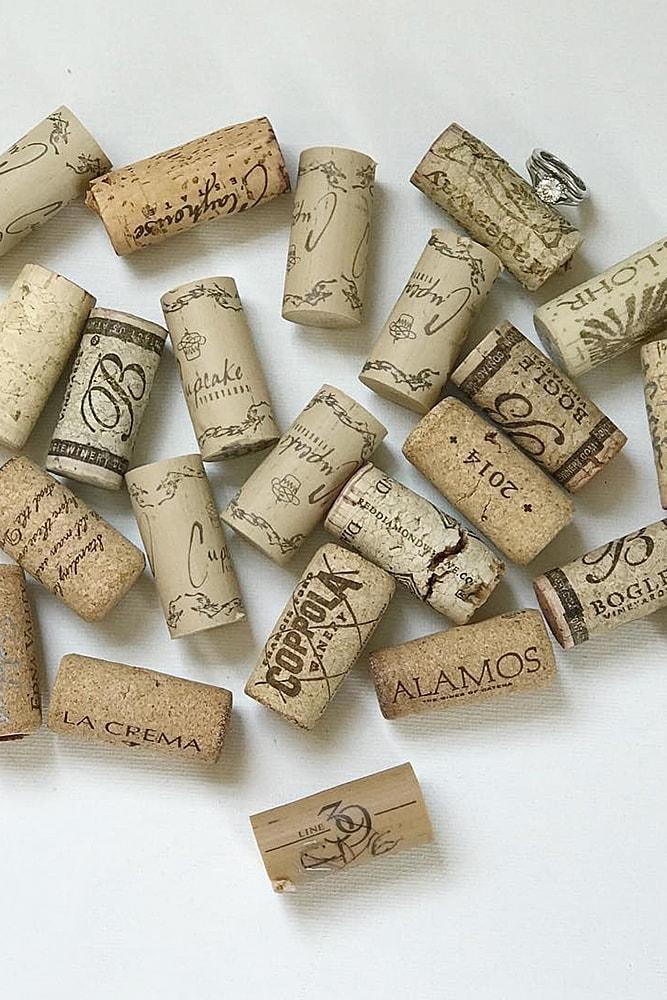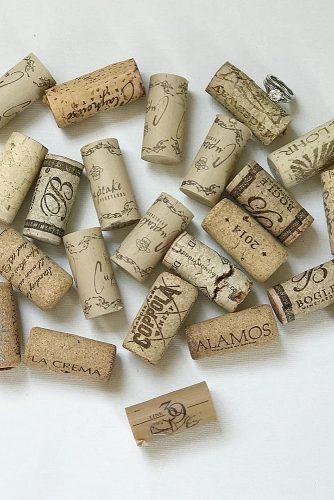 Collect and save corks of wine bottles which were opened on occasions dear to both of you. And as soon as your guests have signed on them, place them in a shadow box.

Fingerprint Tree
Source: myat_thinzar_lwin via Instagram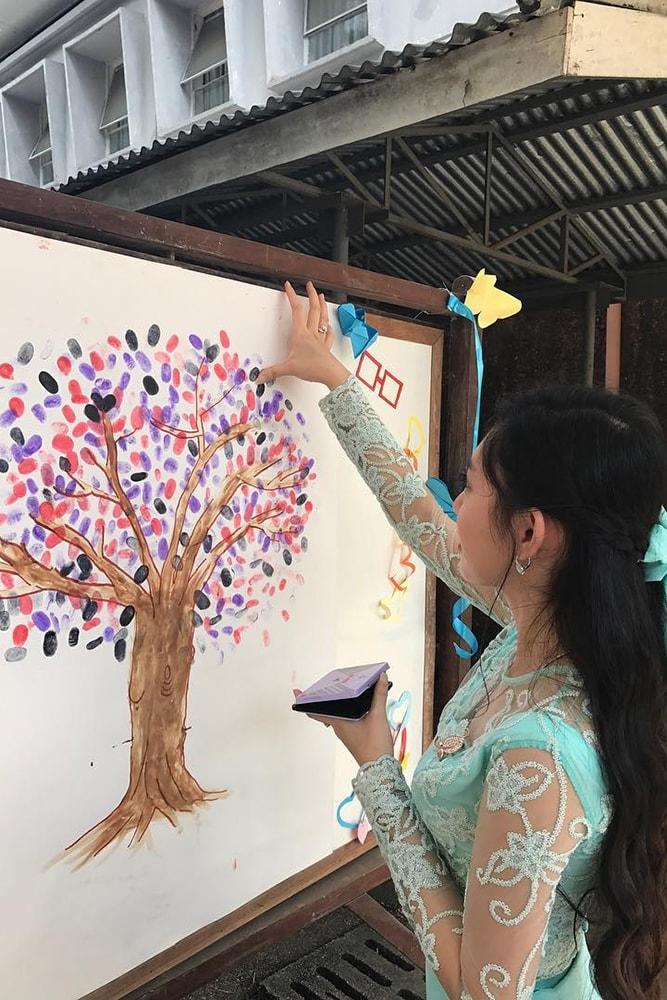 One style of the many unique cute easy drawing ideas is the fingerprints tree. Thus, draw a tree with empty branches on a blank poster background. Afterward, ask the guests at your wedding to "leaf" a fingerprint and sign their names.
In other words, they will paste their fingerprints on the empty branches and sign on them.
Photo Guest Books Ideas
Make a wedding memory book loaded with loving messages and best wishes from your guests. What better way than to make it a photo guest book. One that serves the purpose of an album and a wedding keepsake. In addition, applying cute easy drawing ideas will bring on the creativity and appeal that this guestbook style is sure to give. In fact, this is a delightful change from the boring and typical sign of albums.

Guest Book Platter
Source: guestbookplatters via Instagram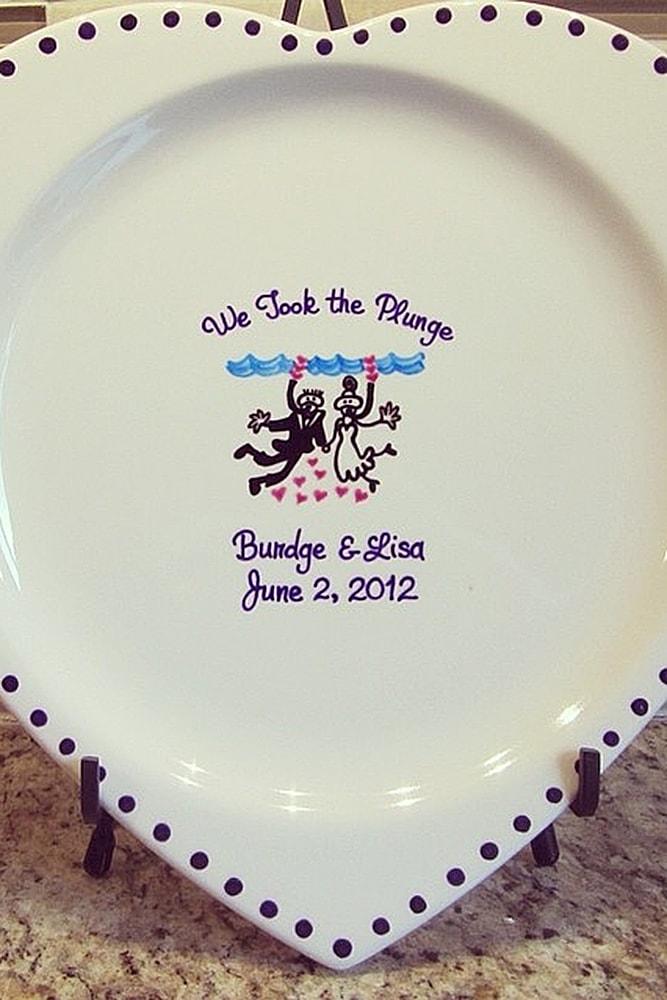 Save the best moments of your wedding on a platter which has your pictures. Have your guests sign in on your customized platter. But, do not forget to bake the platter in an oven, to help seal on the messages. This is a souvenir that stays for always.
Engagement Guest Book
Source: weddingtraders via Instagram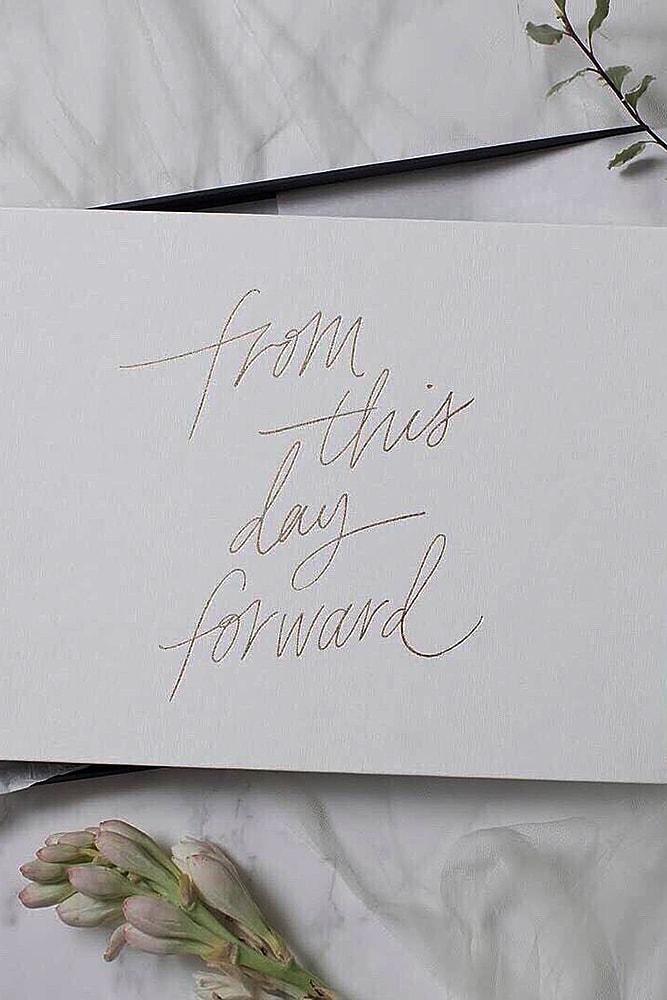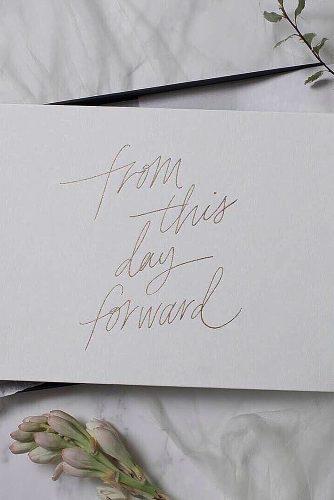 This visitor's log book allows you to show off your best engagement photos while serving as a guest book at your wedding.
Guests can put down sweet/funny wedding advice and best wishes.

Photo Frame Guest Book
Source: mosscottage via Instagram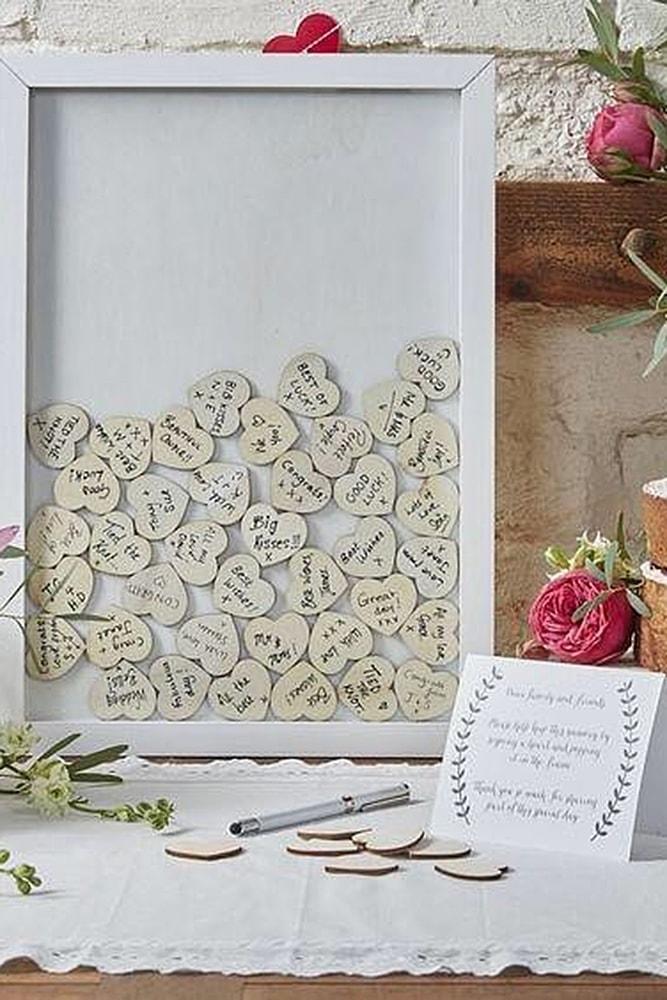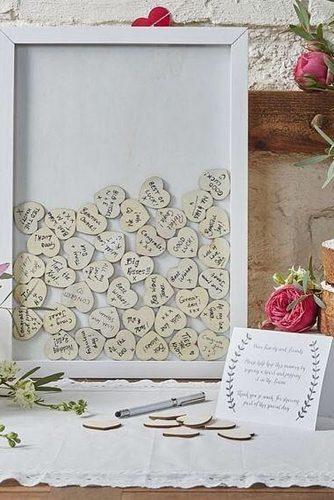 Surround your guest's wedding wishes with your best wedding photos. Use an acid-free fine point pen to protect the messages, put it in a frame and hang it somewhere in your home. This Frame will stay for a long while.
Chalkboard Message Photobooth
Source: jasonfeng.1988 via Instagram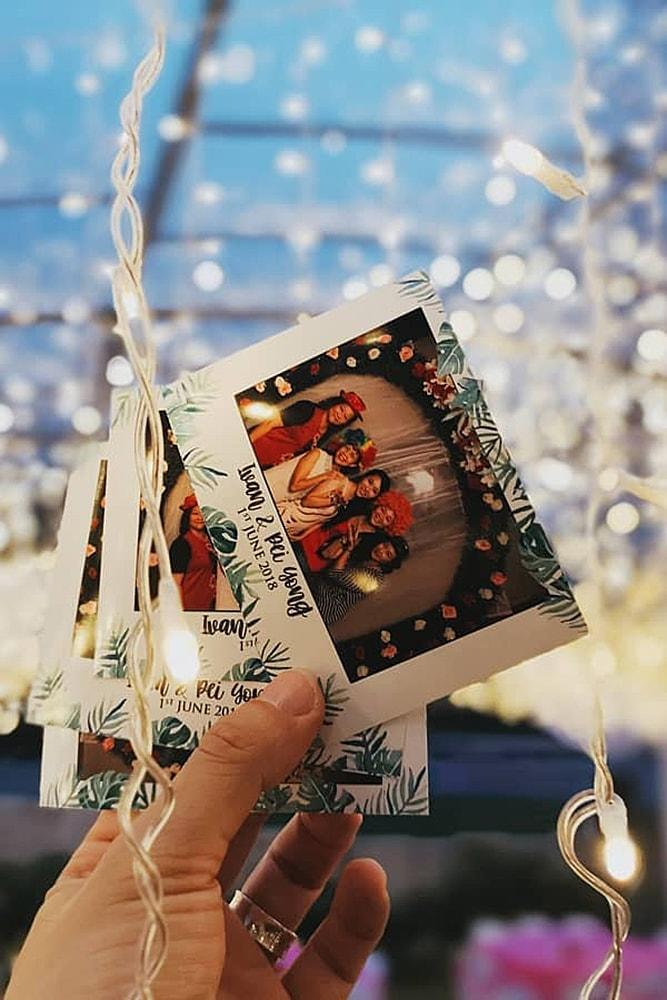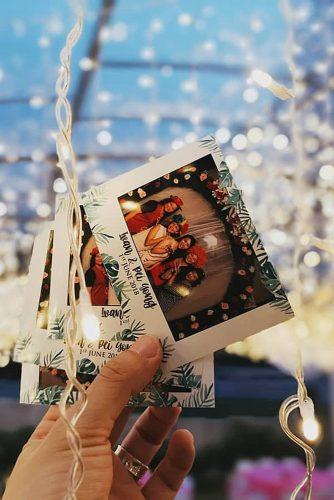 Cut out bubble shapes with Chalkboard paints. Place them on your Photobooth for guests to sign in before they pose for their funny photos.

Caricature Sign-In Board
Source: caricaturexeventiit via Instagram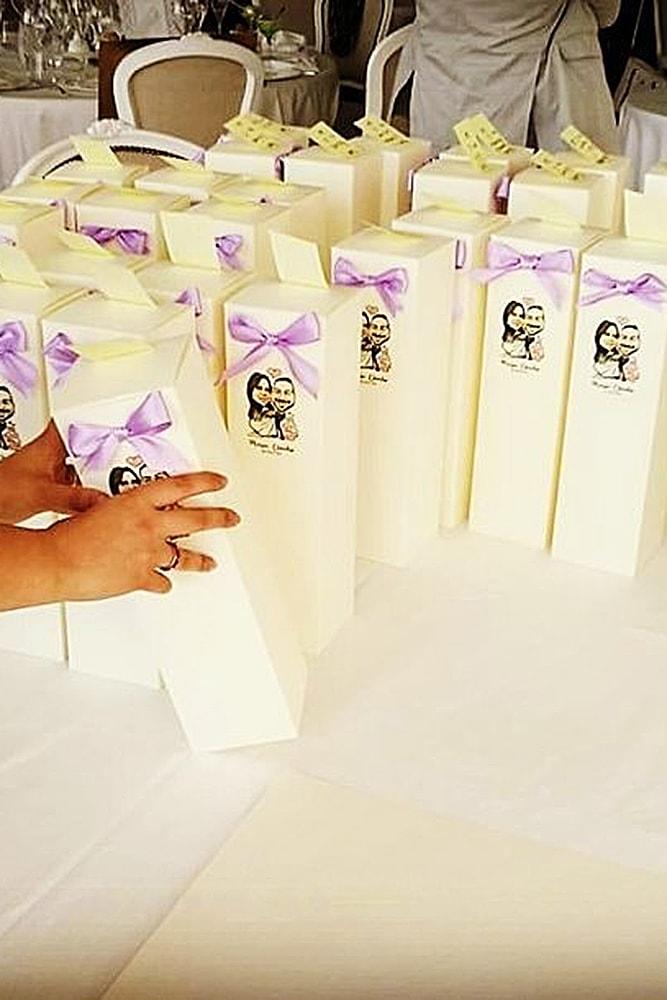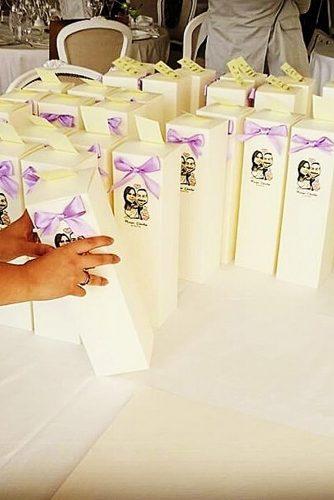 In order to add more fun to your wedding celebration by drawing a caricature portrait of both of you. This portrait is for your guests to sign as they arrive. However, if you cannot DIY, hire the services of a cartoonist for the job. It can be in full colors or black and white.
What To Write In A Wedding Guest Book
Source: inkblossomdesign via Instagram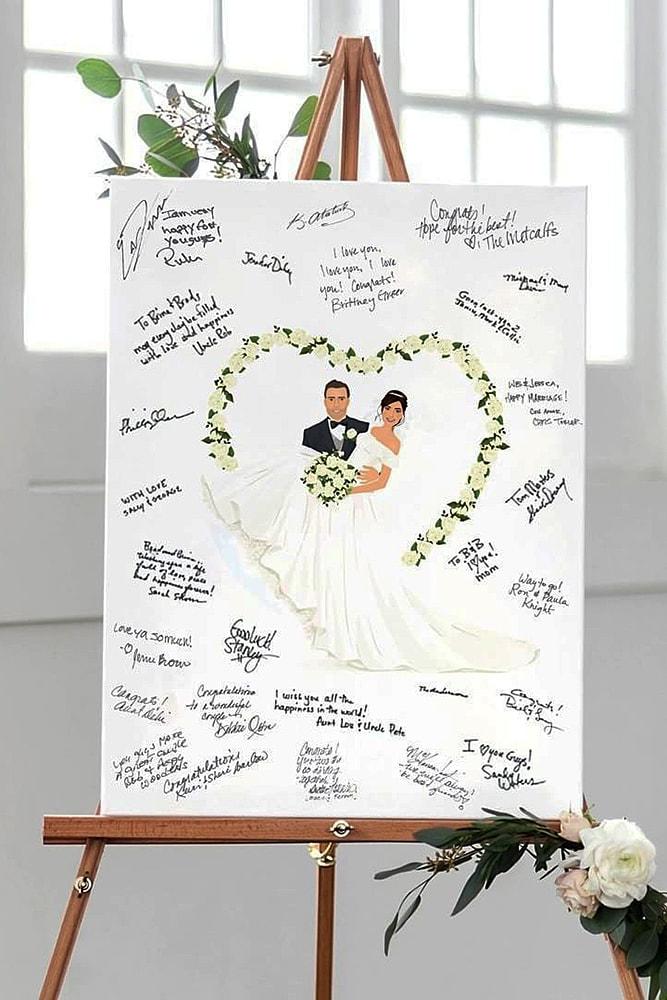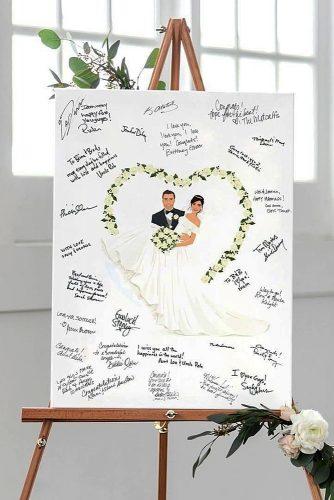 So, it is time to write in the guestbook and you are at a loss for what to write. Some guests begin to seek inspiration from the messages written by other guests. And if the couple means anything to you, it is better to plan ahead by thinking up wedding guests sign in ideas. Ideas that will help you create thoughtful messages that will leave the couple feeling loved and teary.
Below are some samples of visitors' sign-in ideas;

Formal
As you get married today, all I want is for your life to be full of great happiness and love.
Henceforth, you will not be alone anymore. You now have someone by your side who will love you always.
I am grateful to be part of your special day. I wish you the best always as your marriage begins.
Your hearts brought you together and it now beats as one. Always listen to it, no matter what.
Casual
Warmest wishes always.
Wishing you love and light always.
I am so happy for you.
From me to you. I hope it brings you joy. (For those who have gifts)
Comedic
Love is all you need, says my single aunt.
Thanks for the sweet free food and drinks. May your marriage be sweeter.
At this moment, you're stuck. It is too late to run, so be happy always.
Marriage is a relationship in which one is always right and the other is the husband.
Try not to ruin this.
Religious
May the love that has bound you, never split.
God's mercies and protection be upon your marriage.
May you be a blessing on this special day.
May your marriage be full of every goodness from God.
Sending prayers for unending love and passion your way.
Overall, wedding guest book ideas serve as a guide to creating the best wedding memory books. And of course, this brings on the fun during the wedding and serves as a bank of fond memories for years to come.