It's difficult to land on the right wedding gift bag ideas in 2020. Most advice columns list items that are overdone, way too expensive, uninspired, or impractical.
That's why we're here.
Read on and find wedding gift bag ideas that are perfect for a range of ages, tastes, budgets, effort, and style.
Our suggestions work as-is but you know your guests best. Feel free to swap out a few items with gifts that are more suited to your friends and family.
Wedding Welcome Bag Ideas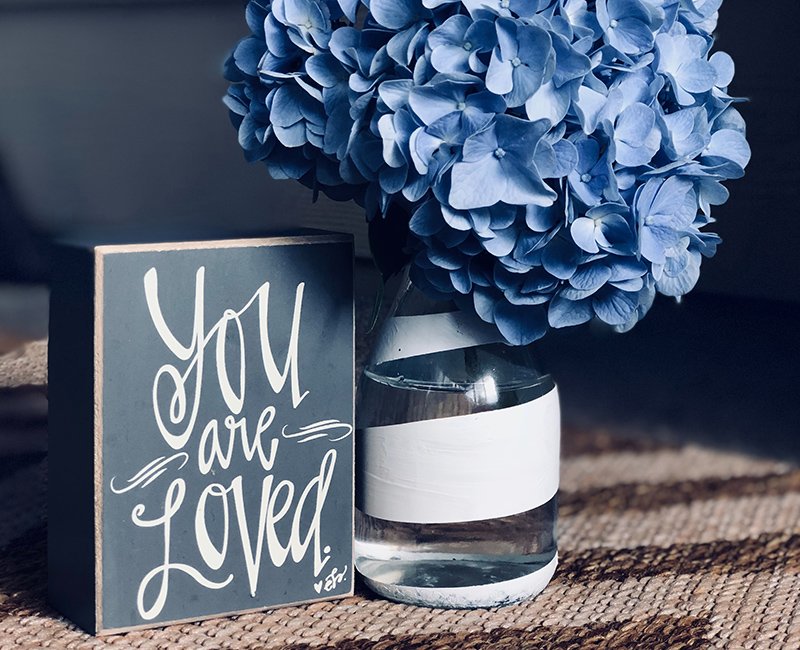 Welcome Bags For A Safe Wedding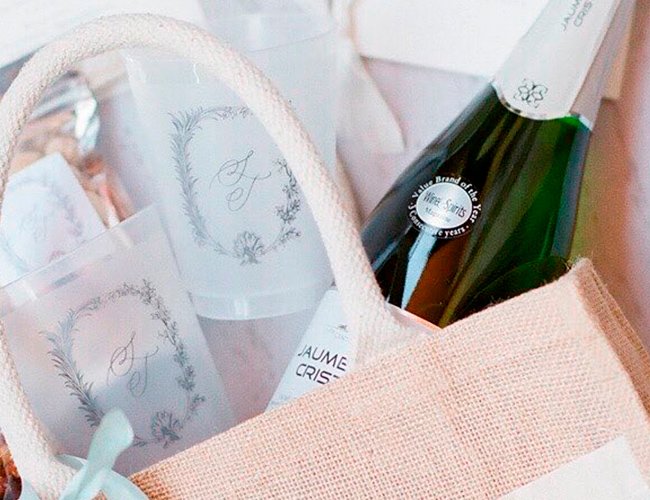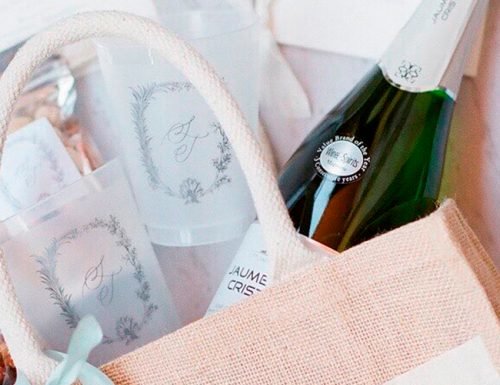 tamaragrunerphotography via Instagram
Safety is a huge concern for many during this period of the COVID-19 pandemic. So, if you are having a wedding celebration, it is a good idea to include certain items in your wedding favors, to help your guests feel even safer and secure. These should not replace the usual favors, but only be an addition to aid in adherence of the safety protocols.
Hand Sanitizer
This goes without saying, and is the number one item many would think of when purchasing such items as party favors for guests during this pandemic. Guests can sanitize their hands on the go and as often as suits them, making them more comfortable to enjoy the festivities. With the different shapes, sizes and colors of hand sanitizers, it is easy to personalise to fit with your wedding aesthetics.
Personalized Face Masks
It is always a good idea to have a spare mask. So, even though your guests might come with their own, a face covering specially customized for your wedding would be a great addition to your party favors.
Antiseptic Wipes
While wipes might come second to liquid hand sanitizers, it is still a good option to aid in adhering to the safety protocols of today.
Tissue Packs
A group of misty-eyed guests is a sure-fire sign that you've planned a beautiful wedding. Rather than reaching for the communal tissue box to dry those happy tears, you can provide your guests with personalized tissue packs that are disposable. When it comes to wiping one's face, single-use tissue packs are ideal.
Emergency Kit Party Favor
Though emergency kits aren't usually popular as party favors, they wouldn't be out of place at a COVID-19 wedding. So, you could package the essentials, like aspirin, vitamins and the usual gloves, face mask and hand sanitizer for the emergency kits.
Hangover Kit
First up on your list of wedding welcome bag ideas are the always-well-received Hangover Kits. Your reception is likely to provide access to wine, champaign, signature drinks, and all manner of cocktails. Help your guests start the morning after with the clarity and energy they need to attend brunch or travel back home safely. Fair warning though; this gift bag is a clear indication that you're expecting your friends and family to indulge.
Your wedding welcome bag should include:
Tylenol
Eye drops
Ear plugs
Bottled water
Stain remover
Wet wipes
Put it all in this drawstring tote with your wedding colors and wedding details: Link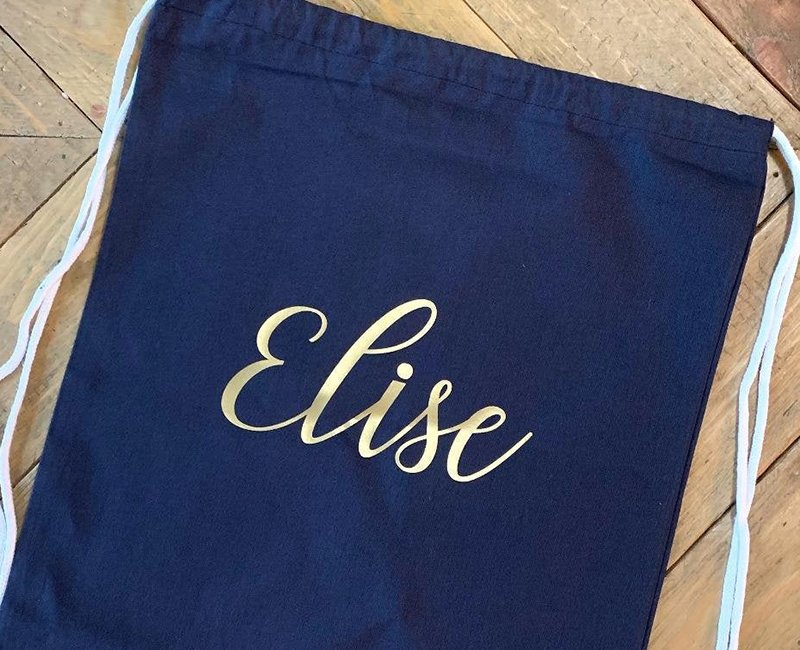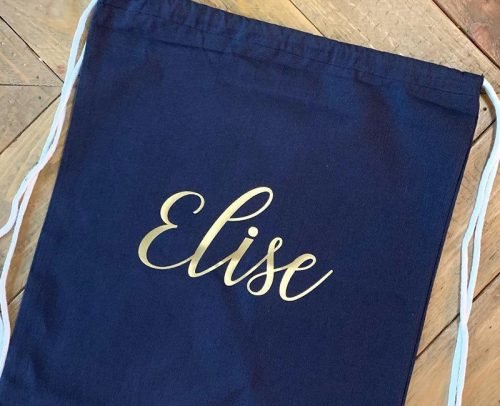 Triple S (Sweet, salty and savoury) Gourmet Snack Pack
Unique wedding welcome bag ideas don't always have to follow a wedding theme to be a smashing success. This welcome bag full of of the things your guests love but would never buy for themselves are especially great gift bag ideas for wedding hotel guests since they'll have limited access to food between brunches and the reception.
Your wedding welcome bag should include:
Soft beer pretzel nuggets
Mixed gourmet nuts
Caramel popcorn
Chocolate covered blueberries
Brownie brittle
Seafood pate
Lindt chocolate truffles
Put it all in this wedding gift bag with custom appetizing colors: Link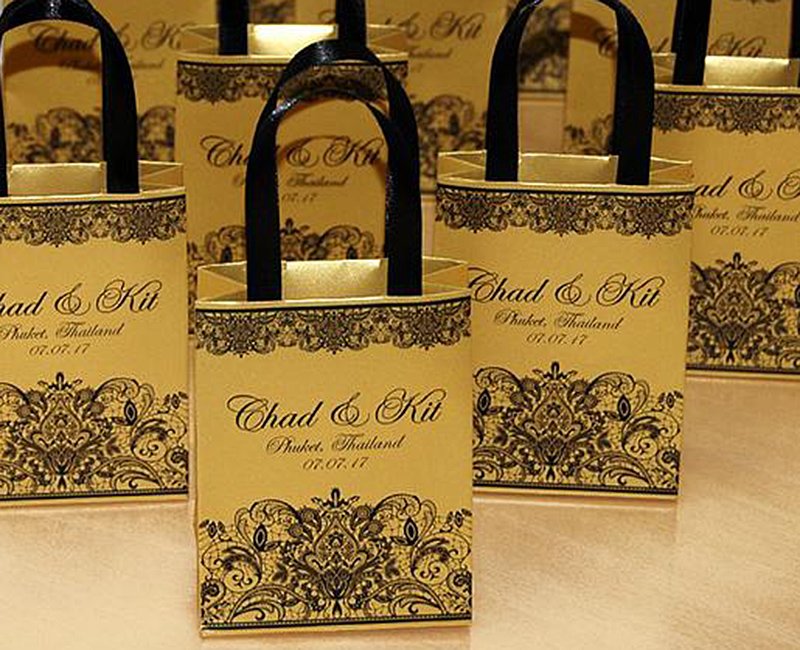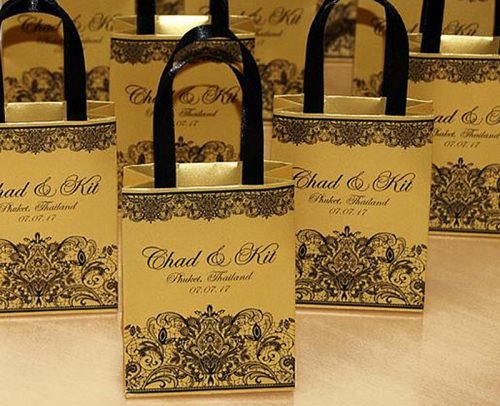 The Artist
Wedding gift bags ideas stuffed with artisanal items and handmade treasures are versatile and will please all of your guests of all ages and tastes. This approach allows you to choose a variety of items to remind your guests of your special day around their home and at their dinner table. If you're keeping a close eye on your budget and schedule, make sure to include these DIY projects in your detailed wedding checklist so that you can tackle them efficiently.
Your wedding welcome bag should include:
Candles
Jams
Maple Syrup
Soda
Chutney
Artisan items call for an artisan package. Put it all in this wedding gift bag: Link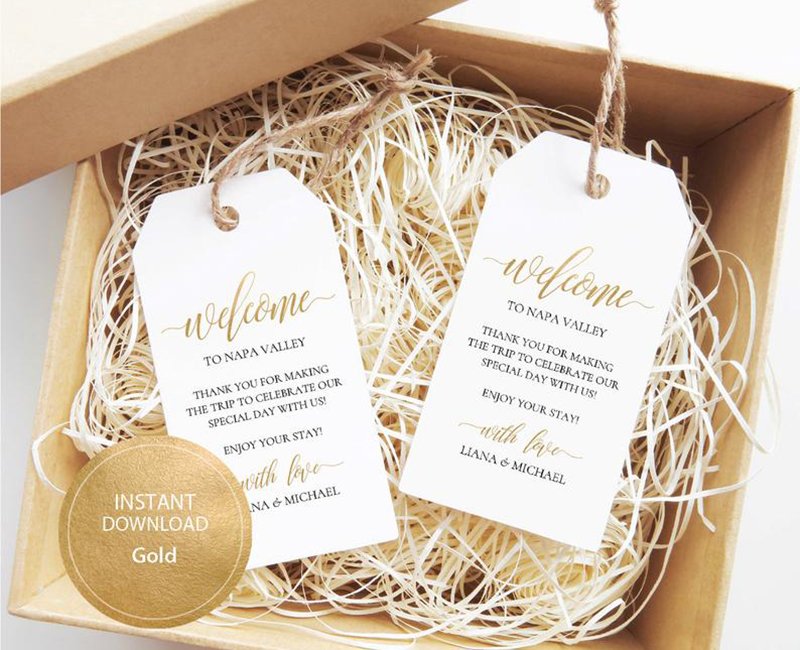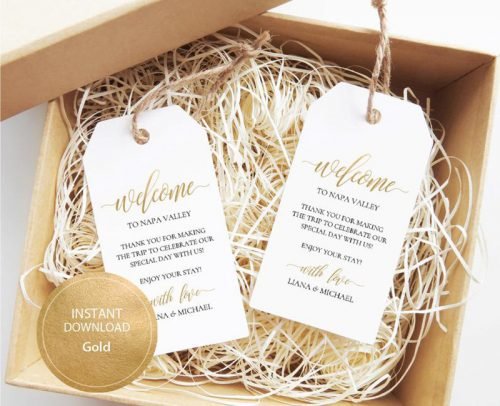 Local Flavor
Your guests will be thrilled to receive wedding guest gift bag ideas inspired by unique local personality. Every city has that mom and pop shop that makes the world's best pecan pie or that microbrewery that serves an IPA you can't get anywhere else in the country. You'll have to plan ahead and do your homework for this one. Invest some time with Google to discover a few local gems, or take the extra step of speaking with a few locals to determine which items are worthy of your wedding gift bag.
Your wedding welcome bag should include:
Commemorative Map
Craft beer
Local foods like snacks, cheeses, sauces, fruits and veggies.
Ground coffee
Baked goods
Put it all in this locally-themed wedding gift bag: Link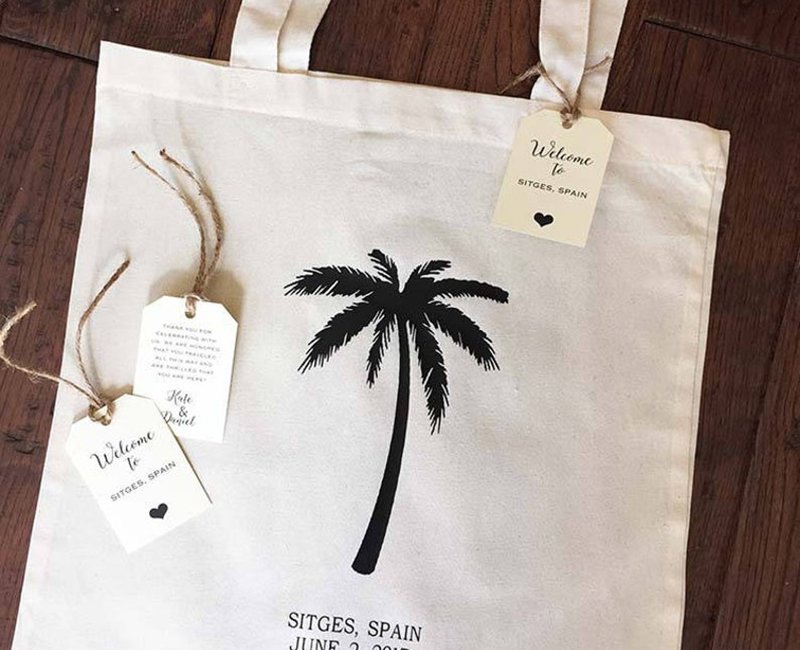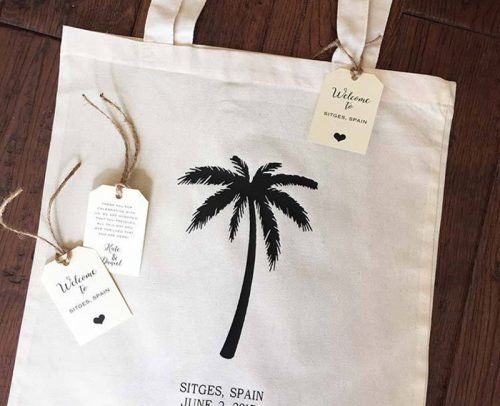 Memorabilia
Wedding favor bag ideas that are inspired by your wedding's theme always earn a little applause. The result of gifting your guests is a smile on their faces, but the main intent is to give them a reason to keep the memory of your ceremony and reception alive long after the party is over. Make sure to include as many queues from your wedding as possible, such as replicas of your centerpieces, a sample of your floras, or anything that honors your wedding's theme.
Your wedding welcome bag should include:
Signature drink or custom wine
Recipe card for reception dishes
USB
Phone Charger
Floral arrangement
Sandals
Focus on your wedding theme by putting it all in this wedding gift bag: Link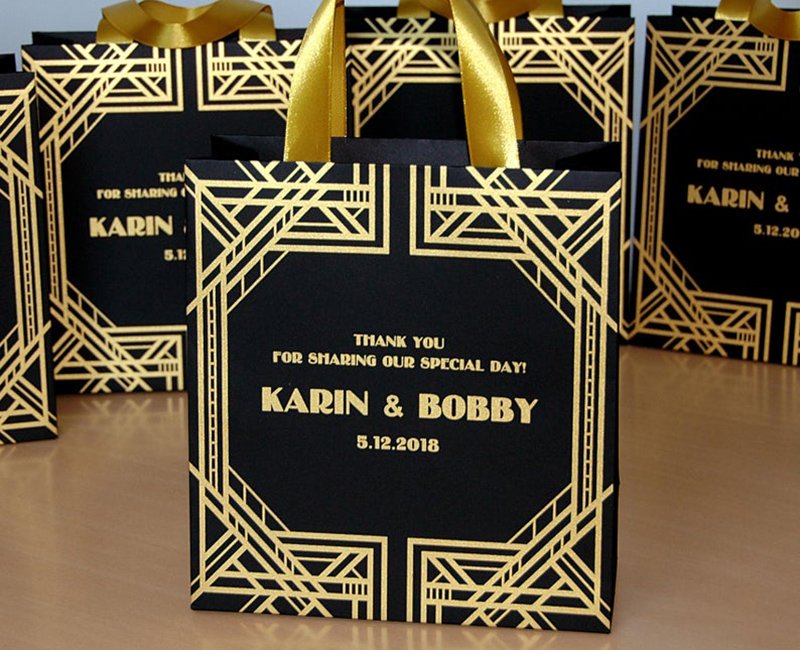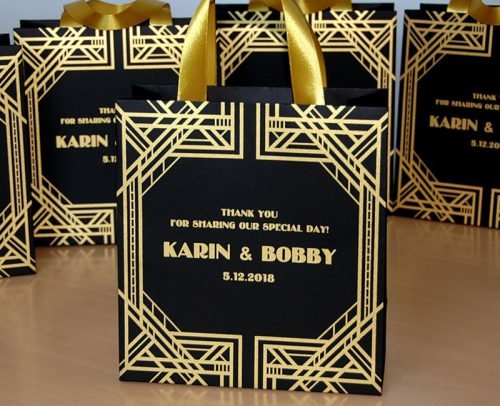 Date Night
Many of your guests will part of a happy couple. Failing that, your wedding is sure to inspire passionate pursuits of love. These same couples would love to go out on a date just like they used to if life didn't get into the way so much. Force them to get out by providing them with these wedding favor bags ideas that cater to getting ready, going out, and turning in on date night.
Massage Oil
Restaurant gift cards
Theatre gift cards with playbills
Cute printed style guide
Custom wine
Candles
Keep things romantic. Put it all in this wedding gift bag: Link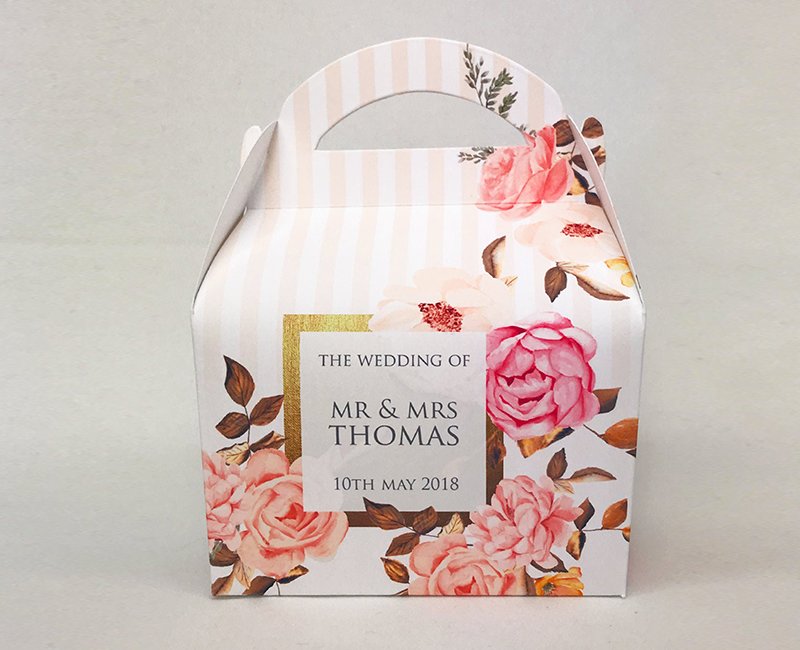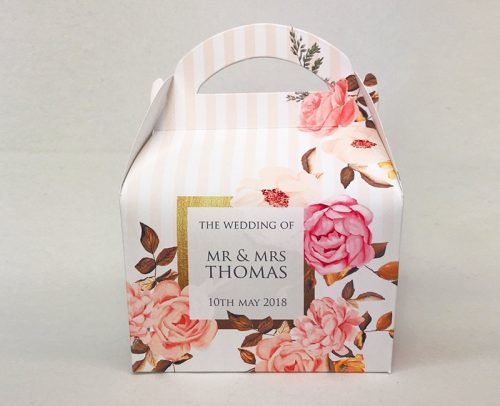 – Natural Fit (outdoors stuff)
The best welcome bag ideas for wedding guests are inspirational. This is a convenient option if the majority of your guests live in town. You simply have to find some local outdoor activities, educate your guests on how many outdoor activities are waiting for them, and include some items that will keep them satisfied throughout the entire experience.
Trail mix
Energy bar
Bottled water
Emergency kit
Printed info cards
Keep things practical by putting it all in this wedding gift bag: Link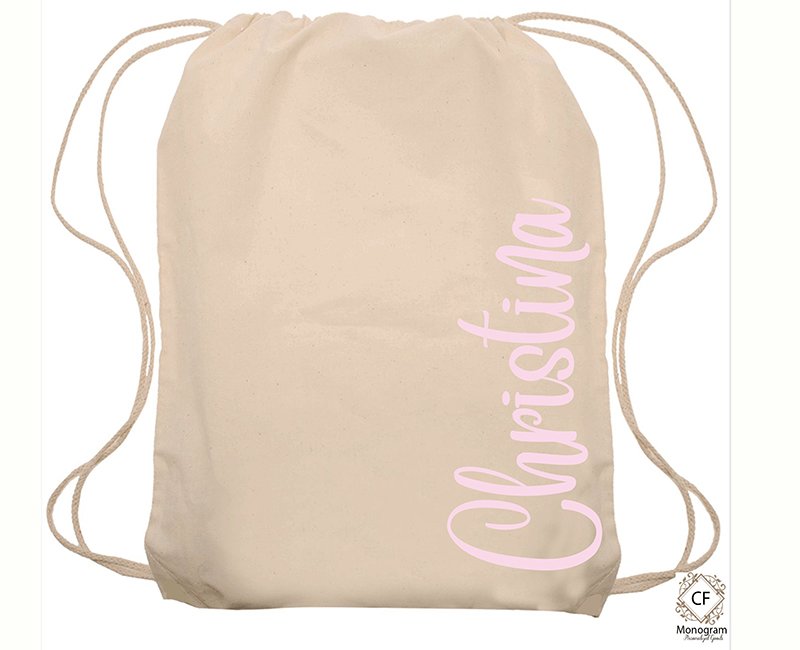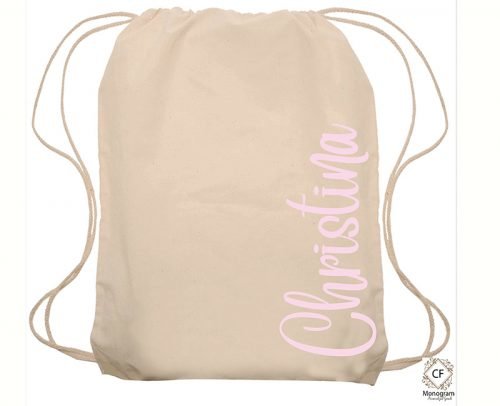 Kitchen Magic
Food is only as good as the ingredients you use. Wedding welcome bags ideas that include items that keep families together in the kitchen are never a poor choice. To make choosing the ingredients you want to include easier, start with a recipe that you love and then source the ingredients that are an upgrade to their typical white flour and salt and pepper. Since this gift bag choice offers more than single-use, spice things up by swapping the bag for a box that will feel right at home on their countertop.
Gourmet flour
Cooking wine
Assortment of spices
Olive oil
Balsamic vinegar
Custom hot sauce
Put it all in this wedding gift box: Link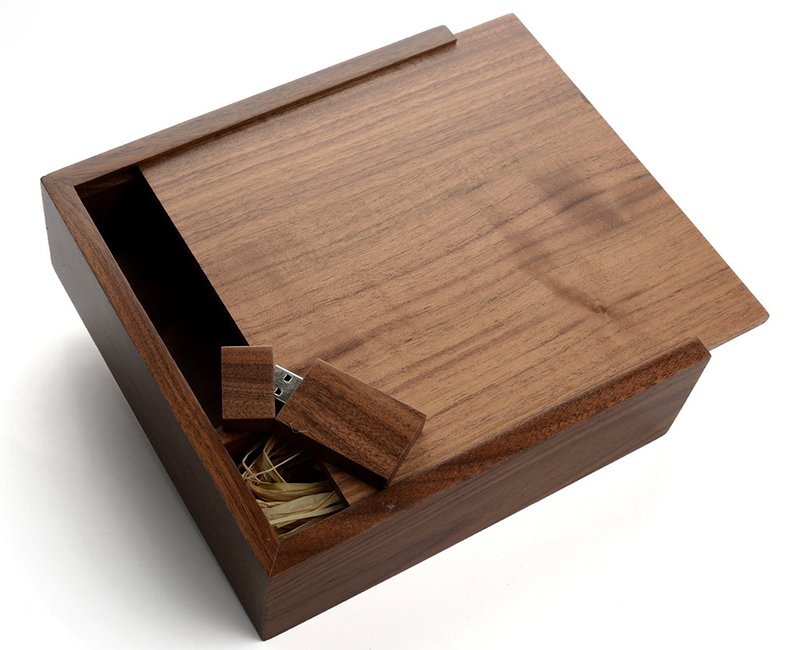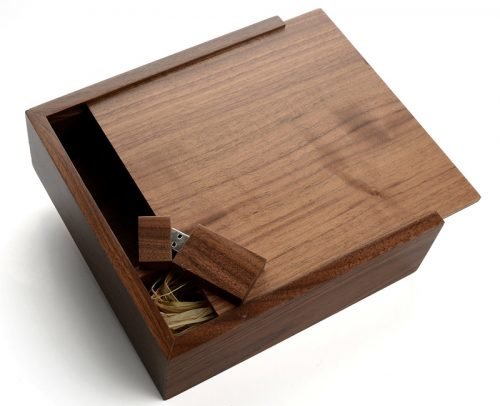 Spa Day Essentials
It's certain that your guests will be jealous after they witness you walk down the aisle. Choose a collection of wedding gift bag items that will help them step up their beauty and relaxation game with select spa essentials. A few strategic skincare items and the right atmosphere will quickly add up to a much-needed staycation for your guests.
Handmade soap
Bath salts
Emory board
Body lotion
Body buffer
Luffa
Clay facial mud mask
Sleep mask
Put it all in this wedding gift box: Link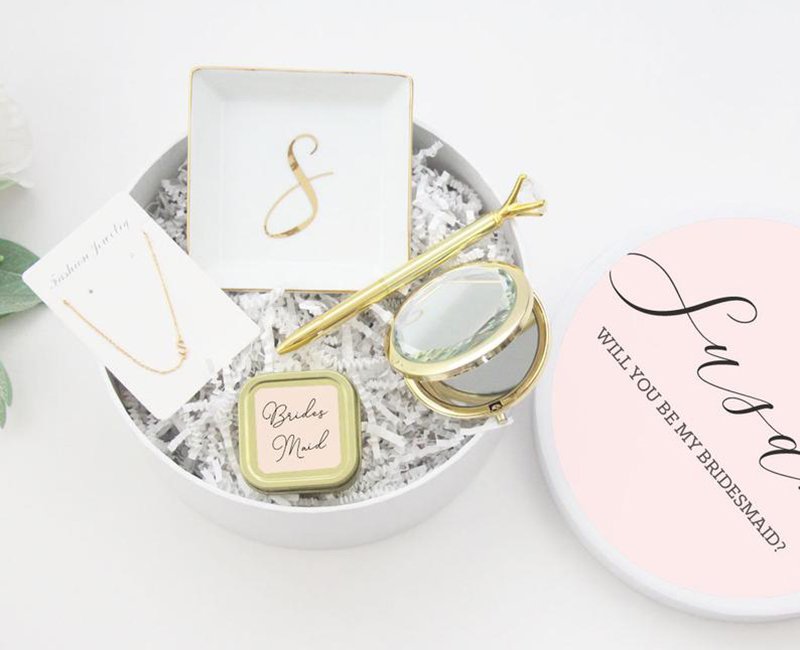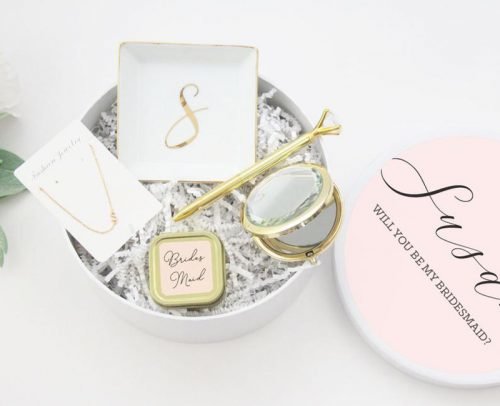 A to Z (Aka the Book Club)
If you and your guests are the reading type, these wedding goodie bag ideas are sure to delight. The main attraction should be your all-time favorite novel or a book that's recently inspired you or is rich with teachings of love. Add to the package with complimentary items meant to make their reading experience more relaxing and engaging.
Your favorite book
Custom bookmark
Wooden page spreader
Neck pillow
Custom mug
Sudoku, crossword, and puzzle books
Keep things classy by putting it all in this wedding gift bag: Link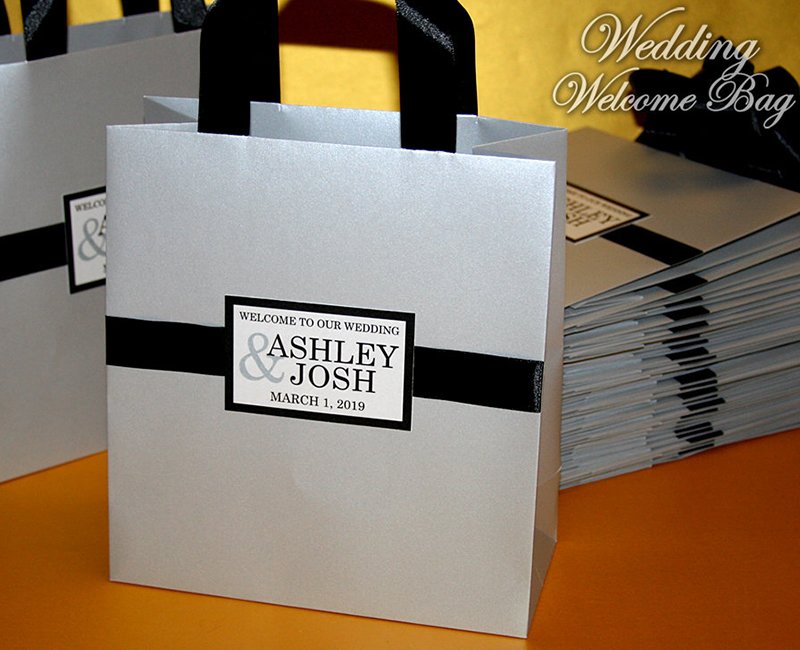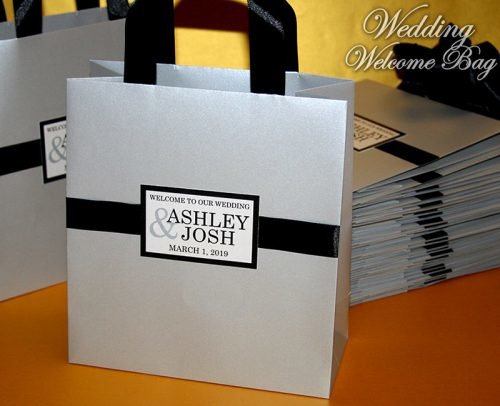 Up and At 'Em
Breakfast is a significant meal for most families. Spice of your guests' daily routine with wedding guest gift bag ideas that bring breakfast to the next level. Choose some high-end gourmet items if it fits your wedding budget, or keep costs to a minimum by including some homemade items.
Steel Cut oats
Tea
Coffee
Assortment of fruit
Scones or biscotti
Jams or jellies
Pancake batter
Maple syrup
Gourmet Cheese
Keep things lively by putting it all in this wedding gift bag: Link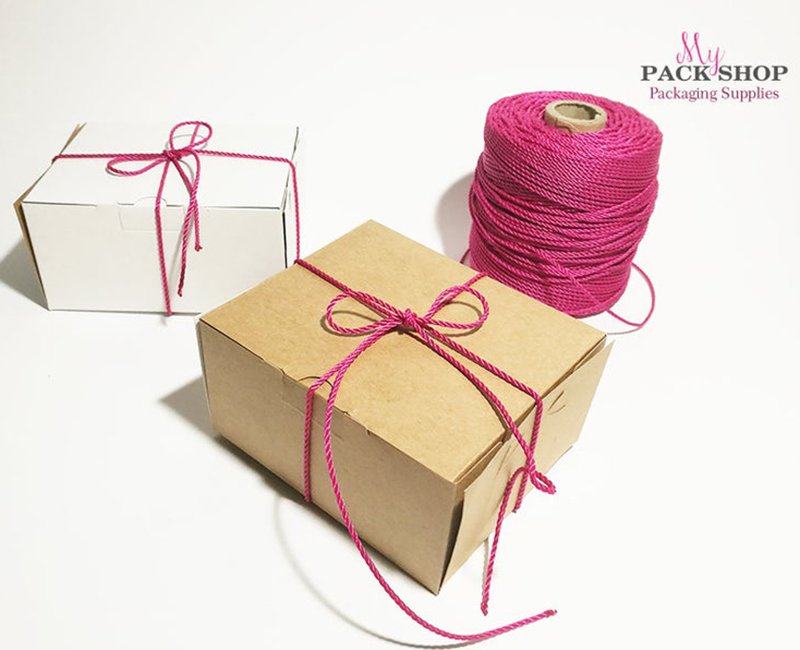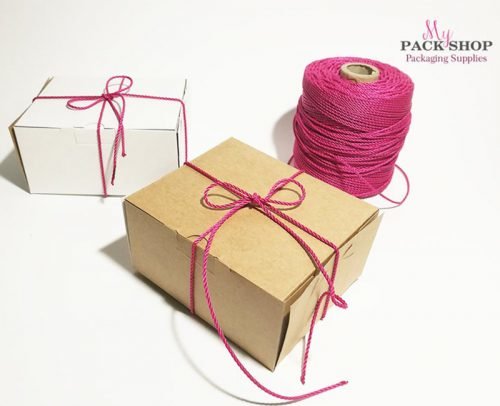 CharCUTErie
Your reception is sure to get at least a few of your guests into the dinner party mood. Hook them up with everything needed to kick off their party in style with deli-grade meats and cheeses, seasonal fruits, and enough sides and garnish to make everything insta-worthy. Just make sure that your choices won't conflict with any airline policies and promise a reasonable best-before date.
Olives
Cheese
Grapes and berries
An assortment of crackers and bread
Artichoke
Deli meats
Pickles
Dried apricots
Make things transportable by putting it all in this wedding gift bag: Link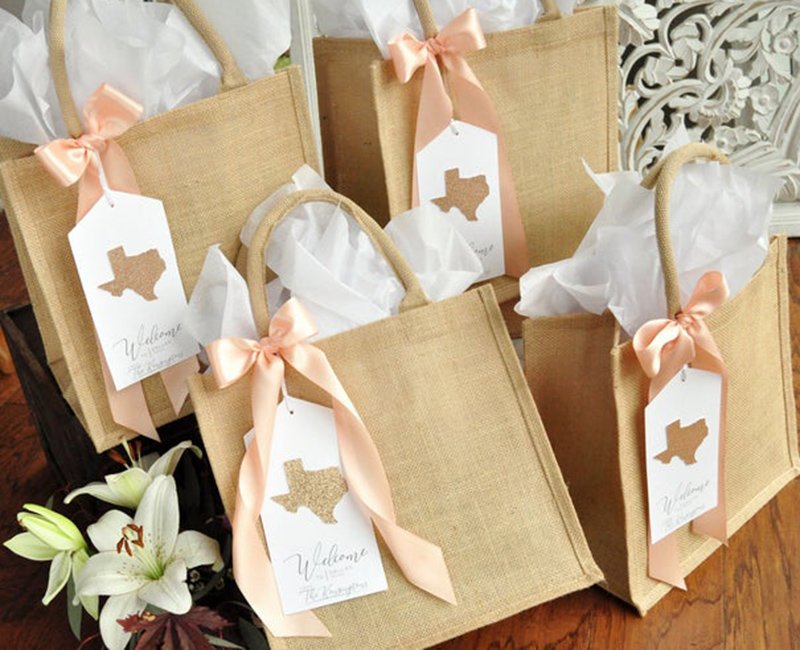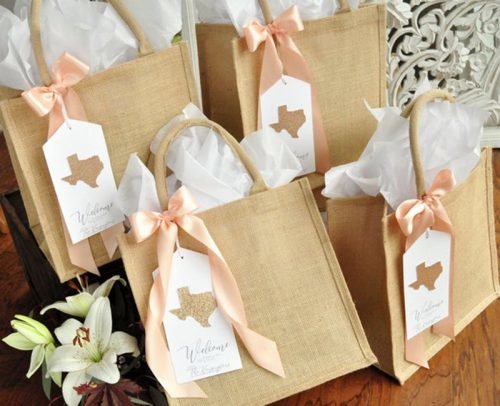 Tips On Packing Your Wedding Gift Bags
Use our suggestions to create the perfect theme around your gift bags and choose the container (bag, box, or otherwise) that fits your wedding theme best.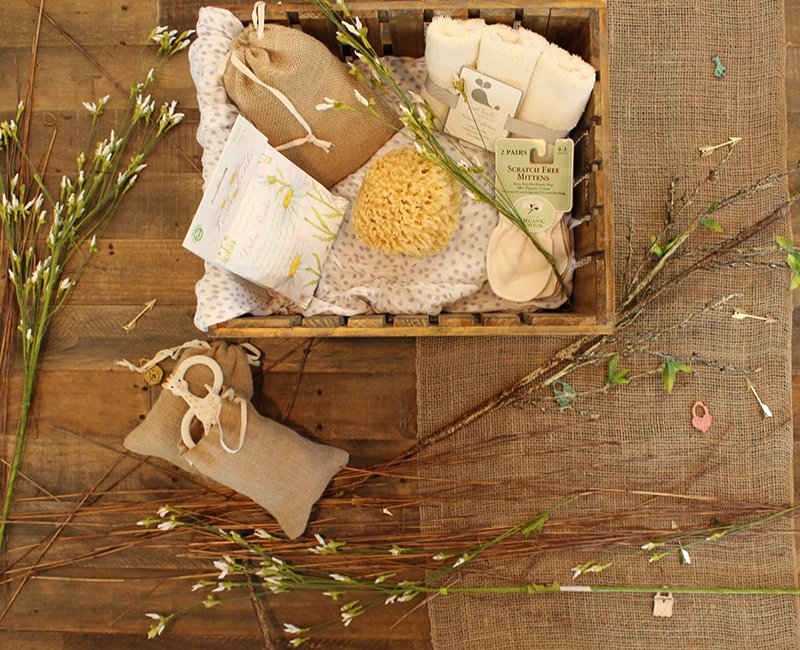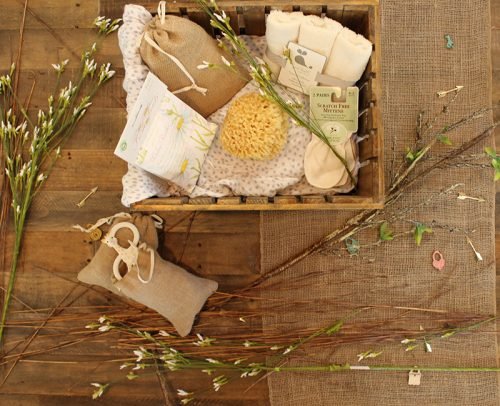 Whenever possible, get custom.
Many of the items you have to choose from can be etched with your initials and/or wedding date. Many of them can also be created with custom labels like water bottles, wine bottles, and salsa jars. Take advantage of this opportunity and ensure that your guests remember your happy moments for years to come.
To make the biggest splash, take your guests personal needs into consideration. If they're coming in from out of town, give more weight to wedding hotel gift bag ideas. If they're highly active, choose gift items that inspire them to get outdoors. When in doubt, recruit mothers of the bride and groom to help get to know all of your guests better.
The last thing to consider when putting together your wedding welcome bag is convenience. They'll look adorable sitting atop a table at your reception, but it may work much better to send them to your guests' address or have them waiting in the hotel room.
Use this guide to inspire your collection of giftable items. Use your knowledge of everyone's personal taste to guide you, and use this one simple question to tell you if you've made the right choice or not: Would you love it?
If the answer is Yes, you can't go wrong.