When you are preparing for your wedding, a popular item that has become very popular is a slideshow compilation, therefore you need to consider wedding slideshow songs.
The slideshow is a short movie that is informative and reminiscent of the couple and how they met. It can include any number of special occasions but take care not to extend this slideshow for a long period of time. You should aim to keep the slideshow short as to accommodate the length of one song of your choosing. This song should be special to the couple and often couples choose "their song" to accompany the slideshow.
There are several slideshow music suggestions that can be considered. It could be an actual song or just an instrumental version of a song with no words.
In this article, we hope to help you choose the best wedding slideshow songs available.
Wedding Slideshow Songs For the Bride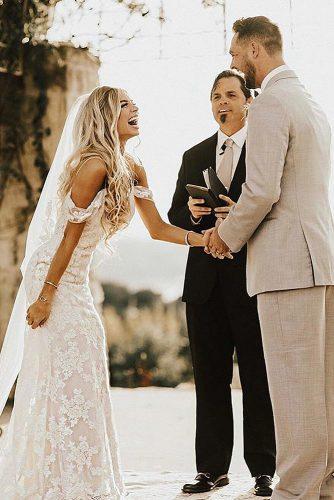 First, we are going to explore some options for wedding slideshow songs for the bride. This could be her favorite song or a song that is near and dear to her heart. Whether country, hip-hop or timeless classics are your preference there is sure to be something for everyone in this list of bride's love songs for your wedding video montage.
This song is a favorite, if for no other reason, then for Dolly's unmistakable voice. There is also an option if you love the lyrics but aren't partial to the voice of Dolly, done by Whitney Houston.
A classic 80's rock tune that has withstood the test of time with its powerful lyrics.
This real-life couple brings special meaning to this beautiful love song.
His unique voice is the perfect combination with these beautiful lyrics to cause her to fall in love all over again.
This classic country song has heartfelt lyrics to remind her of her importance in your life.
A great hip-hop style love song that is a testament to a couple in love.
A passionate love song by a passionate artist is sure to get the message across.
It doesn't get better than two passionate, talented singers coming together as Justin and Alicia Keys do in this number.
A number from Fifty Shades of Freed for your big day.
This song by the country Justin is a great message to express the depth of love for her.
Wedding Slideshow Music For the Groom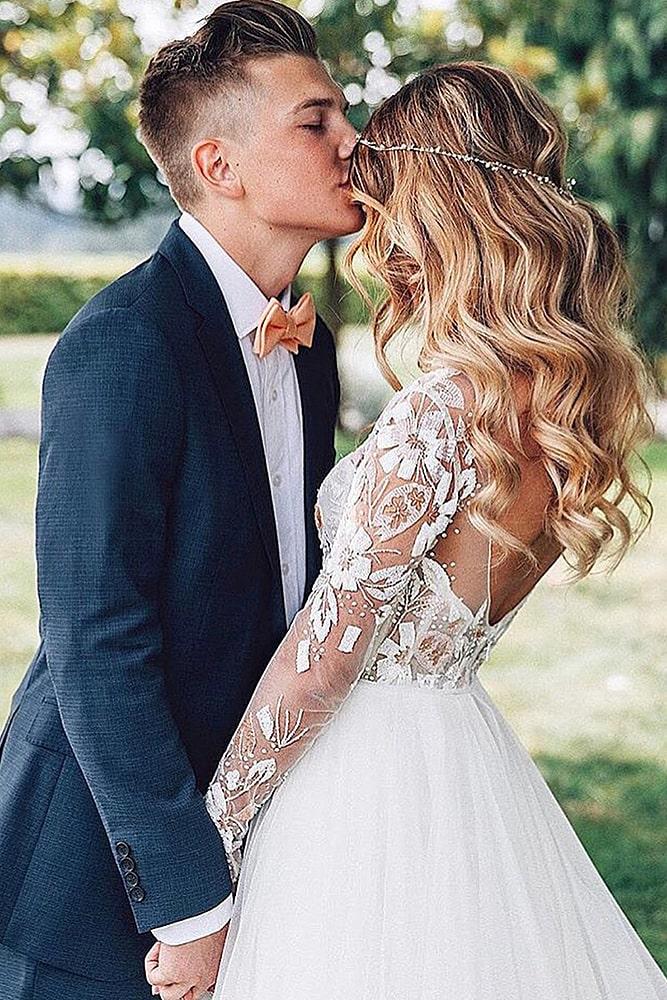 Now we will discover some wedding slideshow songs for the groom. Though most men don't want to be seen as emotional creatures, this day is an exception to that rule. If a man is going to get emotional there is no better excuse to do so than to show your undying love. Finding the right groom's wedding songs can sometimes be quiet the task to find the right beat coupled with the right lyrics. Let's explore some good reception songs for a wedding that may be suited for the groom's slideshow below.
These lyrics reassure him that he is the only man for you.
let's face it this country star grabs every man's attention, and this song will draw him into you.
80's rock ballads are timeless, and most men love them.
This song's lyrics say it all.
Rock ballad meets love song, and this is the result.
A modern love song to express your commitment.
This song is a timeless classic that shows just how deeply your love runs for him.
A country classic that speaks of life-altering love.
A modern country hit that proves you are all his.
His unique voice coupled with powerful lyrics is a great way to express your powerful love for him.
Wedding Slideshows Music For Their Life Together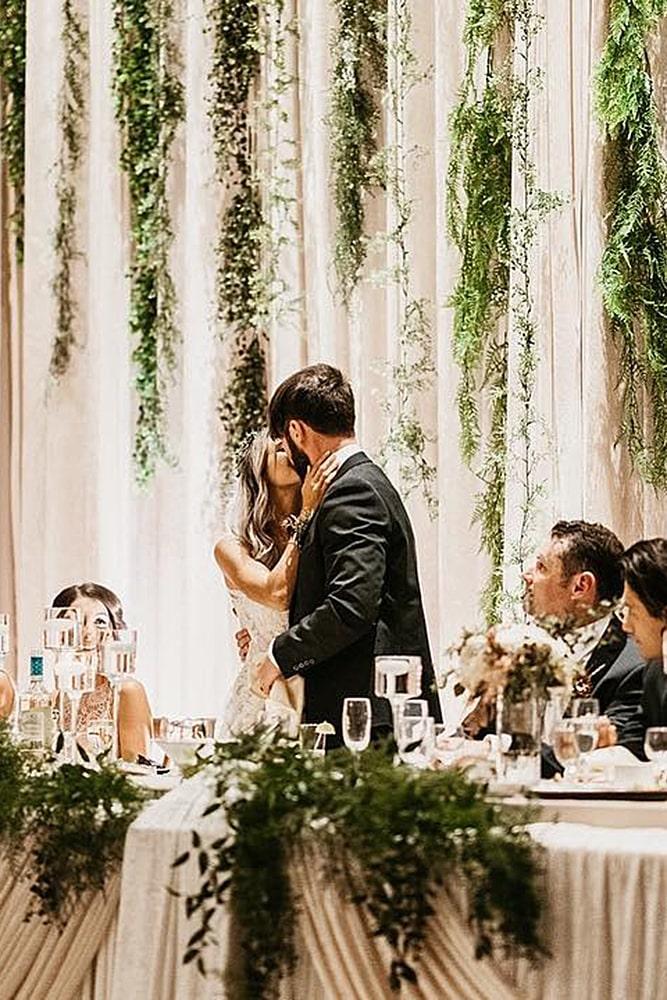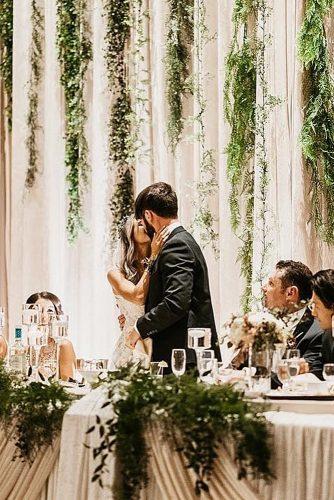 Some ideas for great wedding songs are wedding slideshow songs that you may have heard while growing up. These are often great songs for the beginning of your new life together. Songs from every genre can be considered for this category. Below you will find some examples of these songs.
This is a classic song that is as timeless as your love.
A wedding processional song that expresses your reliance on one another for the rest of time.
This song has a fairy tale feel from the movie Pure Country.
This is a classical piece of Christian songs that have often been used as a go-to for instrumental pieces.
A song that is symbolic of your new life's beginning with your partner.
This is a song that has withstood the t4est of time and its lyrics ring true through the decades.
Another timeless classic that is indicative of how love-stricken one can be when they are true, madly, deeply in love.
As the title indicates this song speaks of the willingness to follow the significant other into the unknown of the future.
This is a modern love song that has taken the music industry by storm with its meaningful lyrics.
This is also a timeless classic with the unmistakable voice of Elvis Presley. His smooth as a honey voice is comforting and carries the promise of the love lasting as long as his legacy.
Best Wedding Slideshow Songs In 2019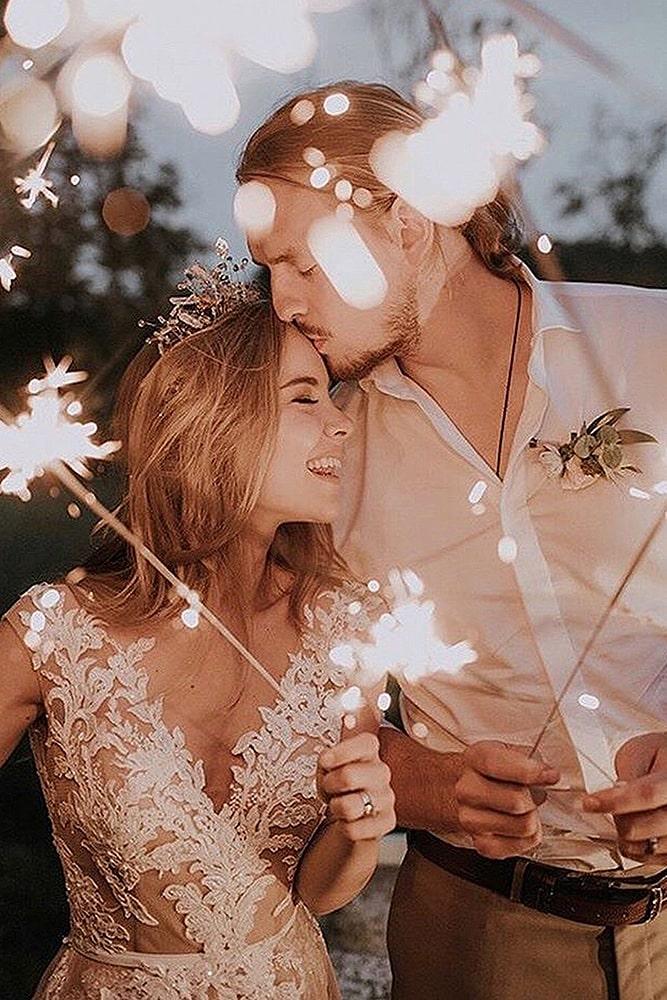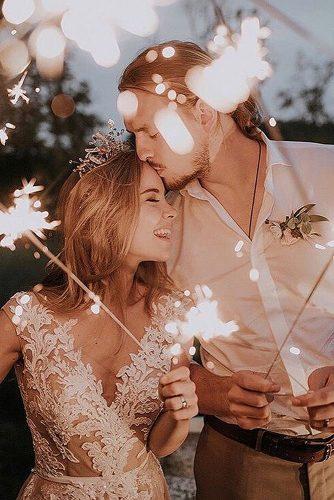 Once you have chosen your songs for your wedding slideshow then you have half the battle completed. If you choose the classics from another decade you may lose some of the crowd. With that being said it is somehow easier to choose songs that are more recent.
Since it is a wedding set you definitely want to choose love songs for a slideshow unless you are having a wedding with a theme or light-hearted attitude. Below, we will list 5 songs that are fit for a modern wedding slideshow.
This song may be from 2014 but it is still a hit and perfect for a first dance or slideshow.
This song is absolutely gushing with emotion and perfect for expressing love.
The beautiful lyrics in this song are ideal for expressing the true depth of love.
Who wouldn't want this brilliantly lyrical song at their wedding performed by a brilliant artist?!
If you want a bit of a themed wedding consider this number from the Twilight movie to kick off your romance. What could be better than loving someone for a thousand years?
With these songs to help you narrow down your choices for your slideshow, you will be well on your way to preparing for your big day. Check this chore off of your list and move on to the next item to successfully be prepared for the biggest day of your life.