As far as weddings are quite concerned, the right wedding color is everything, from the theme to décor, ensemble to stationery. The perfect wedding party colors help set the mood, blend with the season, compliment the venue and tell a story. Such that items like centerpieces, background decor, bouquet or simple dress elements will bask in the perfect color palette ideas.
You don't have to fret if you don't know the first thing about choosing wedding ideas by color. To make your wedding stand out, here are 5 trendy wedding color ideas for specific and all seasons.
Classic Blue – Pantone Color Of The Year 2020
Source: Kreate Photography, Hope Helmuth Photography, Meg Smith Photography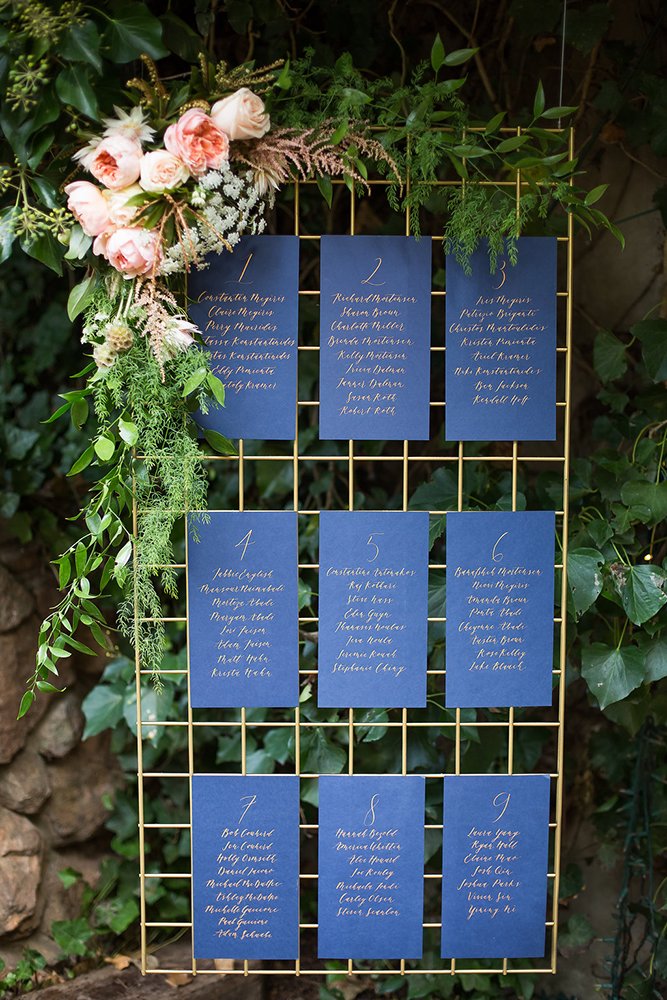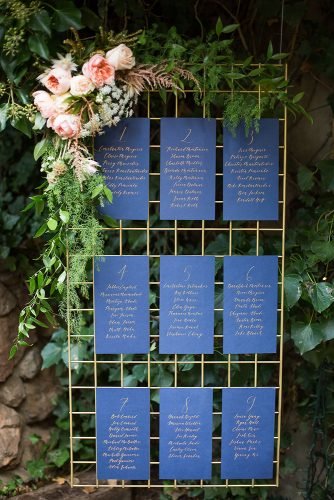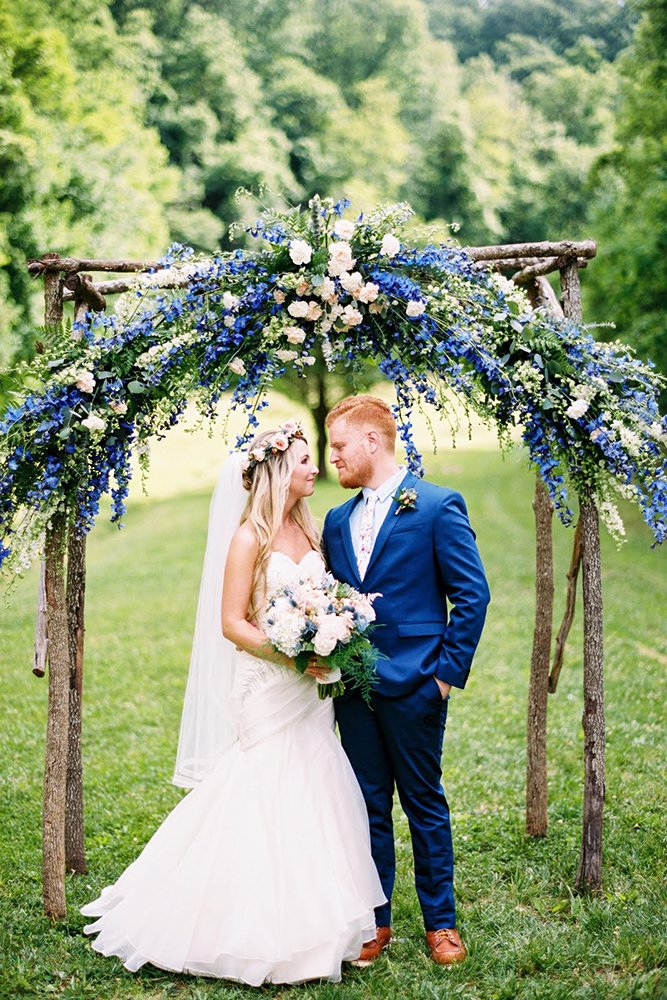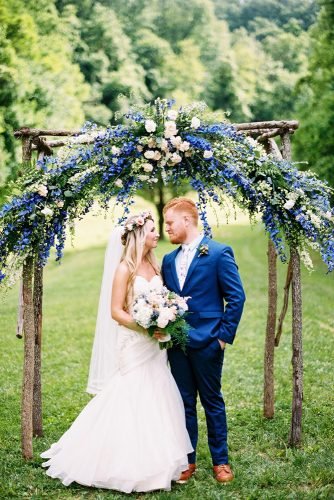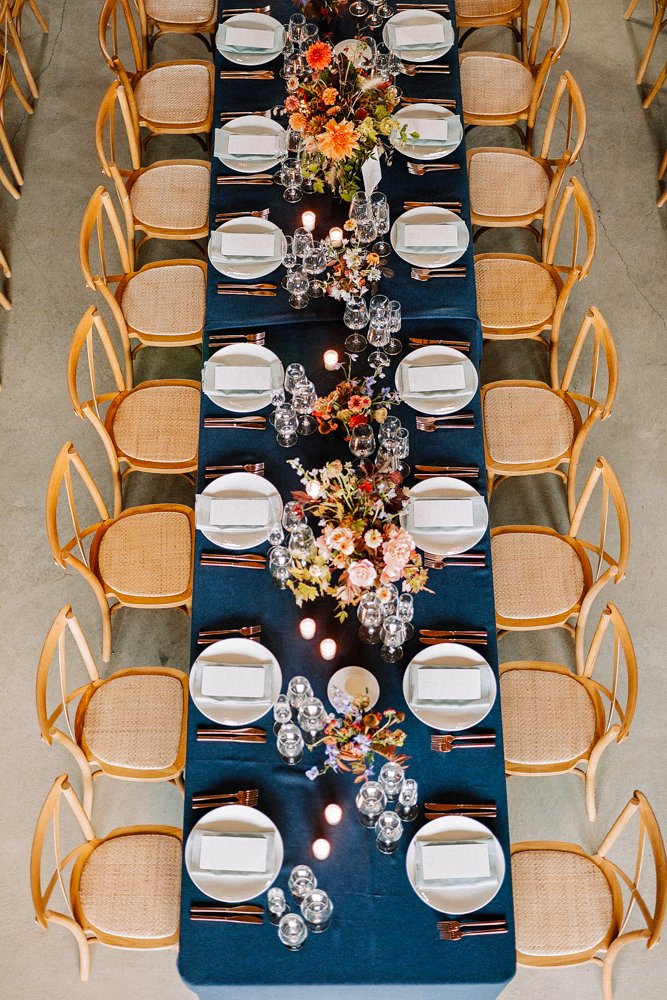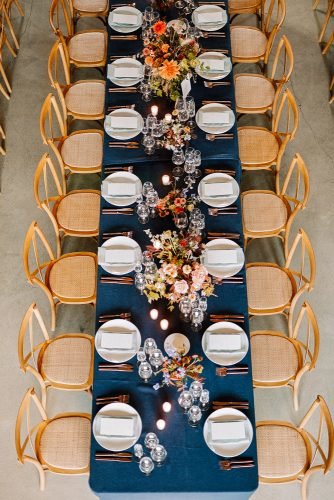 Source: Kirsten Shultz, petalsandleavesflorist via Instagram, Jasalyn Thorne Photographers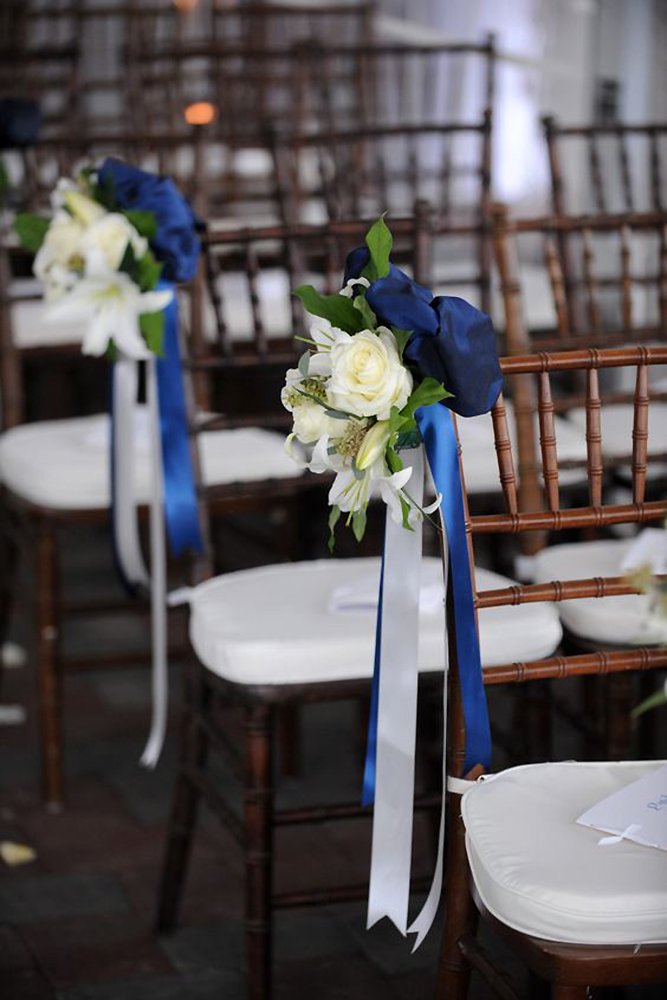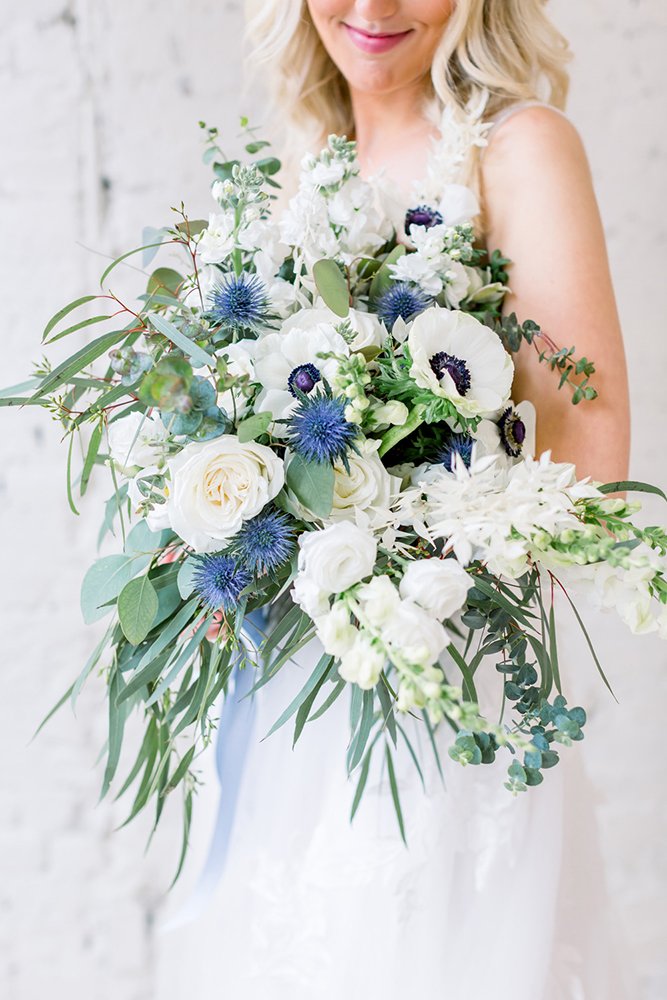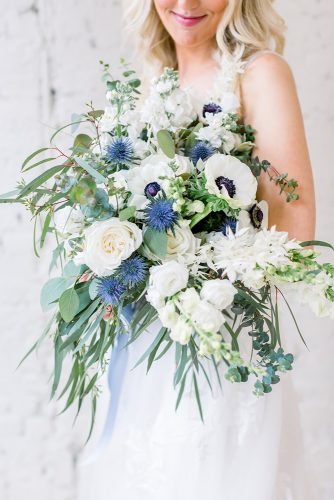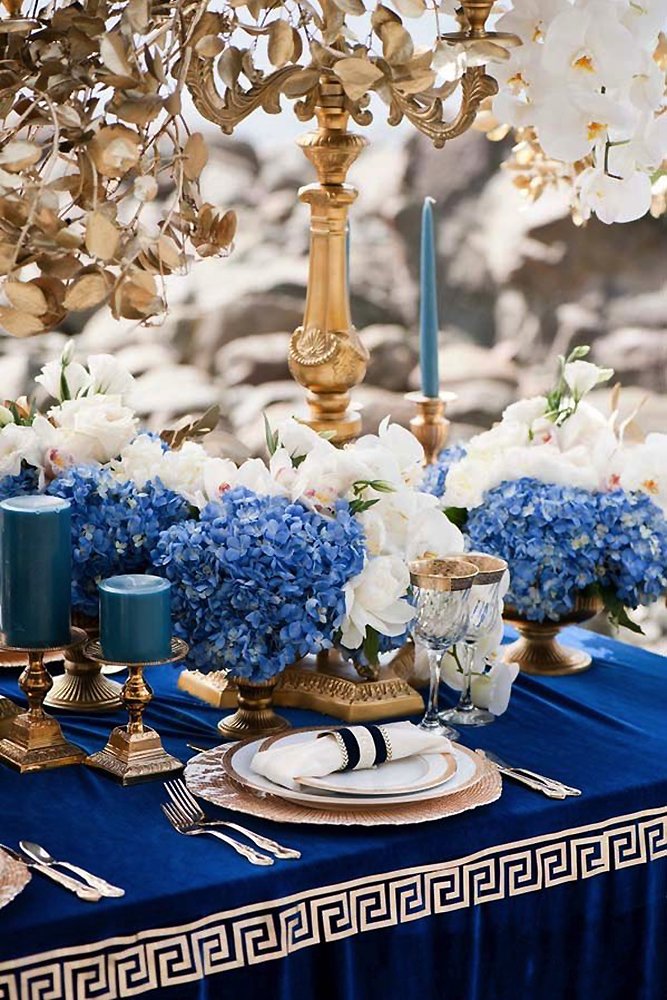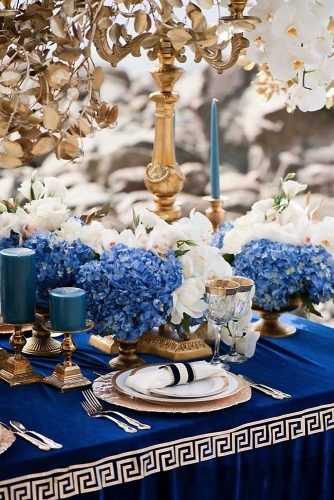 Dusty Rose – Huge Trend Among Wedding Colors 2020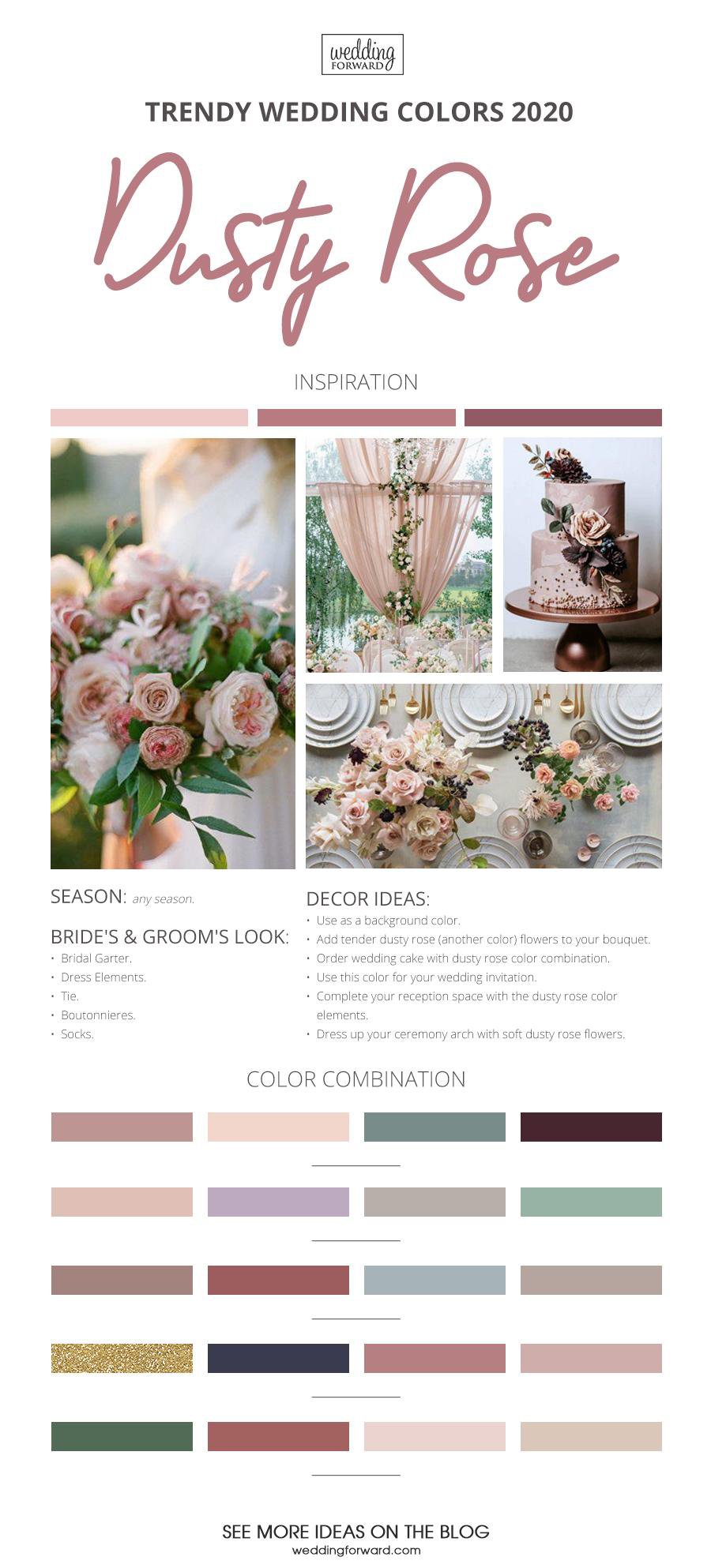 This color is versatile and makes huge wedding trends for any season of the year. This color can fly on its own and is also best paired with lavender, green, and gold. Dusty rose is a subtle wedding party color perfect for bridesmaid's dresses, radiating calm and class. For the groom, it leaves a touch on the tie, cufflinks, or boutonnière.
Source: roman_ivanov_weddings via Instagram, Amy and Jordan Photography, casadeperrin via Instagram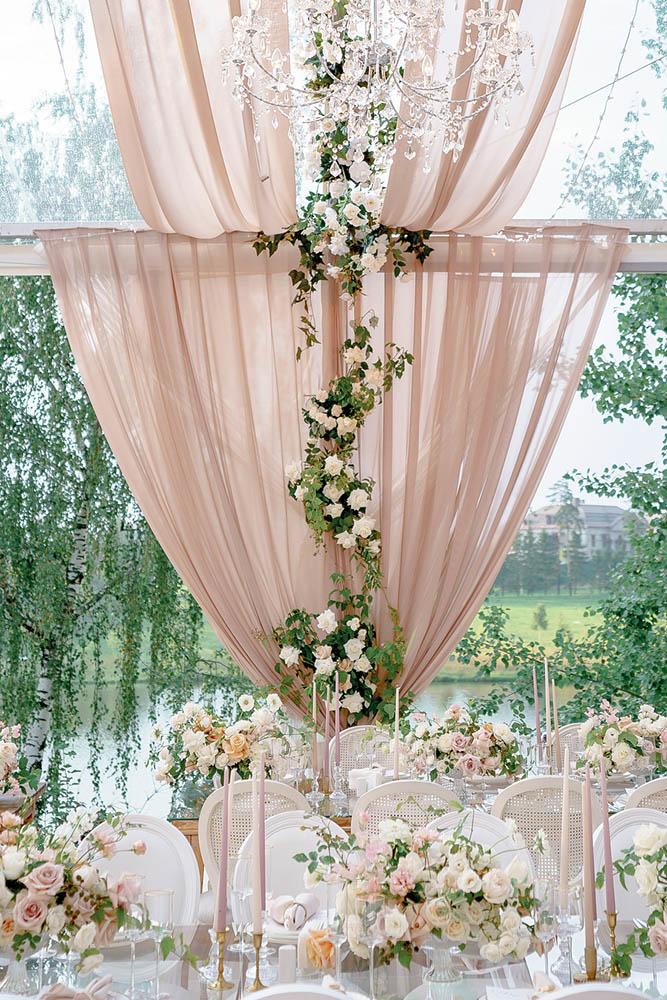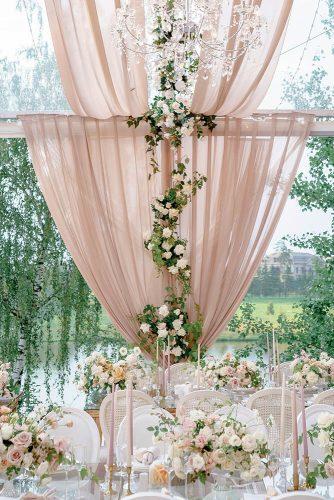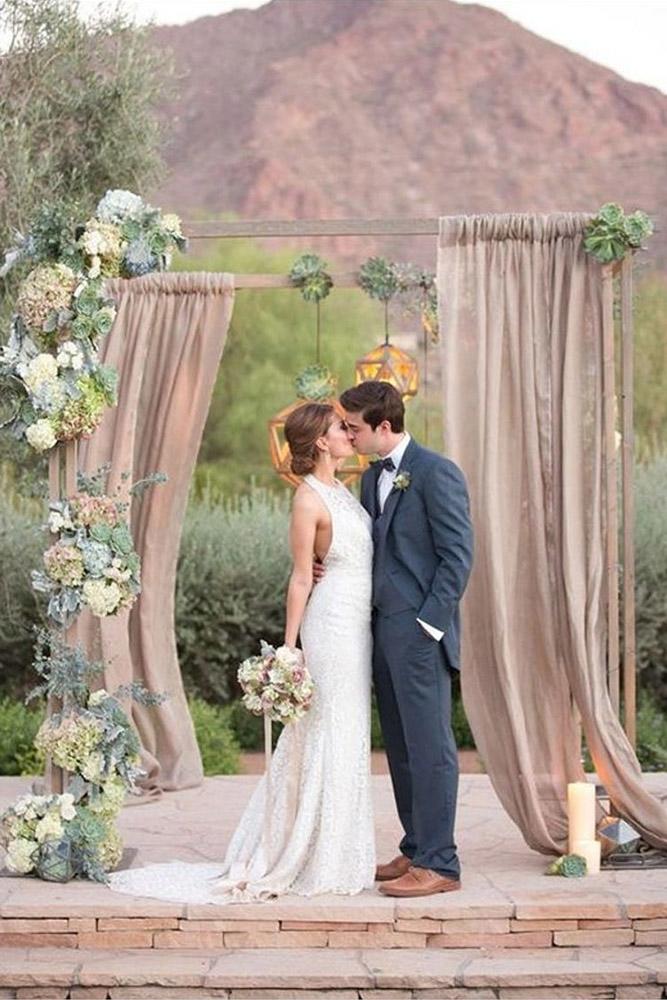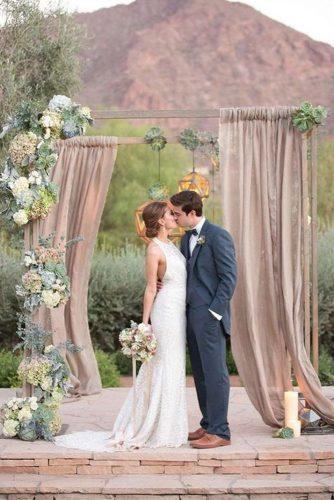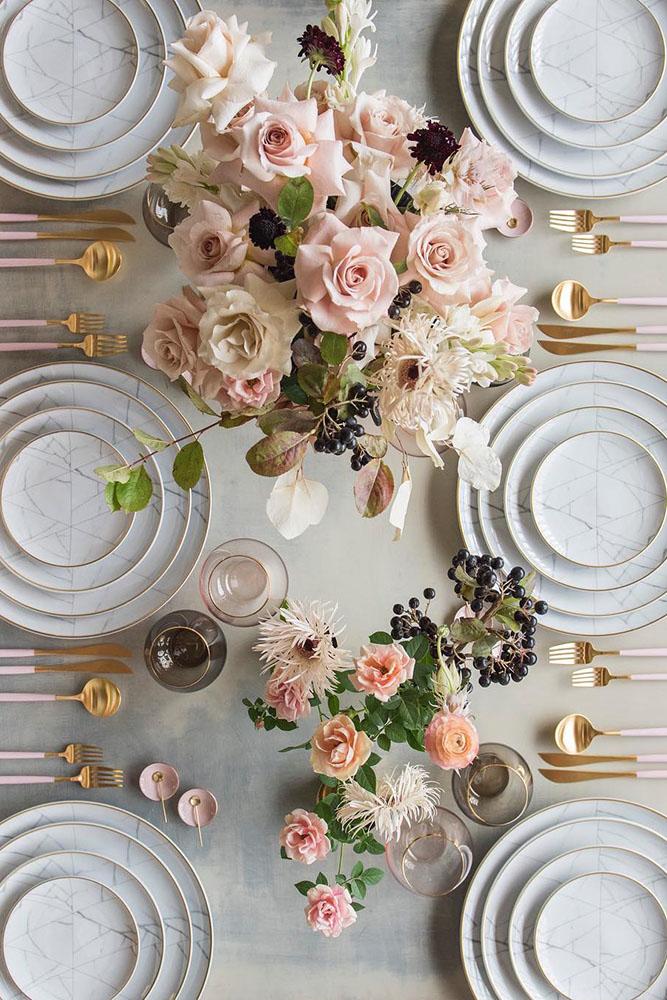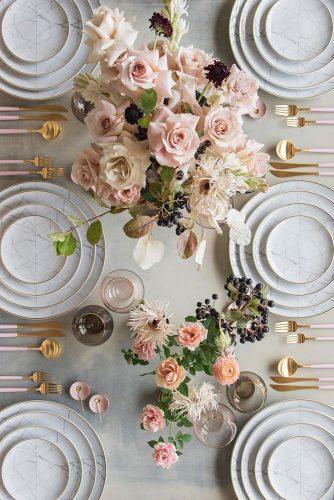 Source: gregfinck via Instagram, breannawhite_photo via Instagram, Yunis Chen Photography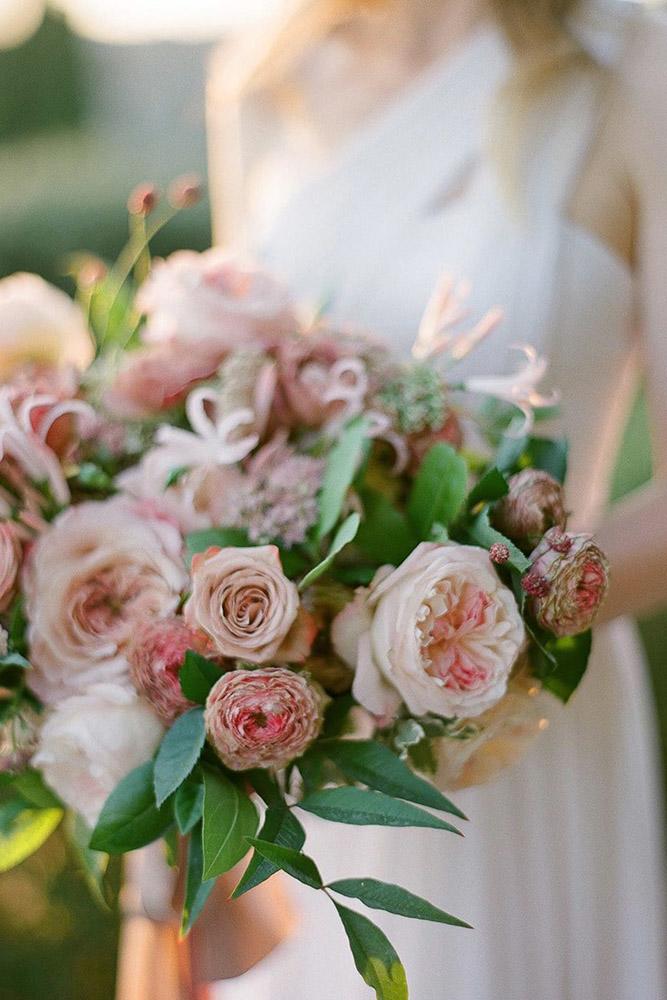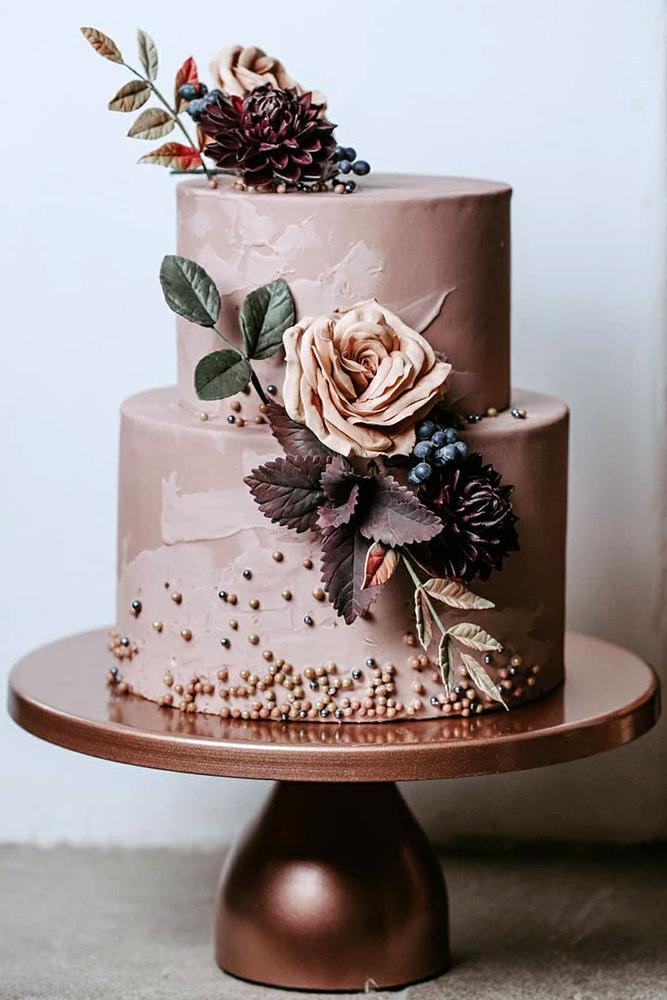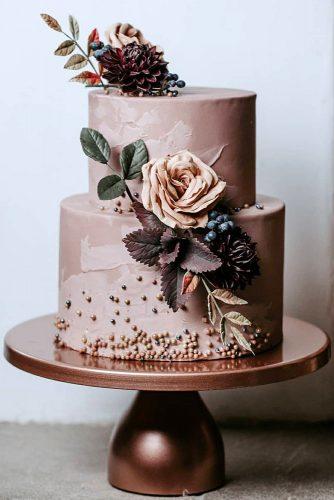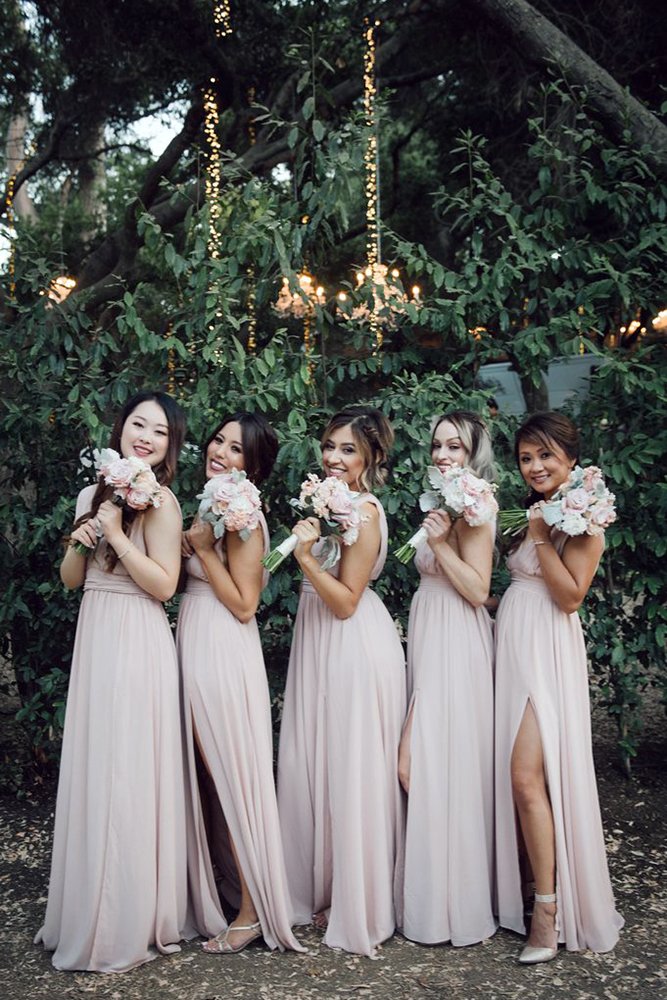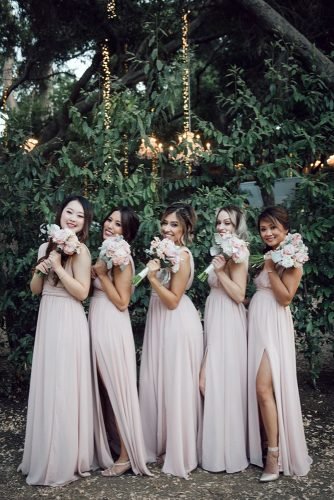 A dusty rose floral background decor for ceremony and reception is everything, from tent to wall, drapes, and arches. Pair with lavender or cream roses, greenery, and succulents. Apply this color to your table decor in centerpieces to give a romantic ambiance. It can also be well incorporated into the menu, place cards, and even gift bags. Dusty rose is magnificent for a bouquet when combined with dahlias and eucalyptus.
A cake in dusty rose icing is a sight to behold. Embellish with gold or burgundy berries and leaves for the perfect finish.
Tip: Dusty rose is a hit for an unconventional out of the box destination country-inspired wedding. It's a neutral tone that blends with the natural surroundings, sucking in the warmth of its surroundings. While lavender and green helps it stand out, a touch of gold leaves a trail of class.
Trendy Wedding Color 2020 – Mustard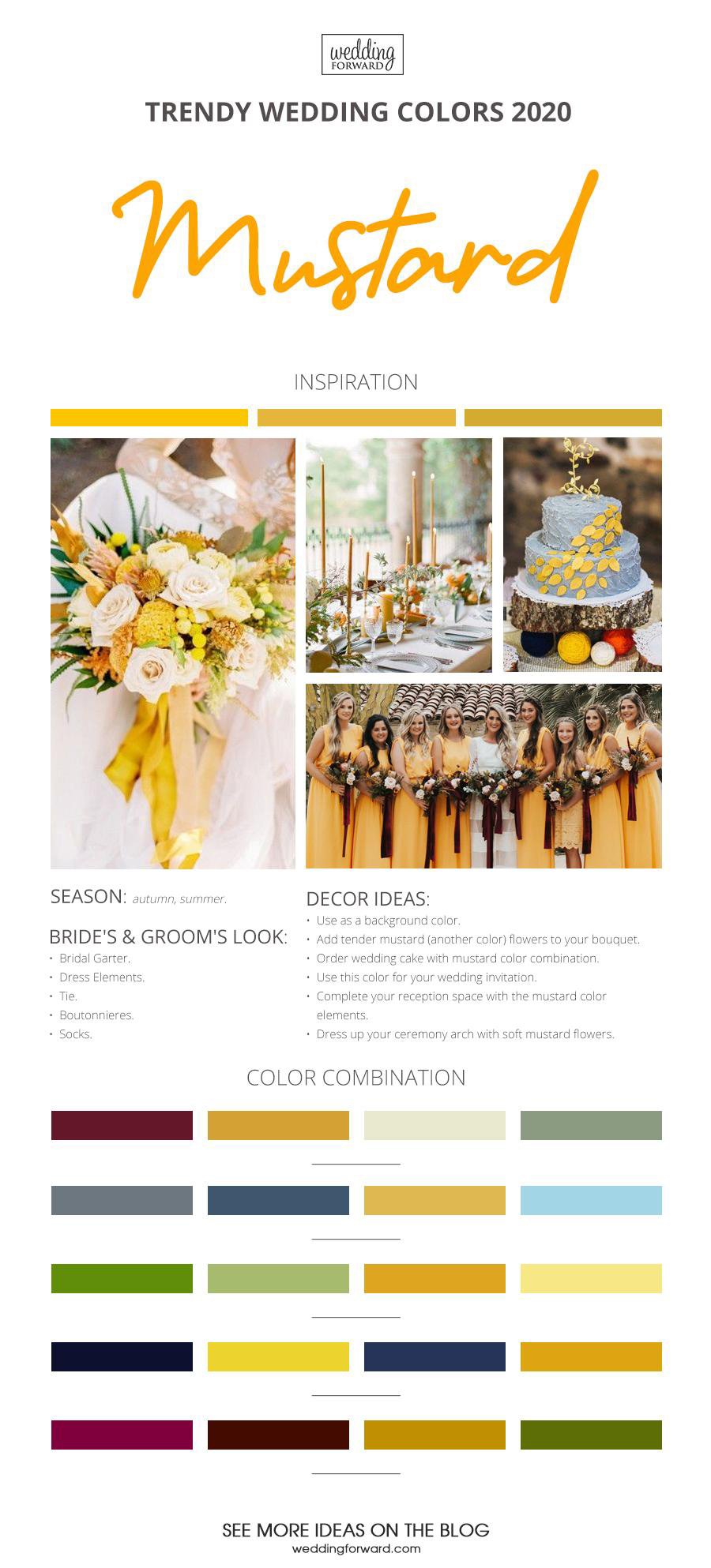 Mustard is a bright color, and together with navy blue, burgundy, gold, and grey. They make an unbeatable summer and fall wedding palette. Rising to the occasion with sass and attitude, mustard is one of the best wedding party colors ideas for the daring bride. Think about the beauty of a mustard stiletto or headpiece? Other dress elements include the garter, groom's socks, and tie, paired on neutral tones. A mustard boutonnière will mix well with burgundy, or you can leave it as is.
Source: afloral via Instagram, Jaicee Morgan, Love by Serena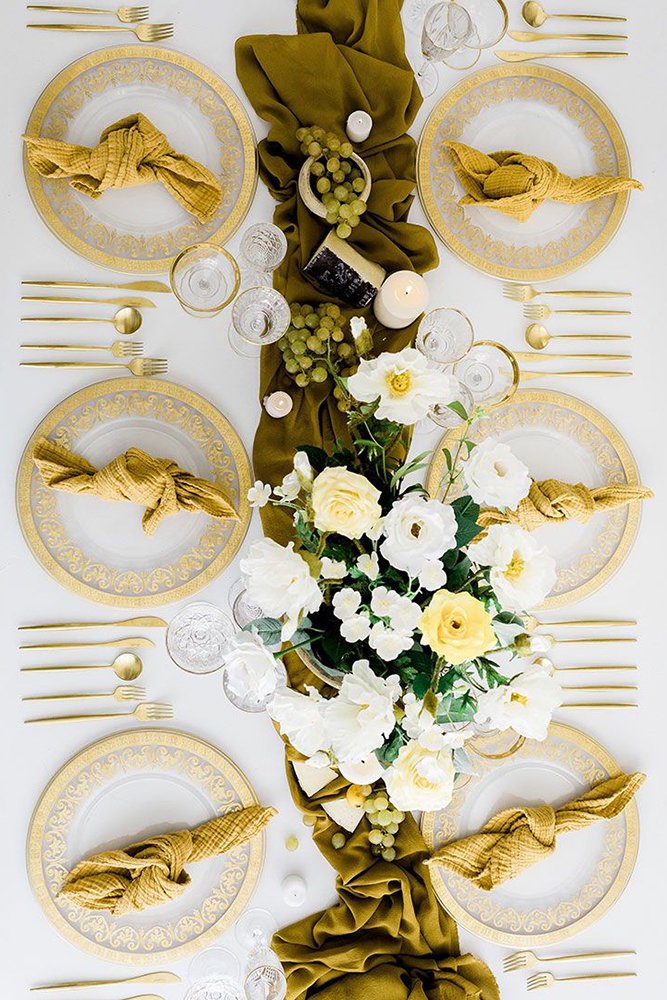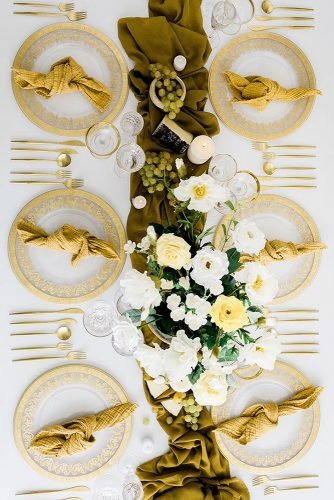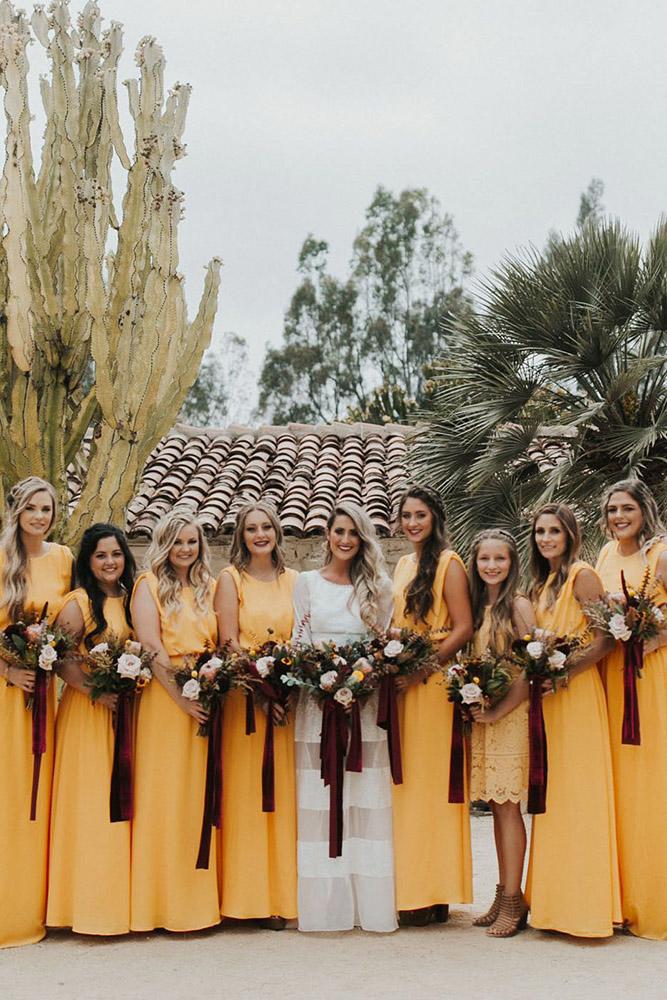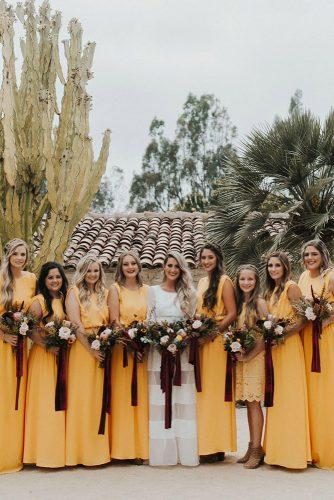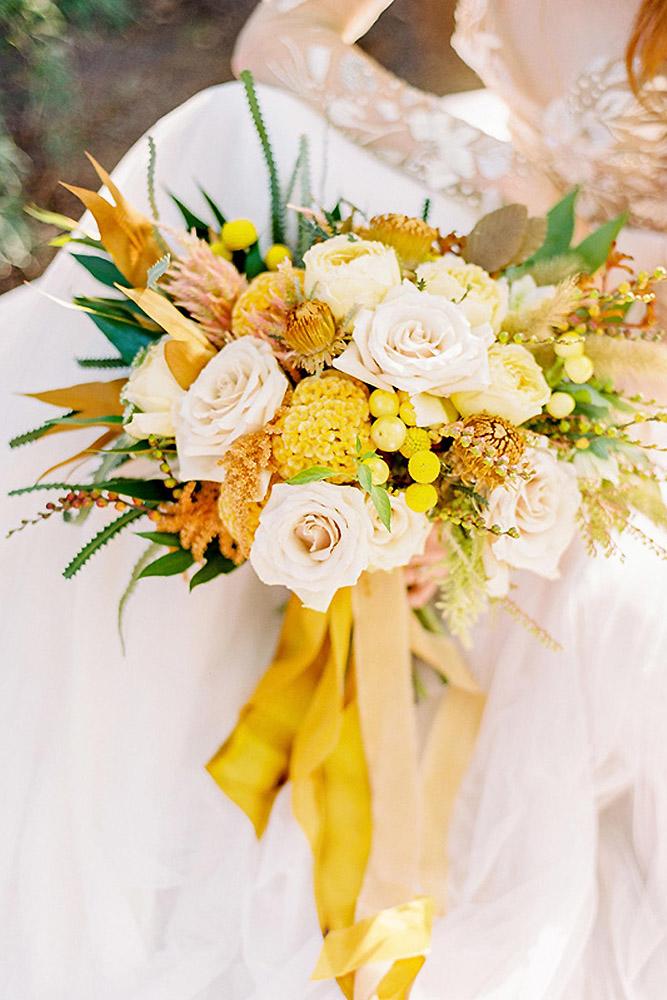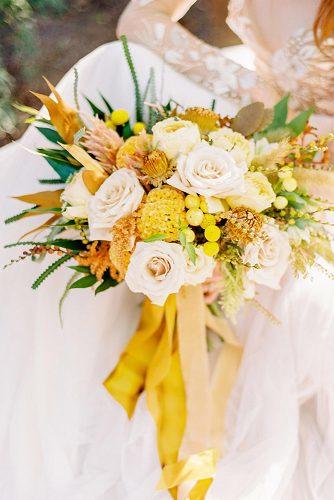 Source: Flora Bloom Photography, Century Tree Productions, Brandi Potter Photography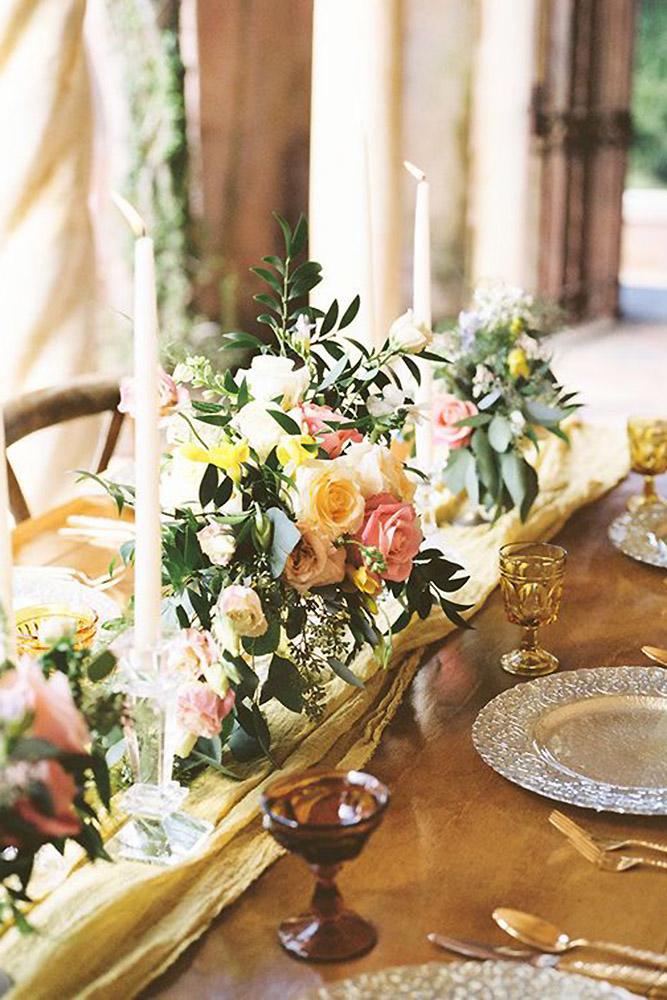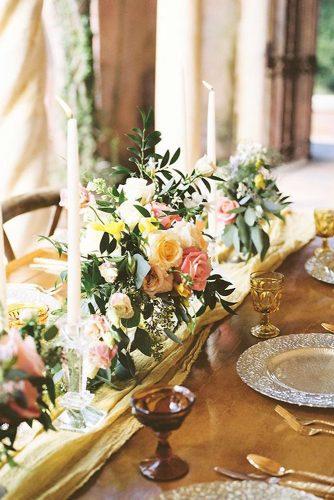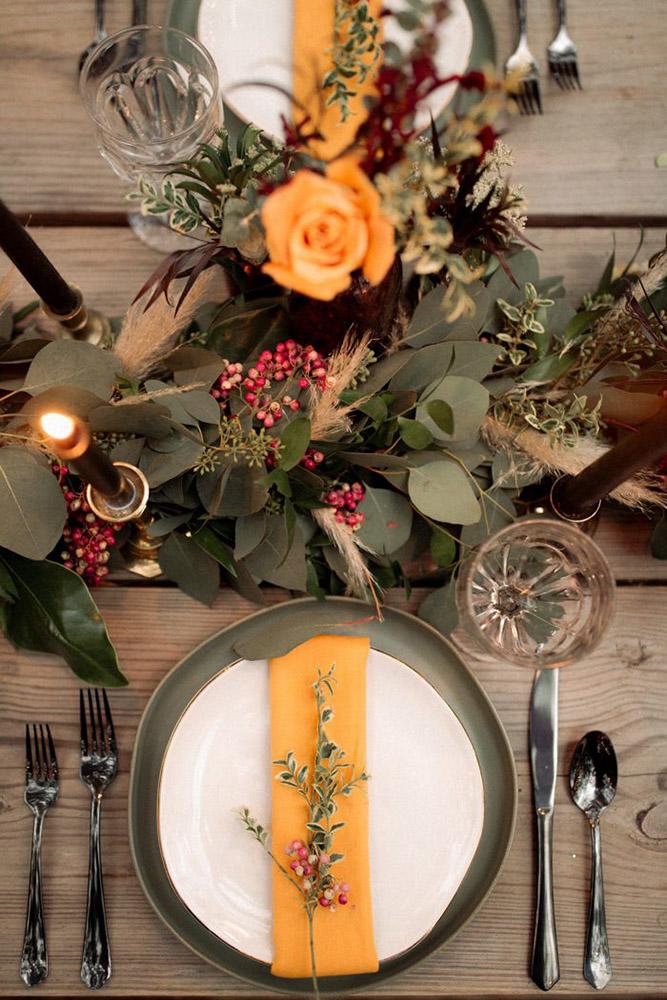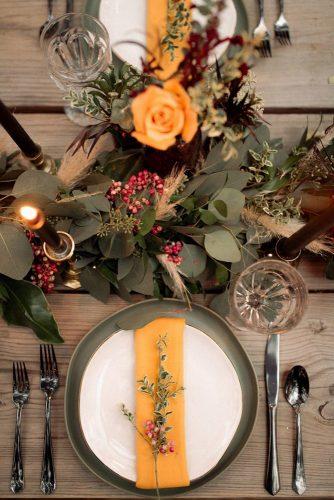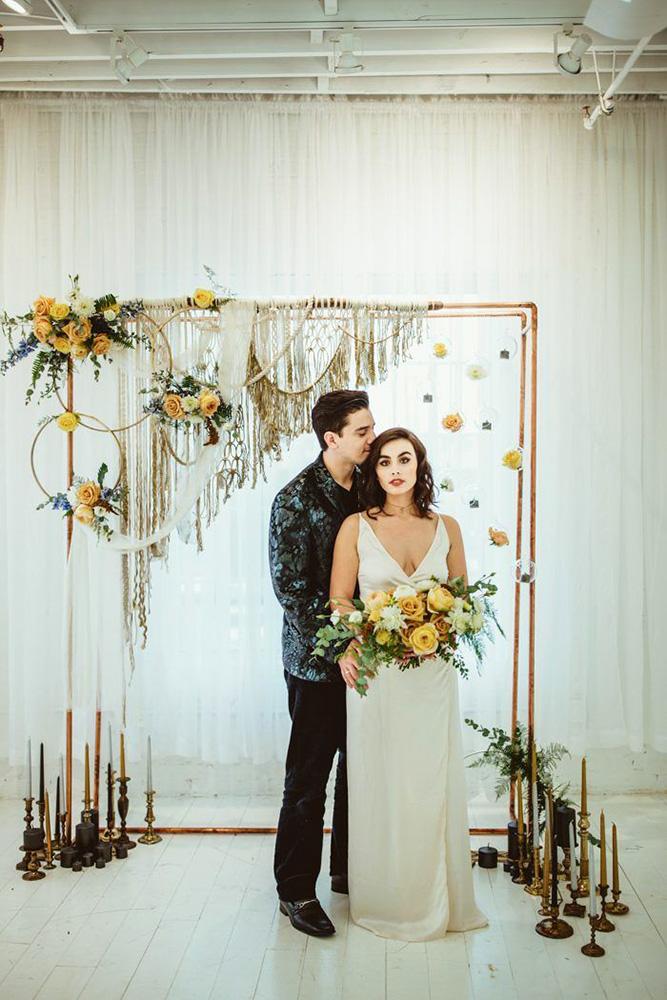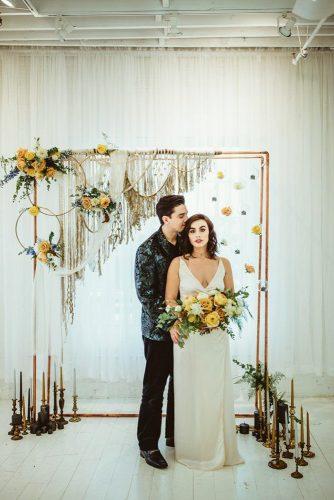 Add a little more shine to your table decor by pairing with the legendary gold and white. And for some richness, throw in some greenery. Bridesmaid's dresses are a hit in mustard and burgundy blend, giving it an element of detailed mystery.
For the bouquet, go earth and sky by mixing white roses, greenery and mustard roses. Roll up in ribbons of burgundy. Match macramé and mustard roses for altar décor at the ceremony venue. Pair table runners with a colored assortment of flowers. For table decor. Complete with burgundy candle votive strategically placed for a soothing glow.
Tip: Mustard color is very sophisticated for a Bohemian-inspired wedding. Use for classic place settings, tiered cake, and timeless centerpieces.
Lavender Inspired Wedding Color Ideas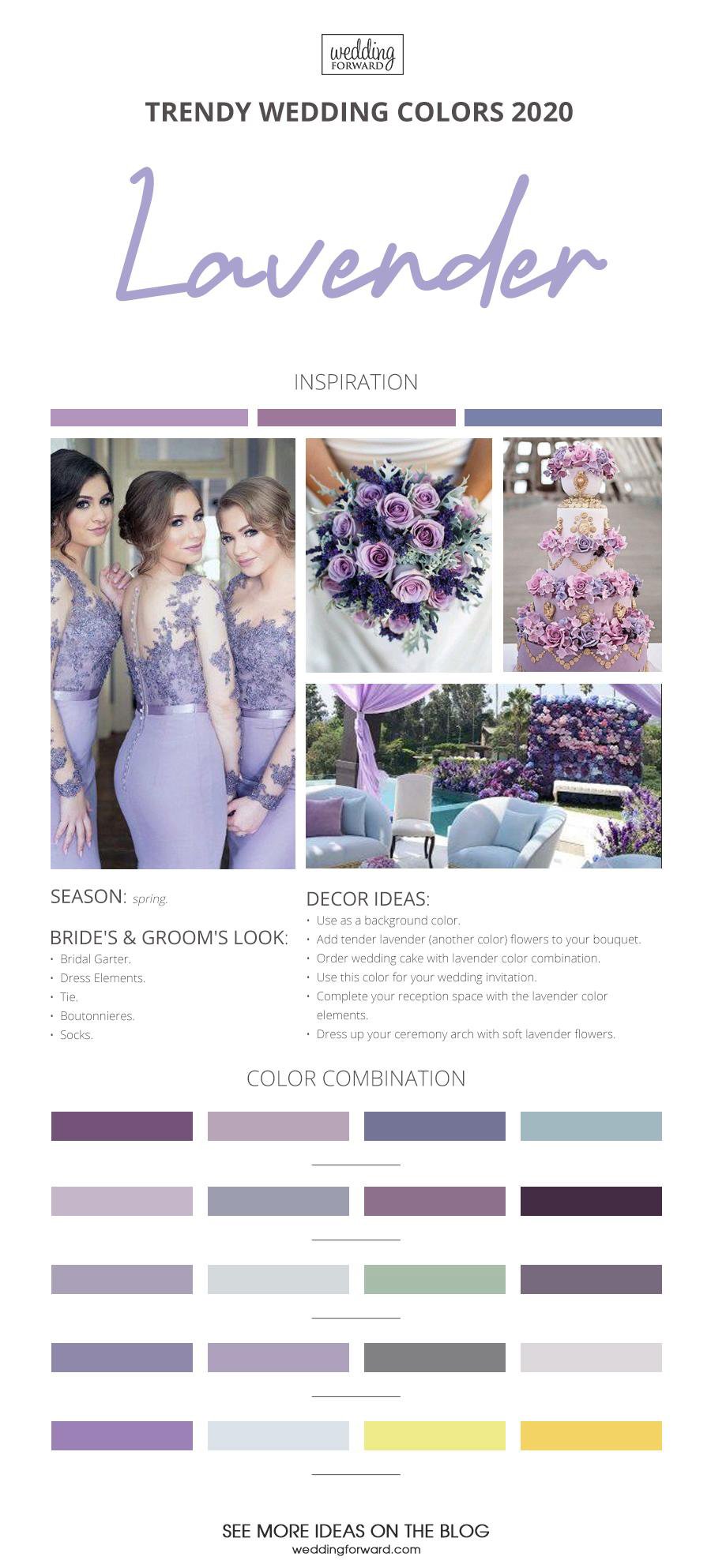 If you're thinking of a soothing wedding theme for the spring, lavender is one of your essential wedding ideas colors. Best paired with sage, yellow, and blue, a whimsical bride and beach wedding makes it a hit. It's the poster color for romance!
Begin with this awesomeness on the bridesmaid's dresses. Such lushness to match every skin tone. Come to the bouquet and the richness when paired with crocus roses are awe-inspiring.
Source: Photo Glow, roman_ivanov_weddings via Instagram, elizabethscakeemporium via Instagram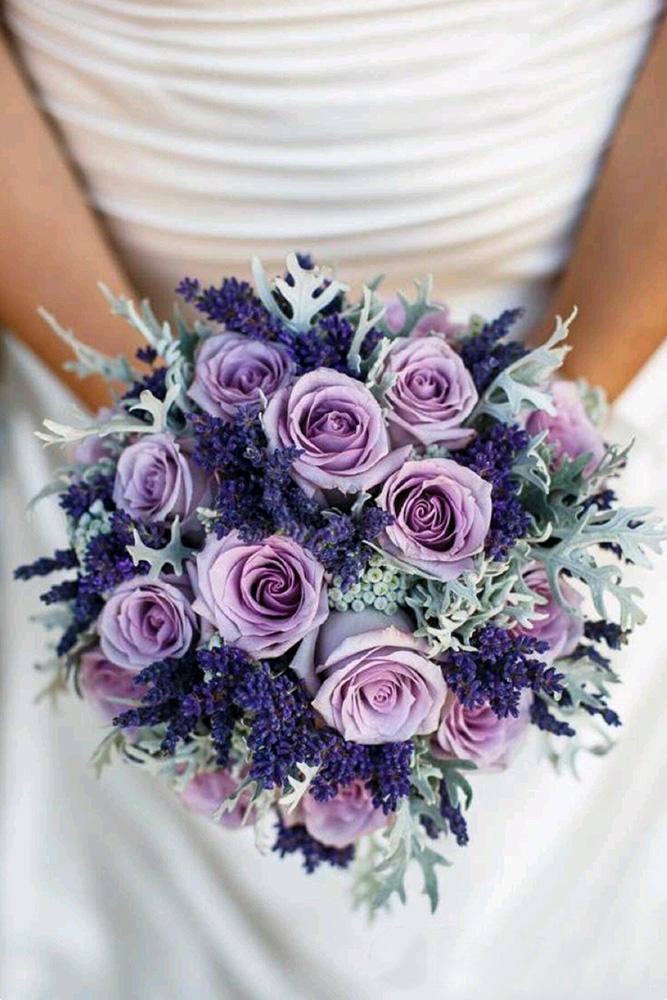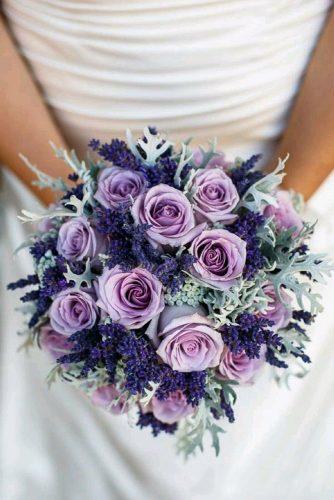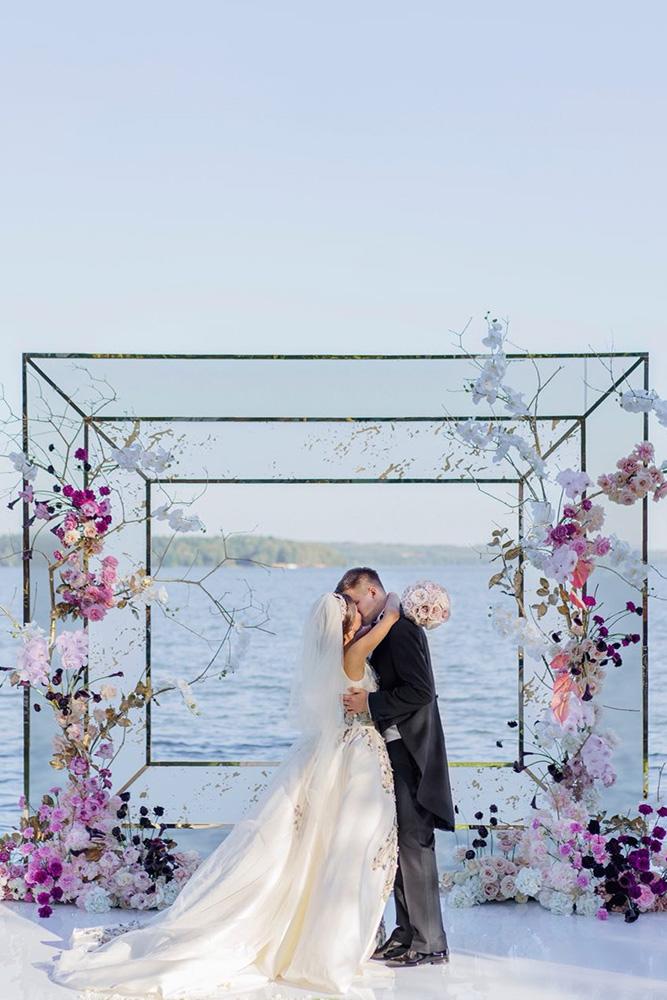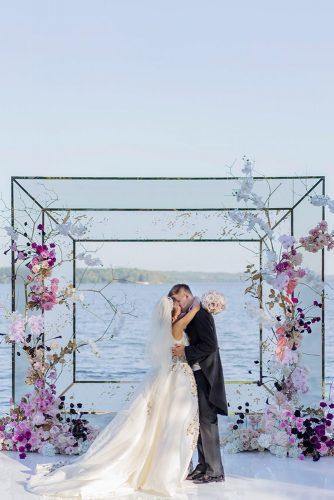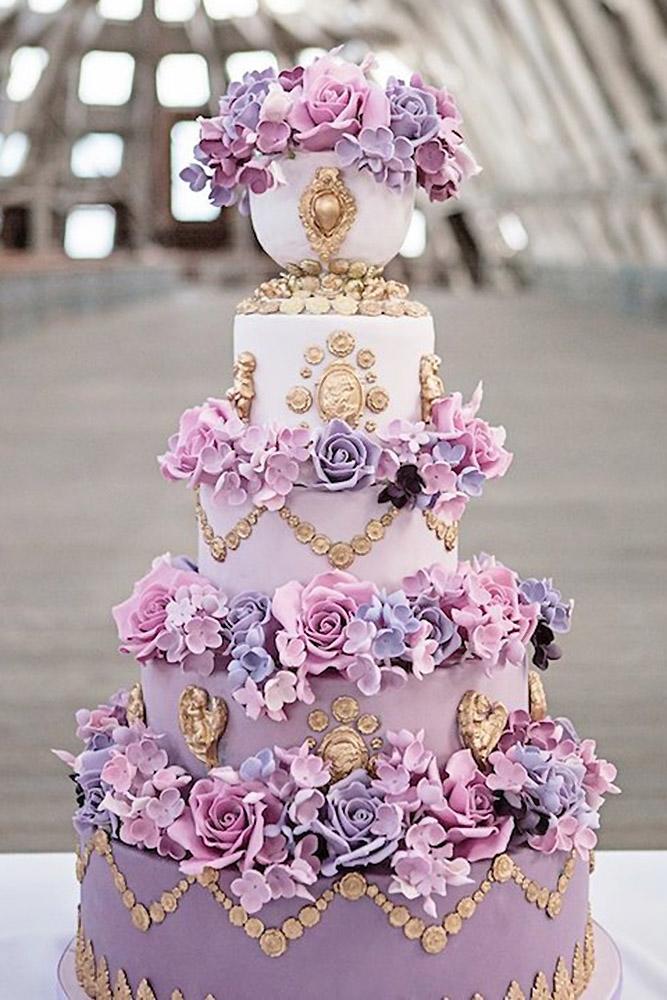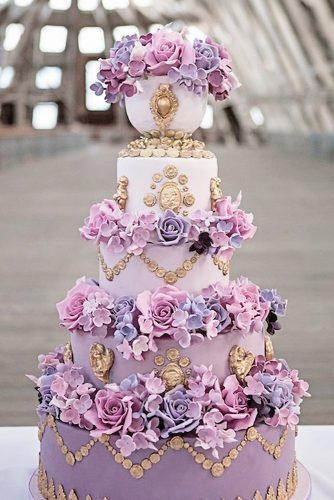 Source: Miller + Miller Photography, emiliobphotography via Instagram, celiosdesign via Instagram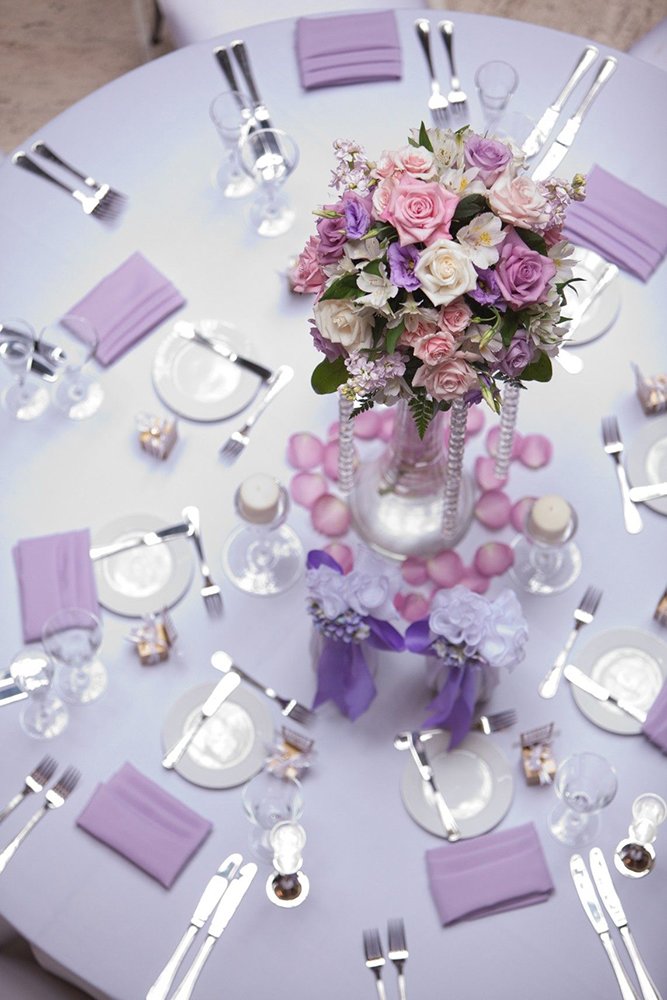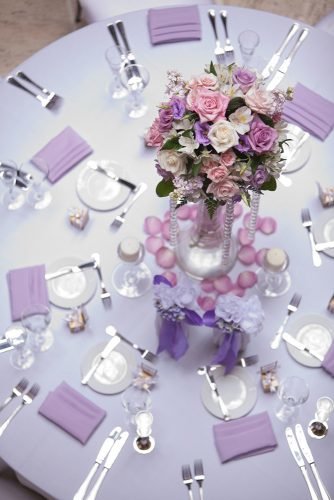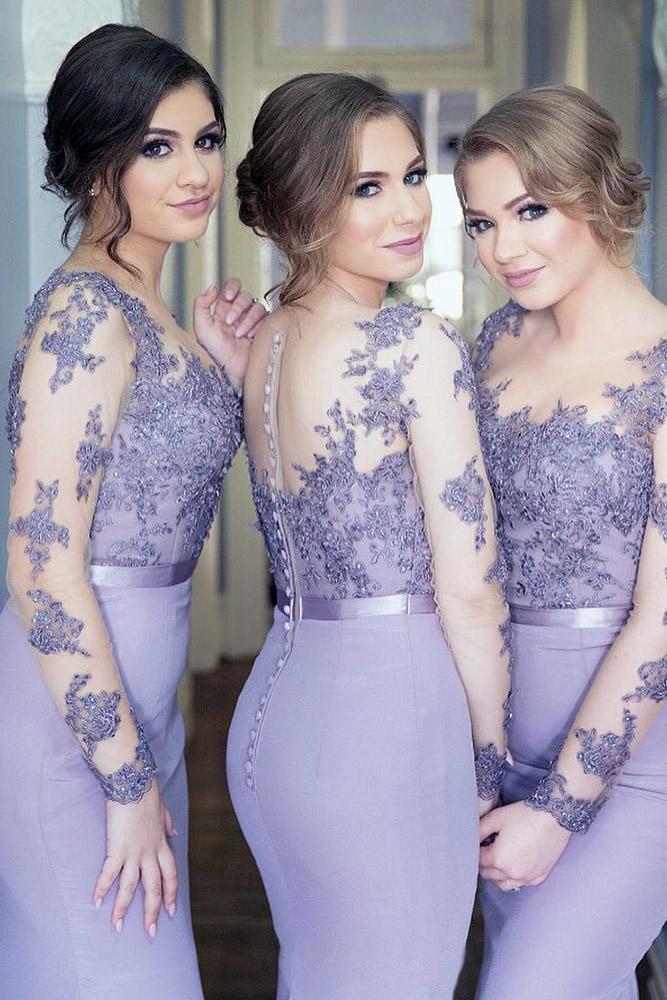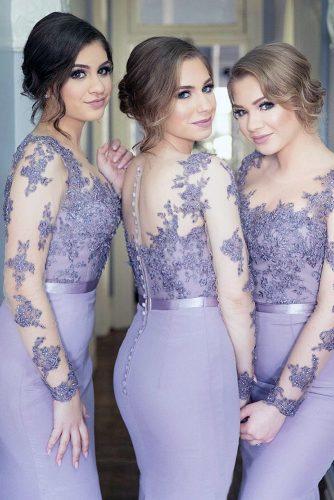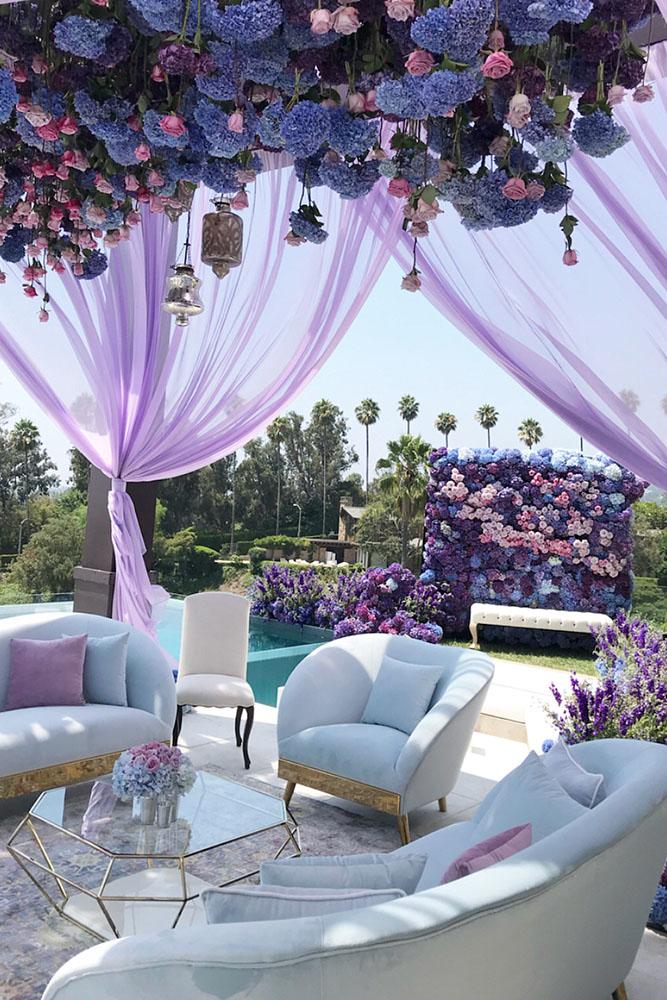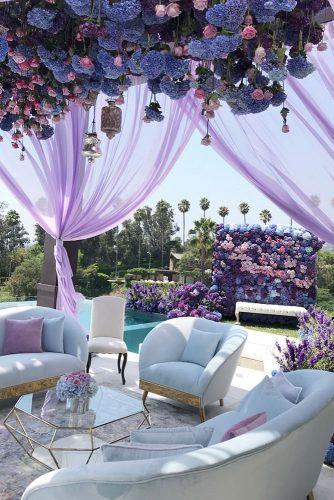 You can also merge lavender with pink roses into a dreamy floral backdrop for the reception. Adorn the venue in gardens of lavender, and extend this beauty to the wedding arch. Ensure to bring some drama to the cake with embellishments and details. A mixture of crocus lavender flowers, violet, and gold detailing gives the cake a regal touch and look. Keep table eye-catching with tall centerpieces made from lavender roses, blended with pink and white flowers.
Thinking of creating a classy lounge? Bring in lavender draperies, design with lavender crocus flowers and pair with sage furniture to give that laid back vibe.
Tip: Lavender is soft and subtle. To get the most out of lavender, think full bouquets, statement cake, extravagant floral arrangement, and billowing drapes.
Lovely Green Wedding Color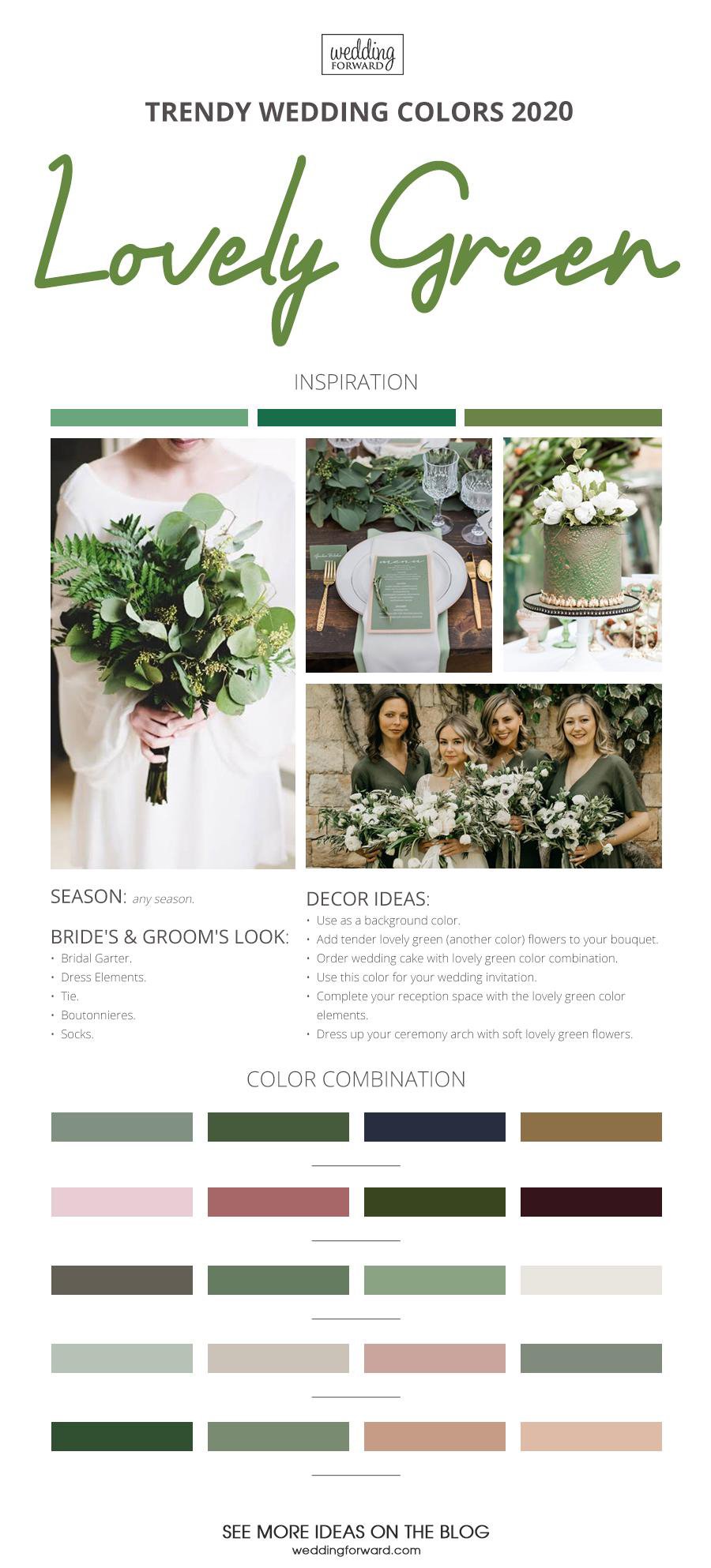 The lovely green color is one of the best wedding ideas to come. It's rich, natural, easy to work with and very versatile. This makes it one of the colors for all seasons and wedding style. Best paired with gold, cream, peach, and sage amongst many other colors, it's a wedding delight.
Celebrate life and earth with green bridesmaid dresses, as it can never be too much. Compliment with green bouquet blended with white roses and held together by sage ribbons. The bridal bouquet can be a fully-blown greenery collection interspersed with succulents and held together by peach ribbons.
Source: celiosdesign via Instagram, Braden Young Photo, Luxe Event Productions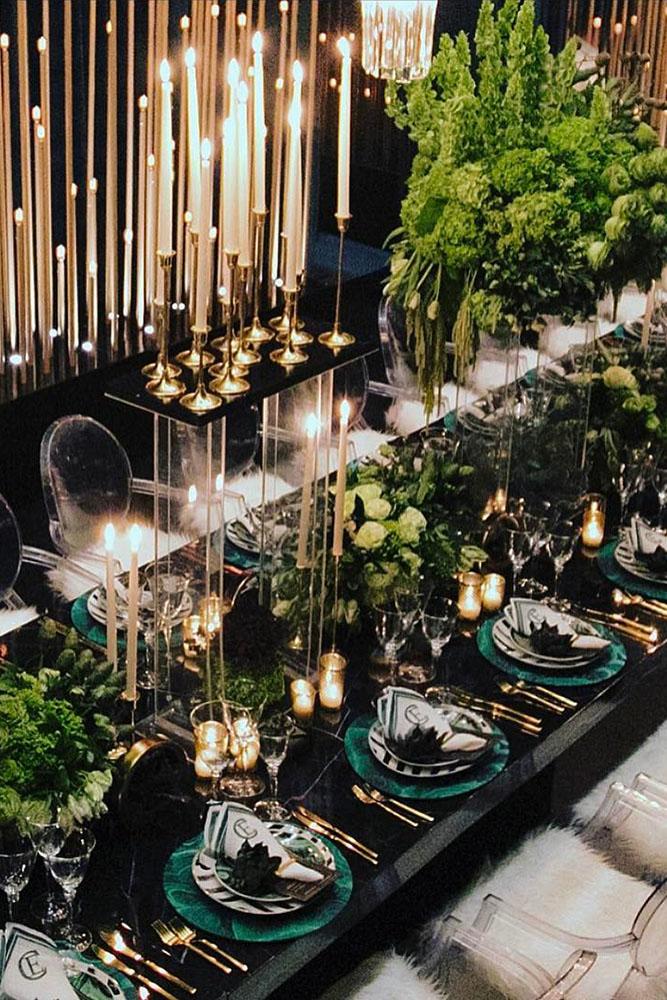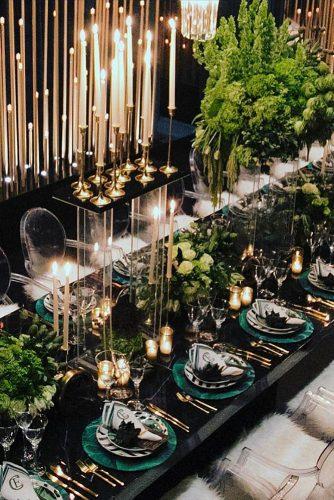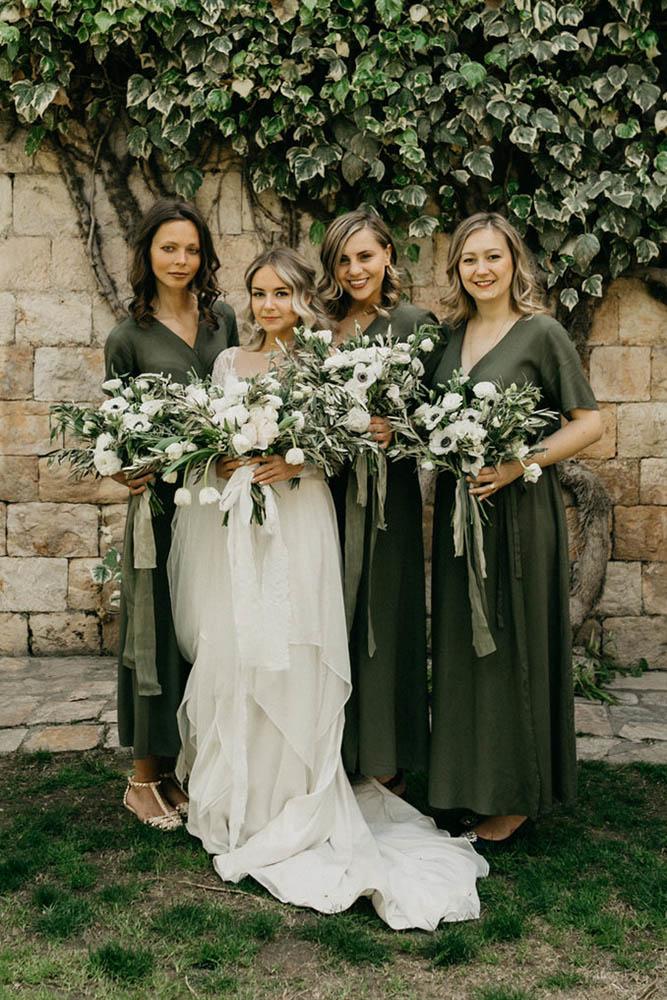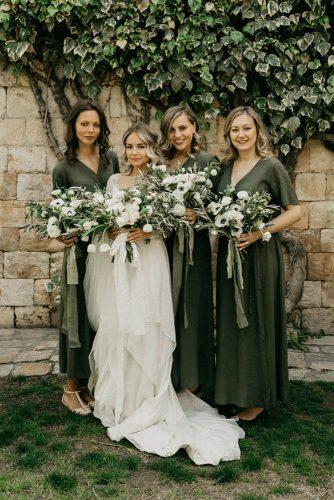 Source: Katie Grant, 3Photography, Conforti Photography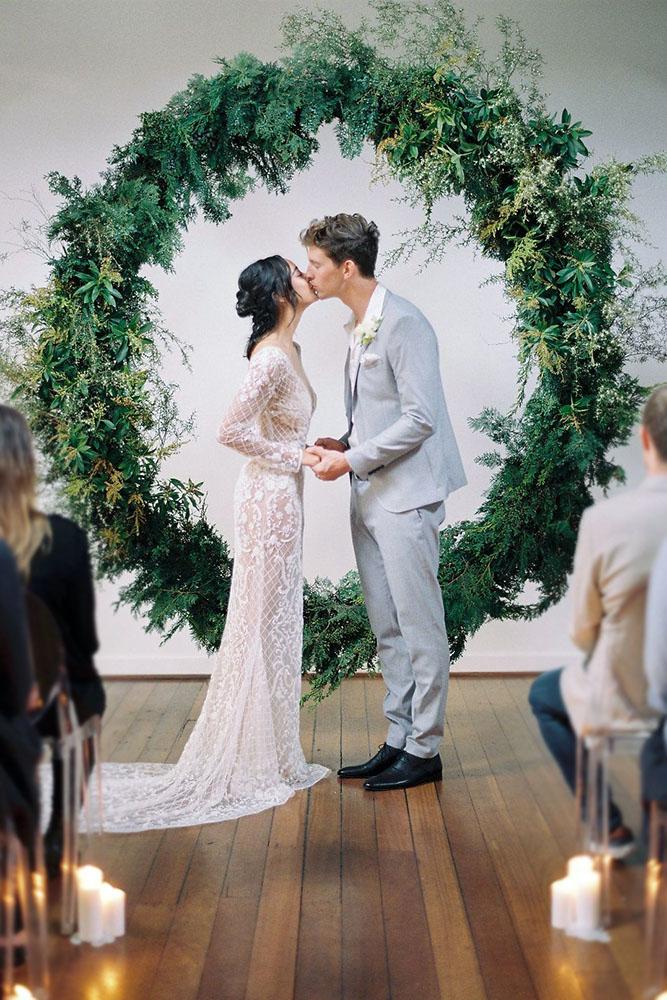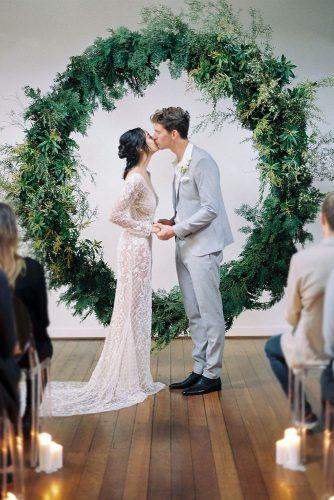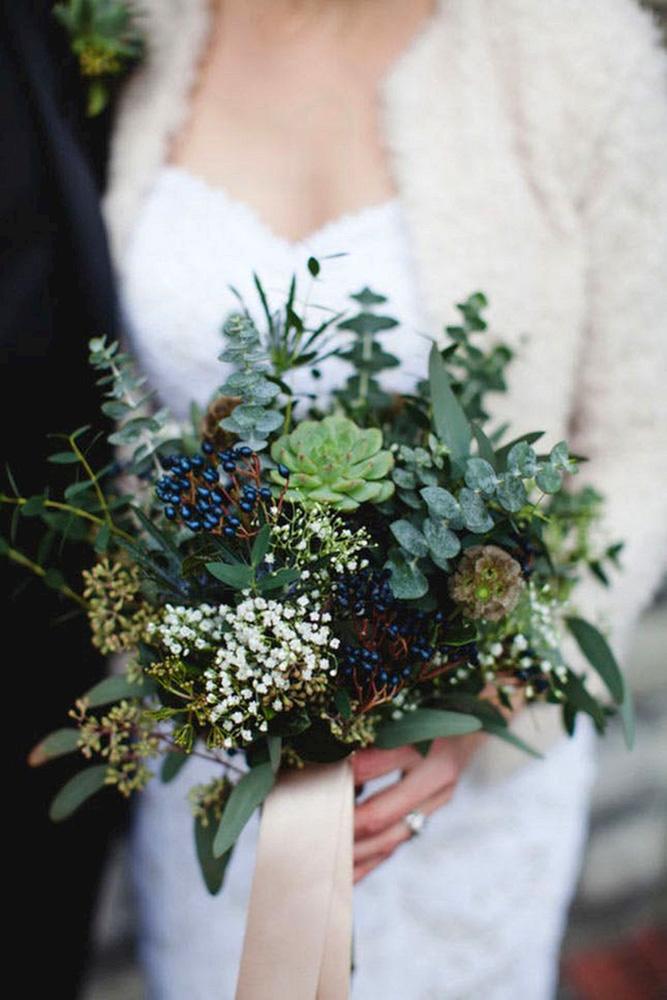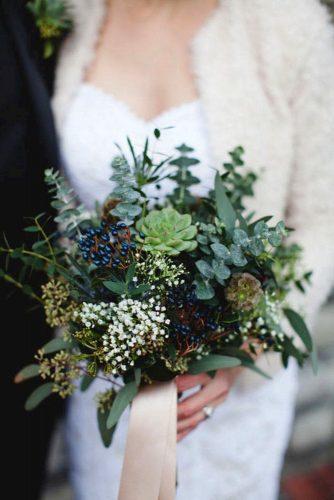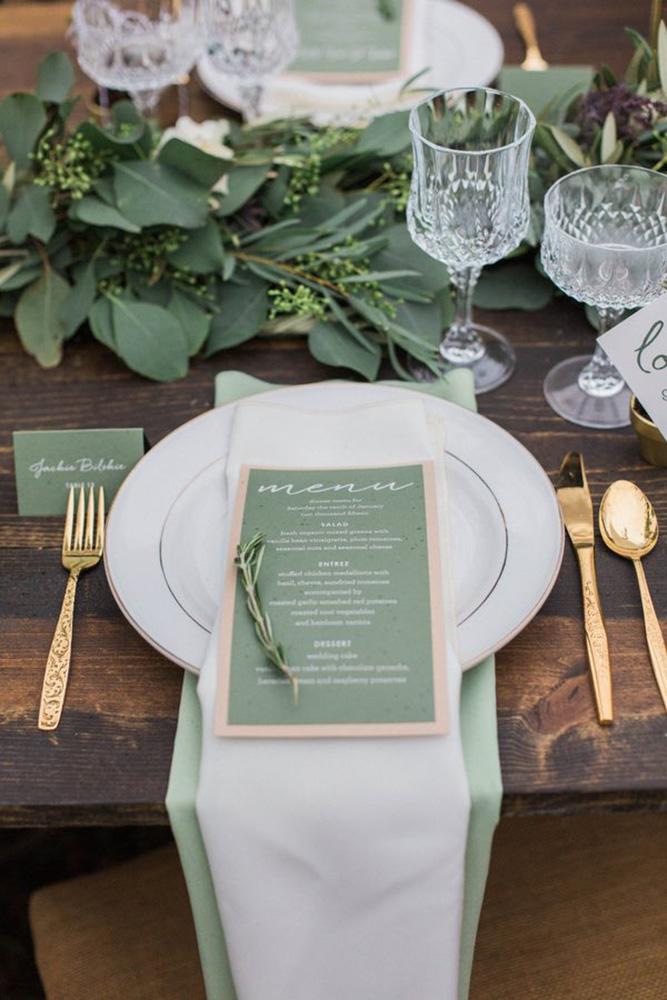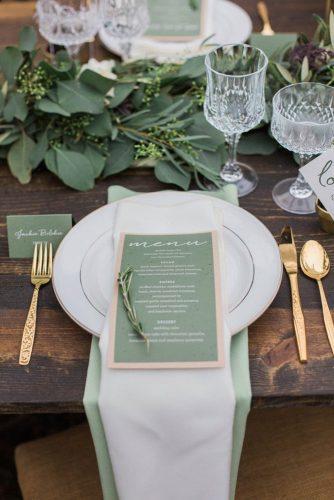 Work a beautifully styled cake in gold matched with green colors. Go for the optional topper of greenery for more effect. And for table decor, put on beautiful greenery table runners, menu cards, and napkins matched with gold and white flatware. Add more life to the table with tall and short centerpieces loaded with greenery, shadowed by corresponding heights of candles.
Tip: Take advantage of Mother Nature with this color without overwhelming it. Use lots of lighting and earth tones to emphasize this color. Whilst you pair it with other colors, keep them at mere touches, so they don't swamp the greens.
Silver Sage Wedding Colors Ideas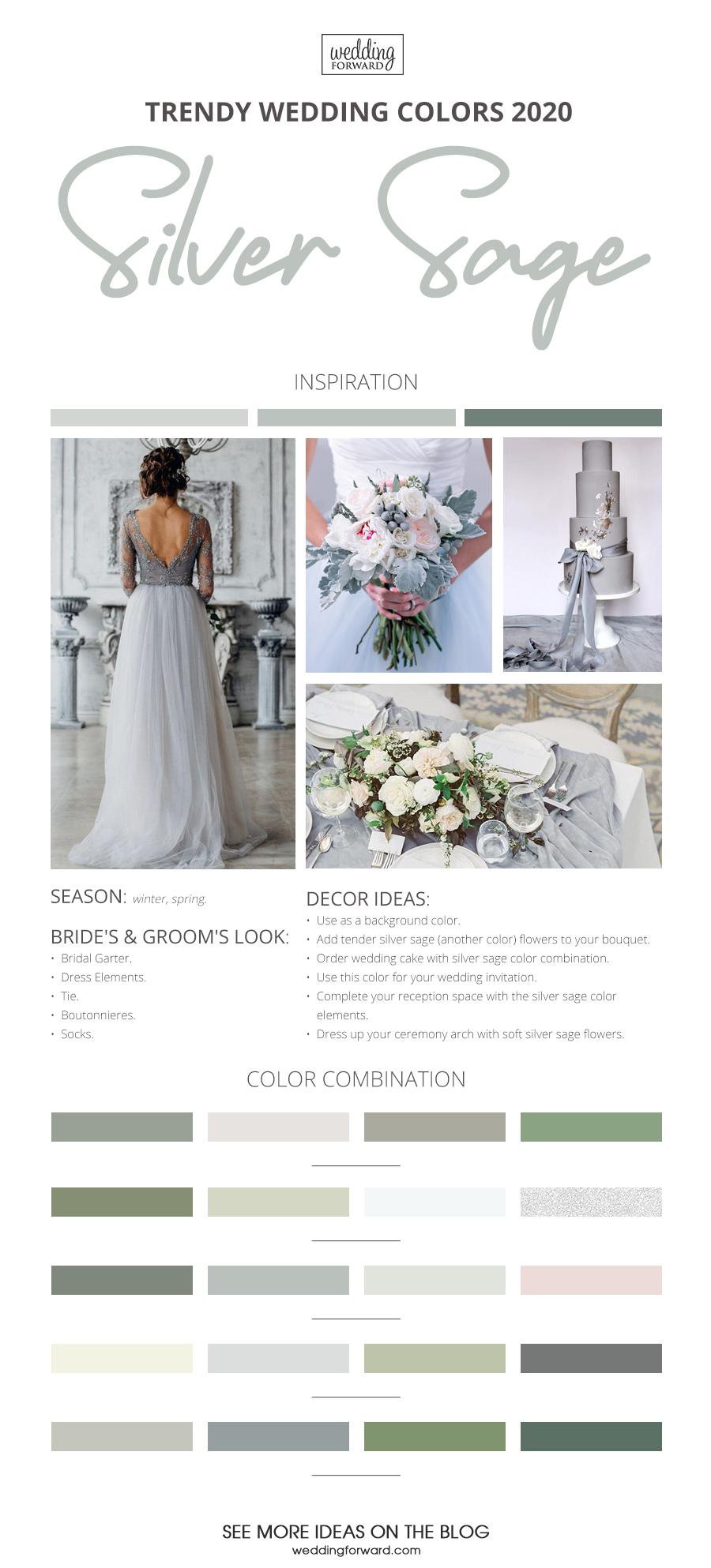 Fancy a frozen wedding theme, wonderland or holiday wedding? Sage silver is a choice wedding party color. It is quite laid back but attractive and very versatile for the minimalist, yet a fashionable bride. Best paid with gold, ivory, white and cream, it's not your typical everyday color. It blends so easily into the natural venue as it does a great complimentary job. Using this color right, and you'd spend less cash on decor.
Source: liggyscakes via Instagram, belonome via Instagram, laurenfair via Instagram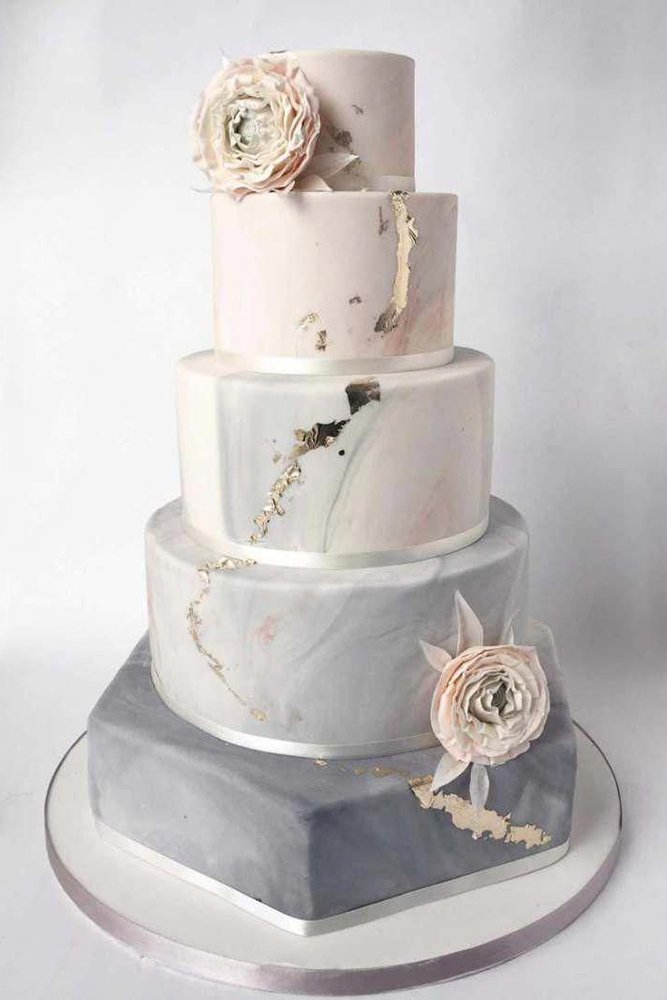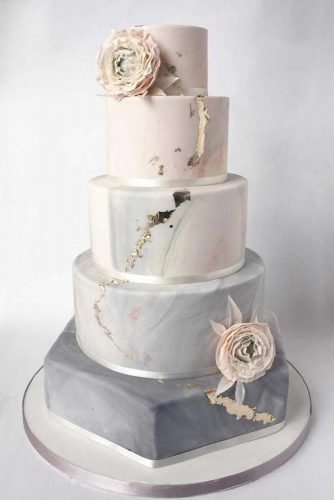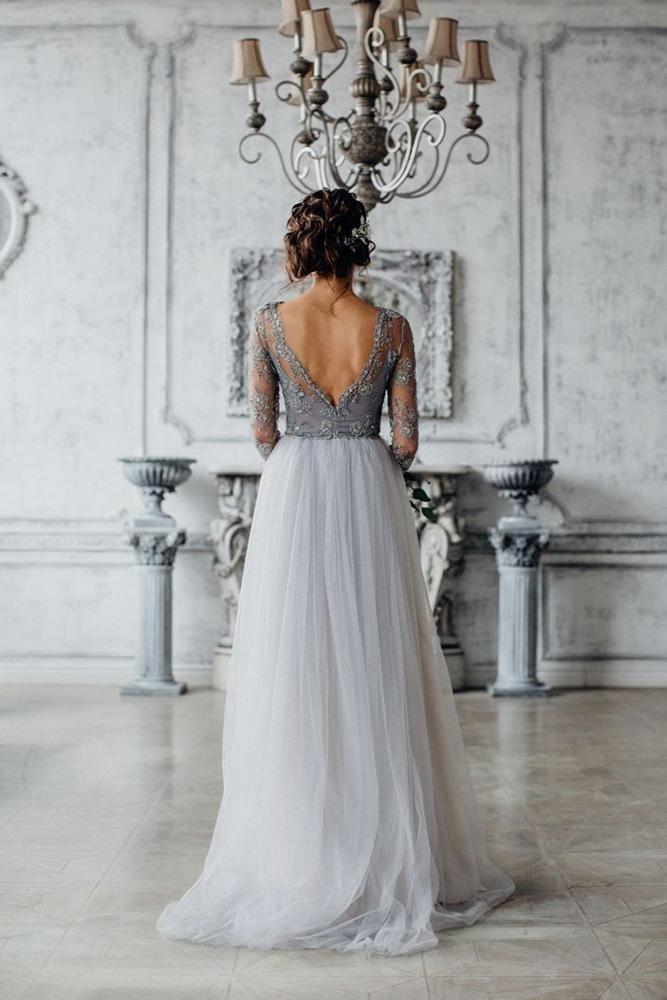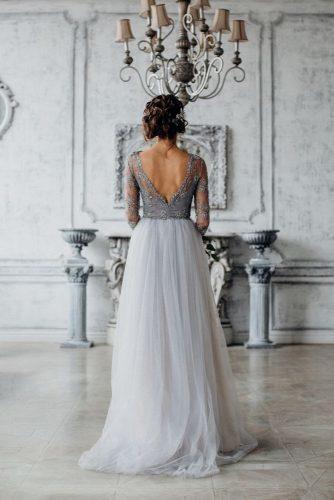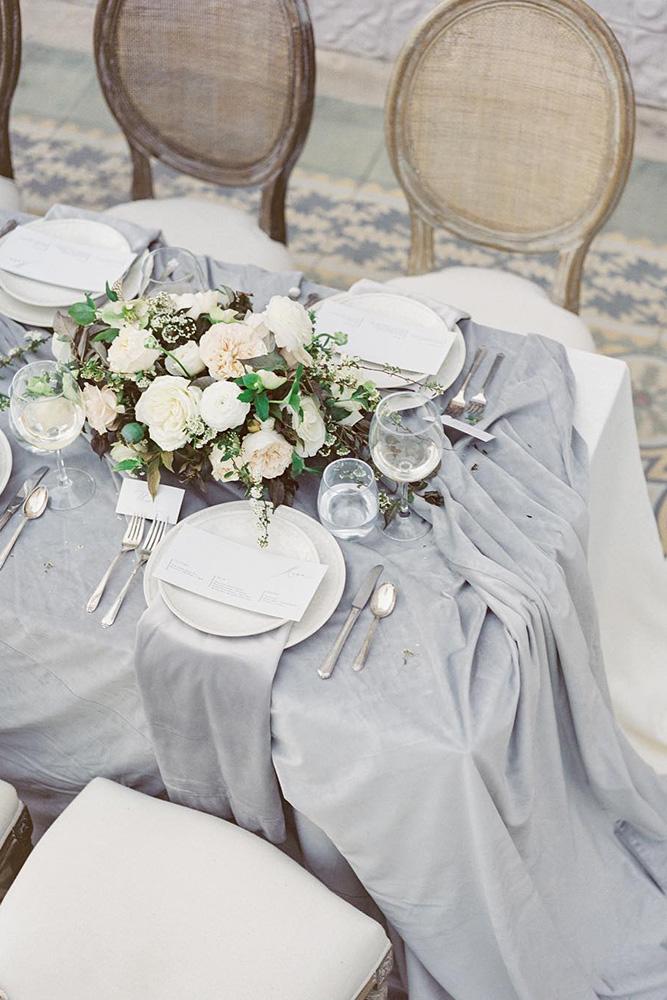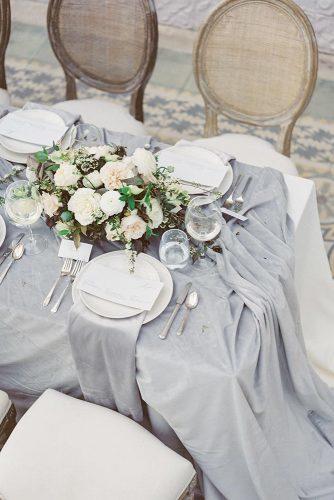 Source: katiegrantphoto via Instagram, Victoria Gold Photography, luminairefoto via Instagram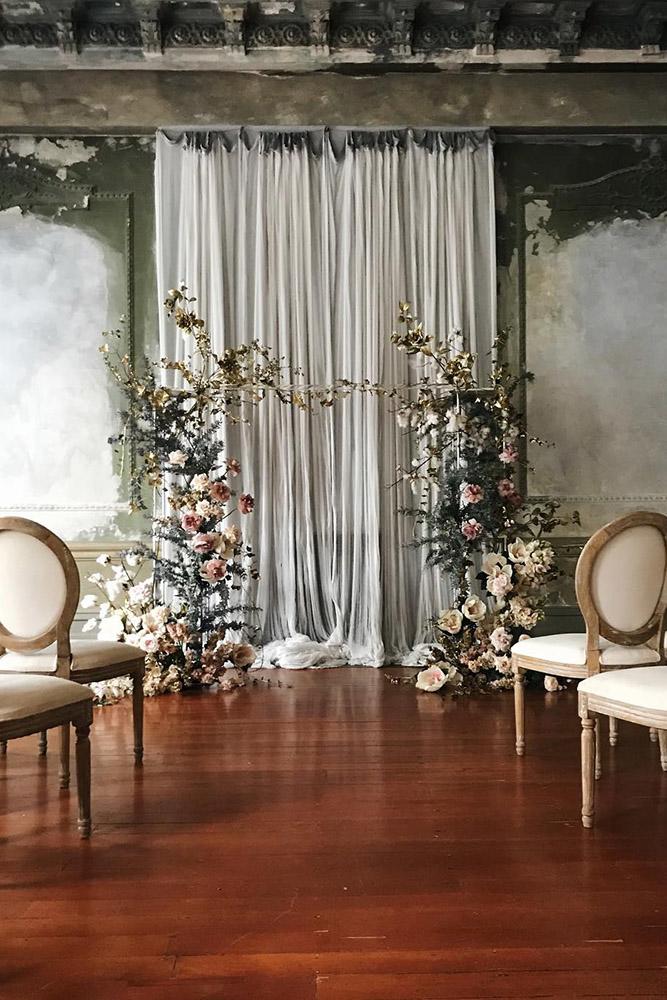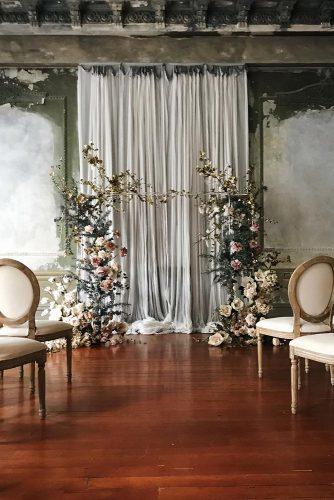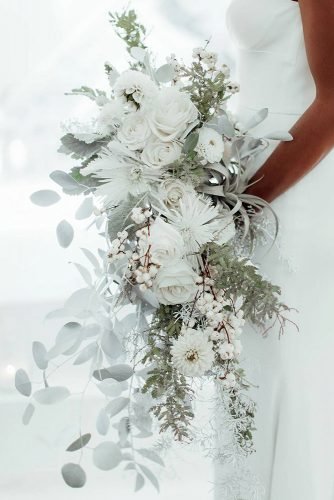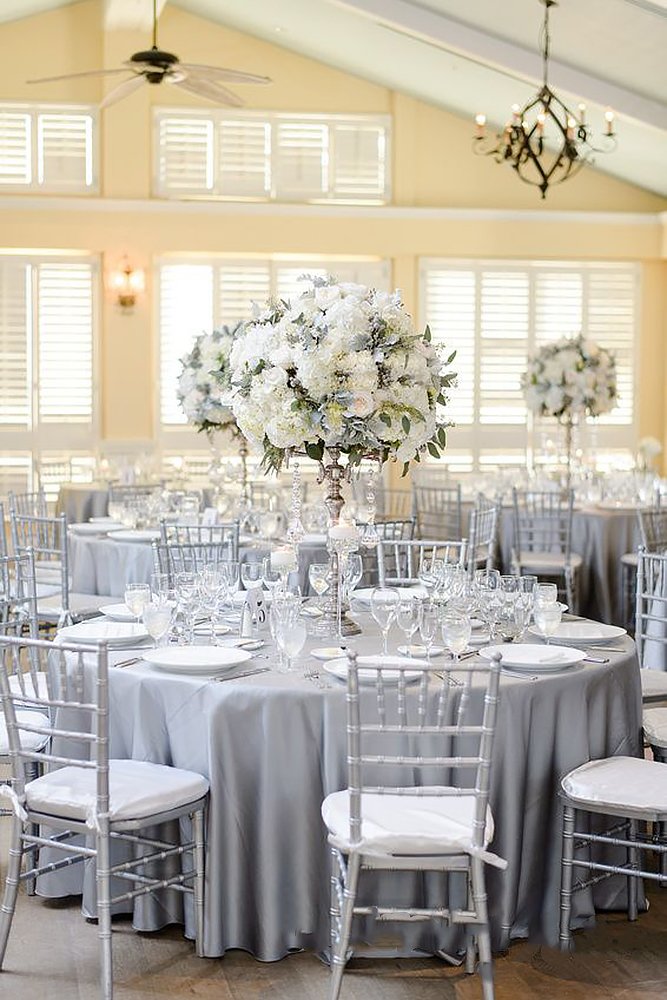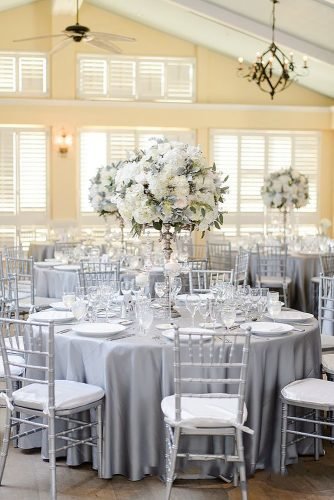 A cake in silver sage coating leaves you breathless, coupled with ivory roses and finished in gold details. And for dresses, eccentric and bold brides don't have any qualms about rocking a silver sage dress. If you can't go all the way, a silver sage hairpiece works just right. Complete with a collection of silver sage and white roses bridal bouquet.
For reception arch, match silver sage drapes to blush roses to create a stunning backdrop. Cover the tables in sage tablecloths with tall white centerpieces. Finish with silver chairs to match the surreal beauty of sage.
Tip: Sage silver is an authoritative color which does not work with dark colors. The best way to use this color is in the big stuff. Furniture, altar décor, cake, dresses, etc.
Destination, elegance, total fun, or intimacy, there's just the right wedding color for it. The sublime sage silver, intimidating mustard, cute dusty rose, rich green, and the whimsical lavender have all represented this year. They're the go-to wedding color ideas in season and out of season, and they don't intend fading off anytime soon. Choose any of these trending wedding party colors and have a refreshing wedding.