Figuring out your wedding registry ideas is definitely one of the high points of your wedding plans. This is because 2020 is replete with the latest innovations anyone can choose from.
So why don't you make your needs your top wedding registry items?
Anything can go into your wedding registry. To help you make a choice, we divided all the ideas you need to register for into groups :
high tech products,
unique wedding registry ideas,
wedding registry ideas for kitchen,
dining room,
bedroom,
hall,
bar,
bathroom items,
outdoor entertaining,
and gift ideas for the honeymoon.
Every group of wedding registry ideas is ranked from cheapest to luxury present.
Follow this structured guide that contains all the wedding registry must-haves!
Top Wedding Registry Items 2020 – High Tech Products
If you are trying to figure out the best high tech wedding registry ideas, look through this section of our article. There is a lot of choice tech equipment that will be a delight for everyone. It is even more appealing to know that they are quite affordable, depending on the item you need. It is necessary to have one or more of the tech equipment we have compiled with below for your honeymoon. The go pro camera or high-class camera, for example, will enable you to take great pictures during your stay. Set up a registry at online tech stores for these items.
Electric Wine Opener
Source: shelizalsbazaar via Instagram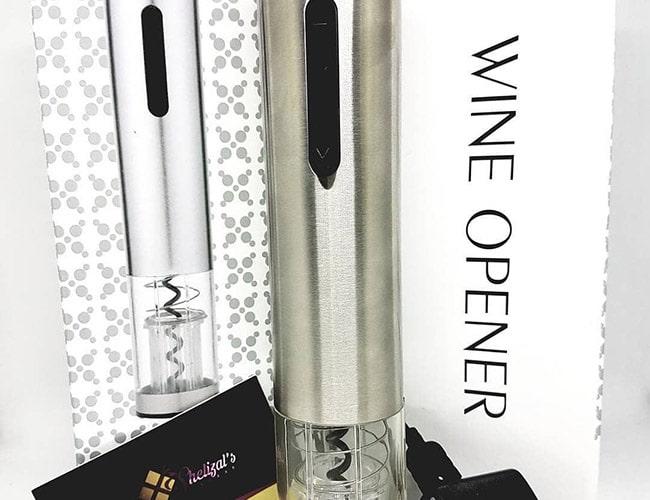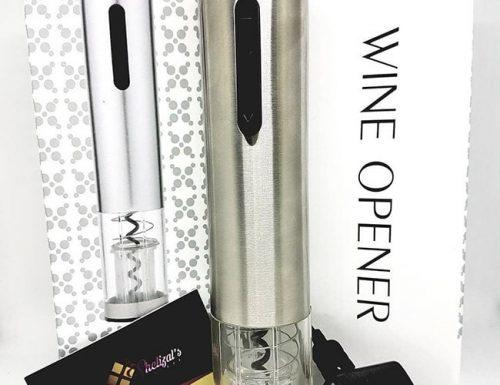 This eases the stress of opening wines with the traditional wine openers. This is faster, safe and more stylish. They come very cheap too and are so easy to use. This is a wedding registry essential and must have for guys. They retail for an average of $5.99 on Amazon.
Go-Pro Camera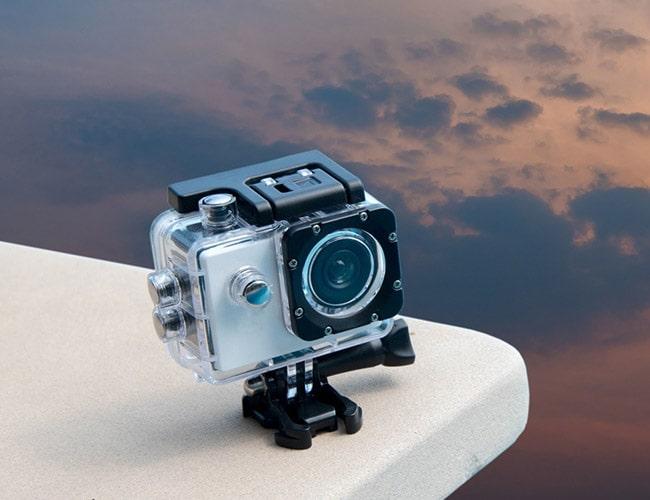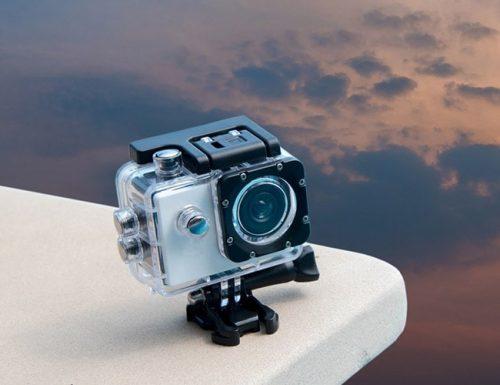 A memorable honeymoon trip to the mountains will need a go pro camera. It is portable, light, handy and fashionable. Go pro cameras help you take breathtaking action pictures. They boast improved performance and image stabilization, giving you your money's worth. For $6.56, you will get a pocket-sized go pro camera on Amazon.
Bluetooth Speaker
Source: hans_im_viertel via Instagram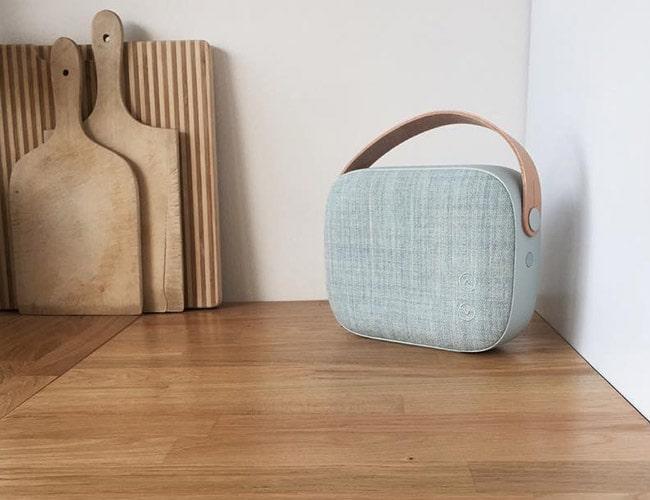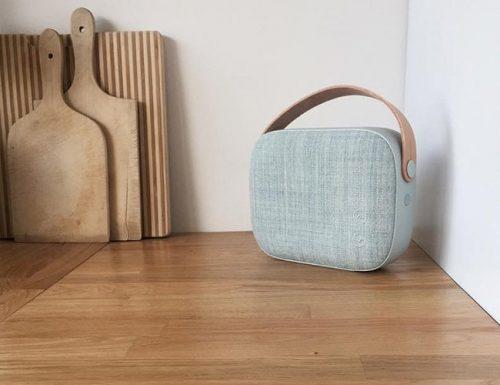 This wireless device is a must-have for tech-savvy guys. It is smart and will connect to a variety of devices, be it television, DVDs, or other electronic appliances. Convenient due to their hands-free or wireless nature and fast connection. A CANS Bluetooth device on Walmart sells for $15.79.
Steamer
Source: katiesbliss via Instagram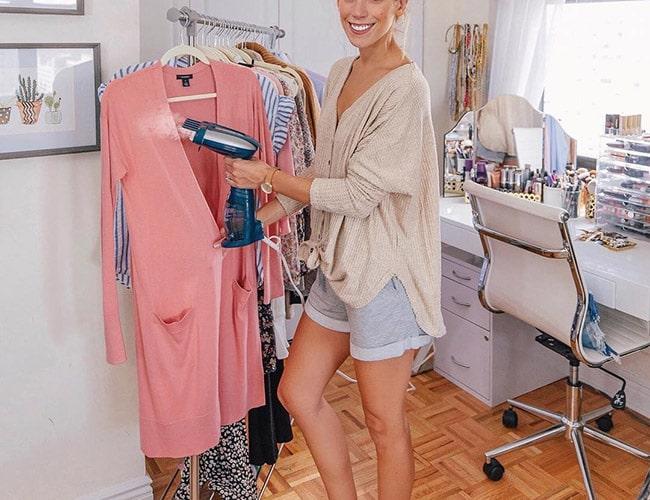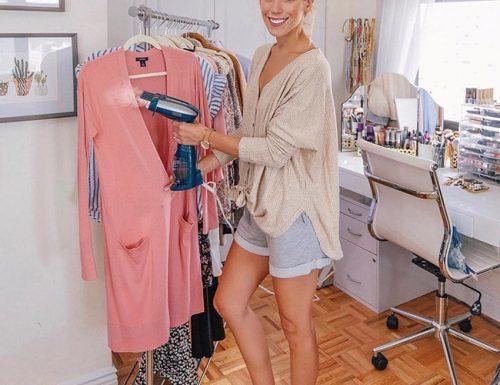 Make this an item on your bridal registry list and you would be thankful you did. This is one of the wedding registry's must-haves for your household. It steams clothes by a stream of vapor. They are quite affordable and retail on Walmart for about $27.99.
Vacuum Cleaner
Source: puppyoo.vacuum via Instagram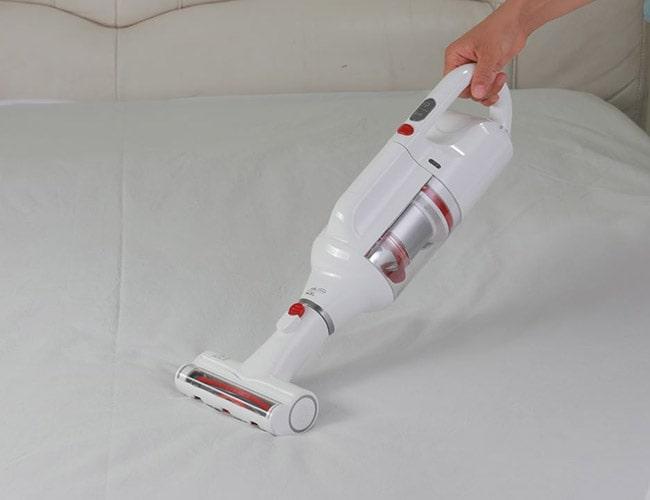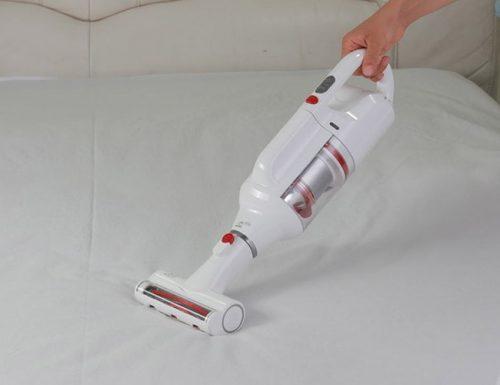 Vacuum cleaners suck up all dirt and dust from floors, carpets, blinds and even upholstery at home. This is a must have to ease labor and keep the air clean. A dirt devil portable high-speed vacuum cleaner sells at an average of $47 on Amazon.
Printer
Source: kiipixoffical via Instagram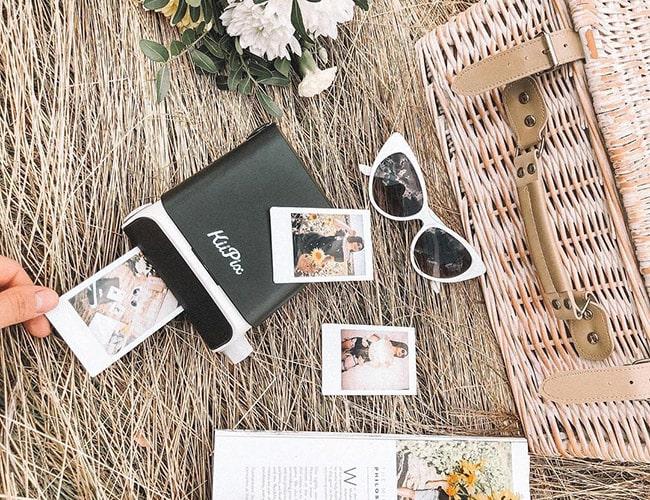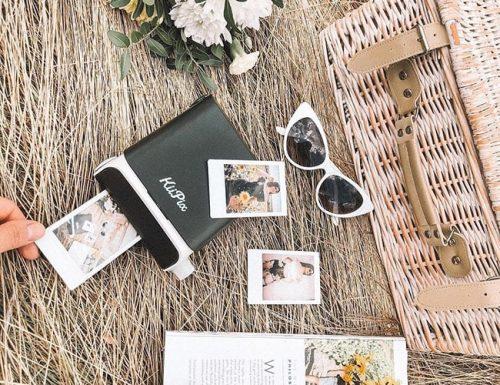 For your document, pictures and other necessary electronic copies, having your own printer will save you a lot of stress. A printer allows you to do it yourself in the comfort of your home or hotel room. Private pictures are safe with your own printer. On average, $49.60 on Walmart.
High-Class Camera
Source: cameragearlust via Instagram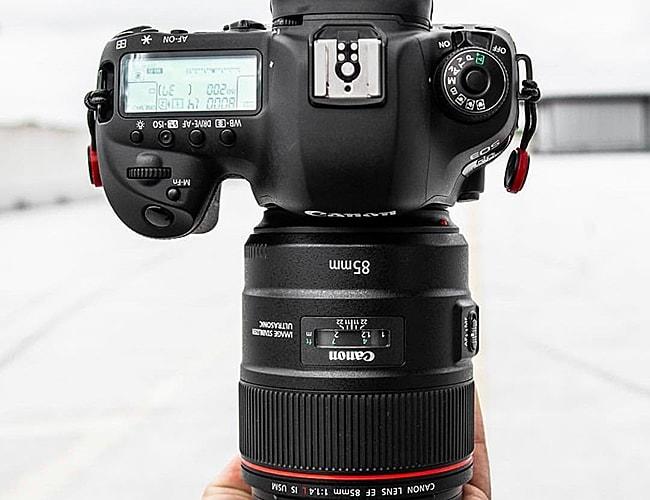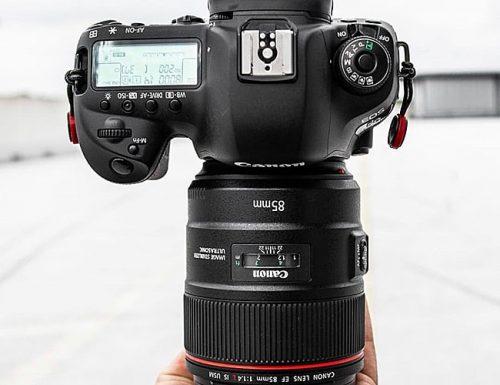 A honeymoon trip to a tropical island is incomplete without a high-class camera. For the love of photographs, we don't want to miss a thing. A high-class camera will have a camcorder, great lens, and a great capture lens. Make memories that will last for a lifetime. Average cost is $89.99.
Smart Speaker
Source: cavalieraudio via Instagram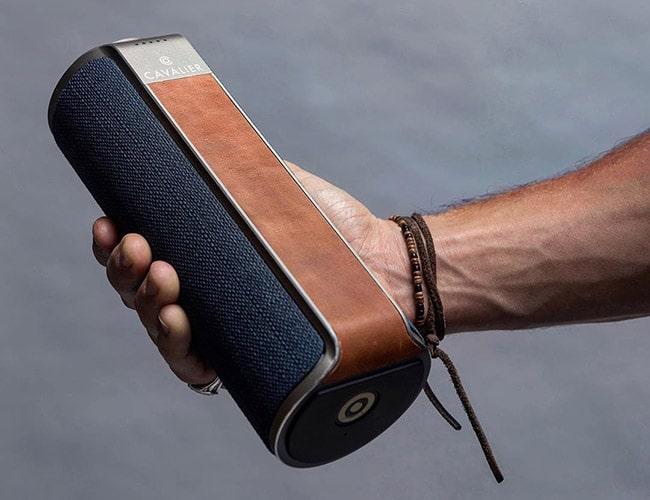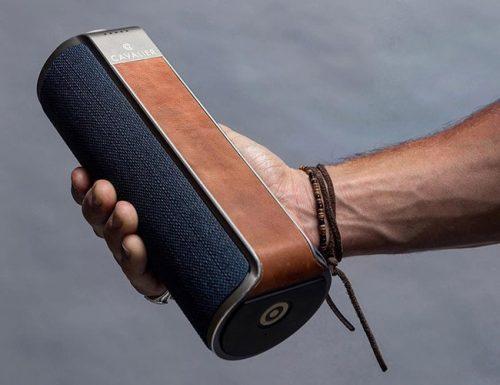 They are wireless, hands-free and kind of robotic. This item is a wedding registry essential for your home men will adore. Voice recognition technology, hot words, and interactive interface when connected to appliances. They are affordable and retail for an average of $95.
Karaoke
Source: onlayn_audio_aparatura via Instagram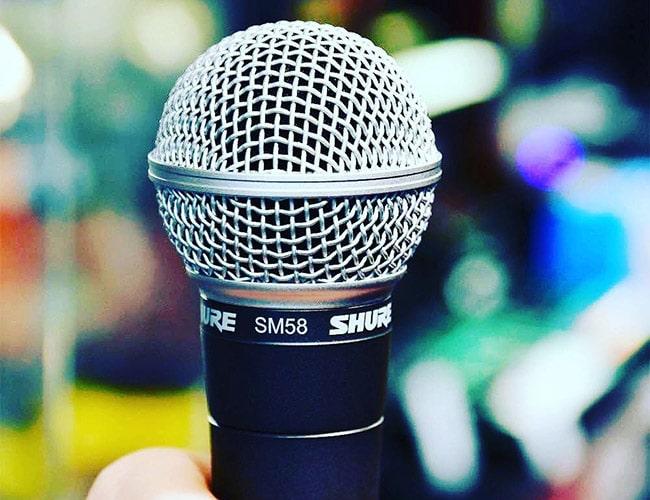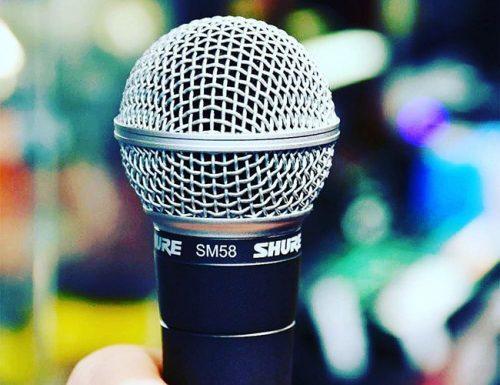 Enjoy karaoke entertainment from the comfort of your home by getting a karaoke machine for free. Here goes your chance to sing it out with your partner, invite friends over and feel the rush and excitement of karaoke. A fun item on your wedding registry from your guests. They retail on an average of $119.99.
Clean Robot
Source: verge via Instagram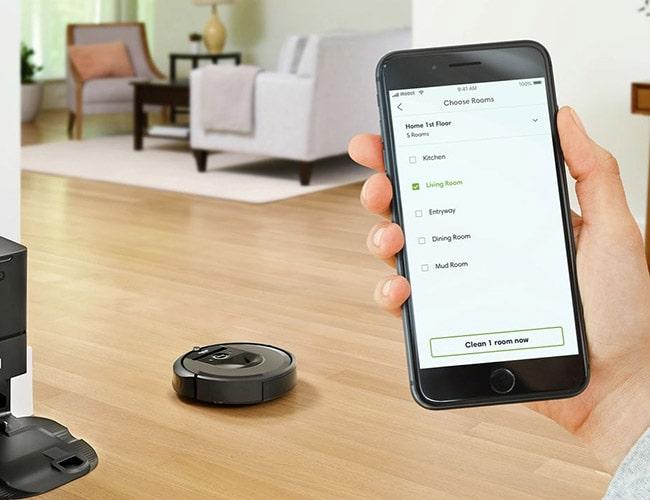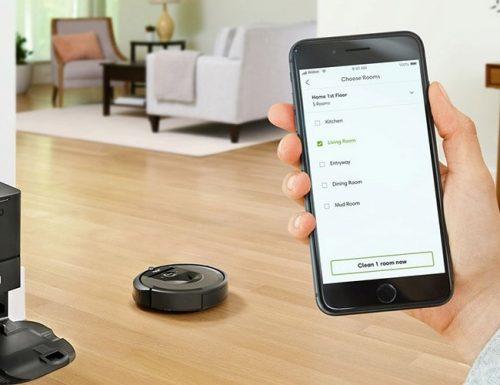 Clean Robot cleans your floor and vacuums the place while you relax. This is one of those easy tech products that both groom and bride will be happy to have. Convenience is one of the gains of modern society. Clean robots are a bit pricey and retail for an average of $229.
Laptop
Source: pcmagofficial via Instagram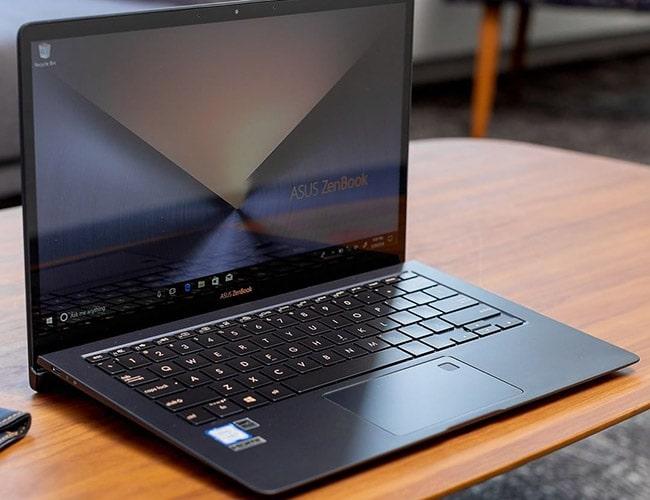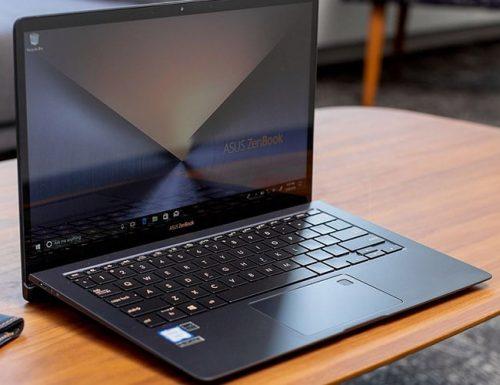 A laptop allows you to save pictures, watch movies, play games, hold virtual meetings and do some office work while on holiday. It portable and practical. An Acer aspire laptop we love retails at average $379.99 on Amazon.
TV
Source: lecreusetau via Instagram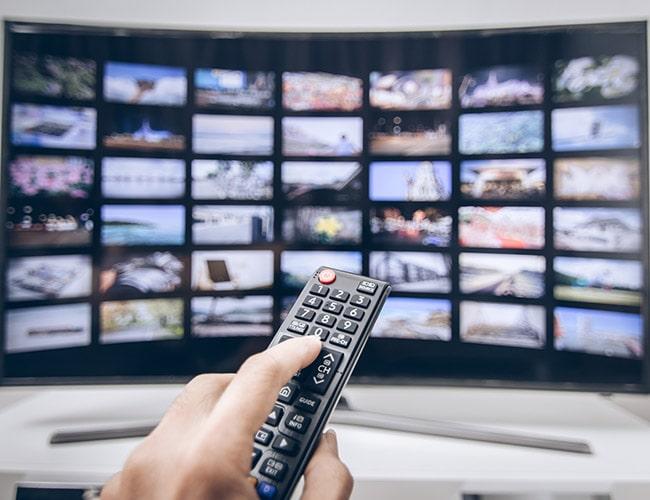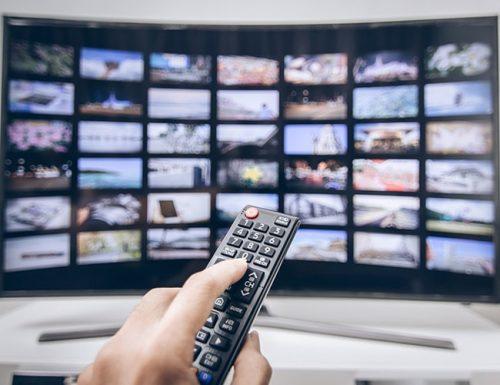 Every guy loves to watch TV, be it football, basketball, rugby, wrestling or the latest series or movies.TV set is a cool way to snuggle up with your Mrs. and watch your fave's. An HD flat screen television retails on average of $1750 on Walmart.

Unique Wedding Registry Ideas
Alternative wedding gift registry ideas are easy wedding registry ideas option when you have everything. Your focus is on things that may be termed unnecessary luxury to the less privileged. Your wedding registry list will be filled with gifts that are necessary to make life more comfortable for you. But won't you want some more enjoyment? Use your chance to embark on memorable adventures around the world. You will also think about the future, charity and your unborn kids. The alternative list we have here comprises or all of the alternative registry items that may cross your mind as you plan. Pick your best items.
Rare Alcoholic Beverage
Source: bittersandbottles via Instagram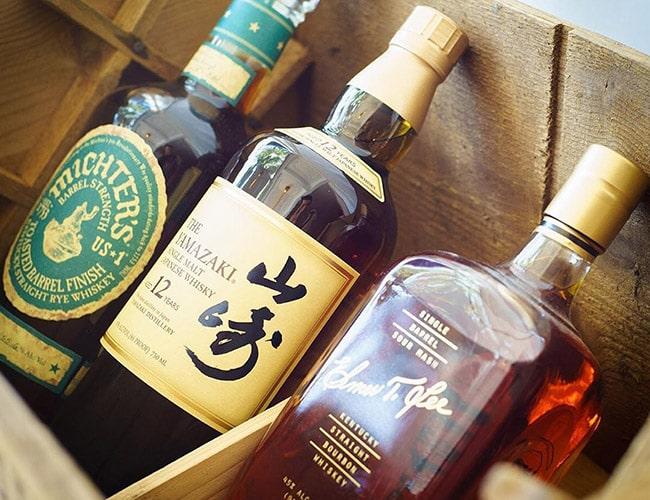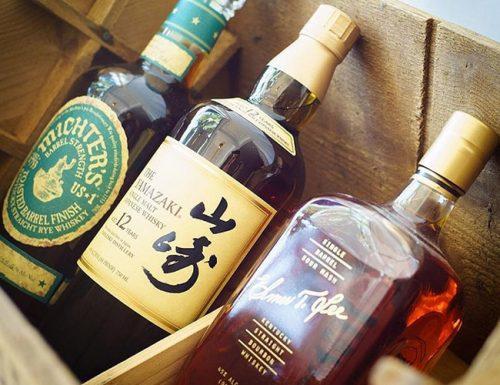 Do you love different flavors of rum, gin, whiskey or vodka? Put them down on your wedding registry list, indicating what flavor, type, and product you love the most. A shot or two after a stressful day will leave you invigorated. Dark Jamaican rum which comes in many variants retails for $6.96.
Plants And Design Planters
Source: gail_cc via Instagram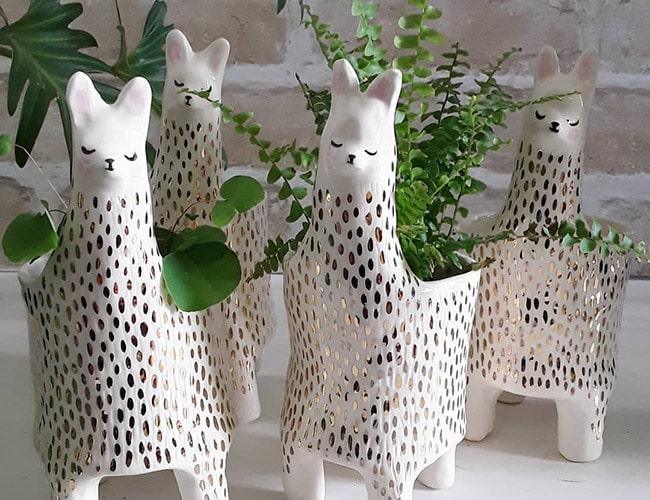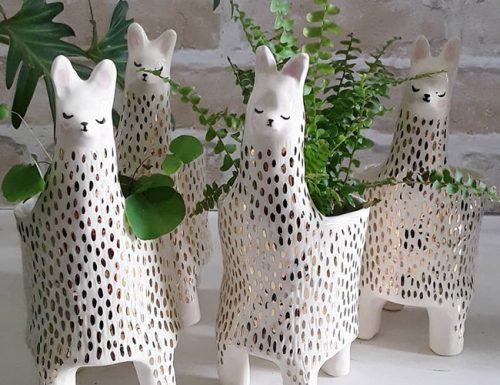 You are a design-addict? Your guests might want to give you natural or artificial plants, together with design planters. Couples with a love for the outdoors will love this, same as natural gardeners. They come in bamboos, glass, ceramics, pottery and even fabrics to give your lawn an appealing look. Design planter's retail between $4.99–13.99.
Vinyl Collection
Source: belkoretskaya via Instagram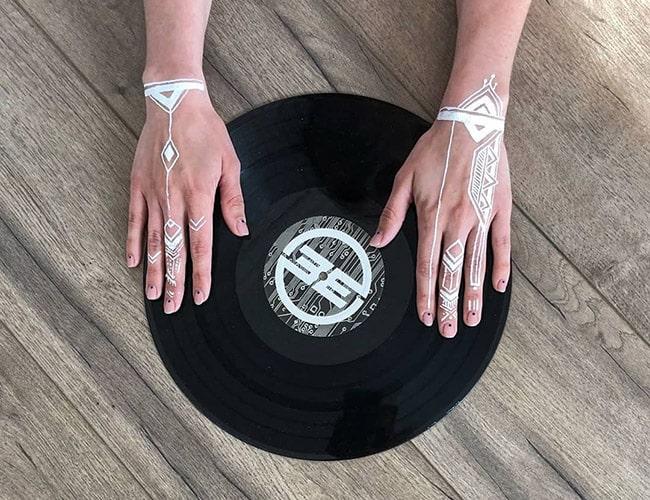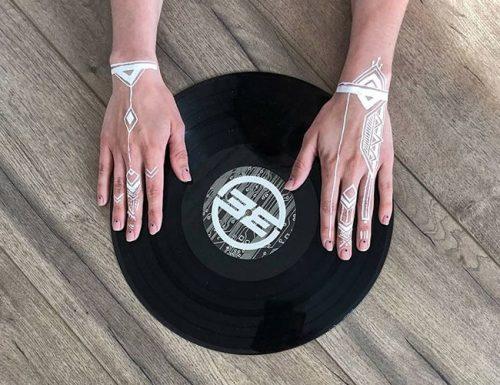 Couples who love audio and can't get enough of analog records will make this a top of their registry list. Vinyl collections are also aesthetic and give your music library a vintage feel. They are also sentimental, especially when you listen to old school music. They retail between $12 to $40.

Neon Light
Source: thelittletinhouse via Instagram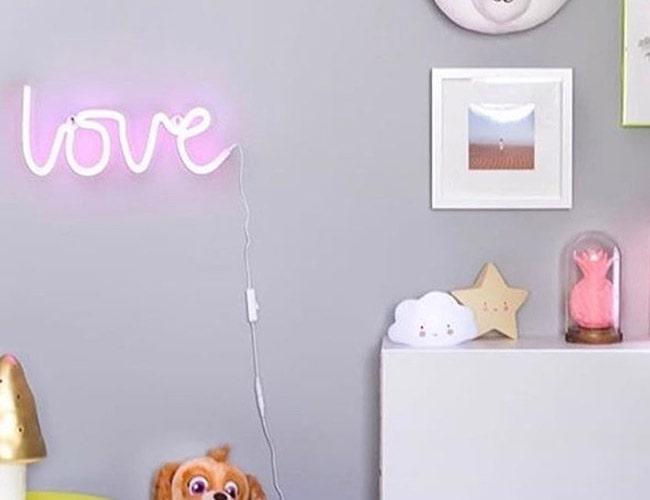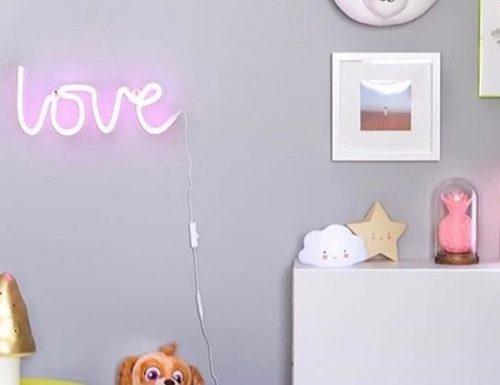 Neon lights are not too bright lights with a strong glow, that illuminate space giving it an intimate atmosphere. Neon lights are not only functional but have aesthetic appeal. They give a glow to items like cars, booths, rooms, and aquariums. They retail at $24.99.
Scratch Map
Source: cziplee via Instagram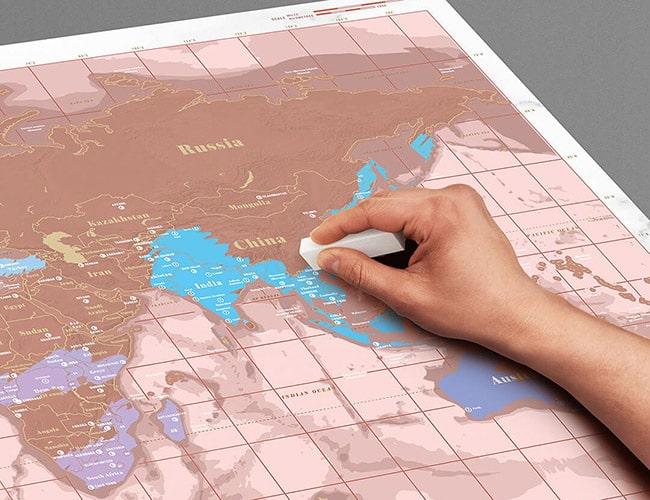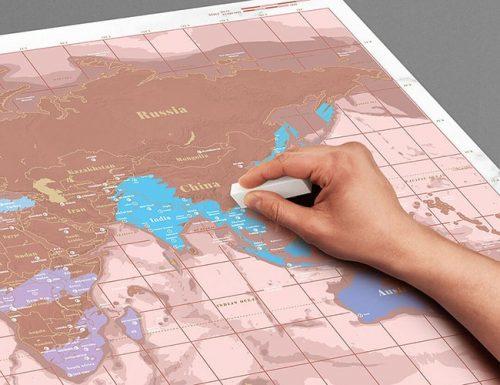 Scratch maps are wedding registry must-haves for adventurous couples who are in love with traveling. Scratch maps allow you to scratch off places where you have been to around the globe, a beautiful way to preserve memories. They're also reminders of where you've been. Luckies of London retails for $25.44.
Bathtub Caddy
Source: ohanaandchill via Instagram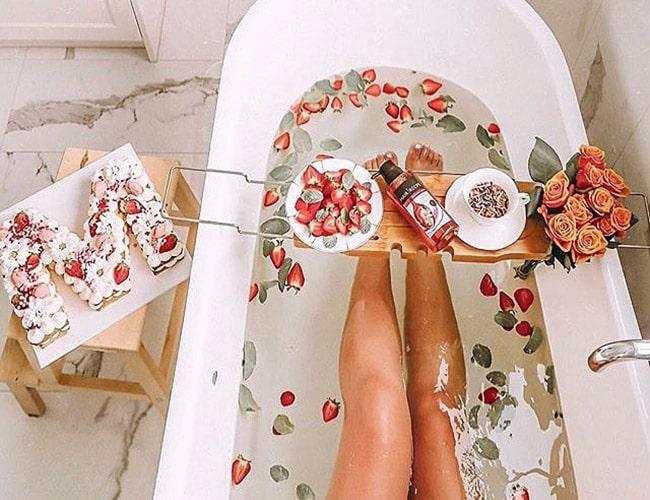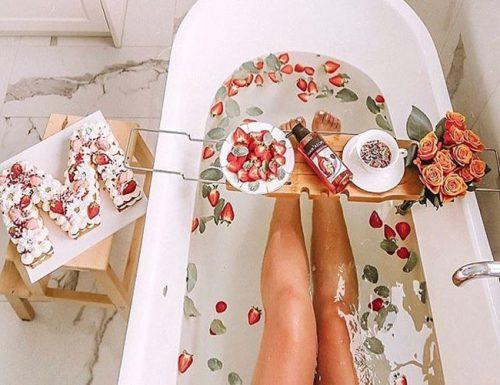 Bathtub caddy gives a measure of opulence to your bathroom. They help maximize your bath space by giving room for soaps, tablets, razor, wine glasses, and even a book. A bath caddy allows you to spend more time in the bath in comfort. The best are waterproof. They retail for $34.99.
Kayaking
Source: taylormichaelburk via Instagram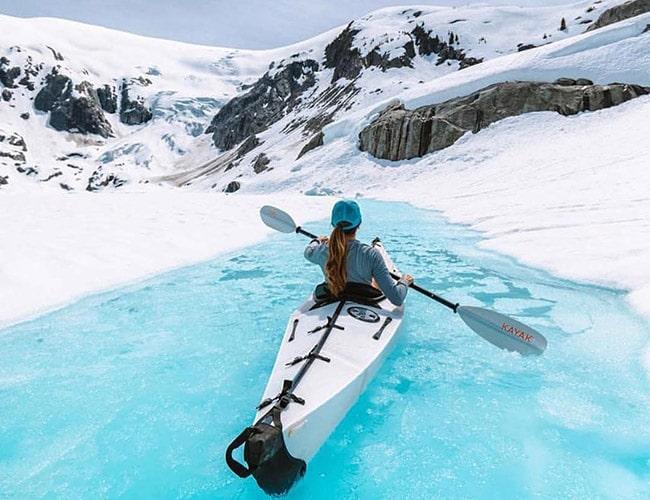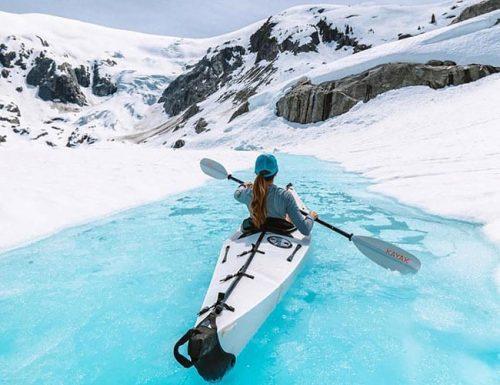 Kayaking holds so much fun, especially at night on a lonely island. You feel totally in charge of the elements. It's an adventure worth experiencing. Kayaking on islands such as St. Thomas attracts an average of $50 for three hours.
Horse-Riding Adventures
Source: celebiligizem via Instagram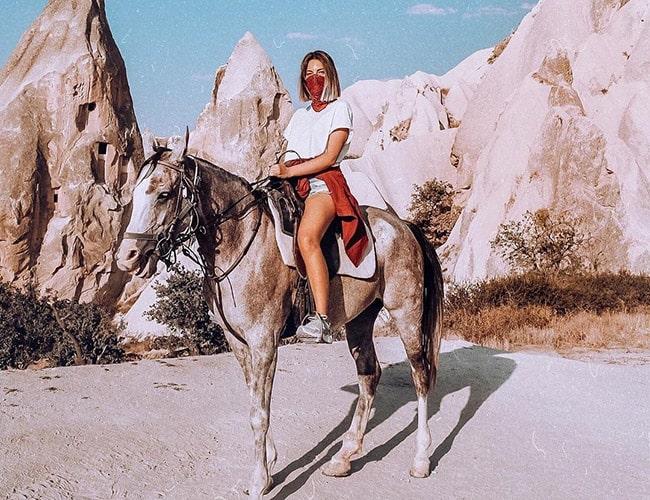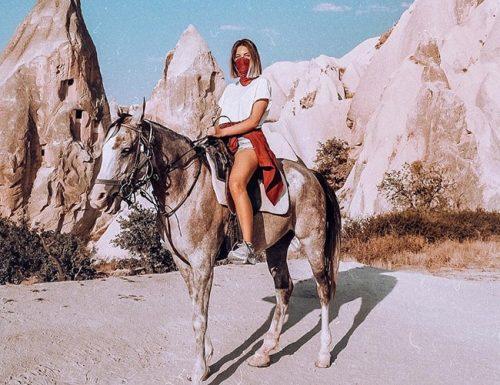 Horse riding is a fun adventure. It taps into your strength and resilience. The excitement is worth anticipating. Adventurous couples will go on a horseback riding adventure without thinking twice. Couples used to country life will love it too. Horse riding in Cancun, Mexico goes for an average of $77.
Box Of Cigars
Source: cigarsmokingmodel via Instagram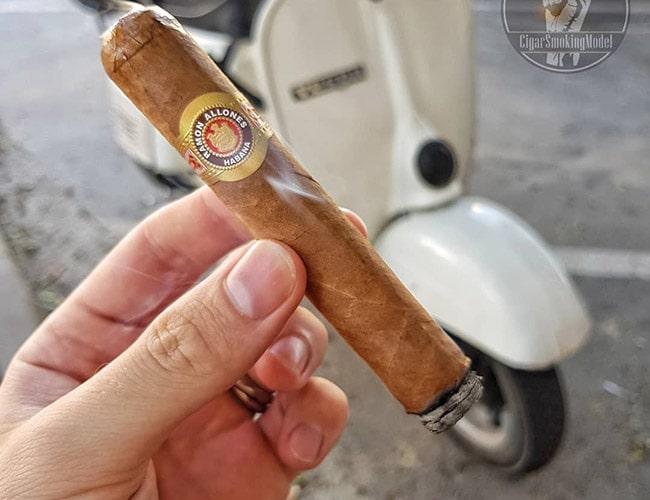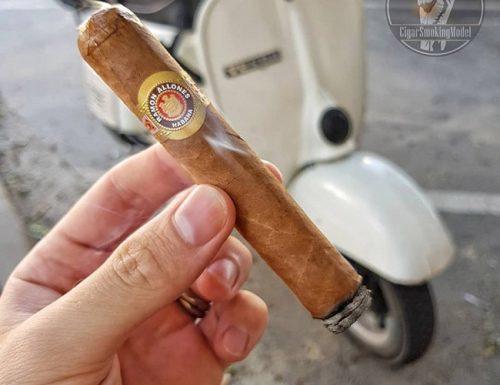 The rich taste and aromatic smell of cigars will leave you wanting more of its essence. Cigar boxes are also valuable because they are useful as humidors. Use only cedar lined boxes though. Mantello 100 sticks cigar is one of the best and retails presently at $79.99 on Amazon.
Tools
Source: lecreusetau via Instagram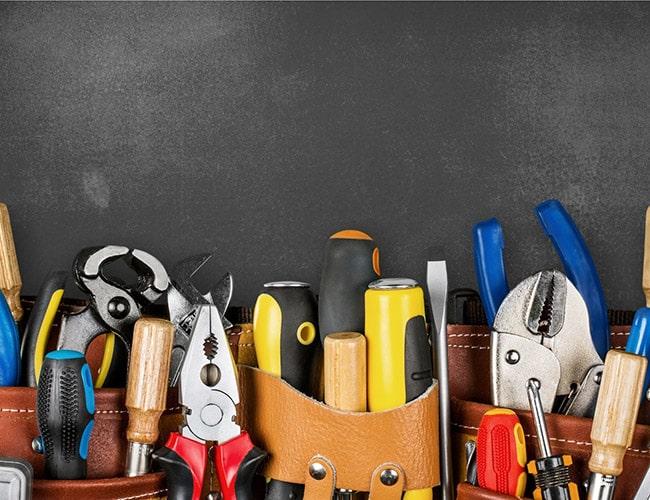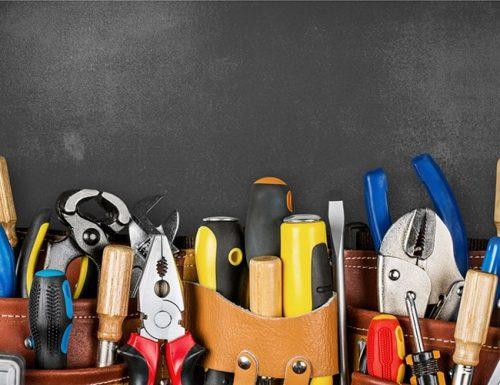 In place of conventional gifts, you can ask guests to gift you with tools you will need to get things done around the house. A standard toolbox will contain hammers, tapes for measurements pliers, utility knives, adjustable wrenches and many more items of importance. They retail for $203.4 on Amazon.
Charity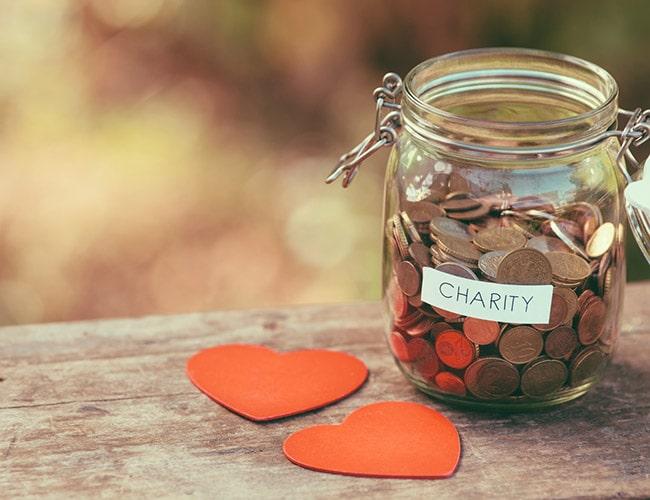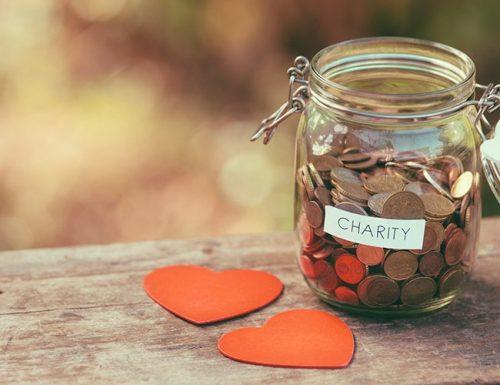 Thinking of others even while you are preparing to get married is the best treasure any man can lay claim to. When you put down charity on your wedding registry list, kindly indicate what charities you want your guests to give to. Charities dear to your heart are preferable.

Contribute To Your Future Child's College Fund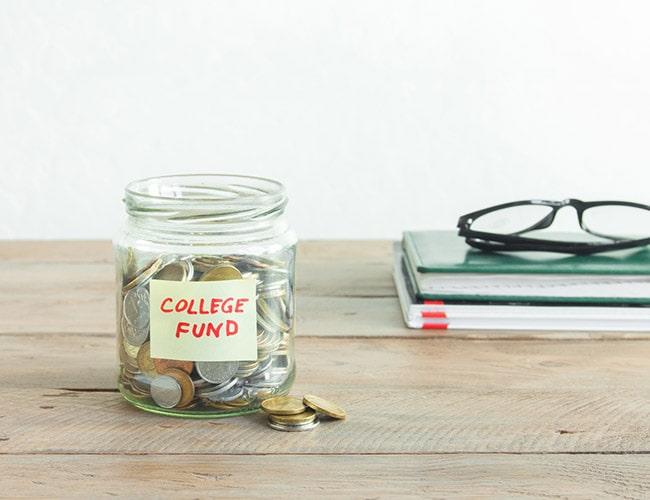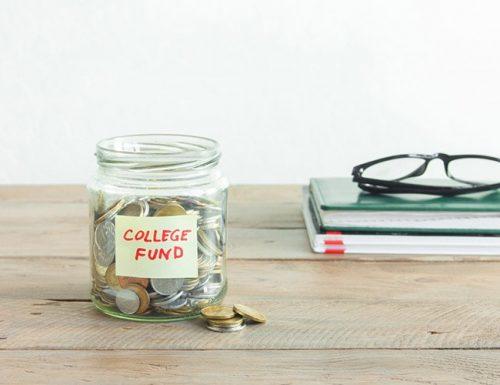 When you secure the future of your unborn child, you make sure that your kids don't suffer even in your absence. This is what every wise and forward thinking parent should do. Your children will thank you for it. Create a fixed savings account for your guests to pay into.

Wedding Registry Ideas For Kitchen
Kitchen items are wedding registry essentials that you cannot do without. These must be included when planning your wedding registry list first of all. It is a pleasure to have your dream kitchen, but make sure your free wedding registry gifts are high-quality ones.
Create your wedding registry at the best places to register for wedding, both online and offline. This gives guests tons of choices from which they'd get you what you love, within reasonable costs. It's also necessary to make sure that the shops' return policies are flexible, in the case of returning any gift.
French Press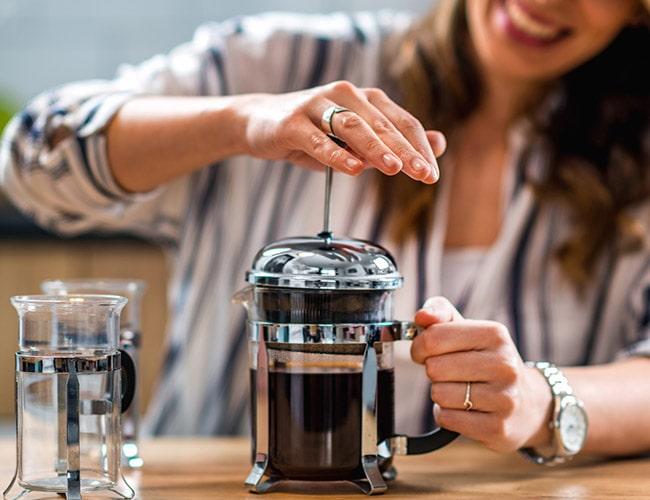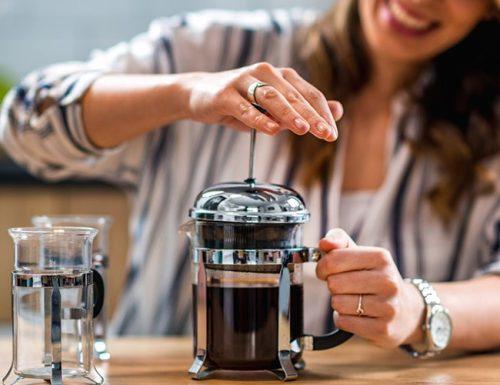 Thinking of great wedding registry ideas for guys who love coffee? The Bodum Brazil French press is the ultimate to start the day. It goes for about $16.49 on Amazon and brings the pleasure of making the purest of coffee, quick and fast. Definitely a must-have in the morning!
Set Of Knives
Source: lecreusetau via Instagram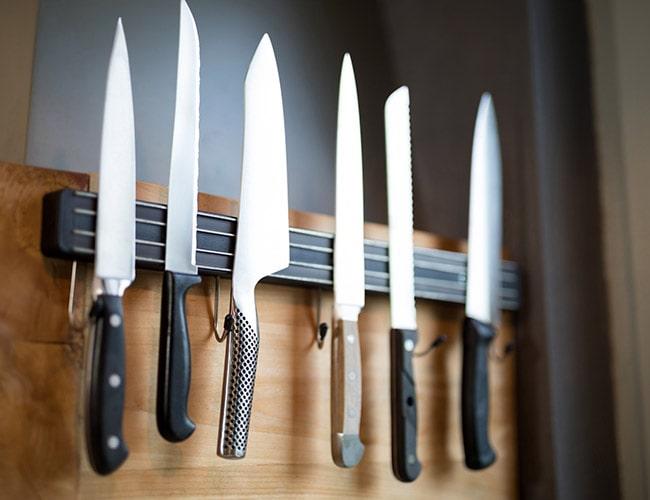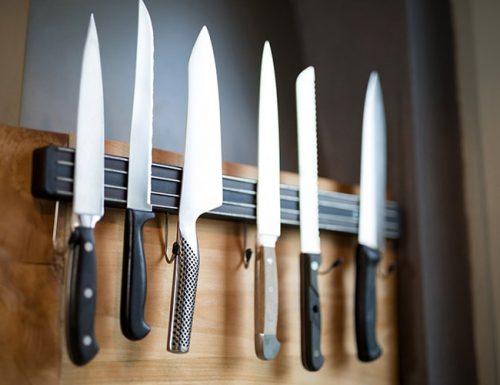 Looking to buy cool things on Amazon for under $50? Take a look at the Rada Cutlery knife set – a great present for the price of $27. This knife set is a useful, yet inexpensive gift, especially for the bridal registry list of a woman who loves to cook. Trust a beautiful set of knives to come in handy.
Cookbook
Source: phil_distress via Instagram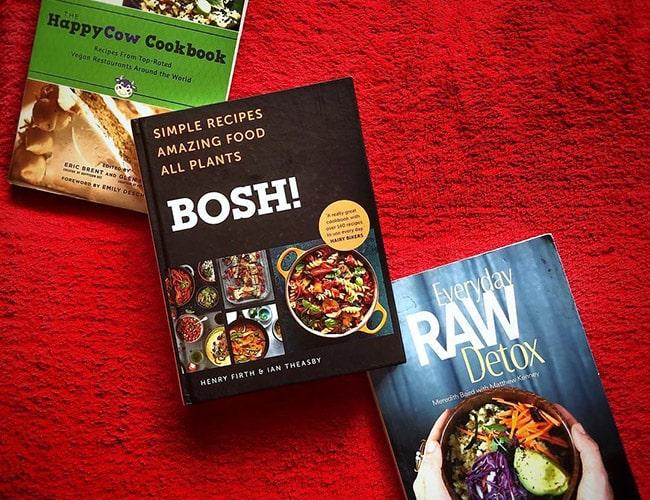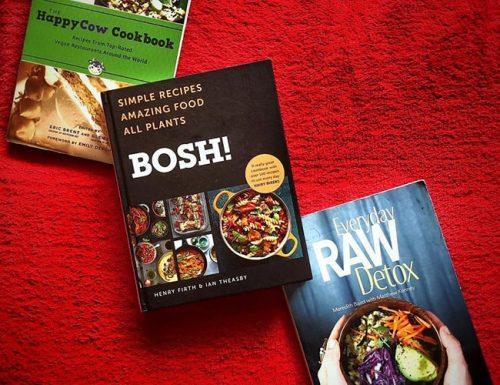 A cookbook is something that is perfect for any occasion – even if it is on a list of wedding registry ideas for the groom. To eat food, you should cook it first. My most favorite cookbook is "two in the kitchen" which goes for $35 on Williams-Sonoma.com. What can be more romantic than a couple that cooks together! They brought on their A-game into this book.
Microwave
Source: eshop_tzallshops via Instagram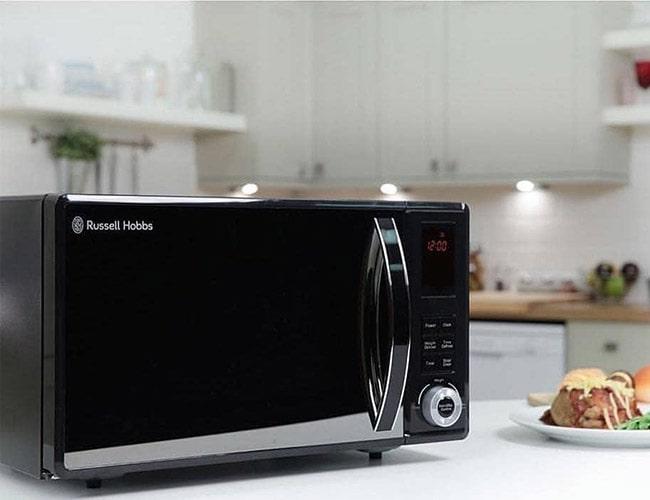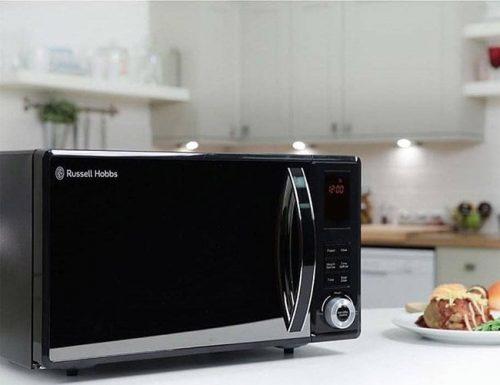 Faberware classic 700-watt microwave oven goes for $87.99 at Macy's (which is, by the way, one of the best wedding registry stores). A microwave is a lifesaver, as it helps rustle up food in next to no time. With its accurate timer, you can conveniently do other things while waiting for your food.
Toaster Or Panini Press
Source: delonghi_au via Instagram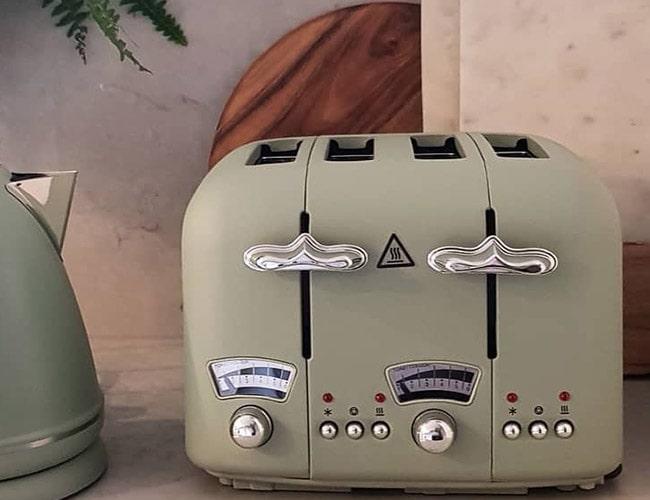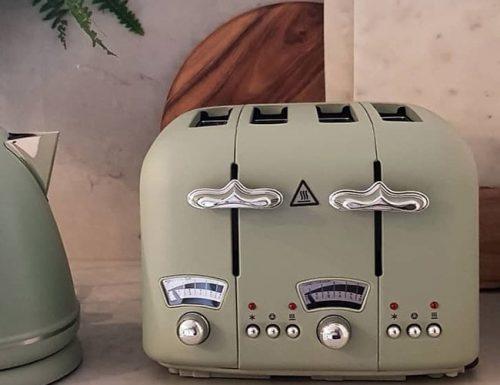 If you want to get in a bride's good book, give her a toaster or a panini press. We are sure that these will make her top items for the wedding registry. A kMix 2-slice toaster goes for $99 and is a life-saver of the mornings. Helps whip up breakfast in record time.
Coffee Bean Grinder
Source: philocoffee via Instagram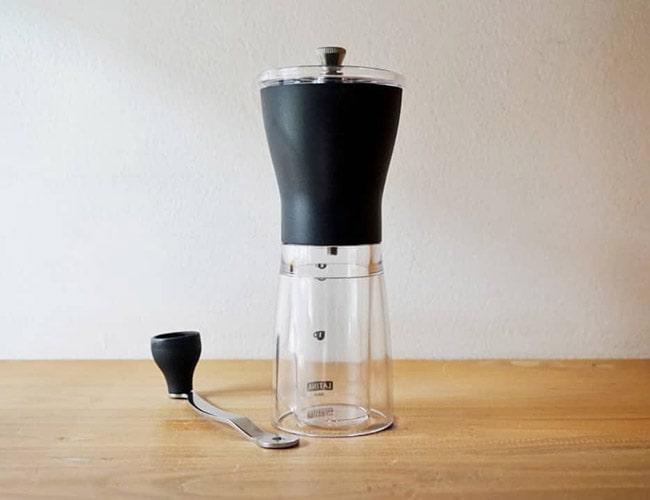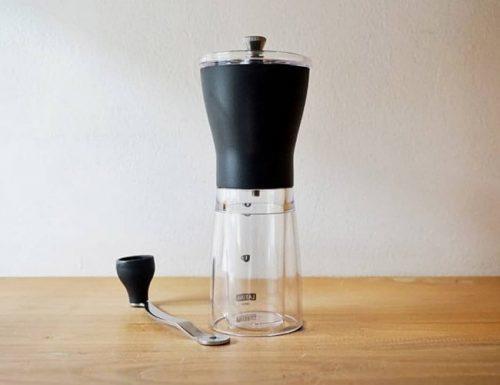 Quality Compresso's Infinity Black Conical Burr Grinder will cost you $100, but it is one of the best wedding registry items on Amazon. Its ability to crush coffee beans expertly is amazing. The best for couples who love a bit of DIY approach in the kitchen. Freshly grinded coffee beans bring out the aroma and great taste for coffee lovers.
A High-Quality Wok
Source: villamontesiro via Instagram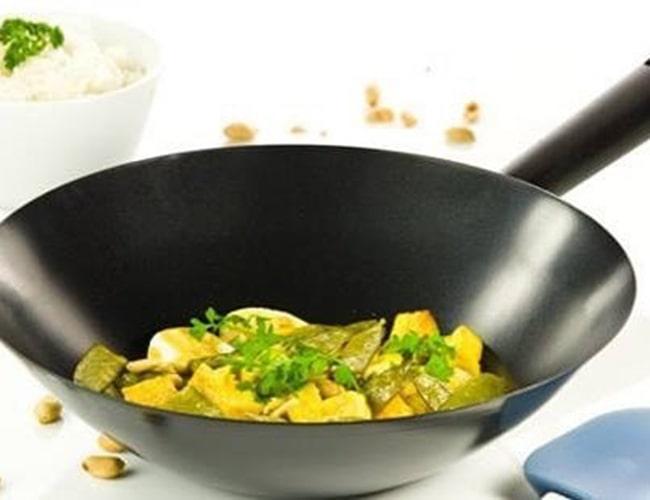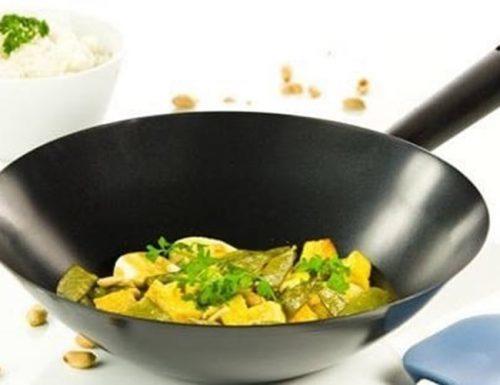 Every home needs one or more of these traditional Asian pans. They are practical, non-sticky and very durable. Woks are a delight for women who love to fry and roast stuff. It is ancient kitchen art you can't ignore. They retail for $101 on Amazon.
Espresso Machine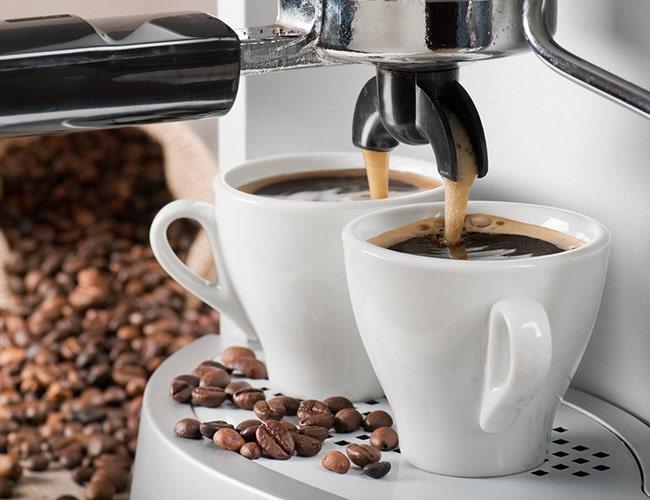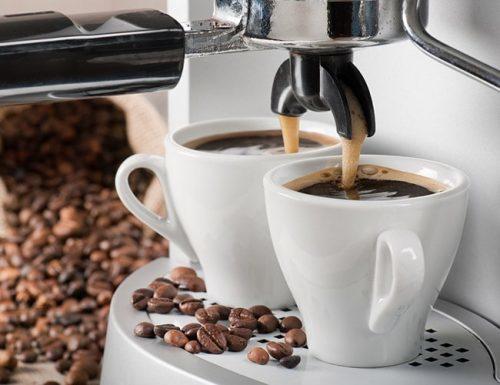 An espresso machine will cost about $162 and is vital amongst things to add to the registry for coffee lovers. It's great to manage the mornings as it has timers that alert you once the coffee is set. With an espresso machine, you can multitask, and still get your dosage of morning goodness.
Food Processor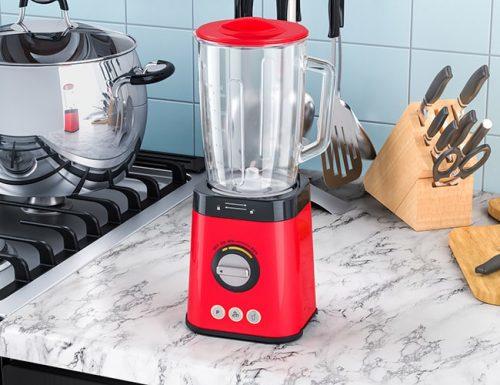 This is an all in one item of wedding registry ideas when you have everything. A tool for the easy life. It makes kitchen work so easy and fast, especially the veggies, you'd be shocked how you coped before them. A Cuisinart 14-cup food processor goes for $200 on Amazon.
Dishwasher
Source: dodgethepug via Instagram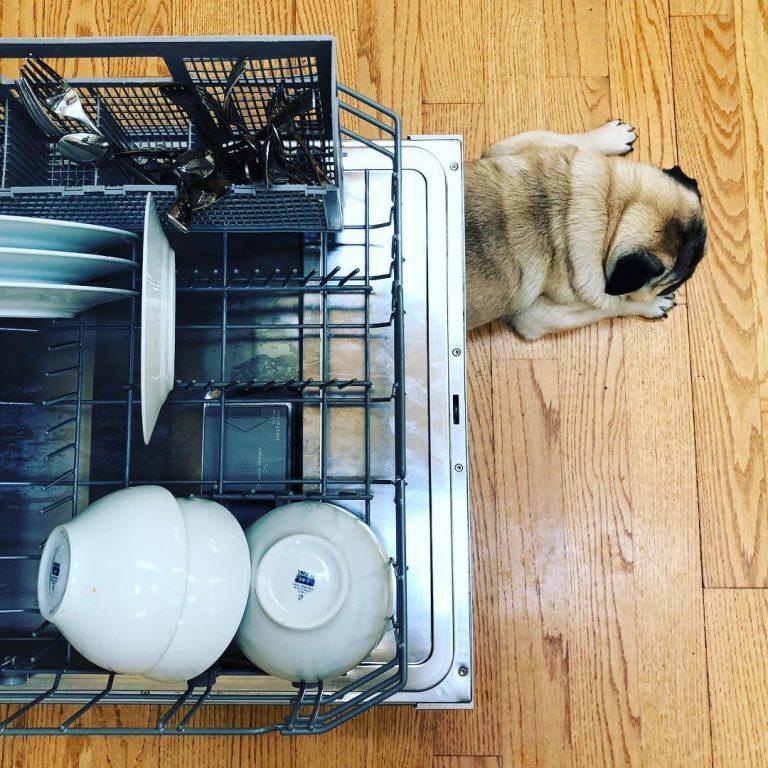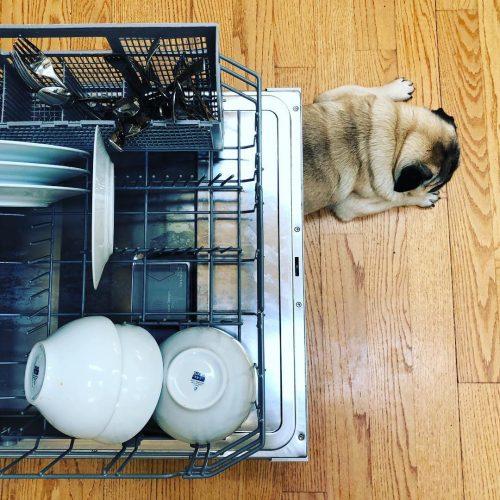 When you think wedding registry ideas 2018 millennials, think of a modern dishwasher. Trust me, everyone wants to make housework faster, especially when you have a job to go to. The dishwasher enhances dishwashing with minimal use of resources. It goes for an average of $300 on Amazon.
Mixer
Source: kazaambiente via Instagram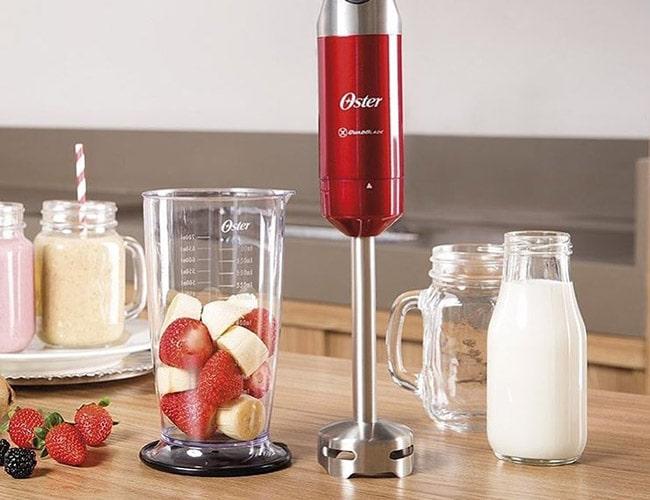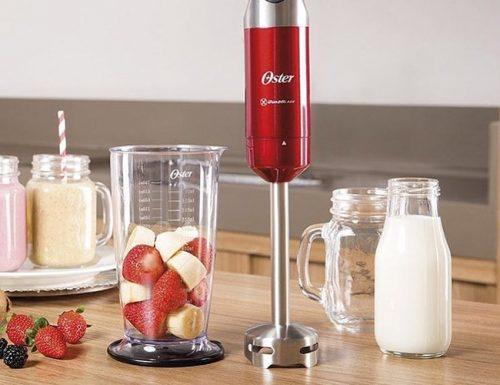 This is perfect for wedding registry ideas 2018 millennials. At williams-sonoma.com, a kitchen aid artisan stand mixer goes for $430. It is a great help while mixing materials for baking or frying. It also has measurement markings on the mixing bowl which provides more accurate measurements of necessary ingredients.
Multiepiece Cookware Set
Source: lecreusetau via Instagram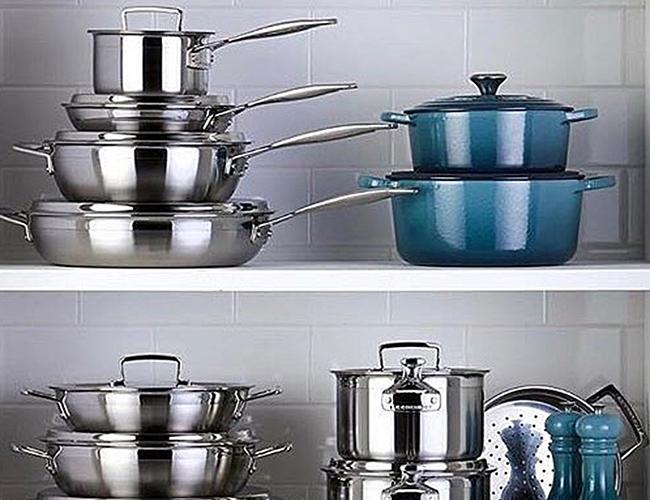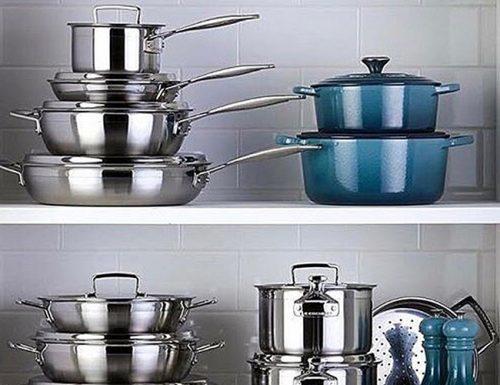 Getting a $700 multi-piece cookware set is one of the best wedding registry ideas for couples who already live together. Replacing the old with the new is a gust of fresh air. Its cooking versatility and non-stick cooking speed is a wonder in itself. Enjoy comfort cooking with a multi cookware set.
Wedding Registry Ideas For Dining Room
Your dining room is a place where you should eat in comfort. To create the best wedding registry for your dining room, there are some top items for wedding registry that must be included. You can even begin to get some of the registry gifts at your bridal shower. The earlier, the better.
Sign up at stores like Macy's, Bloomingdale, Amazon, and the likes, they got you covered. It is important to make sure you have home space for all your list. If you don't know what else you might need for your dining room, follow through with our wedding registry checklist below.
Cake And Knife Server
Source: abvnrml via Instagram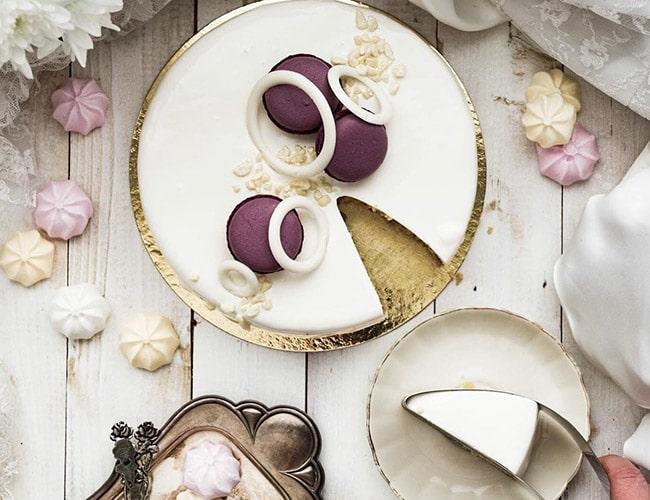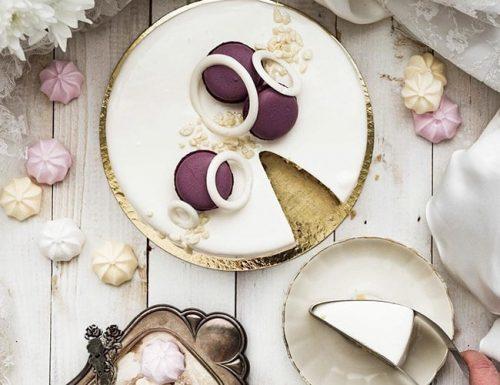 A vital accessory for your wedding cake, Luvax wedding cake and knife server set on Amazon goes for $6.10. This set also comes in handy during the holidays and adds some chic to your dining table. One of the vital things to add to your registry, and a piece of art that cannot be overlooked.
Butter Dish
Source: mudhavi via Instagram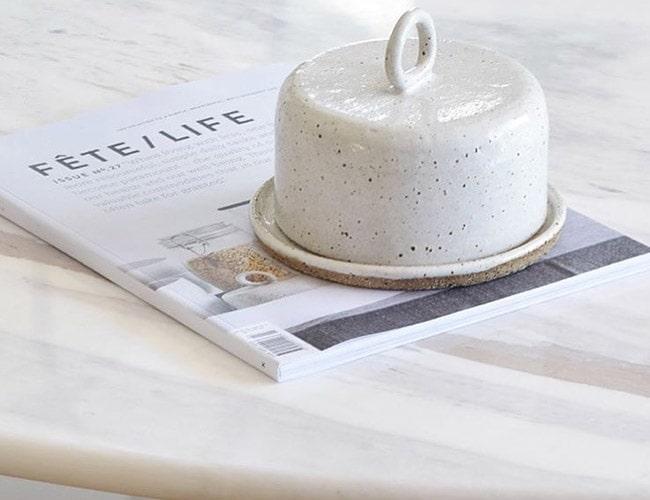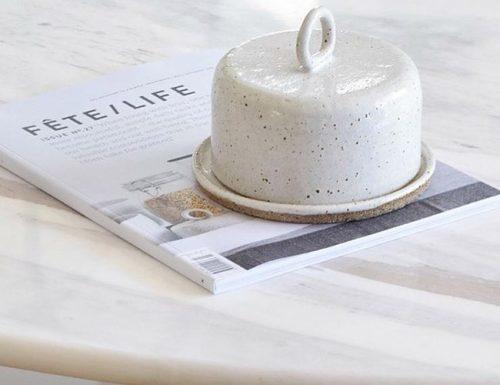 Many may think butter dishes are out of fashion, but I dare say they're not. What better way to hold butter at the dining table? They are also decorative as they come to China, crystal or silverware. Inexpensive ($7.95 on Amazon), yet classy.
Gravy Boat And Stand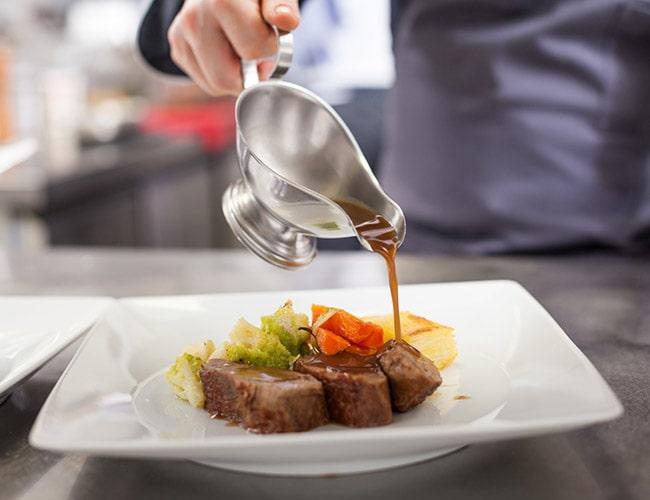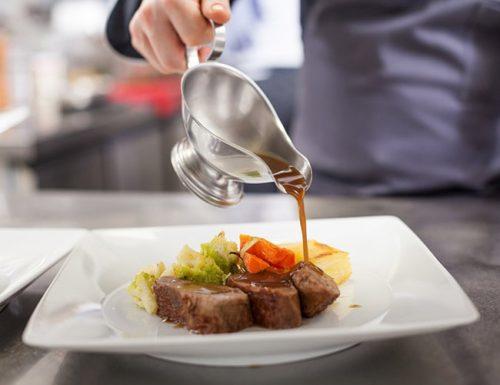 These days, a gravy boat and stand are one of the best wedding registry ideas 2018 millennials will come up with. It is a very fancy item to serve gravy and sauce. No one wants to do the spoon lifting. A beautiful porcelain gravy boat goes for $11.89 on Amazon.
Espresso Cups
Source: feldsparstudio via Instagram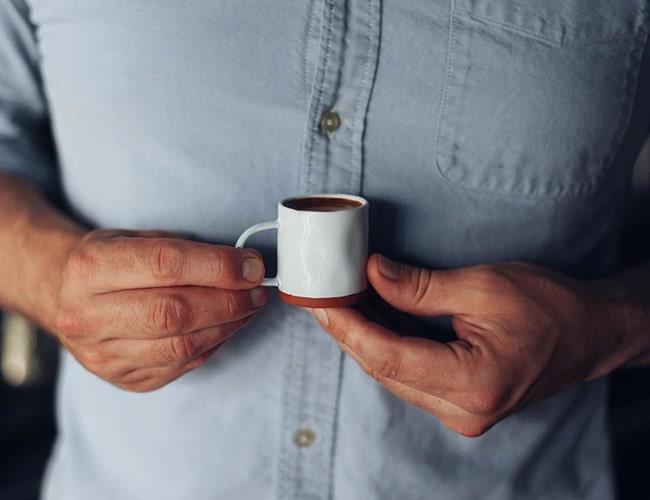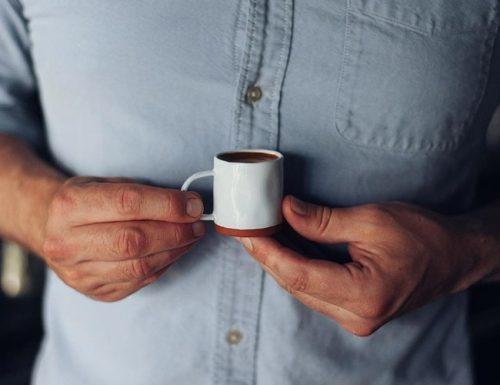 Coffee-loving couples will give anything for espresso cups, especially monogrammed ones. Just imagine sharing a strong brewed espresso with your special one in matching cups. They may also be used to drink hot chocolate and even tea. A demitasse espresso and sauces sell at $15 on Bloomingdale.
Salt And Pepper Shakers
Source: littlepinkthingzzofficial via Instagram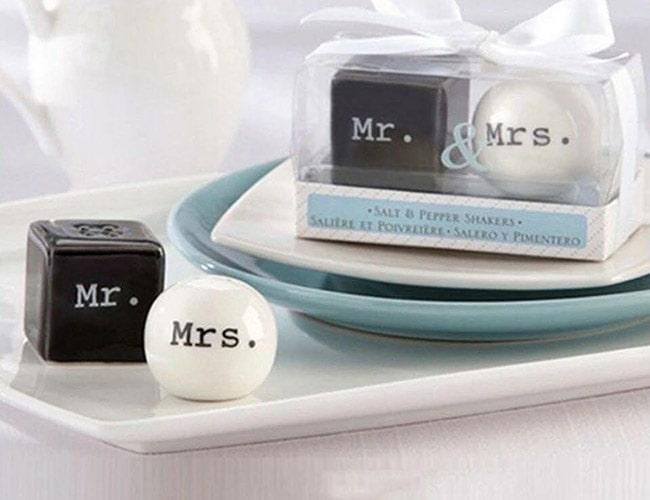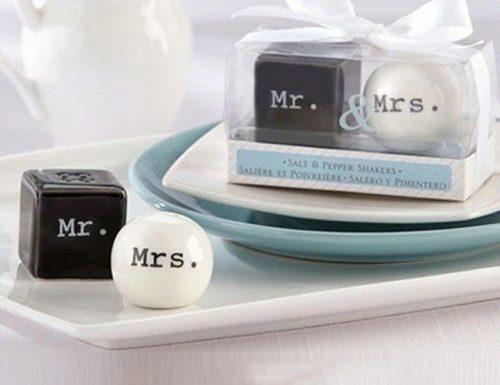 Salt and pepper shakers may be wedding registry items many people forget to include, but they are essential. Used to sprinkle your spices, they make the dining table tidy while keeping your salt and pepper within reach. These salt and pepper sets come in glass or stainless containers at an average of $15.61.
Napkins And Napkin Rings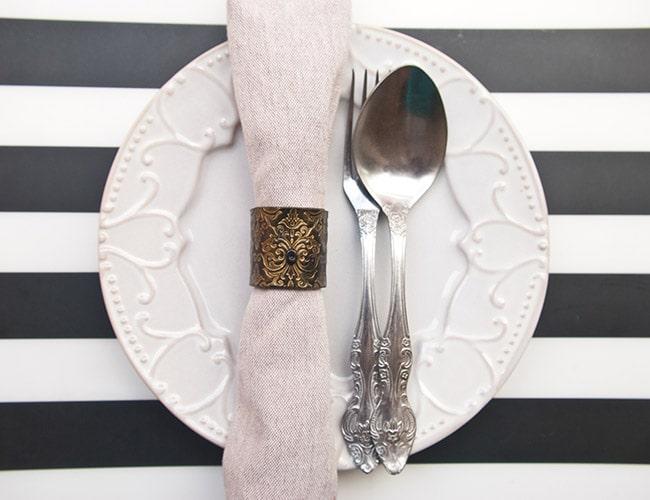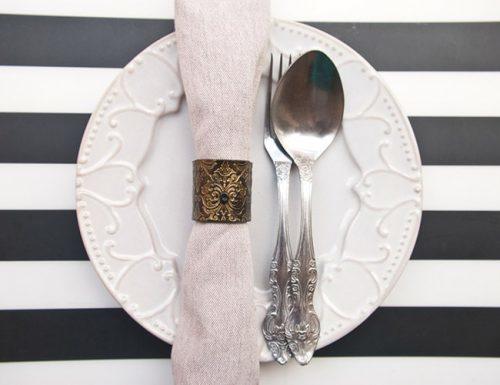 This is a huge bonus to a bridal wedding registry ideas. At $15.89 on Amazon, the Carlie Rhinestone napkins and napkin rings are sights to behold. They make for tidier napkins and more well-arranged dining tables. Napkins are one splendid thing to update your dining area with from time to time.
Tablecloth
Source: ellila__ via Instagram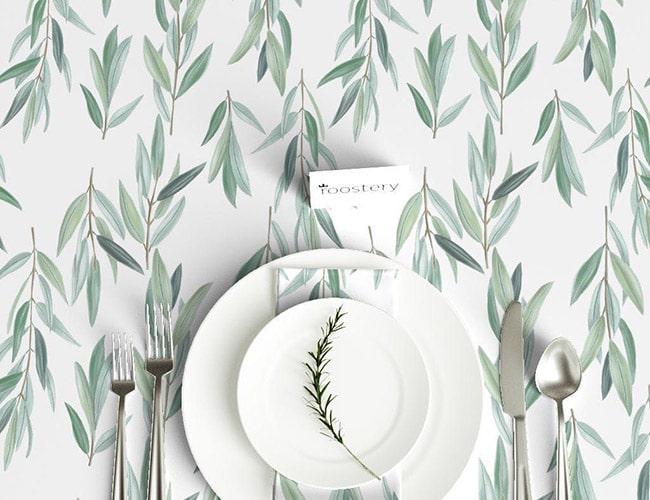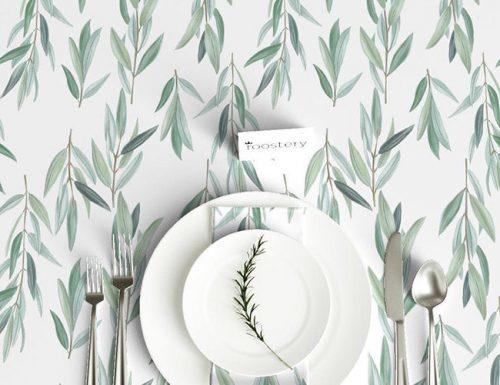 When compiling a wedding registry when you have everything, newly monogrammed tablecloths will not go amiss. Simply state the right sizes and choice materials. Damask or lace in neutral or pastel colors are most ideal. They come in diverse forms of beauty, some of which are on eBay for $20.
Sugar Bowl
Source: rosegardentea via Instagram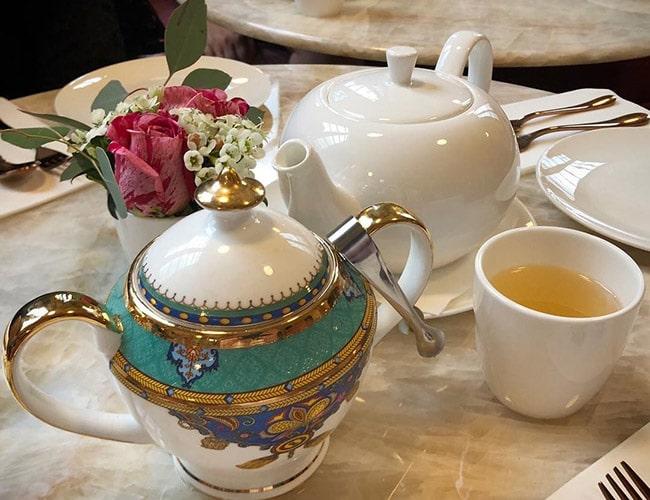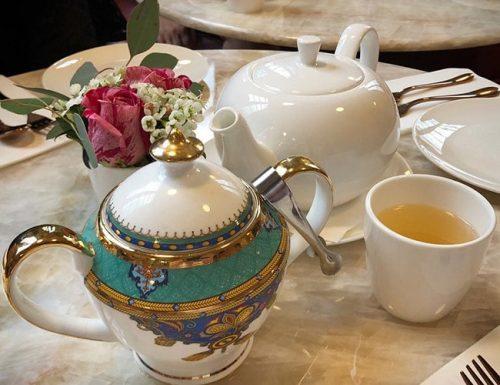 This is an elegant piece of art to hold your sugar on the dining table. They come with covers that keep them neat and well placed. One amongst the many unique wedding registry ideas. $30 gets you a sugar bowl on miraclepottery.com. A great one for wedding registry ideas list.
Salad Servers
Source: nest_homewares via Instagram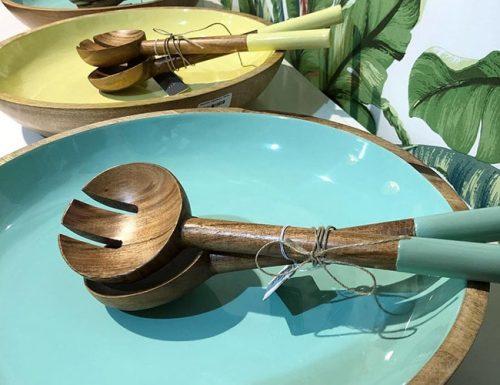 Table Kraft-elite salad servers come at the price of $35.50 on weddinggiftsdirect.com. They are most probably, amongst wedding registry's items you would otherwise forget. Hence, it is wise you put it down early to prevent that. Get the opportunity to serve your salad in style and pride. Salad servers make the work easier.
Table Runner
Source: rustedbliss via Instagram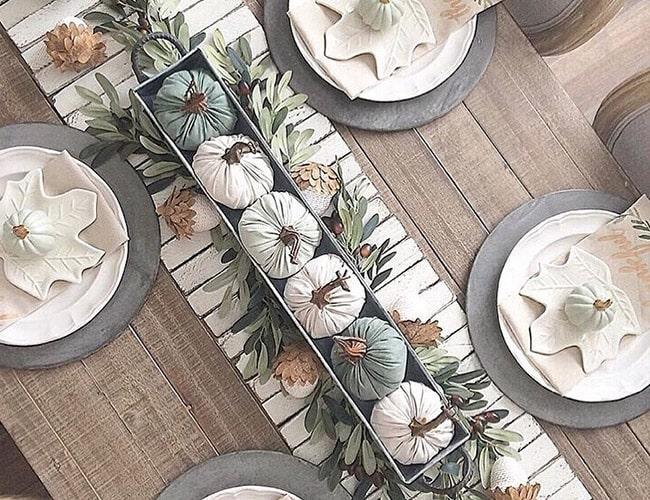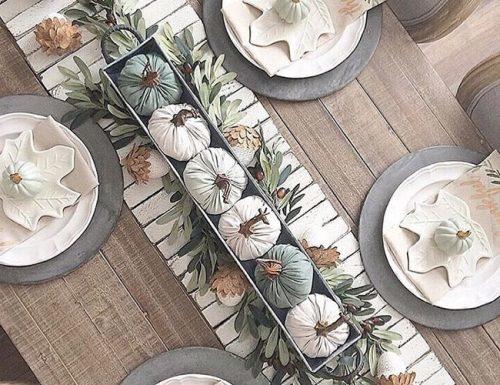 Amazon freeze breeze table runner at $39.59 is divine for your dining table. A creation of art you can combine with your tablecloth to create great harmony and contrast. The best of them come in linens and laces. One of the cool things to buy on Amazon under $50.
Porcelain
Source: abvnrml via Instagram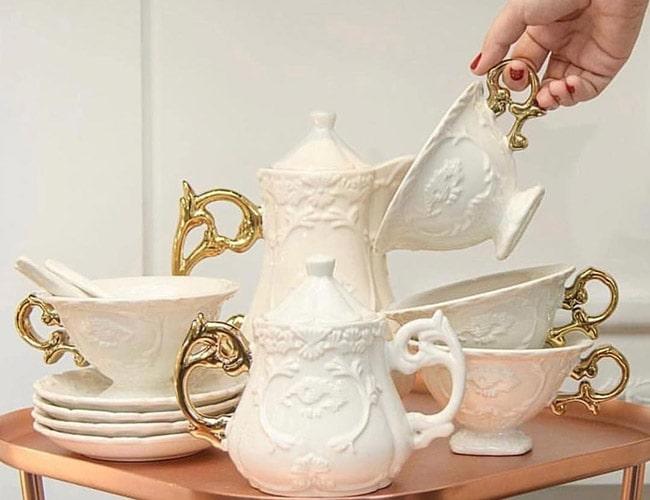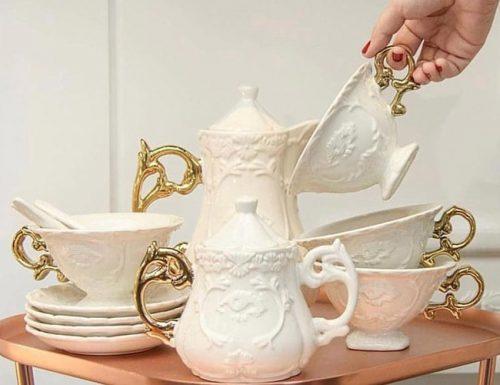 These are a wedding registry must-have for the dining room, that is never going out of fashion. They are never going out of fashion. Whether as mugs, pitchers, plates or dining table vases, they remain one of the most unique wedding registry ideas. They ooze class, vintage, and history. On eBay, they are sold at $40.
Creamer
Source: lavenderhousevintage via Instagram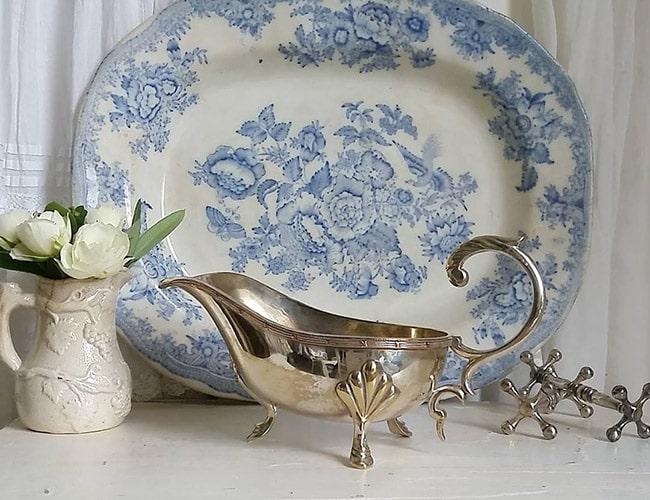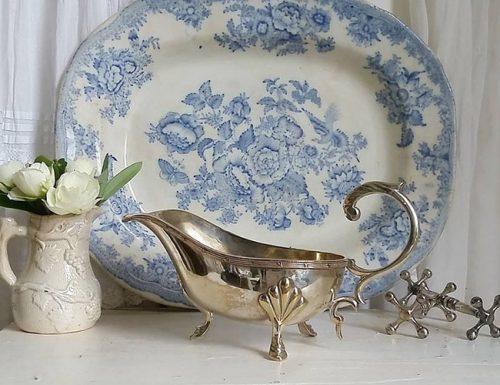 This is an obligatory part of a tea or coffee set, to hold your milk or cream. One of the things to register for, to have a beautiful dining experience. They come in porcelain, China, and silverware, all classy. A Fiestas sugar and creamer set goes for $62 at Macy's.
Bridal Registry Ideas: Bar Items
Some of the fun wedding registry items to put down our bar items. From the champagne flutes to the decanters, a good bottle of whiskey and all there is, a bar is a fun place to be with loved ones. You definitely need them to toast your new life, for anniversary drinks, having guests over or a nightcap.
After all, Mr. and Mrs. deserve some good time!
Your wedding registry is a good place to make your wet bar dreams come true, instead of coining polite ways to ask for money as a wedding gift. Our sample wedding registry that is below, gives you an idea.
Wine Aerator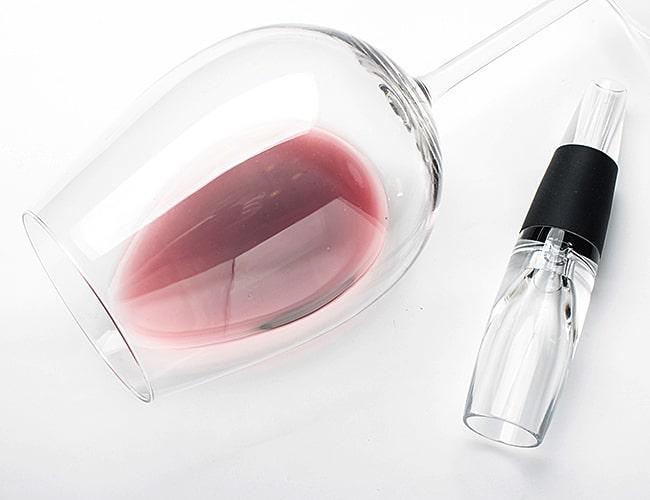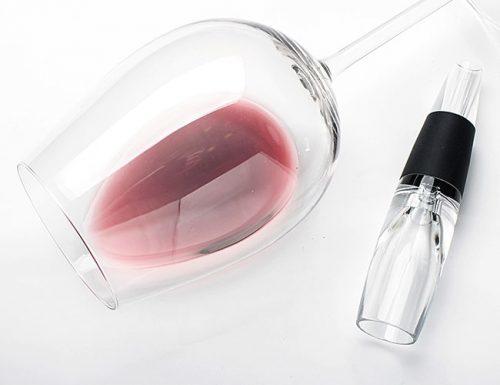 For the love of good wine, every home needs a red wine aerator. Mix your wine with a healthy amount of air to get a better flavor and smooth blend. The Ventura red wine aerator which goes for $29.95 on Crate&Barrel will make it tops on a groom's registry list.
Jigger
Source: facchinettigiorgio via Instagram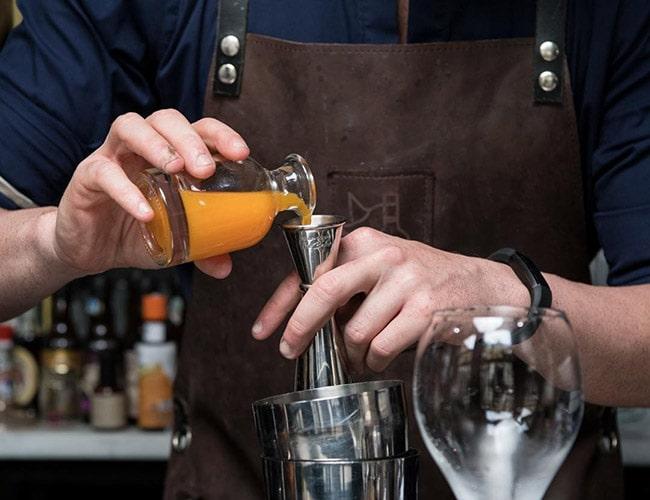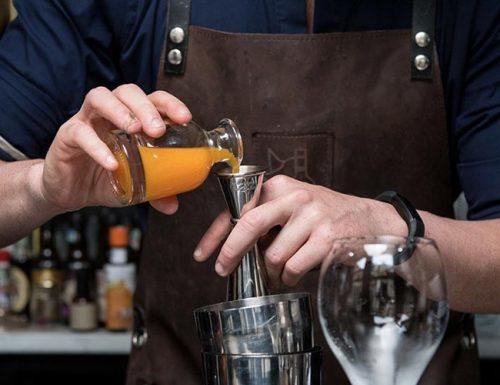 Enjoy the best of brews, liquors, cocktails or mixed drinks at every party or at home. A jigger comes in handy any day for accurate ounce measurements of drinks, instead of using shot glasses. An orb copper jigger on Bloomingdale costs as low as $10.99 to give a balanced flavor.
Glasses
Source: the_margarita_mum via Instagram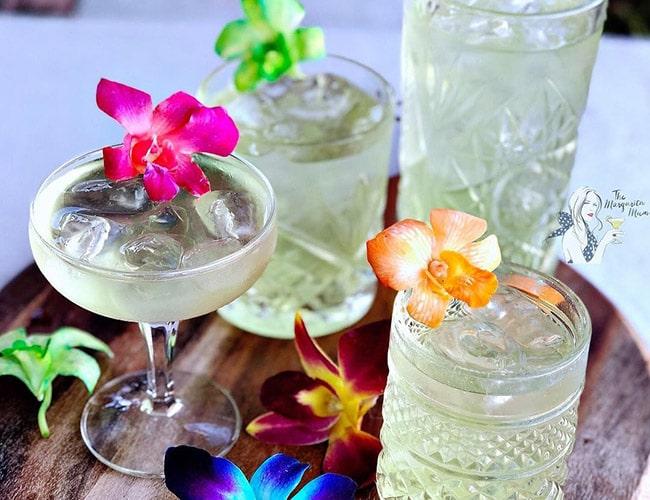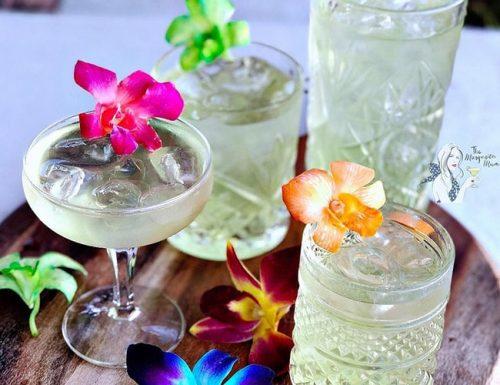 Whether it's a beer mug, brandy snifter, collins glass or coupe glass for the margaritas and Manhattans, their importance as wedding registry items cannot be overemphasized. It is great, knowing that you have the appropriate glassware for every bar event. Their prices range from $11.34 to $50.48 on Walmart.
Champagne Flutes
Source: klsd.co via Instagram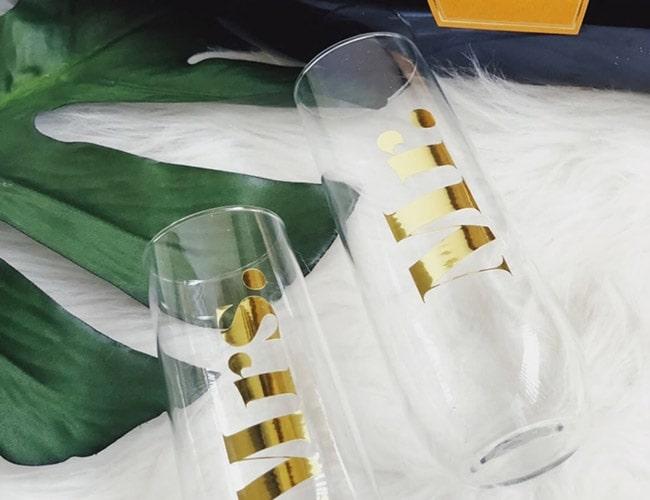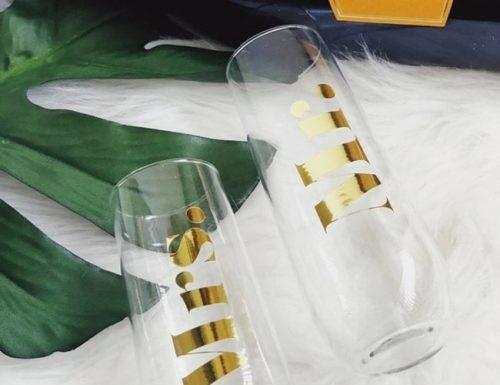 Time to clink glasses, take sparkling wine or some beer? Champagne flutes are always to the rescue. Wedding registry must have they are for every lit bar. Their stems give the holder a measure of class and finesse. Personalized Mr. and Mrs. Champagne flute sets go for $19.95 on Walmart.
Ice Bucket And Tongs
Source: sincerelyvino via Instagram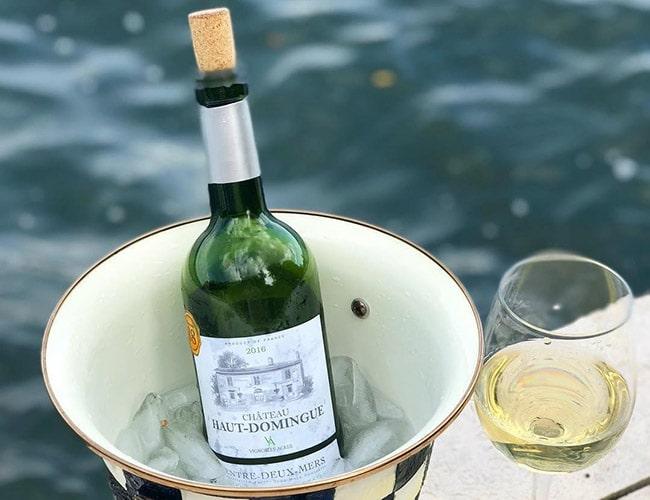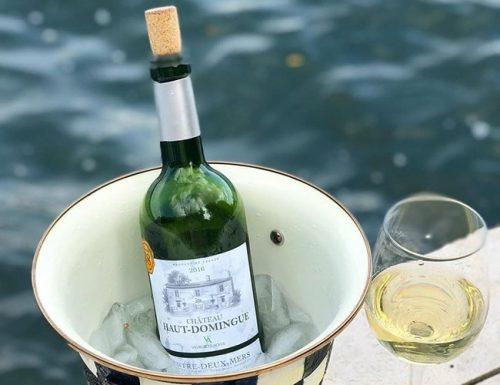 Save yourself the trouble of endless trips during a party by making an ice bucket and tongs a part of your wedding registry ideas list. Chill your drinks in an ice bucket which goes for $50 on Amazon and pair it with ice tongs for $19.99 on Amazon.
Coaster
Source: lavly_lasercutting via Instagram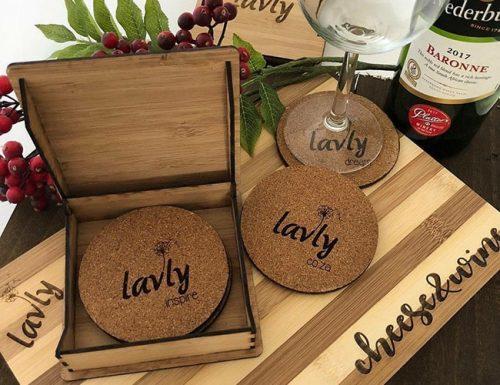 These beer mats protect the bar surface from direct contacts with drinks. Prevents condensation dripping along the body of the glass from settling on the bar surface. They also prevent rings from forming on tables. Some are absorbent and suck in the fluid. For $20, a set is yours.
Cocktail Shaker
Source: sarah_styleandgrace via Instagram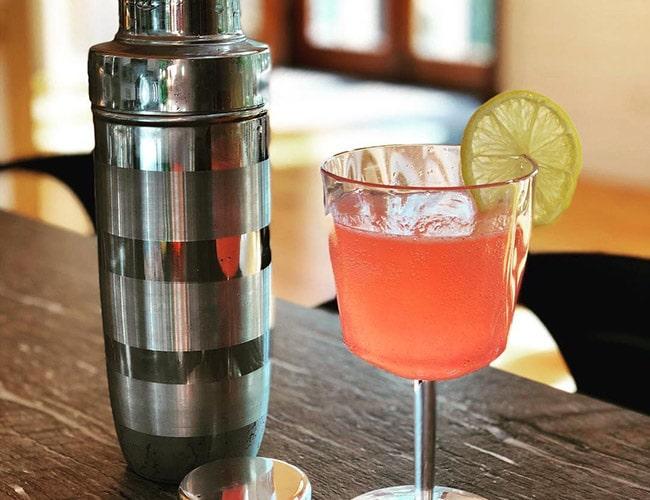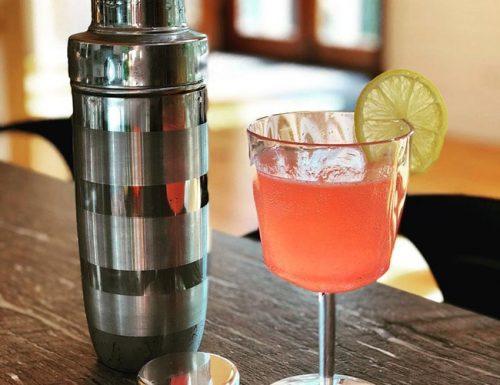 These are bar wedding registry essentials. Perfect for mixing your cocktails. Whether it's a gin and tonic, mojito, bloody Mary, martini or Manhattan, an expert cocktail shaker is vital for the happy hour. Liven up taste buds at the party with an orb copper shaker for $25 from crateandbarrell.
Decanter
Source: riedel_brasil via Instagram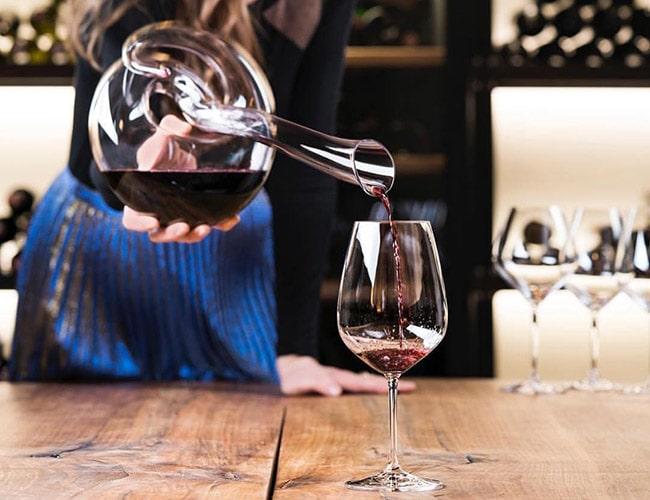 Create an aesthetic appearance at your bar with the use of a decanter. This decorative piece holds your whiskey, dark rum, tequila, and even wine. This is one way to show off, as decanters come in different shapes and enhance clarity of spirits. Le Chateau wine decanter $39.95 on Amazon.
Bottle Of Whiskey
Source: whiskey2go via Instagram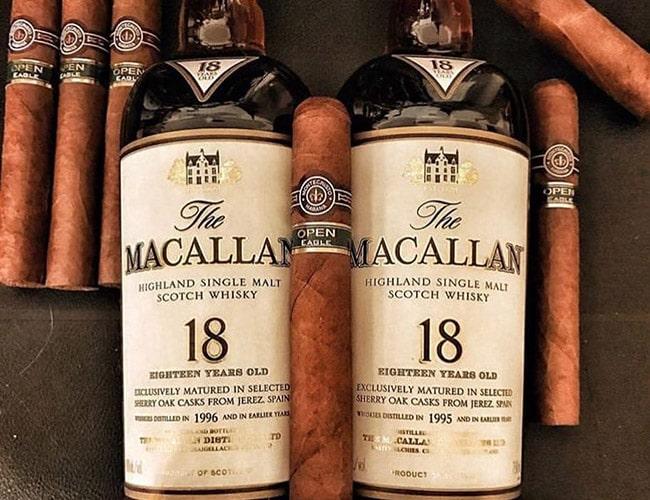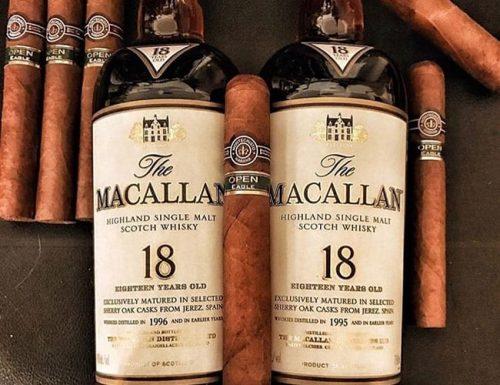 Get a good old bottle of whiskey as one of your wedding registry free gifts. Enjoy the goodness of quality whiskey on your experienced palate and relieve pleasant memories with friends. A good bottle of quality 12year old Macallan Highland single malt Scotch whiskey (750ml) costs about $57 on Amazon.
Wine Chiller
Source: mrsporterfield via Instagram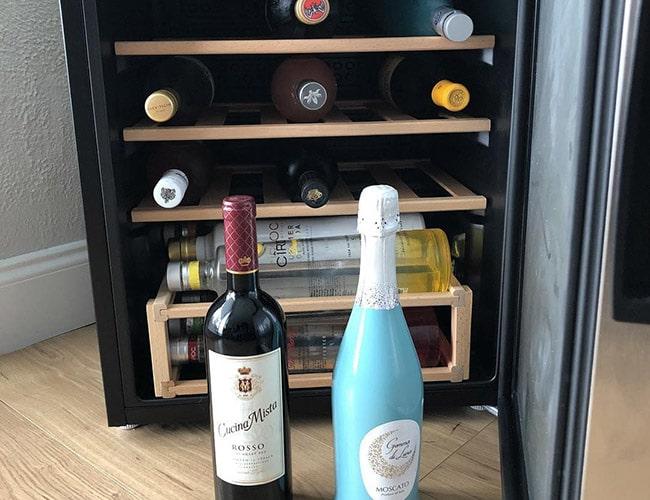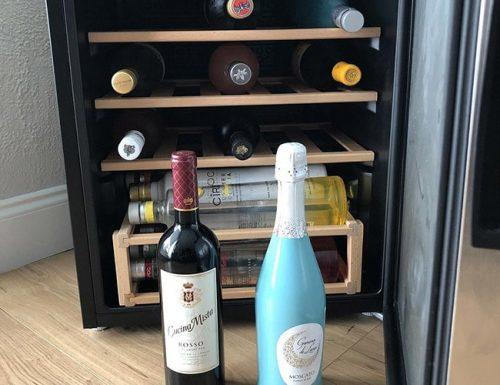 Want to keep your wine chilled at a consistent temperature for the period of your party? A wine chiller will come in handy any day. On williams-sonoma.com, wine chillers go for as much as $89.95. They are fanciful wedding registry items for a bar. Chill the good stuff.
Wine Fridge
Source: evoke.kitchens.bathrooms via Instagram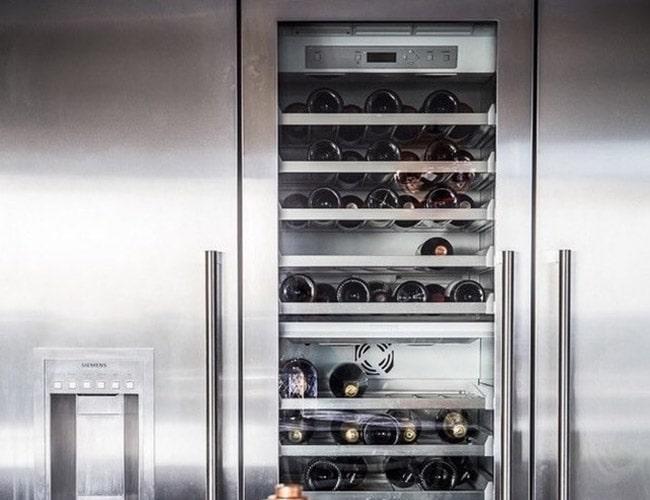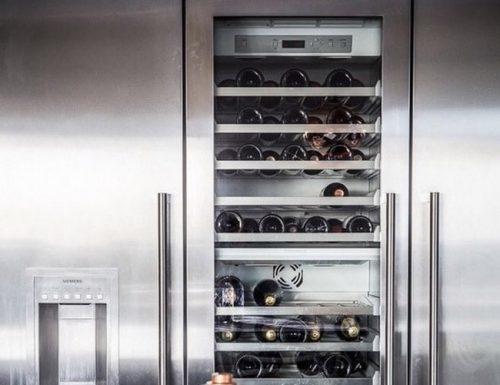 Keep your red and white wines in good storage conditions with a wine fridge. It comes in so handy if you are a wine-loving couple. Your wines stay humidified without taste alterations. It is one of the most unique wedding registry ideas on Walmart at $234.49
Carafe
Source: juliengaliani via Instagram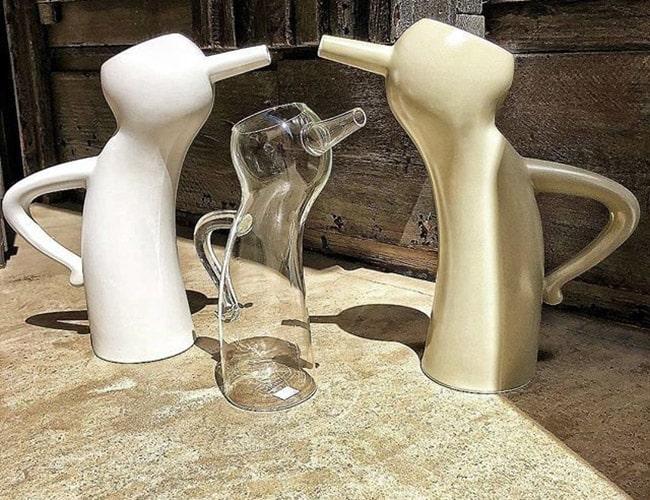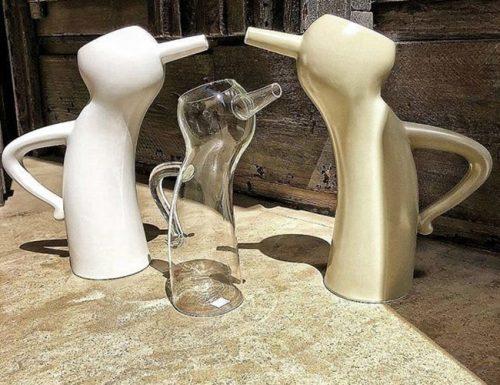 Take wine in style by serving it from a carafe. A carafe contains more than a bottle will and serves more people at a time. It is a great container to store liquor at your bedside – an ancient tradition, that is still relevant in 2018. For $250, a wrap carafe is yours.
Comfortable Wedding Registry Items For Bedroom
While creating a wedding registry for couples who are just starting out, the bedroom items are very important. As much as couples love to have a cozy living room, a modern and comfortable patio and a state of the art kitchen, the bedroom is where most of the actions take place. It is where you retire to rest after a long day, so that's the place for major wedding registry essentials. There are wedding registry shops, both online and offline to cater to your choice needs. Pick out shops that are well stocked with quality variants of items you need.
Decorative Pillows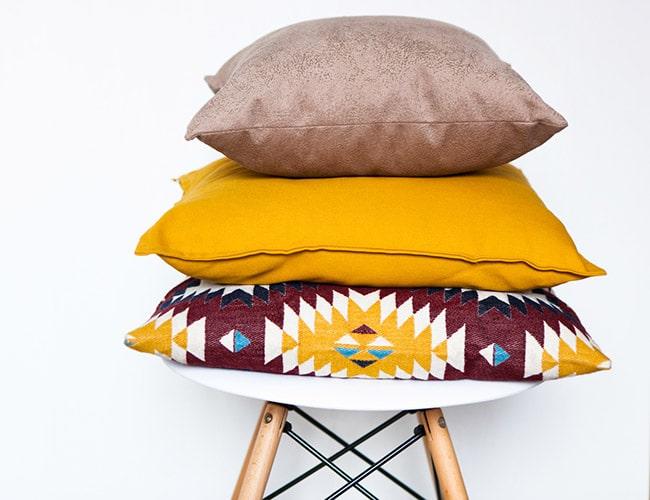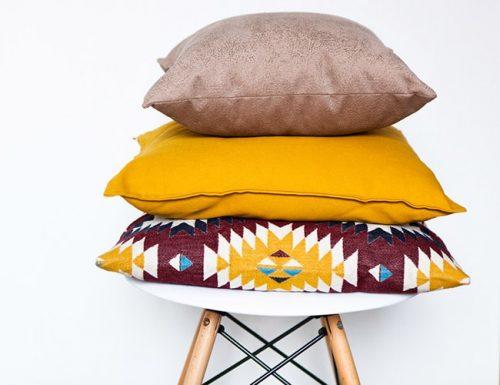 Throw pillows are beautiful and aesthetic. They give to your bed a more radiant, opulent, comfortable and cozy look. They are also very functional as they serve to support the neck, back, and head. They can also be easily used in place of regular pillows. Velvet throw pillows retail for $12 on Walmart.
Champagne Flutes
Source: villeroybochusa via Instagram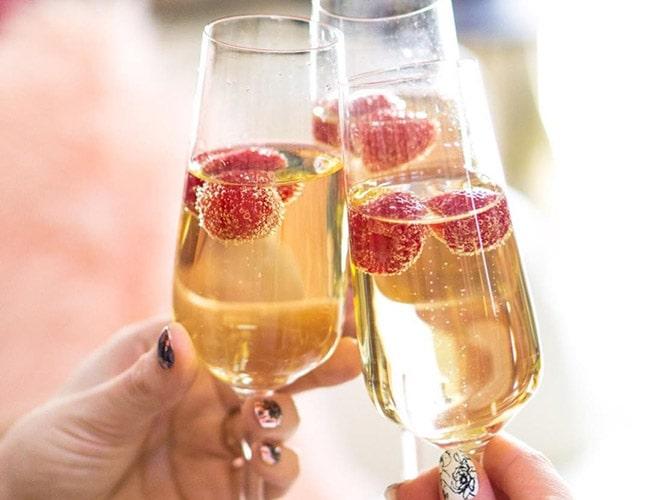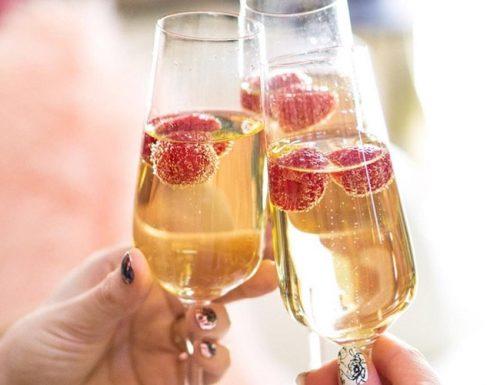 Planning to get cozy with your special one and a bottle of champagne to set the mood? You will definitely need a champagne flute set for that! With Walmart flute set going for $19.95, you'd drink with class and not run the risk of spilling drinks. They have sturdy stems and are durable.
Portable Serving Table
Source: abvnrml via Instagram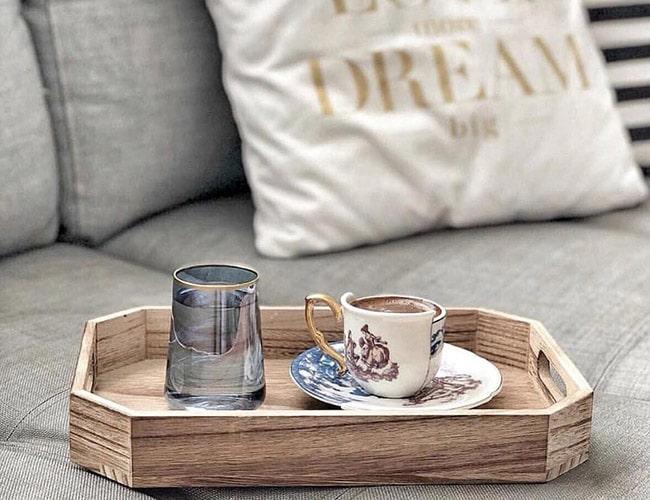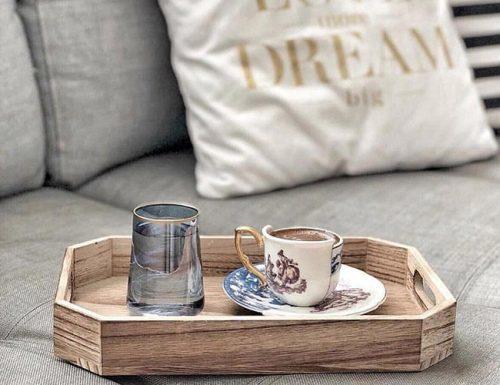 One of the wedding registries must-haves is a portable serving table. Perfect for those lazy, laid-back romantic days for serving or getting served breakfast in bed. They are mobile, foldable and can also double as a laptop stand. A wooden portable serving table, $20.99 on Amazon.
Duvet
Source: loomliving via Instagram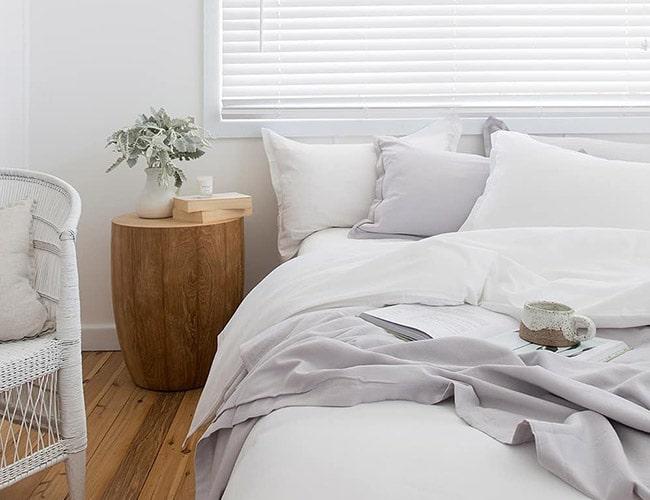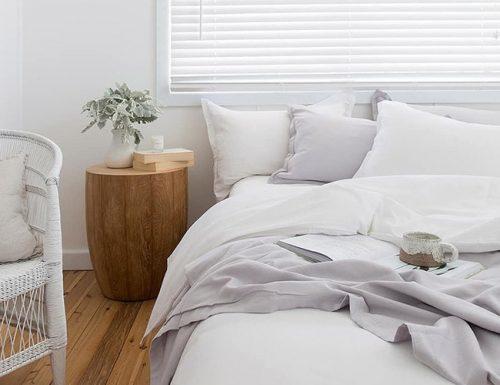 Duvets must be soft, easily washed and warmth giving. It is advisable to register for more than one duvet so that you can replace one with the other while it's laundered. The comfort offered by duvets is one to experience. A Primark tartan flannel double duvet set-reversible sells for $23.04.
Pillows
Source: loomliving via Instagram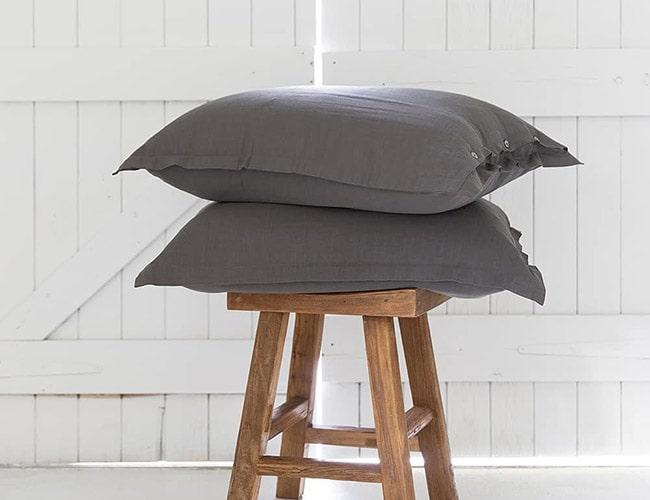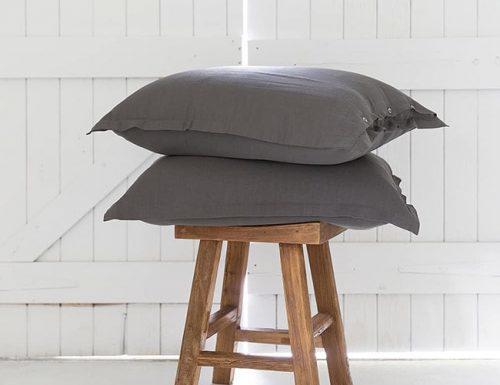 Handmade customized fluffy pillows are unique wedding registry ideas. They are tailored to fit your neck and sleeping position. They are made from feathers and foam. Sleep in style by also opting for embroidered pillows. Those are beauties to behold. Get some of the best pillows on Etsy.com for $25
Candles
Source: abvnrml via Instagram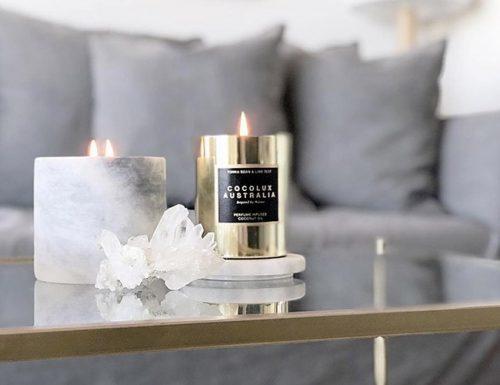 Candles are perfect for romance. They give a soothing effect and set the mood for a relaxing evening. Waking up to a room filled with candle scents gives positive energy. Bedroom scents are personal. $28 at domino.
Down Comforter Set
Source: loomliving via Instagram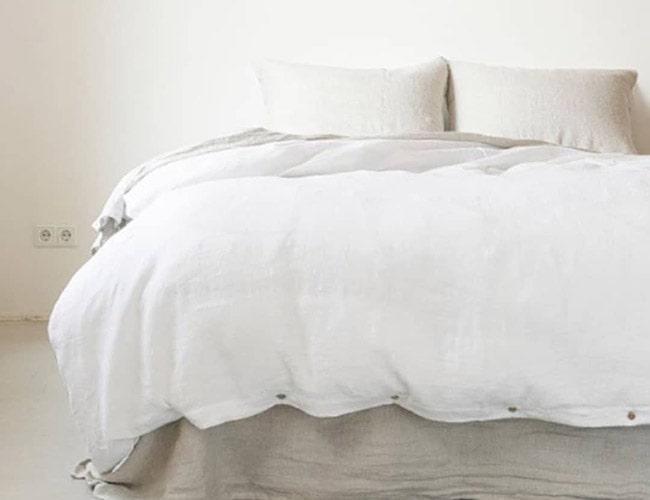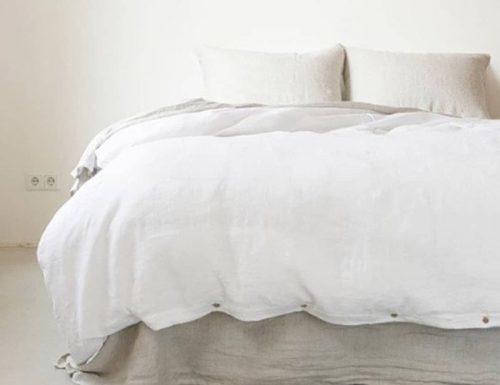 All the comfort you need after a long day gets you in a down comforter set. Its coziness and warmth are sure to give you sweet dreams. They come in varied weights, so it's wise to put down different winter weights on your registry – a lighter one for hot summer nights, and warmer ones for long winter ones. Utopia bedding printed comforter set, $32.99, Amazon.
Bottle Of Whiskey
Source: whiskycapital via Instagram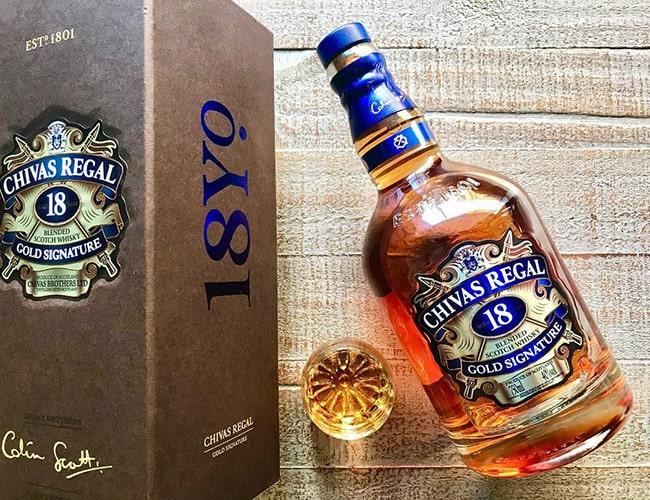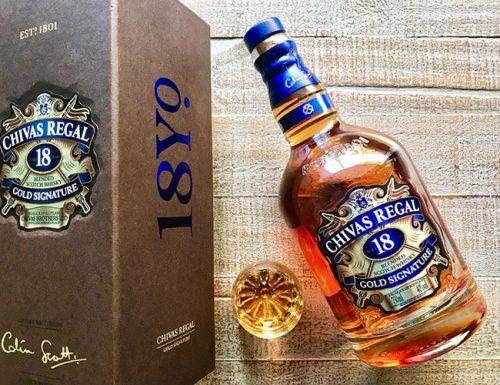 A nightcap before bed is ideal for couples. Keep a bottle in the bedroom to share with that special one. Get fired up for lengthy pillow talks or late night movies. It's fun to do naughty stuff after some shots in the bedroom. Jack Daniels single barrel is $41.98.
Bedsheets And Pillow Cases
Source: malmo_and_moss via Instagram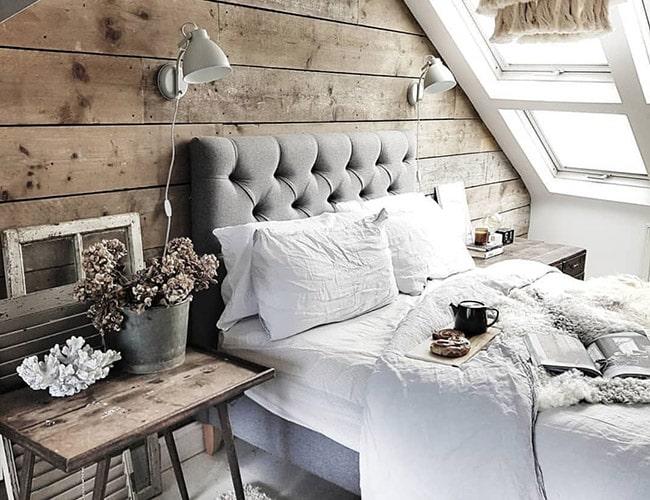 Coming home to a bed lined with beautiful sheets and cases brings relief after a long day. Every bed in your home should have sheets that fit the mattress with matching pillowcases. They should also be soft cotton to avoid bruising. High thread count sheets at Macy's are $45.
Mattress Pad
Source: savvyrest via Instagram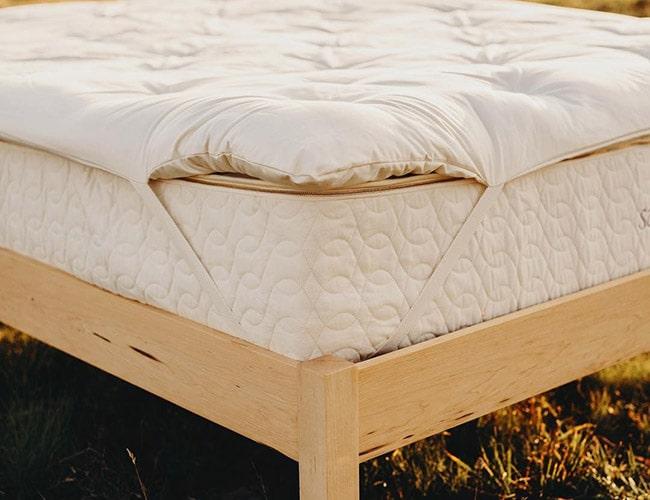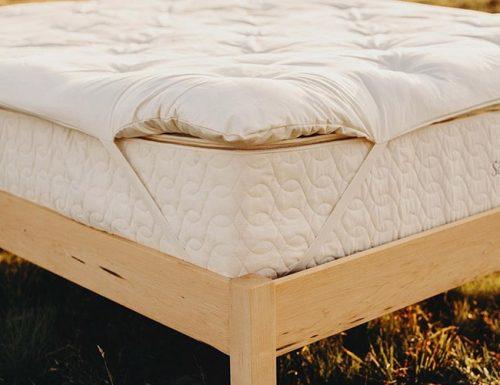 As a perfect bedroom item for a wedding registry, a mattress pad should be the correct size of your mattress. It should also be durable, moist proof and soft enough to soothe your muscles for a great night rest. The best ones at $50 have allergen barriers, keeping you healthy while you sleep.
Blankets
Source: desertdecor via Instagram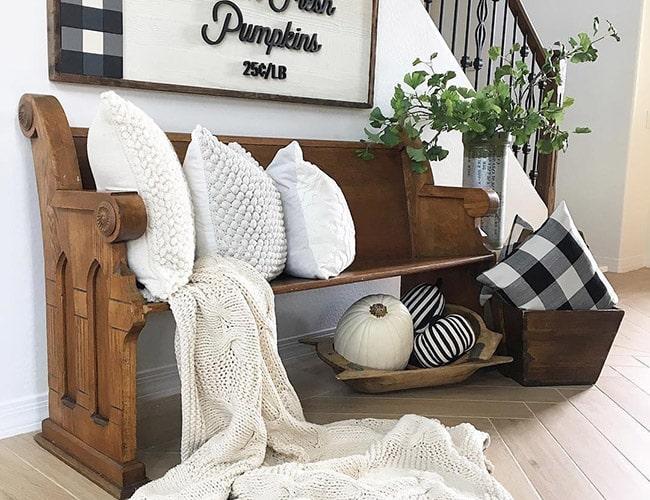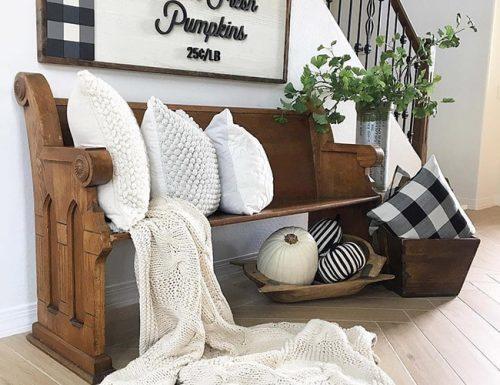 Blankets are necessary wedding registry items. They keep you warm in cold days and even on warm days, a light blanket comes in handy. They are soft, durable, organic and stylish. Some of the wool best blankets are found on coyuchi.com for $199.
Wall Mirror
Source: espejossoulglass via Instagram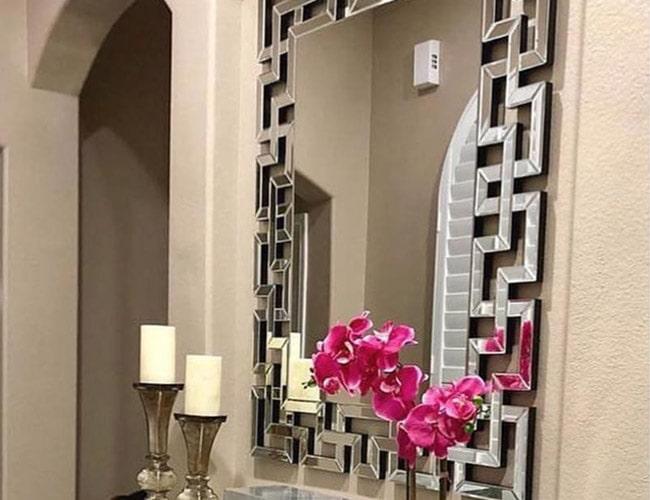 A wall mirror is a great wedding registry item for the modern bedroom. Look good and boost your self-confidence by checking yourself out at the full-length mirror. Some couples will relish making out before a mirror. An arc free standing mirror from mildredandco.com captures all angles at $690.
Bathroom Items For Your Wedding Registry List
When compiling things to register for as wedding gifts, never ignore the little things that make your bathroom experience more rewarding. Insignificant they might be, they play vital roles in making you want to spend time in the bathroom. Things as mundane as a large mirror give you a morning boost of confidence. A laundry basket to drop off your clothes at a throw, bathmats to pamper your feet all day and shower curtains to make you feel safe. They are modern, affordable and in stock everywhere. Good registry shops like Macy's, Bloomingdale's, and Crateandbarrel, will make your bathroom dreams come true.
Laundry Basket
Source: shenae_alyssia via Instagram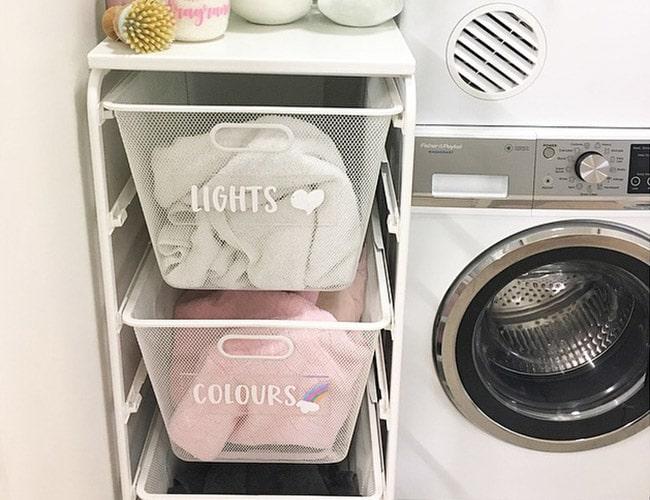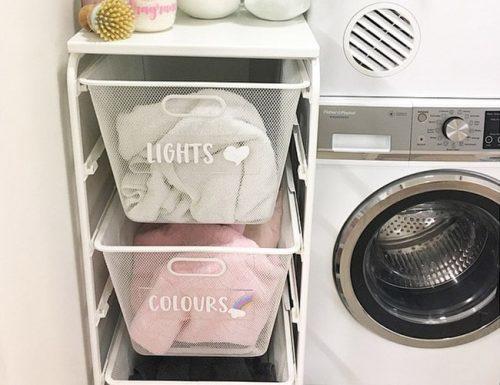 Store your used, dirty and sometimes wet clothes inside your plastic laundry basket. The best place to keep such is in the bathroom, where you can wash them off with ease. Laundry baskets give dirty clothes a tidy look, against piling them up on a shelf. Walmart, $0.98 – $11.52.
Bath Mats
Source: loadsofliving via Instagram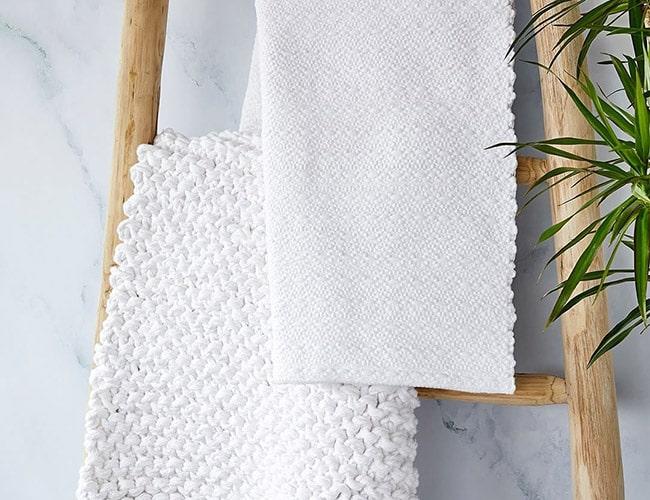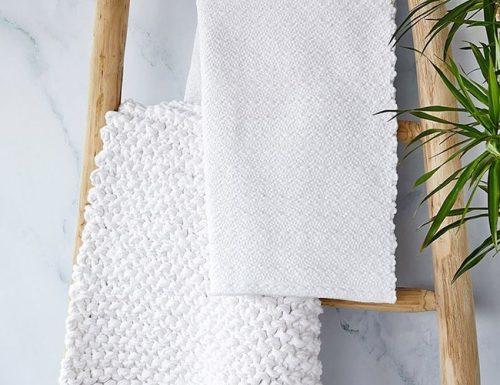 Bath mats are pretty captivating. Come out of the bath to a welcome feel of plush bath mat pampering your feet. They come in vinyl, weaves, bamboo, foams etc. All of them are designed to absorb moisture while giving your feet a soothing feel. Pebbles vinyl bath mats, $13.9, Walmart.
Bath Towels
Source: adairs via Instagram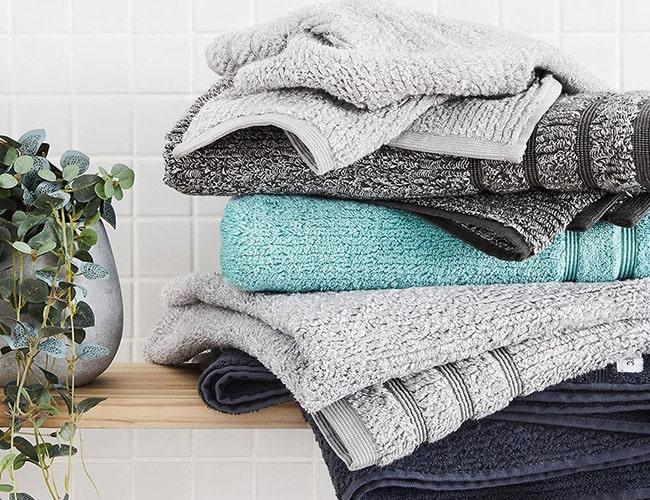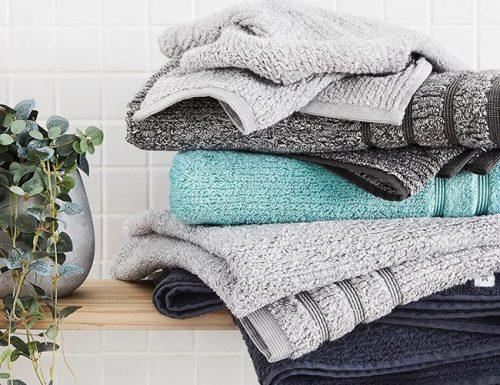 Colorful bath towels give your bathroom an extra pop of color and adding some more coziness. For couples who love all white, soft fluffy white bath towels give your bathroom a pristine look that depicts rest and comfort. Walmart mainstays textured performance towel retails between $15.06 – $19.28 on average.
Washcloths
Source: mama.tot via Instagram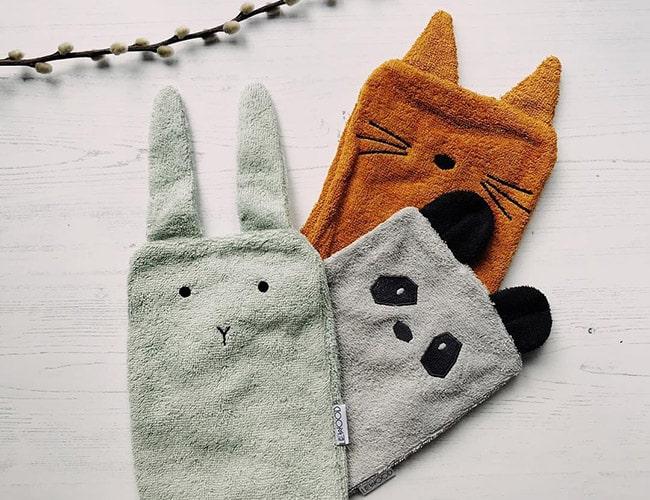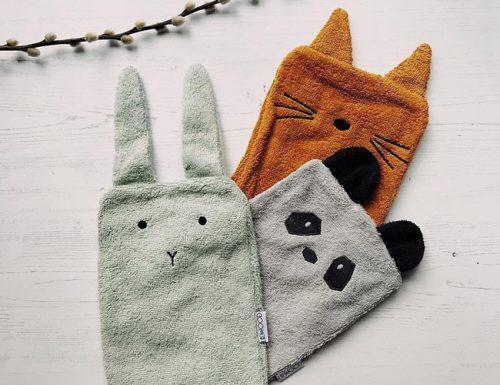 This is a wedding registry essential if you love to make it snappy in the bathroom. It is also great for those who have sensitive skin or want a little more softness on their skins even while washing out the dirt. Basic cotton washcloths are sold on Amazon for $15.99.
Scale
Source: bestadvisor_beauty via Instagram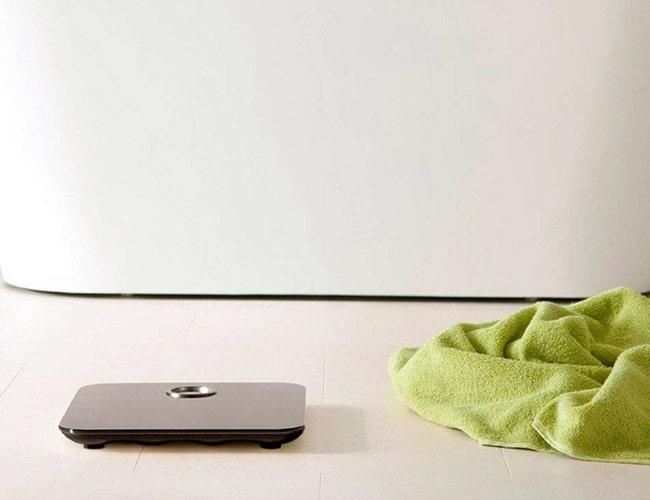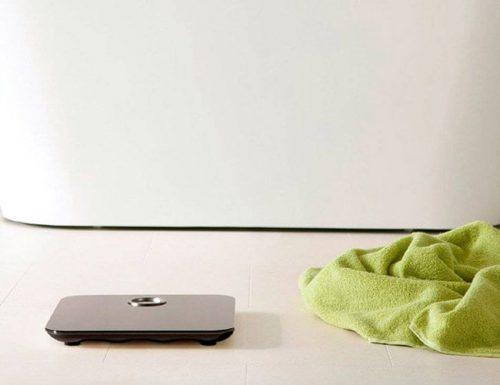 A couple that stays healthy together will live longer. It is essential to have a bathroom scale, to consistently check your weight or encourage you on a weight loss journey. It is also a welcome measure of a health check. Etekcity digital body weight bathroom sold now on Amazon for $17.90.
Shower Curtain
Source: bedbathntable via Instagram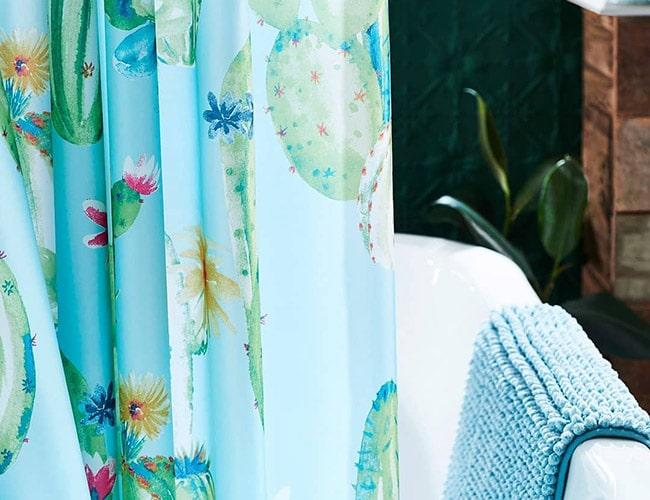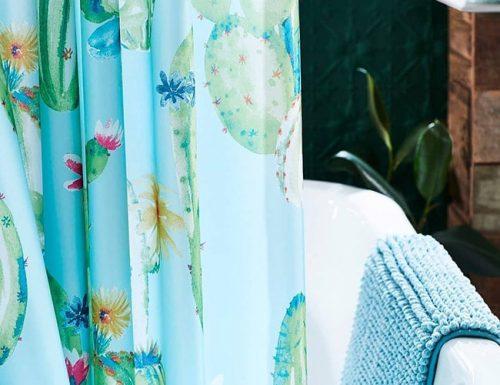 Shower curtains give your bathroom a more polished and secure look. When putting down shower curtains for your wedding registry, indicate that they come in shades of grey for sublime looks or colors if you want your bathroom to pop. Target stripe shower curtains go for as low as $20.
Guest Towels
Source: loadsofliving via Instagram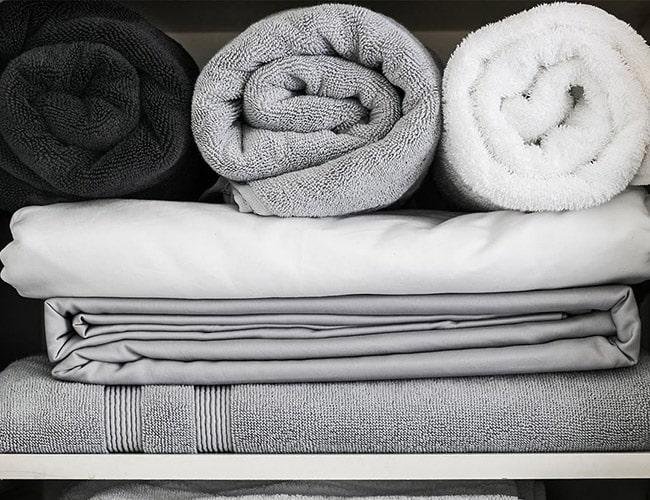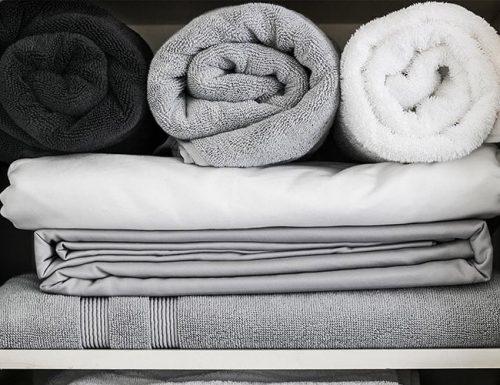 Guest towels come in varying sizes. From hand towels to bath sheets, to finger towels and lots more. It is necessary to equip your guest's bathroom with these towels for a memorably great stay at your place. They could also be disposable. Roberto Cavalli towel at $30 – $140 on amara.com.
Large Mirror
Source: williamwoodmirrors via Instagram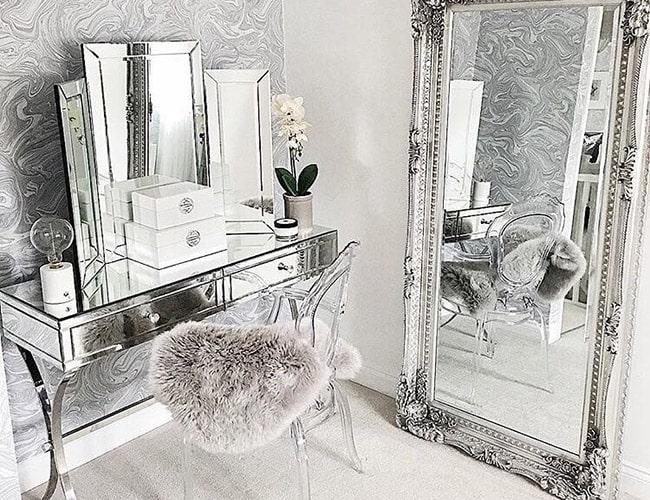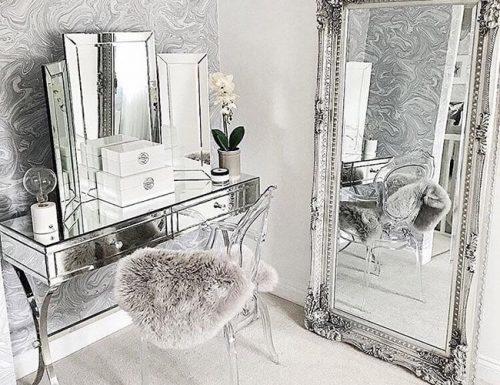 A large wall mirror is perfect for morning shaves. A large mirror will showcase your whole body at different angles to help with regular self-checks that doctors recommend. We can't get over the IR4862-Porthole iron antique finish mirror sold at Walmart for $33.96.
Bath Sheets
Source: countryabodes via Instagram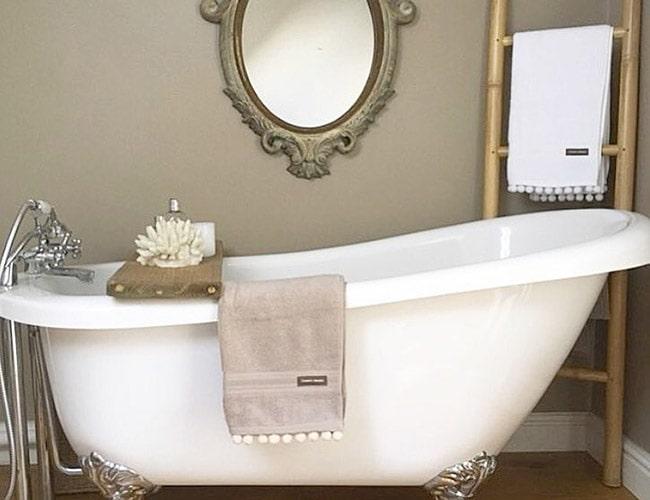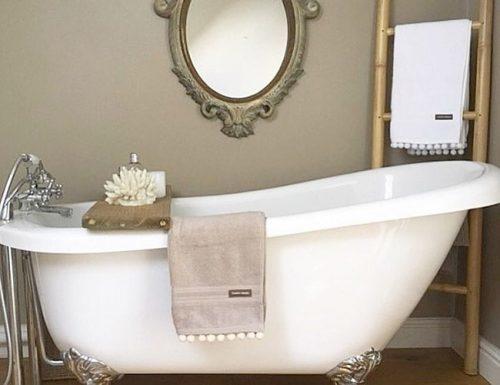 Make no mistake, bath sheets are much larger than bath towels. They are big enough to wrap around yourself. This is a better option if you want to dry off after a bath. Indicate absorbent towels large enough for your body and 100% cotton. Jumbo size bath sheet, $34.99 on bedbathandbeyond.
Hand Towels
Source: creativewoodchips via Instagram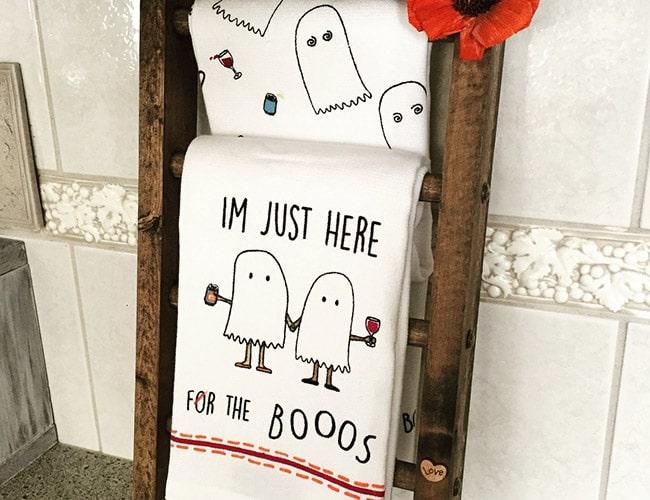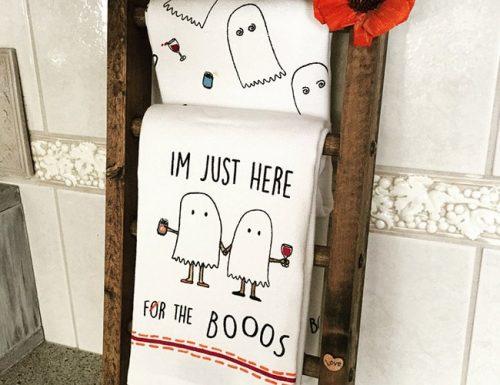 Hand towels are necessary for a bathroom. They are used to cleanse the hands after a bathroom wash. Why not register for monogrammed or a couple sets of hand towels for some style in your bathroom. Superb marble effect 10-PC cotton towel set on Walmart goes for an average of $38 – $42.
Hamper
Source: evoke.kitchens.bathrooms via Instagram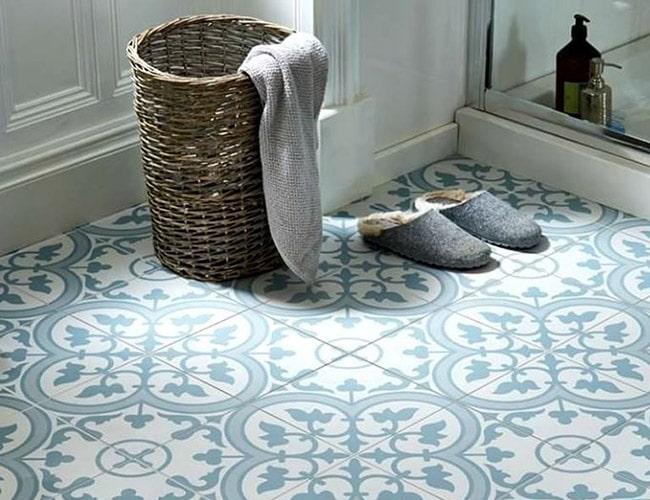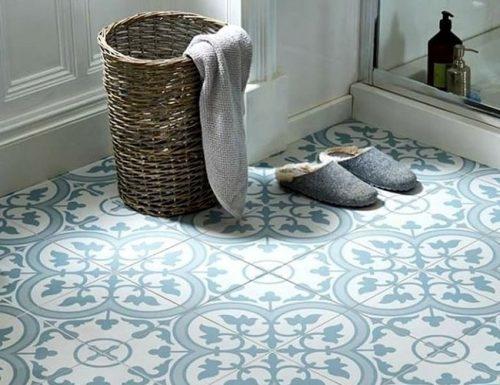 Hampers are a bit old-fashioned, but sturdy storage for clothes. It is more fashionable than leaving clothes lying around. Hampers are from way back, but they have been modernized to suit today's generation. 2018 has seen a lot of new age hampers that are very appealing to the eyes. Bedbathandbeyond hampers, $59.99.
Decorate
Source: interior_juliana via Instagram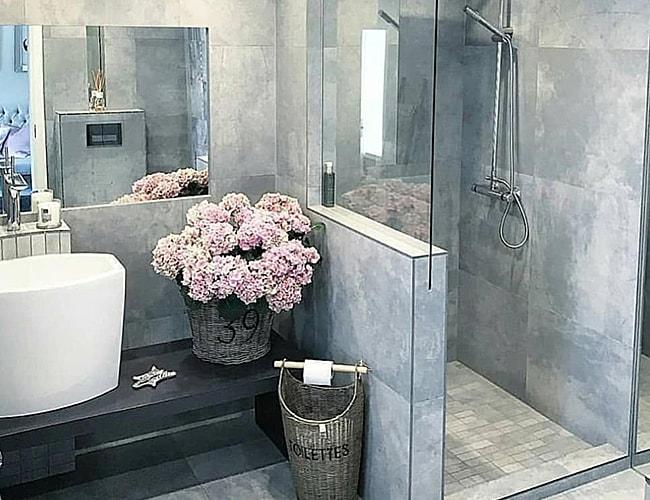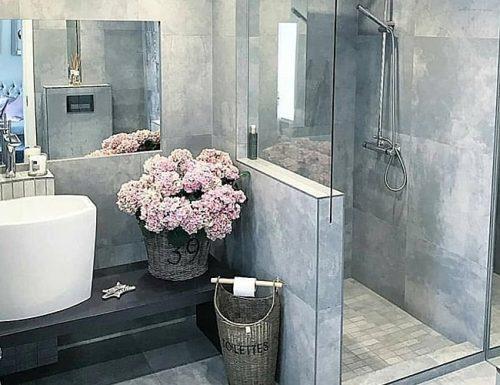 A well-decorated bathroom makes it look more homely. Make bathroom decoration items part of your wedding registry list, to get those things you need to update your bathroom with. Brass towel racks for $99.95, toilet paper holders, towel hangers, unique pieces of art, etc. make the cut.
Practical Wedding Registry Ideas For Hall
Thinking of what to register for wedding regarding your hall? Note that whatever you put in the hall will be there for many years, hence, quality is the key. Your hall is also supposed to carry a touch of both of your personalities and present a cozy welcome to visitors. It should have a soothing ambiance for everyone who steps into it. Make items for your hall, wedding registry essentials and get guests to gift you free wedding registry items. Stores sell items that make statements in a hall, like electric fireplaces, table lamps and even furniture. Take a look at some important practical wedding registry ideas you might need below.
Vases
Source: abvnrml via Instagram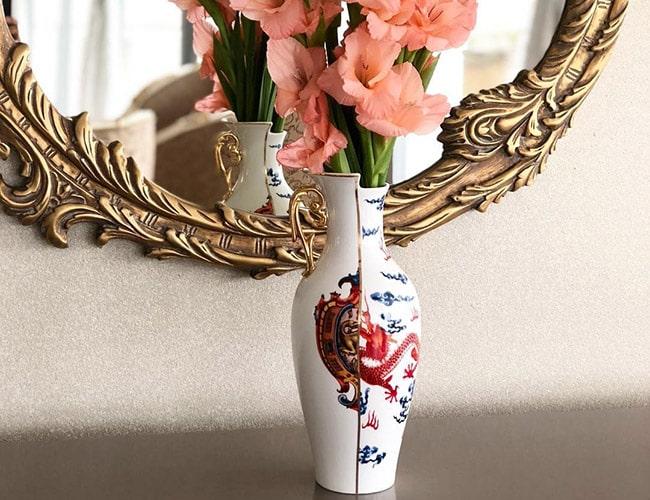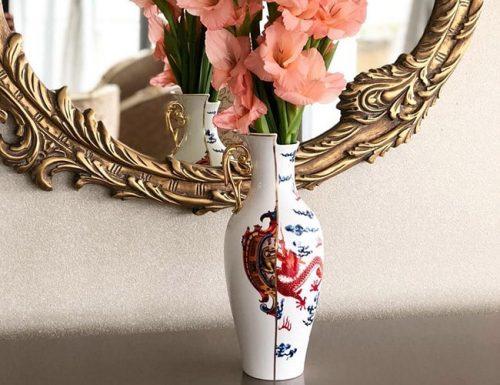 Vases of diverse colors, placed at strategic points in your hall give it a home feel. Glass vases, floor vases, centerpieces in different shapes and sizes are great for flowers, be it real-life or artificial ones. They bring color and life. Animal shaped cute for you vases on Amazon sell as low as $5.99.
Wall Art
Source: kates_victorian_home via Instagram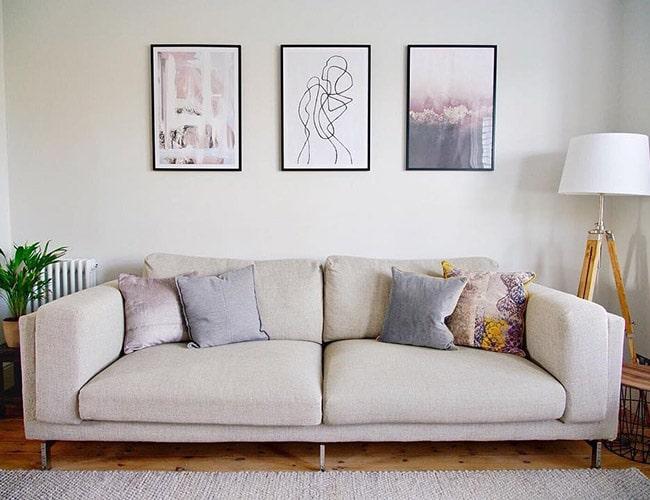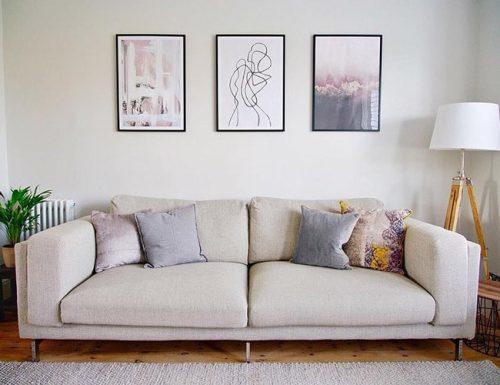 Wall arts are wedding registry must-haves for couples who are hooked on art. They give a dose of class and opulence to your home. Something like a watercolor cactus painting from Walmart at $6.94 will give your hall a facelift, by boosting the surrounding color and ambiance.
Table Lamps
Source: lampsplus via Instagram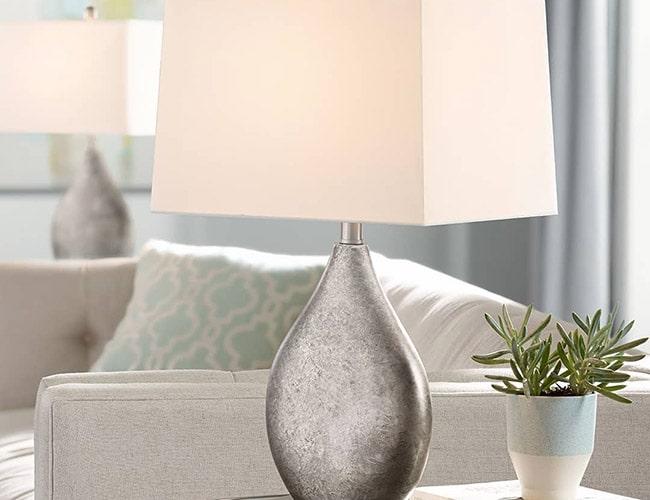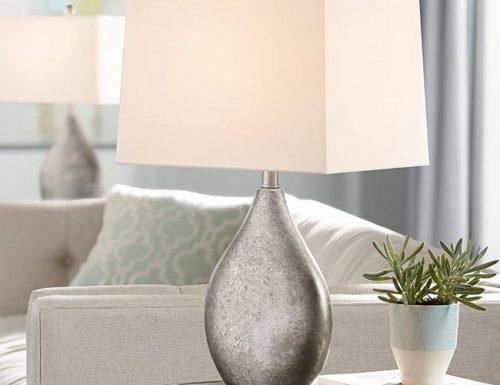 Give your hall a dim glow using ornate table lamps. You can as well place centerpiece vases near table lamps to draw attention to them. Lamps placed directly under wall arts also give them some sort of glow. Table lamps on Walmart sell as low as $11 to $12.99.
Frames
Source: tedi.deutschland via Instagram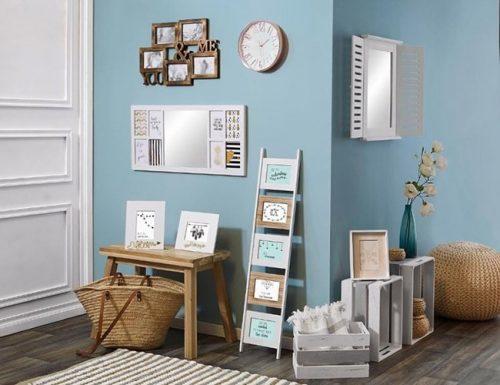 Preserve the best of memories in your hall, using picture-perfect captivating frames. They can be unique or modern, vintage-looking or with a lot of history, depending on what you like best. A deluxe gold picture hall frame from Amazon at $12.87 is a perfect hall fit for vintage couples.
Wall Clock
Source: redcandyuk via Instagram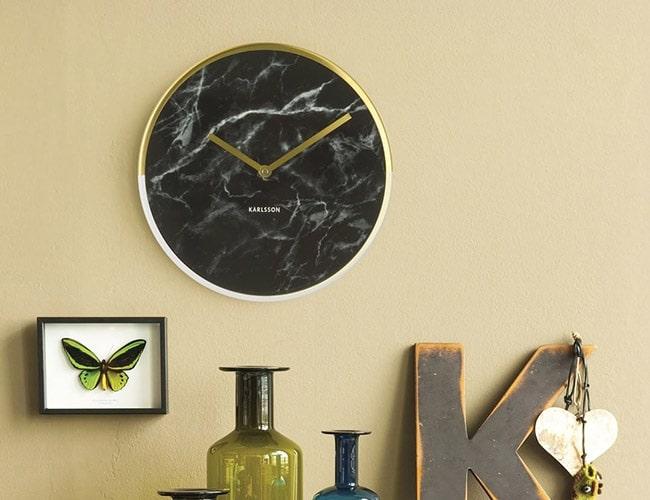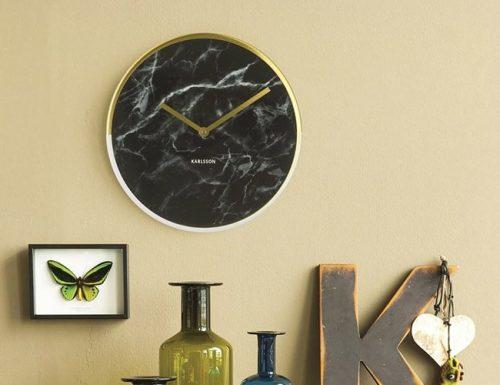 An organized home must have a wall clock in the hall, to check the time to anyone going in or out. Wall clocks are interior hit from the days of old that never go out of fashion. 2018 has recorded fashionable types of wall clocks to fit modern halls, sold for $19.99 on Amazon.
Umbrella Stand
Source: hollisandmorris via Instagram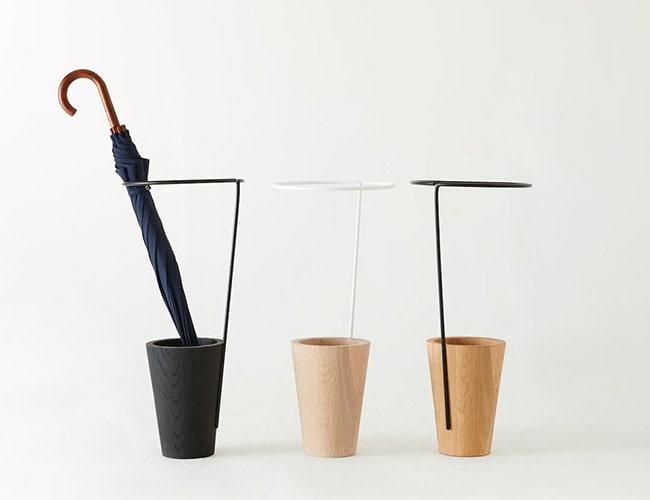 You've just come home after a soaking wet or scorching sunny day? An umbrella stand is ideal for dropping off your umbrella in the hall. You needn't spread water all over the place. It's also a point of easy pick up when you need it. Alpenstock bamboo umbrella holder goes for $22.99 on Amazon.
Candles
Source: hannankotona via Instagram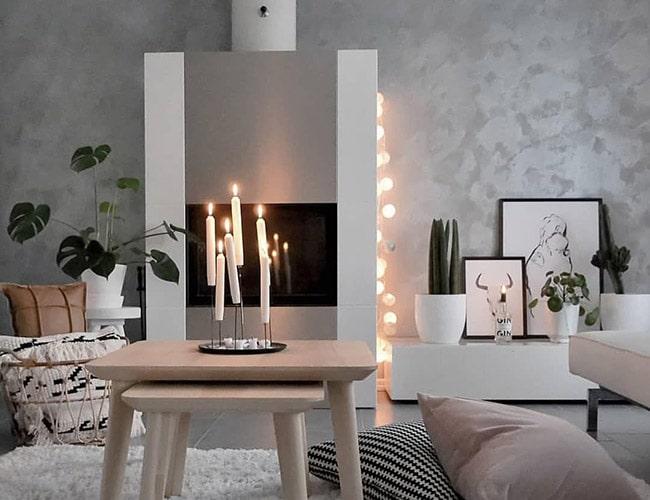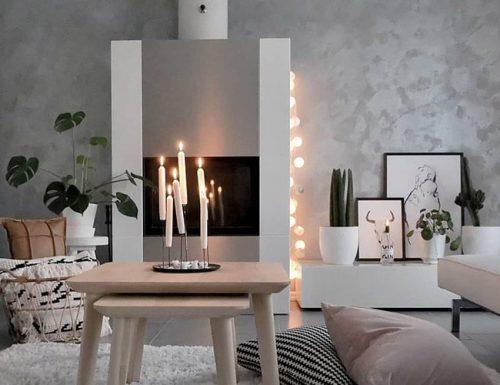 The welcoming scents of candles in your hall can set the pace for an evening of relaxation and fun. Be very particular about scents or put down products with many options on your wedding registry. Man ready mercantile scented candles come in a range of options for $25 on Target.

Items For A Fireplace
Source: chesneyslondon via Instagram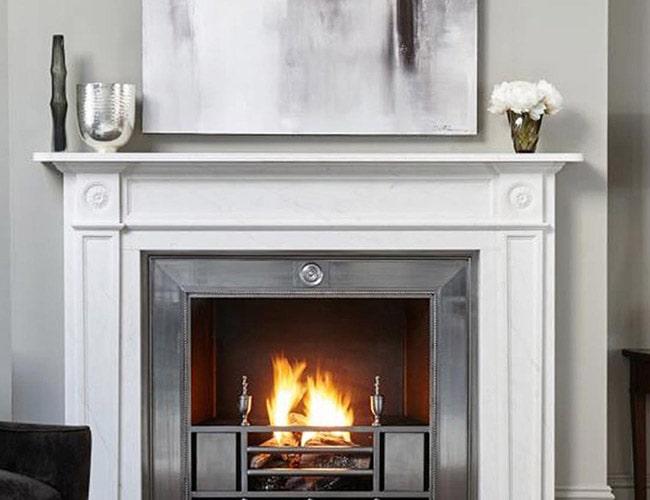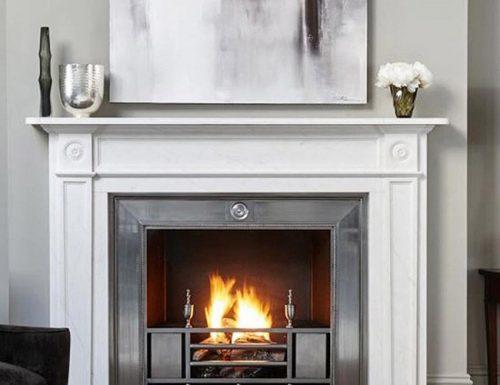 Get free wedding registry items for your fireplace and enjoy a warm atmosphere in your home. Guests can choose to give you screens, log racks, ash cans, hearth guards, fire extinguishers, mantels or even a toolset for keeping your firebox clean. Fire accessories on BedBathandBeyond are between $29–$150.
Cabinet For Keys
Source: lex.roman via Instagram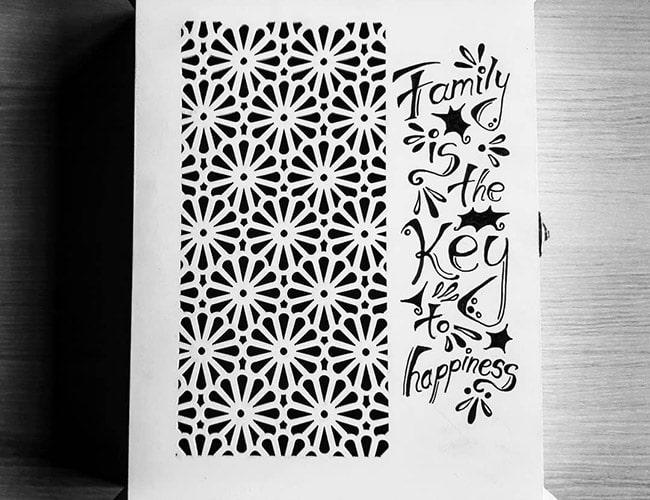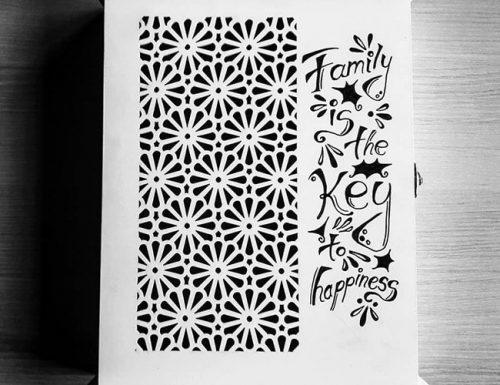 Cabinet for keys is one of those wedding registry items that are absolutely necessary for a hall. All keys should be collected in the cabinet and easily picked when the need arises. This simple interior detail will prevent an inappropriate drop of keys all over the place and keep every person organized. On Amazon, they go for $45.
Decorative Pillows
Source: miss_angel_ilaria via Instagram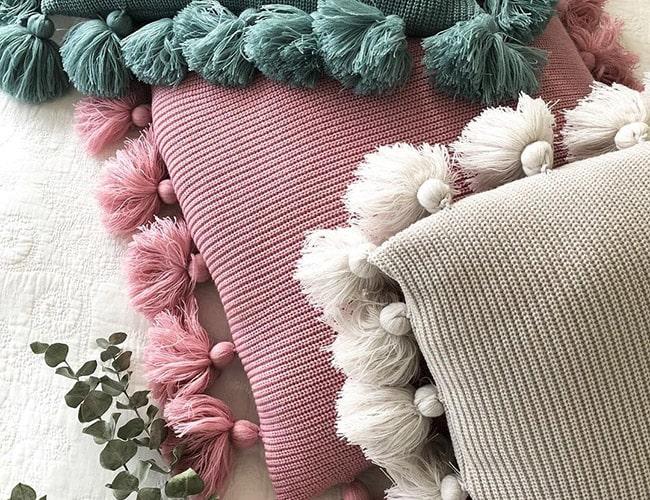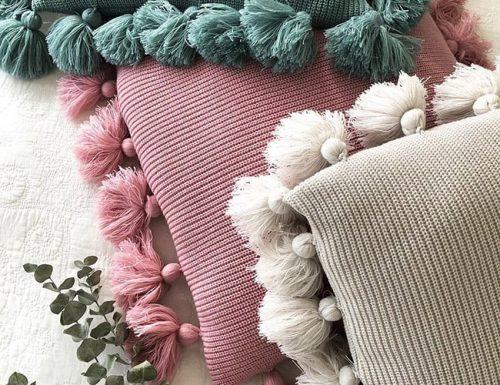 Decorative pillows are placed on sofas, armchairs, couches and even on the floor in a hall. They are fanciful, a modern piece of art and easy to use. Get comfortable with some stylish decorative pillows as body support. Get some of the best indoor/ outdoor decorative pillows from Kohl's at $50.
Furniture
Source: nataliazubizarretainteriorismo via Instagram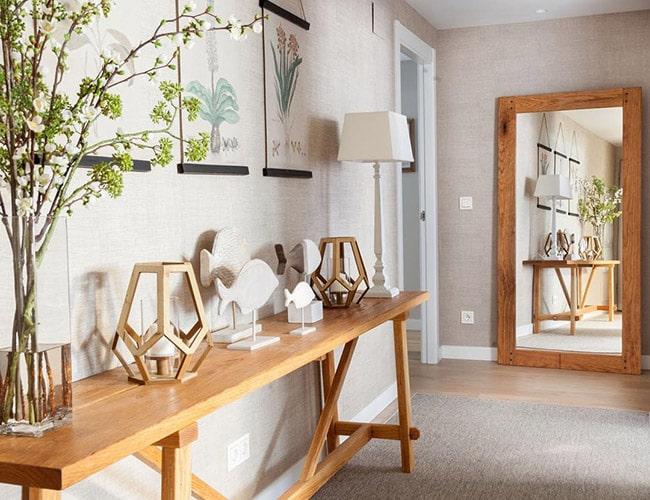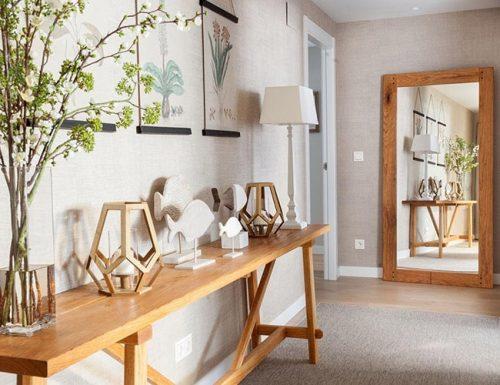 After a long and hard day, you will definitely want to drop every weight you carried all day. Handbag on the console, keys in the storage drawers, your coat on the hook and probably check out how you look in the mirror. Hall furniture sale for an average of $150 on Amazon.
Electric Fireplace
Source: juraondaisydrive via Instagram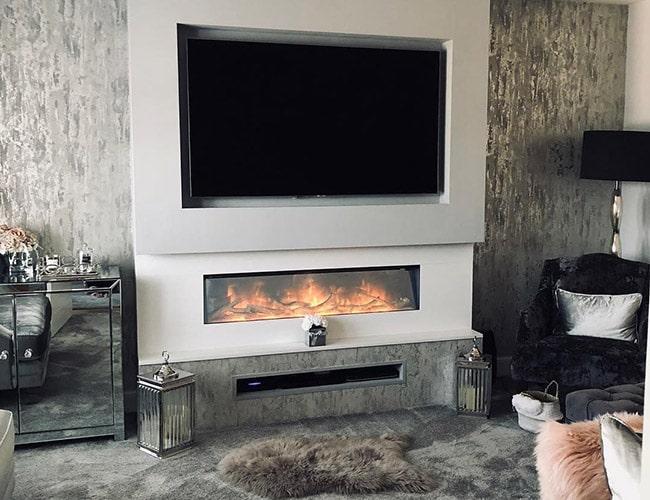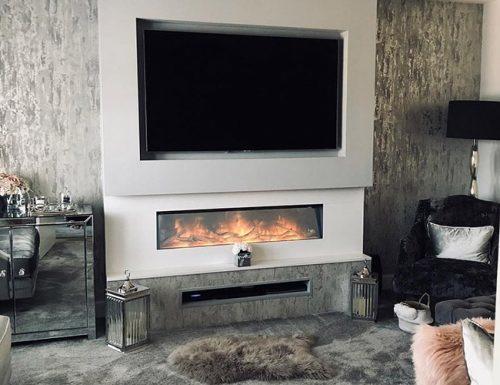 Unlike the traditional fireplaces that use logs of wood and need cleaning, modern electric fireplaces suit modern living conditions. They are most useful in heating the hall when the temperature drops. Oliver & James legacy fireplace on overstock.com is sold at $838.96.
Wedding Registry Items For Outdoor Entertaining
Some of the most fun wedding registry items are outdoor entertaining materials. Enjoy the outdoors with your sweetheart or visitors coming over. Here are vital wedding registry essentials you will need to pull this off. Some of these items may be way beyond your means, so why don't you simply include them in your wedding registry? You may get lucky! Include more than one store to make sure they have them in stock.
Check out our sample of a wedding registry for outdoor entertaining and pick those items most important to you as a couple.
Frisbees Or Badminton
Source: slimmingworldlucy1 via Instagram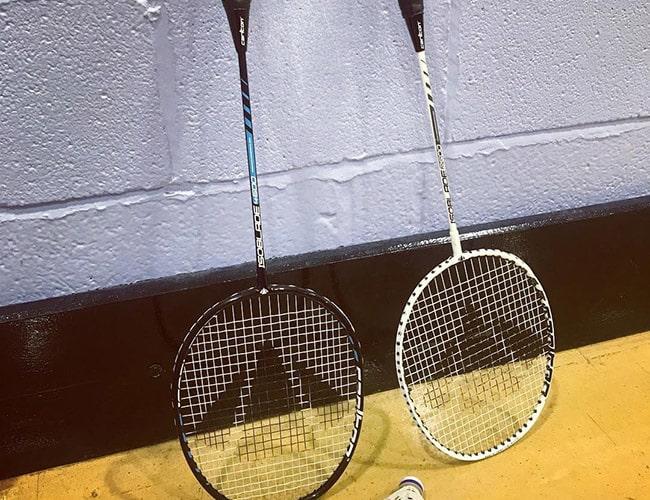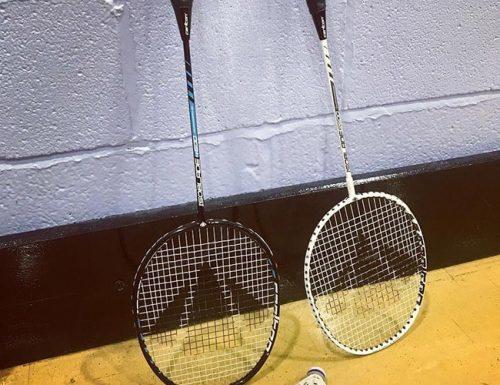 For $6.40, a Trecasie Frisbee flying disc badminton set from Amazon is all yours. Frisbees or badminton are some of the fun wedding registry items that should not be ignored while planning your wedding registry. Play with friends, have fun, keep fit and enjoy the outdoors at the same time.
Grill
Source: theasiansensation716 via Instagram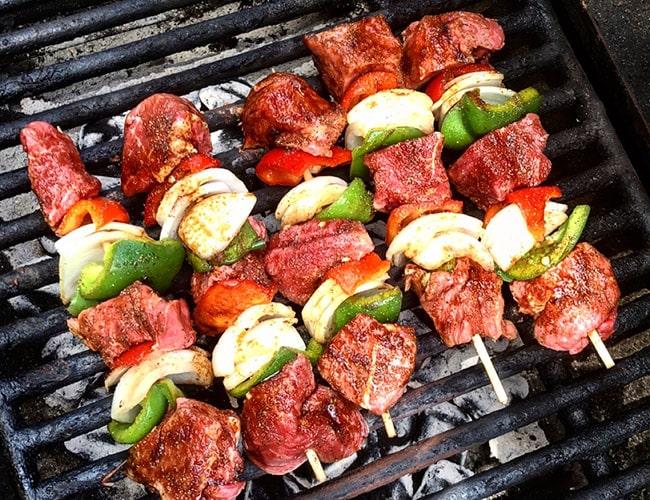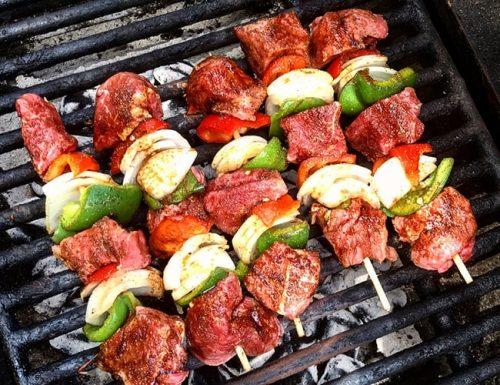 Enjoy the pleasure of having grilled food outdoors. They come in beautiful designs such as the Mishion Mongolian portable barbecue grill at $59.99 and the charcoal grill we cannot get over because it introduces an intense smoky taste. It's a Cuisinart CCG-190RB 14inch grill that goes for $20.68 on Amazon.
Portable Gas Stove
Source: outdoor.guru via Instagram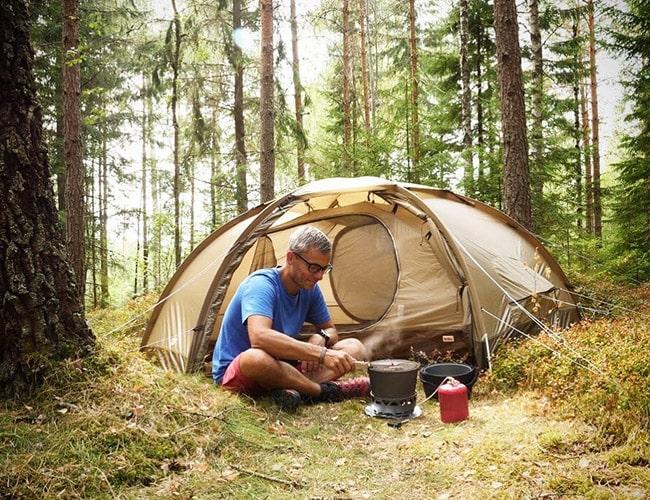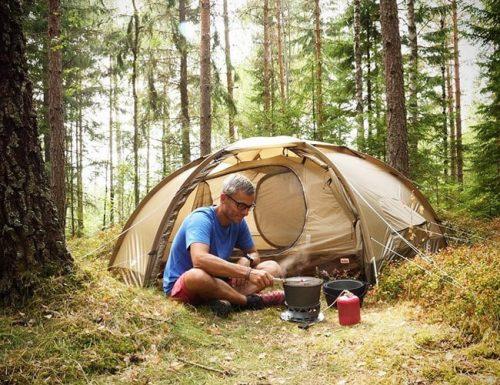 These butane gas stoves are perfect for when you camp or host guests outdoors. They are fast and economical. Best be careful when you use them, they pose safety risks to uninformed users. A GS-3000 portable gas stove on Amazon is a pleasure to use. It retails at $24.70.
Wheeled Cooler
Source: akibilu208 via Instagram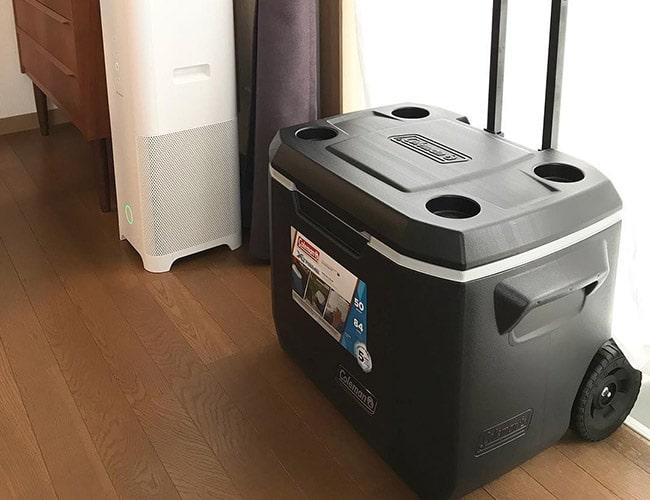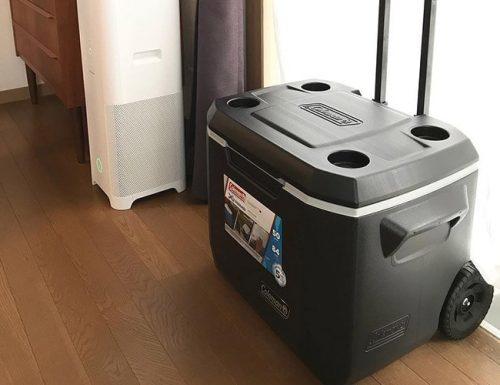 An ideal wedding registry gift for the outdoors, they make moving a large quantity of food easier. Rather than lift coolers and suffer from some form of an arm or a backache, wheel the cooler to your destination. The divine Coleman Extreme series wheeled cooler 50 quart sells for $24.99 on Amazon.
Patio Umbrella
Source: 66squarefeet via Instagram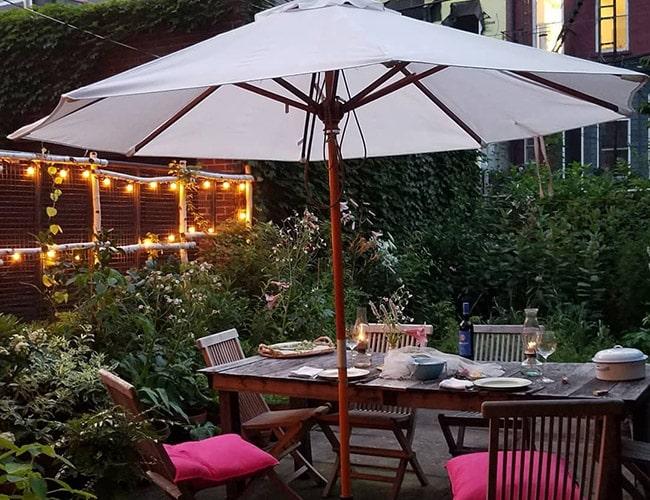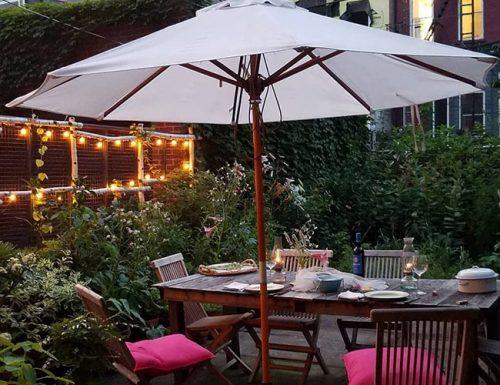 If you want to relax outdoors on a sunny day, a patio umbrella is essential. Protect yourself from sunburns and get your well-deserved rest in comfort right on your patio. A great selection of them abounds on Amazon at the rate of $25 to $99.
Croquet
Source: imtylerellis via Instagram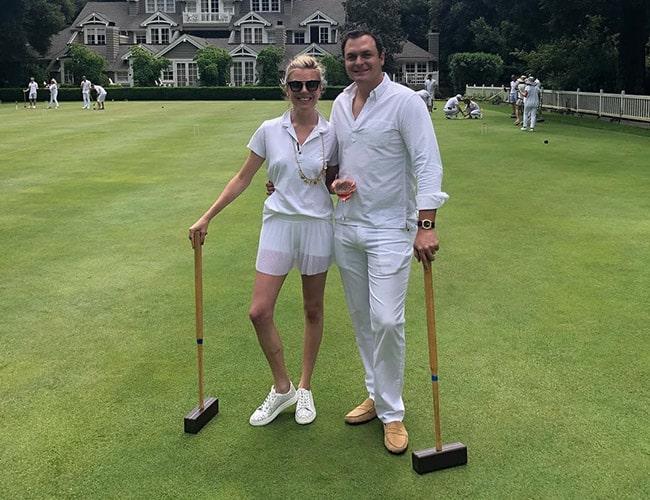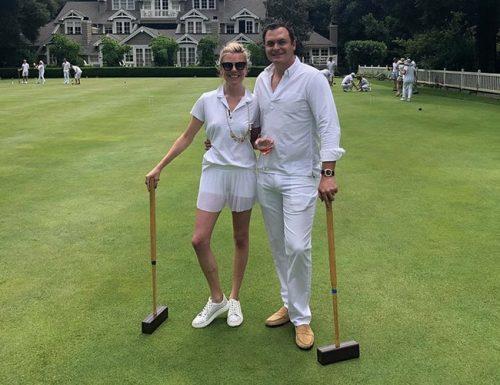 Enjoy the game of croquet on your lawn with friends and family. Collectively having fun makes the game more interesting. A go-sports premium croquet set on Amazon sells for an average of $42.99. Dare to create a fun atmosphere and do things together even when you're happily married.
Hammock
Source: reviridis via Instagram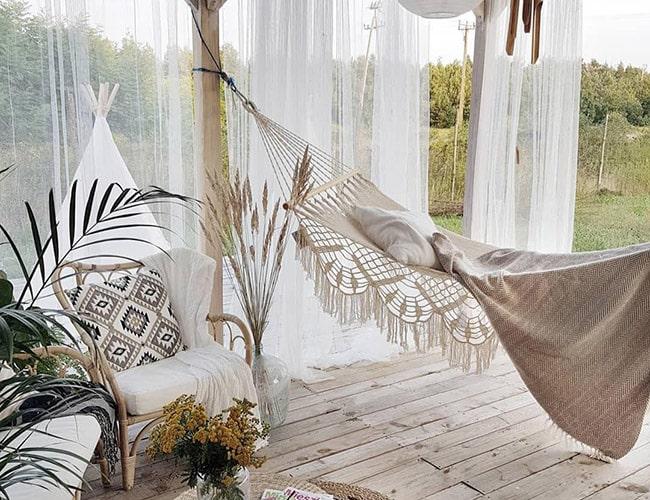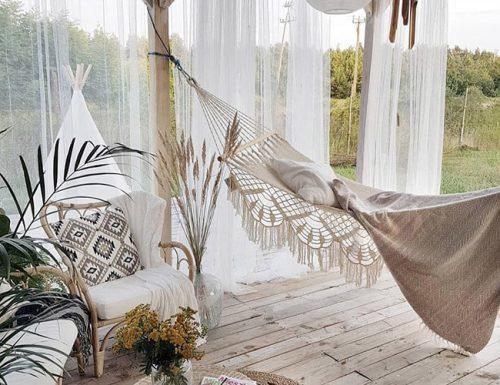 Relax or sleep off lying in a hammock at your backyard or in the woods. The comfort from sneaking off alone and sleeping in the open is refreshing. Hammocks with stands are preferable due to their stability and modern design, though they are also quite pricey. Double hammock set and steel stand, $59.97.
Picnic Basket
Source: picnicsincoolplaces via Instagram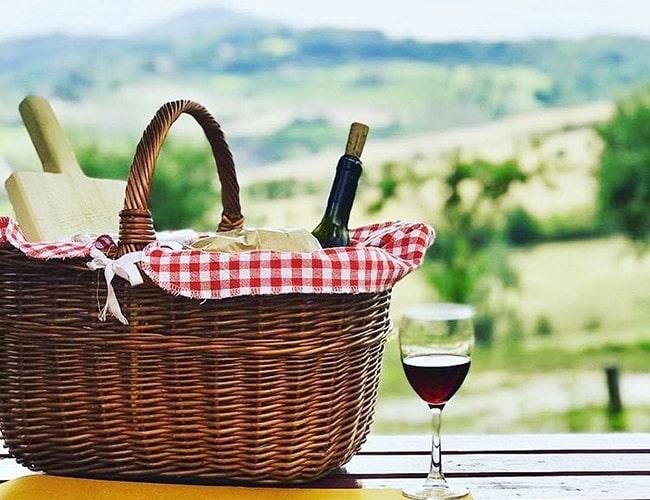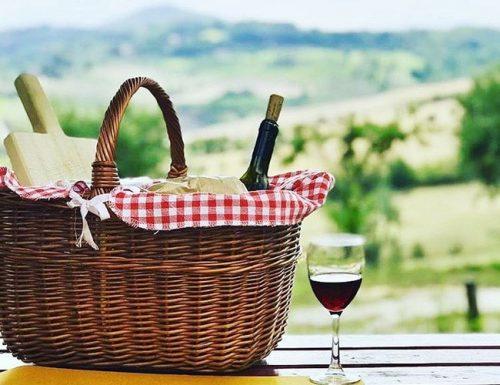 Going outdoor to spend some quality time together or with friends? A picnic basket is a must-have. It carries everything you need to have fun outdoors. Foods, dishes, cups, water bottles, napkins and even a bottle of wine. Time Moka picnic basket sells at Amazon at an average of $120.99.
Tent
Source: primitivewild via Instagram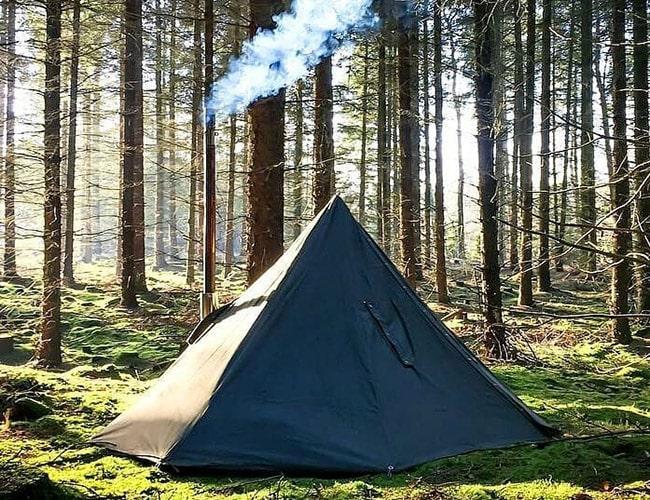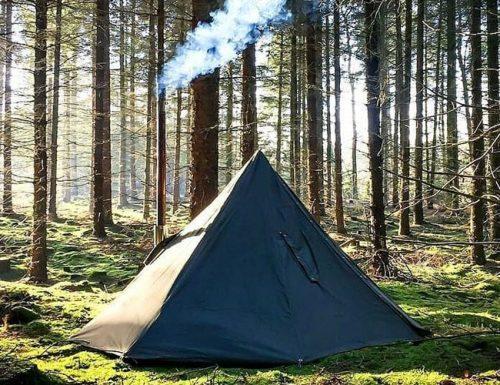 Gather under a tent and enjoy the outdoors, away from the harsh sun or rain. Entertain guests and throw parties, relax and have fun with friends and family, all under the tent. An outdoor tent serves one too many purposes. Tent canopies sell for an average of $150 on Amazon.
BBQ
Source: napoleonproducts via Instagram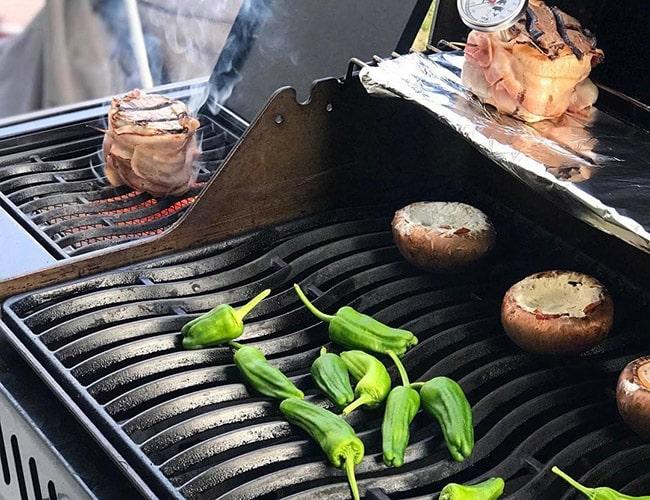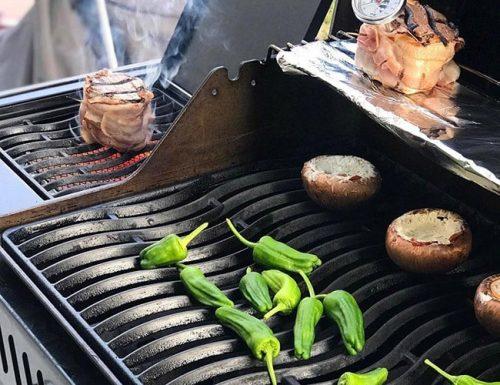 Own a pricey BBQ as wedding gifts from guests who can afford it. Sit out with friends to a BBQ treat and enjoy the outdoors on warm evenings or dinner with family. A Blackstone 36inch outdoor flat gas BBQ is a beauty to behold. It goes for $238.99 on Amazon.
Furniture
Source: cottonstem via Instagram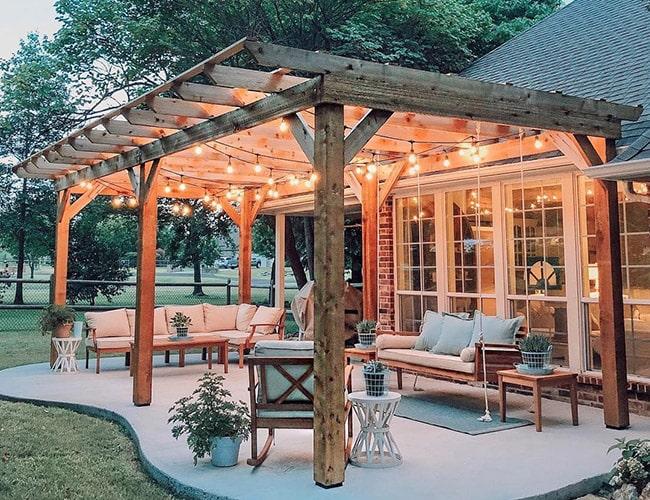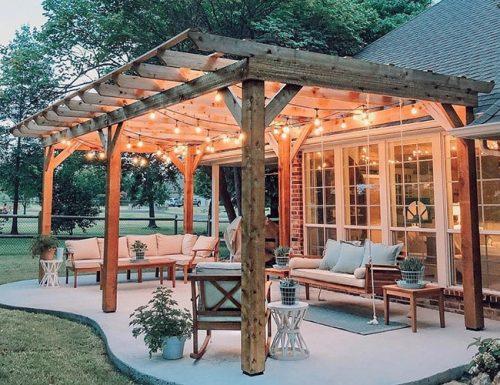 Outdoor furniture is very pricey. They are resistant to weather, mostly waterproof and comfortable while maintaining class, elegance, opulence, and style. They're mostly made of wood or aluminum which does not rust. They are sold on Amazon on the average of $600.
Patio Furniture
Source: kaginteriorogkunst via Instagram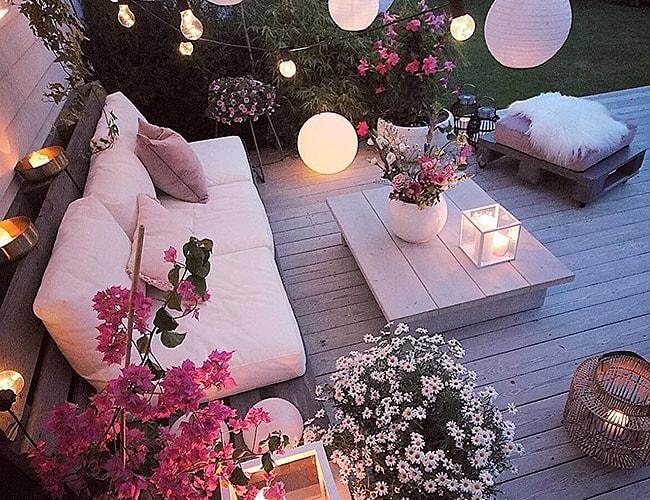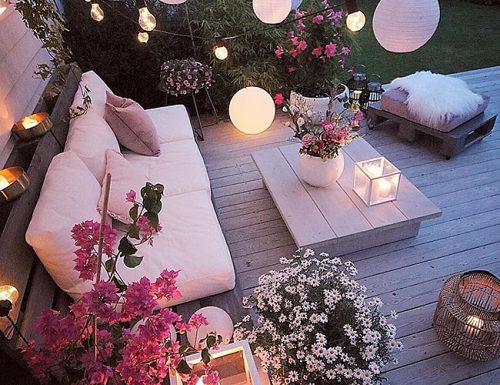 An evening of relaxation with your special one or friends on the patio wouldn't be complete without a comfortable patio furniture. Patios are also great spots to eat at dawn and warm evenings as you enjoy the outdoors. They are quite pricey and cost between $600 to $2000 on purepatio.com.
Gift Ideas For Honeymoon
There are wedding registry items for a honeymoon that you may forget to include unless you put them down really early. There are lots of items you would need for a comfortable honeymoon experience, and you have the opportunity to get them for free from guests. Tickets and hotel bookings may be top wedding registry items 2020, but they should be left for close family and friends. It is comforting to know that you are loved and also important to be safety conscious. Set up the registry at reputable airlines, hotels and honeymoon gift shops with flexible return policies.

Tags For Luggage
Source: etchedstudios via Instagram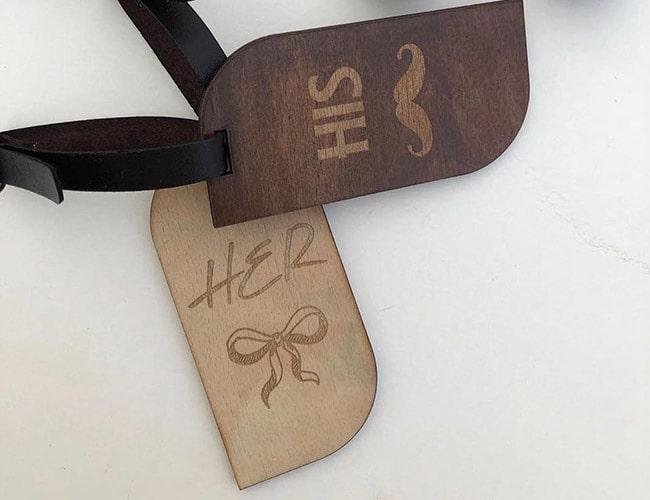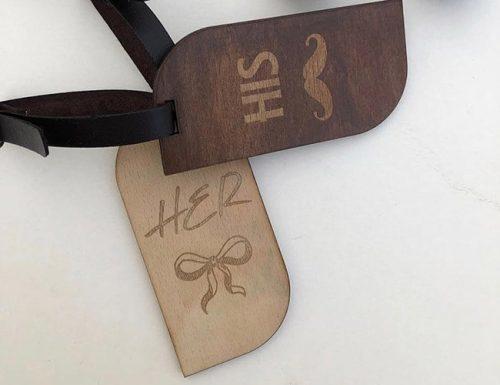 Losing your luggage or not being able to identify it could be quite stressful. His and Her luggage tags are fashionable and functional at the same time. Include them in your wedding registry for travel. A tag set goes for an average of $6.43.
Maps
Source: lilianthegoodlife via Instagram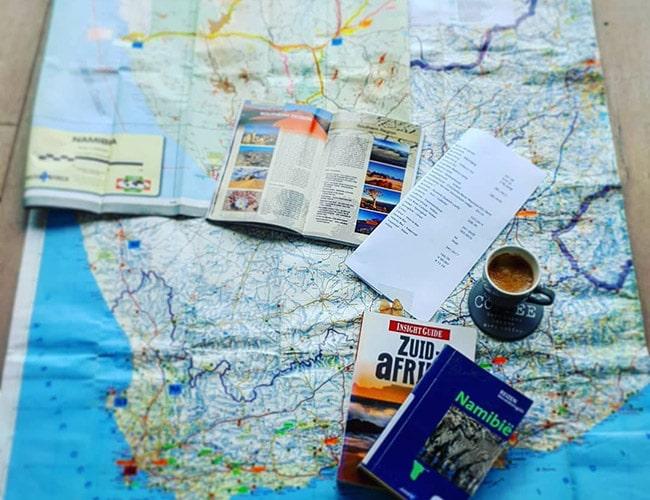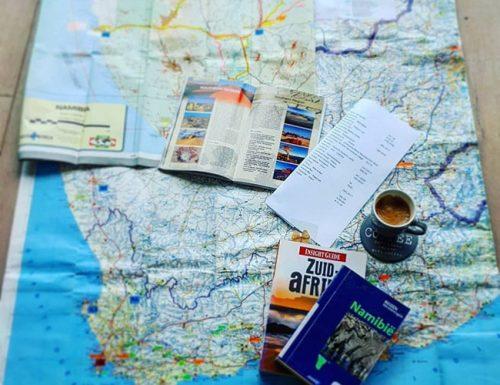 This is necessary for couples who are first-timers at a honeymoon destination. It keeps them from getting lost and guides them through to their chosen destinations. These maps are still valuable even after the honeymoon. Concise ones retail on online shops for about $14.32.
Books
Source: crimebythebook via Instagram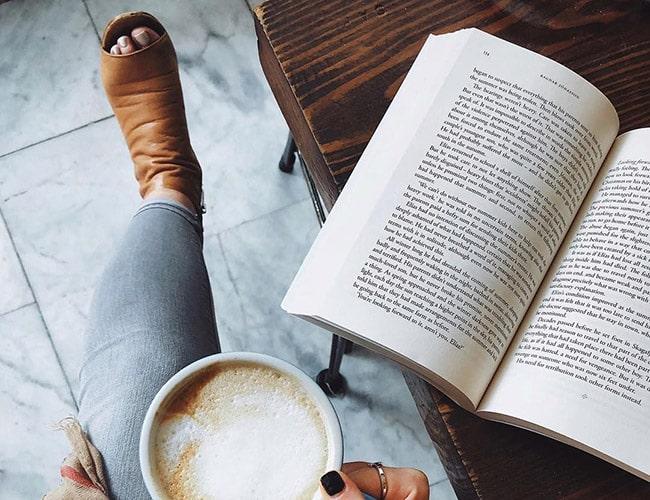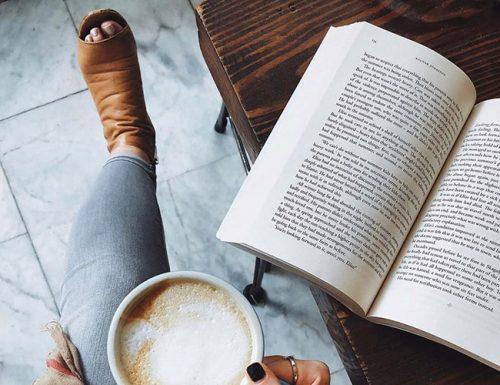 Ease off boredom while traveling with a book. An evening by the poolside without a book is incomplete. And what about nights when you can't fall asleep? A book is your best companion. Put down some of the best books on your wedding registry and get them for free. At an average, $5–$50.
Experience Day Vouchers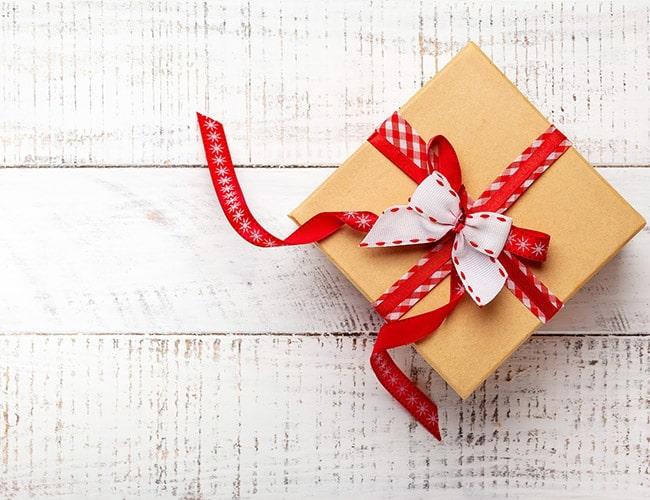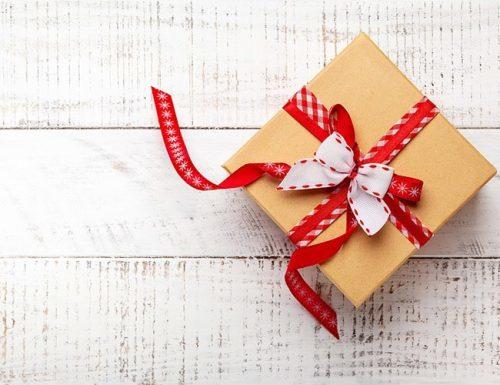 This item on your wedding registry should be the most amazing of them all. It allows you to choose items you would love to have, at the expense of your guest's pocket. It is also a great option for guests who do not know what item to give you for the wedding.
Gift Cards For Honeymoon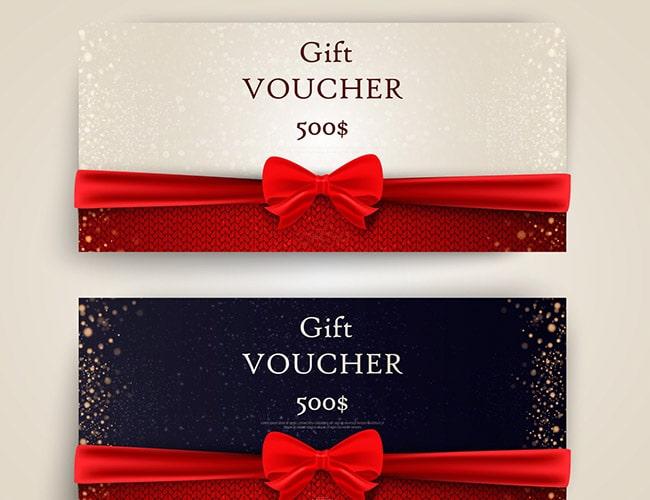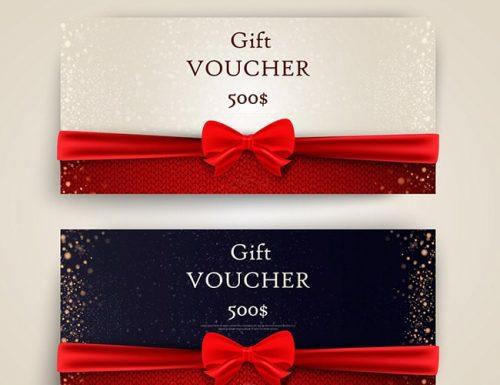 Honeymooners will have a fun time shopping for gifts and souvenirs with personalized gift cards. Gift cards are benevolent and help newlyweds save their own money while buying souvenirs that will be treasured for years to come. Vanilla visa gift cards are available in $25, $50, $100 and $200 denominations.
Plastic-Free Water Bottle
Source: _water3_ via Instagram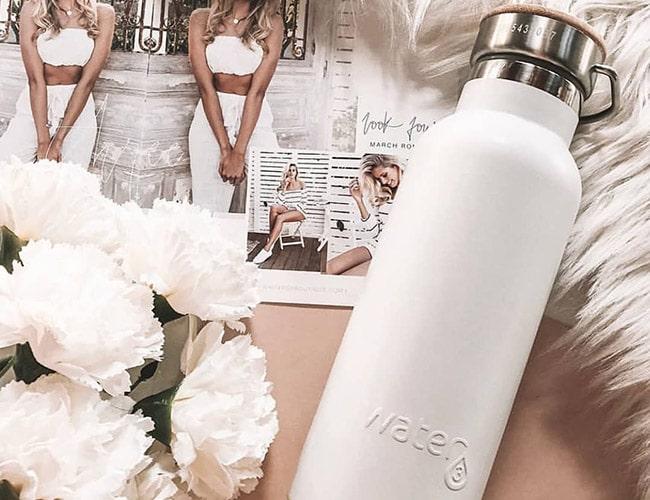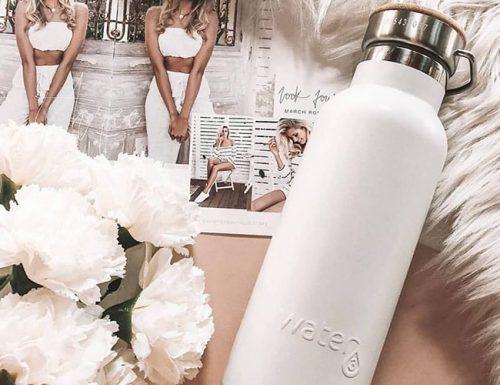 For walks in the wood, trails or hikes depending on your honeymoon destination, a plastic-free water bottle is essential. They are durable, maintain the temperature of fluids and are fanciful. They are seen everywhere and they are not going out of style any soon. They sell for an average of $27.56.
Toiletry Kits
Source: samorga via Instagram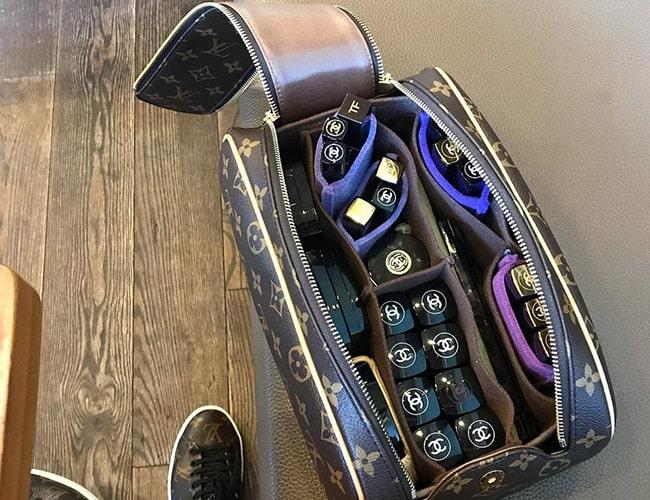 These are wedding registry essentials. No one can go a day without them. Soaps, tissue, wipes, razors, tweezers, name it. They are very important for everyone and make our everyday lives so much easier. You can get a factory packed toiletry kit or specify preferred items and products you want in it. They retail between $30–$200.
Travel Pack
Source: hardrideworkshop via Instagram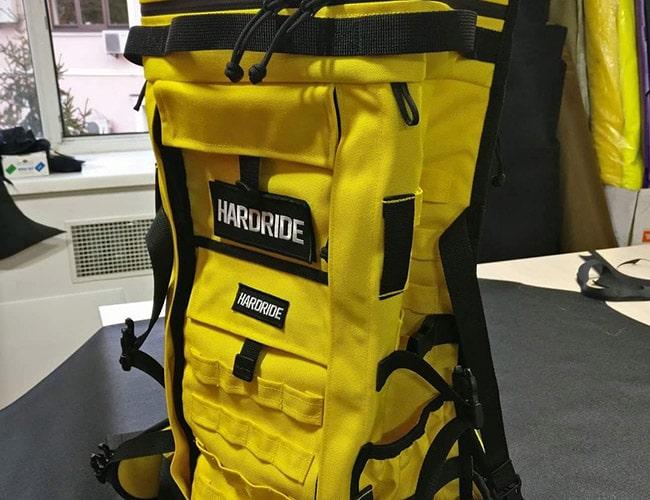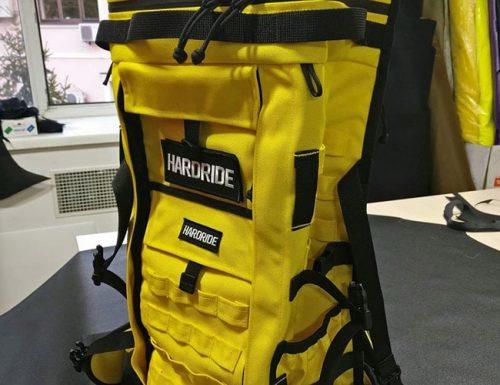 Travel packs are among great wedding registry ideas for the groom. They don't move around with much, so a travel pack will do. Travel packs contain basic essentials, enough to give a very comfortable time away from home. Grooms will thank you for it. A travel pack retails on average for $35.
Suitcase
Source: andiamoluggage via Instagram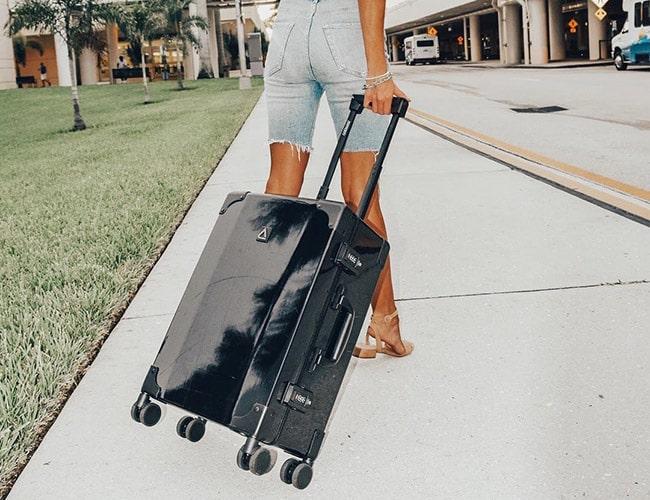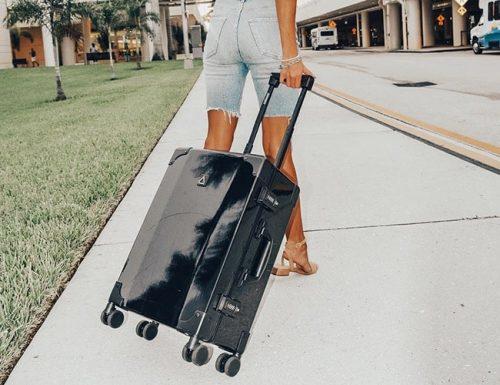 $55.34.
Hotel Bookings
Source: travelling__today via Instagram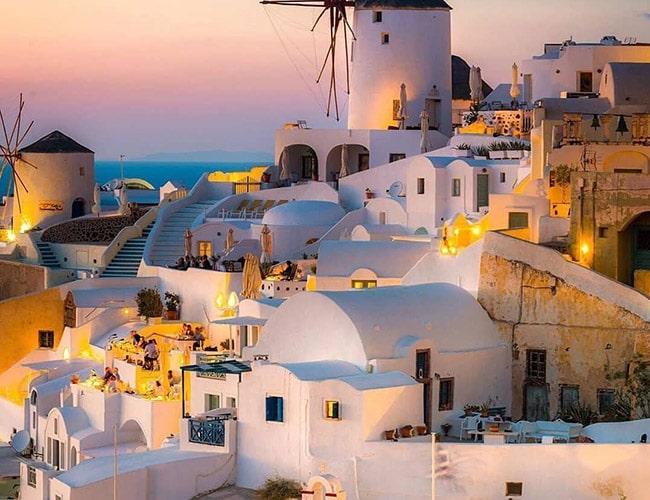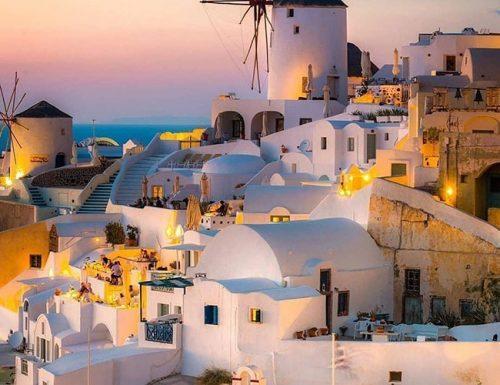 When putting down hotels on your wedding registry list, take comfort, accessibility, service, and cost into account. This is one luxury registry item that will leave you refreshed and relaxed. Hotels like the Fairmont Chateau Whistler in Canada go for an average of $207, same as some best rated French hotels.
Fly Tickets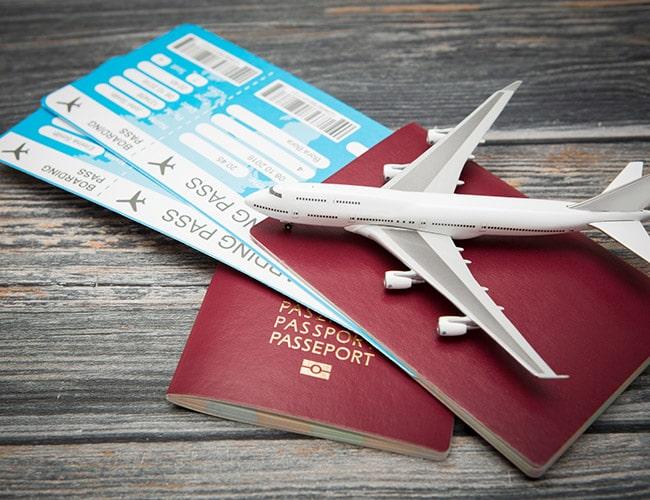 When creating wedding registry ideas for couples who have everything, plane tickets to choice destinations are a well-deserved luxury. A trip to Bora Bora, one of the top honeymoon destinations goes for an average of $1734 according to tripadvisor.com. You get to have an experience of a lifetime.
Donations
Source: lecreusetau via Instagram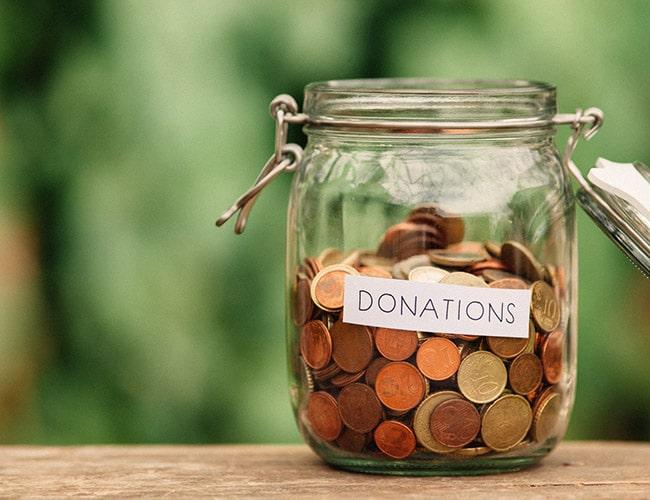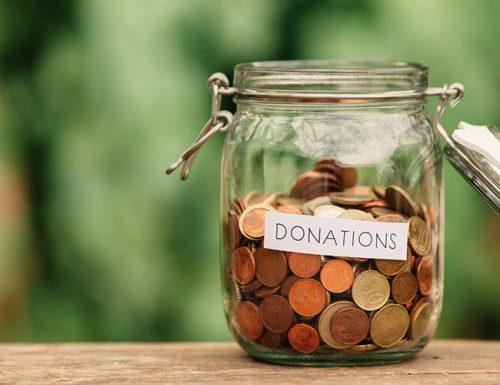 Honeymooners need all the money they can get, especially couples who are starting out. Indicating donations as an item on your wedding registry list leaves an opportunity for guests who are undecided about what gifts to buy, to give money. And this goes a long way to solve needs.
In Conclusion
We hope that every item outlined here was useful. We tried to make one of the best wedding registries lists you can think of.
This list from Wedding Forward is well thought out, detailed and can serve as an ultimate checklist for you and other couples looking for top wedding registry items 2020 for your lists.
We also put quality and durability into consideration, armed with the knowledge that a well-tailored wedding registry is meant to help you and most couples start out life in relative comfort while you save money. As such, we know couples will use most items for a long time before updating them. Look through the list, pick items important and appealing to you and make up your own wedding register.