After all the struggle, it's a win for the strong LGBT community, as you can now express your love legally. The wait is over, and same-sex couples are seeking for gay and lesbian wedding ideas for nuptials. You want to make it official and we are oh so happy to be of immense help to you all.
We've come up with same-sex wedding ideas to give that perfect touch to your ceremony and wedding reception. From hot Groom's maids to rainbow affairs, power invites, and unconventional brides check out 20 awesome LGBT wedding ideas.
1. Curved Seating Pattern
The straight row seating pattern is kind of out of style. Do something creative by seating guests in a circular pattern, so they can witness your love effortlessly.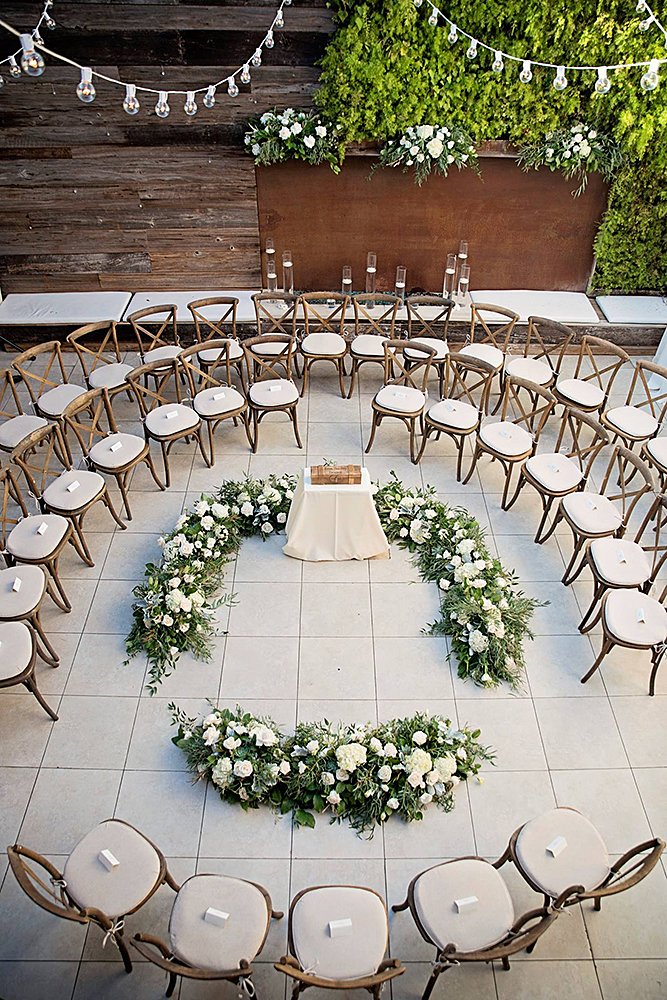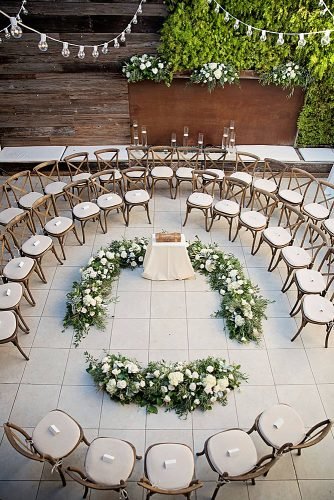 2. Groom's Maids
Gay weddings don't always have to be about hot looking groom's men. One of the best gay wedding ideas is having a lineup of Groom's maids who'll fire down in expertly tailored suits.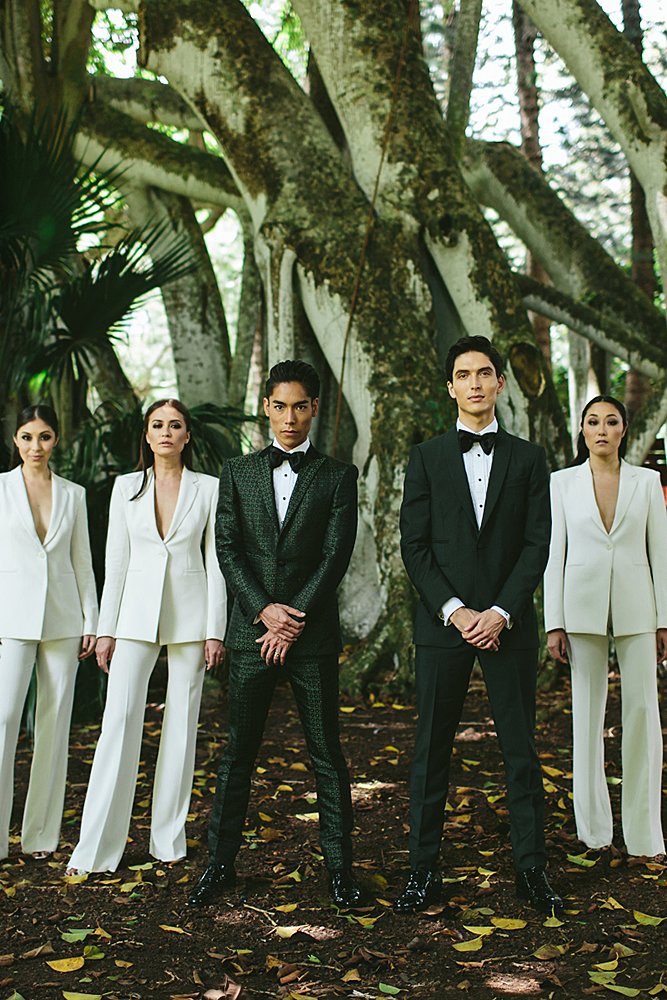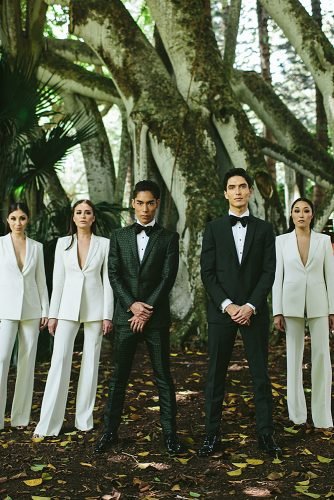 3. Cute Photos
Embrace some of the most beautiful wedding ideas perfect for gay wedding reception photos. Kiss under sparkle rain, show off rings, use a photo booth, hold up love banners, etc.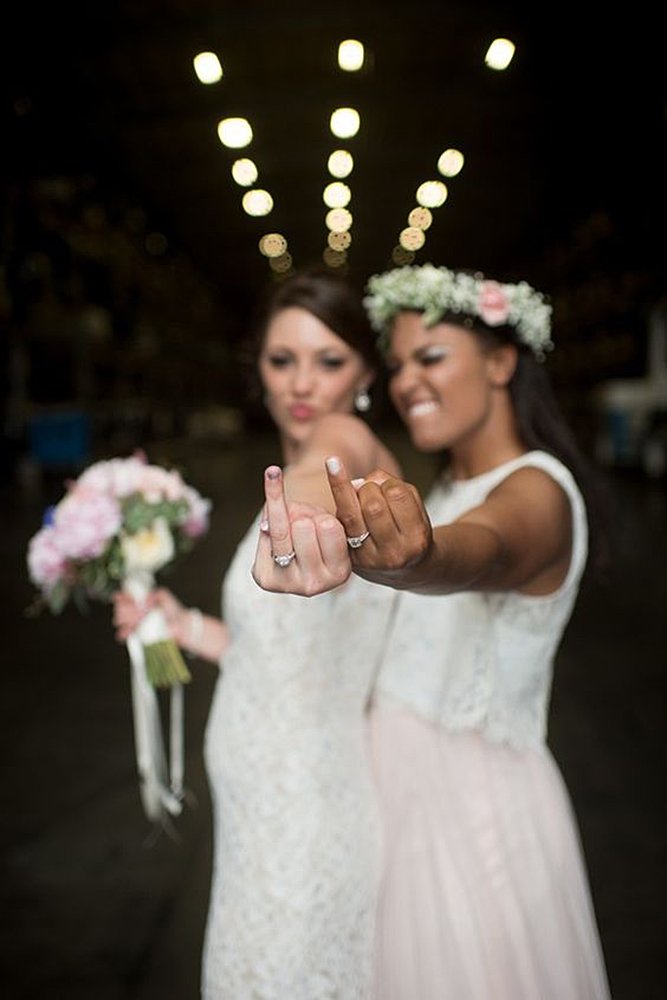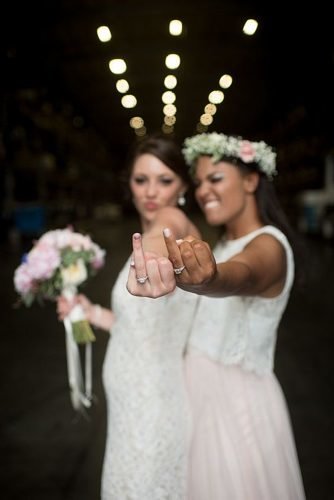 Beautiful same-sex wedding ideas can come in a plain colored cake with hidden colors within. A simple pastel color covered cake will show off layers of rainbow color when cut open.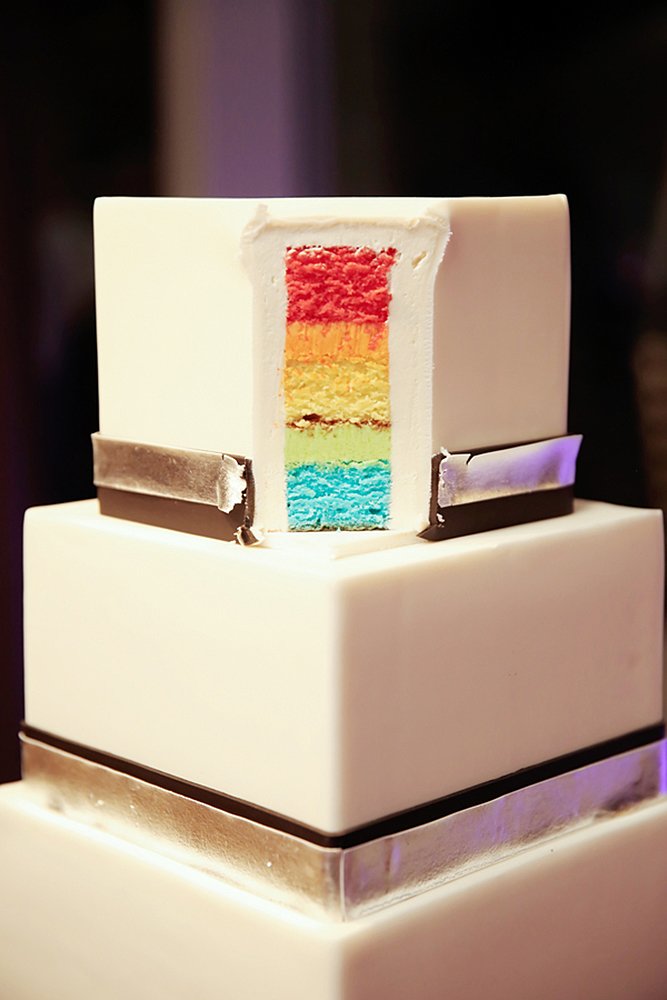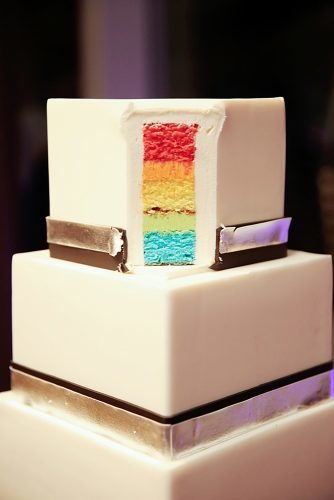 5. Rainbow Inspired Confetti
Having a dilemma with lesbian wedding ceremony ideas for a wedding theme? Add a splash of color to your day by making your confetti a rainbow color affair.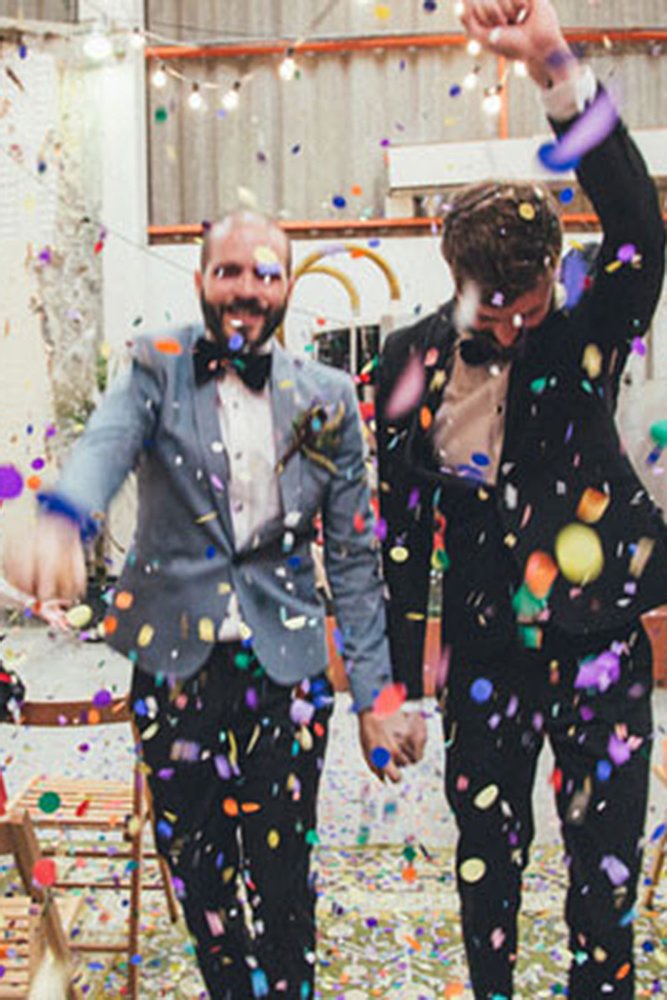 Source: gorevazquez 6. Fun Signage
Looking for the perfect LGBT ideas with which to make an entrance into your wedding? Fun signs are the way to go, as your cute pet or bearer walks before you.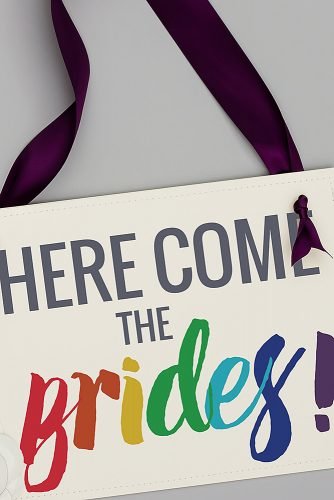 7. Same-Sex Flatware
Monogrammed flatware for Mrs and Mrs or Mr. and Mr. is the perfect one for the dessert table. One of the best and personalized same-sex wedding ideas to adopt.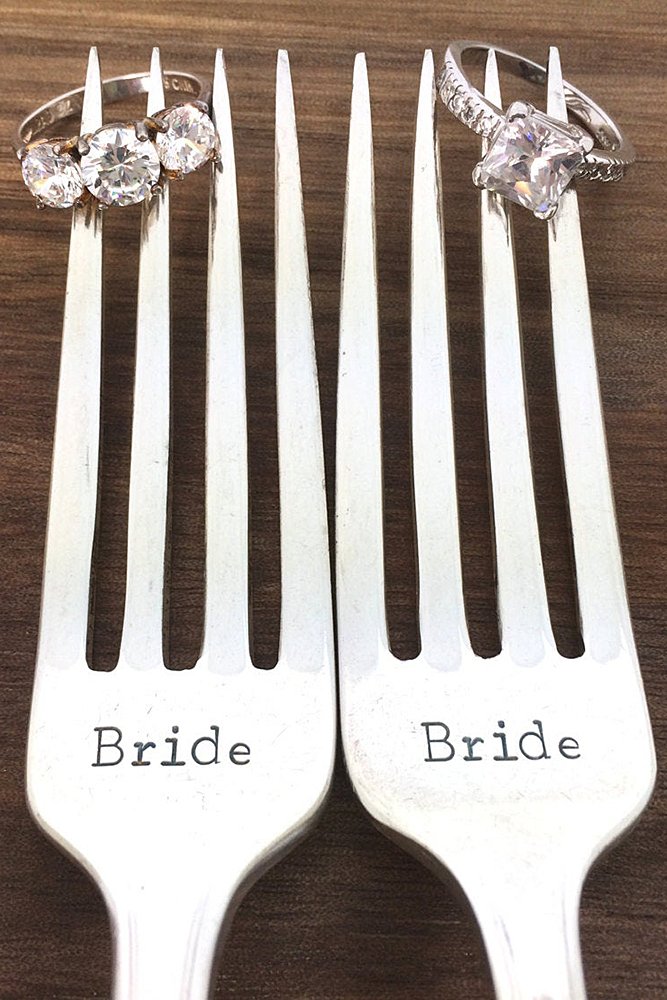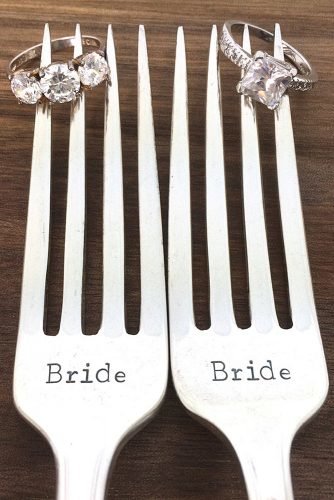 Source: BlockandHammer 8. Rainbow Attendants
We are talking about showing your pride in one of the most special days of your life. Have your attendant's rock rainbow-colored dresses.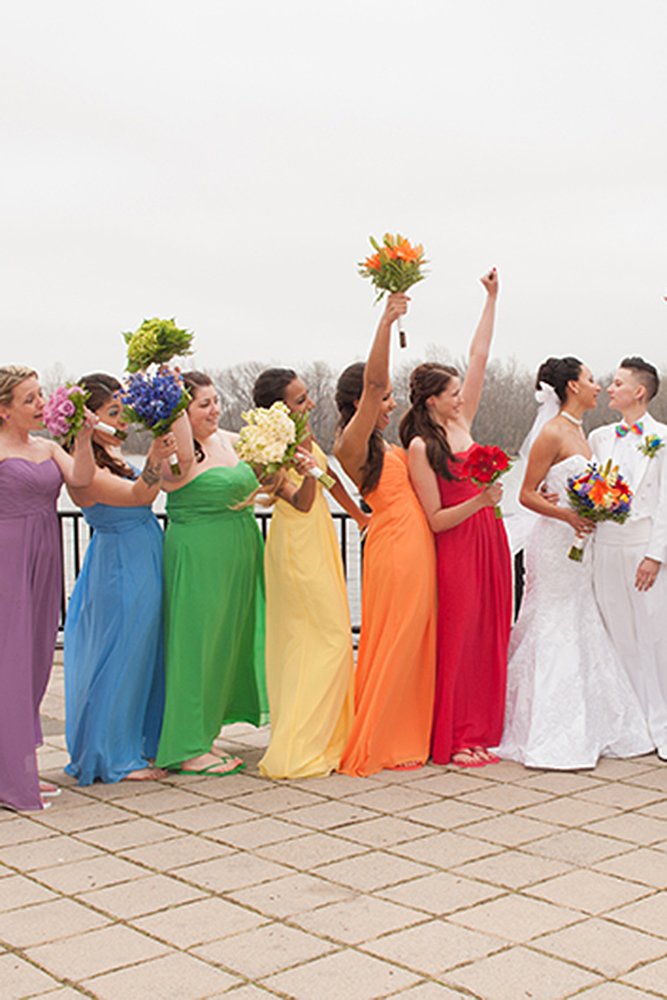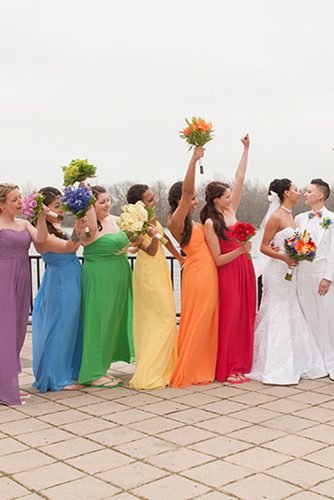 9. Chair Signs
A quick relay to the guests is one of the most important wedding reception ideas. Have the Mr. and Mr. or Mrs and Mrs signs at the back of your chairs.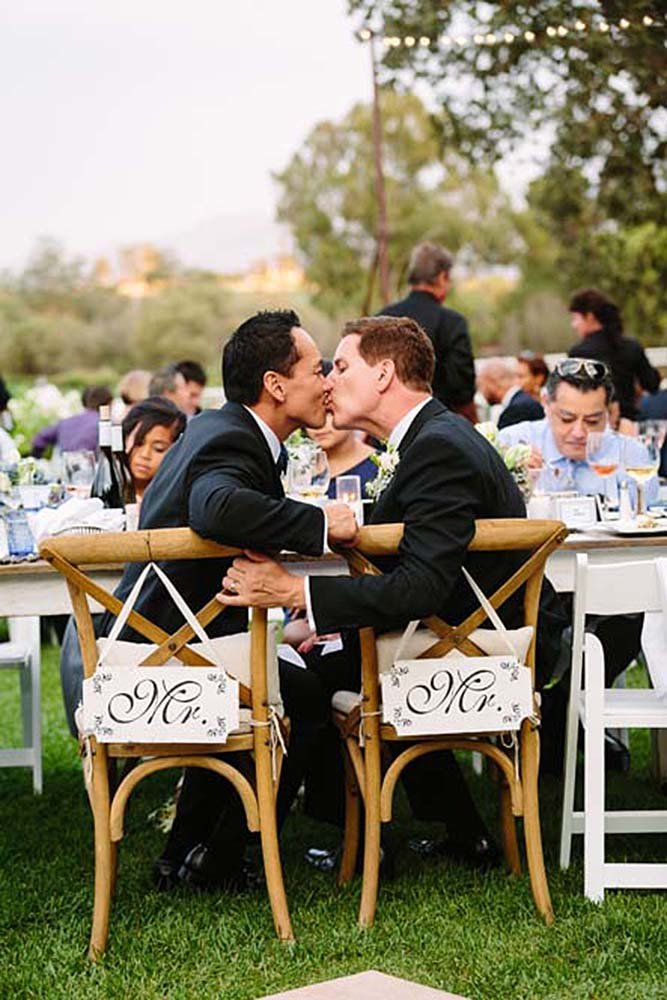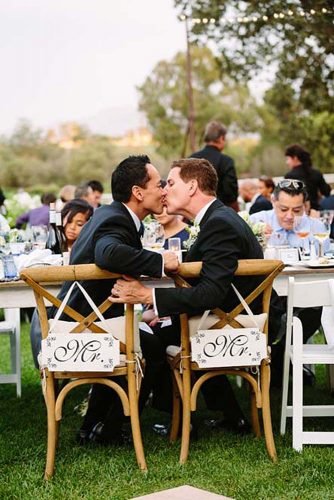 Source: brianleahyphoto 10. Matching Pieces of Jewelry
One of the essentials of planning a wedding is getting the right accessories. Pair it off and show solidarity with your beloved by wearing the same jewelry design.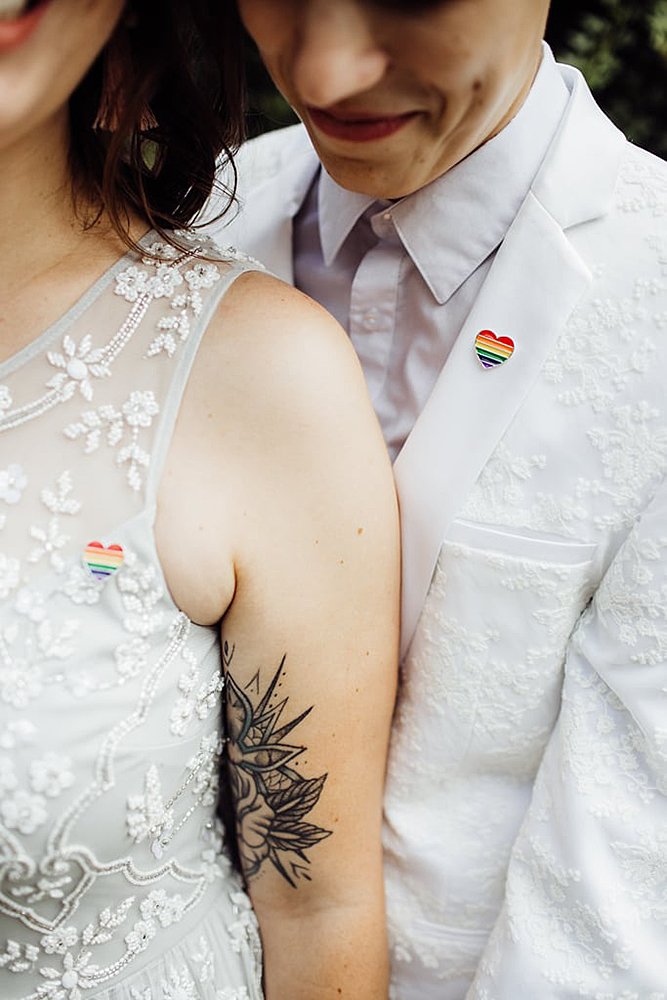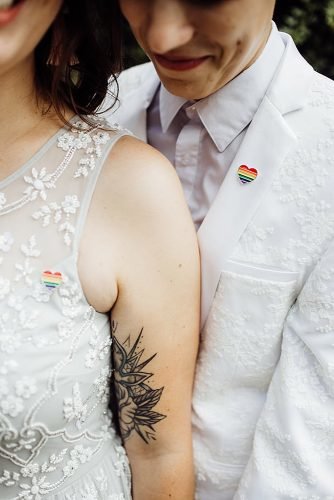 11. Bride and Groom Signs
Same-sex wedding ideas show us a fun side with seating arrangements. Tell the guests through signage that they can sit anywhere, as there are no picking sides.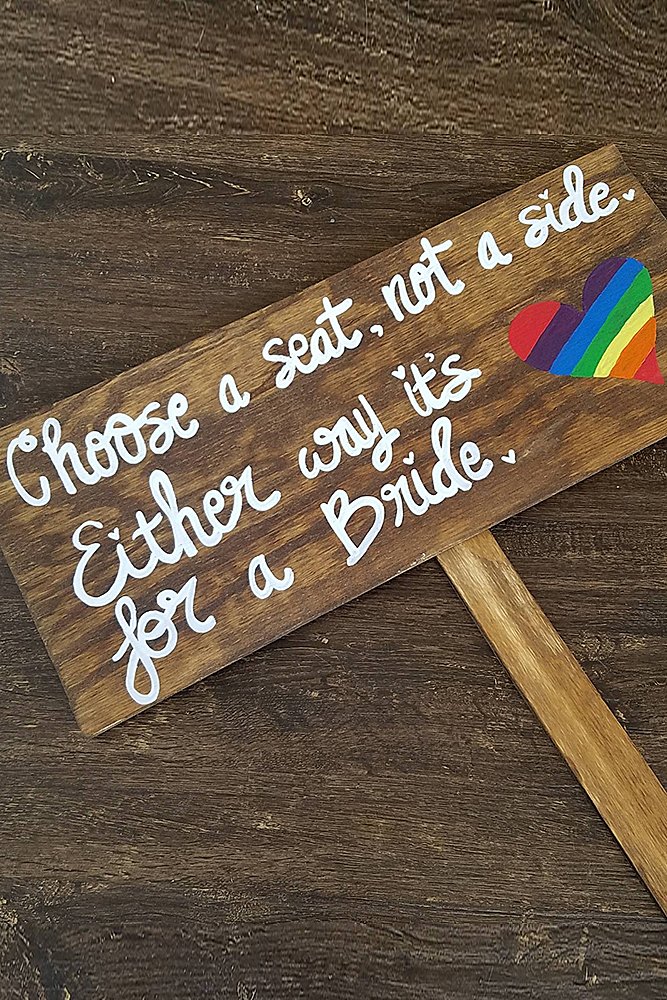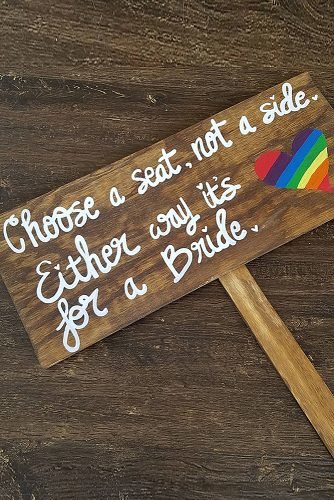 Thinking of LGBT ideas that could help you add a personal touch to your wedding? Do so with double Mrs, double Mr., loved up geese or ganders and other awesome wedding cake toppers.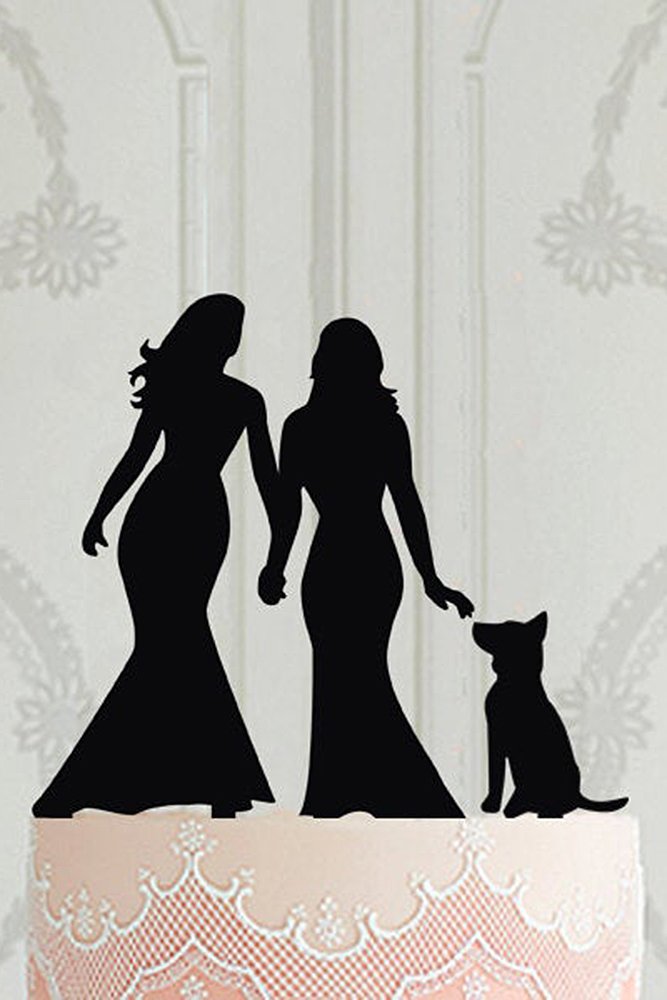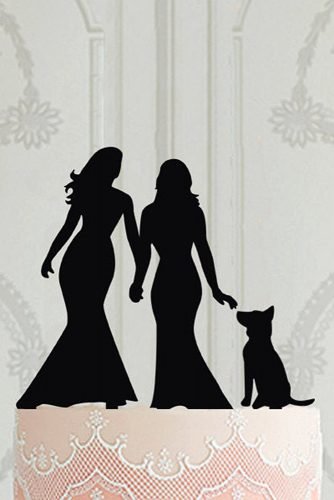 13. Love Cufflinks
One of the best gay wedding ideas is love expression. Do that with cuff links that have inscriptions of how much you love each other.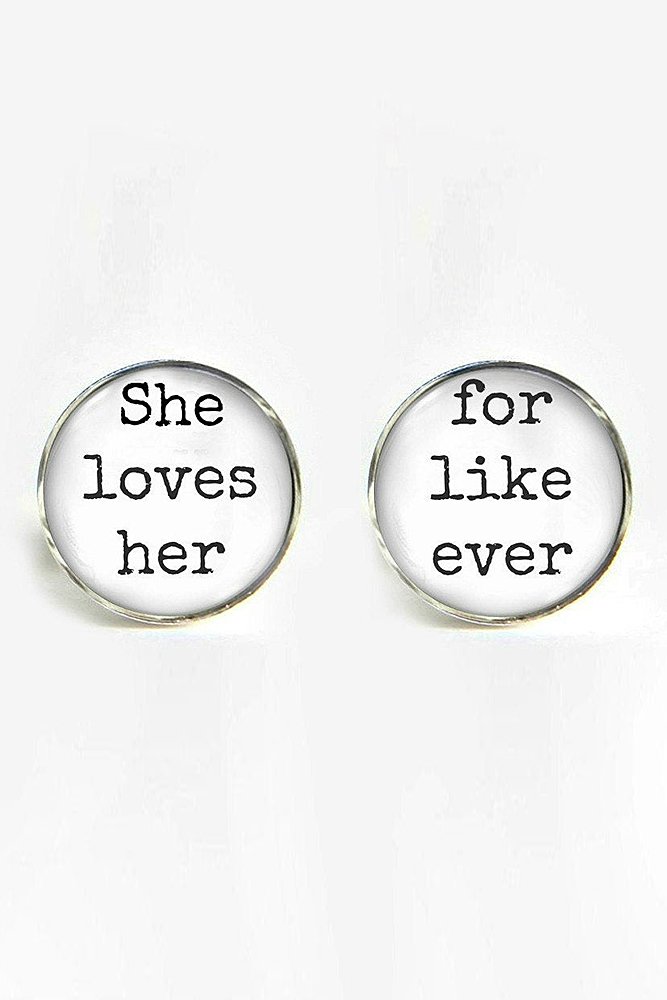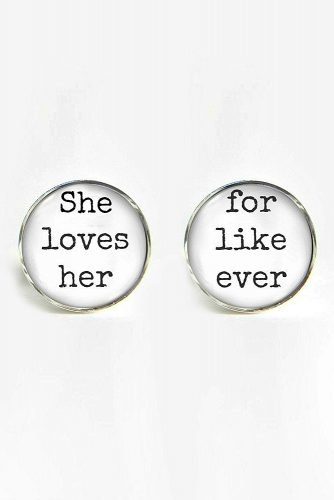 Another way to show off your pride while celebrating your day is in your shoes. Rock a pair of sneakers with rainbow soles and laces for that color fiesta anytime you raise your legs.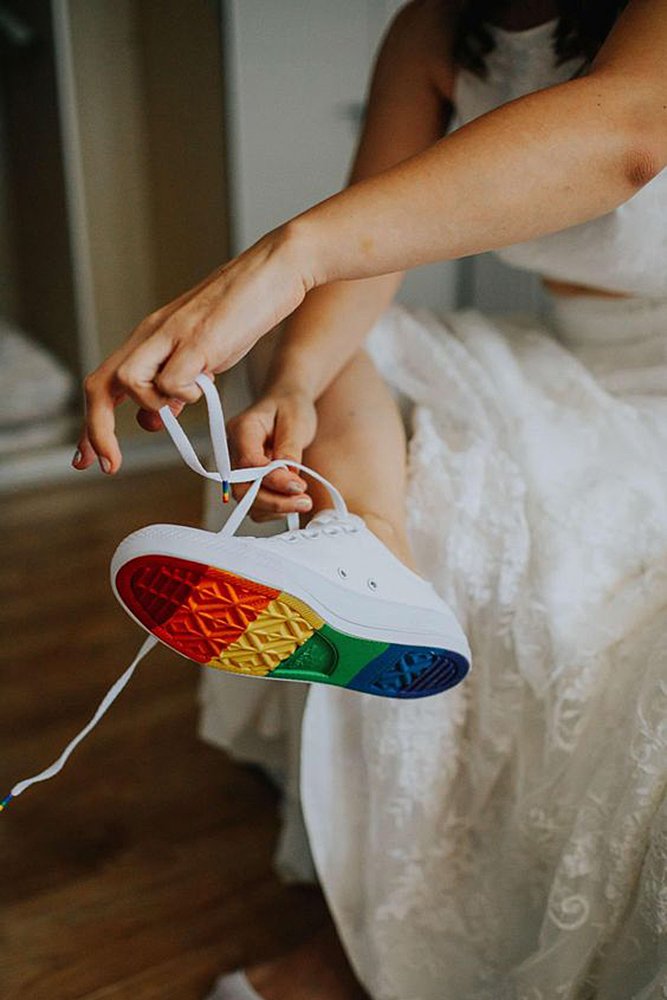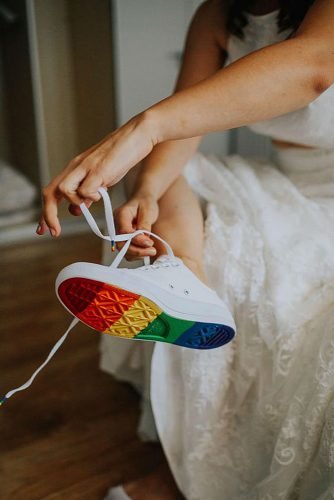 15. Two Bride – Two Queens Invite
Everyone knows that the queens of a chessboard are powerful. Showgirl power in your invitation by creating two chess queens on your wedding invitations.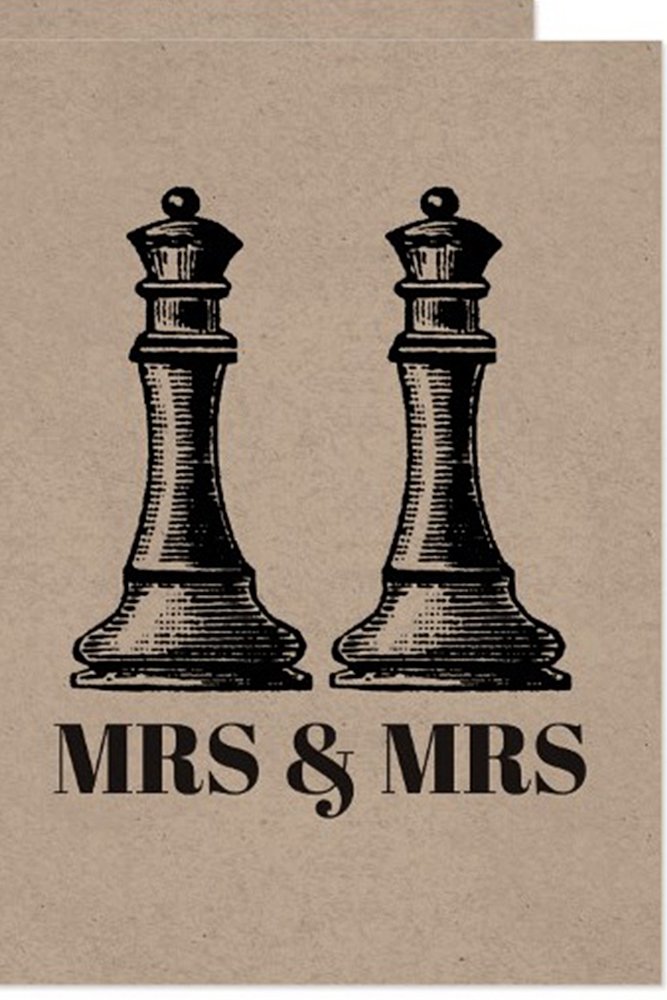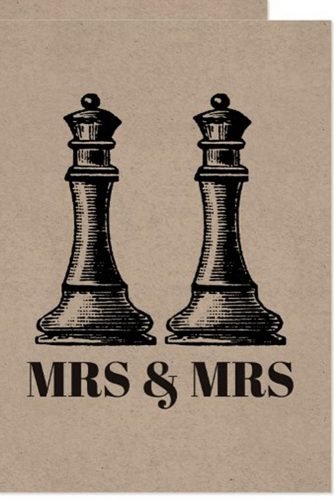 Source: zazzle 16. Statement Flutes
Statement flutes are the perfect champagne flutes for your wedding toast. Let the guests know once again, that he is yours and you are his.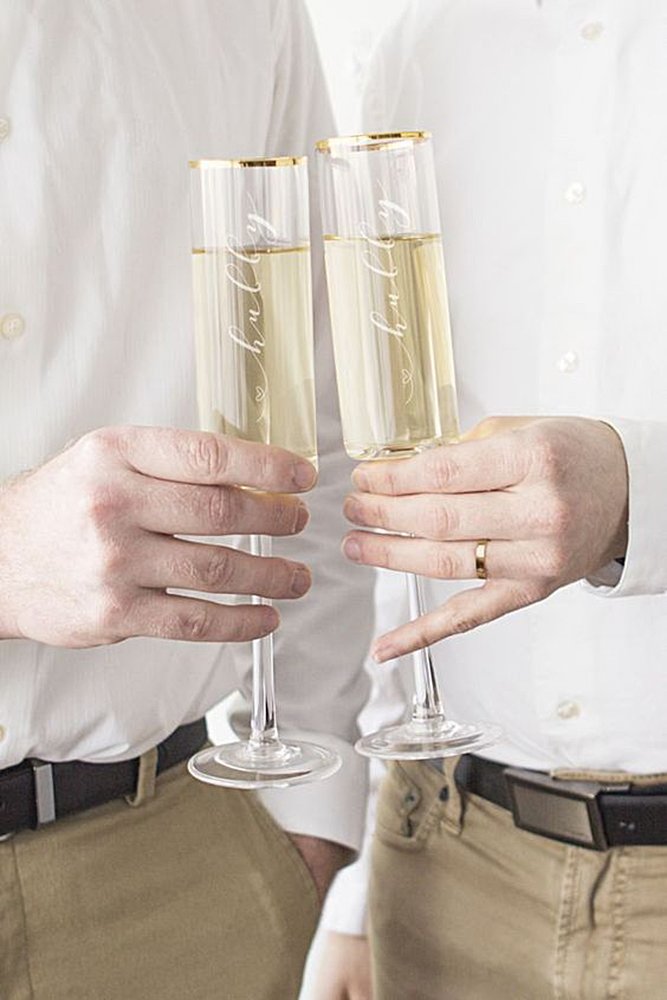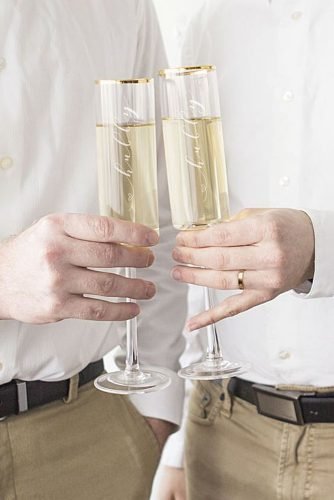 17. Double Bouquets
Two brides, two bouquets, one of the most awesome lesbians wedding ceremony ideas ever. Show the happy guests that two are better than one, and two can play.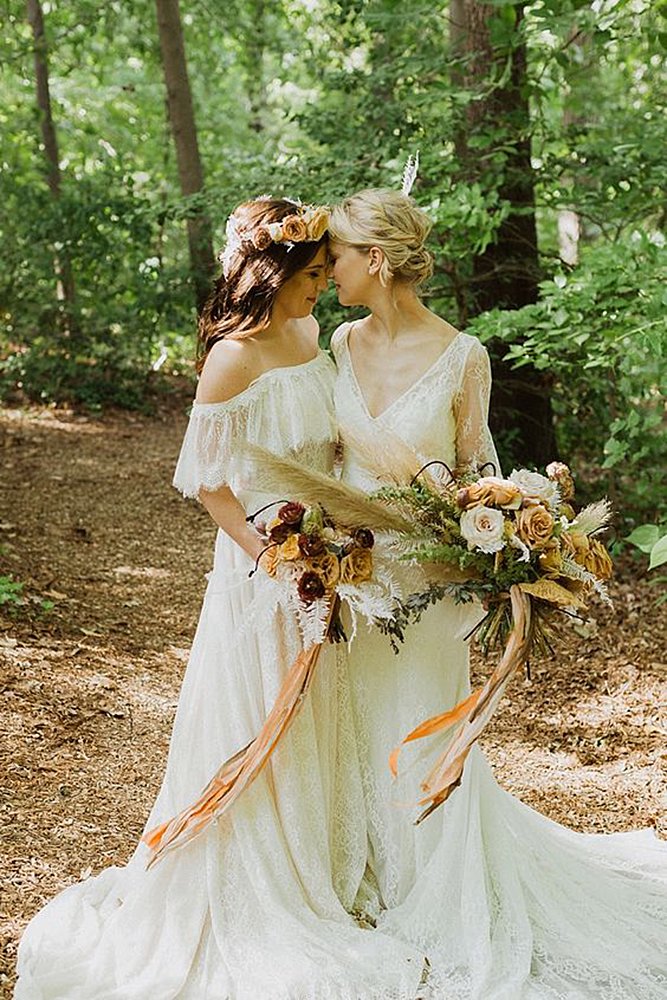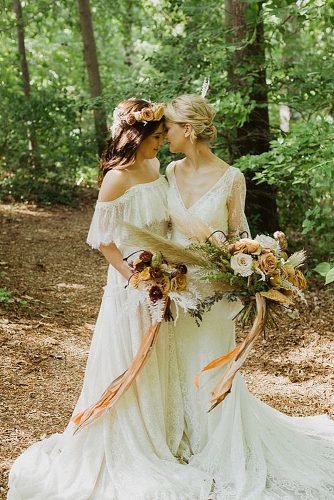 Blue colors, pink colors, bow patterns, Cinderella dress patterns, or whatever suits. Cute cupcakes is a same-sex wedding idea that helps you push out your personalities through their designs.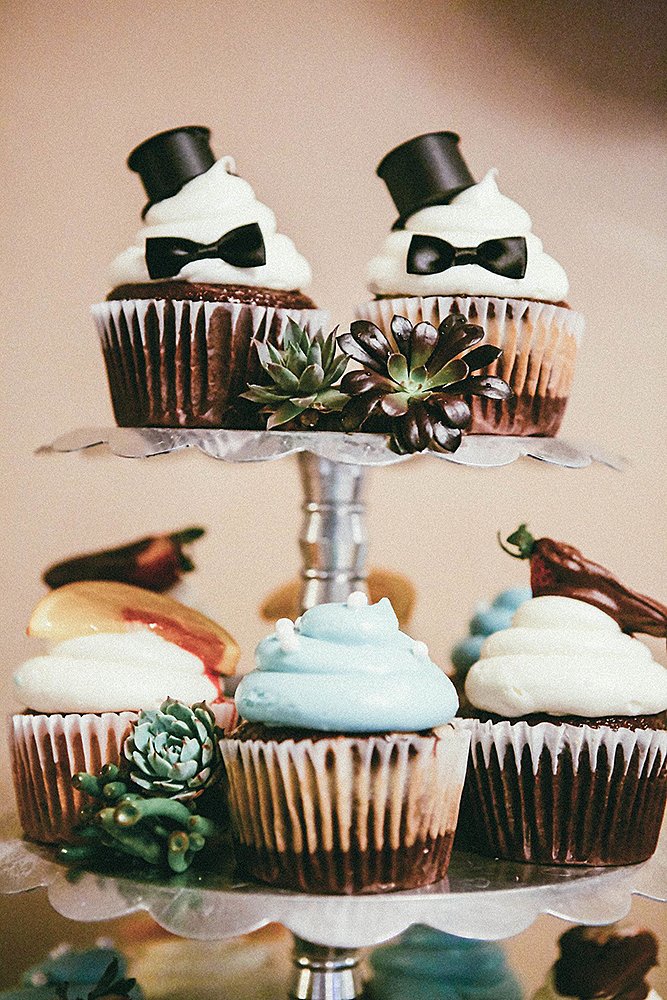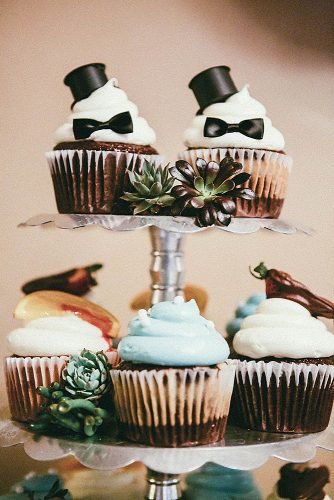 19. Rainbow Cakes
In place hidden colors, show off your pride at first look by making a rainbow-colored cake instead. From the outer layer and covering, to the intricately detailed embellishments, make it an affair of beautiful colors.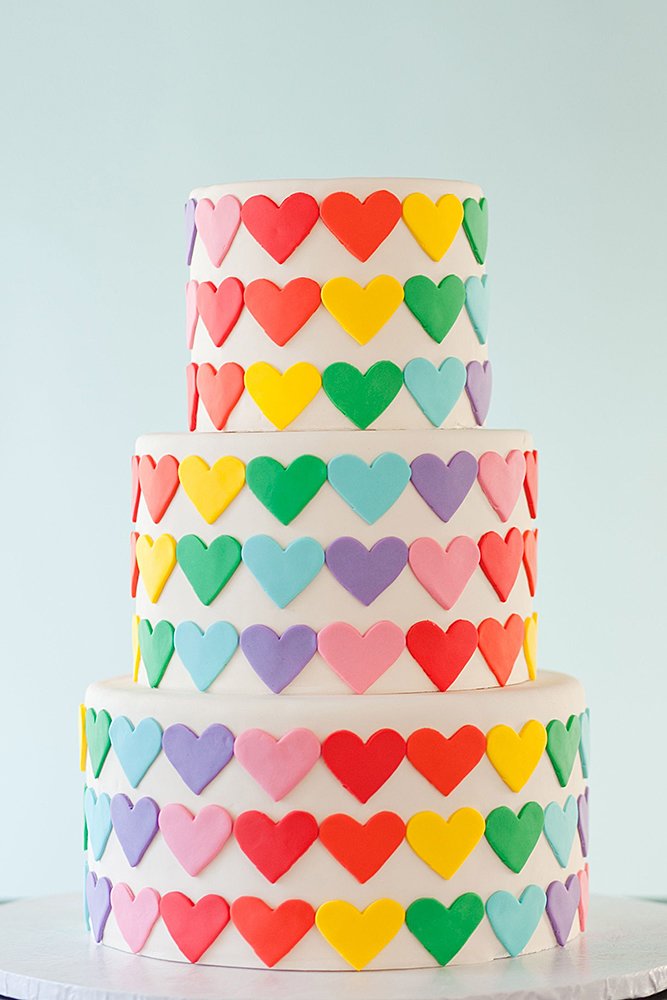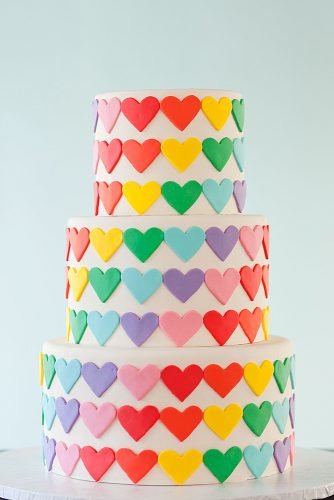 Source: erinbakes 20. Unconventional Brides
Are the Mrs and Mrs not into the princess wedding dress things? Rock on hot and lavishly styled jumpsuits that will knock the breath off your guests.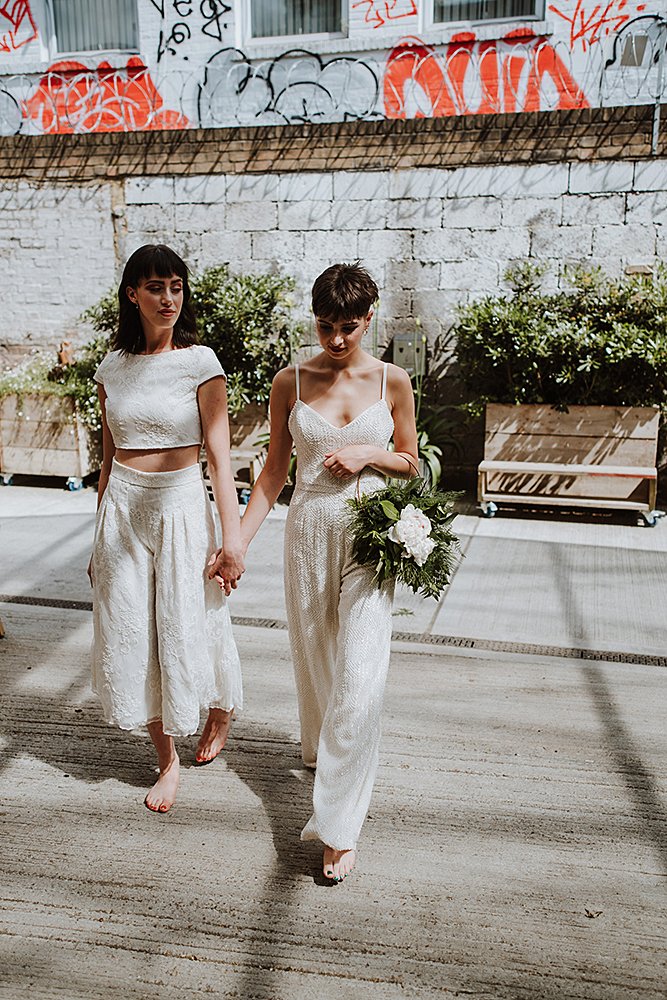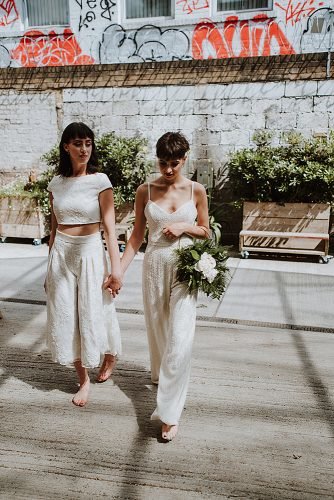 Source: amirobertson
Not too many creative gay and lesbian wedding ideas about in the past. But everywhere is expanding to accommodate the unique same-sex couples, and this includes the wedding industry. Hence, we have drawn up a selection of new, refreshing and currently trending wedding ideas for same-sex. If you're having a lesbian or gay wedding anytime soon, checkup these LGBT ideas. From your wedding ceremony to the wedding reception, and after, we've got you covered!