Once you get that proposal, you become aware that you need a formidable wedding planning timeline. And if your wedding happens to be 2 years in advance, lucky you, but it isn't time to relax. Time waits for no one, and before you know it, your wedding is here.
We've drawn up a well-paced wedding planning timeline template for both local and destination weddings, with tips and advice from real brides'. The template below is well detailed to keep you busy for the next 2 years without causing you any stress.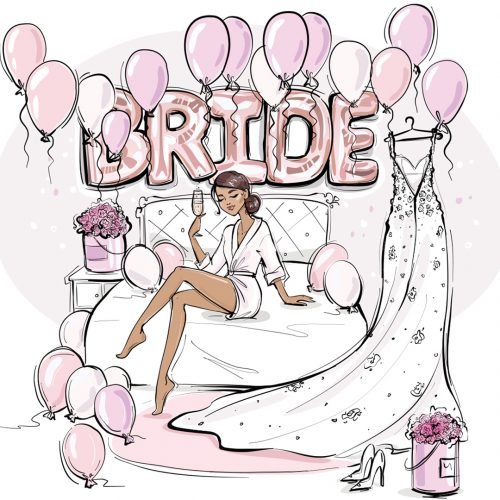 2 Year Wedding Planning Timeline: 24 Months Before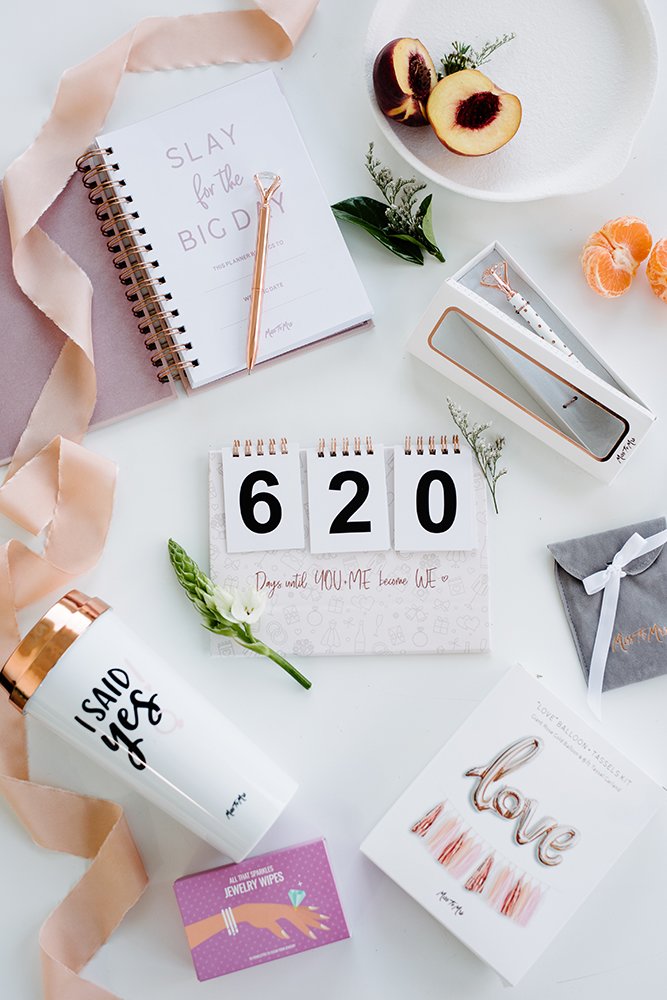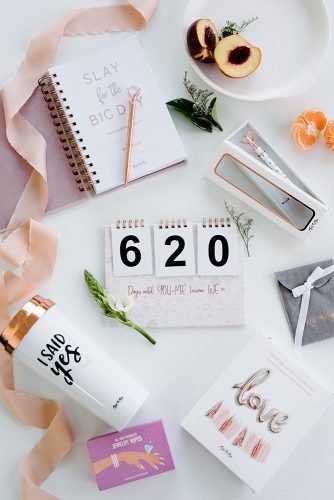 A 2-year wedding planning timeline gives time for the most basic things that you'd otherwise have rushed or skipped. See things to do and the steps below.
Bask in the excitement of proposal for a little while, and start mentally visualizing a timeline for wedding planning. You may think you have all the time. But planning a well-paced wedding timeline is no joke.
Spread the great news of your engagement to friends, family and the general public if you wish. Your immediate family and friends concerned will give support and have ample time to prepare.
Decide on wedding style, whether religious, non-religious, traditional, civil, non-traditional, etc.
Pick a few potential wedding dates and choice seasons of the year to have your wedding. Do you want to have your wedding on a holiday, off-season, summer, or fall?
Draw up a planning spreadsheet, budget, and a master wedding planning timeline checklist. This is a comprehensive spreadsheet, and checklist of everything needed to pull off a wedding. You'd cut down as you go.
Decide on the number of guests and the wedding party you plan to have.
Establish a relationship with your officiant or clergy and start asking the necessary questions. Get information on the dos and don'ts applicable to the type of wedding you're having. If you'd be writing your vows and choosing your songs or readings, it's time to know what gives.
Have a talk with the family about your wedding, expenses and how much they are willing to contribute. This ensures that they aren't left out of your wedding planning.
Begin research and leg work to acquire information about marriage legalities and requirements for a marriage license.
Start running a check of all the choice honeymoon destinations you've ever dreamt of. See which ones fit your specifications and budget.

With how stressful wedding planning gets, there is something every bride-to-be needs to make the preparation journey easier.

Miss to Mrs Bridal Subscription Box

delivers the best items for brides: clothes, decor elements, jewellery, fun party things, beauty & spa goodies, useful planning items, tips and inspiration right to your doorstep.

To gain the best experience, subscribe right after the engagement, even if it's 2 years till the Big day.

Miss To Mrs

offers unique delivery options, so you will receive boxes every 2 or 3 months, depending on your wedding date.
TIP FROM REAL BRIDE: Rachel from Australia says every couple should choose things they can't compromise on, and work around the rest. She says for her, it was her dress.
18-Month Wedding Planning Timeline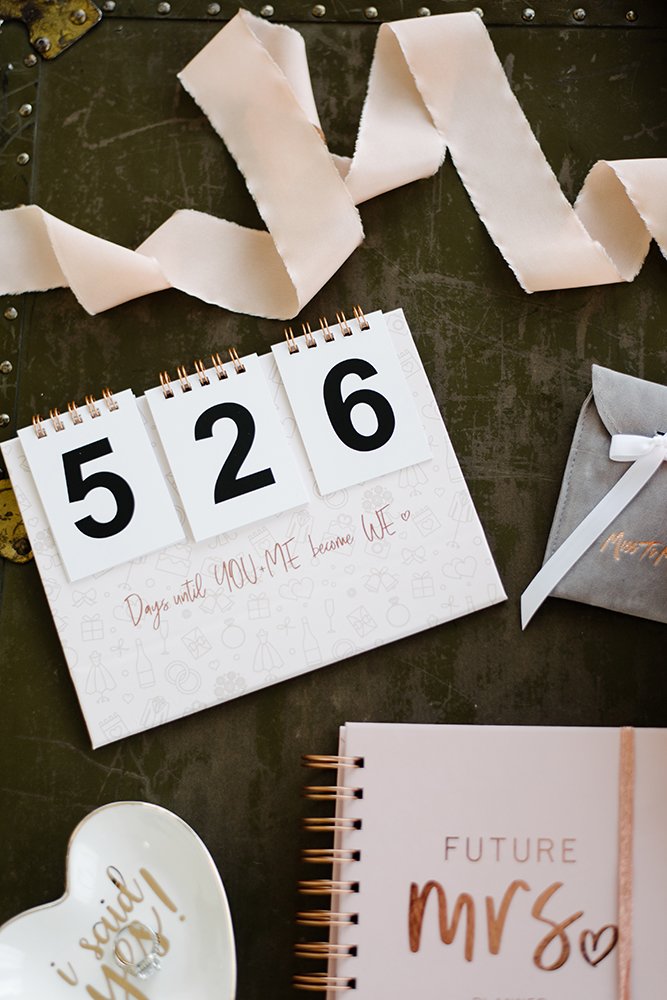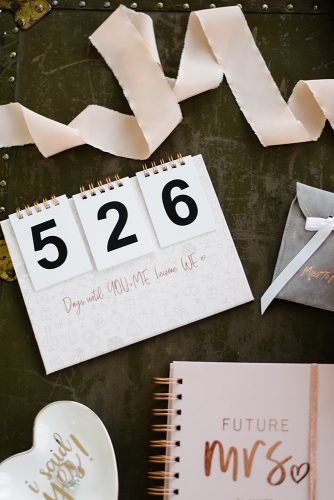 By the 18th month of the wedding planning timeline, you're gradually setting into the reality of planning a wedding. It's time to add more color and flair to the process through the following tasks.
Turn up your creativity by picking a wedding theme and starting your own Pinterest board. Remember to stay realistic, as many wedding pictures are art and not from real weddings. Also, keep your budget in mind.
Start looking at choice venues for your wedding. This is the core of weddings, and takes a considerable chunk of the budget, after food. No venue, no wedding.
Now is the time to create your priorities wedding planning checklist, as you approach the 12th month. Grade from the most important to the least important. This reduces the level of stress to the barest minimum, and you'd begin to focus on the things that matter. Consider an opportunity to subscribe to Miss To Mrs Bridal Box, if you haven't done it yet.
Throw your engagement party. You need to get that out of the way, so you can focus on other things. And, it gives the parents, relatives, and every special person in your life an avenue to hook up. A great idea, because they'd work together in the coming month. Harmony and familiarity is important
Check that your officiant, clergy or celebrant will be available on your potential wedding dates. If you're hell-bent on using a particular celebrant, their availability is essential to your day. So you may have to plan around them.
Choose the people you want at your wedding party and tell them ahead of time. They will have enough time to make all the necessary adjustments to their schedule. This is because they need to be there for you. They are some of your strongest support systems.
Start checking out designs, and tones for wedding stationery (invites, save the dates, thank you cards).
Narrow down your list of venues.
12 Months Before The Wedding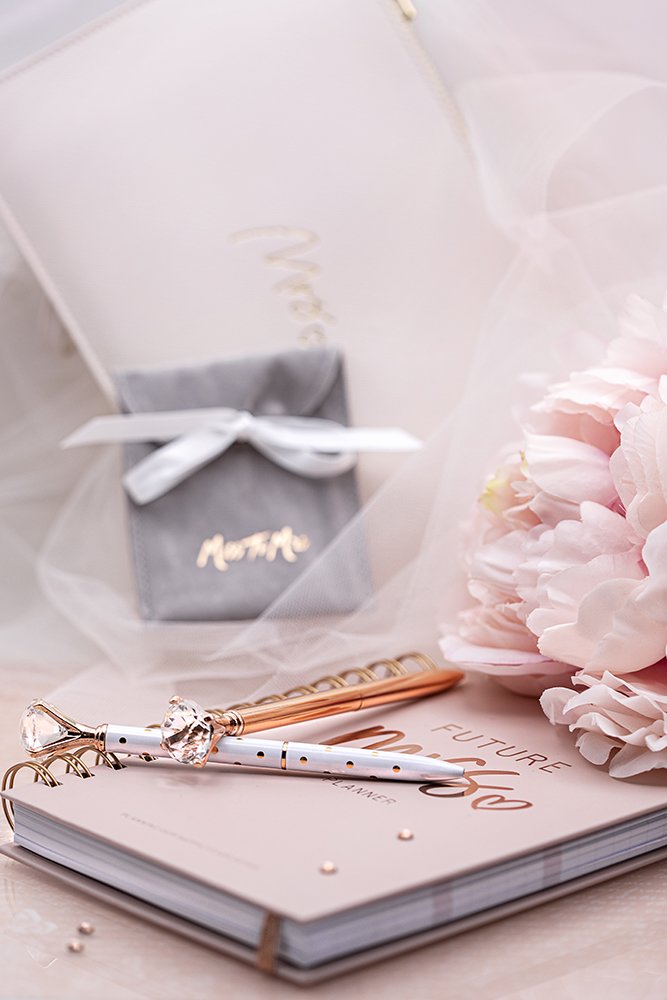 Attend wedding expos and fayres to see what's trending and shortlist all your favorite wedding vendors. At these events, you can always get huge and unbelievable discounts on the items you buy. Again, you have the opportunity to get free consultations from the best minds in the wedding industry.
Step out with your girls to begin dress hunting. You've had that dream dress on your mind for the day you'd finally get married. Well, you have to make quite a search to get the perfect dress that ticks all your boxes. So, it's never too early to begin the hunt, with extra pairs of eyes.
Finalize and fix your wedding date from the potential lot.
Decide on whether you're going to be a DIY couple, getting a wedding planner or day off coordinator.
Book your wedding officiant.
Begin taking interviews with every vendor you would need for your wedding. Photographers, DJ, florist, caterer, baker, and every other supplier.
Finalize on a venue and book it. Do not forget to book your rentals too.
Draft your final guest list. A binding guest list that cannot be bent for anyone, as it will affect your budget.
Build your wedding website and have it running, because the guests are about to storm the place. This reduces the burden of guests calling you to get an update on your wedding and registry. They can easily refer to the website.
Buy your perfect dream dress. The earlier you make that purchase, the more time you have for fittings. And the dress becomes a yardstick for your weight. You don't want to ruin the dress, so you'd stay healthy and take care of yourself.
Send out save the date invites to shortlisted guests.
Don't panic if your wedding is coming this year, you have enough time to make it perfect. Just take a deep breath and subscribe to the monthly bridal box. You deserve some ease, so treat yourself. Miss To Mrs Bridal Box will pack you with fabulous bridal goodies and wedding planning essentials. Miss to Mrs Box will help you to plan your wedding and enjoy every moment of wedding rush! Choose the most suitable tailored subscription plan for your wedding in 2020, 2021 and even 2020. Be sure to make your pre-wedding period unforgettable.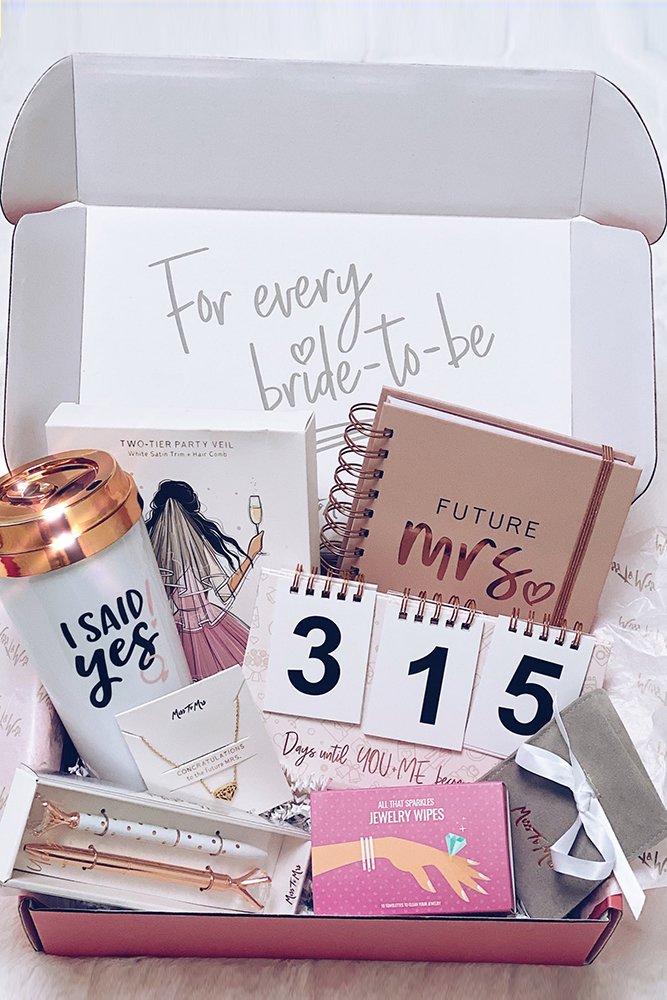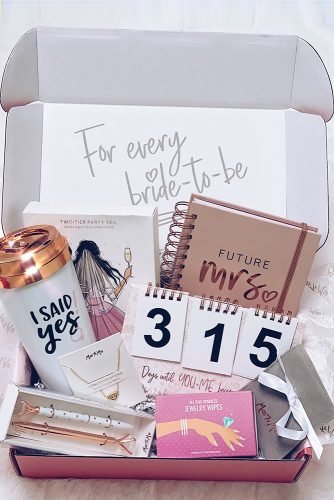 TIP FROM REAL BRIDE:
Emily Kirchmam enjoins you to be firm in making and sticking to choices you and your partner make. If you allow other opinions, it will lead to resentment later, as was her case.
10-11 Months Before The Wedding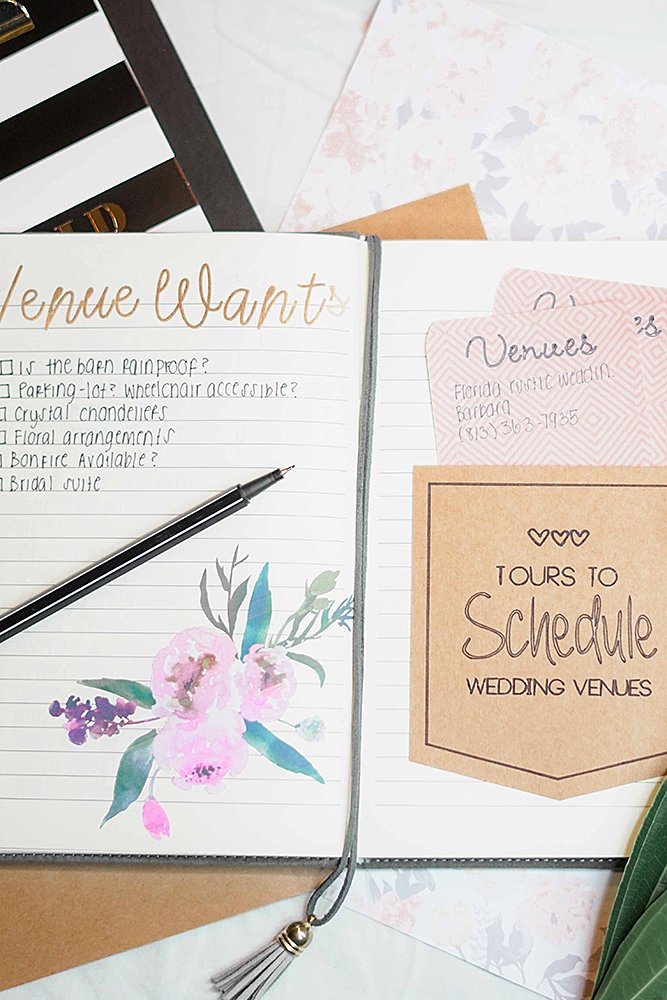 After browsing for the perfect venue, it's high time to book the venues for both the reception and ceremony. If you're on a budget, you should also have a look at venues outside of city limits or factor in a rental-inclusive site. That's because renting furniture separately is often linked to extra expenses. If you're planning an outdoor wedding, think of a backup plan – considering that the weather isn't always on your side. Make sure you aren't planning your wedding around the time of a national or religious holiday since at those times venues do book up fast.
Once you choose a photographer, consider an engagement photo session. It will make you feel comfortable with the photographer at the wedding. Doing this session could indicate whether you should pick somebody else or not. Meet with caterers and pick the meal courses for the reception.
As we continue with our wedding planning checklist – your bridesmaids. They are, without a doubt, eager to try out their dresses for the big event. By this time, you should have an idea of the general wedding style, so picking out the bridesmaid dresses should be next on your list. This is the point you should definitely consult with your girlfriends on.
7-9 Months Before The Wedding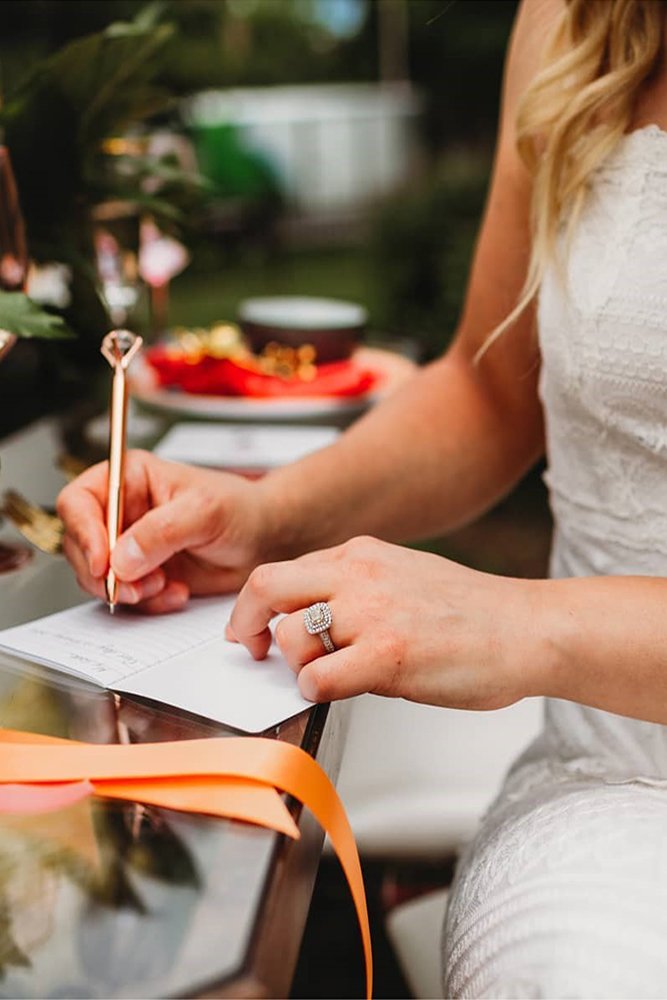 Each wedding planning checklist should entail the planning of the honeymoon. If you're thinking it's too soon, think again – planning ahead is the key to success. Well, especially if you want to ensure that the destination you have in mind is available. As always, doing some research and purchasing flights and accommodations in advance can help you save some money down the road.
TIP: Top honeymoon destinations for US couples include Mexico (15%), Hawaii (12%), Jamaica (7%), The Bahamas, Italy and St Lucia (5% each), and France (3%).
The top hairstylists and make-up artists tend to be very busy during the wedding season. This is why you should hire them in advance. Nonetheless, before actually hiring them, you should try them out, to ensure that they can address your needs. It is important to have a date and a venue already, as well as have selected your wedding dress and begun to shop for accessories. All these factors will influence your hair and makeup styles: up or down, curls or a braid, soft or dramatic makeup etc. Make a trial makeup and hairstyle as soon as possible. You might also want to repeat it closer towards the date, to finalize the look.
6-Month Wedding Planning Timeline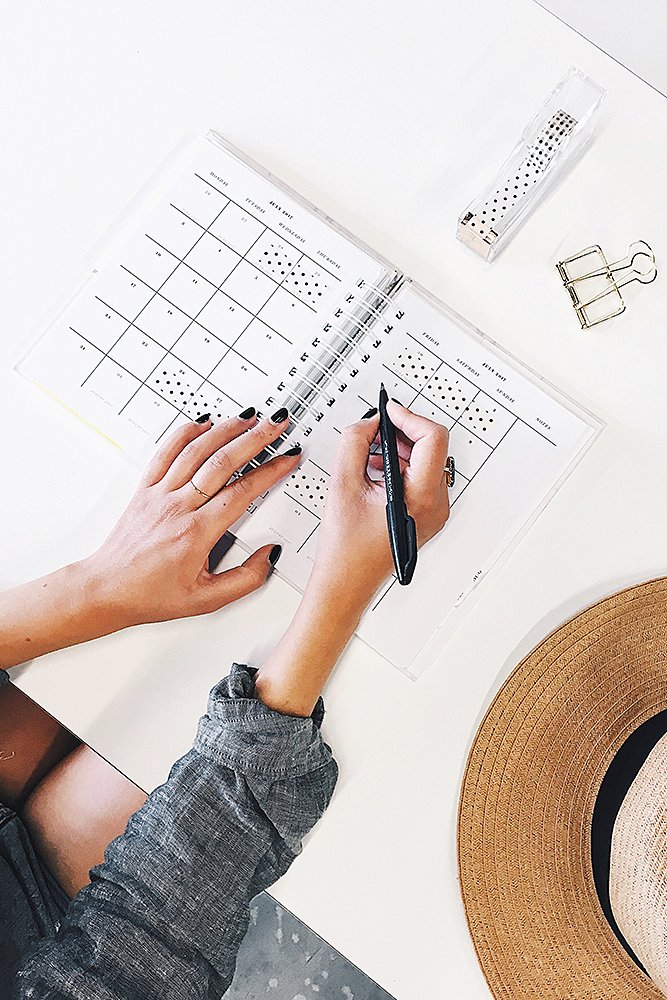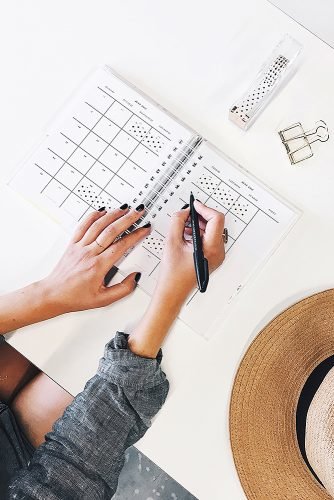 A look at the 6-month wedding planning timeline, and you'd know things are heating up. You're beginning to focus more on you, on the things that matter and having fun. The tasks include the following below.
Go shopping for your rings, shoes and other accessories you'd need. This is fun, something you and your spouse to be will enjoy doing together. For accessories, go with your wedding theme in mind, and for the rings, both of you decide that.
Order for the wedding invitations and thank you cards.
Book all transport and accommodation to keep guests comfortable.
Check back on your budget to be sure that you're staying on course. One can easily get carried away on a buying spree that you'd forget what matters. And deviating totally from your budget is a disaster waiting to happen unless you have a cushion somewhere. As the wedding draws closer, always revert to your budget.
Confirm your venue and rental (tables, centerpieces, tents, chairs, linens, etc.) bookings. A fault in this area can cast a gloom on your day. So, always double-check, to enable you to improvise.
If you just started your planning journey, subscribe to Miss To Mrs Bridal Box to get all these fancy bridal goodies, apparel, planning tools, spa and beauty products, and much more. They offer a unique accelerated option, so you can receive boxes every 2 weeks and get the full experience. Enjoy a variety of items for wedding planning and fun moments. The value of each box is very high.
4 – 5 Months Before Wedding Planning Timeline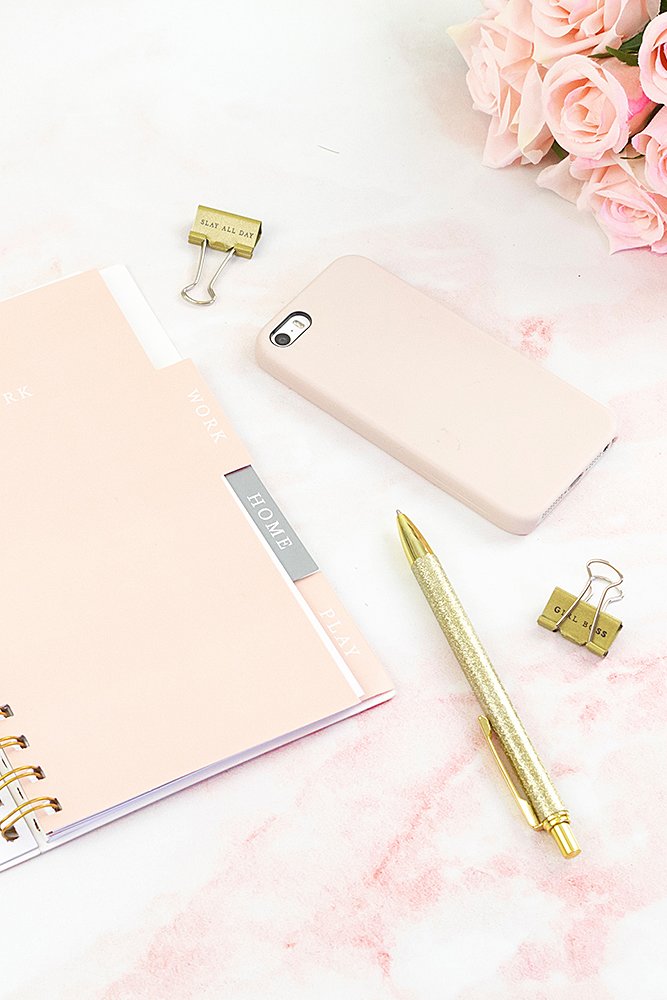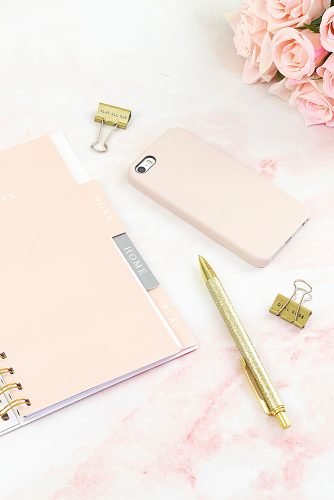 You hit the ground running with your wedding planning checklist timeline two years ago. The wedding is at hand and this is the crucial stage. Things to do, you'll find in the list below.
If you're having a formal wedding, or you're going all out, it's time to book the rehearsal dinner. Remember that everyone invited to the rehearsal dinner must also be invited to your wedding.
Commuting to and from the venue may not be something you find easy. So, to mitigate stress, you'd prefer getting ready at your wedding venue. Now is the time to book a room.
If you're not going off to honeymoon straight from the wedding, book a suite for your wedding night.
Order your wedding bouquet.
Go ahead and register for a marriage class. If you're opting for a religious wedding, most settings will require a marriage class. It should last between 2 to 8 weeks.
Go on a tasting spree with your caterers and baker. This will help make your choice of cake and menu for the wedding.
Get your partner and start writing your vows, the order of ceremony and reception. This is if you want to do it yourself.
Attend a dress fitting for your wedding dress. It is very important as everything is put into consideration. From the shoes to accessories and undergarments. Your bridesmaids will also have fittings for their dresses.
All the gents and the groom will go shopping for their suits and accessories.
Buy cute gifts for your wedding party and special people. For your wedding, the ones that have given their time, heart, expertise, resources, and love all the way. From your aunts to your bridesmaids, groom's men, mom, dad, friends, siblings, every one of them. They deserve a show of gratitude.
2-4 Months Before The Wedding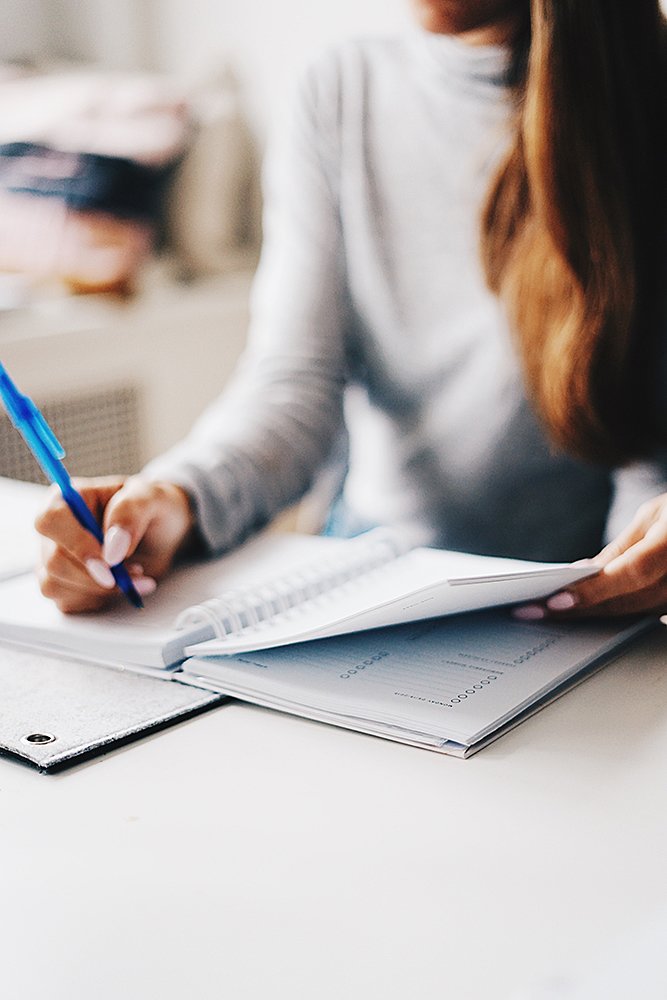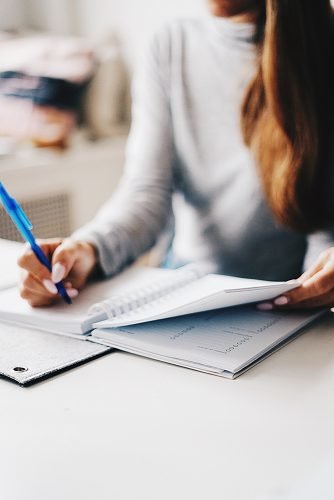 Since the big event is just around the corner, it's time to arrange meetings with the hotel or caterer to discuss the final menu issues. Are you on a budget? In this case, skip the dessert course altogether and head straight for the wedding cake instead. Don't forget to ask about possible vegetarian, gluten-free, kosher or halal options, and is there an additional fee for them? If you have guests with children, don't forget to ask about the children menu as well. Another thing to ask is whether the caterer provides waitstaff and how many, tables, tableware etc – it's good to know for sure what is in the package.
Wedding cakes come in many flavors and styles, which makes choosing a cake a tad time-consuming. Therefore, make sure you and your fiancé take the time to test different versions to pick the one both of you love. You should also make the necessary arrangements with the bakery for the cake to arrive on time. If you don't want a traditional cake, there are lots of alternatives. Cupcakes are cost-effective and look amazing. Also, they allow several different types both inside and outside, so you can have various designs for say, regular, gluten-free or lactose-free cupcakes.
As we mentioned before, Miss To Mrs Bridal Box is our favourite way to reduce the wedding planning tension. If you are already subscribed, keep enjoying your bride-to-be goodies, but it's ok even if you have only 3 months left. Choosing an accelerated delivery option, you'll get your boxes twice a month. If you're ordering your Miss To Mrs with only a few weeks left until the Big day, they can accommodate up to 3 boxes per month chalk full of useful and fun items that you'll use every day until "I Do" and even after.
Around this time, you should also organize your bridal shower. Throwing a bridal shower closer to the wedding could be stressful – especially if you plan on inviting a lot of people. However, an informal type of bridal shower with just a few close friends allows far more flexibility. Keep in mind, that bridal shower and hen party are usually organized by the maid of honor, and it's very important to talk the all ideas through to make sure you are on the same wavelength. The same applies to the stag party, which is organized by the best man.
Typically, most couples choose to send out their wedding invitations around this time. Once again, this depends on the type of wedding you're having, and how formal it is. In any case, don't leave this to the last minute, and give everyone time to respond accordingly.
Another important point on a wedding planner checklist is selecting the type of music for the ceremony and reception. You should have hired a band or DJ by now, but it's still highly recommended to comprise a list of songs that fit the theme and style of the wedding.
If you're planning on offering your guests wedding favors, you should order or design them.
TIP: Favors might include personalized candle tins (around 1.60$ per piece), DIY lavender sachets (2.60$), salt pepper puzzle pieces (2.60$), or a small picture frame (0.60$). Practicality is important, among other things, but pick out something meaningful, and you won't go wrong.
1-2 Months Wedding Planning Checklist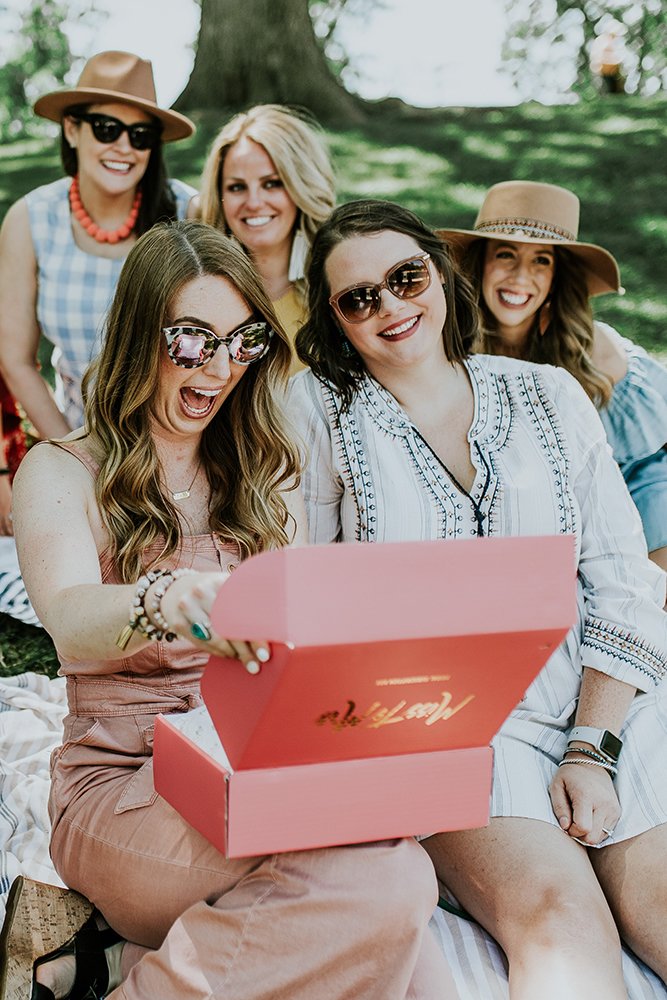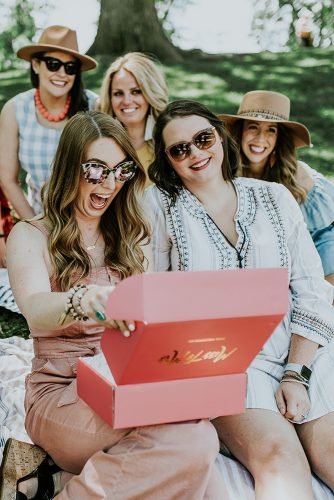 At least one dress fitting is mandatory as close as possible to the wedding. This applies particularly if the gown is custom-made, and you want it to fit like a glove. Many brides tend to lose weight around the wedding, due to all the stress and anticipation linked to the event. Don't forget to bring all your accessories with you: shoes, undergarments, veil, jewelry or any other accessory you might have. This way, you'll be able to see if everything falls into place as you'd expected it to. Don't forget that all the members of the wedding party should ensure that everything fits and make the necessary adjustments if needed, not only the bride and groom.
Applying for a marriage license should definitely be on your wedding to-do list. If you also plan to change your name, it's time to familiarize yourself with the legal procedure and the required documents. Check the requirements online on the government website to see how you can apply and what documents you are going to need. It might be the city hall, the city or town clerk's office, or the marriage license bureau, depending on your location. Timing is crucial, as some states have a several-day waiting period between granting the license and the nuptials taking place. Also, most marriage licenses are only valid for a period of time.
This is also the time to make the final adjustments with your vendors if any. Make sure that they have the right contact, time and location information, so on and so forth.
You and your partner should also decide who will be in charge of the toasts and readings at the wedding. That is to say, the persons you choose should have plenty of time to prepare their speeches.
After a wedding rush just take a breath! Every bride should relax and rest. Bridal subscription goodies is a perfect solution to pamper yourself or have fun with your bridesmaids. For instance, Miss to Mrs Bridal Box has themed boxes with spa & beauty items and party essentials. Due to the tailored subscription plans you will enjoy Miss to Mrs themed boxes.
2-3 Weeks Before The Wedding Day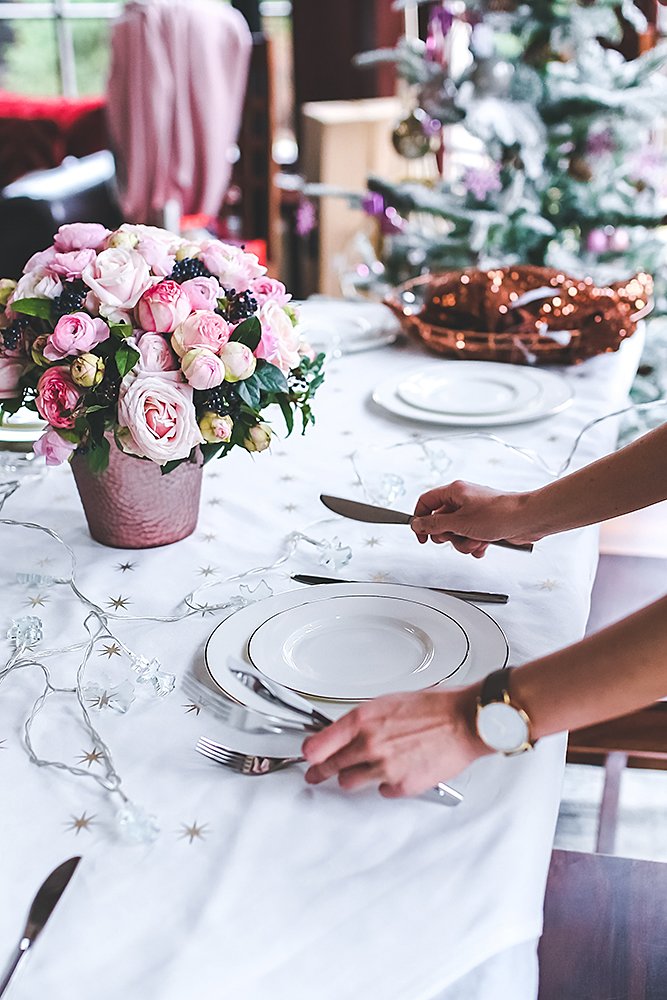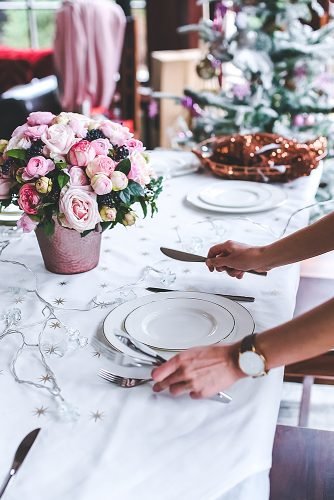 By this time, you should already have a definitive guest list, since most people should have confirmed their attendance. This means you can finalize the seating plan, as well. Make sure you contact the guests that haven't responded. Once you do that, you can give a final countdown to the caterer.
To ensure that you and the photographer and videographer are on the same page, communicate your precise requests in advance. You could discuss certain poses, the style of photography you're thinking of, and so on.
Additionally, you should make the final arrangements for your honeymoon.
Every bride wants to look her best on her wedding day, right? This is why you should get your final trim and coloring if necessary.
Make sure the escort cards or place cards are printed properly.
If you're planning on holding a toast, you should prepare it as well.
TIP FROM REAL BRIDE: Hollie Barto says if you can afford it, go professional and don't try to cut costs. She let a relative DJ for her wedding, and the playlist was absolute crap!
1 Week Before The Wedding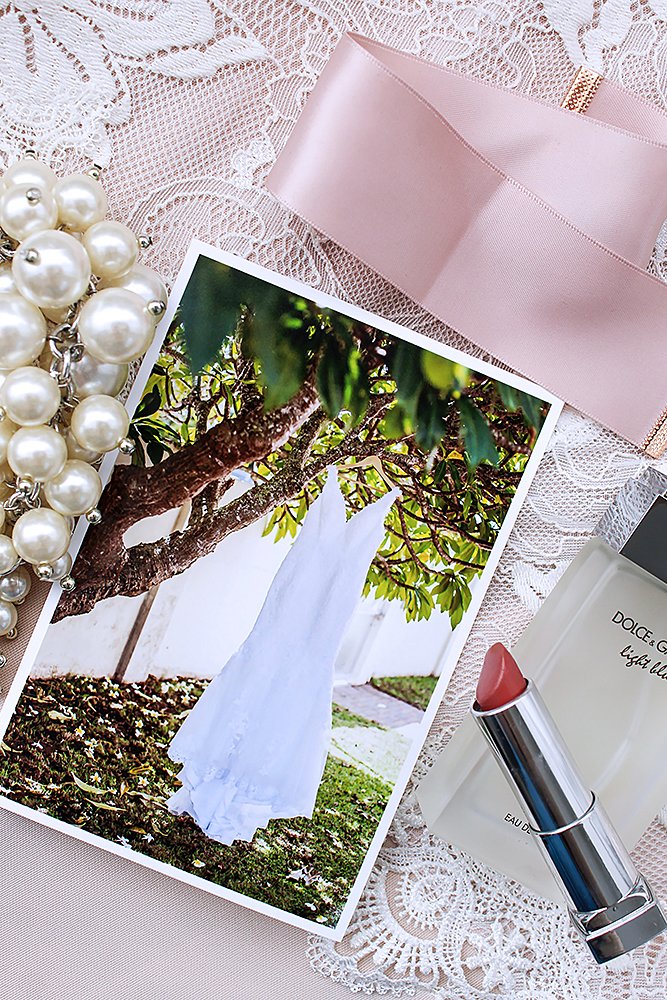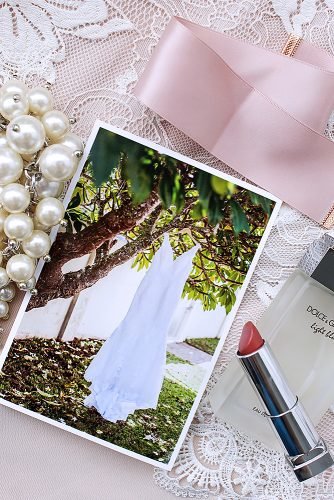 Confirm the time of vendor delivery and arrival.
Make the final calls for transportation arrangements for the ceremony and the reception.
Get the cash ready to pay the suppliers on the wedding day.
Ask someone to return any rentals after the wedding.
The groom should also get a final hair trim.
1-2 Days Before The Wedding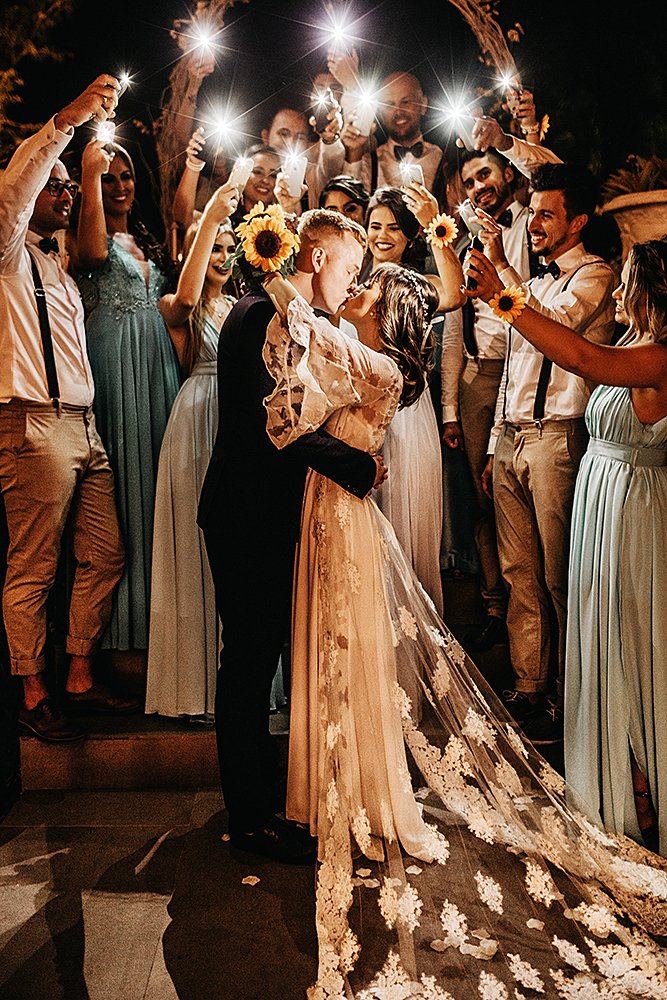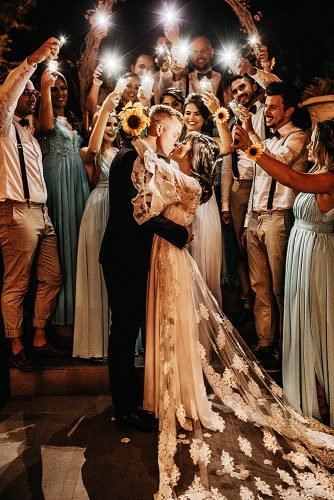 The Big Day is just around the corner. Now is the time to drop off menus, place cards, favors, table plans and similar items with the wedding coordinator.
Provide each wedding supplier with a contact for the day of the wedding.
Hold the rehearsal dinner – if you're having one.
Provide the officiant of the wedding with the marriage license.
Make sure you have the presents for your bridal party and parents prepared for the Big Day.
TIP FROM REAL BRIDE: Jessica from Michigan says to keep it simple, make it about you, and don't lose sight of what the day is about. She encourages you to enjoy the process and be grateful for each step of the way.
Destination Wedding Planning Timeline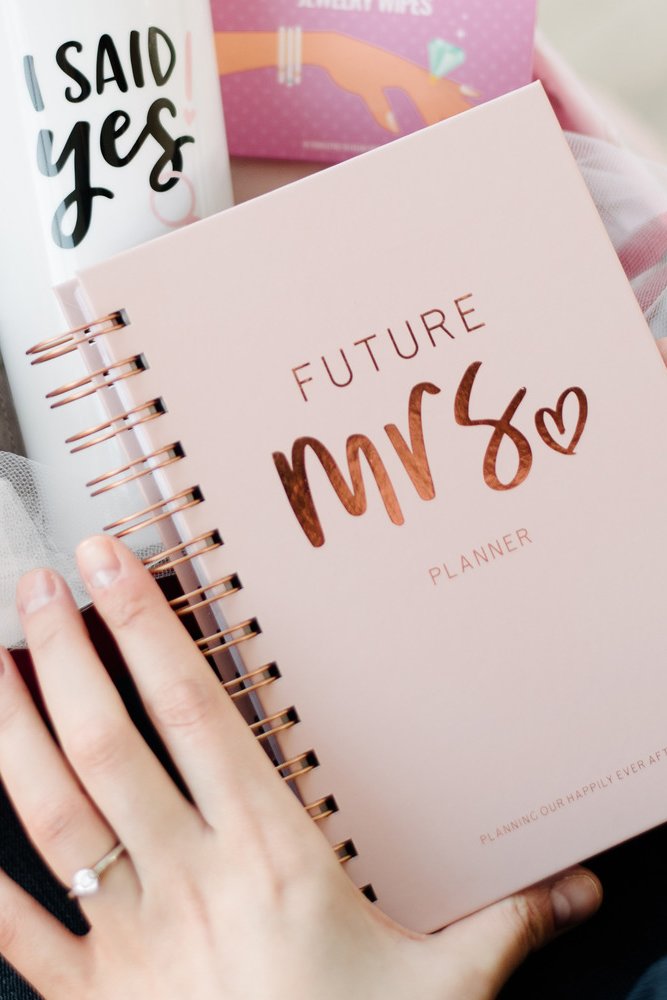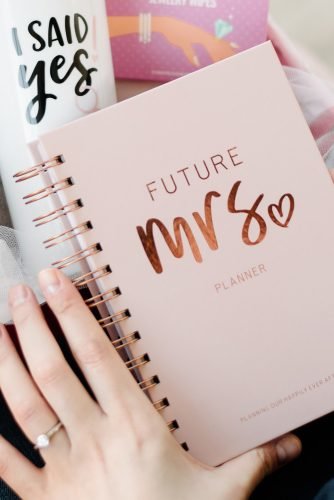 A destination wedding puts a little twist to the wedding planning timeline, in that delegation is minimal. You'd have to do almost everything by yourself unless, of course, you have millions of dollars to spend. So, detail and promptness is everything with planning a destination wedding. From the 12th month to one week pre-wedding, see a rundown of what to do below.
12 – 6 Months Destination Wedding Planning Timeline
Visualize your wedding style, type, and guest number. This enables you to pick out a venue that's just right
Make a guest list and set a budget to match.
Check out your dream wedding destinations and what it will take to obtain a marriage license
Decide on the location you want and pick a venue
Choose a definite wedding date
Send save the date invites to the number of guests shortlisted to attend your destination wedding.
Investigate if there are wedding packages for the location you've chosen.
Have a talk with the people in charge and review the menu for the wedding
Send out to guests, the wedding invitations
Set up your wedding website.
Book all flights, transport, and accommodation for yourself and the guests
5 – 2 Months Destination Wedding Planning Timeline
Book all important vendors
Hunt down your dream dress
Shop your wedding rings
Shop your shoes and accessories
Track all RSVPs. Get confirmation of their availability or not. Take note of any food preference, allergies or special requests. This is important to avert an accident at your wedding.
Do a headcount on all your guests, finalize the guest list and send it to the vendors. It helps tailor your budget to fit.
For guests who decide to stay off-site the wedding, get all their info from flight to accommodations. This is for security and documentation purposes.
Make all payments to vendors.
TIP FROM REAL BRIDE: According to Kim from Oregon, couples having a destination wedding should realize that nothing is too small to ignore. Never leave anything to the last minute, or risk being quite overwhelmed.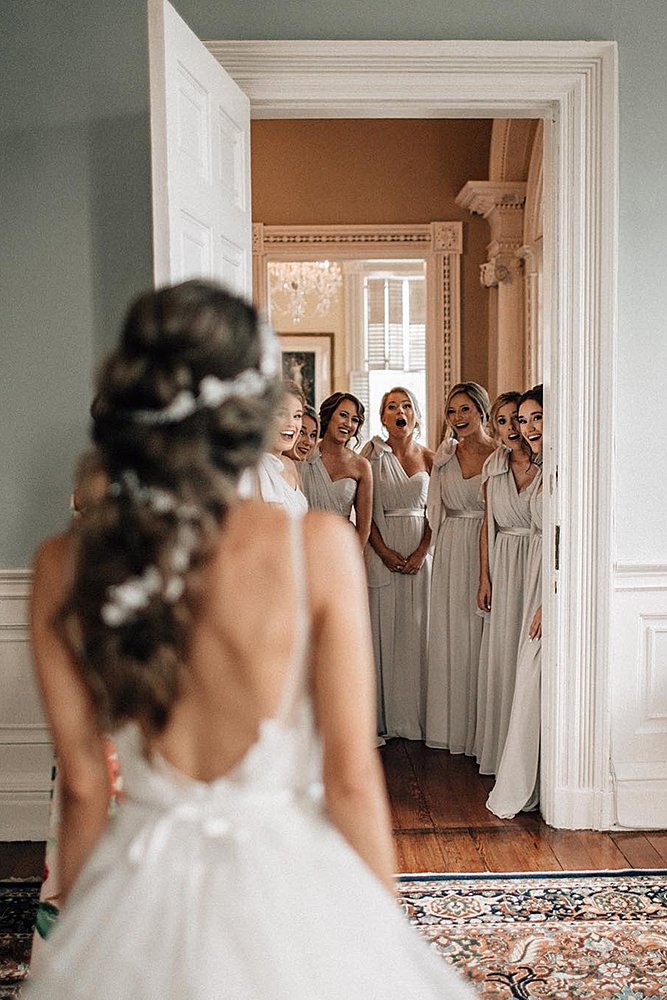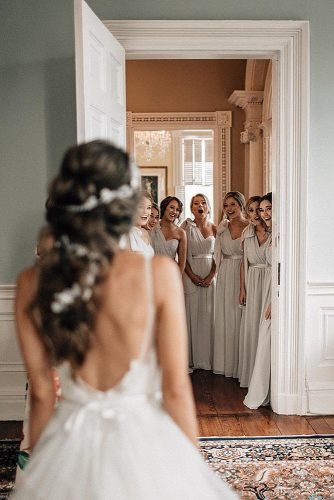 2 Weeks Destination Wedding Planning Timeline
Take out time for you and your partner to get away together. Write your vows, ceremony readings and handle everything you want personalized.
Pamper yourself, give yourself a luxury treat, relax and rejuvenate for the upcoming wedding.
Get in contact with the person who'd take care of your home in your absence. Could be a close friend, family, or even the caretaker.
Pack your bags and double-check everything. Your documents such as marriage license, passports, dress, and accessories, down to sunscreen. Draw up a list and tick everything as you check.
Dream of a happily ever after.
Final Words
Planning a wedding requires a lot of time and dedication. However, if you start preparing at least 12 months in advance and adhere to a wedding planning timeline, you'll be on the right track. Not to mention that you'll enjoy planning your own wedding. For additional tips and inspiration, take a look at another wedding planning guide. You can also take advantage of the free printables you can find online, which will make the planning process easy and accessible to anyone! Anyway, remember that it is not just your big day. Even if something goes not the way it was planned – well, the more there will be to tell your grandchildren! Don't let the preparation routine spoil your big day. Celebrate your love and be happy!
Check our infographic we've made for you to help plan your perfect wedding in 12 months!