There are wedding dresses, and then there are the BEST wedding dresses. Top wedding celebration dresses are defined as the most popular wedding dresses but that doesn't necessarily make them the best; not for YOU anyway. To help narrow down what style is really yours, we've this list to you help navigate everything that's out there. You can decide which look is truly YOU.
Photos 1-3: Popular Wedding Dresses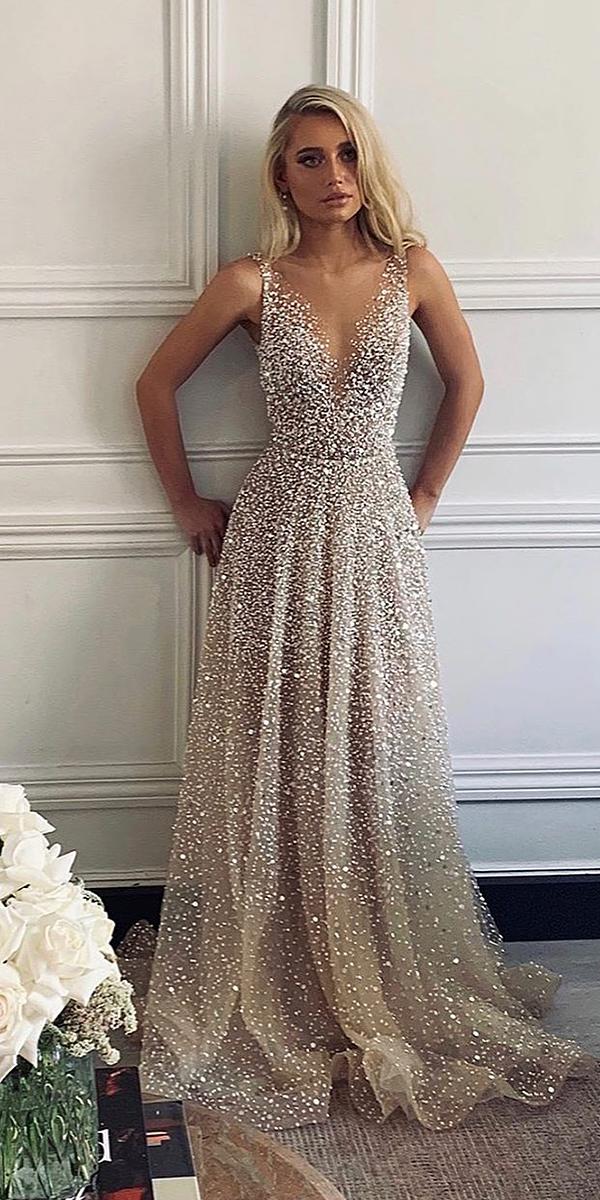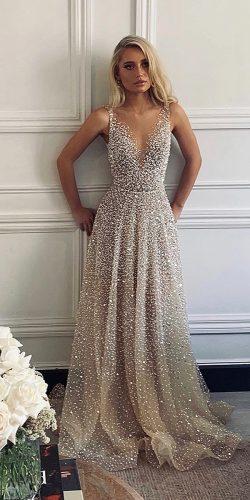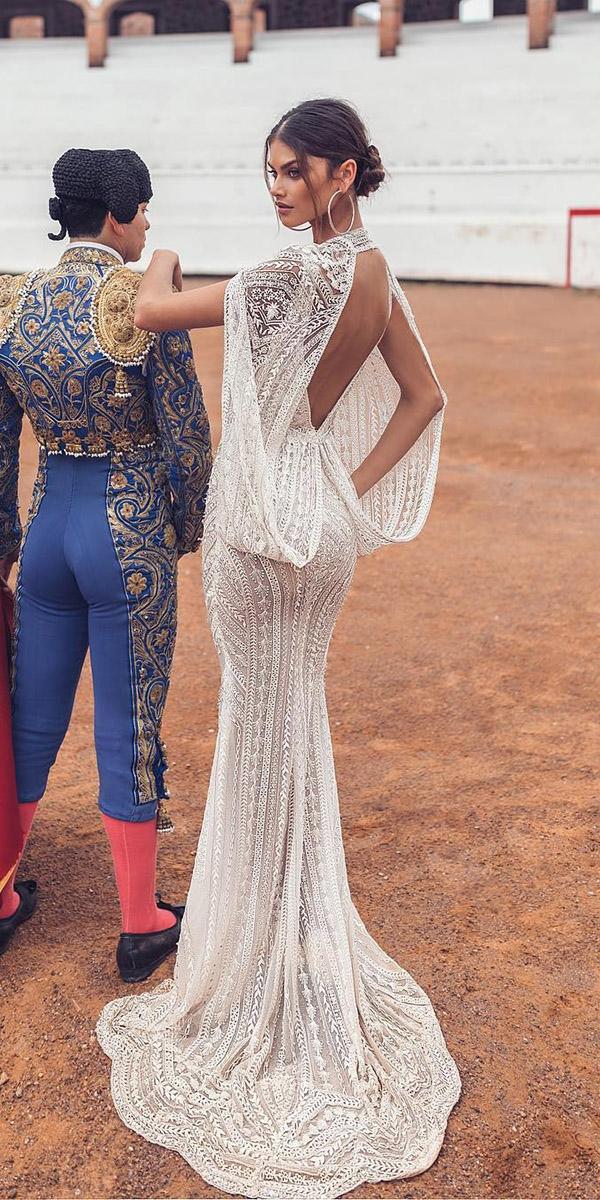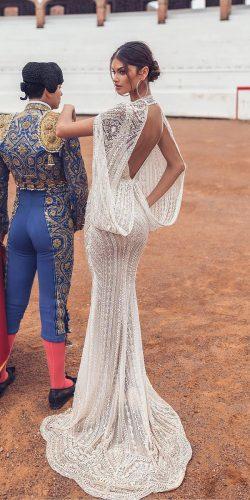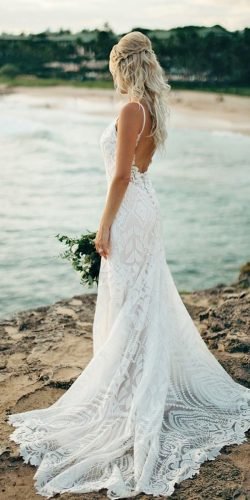 Photos 4-6: Simple Wedding Dresses
Simple definitely doesn't have to be boring. Clean lines, stark whites, and frames that allow the bride to steal the spotlight sum up the Simple wedding dress. This gown propels the bride as opposed to being the center of attention itself. These top wedding dresses are perfect for the beach, the city, the farm, the hills, the forest; wherever the ceremony of your dreams happens to be.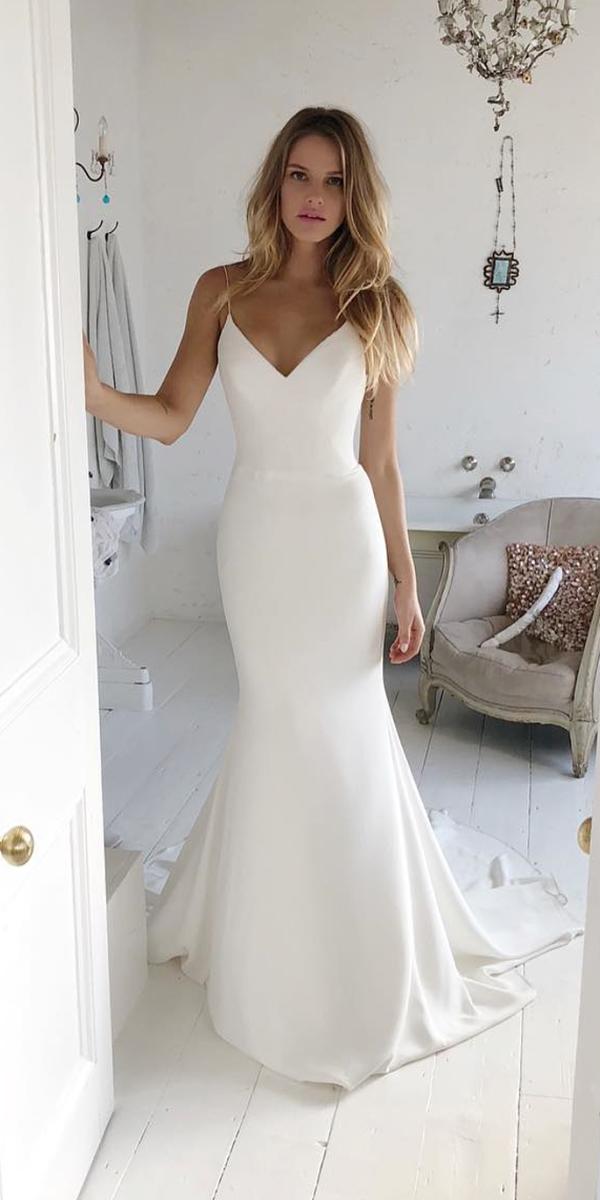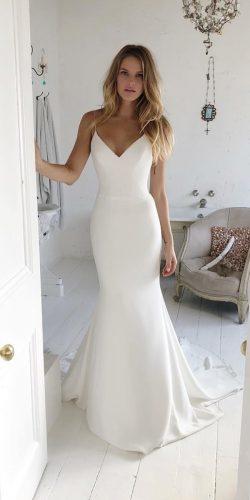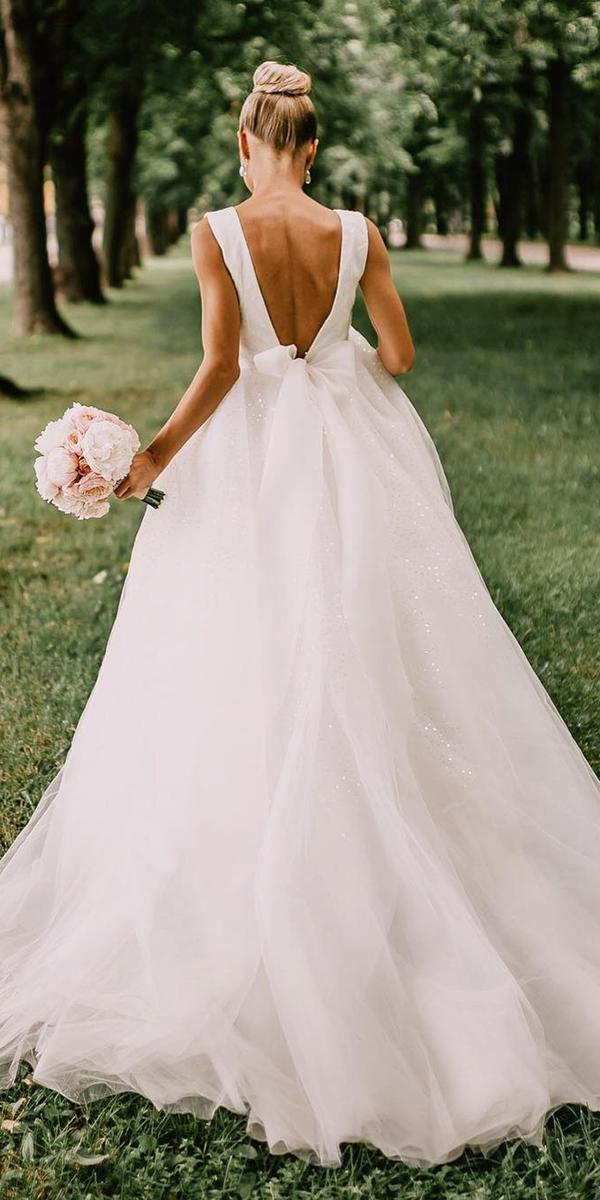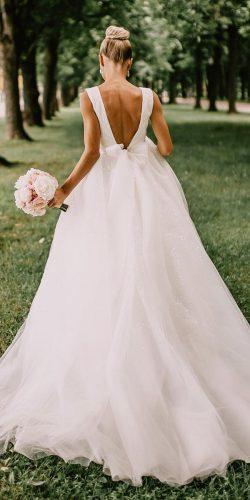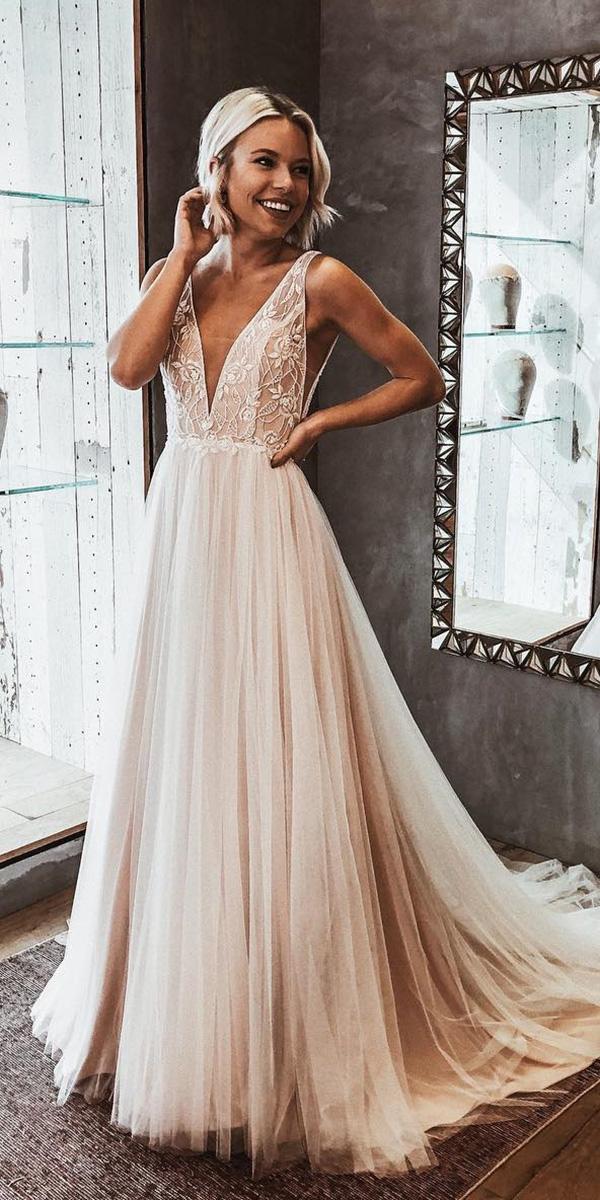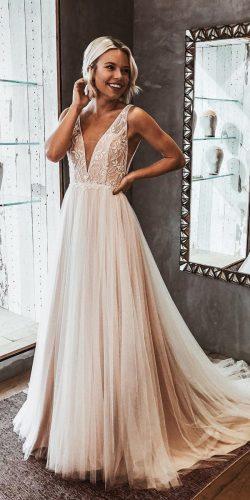 Photos 7-9: Best Lace Wedding Dresses
It's hard to imagine top wedding dresses without envisioning lace. Lace patterns are a great way to add texture to gowns, sleeves, veils, and trains. The biggest impact on a wedding dress is a lace bodice. A talented designer can use the right place to bring a gown fully into classic status, add a little modesty to a revealing cut, or – the complete opposite – transform a traditionally concealing gown into a full-blown sexy dress.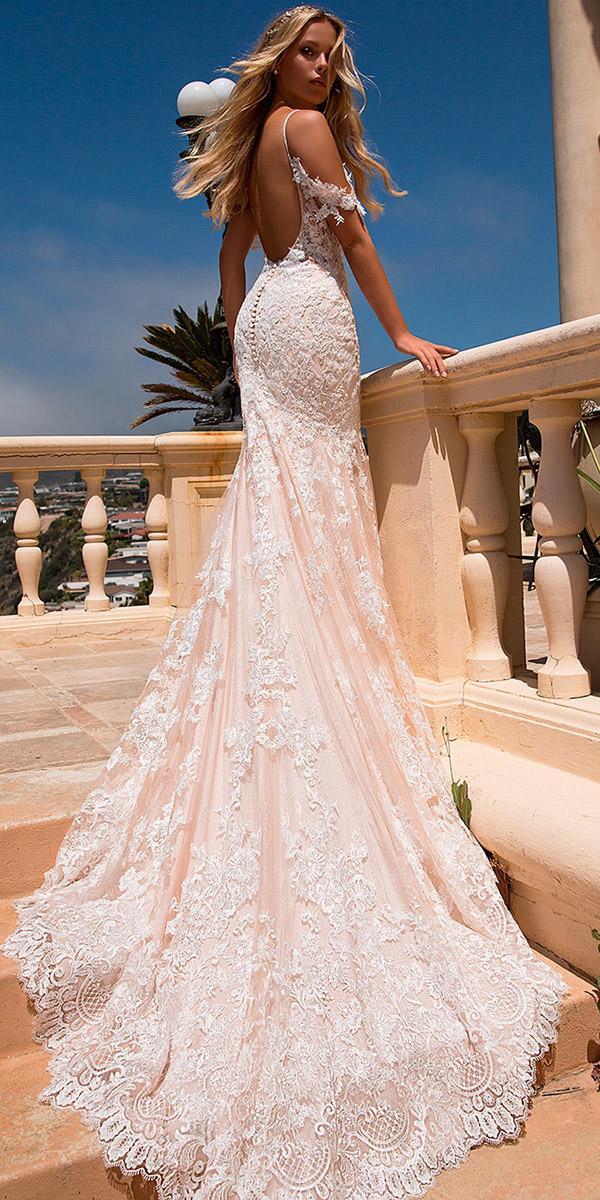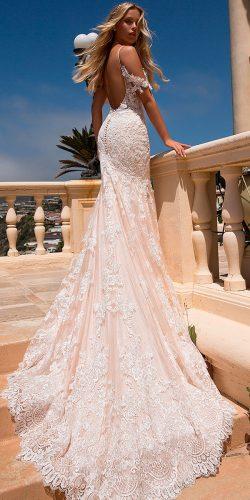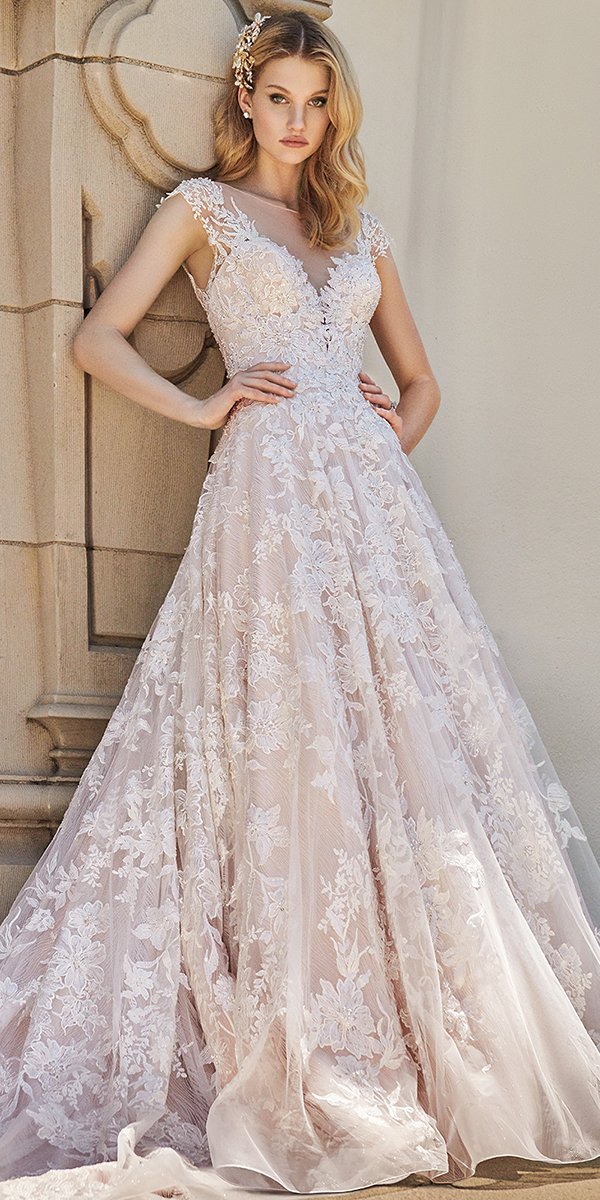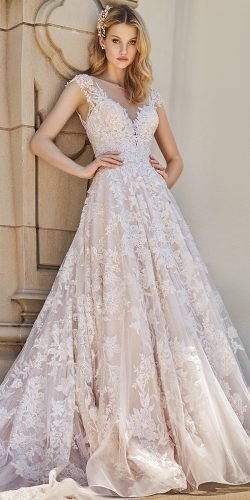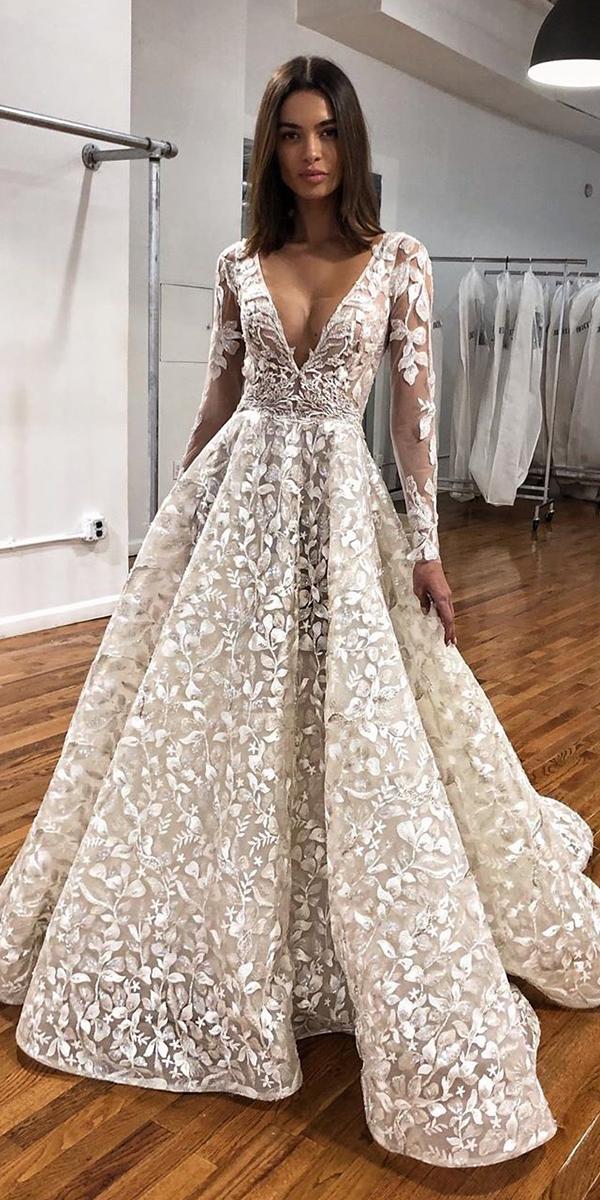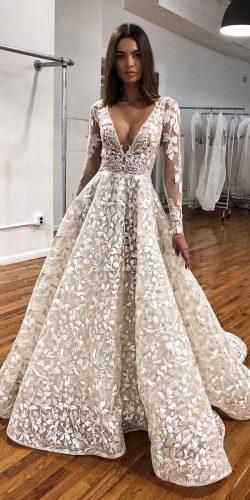 Photos 10-12: Adorable Fit And Flare Wedding Dresses
Fit and Flare wedding dresses, by definition, are form-fitting. These gowns are for the bride who loves her curves and want to show her best self on that once-in-a-lifetime day. This style can be modern-sophisticated or bohemian-sexy and loves to be paired with a dramatic veil.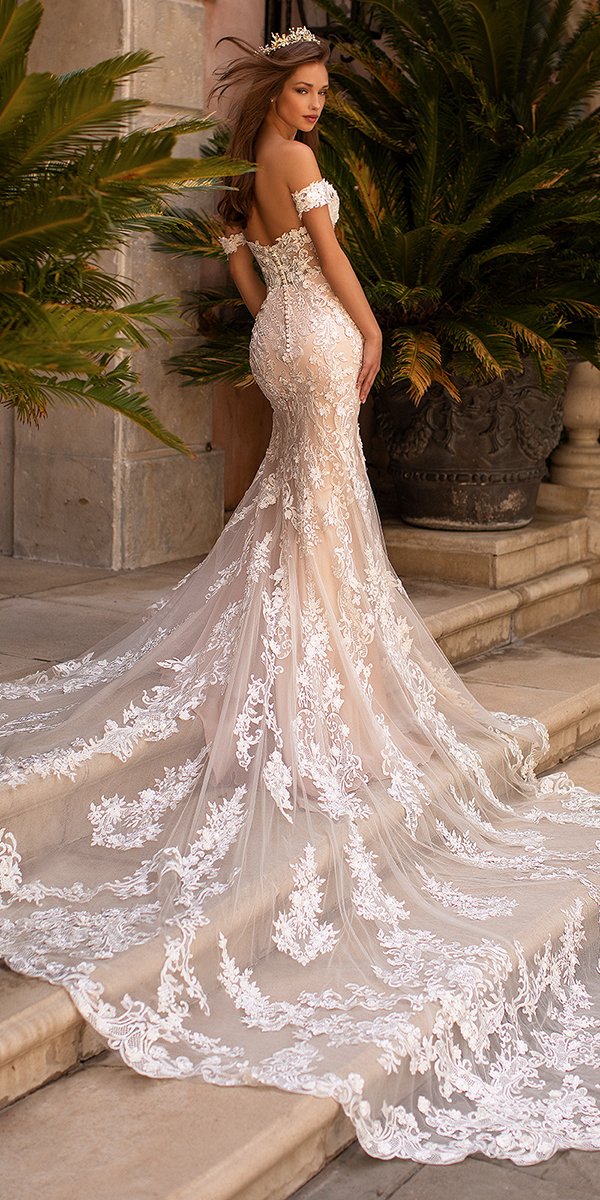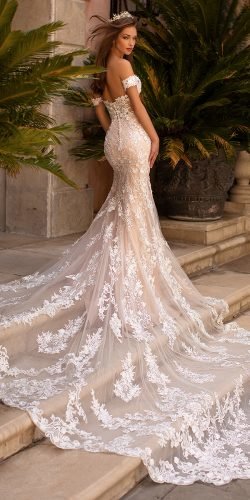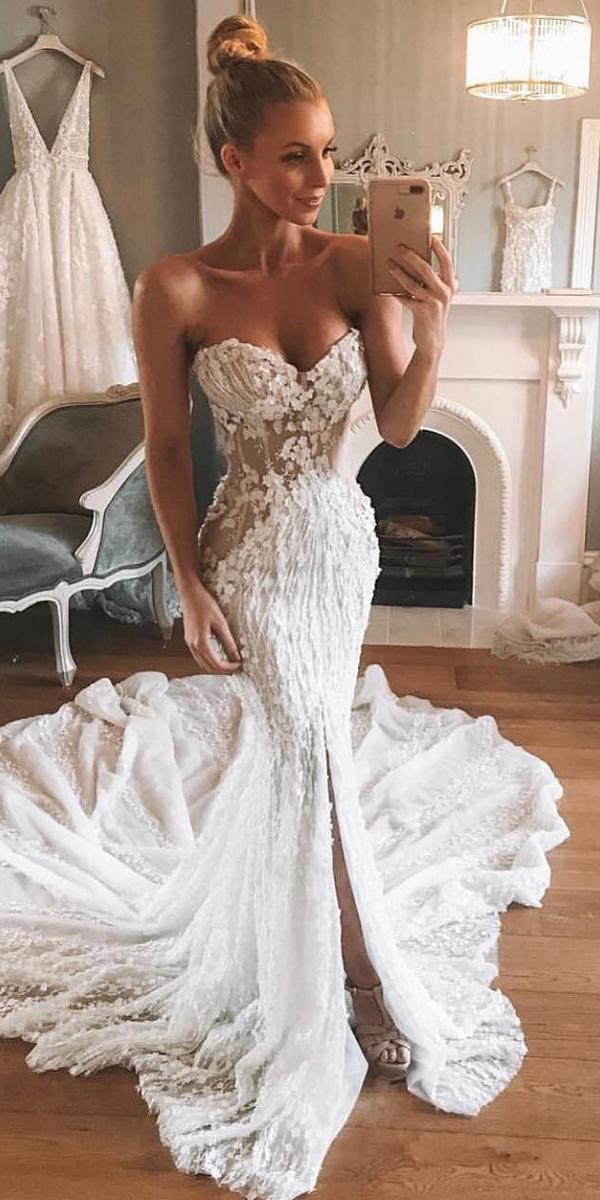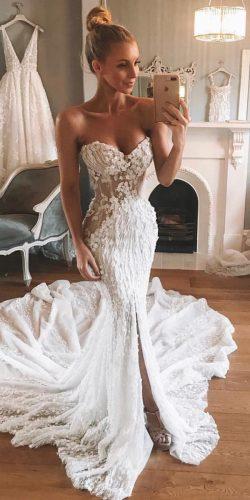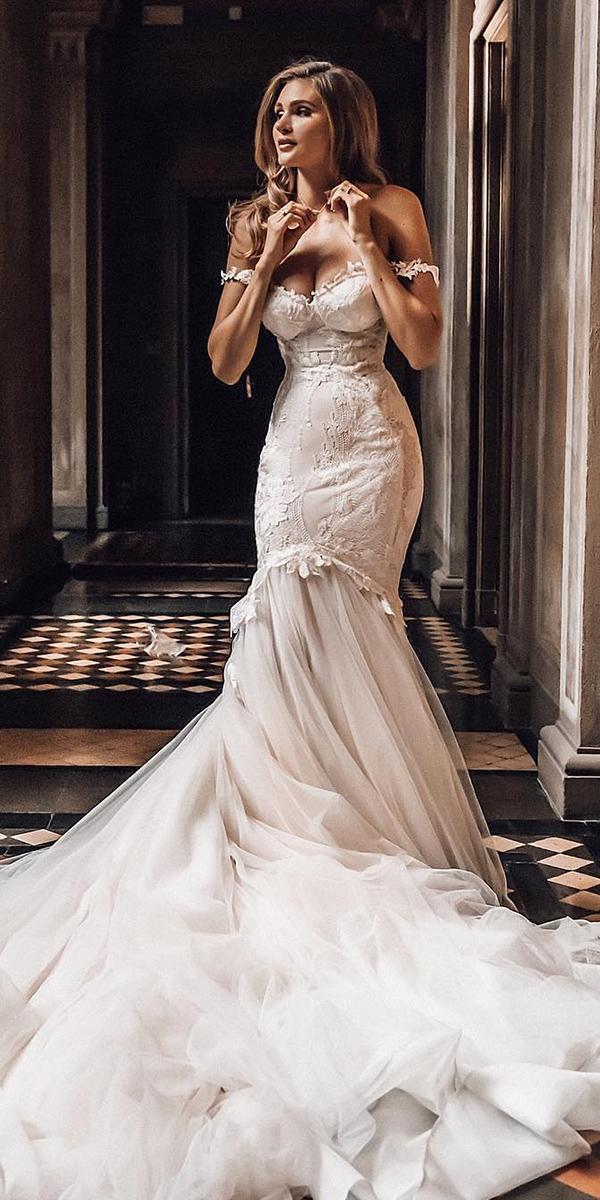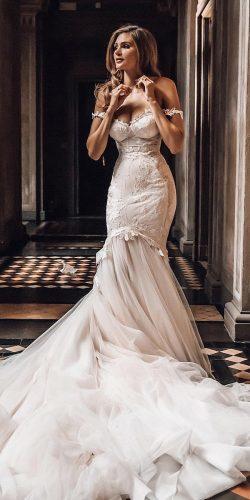 Photos 13-15: Beautiful Ball Gown Wedding Dresses
If you started planning the wedding of your dreams before the age of 10, 'Happily Ever After' may be your ideal look. Ball Gown wedding dresses are the quintessential choice for brides wanting to dance until midnight. Ball gown wedding dresses can run from simple to ornate. Try on the whole range and discover the princess you are.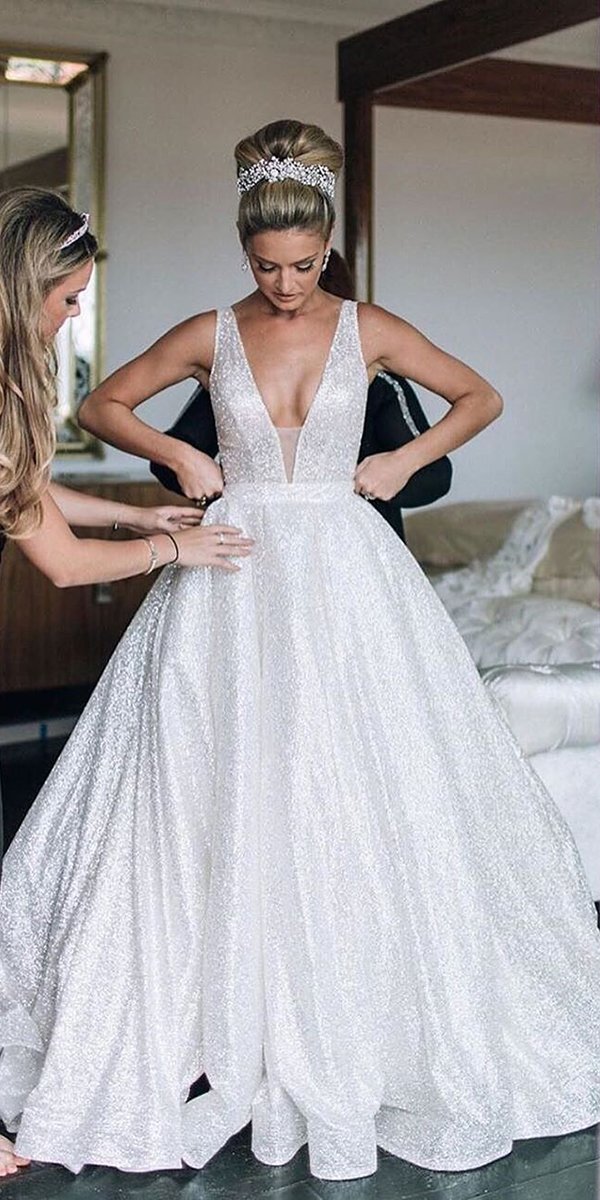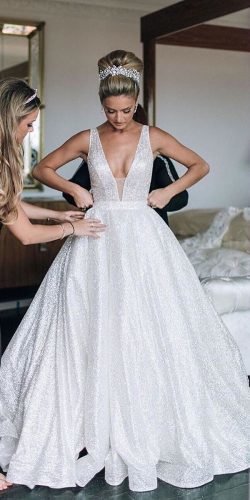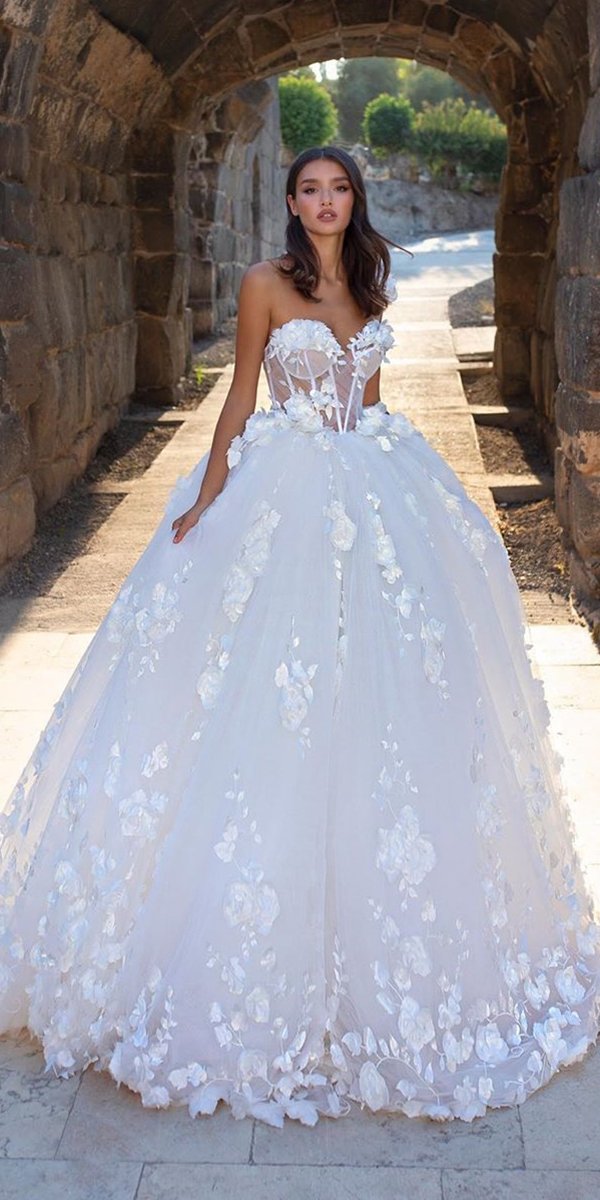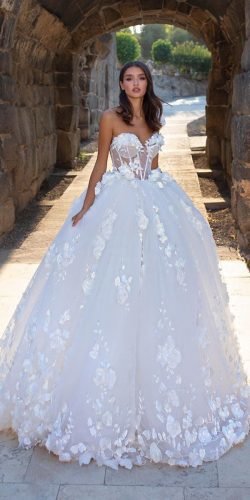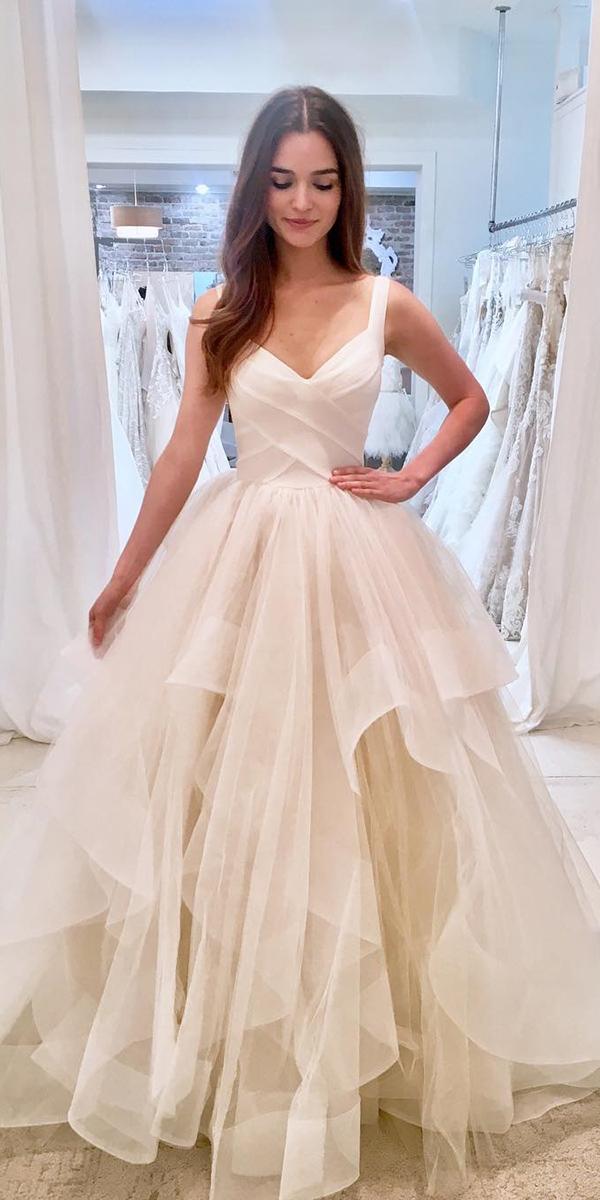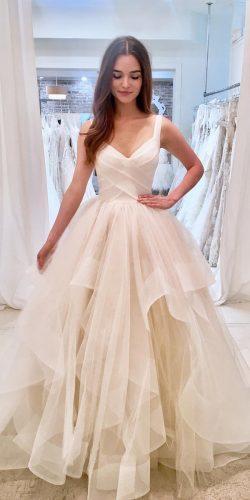 Collect a full bridal look! Click to see stunning wedding hairstyles ideas on Pinterest!
Photos 16-18: Blush Celebration Best Wedding Dresses
For brides wanting a traditional gown but something just a little different, consider a color. You don't have to go near-naked or sport an eyesore to be remembered as unique. If you prefer a comfortable step outside of ordinary try a little blush. Romantic-off-white works with every frame, every fabric, and every style.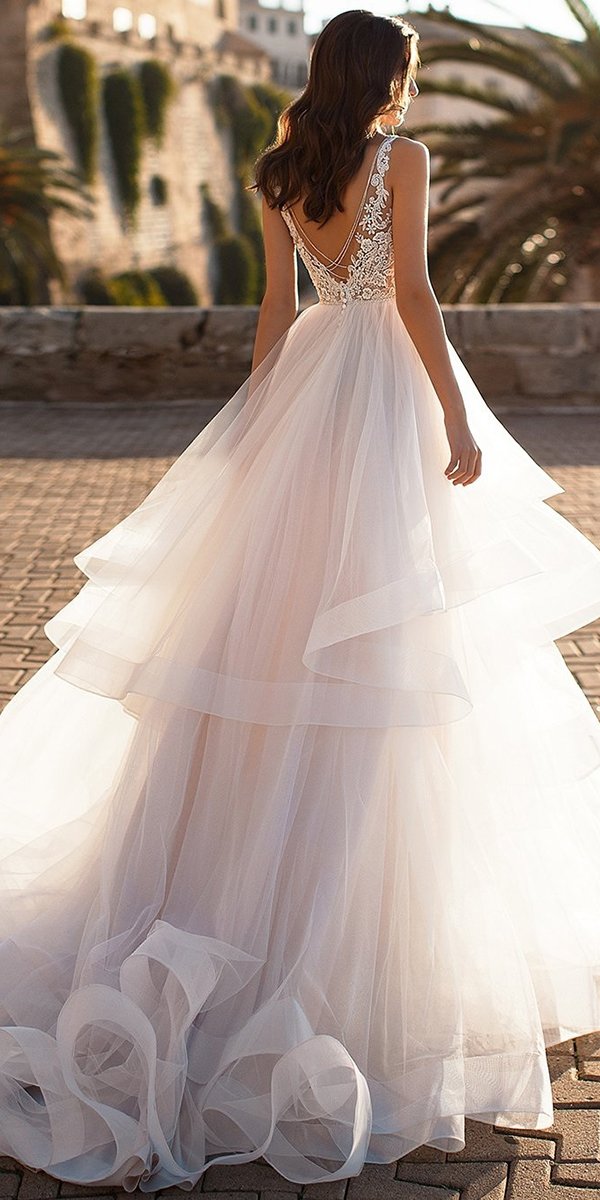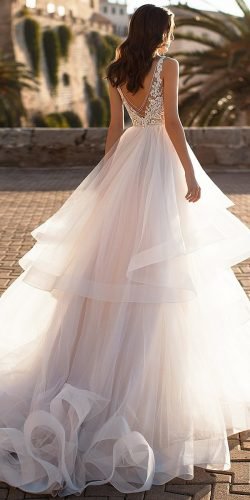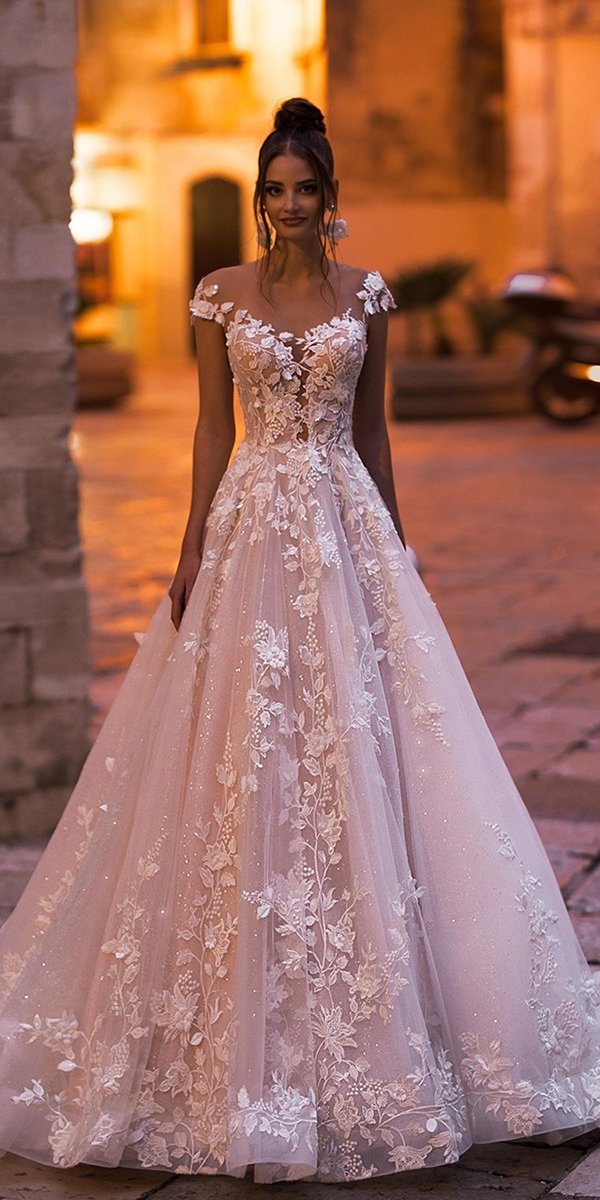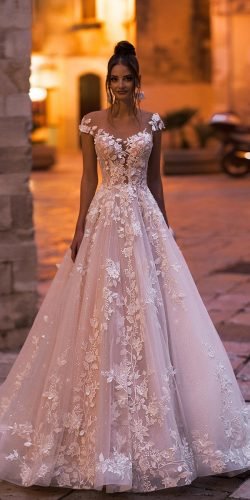 Photos 19-21: Bridal Gowns For Beach Party
Beach wedding gowns have several special features that help the bride survive the hot sun. Their smooth silhouettes, light textures, and airy fabrics will look fantastic on a beach. Open shoulders, translucent fabrics, deep cuts… The bride in such a dress will look very stunning and dazzling!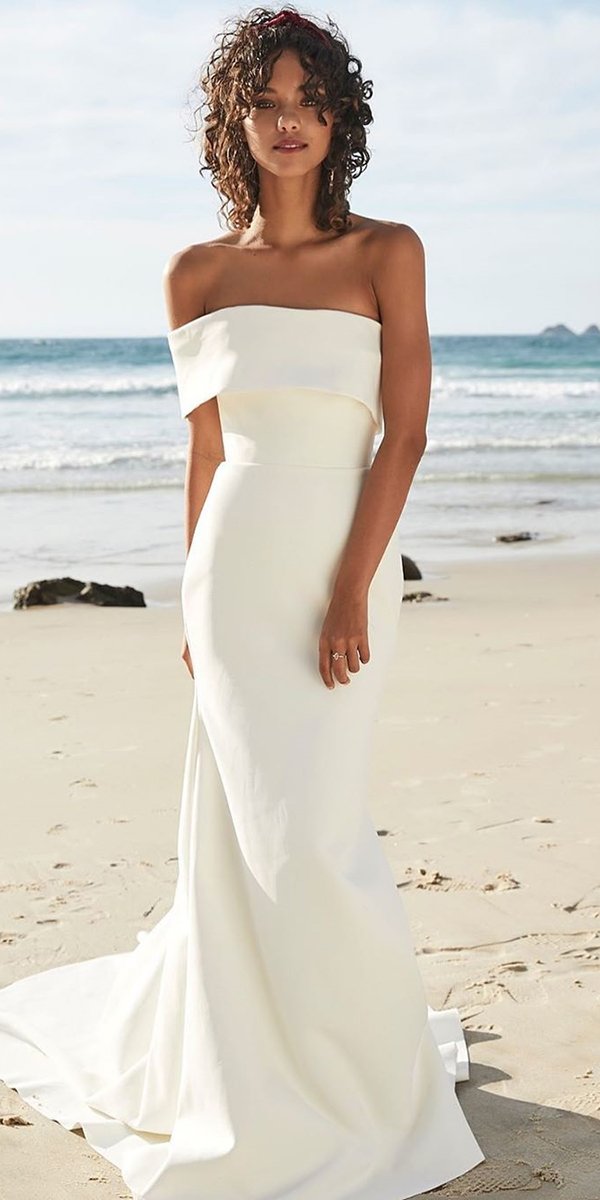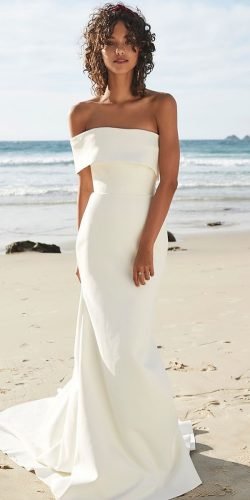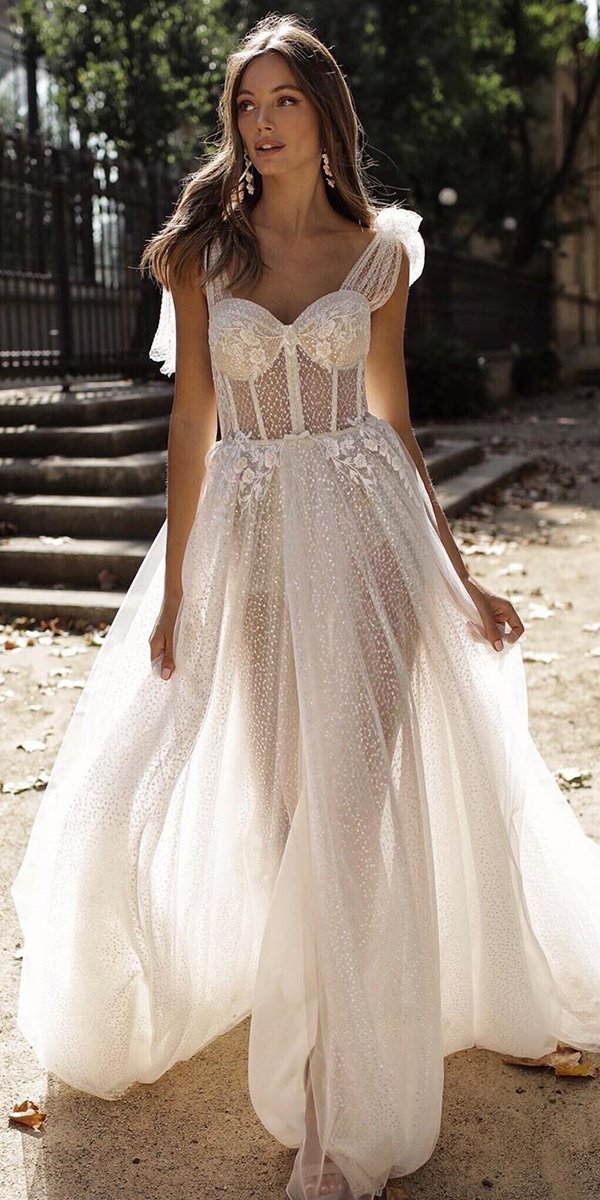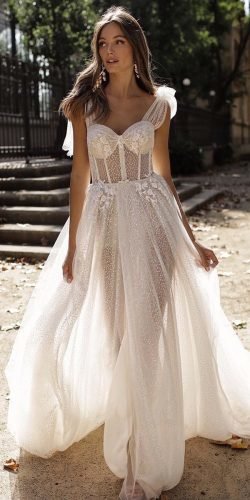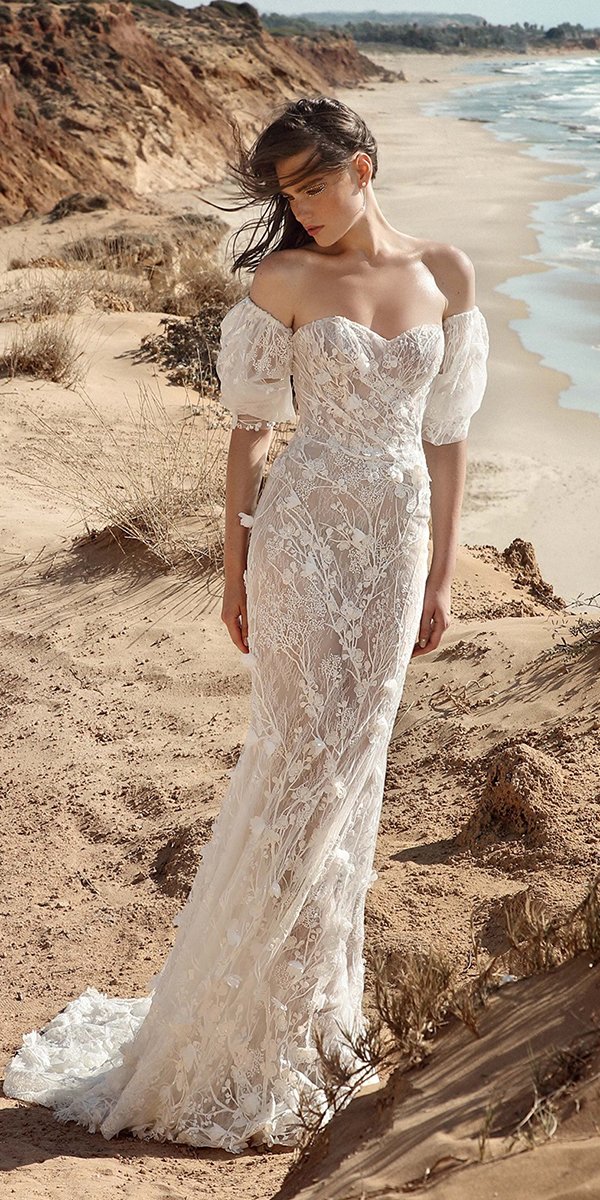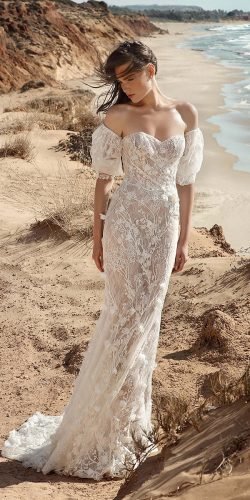 Photos 22-24: Bohemian Wedding Dresses
Boho style will be perfect for brides, planning an outdoor or a barnyard wedding. Boho dresses look stunning in a forest or any other natural background. They are absolutely perfect for those brides who don't like sumptuous dresses. These light flowing gowns will make you look both feminine and delicate. There is a reason boho chic is one of the top trending wedding dress styles. We want you to feel the happiest woman in the world on your special day.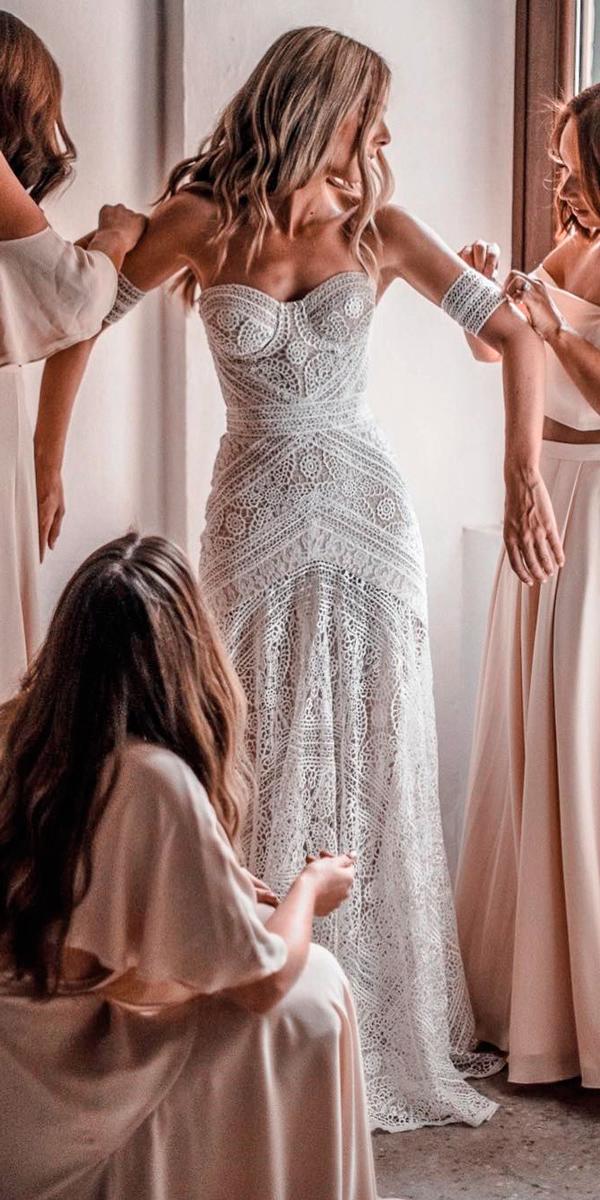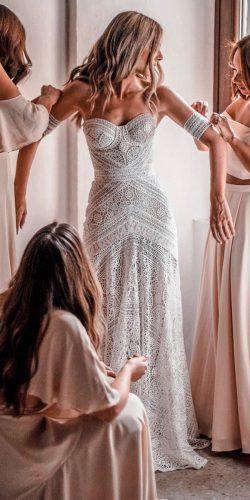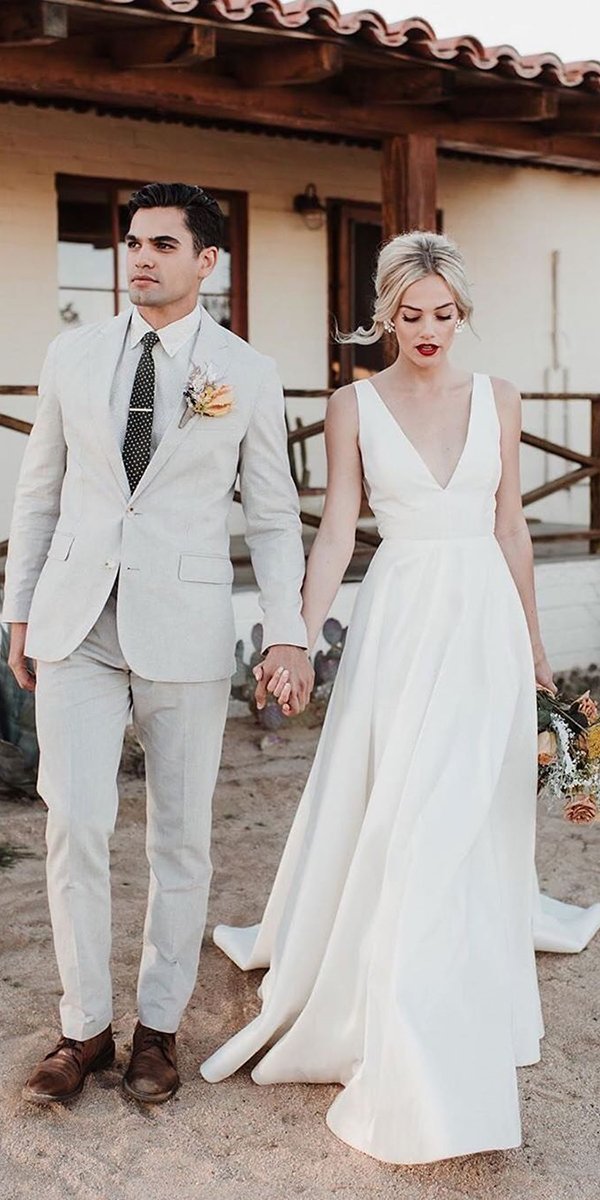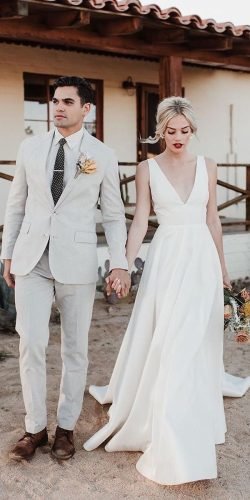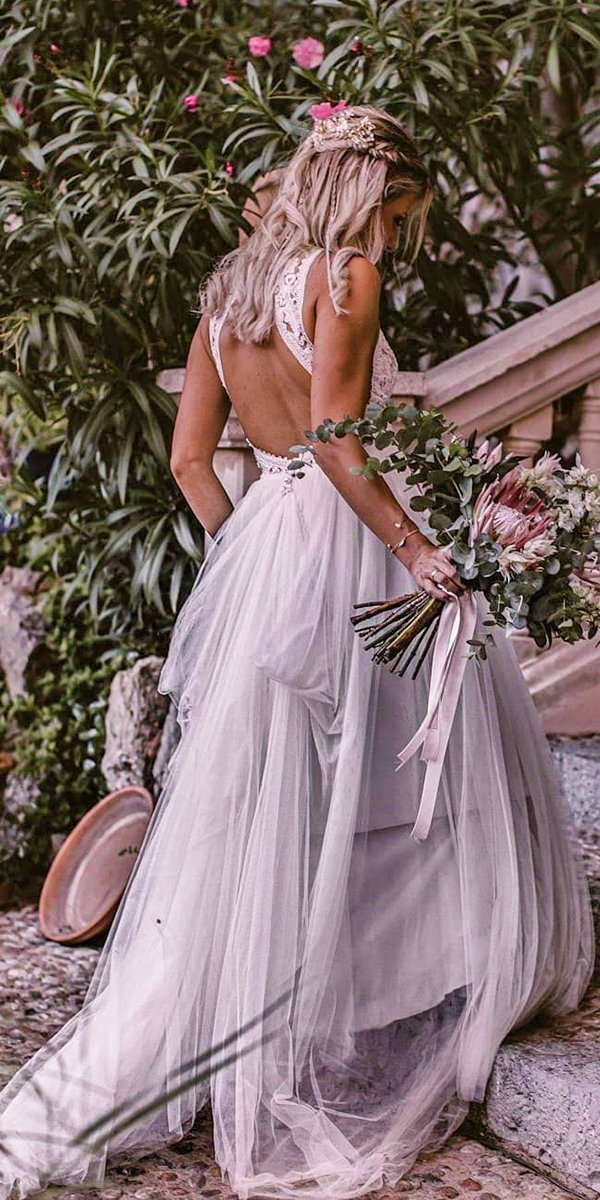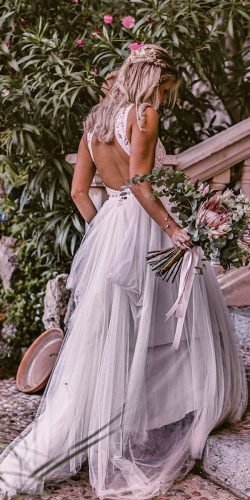 Photos 25-27: Romantic Wedding Dresses For Celebration
Romantic wedding dresses are loved almost by every girl. Because all bride will look graceful and elegant in these wedding dresses. Do you want to be the most charming and pretty bride? Choose the one dress that you like the most and pin it!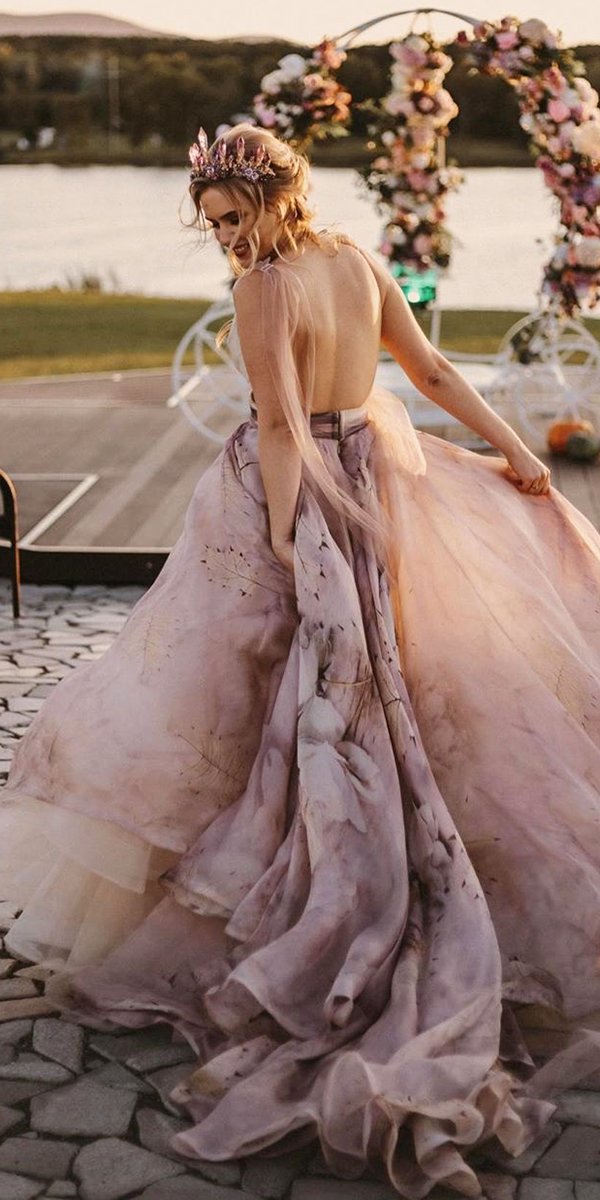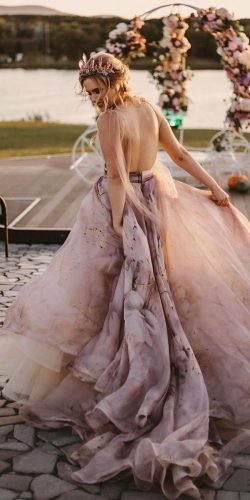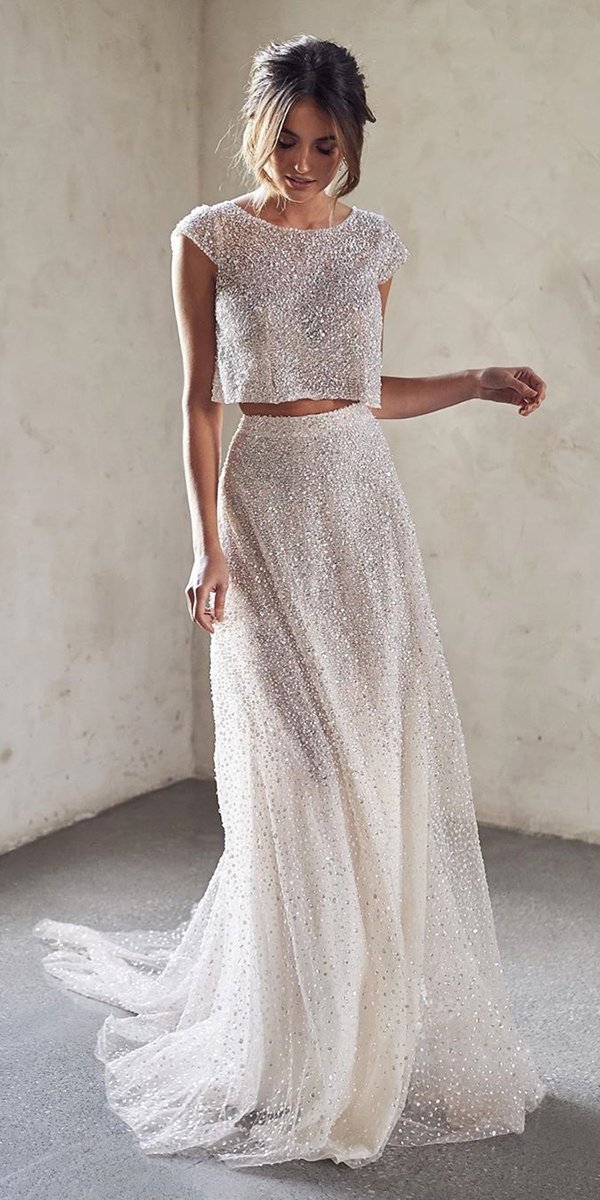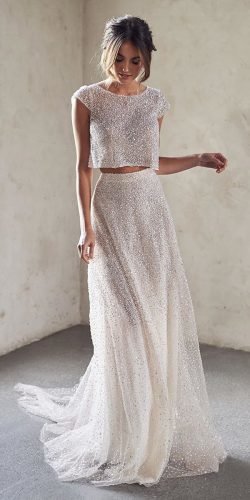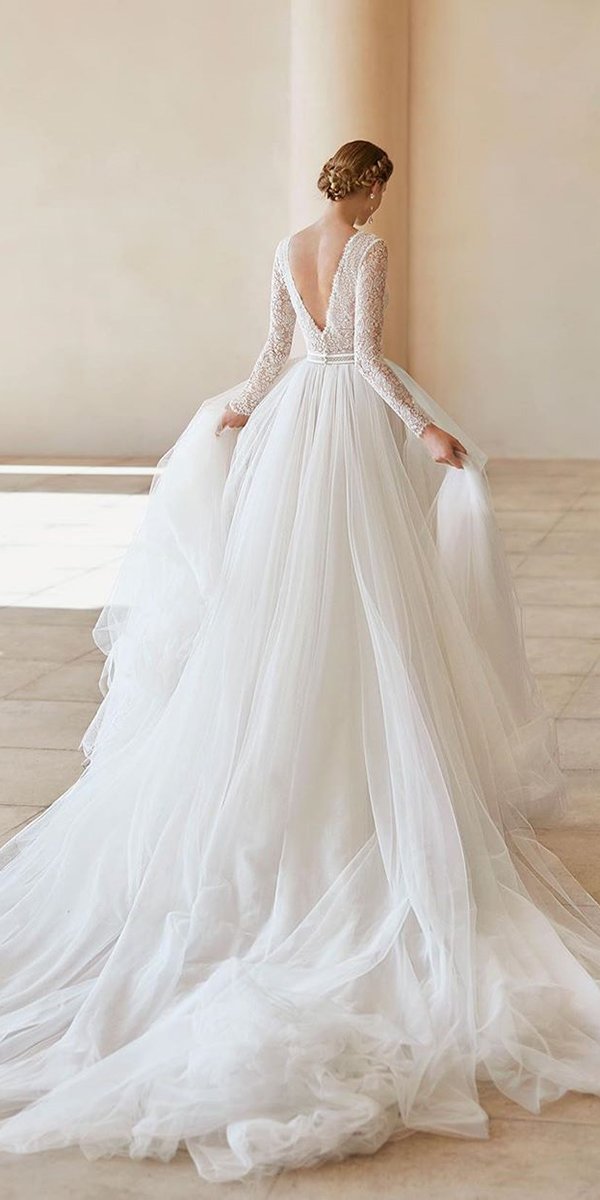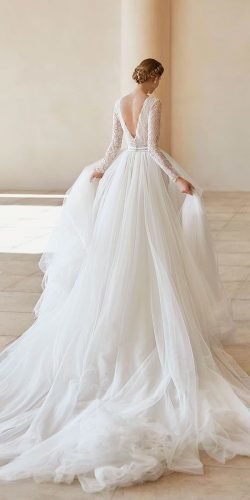 Find another Best Wedding Ideas To Make Your Wedding Unique