Want to have the best wedding registry? Wedding registries are a part of the wedding tradition, that we definitely admire. It is a great tool for the newlyweds to tell their friends and family what they want for the wedding.
Despite this, when it comes to popular registry stores, a lot of people still think department stores are the only option. Well, let us show you some of the best places to register for a wedding, both offline and online!
Top 10 Popular Registry Stores You Should Know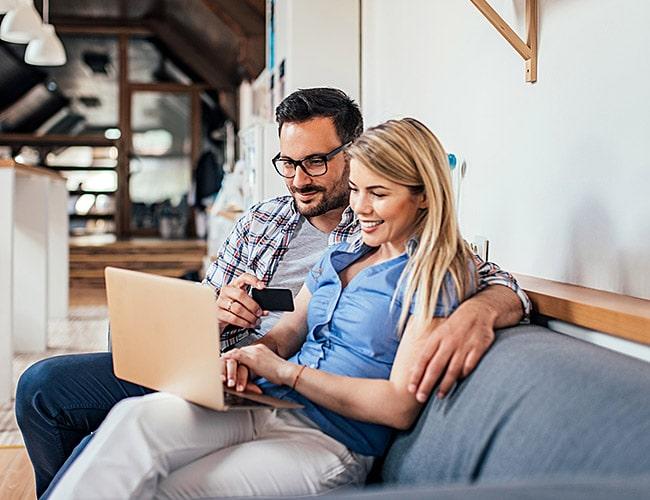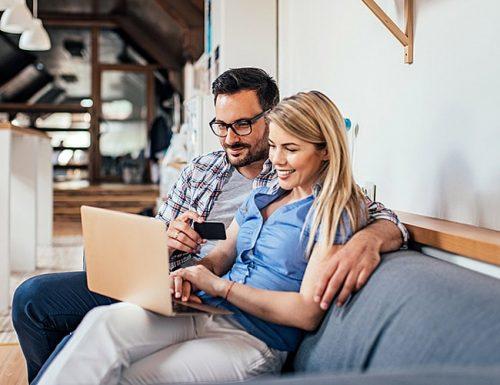 So what are the best places to register for a wedding? We have collected the best offline and online shops, that offer more than just a list of registry items. What other benefits you can get? Let's compare different offers.
Amazon does like its prime members!
Pros:
Request products, cash or a gift card
Personalize your list with pictures, URLs etc
Install an app and scan a barcode to see what's inside the box without opening it.
You have 180 days to return the gift if you don't like it!
Bonus gifts and a 20% discount for prime members for registry items for up to 90 days after your event! Now even late guests can participate!
Guests can get access to financing the gift in monthly payments if the gift is above their budget
Cons:
If you are not a prime member, the terms and conditions are less appealing
You can't view your purchase in person before buying it
Pros:
A wide chain of physical locations to view your present before the purchase
Free gifts from a special free book, that are added automatically when you qualify
Referral program – refer a friend to get a 25$ off any purchase above 100$
Free registry consultant
10% discount on remaining registry items for up to three months after the event
Complimentary packaging in stores at a self-wrap station
A year to return your gift, both in-store or online
Cons:
Smaller selection
If you are shopping online, the packaging is no longer complimentary
This wedding website has a lot of nice surprises in store for those, who want to create their own registry checklist!
Pros:
First of all, you can ask for much more than gifts purchased. The website allows to request gift certificates, local impressions, and subscriptions, and even money, so you can start your own little fund for the honeymoon or a house.
Group your big purchases to help the guests cooperate to pay for expensive gifts. The guests can even pay part of your wedding expenses – which is absolutely marvelous as the big day is usually quite a costly event.
Another handy feature is a gift planner. It helps you recognize how many gifts you are going to need, and distribute the payment among the guests.
You can also plan the gifts delivery time so you wouldn't have them all at once in your hall.
The website has an application you can install on your smartphone and an extension for your web browser.
Find a lower price at another retailer and Zola will sell you at the same price
Need some advice? Zola registry consultants are happy to help
10% discount for all Zola products months after your wedding (a year, to be precise)
Cons:
If you decide you don't need the gift anymore you won't be able to give it back – just convert it into a Zola store credit. It may not sound that bad, but is it really the type of commitment you are looking for?
Pros:
Designer goods for less
A lot of locations to view your present before the purchase
One year return policy and you don't need a receipt if you print the registry at one of the stores
Any item over 100$ is liable for group gifting. Makes it so much easier to go on a budget with the present for your nearest and dearest!
Cons:
The variety of choice is not that wide
No consultations
Pros:
Free gifts! Yes! Get a set of stemless wine glasses as a compliment for your first registration! Get a free gift each time you register for a qualifying gift or your guests buy qualifying items off your list
Traditional furnishings and kitchenware – classic wedding registry at its best!
Free advisor
Price matching service – buy at the lowest price you can find!
Gift cards
Cons:
Limited choice of registry items
Pros:
You can ask for classes or services nationwide, as well as traditional registry items
Try your luck! Every month you automatically get a chance to win everything off your list up to the value of 1000$!
A phone application to barcode and manage your gifts
An after-purchase consultation with a specialist on how to use the gift
A Post-wedding 10% discount for six months on the registry items that are left
Bonus gifts
Expedited delivery service and free packaging for guests
Cons:
Limited choice of registry items – only food and cooking supplies/classes
Pros:
Classical choice of a wedding registry outlet
Huge selection of brands and products
A lot of physical locations across the country
Sweepstakes! Your registry gets a chance to win some mind-blowing rewards
Macy's Registry Star Reward service gets you a 10% reward on every eligible purchase, which adds up to your gift card
Cons:
A bit old-fashioned service – no barcode apps etc
Pros:
Reasonable prices even your student friends can afford
A 'chip in' option for your friends for any item that costs more than 50$
Giveaways
Clever Ikea Registry app for your smartphone
A wedding registry inspiration guide to help you with your planning
Cons:
Probably not the first place that comes in mind when you think wedding registry
Some guests might feel IKEA is not grand enough for such an event
Pros:
Best registry place ever for a couple of geeks
Group gifting makes it easy to share the bill
Clever pick advice based on every room of your house
10% completion bonus
Cons:
A non-traditional retailer to go for a wedding registry
Pros:
A classical registry item place
All the major brands like All-Clad, Breville, Ralph Lauren, Michael Aram, and Waterford
A huge selection of goods that are both functional and stylish
An impressive registry program – you are going to want it all, so take care of your credit card
Cons:
The traditional choice of registry items – you cannot ask for services or impressions
Main Wedding Registry Tips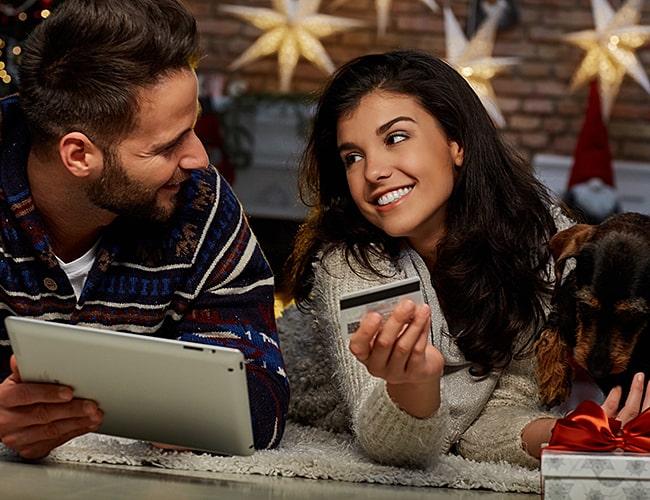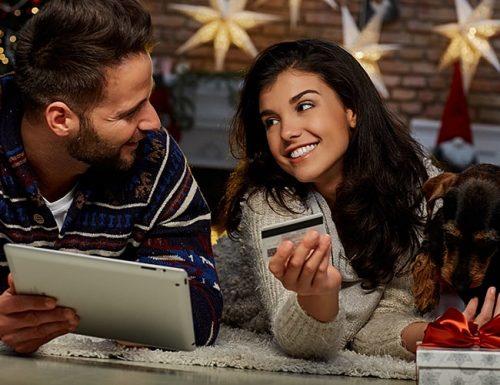 Although registering for your items seems like an easy thing to do, there are some tips for the best wedding registry. First of all, choosing the right merchant is very important. Pay attention to the service they provide and the kind of gifts you can get there. Don't be too lazy and choose wisely – remember that you are going to use gifts purchased from your registry, so you need to be absolutely certain in their quality.
Do make some research on the merchant and its rules before you set up your wedding register. A lot of companies are going to provide you with the list of the things available for the registry – you do you, don't just settle for an average list. Keep in mind all the factors: what exactly would you like as a present for your big day?
Let us give you some tips you might find helpful.
As soon as you have decided on the store, sign to start a registry by either going to the physical location or to the wedding registry section of the company website.
When the store attendant gives you a list of items that couples typically ask for, go around or browse items to select them for your bridal registry.
Don't be too shy to change your mind and make adjustments to the list. After all, this is your big day and your life. You should be comfortable with the objects that are going to surround you at home. If in doubt whether you need the item – go for a cash find or a service/ impression instead!
Plan Ahead What You Need for Married Life
Planning your life together can be utterly romantic! This is one of the first things you will have to decide together. Be ready to discuss your choices. It is very important for both partners to participate, as these are the gifts for the two of you! Start with setting your priorities: do you want something practical like kitchenware, or would you rather have bright impressions as a gift?

Register at More than One Store
Different stores have different goods, so do register at more than one store to provide variety. Also, it will give your guests the right to choose, which store or website is more convenient for them. Don't hesitate to change your mind and add items. Moreover, spontaneous decisions are often the most satisfying ones! So if you want your wedding registry gifts from several different stores – just add another place on your wedding registry!
Research Return Policies and Completion Discounts
Small print is important. Do study return policies and completion discounts before you make your decision. Remember that most stores offer some kind of completion discount after the ceremony, but the conditions vary greatly. Find the return policy that works best for you, don't just go for the traditional 90-day money back period.
Wedding planning is a lot about keeping lots of things in mind at once. It requires a ton of careful planning, especially if you are thinking group gifts. Do use various apps to make sure you have it all under control just at your fingertips! An app with a barcode scanner would be especially good to help you organize delivery etc.
Don't Add Your Registry Information to Your Wedding Invitation
Although wedding registries are quite common, it is not right to add this kind of information to your wedding invitations. Keep them sweet and romantic, leave the practical side to another time!
We hope that now the task of having the best wedding registry ever doesn't feel so challenging for you! Enjoy planning your big day and may all your dreams come true!