Brides to be absolutely adore monthly bridal boxes. For those of you not yet familiar with what goes inside the best wedding subscription boxes, you'll want to find out quick! Click through these pages to find out what has engaged women across the country. We've found a little bit of everything from helpful planning materials, must have wedding items, and personal pampering products. Brides are loving these monthly surprises, and we're sure that you will too!
Click NEXT PAGE below to see the list!

This post contains affiliate links.
WeddingForward
may recive compensation or products from companies linked to or mentioned in this article.
Best Wedding Subscription Boxes
We've curated a list of the very best monthly deliveries to help you choose the best one for you.

1. The Bride Box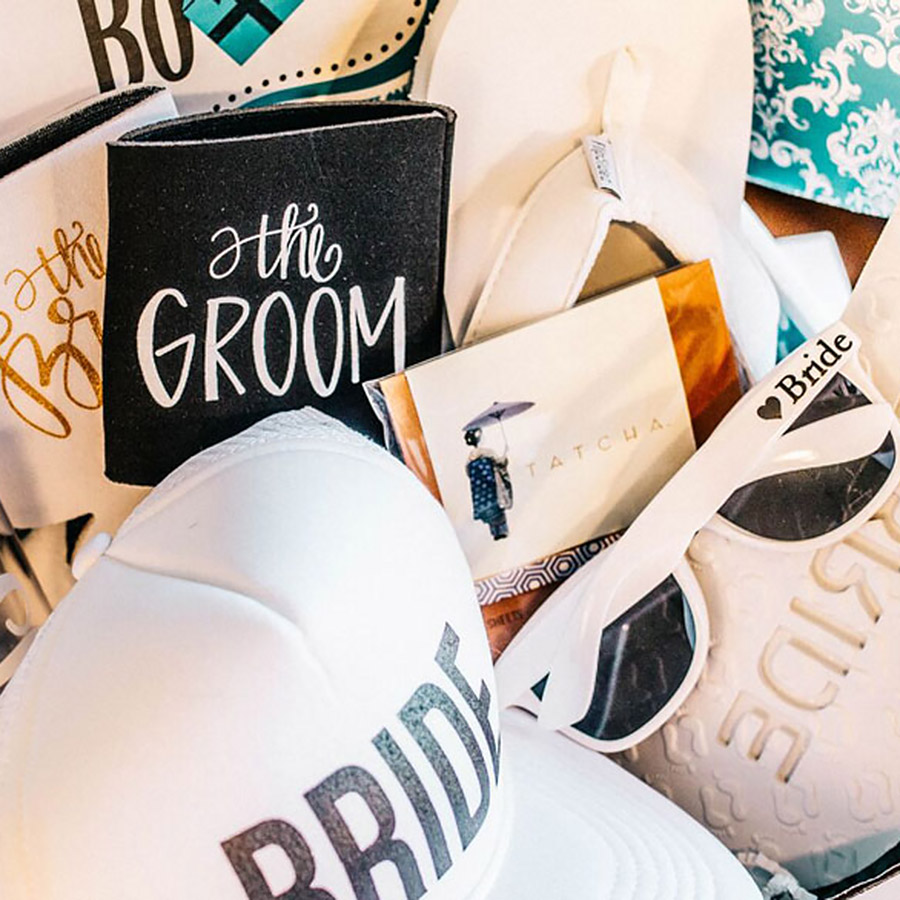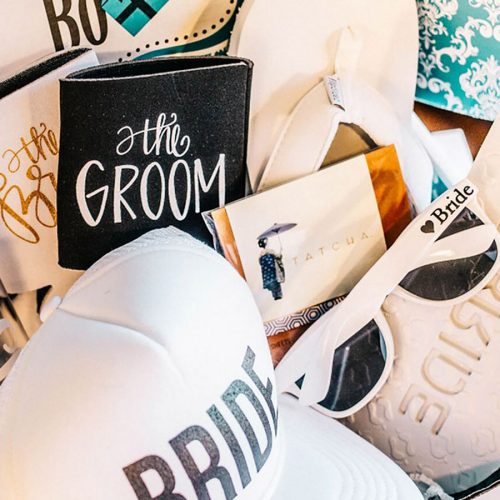 What it costs: $35 a month.
What you get
: Our most popular wedding subscription box comes with loads of inspiration. Handmade crafts, personal relaxation and beauty products, and plenty of wedding favor samples. They have all the best brands for wedding accessories, apparel, decorations, edibles, and so much more. "The Original Monthly Subscription Box for Brides-to-Be" provides beautiful jewelry, all the stationery you'll need for Thank You notes and To-Do lists, and customizable fun seasonal themes that you'll want to check out. Follow the
link
to see the full list of products you'll be anxiously waiting for each month from one of the best wedding subscription boxes.
2. The Ring Box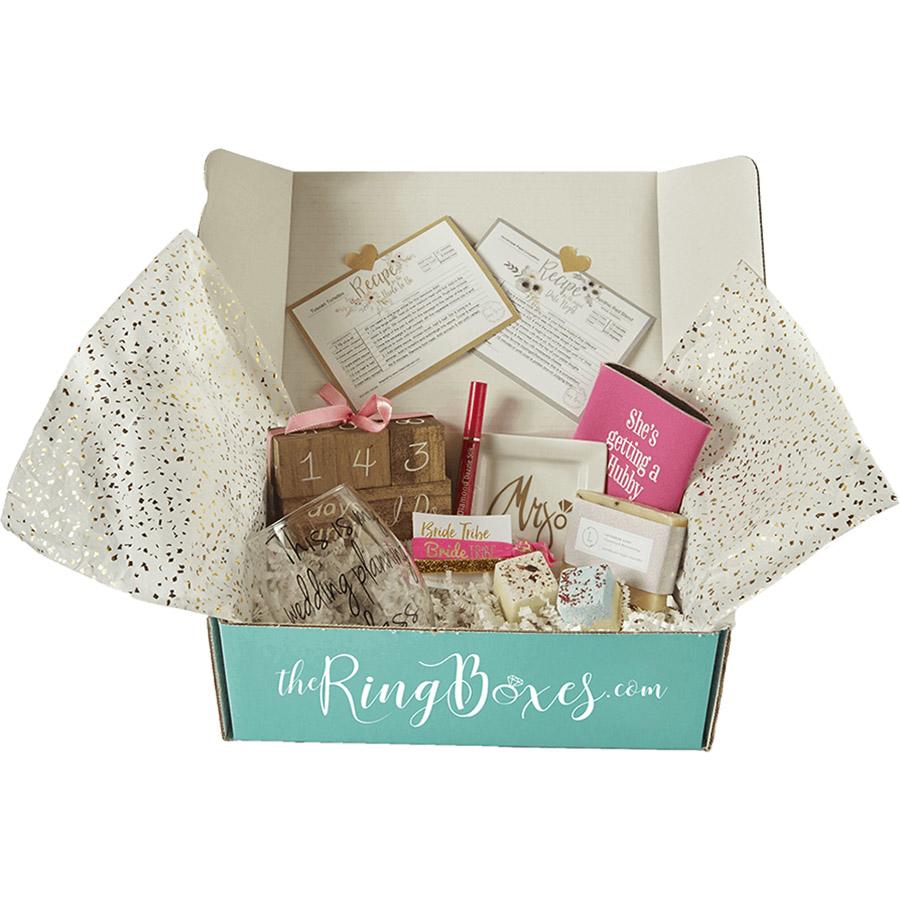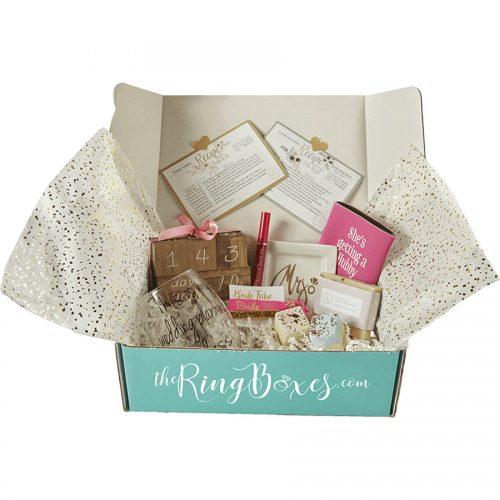 What it costs: $39.95 a month.
What you get
: This one of the best wedding subscription boxes is defined by relaxation and indulgence. We've hand-picked the most luxurious products to pamper yourself each day leading up to the big "I Do". Find the best bridal decor, beauty and spa products, and great date-night incentives – all at majorly reduced prices! TheRingBoxes helps you celebrate the wedding day process all the way from "Yes" to "I Do". This company has clearly put a lot of thought into the vendors they've selected to produce your gifts, and – judging by the rave reviews – it's paid off. Make sure to visit the
website
to see all the products that future brides are loving on a conveniently regular basis.
3. Studio Wedbox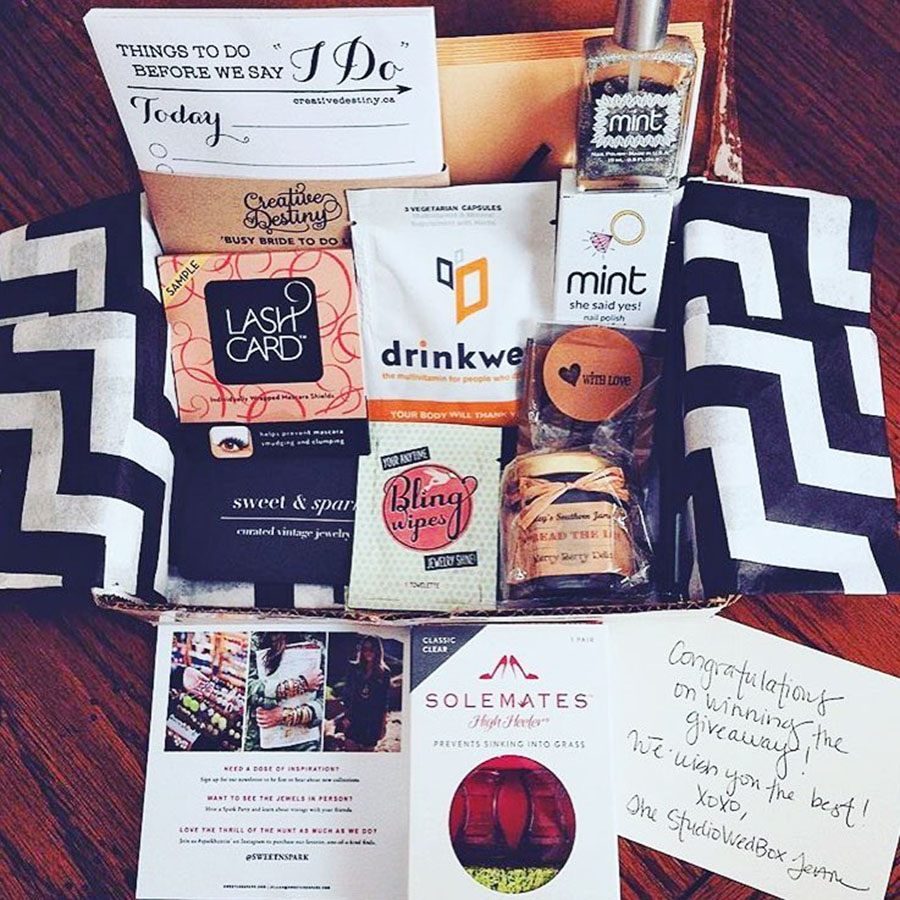 What it costs: $29.99 a month.
What you get
: This beautiful bridal subscription box has exactly what every bride-to-be desperately needs; A Plan. Most weddings need 12 months or more to plan and execute. This helpful subscription thinks of everything for you from the big picture theme to the tiniest of details and helps you stay on track by delivering tips in priority order. You can't visit the
website
to see everything that's in store, but that's half the fun! Each monthly box is hand picked items that suit the bride and the bridal lifestyle. Choose from 3 tiers of monthly deliveries: The Waltz, The Chapel, or (the most popular) The Royal.
4. Happy Bride Box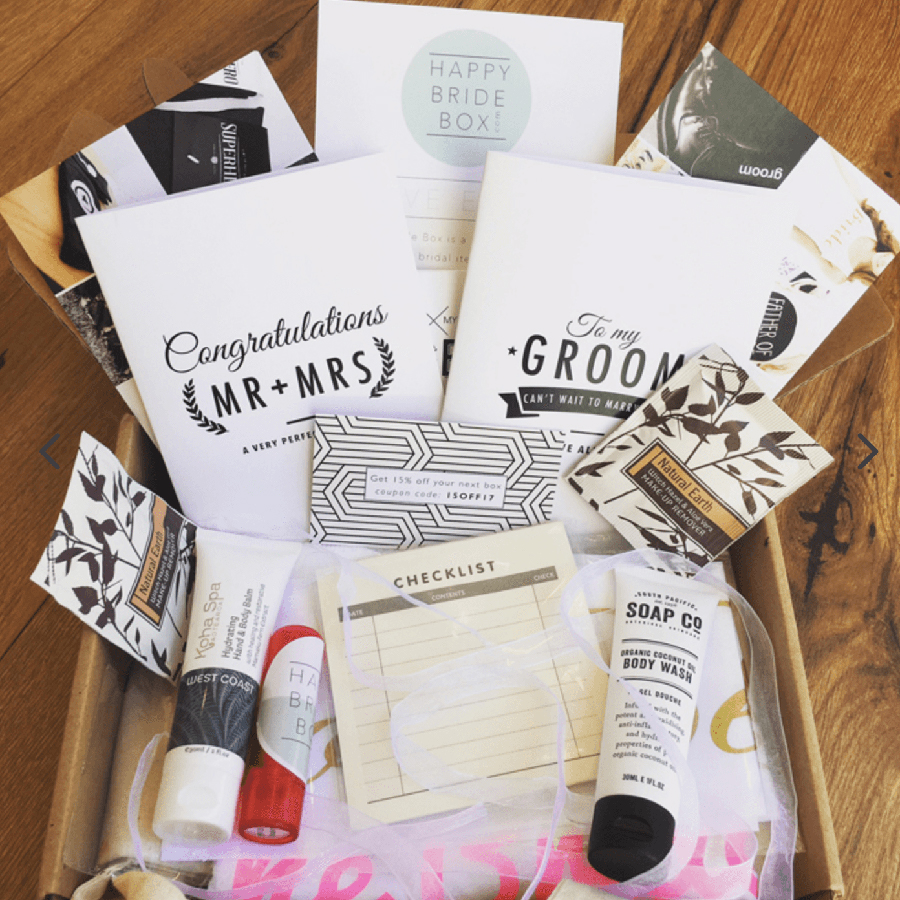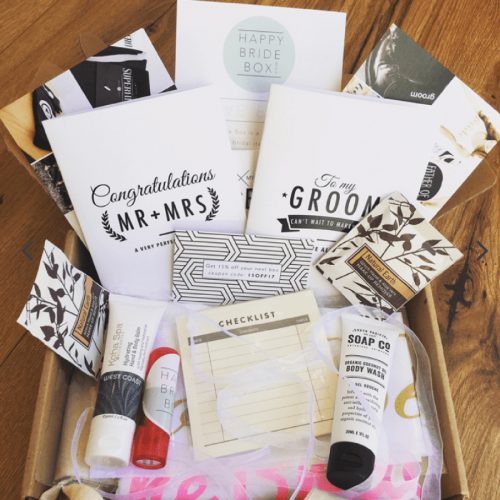 What it costs: $99 a month.
What you get
: A perfect assortment of full sized products for all of your wedding needs. This
monthly wedding subscription
brings you individual gifts for the bride, groom, and entire wedding party. Fun new beauty and pampering products will help you prepare for the big day and you'll love the personalized bride-to-be gifts. You'll love each piece of decor and wedding favors, or the apparel and personalized gifts, or (everyone's favorite) the Mr. and Mrs. pillowcase sets.
5. Tulle La La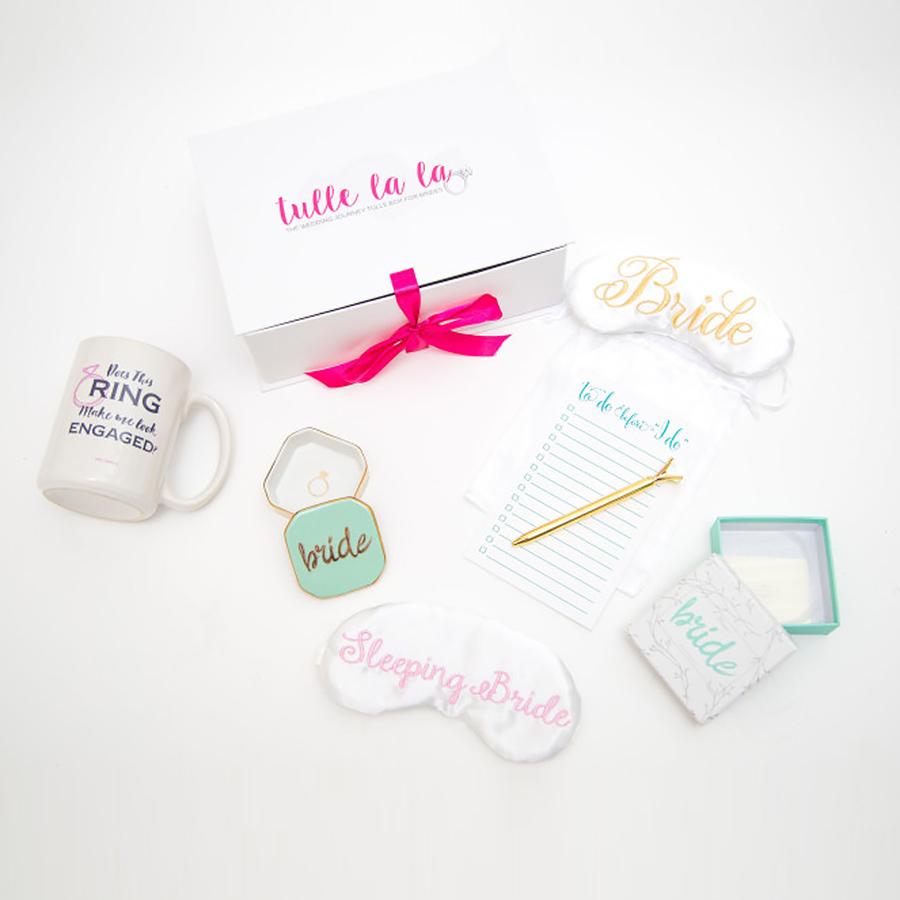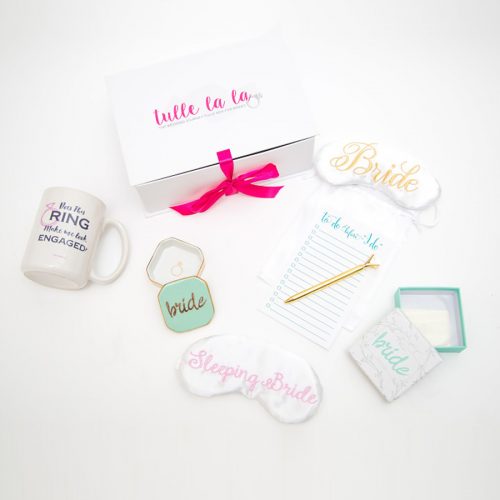 What it costs: $43 a month.
What you get
: Expect a little bit of everything with this convenient monthly delivery is topping all of the best wedding subscription boxes reviews lists. Expects gifts and gift ideas. Expect tips, advice, and insightful how-to guides. All this, and even a little something for the groom arrive at your doorstep for 4,6, or 8 months. Visit the
Tulle La La website
to see everything that's been put together to help with your wedding planning journey.
6. Rent The Runway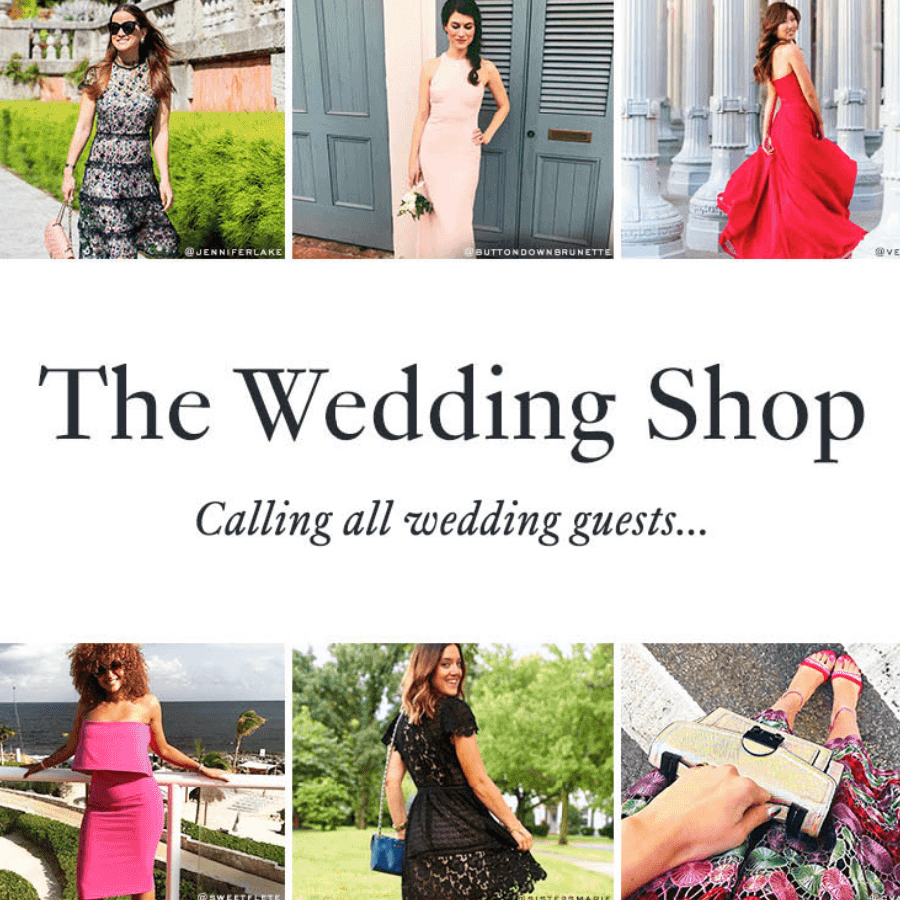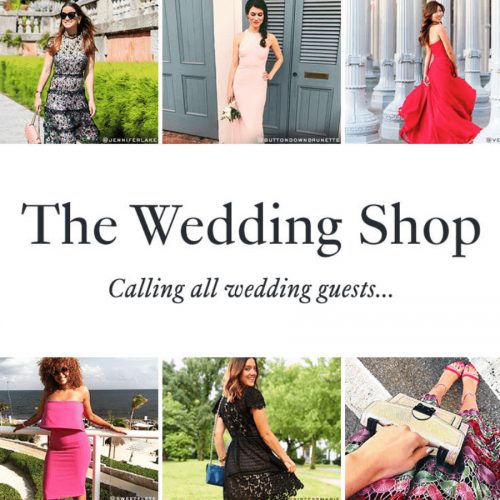 What it costs: $139 a month plus free shipping, dry cleaning, and insurance.
What you get
: Brides and bridal parties are going wild for these best bridal subscription boxes. For an extremely reasonable price what you get is Time. Choosing the perfect mother-of-the-bride dress, bridesmaids gowns, flowergirl dress, and the bridal gown takes what seems like forever. Rent 3 pieces at a time for each of your special occasions on the way to the big day. Fill out a quick and fun survey so that they can get to know exactly what you'll like, Click through to the
website
to see everything that you can expect at your doorstep.
Stay tuned for more bridal subscription box reviews in the future. This monthly subscription trend is fairly new and there's sure to be amazing fresh offers coming to market very quickly. They are a great way to discover new products, enjoy your engagement, and add simplicity to your wedding planning – all at greatly reduced costs – and things will only get better. We'll keep you posted on all things wedding.