A flower girl is a member of the bridal party like any other, only cuter and definitely more petite. Taking advantage of the cute factor is part of the role of the flower girl, and this is why the flower girl bouquet and her entire wedding look should be taken into consideration.
Since every wedding is unique in its own way, sometimes the duties of the flower girl are unique too. And, this can result in her carrying something a bit different from the traditional bouquet of flowers. There are quite a number of alternatives to the contemporary flower girl bouquet. Come along as we explore a few.
Frequently Asked Questions
Does the flower girl need a bouquet?
What else can a flower girl throw?
Ball Bouquets For Flower Girl
A mini bouquet arranged after the traditional bridal bouquet is a common accessory for the flower girl. However, there are several other options for something more original and unique.
Flower girl ball bouquets can describe several types of arrangements. From pomander flower balls that are cute and fun to carry to ball-shaped vases with distinct flower arrangements. Your flower girl too can make a statement as she steps onto the aisle.
@flower_addicted_angelica via Instagram
i
Save to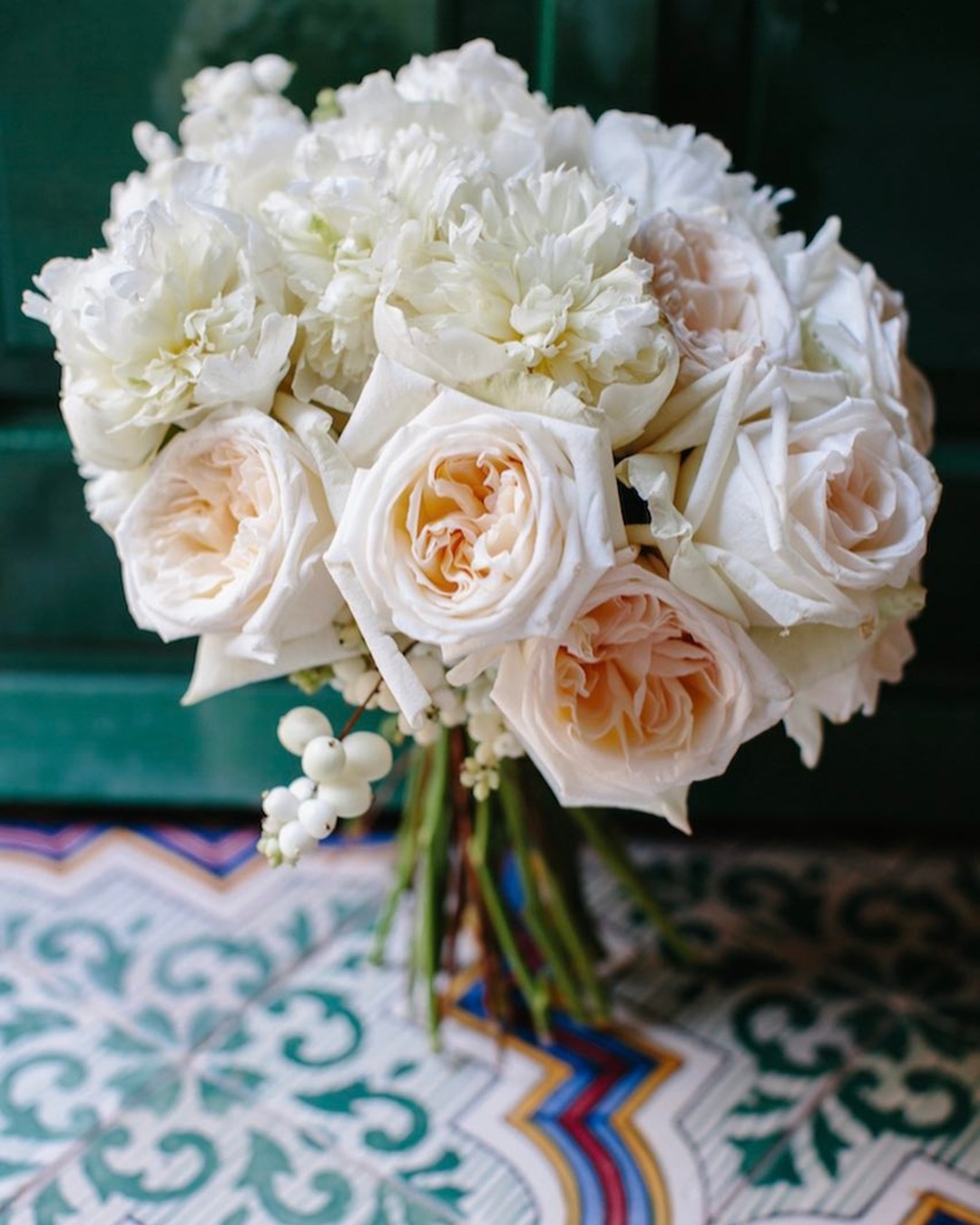 Hoop Bouquet Ideas
A trendy look for a flower girl that can be fashioned after her dress is the flower girl hoop bouquet. Instead of the conventional basket for tossing petals, a metallic colored loop in gold or silver can feature floral arrangements of blooming peonies or any other seasonal flower intertwined. The hoop can be stand-alone or sit on top of a similarly hued basket of petals or confetti.
@blossombaydesign via Instagram
i
Save to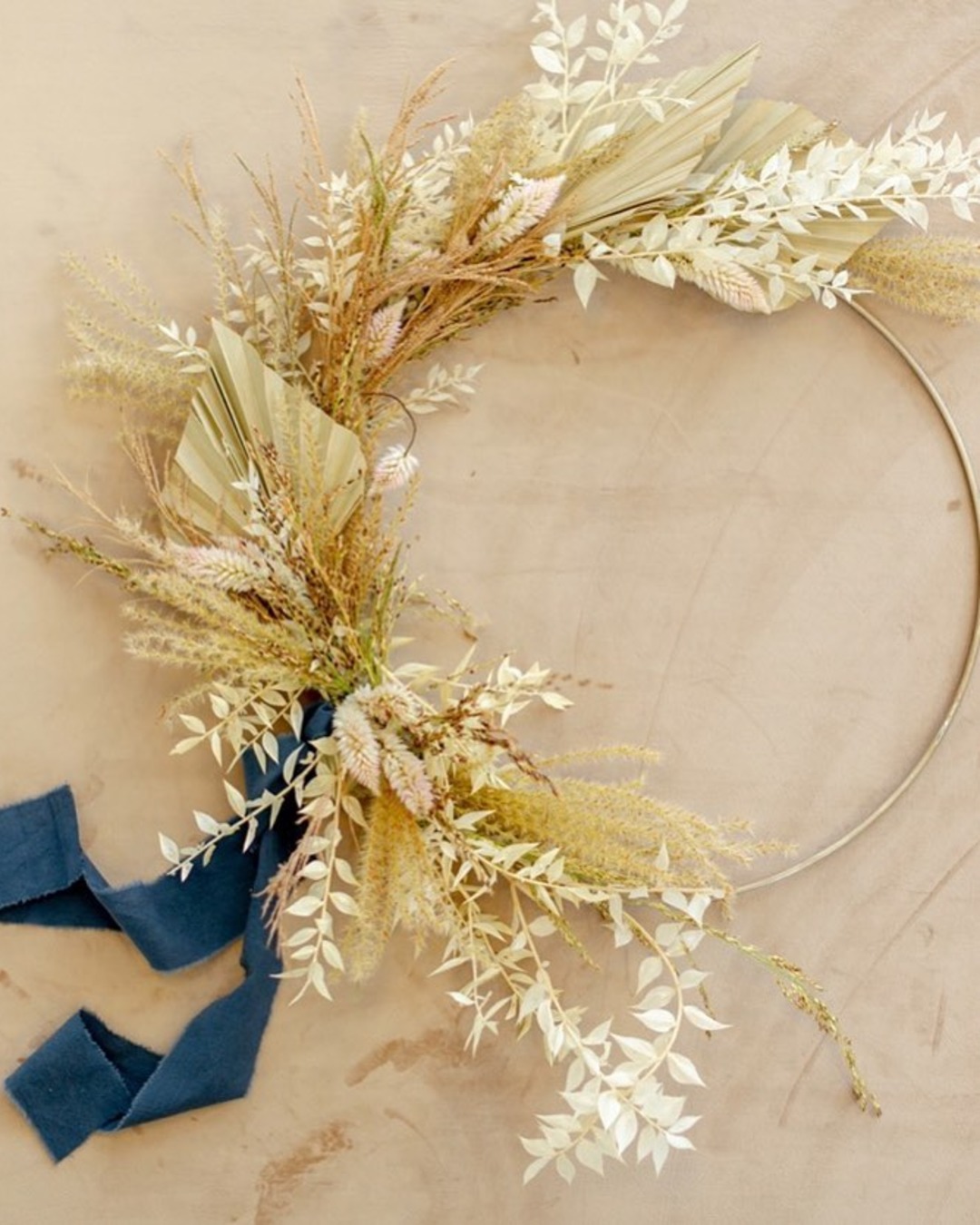 @fattiepiedresses via Instagram
i
Save to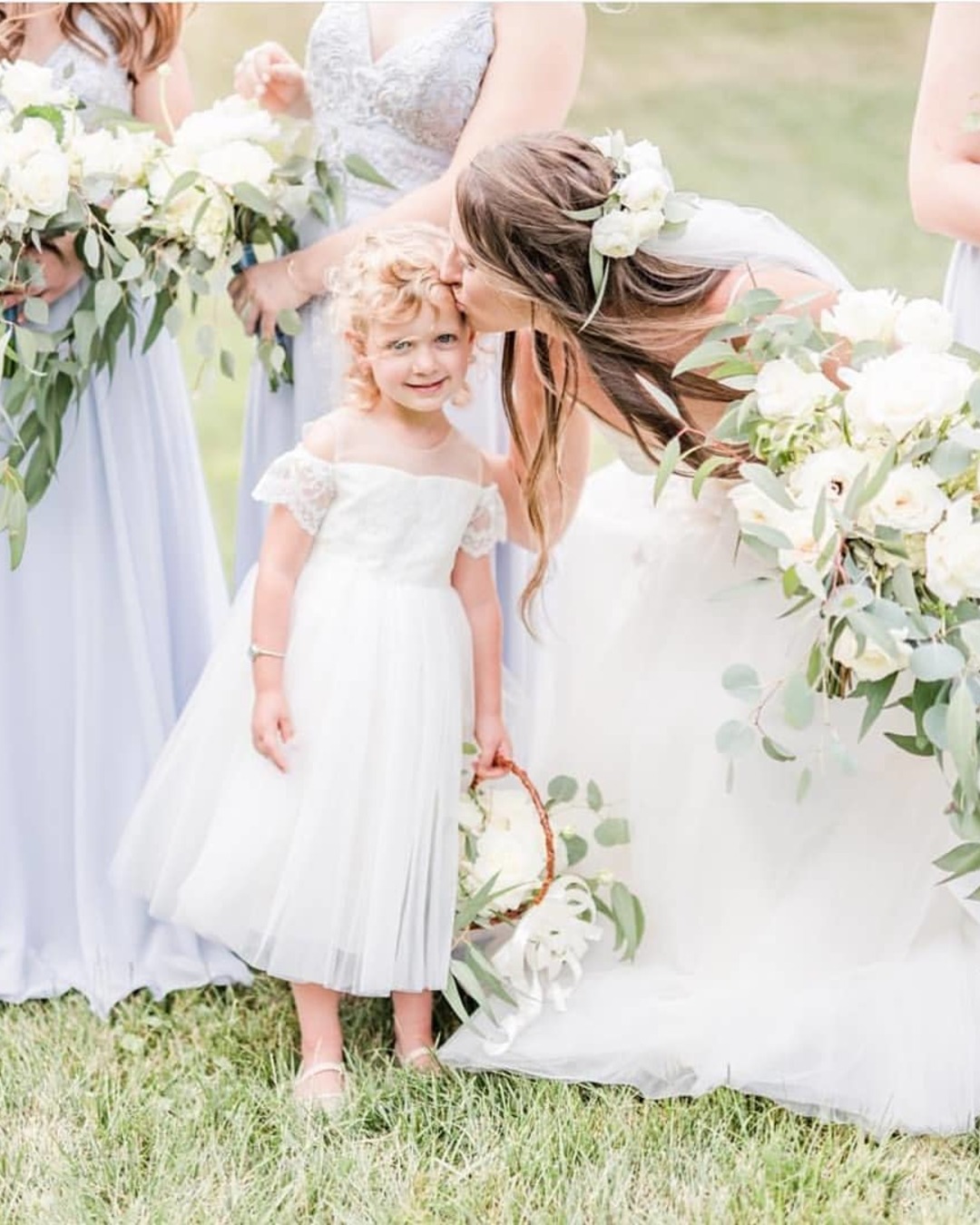 @lapetitehayleypaige via Instagram
i
Save to
Brooch Wedding Bouquets
While tossing flower petals might be traditional, there is a wide variety of options for a unique flower girl role. A flower girl can be assigned to wear a floral flower girl brooch bouquet while carrying a bunch in her basket.
Handing out one to each guest is sure to put smiles on their faces and hers just before the wedding ceremony begins. A great alternative if you need the venue floor to be free of petals.
Mini Bouquets For Flower Girl
There is space for every type of flower girl accessory out there and fashioning a mini bouquet after the main bouquet of the day is still in trend. A smaller arrangement with seasonal blooms such as garden roses of different hues, and peonies alongside foliage or greenery would make a sweet-smelling bouquet that she would love to carry down the aisle.
@teaprincessaust via Instagram
i
Save to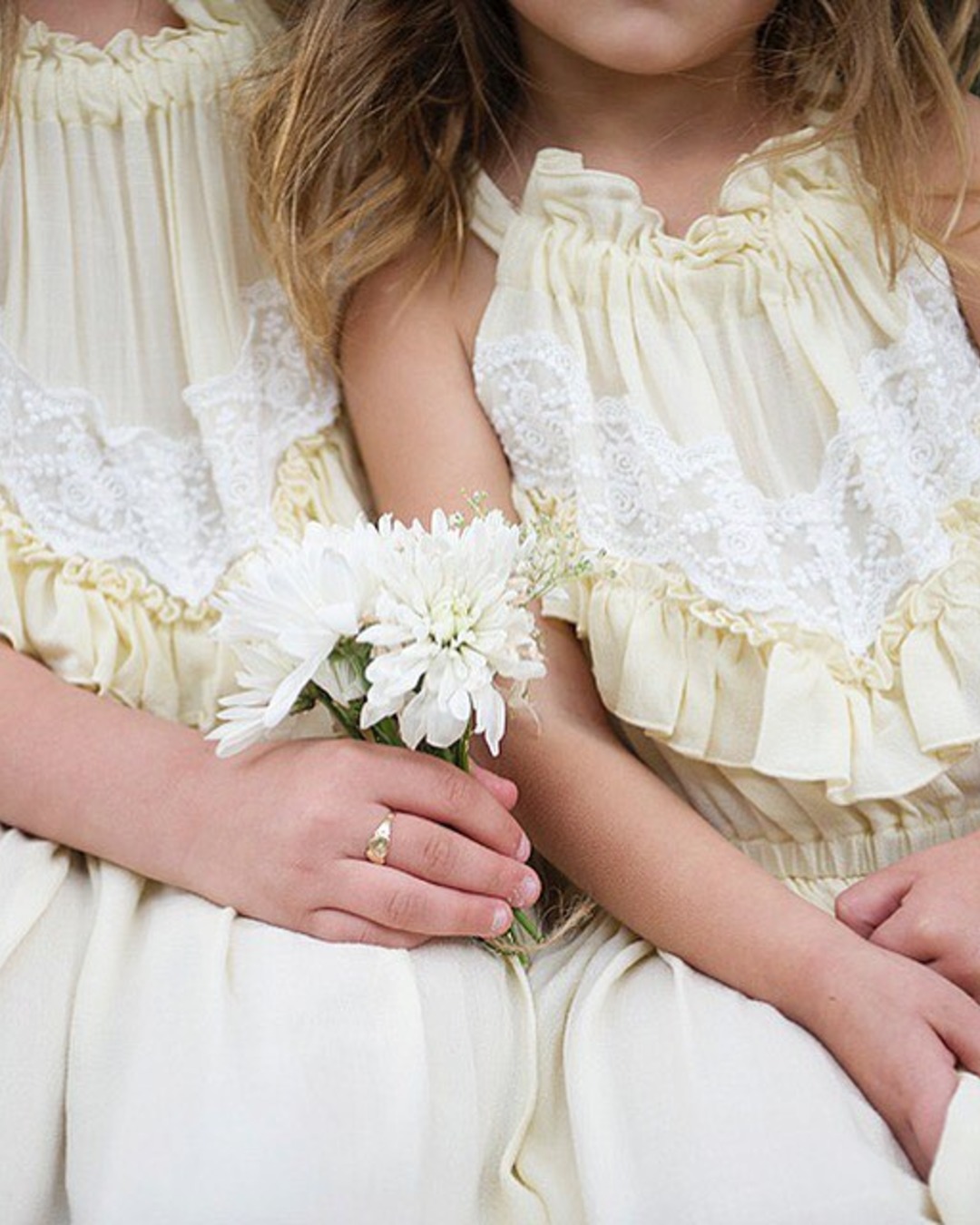 @teaprincessaust via Instagram
i
Save to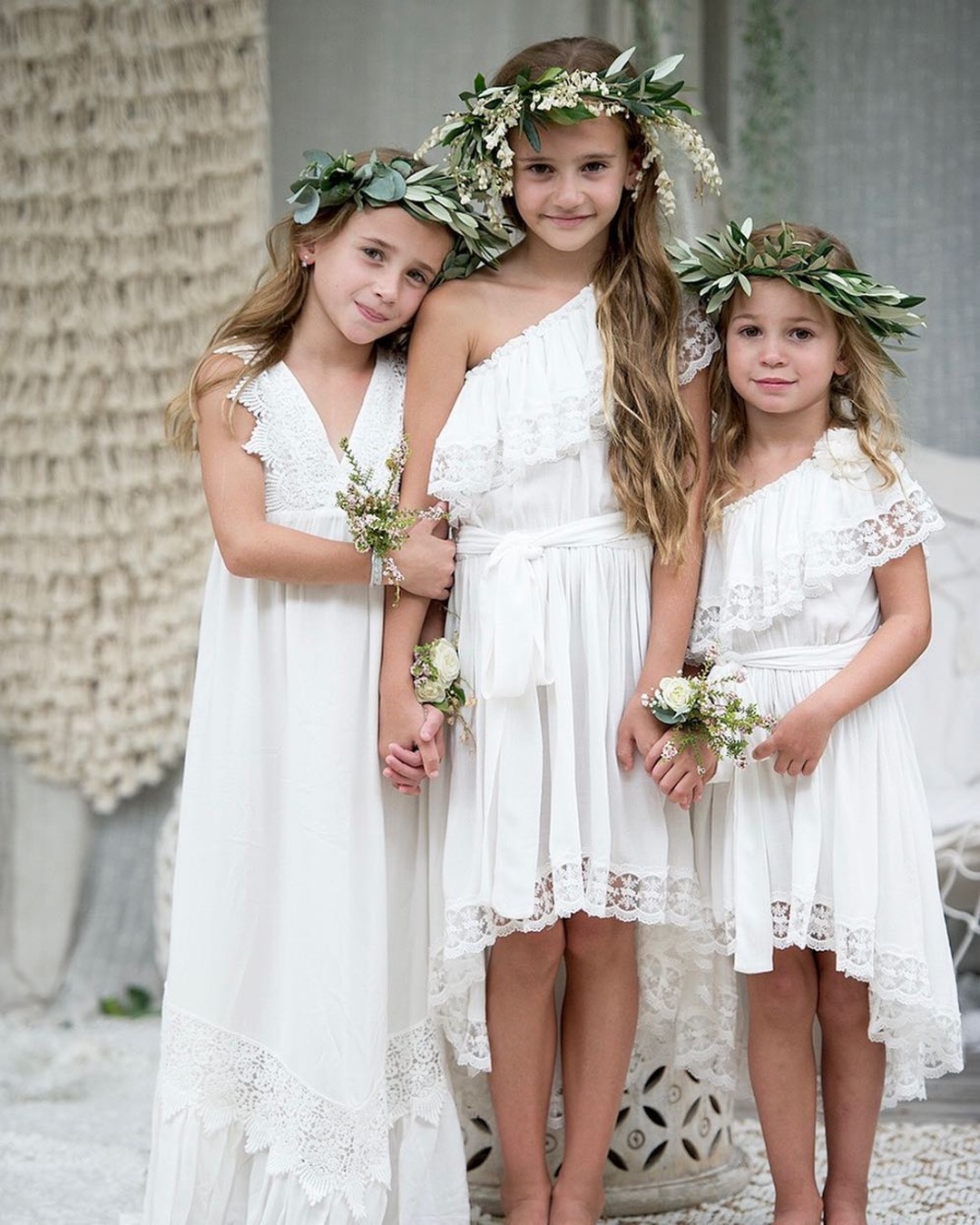 Contemporary Bouquets
A contemporary wedding could do with conventional wedding bouquets, even for the cutest flower girl. Going with the theme of the wedding the bouquet could be an arrangement of monochromatic hues or a mix of complementary colors. These could be blossoms of white or deep red garden roses paired with assorted greenery and eucalyptus for that bit of extra.
@southern_blooms via Instagram
i
Save to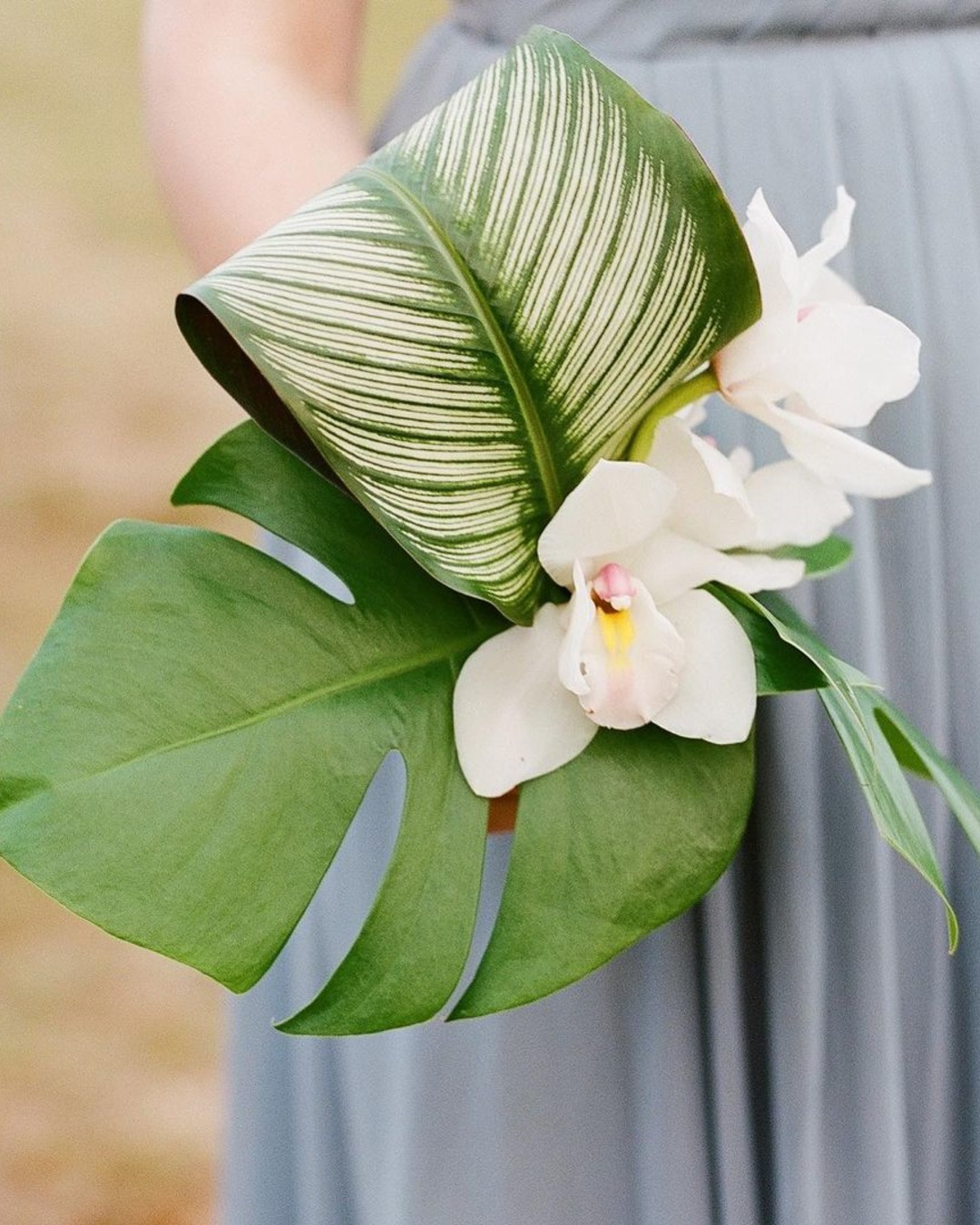 @thelittlebranch via Instagram
i
Save to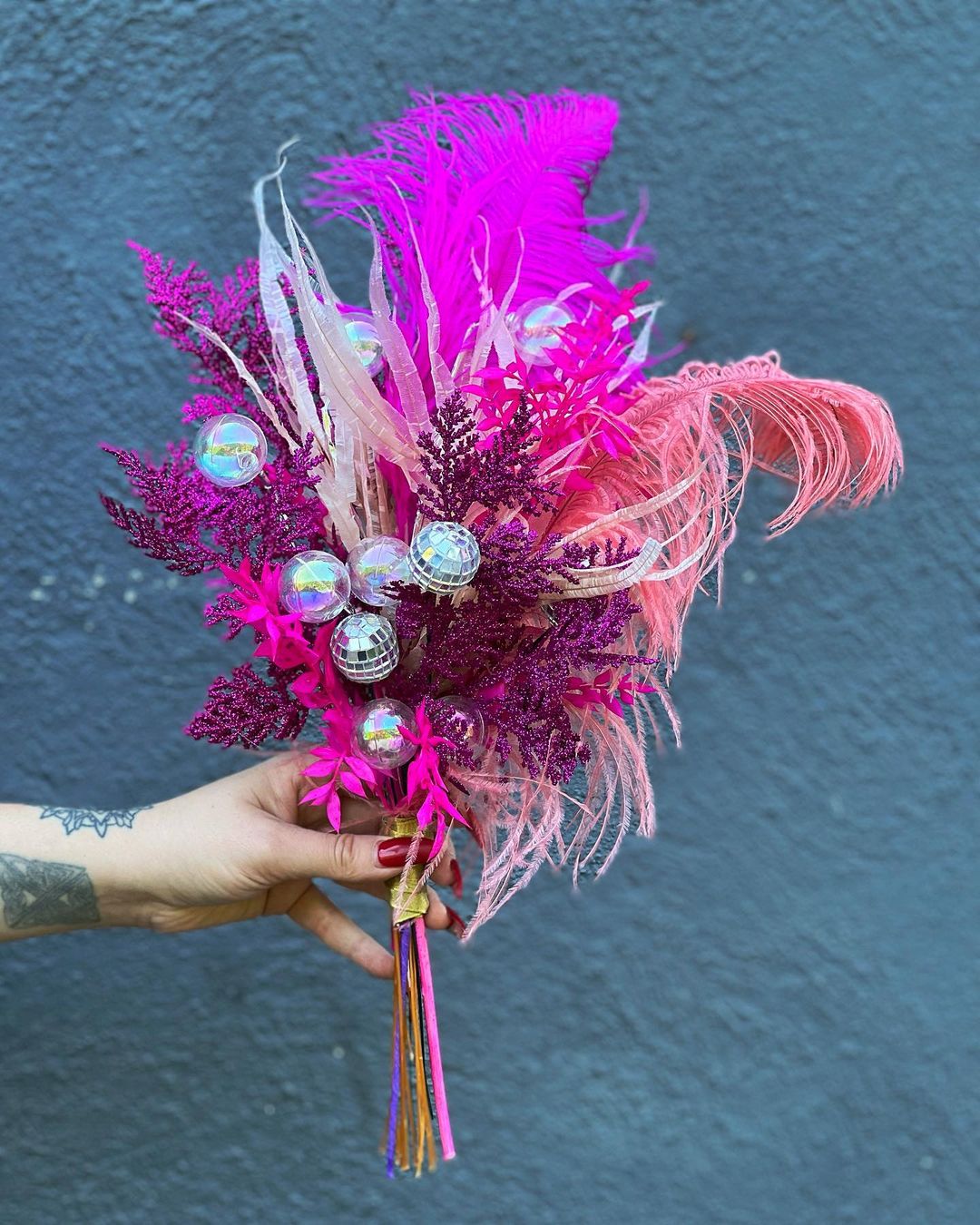 @thelittlebranch via Instagram
i
Save to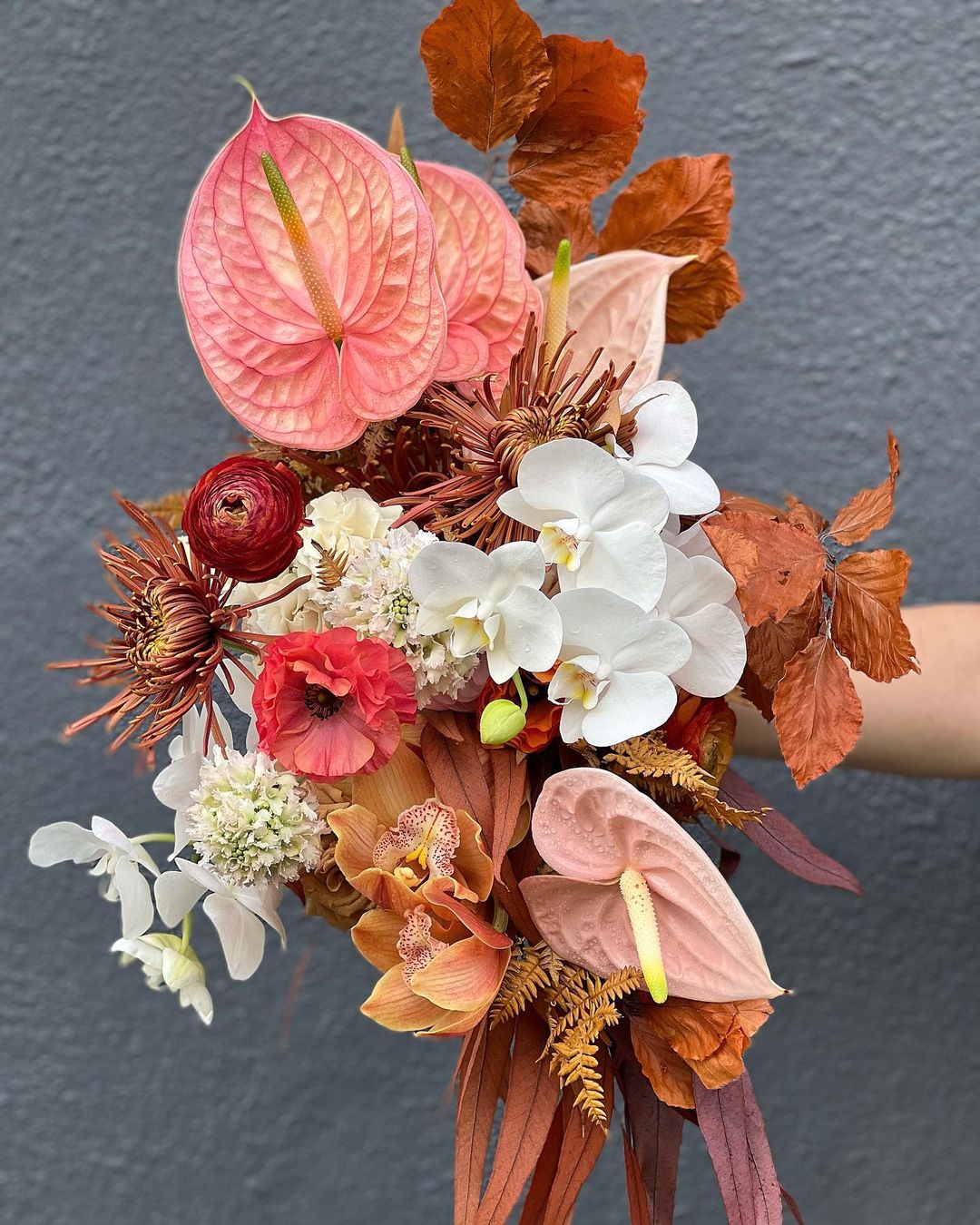 Bohemian Flower Girl Bouquets
A bohemian flower girl bouquet for a boho-styled wedding can be designed after the theme of the wedding. A child-sized parasol covered in seasonal wildflowers to walk down the aisle with, or a dark wicker basket covered in ribbons of the wedding colors and filled with petals are all fun ideas.
@goodseedfloral via Instagram
i
Save to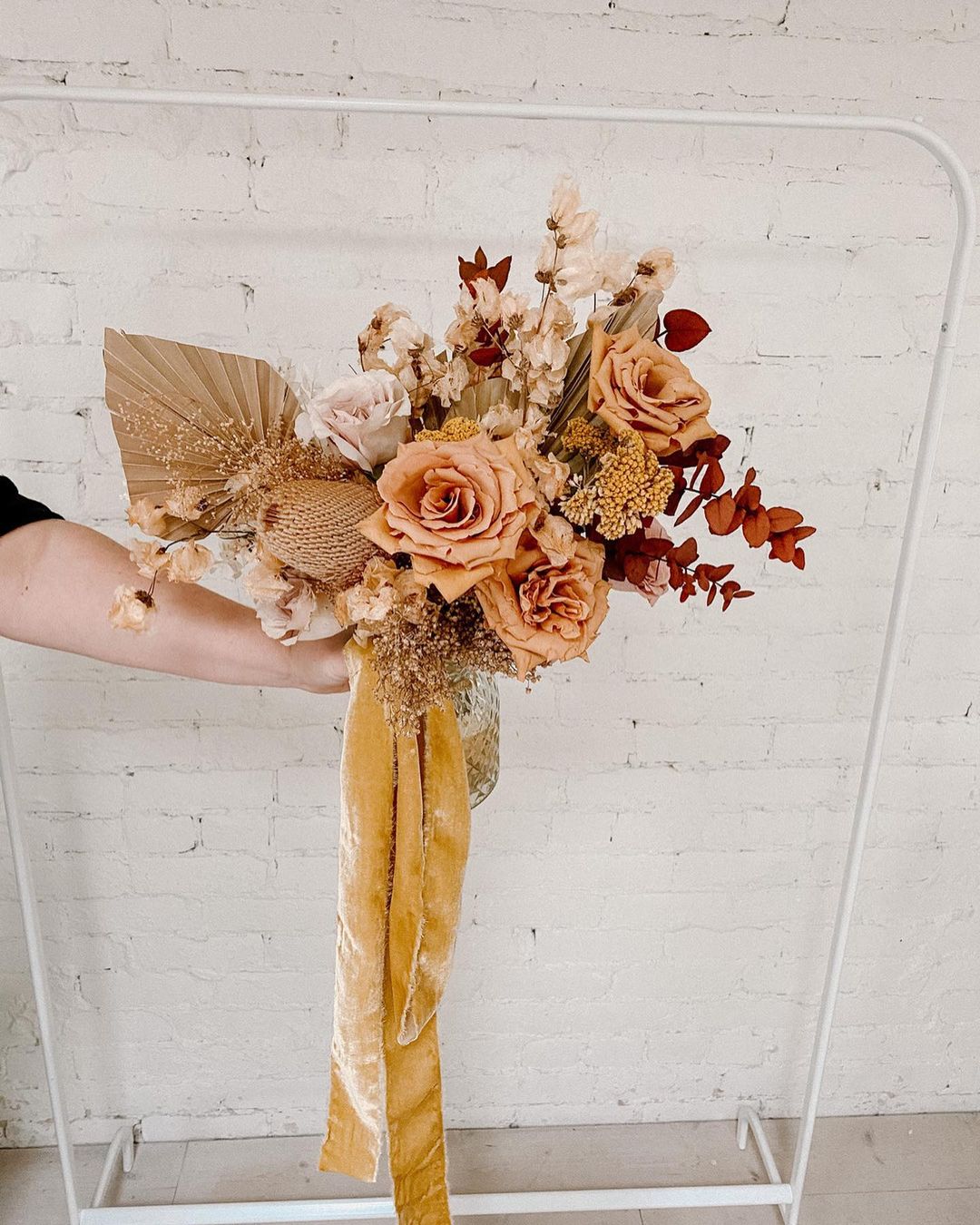 @goodseedfloral via Instagram
i
Save to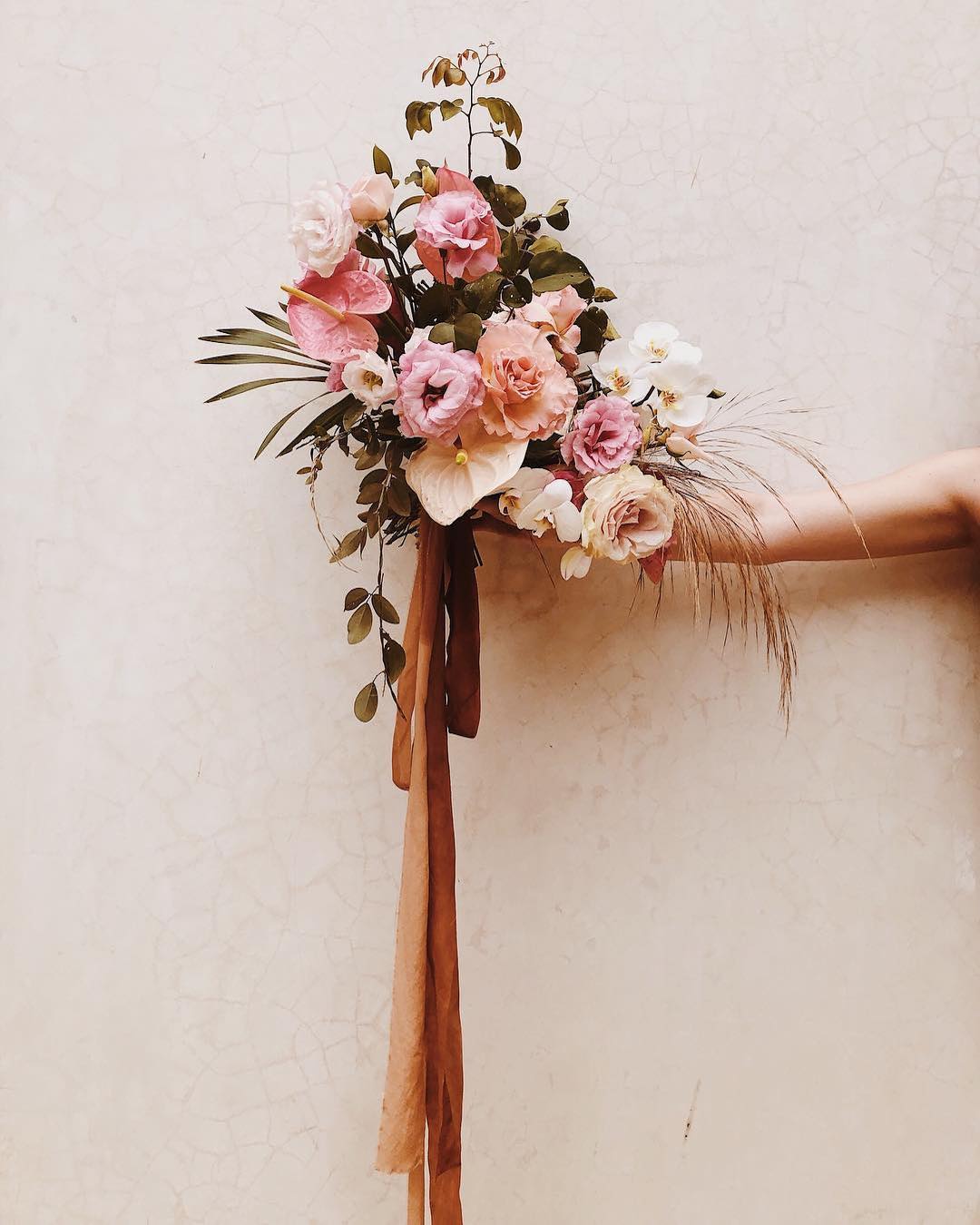 Bouquets In Rustic Style
If you're looking for flower girl ideas for a rustic-style wedding, look no more. Consider floral hearts instead of hoops. Heart-shaped wreath-like rustic flower girl bouquets would be fun to carry. An alternative would be wicker bowls adorned with greenery and filled with herbs instead of petals to be strewn across the aisle.
@iamflower.co via Instagram
i
Save to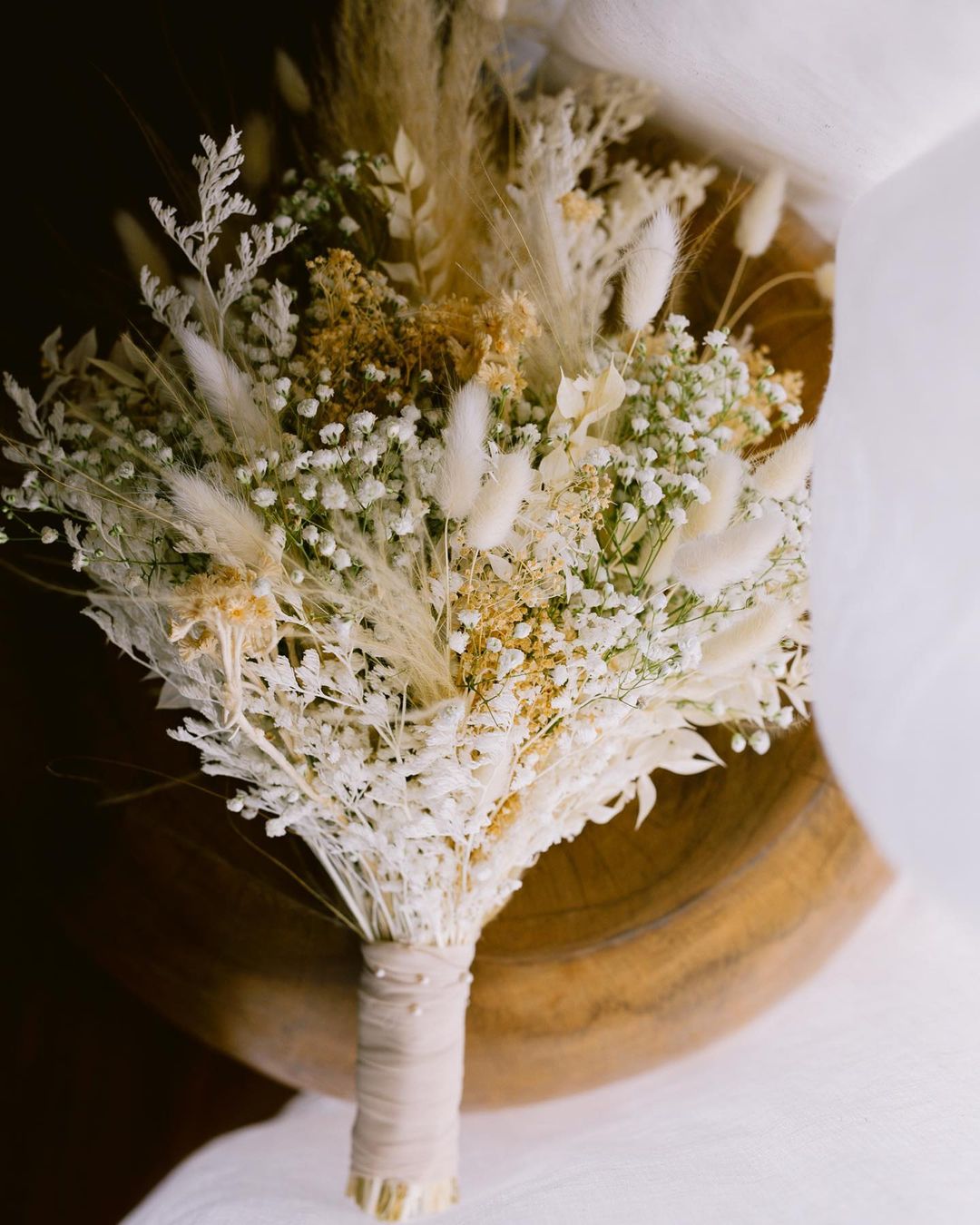 Vintage Bouquet Ideas
Complete a vintage-style wedding with a flower girl bouquet that has a vintage twist. Match the flower girl dress with either a pure white or gold wicker basket or even shallow gold trays to lend that vintage look. Flower crowns and dry petals for throwing can complete the picture.
@cassia.foret via Instagram
i
Save to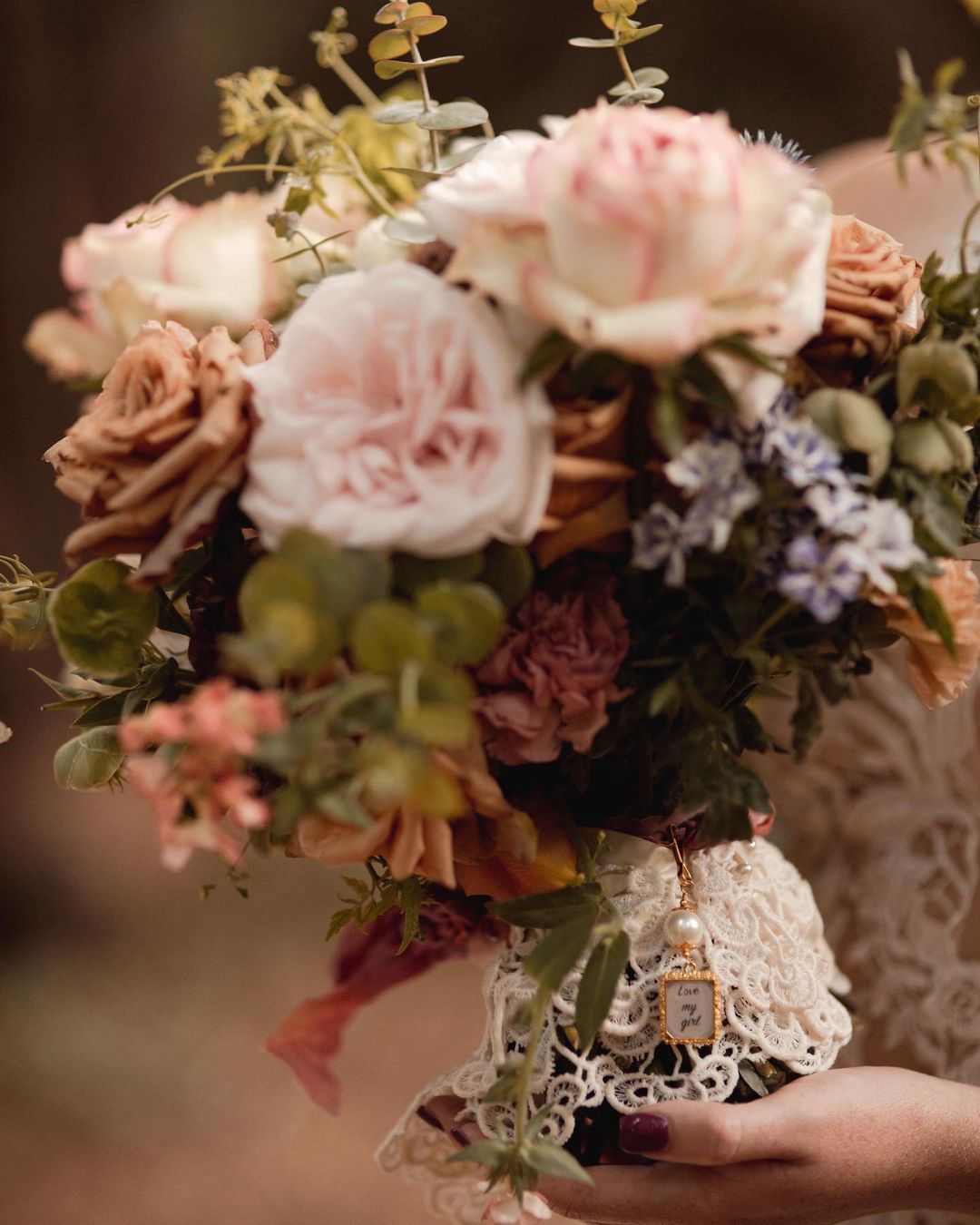 @hanaholdener via Instagram
i
Save to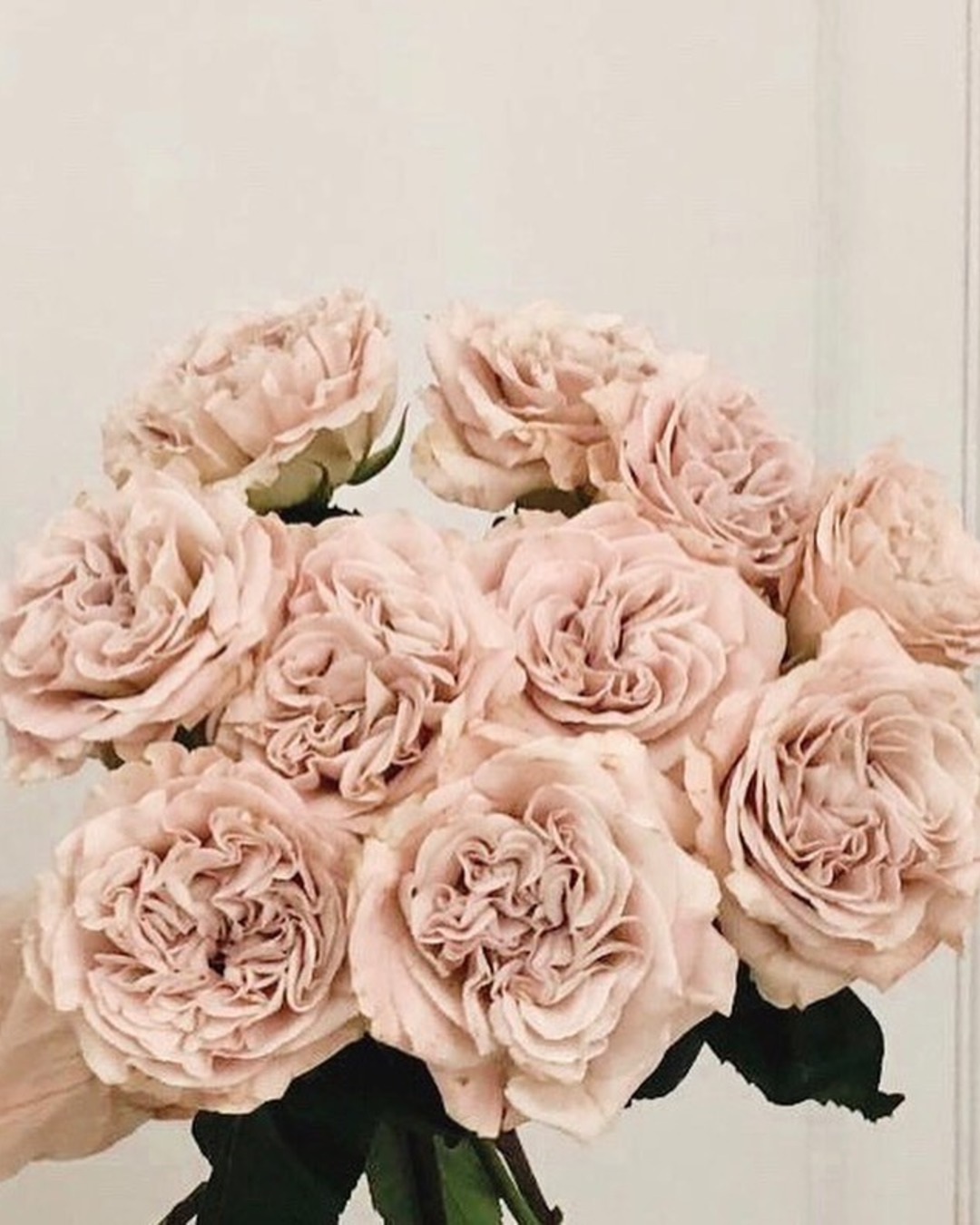 There is no shortage of ideas for flower girl bouquets. Whether you're a fan of the traditional or need something less generic and conventional, there is something fun for every aisle.