The Irish tradition is one filled with sweet sentiments, symbolism, fun and romantic poems, as well as musical notes. This is no different for Irish weddings. Filled with heartfelt emotion and rhyme, Irish wedding blessing has carried through the centuries and is still used today. Sometimes a mix of Irish and Celtic wedding blessings, these poems can be used for wedding toasts, as part of the wedding vows, or as readings during the wedding ceremony.
Most traditional Irish wedding blessings are gender-neutral, so they will do well for any same-sex or LGBTQ couple to use. It does not matter if you are of Irish descent or not either. Irish wedding blessings can be used at the wedding of any religion or culture. As long as the couple is in agreement that this is what they want, then the Irish blessing for a wedding is the way to go. Below are descriptions of different types of Irish wedding blessings to be used at weddings.
Traditional Irish Wedding Blessing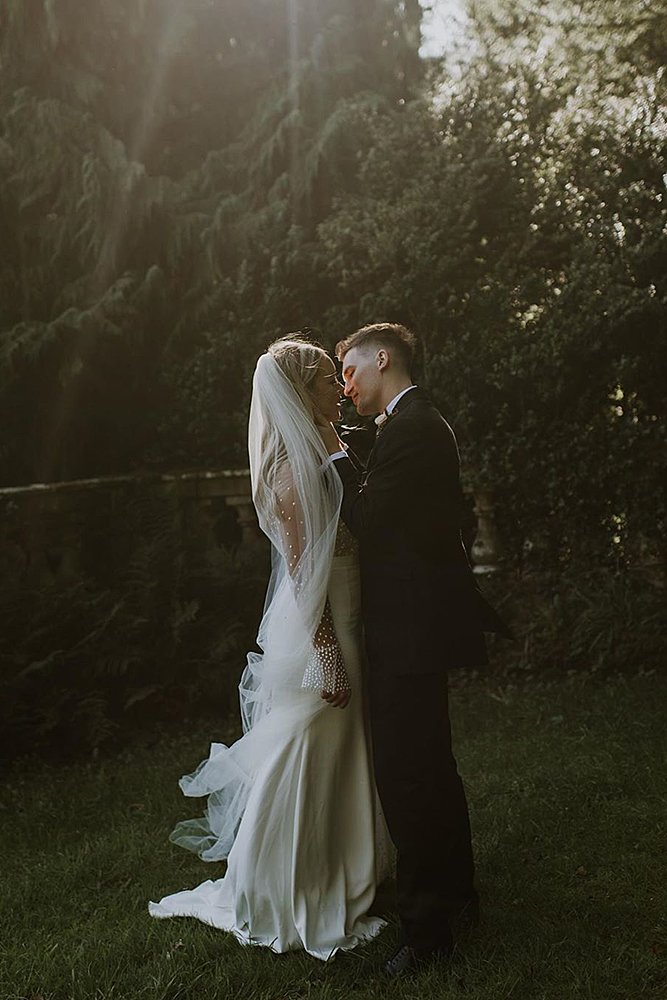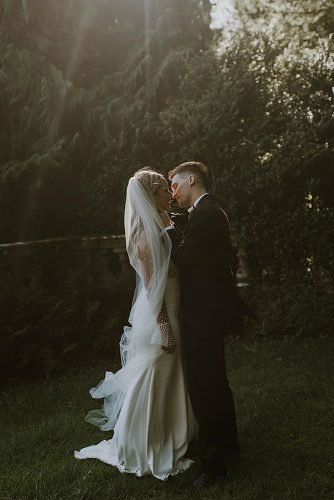 Source: katshootsweddings
Introducing a traditional Irish wedding blessing into your wedding ceremony is a beautiful idea. The typical Irish blessing seeks to wish good fortune and joy upon the couple as they begin their journey. There are certain aspects worthy of note in the Irish blessing for a wedding. It could include sprinkles of rain for good luck, lots of alcohol, some humor as the bridesmaids and groomsmen clamor for a picture, and it usually draws a smile from the faces of the wedding guests. For a wedding reading, you can hardly go wrong by choosing a tried and true, old Irish wedding blessing.

May the road rise to meet you,
and the wind always be at your back.
May the sun shine warm on your face
and the rains fall softly on your fields.
And until we meet again
May God hold you gently in the palm of his hand.

May your neighbors respect you
And may trouble neglect you
May the angels protect you
And may heaven accept you.

May you have love that never ends,
lots of money, and lots of friends.
Health be yours, whatever you do,
and may God send many blessings to you!
Irish Blessing For A Wedding Toast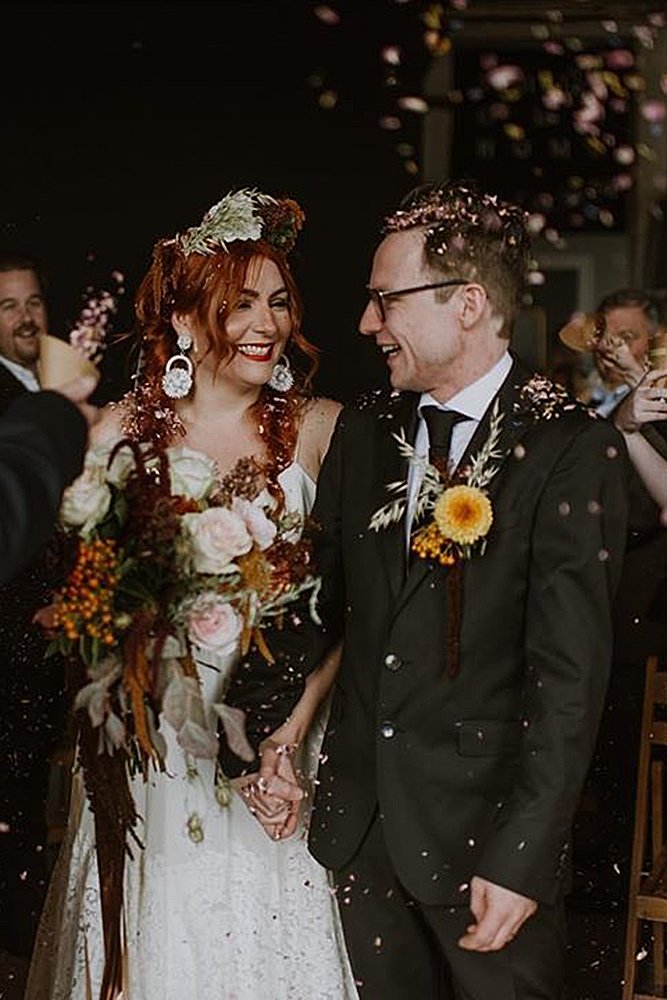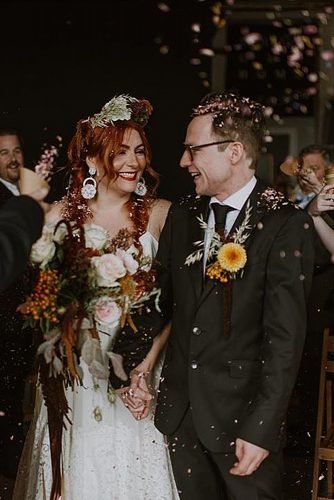 Source: katshootsweddings
An Irish blessing wedding reading can also be perfect for a toast. The wishes of friendship and peace for your union is a great way to slow down the eating, drinking, and merrymaking of your bridal party. It is completely inappropriate in Irish culture, to toast with tea, coffee or water, so try not to be the unicorn in the room.

May the sun shine, all day long,
Everything go right, and nothing wrong.
May those you love bring love back to you,
And may all the wishes you wish come true!

Health to the men and may the women live forever!

May the raindrops fall lightly on your brow,
May the soft winds freshen your spirit;
And May the sunshine brighten your heart,
May the burdens of the day rest lightly upon you;
And may God enfold you in the mantle of His love.
Certain elements of nature are common in Irish wedding blessing poems, such as:
Rain – which is gentle, soft and vital for growth.
Sun – which refers to the comfort and warmth of God's protection.
Wind – which could mean the spirit of God.
Short Irish Wedding Blessing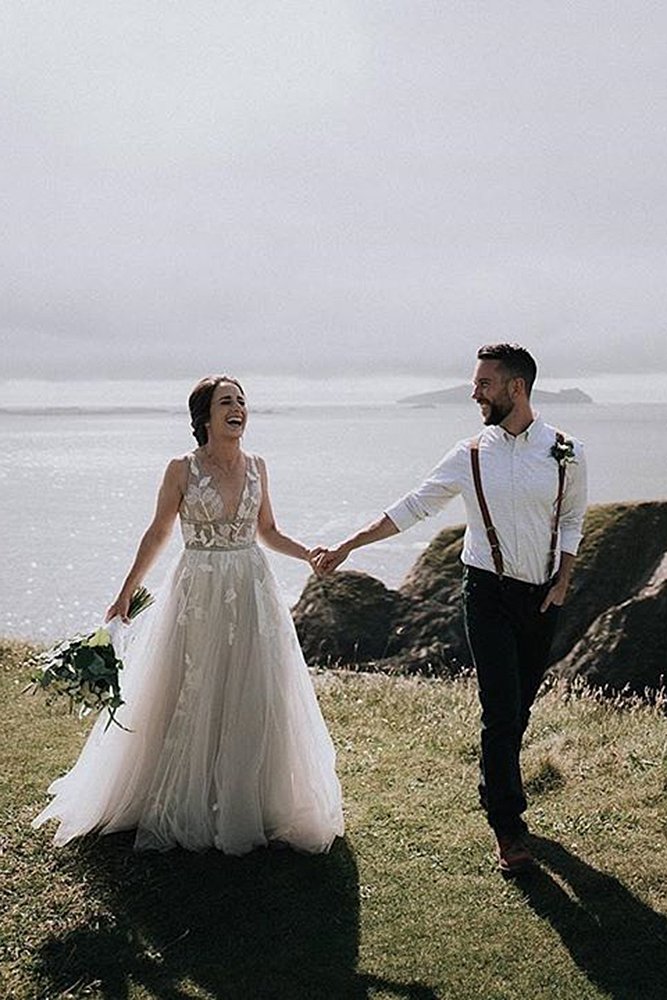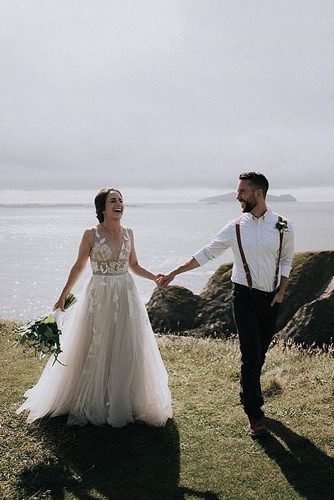 Source: aamaes
There are quite a number of short and sweet blessings for the couple in search of Irish wedding blessing short. Many Irish wedding blessings are straightforward with a bit of Irish wit for the win. Wishing the couple the best on their journey, whether through sunlight or rain, tears or smiles. You are sure to find just the right Irish wedding blessing for your ceremony. Brief, but with all the right words you wish you thought up all on your own.

With the first light of sun –
Bless you.
When the long day is done –
Bless you.
In your smiles and your tears –
Bless you.
Through each day of your years –
Bless you.

May God be with you and bless you, may you see your children's children.

May your troubles be less, and your blessings be more.
Irish Blessing For Wedding Anniversary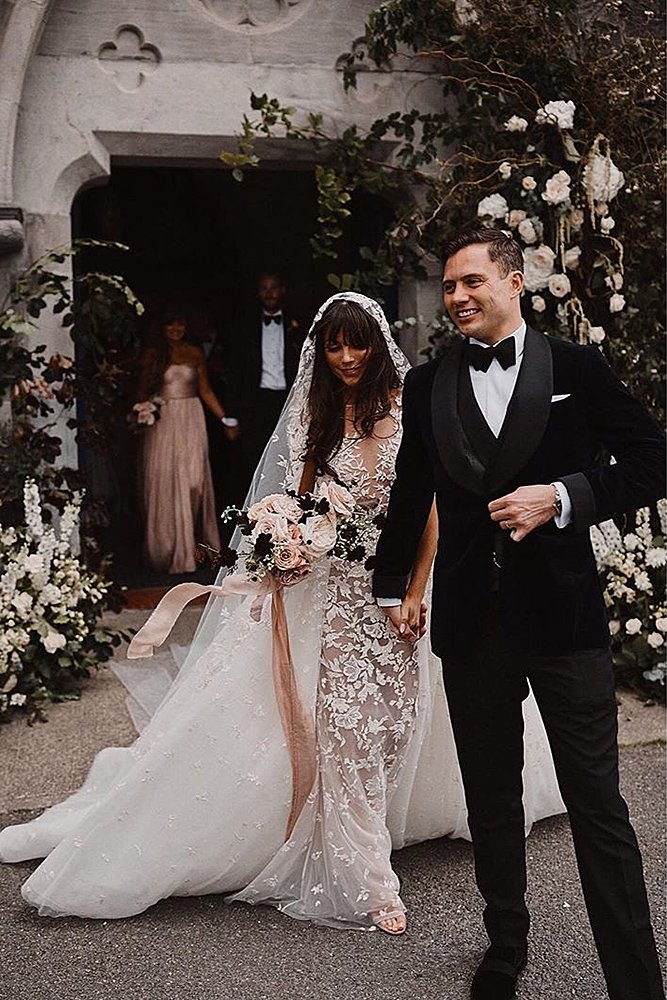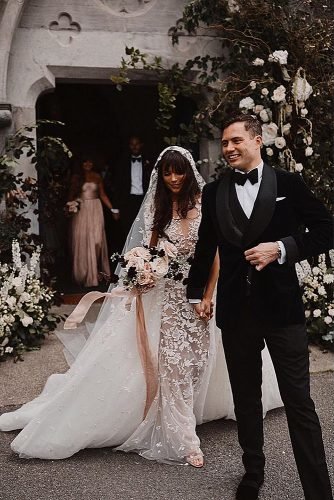 Source: aoidin
Irish blessings can be used for many different types of occasions. It can't be difficult to find an Irish wedding for an anniversary blessing. With lots of wise old words from Ireland, you will be able to find the right Celtic or Irish poem to sincerely express your wishes to a couple on their anniversary. Most of these poems, prayers, and readings, are heartfelt, warm, funny and charming. So, don't hesitate to wish the luck of the Irish on the ones that you love.

May love and laughter light your days, and warm your heart and home.

May the two of you always have… walls for the winds, a roof for the rain, tea beside the fire, laughter to cheer you, those you love near you. And all your heart might desire.

May your morning bring you joy, and your evenings bring peace. May your troubles grow few, as your blessings increase.
There are so many poems, songs, prayers and readings of Irish origin that warm the heart and are fun to listen to. The meaning behind most Irish wedding blessings is what attracts a lot of couples who decide to use them at their wedding. Whether you are born and raised in Ireland or not, these readings are the type you would love to incorporate in your wedding. You are starting a new journey in your life and no doubt need as much luck along the way. And so a beautiful Irish wedding blessing might just be a great place to start. Add some beauty to your wedding ceremony and some luck as you commit to spending the rest of your life together, with some good old Irish blessings.