Just Got Engaged? Now what?
So you have a shiny new ring on your finger, and you have a lot rushing through your mind. You're wondering, who do I tell first, what to do after getting engaged? While there is a lot that you should do, try to take a step back and bask in the light of this new change.
While you are savoring this new stage in your life, this guide can show you the list of dos and don'ts for after you get engaged. Things like notifying friends and family take center stage at this point, not wedding planning. You could even create an engagement checklist on what to do and when.

Frequently Asked Questions
How long after getting engaged should you set a date?
Is it normal to feel anxious after getting engaged?
1. Announce Your Engagement!
Inform Family & Close Friends
The last thing you would want is for certain friends and family to hear this from your social media. So, get a list of these people and call, text, or even meet with them to share the good news. Yes you are excited, and yes it's a great thing that just happened, but there are so many people in your life who deserve to hear this in person.
Get a Manicure #1
You're going to be showing off that hand a lot, so get a manicure to make it extra pretty, especially for the ring-selfie photos.
Post a Ring Selfie to Social Media
Take a ring showing a selfie or even a picture with your boo to announce the good news, and post to your most used social media platform.
2. Get a Brial Subscription Box
With 71% of couples saying that wedding planning is more nerve-wracking than finding a new job, it's no surprise brides-to-be need something to bring them back to enjoy their engagement journey. A wedding-themed subscription box is at the top of the list of what brides said is a must-do as soon as getting engaged.
When is the best time to subscribe?
Right after the engagement is the best time, because subscription boxes usually contain a lot of fun bridal merch and wedding planning help that is useful for all stages of wedding planning.
Miss To Mrs® Box allows you to subscribe even if you don't know your wedding date and they tailor which themes you receive depending on where you are in your planning journey.
What is included in the subscription?
Typically, boxes come with full-size bridal merch – apparel, decor elements, bachelorette party & honeymoon essentials, and lots more exciting products to help you enjoy the engagement journey.
Some companies go beyond merchandise. For example, your membership with Miss To Mrs® Box Subscription also includes a Wedding Planning Guide in each box, as well as other FREE premium perks to help with wedding planning and save $$$ for your big day.

Miss To Mrs® Box
is the most award-winning bridal box on the market, as well Best Overal Bridal Box as reviewed by our editors.
What brides said:
– Tessa M: "Not only has it truly made me feel like I have help on my journey to our special day but it also gives me a break to step away from all the stress that planning can come with!"
– Lauren D: I have been considering getting one of these since I first got engaged. I just wish I had done it sooner. Nice little pick me up in the craziness of wedding planning."
3. Very Important Things To Do ASAP
Get Your Ring Re-sized & Insured
Not all rings are the right size on the first try, so if you fall in this category, endeavor to get it resized. Also, get it insured for it is better to be safe than sorry.
Decide on a wedding size – approximately
Research wedding venues
Decide on a wedding date or at the season
Discuss a budget with your partner
Get FREE checklists by Wedding Forward Team
Get 25 FREE exclusive wedding planning checklists right now! Through emails that are perfectly tailored to your wedding date, you will get endless inspiration and useful wedding planning tips.
4. Celebrate Your Engagement
Take Some Engagement Photos
You want to remember this time in your life, and also have great photos to save the dates and invitations. So, this will be a good time to hire a professional and take some engagement photos. And don't forget to join thousands of happy brides-to-be and share your special story with fantastic photos of engagement to Oh So Perfect Proposal!
Submit your engagement photos to OhSoPerfectProposal
???
Have an Engagement Party
It doesn't have to be big, but it is important to celebrate this milestone. Get your friends and family together and have a party. (Download our FREE checklist to plan your unforgettable engagement party!) If you prefer something even smaller, you can settle on date night with your fiancé to have a good time.
??
5. Dive Into Wedding Inspiration & Ideas
Find Wedding Magazines, Blog and Social Media Accounts
Read up on wedding magazines & blogs online or offline to garner ideas for your wedding. This is a time for indulgence, and you can watch a marathon of wedding movies while you're at it.
Create a Pinterest Wedding Ideas Board
Pinterest is a great app for planning and stacking up on ideas, so, create a section for weddings in your Pinterest, and go to town.
Hashtag
??
??
Things Not To Do After You Get Engaged
While rushing off with your list of what to do once you're engaged, there are certain things you should try not to do.
Don't Commit to Plans Too Quickly
A lot will be suggested and perhaps even insisted upon, but don't be quick to accept your father's suggestion on a location or your mother's on the guest list. Take the time to consider it all, talk with your fiancé, and even his family and plan. However, be polite about it all.
Hold Off On Choosing Your Wedding Party
Might seem the right thing to do to quickly choose your bridesmaids, maid of honor, and other members of your wedding party. But, you need to take your time with this one, be sure of how many you need to fit your budget, location, and even your heart. Decide on who will support you and who would be absolutely necessary to have in your corner for the wedding.
Do Not Wear a Ring That Doesn't Fit
Even though you might be excited to wear and show off that new ring. Wearing it when it's too big could result in you losing it, and if too small could hurt your finger. So be patient until it has been resized and insured, to show it off.
To keep track of the important things, save the infographic
"What to do after you get engaged"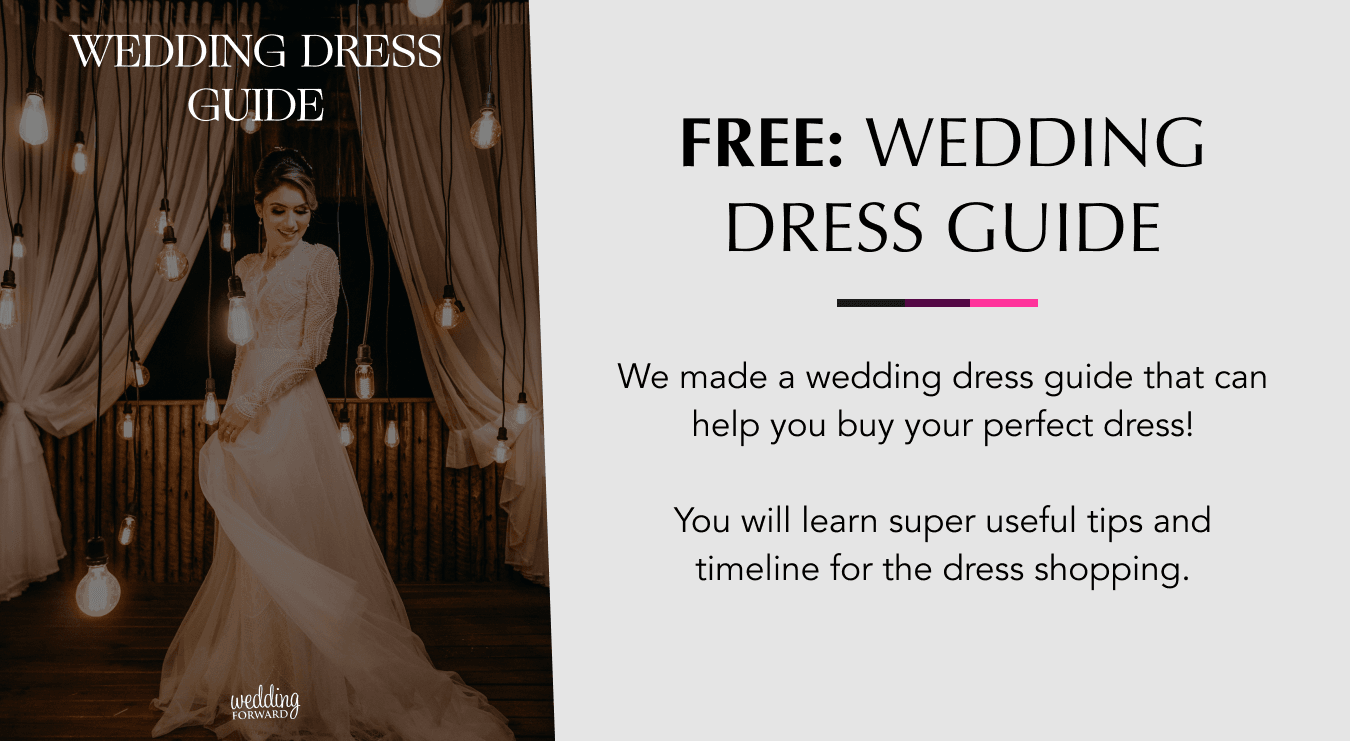 Don't Buy a Dress
While you might have a picture of your ideal dress in mind already, do not rush to buy a dress. There is so much to consider, from your budget to sizing and style. You will find that there is also a lot to choose from, so be patient, so you don't quickly buy one and wish later that you didn't.
Don't Stress
Planning a wedding might seem overwhelming, but like everything else in life, if you follow the steps, you will get through with it. So, take each day as it comes, go with the flow and don't allow the process to stress you.
Don't Go on a Diet
It's good to want to look great for your wedding, but making any drastic changes right now is unnecessary and will only add to the pressure. So, don't suddenly get braces or go on a diet to lose weight or even get a nose or boob job. Your partner loves you the way you are and you need to be on your best, mentally and emotionally for your big day.
Don't Forget to Enjoy it All
It's all for you, and everyone is there for you, so lap it all up. Enjoy trying the dresses, enjoy the cake tastings, enjoy the attention from family and your fiancé. Treat yourself to little things that make this hectic period of your life more pleasant. Have a spa day, indulge in a bit of ice cream (but not too much! you need to rock that dress!). If you feel even a little bit stressed, stop the clock and take a weekend to the sea, just relax and bask in the moments that add up before the big day.
I'm sure that from all of the advice above you can see that you don't need to jump right into wedding planning mode after you get engaged. So, take the time, go through our 'what to do after getting engaged' guide, and decide for yourself what happens after the engagement. One of the great ideas is the Bridal Subscription Box. They are trendy and keep you up to date on all the latest wedding must-haves. So, slow down, celebrate, enjoy and take all the help you can get. Congratulations on your engagement.