Do you want to learn how to make a wedding cake for your day or for friends? You will find all your DIY cake tips and how to design wedding cakes here. If you've ticked your wedding checklist and got time on your hands, get in here. Not only is it fun, but very therapeutic for the people who love to bake.
But I'll have you know that the quest to make your own wedding cake isn't as seamless as it looks. There's quite a lot to do, especially for the bride which are also as important. From shopping dresses to hair trials, sorting vendors to making your own wedding cake. So, in all sincerity, it may not be wise to make your own wedding cake, unless you have to.
But if you must, easy wedding cakes are the way to go, down to the decorations. So, get 10 tips here.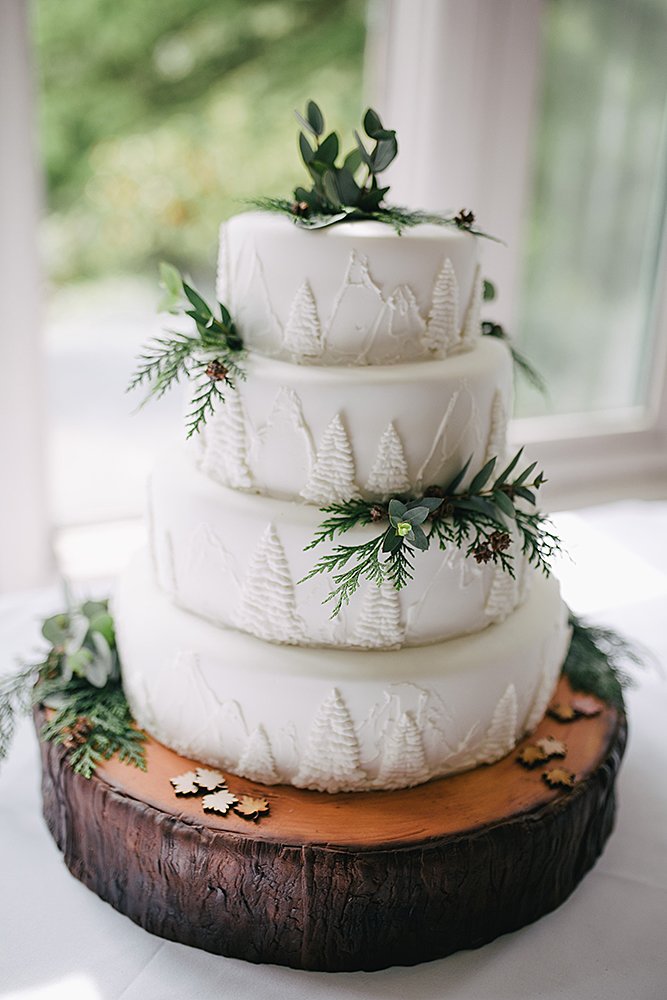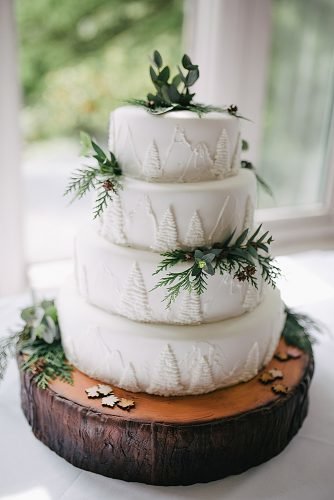 Why Do You Want To Bake?
What is the reason behind making your own wedding cake? This is the first question to ask yourself before you make your cake. Search yourself to know if you have your heart in it. This is because you could be one of the brides who are particular about every wedding detail. You want it to be so perfect.
If this is you, then there's no need to make or design your own wedding cake. If you also want to bake because you can't afford catering, enlist friends. Patronize your local supermarket, buy from a bakery, or don't use a cake for the wedding.
Pick Your Style
In learning how to make a wedding cake, pick a style. It needn't be anything flashy or over the top. Tiers, shapes, flavors, design, and décor; select your best. Pick DIY cake styles you love and can pull off without much effort. This will also guide the recipes to get and how long it will take to make. The rule is to be realistic.

Be Realistic And Practical
First, can you make a cake at all? Do you know how to decorate a wedding cake? Do you have fun doing it, and have you done it before? Do your cakes taste and look nice? What's that most you've done? What DIY wedding cake recipes are you confident in?
So many questions huh? But they are very important to consider before you even set out to bake. This is because the outcome of your DIY cake can make or Mar your big day. Be very sure of your capabilities, before you venture into making wedding cakes.
Make Advanced Preparation
You can decide to make your own wedding cake, then prepare early. This could be the first time you make cakes in huge quantity. You don't want to mess it up. So, go over the DIY wedding cake recipes again, to ensure you have them alright. Bake a trial of the wedding cake and have a tasting session. Friend and family will oblige you.
You may also make cakes for the wedding days before the date. Quite a number of cakes can survive for that period. Early preparations are a life saver.
Work On A Free Day
Days leading up to a wedding are always very busy with people everywhere. Again, the house tends to have lots of wedding items. If you must DIY cake, the first thing to do is declutter. Do so both for your schedule and workspace. Make sure that you don't have any fittings or trials for the wedding.
Move everyone out of your workspace if possible. And if not, move over to a friend's kitchen. The more people there in your space, the tougher it gets to make your own wedding cake. They'd stress you out and it will affect your end result.
Play Safe
Playing safe is a bit of advice you shouldn't ignore. Your wedding is a special event and not one to experiment with. The DIY wedding cake recipes must be simple and the style the same. Don't bake a cake that you've never done.
Stick with only what you know how to do best, so you don't ruin it.
[hellomybanner]
Get Help
Baking cakes for wedding deserves all the help. Not too much to overcrowd your space, but enough to clean up after you. There's a lot to do with baking, so get friends who are helpful. They may also know a few things which will make your cake turn out perfect.
Decorate
It's a top skill to know how to decorate a wedding cake. This is because decorations hide all the faults in a cake. Whether you do a five or two-layer wedding cake, the decor is the crowning glory. Have fun with it and freestyle.
You can incorporate your theme in the colors and style. Go flowers, fruits, frosting, toppers, icing, etc. It's your day, have it your way.

What's Your Back-Up Plan
A crisis may occur, and it shouldn't be a surprise. Hence, prepare for it by having your local bakery or supermarket on speed dial. This is another reason to start preparation in advance. If you do a great job of ruining the DIY cake, ring up the alternatives. You could pick up little wedding cakes off the shelves. Tier them up and use for the wedding. Cupcakes are also great or go without them altogether. Always have a backup.
Make Provision For Transport
Once you DIY your wedding cake, you want to avoid disaster. As such, you'd make a plan of how to transport it, while preserving it. They could go in tiers or separated, to assemble at the venue. Put in a cake tin or a box, get someone to drop it off or do so yourself. This step is important because all your hard work can become ruined in minutes. Bakers make preparations for this in advance.
There are 10 master tips on how to make a wedding cake. This isn't for the bride who has a lot on her hands or is fussy about weddings. But for the bride who loves to bake, is free and want to DIY her wedding cake. If you're that bride, this post is for you and we hope you find it very helpful. Make sure to have a backup plan, whichever way it goes.