Fiction is a great place to find some of the most interesting readings for a wedding ceremony. Depending on the type of literature you're into, you can find some really cute quotes in wedding readings from literature or even wedding readings from novels. There is no romance as great as the ones that you can find in fiction, whether from books, movies, poems or even theatre.
So, if you are a couple who love their literature, check out some of our very own favorite literary wedding readings. You can use them at your celebration, or find an inspiration to come up with some of your own.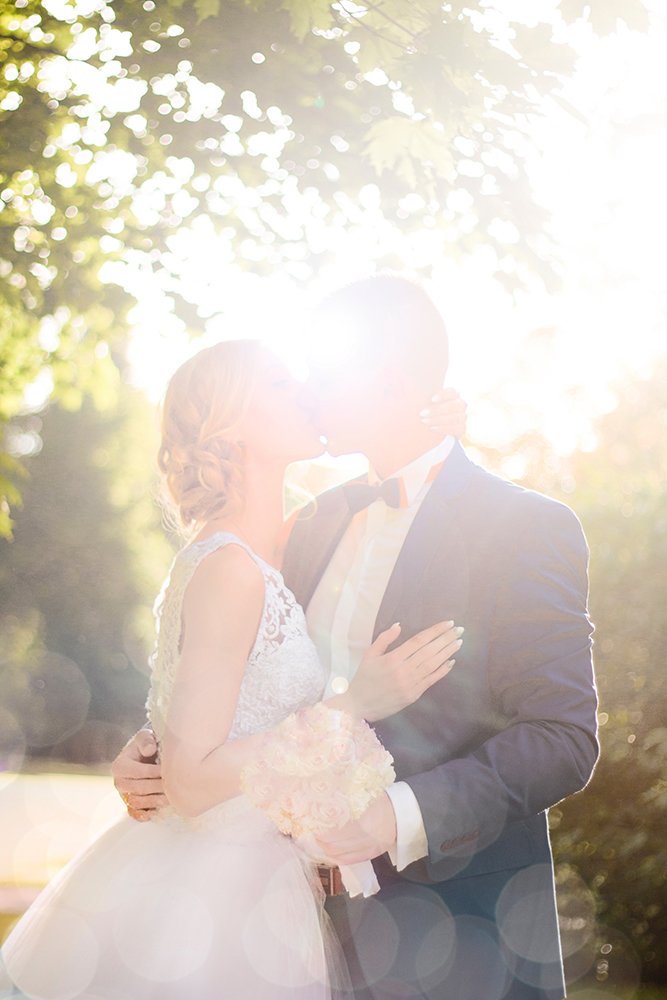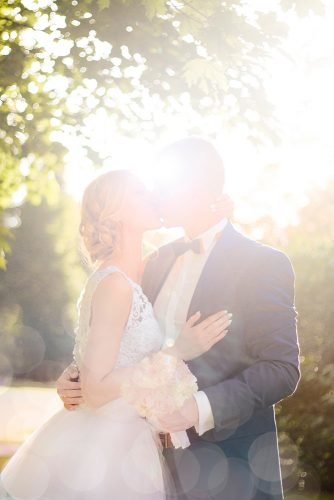 1. "Adam Bede" by George Eliot
"What greater thing is there for two human souls, than to feel that they are joined for life — to strengthen each other in all labor, to rest on each other in all sorrow, to minister to each other in all pain, to be one with each other in silent unspeakable memories at the moment of the last parting?"
George Eliot wrote "Adam Bede" in 1859, pseudonym of Mary Ann Evans. The story focuses on four characters living in a tight-knit, rural community in 1799 and the love triangle which emerges among them all. The words of this quote and the meaning behind them, make it a beautiful wedding reading from literature for a memorable wedding ceremony.

2. "The Bridge Across Forever" by Richard Bach
"A soul mate is someone who has locks that fit our keys, and keys to fit our locks. When we feel safe enough to open the locks, our truest selves step out and we can be completely and honestly who we are; we can be loved for who we are and not for who we're pretending to be. Each unveils the best part of the other. No matter what else goes wrong around us, with that one person we're safe in our own paradise. Our soul mate is someone who shares our deepest longings, our sense of direction. When we're two balloons, and together our direction is up, chances are we've found the right person. Our soul mate is the one who makes life come to life."
This uplifting true love story by Richard Bach spent more than a year on the New York Times bestseller list after it was published. The source of one of our favorite wedding ceremony readings literature, it's interesting that the relationship between the author and his wife inspired the story.

3. "The Promise" by Heather Berry
"Within this blessed union of souls, where two hearts intertwine to become one, there lies a promise. Perfectly born, divinely created, and intimately shared, it is a place where the hope and majesty of beginnings reside. Where all things are made possible by the astounding love shared by two spirits. As you hold each other's hands in this promise, and eagerly look into the future in each other's eyes, may your unconditional love and devotion take you to places where you've both only dreamed. Where you'll dwell for a lifetime of happiness, sheltered in the warmth of each other's arms."
One of the most popular and best wedding readings from literature, "The Promise" by Heather Berry, is a unique reading, one that would fit with almost any wedding. Any couple in need of wedding readings literature would surely love this.

4. "Jane Eyre" by Charlotte Brontë
"I have for the first time found what I can truly love – I have found you. You are my sympathy – my better self – my good angel; I am bound to you with a strong attachment. I think you good, gifted, lovely: a fervent, a solemn passion is conceived in my heart; it leans to you, draws you to my centre and spring of life, wraps my existence about you – and, kindling in pure, powerful flame, fuses you and me in one. It was because I felt and knew this, that I resolved to marry you."
It's not easy to search wedding readings from literature and novels and not come across something from the literature classic, "Jane Eyre". Great material for a wedding, it's from a piece by Mr. Rochester to Jane Eyre, his fiancé. The olden days are sometimes the best source of romantic material.

5. "Captain Corelli's Mandolin" by Louis de Bernières
"Love is a temporary madness. It erupts like an earthquake and then subsides. And when it subsides, you have to make a decision. You have to work out whether your roots have become so entwined together that it is inconceivable that you should ever part. Because this is what love is. Love is not breathlessness, it is not excitement, it is not the promulgation of promises of eternal passion. That is just being 'in love' which any of us can convince ourselves we are. Love itself is what is left over when being in love has burned away, and this is both an art and a fortunate accident. Your mother and I had it, we had roots that grew towards each other underground, and when all the pretty blossoms had fallen from our branches we found that we were one tree and not two. Love is important and you should love each other the most."
Set before Benito Mussolini's invasion of Greece during the second world war, the story revolves around the love of Pelagia, daughter to a doctor on the island of Cephalonia, and Captain Antonio Corelli, an officer in command of the Italian garrison. Their heated affair, despite Pelagia's engagement to another, is the result of this delightful reading.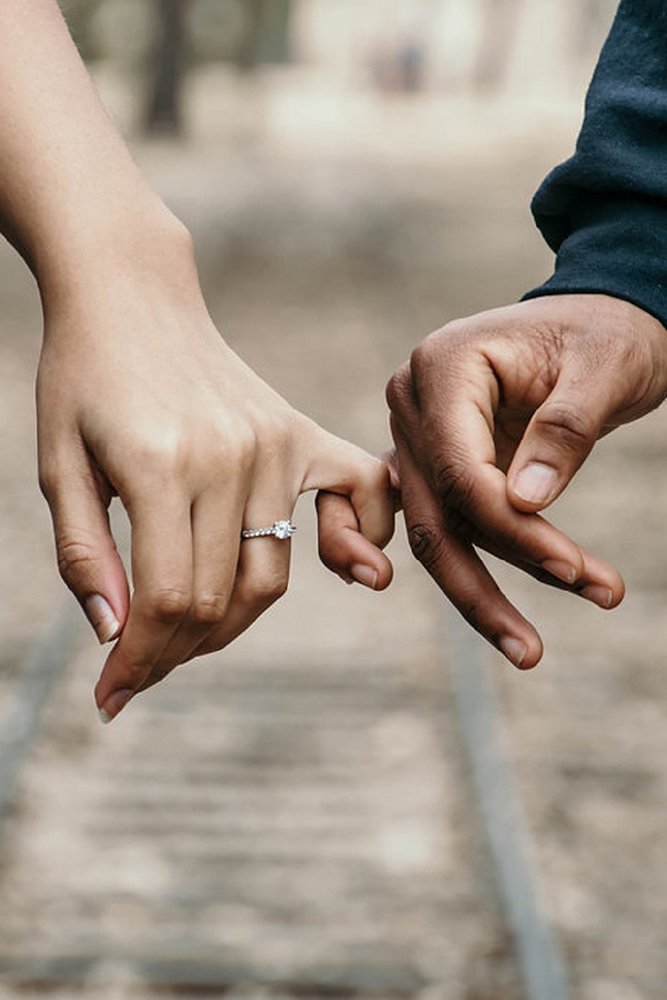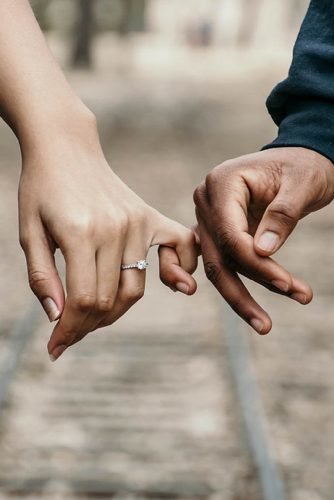 6. "Wild Awake" by Hilary T. Smith
"People are like cities: We all have alleys and gardens and secret rooftops and places where daisies sprout between the sidewalk cracks, but most of the time all we let each other see is is a postcard glimpse of a skyline or a polished square. Love lets you find those hidden places in another person, even the ones they didn't know were there, even the ones they wouldn't have thought to call beautiful themselves."
From this debut of Hilary T. Smith, we find the story of teenage Kiri Byrd and the plans she has for her summer and music away from her parents and with her best friend, Lukas. This particular quote which is a great wedding readings from books, speaks of how our other halves can bring out the best in us.

7. "The Princess Bride" by William Goldman
"Do I love you? My God, if your love were a grain of sand, mine would be a universe of beaches…I have stayed these years in my hovel because of you. I have taught myself languages because of you. And I have made my body strong because I thought you might be pleased by a strong body. I have lived my life with only the prayer that some sudden dawn you might glance in my direction. I have not known a moment in years when the sight of you did not send my heart careening against my rib cage. And I have not known a night when your visage did not accompany me to sleep. There has not been a morning when you did not flutter behind my waking eyelids…
I love you. Okay? Want it louder? I love you. Spell it out, should I? I ell-oh-vee-ee why-oh-you. Want it backward? You love I."
A story with all of the essence of romance and more, "The Princess Bride" tells the story of a handsome prince and the most beautiful girl in the world. However, it is also about hate, revenge, true love, fighting, death, lies, and emotions that produce some of the best lines for wedding readings from literature.
8. "Doctor Zhivago" by Boris Pasternak
"Oh, what a love it was, utterly free, unique, like nothing else on earth! Their thoughts were like other people's songs.
They loved each other, not driven by necessity, by the 'blaze of passion' often falsely ascribed to love. They loved each other because everything around them willed it, the trees and the clouds and the sky over their heads and the earth under their feet. Perhaps their surrounding world, the strangers they met in the street, the wide expanses they saw on their walks, the rooms in which they lived or met, took more delight in their love than they themselves did."
This quote which is an apt description of two people who are completely wrapped up in each other is a popular choice for wedding readings and there is little wonder why. Yuri and Lara from Boris Pasternak's famous novel, are in the romance of their lives as we are sure you are too.

9. "A Farewell to Arms" by Ernest Hemingway
"At night, there was the feeling that we had come home, feeling no longer alone, waking in the night to find the other one there, and not gone away; all other things were unreal. We slept when we were tired and if we woke the other one woke too so one was not alone. Often a man wishes to be alone and a woman wishes to be alone too and if they love each other they are jealous of that in each other, but I can truly say we never felt that. We could feel alone when we were together, alone against the others. We were never lonely and never afraid when we were together."
Wedding readings books would be incomplete without one from classic author Ernest Hemingway. And this quote from his book, "A Farewell to Arms", is a great choice for a couple who has faced seemingly insurmountable challenges and come out successful on the other side.
10. "The Amber Spyglass" by Philip Pullman
"I will love you forever; whatever happens. Till I die and after I die, and when I find my way out of the land of the dead, I'll drift about forever, all my atoms, till I find you again… I'll be looking for you, every moment, every single moment. And when we do find each other again, we'll cling together so tight that nothing and no one'll ever tear us apart. Every atom of me and every atom of you… We'll live in birds and flowers and dragonflies and pine trees and in clouds and in those little specks of light you see floating in sunbeams… And when they use our atoms to make new lives, they won't just be able to take one, they'll have to take two, one of you and one of me, we'll be joined so tight…"
Whether you're looking for a funny reading or one on love and romance for a wedding, you are sure to find one in the pages of a book. Here we have one of the most romantic wedding readings ever, from a fantasy book.
Planning a wedding can be hectic, and sometimes words might fail you when searching for the right lines to use in your wedding readings. At this time, it is a good idea to check out some wedding readings from literature for words from some of the greatest writers of all time. From Jane Austen's wedding readings to readings from Brontë and Hemingway, there is definitely something for every wedding.
Related Stories You May Like