Cheese wheel wedding cake are one of the most unique alternatives to a traditional wedding cake. While enjoyed most in France and Ireland, its actually becoming very popular with wine lovers worldwide. With many cheese varieties and textures there are so many creative styling options for a gorgeous looking cheese wedding cake.
This idea is perfect for a vineyard or farm wedding. It's also easy to put a cheese wheel wedding cake together yourself. A little bit of preparation and reading our 5 step guide will surely set you on the right path.
Photo 1-6: The Look & Taste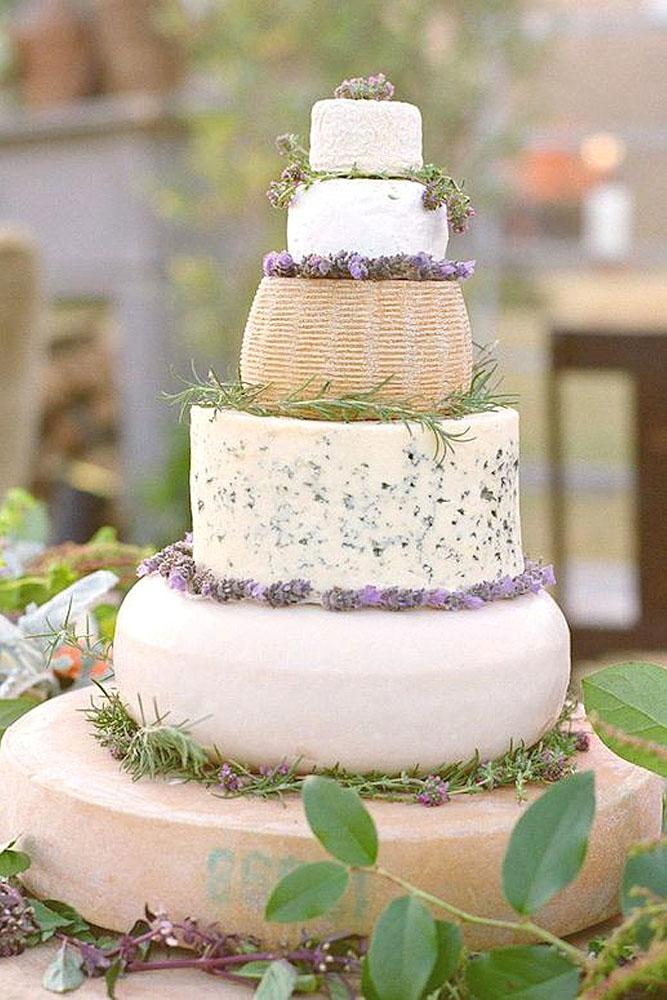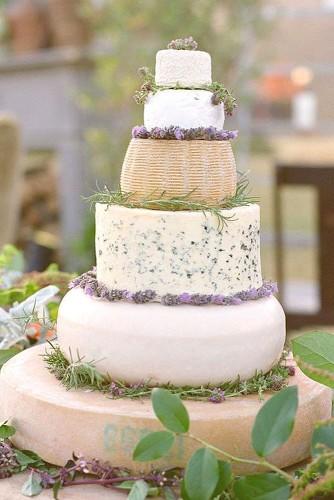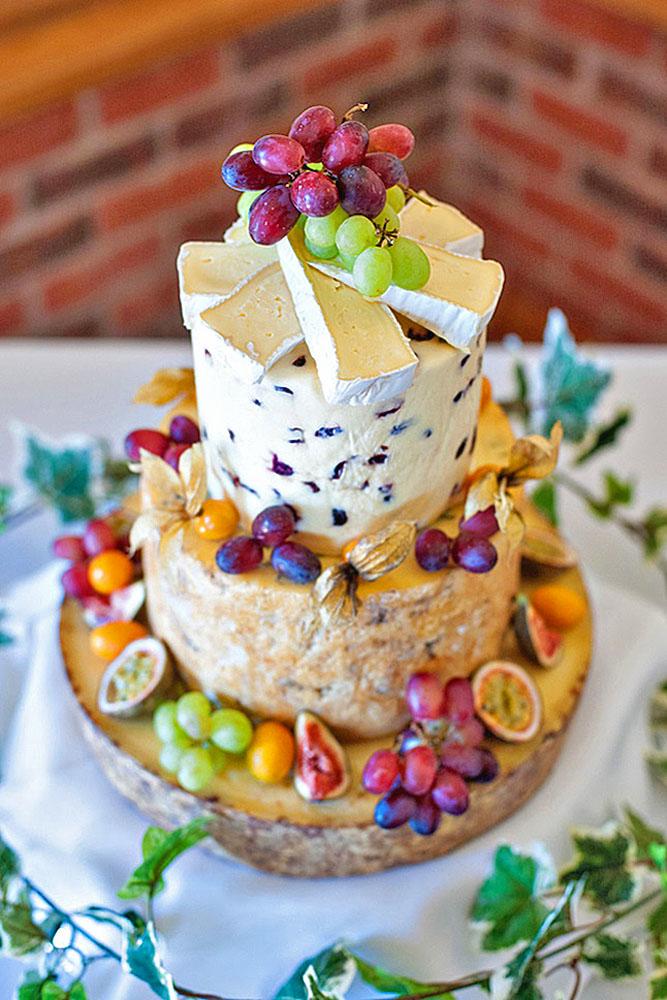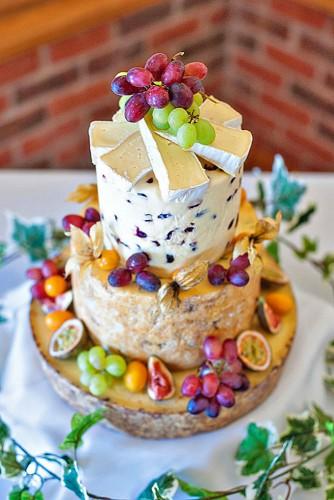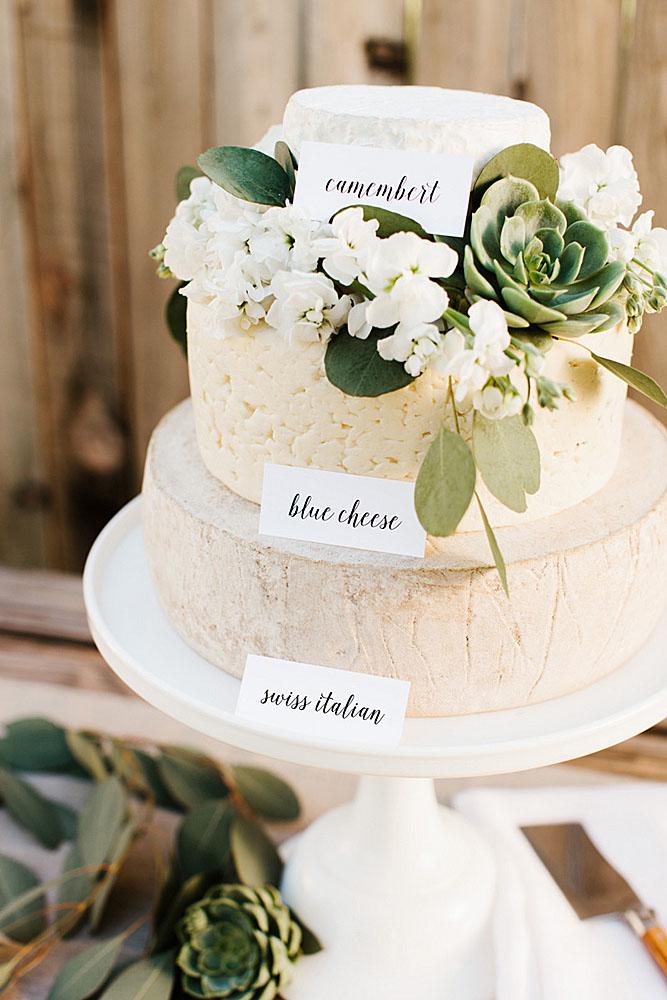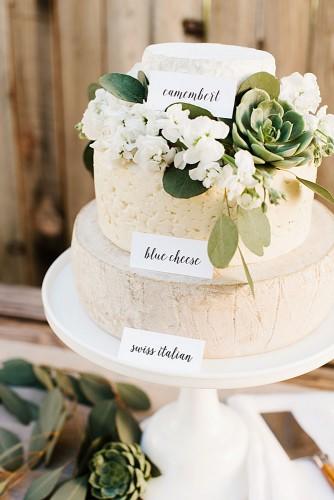 Taste is extremely important. Make sure to visit a few good cheese shops and sample a dozen or more cheeses first. If you don't have a local cheese shop, a few online place can mail you a sampling package. Make sure to select a range of styles – hard, soft, blue & goat cheeses are all popular.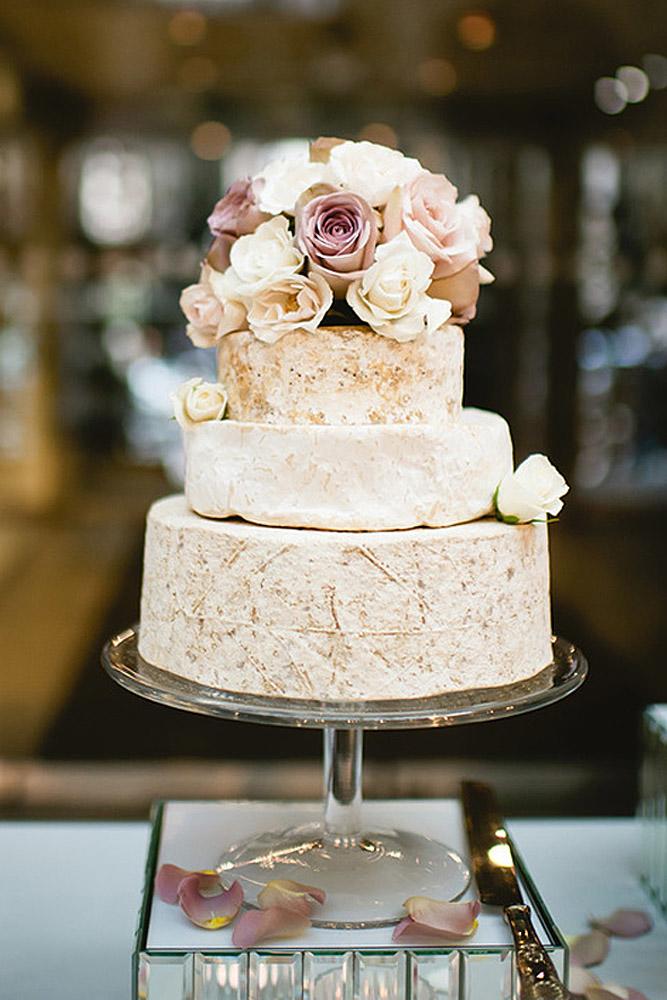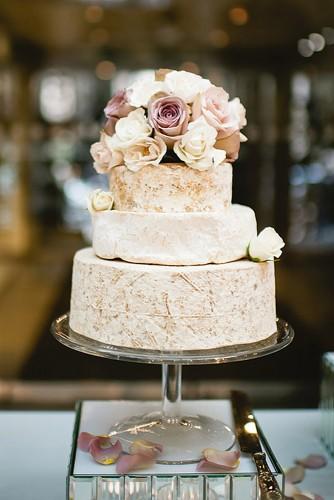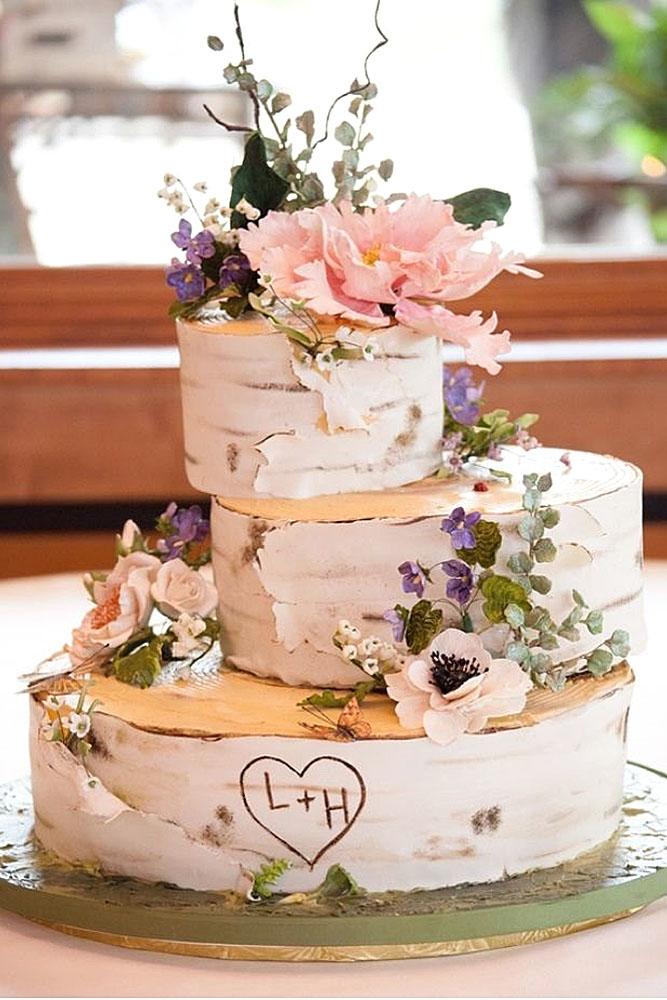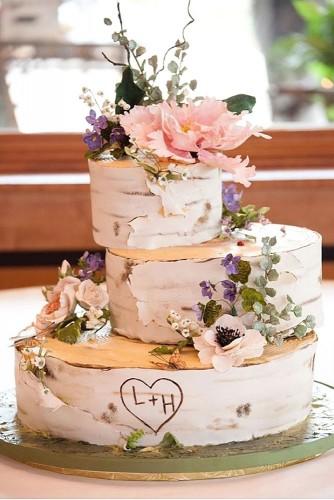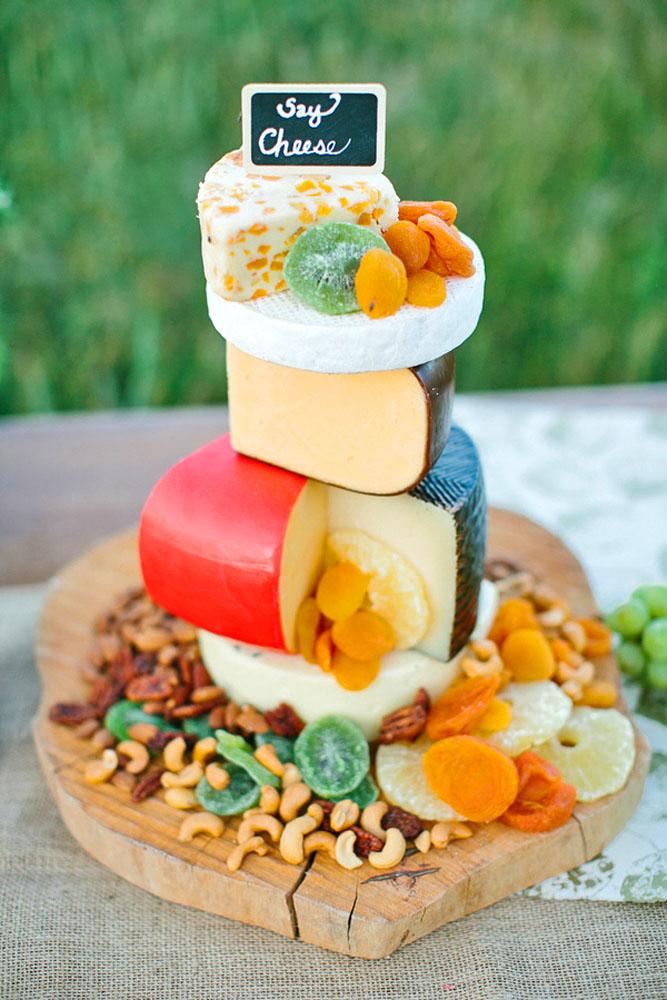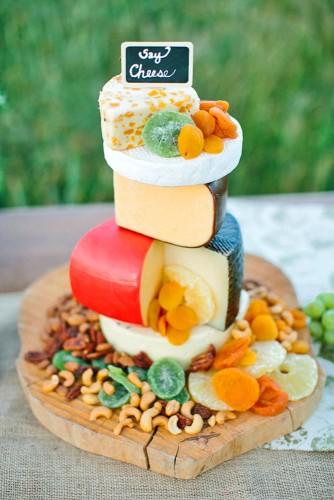 Since its a wedding, you'd want your cheese cake to have a traditional wedding cake look. Plan for three to five layers of cheese and plan to arrange them from largest at the bottom to smallest at the top. Focus on the textures and colors of the cheese. There are so many unique combinations that will look beautiful.
Photo 7-12: When & How Much To Order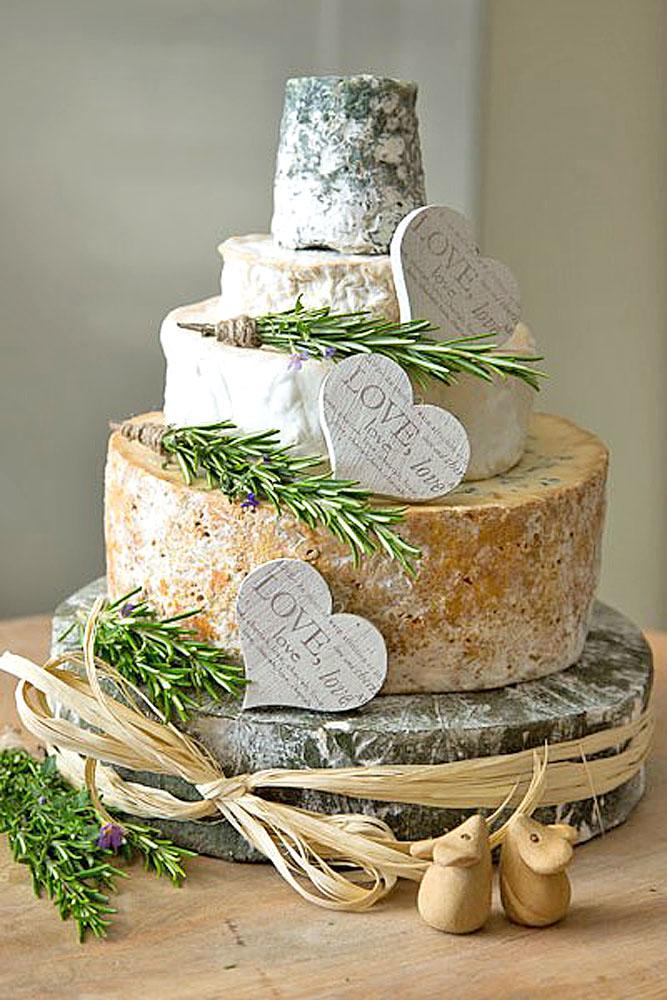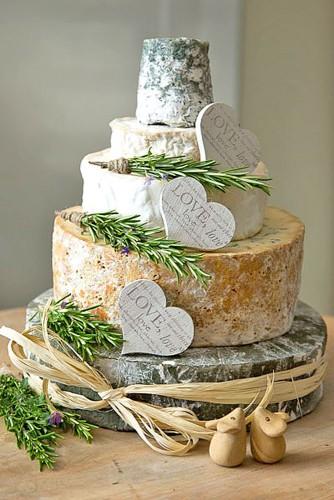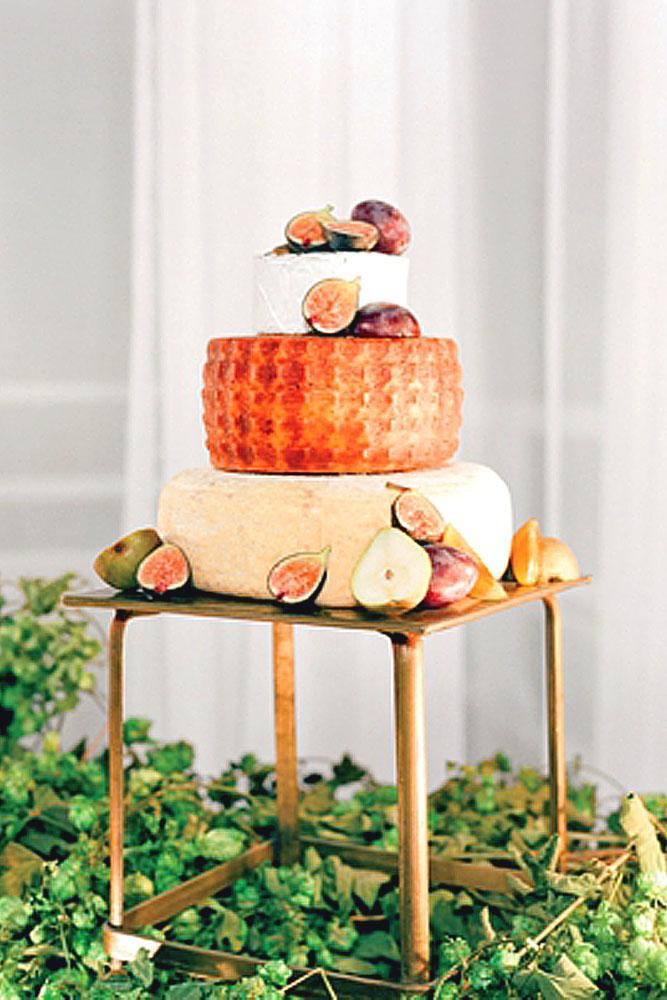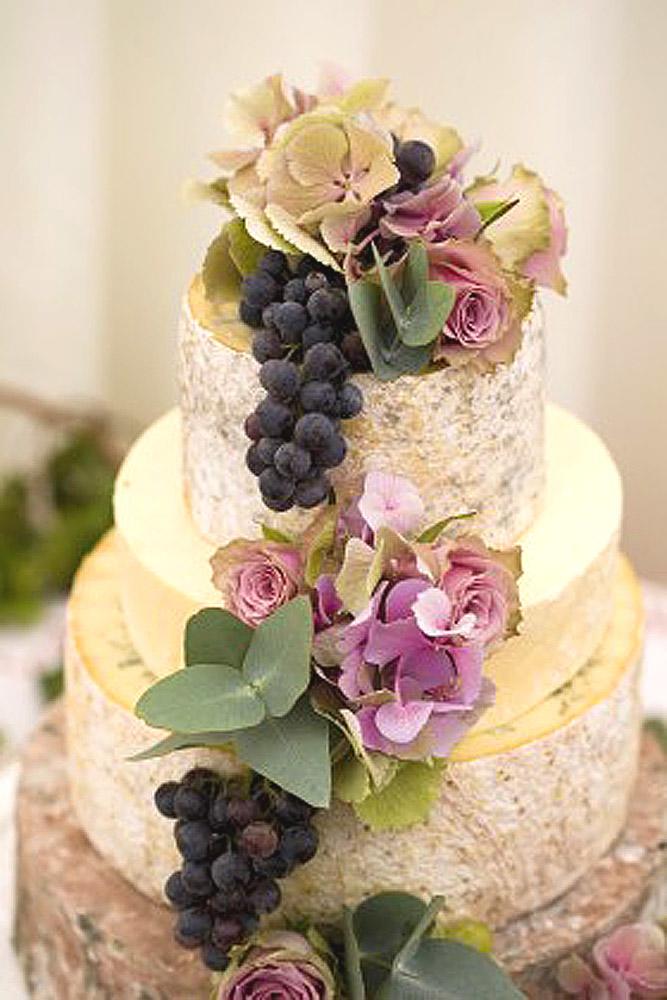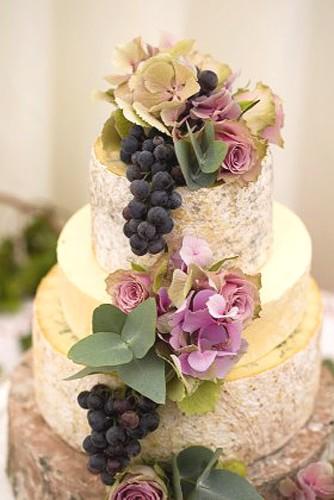 Cheese experts recommend about 100g of cheese per person for an average sized cheese wheel wedding cake. Double that if you plan for this to be part of the main meal. It's worth noting that the harder cheeses are usually the most popular and you'd those to be at the bottom of your cake. Order extras of the top tiers if you want for your guests to have an even selection.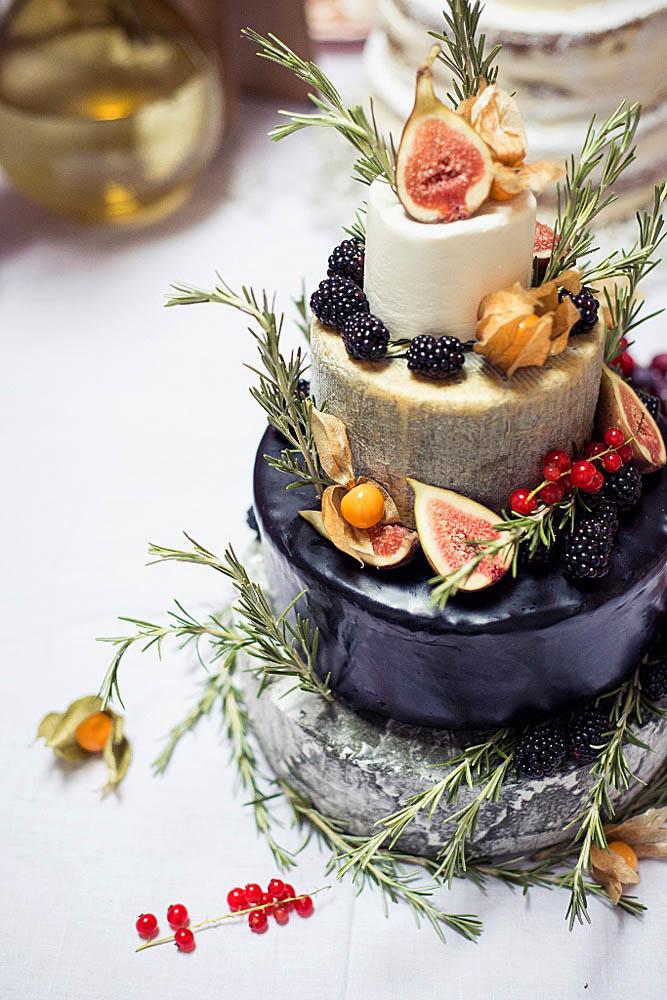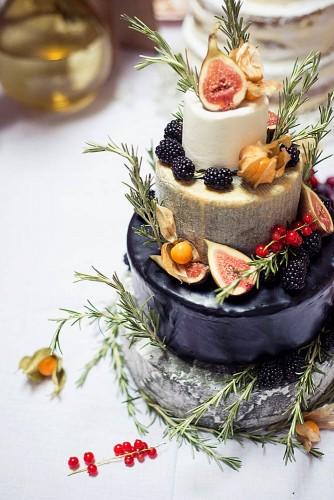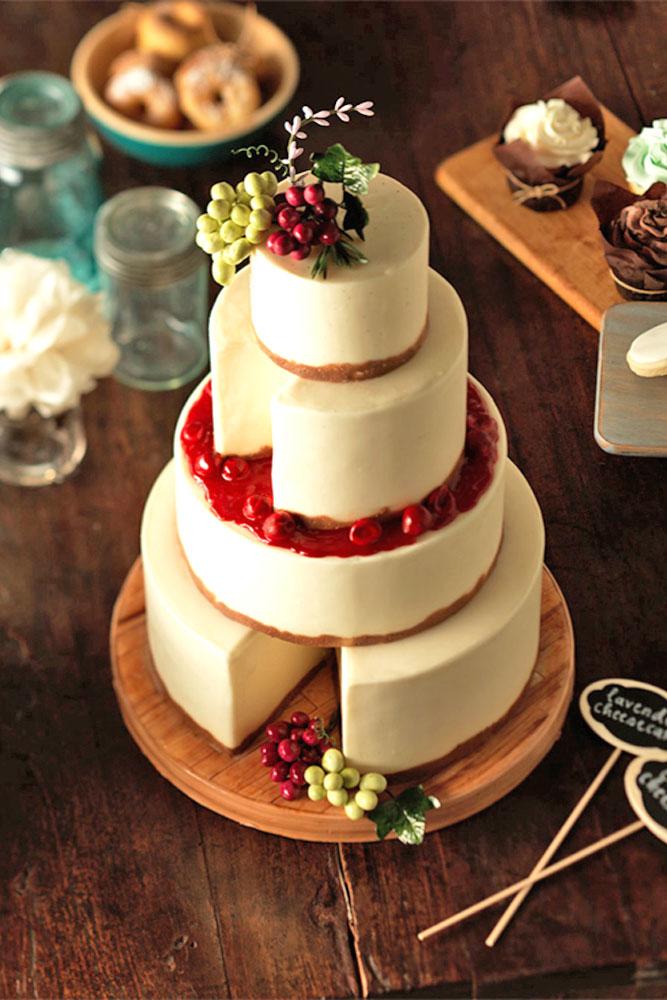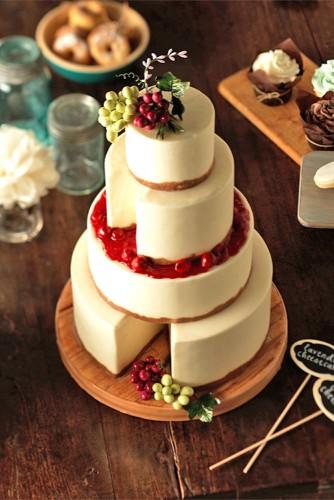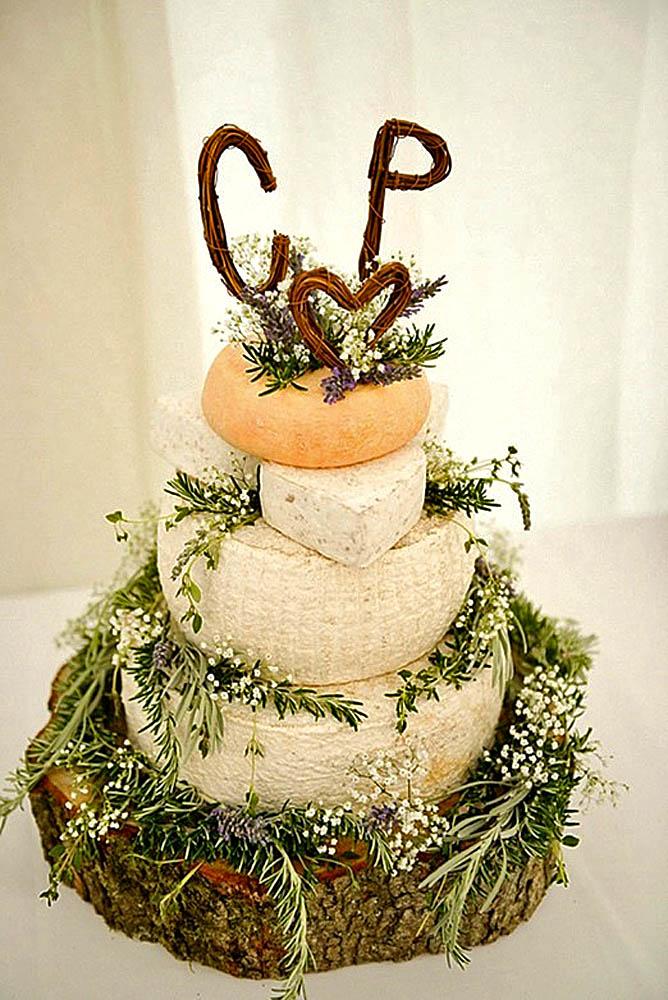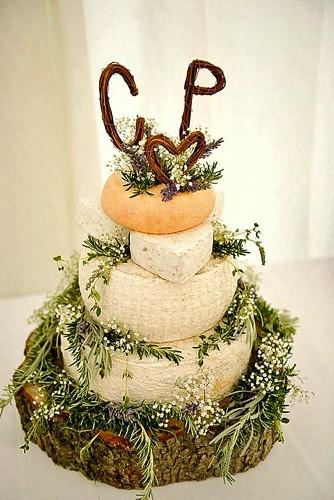 Make sure you order your cheese at least a few months in advance so that everything is ripe on your wedding day. Ensure it arrives a few days in advance so that you have time to prepare your creation.

Photo 13-18: Styling Options & Extras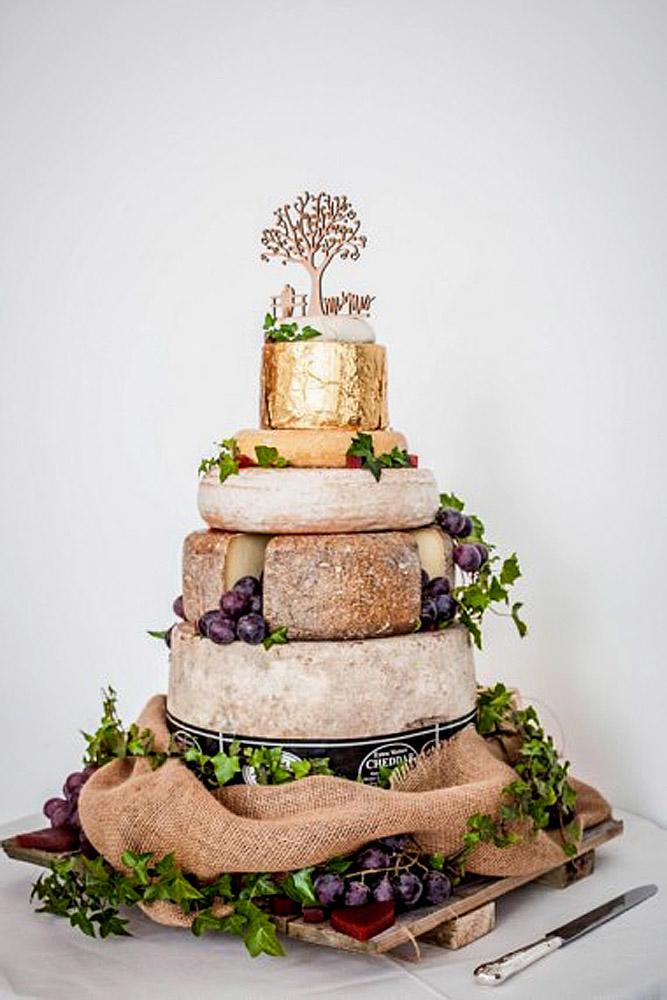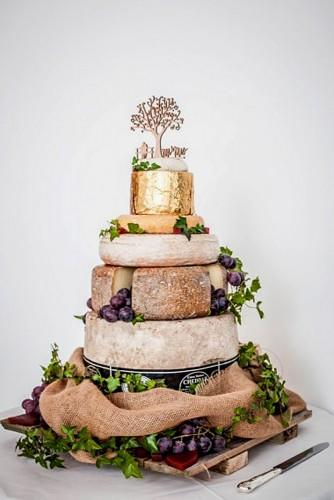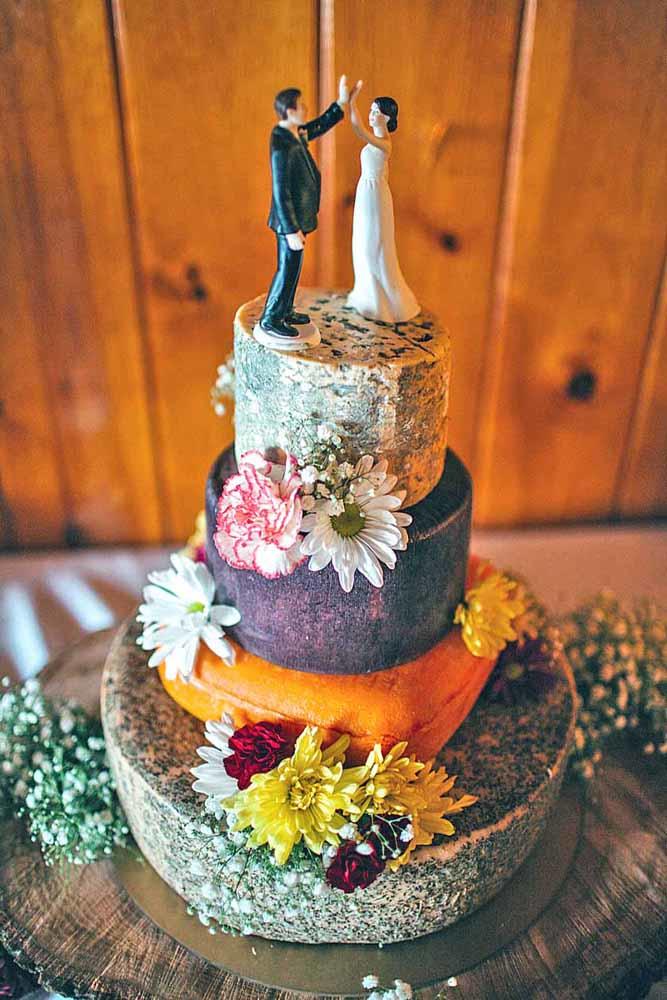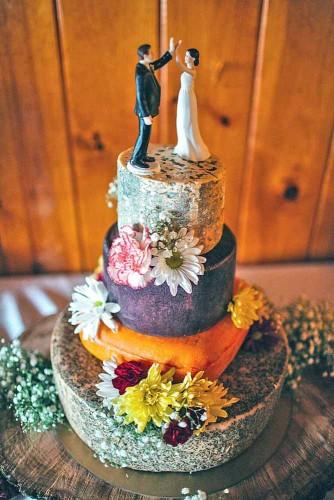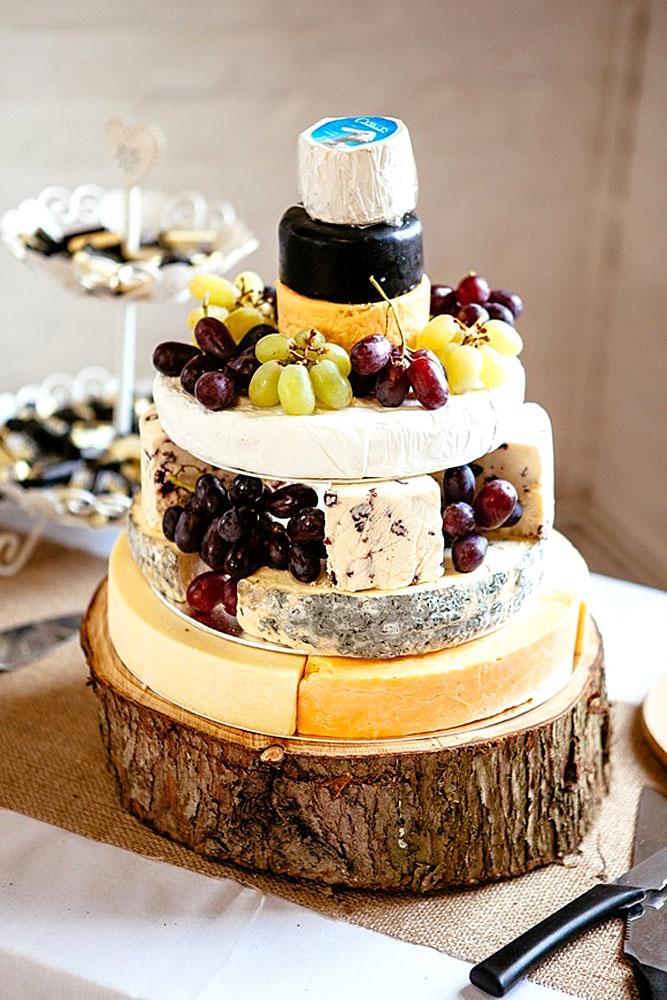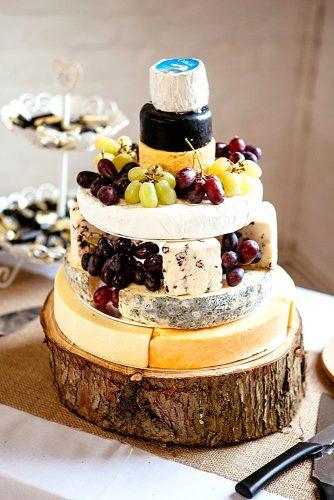 There are so many unique ways to decorate your cheese wedding cake. Fruits and berries are a perfect way to add lots of color around the cake or to certain tiers. You can also use flowers, fresh or dried fruit, herbs, cake toppers, greenery, nuts, dripping honey and of course cute labels naming the cheeses.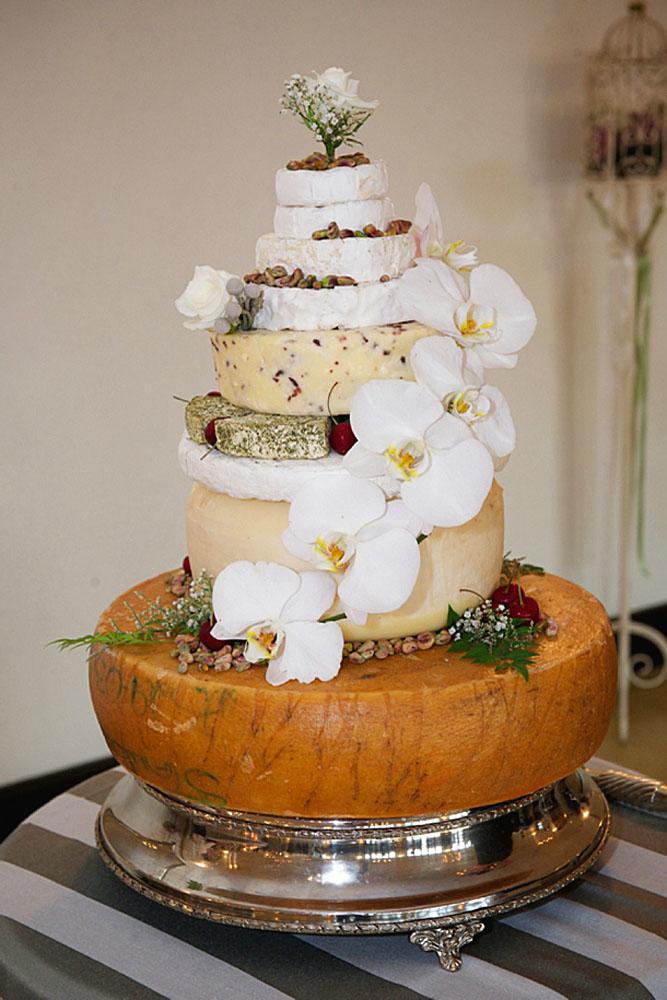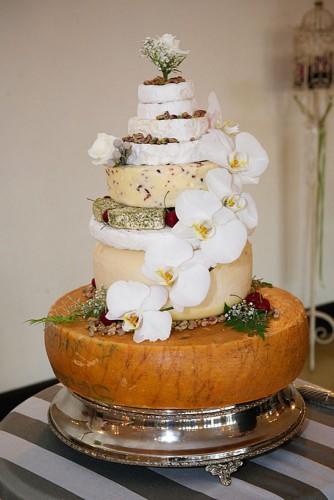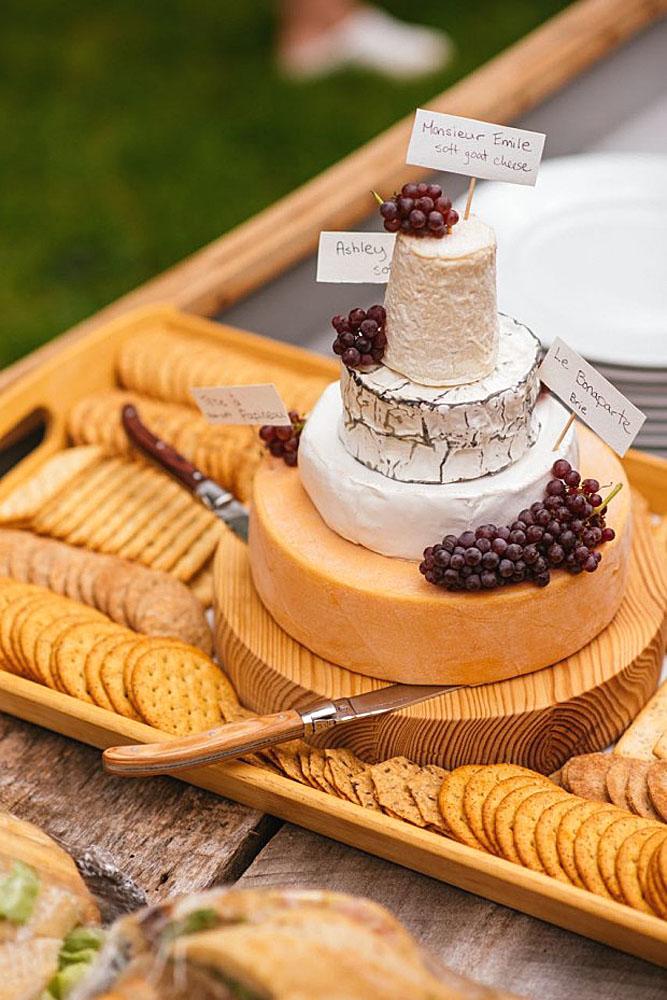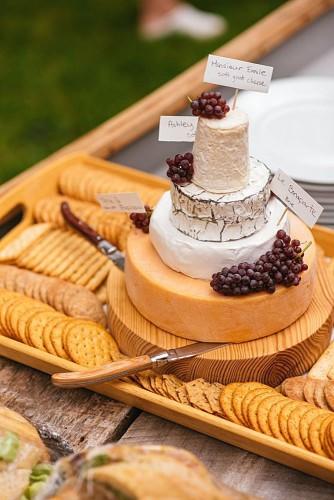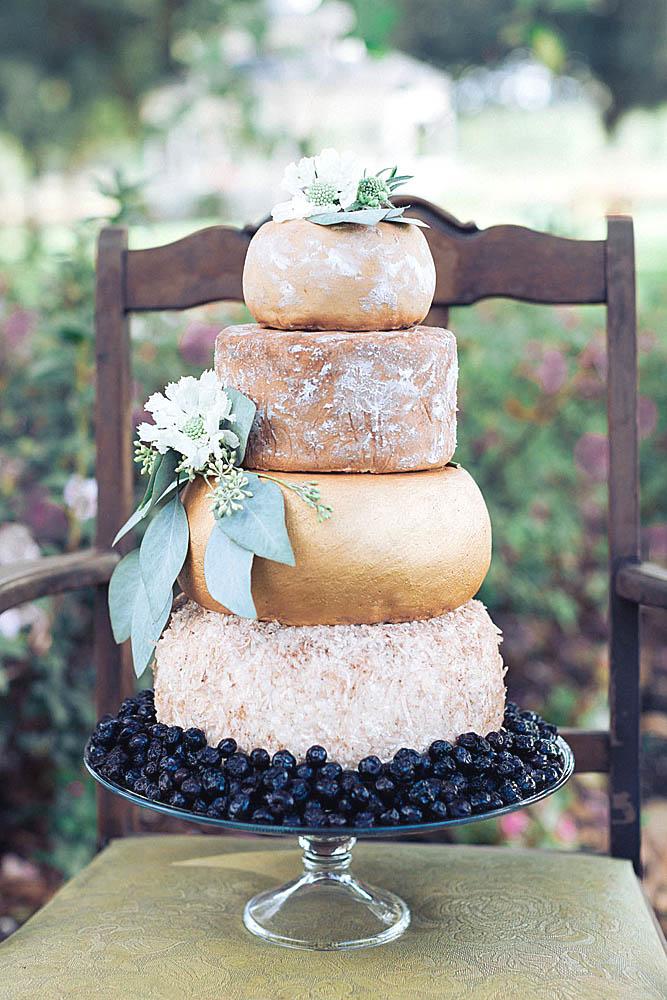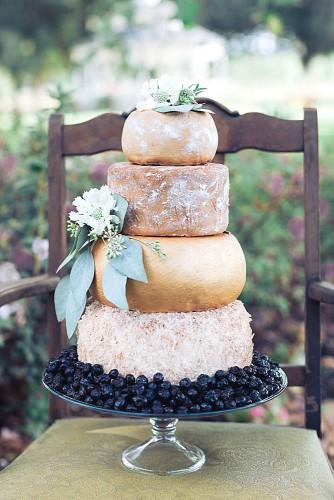 Don't forget about the cake stand. Rustic style round wood works just as well as a ceramic or marble base. Its also good to have a good selection of crackers & wine to go with all the cheese.

Photo 19-24: Putting It All Together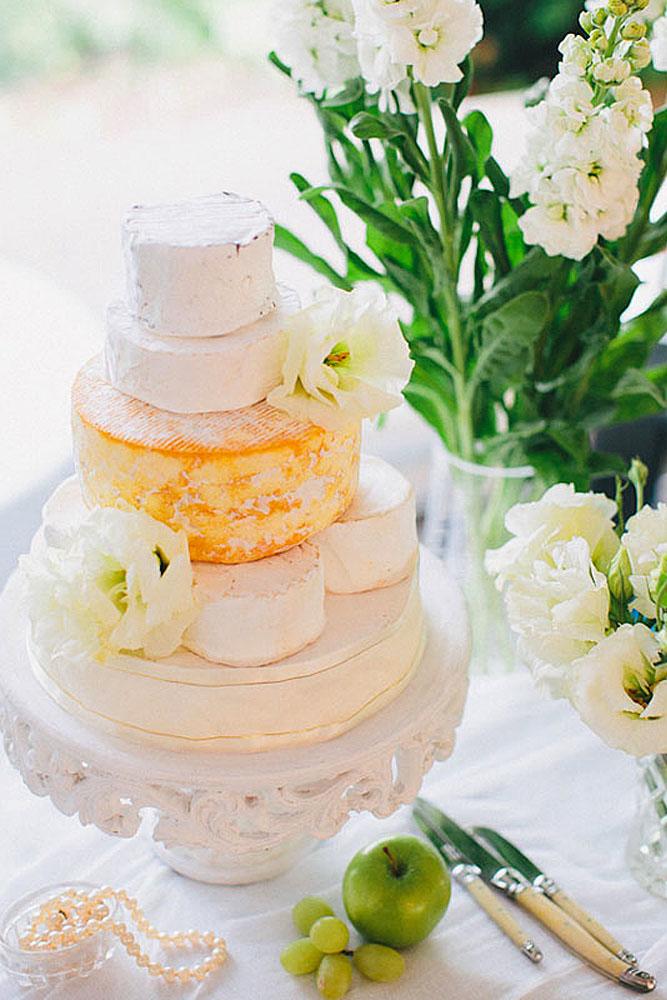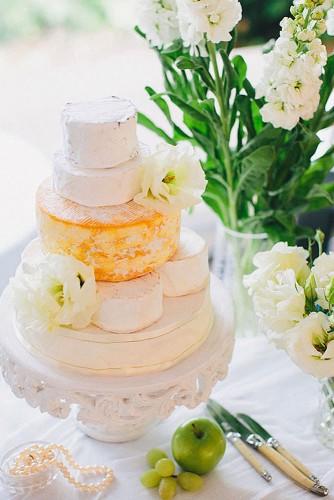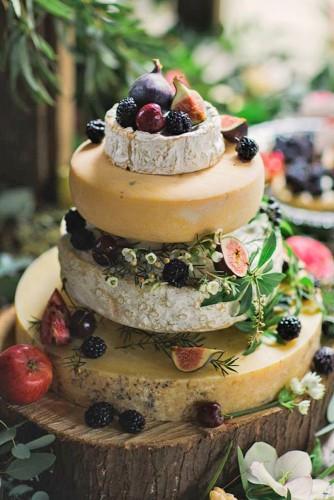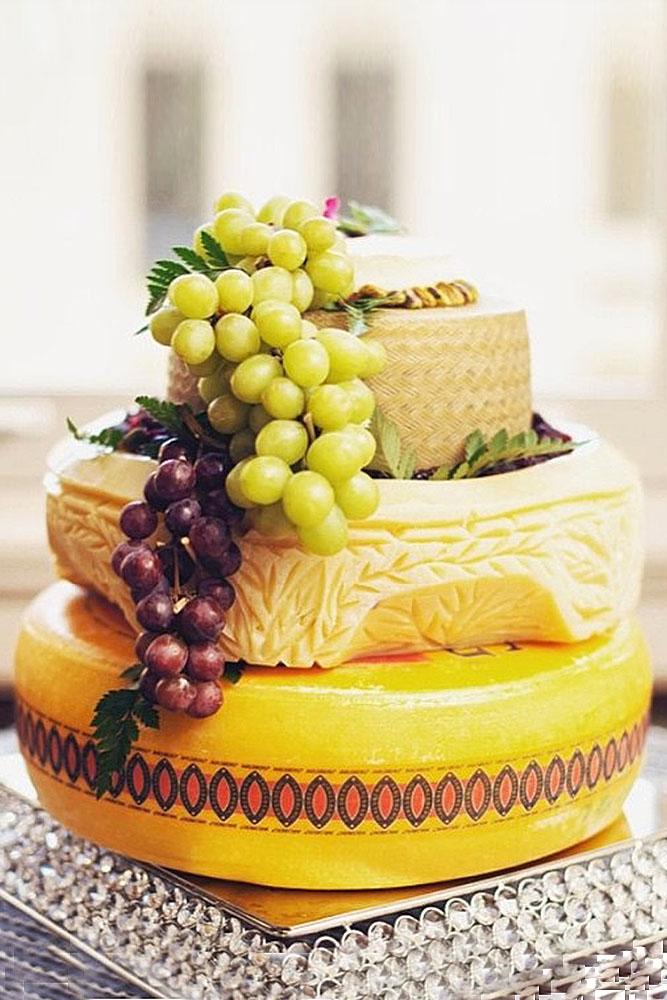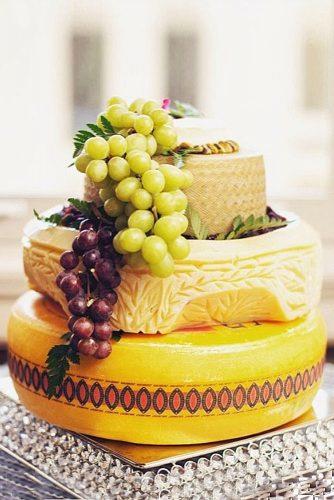 When its time to put everything together, you can stack the cheese directly on top of one another. While its easier to use hard cheeses at the bottom, you can also go with a soft cheese and make a cut-out in the middle to place support for the top tiers.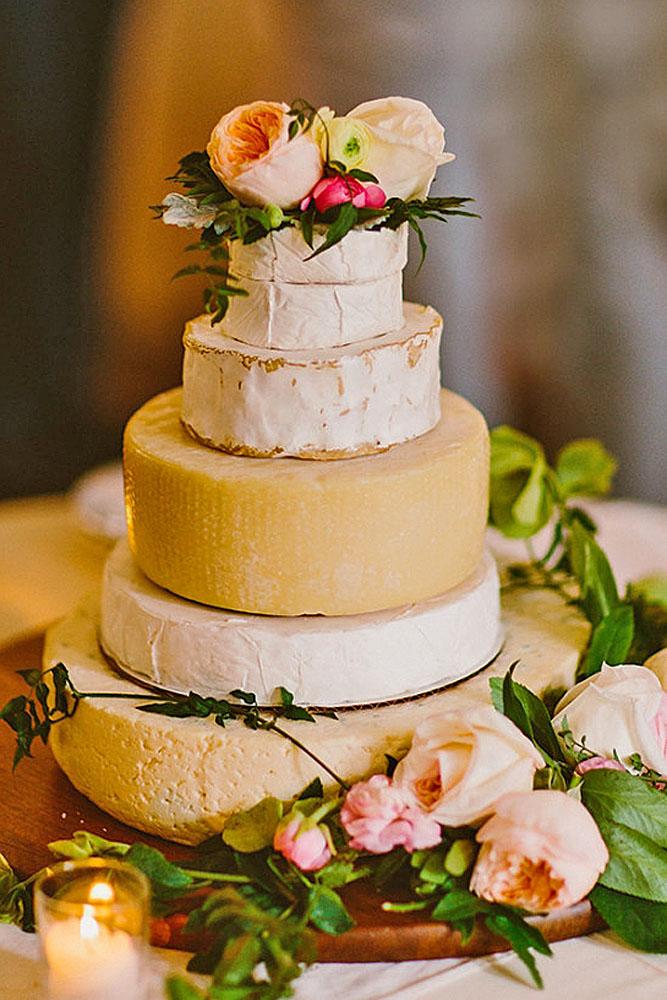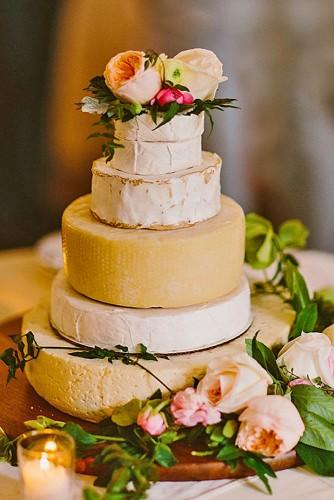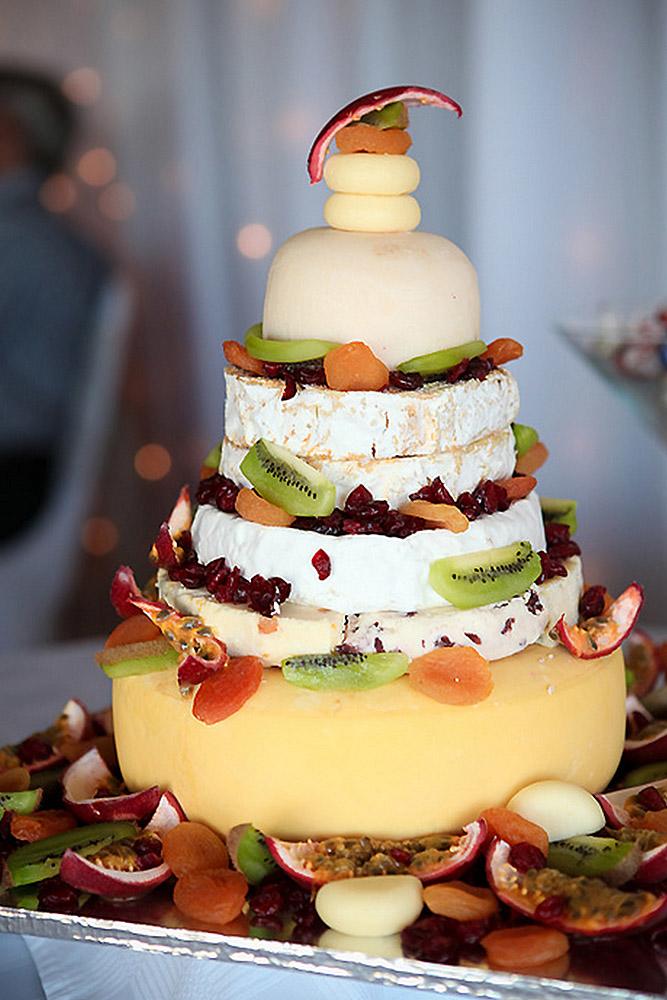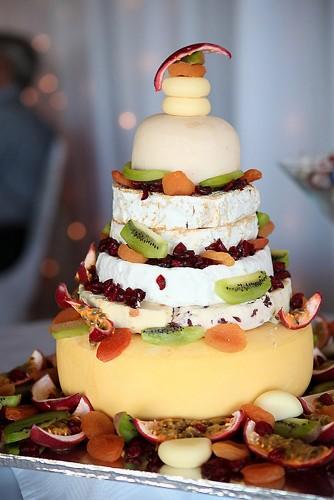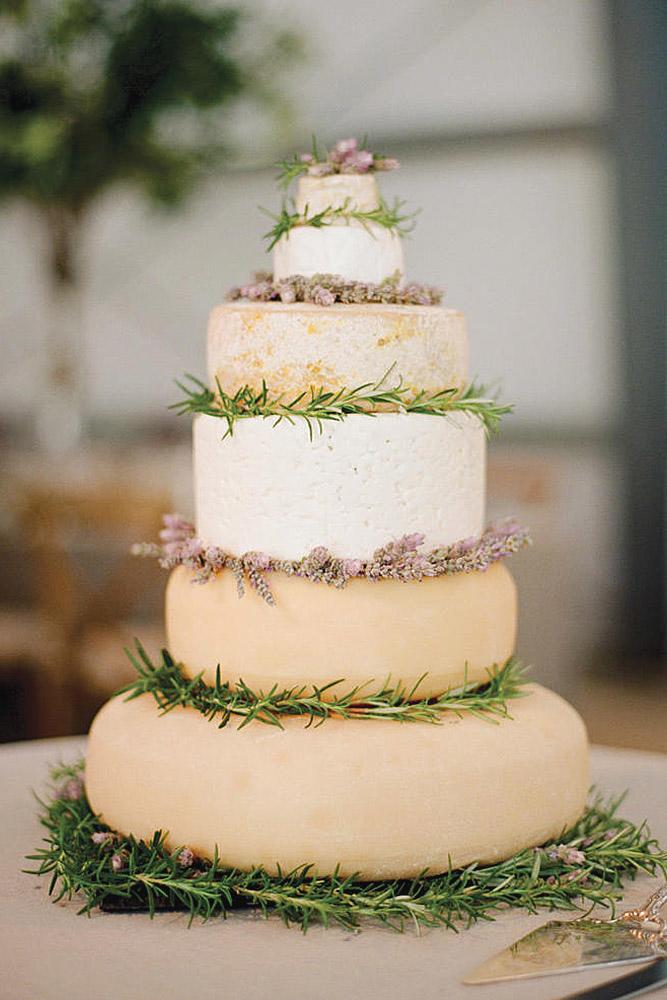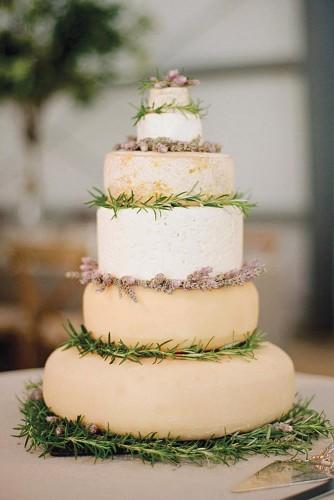 Cheese is best served at room temperature. If you are assembling you wedding cheese cake ahead of time, ensure you have refrigerator space to store it overnight. Add your decorations on the day of the wedding to make sure fruits and flowers stay fresh.

Photo 25-30: Final Tips & Advice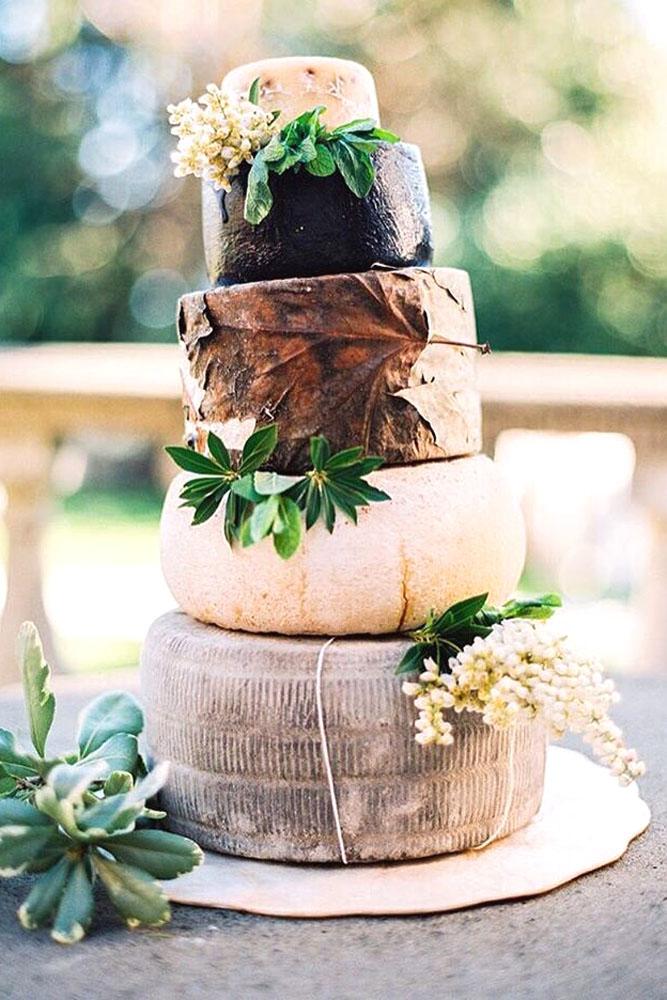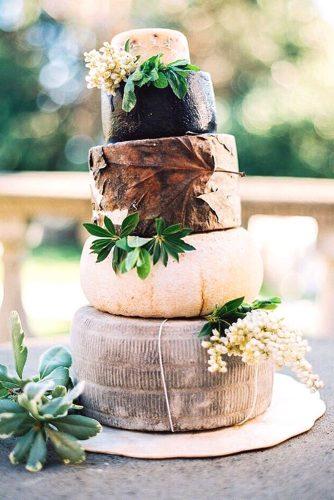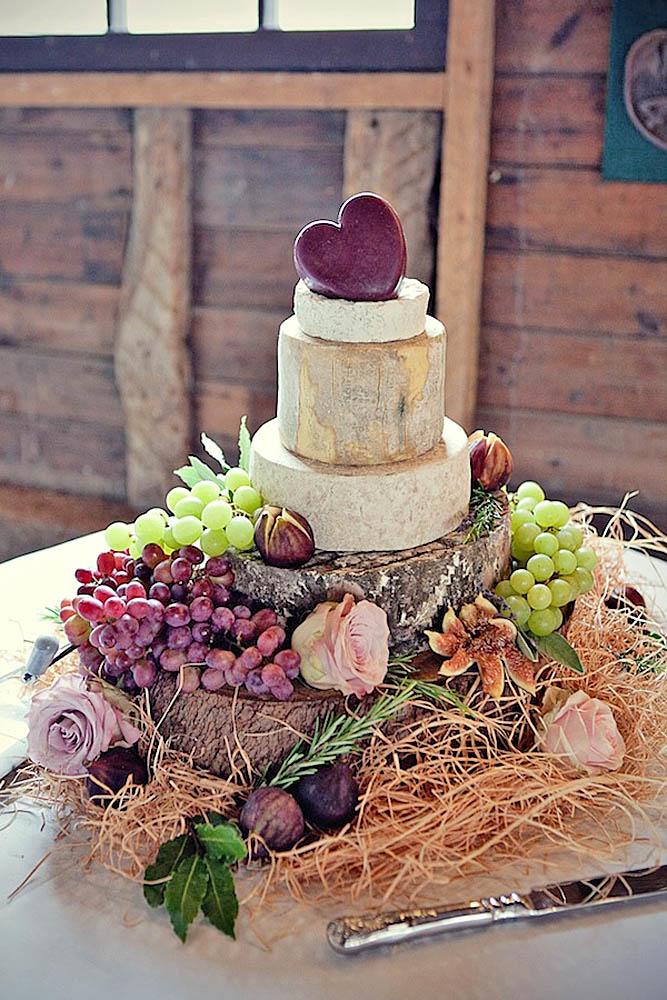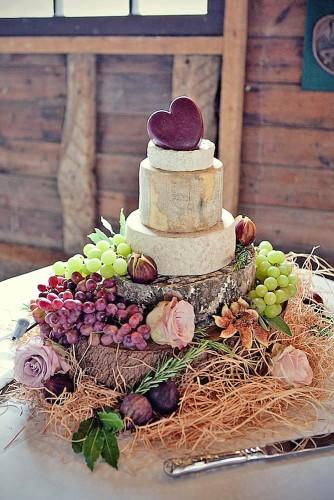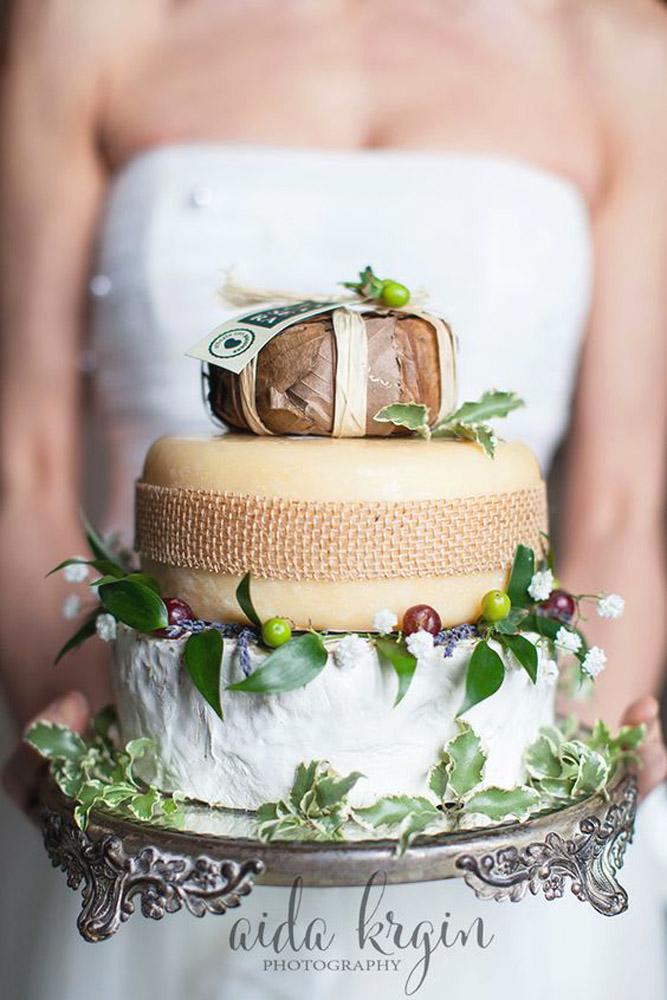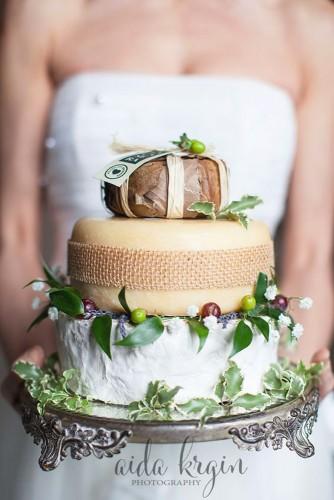 Small can be beautiful too. Smaller cheese wedding cakes can be made as centerpieces for each wedding table.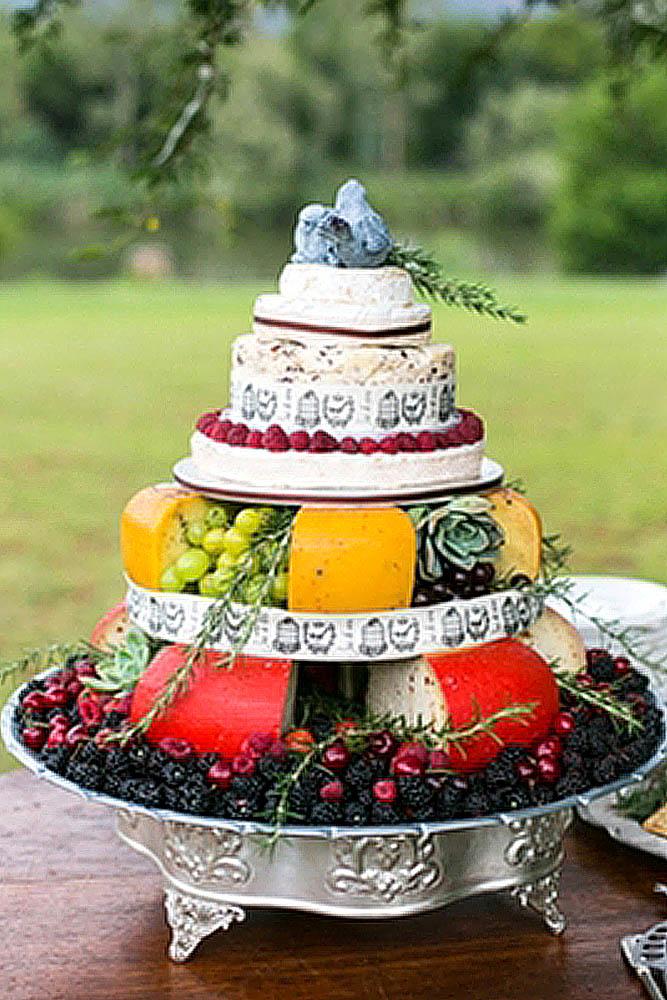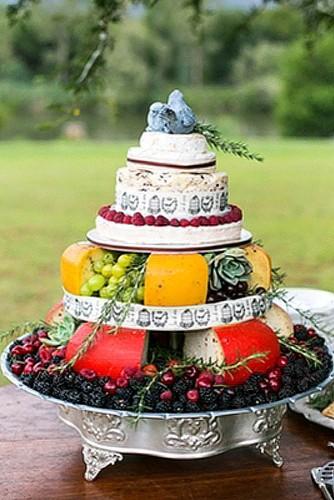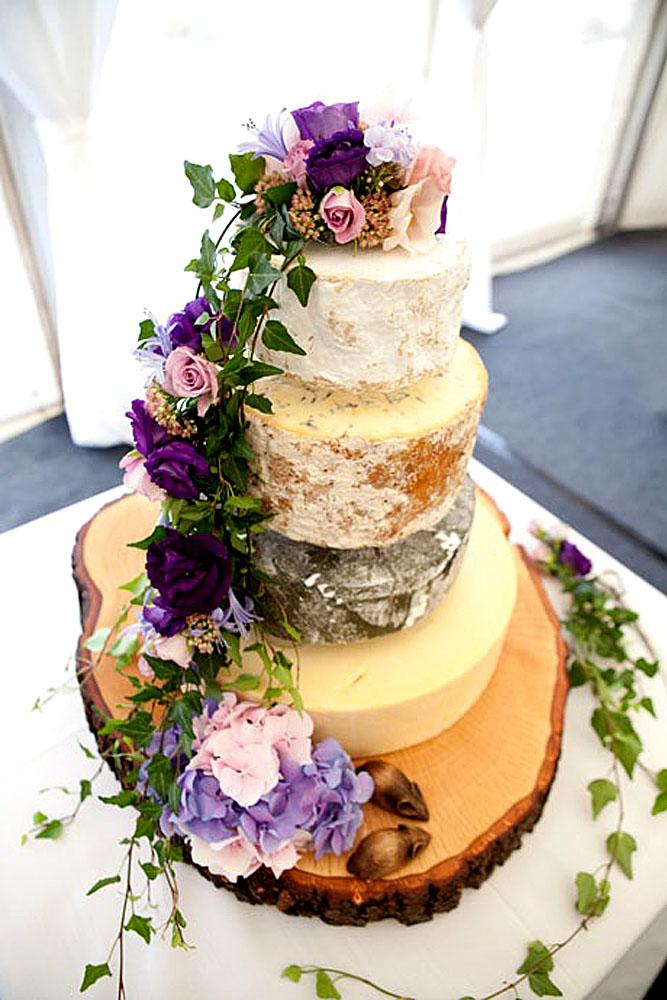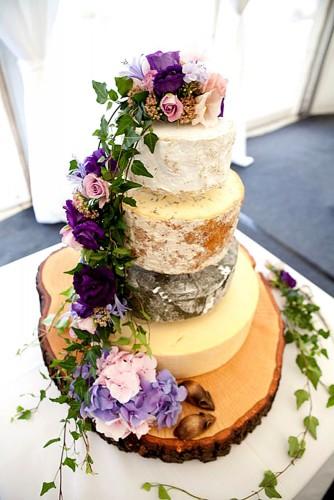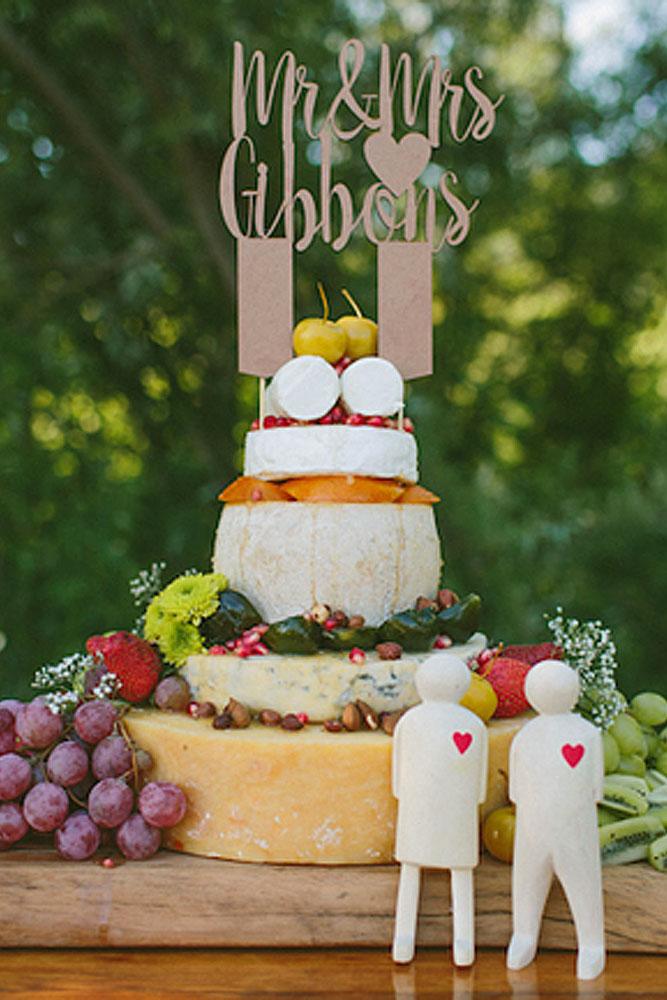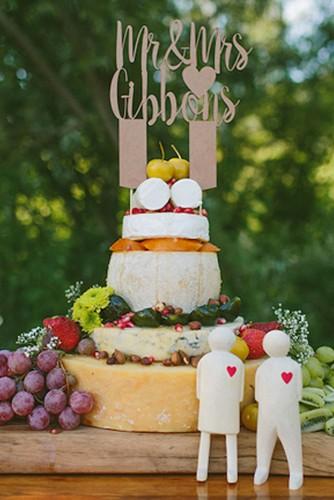 For an extra height, use glass tea-light holders between layers and surround them with fruits, flowers or other decorations.
Photo: CheeseWorks