Jazz music is more than words and beats, it's an expression straight from the heart and only the very deeply appreciate it enough to actually listen and enjoy this genre. So, if you're a devoted jazz lover or you fancy incorporating jazz wedding songs on your playlist, get in here.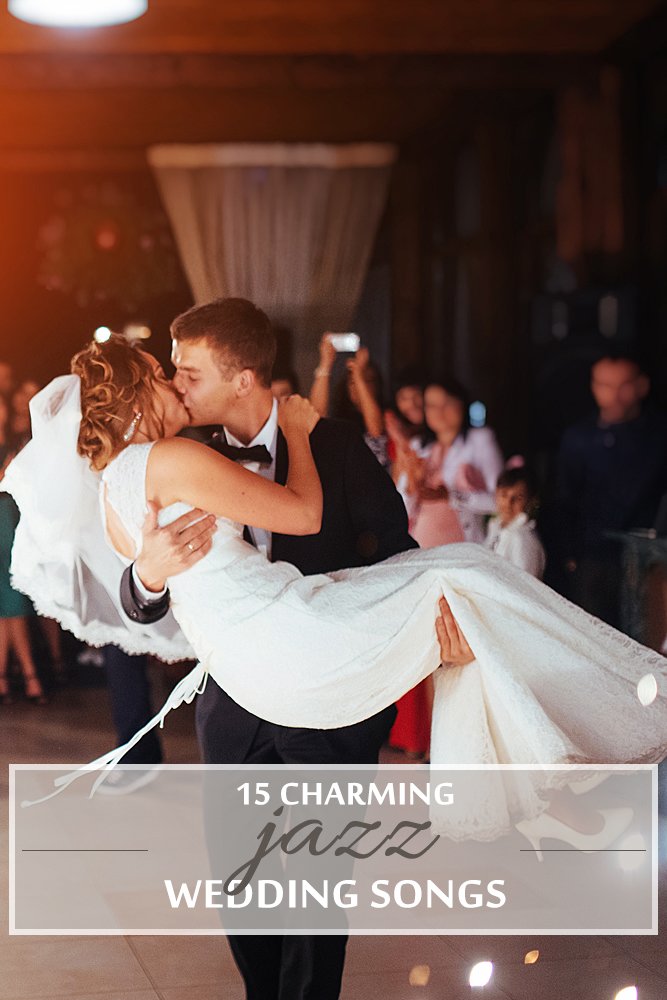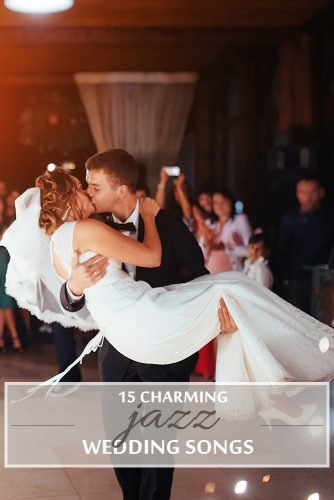 We've selected all the best jazzy wedding songs, our favorites which you'll love. From the classics to the new school, see some of the best jazz love songs for weddings, to fit your playlist.
Jazz Wedding Songs
This is one of the best and most popular Louis Armstrong wedding songs ever. It deserves a place on your wedding playlist as it talks about the beauty of nature. This is a soft rendition perfect for the cocktail hour.
An awesome song of hope, love, satisfaction, and happiness. All hope was lost but they found each other. This song is perfect for when the bride walks the aisle. She lives her dream and her wishes came through at that moment.
3. "At last" – Etta James
A song of love, safety, happiness, and satisfaction. This number is a classic perfect for taking the vows. At last, your lonely days are over, and you have your bae to love and to hold forever. This song stays evergreen.
When you won't get everyone on the dance floor, this is one of the jazzy new wedding songs to play. It's ear-friendly, appropriate for everyone, and easy to dance. Gets them in their happy feeling without making anyone uncomfortable.
If you're looking for some of the best jazz wedding songs, check with Frank Sinatra. This number is one of pure romance and awe. Couples will love this song for the last wedding dance. It talks about love and beauty.
6. "Breezin'" – George Benson
This is one of the love songs that spit facts and romance at the same time. Your love will go up from your wedding day because you're at a point of no return. You can rock this for after party.
The queen of the best jazz wedding love songs gives it to us once again. Amongst the lovable Ella Fitzgerald wedding songs. She was not interested but he was persistent. And now, as they have the wedding reception last dance, he becomes the love of her life.
8. "You're my music" – Brian Culbertson ft. Noel Gourdin
Beautiful jazz wedding love song for rehearsal dinner. "You're my music" talks about the effect she has on him, and it's a beautiful one to dance to, just before the altar. It's also great for a first dance or cocktail hour.
9. "My one and only" – John Coltrane & Johnny Hartman
Looking for a way to tell your spouse how they make you feel? Play this song for the first dance. They're your only love, their touch is like heaven you've never experienced. Tell them during the first dance.
Jazz love songs for a wedding don't get better than this number. A song of appreciation, love, promise, dedication, and commitment. Romantic couples will love to play this as the first dance music. The words have depth and great for vows.
A couple can tell their love story with this song. This song is great for a first dance song. Because of you, his romance started. And because of you, it will have no end. Such sweet words for your beloved.
This is a song for the whole house. Get every guest to the dance floor with this one. It's a happy song that makes the guests smile while celebrating your big day. They have no cause to be worried. Oh, happy!
13. "Everything" – Michael Buble
This is one of the best jazz wedding songs that say everything you wish to express to your beloved. It says they are everything. The star, the getaway car, and the most perfect thing to see. Perfect for bridal procession.
This is a love song that says how it all began. All the things you went through to get to where you are. It had to be them, and you'll waltz with them to this song at the last dance.
15. "L-O-V-E" – Diana Krall
Romance is what this song bleeds. With sweet words woven into rhymes, this story defines love. And as a couple in love, rock to this song for the first dance. It spells and explains the word "L-O-V-E."
Get the complete jazz wedding songs playlist on Spotify!
Jazz wedding songs are deep, soulful and interesting which makes it a perfect genre for romantic weddings. A perfect display of love in rhythm, words, and beats to touch the soul. We've compiled hit tracks from legends like Etta James, and Frank Sinatra, to classics from Louis Armstrong to Ella Fitzgerald. There's also the new school jazz if you want to add some "modern" to your wedding playlist. When the night ends, the beautiful words will remain.