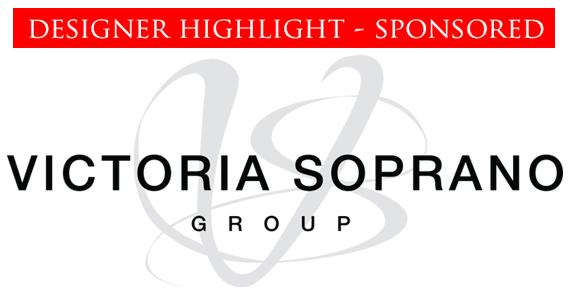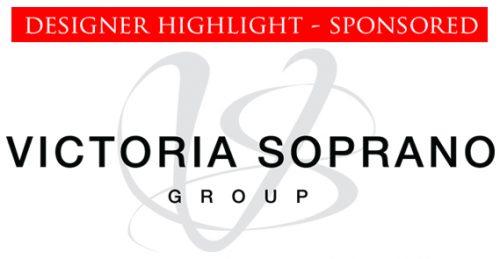 Victoria Soprano Wedding Dresses are created in Paris, the world's capital of fashion, love and romance. The city, saturated with beauty and character, inspires young designers to create the most feminine and exquisite highest quality wedding dresses and gowns. The assortment of the Victoria Soprano brand includes 7 main collections, which differ by concept and style but are equally beautiful. We would like to share some of these stunning dresses with you from their 2018 collection called "The One". We are totally in love with all of them! To see more breathtaking dresses and to choose your perfect wedding dress, please visit Victoria Soprano website. Click the link: victoriasoprano.com
Beautiful A-line Wedding Dresses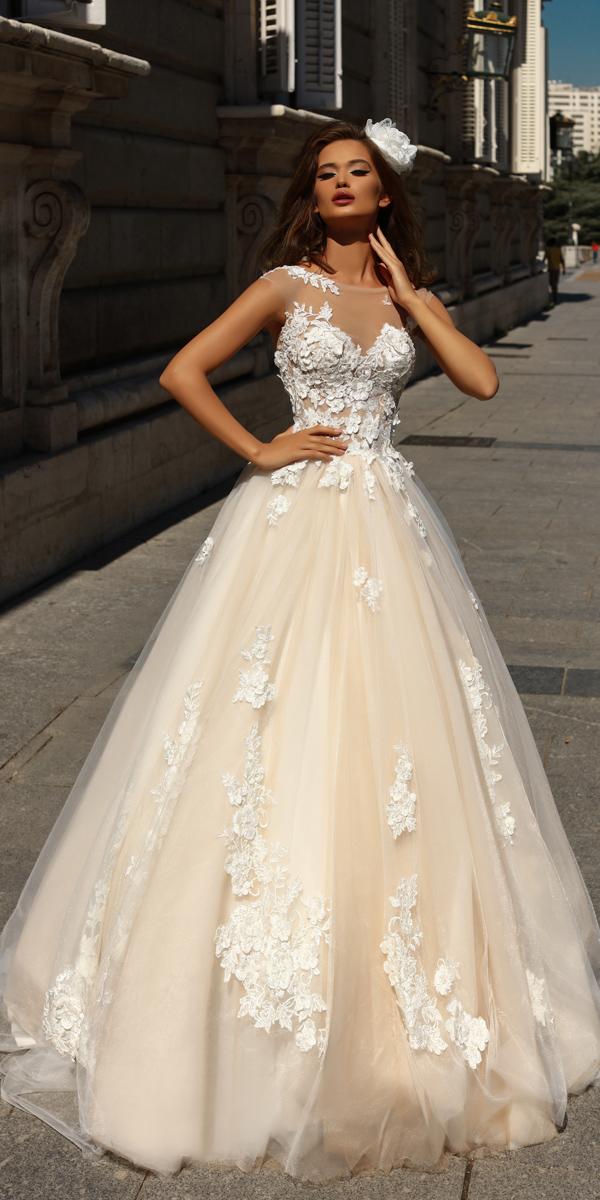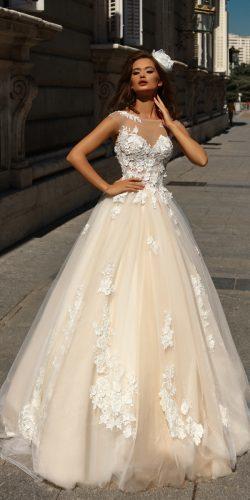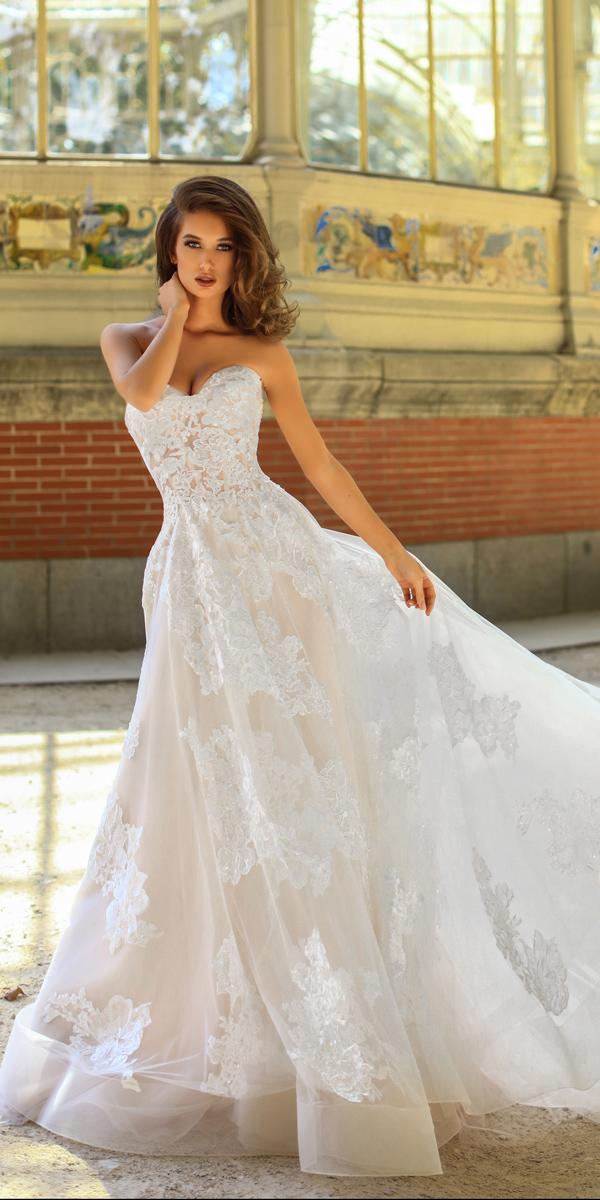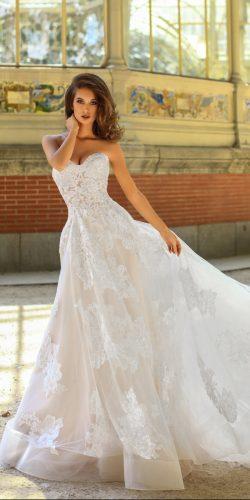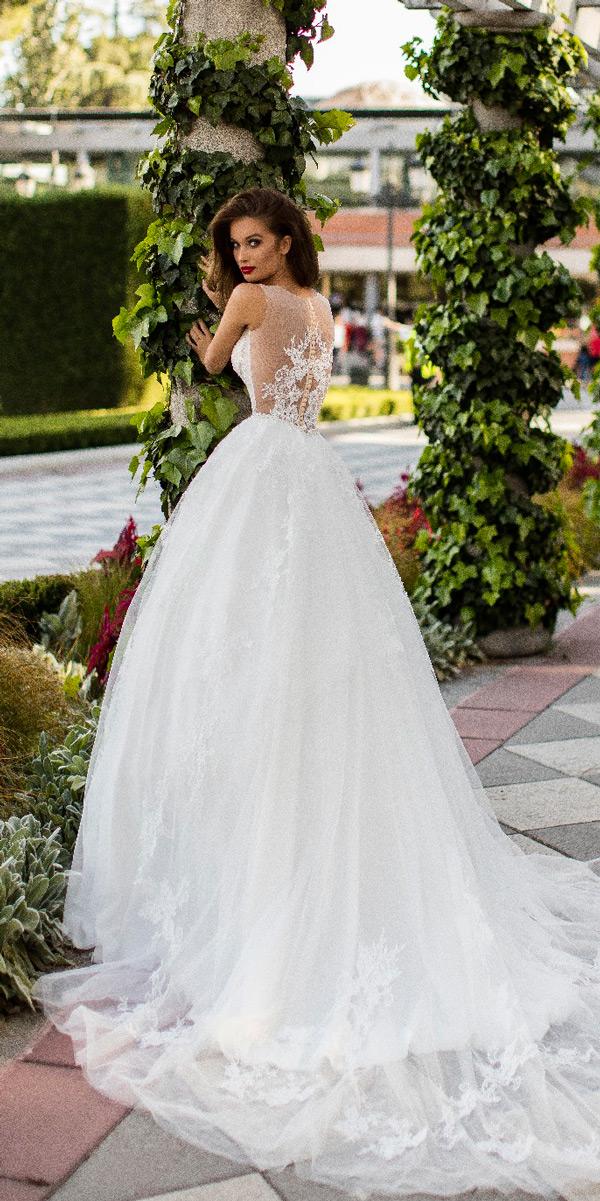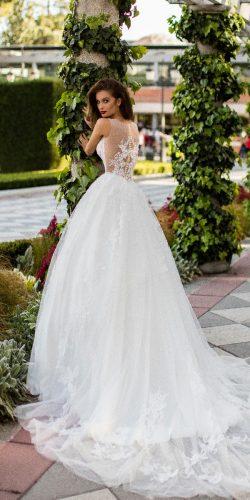 Selena. The seductive a-line silhouette of Selena dress creates an exciting mix of sexuality and pureness. Beautiful and airy lace with delightful embroidered flowers and petals are going to be a perfect choice for every bride. A delicate ornament of rhinestones and pearls is sewn by hand and is the best quality imaginable.
Hanna. An incredibly elegant a-line wedding dress will attract connoisseurs of true beauty and aesthetics. The unique cut with a strapless sweetheart neckline and a train balances the proportions and creates an organic silhouette, perfectly emphasizing the harmony of any figure.
Lilou. Stunning a-line dress with gorgeous lace embroidery will flatter any figure as it creates an illusion of even slimmer look on the waist. A totally romantic look completed with sleeveless style and a long train.
Colored Wedding Gowns by Victoria Soprano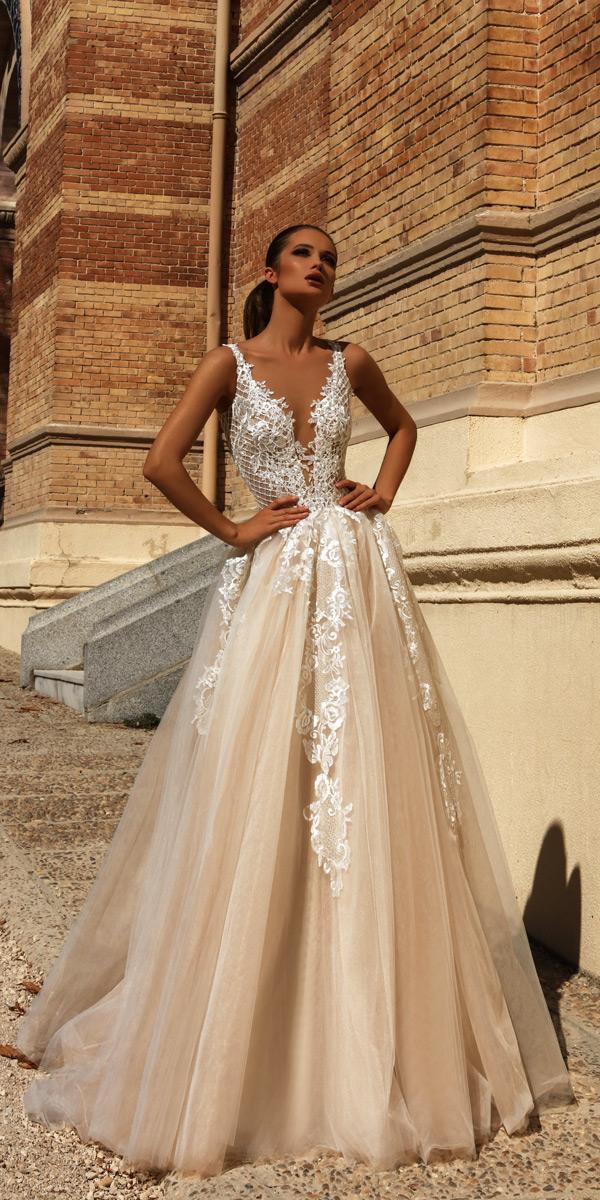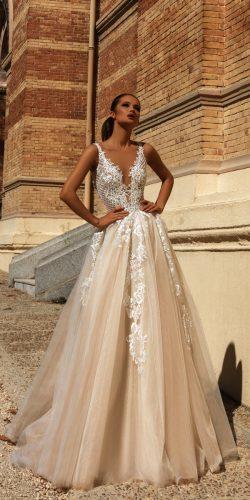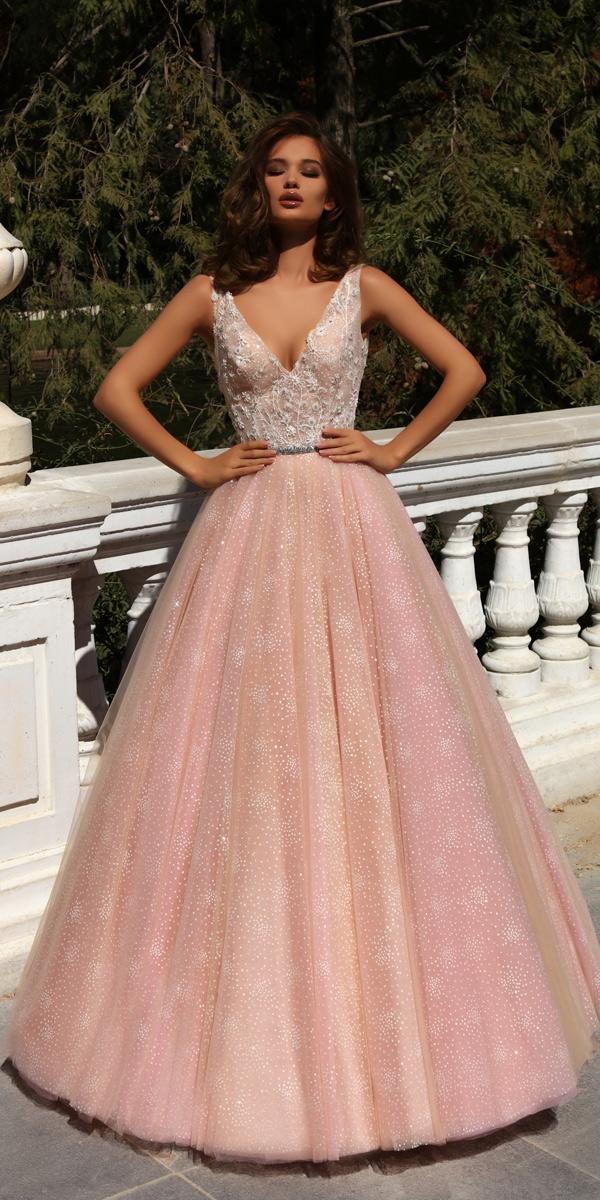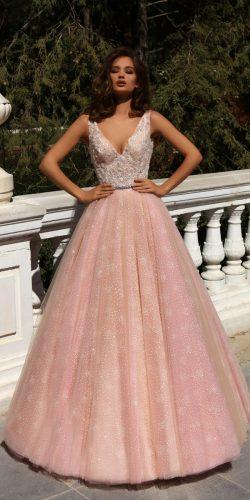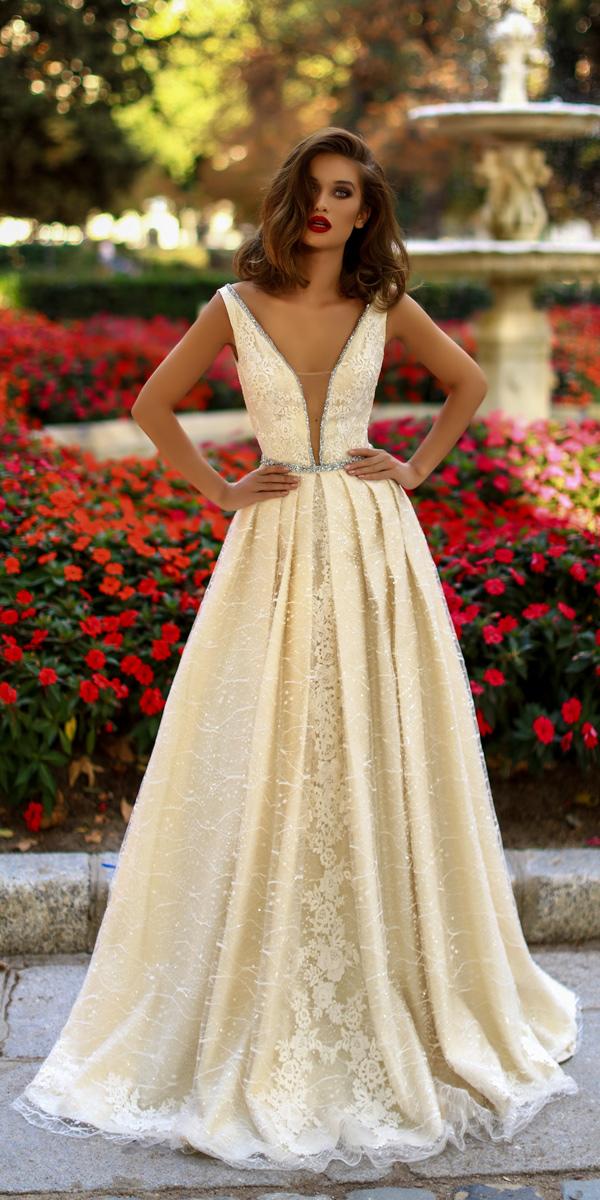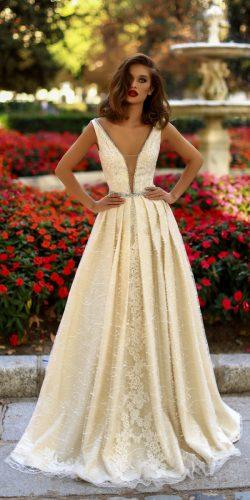 Bella. A perfectly seated lace top with a light drapery of this cappuccino wedding dress visually enlarges the chest, and a deep lace v-neckline creates totally appealing and sexy look.
Selesta. The blush sleeveless wedding dress was made for a stylish, refined and a very gentle bride. The dress impresses with its light streaming silhouette which excites the imagination. The original silhouette adds a sensual grace, putting the bride on par with all the podium stars.
Tiara. A truly feminine cut of tender champagne wedding dress accentuates attention to the beauty of the shoulders, the neck and the chest. A deep v-neckline is an ultra feminine and will make all the heads turn your way. An exquisitely refined and incredibly romantic wedding dress captivates with its beauty at first sight!
Charming Lace Bridal Gowns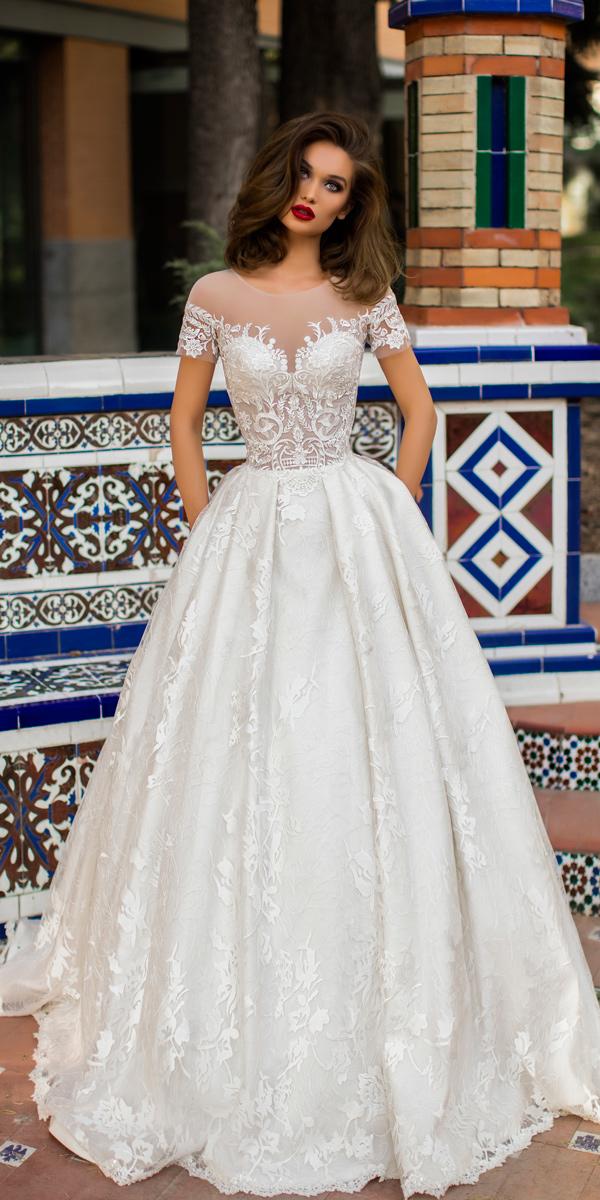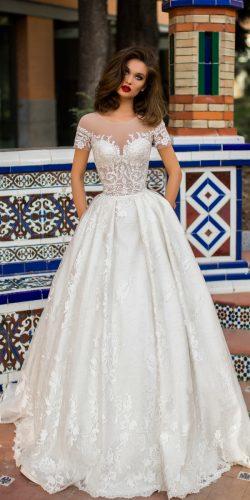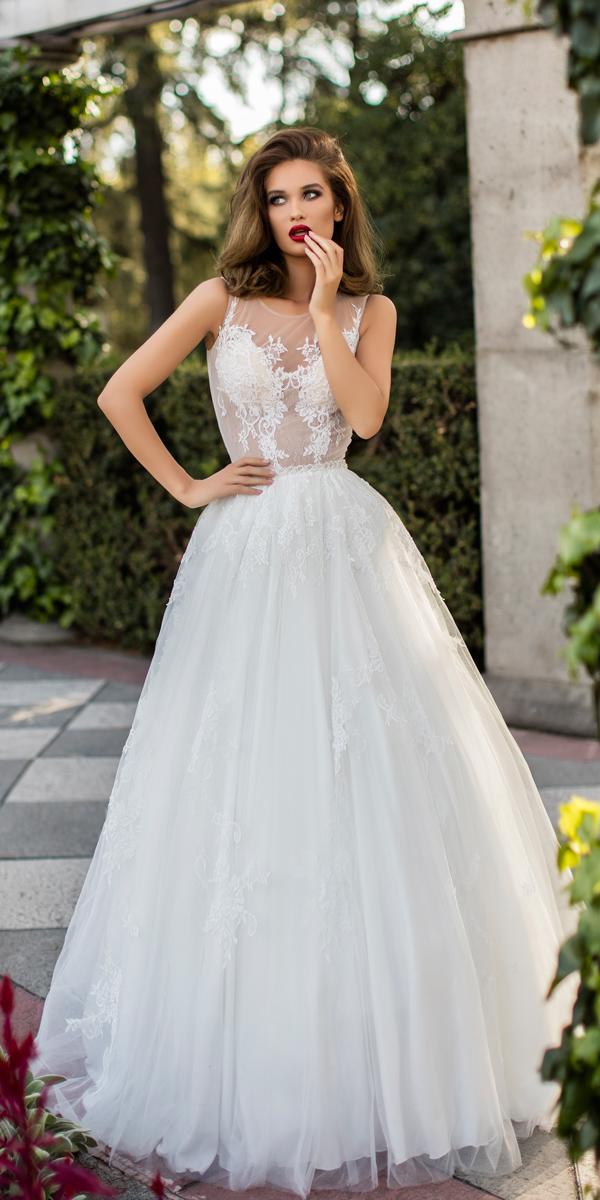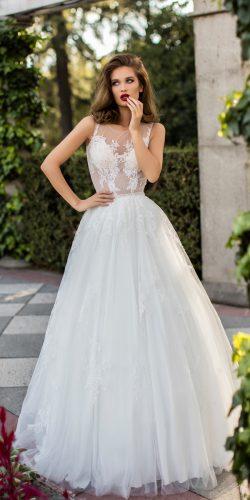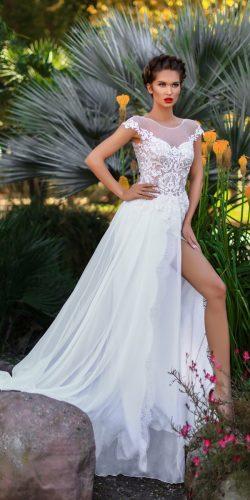 Vivian. A -line wedding dress with a lace illusion sweetheart neckline and short sleeves is never out of fashion. A person who is striving for refinement and elegance, undoubtedly, will appreciate this wedding dress. It instantly transforms the bride into a princess, a personification of purity and femininity.
Lilou. An illusion bateau neckline covers the whole bridal look with a haze of charming mystery. A flawless landing adds to the appeal, and a luxurious long train adds a grace. This Lilou dress is the pure breath of youth!
Celine. A gentle and gracious silhouette of this wedding dress achieved due to an elegant cap sleeves and an illusion neckline. Celine creates a touching and a luxurious look for the modern bride.
Amazing Long Sleeve Wedding Dresses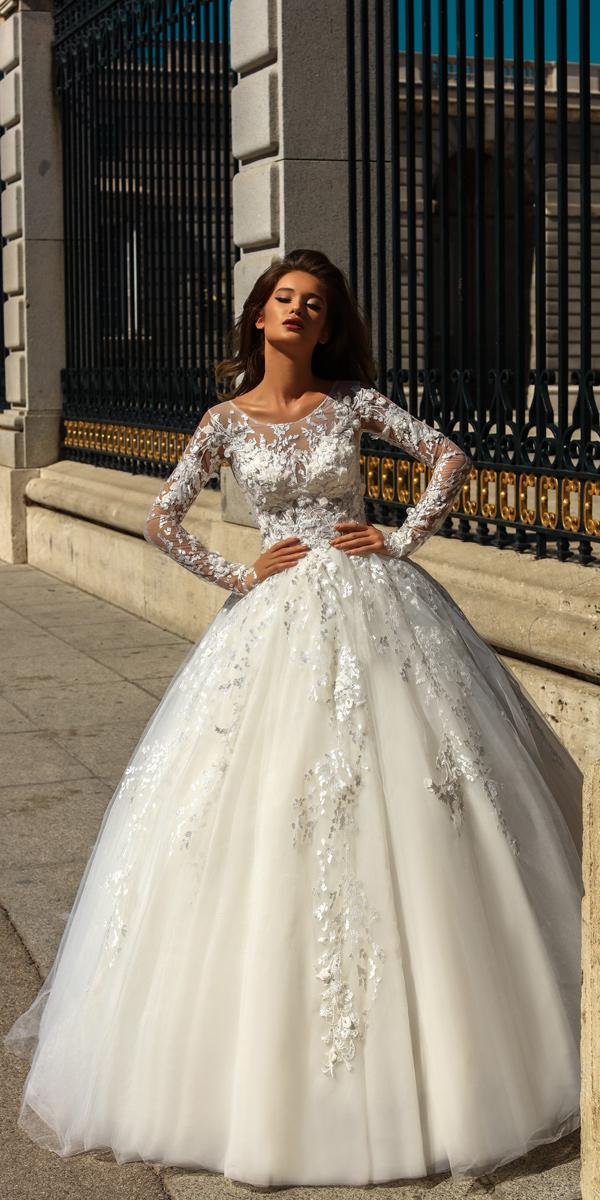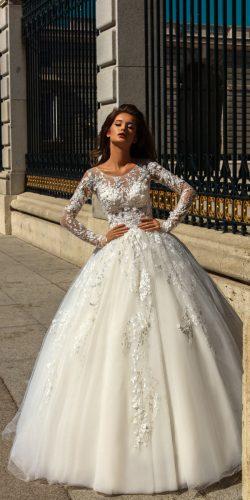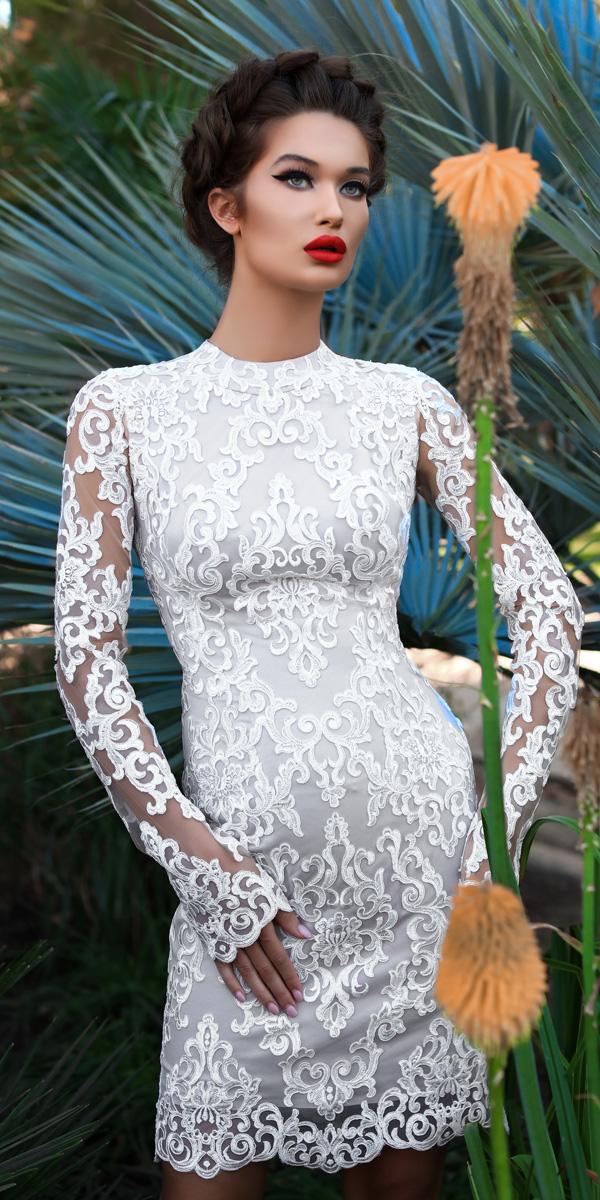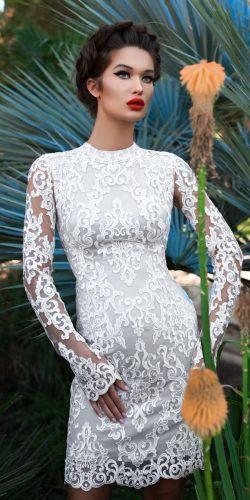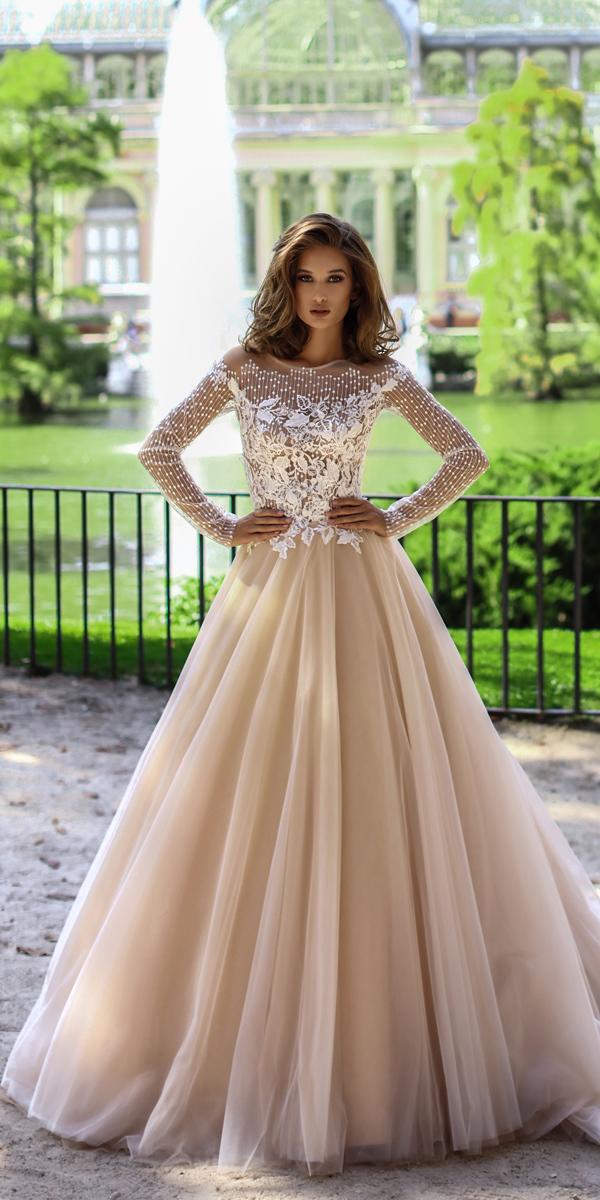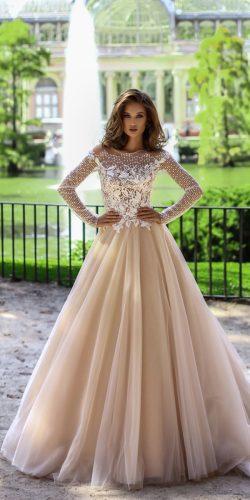 Felicity. Light air fabrics with unique design and exquisite details of the lace top are the key components of this beautiful wedding dress. Presence of long sleeves creates a hint of seductive mystery and inaccessibility to this stunning bridal outfit.
Chloe. Beautiful and sexy short wedding dress has a lavish feeling and is made of iridescent satin. The dress is also decorated with a stunning intriguing embroidery which creates a truly dazzling young look.
Mia. This amazing ivory wedding dress with floral lace combines sensuality of the transparent layers with the elegance of the skirt and train.
Trendy Wedding Dresses 2018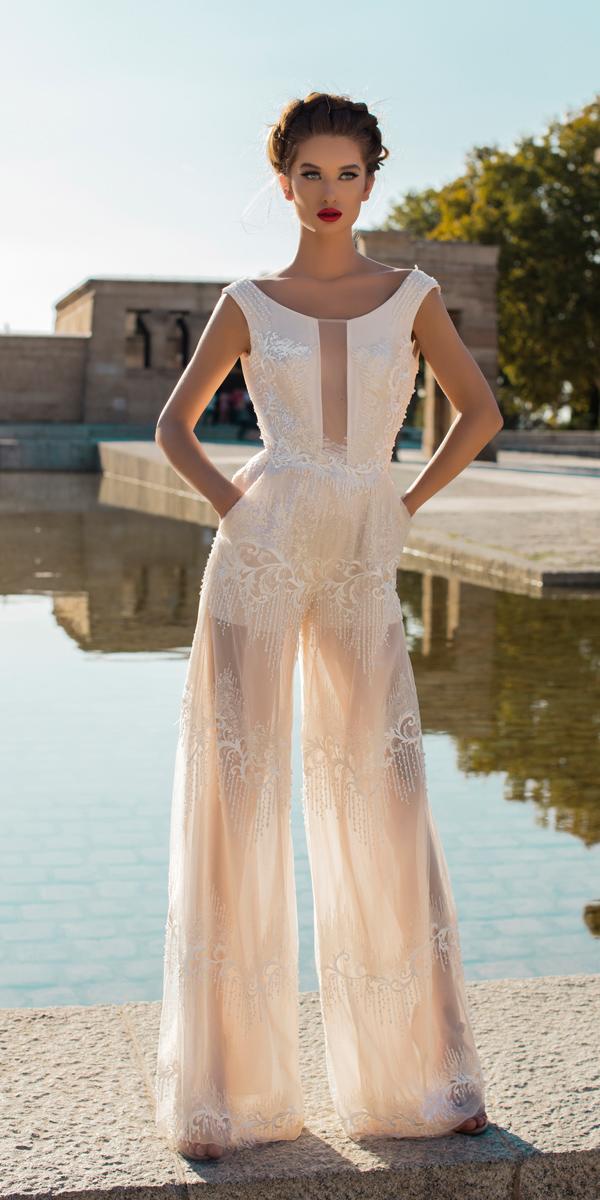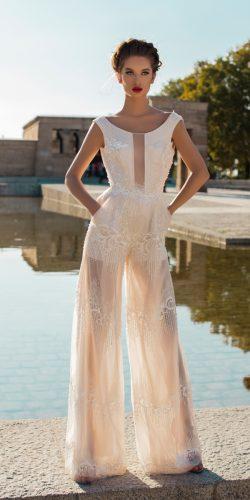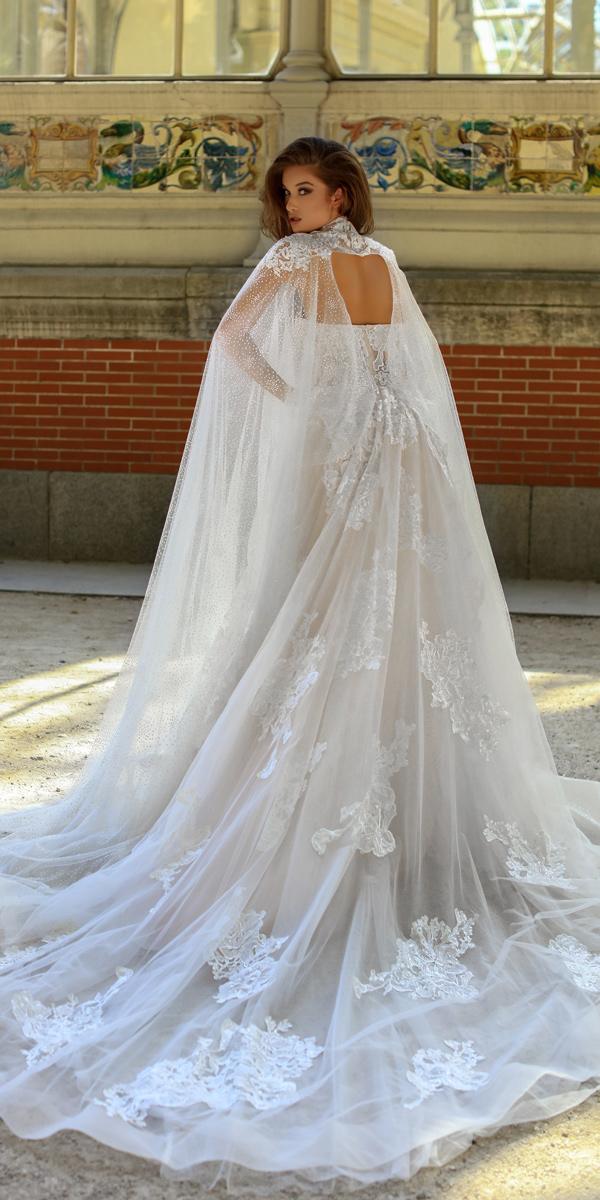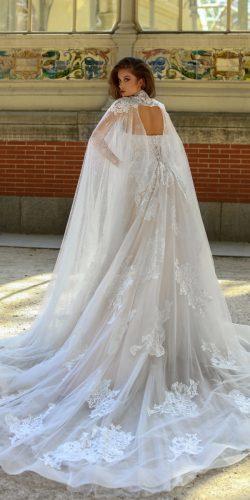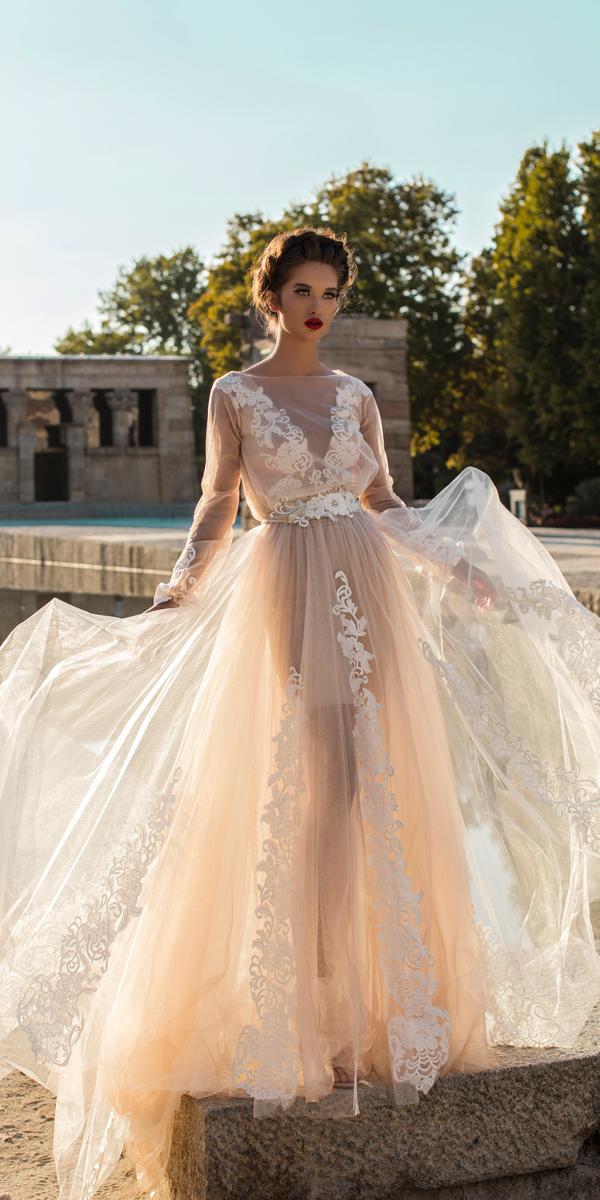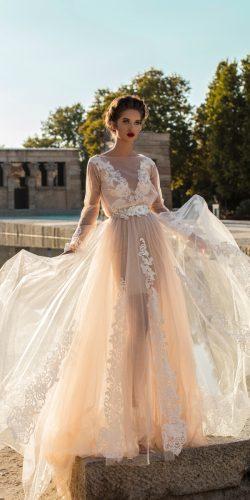 Hanna. This wedding dress is perfect for the romantic bride. A lacy bodice, graceful straps, an airy skirt create a gentle look with a touch of sensuality and a hint magic. Hanna is the true standard of style and elegance.
Emma. Stunning wedding dress with a jumpsuit and an open back creates the impression of fabulous elegance for ultra modern bride. It definitely excites the imagination.
Leila. The stunning beauty of this ivory lace dress with long sleeves and its impeccable straight flowy style will conquer the elegant lady and the modern fashionista. This dress is an amazing fit for any elegant bride!
Best Victoria Soprano 2018 Wedding Dresses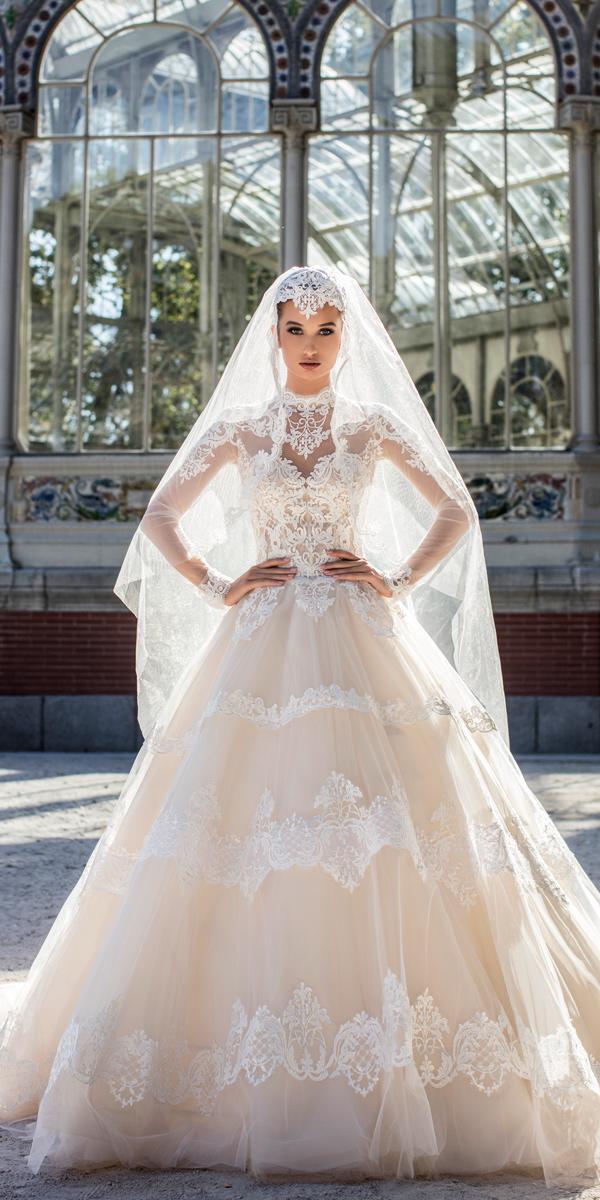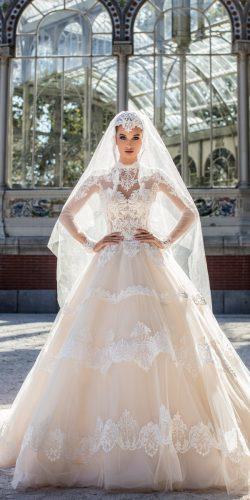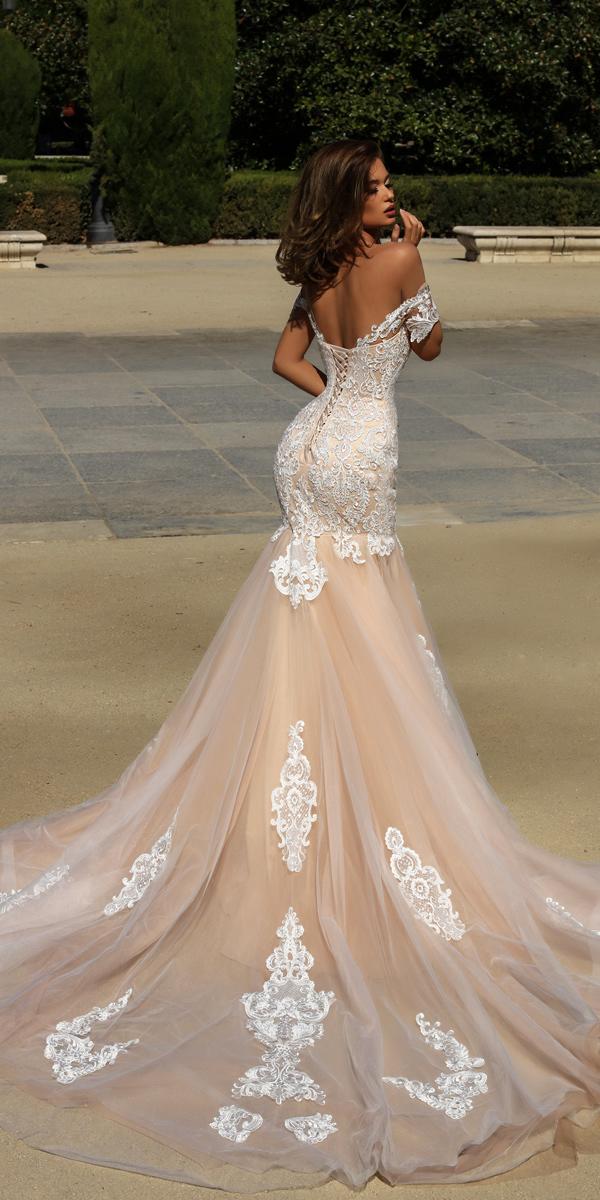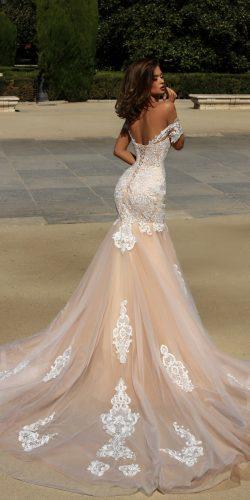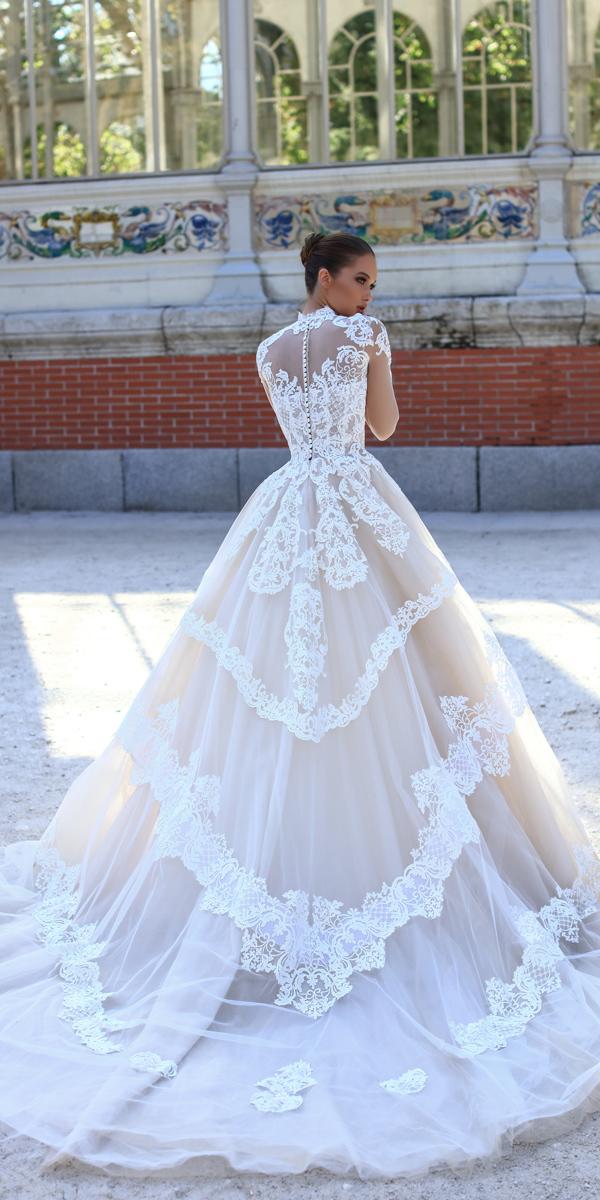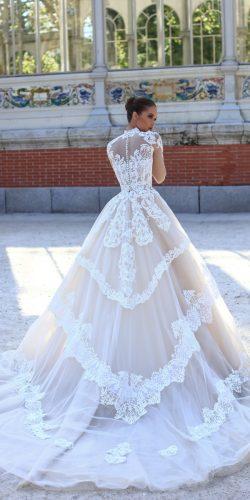 Brenda. This fabulous wedding dress with mermaid silhouette is created with a romantic mood and perfectly emphasizes the subtlety and tenderness of the bride on the most important day. Brenda is the choice of a confident girl with an impeccable taste.
Monique. Princess wedding dress with lace back and long sleeves is exactly what you need for creating a spectacular look in the Hollywood style. This wedding dress is a pure luxury and is perfect for a conservative bride.
We are inviting you to see more stunning dresses on the website of Victoria Soprano, where you'll find even more amazing inspiration and your perfect "THE ONE" dress!