This season Anna Campbell excited the brides from all around the world with not one, but two ethereal collections of Anna Campbell 2018 wedding dresses. This year the Melbourne-based wedding designer is happy to offer two stunning collections: the 'Eternal Heart Collection' and five fitted new styles, perfect for modern brides! With sparkling hand-made embellishments and unique, romantic laces, the dresses are made from 100% silk, and laces are sourced from around the world. Anna Campbell is all about designing with heart, and the design studio is proud to always design locally (in Melbourne, Australia) for brides globally. Anna Campbell brides are romantic, glamorous, relaxed, bohemian and independent women, looking for a modern, yet timeless wedding dress to look and feel incredible in.
Anna Campbell also offers a range of different silk and lace skirt options. Flowing silk tulle to full princess silk organza, or a sexy trumpet lace – the brides can customize almost all of the styles to create their dream Anna Campbell dress!


Anna Campbell's Latest Styles from New York Bridal Fashion Week
Anna Campbell's latest styles create a new bridal silhouette for modern romantics. One look at these fitted lace and silk crepe dresses will make any girl's heart beat faster. Plunging low-backs and embroidered lace trains, shimmering hand-beading and the smoothest silk… Also Anna Campbell new silk and lace dresses combine inner-city chic with classic romantic details. Finally these dresses are dream come true, and probably the perfect choice for your very special day!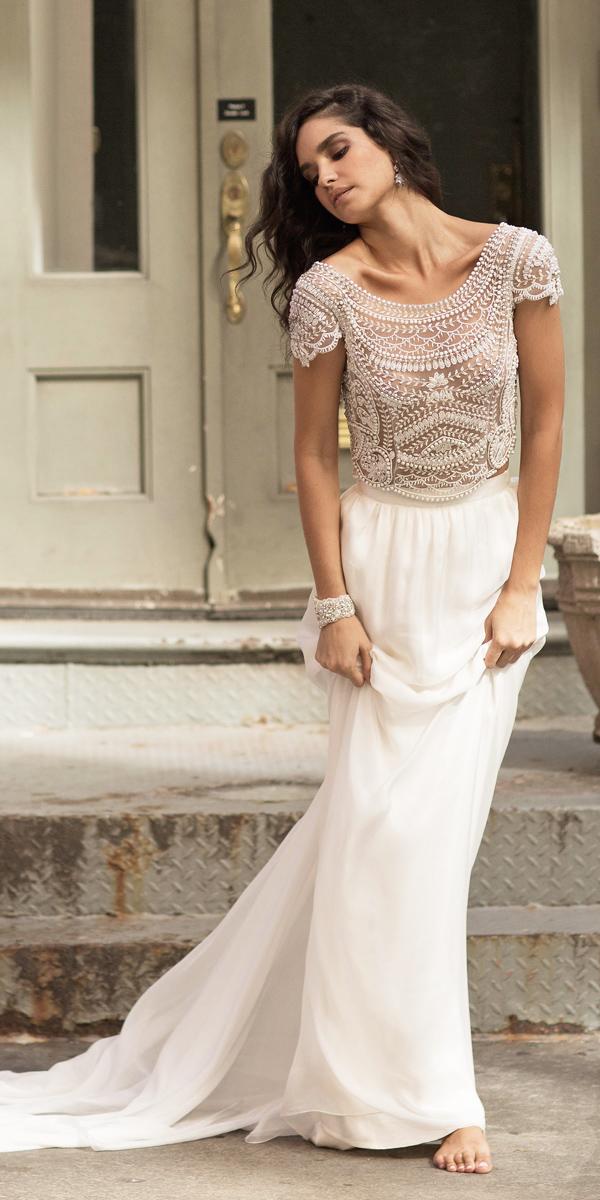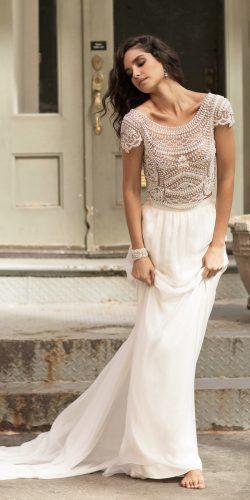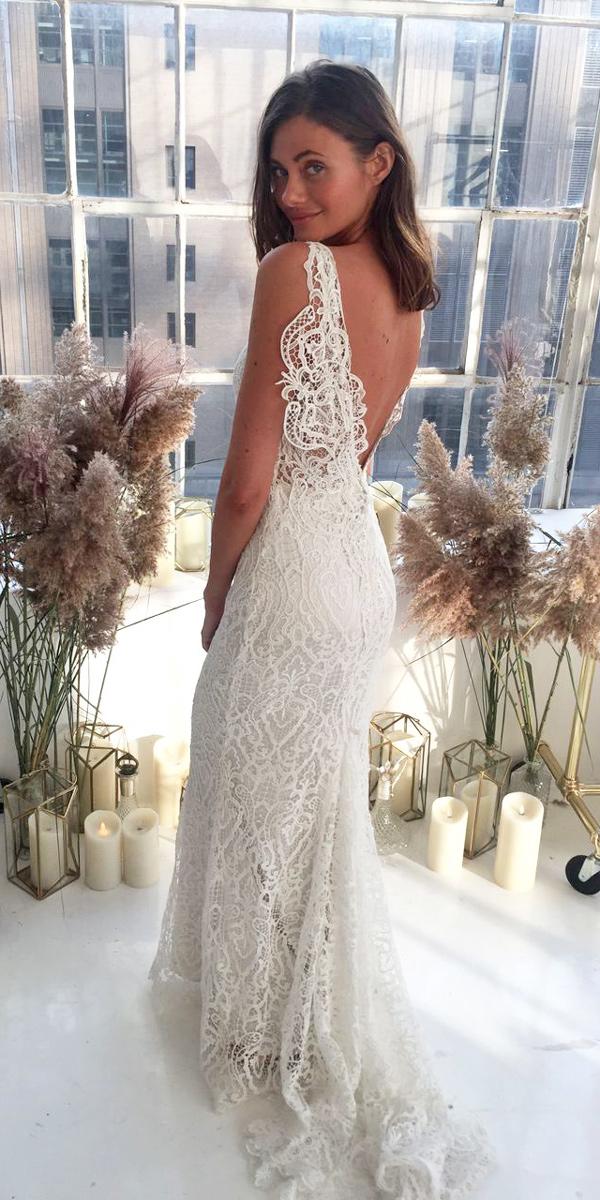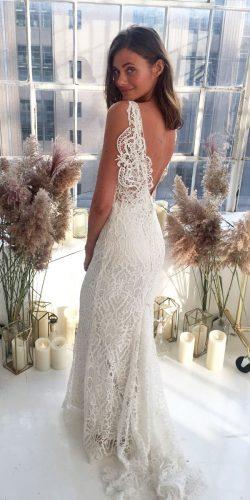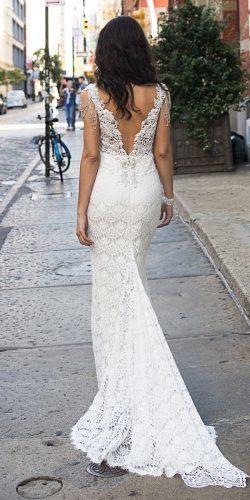 Florence Topper and Silk Chiffon Separate Skirt: beaded bodice and soft silk chiffon bring effortless elegance to your bridal look.
Kira: Modern, sheath, fitted silhouette, feminine lace, a hand-beaded back embellishment and shoulder straps make this bridal gown whimsical and glamorous!
Saasha (Embellished): Elegant sheath vintage-inspired dress with delicate lace and fantastic embellished low back. There is no more beautiful dress in the world.
Collection 2018 "Eternal Heart Collection"
Eternal Heart Collection is a celebration of everything we love about Anna Campbell's wedding dresses. So sparkly, sexy and romantic, these astonishing dresses will leave you breathless! Intricate, shimmering hand-beading, shoulder loops, guipure lace back details – this is the dress for a true Anna Campbell Bride! These hand-made silk dresses, made with love in Melbourne, Australia. Also the dresses can even be customized with additional hand-beaded embellishments for extra bridal sparkle! More over it is a perfect choice for the truly unique bride!
Popular Wedding Dresses by Anna Campbell 2018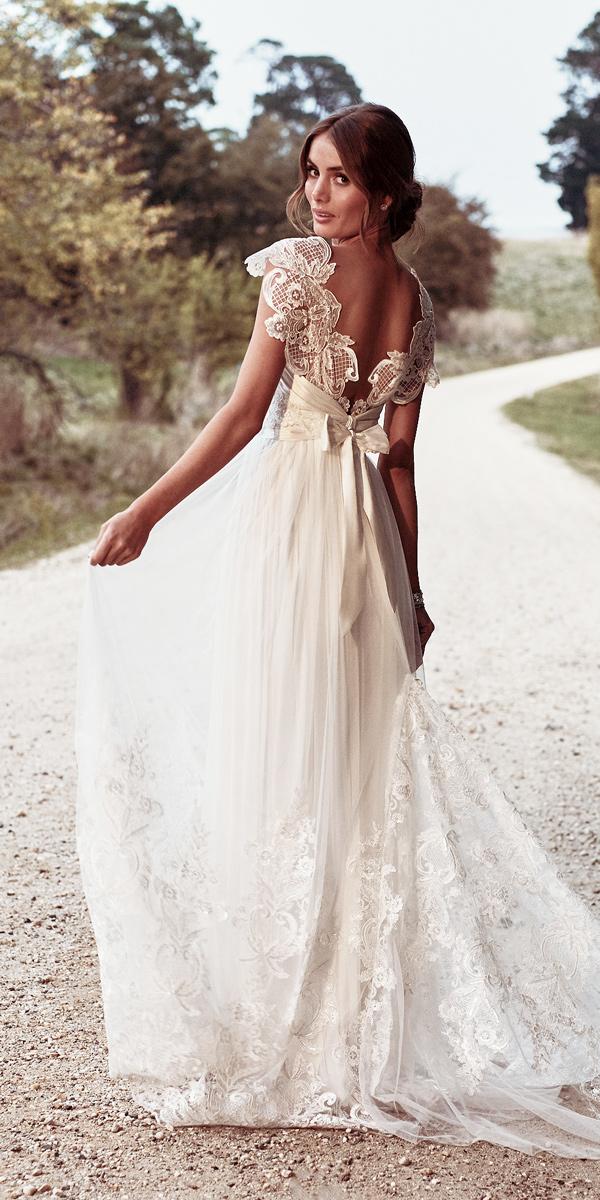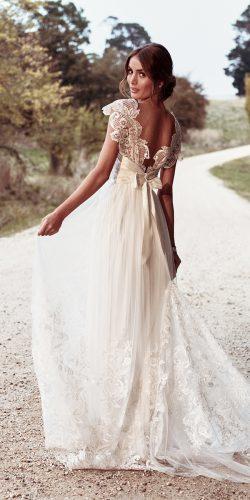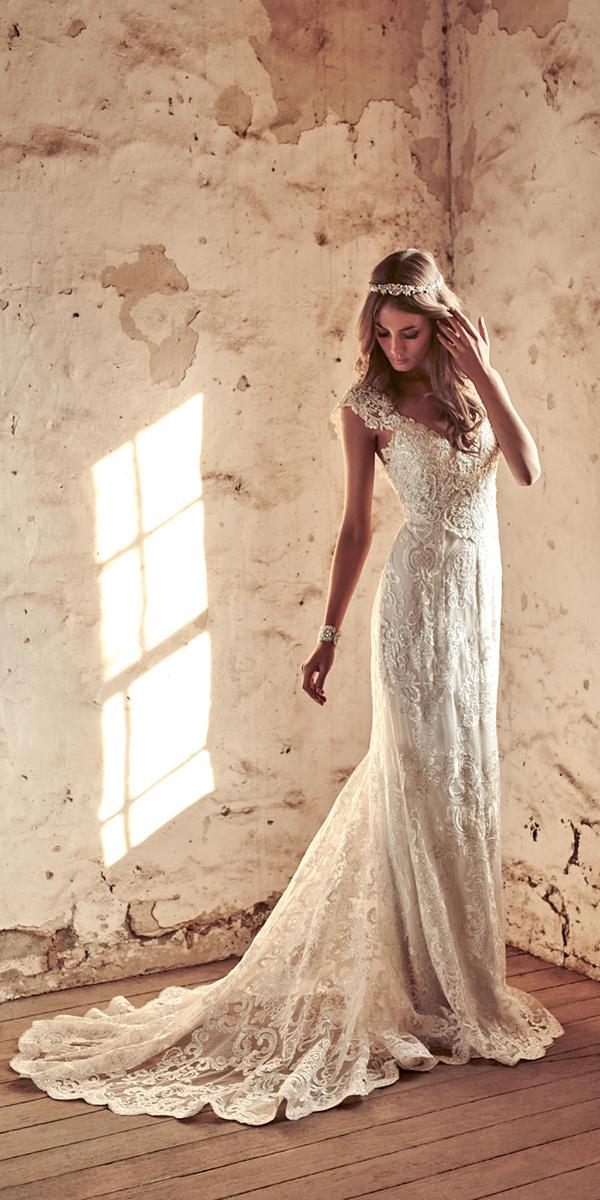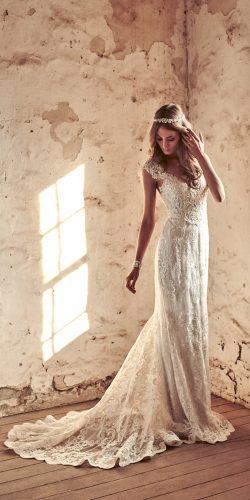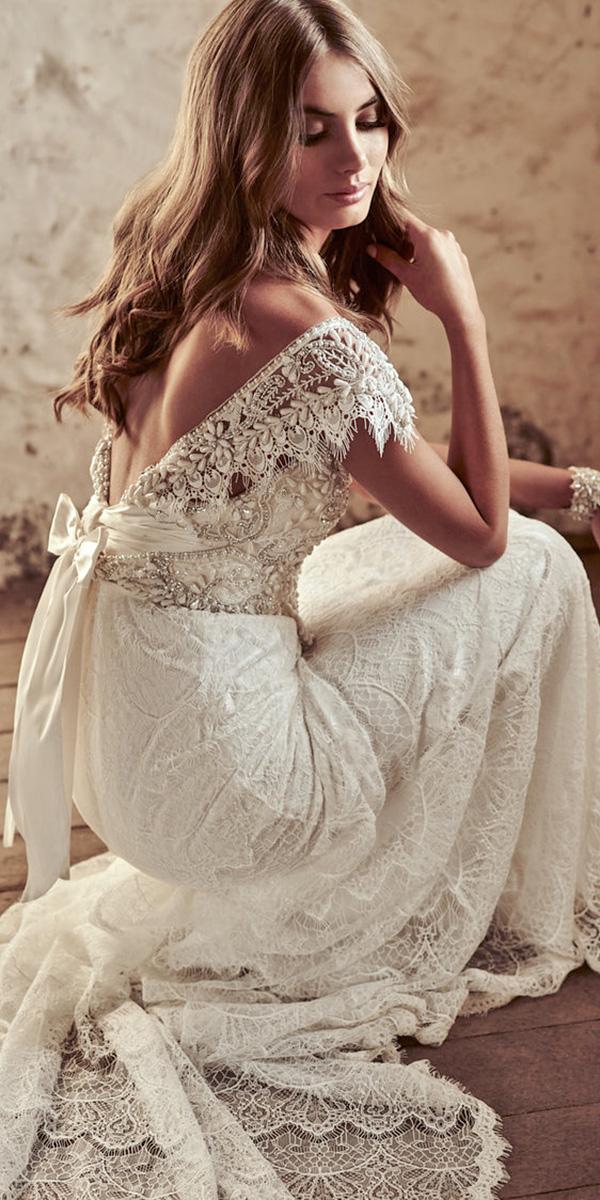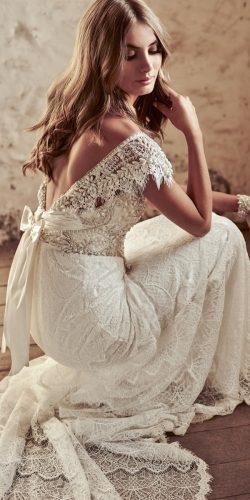 Savannah: Open low back draped with sequinned lace. Charming detailed lace belt. Furthermore you will never find such an ultra romantic bridal dress elsewhere!
Alyssa: Romantic and glamorous, embroidered lace and softly shimmering sequins – a timeless bridal look. Intricate lace shoulder detailing and open v-neckline – so sexy!
Ruby: Delicate fringed lace, ivory and pearl-toned hand-beading – dreamy bohemian with the classic AC low back and silk bow.
Charming Lace Wedding Dresses By Anna Campbell 2018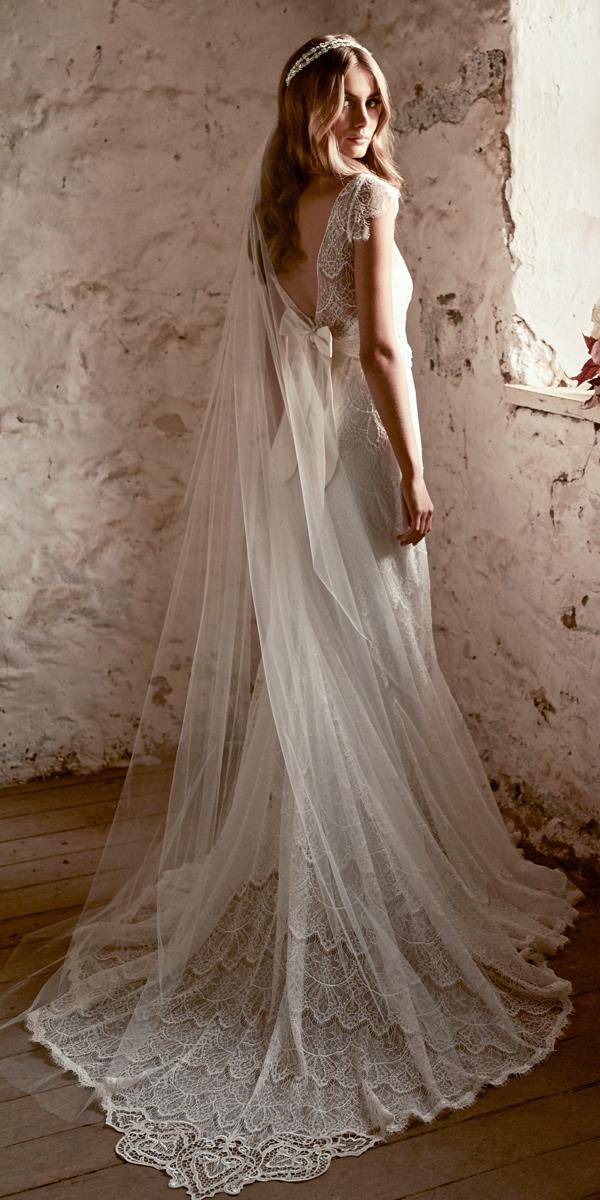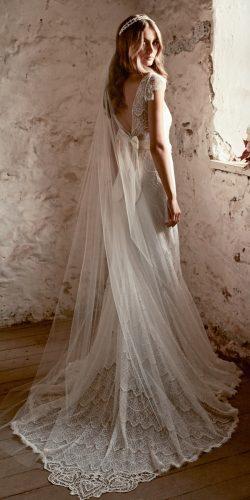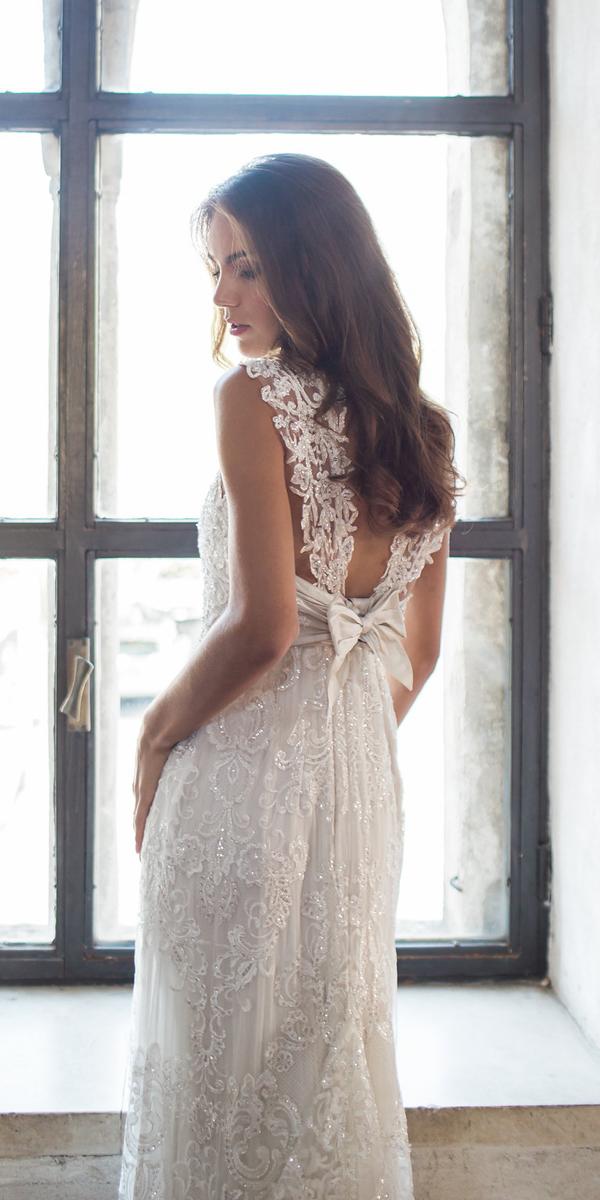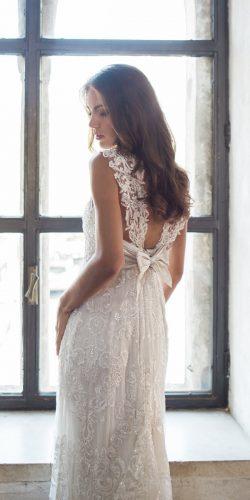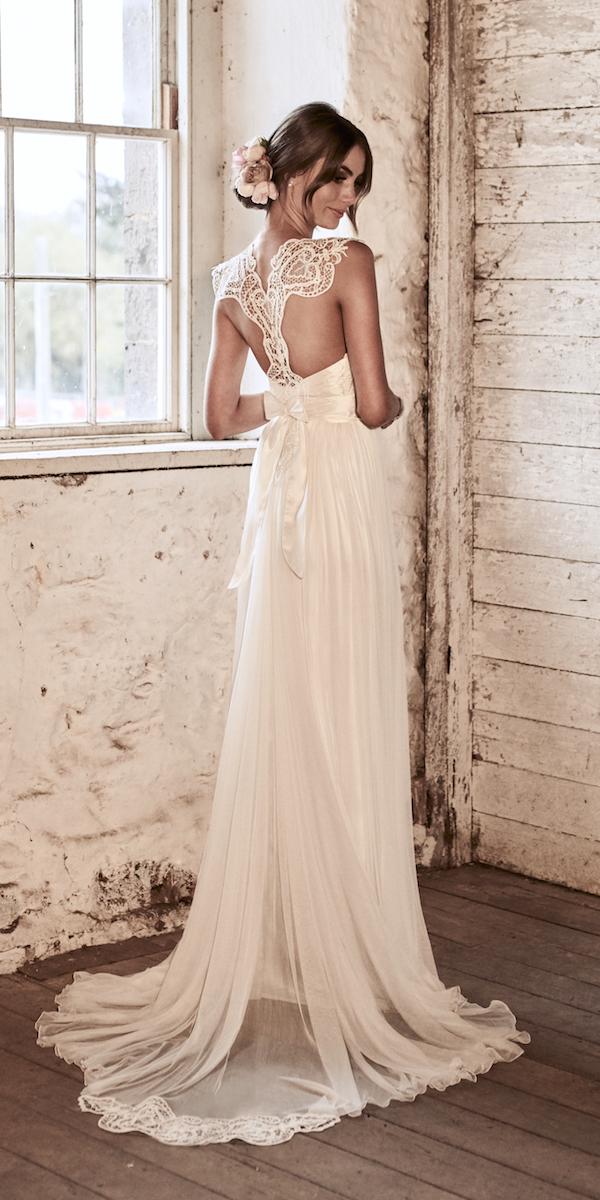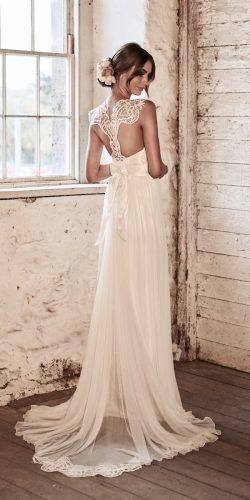 Bella: Topper of fine ivory lace with capped sleeves and Brooklyn sweetheart bodice dress. In addition you can remove the topper for a strapless reception gown!
Alyssa: Embroidered with intricate lace create a romantic look! Charming shoulders and bare back for girls who want to be a modest sexy bride.
Eleanor: Flattering T-bar vintage guipure lace back detail, classic AC silk bow and ivory guipure lace. This is consequently timeless and feminine style.
Vintage Anna Campbell 2018 Wedding Dresses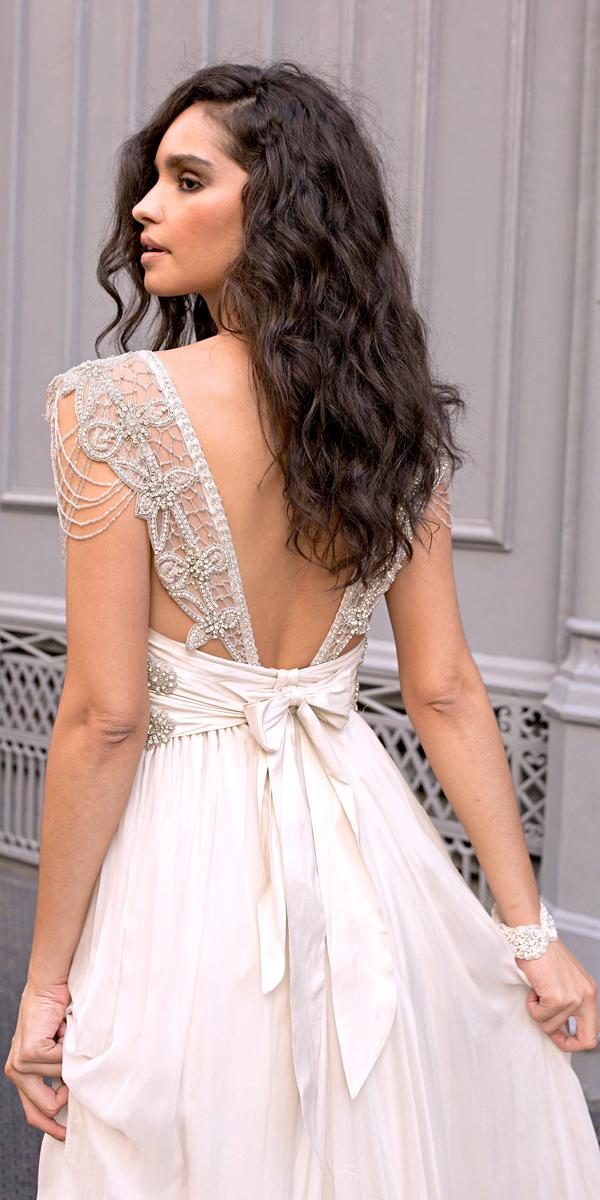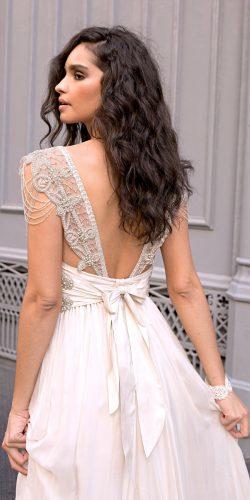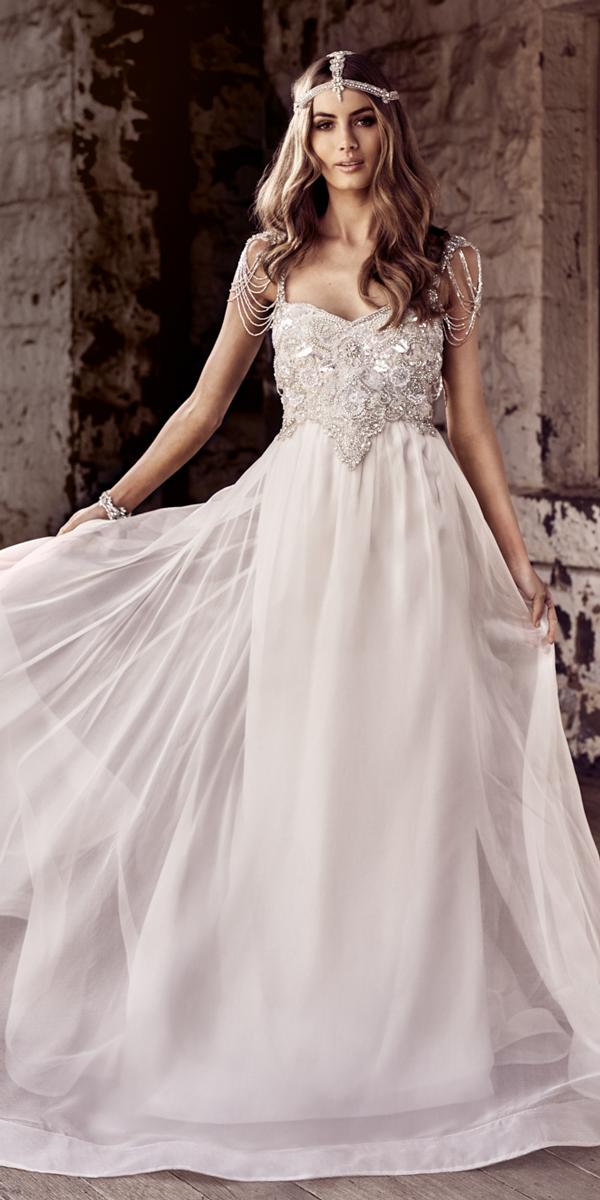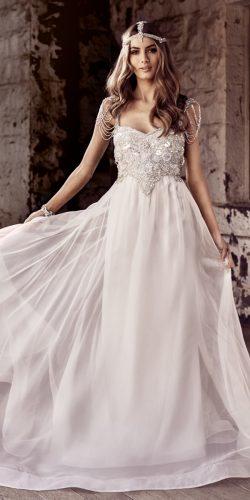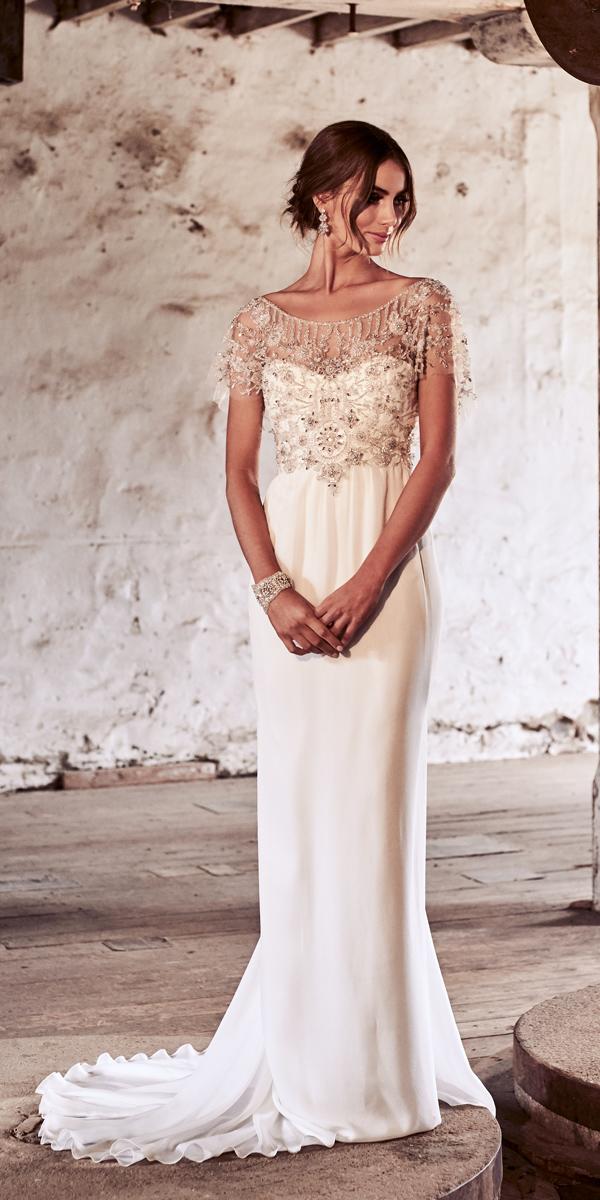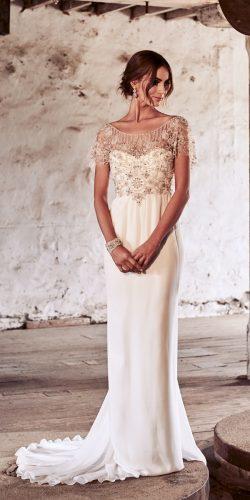 Grace: Silver and ivory-toned hand-beading create sparkling highlights, embellished shoulders show off an open back and lead to a classic AC silk bow.
Chloe: Vintage, Old Hollywood inspired by Anna Campbell. Delicate hand-beaded shoulder loops create a magic look.
Adele: Distinctive illusion neckline, softly draped sleeves, and open back- this dress is refined and effortlessly elegant.
Bohemian Bridal Dresses To Fall In Love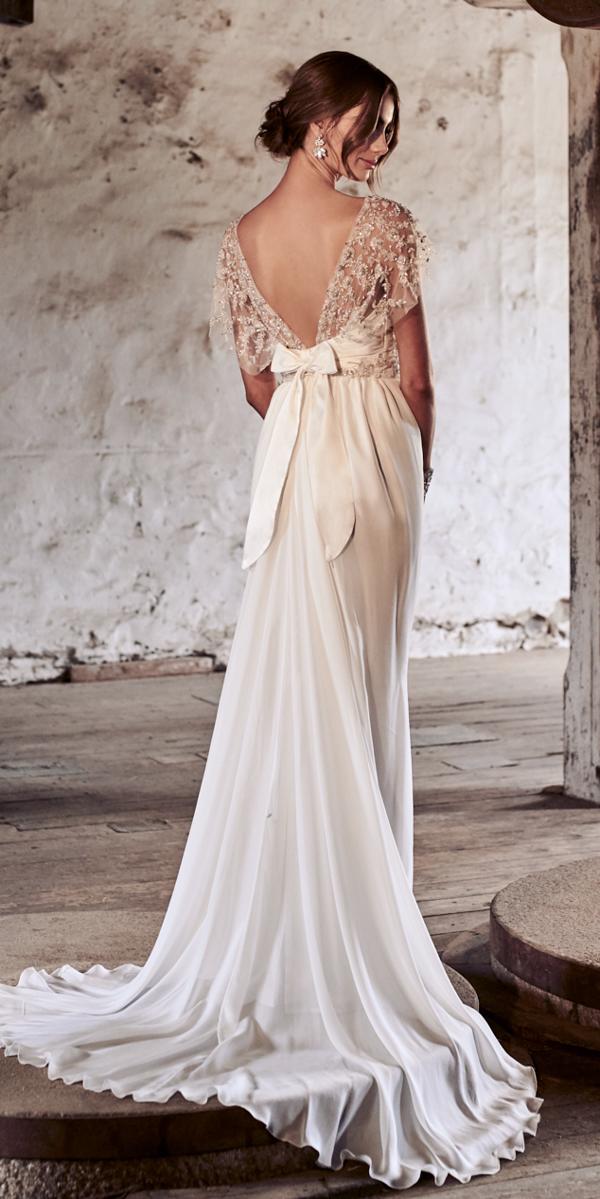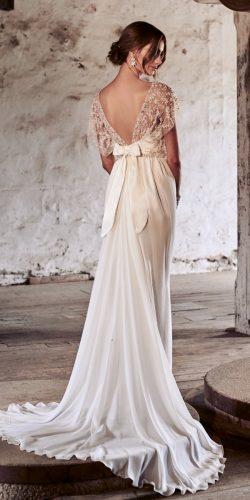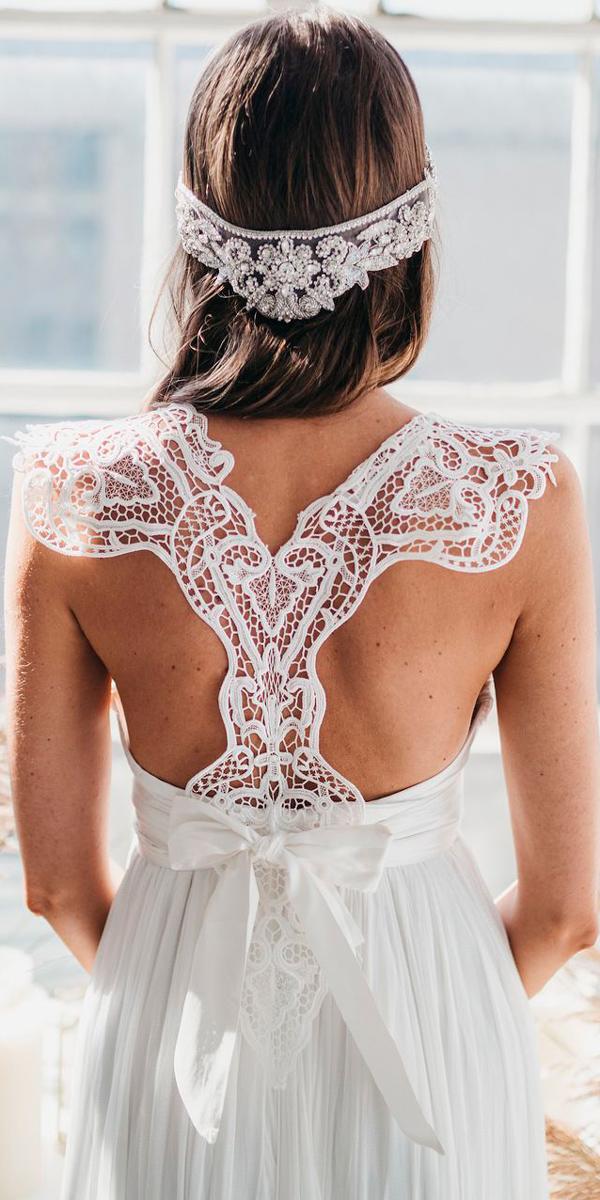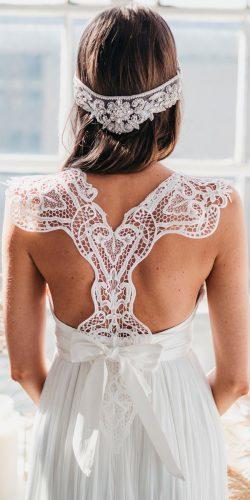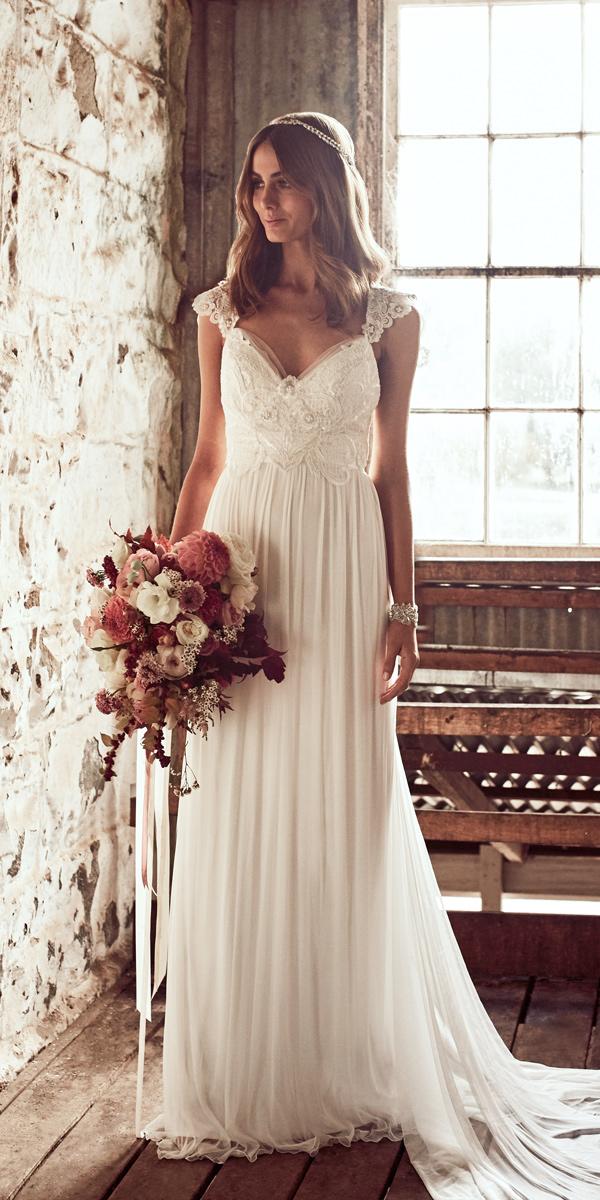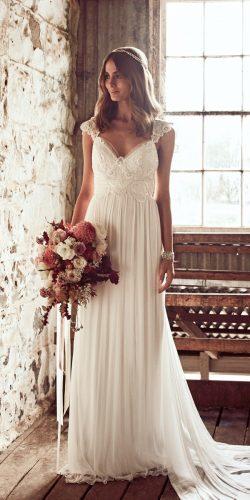 Adele: Open back, vintage with hand-beaded shoulders, a sexy, illusion shoulders with floral motif adorns the bodice.
Eleanor: Shoulders are made of feminine charm lace. Classic Anna Campbell bohemian dress with a silk bow complete the look.
Savannah: Amazing sequin-highlighted tulle, delicate v-shaped bust with padding, and oh so romantic, draped shoulder detail of sequinned lace will make you the most beautiful bride ever.
Amazing Anna Campbell Bridal Gowns For You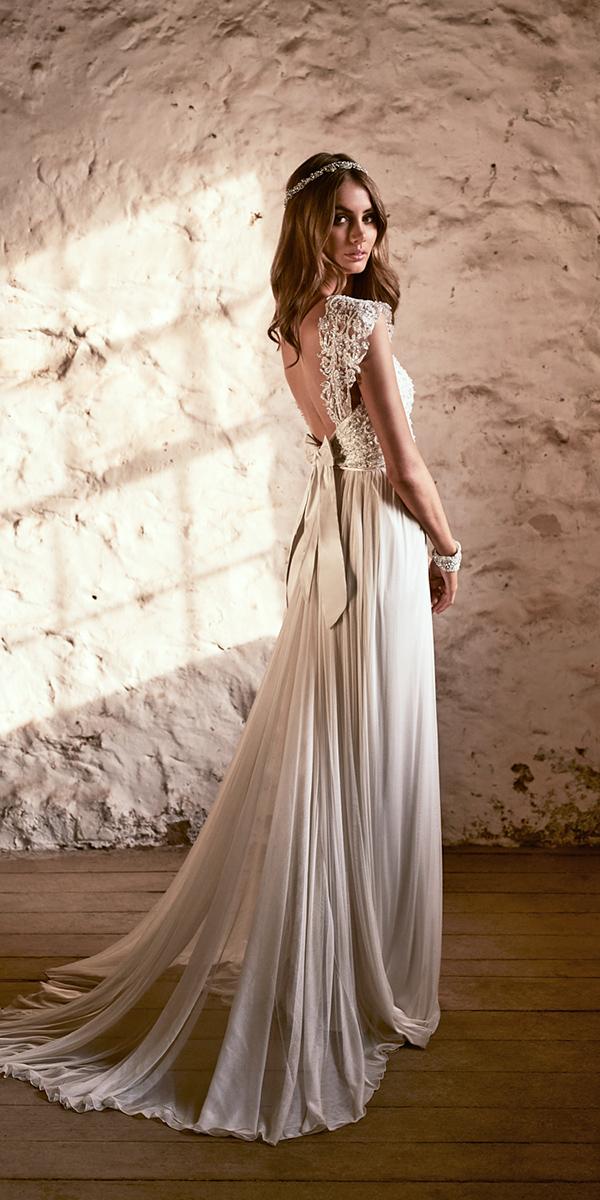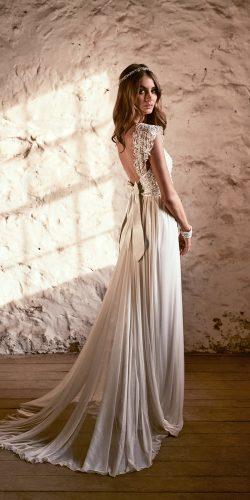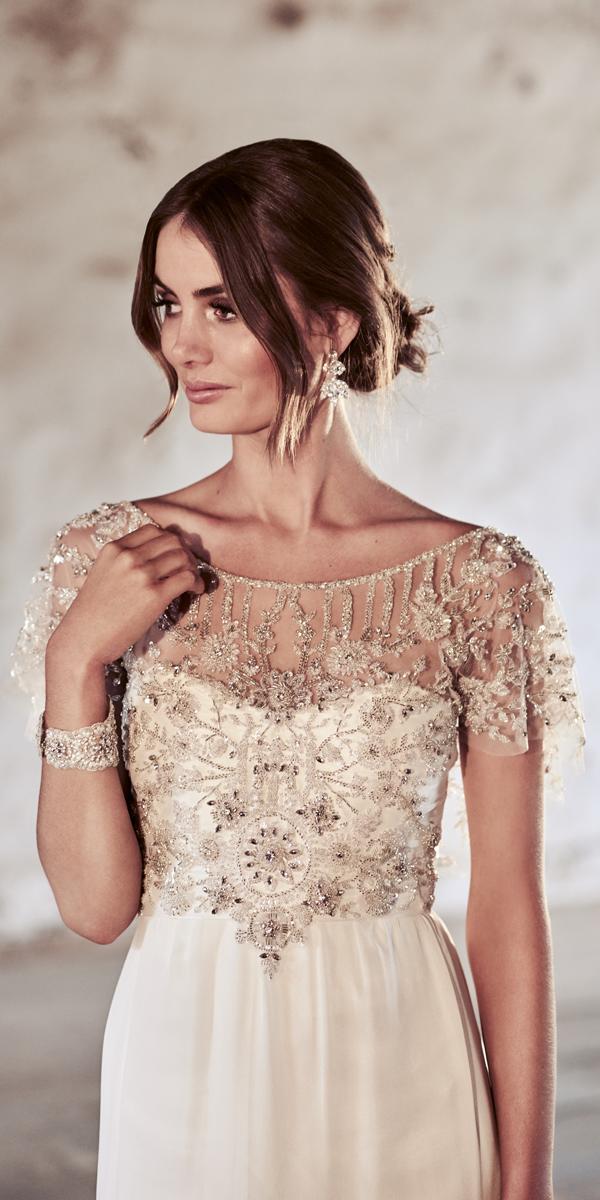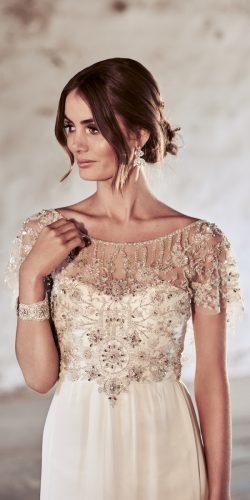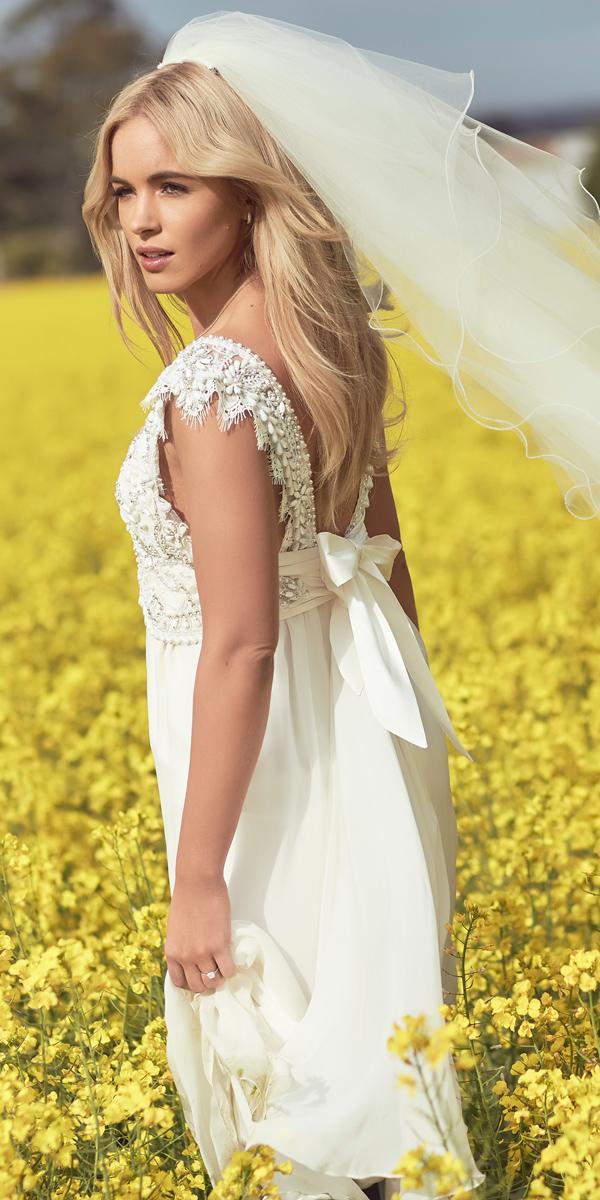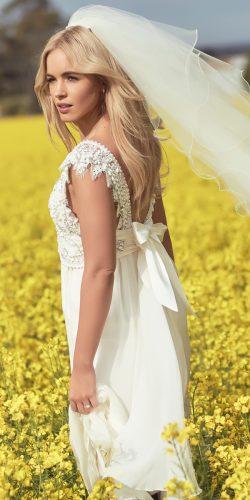 Alyssa: Glowing skin peeks through the sheer tulle backing of the intricate lace shoulder detailing: sexy but subtle femininity. Due to this you will be the most beautiful bride.
Adele: Vintage Old Hollywood: fine, hand-beaded shoulders, a sexy, illusion sweetheart neckline with silver floral motif adorns the bodice.
Ruby: Delicate fringed lace, ivory and pearl-toned hand-beading – dreamy bohemian style with amazing low back.

Real Brides In Wedding Dresses By Anna Campbell
Who is an Anna Campbell bride? She is surely romantic, glamorous, relaxed, bohemian and independent. She wants to be modern, yet classic. She chooses Anna Campbell wedding dresses to look and feel incredible in. Just take a look at these marvelous women in their stunning wedding gowns! They are the very image of elegance and chic!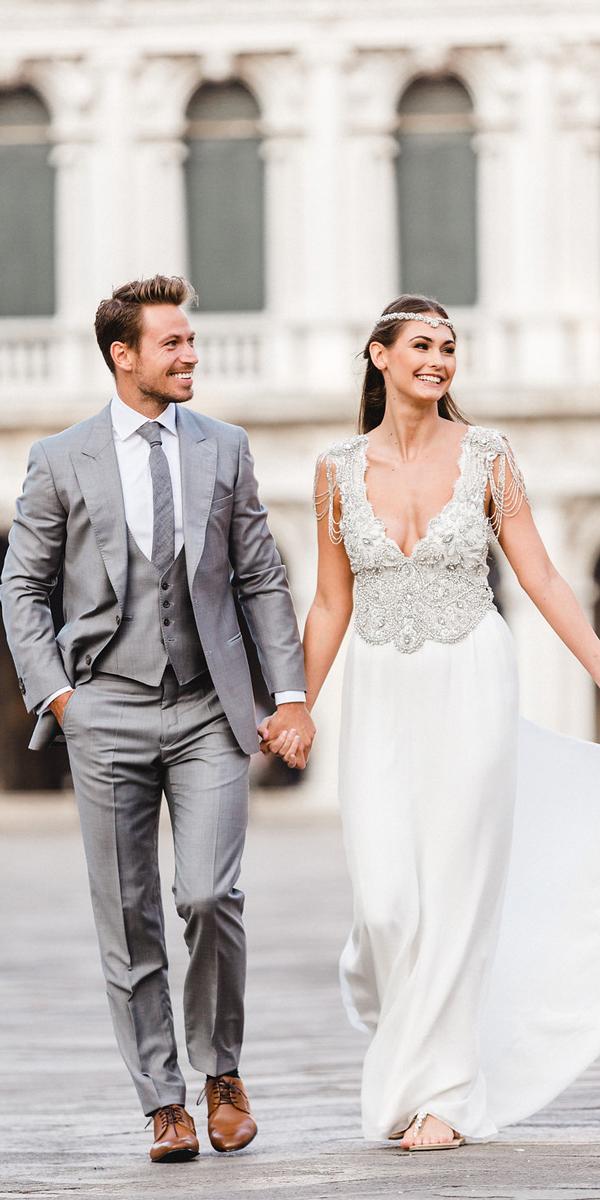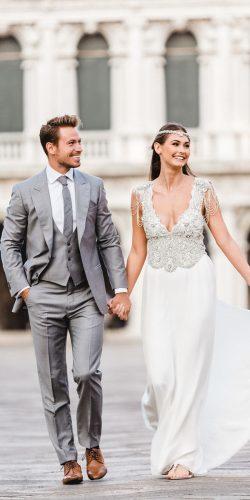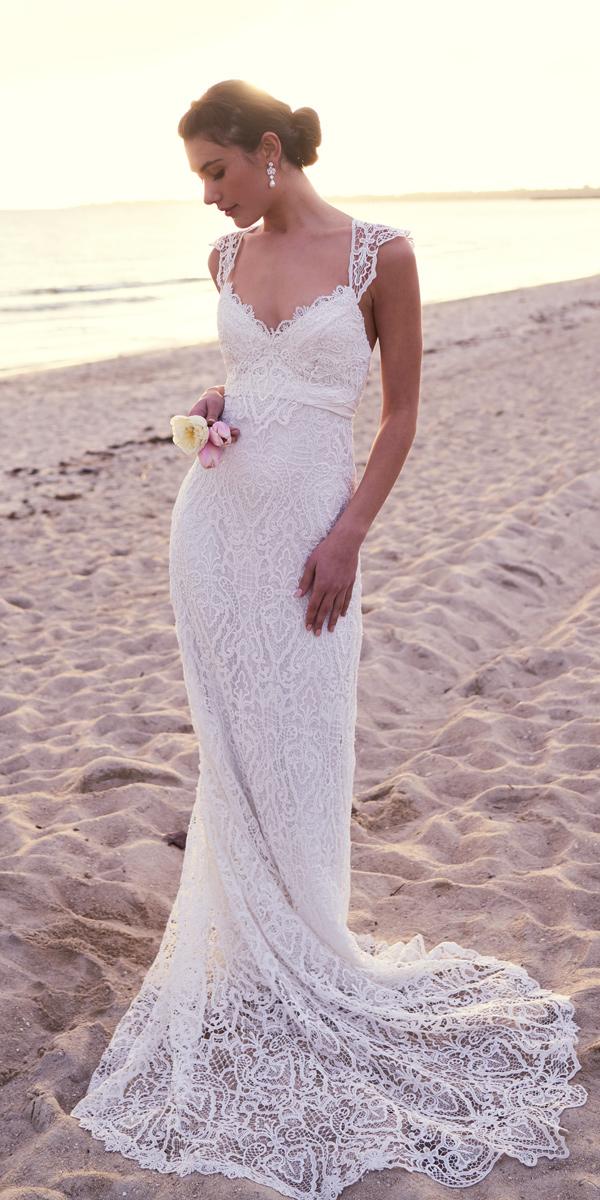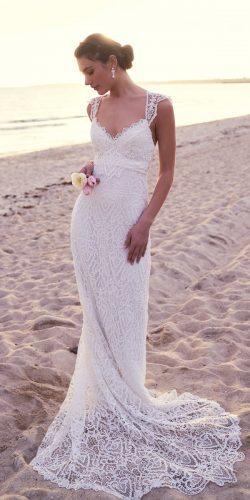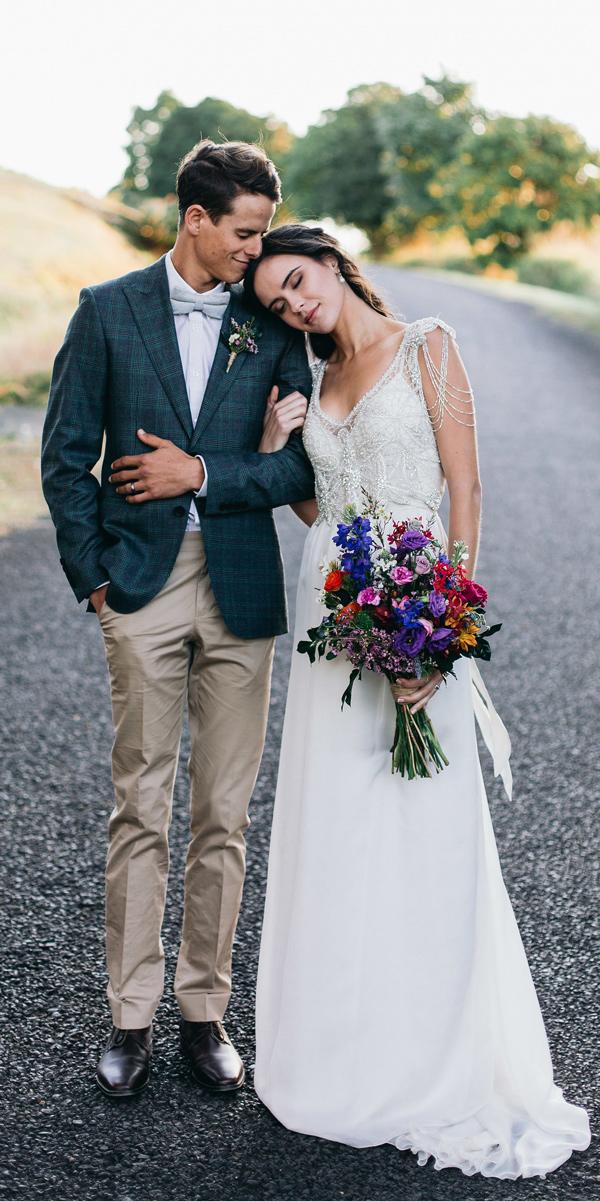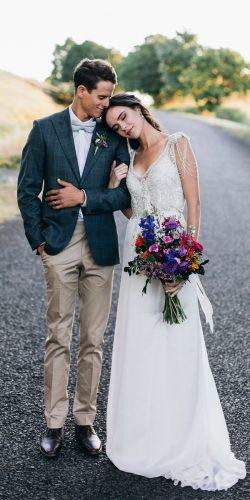 Accessories & Shoes To Make Your Look Amazing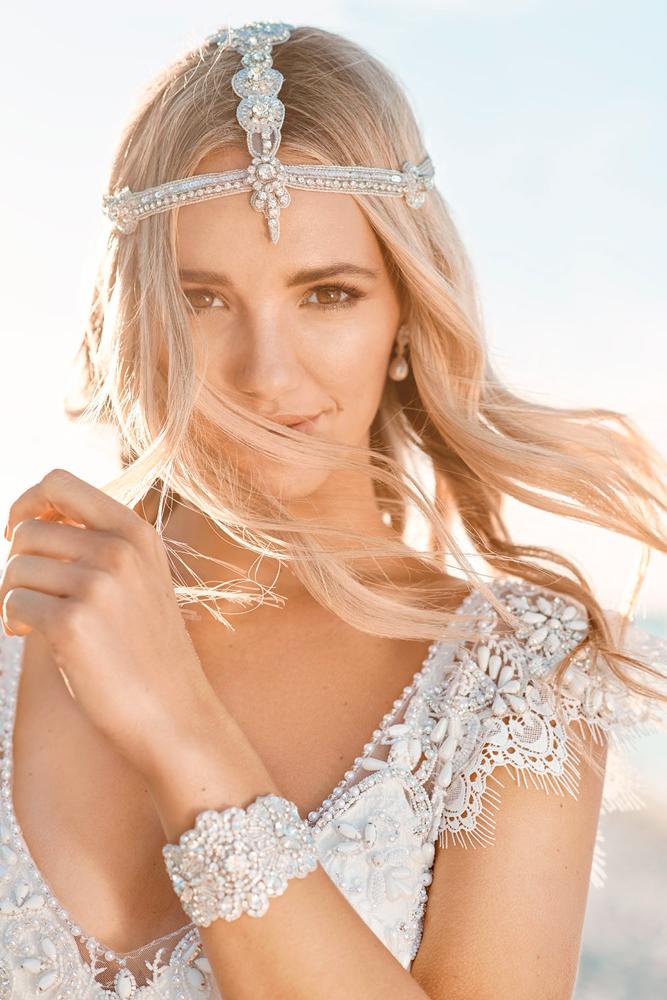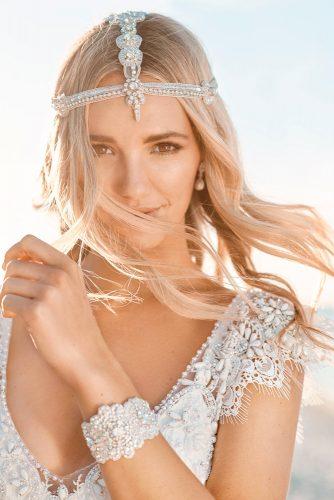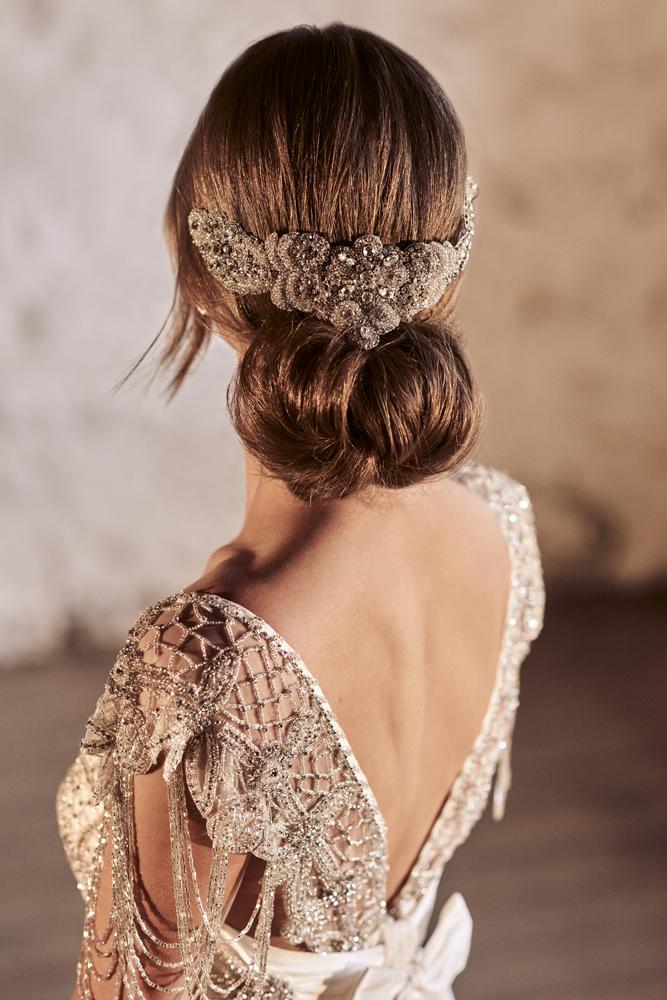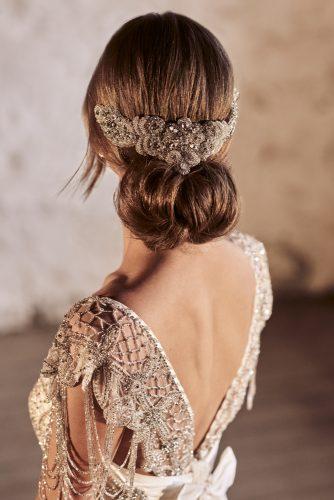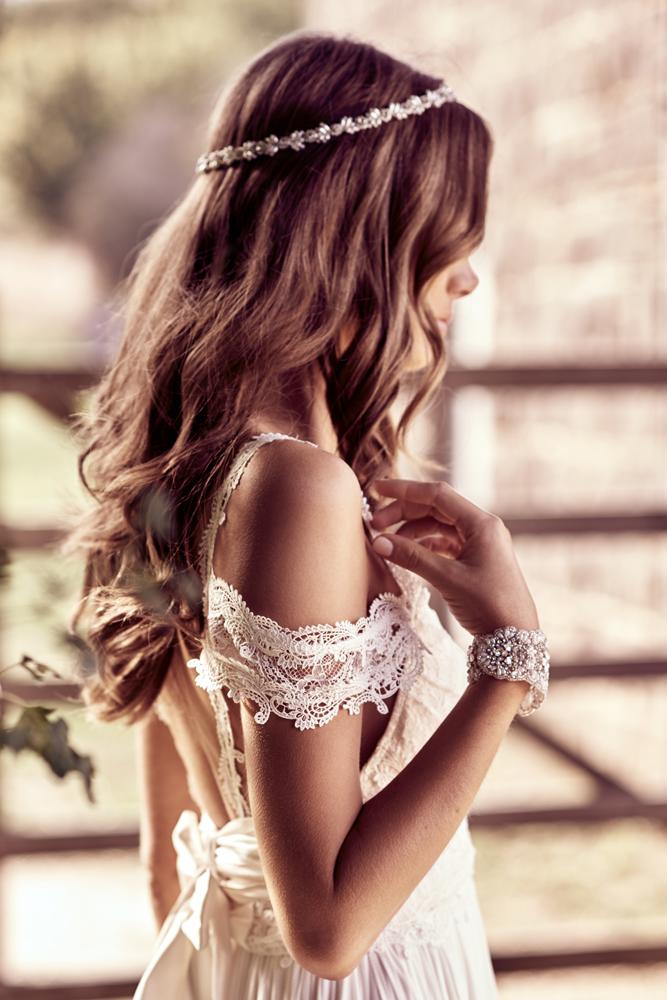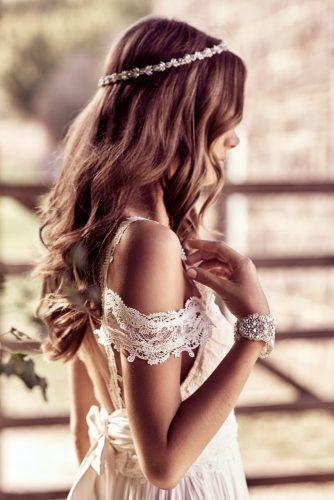 Anna Campbell wedding accessories and bridal jewelry are so perfect for adding just a touch of sparkle! Complete your bridal look with hand-beaded embellishment cuffs and foot cuffs, magnificent headpieces and combs. Anna Campbell is happy to offer a wide range of accessories to add some drama and a sense of occasion. Surely will look gorgeous in your wedding photos!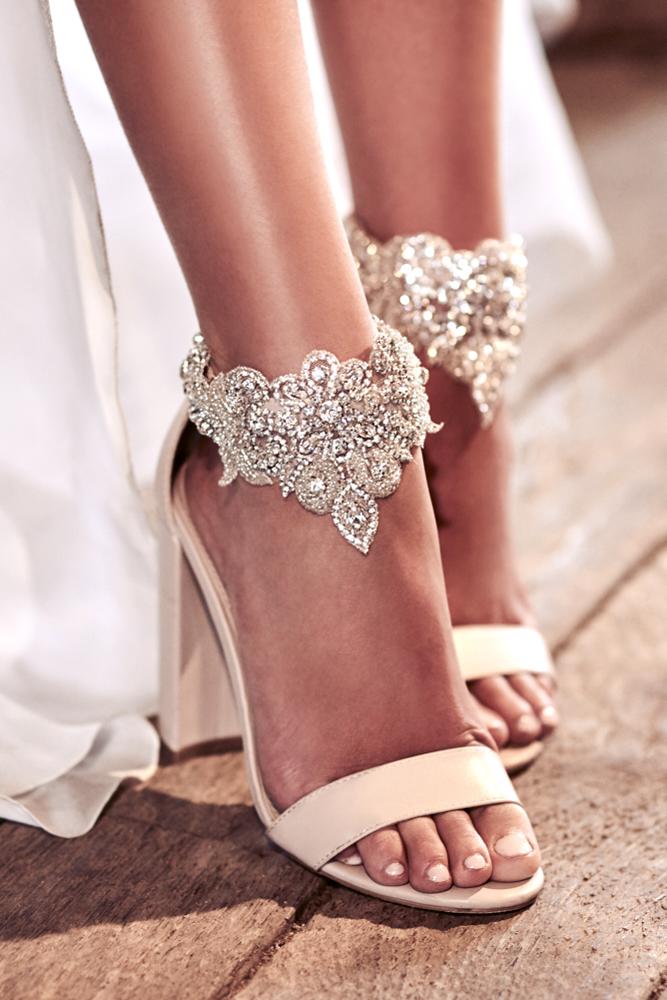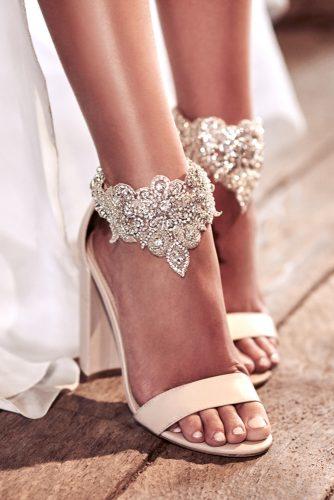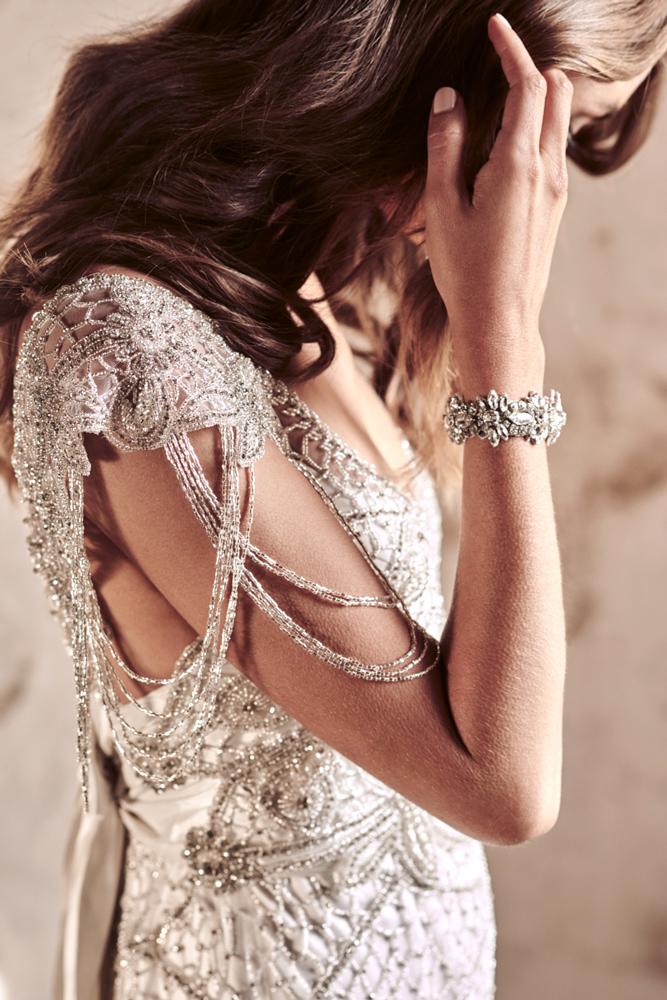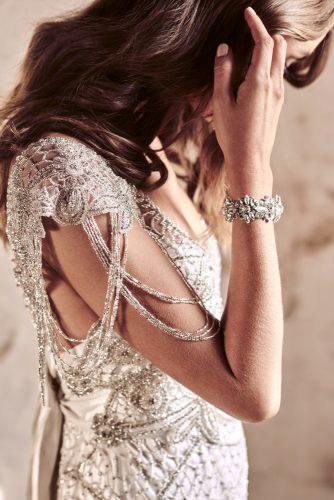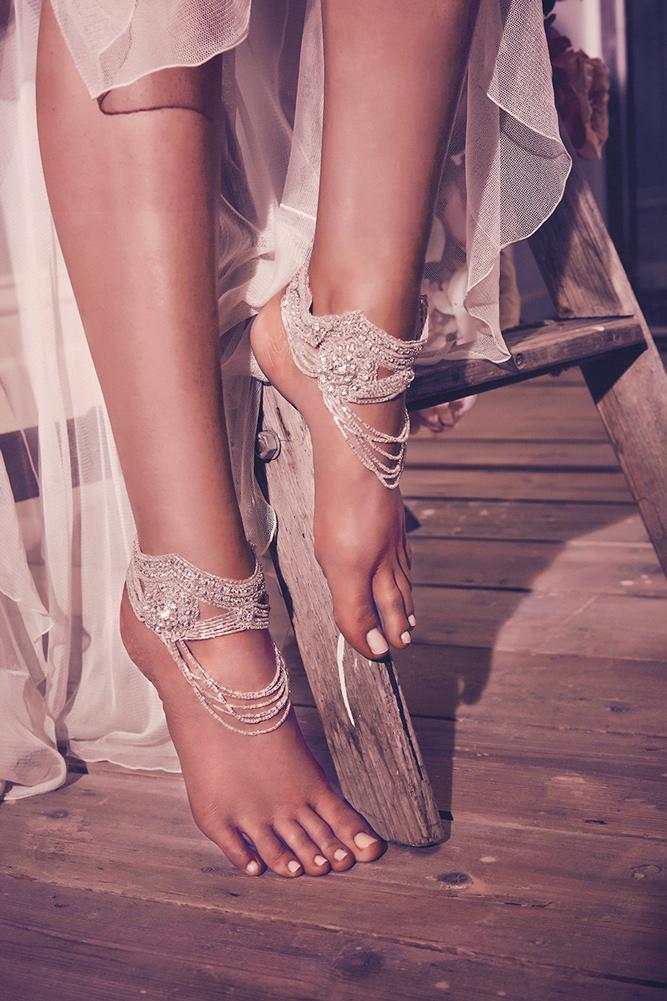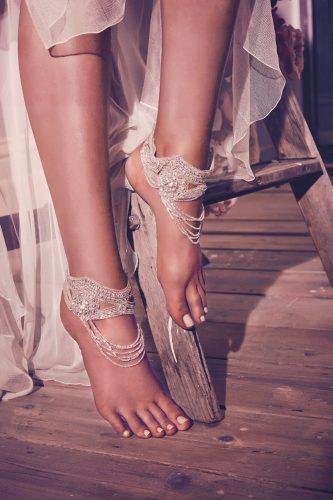 Anna Campbell dresses are available from an incredible network of retailers across the USA, Canada, Australia, Europe, the UK, Singapore and Brazil. Locations and contact details for our stockists are listed on the Anna Campbell website.
At any given time Anna Campbell Trunk Shows are touring the world! A trunk show means that for one special weekend all of their top styles are visiting one of Australian or international stockists. A special 10% off trunk show orders applies for that weekend only! Find trunk show dates and details here.
"This post was sponsored by Anna Campbell. Thanks for supporting our sponsors!"