Are you tired of searching hundreds of wedding dresses styles? We have prepared for you the most pinned wedding dresses of all times. In fact, Pinterest has millions of pins of different dresses. And we know that sometimes it is hard to find what are you looking for. The different silhouettes, styles, the arrangement of necklines and sleeves can be complicated to choose from.
ADVERTISEMENT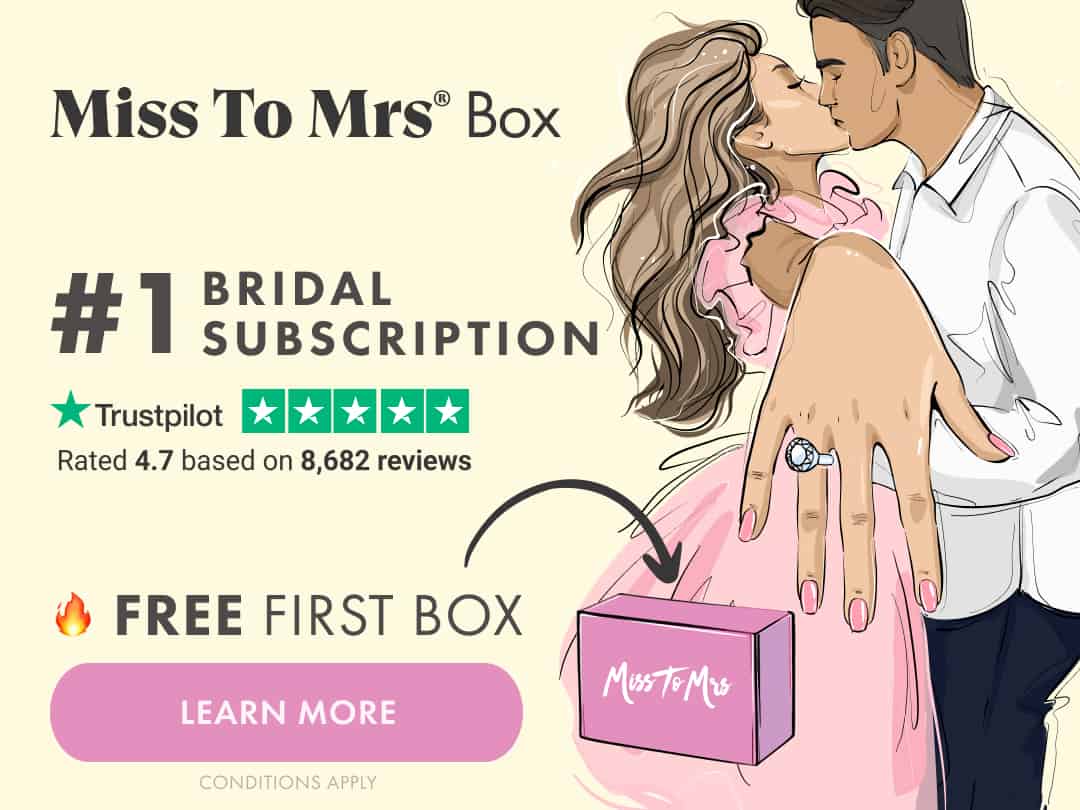 This can all certainly turn up overwhelming if you don't have the clear idea of what type of wedding gown you want to wear. Thus, we collected all the popular bridal gowns in this wedding post. We hope that this wedding guide will help you to choose the most beautiful gown.
Top Dresses
What is the most popular style of wedding dress?
What is the most popular wedding dress?
Princess Bridal Gowns For Celebration
#1
Princess bridal gowns are made for the brides, who prefer to have a classic white wedding. Do you imagine yourself in one of Disney wedding dress style old fashioned ball gowns? Well, a princess wedding dress is exactly what you need. Also, they are among hottest wedding dresses as princess gowns help any girl look royal. Your size and flaws are irrelevant when you are the biggest wedding dress you could dream of! This silhouette looks flattering on everyone!
Want to look completely royal? Take a look at wedding dresses with capes. You might think that it is too much, but this is your big day, and your time to shine. Don't be afraid to stand out! A cape would add a fairy-tale look to your bridal gown. Wedding capes are very popular among some of the top world wedding designers, so allow yourself a bit of drama. Beads and embellishments, lace and silk – you will look unforgettable. Also, wedding capes can add an extra layer for an autumn bride. Is your choice of the dress limited by church restrictions? A wedding cape can be your solution for a more modest church wedding look.
Charming Boho Bridal Gowns
#2
Bohemian style has been on top for more than one year, and it remains one of the hottest wedding dresses for a reason! There is hardly any other style that makes the bride look as fragile, romantic and elegant! A reincarnation of hippie idea of an eternal wanderer, bohemian style is barely defined. If you ask us what features are clearly a part of the style. Anyway, Bohemian dresses are very different and most pinned wedding dresses. Still, they all have that organic feel about them, that makes them very attractive for an outdoor wedding.
Imagine yourself in a forest or a barn. A bohemian wedding dress makes its owner look like a fairy-tale forest princess. It doesn't matter which dress you choose: be it a feather wedding dress, or something vintage – the important part is closeness to nature. These dresses are perfect for a woodland, or a countryside celebration. Typical features include beads and lace, flowing or wispy fabrics, and floral motifs. You should look effortlessly elegant and sweet. Flower crowns and hair wines are a great way to complete that simple, yet stunning look! You could also use real flowers in your hair to highlight your proximity to nature. Outdoor boho brides who expect a lot of sunshine on their wedding day might consider some kind of sheer overlay.
Summer Wedding Dresses You Must See
#3
Think something hot? Nothing can be hotter than a beach wedding, except, maybe, a summertime bride herself! Summer brides, pay attention to these destination beach wedding dresses! How can you tell if it is the perfect dress for the summer hear? Flowing fabrics, light textures, smoothness of silk and a bit of skin to show off. Here are some of the hottest wedding dresses for a summer wedding. These sexy wedding dresses have see-through details, intricate patterns, and most amazing silhouettes! They come in various shapes and length, but there is something these top bridal designer dresses have in common. They are extremely light, almost ethereal.
Be it a beach wedding, or a romantic elopement to a faraway tropical island – you will look gorgeous! Stay cool and stylish in the summer heat with one of these stunning beach wedding gowns! Also, when choosing a summer wedding gown, pay attention to color schemes. Ivory, dainty peach and other natural tones would look most amazing with blue sky and green background! Also, don't be afraid to flash a bit of skin! Open shoulders, low-cut back, deep plunging neckline, leg slits – the weather allows you to choose the most feminine styles. Don't be afraid to use this chance!
Delicate Lace Bridal Dresses
#4
Recently floral wedding dresses, with lace and floral appliques, are gaining more and more popularity. It doesn't matter, what season you are getting married. Winter, fall, summer or spring – floral appliques look amazing all year round. Also, they come in all shades of milky white, champagne and ivory! Colored flower patterns remain among wedding trends, and there is a reason! This combination of gentle coloring and intricate patterns looks most stunning!
Lace has always been among top materials for a wedding gown, but modern technology made it more popular than ever! Time to be creative! You can keep your floral pattern moderate and elegant, almost non-existent, with a bit of shimmer. A hot bride can go full Lady Gaga style, with voluminous 3D flower embellishments and glam-studded floral patterns. Tender or bold, lace and floral dresses will always remain one of the top choices for a wedding gown. Floral patterns come in intricate embroideries, or as a part of delicate lace design, or as stunning 3D elements. Why such popularity? Probably because flowers with their fragile beauty are the very image of a bride on her wedding day!
Most Pinned Wedding Dresses With Sleeves
#5
Spring and autumn brides would love ultra-modern gowns with long sleeves. Long sleeves remain one of the hottest trends and remain among some of the most popular wedding dresses. First of all, these bridal gowns have a classy look. It is no surprise that you could see this most pinned wedding dresses trend is appreciated by a lot of star brides. Examples include the British royal family and lots of Hollywood stars.
Long sleeves complete your look, and you can be absolutely sure that your fashion wedding dress shows your unique style. The latest trends among sleeves? we love wedding dresses illusion lace sleeves. The only detail that can compare in awesomeness is puff sleeves. They look good on any type of dress and all wedding dress necklines. Ball gowns or mini dresses, posh or minimalistic ones – long sleeves look good no matter what! Long-sleeved dresses look very feminine and modest. Think Kate Middleton and Meghan Markle for elegance and tradition. Want something more avant-garde and modern? Check out how Kim Kardashian and Ciara rocked the look!
Simple Most Pinned Wedding Dresses
#6
If you think that a wedding gown can't be 'simple', let us prove you wrong! Long gone the times, when it was considered as another word for 'boring'. These days 'simple' is trendy, and simple beautiful wedding dresses are among hottest wedding gowns . They are a perfect choice for a modern bride, who wants her dress to combine simplicity and elegance. The minimalistic lines won hearts of millions of brides around the world. They might have fewer embellishments, and their plain surface cannot boast flashy glitter of rhinestones. Still, they are definitely chic and sophisticated.
If you want something simple, but original, think wedding dresses pants. This trend is becoming more popular each year, especially in a big city. Also, don't be afraid to experiment with length. Mini wedding dresses look quite charming, especially if you can boast a fragile complexion! You don't need to put on multiple layers of lace, silk, and tulle to look fabulous! Also, simple wedding dresses come in all silhouettes imaginable. Everything from a column dress to a ball gown. The key feature is clean lines, structured fabrics, and elegance.