Are you tired of searching hundreds of wedding dresses styles? We have prepared for you the most pinned wedding dresses of all times. In fact, Pinterest has millions of pins of different dresses. And we know that sometimes it is hard to find what are you looking for. The different silhouettes, styles, the arrangement of necklines and sleeves can be complicated to choose from. This can all certainly turn up overwhelming if you don't have the clear idea of what type of wedding gown you want to wear. Thus, we collected all the popular bridal gowns in this wedding post. We hope that this wedding guide will help you to choose the most beautiful gown.
Photo 1-3: Top Bridal Gowns For Celebration
Source: Nora Naviano Sposa, Galia Lahav, Lihi Hod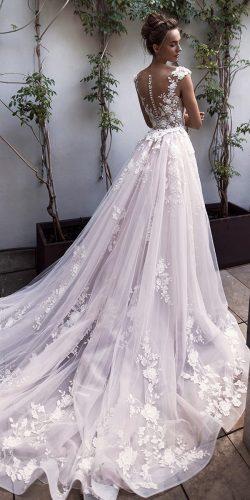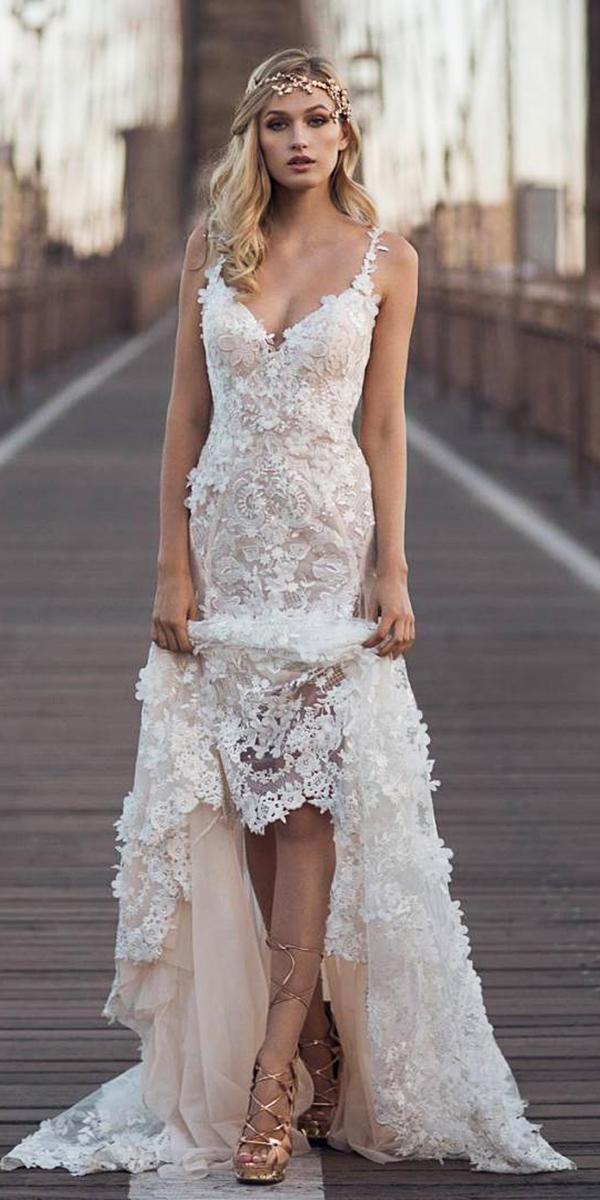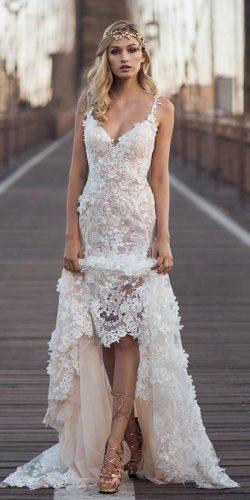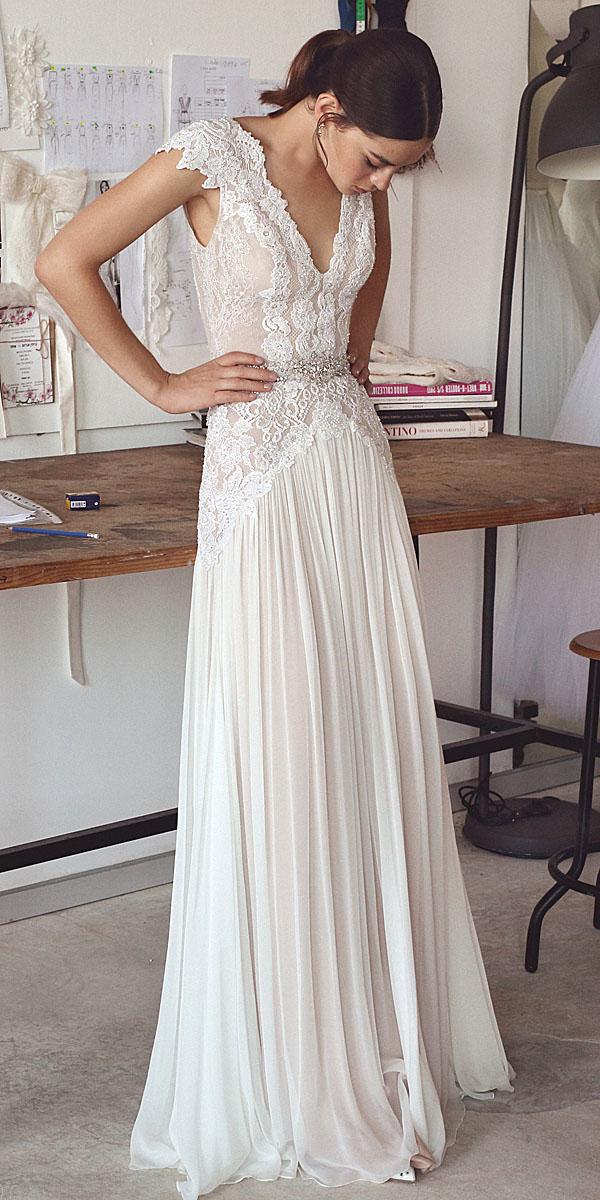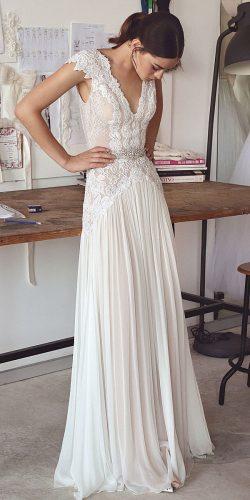 If you have a Sandglass body type, congratulations! You are very lucky one as this type matches well with all dress styles. "Fit-and-Flare" are those words you should get stick to. You have the curves, now you need to show them off! And beach wedding dresses will help you do that, as well as wedding dresses of A-line, Greece, Straight, Mermaid styles.
Photo 4-6: Charming Boho Bridal Gowns
Source: Limor Rosen,Grace Loves Lace, Rue de Seine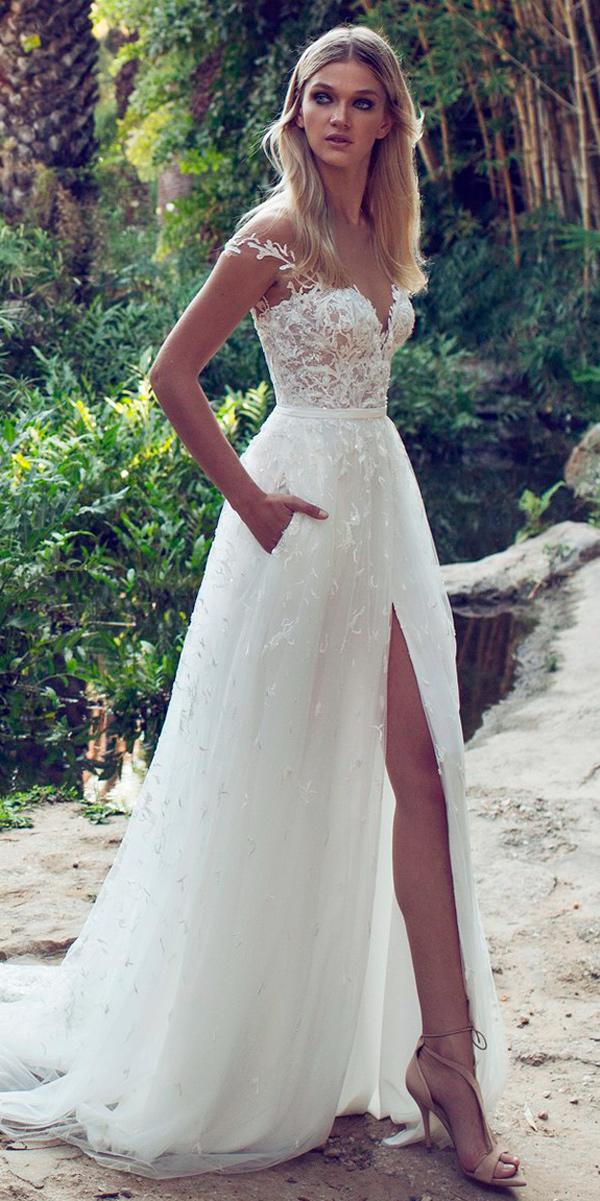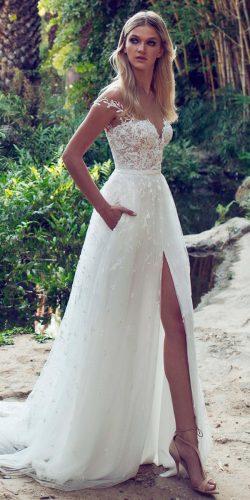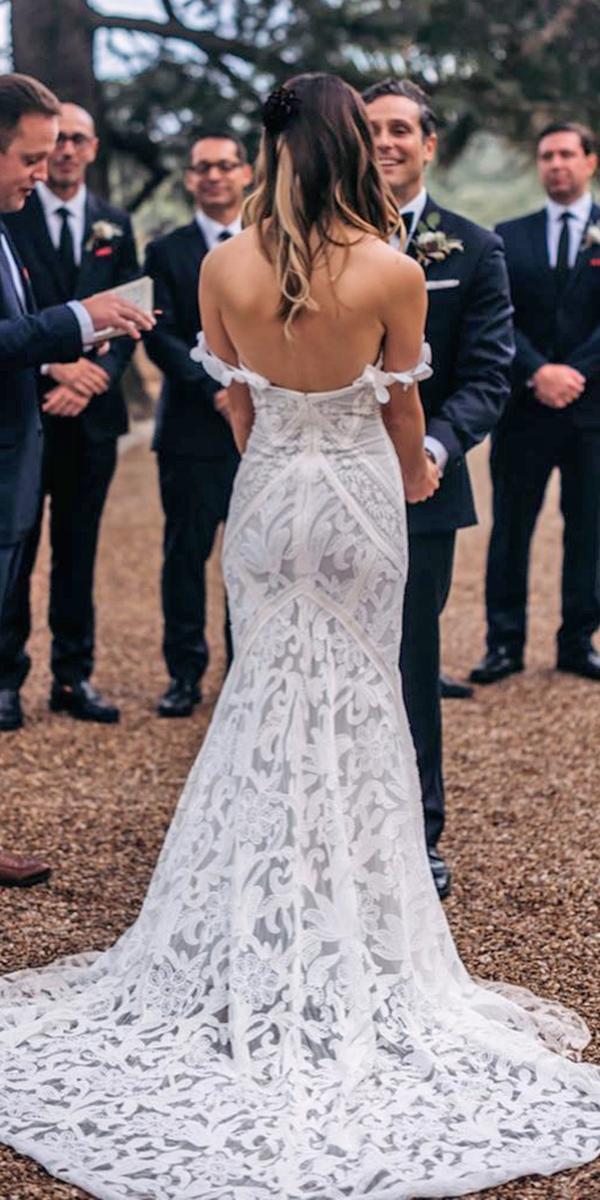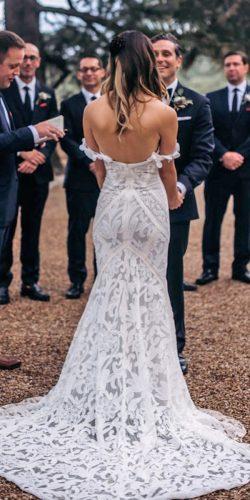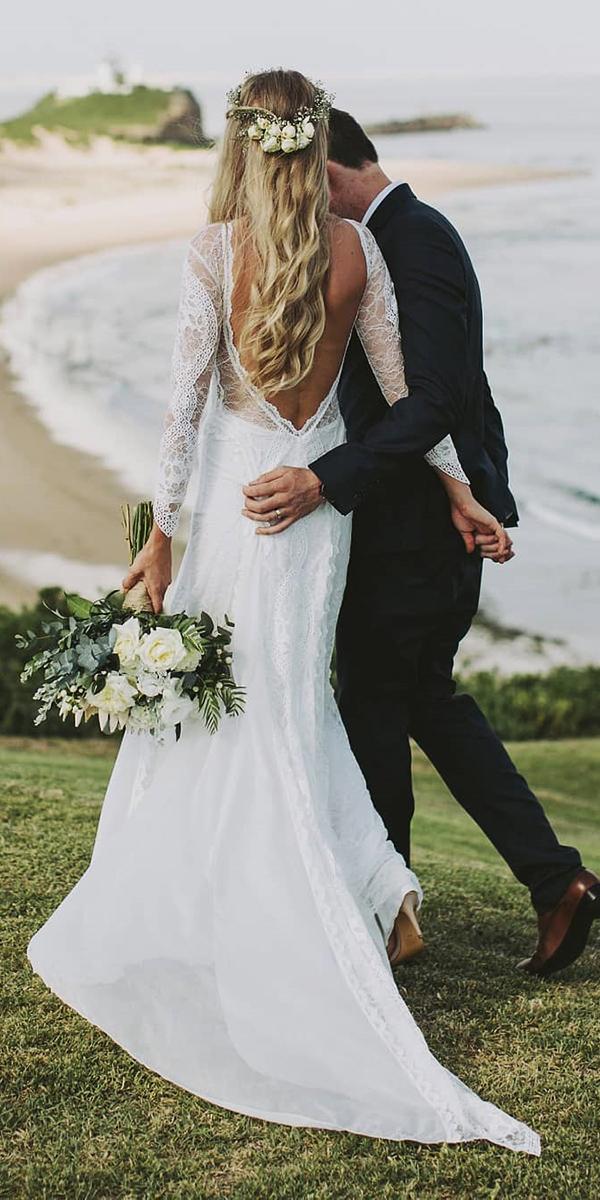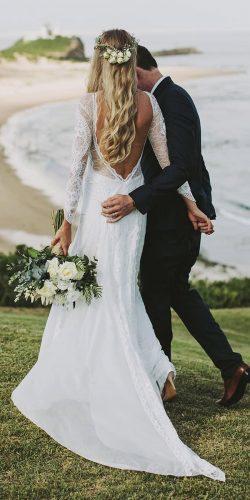 As a rule, girls with Apple body shape have a beautiful chest, which is perfectly accentuated by an open-topped dress or a figure decollete in the style of a boho. It is desirable that the dress has to be with straps, either thin or straight with a swap under a neck. Straps visually lessen little widish shoulders, but a cut from a shape of a "heart" makes a more accurate line of bosom.
Photo 7-9: Beautiful Wedding Dresses You Must See
Source: Sarah Seven, Pollardi, Ester Haute Couture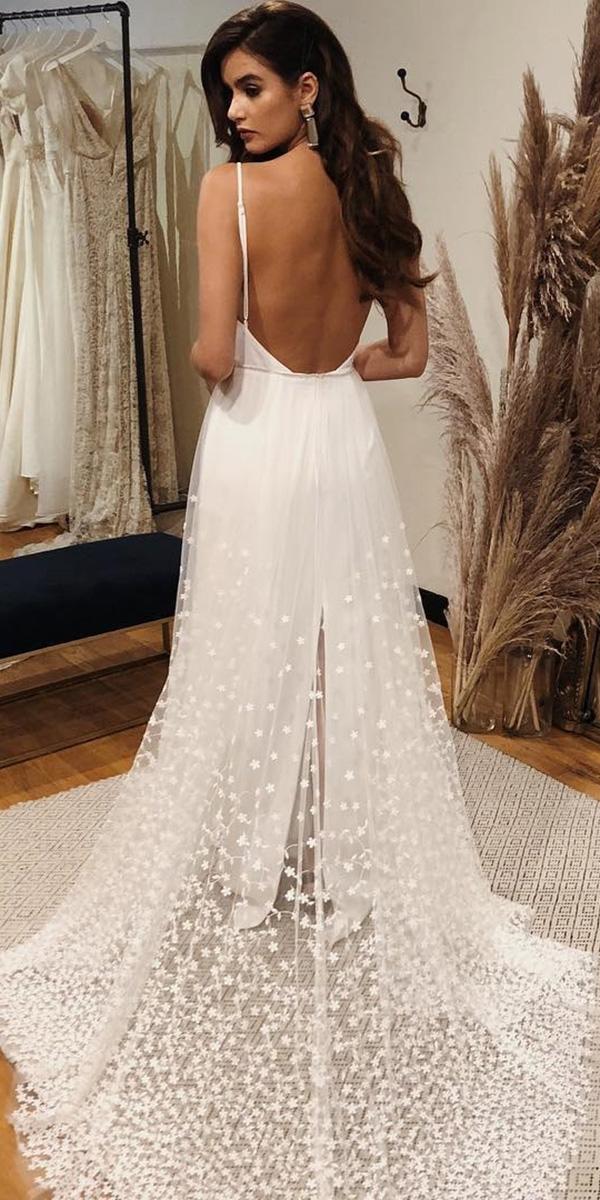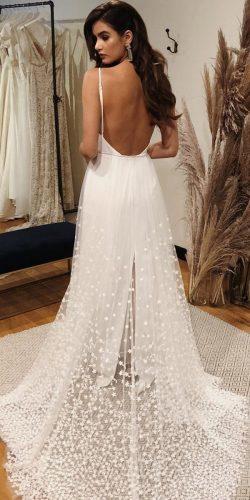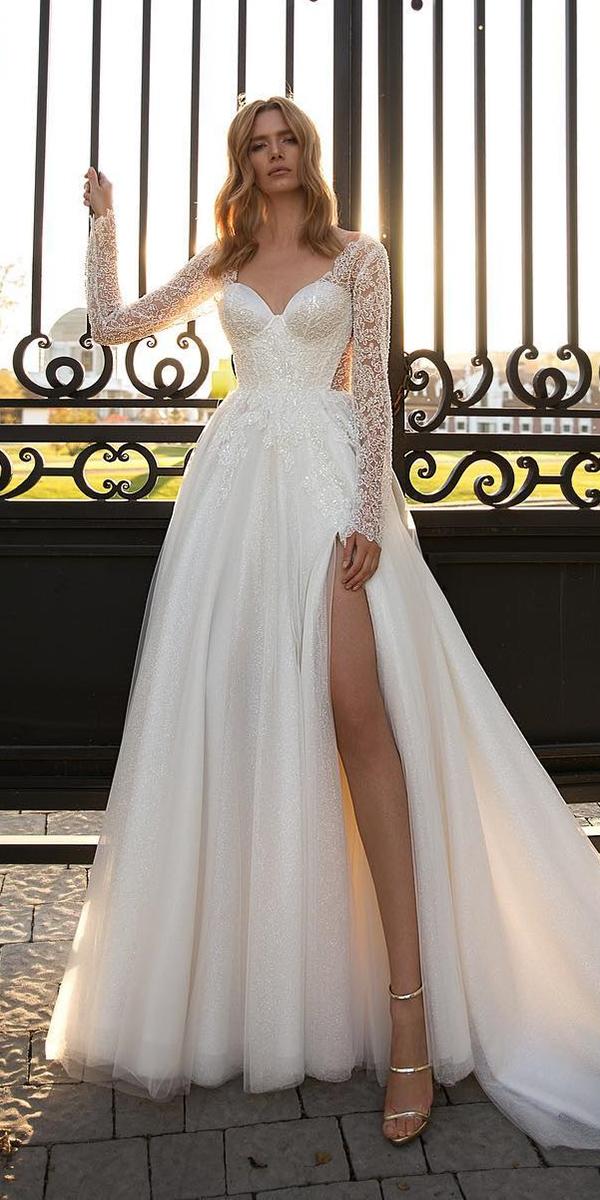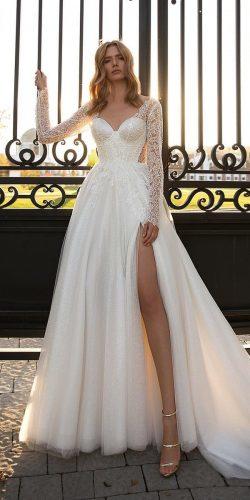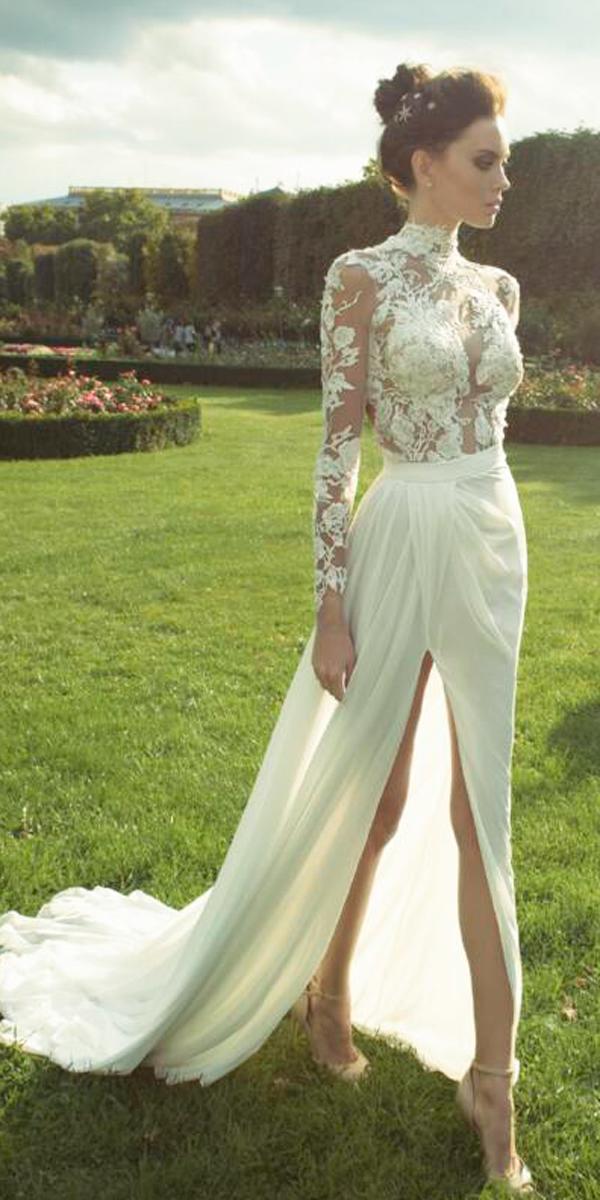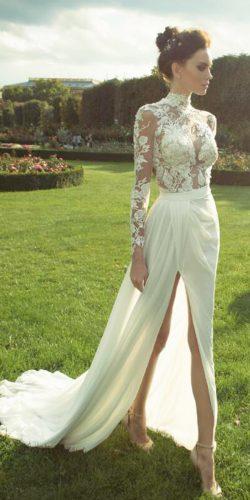 It is not new that the dress look depends on body shape and proportions. Thus, the very first step you should have done before starting your wedding dress search is to define your body type. As a rule, there are four main women's body shapes: sandglass, apple, pear, rectangle.
Thus, to find out your figure type, divide your waist measurement by hip measurement. If the received number is more than 1 cm then your figure type is called "apple"; from 0,9 to 1 – "rectangle"; 0,7-0,8 – "sandglass"; from 0,6 to 0,7 – "pear".
Photo 10-12: Delicate Lace Bridal Dresses
Source: Inbal Dror, Leah Da Gloria, Ryan and Walter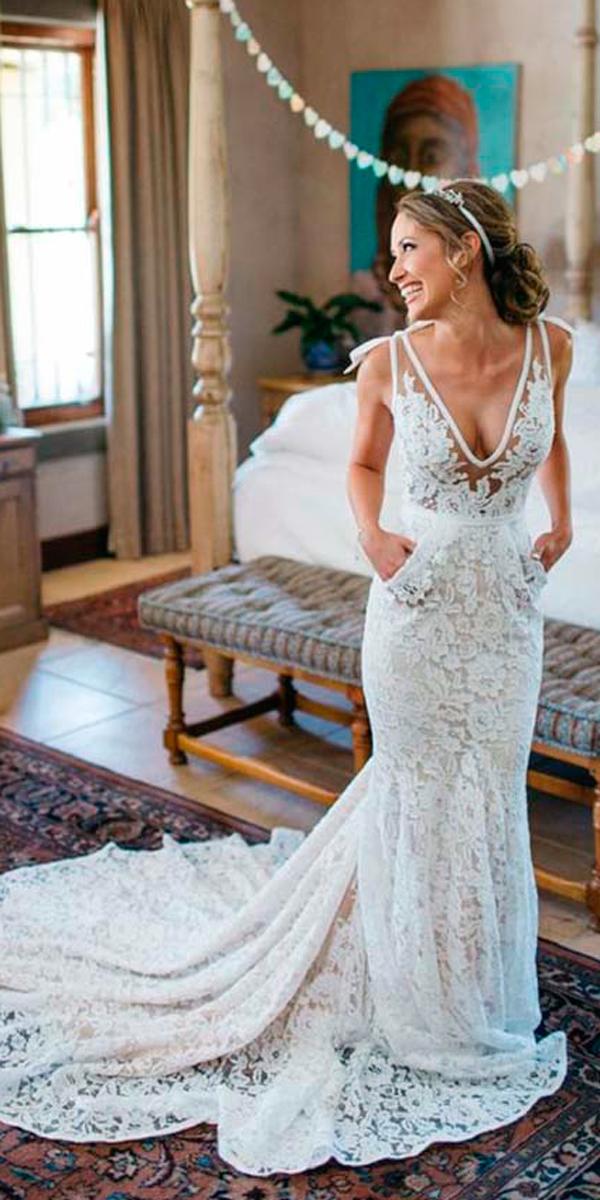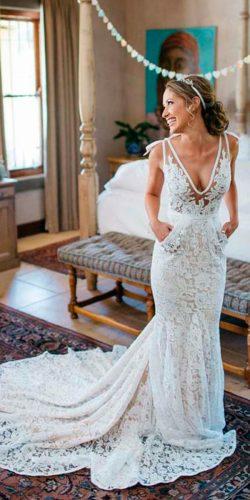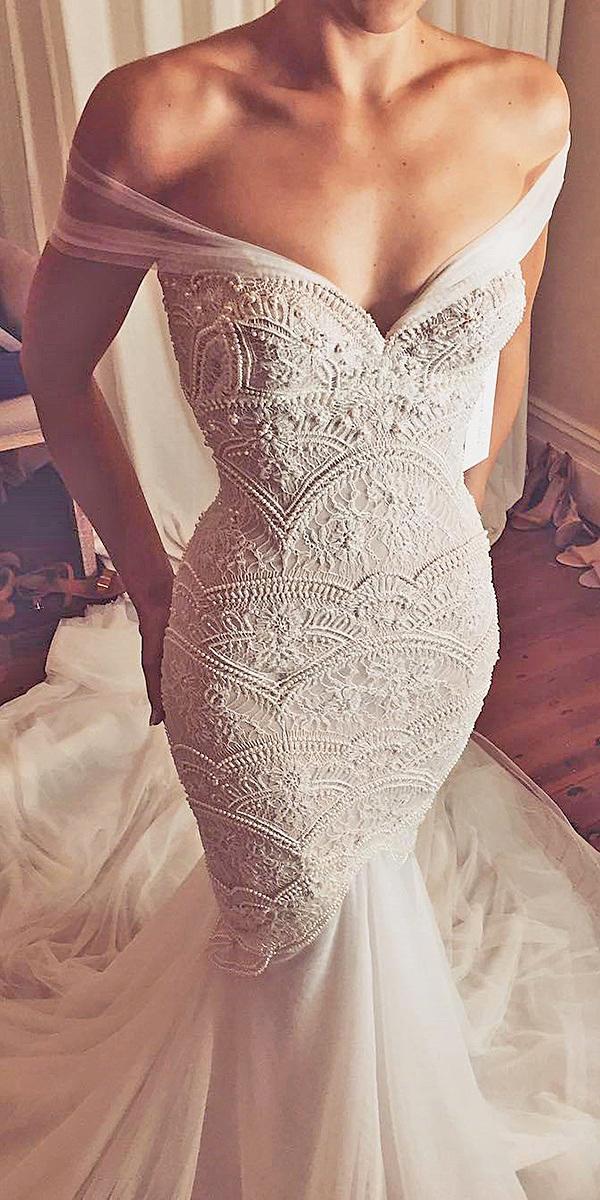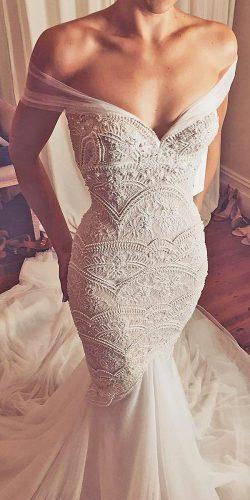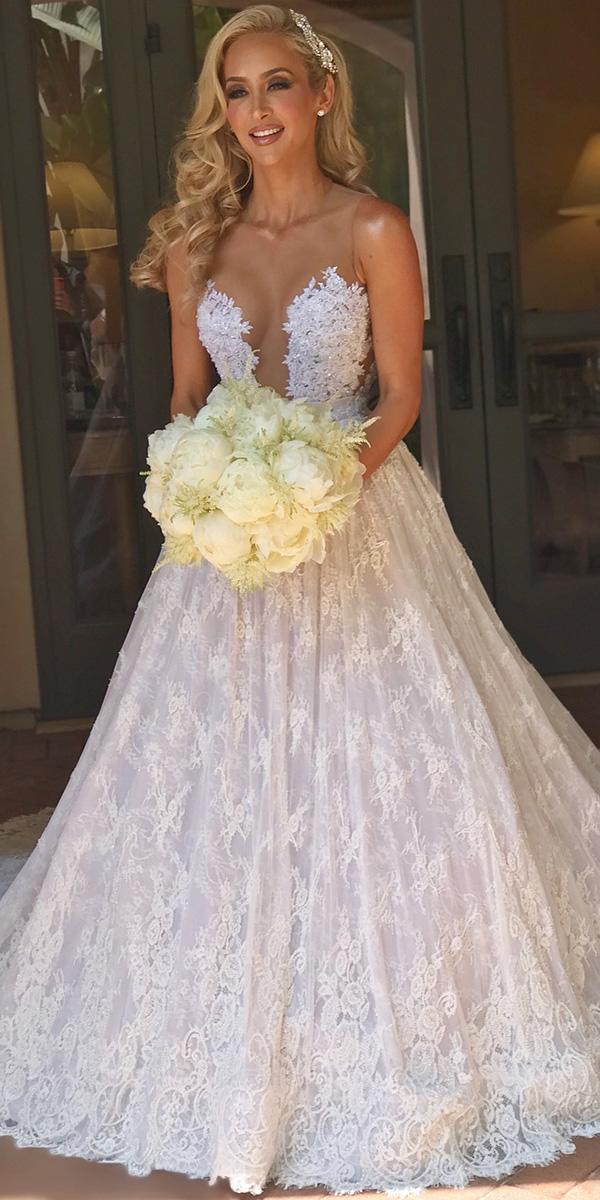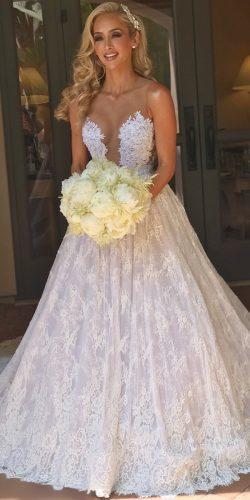 Speaking of Rectangle type of body, here you need to add some curves. And this task will be perfectly faced with lace wedding dresses with a tight corset and a nice decollete, or with delicate belt accentuating the waist. In particular, A-line and Greek style wedding dresses work the best with rectangle body type.
Photo 13-15: Bridal Dresses With Long Sleeves
Source: Florence Dresses, LiRi Bridal, Berta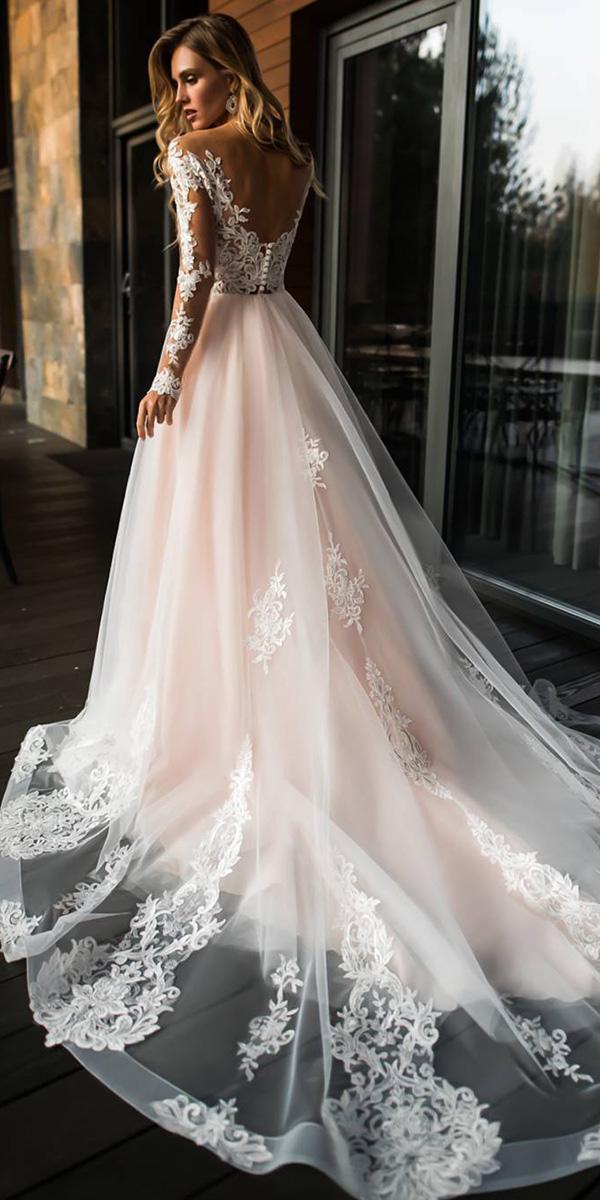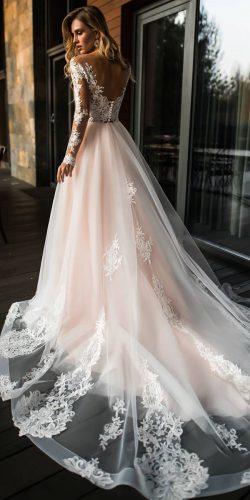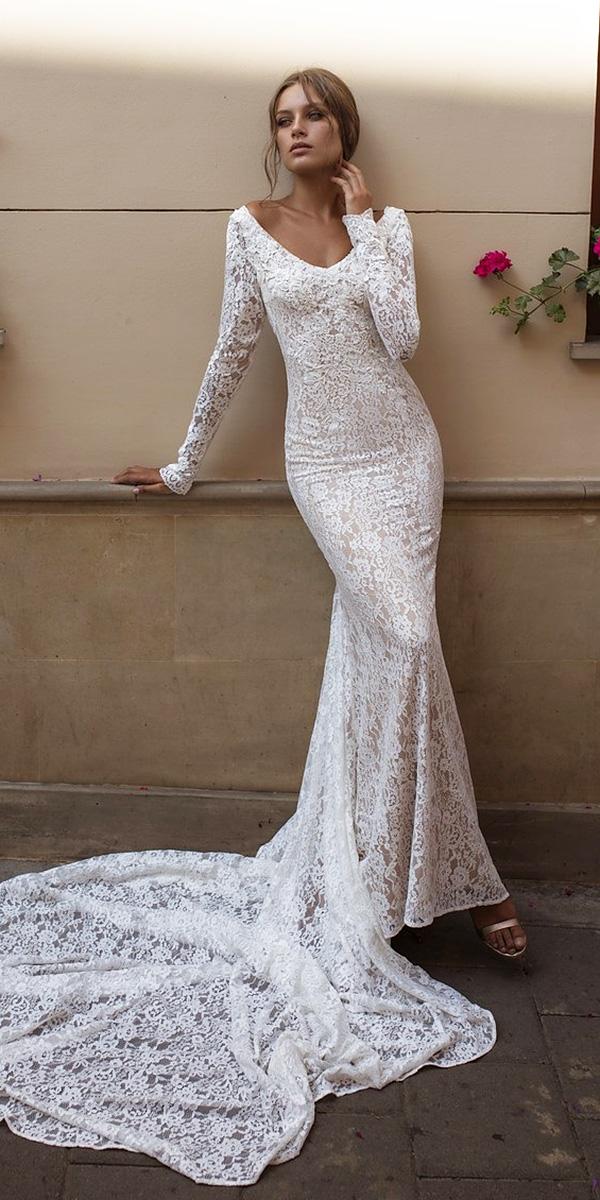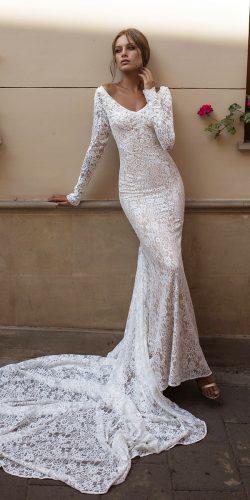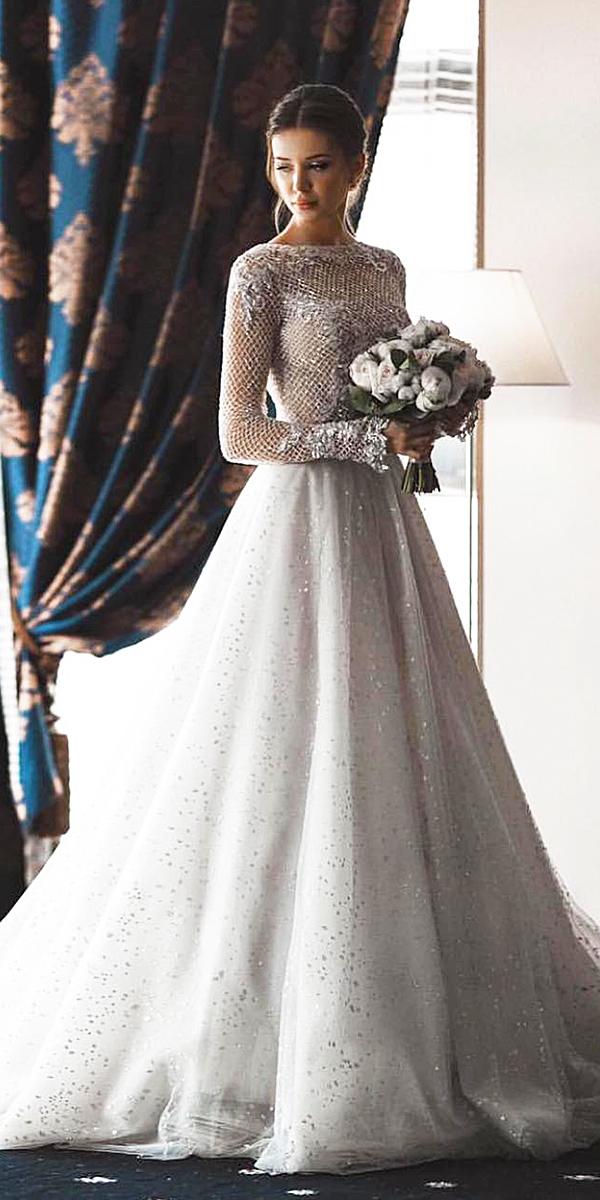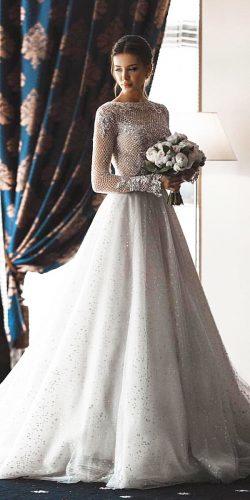 For brides with the type of body shape called Pear, dresses with long sleeves are the best choice. Particularly, it accentuates an upper part of the body and draws attention away from wide hips. It is very important that a corset should be a little uphill – the higher will be a transition from a waist to a skirt, the thinner will be a hip line.
Photo 16-18: Simple Most Pinned Wedding Dresses
Source: Murashka Official via Instagram, MillaNova, KIWO ESTUDIO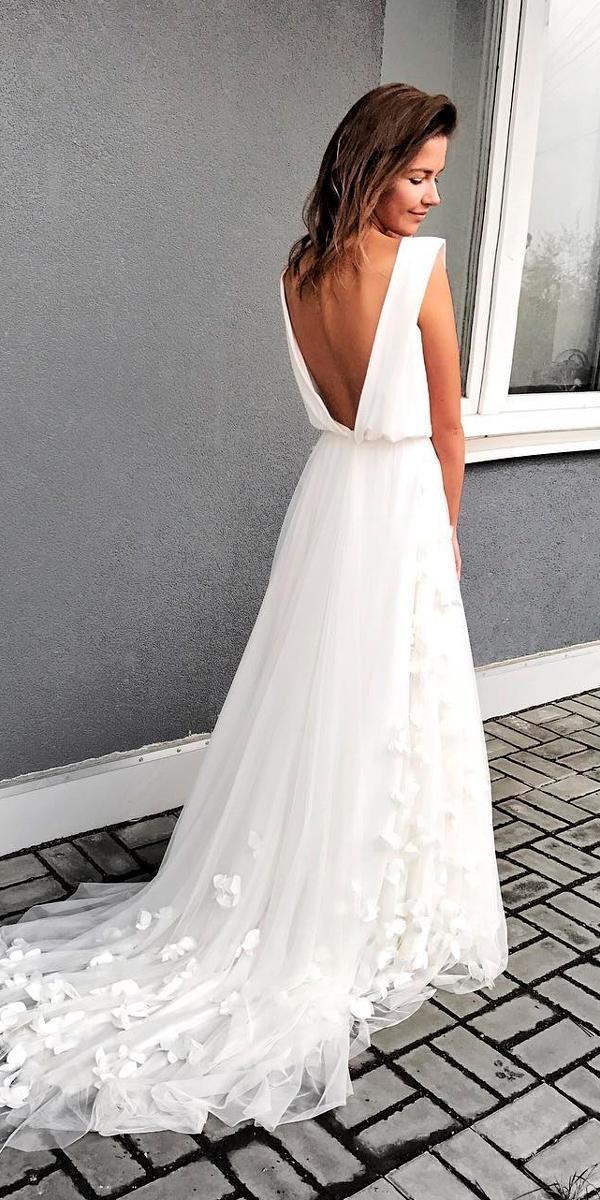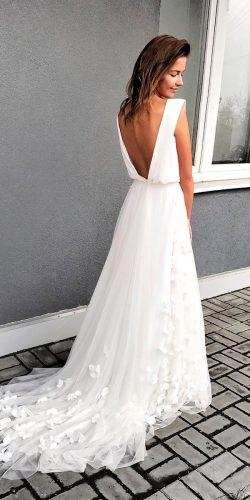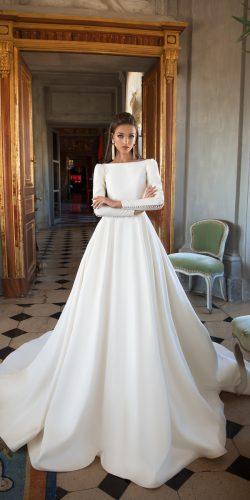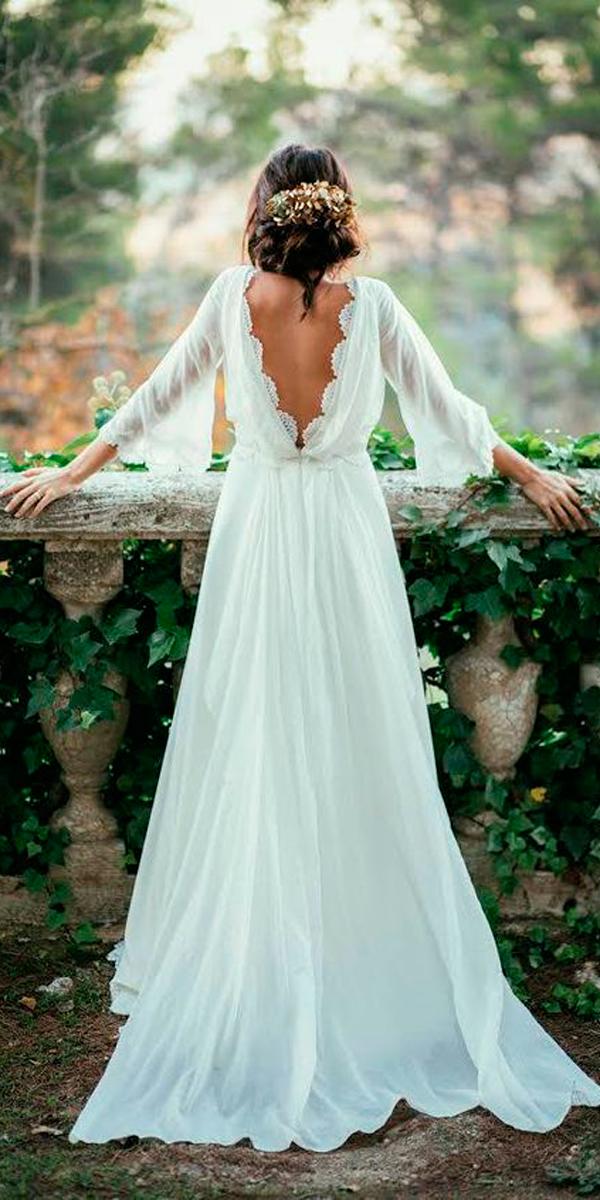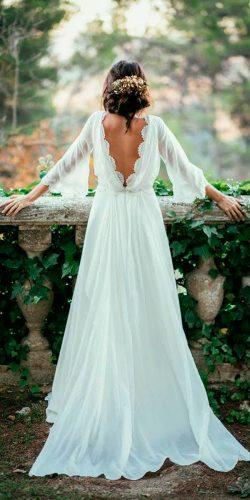 All in all, no matter what dress will you pick up. The most important thing is to be happy and fully enjoy your big day. We hope that our pieces of advice will help you select your ideal wedding dress!