It can be quite overwhelming planning a wedding, with so many factors coming together to achieve its success. One aspect couples are sometimes unsure about is the wedding videography. But how else would you record your day complete with music and speeches to capture the real feel of the important moments to keep for a lifetime? If you are deciding to go down this route, it would be helpful to find out the average cost of a wedding videographer.
This guide on how much an average wedding videography costs, will help you decide how much to allocate to your wedding videography for the best video coverage of your big day.
Average Cost Of Wedding Videographer
When planning your budget, you might want to be cautious about spending and the price for every vendor. However, it is good to keep in mind that a talented videographer who will document your wedding efficiently, will be worth every penny.
Our findings place the average cost of a wedding videographer at anywhere from $1,200 to $1,500, with some couples spending up to $2,500. When considering the cost, keep in mind that you will need a professional who can capture all of the important elements of your wedding for a memorable video that highlights the magic of that day. Giving you something to cherish for years to come.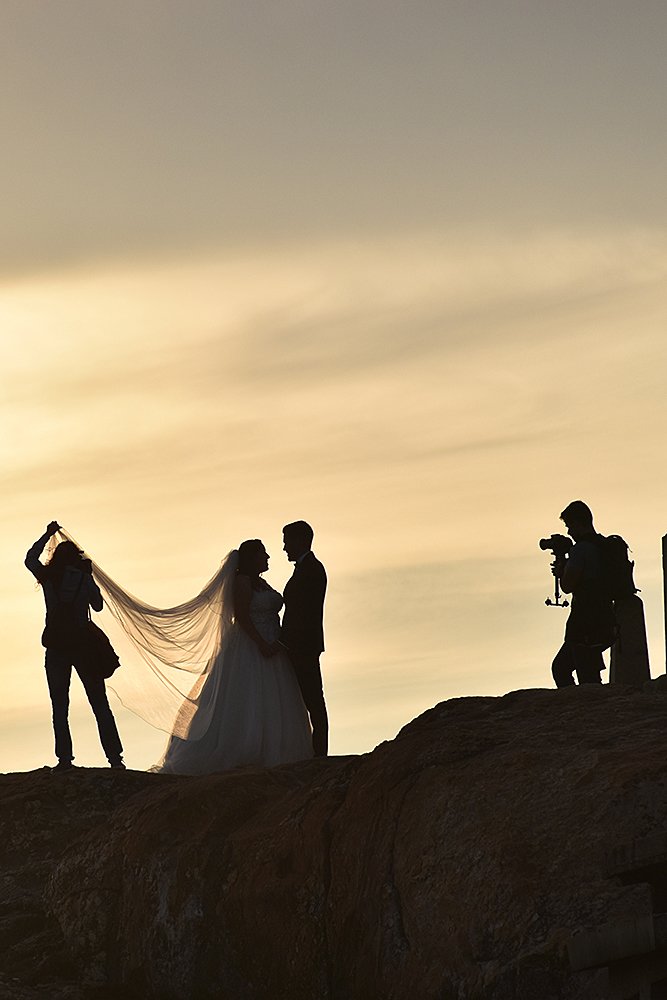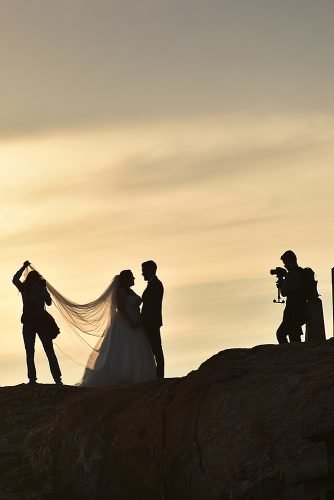 What Impacts A Wedding Videographer's Cost?
There are a number of factors that can impact the overall price of a wedding videographer. So if you're wondering how much do videographers charge for weddings, you could consider these when creating your wedding checklist.
This includes factors like:
Time: the more time the videographer spends filing the wedding, the more it will cost. For instance, the average videography package covers just the wedding. However, some couples include other events such as the rehearsal dinner, wedding prep and so on.
Travel expenses and assistance: if the videographer will need to travel to the venue, his travel expenses and possible accommodation would have to be considered. Also, if the magnitude of the job would require the use of one or two assistants, this can impact costs as well.
End product: if videos edited for use on social media will be required, raw footage, or any special effects.
There are also extras. Some videographers offer extras such as:
Extra DVD copies at $35 per copy,
Special effects (like a cinematic look) at $250
Drone footage at $250
Raw, unedited footage at $150
Photomontage for use at the wedding at $750
Wedding ceremony only video at $500
What Included In The Average Wedding Videographer Package?
In calculating the average wedding videographer cost, you may wonder what is included in the average package of a wedding videographer. This is good information to have, as some couples think they are paying for just the videos.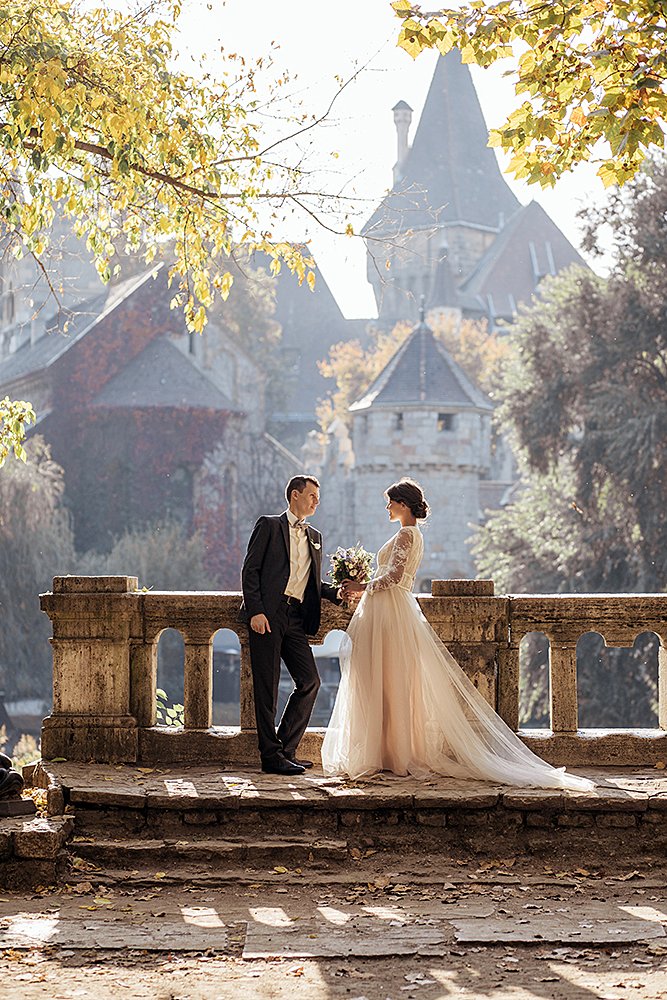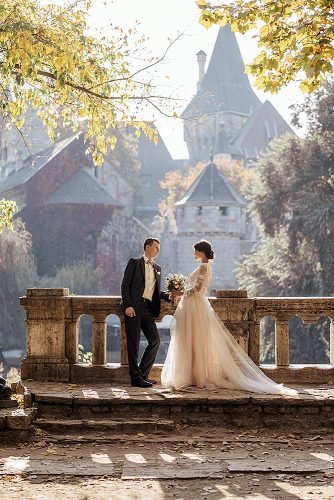 Below are the main aspects of an average videographer package.
Videography: This is the time spent working at your event, usually a pre-agreed number of hours.
Editing: The most time-consuming aspect of the work in post-production when all the editing is done.
Final Product: The videos provided to you on a Blu-ray, USB drive or DVD.
Extras: If you require any extras like drone footage, travel, or extra copies of the final product, these could add to the eventual cost.
Tips On Saving Money On Wedding Videographer
While you would need a professional videographer for your wedding, and this does cost quite a penny, there are a few tips you could employ in saving on videography costs.
Time: As mentioned before, the more time the videographer spends at your event, the more it would cost. Therefore, if you are looking to minimize the average cost of a wedding videographer, you could have him stay for only the most important aspects of the wedding. You could skip the pre-wedding prep part and also the tail end of the reception.
No editing: Since post-production is the most time-consuming aspect, accepting the raw footage instead of an edited one would definitely cost less. You could choose to do the editing much later if desired.
No extras: Such extras as cinematic effects, drone footage, personalized packaging and extra copies of the finished product all add up in cost. Leaving extras out will go a long way in cutting costs.
Do You Have To Tip Your Wedding Videographer?
Tipping is common in many countries, and a way of showing appreciation for service rendered. If your videographer works for a company and provided an exceptional service, you may choose to tip anywhere from $100 to $200. If they won their own business however, it may not be necessary to tip.
It is also recommended to write an online review of their services as a kind of additional thanks for their well-rendered service.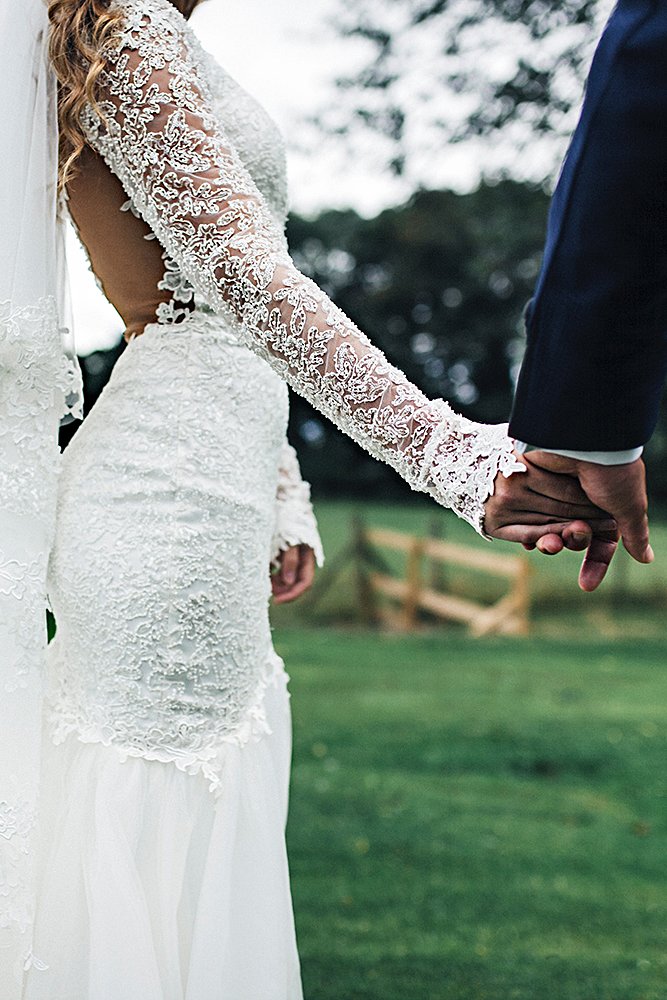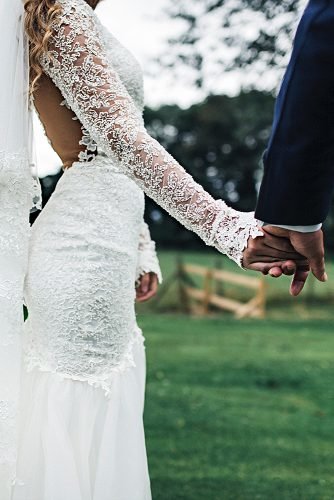 Questions To Ask Your Wedding Videographer Before Hiring
Everyone wants the best for their wedding and this includes videos that will record and capture important aspects of the event for years to come.
When hiring a wedding videographer, there are certain questions you can ask to ensure that you are not just getting your money's worth; but also someone you will feel comfortable working with and who understands your vision for the wedding video. Below are a few important questions to ask before hiring.
Can you please describe your videography style?
What music would you use for my wedding films?
How many weddings have you filmed?
Have you worked at my venue before?
Can I see a wedding video that you created for another couple?
Do you usually bring an assistant to weddings?
Your wedding video will capture the magical moments of your wedding day and help keep those memories for years to come. While we can't place a price on quality, it is still helpful to know the average cost of a wedding videographer.