The cold is coming, the leaves are changing, the weather is stable, and so are the tastes of intended couples. The choice of a fall wedding party is on the rise, as couples are really hunting wedding ideas for fall. This is even better as the many motifs of autumn leave us with a lineup of endless creativity.
Whether you choose to have an outdoor or indoor wedding, smart theme, beautiful reception or wedding on a budget. We've compiled 5 categories of trendy autumn wedding ideas to get you started on your dream fall wedding party.
Simple Fall Wedding Ideas
Fall wedding stationery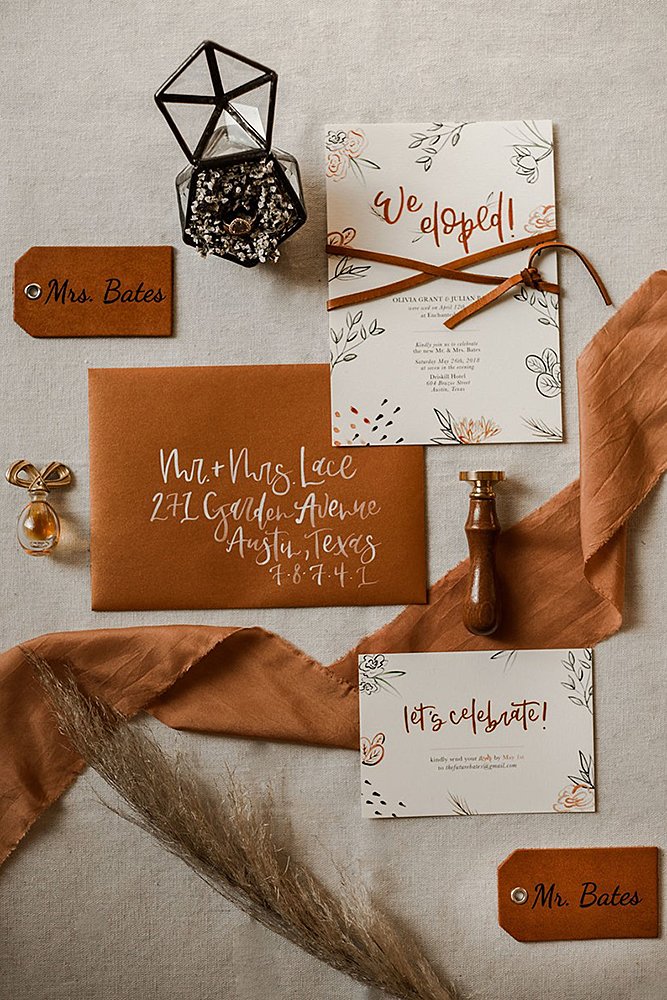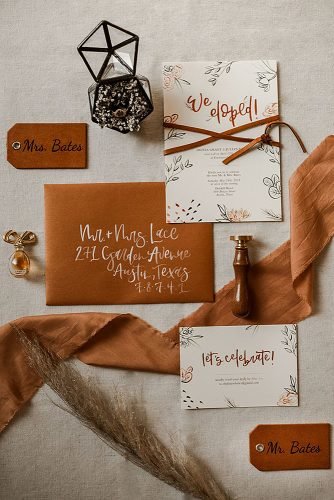 Wedding stationery is one of the simple ideas for fall that anyone can think of. Without stress or dilemma, there are so many autumnal motifs that appeal. Using so little effort, your stationer will create sophisticated wedding invites from them. They include beautiful fall leaves, the symbolic apples, berries, and pumpkins. They capture the beauty of the fall season so effortlessly.
Cover up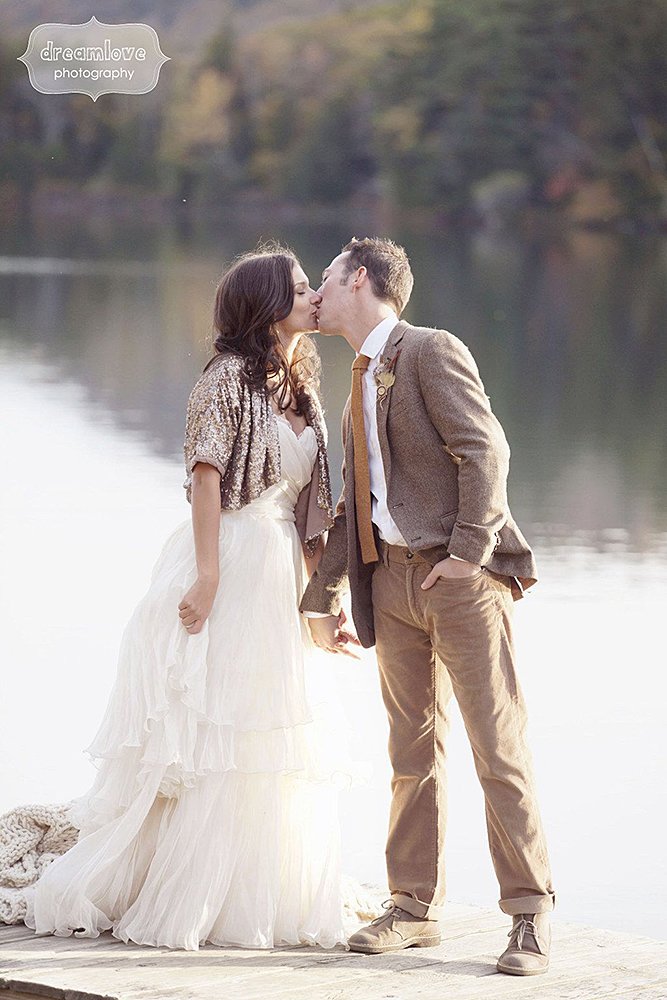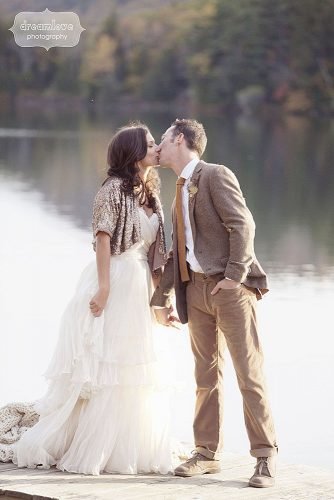 Due to the weather, you may need to cover up, but you can keep it cute while at it. Wear a glittery jacket over your gown and look hip, with the chic vibes. You may also ask your girl gang to show up in every trendy fall color you can think of. They can show up in jewel fall tones like sapphire, ruby, and emerald. If earthly tones appeal more, there's taupe, orange, burgundy and more.
Maple leaves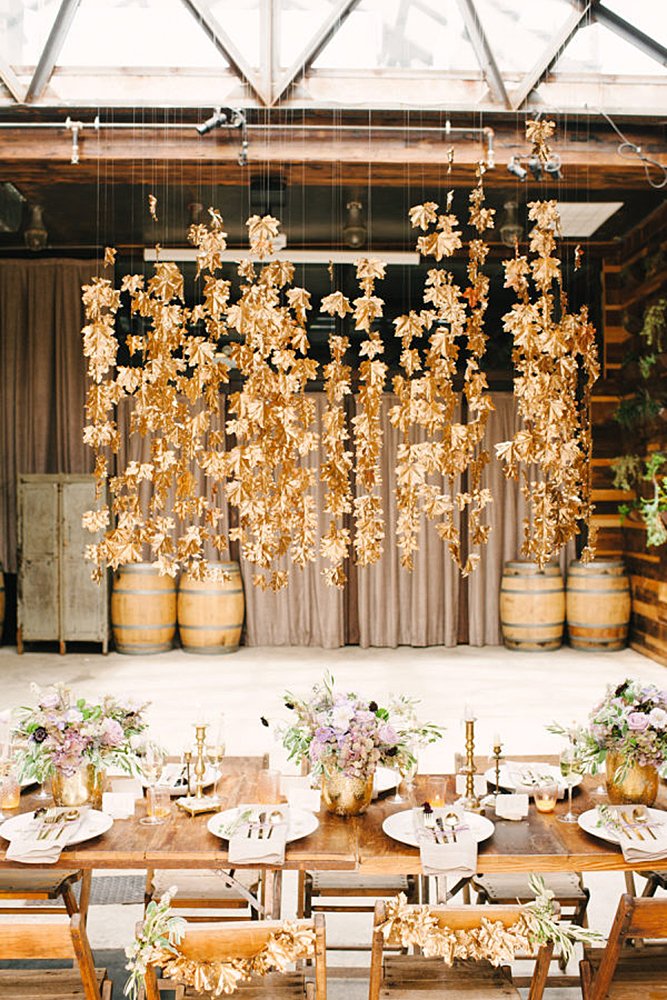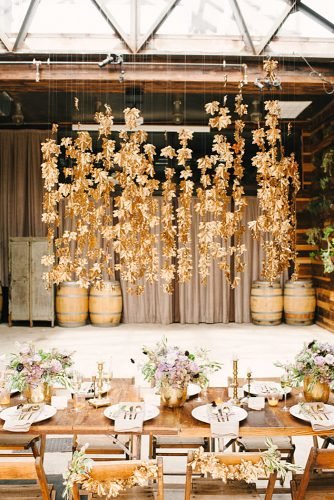 Maple leaves, a Canadian staple is one of the best simple fall wedding ideas. Feature it at your wedding by sprinkling it all the way down the aisle for a whiff of romance. You may also leave it in the background for photoshoot props. Another cute idea is to make it part of your food display.
Fall Wedding Reception Ideas
The food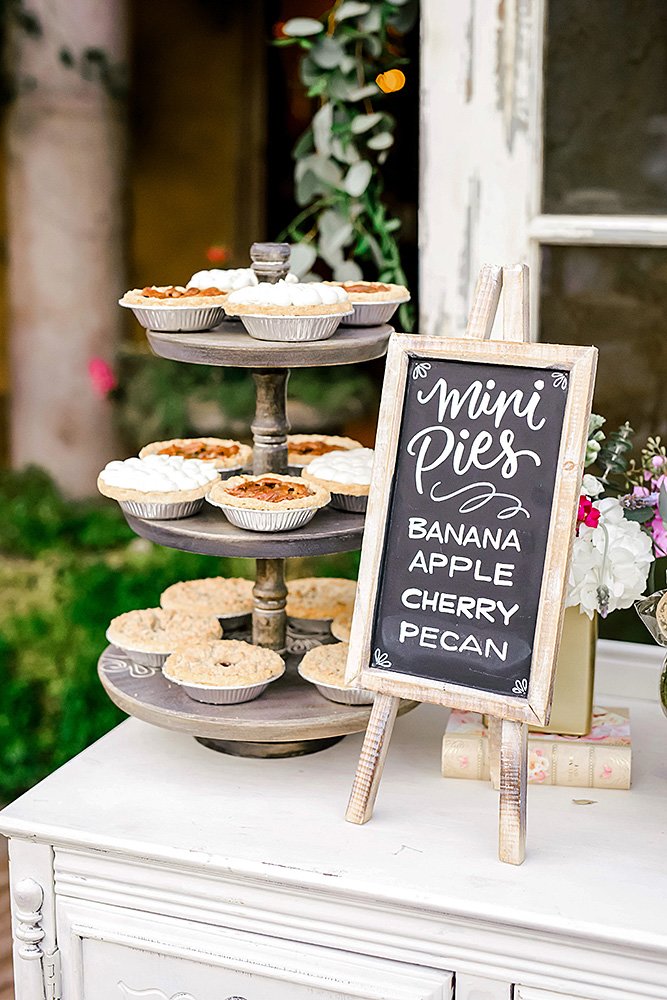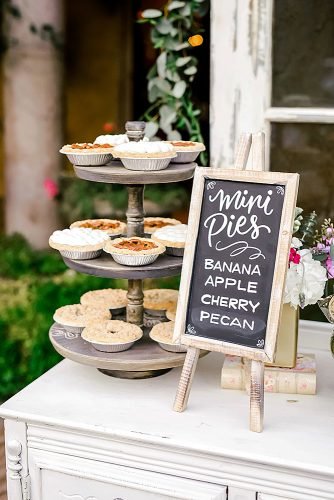 Food is probably the most important item for every wedding reception. So, go in the season by parading pumpkins, turnips, sweet potatoes, squash and the host of them. Do not leave out seasonal fruits which include the ever-abundant pomegranates, apples, pears, and cranberries. They combine to make a rich menu for food, cake flavors and toppings, decor enhancements, and edible favors.
The cake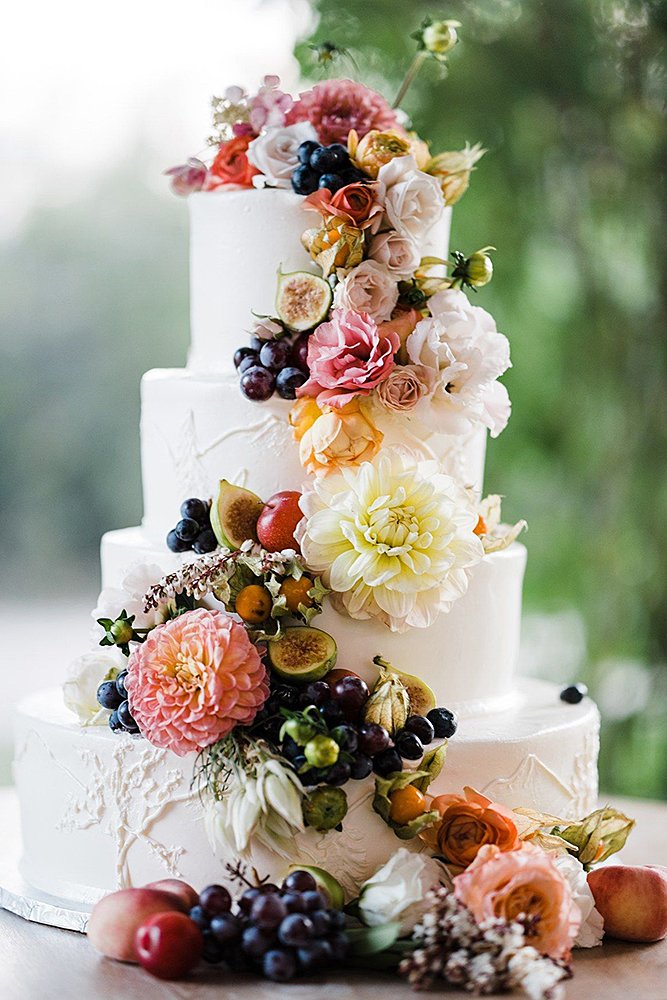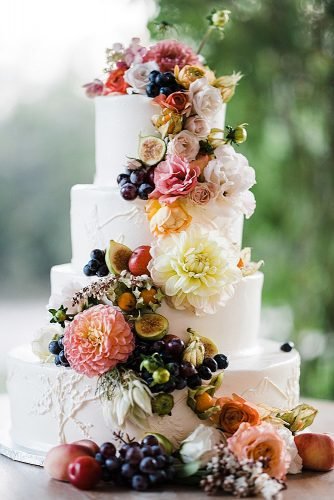 Fall wedding reception ideas for the cake are tilting towards the rustic end. But bakers are getting more creative nowadays. We see finishing like rough buttercream icing, dazzles or ganache caramel or no icing at all. This gives us cute naked cakes adorned with fall fruits to give the rustic vibe. They range from pomegranates to figs, and sometimes, an addition of jam filling. For the fall season, flavors include chocolate for earthly tones, gingerbread, apple spice, and pumpkin-spiced cakes.
The favors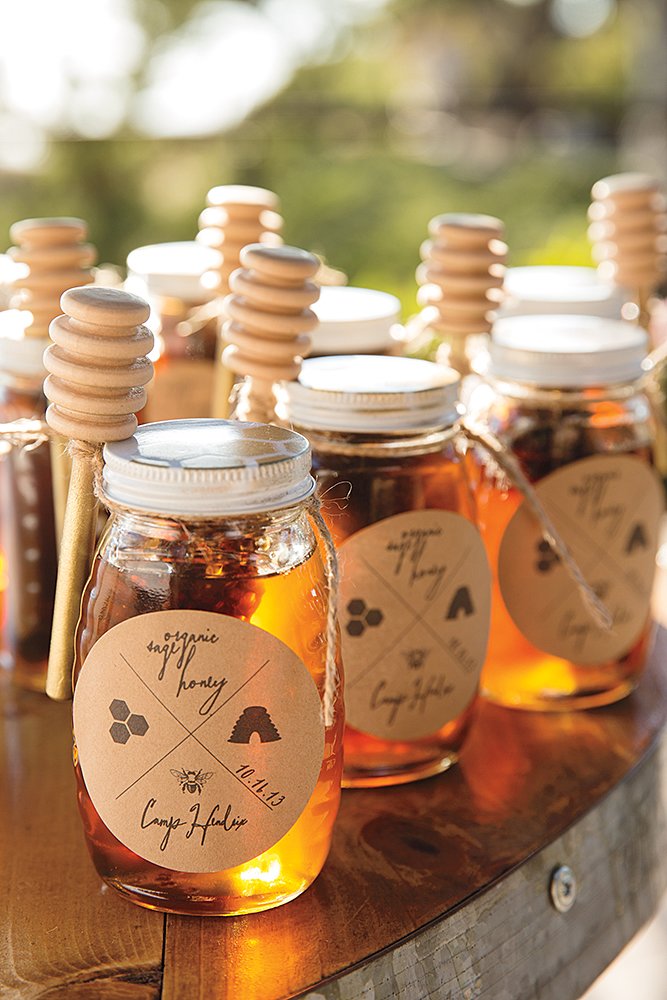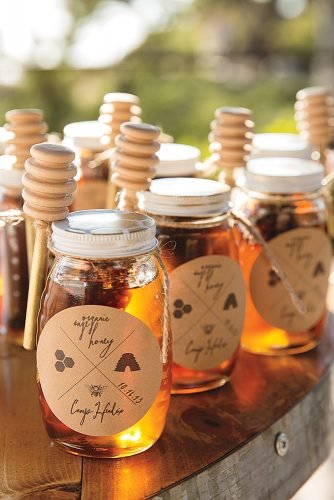 During the fall, the best favors are edible ones. For the place setting, the perfect favors are the seasonal pomegranates that give color. You can also go for mini donuts, candied apples, hot chocolate cones or local honey bottles. Not forgetting pie on a stick and maple syrup. They're perfect to take home for guests.
Outdoor Wedding Ideas For Fall
Decor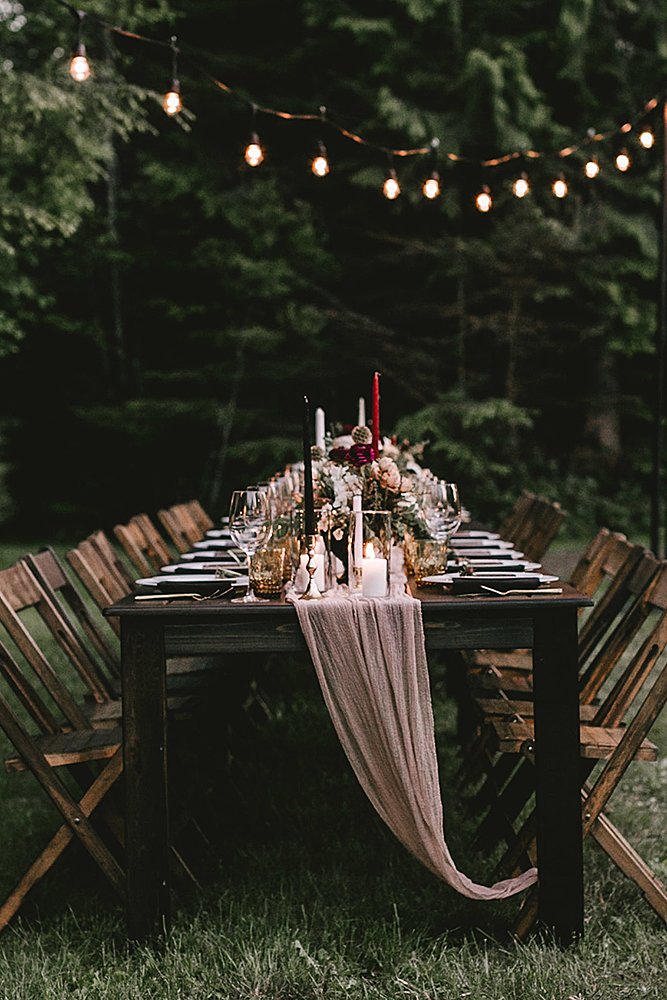 For the perfect fall wedding decor, take into advantage your surroundings and embrace the colorful foliage. Maximize all the transiting colors and textures of fall. Coordinate fresh foliage into the decor like centerpieces, escort cards, floral arrangements, and the altar. Make a party of rustic elements for tablescapes and place cards. They blend organically into the environment while making a statement impression.
Seating arrangement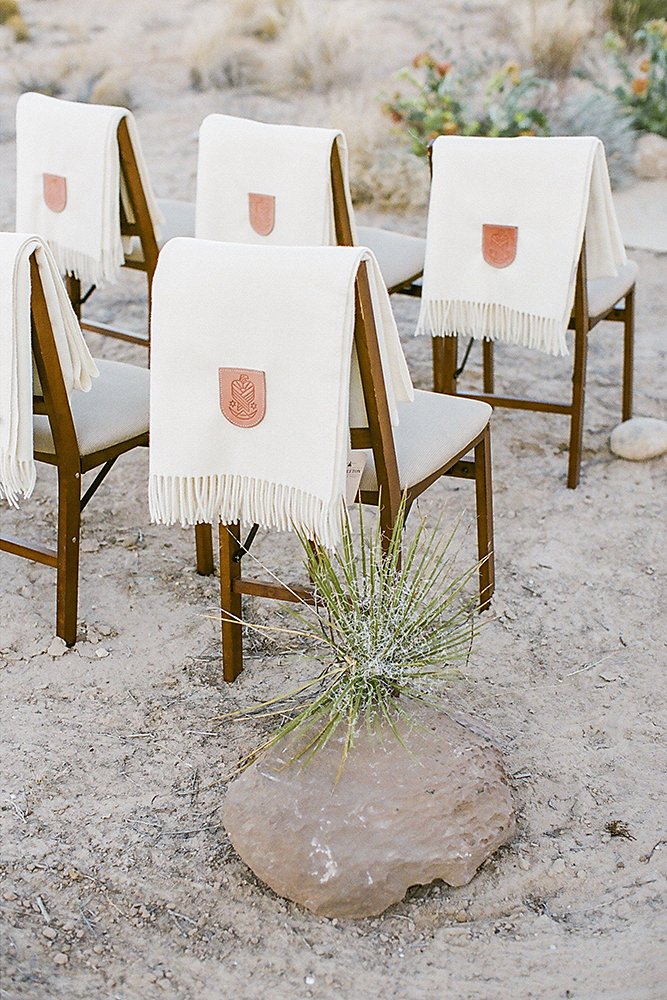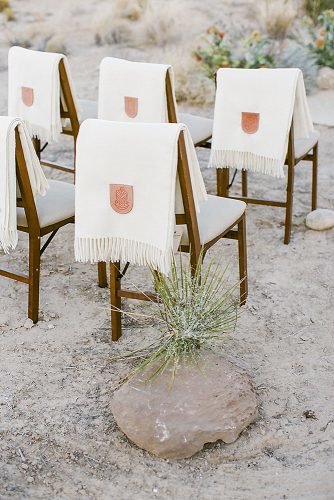 Due to the weather, which is stable but could be cold. Seating arrangements are one of the most important outdoor wedding ideas for fall. It is not enough to just provide chairs, especially for an outdoor wedding. Comfort is paramount for guests, hence you must keep them warm and cozy. Layout blankets and throw pillows on the chairs for guests.
Farm to table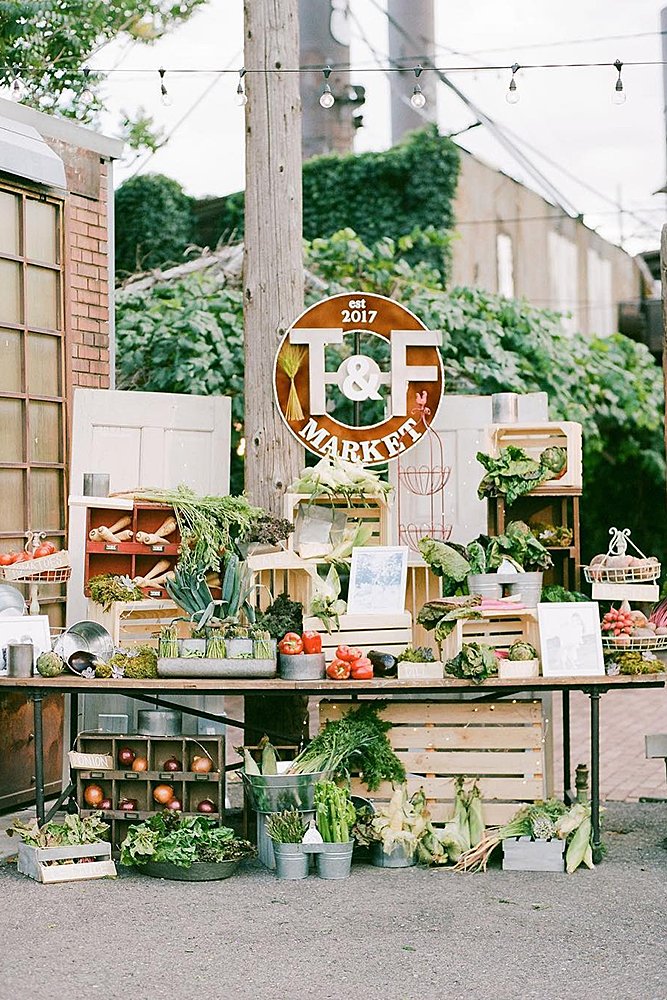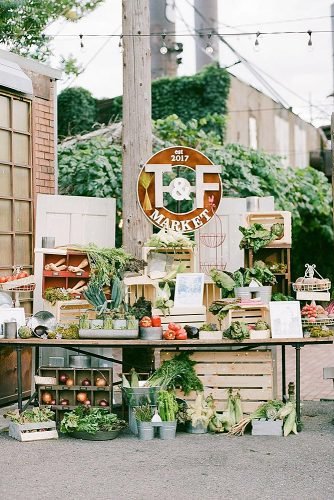 With all the nourishing produce in season, a farm to table menu would not be out of place in the fall wedding party. Make a go for it by creating your own wedding market. Display all the menus for the day by naming the market after your wedding hashtag or initials. You'll find it to be a stunning backdrop for unique photos. And when the day's over, they can serve as practical favors for guests.
Fall Wedding Ideas In A Budget
Bridal bouquet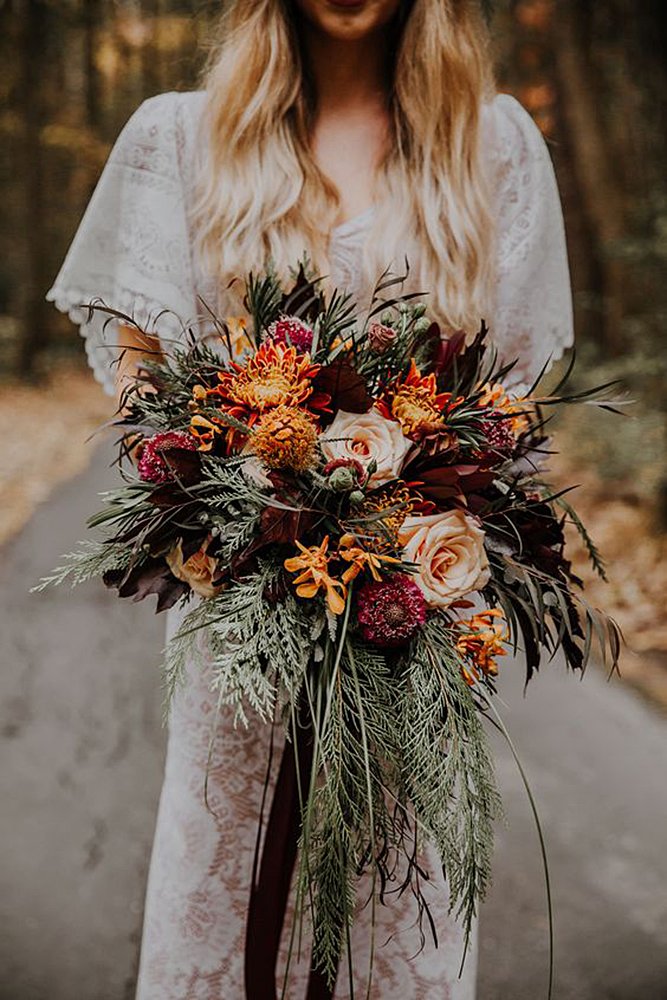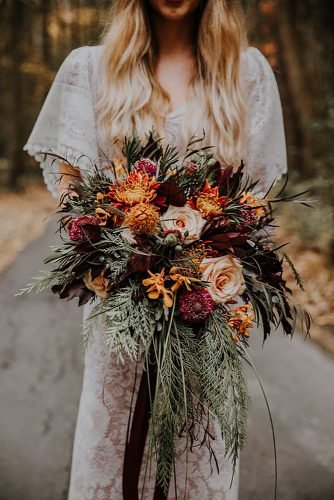 A great autumn wedding idea is the usage of a simple seasonal bouquet. Not only do you get to save so much, but the simple, and light bouquet also makes an impressing statement of freedom. Carry only one flower variety such as marigold, tied together with coffee brown ribbons. You can get creative and do it with wildflowers tied together with dusty blue ribbons. Another option is Dahlias.
Signature cocktail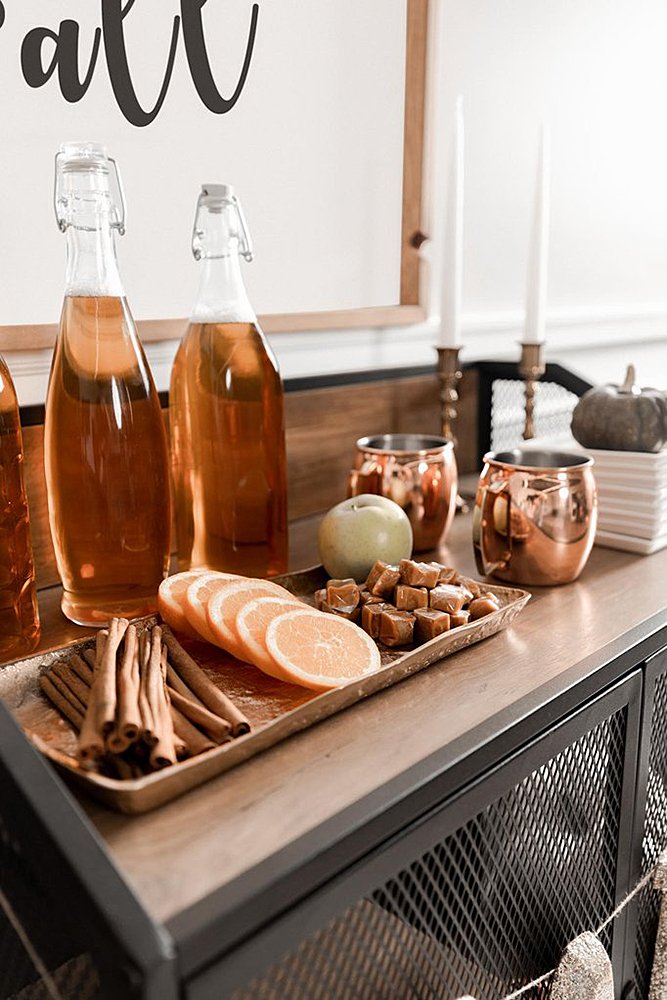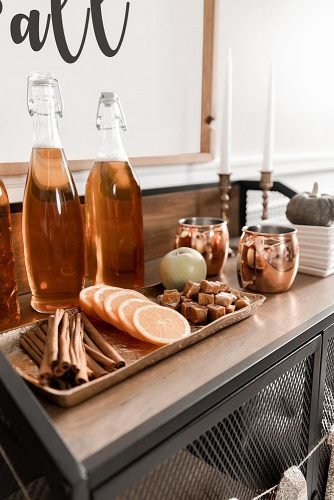 For every wedding, there is a signature cocktail. And for fall weddings, apple cider is the seasonal favorite. You can perfectly lace it with rosemary or cinnamon spice. But, the idea is to make it match with the wedding decor. So, fill them in chic minimalistic vessels for the bar. It leaves the space uncluttered and bright.
Rustic accents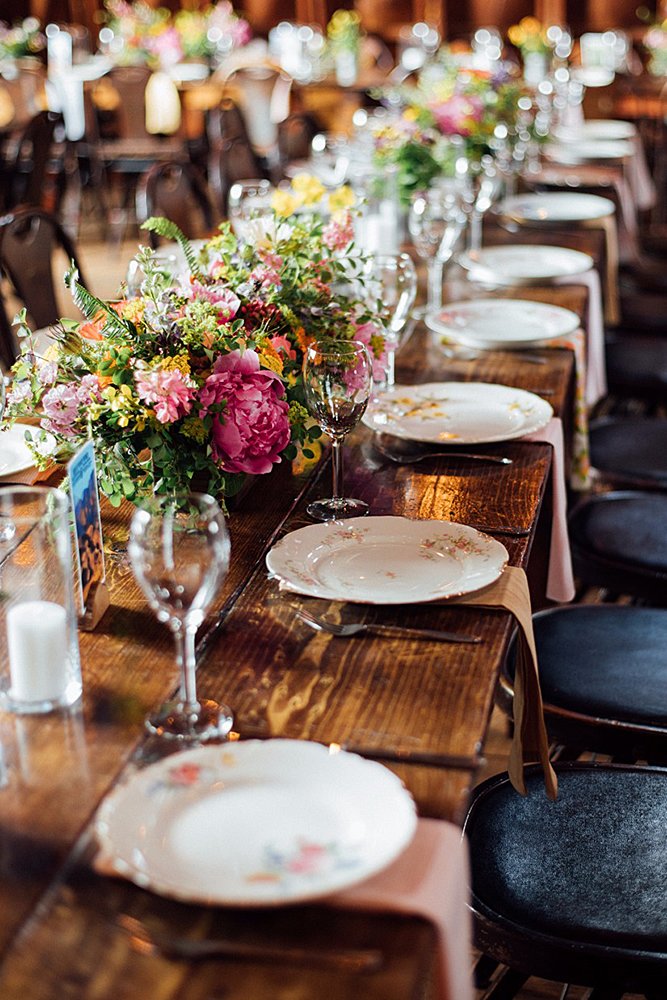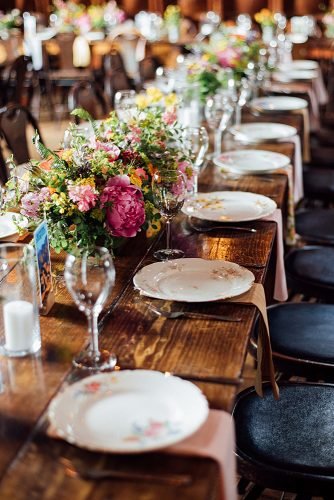 Incorporating rustic accents into your wedding are one of the most creative fall wedding ideas trending. To expertly introduce them, set up an arena of mismatched yet cohesive tablescapes. You don't need to go hunting in the market. Use your home collection of vintage china, wildflowers and wooden chargers. Put on the perfect finishing by leaving with bandana toughly tied in knots. The idea is to find unity in chaos.
Wedding Theme Ideas For Fall
Cactus and copper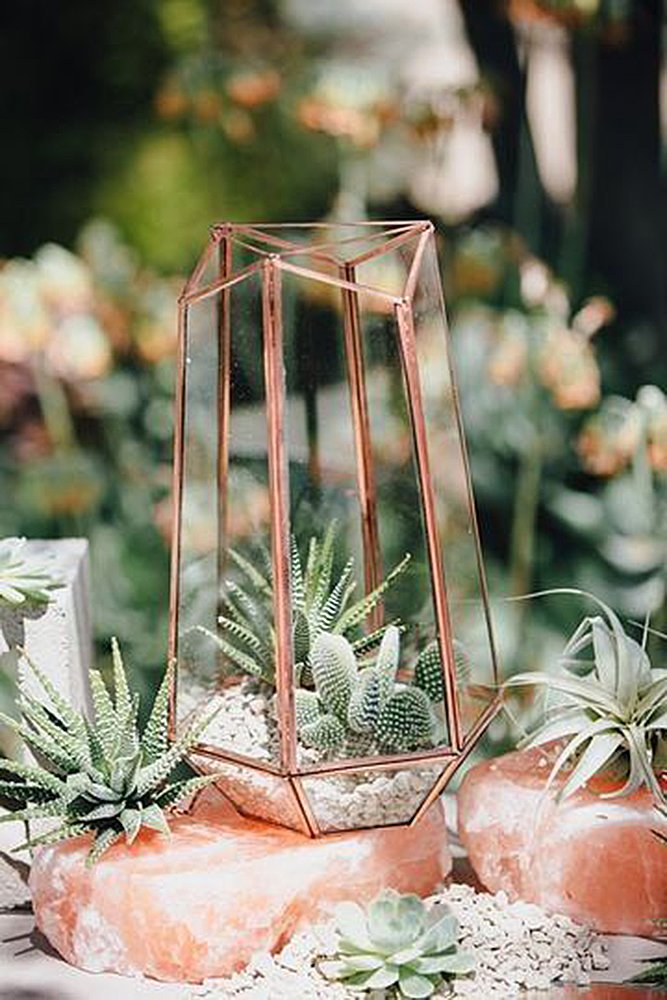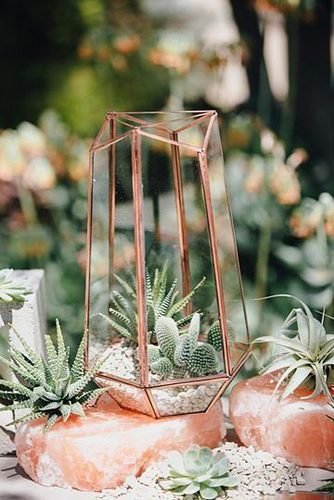 This wedding theme idea for fall can be easily incorporated into the menu cards, centerpieces, and place settings. For centerpieces, combine rich greenery with burnt orange bloom for fiery earth tones. Print out the menus on turquoise dream chasers and set them on bright green cactus. Introduce copper elements into place settings to give classic elegance. It's the unofficial metallic for autumn.
Boho + black tie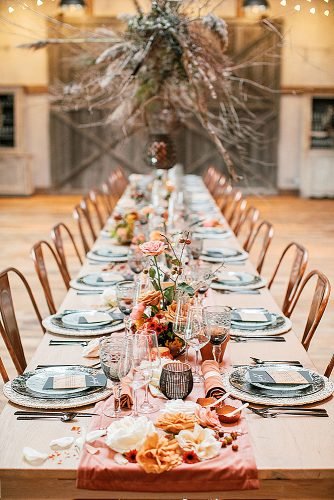 Arguably the best wedding theme to come out of November wedding ideas. It is perfect for the lounge where everyone will gather for cocktails. Use velvet burnt orange chairs and coordinate with some pillows. For table decors, create an organic fall look by installing foliage over the head table. For the altar, match foliage flowers on the wall to copper-toned chairs. All these cohesively combine to give the fall vibes.
Golden mountain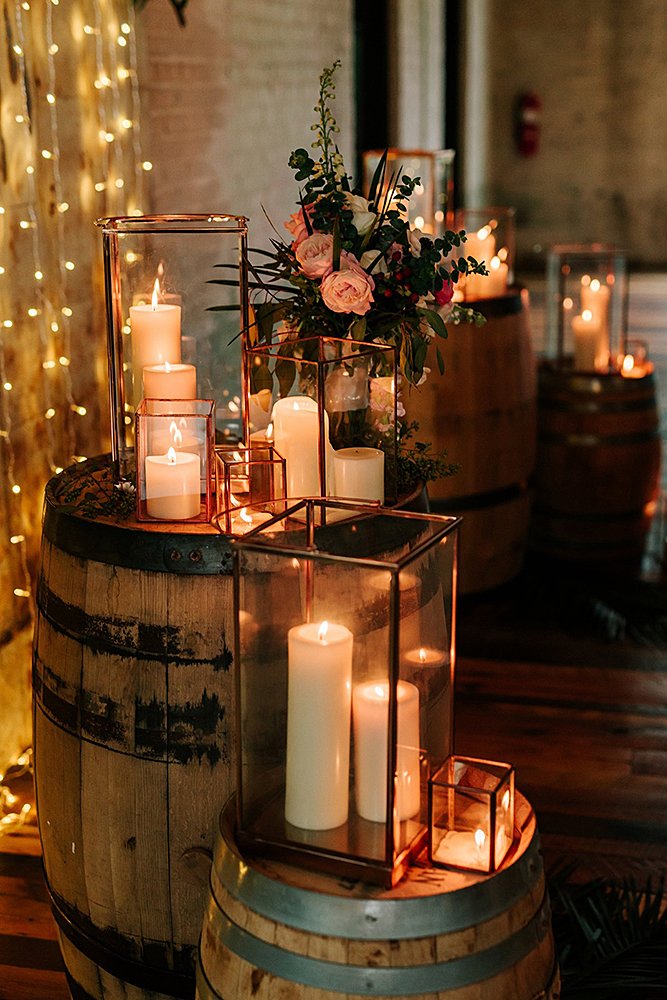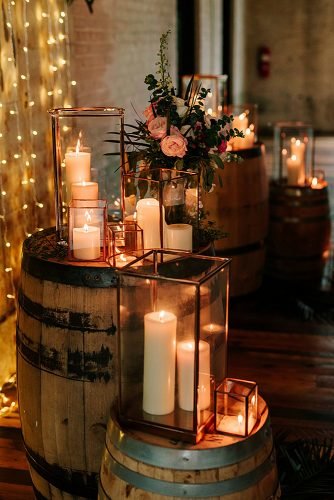 Turn your venue to gold with a mountain illusion by illuminating your venue with natural light. Match it with rustic table and centerpieces. Fill the venue with bouquets and candles around every corner for a warm organic glow. Use king protea and eucalyptus arrangement for the bouquet. They give earthly organic muted tones. Bring in a light-absorbing glass table chart.
We've shortlisted five awesome categories of fall wedding party ideas. The best part is that there's something for everyone, whether extravagant planning or on budget. The refreshing aspect of this is that you mustn't go rustic because it's fall, as there's room for creativity. From the decor to seating arrangements, wedding themes, and farm to table menu, above are the best fall wedding ideas. We told you we got you covered, and we made good on that promise as you'll see in the text.
Related Stories You May Like