Every wedding must start with a ceremony, no matter how simple. But what we don't get to see every time is a ceremony that remains unforgettable. It's always the boring ritual of event time and again and we can't wait to kick start the reception. But you can chart a different course by planning a wedding ceremony with meaning, one that celebrates your unique relationship.
We are here to help with the most comprehensive wedding ceremony planning guide you'll find.
Tips On Planning A Wedding Ceremony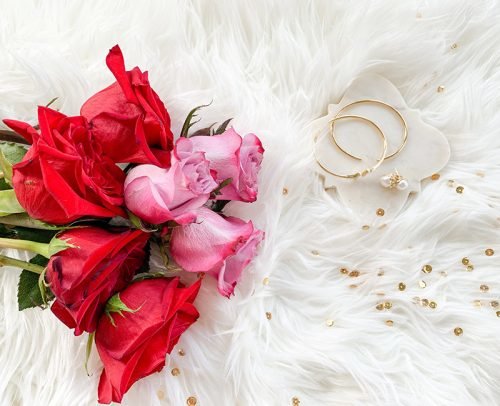 Planning a wedding ceremony involves incorporating a number of creative tips where they matter the most. You may not want to do anything traditional like having a wedding party, and that's okay. But to avoid boring your guests to tears, below are 15 tips to help with planning your wedding ceremony.
1. Use the guest experience as a yardstick
If you don't know how to start planning your own wedding ceremony, then use your guest experience as a yardstick. Think back to the weddings you've attended and point out the things that bored you or made it stand out. Also, think about anything they could have done to make you comfortable.
2. Shrink the guest list
If you're particular about the number of guests you want at your wedding, shrink the guest list. Having your guest list in order is the first wedding step every couple must take. It puts all other expenses in perspective. Insist that guests don't come with extras unless you can accommodate.
3. Create an airy budget
One of the major rules about how to organize a wedding ceremony is balancing the budget. Allocate cash appropriately to the different things you need to pull off your wedding. Also, after you've done that, put out about 12% of your budget to unforeseen expenses. This creates room for absorbing surprises.
4. Revamp the wedding program
You don't have to go the traditional route when you can change up your wedding ceremony script to what suits. The same goes for the processional when the groom could also walk down the aisle with his dad. Also, you could switch traditional vows for what you like or skip the readings.
5. Sort out the marriage license
Planning wedding ceremony by yourself means you'll handle loads of stuff. One of the most important is the marriage license. The license is what makes your marriage legal. So, find out information about the state you'd be getting married and pick up your license. Keep it safe with someone trusted.
6. Set a wedding tone
The tone of a wedding is important as it informs the decisions of the guests and ambiance. Do you want it casual, romantic, relaxed, playful or elegant? Decide on this and incorporate it in your dress code, décor, theme, programs, invites and officiant address. This helps you personalize your wedding ceremony.
7. Switch up the seating arrangement
Seating in pews, church-style is becoming outdated. How about they stand if the ceremony is a short one? And if it isn't, they could sit on hay bales, park benches or picnic blankets. You could also have them surround you, while you stand in the middle to take your vows.
8. Get creative with décor
There are no limitations to creating a unique wedding décor for your wedding ceremony. Flowers, arches, candles, curtains and much more, that your budget will allow, works perfectly.
9. Ask needed questions
If you are confused about anything regarding planning your ceremony, ask questions. The best persons to give you answers are your vendors. Don't be afraid to explore your thoughts. Have conversations with then concerning the menu, décor, logistics and everything else that brings your wedding alive.
10. Personalize the wedding squad
Make beauty out of your wedding party if you choose to have one. Have them wear the outfits they choose instead of a uniform. They could switch the flowers for baskets, candles, confetti, lanterns or cute fur animals. Pick your wedding party across all ages.
11. Play only your favorite songs
Tired of hearing "here comes the bride?" Planning your own wedding ceremony allows you to include only the music you and your partner like. You can mix up your playlist with hip hop, RnB, classical pieces, country or any other choice genre. But consider the wedding ceremony venue.
12. Decide if kids will attend
Deciding if kids will attend your wedding is a very crucial step to wedding planning. This is because whichever way it pans out, you bear a responsibility. If you will have kids come, then you must ensure their comfort by hiring help. If you can't deal with it, then ensure not even family brings kids.
13. Choose the off days and seasons
Getting married on a Friday, Tuesday or Sunday will cost you way lesser than getting married on a Saturday. Again, book a venue around thanksgiving will cost you more than at mid-year. So always target the off seasons to make your bookings.
14. Consider the elements
The worst thing to happen at a person's wedding is the sun giving someone heatstroke or rains coming down. So prepare a formidable wedding venue for your guests. Make available repellents, hats, tents, umbrellas, fans and everything else that suits the weather.
15. Get real
With you at the helm of affairs, time is not your friend. As the wedding draws nearer, you become harassed and overwhelmed. At this time, scrap all fancy and unimportant things from your checklist.

Dos And Don'ts On Planning Your Wedding Ceremony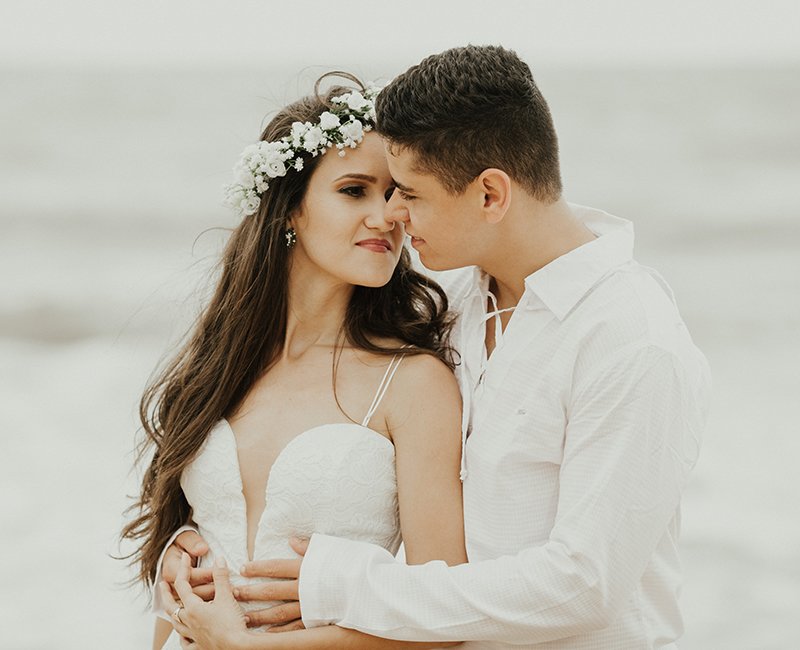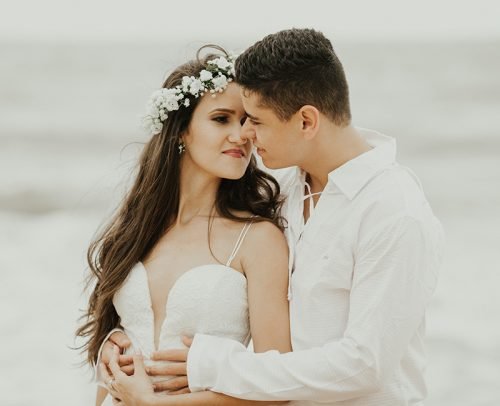 Planning a wedding ceremony is with mixed feelings. While it's overwhelming for a lot of people, others can't wait to dive right into it. But before you go ahead, there are few considerations you should heed to keep the planning seamless. From the most important thing to the mundane item on your checklist, this list below will guide you.
Do trail your budget
Trailing your budget and keeping track of your expenses helps you manage your finances better. You will know what you've done, what's left and where to allocate more money.
Don't DIY if you're not a creative
Although DIY is a way to personalize your wedding and save cash, we don't advise it all times. If you're a natural creative or professional, then it is fine, but if you're not, avoid trials and errors.
Do delegate
Running around for the wedding can leave anyone exhausted. So to avoid burning out, delegate tasks to capable hands. So delegate things like your bridal shower to your maid of honor, etc. This leaves you time to focus on other pressing things.
Don't keep venues far apart
If you're looking to save money on transportation, and other logistics, then keep the venue together or close by. This way, guests can easily find their way around and possibly on foot or a short ride.
Do make your program understandable
Many guests are conversant with traditional wedding programs. So if you incorporated a personalized ritual in the ceremony, explain it on your program. This will help carry your guests along.
Don't include wedding registry on invites
No one is mandated to gift you at your wedding, so don't harass them by putting it on the invite. You may include your wedding website URL where they can find your registry, also, through word of mouth, or bridal-shower invites.

Expert Tips And Advice For Having A Wedding During Covid 19
Marriage celebrations are a beautiful way to bring friends and family together, but lots of things aren't the same. Having a wedding covid 19 comes with tons of potential to spread the virus. As such, there are tips and advice that ensure the safety of you and the guests for the duration of the wedding. If you don't know them, we've created an updated list of this guide to help you.
Ensure that the invited guests show proof of not having symptoms or coming in contact with a covid 19 patient.
Choose a well-ventilated venue and keep as many areas as possible open. Insist that guests do not move around.
Make provision for a non-contact temperature reader and hand sanitizers at the entrance. If possible, have a guest book where a designated person writes the guests' details. This makes for easy contact tracing
Depending on your region or area, shrink your guest list to a maximum of 20 people. This must include all the essential vendors you need present, guests, and witnesses. It will be easier to contain the spread of the virus when the numbers are small.
Create ample space of at least two meters between guests and request for absolute quietness unless when asked to speak
Make it mandatory that all guests have their mask on except the couple and officiant if possible
Keep your ceremony as short as possible, a maximum of 30 minutes. Ditch all the readings, rituals, etc.
Let the couple handle the wedding ring, as you may neither have a best man or maid of honor.
Shut down all restroom facilities so that infections will not have breeding grounds. This is also one of the reasons to wrap up your wedding on time.
Postpone the reception for now, if you want to have something big. If not, move the party online.
Planning a wedding ceremony should revolve around you at the end of the day because the memory lives with you. So this is where the problem lies, as brides oftentimes don't know the way to make this happen. This post holds your hands and takes you through the throes of creatively planning your own wedding ceremony. The ceremony is an emotional time and should be about meaningful things that impact your relationship from ambiance to theme. So pull off a unique ceremony by drawing inspiration from this comprehensive post on planning a wedding ceremony.