SPONSOR HIGHLIGHT


If you are looking for chic and elegance for your bridal outfit, take a look at these marvelous TinaValerdi 2019 wedding dresses. This world-renowned wedding dress designer knows how to win the hearts of brides all over the world. Stunning wedding gowns, exclusive lace, the best natural fabrics and materials, delicate lines – everything to make your heart beat faster. It comes as no surprise that Tina Valerdi dresses become more and more popular every year! This year 2019 collections: "I'm Yours" and "Passion by Tina" speak for themselves. Just one glance at these romantic dresses will make you want to try on all of them immediately.


Collection "Passion by Tina" 2019
Brides of the world, rejoice, for collection Passion by Tina is already here! Tina Valerdi 2019 wedding dresses are both super sexy and romantic. Long flowing skirts, multiple layers of semitransparent tulle and – this year super trend – every shade of pink and cream you can imagine. Super hot open backs, illusion bodices – this collection is Tina Valerdi in its prime! Take a look to fall in love!
Hot But Simple Wedding Dresses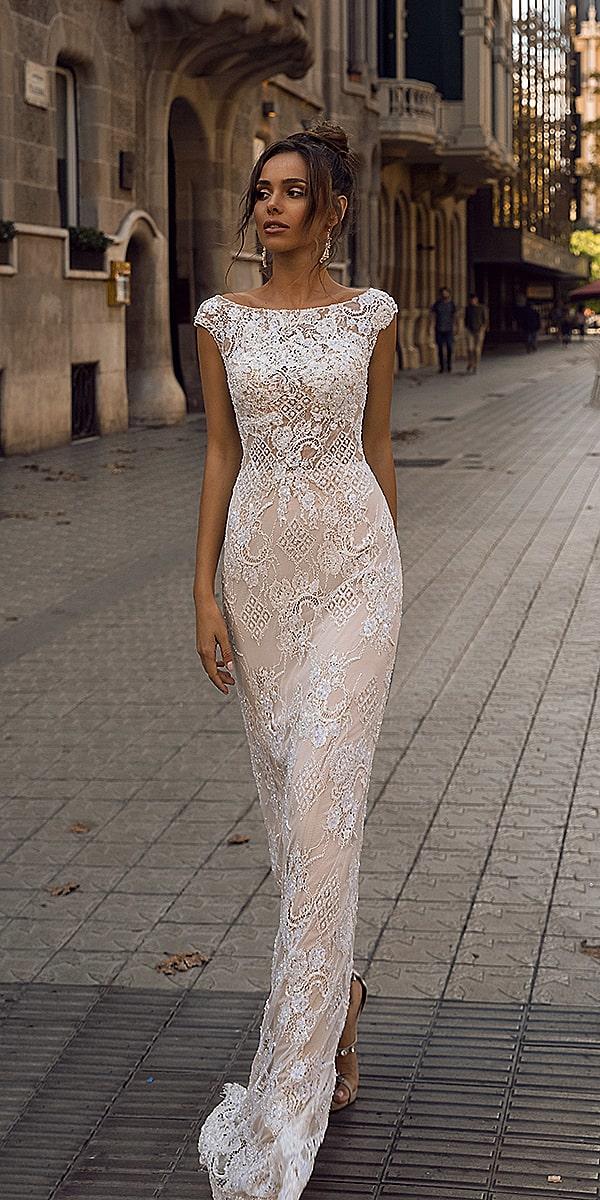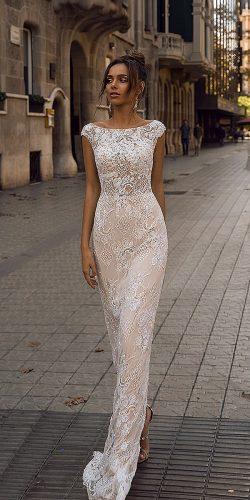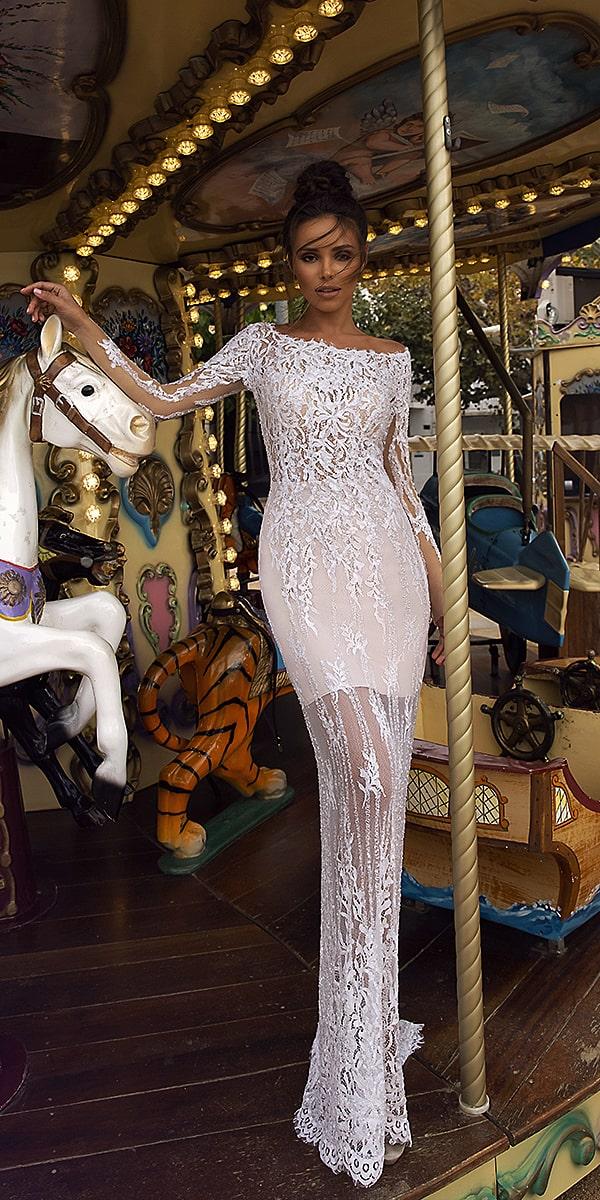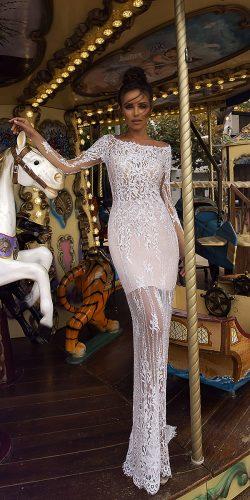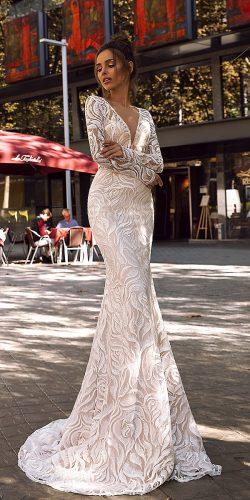 Classical silhouette of Aisha wedding dress highlights the elegant simplicity of this illusion lace dress the color of lemonade. Sexy tightness of semi-transparent Naomi dress with its short basic underskirt and long illusion upper skirt gives it a hot trendy look any modern bride would appreciate! The deep plunging neckline of Rebecca wedding gown draws attention to this otherwise modest long-sleeved mermaid dress, that looks chiseled from pink marble.
Sexy Beach Bridal Gowns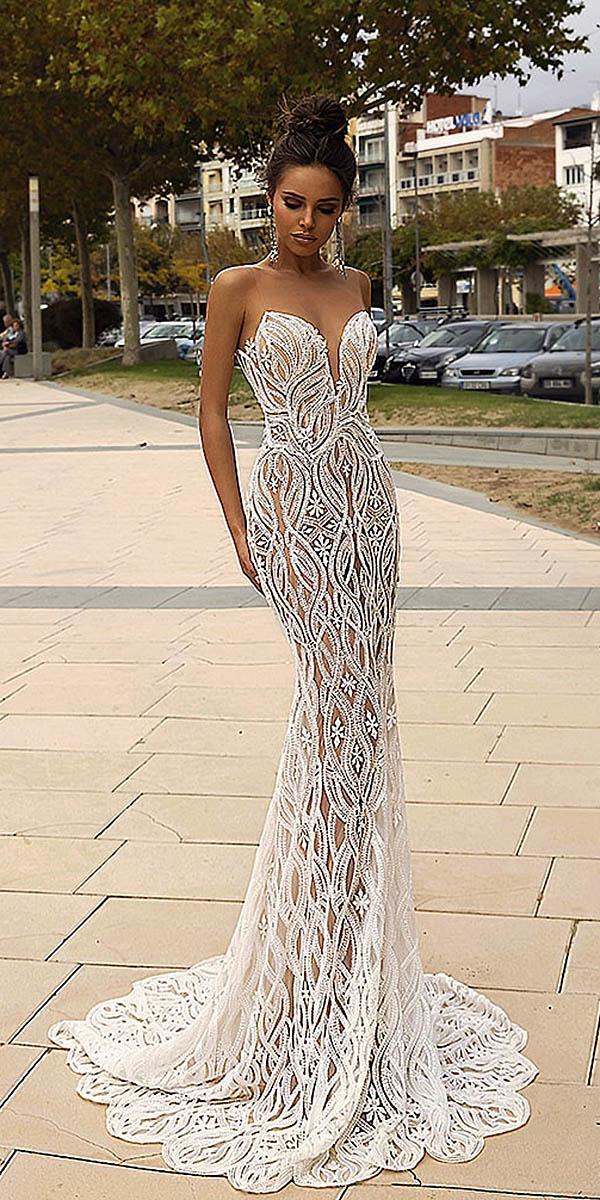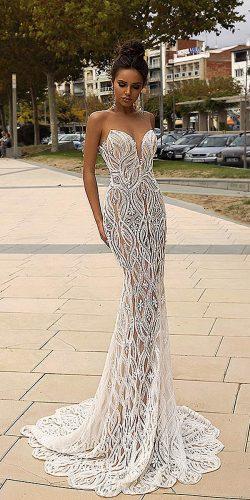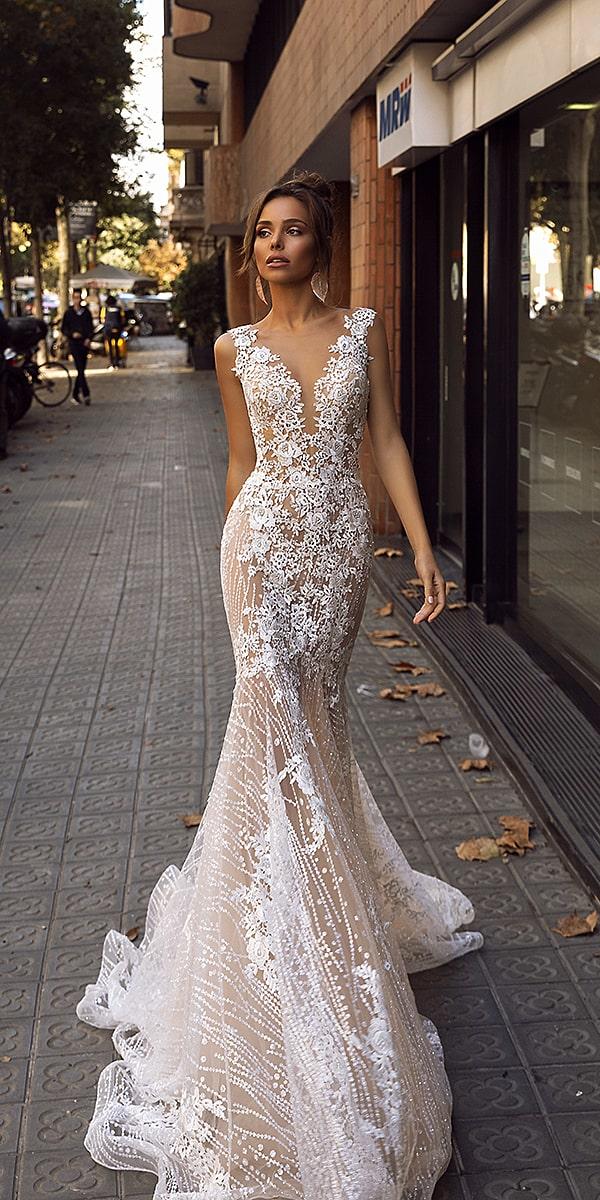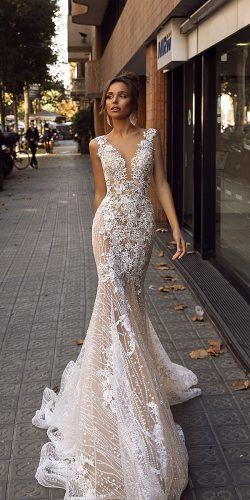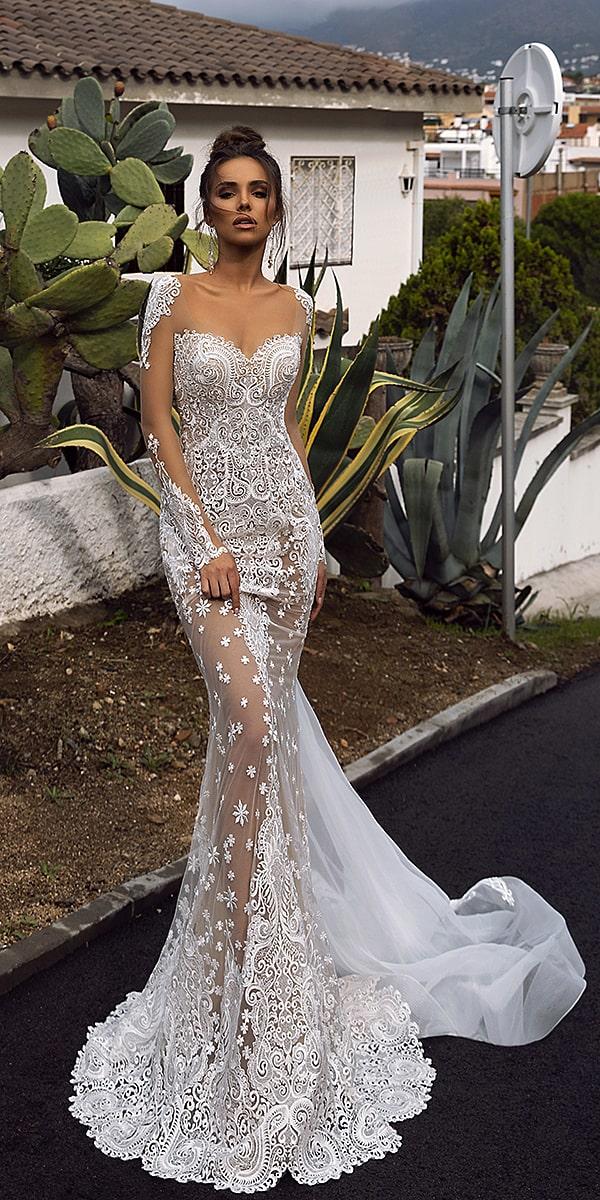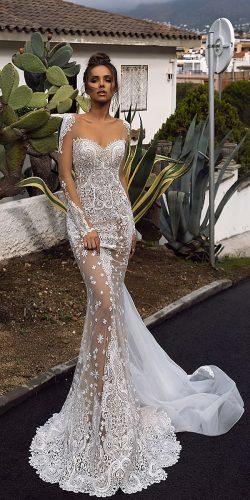 Feel yourself a beauty goddess, born of sea foam, with semi-transparent Venera wedding gown. Roxy wedding gown combines all the hottest trends: deep plunging neckline, 3D embellishments, flower pattern and multi-layered skirt. Illusion skirt Pamela dress with its intricate eastern ornament will show off your long legs, while keeping you completely covered from the hot rays of the tropical sun.
Ballgowns By Tina With Open Back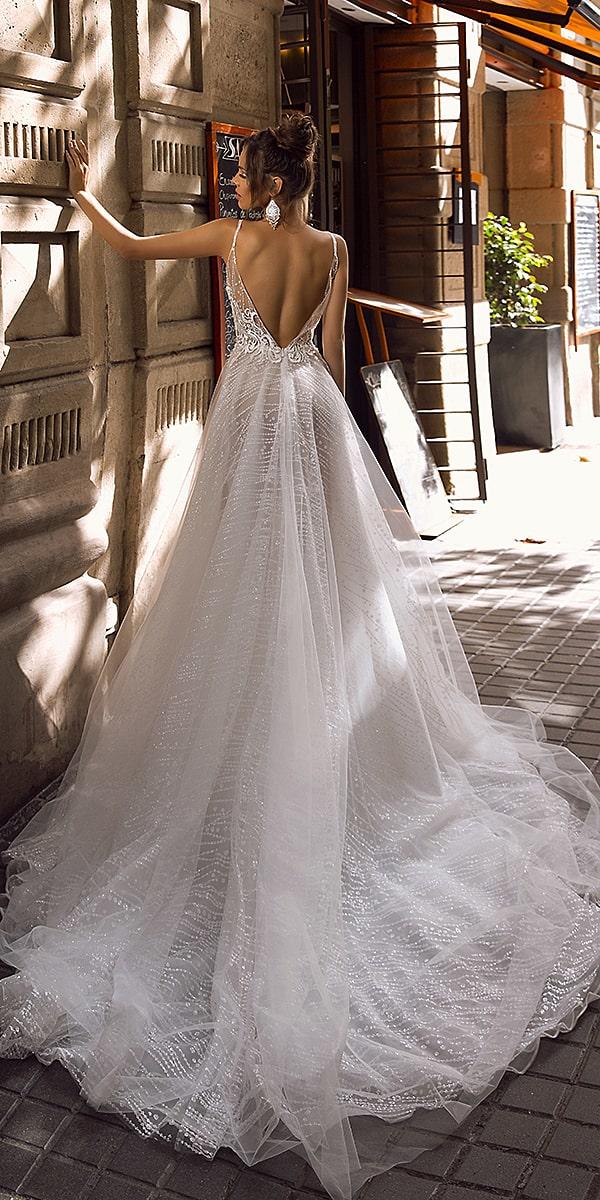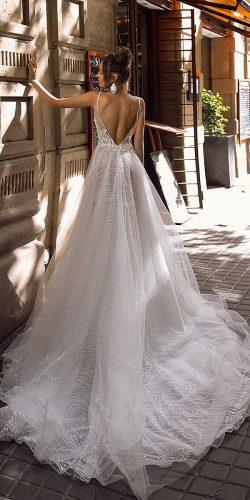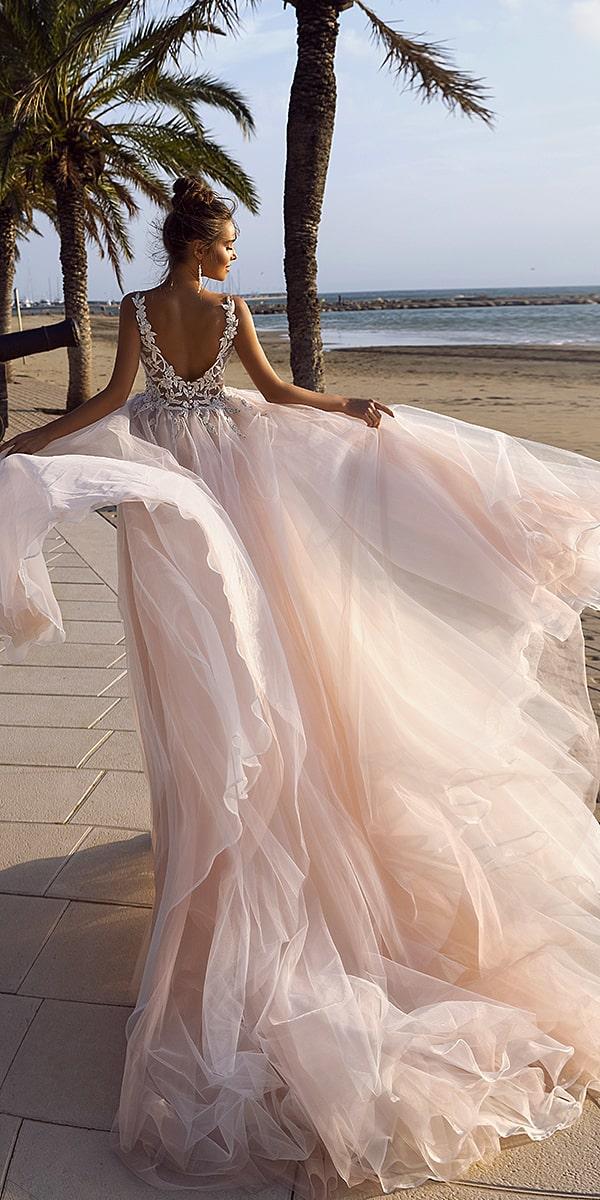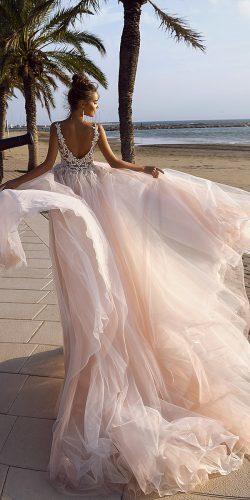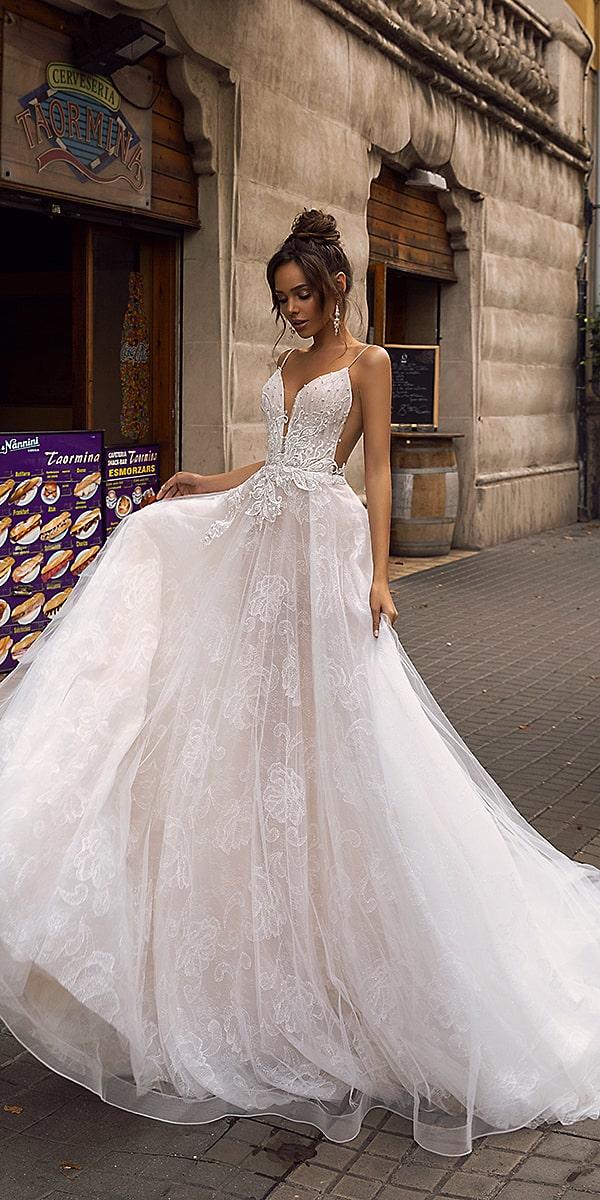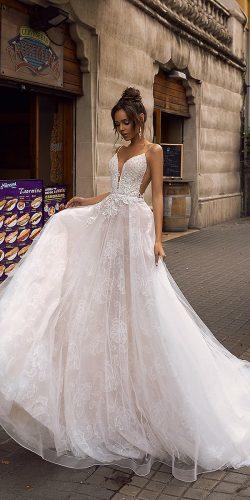 Spaghetti straps add elegance to the Passion dress with its long fragile looking snow-white layers of patterned tulle train. Mind-blowing Ariel ball gown will charm you with its airy skirt, open back and lemonade color, reminiscent of sunrise. Deep plunging neckline, 3D embellishments, large flowered patterns, and spaghetti straps – the Whitney ball gown is all about hottest trends!
Tina Valerdi 2019 Wedding Dresses With Stunning Details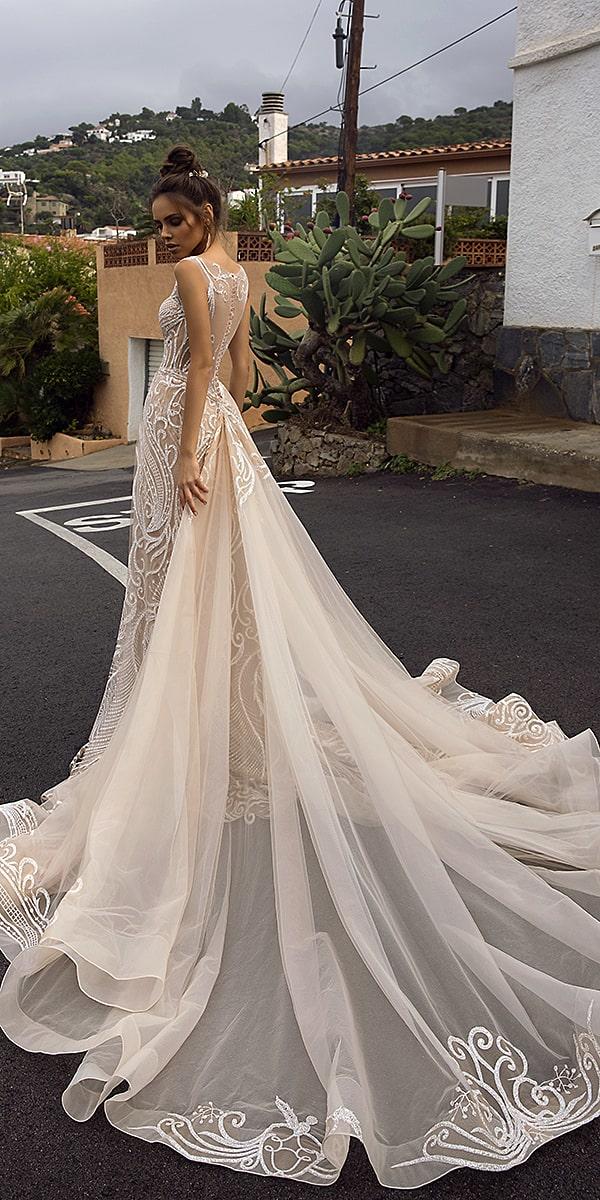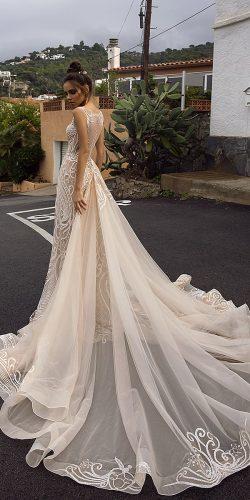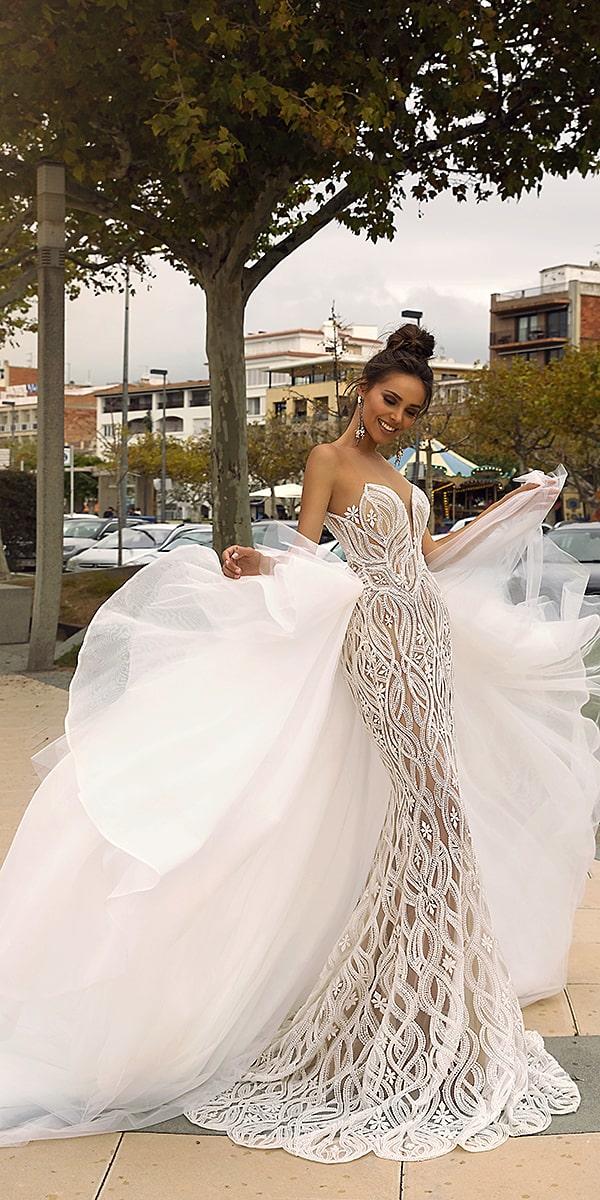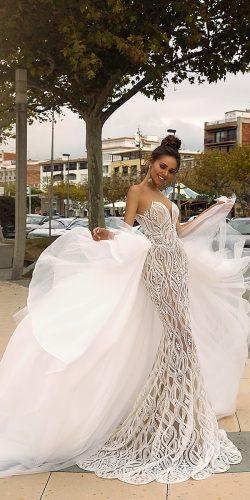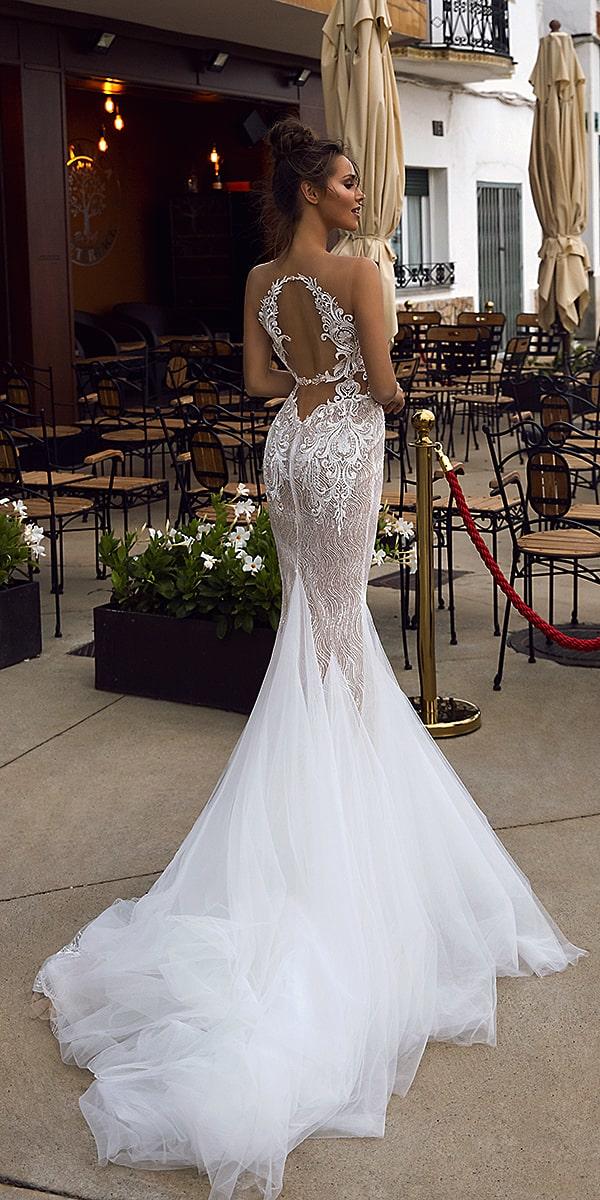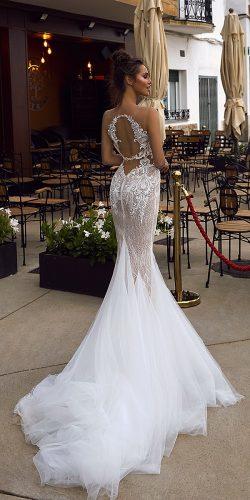 The amazing train of baby-pink Sirena wedding gown will leave your guests breathless, giving you a truly majestic look. Add some drama to the Venera dress with a voluminous multi-layered tulle train and let your inner goddess shine! Oval-shaped intricate lace back embellishment and positioning of the tulle train highlights stunningly sexy silhouette of Georgia dress, giving you some extra curves in all the right places.


Collection "I'm Yours" To Fall In Love
New 2019 collection has all the Tina Valerdi trademark features: exquisite silhouettes, airy fabrics, and intricate lace. At the same time, the dresses have this 2019 majestic look about them. Tina Valerdi stays true to her style, offering her own version of how a royal wedding gown may look. Aren't these dresses worthy of a Princess? Yards of flowing tulle, floral patterns, that are so fashionable this year, and, of course, long trains. A variety of silhouettes, open shoulders, intricately embellished bodices and bold leg cut dresses. Every girl will find her own perfect dress to look stunning! "I'm Yours" is available at select stores worldwide.
Beautiful Lace Wedding Dresses For You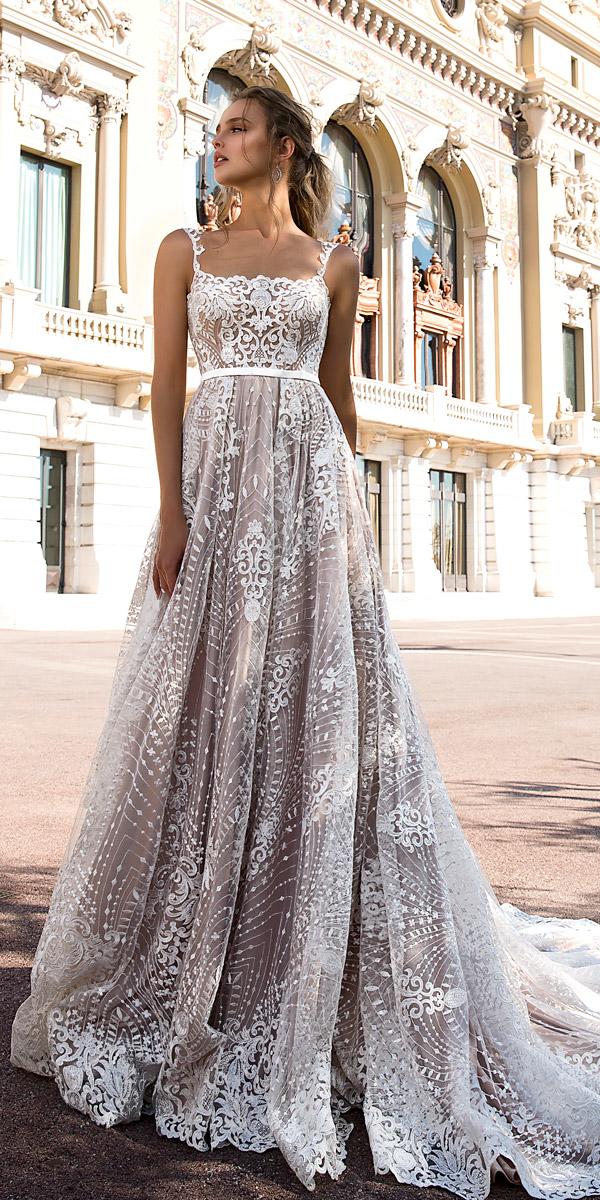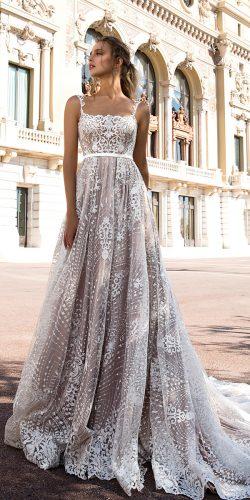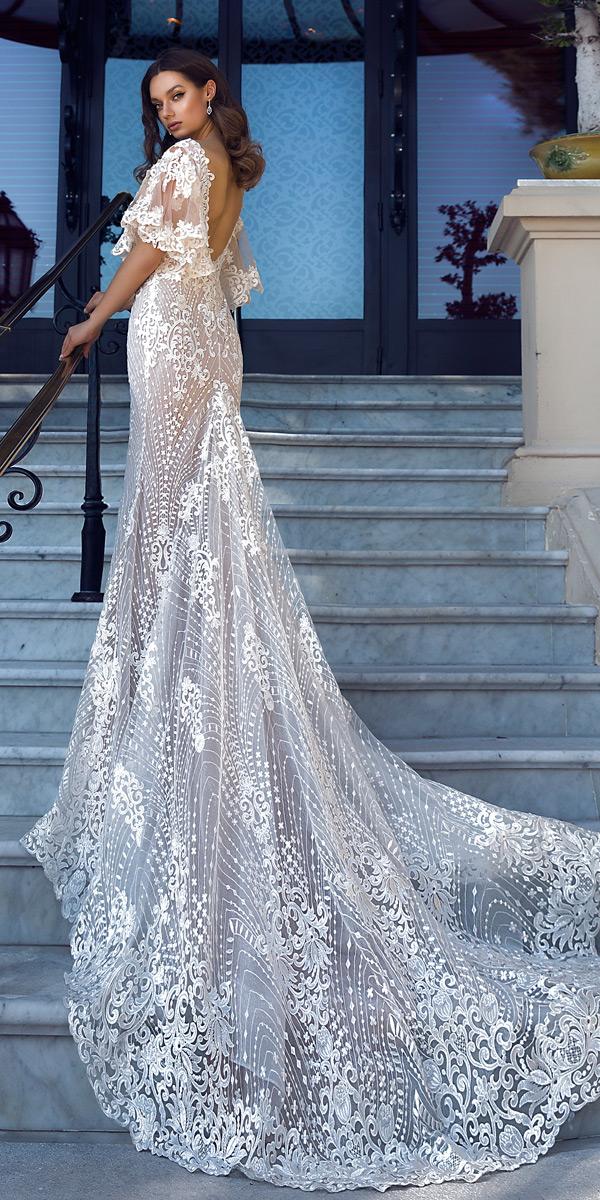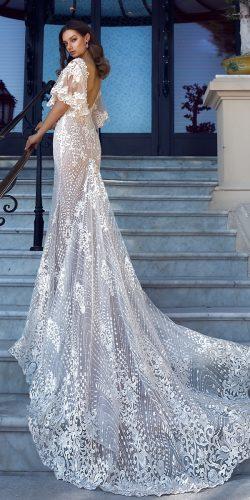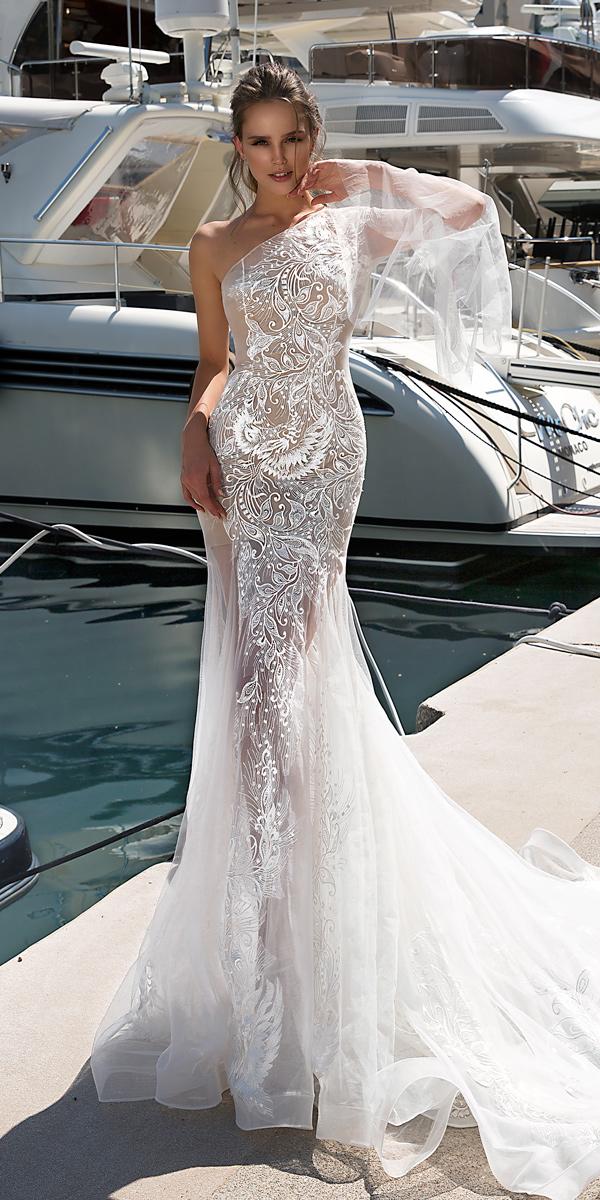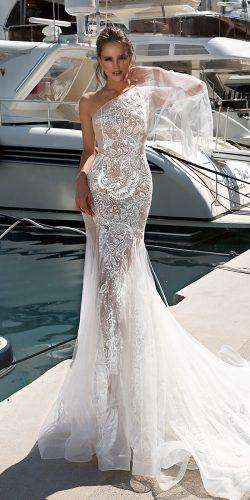 Marilyn is a classical A-line nude dress with an amazing train and 3D embellishments. Paris dress is an intricate lace royal train, see-through bodice, and sleeves – the dress for a bride who's not afraid to shine! Look at Rossaleen dress that is so gorgeous and ultra feminine: an asymmetric neckline and fantasy pattern across a see-through bodice.
Gorgeous A-Line Wedding Dresses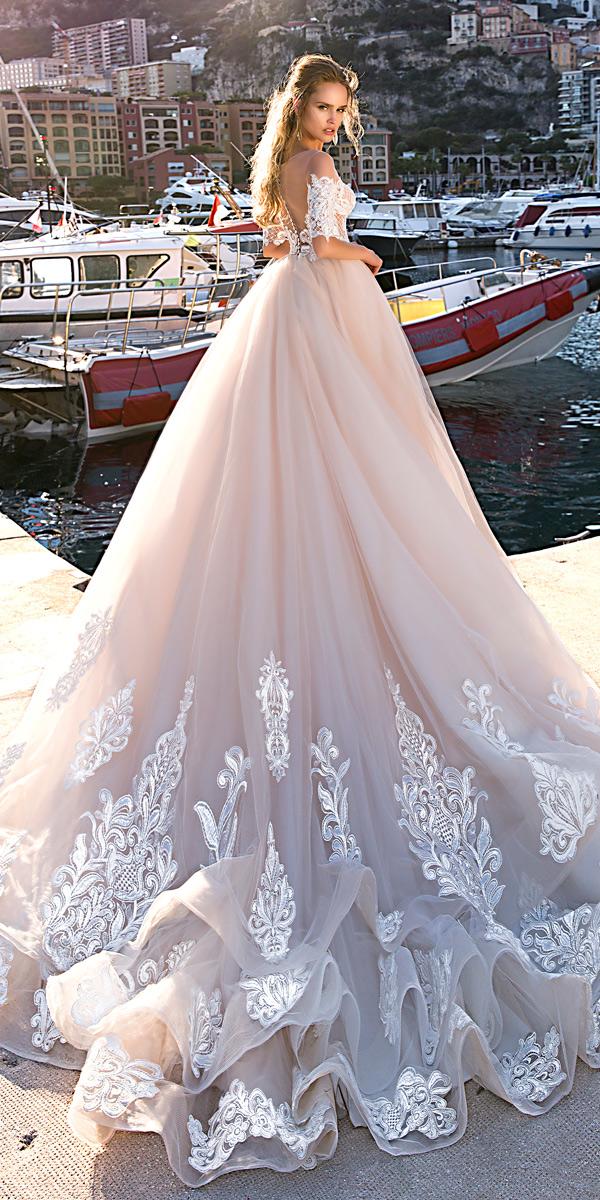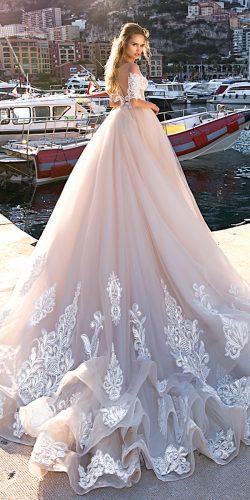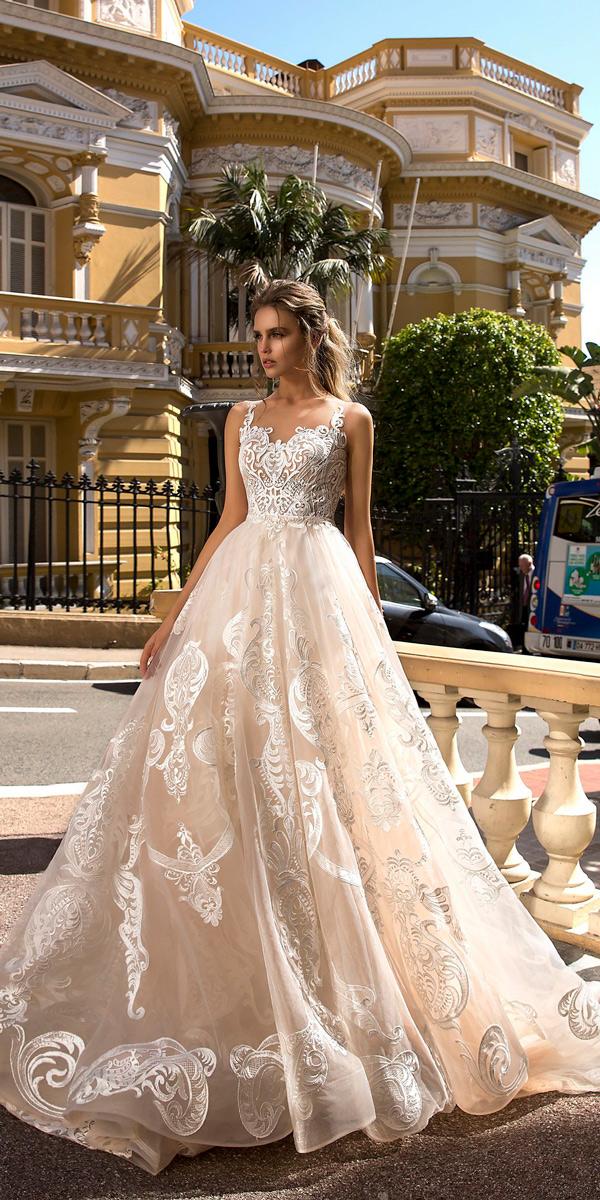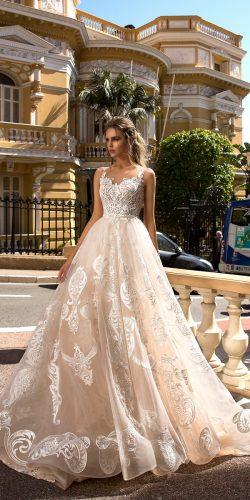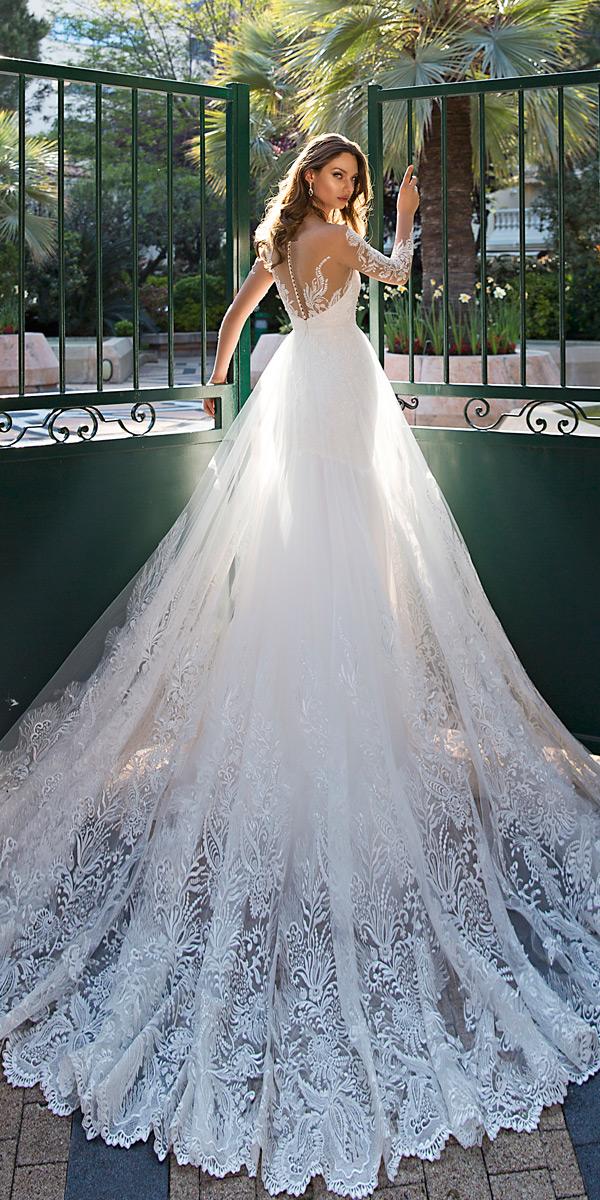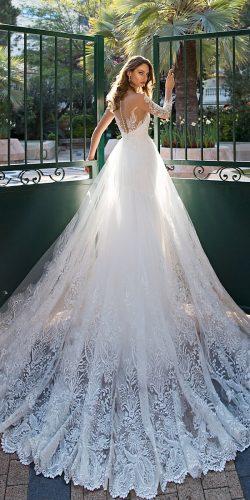 If you want to feel like in a fairytale, choose Sharlotta wedding gown. An amazing princess ball gown with an original see-through top and a stunning tulle skirt. Marisol is an ivory colored sexy tattoo effect neckline A-Line dress. Look at Lilian style that's a mermaid silhouette dress with a voluminous tulle overskirt will make you unforgettable.


It doesn't matter which of Tina Valerdi 2019 wedding dresses you will choose – each of them is most astounding and unique. See all the stunning bridal gowns from "I'm Yours" and "Passion by Tina" 2019 collections at tinavalerdi.com