SPONSOR HIGHLIGHT
---


Each bride wants to look stunning on her wedding day. If you want a really special bridal gown, take a look at the new collection of Tina Valerdi wedding dresses. Bridal gowns by Spanish wedding fashion house Tina Valerdi have won hearts of brides all over the world. The brand currently has local distributors in 17 countries worldwide, including the United States, Europe, and Australia. This world-renowned wedding designer manufactures dresses and bridal accessories from the top quality fabrics. Amazing lace, hand-beaded and blush-colored wedding gowns made from exclusive materials. French lace, Italian satin, Egyptian silk chiffon, and tulle make exciting Tina Valerdi silhouettes even more feminine and seductive. Mermaid, A-line, Ball gown – each bride is sure to find something special for her. Every dress is made with individual measurements, which guarantees a perfect fit!
Amazing Collection "Passion by Tina"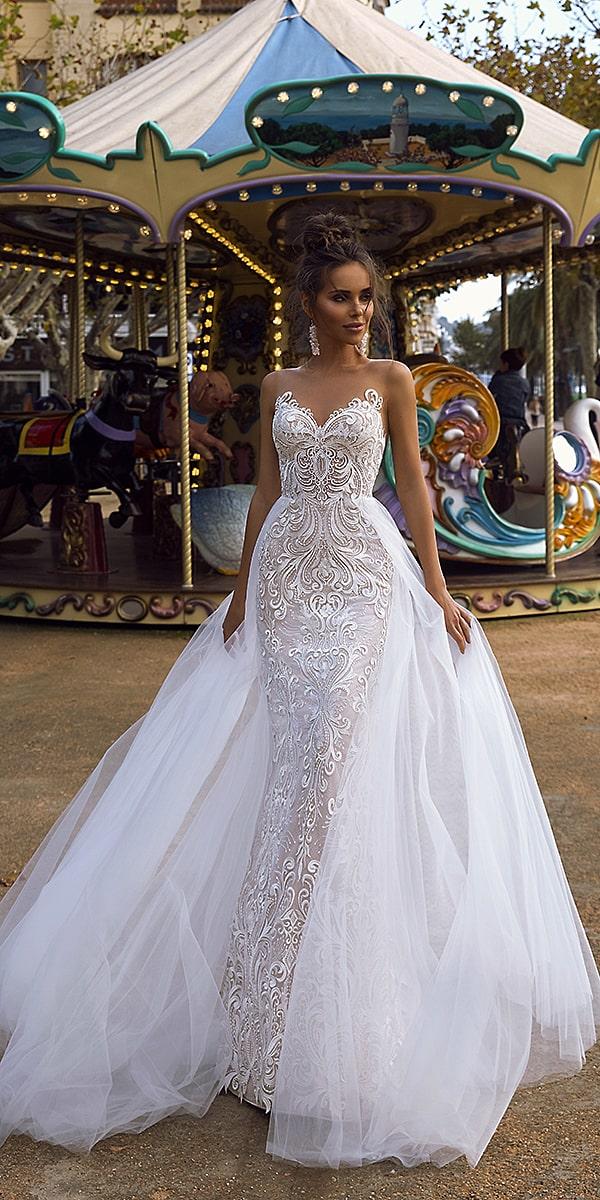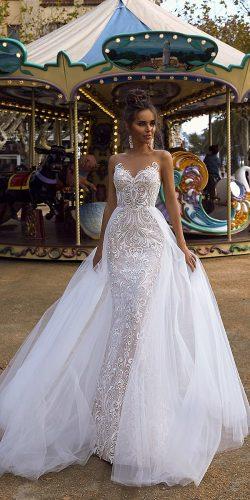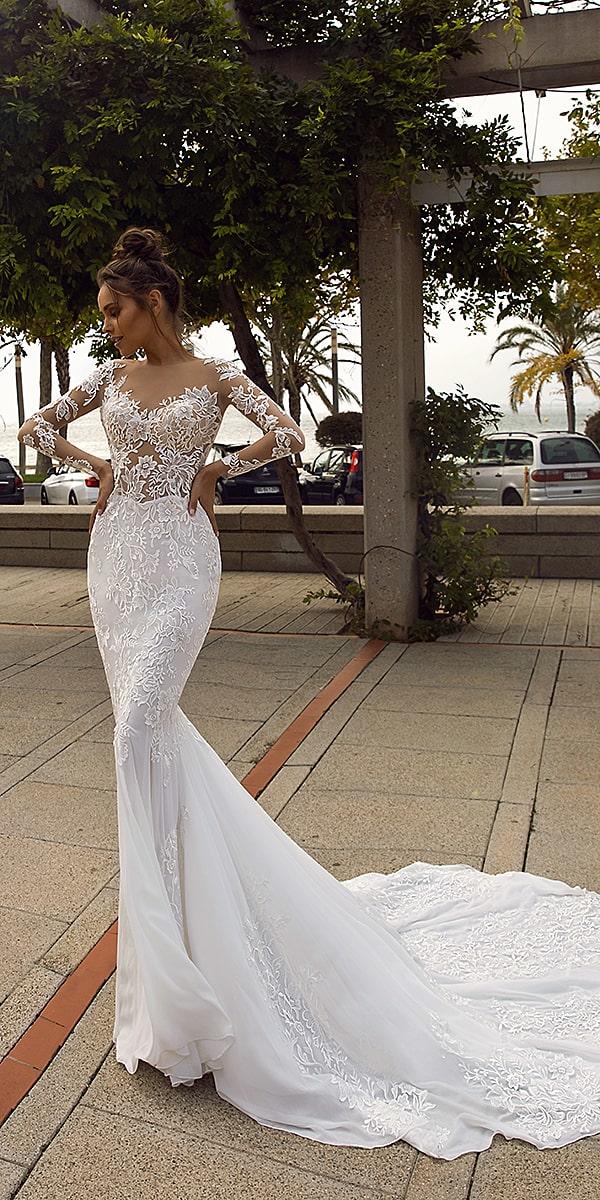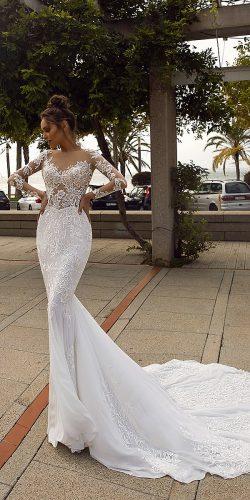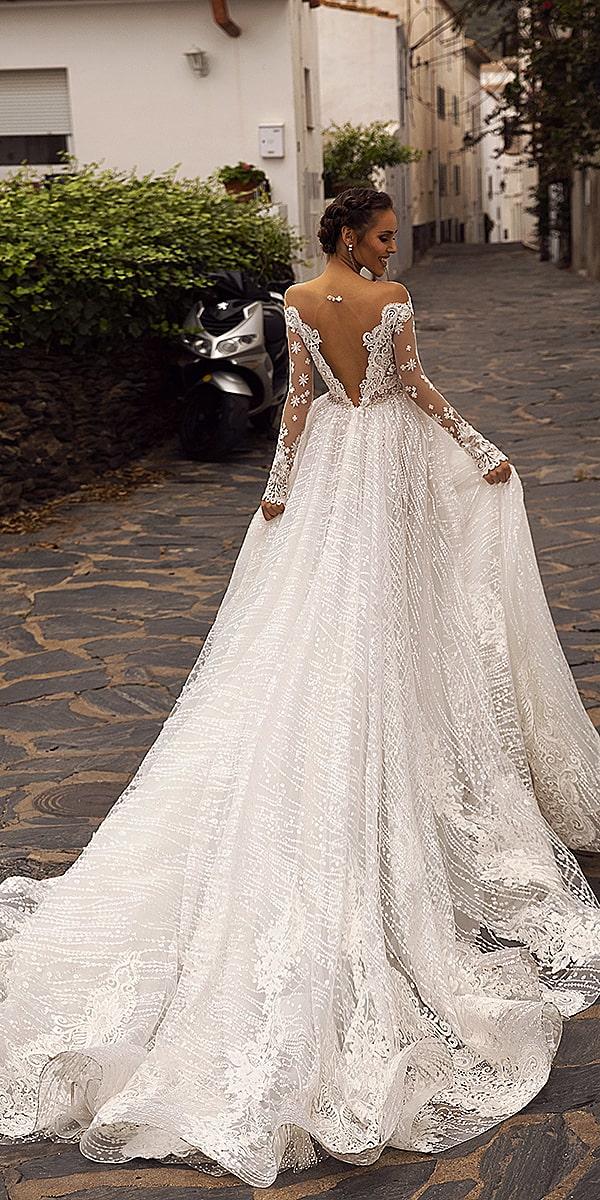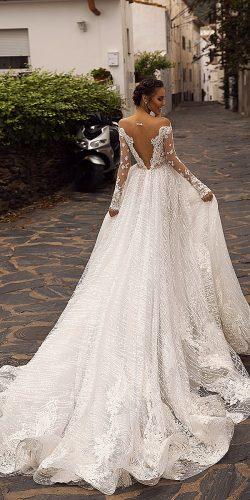 Voluminous side skirts of Sylvia wedding dress add romance to its classical mermaid silhouette, uniting two of the hottest trademark features of Tina Valerdi wedding dresses. The floral pattern of lace long sleeves and illusion bodice of Paige wedding gown give this otherwise classical mermaid dress a trendy look. The fantastic long train of Verona wedding gown will make you feel like a snow princess. Its fragile-looking white train fabric is reminiscent of winter glass patterns – and just as beautiful!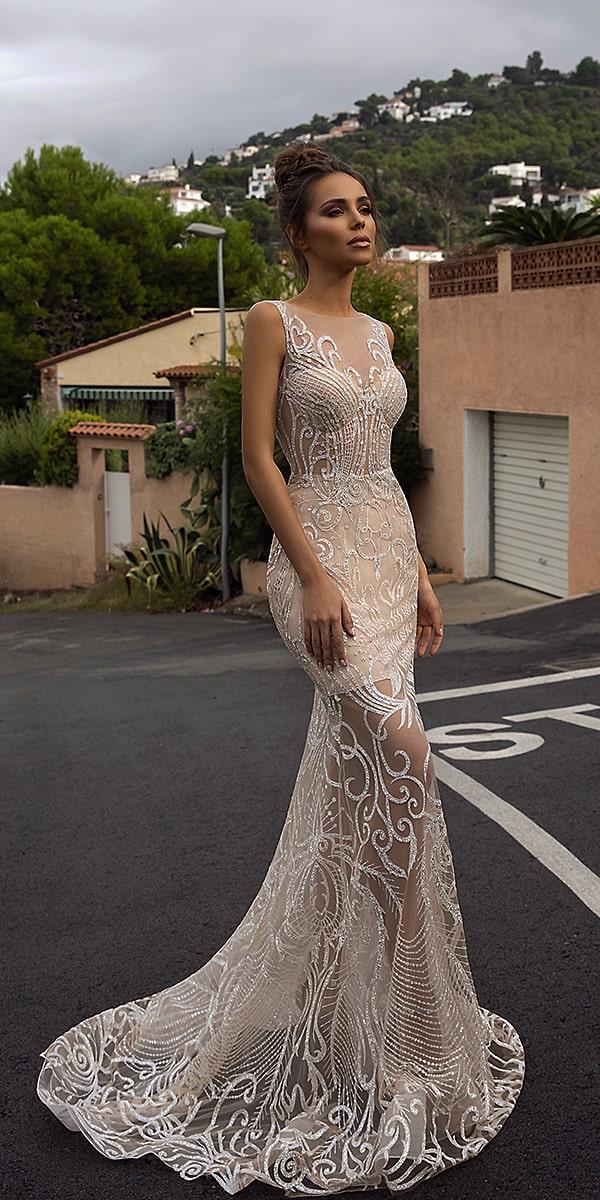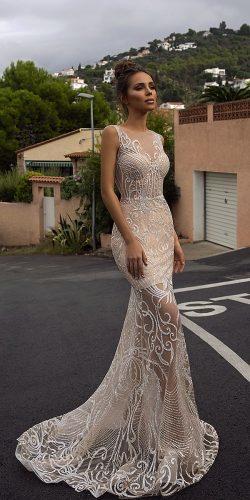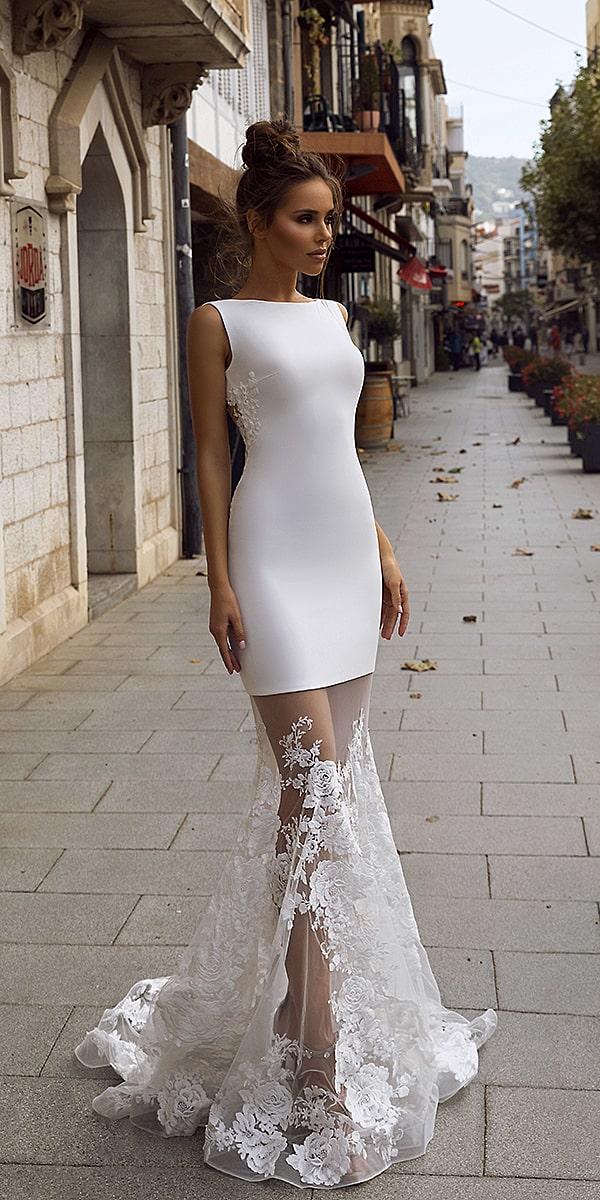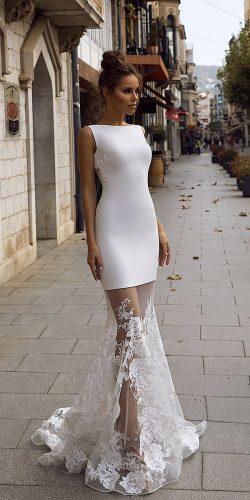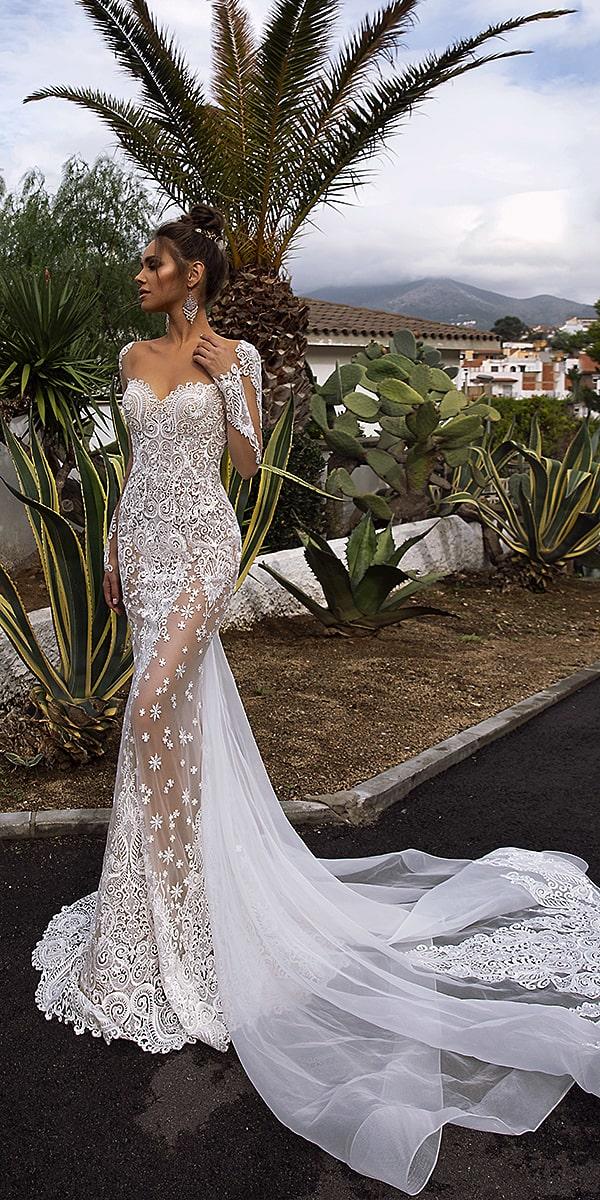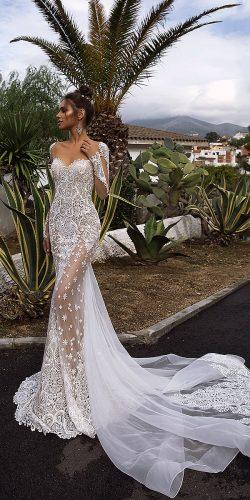 There is some irresistible tribal vibe in lemonade-colored illusion fabric of Sirena wedding gown. Love it! The astounding Amaya dress combines plain simplicity of pure white atlas mini dress with a romantic illusion mermaid tail. Astounding leg and arm slits, illusion skirt, yards of tulle and intricate lace make Pamela wedding gown dramatically eclectic.

Tina Valerdi Wedding Dresses – Collection "I'm Yours"
The newest collection 'I'm Yours' is truly gorgeous! Tina Valerdi wedding dresses are all about airy fabrics and intricate lace. Yards of flowing tulle, floral patterns, and long trains. A variety of silhouettes, open shoulders, intricately embellished bodices, and bold leg cuts! Take a look at these amazing dresses and choose your perfect wedding gown!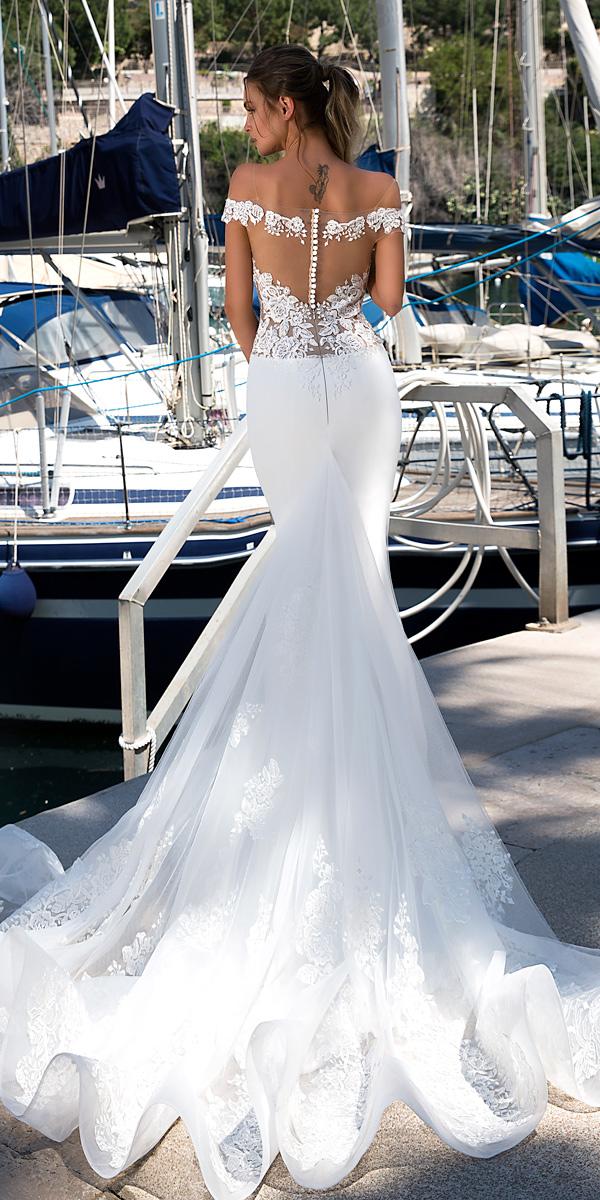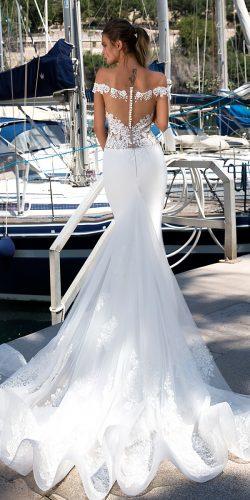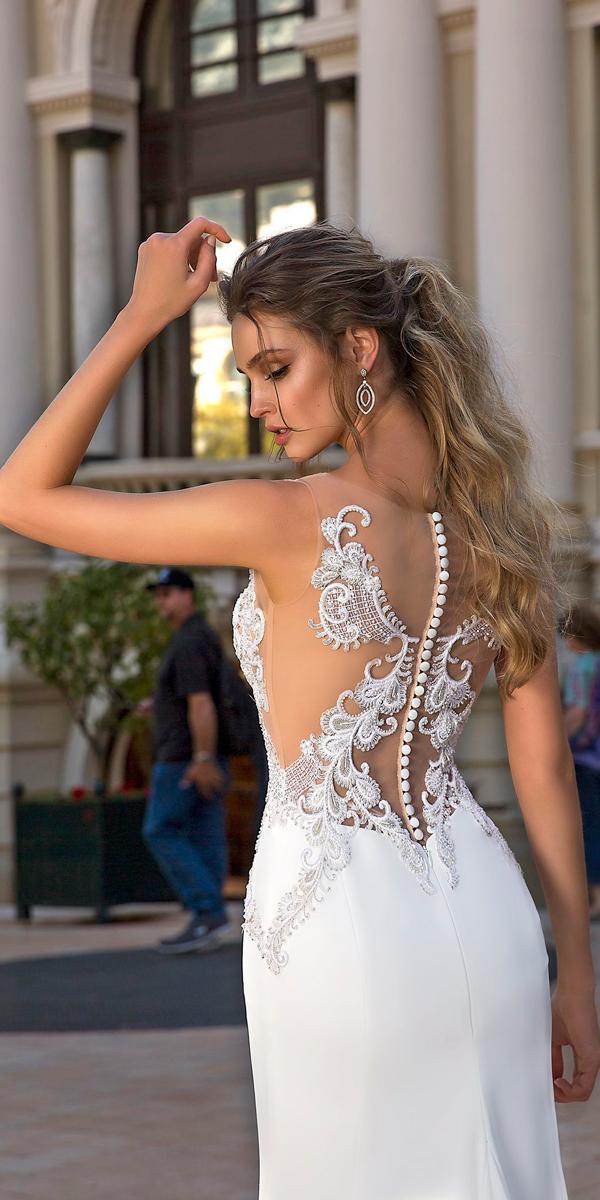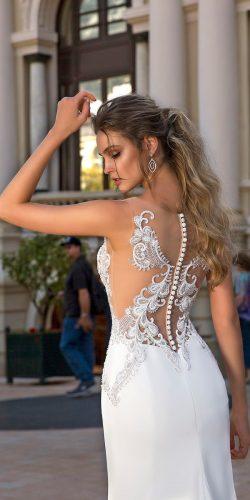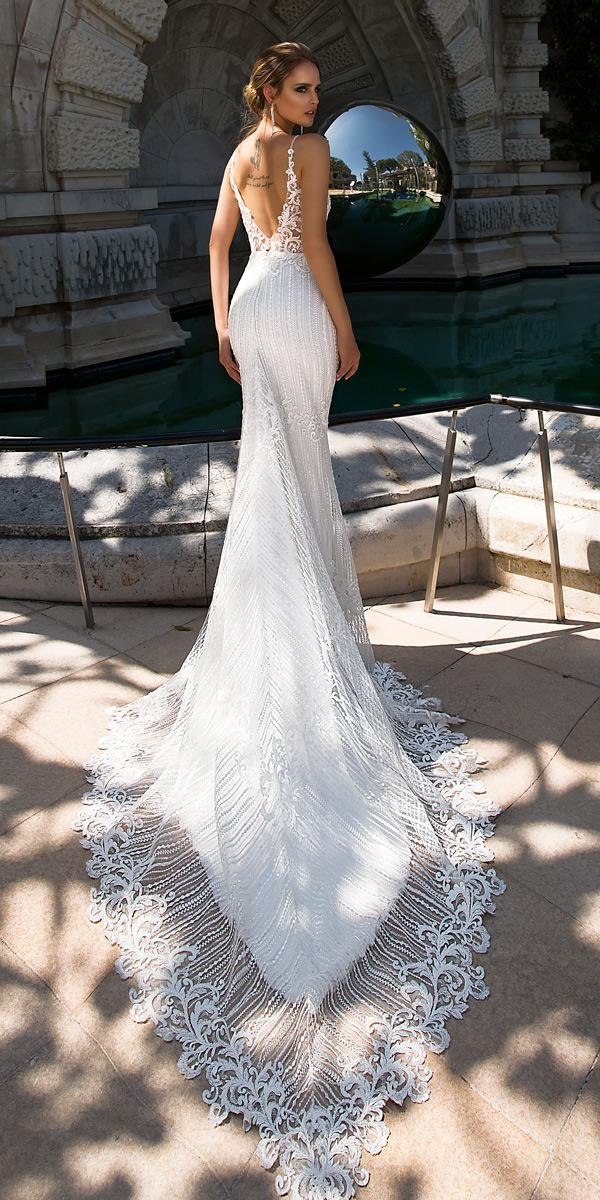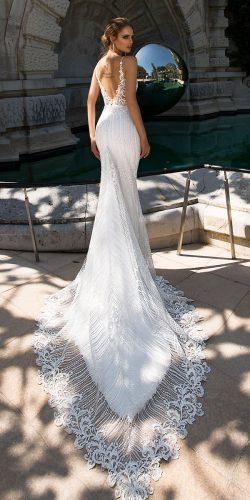 Aleksandra gown has an illusion lace backless! This mermaid silhouette is finished with a train. Romantic Ingrid is a tattoo effect lace backless dress. Its richly embellished bodice and dramatic elegant skirt are worthy of a royalty. Marta trumpet dress has most intricate lace train you can imagine! Its lace top, V-neckline and low back will make you look both elegant and sensual!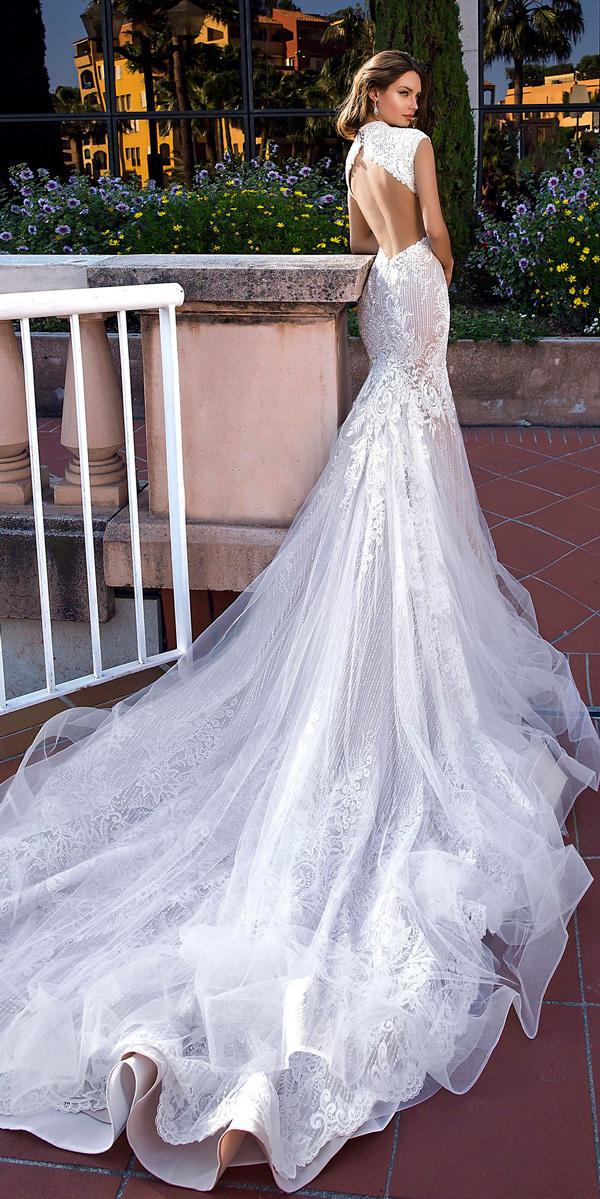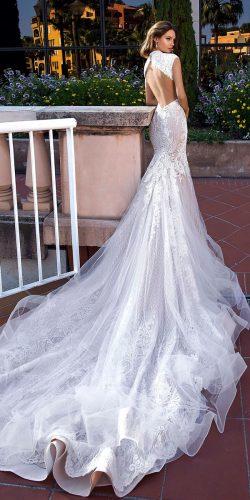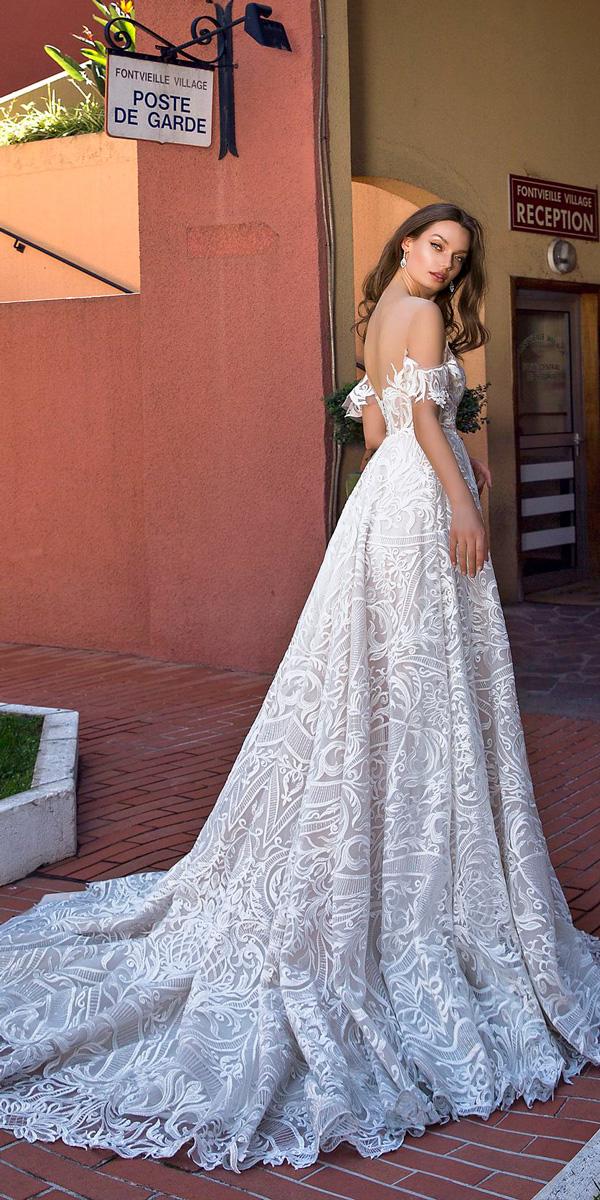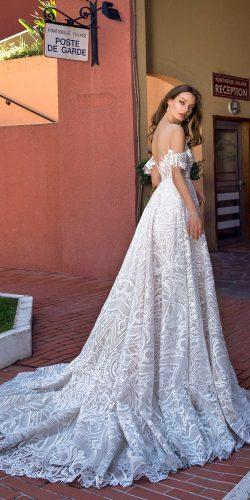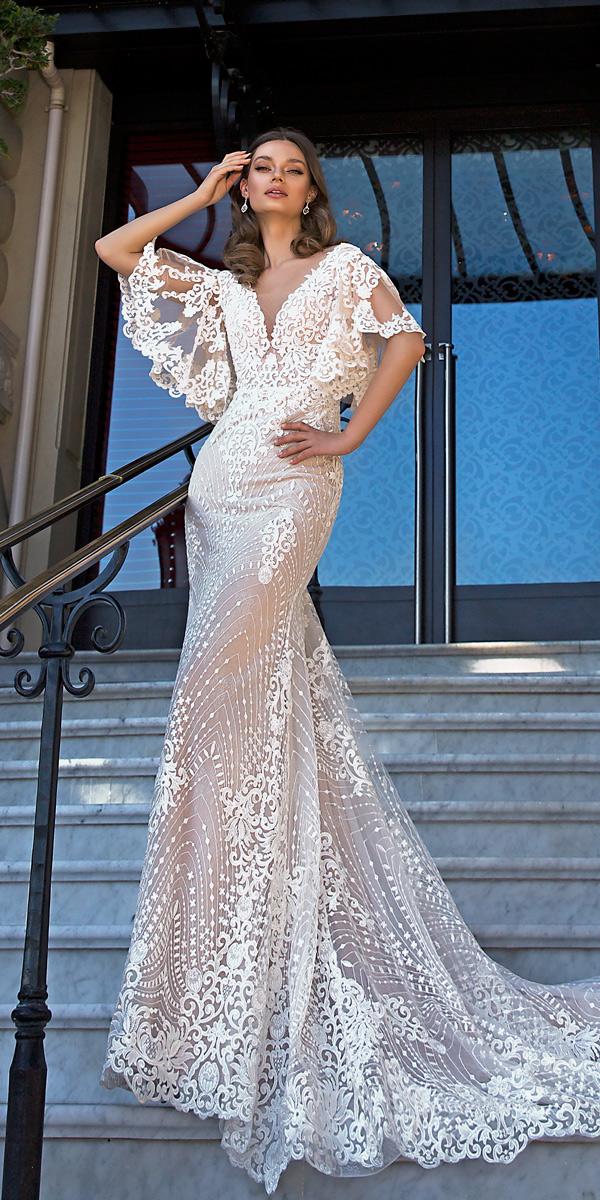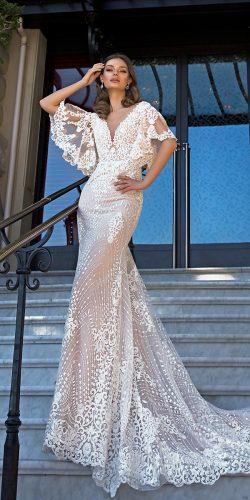 A gorgeous Megan trumpet dress is a richly lace hand-beaded. Sexy low back create an amazing look. Look at an amazing Melanie princess dress. Romantic off the shoulders and charming lace will make you the most beautiful one. Its delicate color and lace embellishments are as romantic as can be. An amazing lace of nude colored Paris dress, its royal train, and see-through bodice is enough to drive your crazy. Its vintage-inspired sleeves and trumpet silhouette will make your guests swoon at the sight!


Marry Line Collection "Love In The Palace"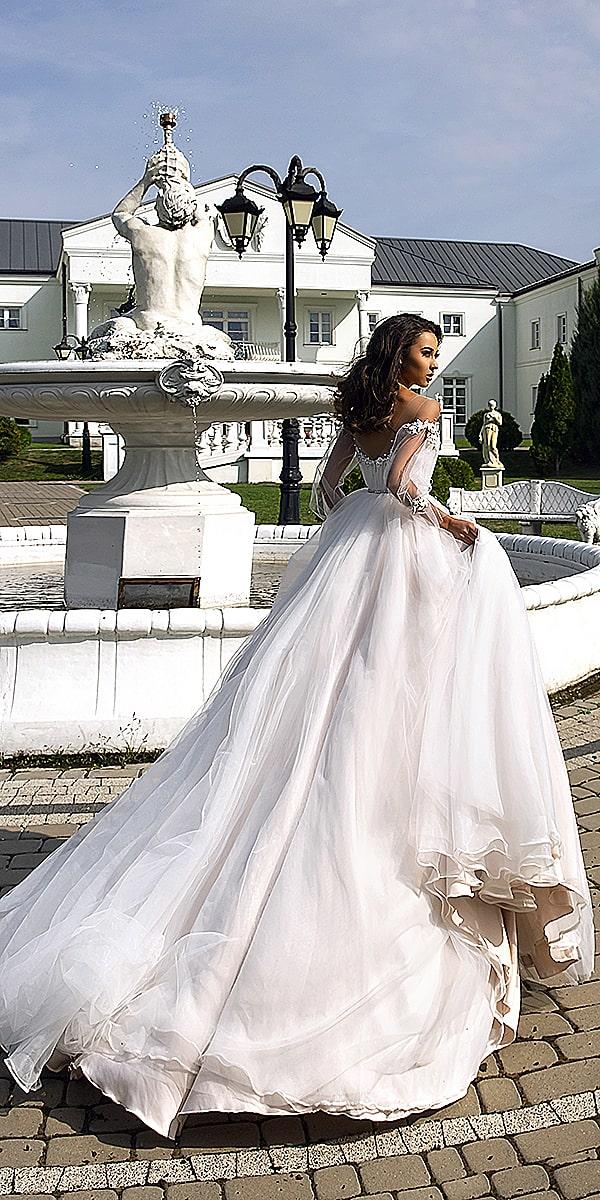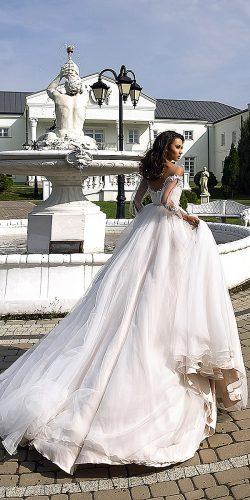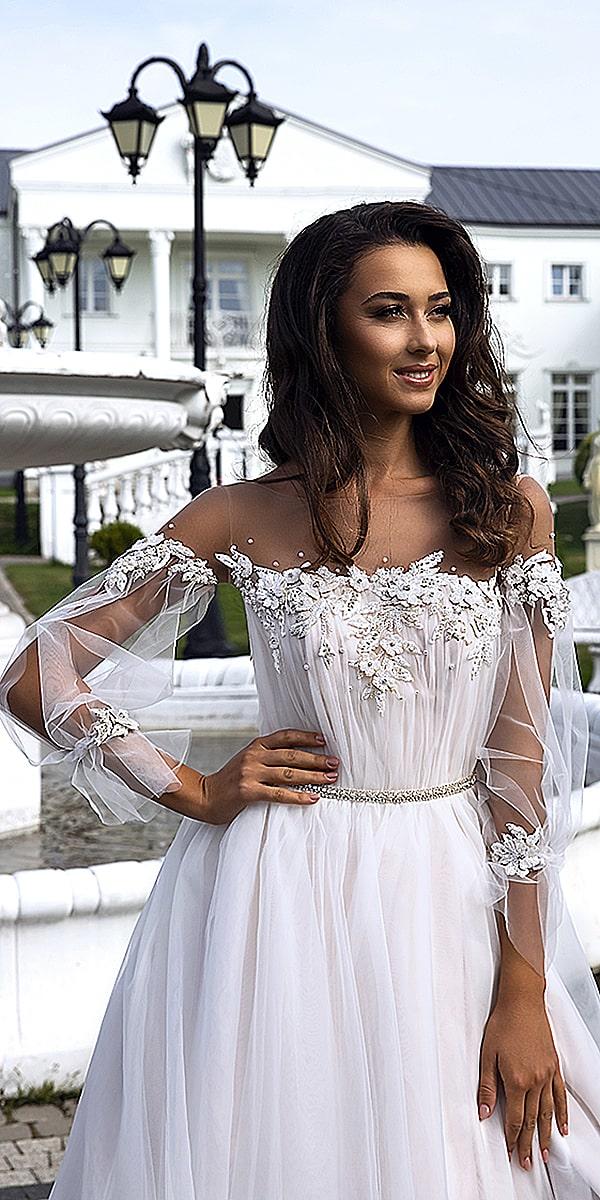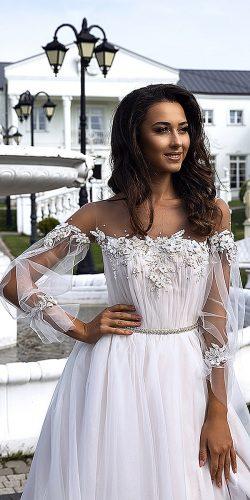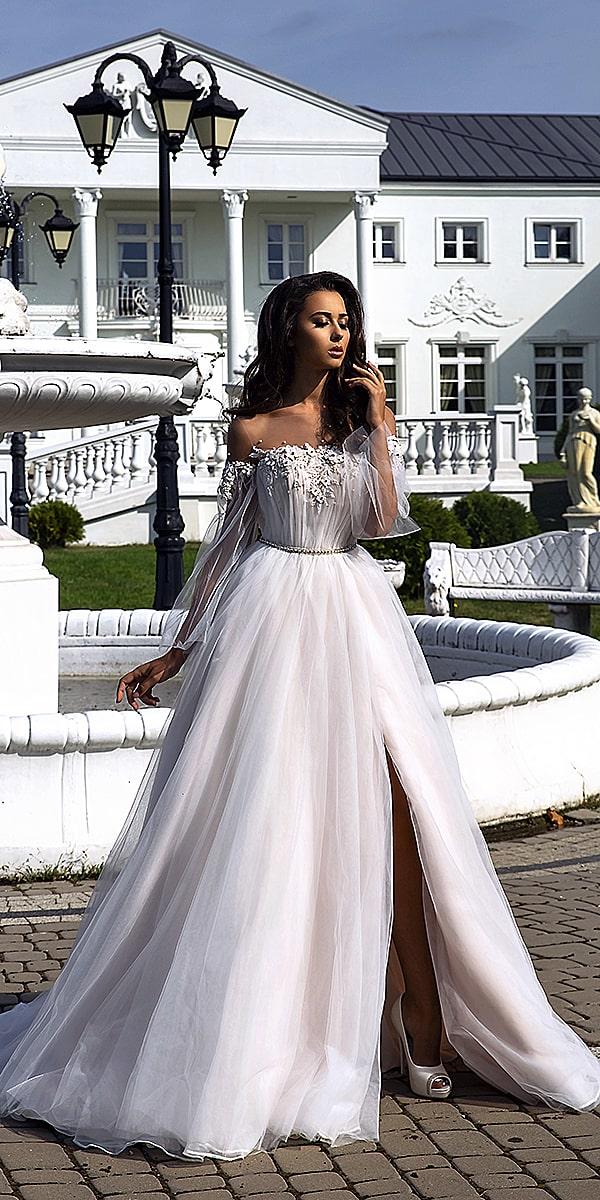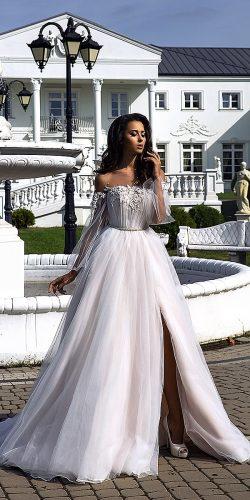 Flowing tulle skirt and princess silhouette, open shoulders and 3D embellished neckline – the design to fall in love with! Monroe dress is one of the most gorgeous Tina Valerdi wedding dresses. Leg slit, flower patterned embellishments, multi-layered skirt and illusion sleeves – this dress is both sensual and innocent.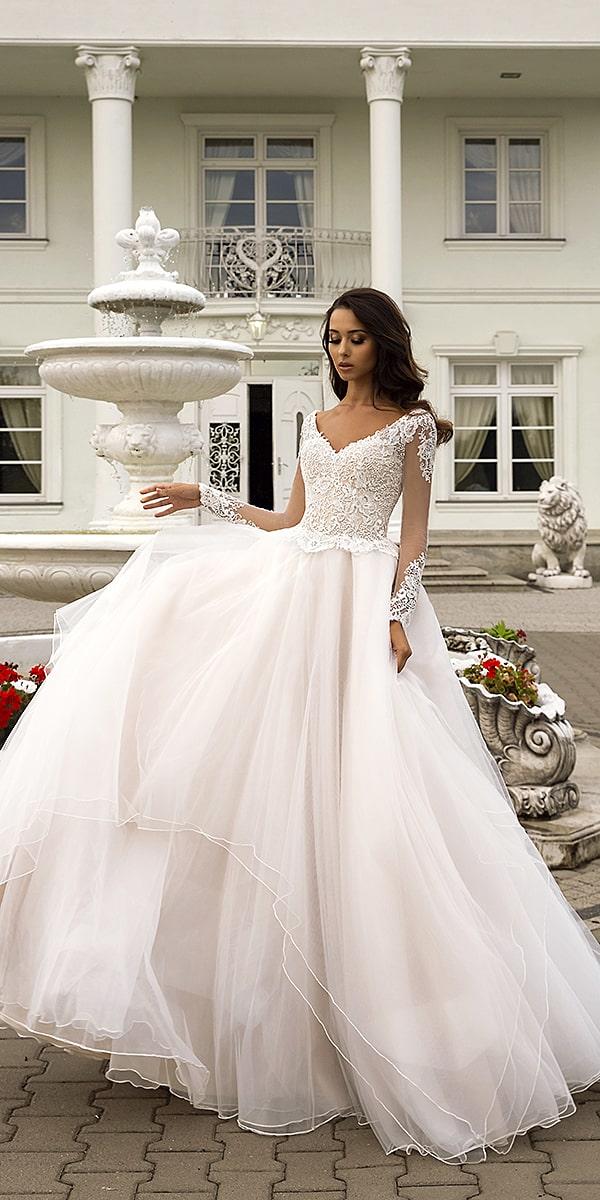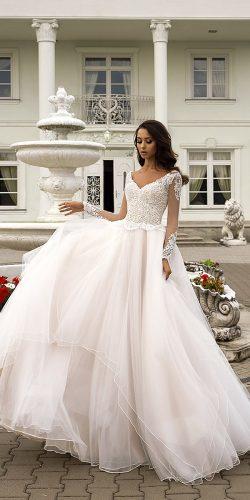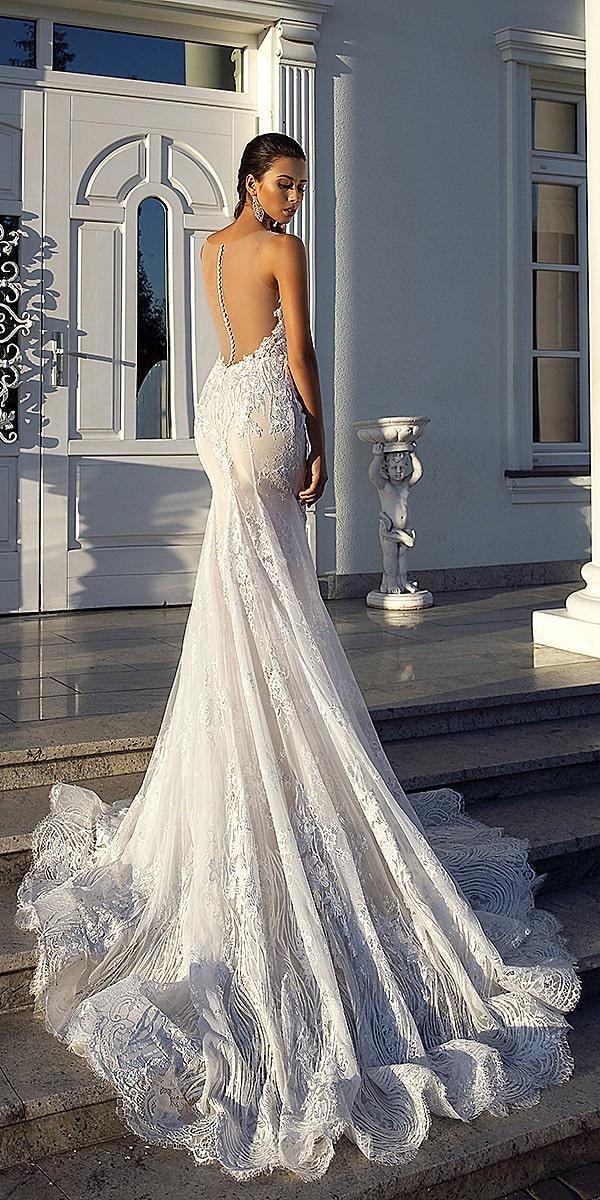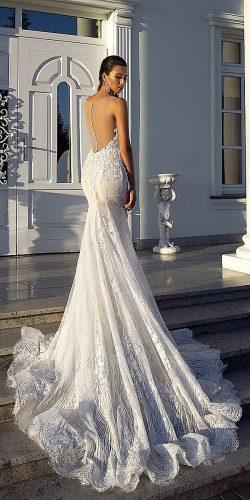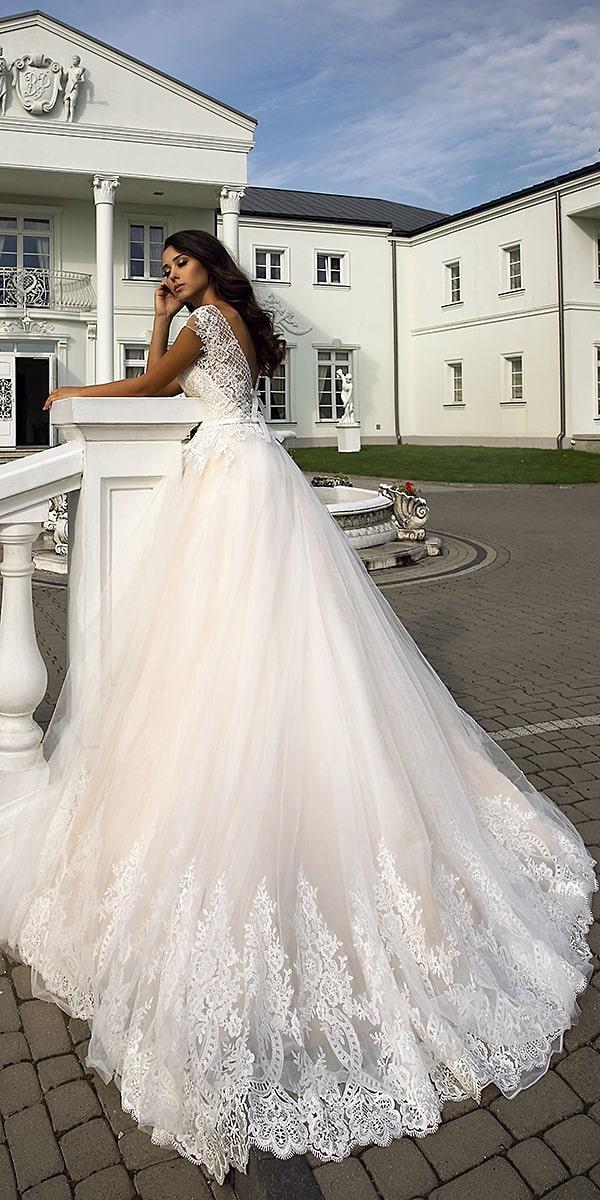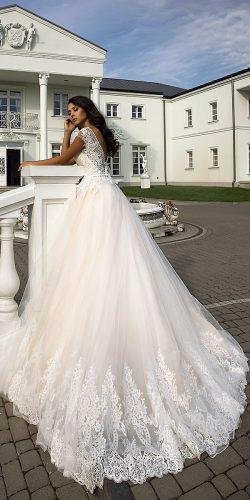 Multiple layers of plain tulle skirt, long illusion sleeves and richly embellished bodice – this wedding ball gown Claudia is worthy of a royalty! A mermaid silhouette, bold design of a see-through back and a long train – this dress Jasmine is truly iconic! Low-cut back, intricate floral pattern along the hemline and on the cap sleeves – this might well be the dress of your dreams! Cameron


Previous Collections by Tina Valerdi
Each of Tina Valerdi's collections is simply astonishing! Take a look at 'Timeless beauty' for minimalist pure white gowns, reminiscent of the wedding dress of Dutchess of Sussex. Choose 'Barcelona dreams' for 3D floral embellishments, that are so popular this year. Try 'Nude perfection' if plain white is too simple for you.

Awesome Ball Gown Wedding Dresses For Brides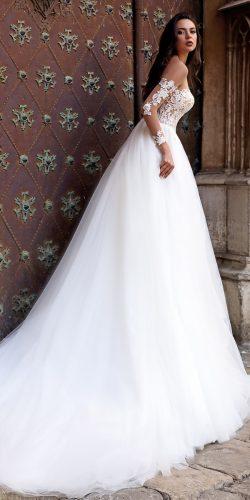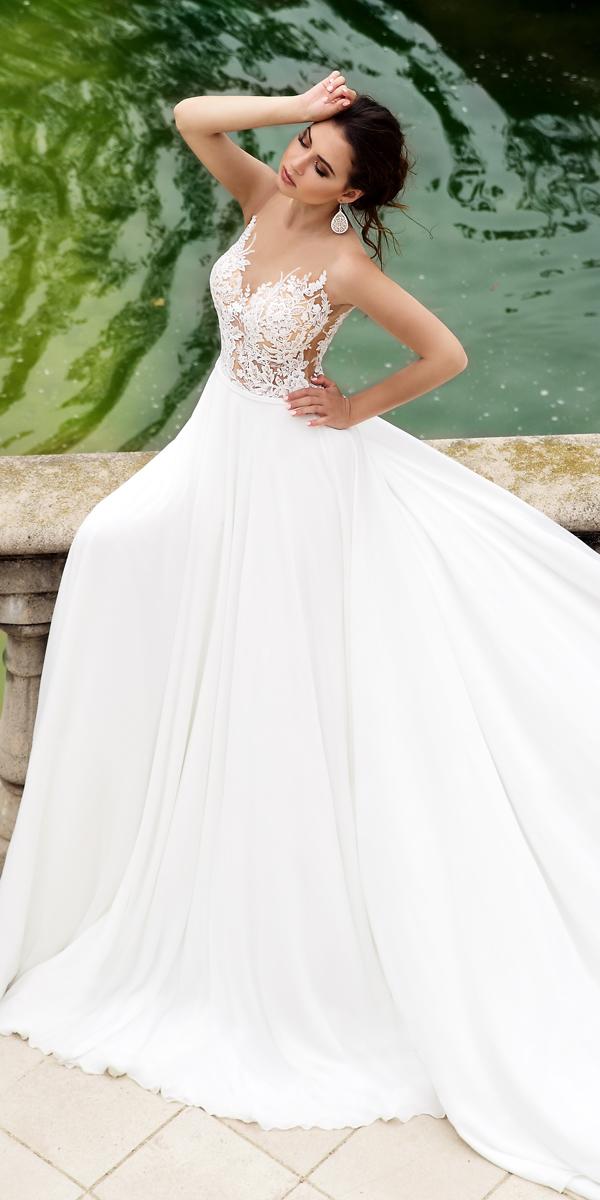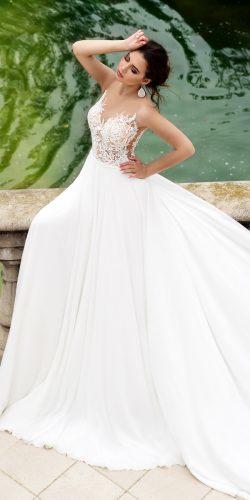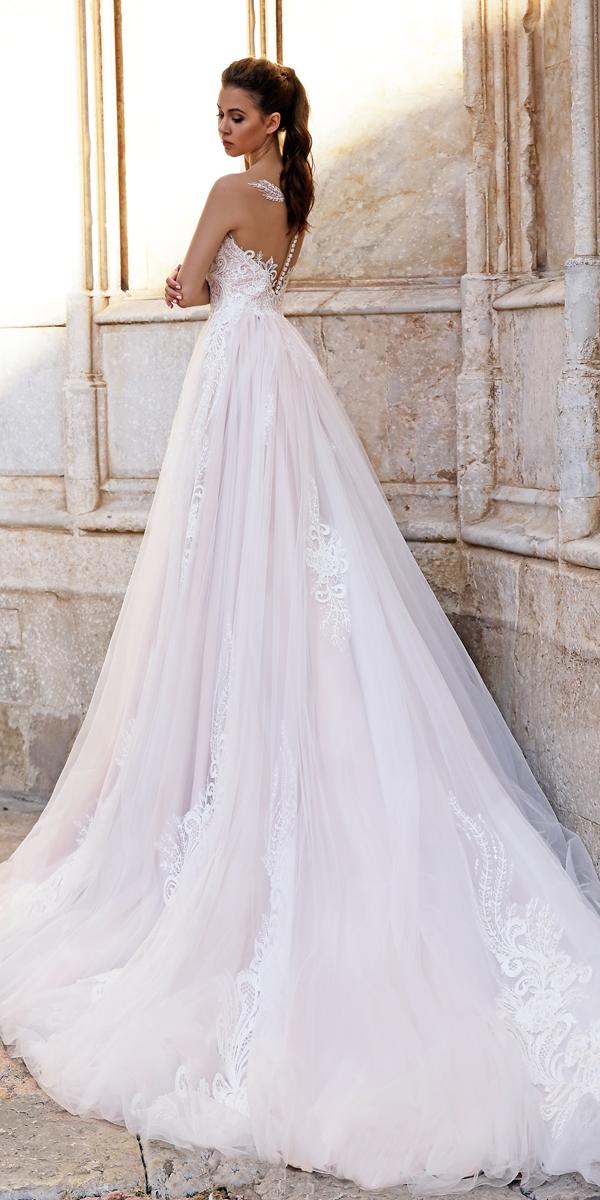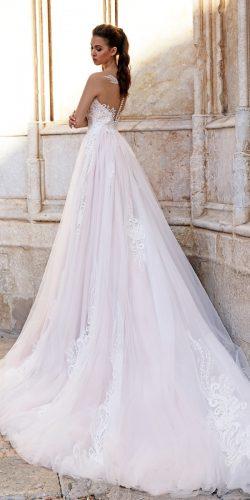 Modern Simple Bridal Gowns By Tina Valerdi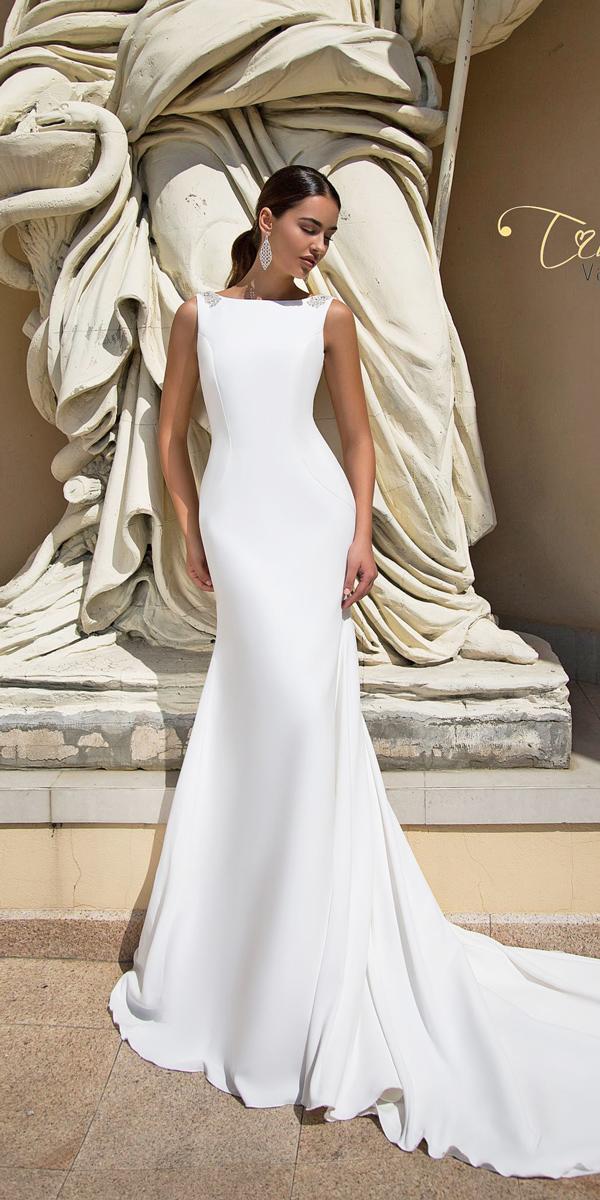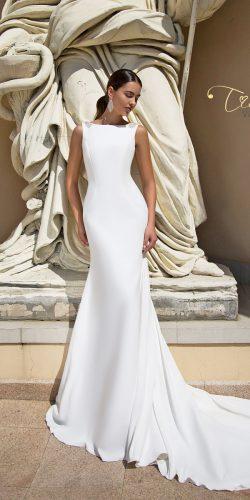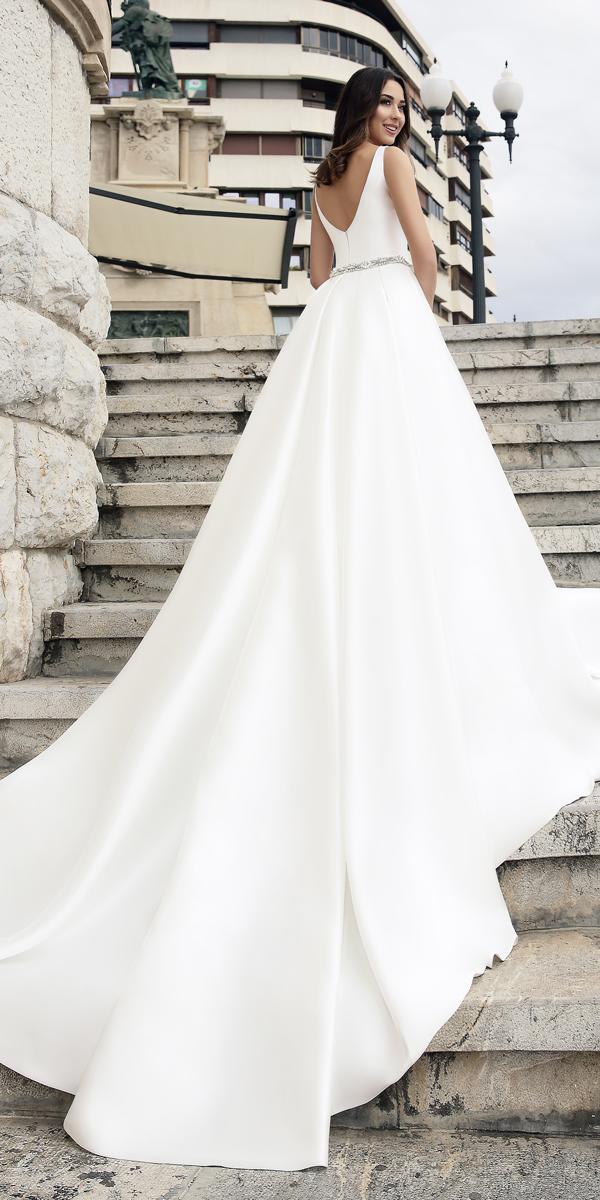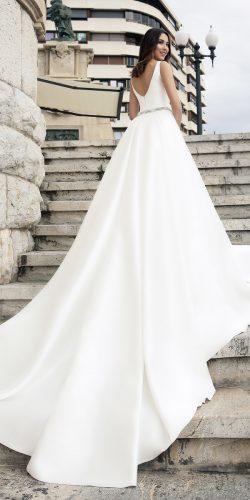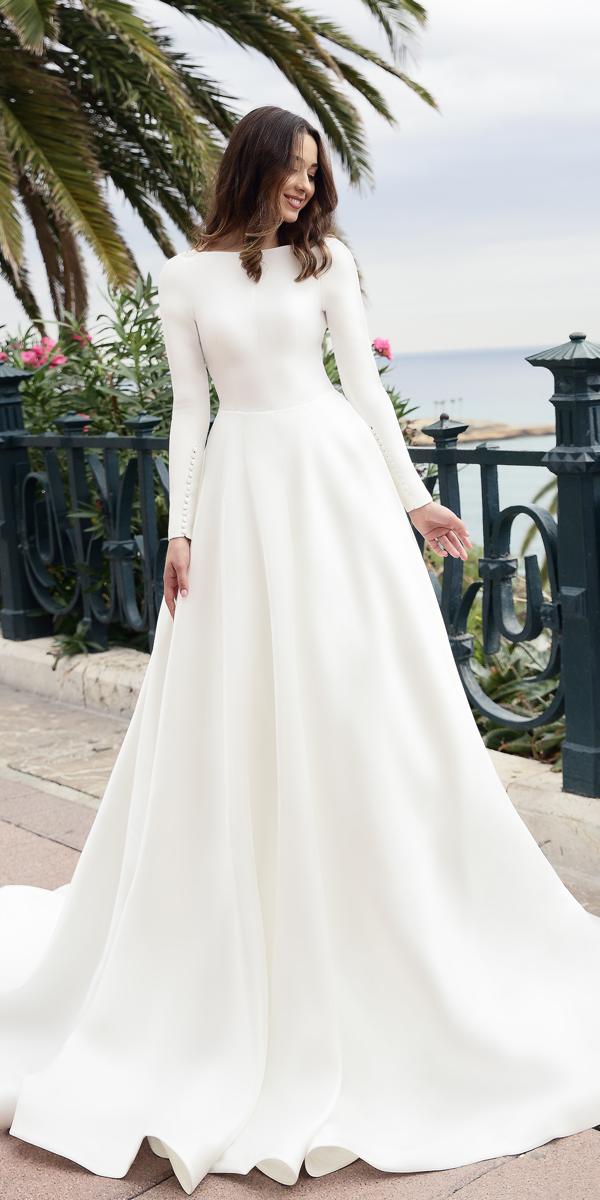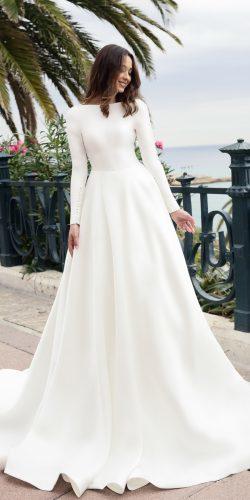 Lace Hand-Beaded & Low Back Bridal Dresses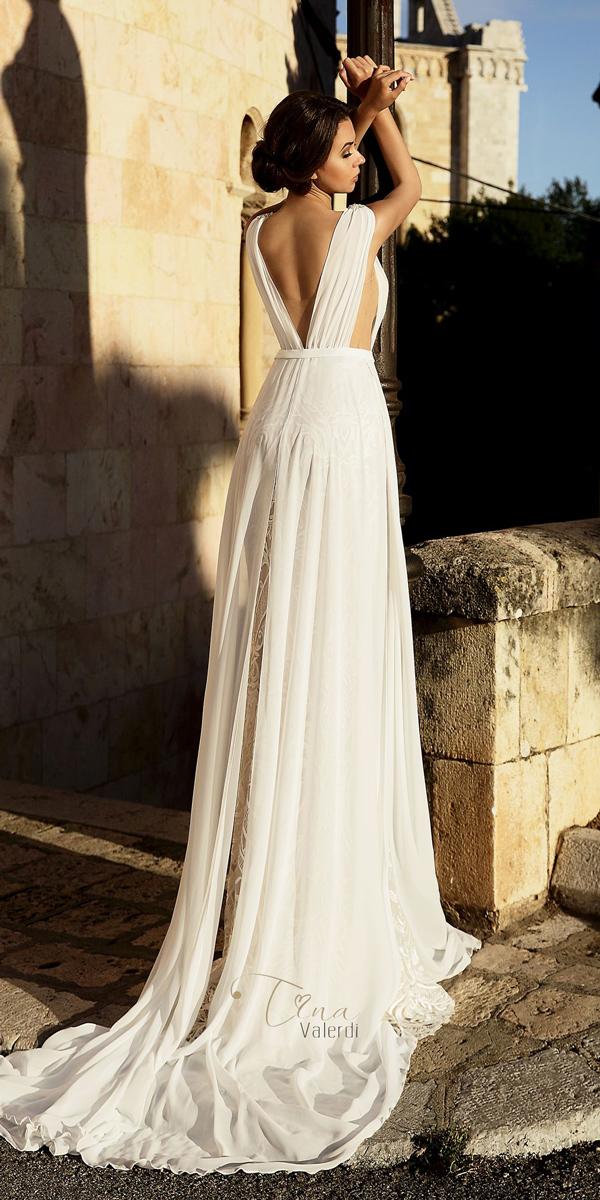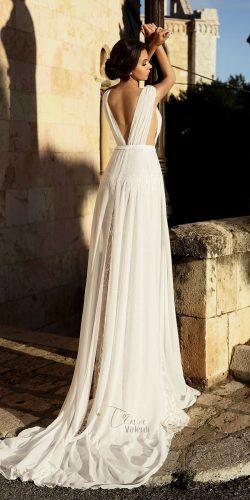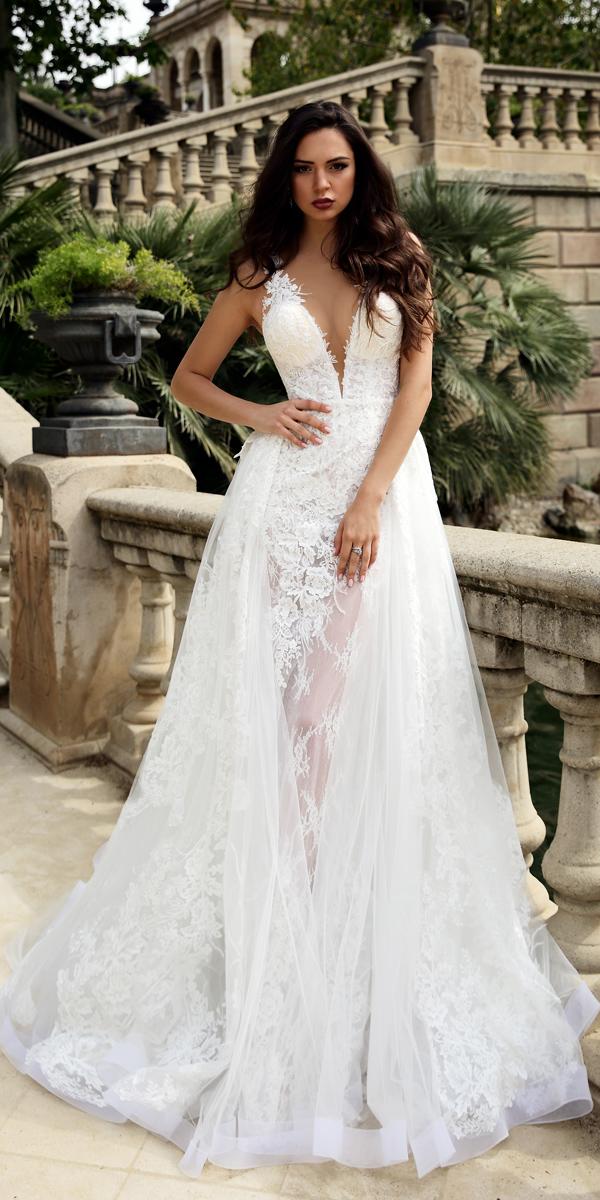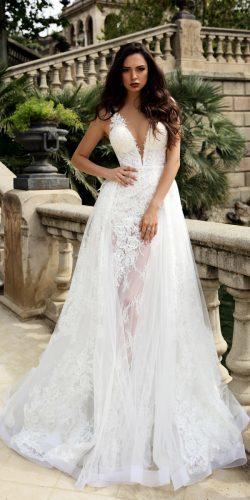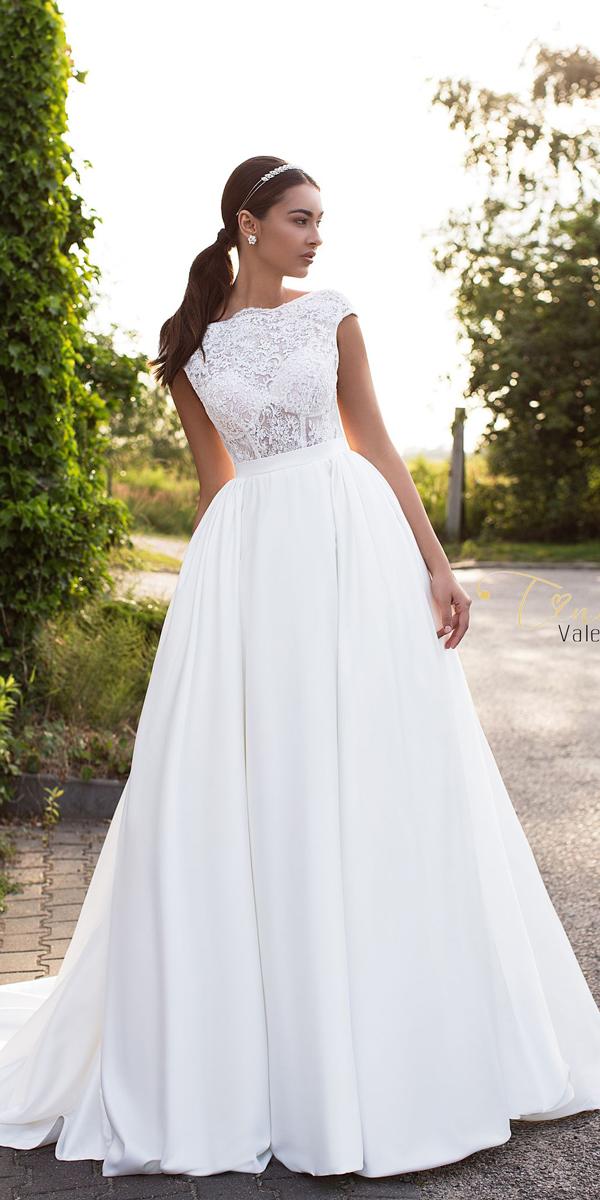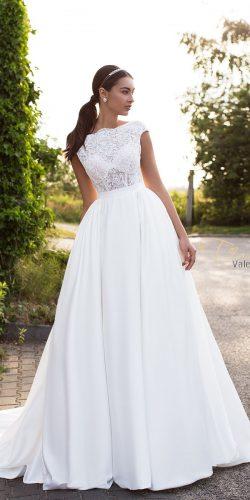 Find even more Tina Valerdi stunning gowns and bridal accessorizes at Tina Valerdi catalog.
Choose your retailer at Tina Valerdi website.
Related Stories You May Like