Planning a wedding proposal can be both exciting and nerve-wracking all at the same time. You want it to be a surprise, but perfect at the same time. And for this to happen certain factors have to come together all at once. All of this is impossible without a good idea and perhaps some help. This is why we have put together a collection of wedding proposal ideas, which can inspire you to organize your own unique surprise.
Go through each of these romantic wedding proposal ideas and find the one that works for you. Customize it to make it uniquely yours, and you are ready to go into planning stage. Executing whatever plan that you have, is not so simple either. However, with a few tips and tricks, you should be able to pull it off without a hitch. The best proposals are those rooted in your relationship and what it means to you both. So, go ahead, find the one out of many wedding proposal ideas will be true to your relationship.
The Most Romantic Wedding Proposal Ideas
While a lot of people might go to great heights to plan a lavish marriage proposal, sometimes the best wedding proposal ideas are the simple ones. Surprise wedding proposal ideas that are so simple and meaningful to the relationship that your loved one will never see it coming.
Source: Oh So Perfect Proposal via instagram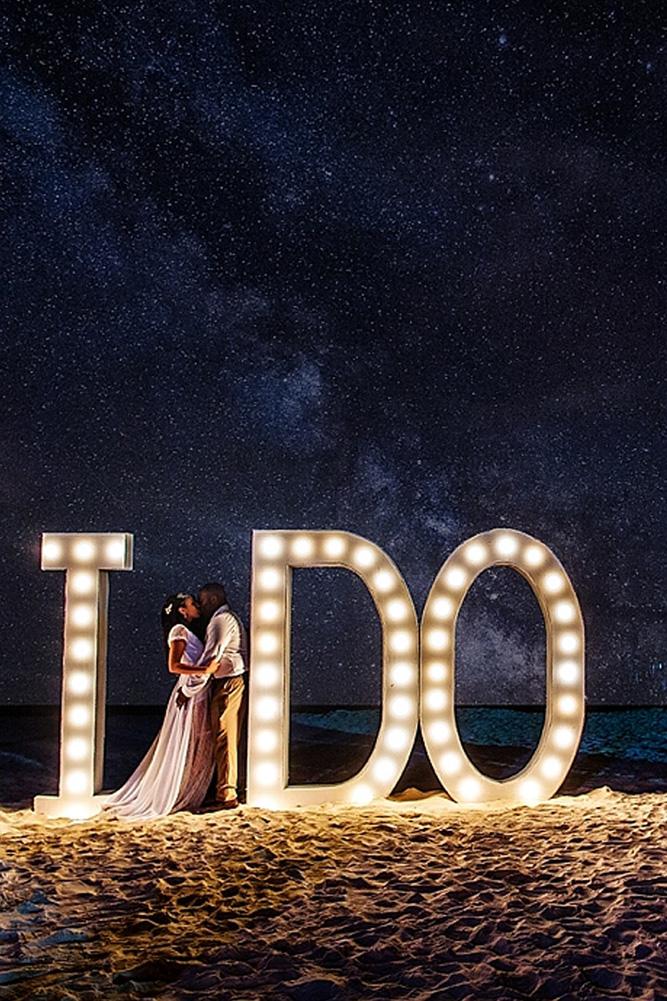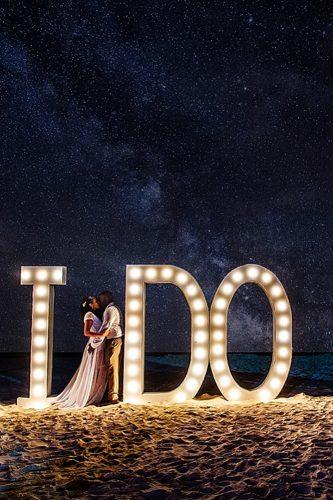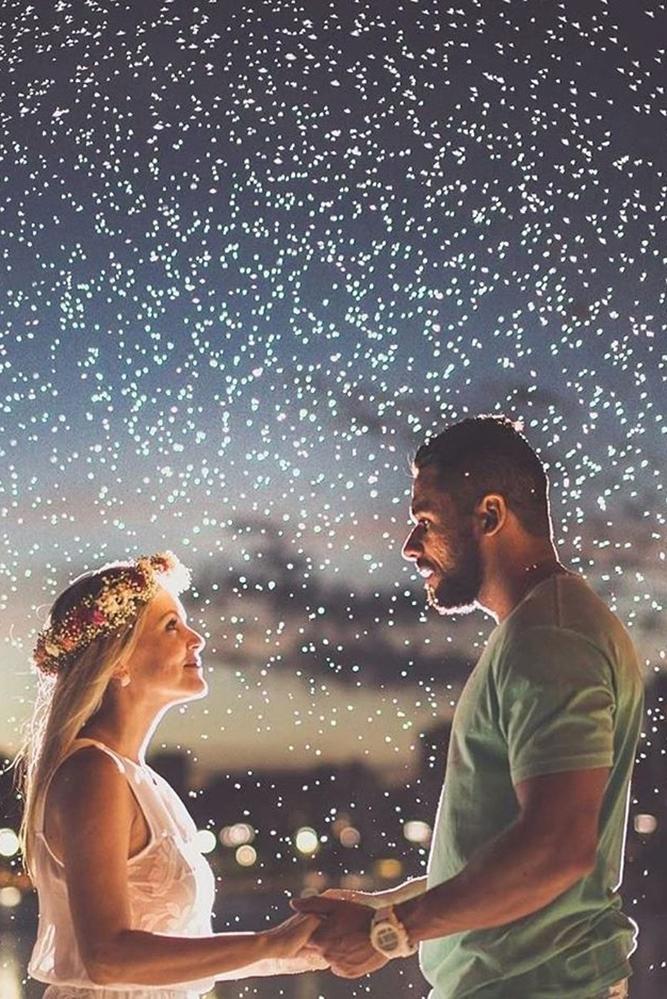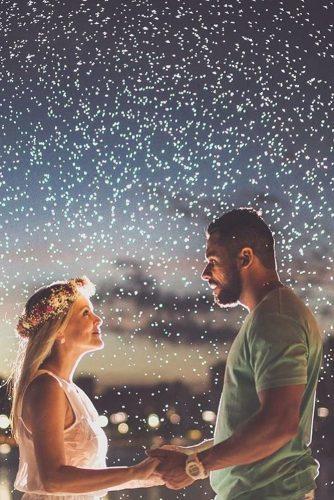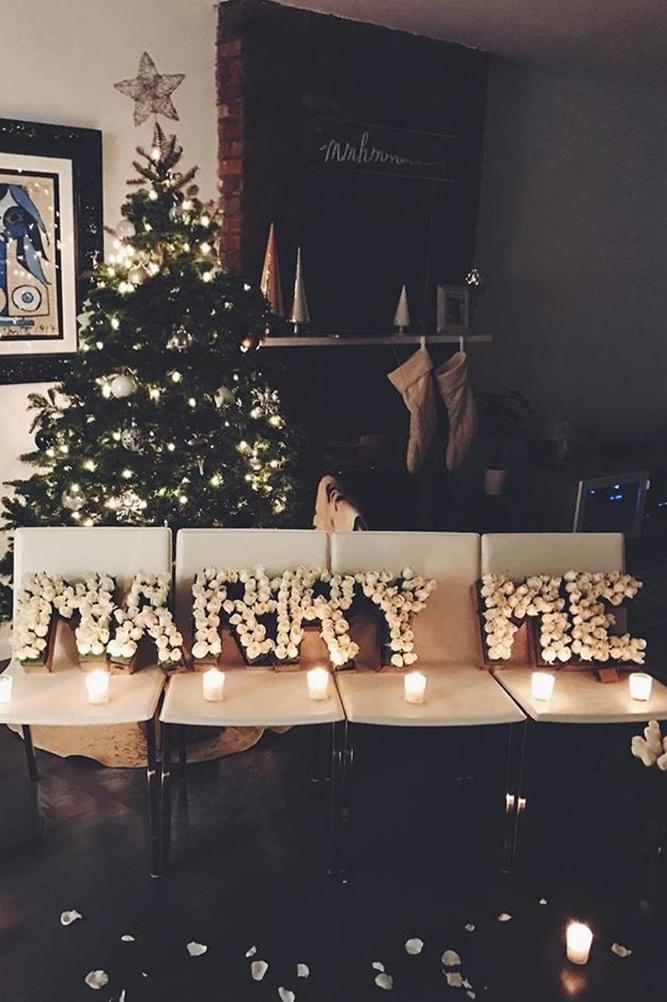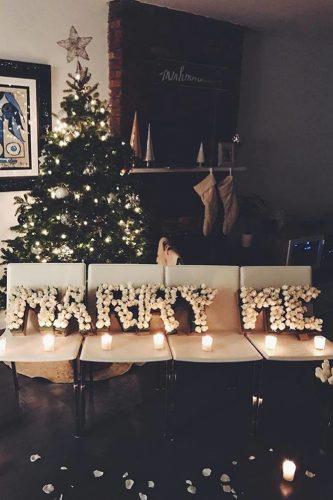 A simple walk down the beach or movie time at home or at the location you first met can be transformed into a magical proposal of surprise, I Do's, photographs and a world of love. With some extra thought and planning, your wedding engagement ideas can produce something unique, private and romantically beautiful.
Outdoor Proposal Ideas
Some proposals are best done outdoors, the type of location your loved one would never expect. It could be a park that you often visit or a scenic location like a lake. You cannot run out of wedding proposal ideas if you're choosing an outdoor location. Allow the natural beauty of the chosen location to create the magic in your marriage proposal.
Source: Oh So Perfect Proposal via instagram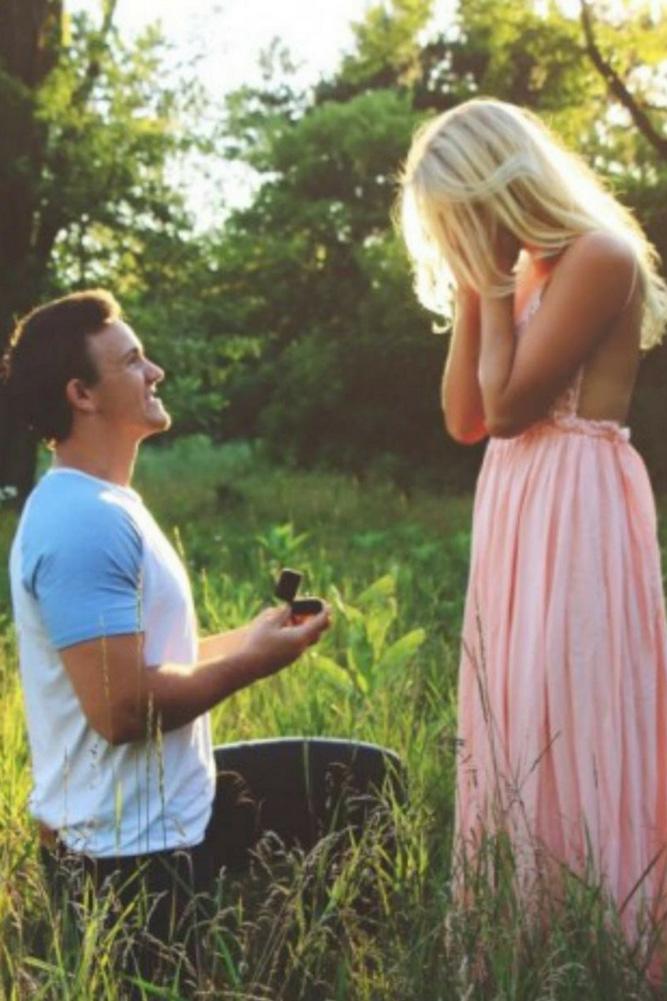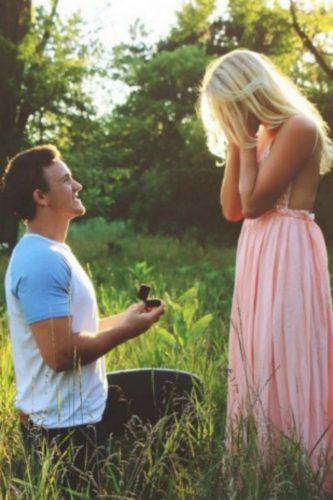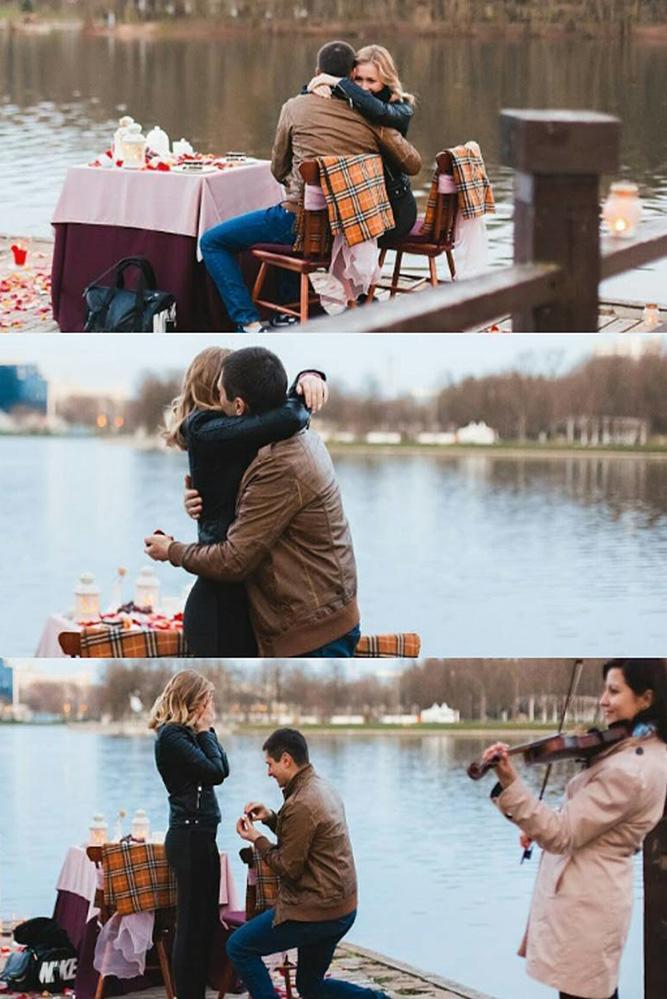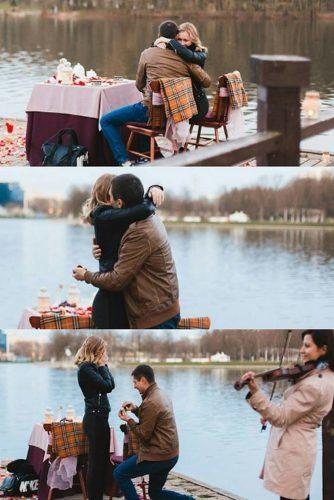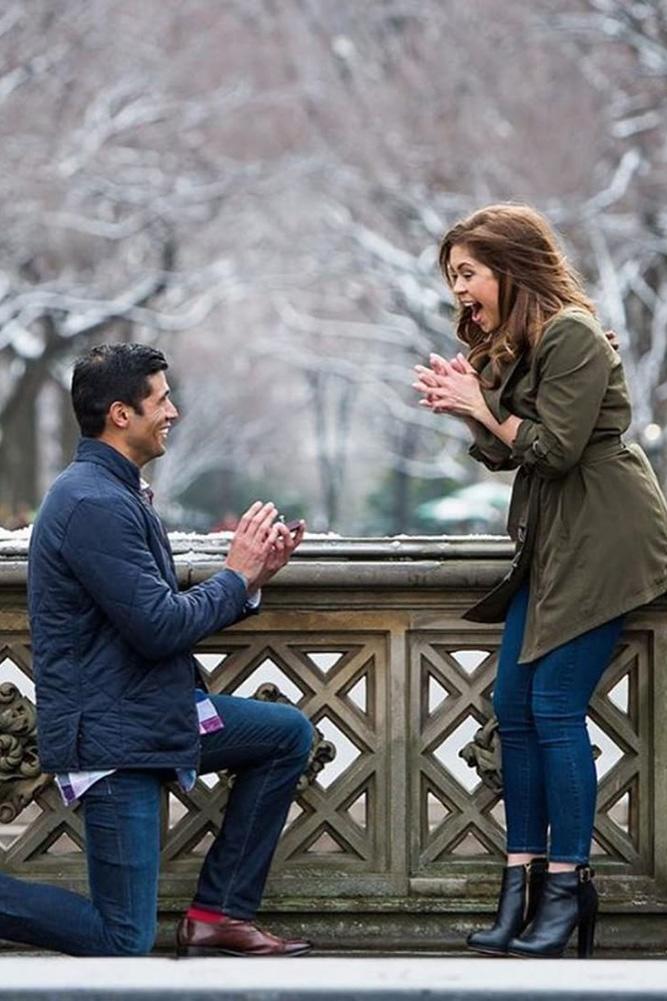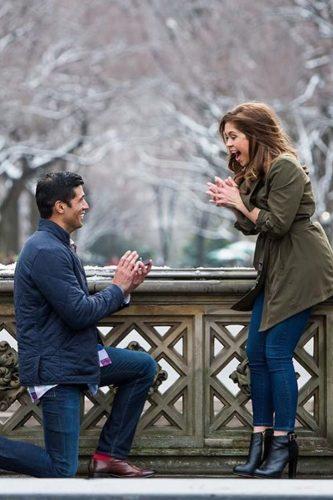 After you have chosen your favorite place, you could plan a picnic or dinner for two and notify a friend or photographer at the right time to approach you. You could even hire some music from a guitarist or violinist for instrumentals. The perfect soundtrack for when you drop on one knee.
Luxury Proposal Ideas
You are allowed to splurge and make the most of your marriage proposal. There is no amount too little to help create this once in a lifetime moment in your journey of love. There are so many cute wedding proposal ideas to choose from if you're not on a tight budget.
Source: Oh So Perfect Proposal via instagram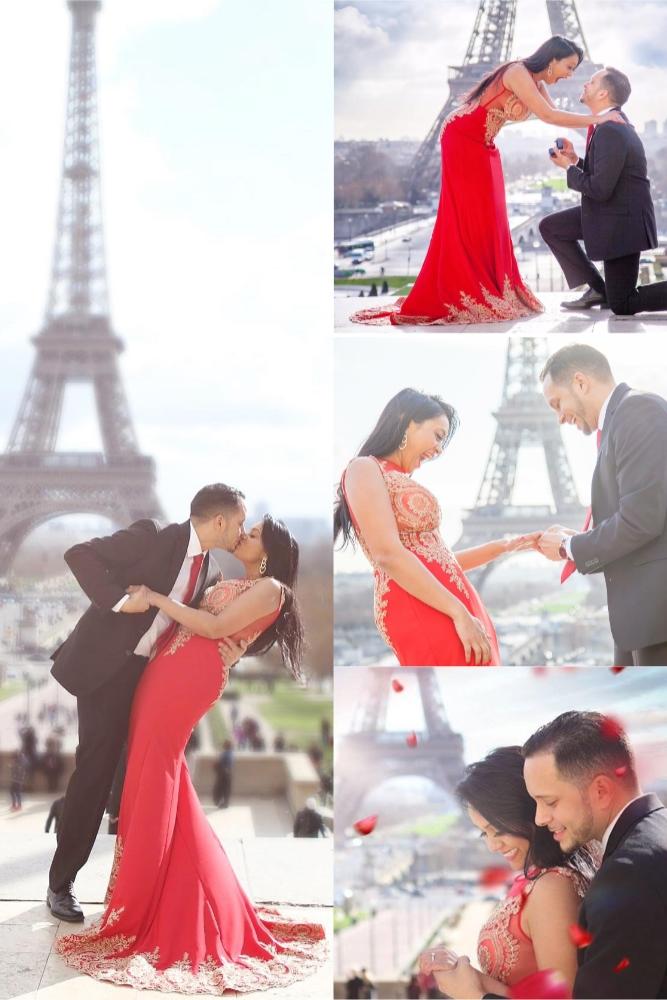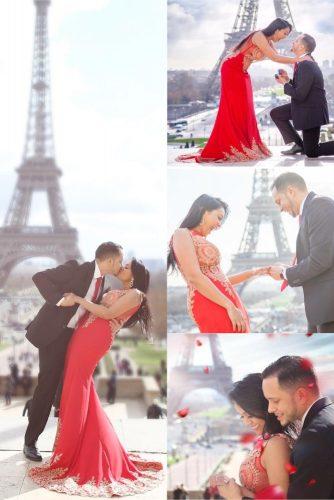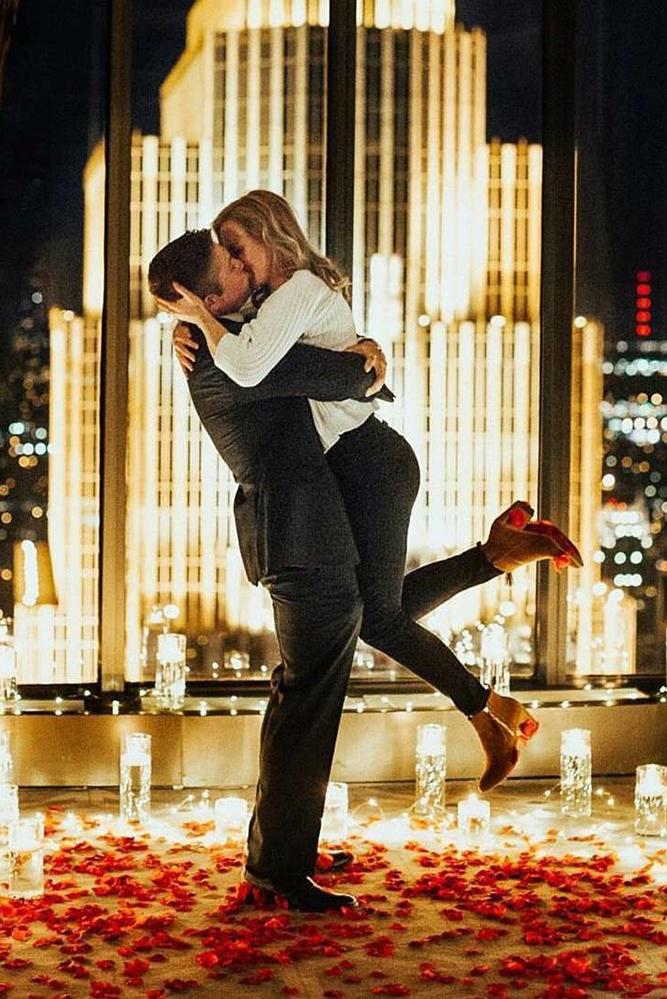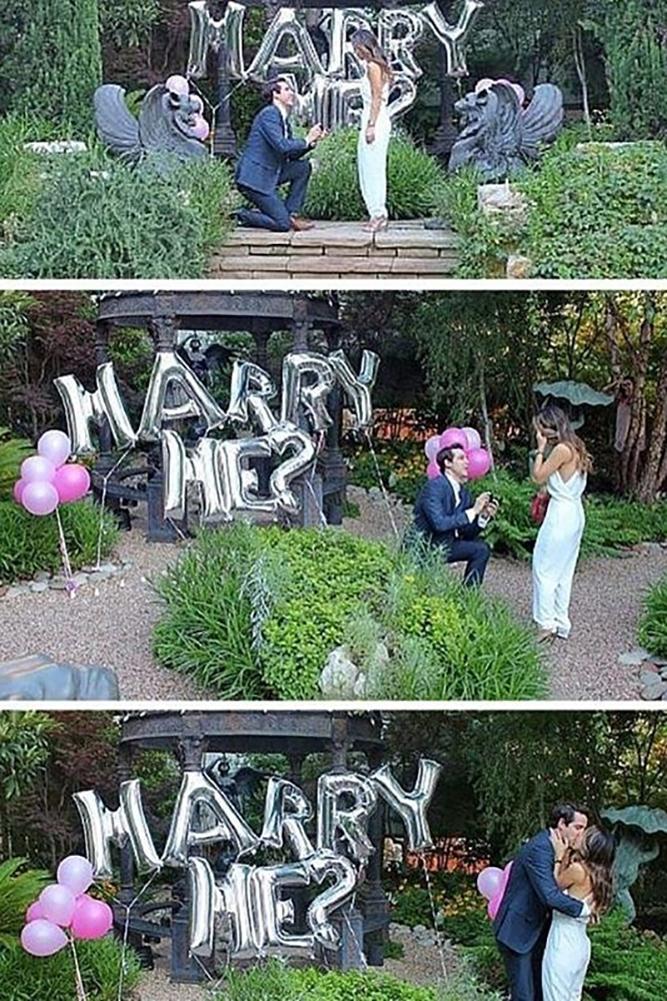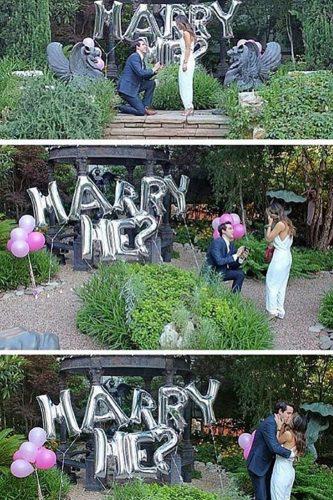 Plan a trip to Paris, the city of love, and do it in style by the Eiffel Tower. You could even plan a rooftop proposal with the Empire State Building as a backdrop in all its glory. There is also the option of planning an elaborate treasure hunt that takes your partner around the city to a final location where you will be waiting for sure, ring in hand.
So Tender And Touching Proposals
A proposal doesn't have to be lavish to mean the world to you and your partner. What matters most is that you put some thought into it and find what you are sure would make your loved one happy. Sometimes the simplest things can be the most tender and touching. Take a walk to your favorite place, it could be a bridge, your backyard, anywhere.
Source: Oh So Perfect Proposal via instagram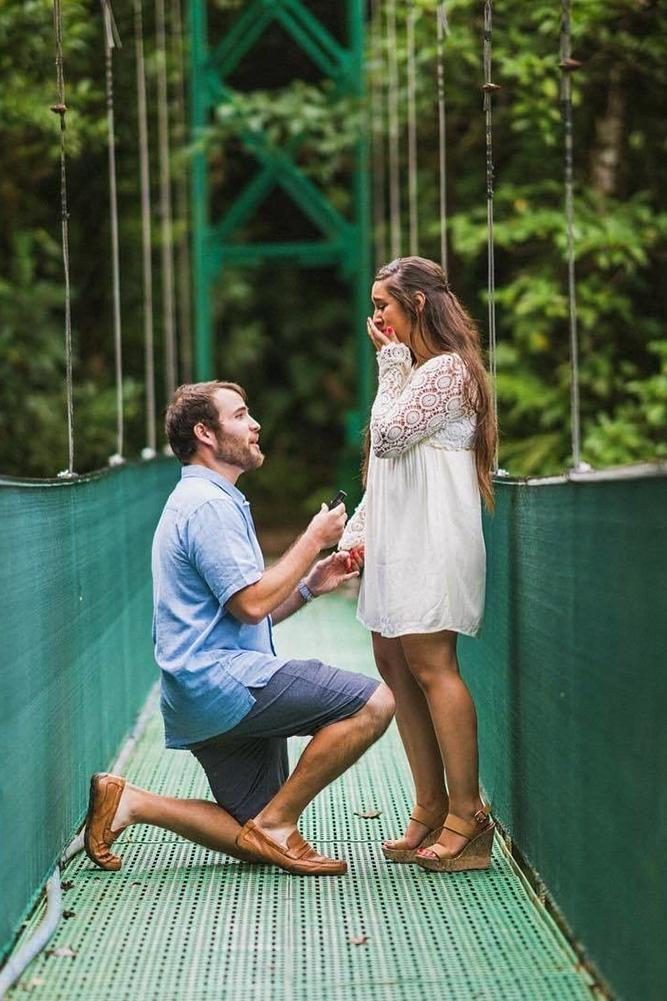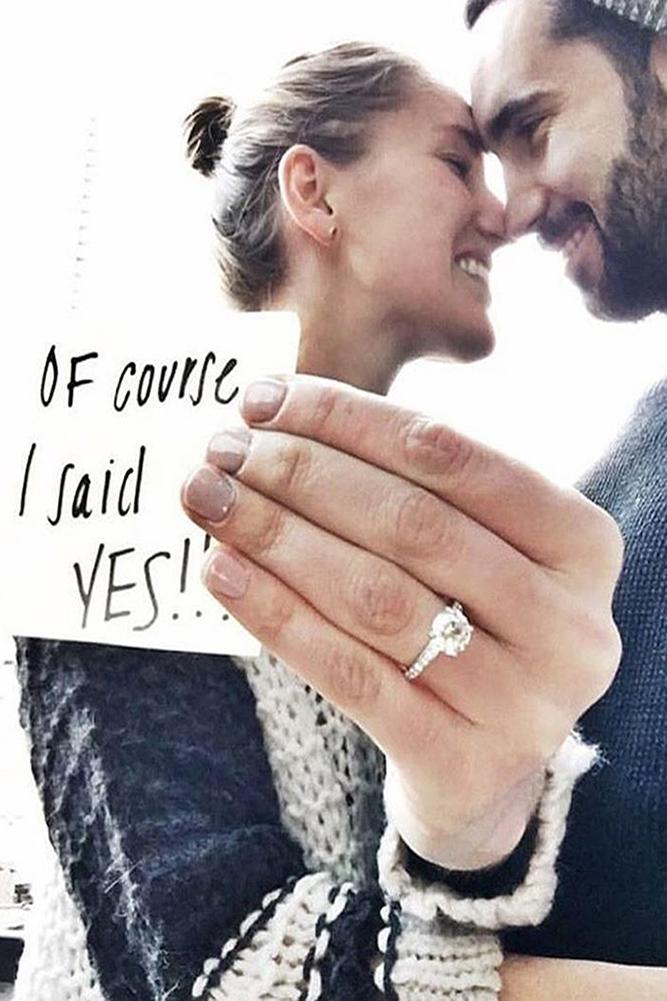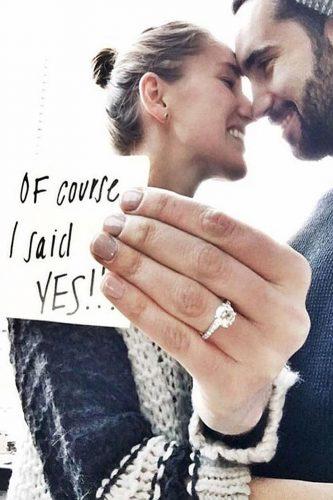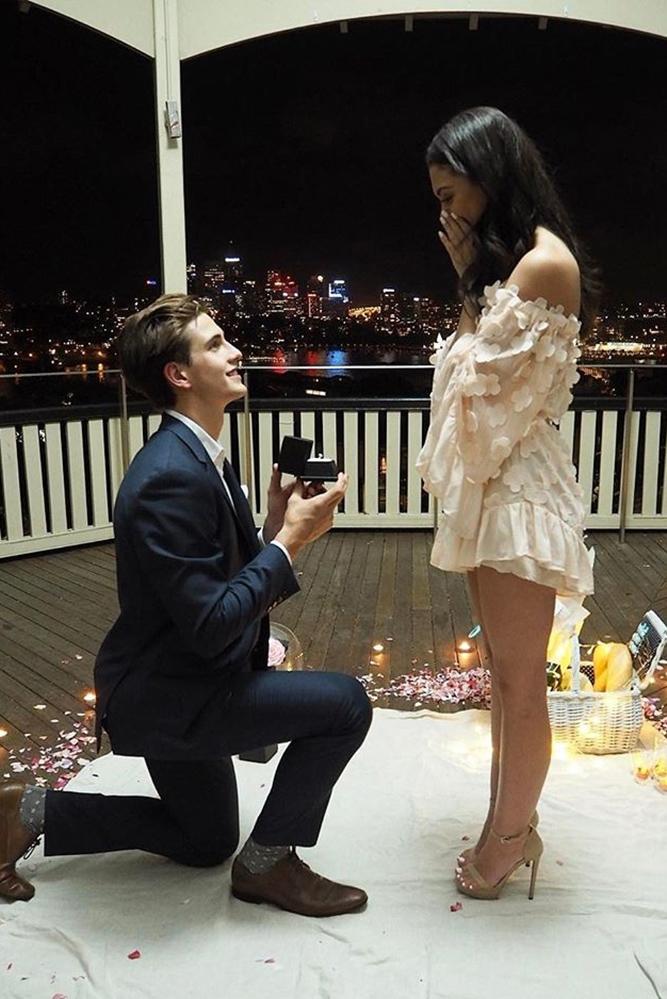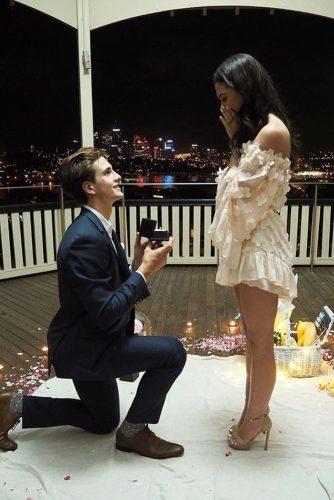 To add to the casual and unsuspecting feel, you could have a friend join you as an undercover photographer so that you have someone to capture the very moment you pop the question.
Incredible Paris
As far as unique wedding proposals ideas go, for some, there is nothing more unique or more romantic than getting engaged in Paris, the City of Love. From its many picturesque locations, its history, fashion, and architecture, there is nowhere more incredible and perfect to pop the question.
Source: Oh So Perfect Proposal via instagram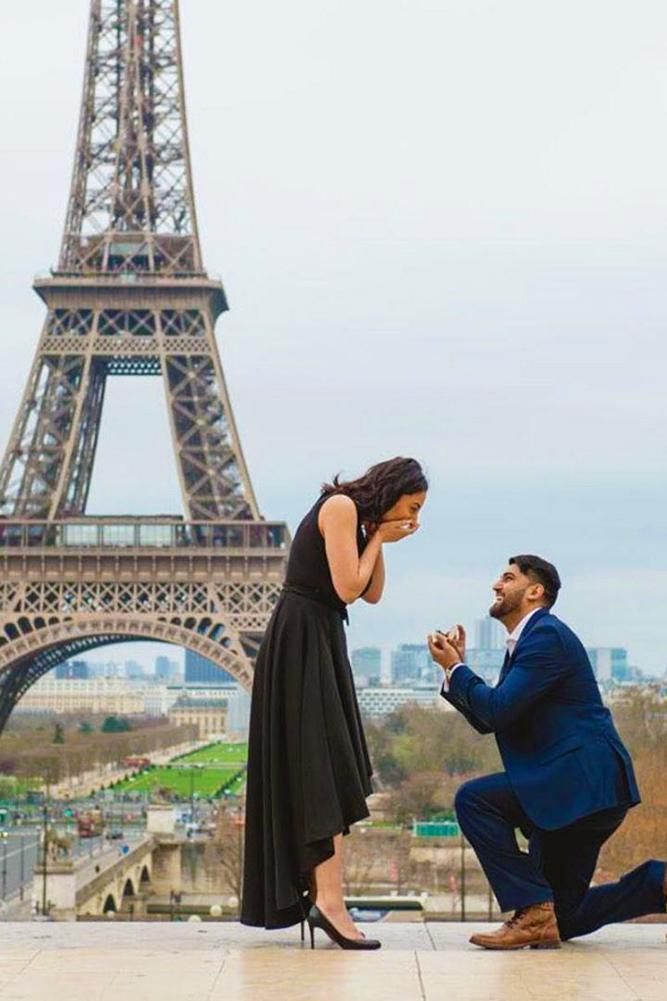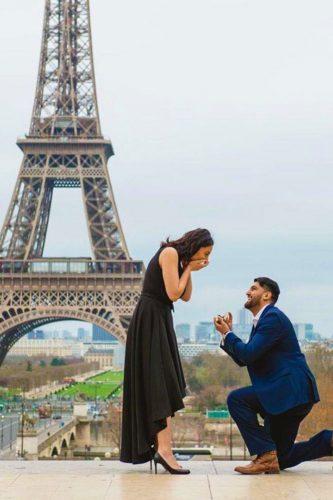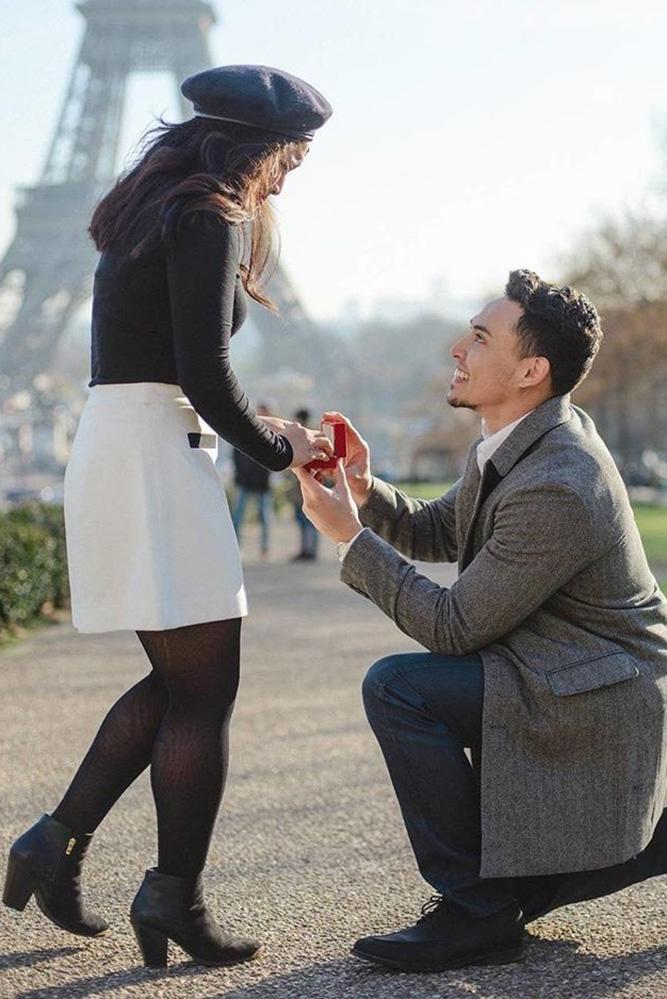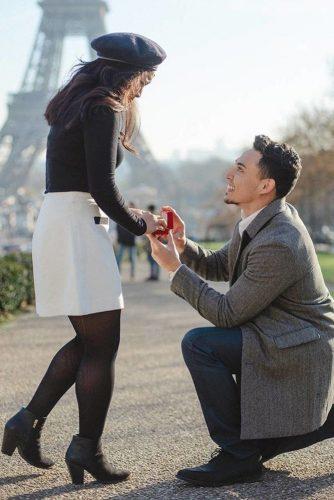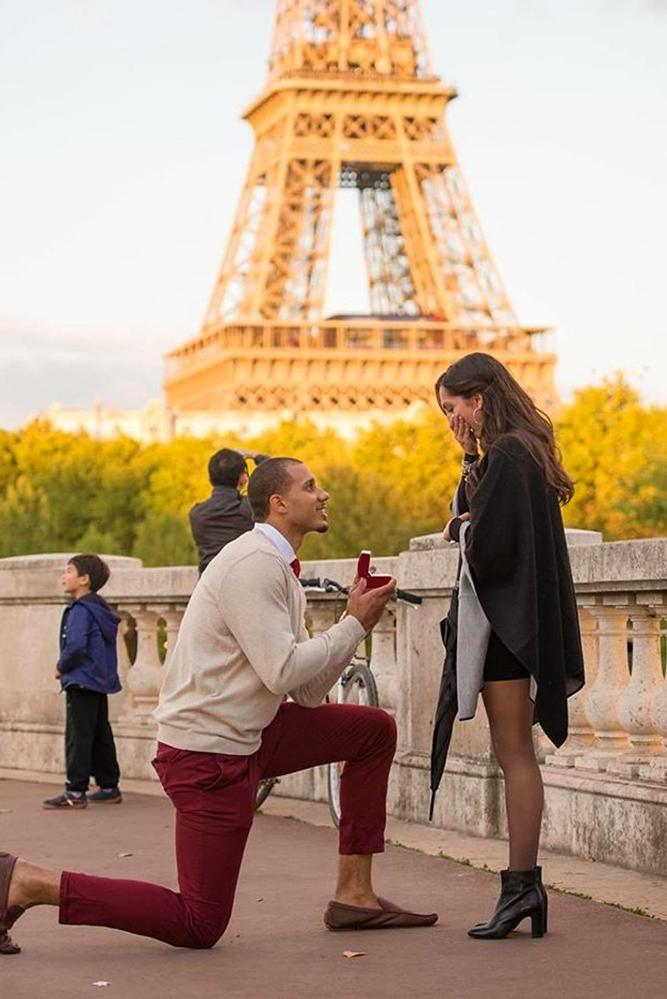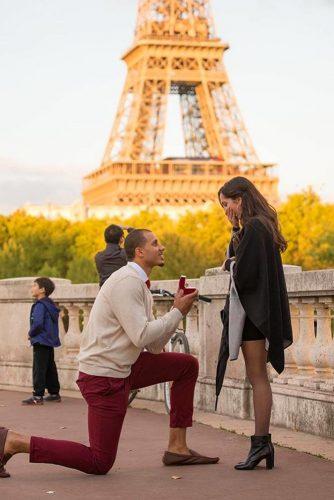 A city where holding hands and kissing is very normal and you have numerous iconic landmarks for the most picturesque photo ops, Paris has all that you would need for the perfect public proposal.
Cute And Romantic Proposal Ideas
There are many different unique ideas for wedding proposals that are cute and romantic at the same time. For instance, you might want to try a food-inspired proposal. Get your favorite bakery to put together a box of treats that spell out the words for your proposal and capture the surprise when your partner opens the box.
Source: Oh So Perfect Proposal via instagram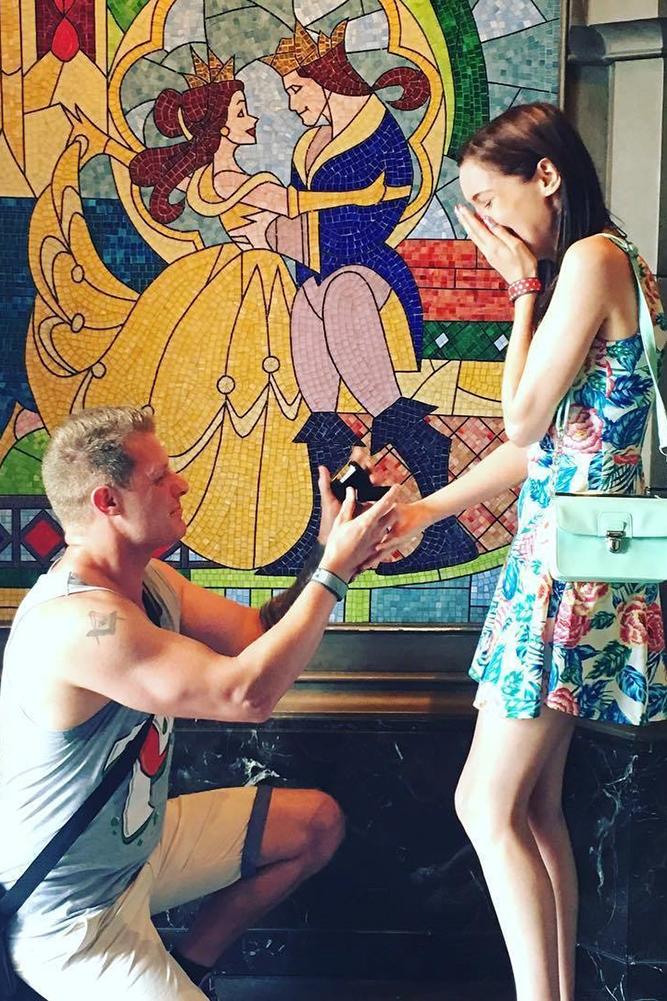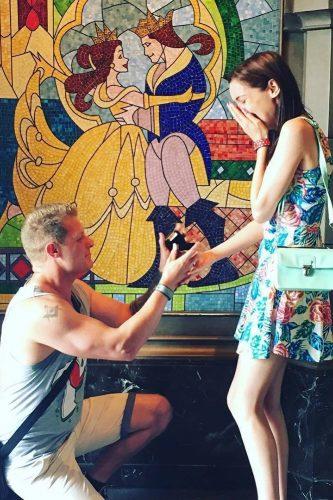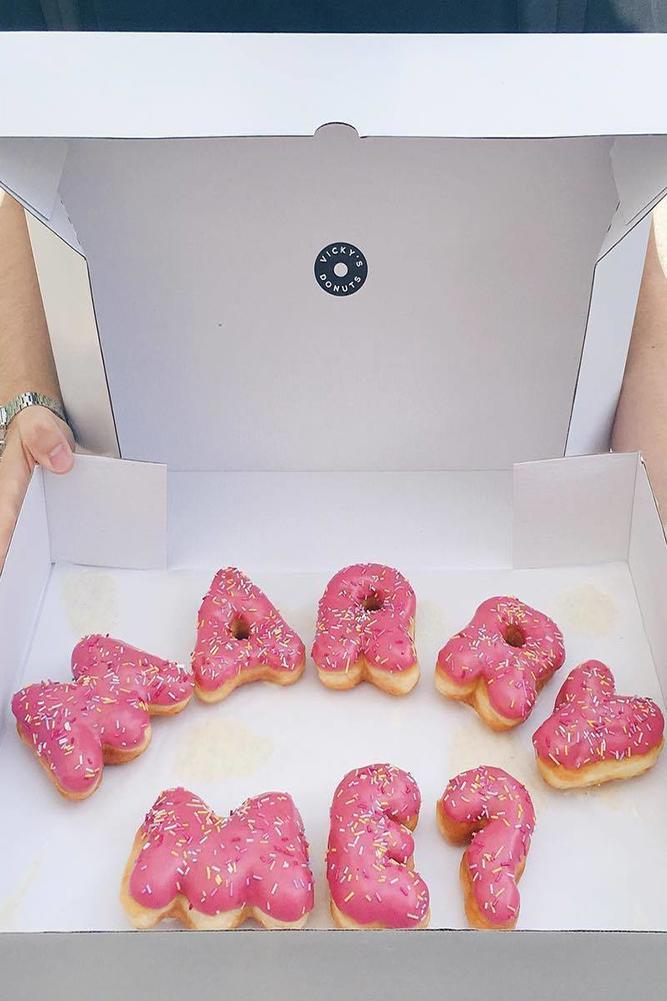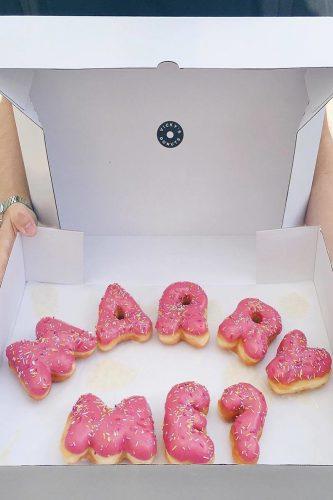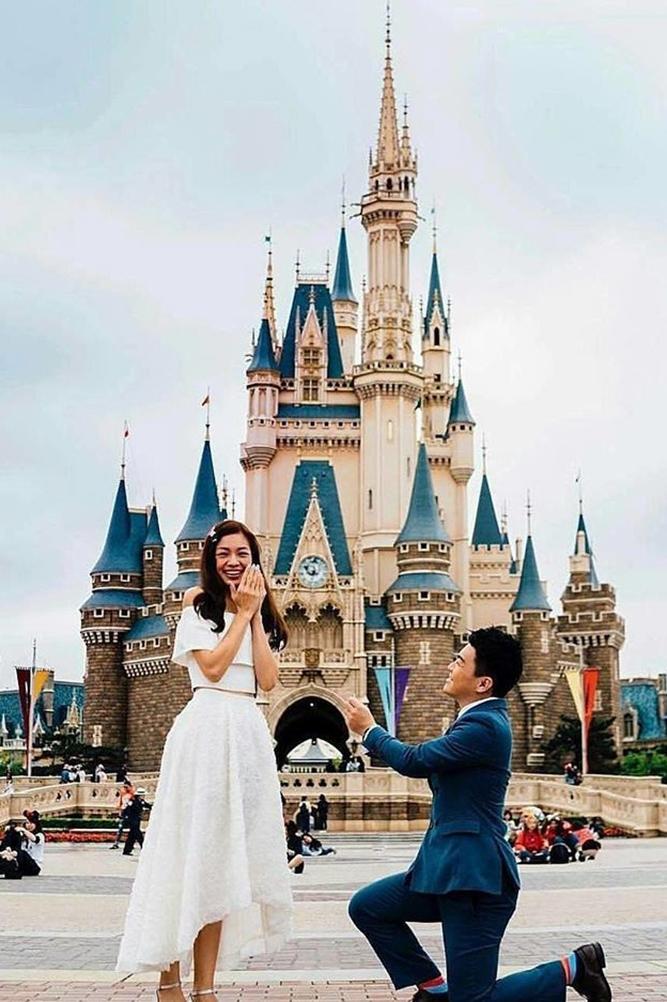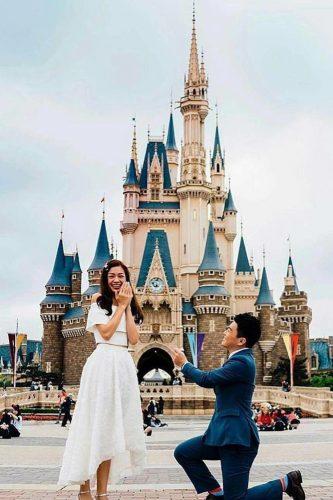 You could also plan a Disney surprise at your favorite location in Disney World. Make it as cute and special as possible, after all, you don't get a do-over for this moment in your life.
She Won't Be Able To Resist
If you are aiming for wedding proposals ideas that she would be absolutely unable to resist, you would have to be a little more creative. Has your partner always dreamed of seeing the Northern Lights of the Aurora Borealis? Or, do you both share a love for travel and have a favorite spot in South East Asia? Why not put together a trip and a proposal she will never forget.
Source: Oh So Perfect Proposal via instagram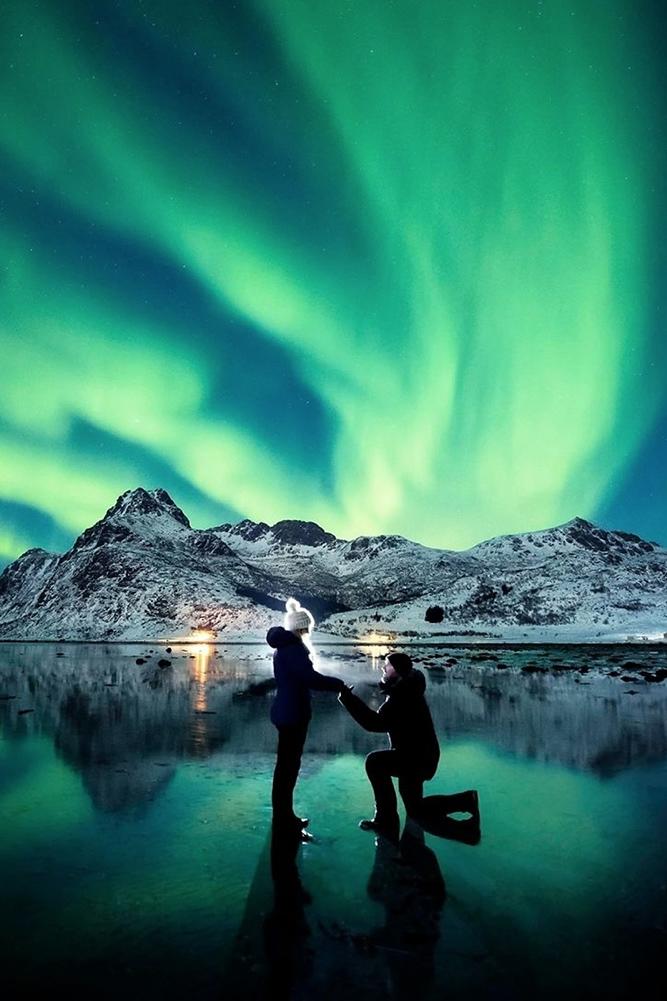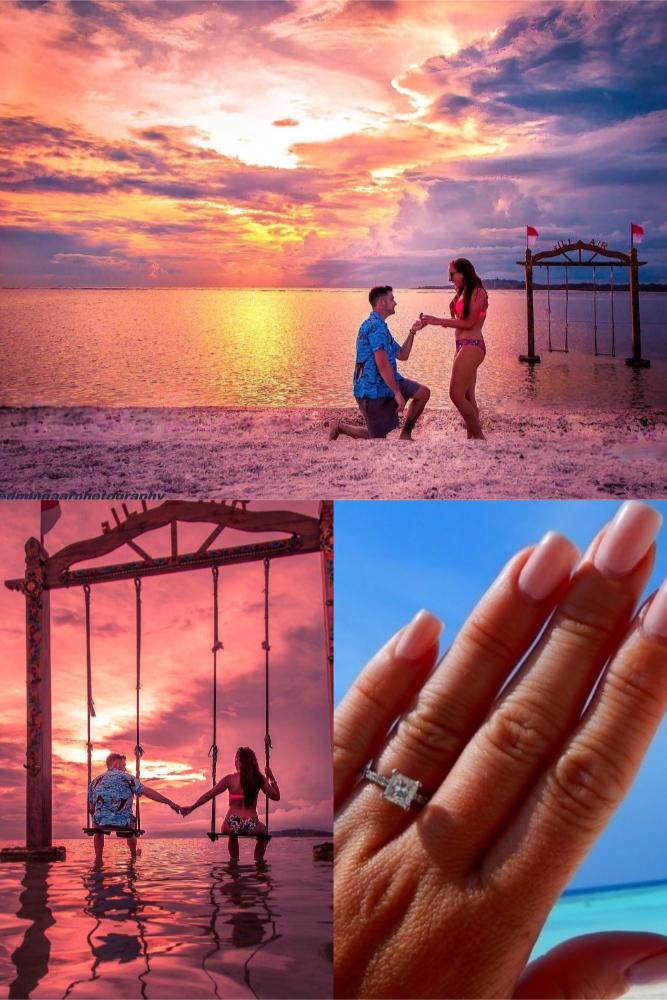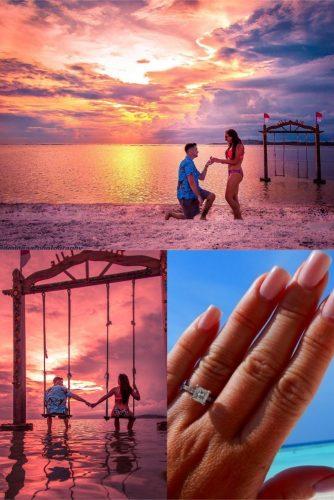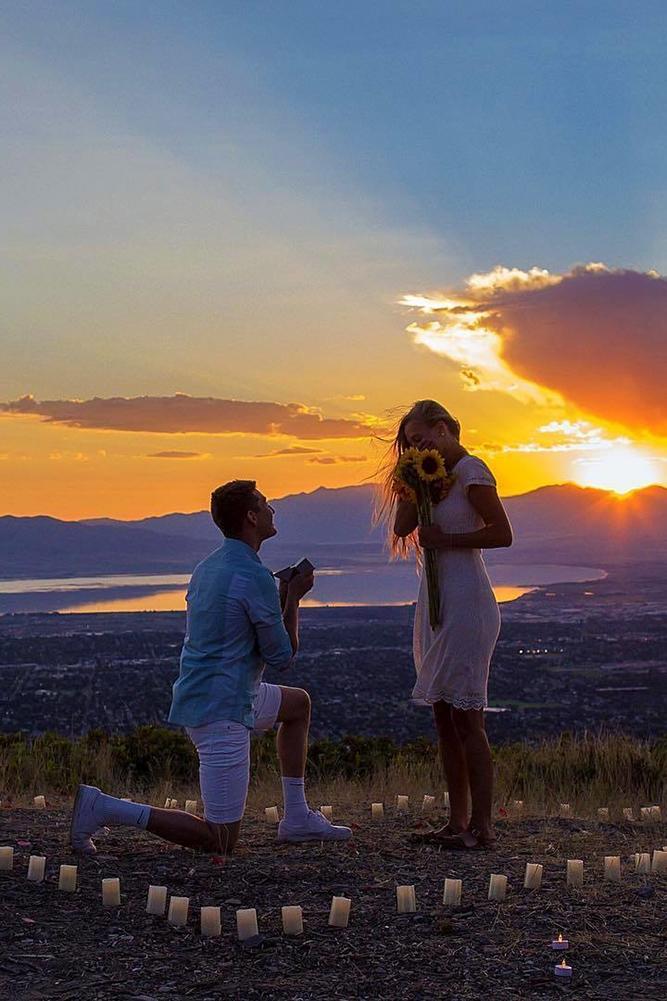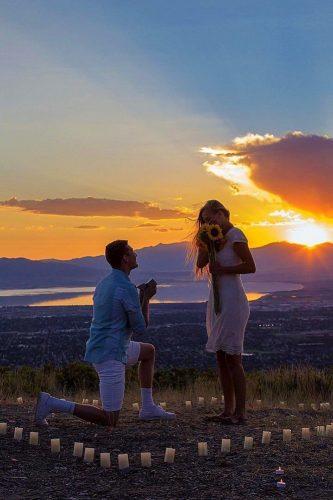 Just ensure to enlist the help of a proposal planner to handle the details so that your plan works as perfectly as you have imagined it.
Absolutely Unexpected Proposals
The most unexpected proposals are those that happen in everyday life and can seem like the spur of the moment. Blend it into a normal day and you will have your chance.
Source: Oh So Perfect Proposal via instagram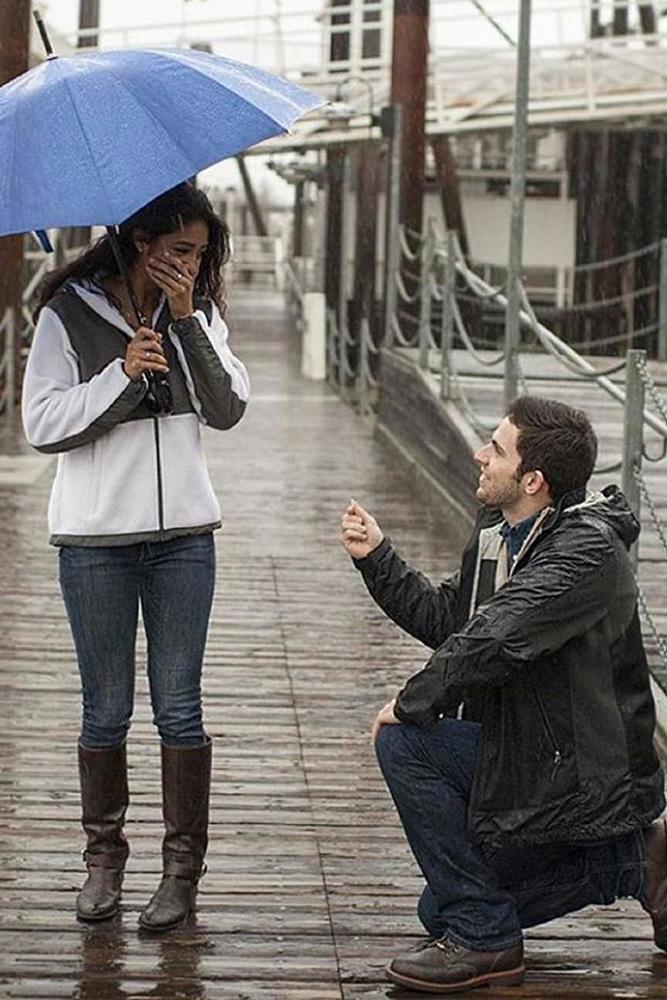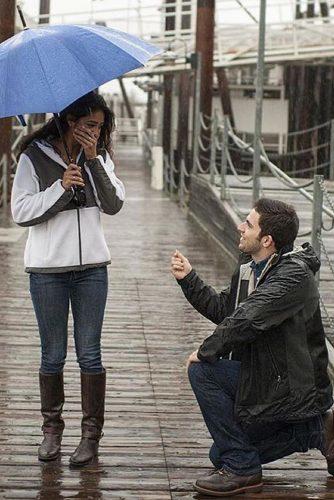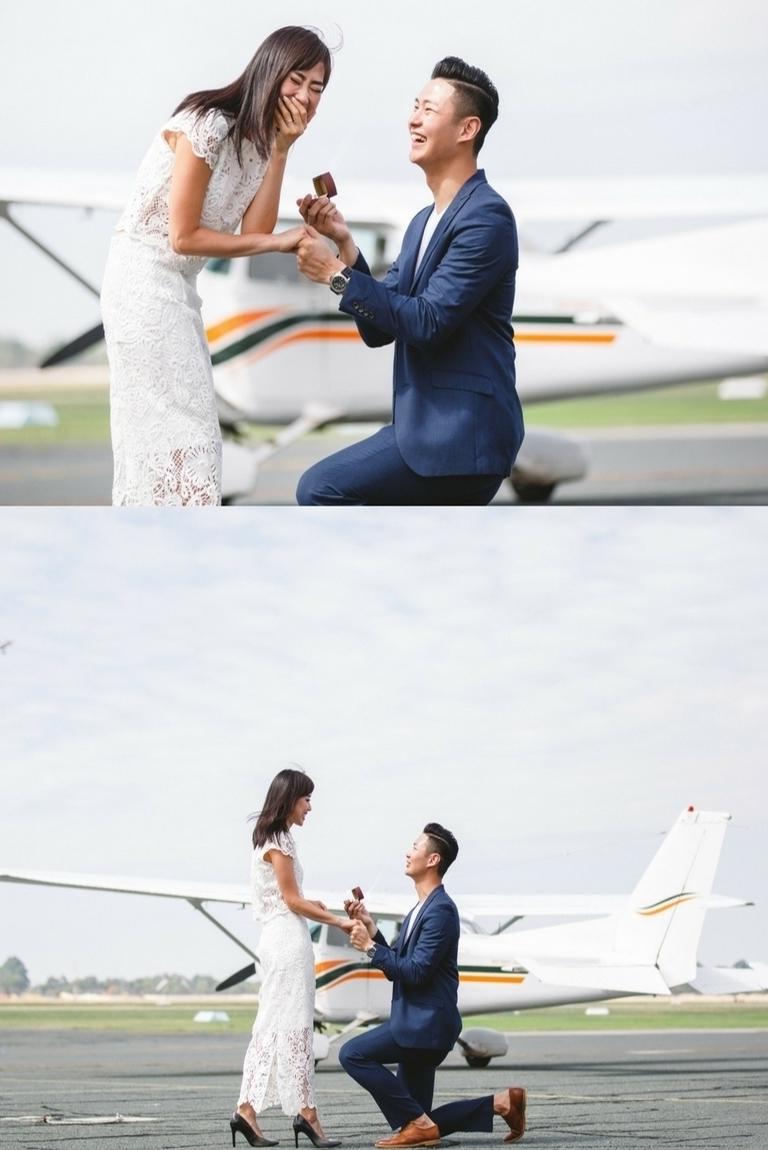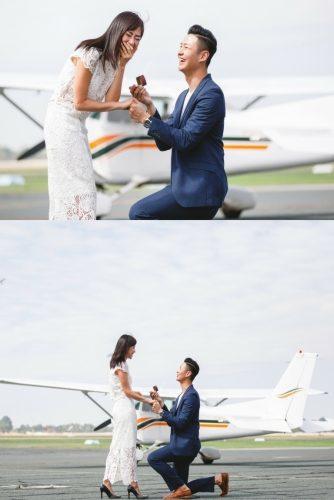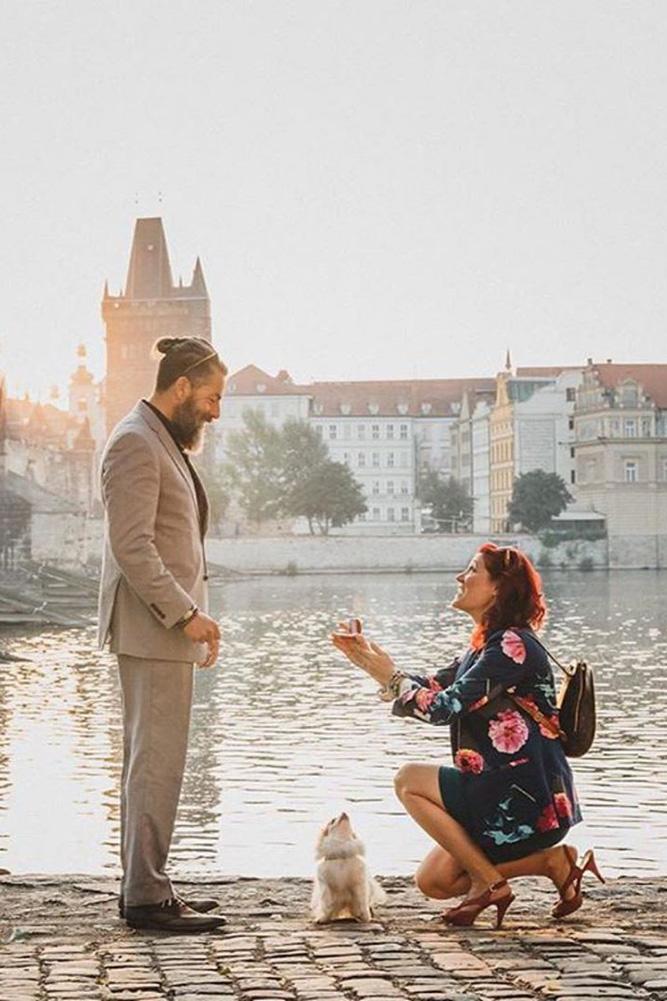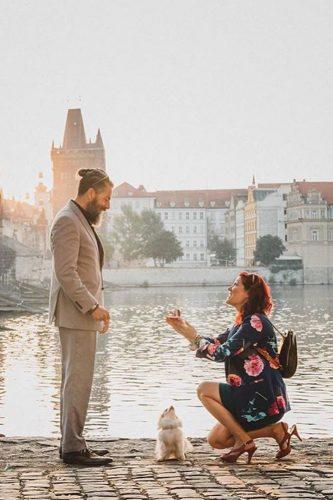 For instance, you could ask a stranger to take a picture of you and then you immediately drop on one knee. Wedding proposal ideas for him can also be unexpected. Not many men would be expecting a proposal from their female partner. What a way to switch things up.
One Second After Proposal
While you are thinking up ideas for wedding proposals, be sure to consider all the reactions that will occur during the time of the proposal. That one fleeting second after the proposal is vital, and you will want to catch all of the reactions on camera. This is why it is important to either hire a proposal photographer or enlist a close friend to help you.
Source: Oh So Perfect Proposal via instagram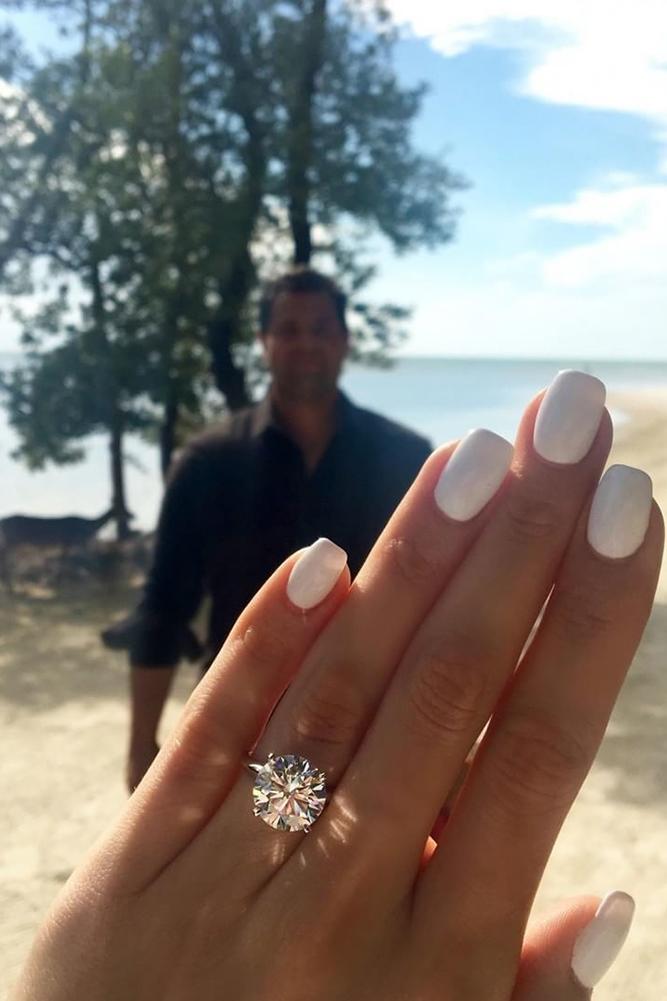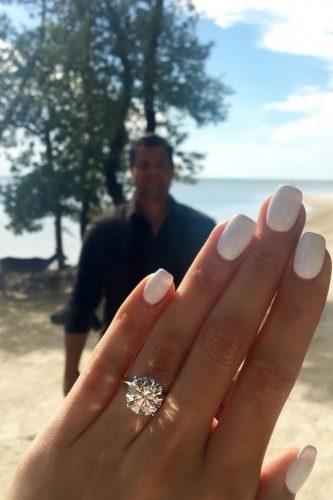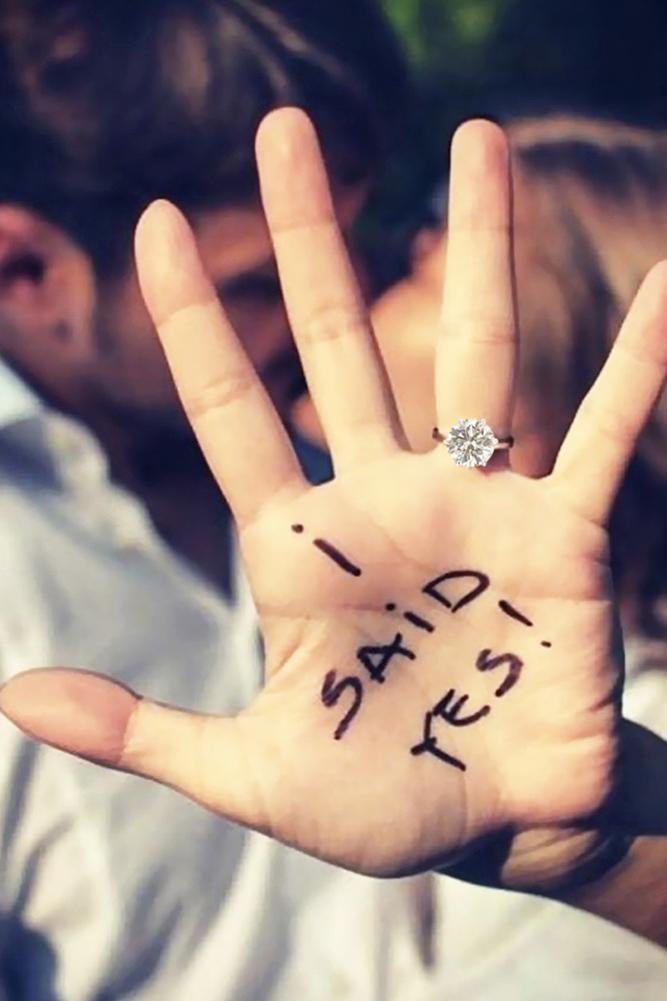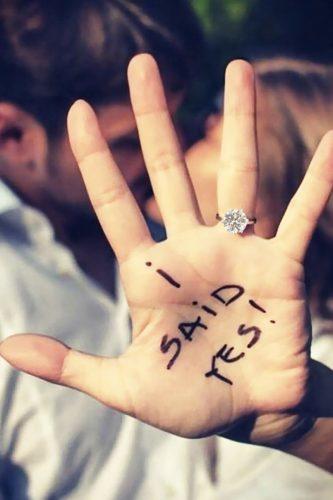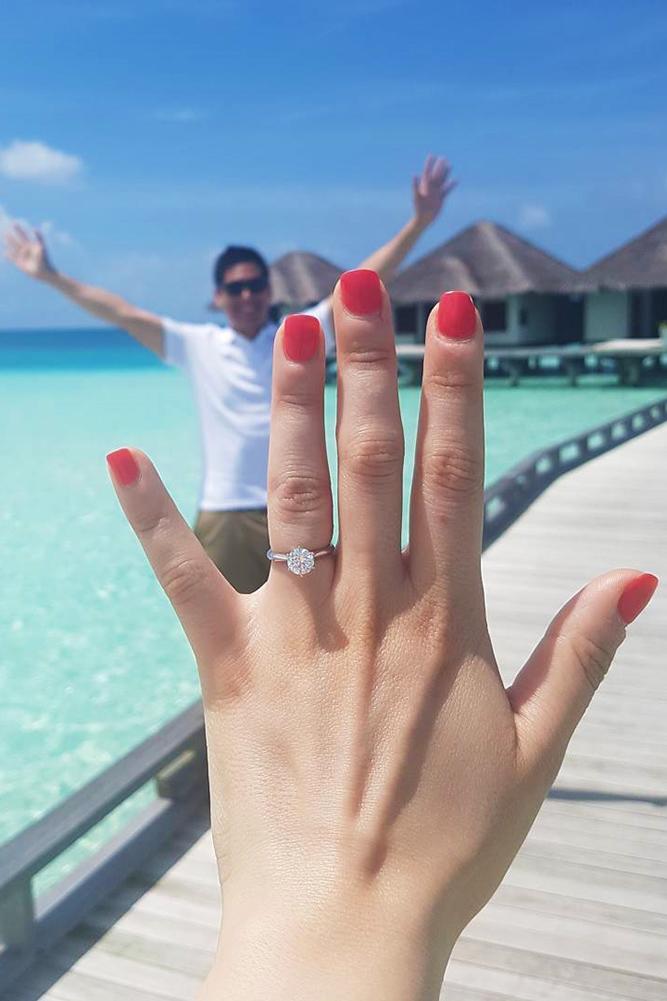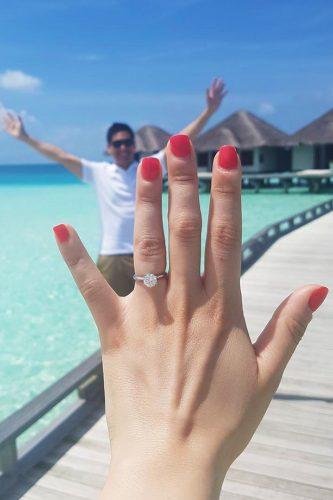 From the look of surprise on your fiancé's face to the kiss and the hugs, the joy, and of course the ring. You will want to capture this moment in time and have access to it forever.
Gorgeous Ring Selfies
After the surprise has been revealed, the question asked and you are officially engaged, it would be time to announce your love to the world. The present-day equivalent of shouting it from the rooftops would be social media. This is why we have engagement ring selfies, which can help you announce in a subtle and yet stylish way. With the ring in the picture, you might not even have to say a word.
Source:Oh So Perfect Proposal via instagram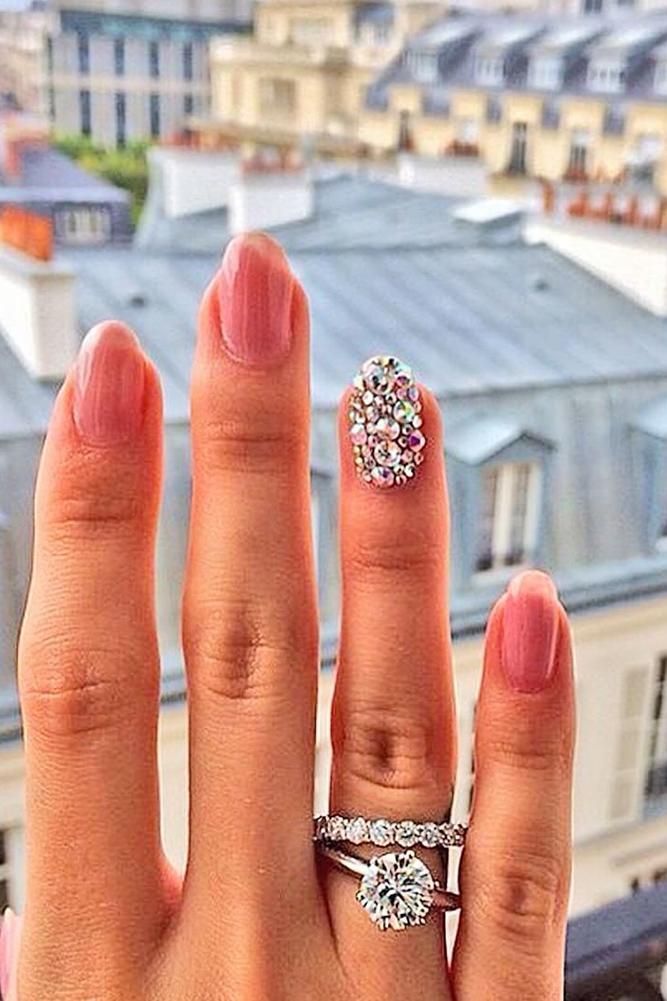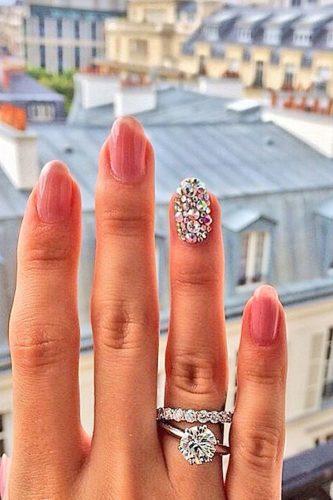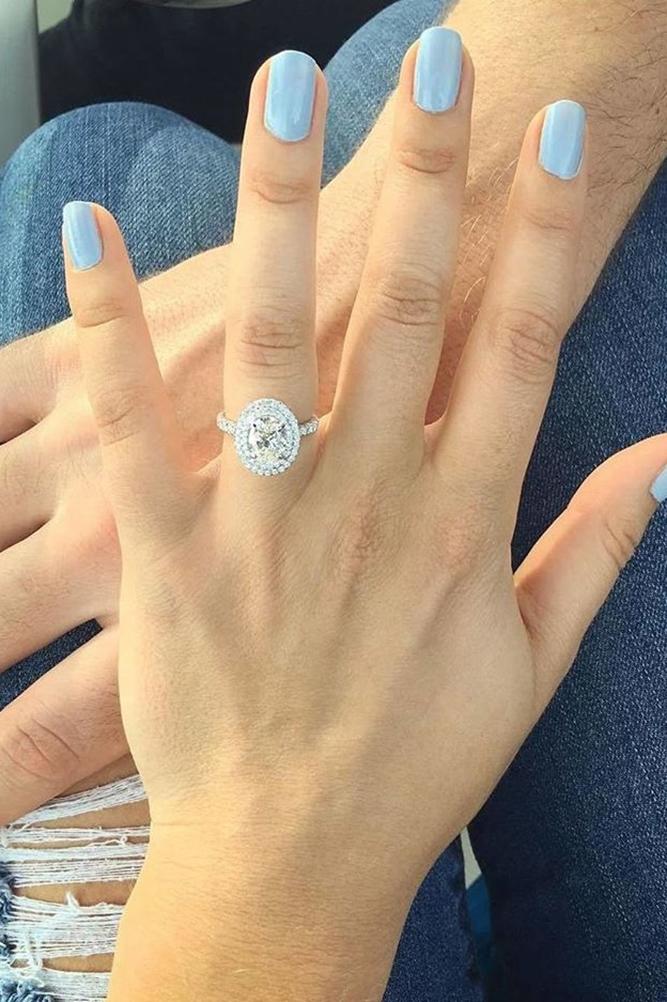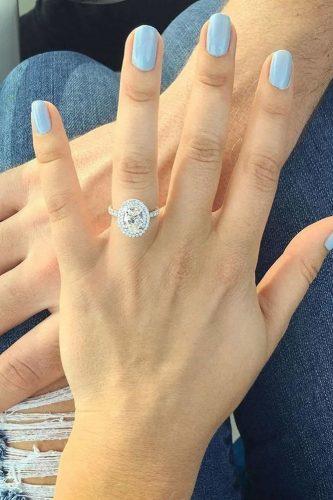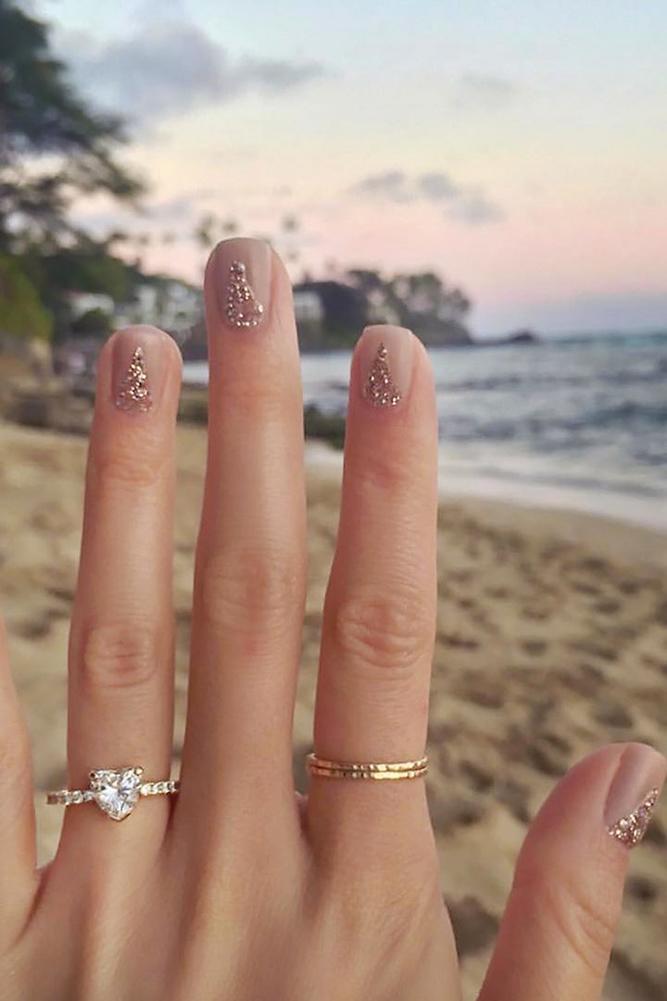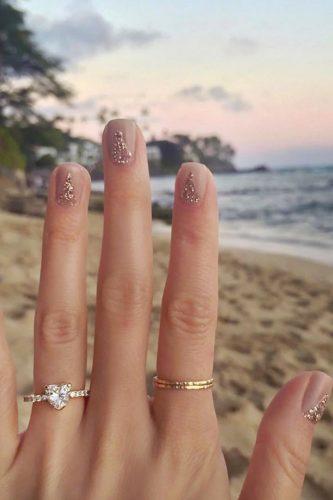 For the most gorgeous ring selfies, you would, of course, need for your hands to be picture perfect. Ring selfies are totally a thing and there are numerous ways to do it, so just have those hands ready.
Browsing through select wedding proposal ideas can help you find just the right inspiration to create your own. So, don't miss out, find the right one for your love today, and pop the question in the most special way.