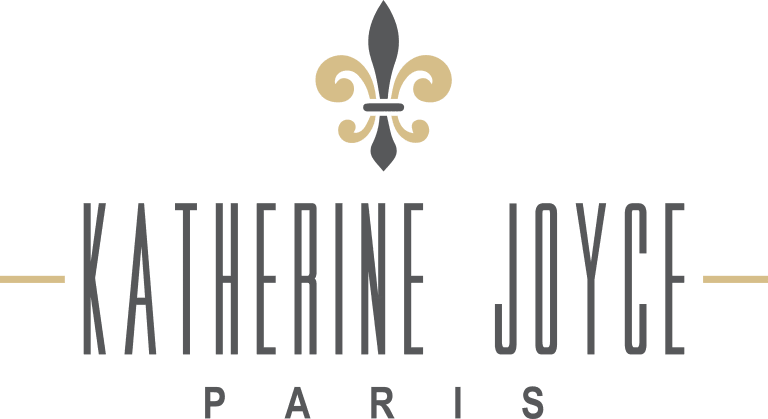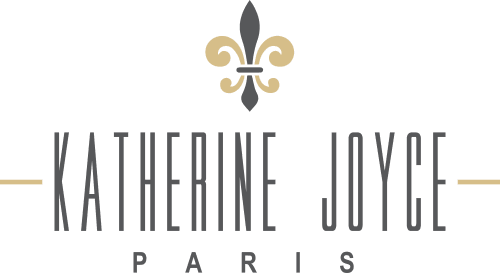 Katherine Joyce wedding dresses have been a huge success around the world. Ekaterina, the top designer of the Victoria Soprano group, has her own unique style. An today we are proud to present the newest bridal collection 2020 of this talented Paris wedding designer. Are you ready to see this true masterpiece of bridal fashion? Dive into the flawless world of wedding fashion. 2020 Wind Desert bridal collection is all about most delicate lace, sexy silhouettes, and details. These dressed are perfection and luxury in every little detail! Each dress has its own character, elegance, and style. Browse our gallery to choose the dress of your dreams!
Top Katherine Joyce Wedding Dresses 2020
All the best-selling models of 2020 Katherine Joyce wedding dresses. The most stunning and modern silhouettes. Wedding gowns for a stylish bride with excellent taste, who appreciates luxury and glamor.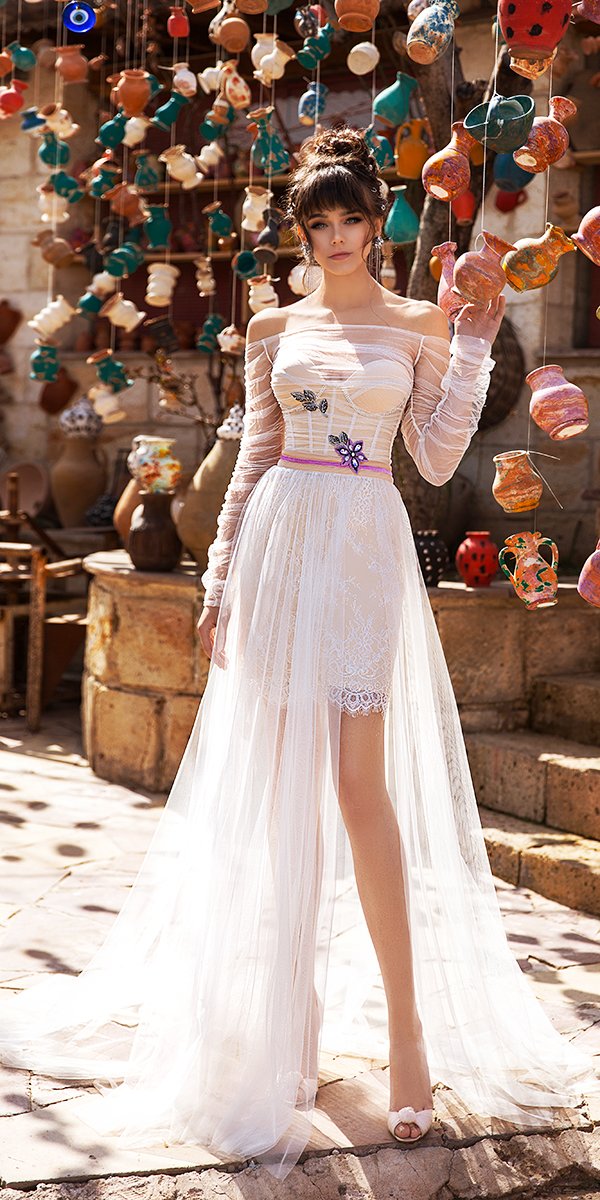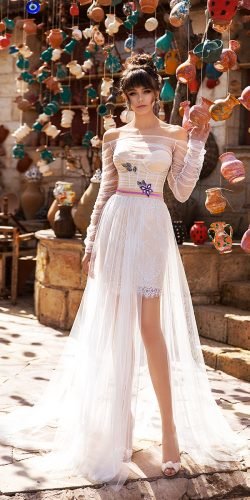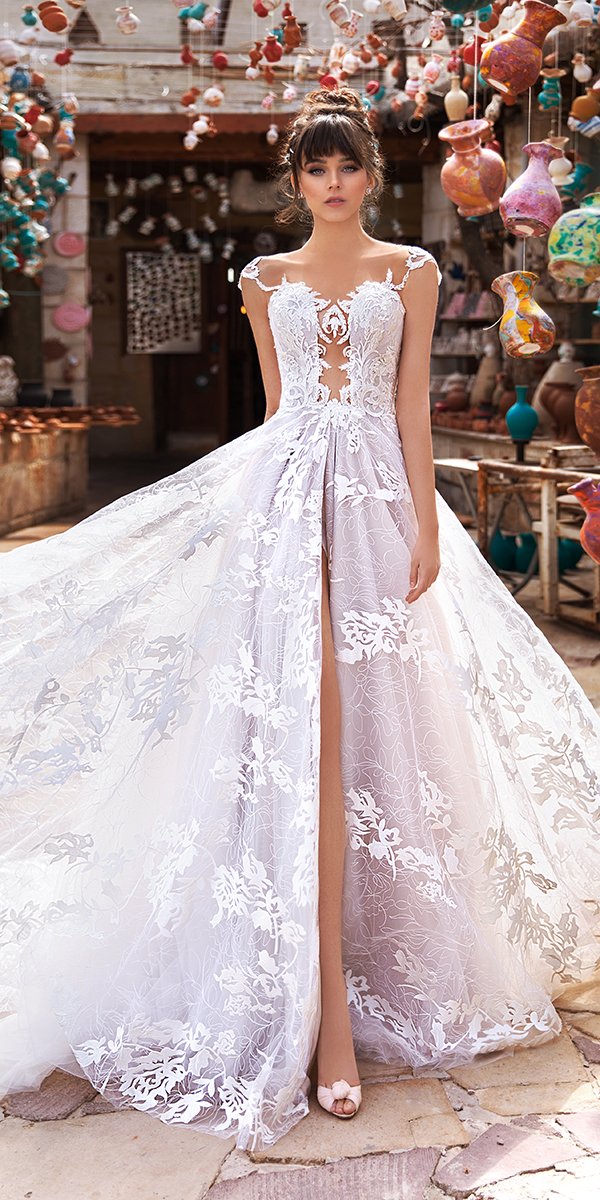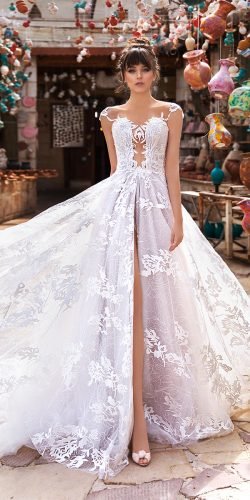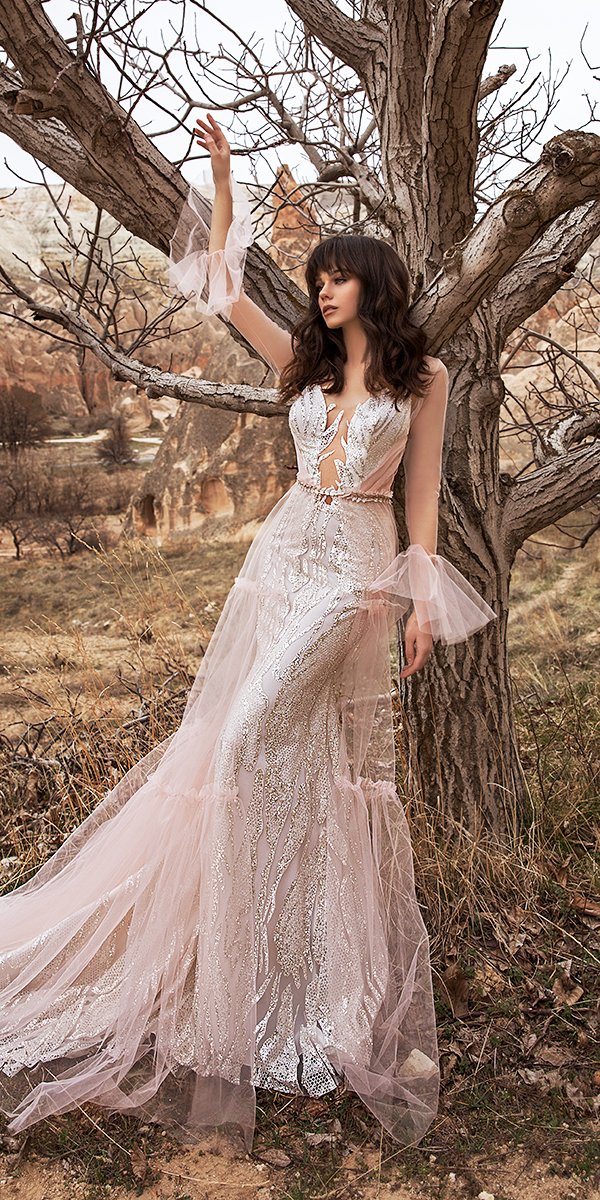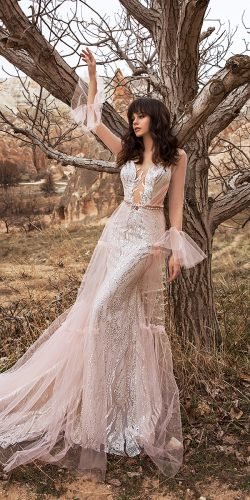 Marvelous A-line Bridal Gowns
A-style bridal gowns will make every bride look like a fairy-tale princess. This silhouette is the very image of timeless elegance. These dresses will be perfect for any bride who dreams of a traditional wedding. A hairpiece or a veil of intricate lace is all you need to look royal.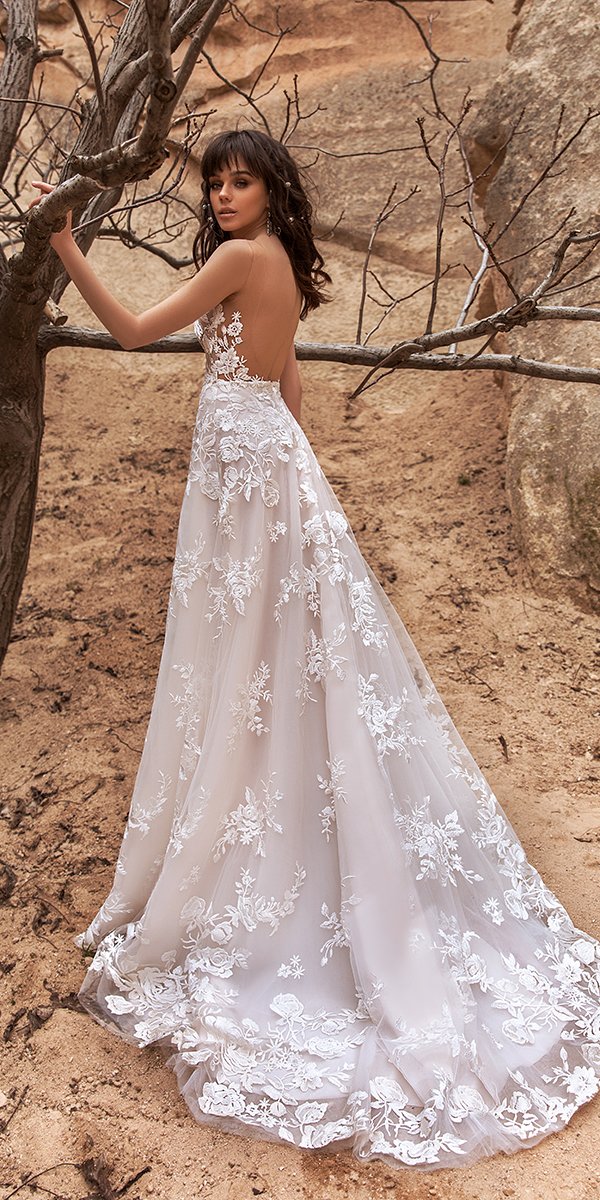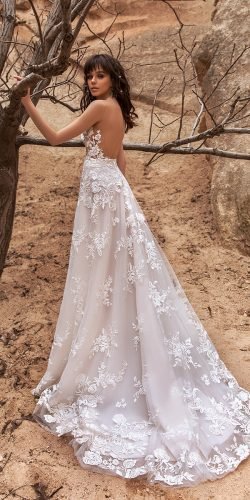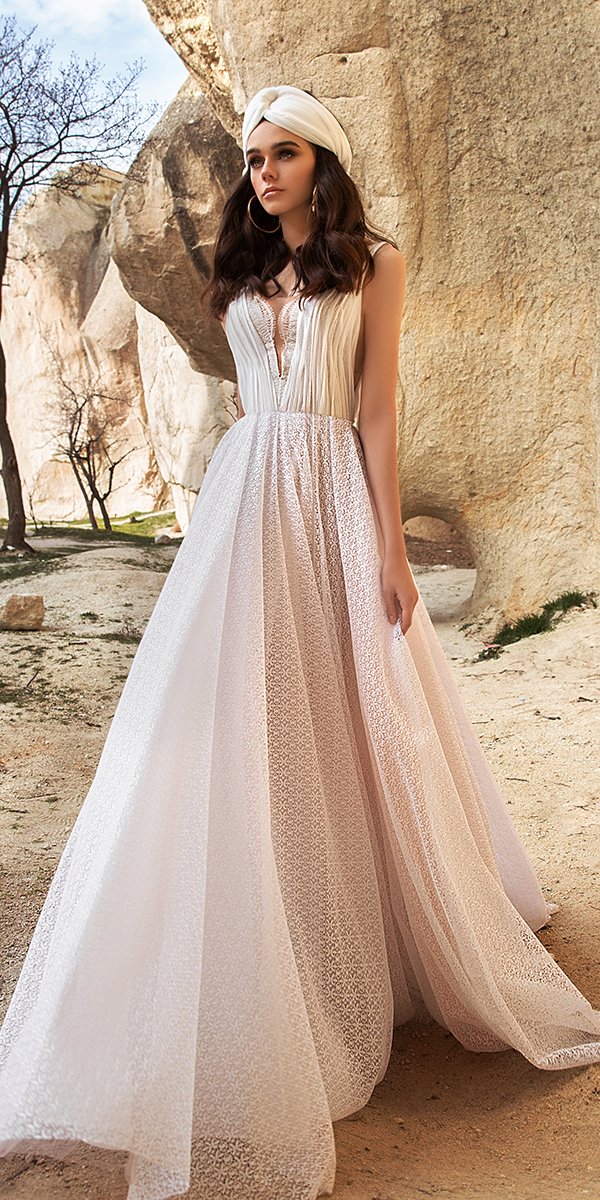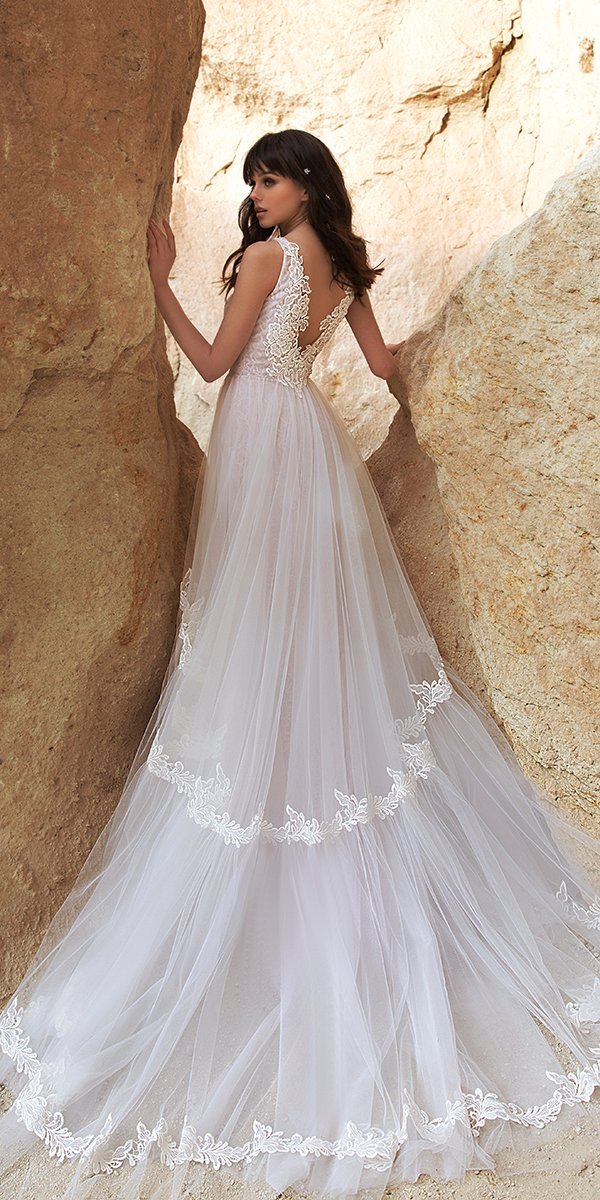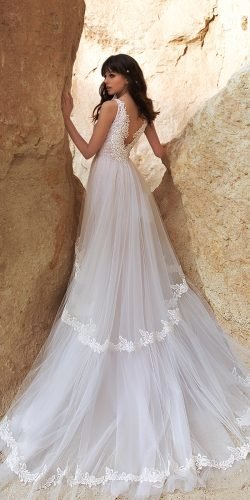 Fit And Flare Wedding Dresses
This flattering style will be perfect for a bride who wants to look extra feminine and sensual on her wedding day. It will accentuate your curves and its elegant cut will highlight the hips. Whether you choose a sleeveless model or a bridal gown with sleeves, Fit And Flare will make sure you look stunningly beautiful and sexy.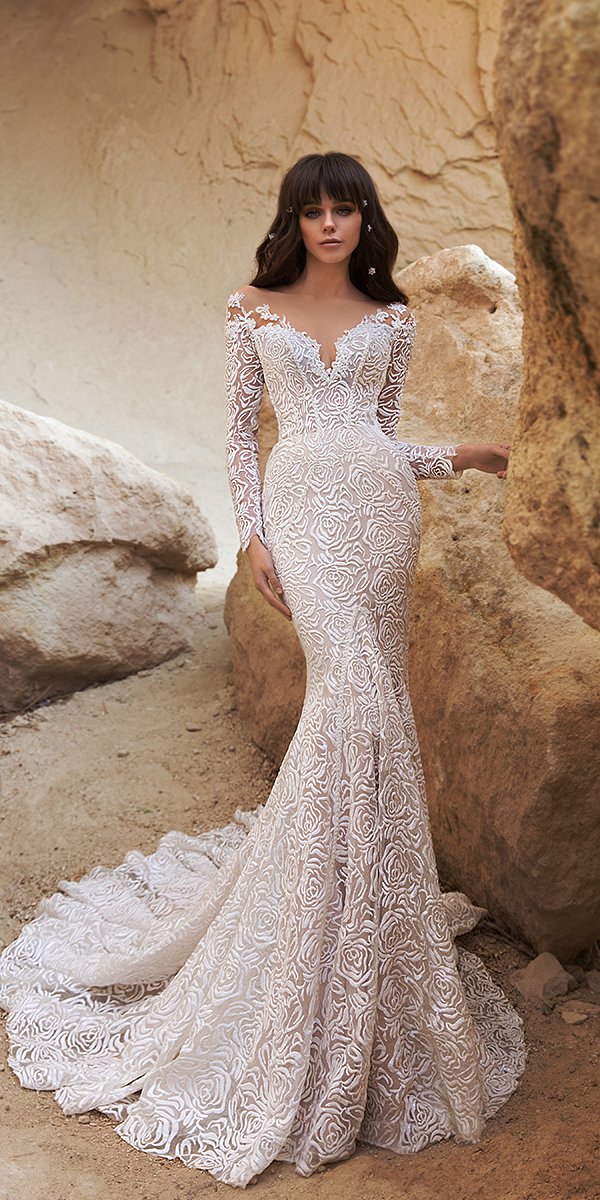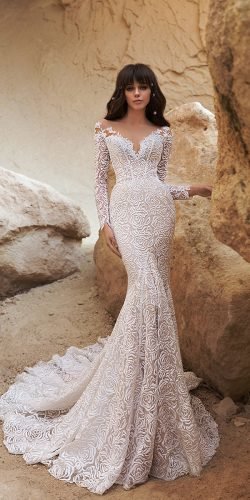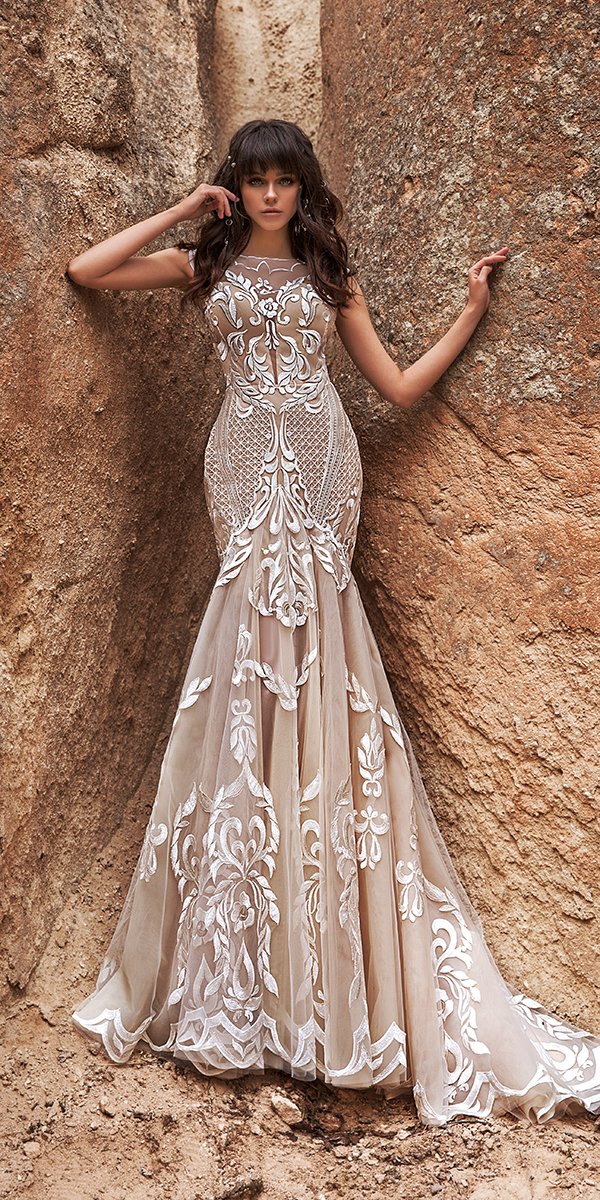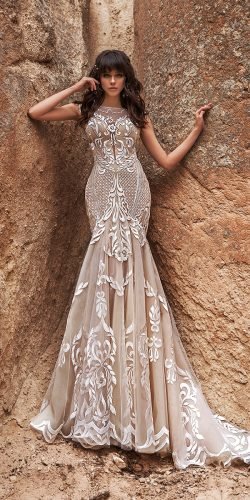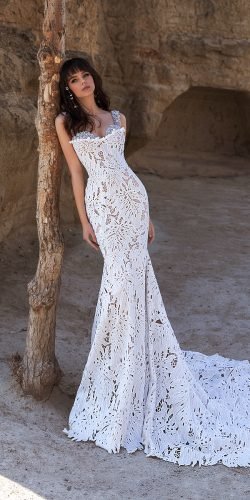 Attractive Long Sleeve Bridal Gowns
Long sleeve bridal dresses are perfect for a bride, who craves elegance and tradition. Katherine Joice wedding dresses with long sleeves look extremely stylish. These dresses are luxury, but they are not pretentious. Long sleeves make the wedding look more refined, and are perfect for a spring, autumn or winter wedding.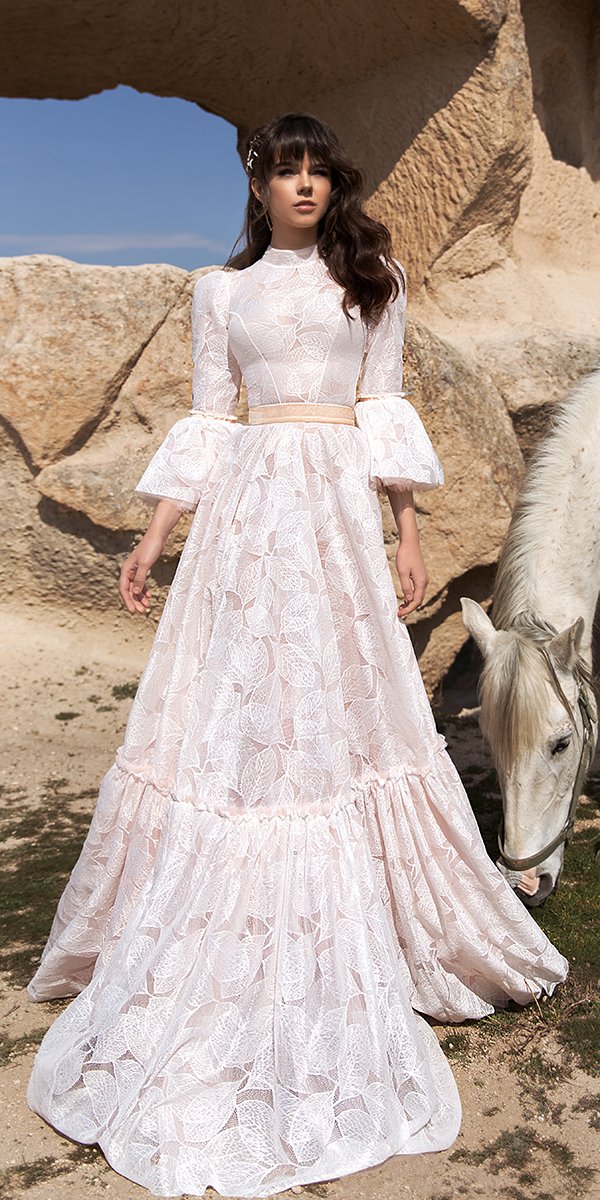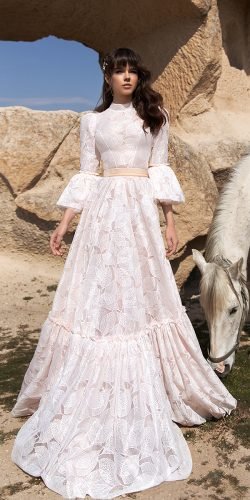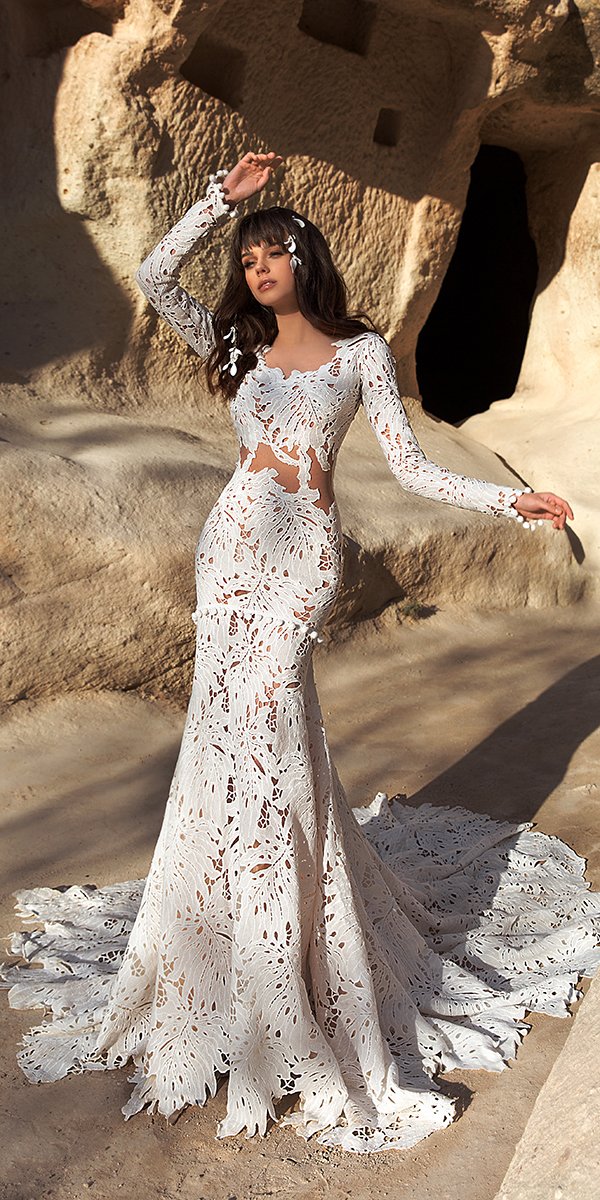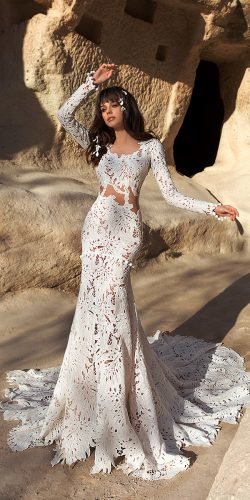 Mind-Blowing Lace Wedding Dresses
Lace has always been the top choice for wedding gowns, and it only gains popularity. It doesn't matter which silhouette you choose – a ballroom gown, a trumpet or a closely fitting mermaid dress. You can be sure that intricate lace will give it its romantic flair. There is a reason why lace dresses remain popular among brides around the world!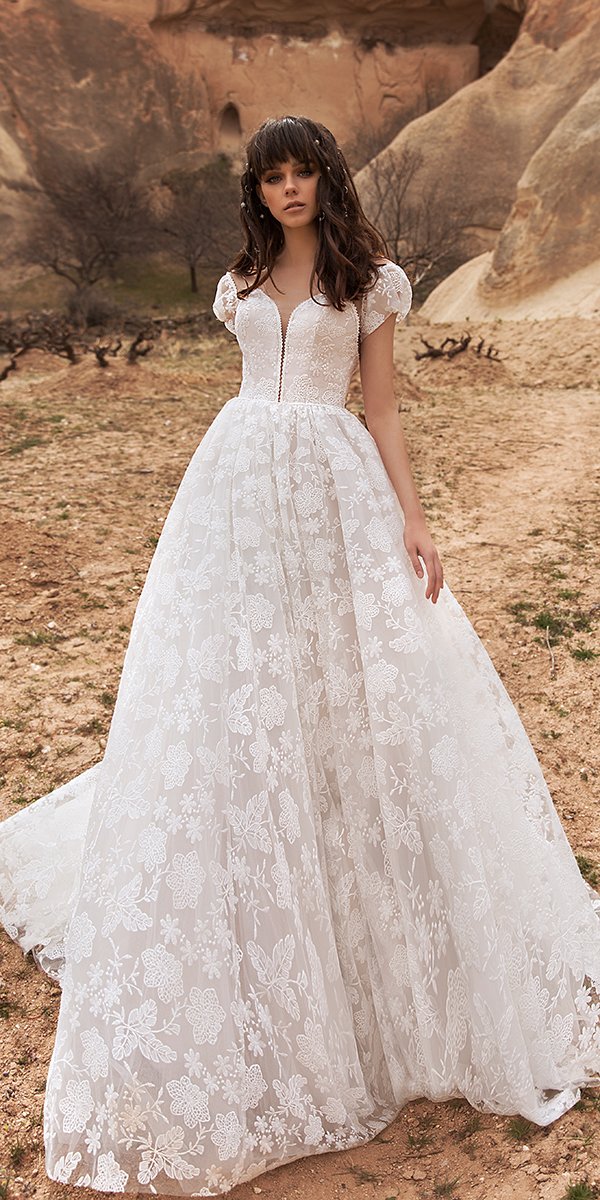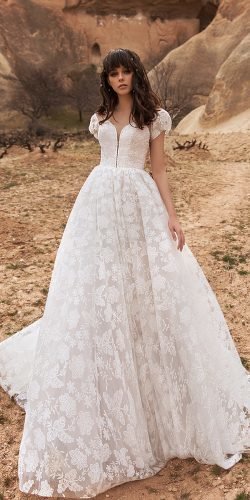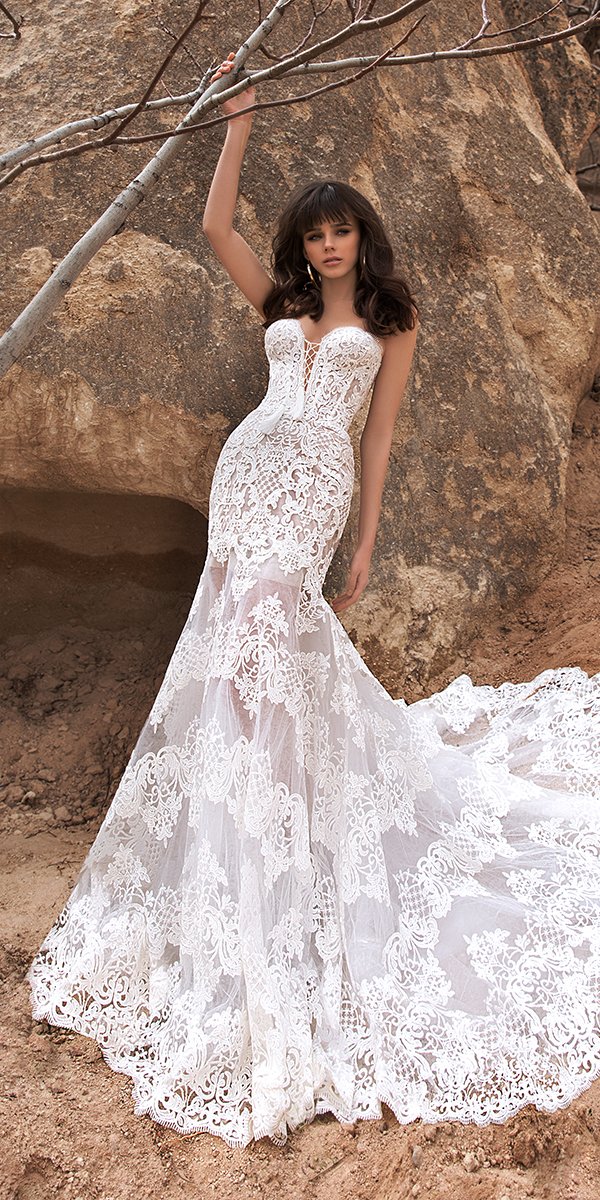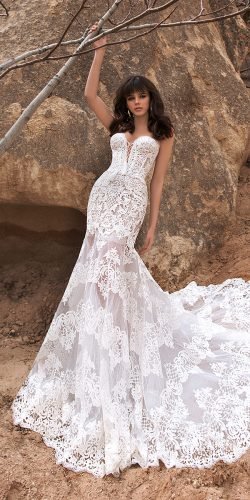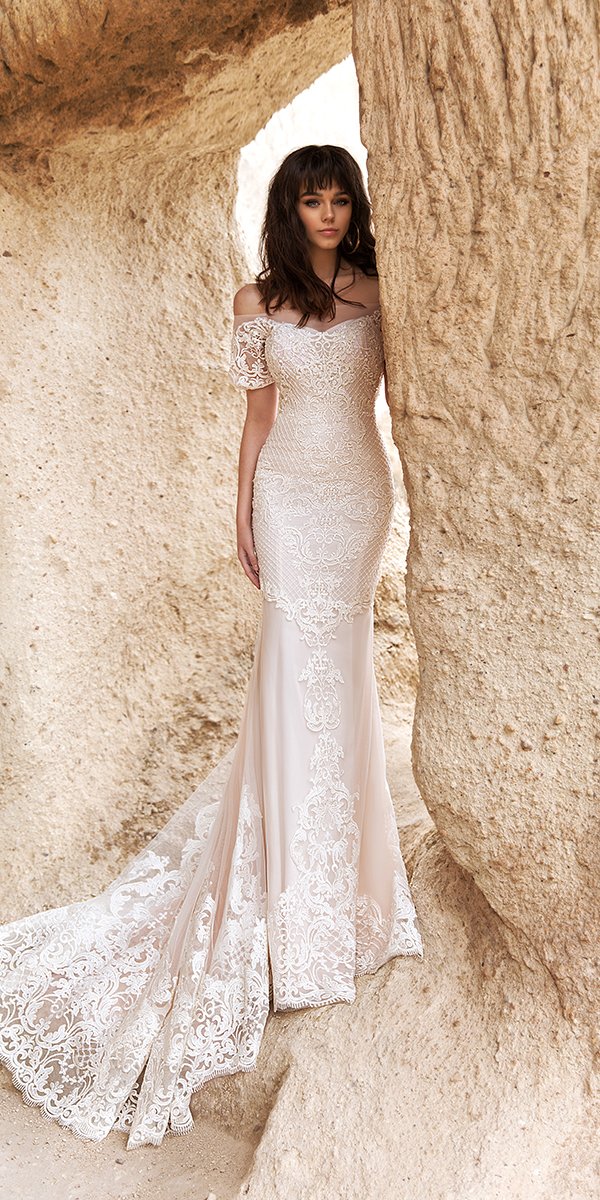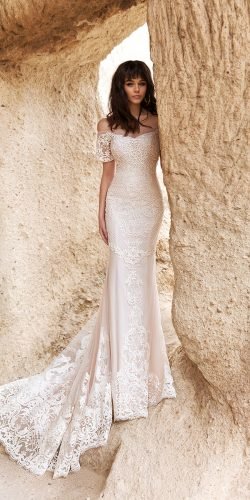 Beach Bridal Gowns For Summer
Katherine Joyce 2020 collection offers some stunning wedding gowns for summer brides. Light, flowing, semi-transparent fabrics, open shoulders, deep plunging cuts and slits – an extremely feminine look. Katherine Joyce summer bride is sure to look stunning and simply ethereal on her wedding day.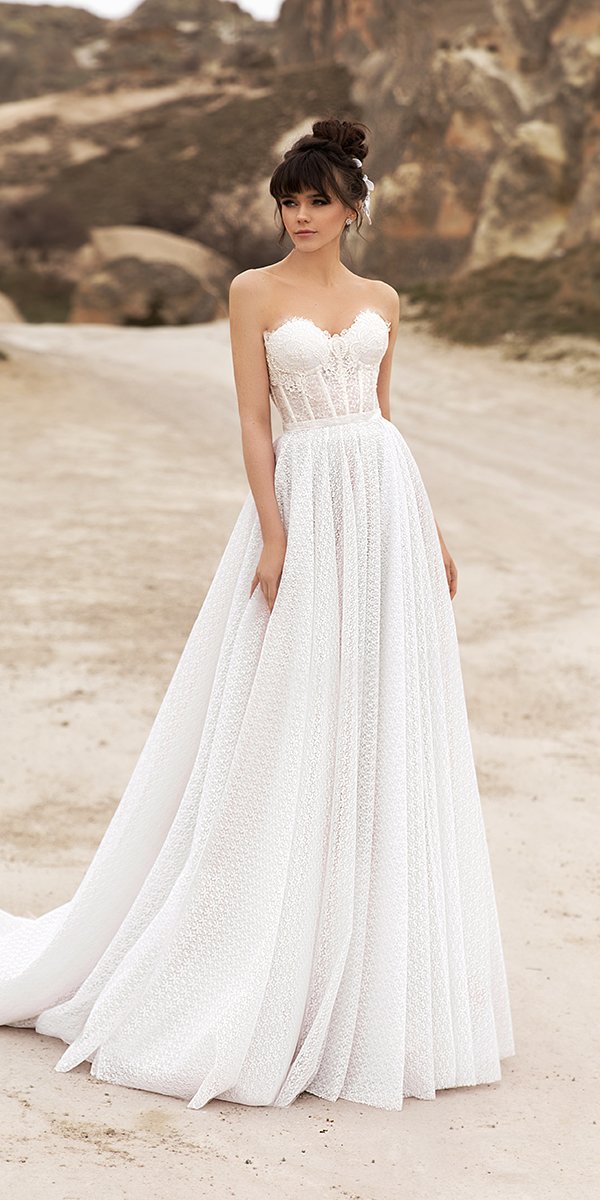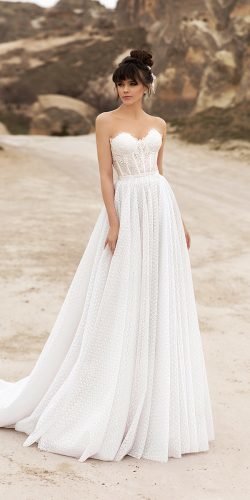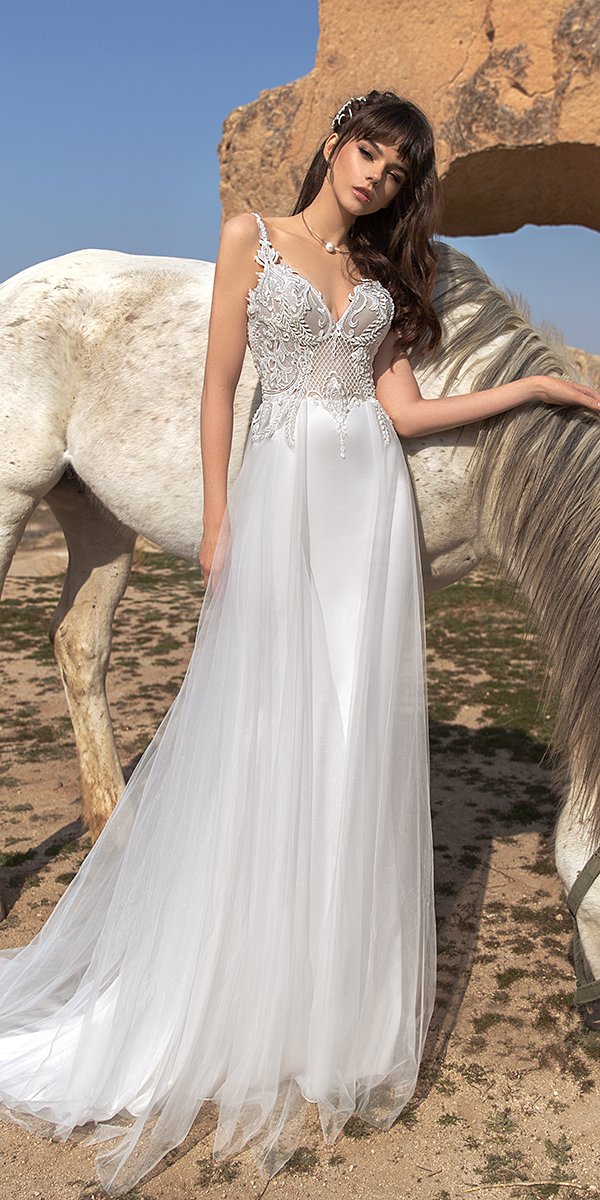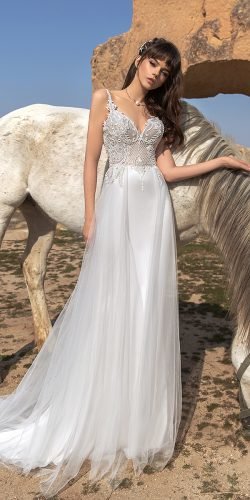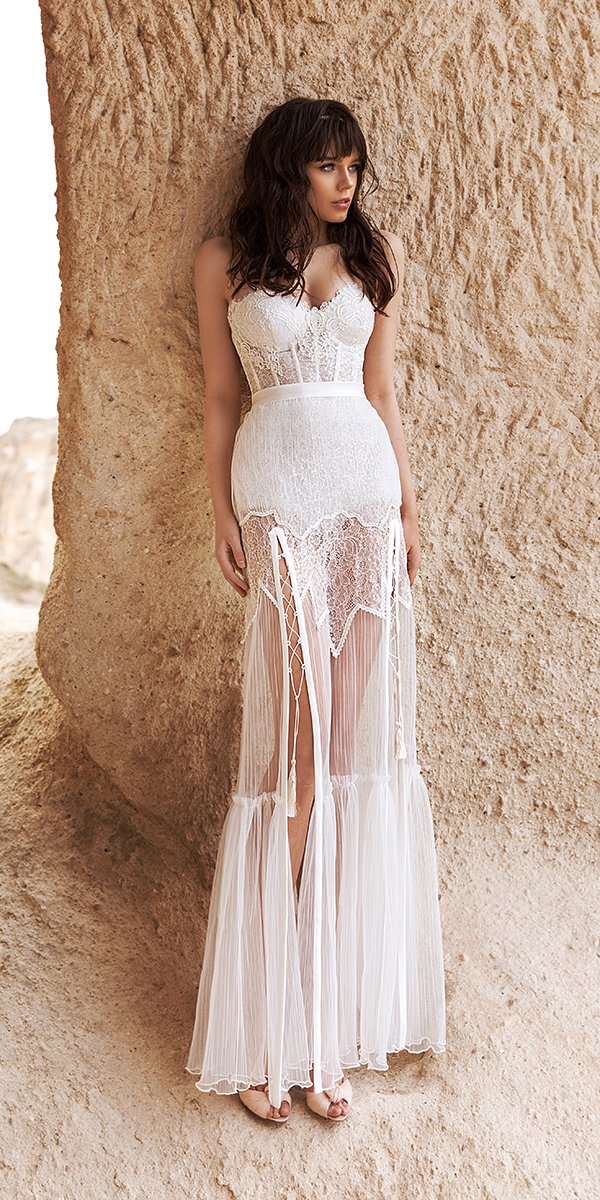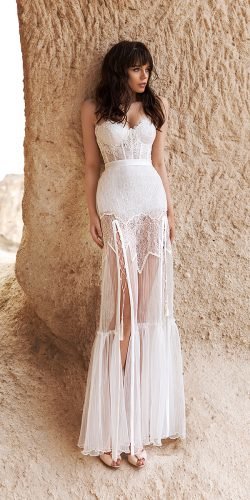 Bohemian Wedding Dresses 2020
Boho style would be perfect for a forest or an outdoor wedding. Boho wedding dresses will make the bride look like a fairy-tale princess. Katherine Joyce boho bride is the very image of romance, freedom, and elegance. This delicate style is among the top wedding trends this season and gains more and more popularity.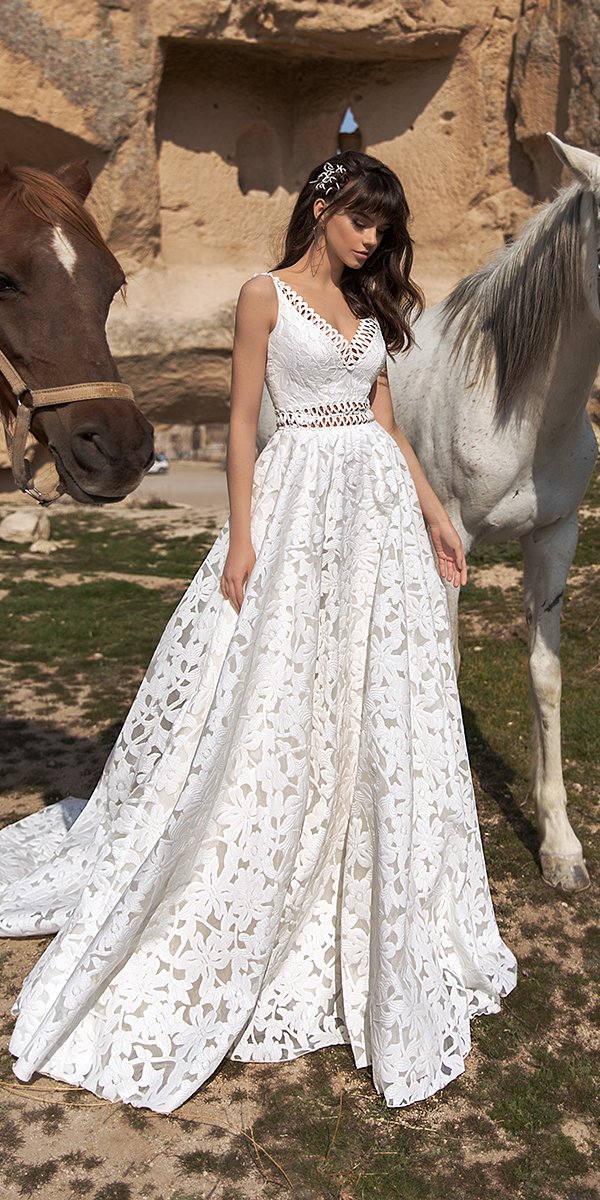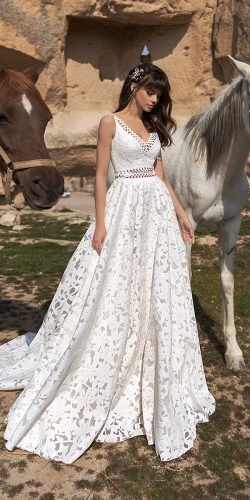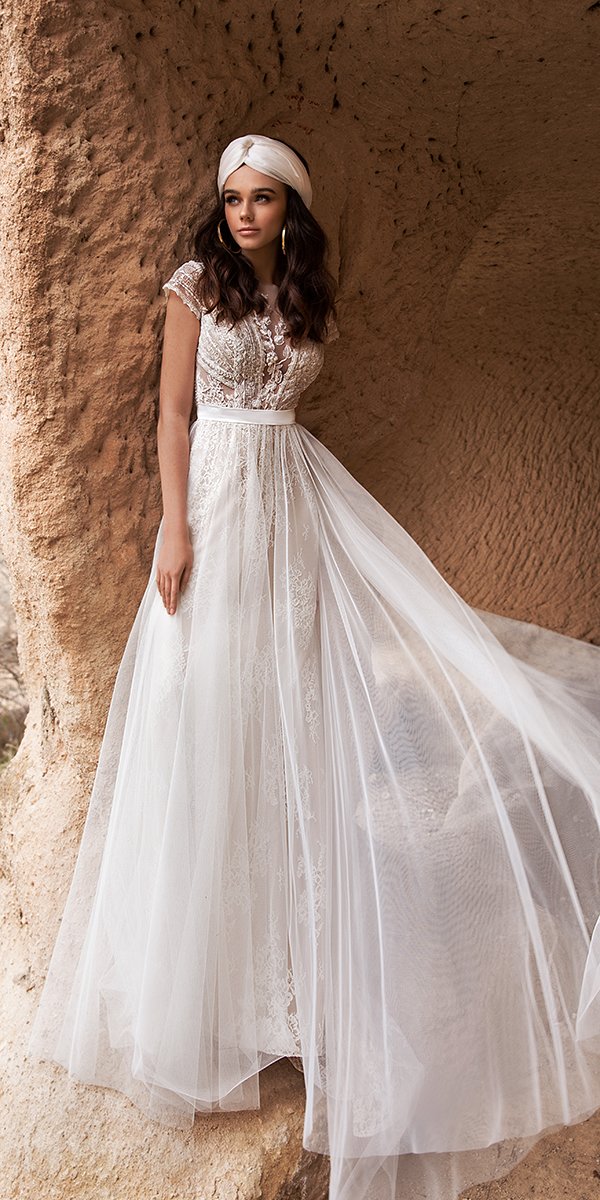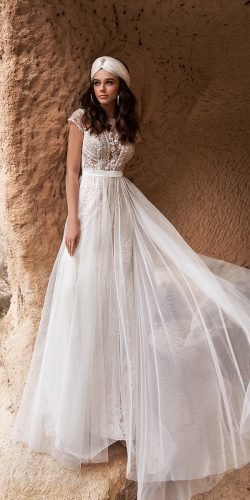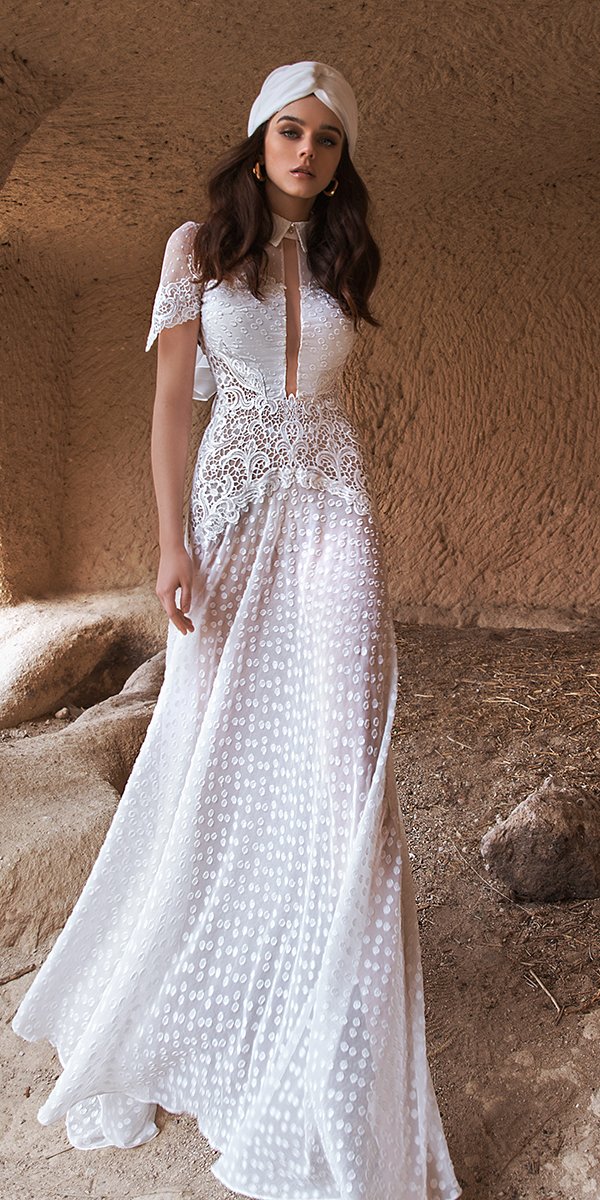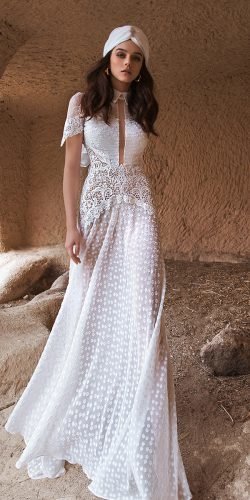 Blush Bridal Gowns by Katherine Joyce
If you are tired of traditional white gowns and want something more original and trendy, consider blush wedding gowns. Add some color to your wedding! Blush colored dresses look extremely romantic. This shade of pink is very popular among famous people and top designers.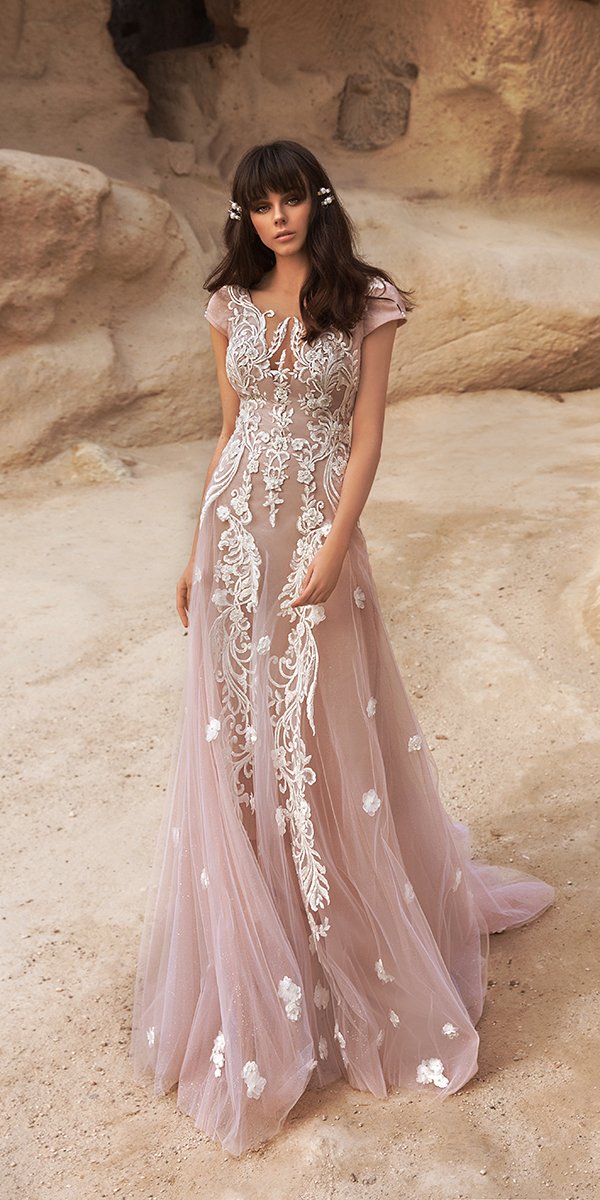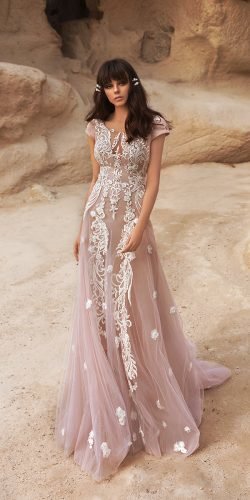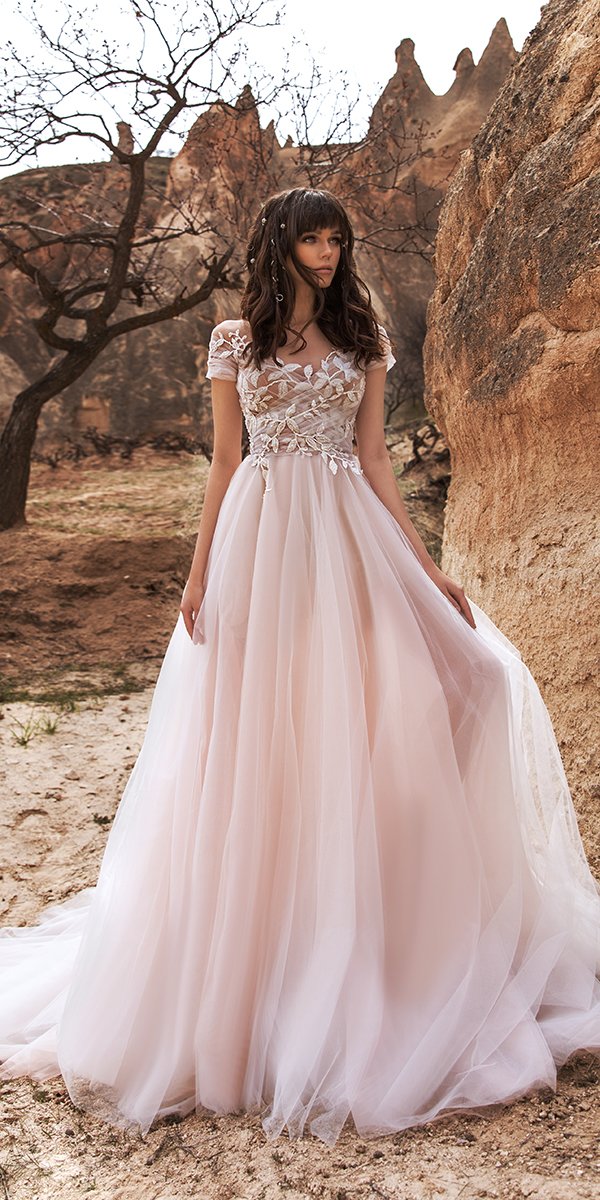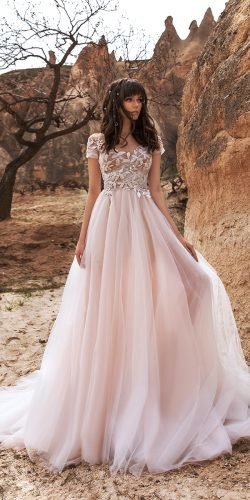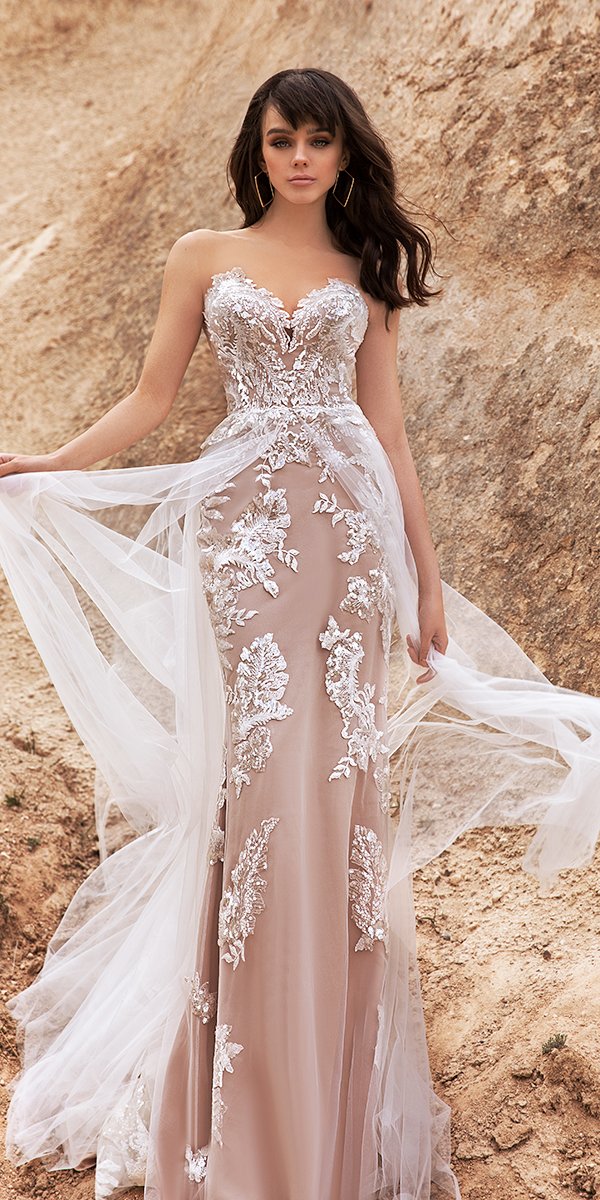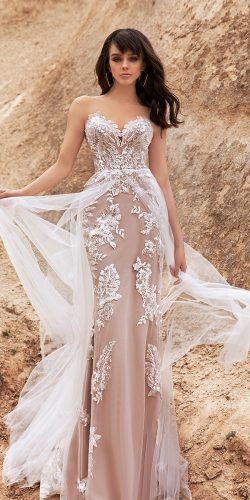 If you want to discover even more luxury wedding gowns, visit katherinejoyceparis.com/