Chris and Briana met in Miami. They were on the same rooftop soccer league and instantly gravitated towards each other at the team happy hours, bonding over their shared love of wine, food and traveling. "One of those nights, Chris finally asked me out on a real date (without the sweaty soccer uniforms!) to an Italian restaurant in Miami Beach," said Briana. The rest, is history.
For their third anniversary, Chris surprised Briana with a road trip from Napa Valley in California to Willamette Valley in Oregon to enjoy their shared love of wine. After a few days of wine tasting in California, they headed up the coast towards Oregon. In the middle of the drive, Chris had planned for them to do a hike at Jedediah Smith Redwoods State Park to stretch their legs. During their hike, Briana set her camera up on a timer to take a photo of them in front of a giant redwood tree. As they were posing in front of the tree, Chris knelt down on one knee and proposed! "It was incredibly intimate to be the only ones on the trail surrounded by ancient trees," said Briana.
Pre-Wedding Photos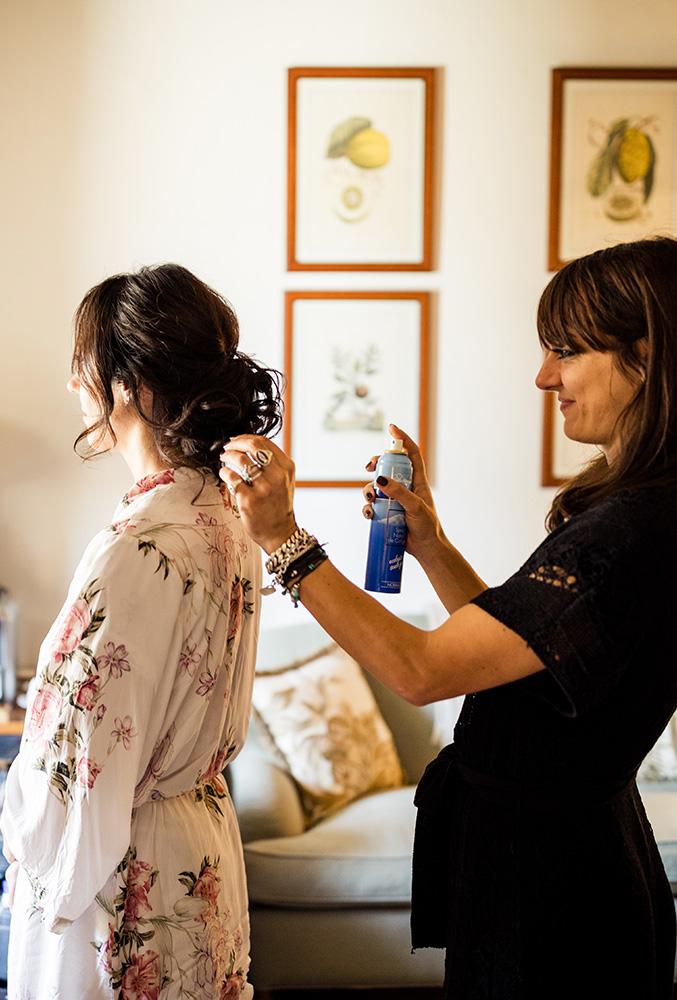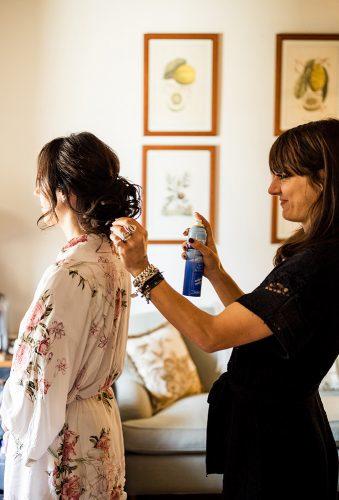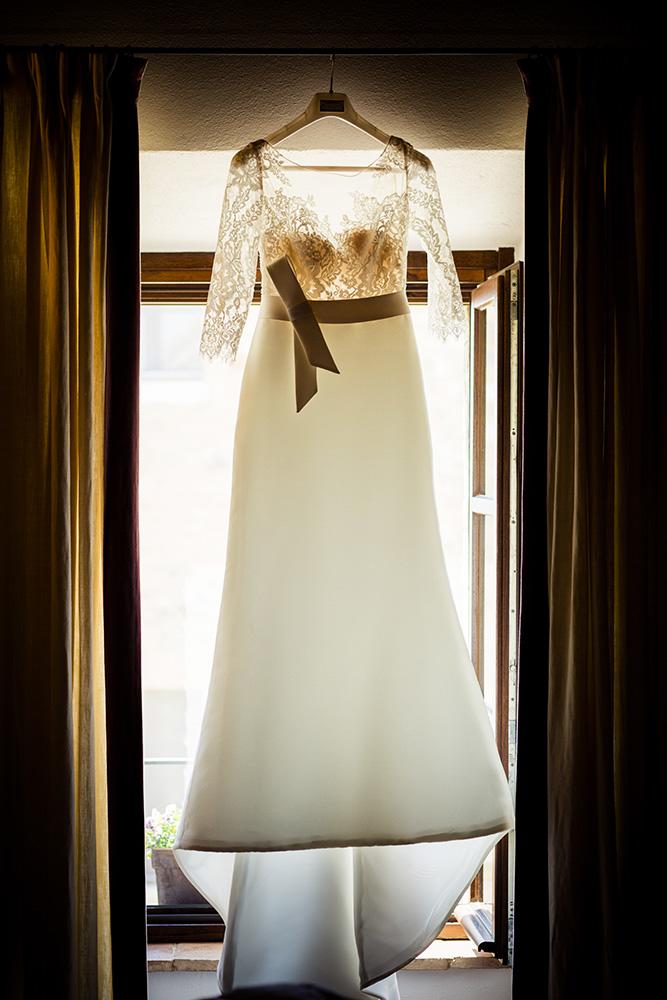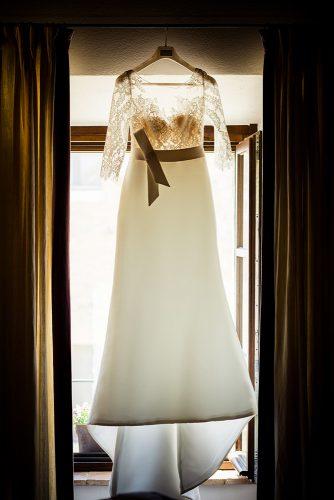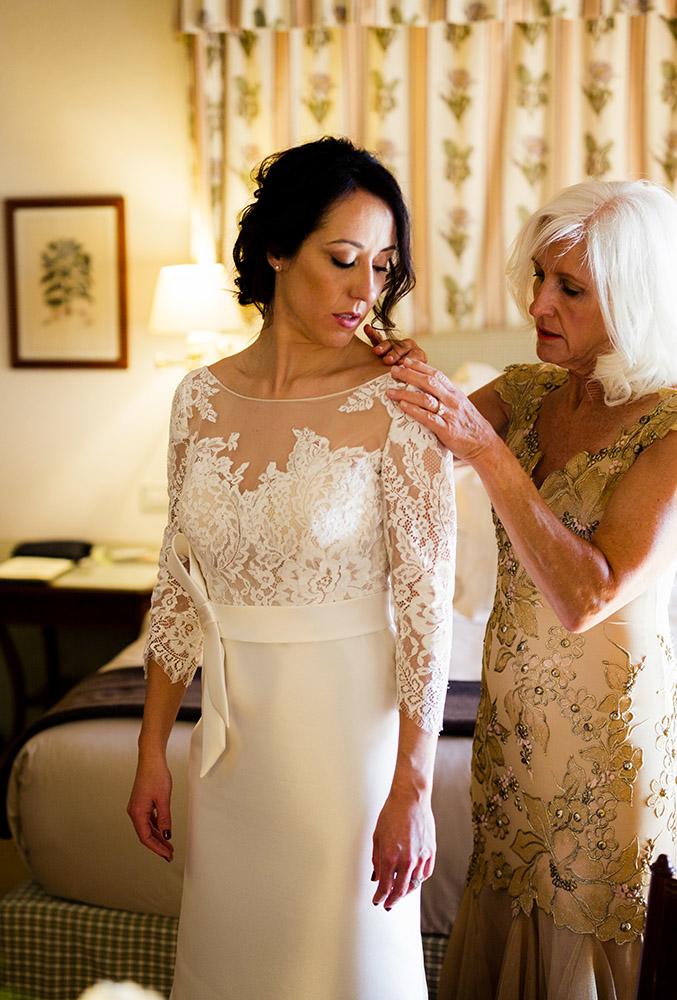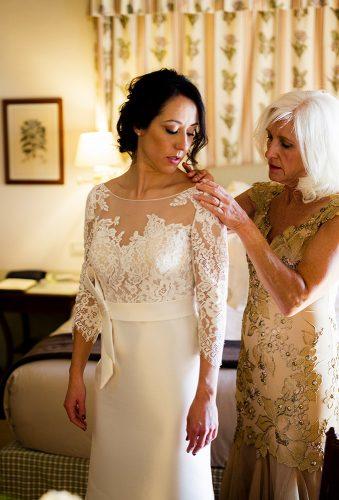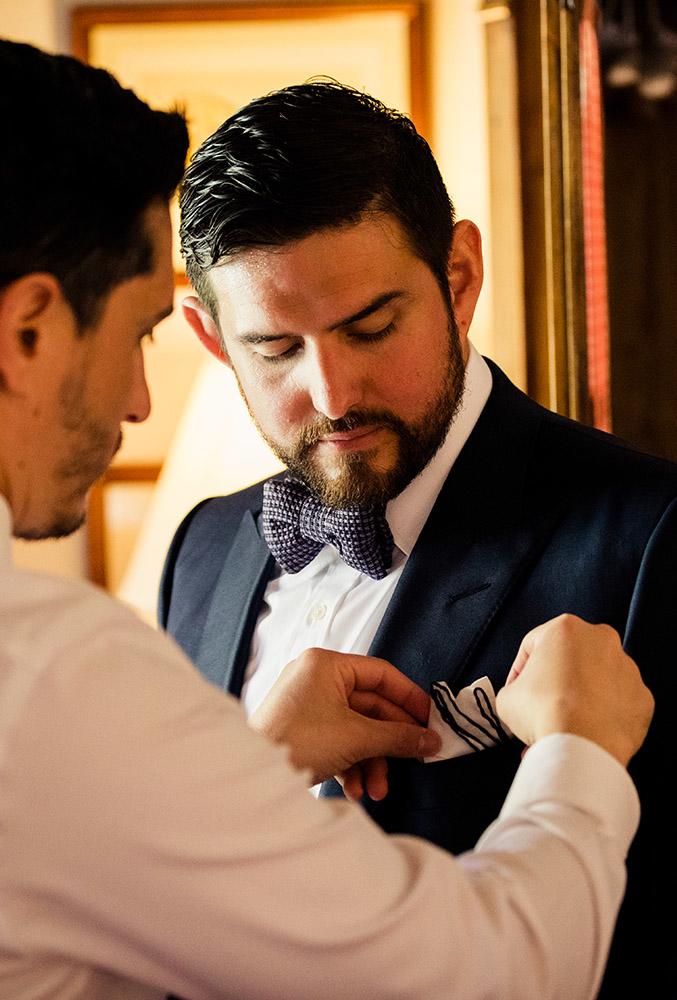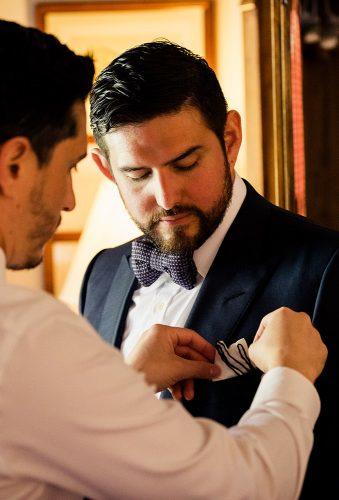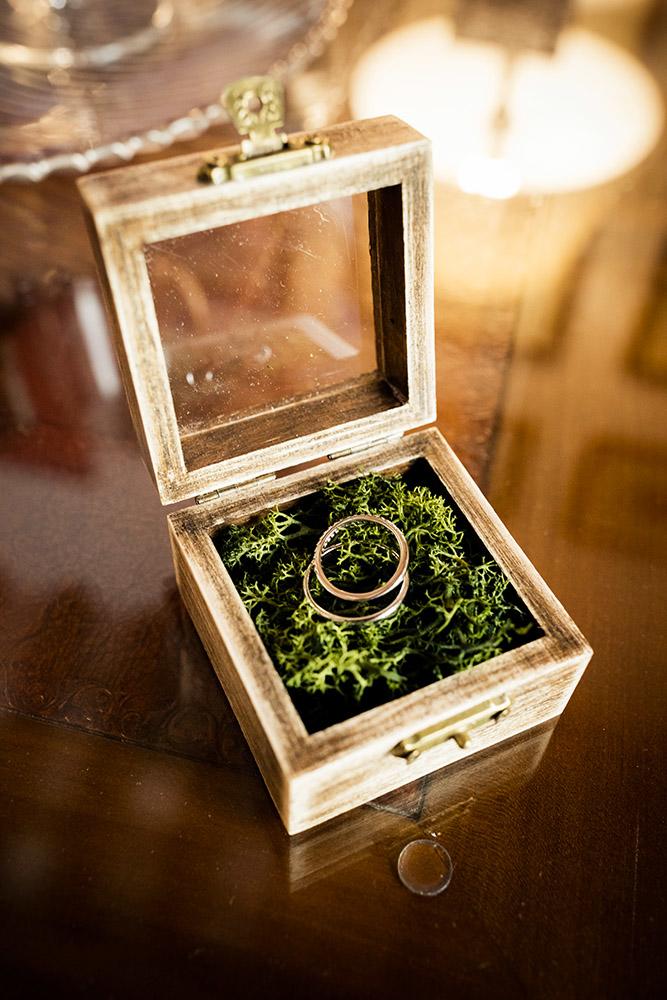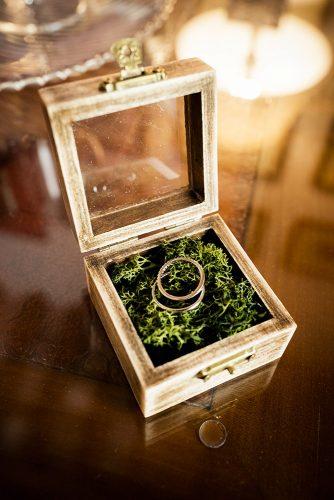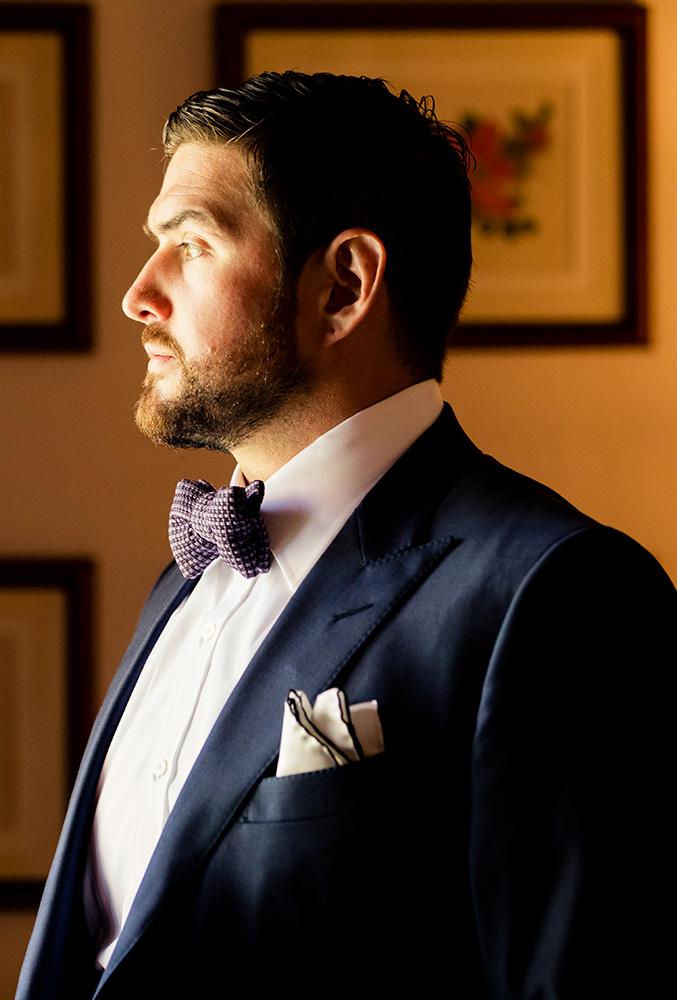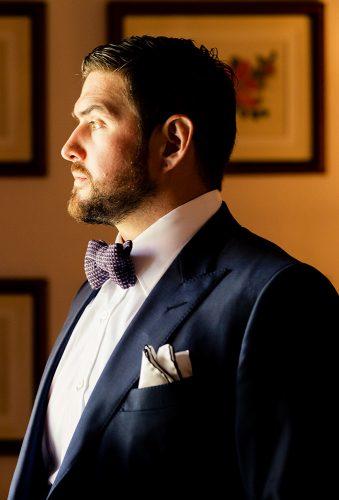 When wedding planning began, Chris and Briana hired LLG Events, a luxury international event management and design firm specializing in weddings and experiential events in New York City and worldwide. They told LLG Events that they wanted an intimate celebration with their closest family and friends, that also proved to be an exclusive, unique experience. As the couple is foodies and wine-lovers, LLG Events searched through five different countries before landing on Castello Banfi Il Borgo to host their nuptials. When LLG Events presented this option, the couple immediately gravitated towards the history of Castello Banfi; the vineyard setting and the wine pairings during each night's menu; as well as the fact that there was still a small church in the town from when it was an old medieval village.
LLG Events then designed a unique setting for each night of the three-day celebration, with each theme growing in color.
Wedding Ceremony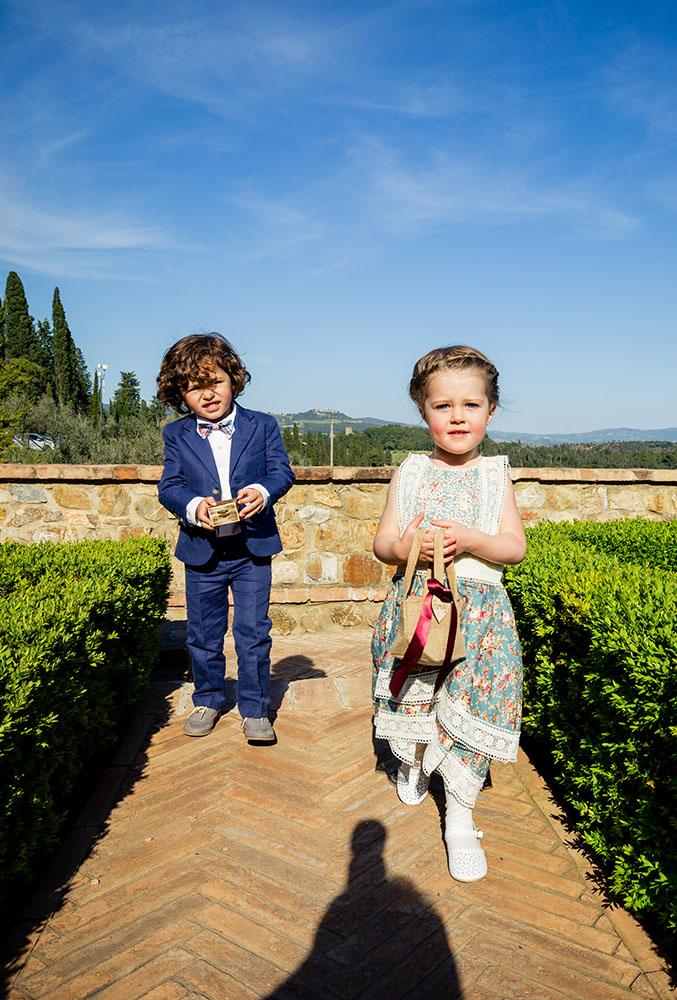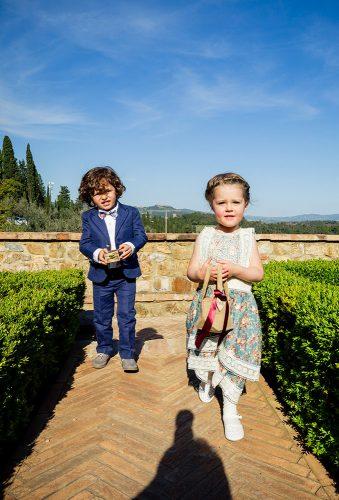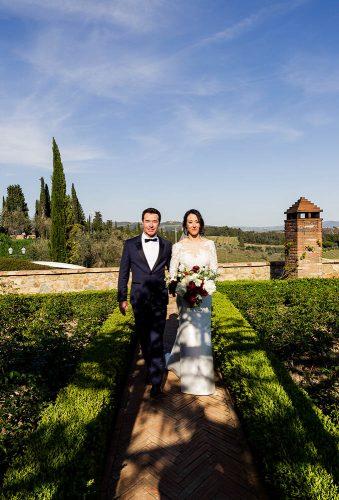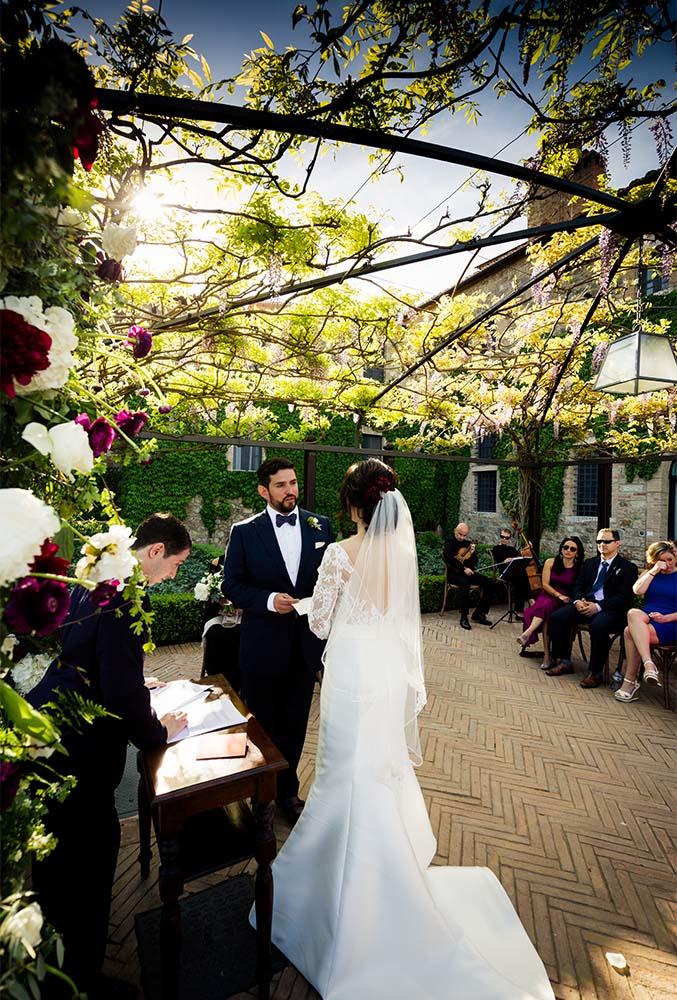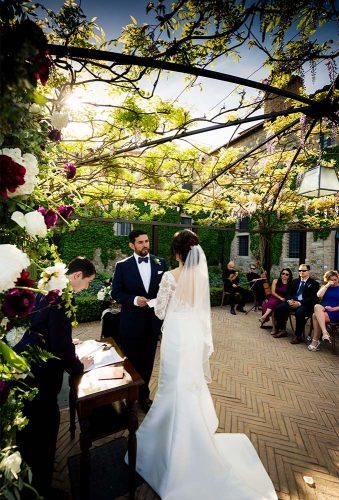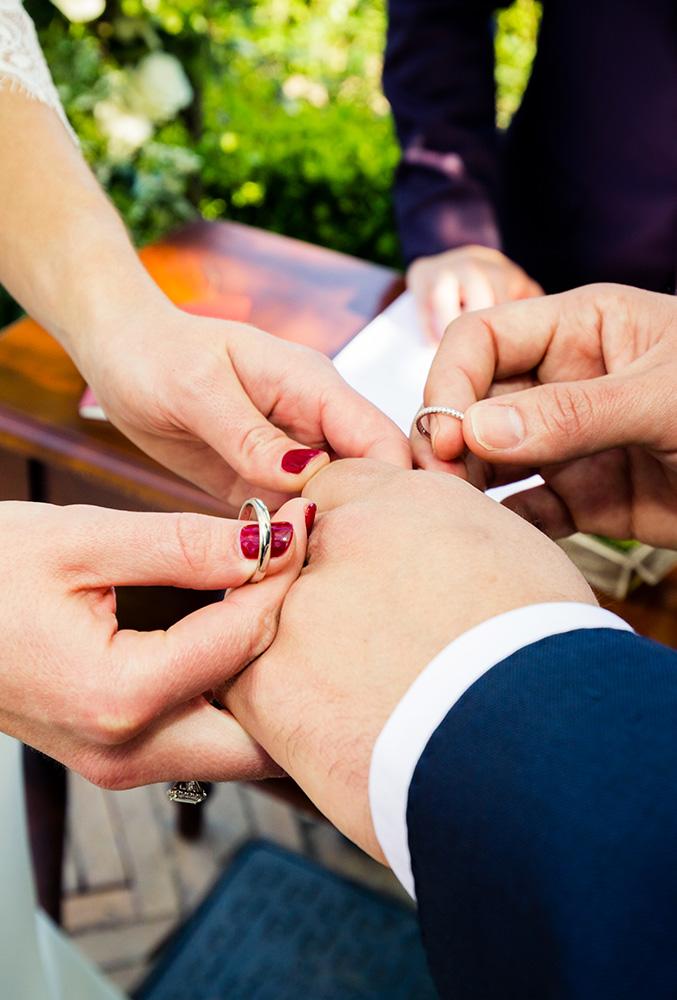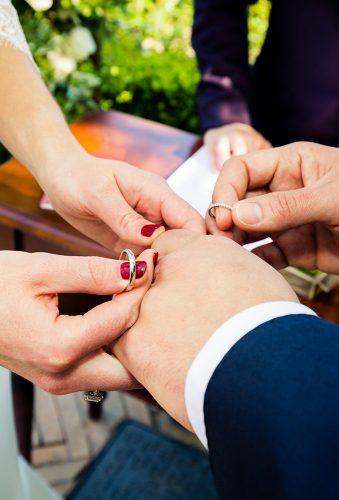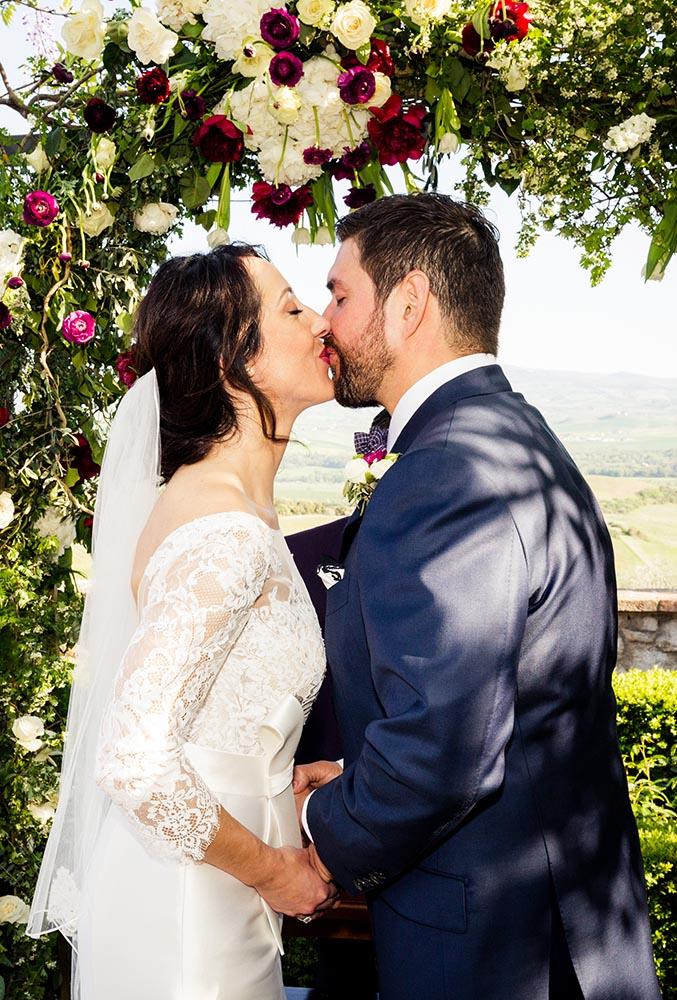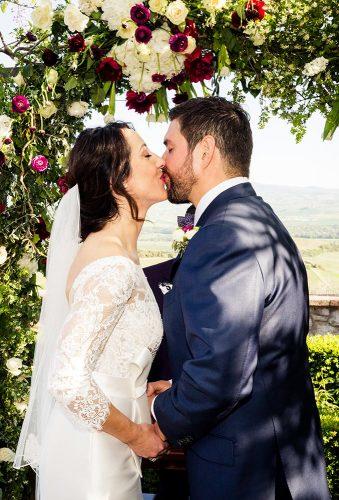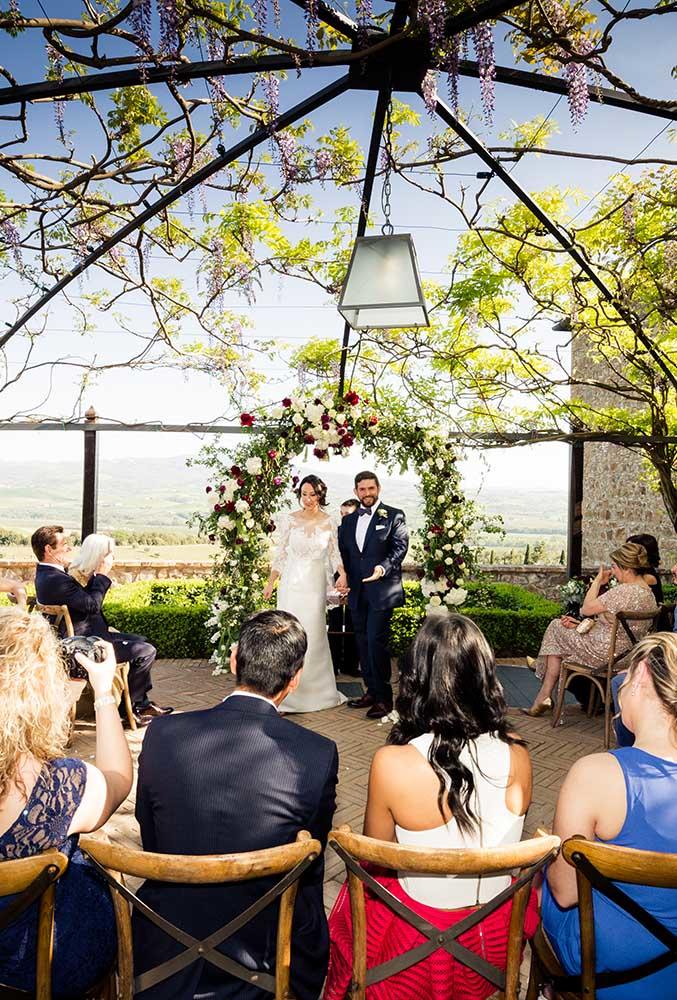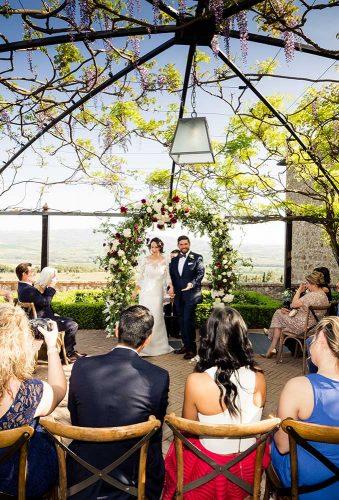 >Night one was set in the medieval courtyard of Castello Banfi with the castle's canons and swords maintained to keep the historic feel. There was minimal lighting to enhance the space, and a neutral palette of white florals with accents of greenery running the length of the dinner table, as to not take away from the courtyard's ambiance. Empty wine bottles were filled with lights to illuminate the table.
Night two became more colorful, incorporating Tuscan culture into the centerpieces. The goal was a sleek and modern vibe that still honored the traditions and history of the setting. Clear lucite chairs were used as a modern element, while the table's centerpieces maintained Tuscan culture. Lemons, lemon wedges and lemon slices were used to create mini-lemon trees across the table, highlighted by olive branches from Castello Banfi's vineyards. Everything was placed in a terra cotta vessel, accented by tiles that were found in Castello Banfi's cellar from when it was a medieval town. The menus showcased a watercolor depiction of Castello Banfi, and each place card had an individual lemon for the guests to take home. LLG Events officially created the 'lemon trend,' which was later replicated by renowned planners and in celebrity weddings.

Wedding Walk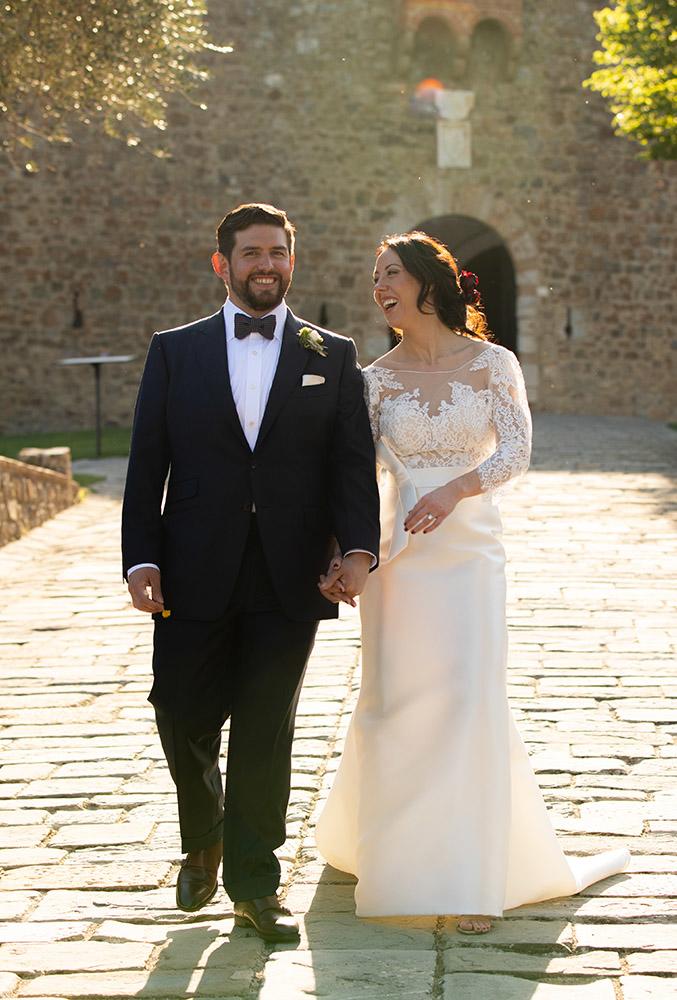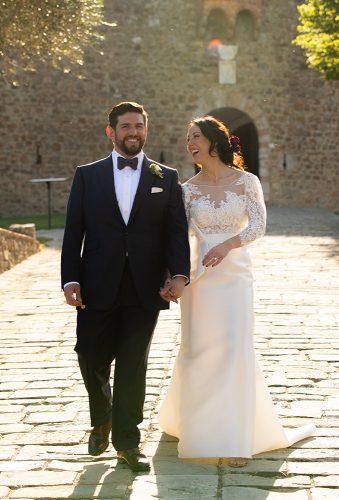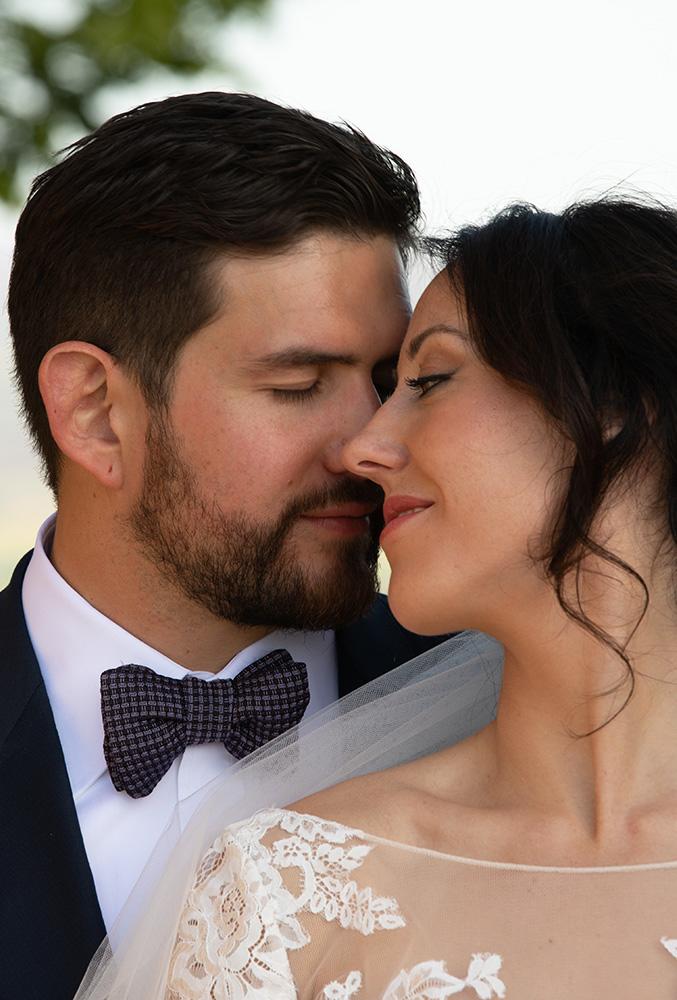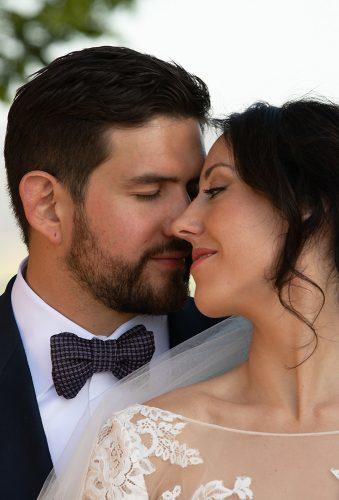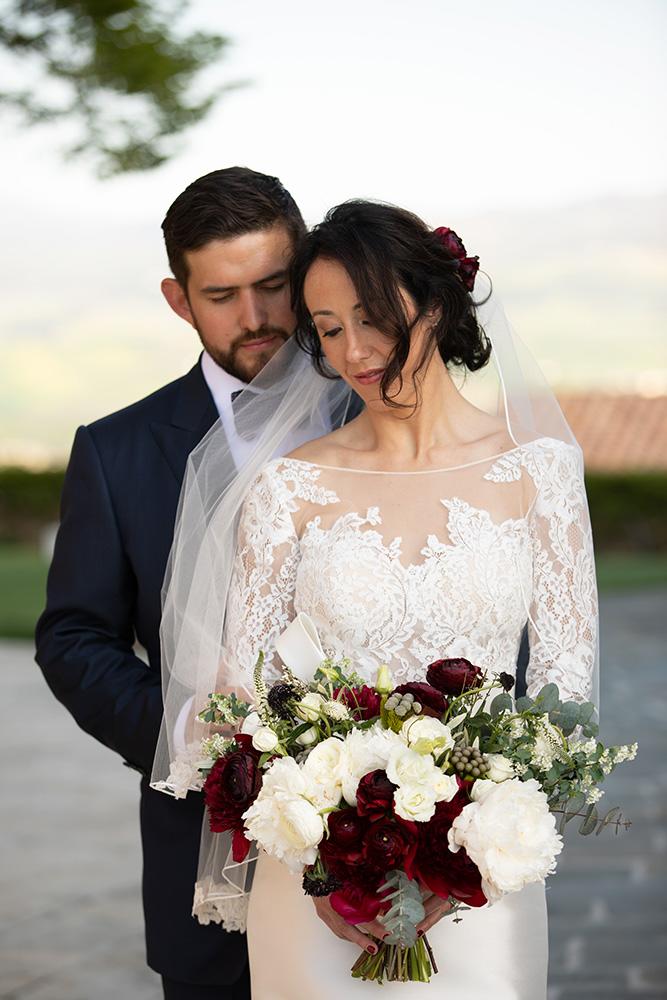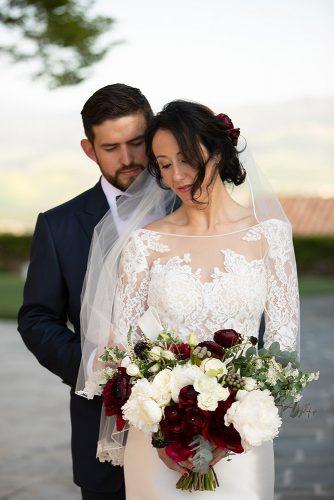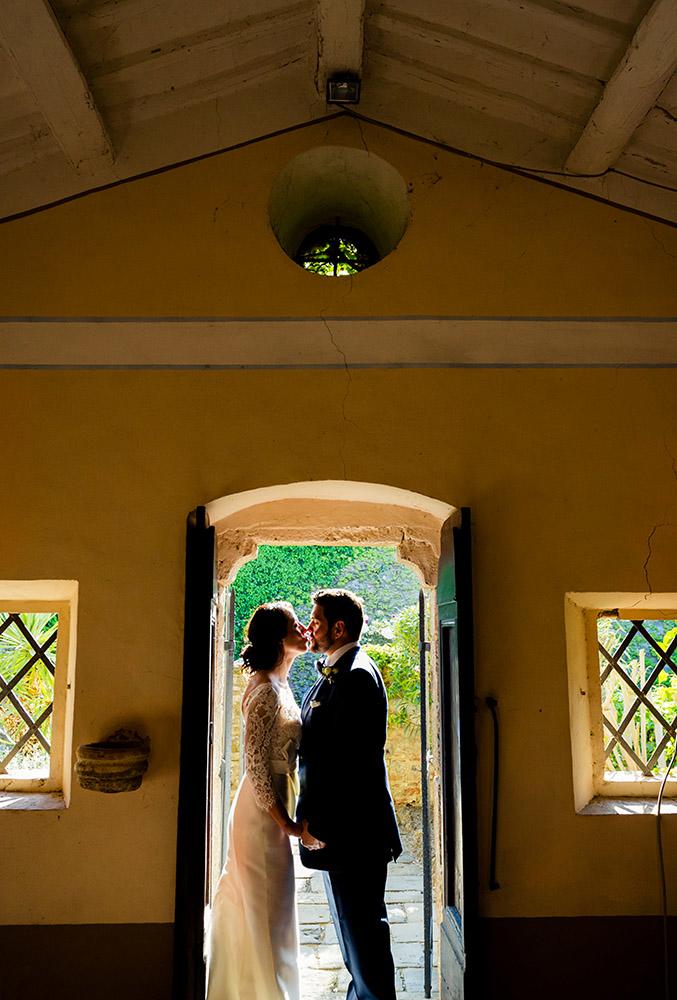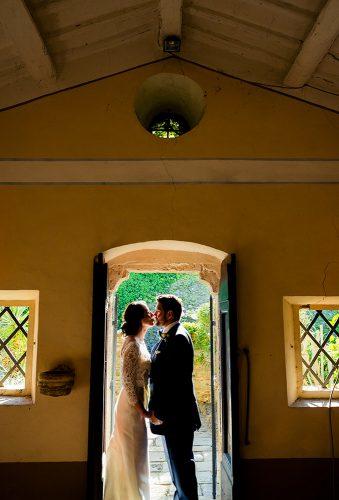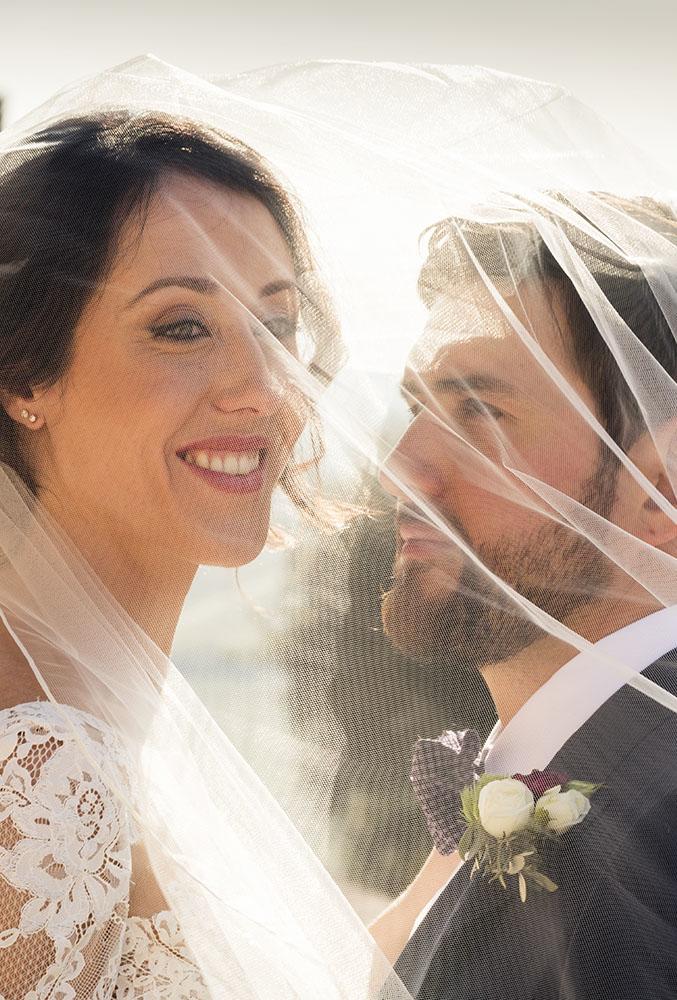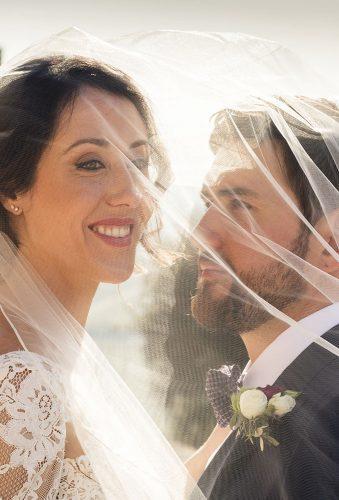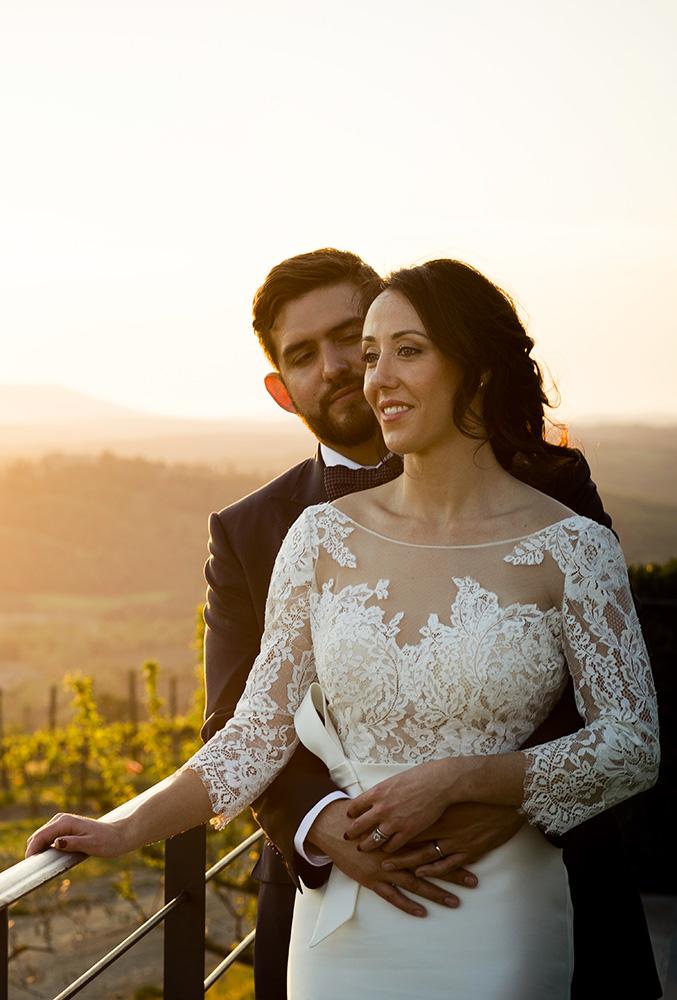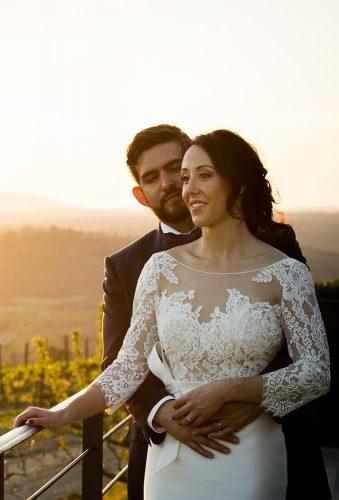 For the wedding ceremony, David Kimmel Design created a floral bridge, suspended in the air over all the guests. The florals utilized burgundy, whites, deep purple and greenery. The seating was a 'U-shape' so all of the guests could see each other and converse, and it allowed for an intimate dance floor setting. "We loved our band, who did an amazing job keeping a small group of people dancing all night! Lastly, we loved our tiramisu wedding cake and the LLG team for making it all happen," said Briana.

Wedding Party & Reception Details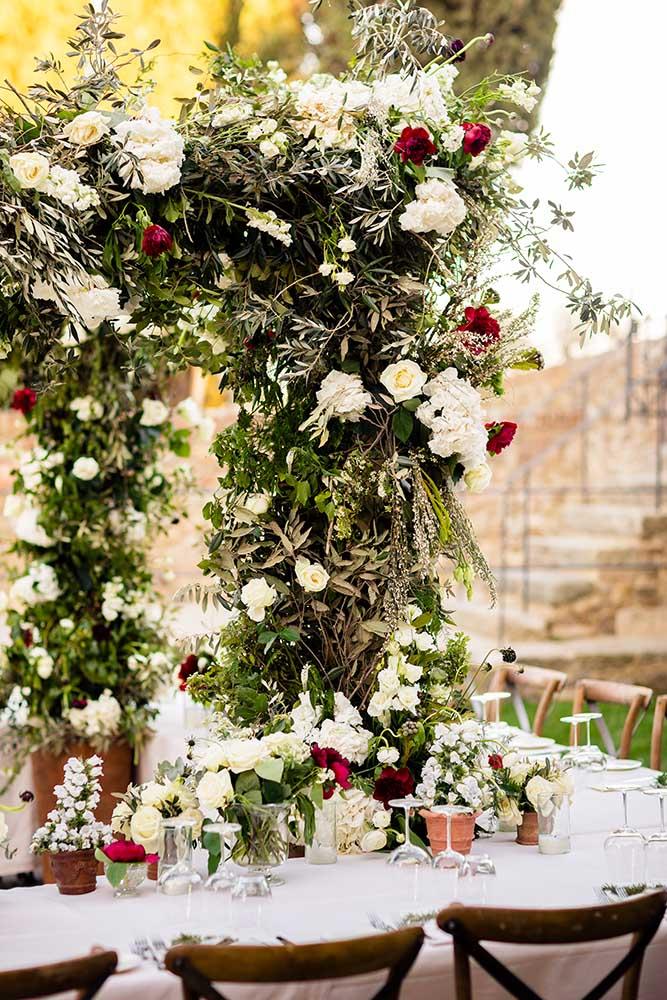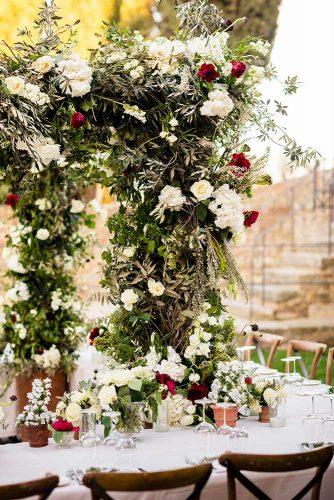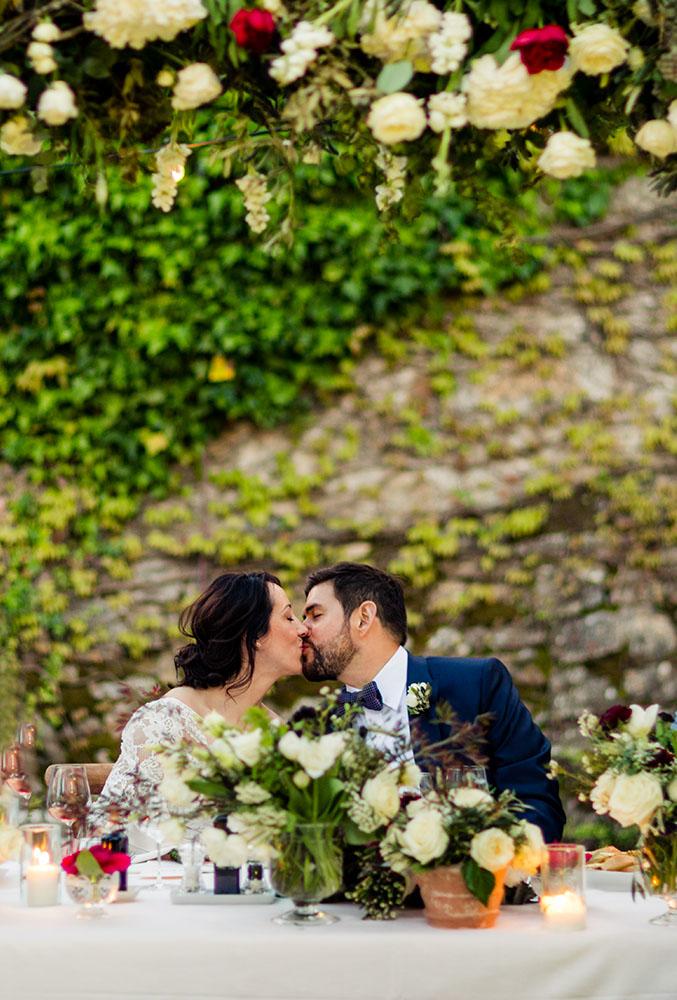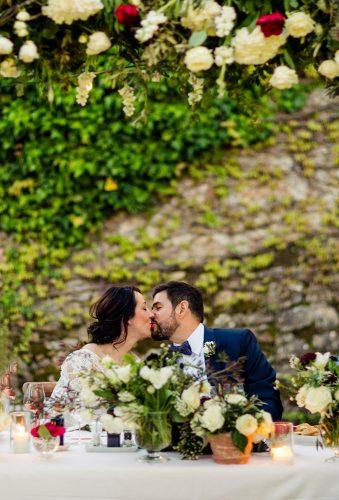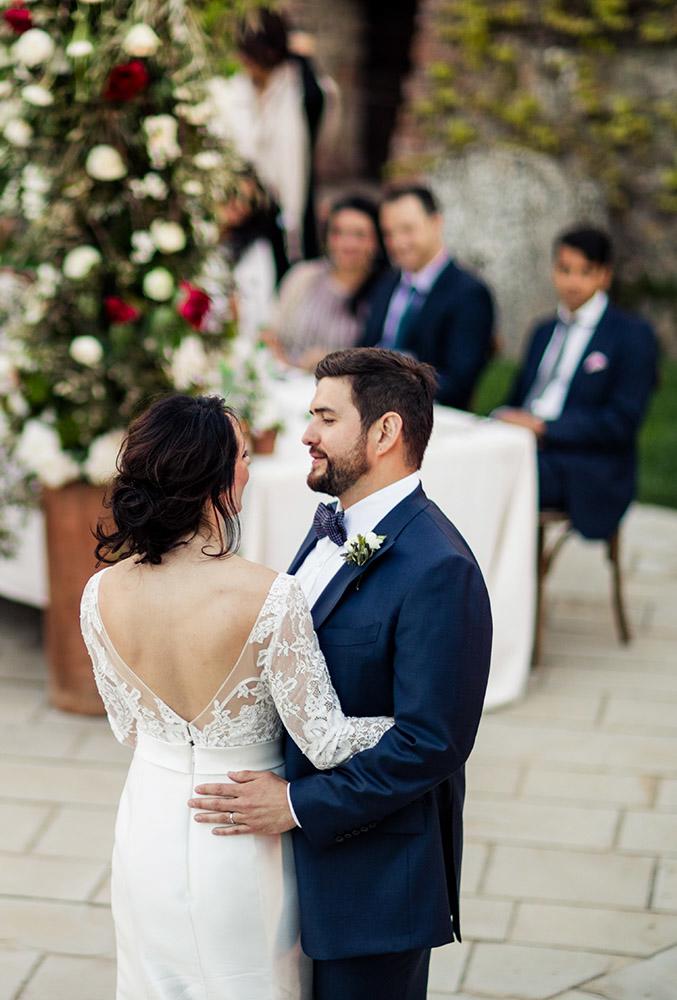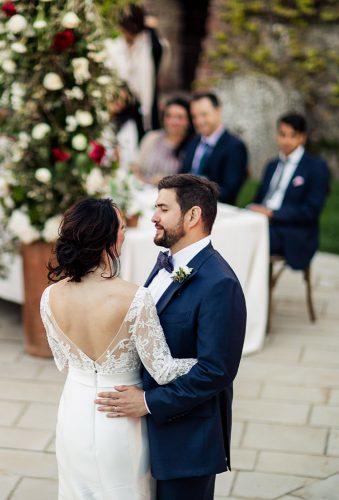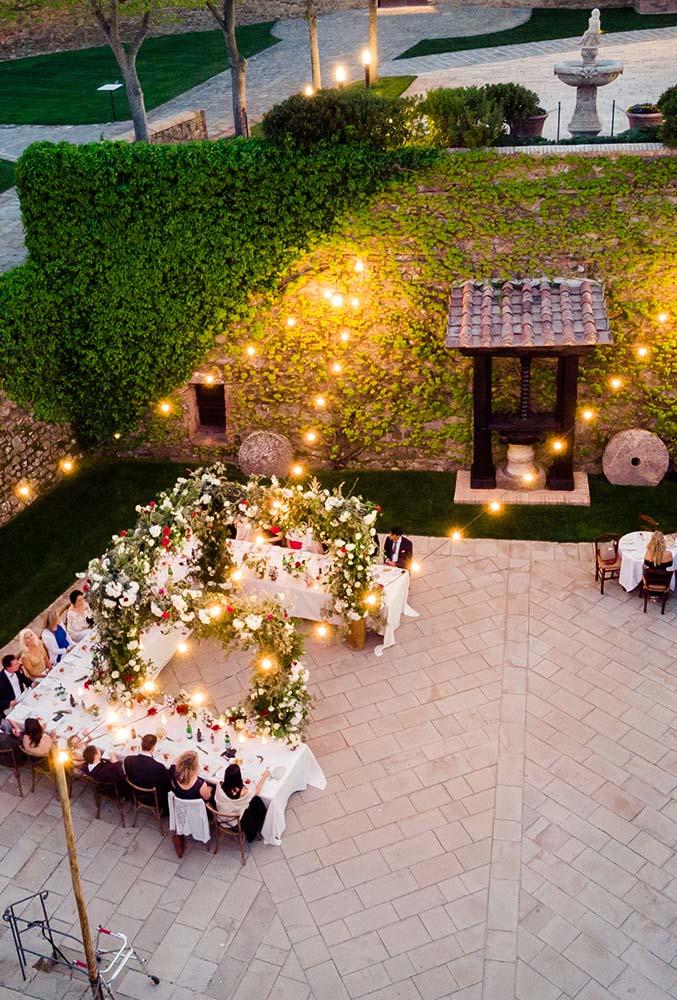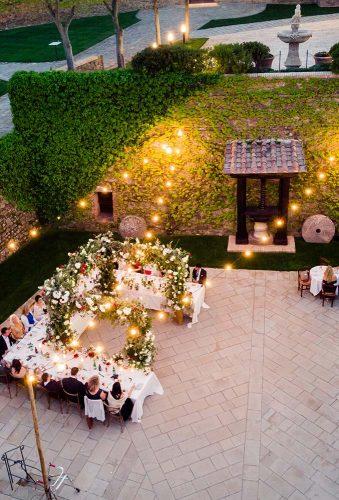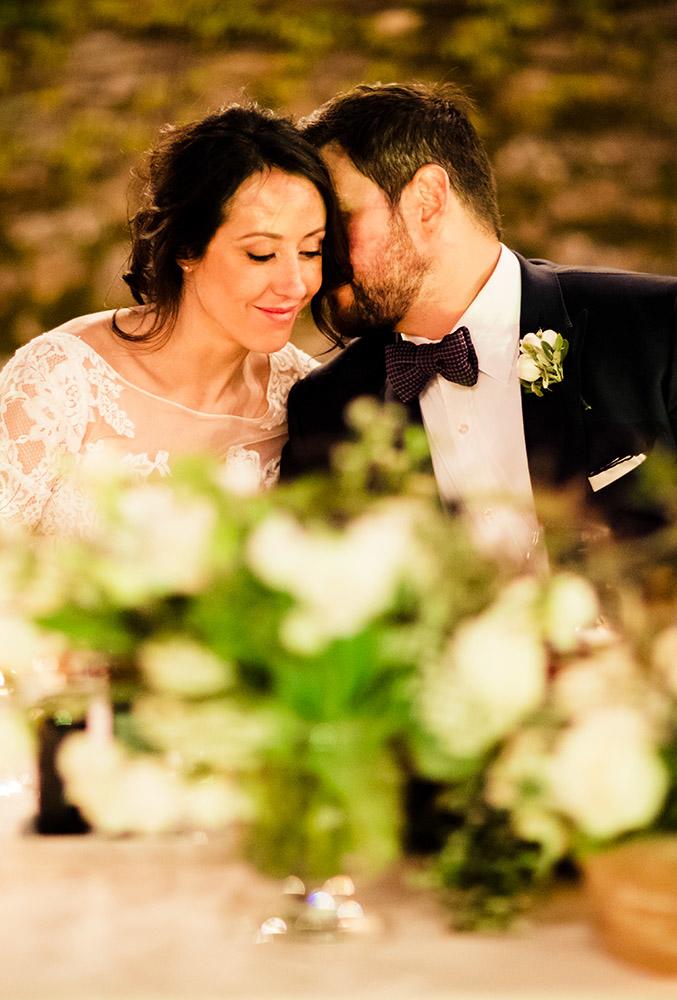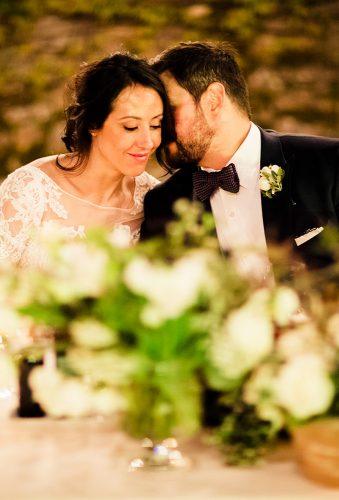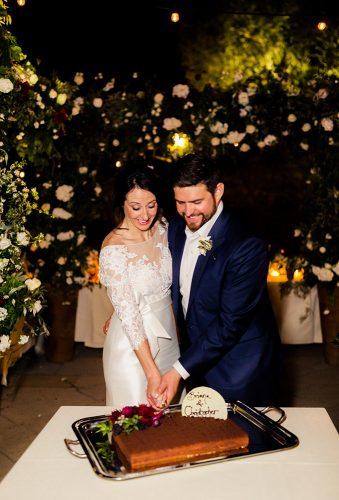 Vendors
Planning, Design & Coordination: LLG Events, @llgevents
Venue & Catering: Castello Banfi Il Borgo, @castellobanfi_ilborgo
Floral Design: David Kimmel Design, @davidkimmeldesign
Photography: Flavio Bandiera, @flavio_bandiera_photographer
Stationery: LLG Events, @llgevents
Lighting: Alma Project, @almaproject247
Wedding Dress: Rosa Clara, @rosa_clara
Brides Shoes: Stuart Weitzman, @stuartweitzman
Hair & Makeup: Giulia Cresci, @giuliamakeupfirenze
Entertainment: Truly Medley Deeply, @tmd_band