There are many ways of etching memories in time; and one major way we achieve this is with pictures. After you have planned your wedding for months at a stretch, you're going to want to have great, fun pictures to remember this special day by. Wedding party pictures should reflect all the joy and fun of the day. You'll want to remember every last detail and capture these special moments in a way that can last a lifetime. Remember to include the beautiful architecture of your venue, the surrounding areas and other individuals like ushers, ring bearers and ushers in your pictures.
There are a bunch of wedding party photo ideas that can make your photos stand out, and reflect the ambiance and emotions felt in that moment. From fun wedding group photos ideas to playful, elegant and glamorous poses, we're going to explore the different ideas that you could try. It's great planning to have this list of ideas before you meet with your wedding photographer so he can understand what you have in mind. So, sit back, relax and explore the different creative wedding photo ideas we have for you.
Preparation
The wedding isn't only about the ceremony and reception. There is a lot happening during the preparation and taking pictures at this time captures all of the emotions and feeling of the groom and the bride in these moments.
Source: Jennifer Childress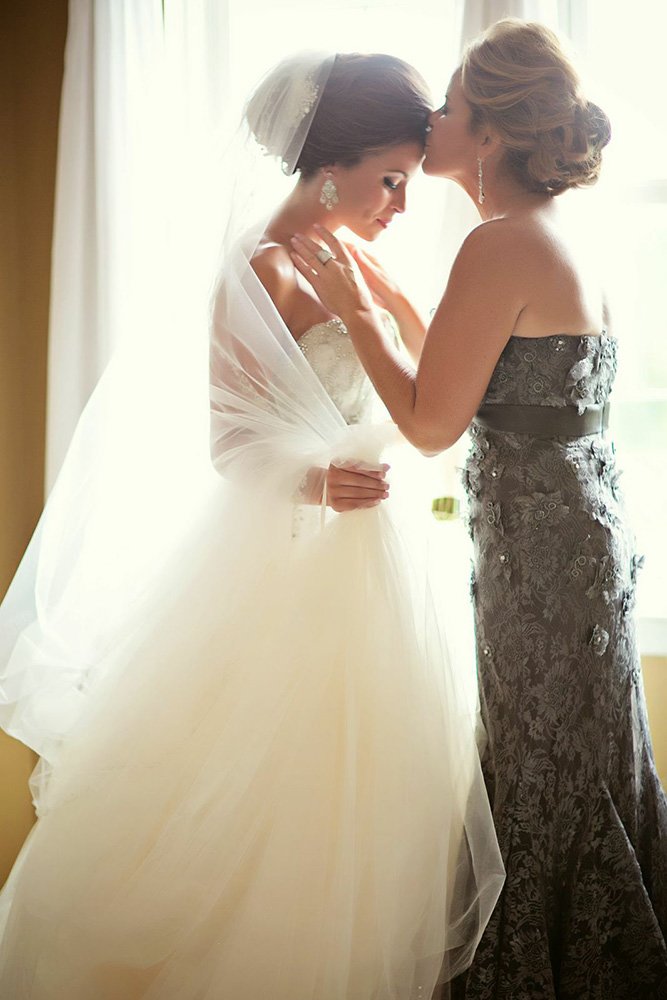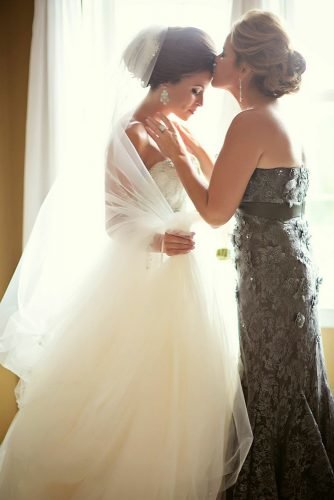 Bouquet Peek
A fun wedding pose would be one of the bride and her bridesmaids all lined up taking a peek over or to the side of their bouquets. This would make some of the cutest wedding photos.
Source: Leia Fae photography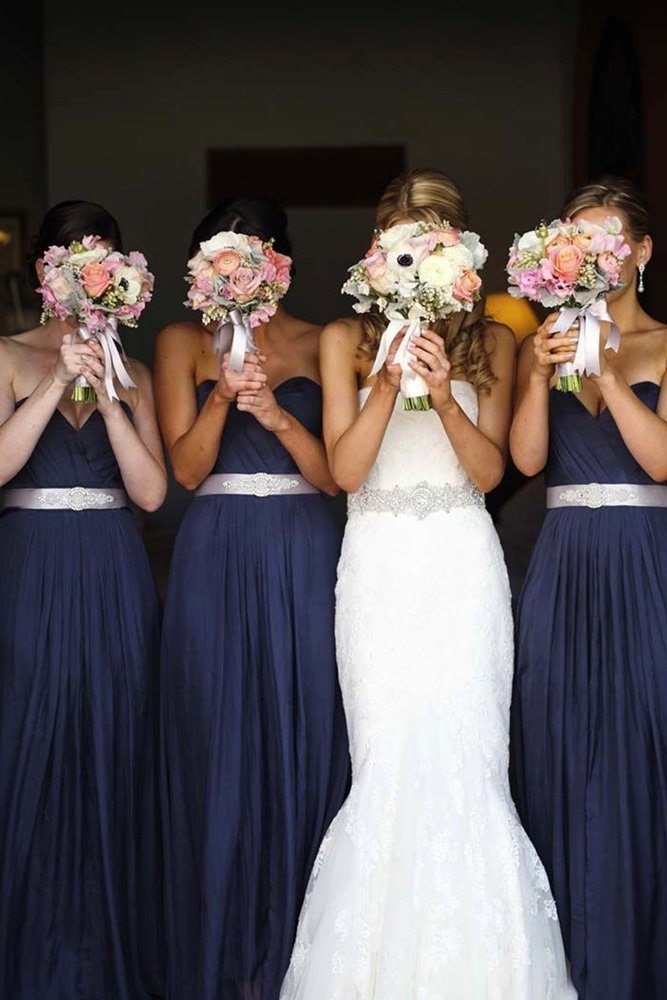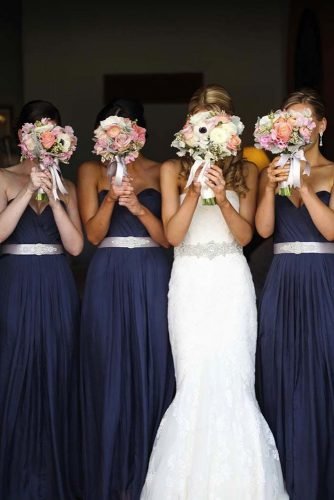 The Accessories
Could be the grooms watches all together or even a picture of the veil for wedding dress picture ideas, or the bride's jewellery. Either way pictures of the accessories for the big day count when creating memories.
Source: Samuel Lippke Studios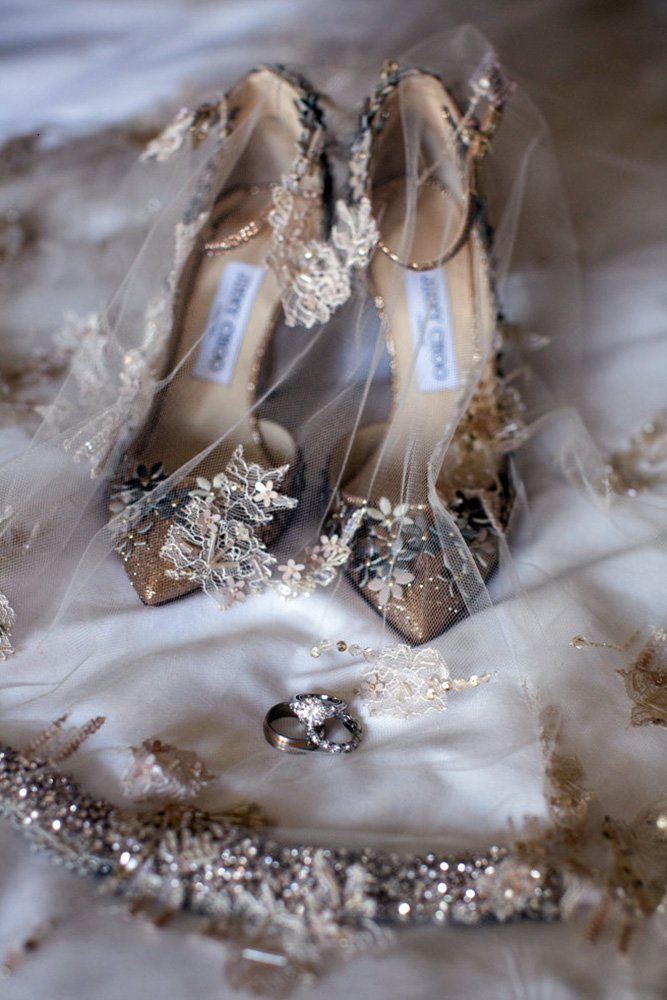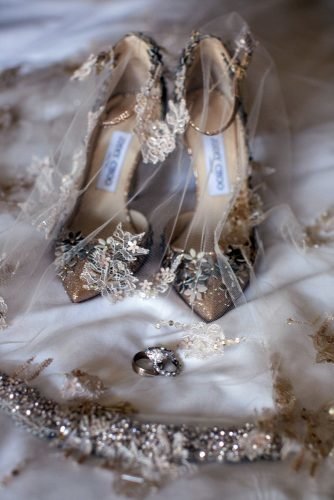 Switcheroo
Have the wedding party switch roles, and the bridesmaids stand behind with the groomsmen sitting at their feet in this fun role reversal.
Source: Holly Ireland Photography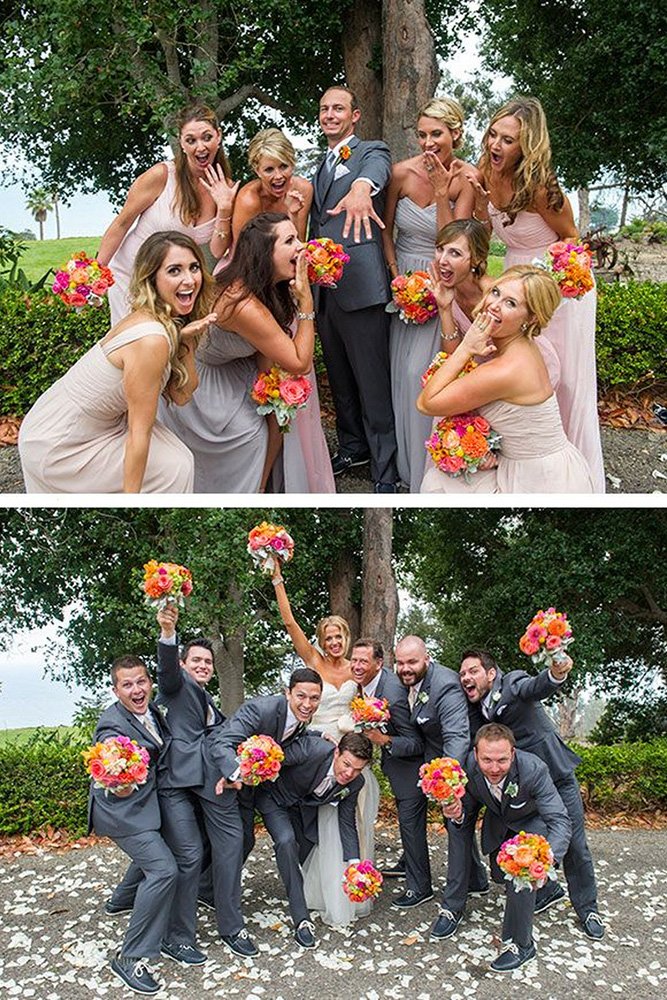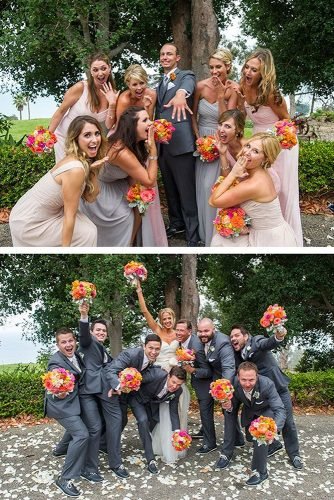 Crazy Sock Show Off
For creative groomsmen pictures ideas, have the guys inch up their trouser legs to reveal crazy socks and capture this range in a one of a kind photo. Would be even more fun if they're all wearing identical socks.
Source: Live View Studios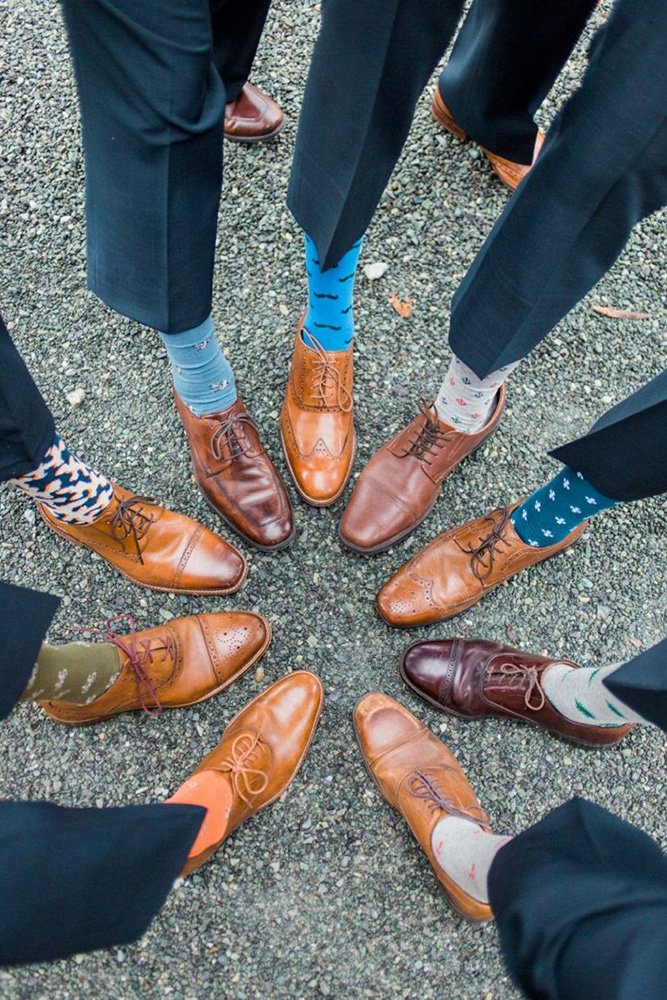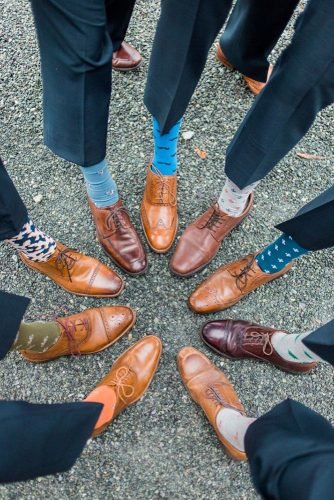 Bouncy Bride
Capture the bride and her girls having fun jumping on a bed, or if possible in a bouncy house. The idea of letting loose like this is a great way to capture the fun and excitement of the day.
Source: adamoprisphotography via Instagram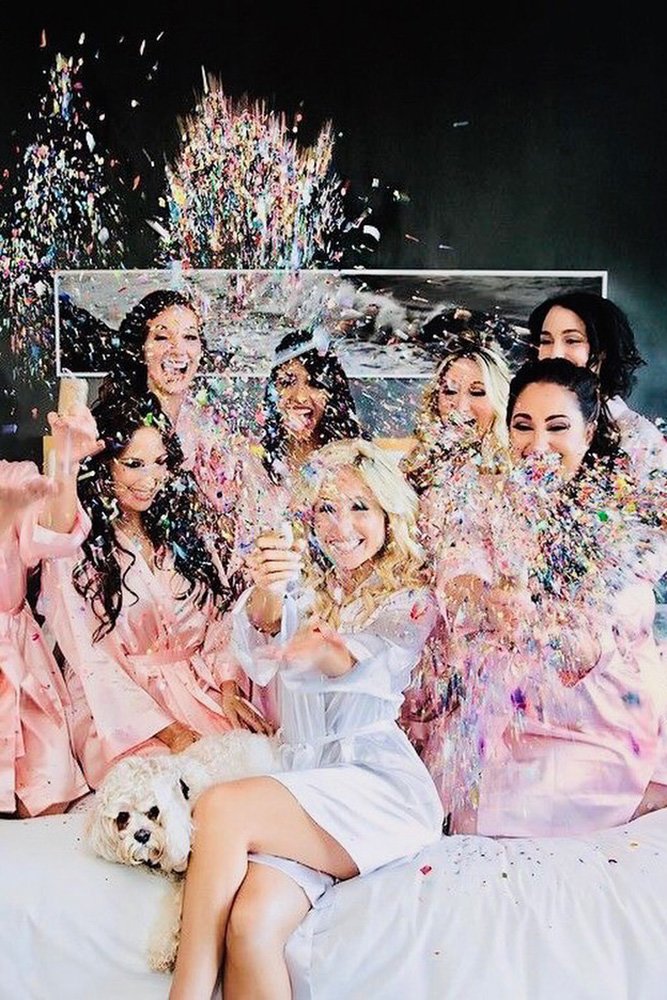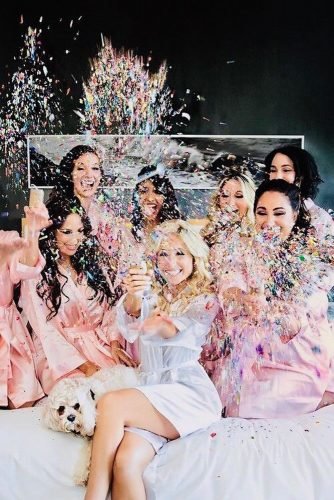 Groom Pick Up
For a funny groomsmen photo, have the guys pick up the groom and hold him up for that special pose. Capture the process before and after the pick up too. You are sure to get some fun and silly shots.
Source:T&K Photography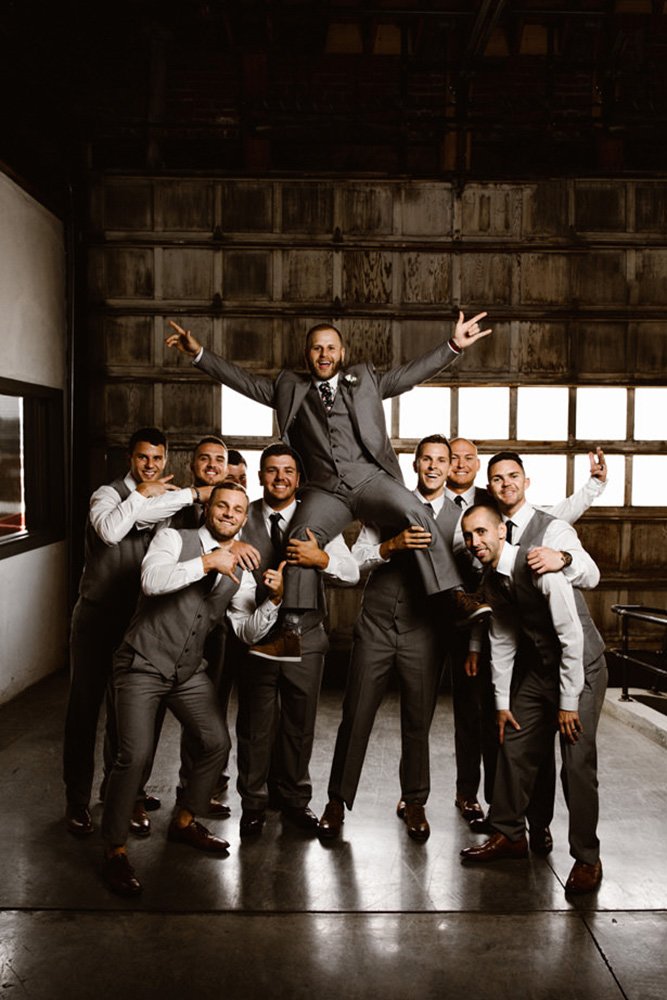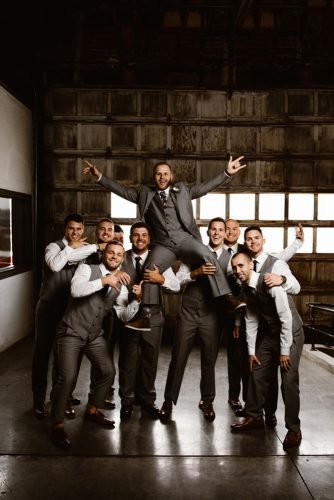 Everybody Hugs
If you're trying to get unique wedding photography poses, have the groom and his guys show their bond of friendship in a giant group hug. Men have emotions too and it's a great idea to show this as a symbol of their long lasting friendship.
Source: Adam Naples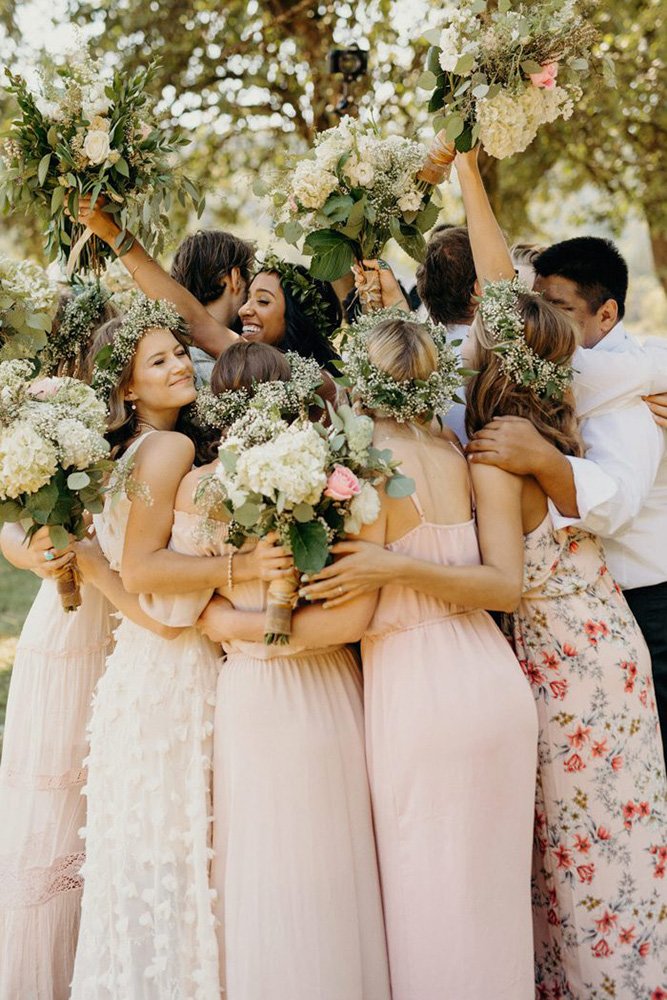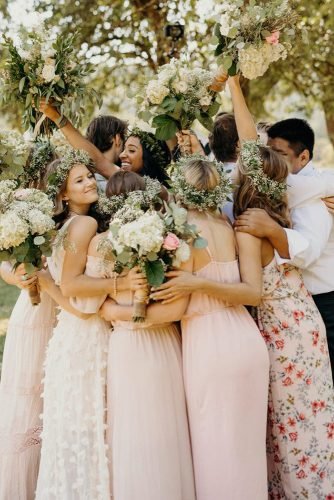 Architecture
If the architecture of your venue is worth photographing, do not let it go to waste. Stand under beautiful archways and in front of aesthetically pleasing walls and use as your background.
Source: indiaearl via Instagram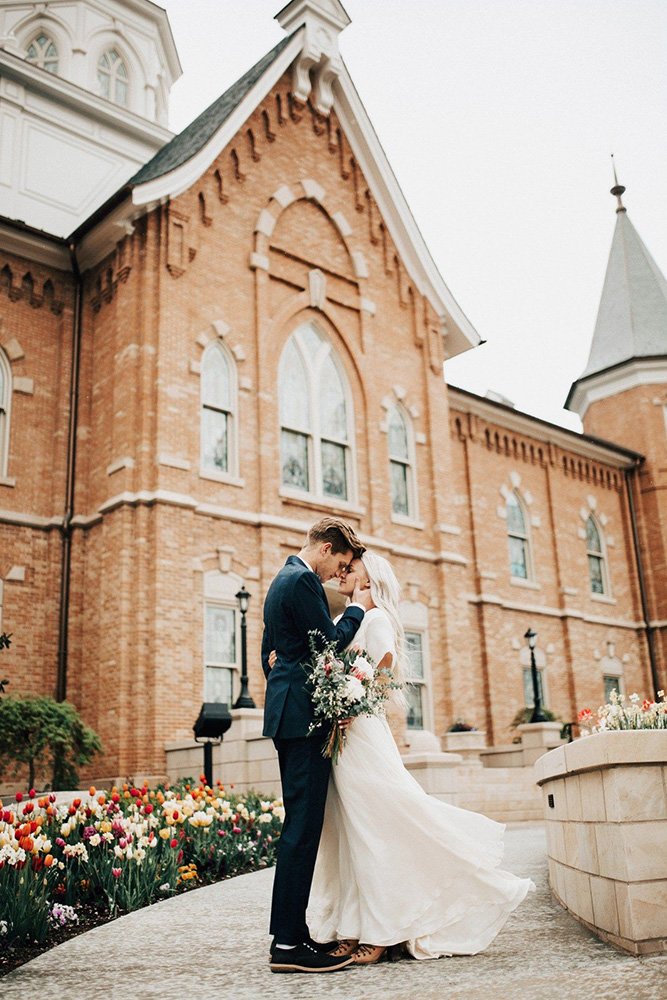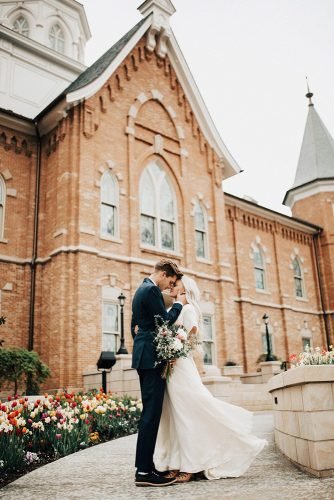 That Kiss
A wedding party photo is incomplete without a kissing photo of the bride and groom.
Source: andrew_bayda via Instagram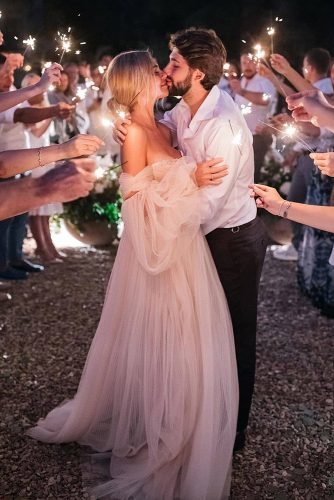 Having Fun
Take a picture that shows just how much fun everyone is having. You could have them chase each other; whatever gets them moving and laughing.
Source: fernandocaballerophoto via Instagram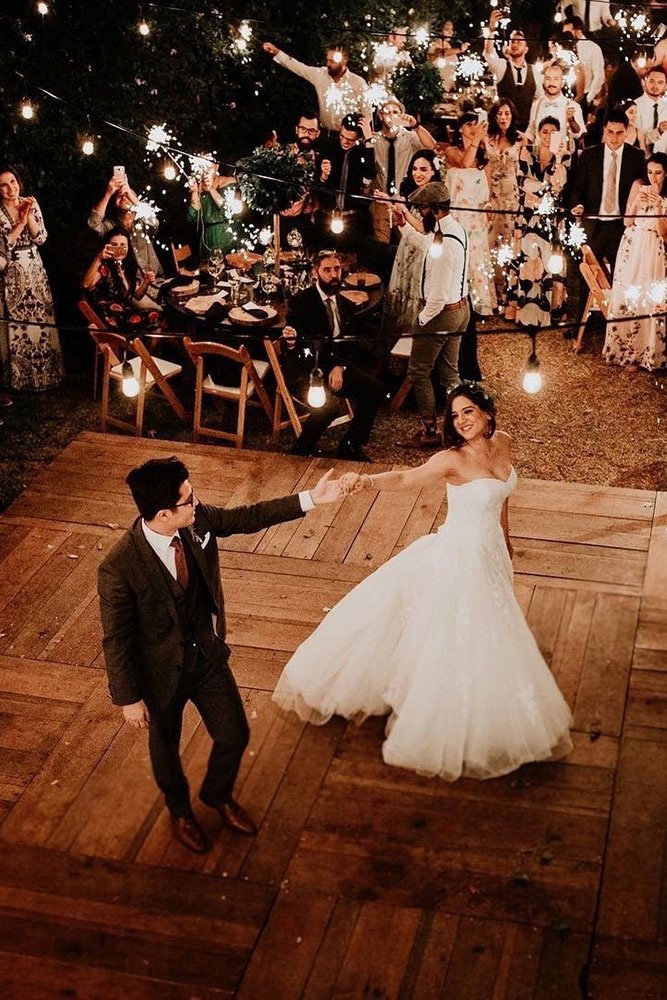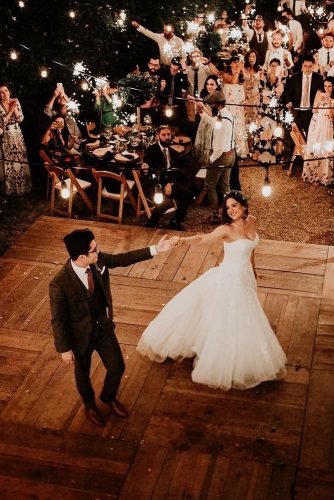 Maid Of Honor And Bride Picture
Another wedding party photography idea would be a special picture of the bride and maid of honor to capture their friendship.
Source:tyfrenchphoto via Instagram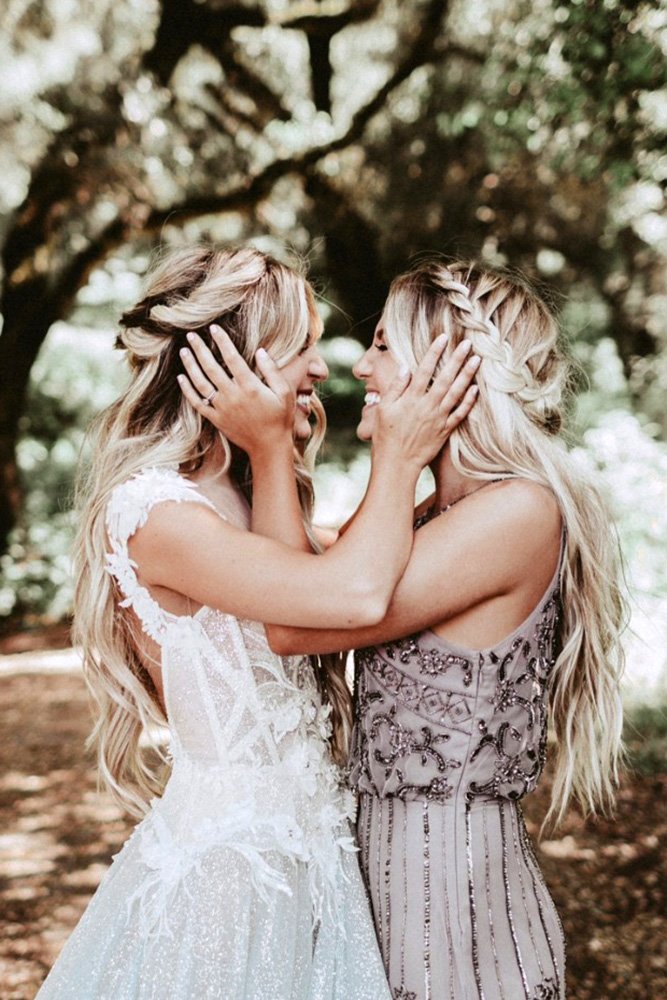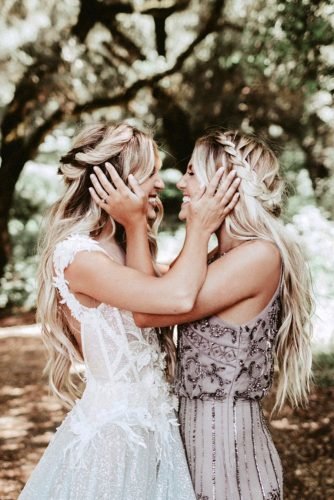 Sport Fans
If your subjects are sports fan, take a picture at an old high school field with the couple pitching or throwing, depending on the sport.
Source: Erica Ann A Life In Flight 365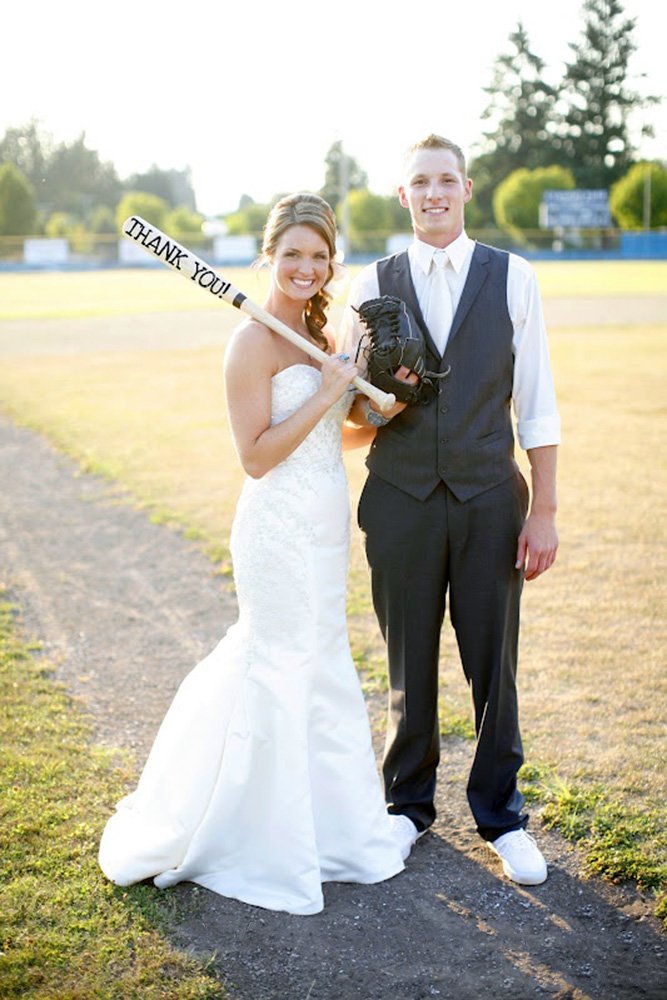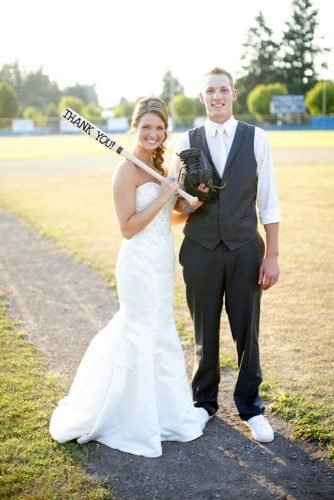 Playground Adventure
One outdoor wedding photography idea would be a picture of the wedding party at a playground, perhaps climbing monkey bars or a jungle gym.
Source: Anda Photography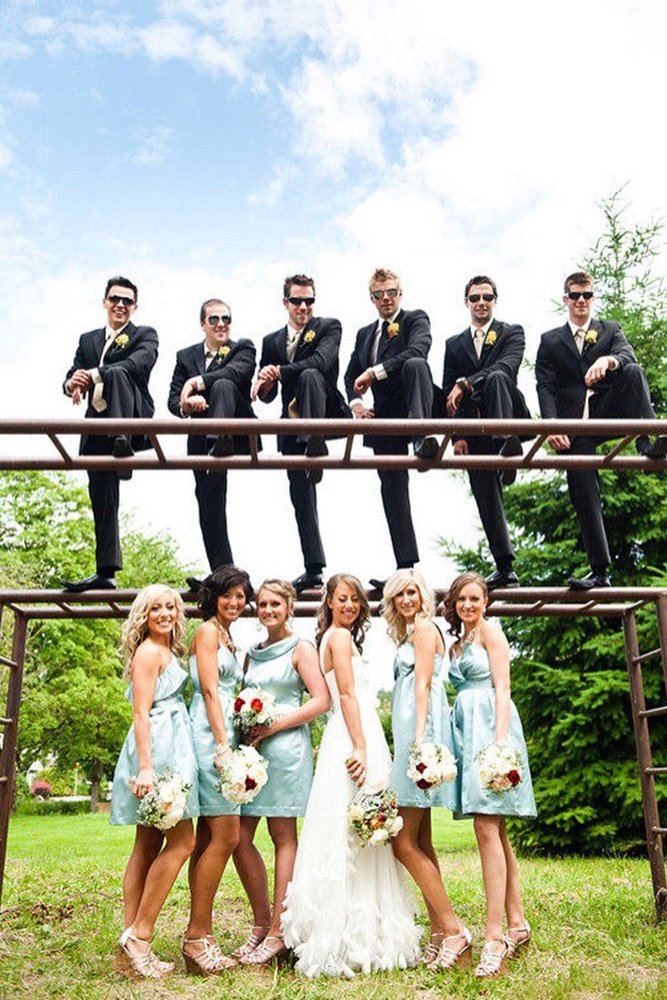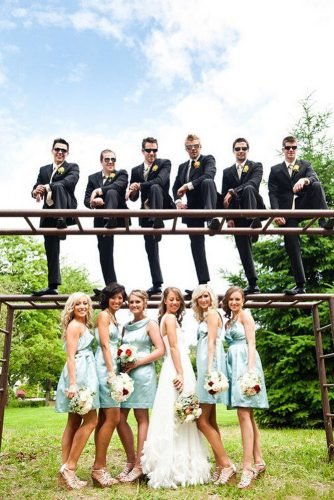 Wedding Party Jump Rope
For fun wedding photo ideas, have the bride and groom jumping rope with the bridesmaids and groomsmen on either side.
Source: Lotus Eyes Photography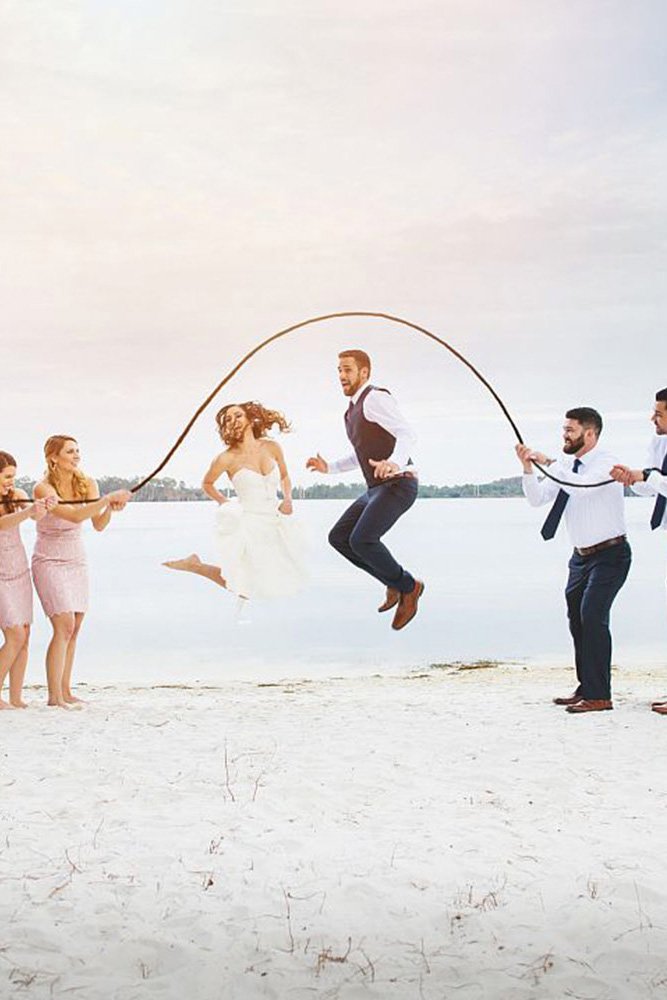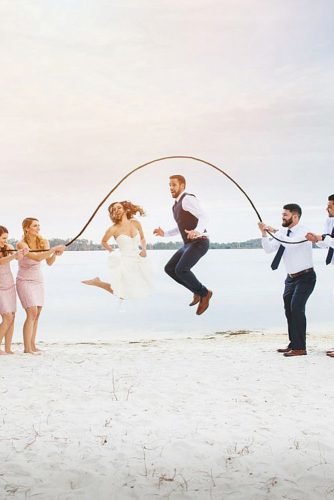 So many wedding party pictures to capture the moments of your big day and even before. From wedding reception pictures ideas to wedding guest photos ideas, make sure your list covers every part of your wedding you will want to remember. Preparation is key here and you will want to discuss the wedding party poses with your photographer months before the special day. Remember to have fun with each and every pose.