Every girl or woman has a different dream for her wedding. If you are favoring a modern wedding over a traditional wedding, you are not alone. More and more brides are choosing a modern themed wedding over a traditional wedding. While traditional weddings are timeless and honored, but they are not for everyone. Both contemporary and modern weddings are becoming more mainstream for today's modern bride.
Pros of Modern Weddings
Still, not sure if a modern wedding is for you? Here are some advantages of modern weddings to help you decide:
You can let your creativity flow
Gone are the days when you have to follow a strict set of rules and guidelines for wedding planning. Let your creative juices flow and add your personal touches to every detail of your wedding. From the invitations to the ceremony to the reception, you can have total free rein! Your dream wedding is at your fingertips!
Your wedding will truly be one-of-kind
Tired of cookie-cutter weddings? Do you want your wedding to be different from those of your friends and relatives? With a modern wedding, it's pretty much "anything goes" so you can make your wedding an affair to remember!
A modern wedding will solve any conflicts about religious differences
Are you and your betrothed from a different religious background? Or do you not practice a traditional religion? Or any at all? A modern wedding is a perfect solution! Throw all caution and religious ideals to the wind with a modern wedding of your own creation!
Modern weddings may not be as costly as a traditional style wedding
Modern weddings do not have to break your budget. One of the best things about a modern style wedding is that you can make your own decorations, flowers, centerpieces, invitations and more. You can even create your own menu! Of course, you can still have elaborate details. But if you want to stick to a budget and plan a simple wedding, then a modern wedding is the way to go!
You can choose your own venue for both the ceremony and the reception
Don't like the idea of a church wedding? Not a fan of City Hall? Why not have your wedding at a truly unique venue? With a modern wedding the skies the limits so you can have your wedding anywhere from your backyard to a chateau or vineyard in France!

20 Ideas for a Distinctive and Modern Wedding
Mismatched Bridesmaids Dresses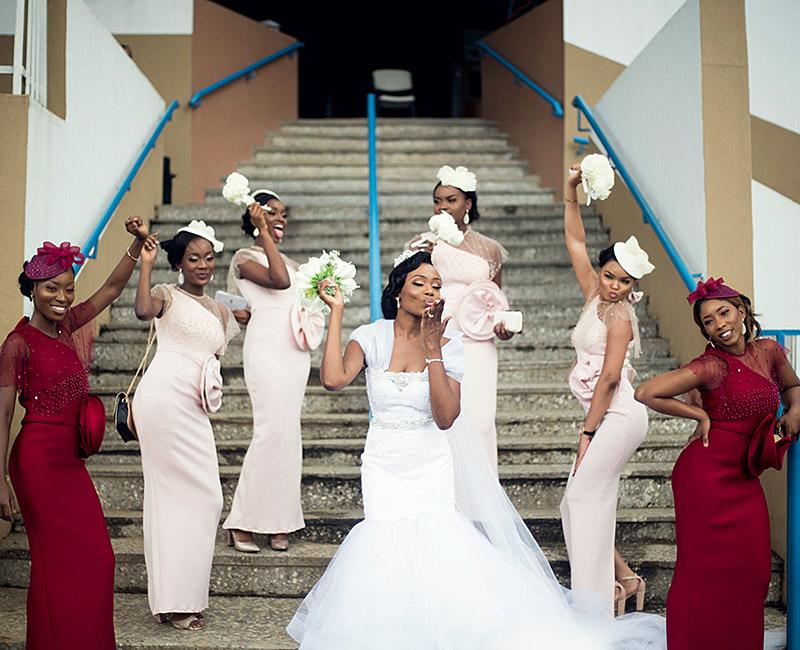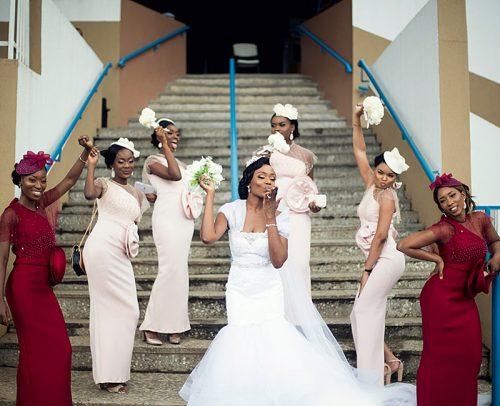 Who says your bridesmaid dresses have to be the same? Why not have each bridesmaid were the same dress in a different color? Or the same color, but different dresses?
Mismatched bridesmaids gowns are perfect for a modern wedding! What better way to mix it up and make your wedding photos pop? Plus, dressing your bridesmaids in different gowns is a great way to save money. Not every bridesmaid can afford a fancy gown. Pick a specific criterion (ie: color, length, style) and give your bridal party some freedom in choosing their attire. Of course, you get the final say, but this gives them some input as well.
Plus, this gives them the chance to choose a dress that they will wear again the future. Who wants to spend a lot of money on a tacky bridesmaid dress that will only be worn once? Why not make everyone happy and make your bridal party stand out?

Design Your Own Modern Wedding Invitations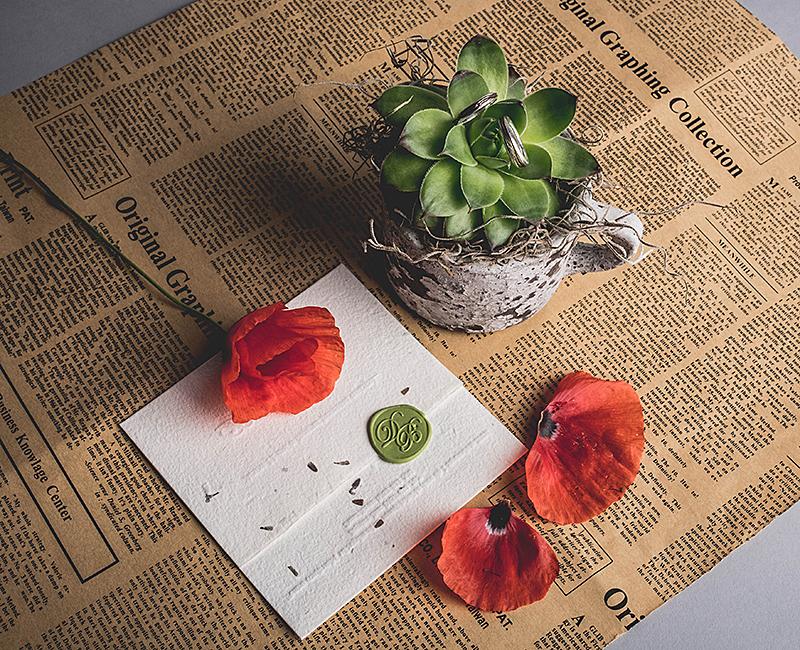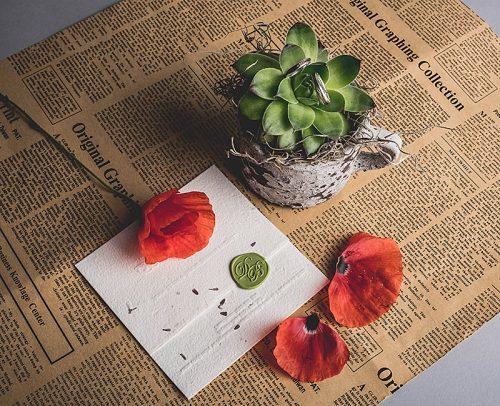 Wedding invitations can cost a pretty penny. Not to mention, that the same old design can be tedious. So why not design your own wedding invitations and show off some of your artistic flairs? You can handcraft them yourself or use an online wedding invitation template. Or you can even go completely digital and send them online instead of via "snail mail.
This can save money on the cost of stamps. As well, it will speed up the time of R.S.V.P. responses and help you get a better headcount.
Custom Design Your Bridal Bouquet & Wedding Flowers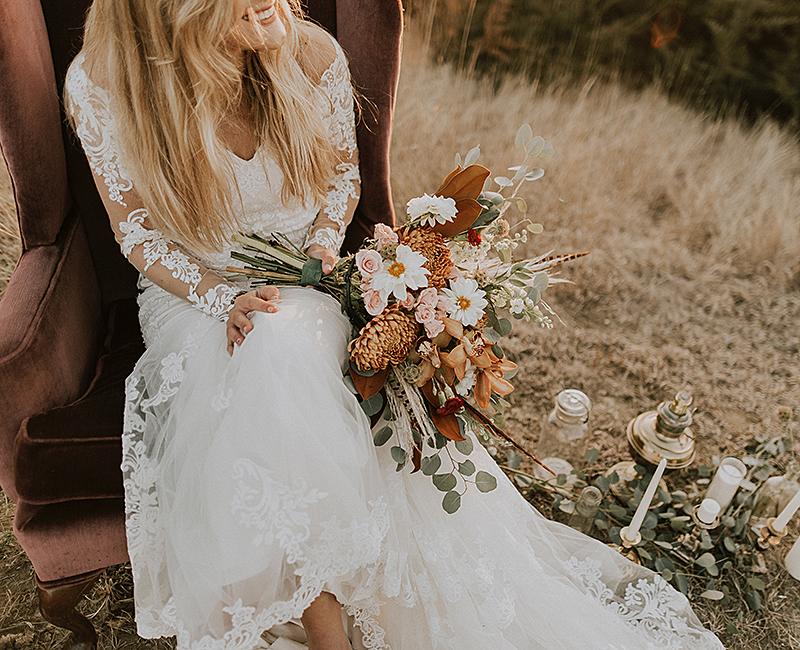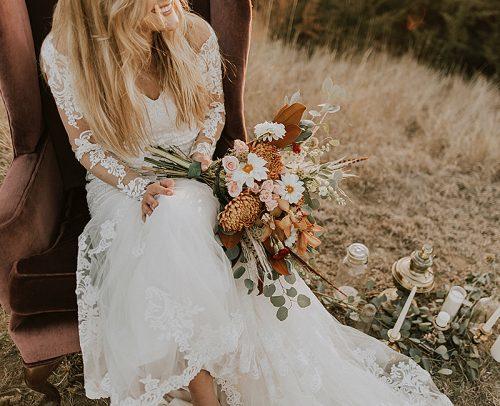 Not feeling lilies or orchids? Sure, both of these flowers are timeless and beautiful, but who says you have to stick with traditional wedding flowers? Why not mix it up with some sunflowers and roses for a fall wedding? You can add some fresh herbs to your bouquet or even fruit. Carry your flowers in a basket or lantern instead of a traditional bouquet. Adorn your flowers with ribbons, brooches, and other decorative flairs.
Some brides even opt for a single flower for their wedding bouquet. And some are even opting to toss aside the flowers and carry puppies or kittens instead?
Why not make your own bouquet out of paper mache flowers? Flowers made from book pages or newspaper are also very trendy for wedding bouquets or centerpieces. Put your creative skills to work and design your one-of-a-kind wedding flowers!

Choose a Unique & Modern Wedding Venue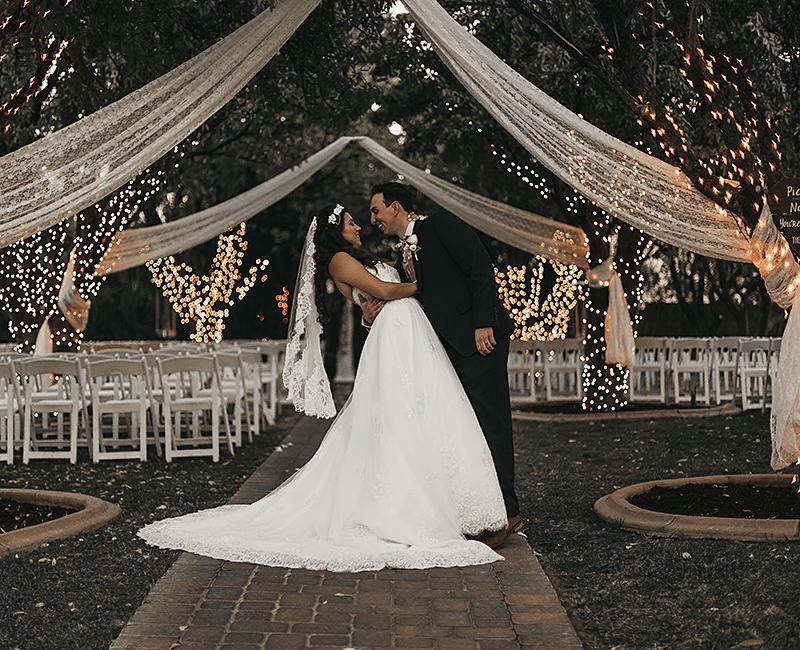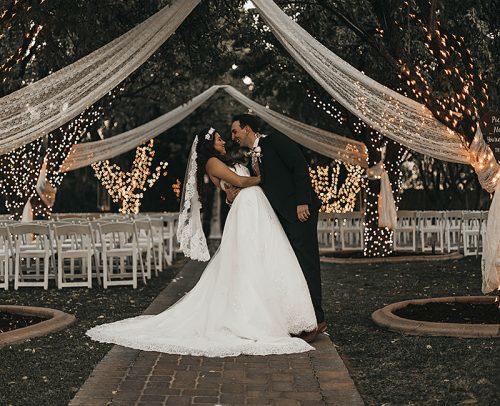 If you don't want to run to the Justice of the Peace to exchange your vows, or a church setting isn't your dream wedding, cast aside your worries! You can hold your modern wedding anywhere you want? How about an aquarium? A library, abandoned warehouse or a rustic farm? How about having your wedding on a yacht or cruise ship? The possibilities for a unique wedding venue are endless. You can be as elaborate ( ie: the cathedral, castle or vineyard) or a simple as you want (ie: beach, backyard, park). The choice is yours!
Create Your Signature Wedding Cocktail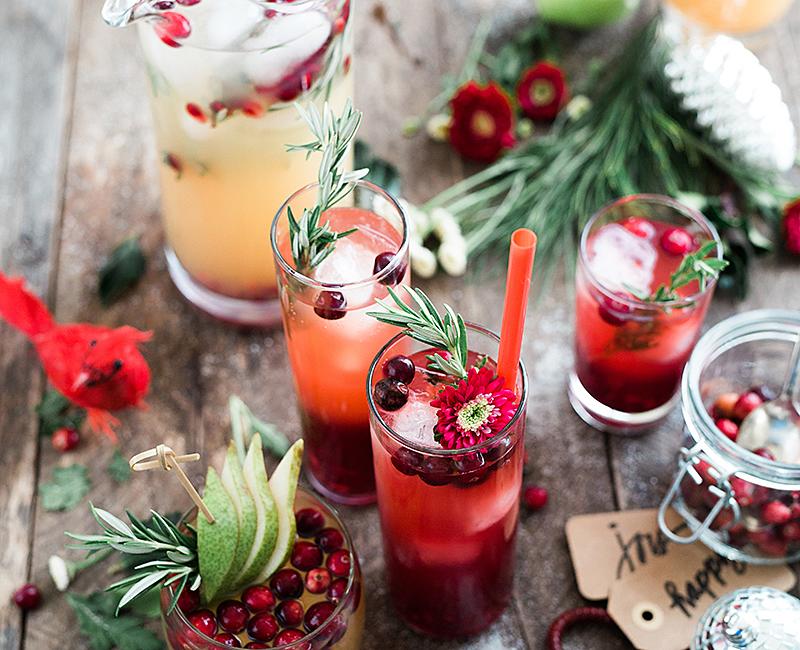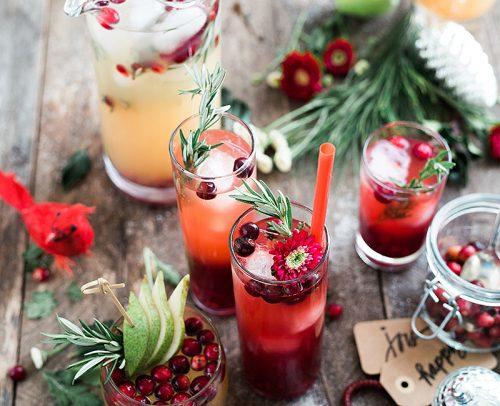 Lots of couples are creating their own wedding cocktails to mix things up? How cool would it be to have a signature drink at your modern themed wedding?
And it doesn't have to be alcoholic. If you are having a dry wedding, you can easily come up with your own non-alcoholic beverage or punch!
So how do you create your one-of-a-kind wedding cocktail? Well, maybe the recipe itself won't be 100% unique. But you can tweak it a bit to make it your own. Sometimes, something as simply adding a bit of color or designing your own signature glass will make your modern wedding cocktail stand out from the crowd!

Go Minimalistic With Your Wedding Decor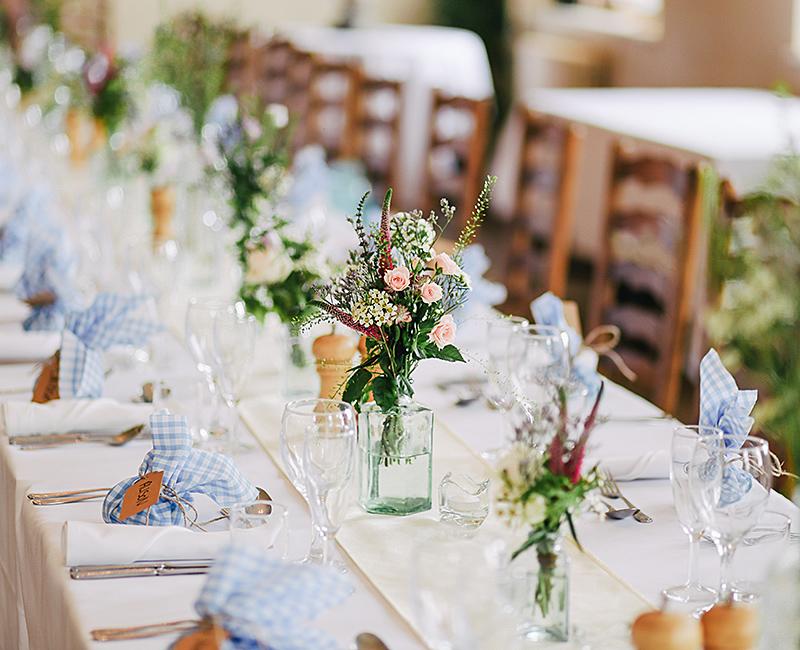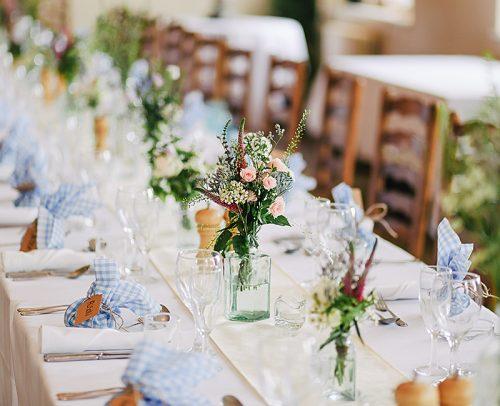 Minimalist weddings are all the rage right now. Choose a simple theme and stick with one or two colors. White and/or black color schemes are extremely popular for modern weddings. This will help save cut down your budget and will help keep the wedding planning to a minimum to keep you both happy and stress-free!
Design Your Own Dance Floor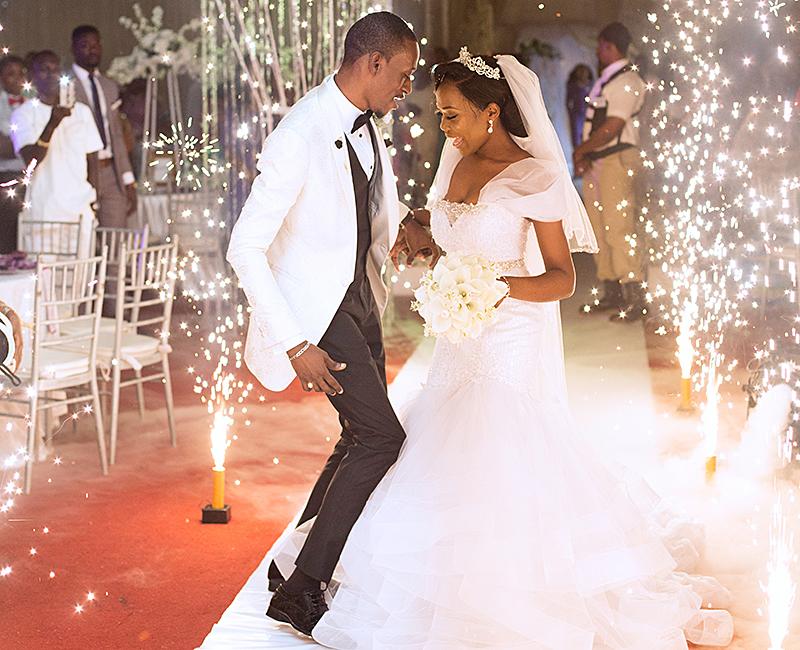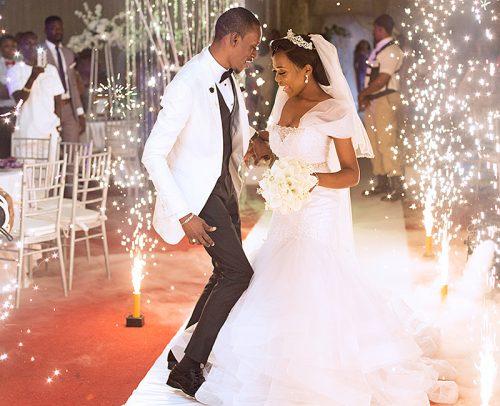 Mix it up on the dance floor. Create your own fun layout for the dance floor using fun, modern geometric designs. Or how about a black and white checkered floor design? Incorporate fog machines, mirrors, and colorful background to liven things up!

Creative Decor for the Wedding Venue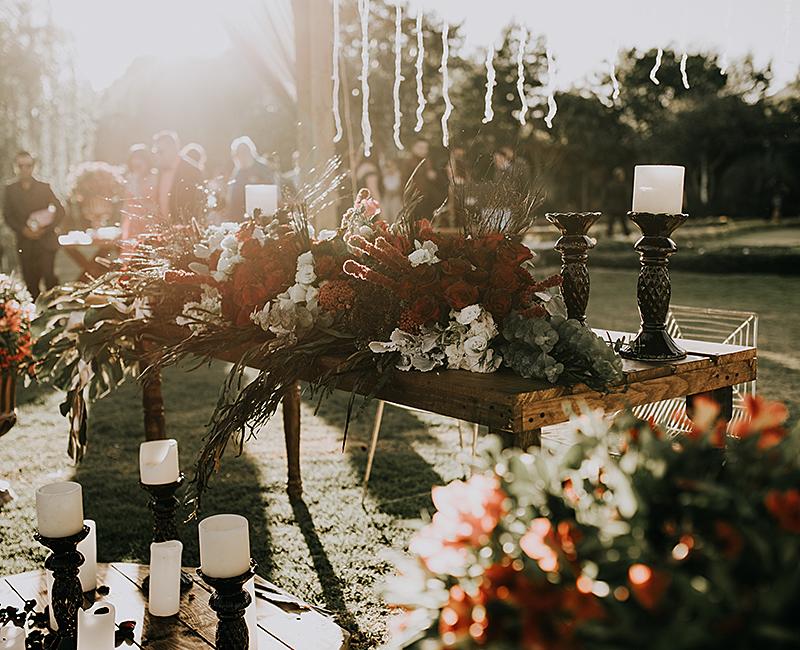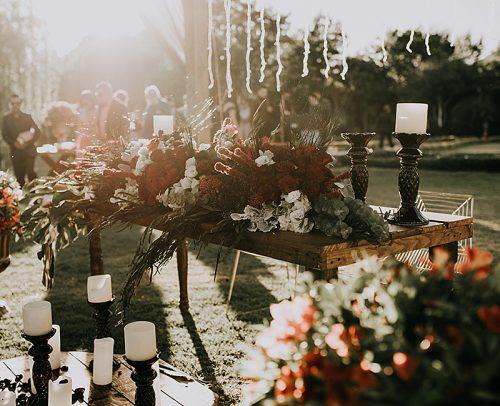 Dress up your wedding venue to make it your own. Elegant drapes are very big this wedding season. As are structured backdrops with LED or fairy lights, candles, and flowers.
Align the aisle with crystal trees, vines, flowers on pedestals, statues or candle pillars or lanterns.
Ghost chairs are also a big trend right now. These clear chairs will add a touch of sophistication to any wedding venue.
Exchange Modern Wedding Vows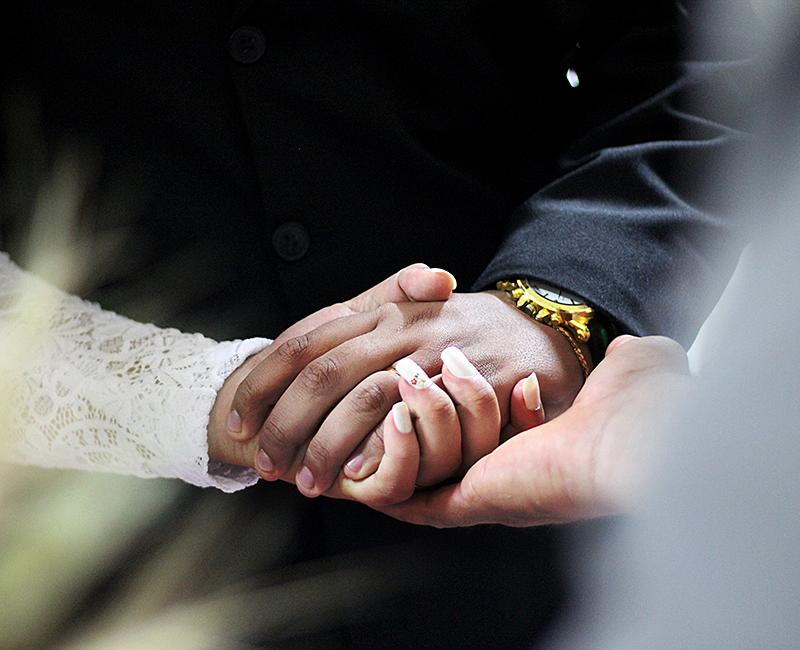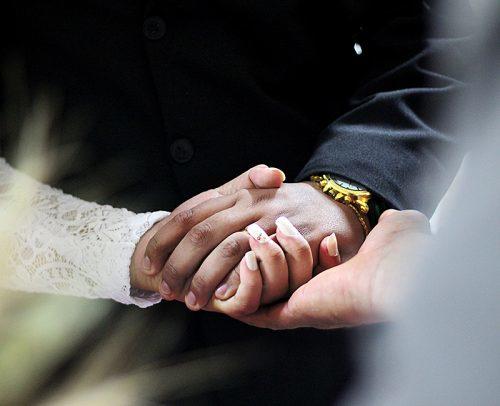 Most modern weddings include personalized wedding vows. Throw away the traditional vows and write your own in which you speak from the heart.
Who says wedding vows have to be boring? Why not act out your views in a theatrical manner? Or recite a poem? Are you musically inclined? Perform your vows by serenading your beloved with a guitar, piano or other musical instruments. What about dancing?

Non-Traditional Bridal Gown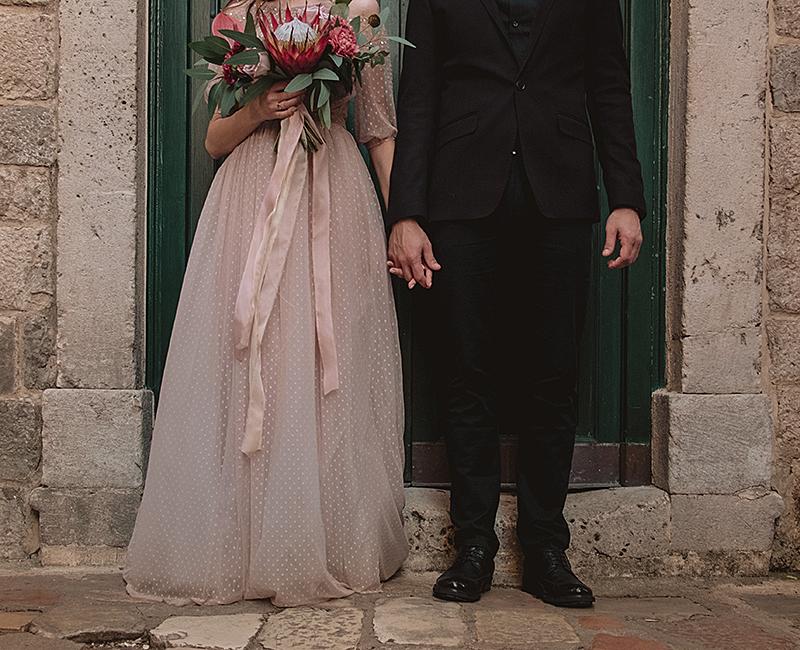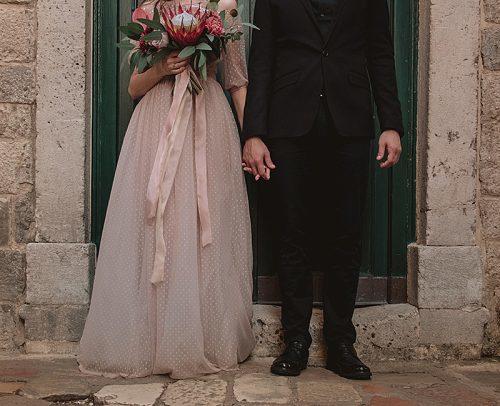 Don't want a white wedding? Modern bridal gowns are anything but! From pink to red to black wedding gowns, you will be able to find the wedding gown of your dreams? Or why not design your own?
And this goes for the groom as well? Who says you have to wear a black tux? Or even a tux at all? Go modern with designer jeans and a tailored vest!
Having a themed wedding? Well, then, dress the part? It's your day to throw caution to the wind and dress the way you want for your modern wedding!
Modern Wedding Centerpieces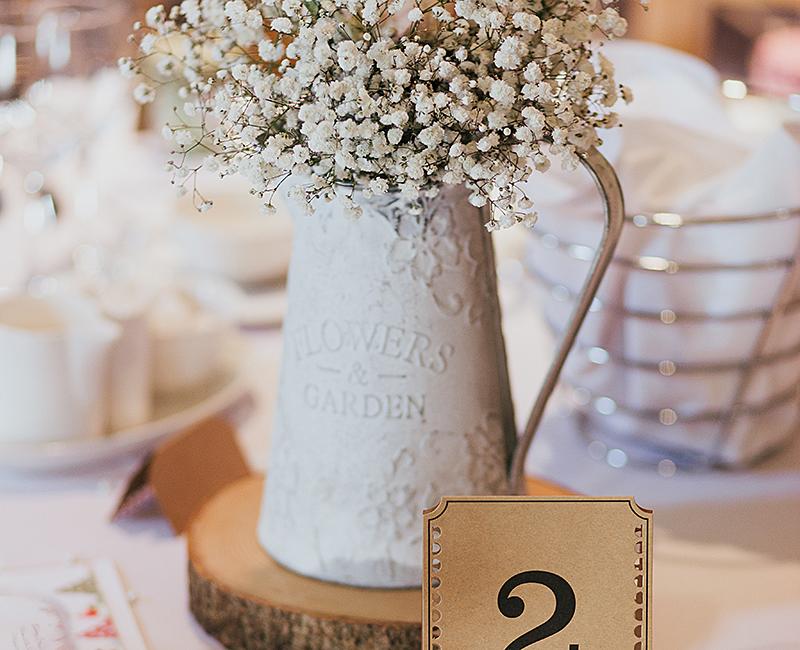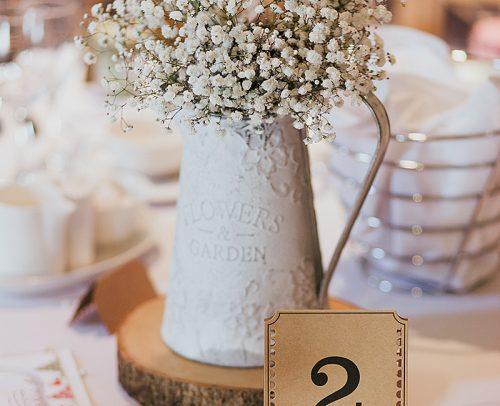 Centerpieces are another way to show off your personal tastes. You can make your own centerpieces or be creative. Tiers of candles, crystal centerpiece carved pumpkins, lanterns, picture displays. There are countless ideas for modern centerpieces for your wedding!

Modern Wedding Reception Decor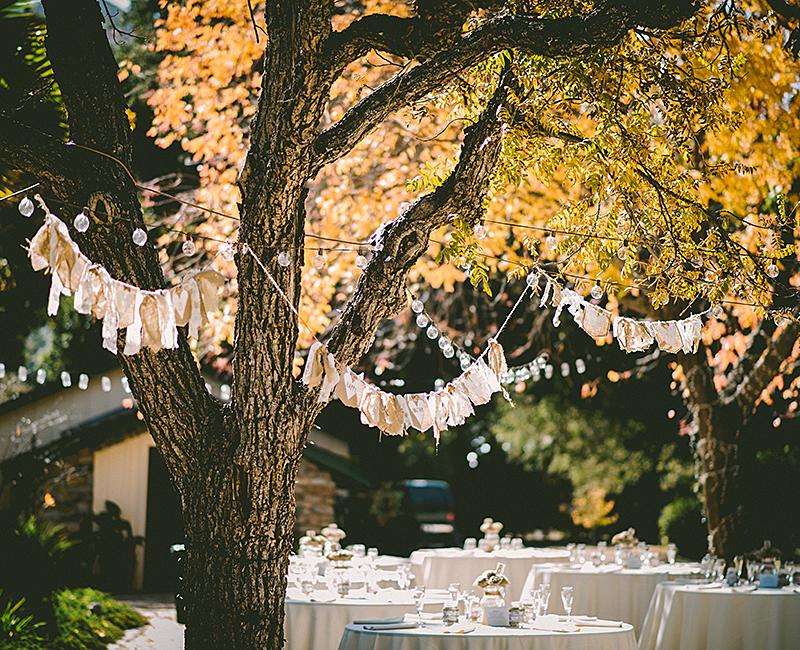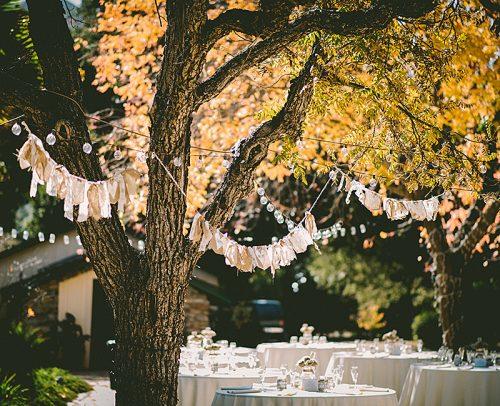 If you have the freedom to set up the reception venue as you wish, why not go crazy? Set up the room in a lounge theme. Use a projector to create a waterfall or underwater scene. Have a mural or photo collage adorn the walls. Hang beaded chandeliers.
For an outdoor wedding, use a clear tent to show off the evening sky. Have a bonfire. Section off part of the venue for outdoor games such as cornhole, horseshoes, and relay races! Make your wedding venue your own!
Mix & Match Decor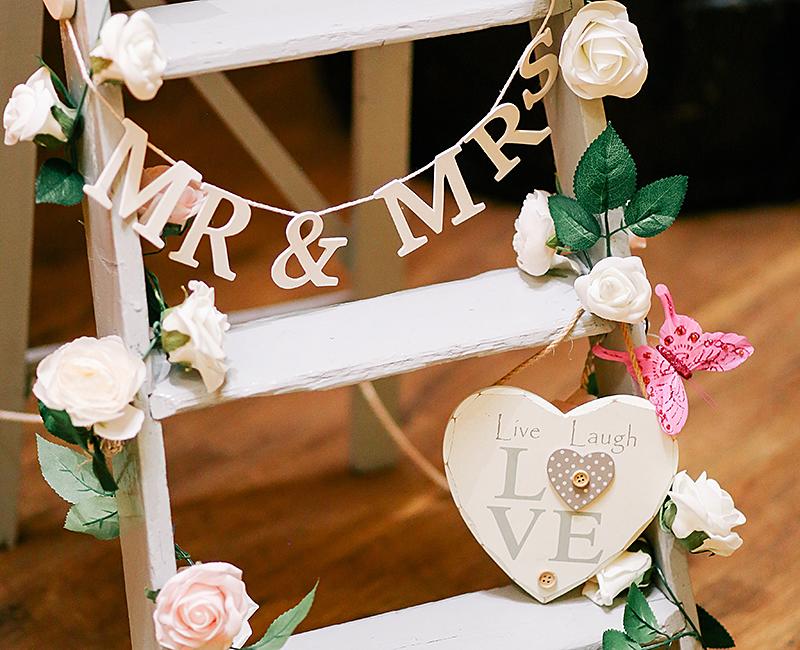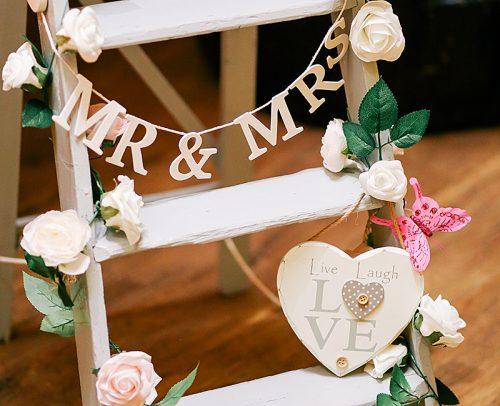 Can't decide on a theme for your wedding? Torn between rustic and beach theme? Why not mix and match wedding decor ideas? Who says you have to stick with one thing? Again, it's your wedding, so go nuts!

Jazz Up Your Menu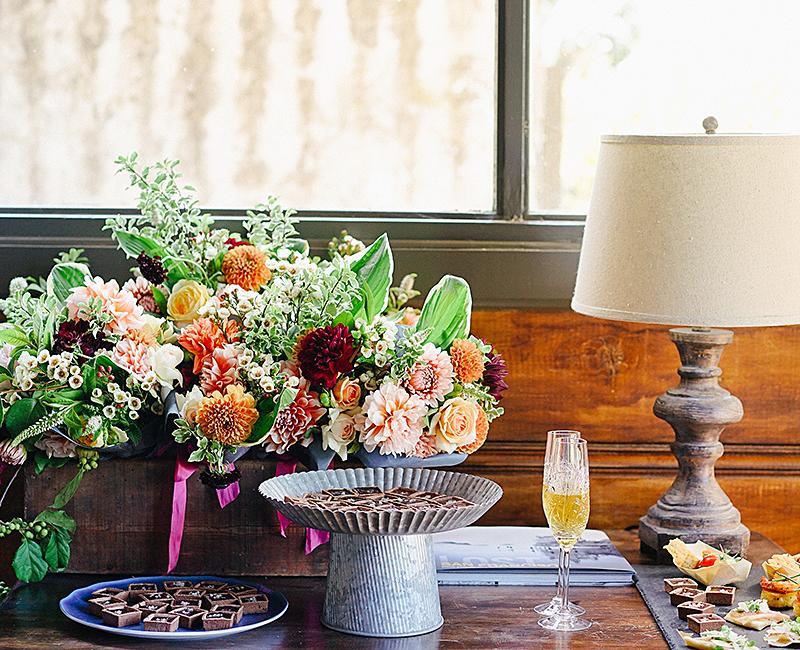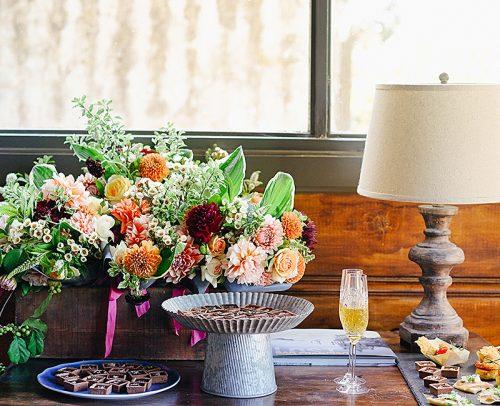 Catered wedding food can be boring…and expensive! Why not create your own menu? Or have one of your friends cater to your wedding. Have a buffet with a variety of foods including a pasta bar, taco station or sushi buffet. Food trucks are all the rage for modern weddings. Why stick with a boring menu when you can incorporate all of your favorites!
Design Your Own Wedding Cake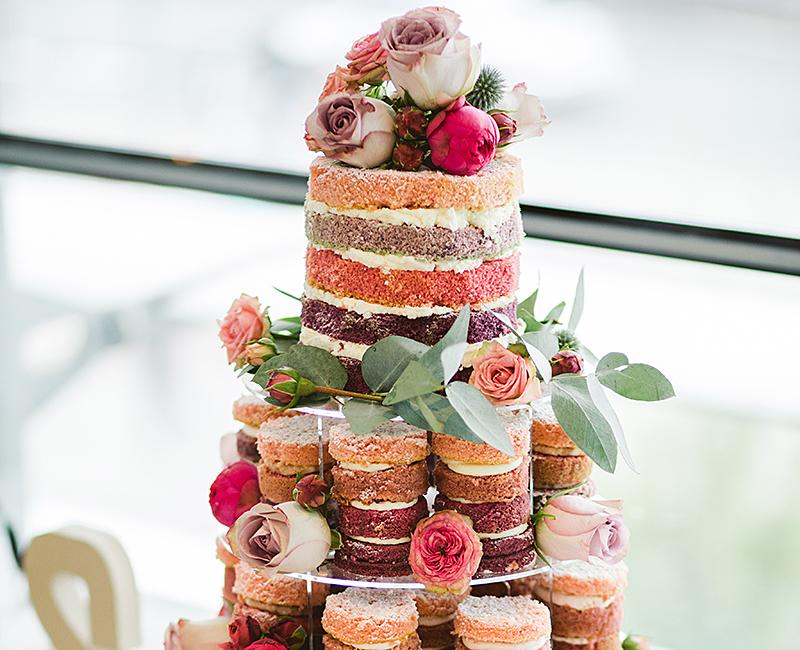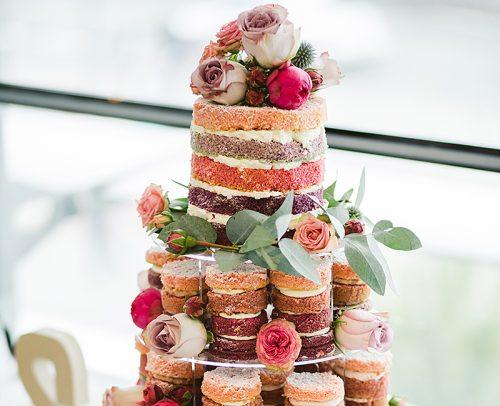 Sure, tiered wedding cakes with flowers are tried and true. But who says you have to stick with that? Have a cupcake tower! Do you prefer donuts? What about the multi-layer tier of donuts in a variety of flavors. Individual cakes for each table are also another wedding cake trend.
Or simply design your own wedding cake. Most bakeries are skilled at designing wedding cakes in many shapes, sizes, and flavors!

Stray From Classic Table Settings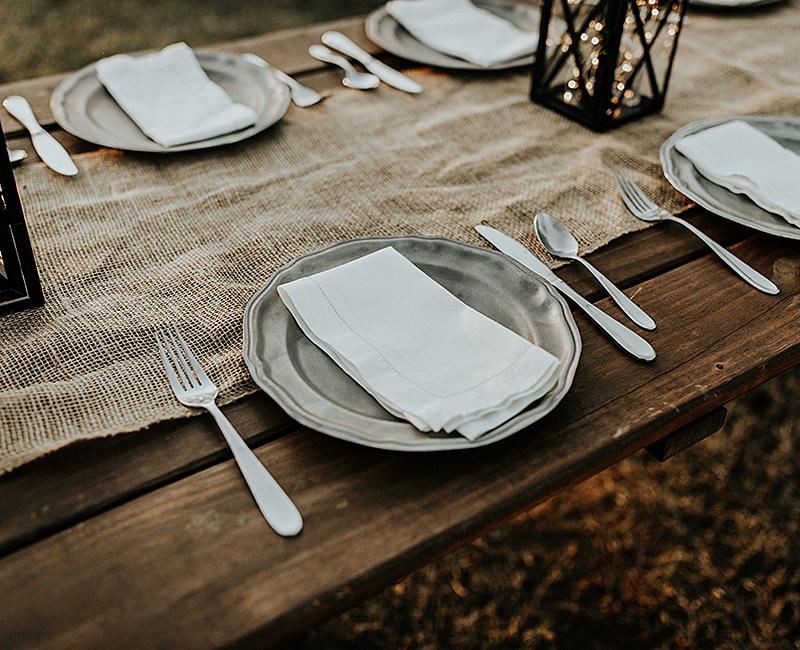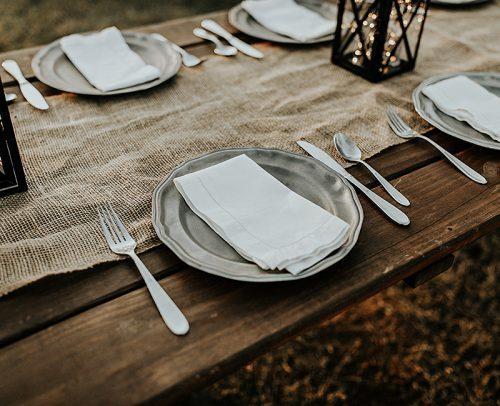 Mix and match textures and designs for your wedding table decor. Steer away from china and crystal. Use fun patterns in a variety of colors and prints to liven things up a bit!
Have Fun at Your Reception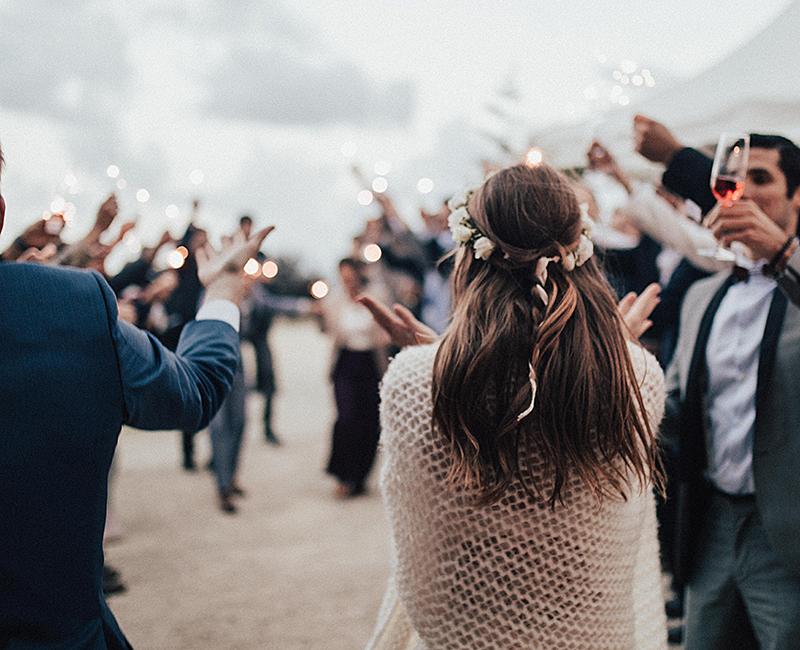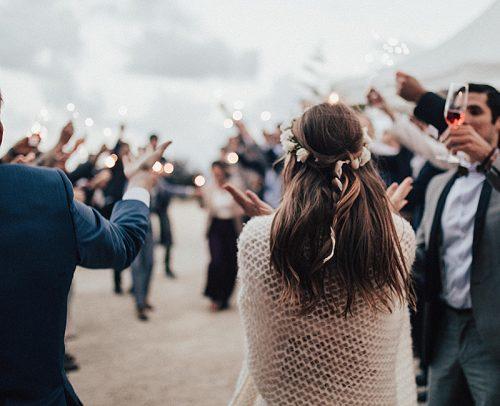 Sure, everyone loves to dance, but why stop there? Games are a lot of fun at wedding receptions. There are dozens of fun wedding games you can play from wedding Jeopardy to Wedding Bingo to The Shoe Game.
Karaoke and Photo Booths another way to jazz up your reception fun. And many couples have craft tables set up where guest can make their own favors from candles to craft beverages to goodie bags!

Combine Metals and/or Color Schemes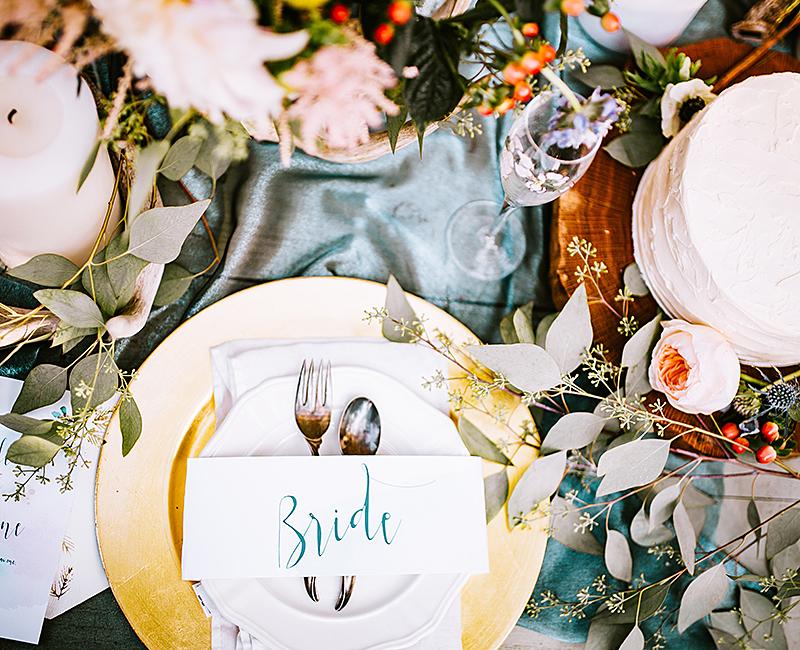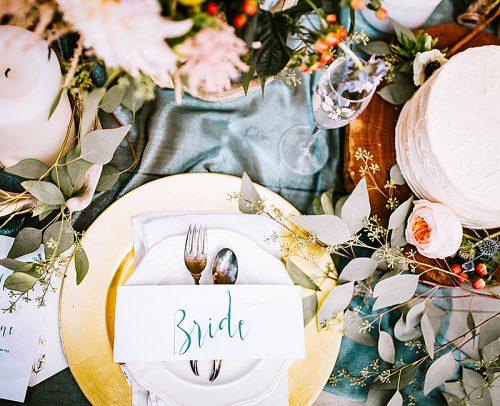 You don't have to stick to gold, silver or bronze. Mix it up and all a combination of metals to your color scheme!
Nor do you have to stick with one color scheme. Choose one theme for your wedding and a different for your reception. Mix and match all you want!
Stay Away From Boring Wedding Favors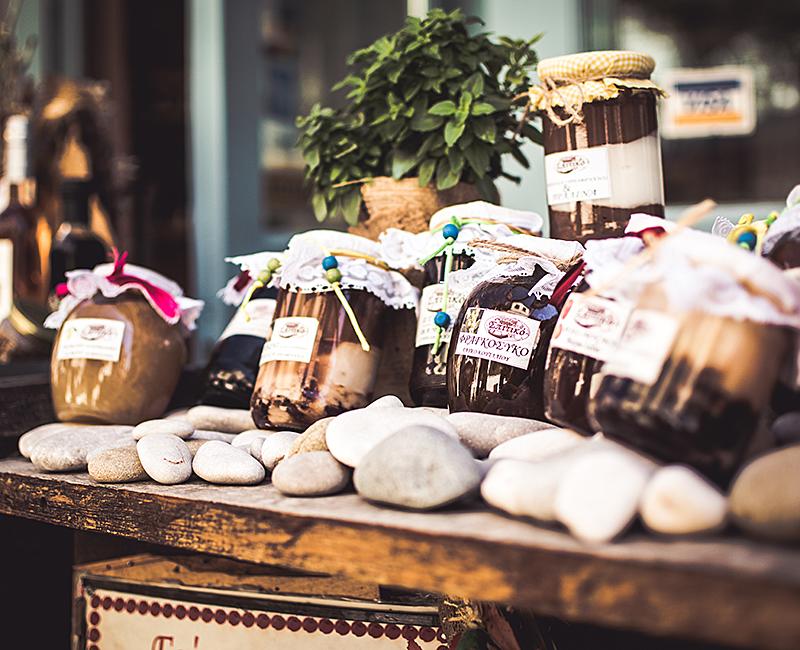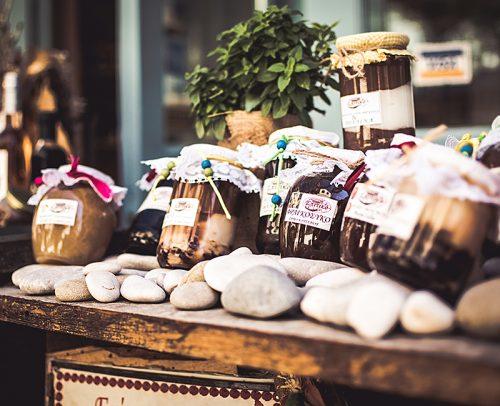 How many sets of monogrammed matchbooks and napkins do you have from previous weddings you have attended? And as good as they taste, Jordan mints are old-school.
Why not go for modern wedding favors such as homemade or gourmet chocolate boxes, custom personalized bottles of wine or craft beer? Candles, picture frames, keychains, sweatshirts or t-shirts. There are hundreds of ideas for modern and unique wedding favors making your favors stand out from the rest!

Liven Up Your Entertainment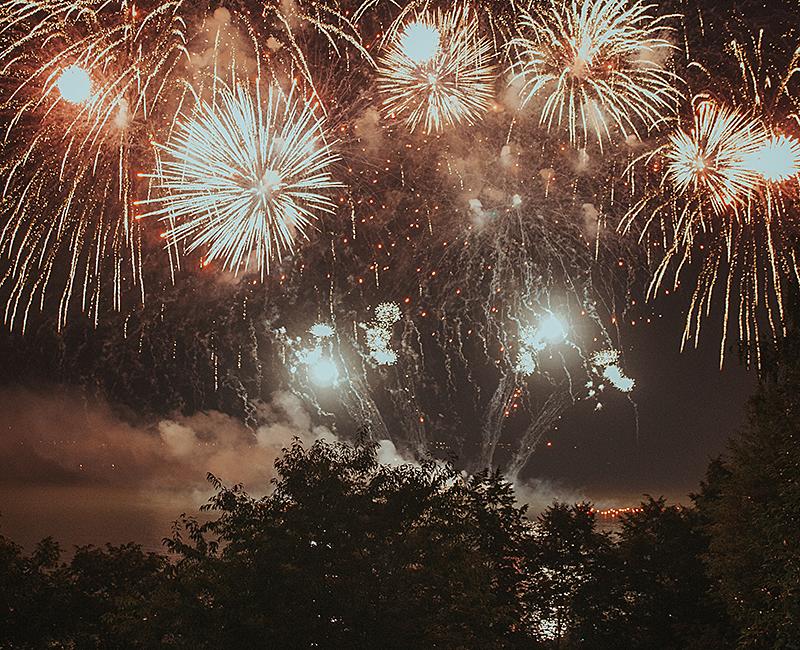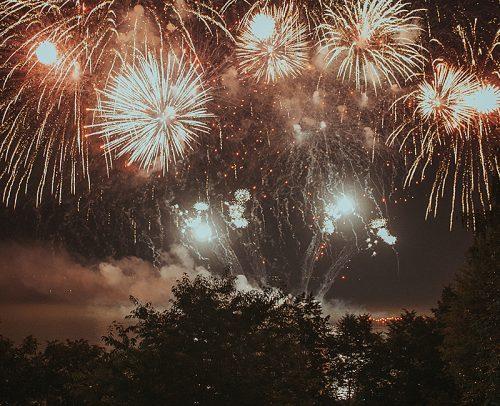 Everyone loves a great band or DJ. But why stop there? Add some cool entertainment to your reception such as magic show, fireworks display, water or light show, caricaturist or evening singing waitstaff.
We hope our ideas for modern weddings have inspired you to start planning your one-of-a-kind awesome wedding! These ideas are just starting boards. Go as crazy as you want and do everything you can to make your wedding a day that your guests will always remember!
Related Stories You May Like