If you must have a seamless, less stressful and fun-filled wedding planning, you need a wedding planning app. It comes in handy because to pull off an exquisite wedding takes all of blood and sweat. Lots of couples never see what they are getting into, and when they do, it becomes overwhelming.
So, to make the job easier, we've lined up 20 amazing apps for wedding planning to help guide you. From making checklists to booking vendors and honeymoon travel. They are compatible with wedding planning apps for android and iPhone.
1. LadyMarry wedding planner
Get the perfect checklist and coordinate with vendors through the app. You also get to stay up to date in trend, as it has blogs and other resources within. This gives you all the relevant wedding planning tips and tricks to guide you.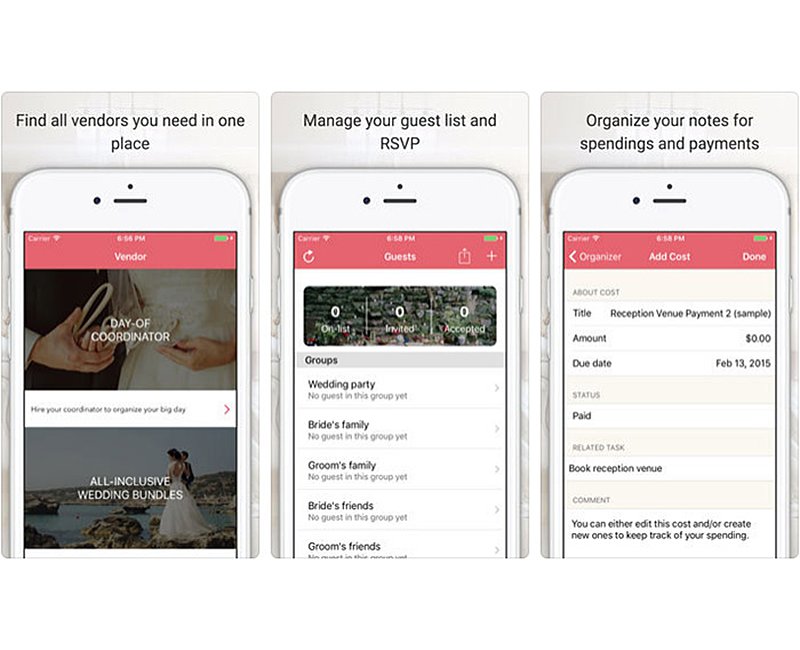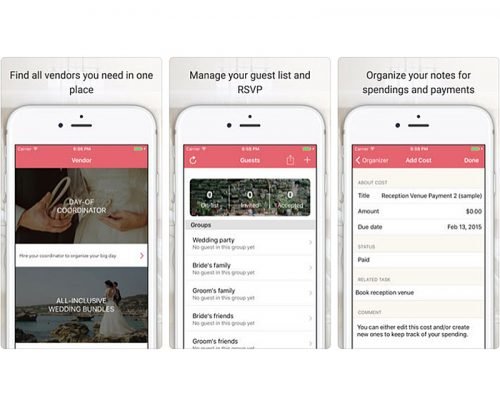 Download the app on Android and iOS
2. Pinterest
This is the all in one best wedding planner app ever. Hairstyles, color palette, DIY ideas, rings, accessories, decor, favors and everything in between are here. Create boards for your favorite photos, and bring your visual wedding representation to life with vendors.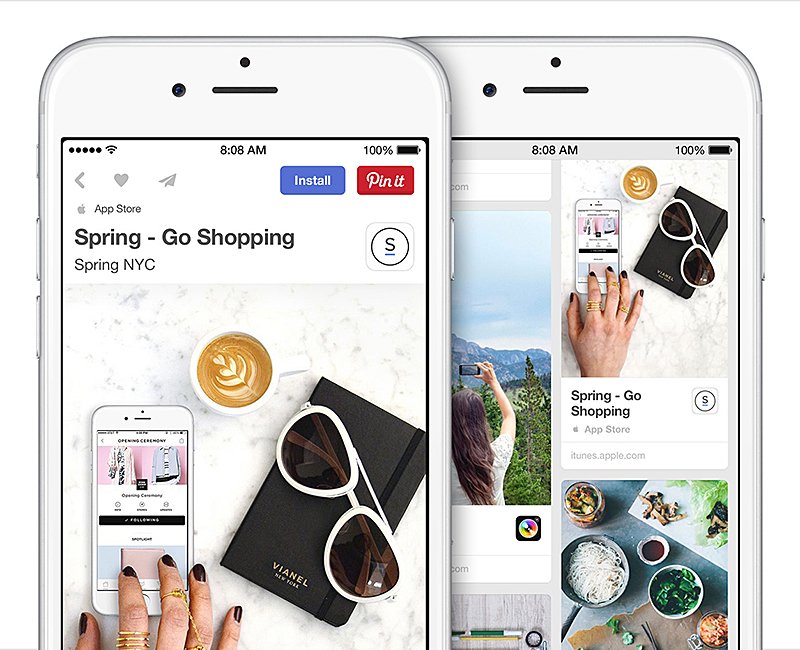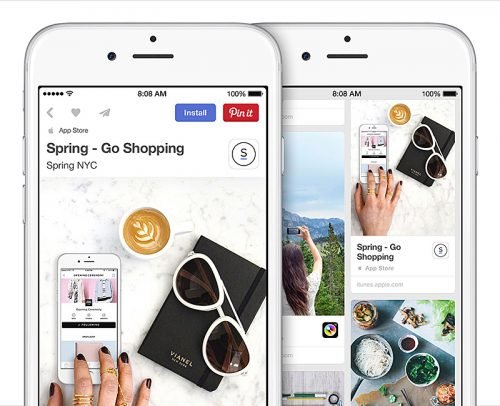 Download the Pinterest app for iOS and Android.
3. Mint
This is one of the best budgeting wedding planning apps. It helps you keep spending in check during wedding planning to the last cent. It syncs to your credit card and bank account, documenting what you buy, and how much you spend on it.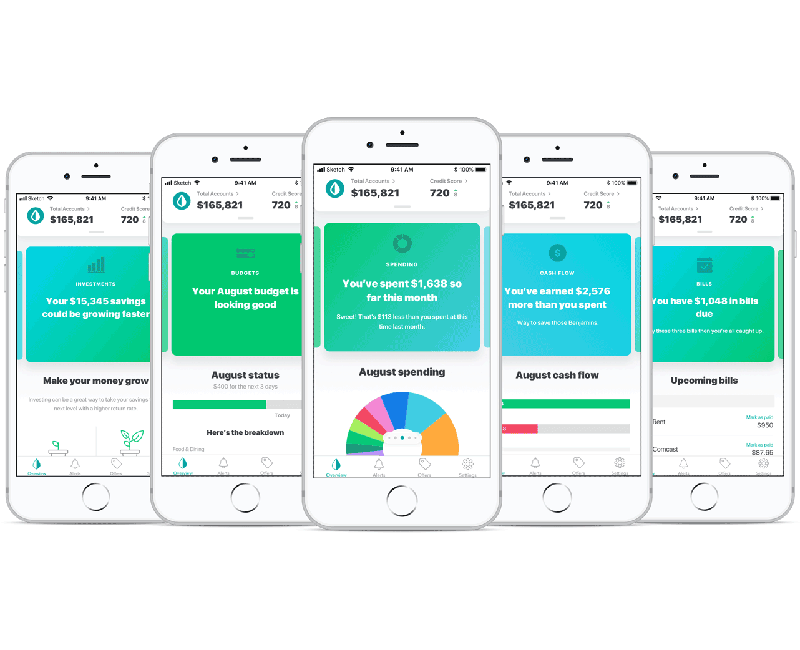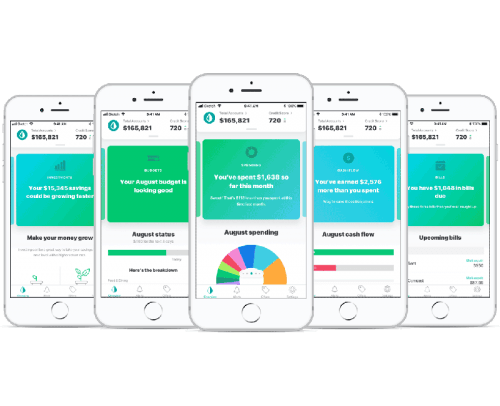 Download app for Android and iOS.
4. Wedding LookBook
This free wedding planning app eases your search for the perfect wedding ensemble. On the LookBook, you'll find exquisite engagement rings and bands, all styles of wedding dresses, and accessories. You can also sort out and save your bridesmaids and flower girl dresses from your home.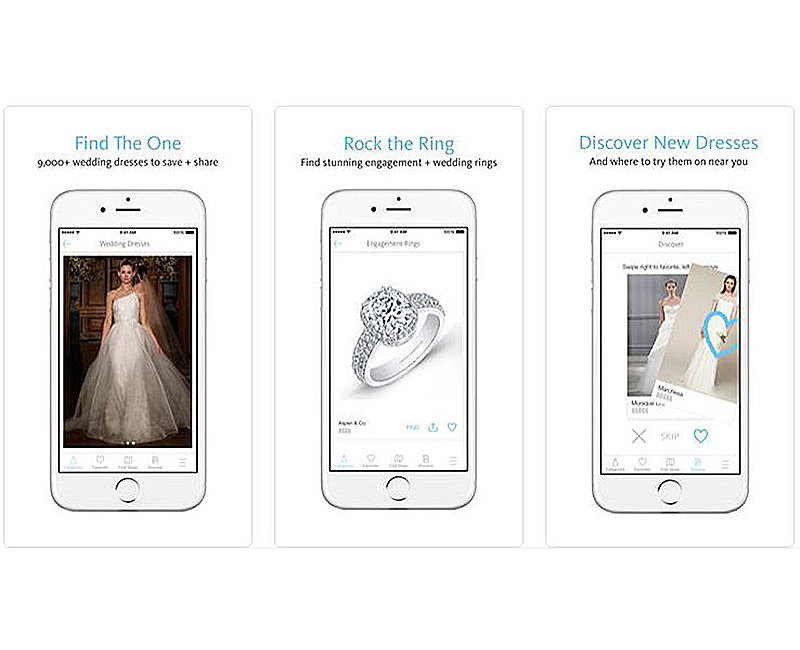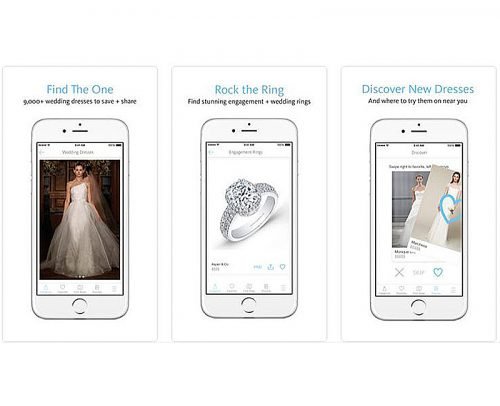 Download app for iOS.
5. Hopper
For the couple who wants the best prices for a destination honeymoon, try Hopper. Simply tell it your dream destination, and you'd get notifications of flight rates. You'd also get to know if it will drop or rise and when it will. Steady making travel easier.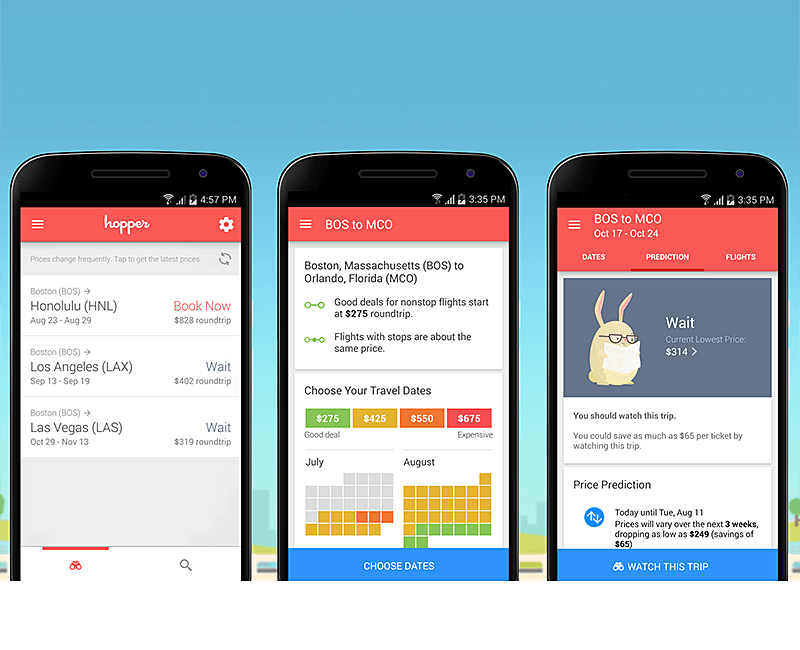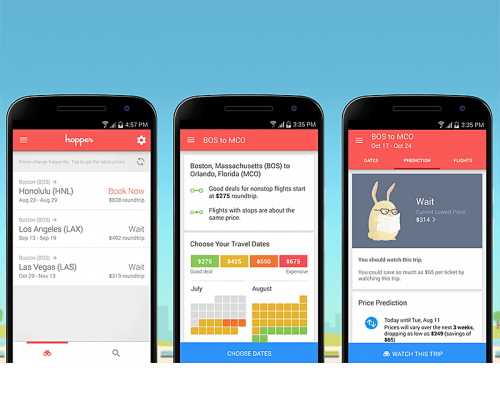 6. Evernote
This is the standard planner book for wedding planning periods. With Evernote, you don't stand the risk of forgetting the many things that run through your mind at a time. You can always put it down in PDF, Text, photo, URL, videos or scribble.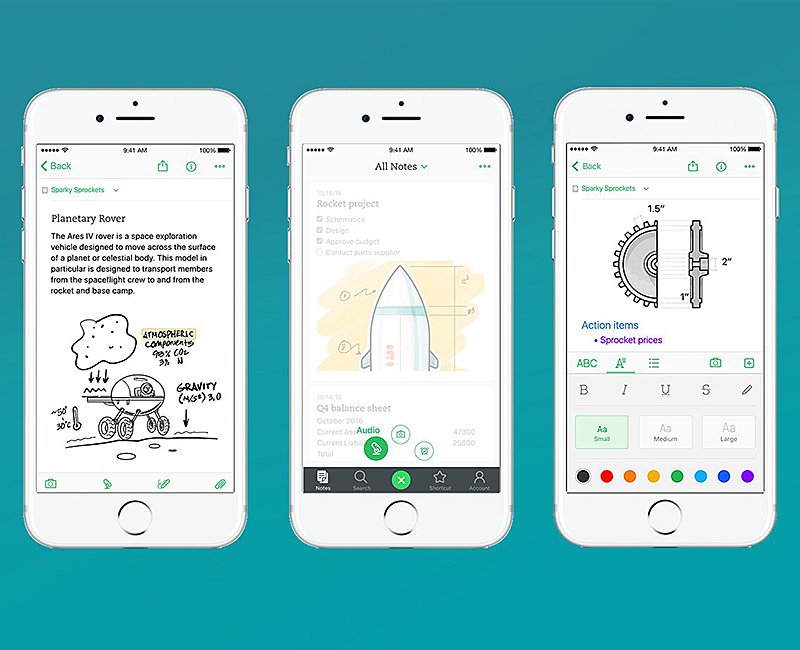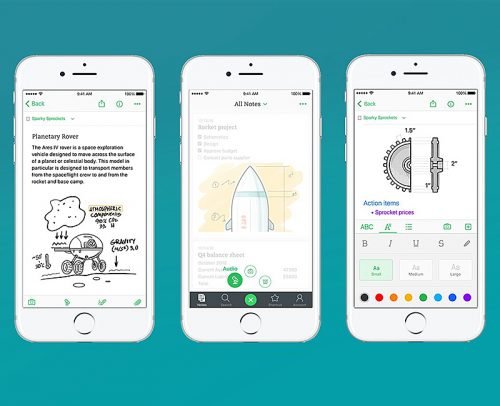 Download App for Android and iOS
7. Wedding planner by The Knot
The knot app for planning weddings brings everything on your checklist under one roof. From budgeting options to an expansive reach of over 250,000 vendor search before reaching out to them. Recommendation and tours of potential wedding venues, flowers, dresses, guest experiences, and registry.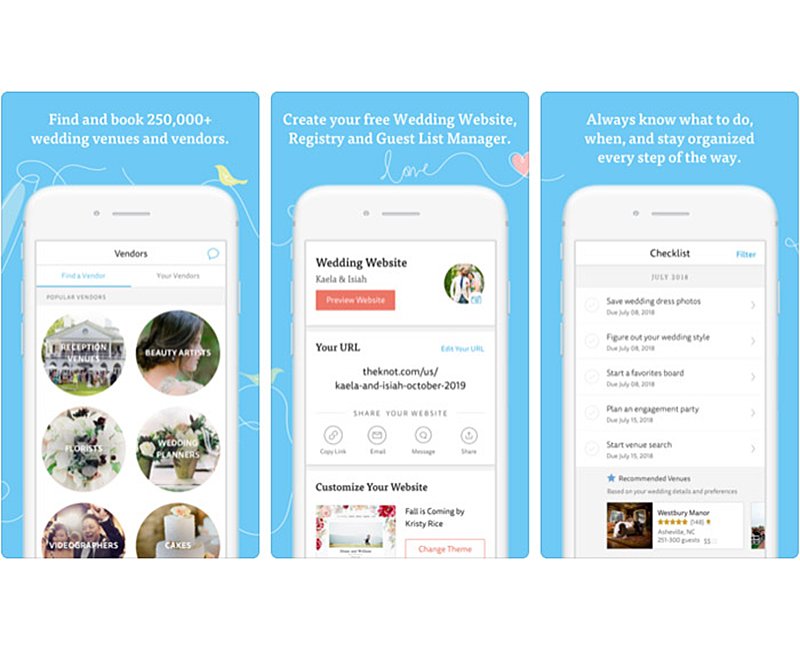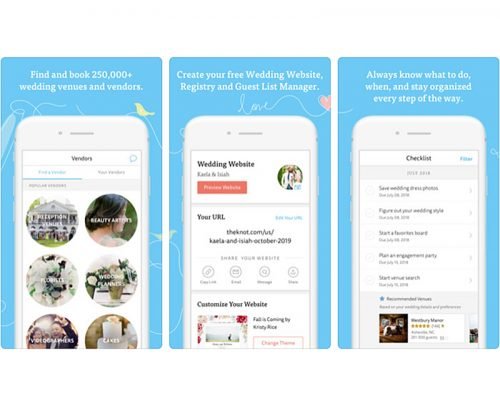 Download app for iOS and Android.
8. Etsy
Going antique, vintage, classic, rustic, bohemian or anything in between? Etsy is your best wedding planning app. Artisans on this space give a personal and homemade touch. You can even get your bridal items customized to taste. And there's a pool to choose from.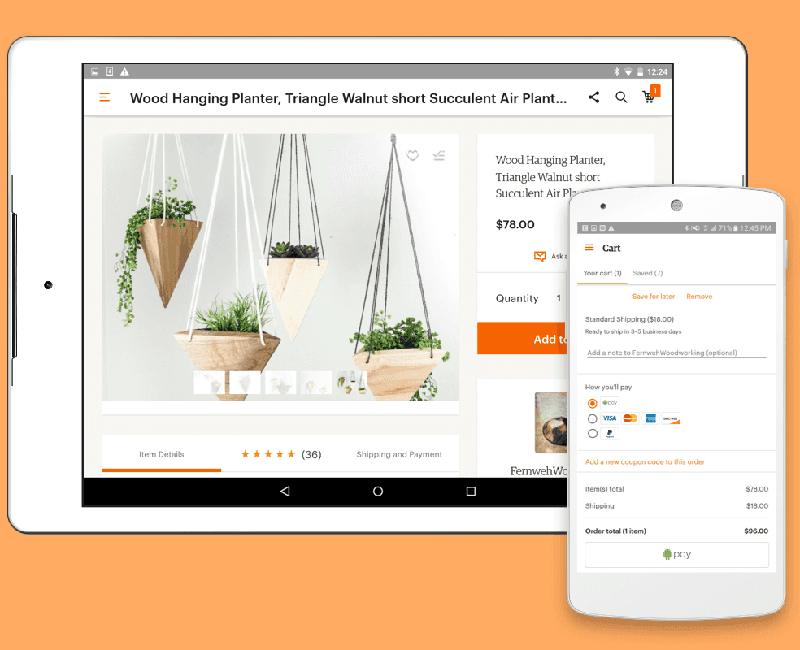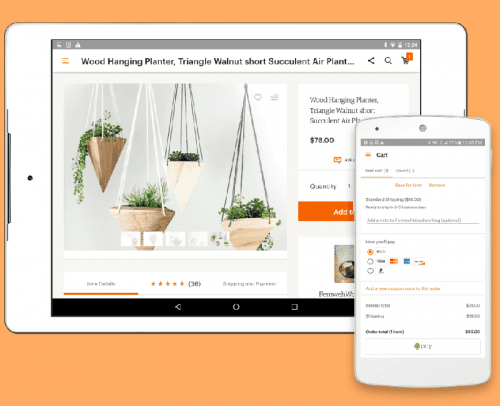 9. My Pantone
This is one of the best planning apps for iPhone on color coordination. See a color you like, but can't place the name? You've allowed your girls to choose their outfit? Snap a picture and my Pantone tells you the name. The color remains consistent with everyone.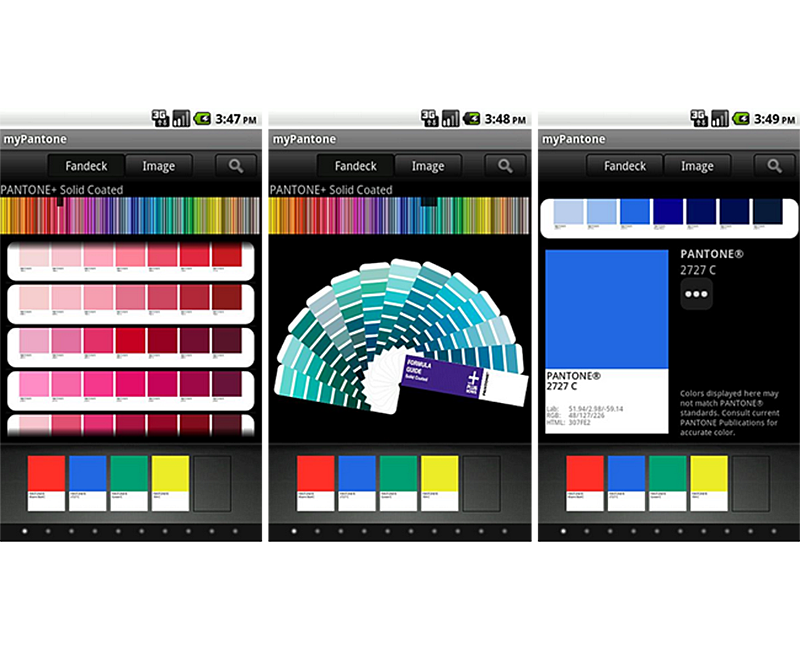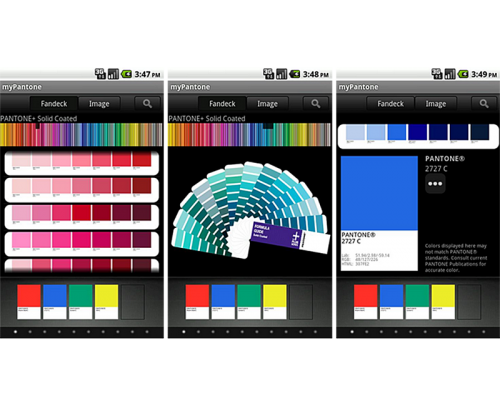 Download for iOS.
10. iWedPlanner
When planning a wedding, this tops the wedding planning apps for an iPhone. It's an all in one with a to-do list, vendor pooling, and down to notes taking. You can also organize your vendors, keep track of RSVP and make seating arrangements. The best bet for iPhone users.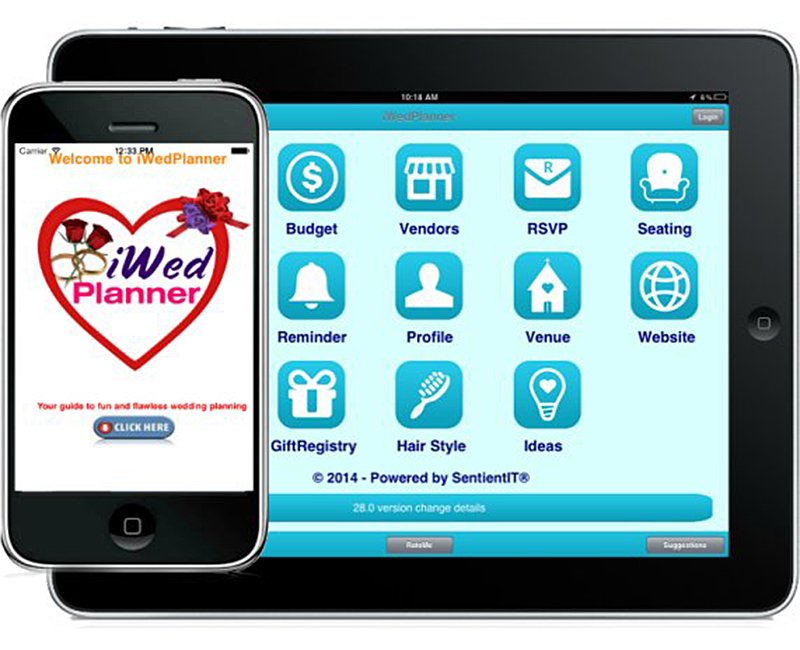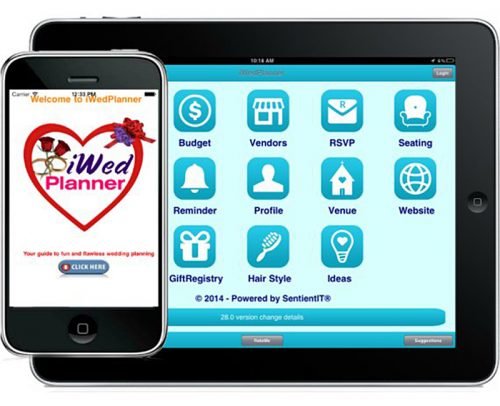 Download for iOS.
11. The GlamApp
This app delivers the perfect and most experienced glam squad on short notice. Your appearance on your wedding day is everything. So if you've left your hair and makeup till the last minute, Cara Santana app to the rescue. It books only the best skilled.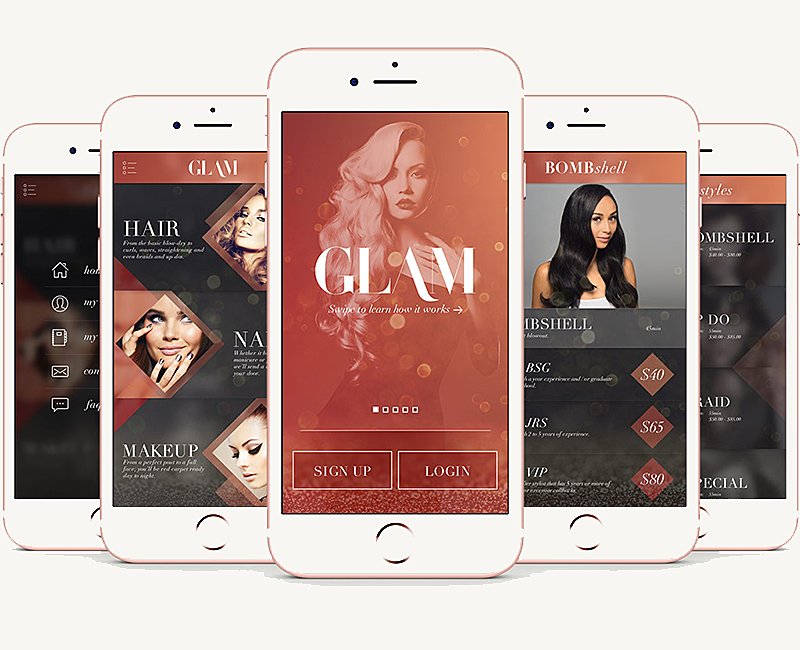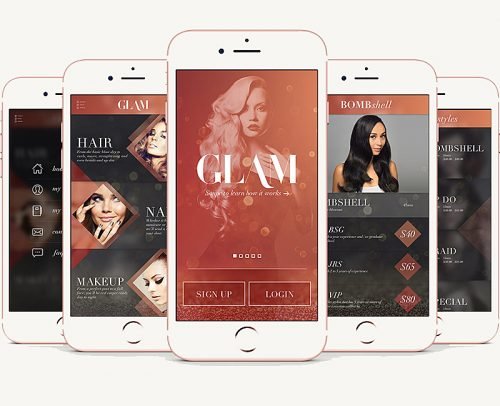 12. Oyster
Have guests coming out of town or you plan to honeymoon immediately after the wedding? Oyster is the go-to app. On this app, hotels get reviewed by travel professionals. They give you a heads up on the pros, cons, and services before you make payment.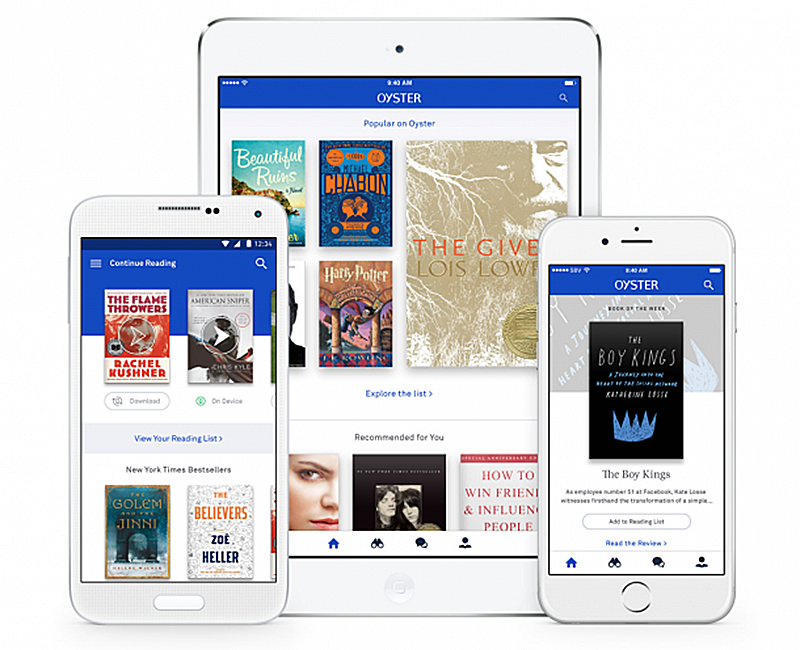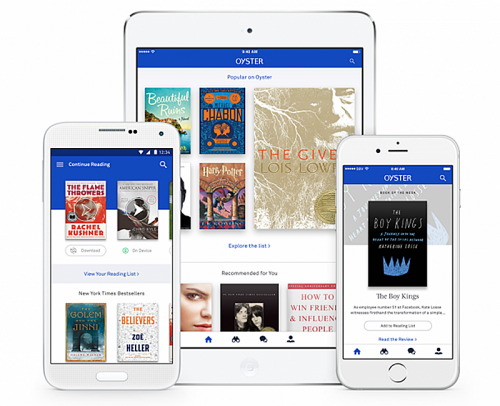 13. AllSeated
Having a dilemma organizing seating arrangement? This is your ideal iPhone saying, wedding planner. Take a shot of your venue and send to AllSeated. You'd get a 3D version of your venue in return, this will help you digitally arrange your venue seating. Give this to your vendor.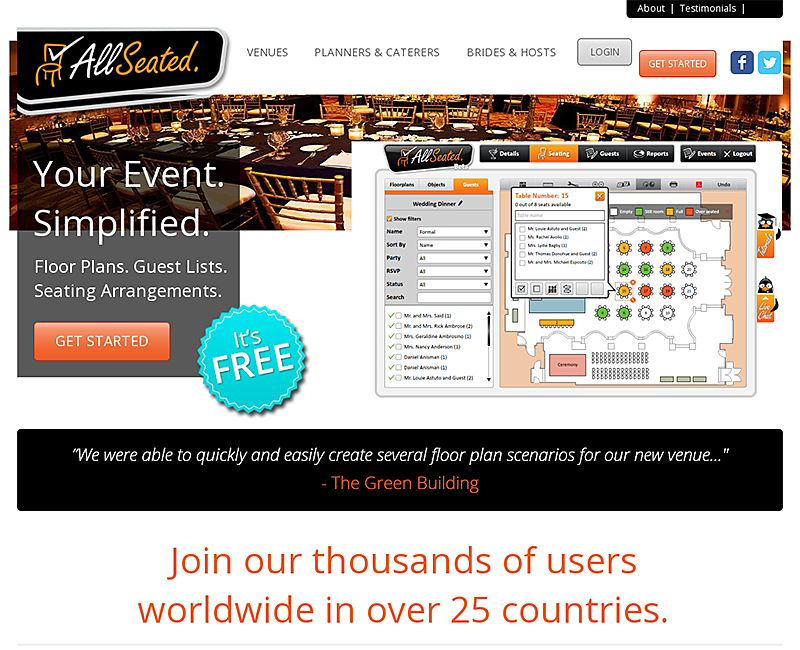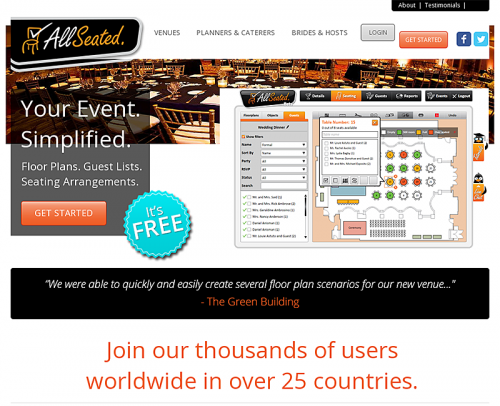 Download for iOS.
14. HotelPlanner
Make a comparison of all hotel rates, offers, and month-end prices from the comfort of your home. It's quick, smart and efficient. This planner compatible with both Android and iOS makes the job of getting accommodation for guests easier. They make payments within their budget range.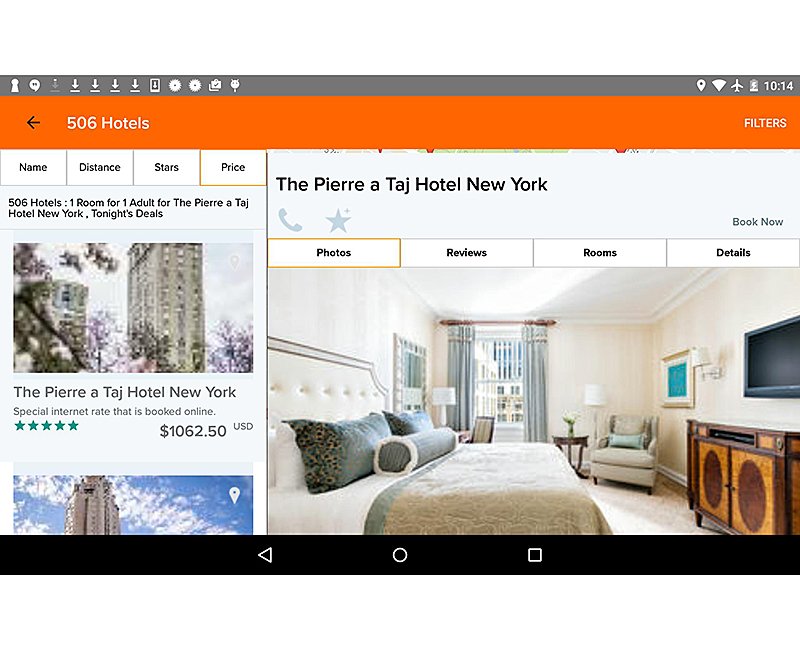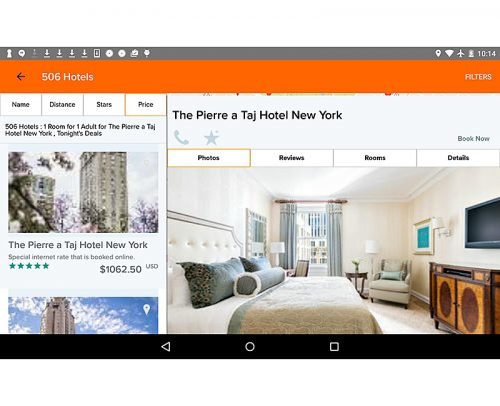 Download app for iOS and Android.
15. Postable
This wedding planning printables app helps you prepare for the post-wedding thank you's. Choose a design, write the message, and import contacts of your recipients or type manually. It prints, envelopes and mails them to your guests for $3 each. Saves you a ton of work.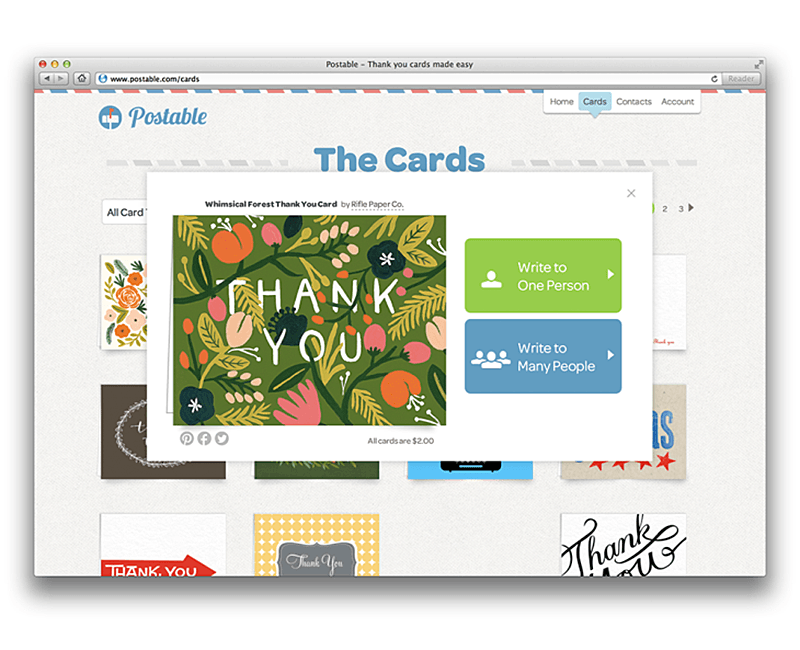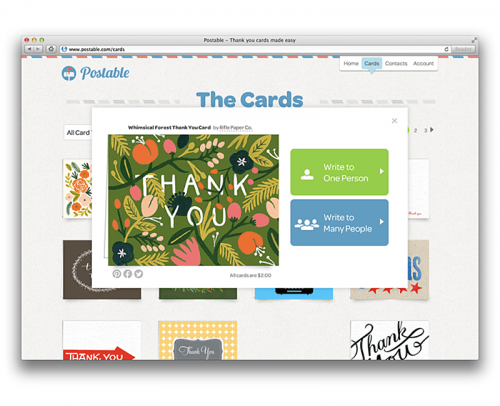 Visit Postable website for information.
16. Google Hangouts
With Google Hangouts for Android, iOS, and Chrome, you needn't pull your wedding party around for meetings. Chat and video call to discuss everything important from your couch. Become friends and get comfortable with each other before the wedding day proper.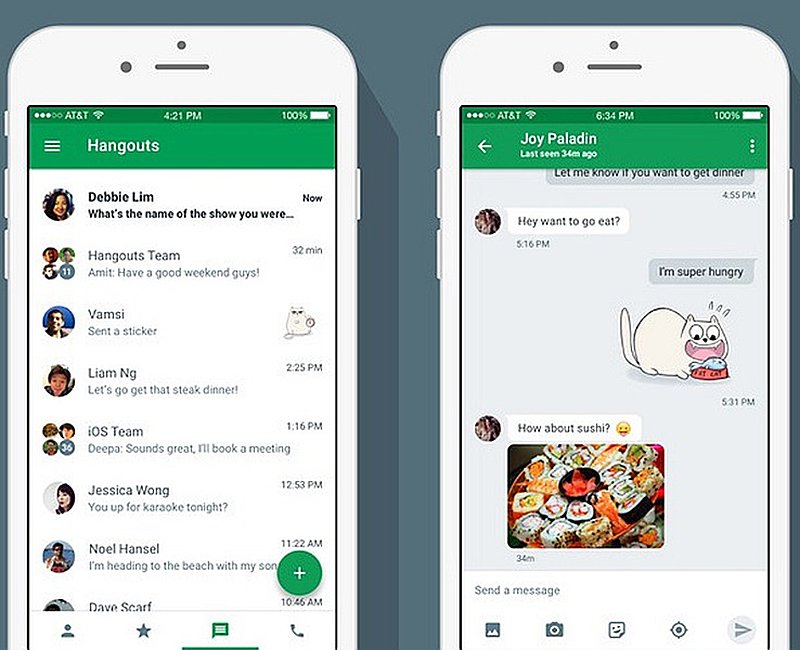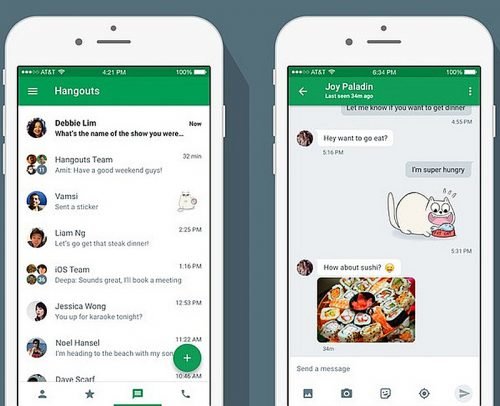 Download app for iOS, Chrome, and Android
17. TaskRabbit
With many things to do before the wedding, get this unique wedding planning app. It gives you all the extra help and hands you need. Task rabbit comes through for you on menial jobs, from picking your dress to sorting out gift bags and everything helps.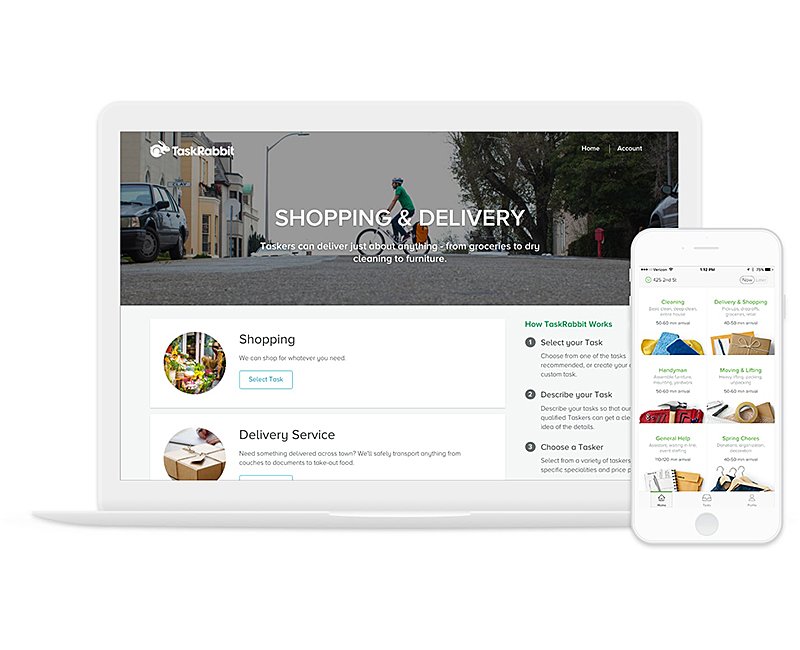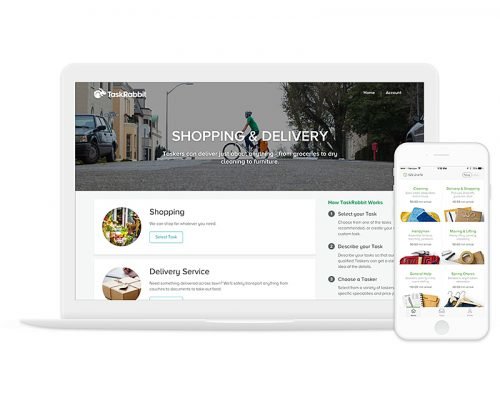 Download app for iOS and Android.
18. Wedding Happy
Wedding happy planner comes with the ultimate checklist for your wedding. It's free with so many functions in one place. With your wedding date, it rolls out a custom schedule, payment tracking, vendor line up, and budgeting. Up till the last minute, it's your companion.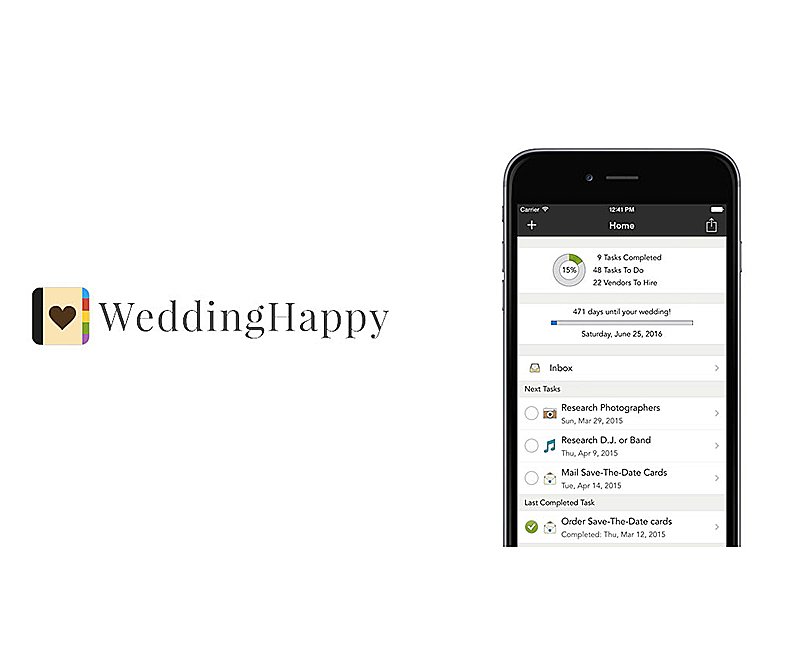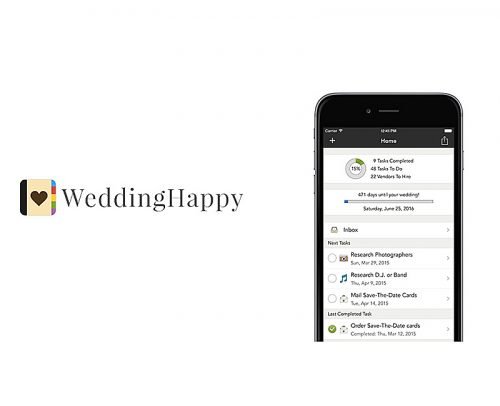 19. Weather Underground
With this app on your phone a week before the wedding, you will rest easy. No one can control the weather, but you'll be able to prepare in advance. This app tracks weather, UV index, and even humidity by the hour. You won't be taken unaware.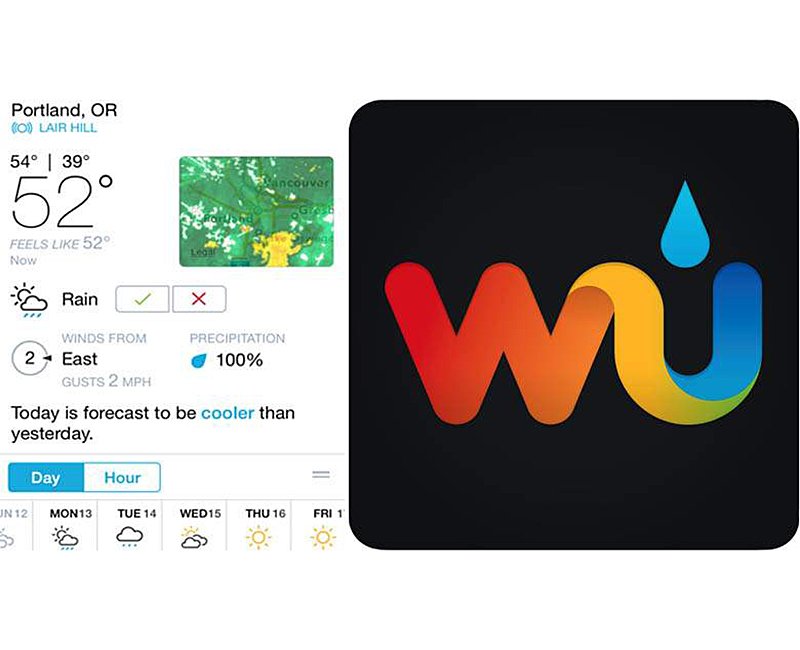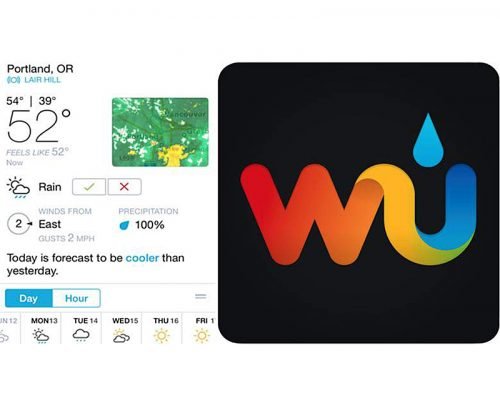 20. UberEVENTS
With a promo code, UBEREVENTS move guests from one point to the other throughout the wedding. The couple is well allowed to work with a budget they can cover. And they'd pay only for rides taken. They are more, guests are safe and everyone is happy.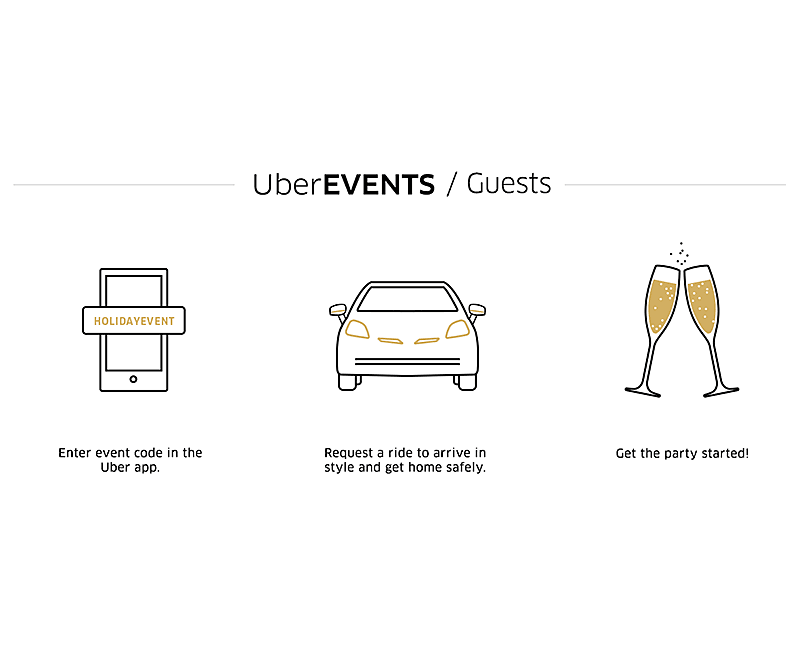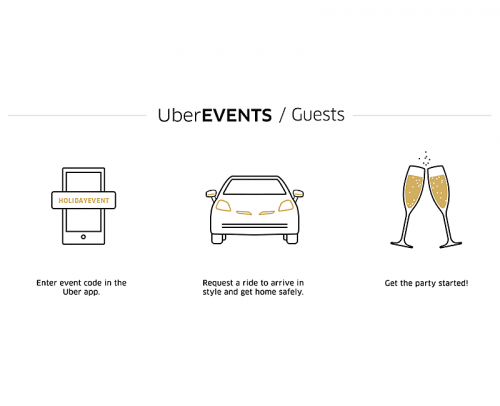 Any wedding planning app above will come in handy at a certain stage of the wedding planning. While some are multifaceted and multifunctional. Others are specific to a function important to wedding planning. These apps are amazing wedding planning apps for iPhone or Android only, while others can easily be configured for both. Look up whichever suits your ideal plan, and hit the ground running with it. Wedding planning is no easy task, and we're glad to share the fun with you.