Your sister just announced her wedding and among all the planning and preparation, you also have to consider what your wedding speech will look like. Never fret, we have all of the tips and tricks anyone would need to come up with great wedding speeches for sisters. The unique relationship between sisters can sometimes be hard to describe on paper. However, with just the right guide, you will be able to come up with something heartfelt that passes the right message.
With that in mind, take some time, go through our tips for writing wedding speeches for sister, and find enough inspiration for speech success.
How To Write A Great Speech?
Whether you have a way with words or not, there are certain things you will want to tell your sister on her wedding day. Keeping that in mind, all you would need is an outline and some speech tips to get your writing well on the way to producing a great speech.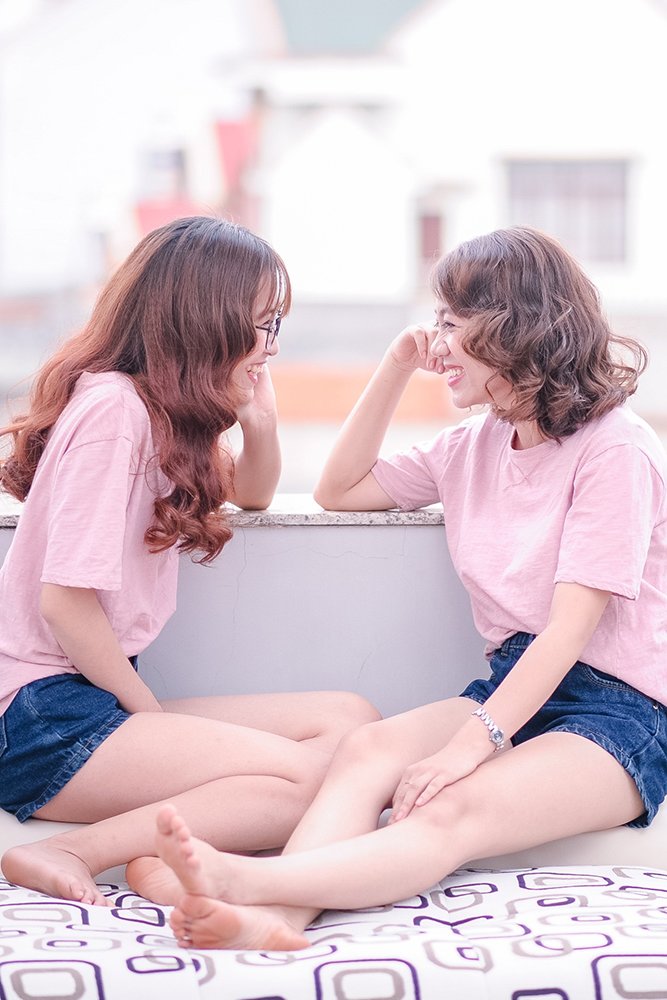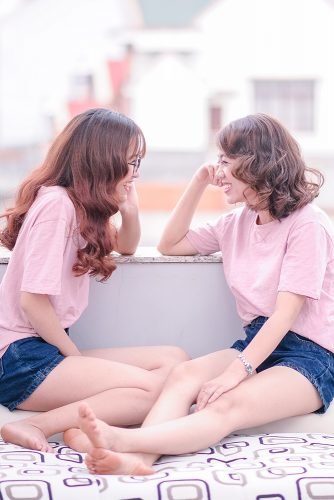 Tips on writing a wedding speech
1. Do not wing it
While you do know your sister and might feel it would be best to spout off some funny sister wedding speeches off the top of your head. It would be much less embarrassing if you are prepared, so write down your words.
2. Practice
It is almost impossible to give a great toast or speech without adequately preparing for it. So, after you've drafted your words, it is important to practice saying them over and over, for the reassurance that you can. Think about the smile your words would bring to her face, and imagine how you would say them.
3. Don't overindulge
It's easy to get into the party spirit with the couple and the other wedding guests. However, it is advisable to watch your drinking, at least until after you have given your speech. Sister of the bride wedding speeches are much better given coherently, don't you agree?
4. Speak from the heart
Whatever words you eventually choose, make sure that they are from the heart. The bond between you and your sister is a special one, and all she needs is a few words to assure her that the bond remains. That you are still there for her like she is there for you. This will likely warm her heart and draw some tears, but what is a wedding without a few happy tears?

Examples Of Wedding Speeches For Sister
There are lots of methods you can use when writing your wedding speech. Whether you're writing a funny speech or a heartfelt one, there are tips that can guide you. One great help is thoughtful quotes; from quotes about childhood to love, or even about sisterhood. The right quote can help you find the inspiration you need for that perfect speech.


Funny sister wedding speech
Sisters always have a trailer-load of funny experiences to share about each other, even about their relationships. If you have funny sample wedding speeches for sister in mind, you could relive the earliest thoughts you had about the groom. Or even fun experiences from your childhood, a time when you could only dream about the men you would marry.
"Hello everyone, I am Jane's sister. I don't think I surprise anyone when I say that I love my sister. She is worthy of all the love in the world and I am beyond thrilled that she has found that in Mark.
When Jane finally introduced all of us to Mark, I was a little worried about him. Maybe we would be too big loud family or we would scare him away. But he was brave and he ended up fitting right in, and now I can proudly say that he is one of us. He belongs to our clan now and I certainly hope he feels that way.
They are so like each other and so perfectly matched. I know that Mark will take care of her and that Jane will take care of him."
Emotional wedding speeches for sister
If you have a strong bond with your sister, then you might be leaning more towards emotional and heartfelt wedding speeches to sister. This type of speech usually involves some narration of your journey as sisters, your childhood memories to adulthood. And then welcoming the groom into the family.
"As Megan's older sister, I have always felt responsible for her. I wanted to protect her from everything and while growing up, I always tried to keep her safe. For a while she was so much small than me, after all. But then she grew, and next thing I knew it, we weren't little girls anymore. Sometimes I can't believe how much she has grown, how old we're both getting. And when I met David I was a little skeptical at first time. I still felt like the overprotective big sister, and sometimes I still do. But then I realize, that David is a great person, and Megan and he are a perfect couple. I am glad that she found such a wonderful person to spend the rest of her life with. I know that these two will be happy together. And, David, you take good care of my baby sister."
Maid of honor speech from sister
Sometimes the sister of the bride is also the maid of honor, and then this is the time for wedding speeches from the maid of honor sister. This type of speech will honor the bride while at the same time honoring the bond between sisters and their own relationship.
"I am Sara's sister and a maid of honor. Through the years, we have been through ups and downs together. No matter where life took us, love between us was always there through the best and worst of times.
When one of us was crying, our love for each other comforted us and when we were celebrating, our love helped us to share that happiness with one another. It is said that where there is great love, there are always miracles. No matter where you are love is the thing that can sustain you and keep you going. It can give you hope and fill you with so much optimism for the future ahead. The love that Sara and Mike have for each other is something that is truly magical and miraculous and I for one am grateful to be able to witness it."
Wedding Speeches For Sisters Outline
This outline will help you come up with a type of template for your wedding speech. From the introduction to the body of the speech, love quote if you have any, to the concluding part of your speech.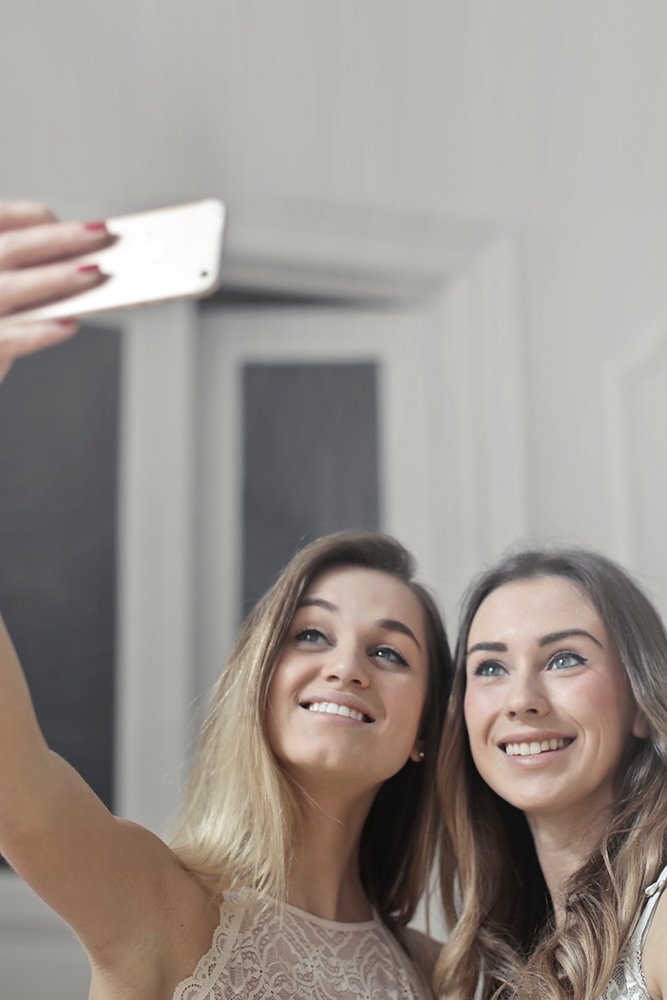 Just like most introductions, you will need to greet the guests then say who you are. After that, you can open with a quote, short reading, or say a line or two about your sister. The introduction will set the tone for the rest of the speech.
Wedding speeches from a sister to the bride and groom are usually quite heartfelt. So, when drafting your speech, it might be helpful to pen down any memorable events or occasions that come to mind. Don't mind the length, you can always trim it down when re-editing your speech. If you are older, you could talk about her birth and how it made you feel. If you are younger, you could mention her protectiveness and how caring she was as a big sister. You could always include a specific event or memory.
Since this is not a formal relationship, and you two are most likely closely knit, you can keep your words casual. However, even though you can mention aspects of your relationship with your sister, try to always return the focus to the couple. It is okay to gush about your sister and the relationship you have with her, but always keep in mind that this is her special day with the man that she loves.
Speeches are best left not too long that the guests get lost along the way. Have just enough jokes, memories and sentimentality in there to keep your listeners engaged, but not over a certain limit. You can conclude your speech with a few lines on the new life she is about to begin, and your wishes for a happy life for her in their new home.
Wedding speeches for sister of the bride can be funny, emotional, practical, sentimental, or even all at once. It all depends on what you want to express, combined with the type of relationship that exists between you two. Whatever the family dynamics, you will no doubt want her to have a stress-free day and love-filled marriage.
One of the benefits of having a sister is having a friend for life. And this friendship needs to be captured by the words you use in your speech. Wedding speeches for sisters, while being as simple as possible, should be filled with moments that you have shared before and after the new relationship in her life. Add jokes if you like a laugh, but also ensure that your sister's personality shines through.
Whatever words you choose to use, be sure that they reassure her that she is more than enough, and her day has been one of the successes. You can conclude by thanking the guests for coming and congratulating the couple again on behalf of yourself and your family.