In a constantly changing world of fun pictures, adventure and social media, people are always looking out for new ideas and perspectives. Weddings are not left out of this, the trends are ever-changing, and finding inspiration nowadays is as easy as switching on your phone. Be it Pinterest, Instagram or wedding websites, there is a lot of content out there to help inspire a bride or groom to be.
To help any such soon to be bride or groom, we have put together a collection of cute wedding ideas for the most picture-perfect and fun wedding experiences. You can have a special day complete with unique ideas for your wedding shower, the wedding ceremony, reception and even members of your bridal party and guests. If you're trying to plan a day that will stand out in the minds of your friends and family, have a look at this list of ideas that you would love to implement at your wedding.
1. Cute Wedding Proposal Ideas
One of the biggest moments in anyone's life would be the day that they get engaged, and so anyone planning a proposal wants it to be a most special and memorable experience. So much can go into planning this special moment and something that could make it even more special would be a unique and creative proposal. Either one of these cute wedding proposal ideas should be able to inspire your creative juices.
Scavenger hunt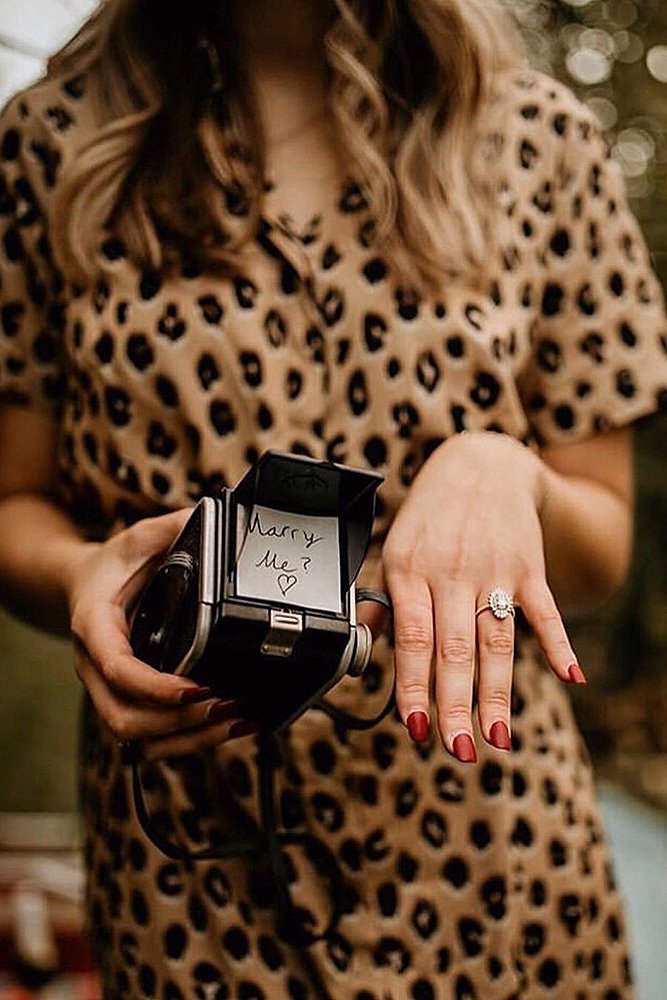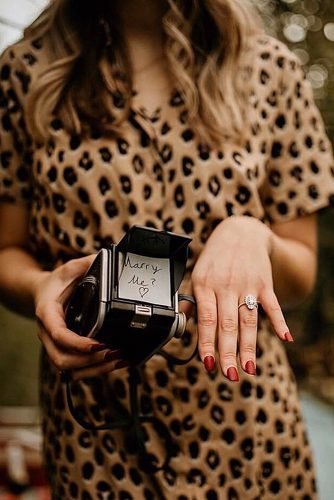 Source: jacquelyntaylorphotography
You can create a treasure hunt at home or even across town with clues that lead your partner to the spot for the proposal. You could ask a friend or family member in the know to guide her so that it is more fun and she doesn't do this alone. Try to use relevant clues that won't be difficult for her to figure out and don't forget to have someone on hand to capture it all on camera when you finally pop the question.
First date location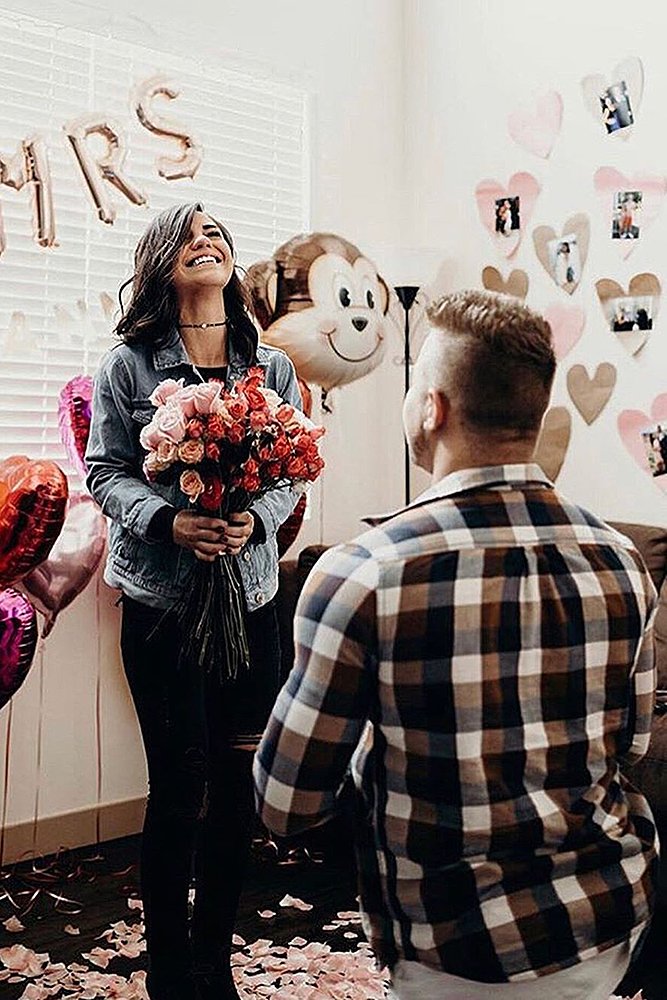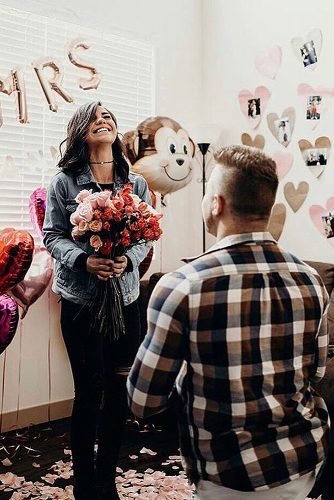 Source: inframesphotography
Find a way to lure her back to the very place you had your first date and have the proposal there. While this might sound cheesy, the thought you put into it will make it all the more memorable.
Photo booth proposal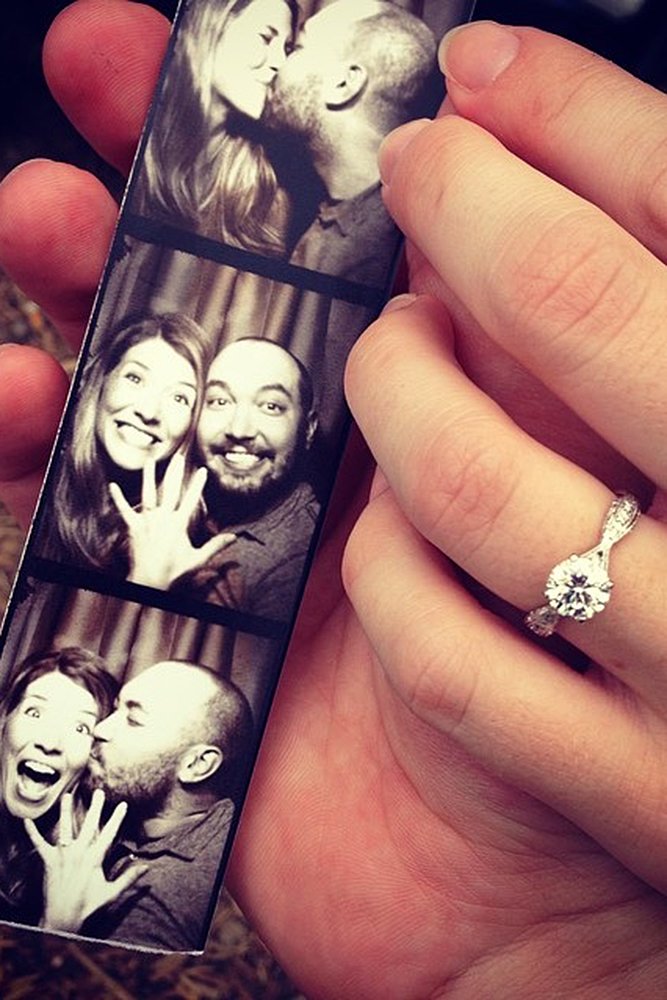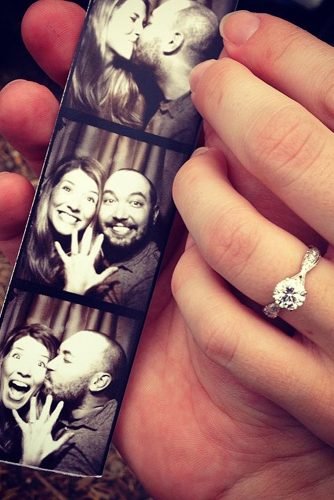 Source: jacquelyntaylorphotography
If you time it well, you can get the ring out just as the shutter begins to click and surprise her at just the right moment. The advantage of this option is that you do not need any extra help with the pictures, and you get to capture her surprise on camera the very moment she realizes it's a proposal. For an even bigger surprise, you can have friends and family waiting outside the booth when you step out.
2. Cool Wedding Shower Ideas
A bridal shower is a time when the bride to be is showered with well wishes, love and gifts from close friends and family before her upcoming nuptials. There are so many cool ideas that can make for a fun and interesting wedding shower. It is also a great idea to plan the shower in line with the chosen theme of the wedding. This will make decisions for aspects like decoration, party favors, and even entertainment easy.
If you are a maid of honor planning a shower for your bestie and you have run out of ideas, take a look at these we have listed.
Home wedding shower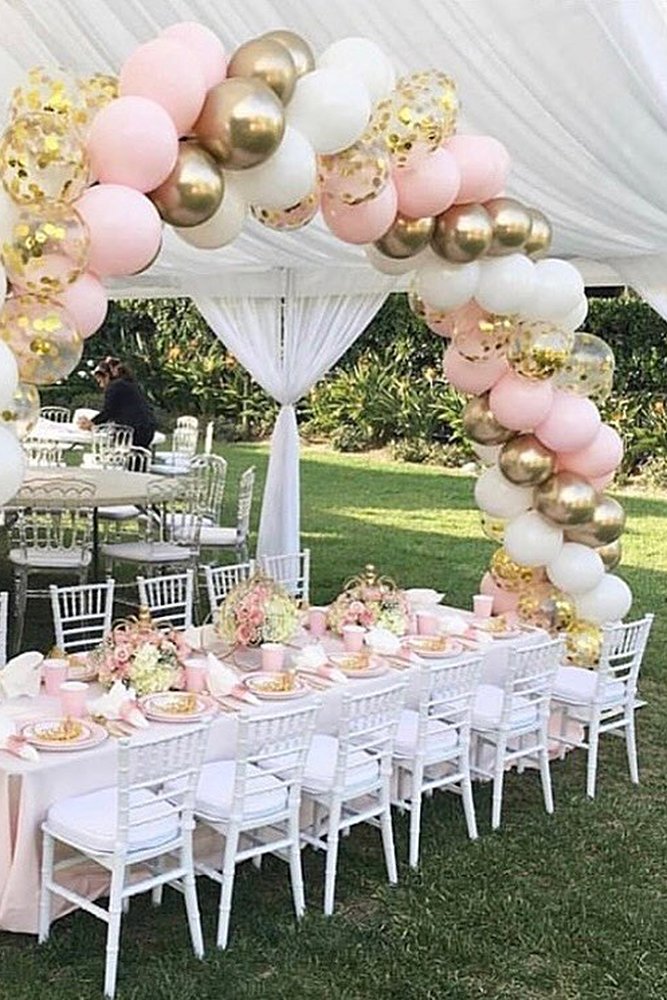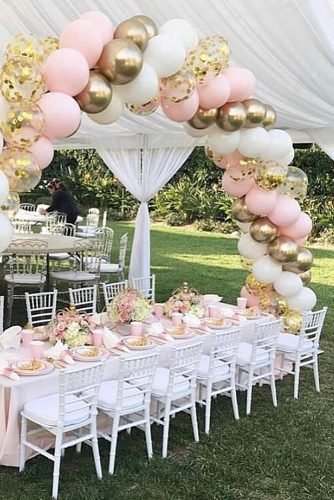 Source: reigningsupreme_
Use your backyard for a cute and laid back wedding shower. Give your venue a makeover with twinkly lights, floral arrangements, cute chairs, and picnic snacks. Enjoy this time with your girls in a relaxed and comfortable space for a bridal shower at home. If you are looking to save money and not spend a fortune on a special venue, or cute rustic wedding ideas, this would be a genius option.
Co-ed shower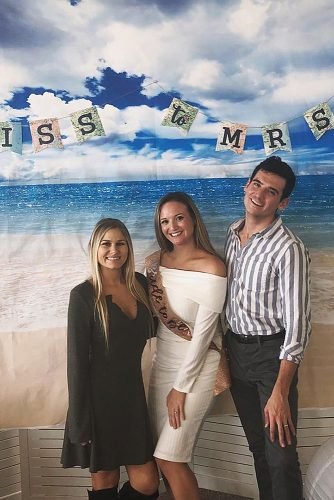 Source: matthewingraham
Who says wedding showers should be strictly for the women? You can change things up, ditch the rules and have a co-ed shower instead. The more the merrier and a party with both sides present would definitely be a lot more fun.
Pajama shower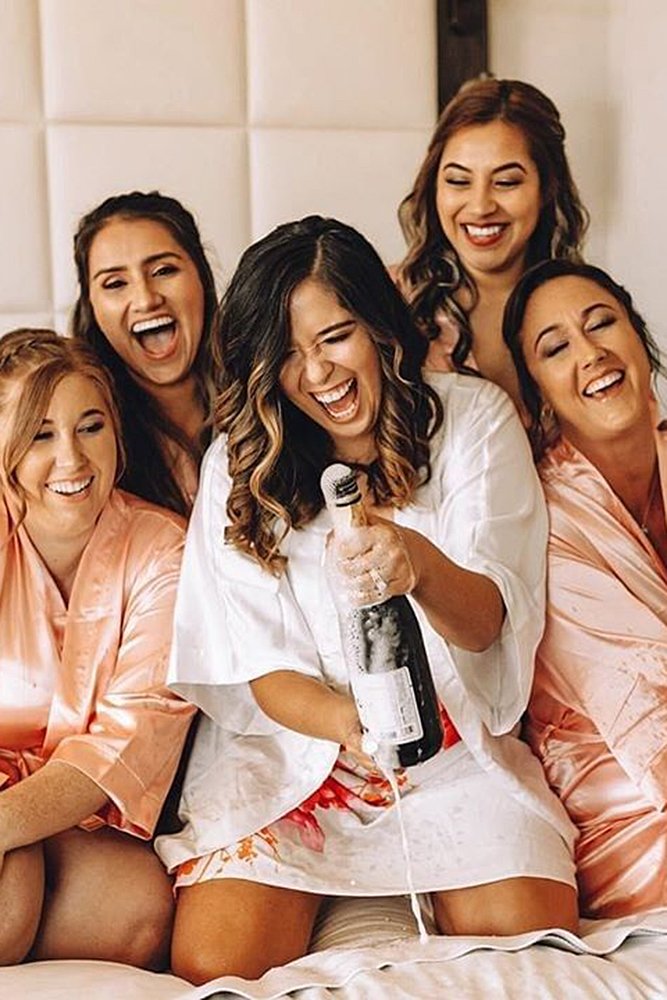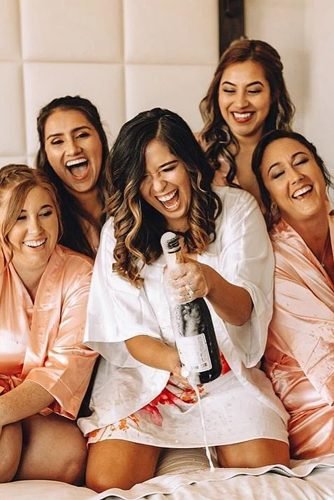 Source: tminspired
No one can forget the fun in pajama parties from all those years ago. What a great opportunity to relive those moments with your nearest and dearest girls for even twice the fun and glam. Each person can show up with something; from drinks to games, pizza, movies. It could turn into the most fun, laid back and memorable night until the wedding.
3. Cute Wedding Invitation Ideas
Gone are the days of the standard wedding invitation by snail mail to guests. With the advent of the internet and social media, there are so many options for keeping guests updated on the details of each event. Even if you choose to mail invites, there are some extra cute wedding invitation ideas, that can make things more exciting.
Song request RSVP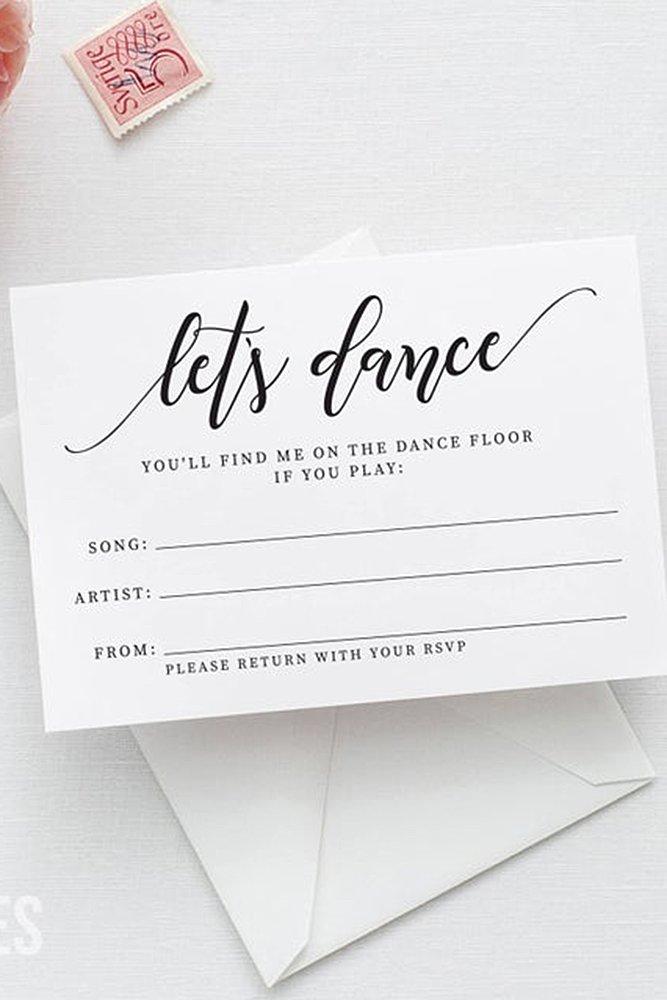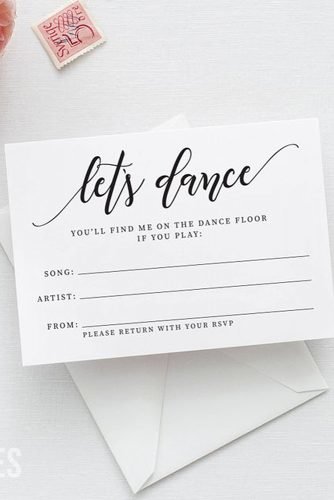 Source: DaintyDoePrintables
For some added fun, you can include a space in the RSVP where guests can make song requests for the wedding. This way you get to find out which songs are a popular demand, and everyone can enjoy the wedding reception. Entertainment is a lot more fun when everyone feels included.
Social media hashtag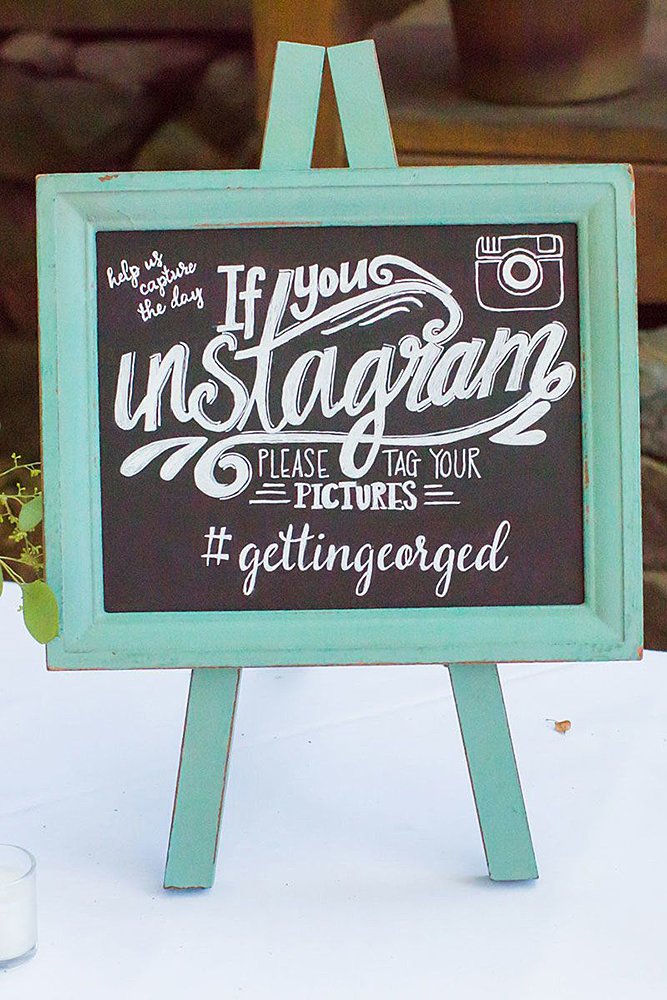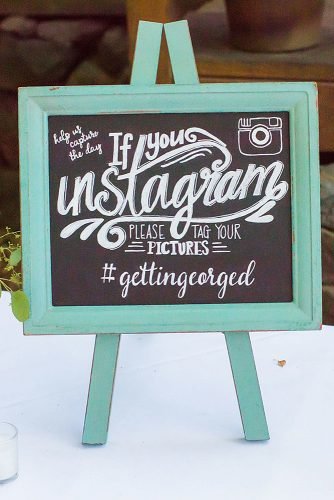 Source: jamesandjess
You can include the hashtag for the wedding in the invitation so that guests know where to go for instant updates, and also how to post or share any images they might want to from the wedding.
Mad-Lib RSVP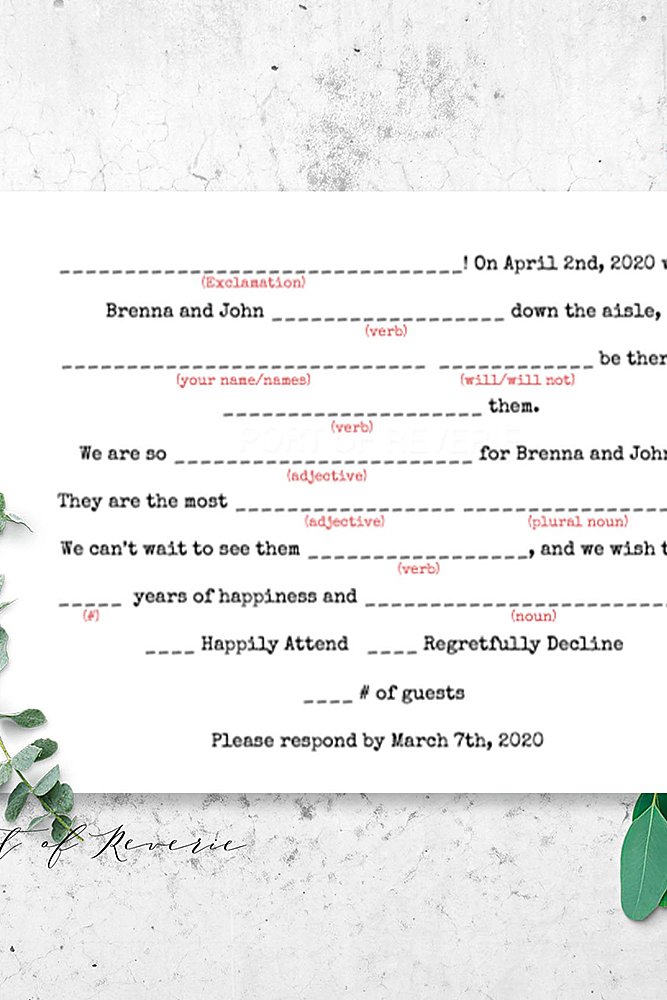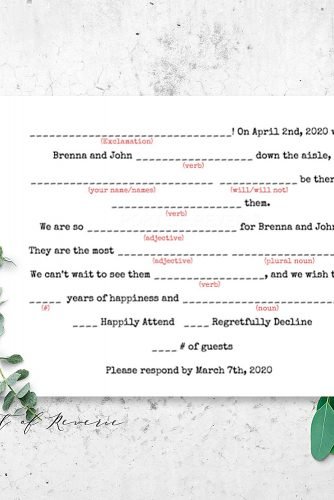 Source: PortOfReveriePress
Add some extra fun to your RSVP cards by making them Mad-Lib, for each guest to fill in the blanks on their attendance or not. This type of creativity can set a tone for the rest of the wedding as guests would expect the same level of fun and interaction throughout the event.
4. Cute Wedding Decoration Ideas
Your wedding decorations should be no less cool than any other aspect of your wedding. If you have set a tone with great wedding invitations, a bridal shower, and even an online presence, your guests would expect the best at the venue. Allow your personality to shine through your chosen theme for the wedding and also reflect in the decorations for the wedding venue.
Seat arrangement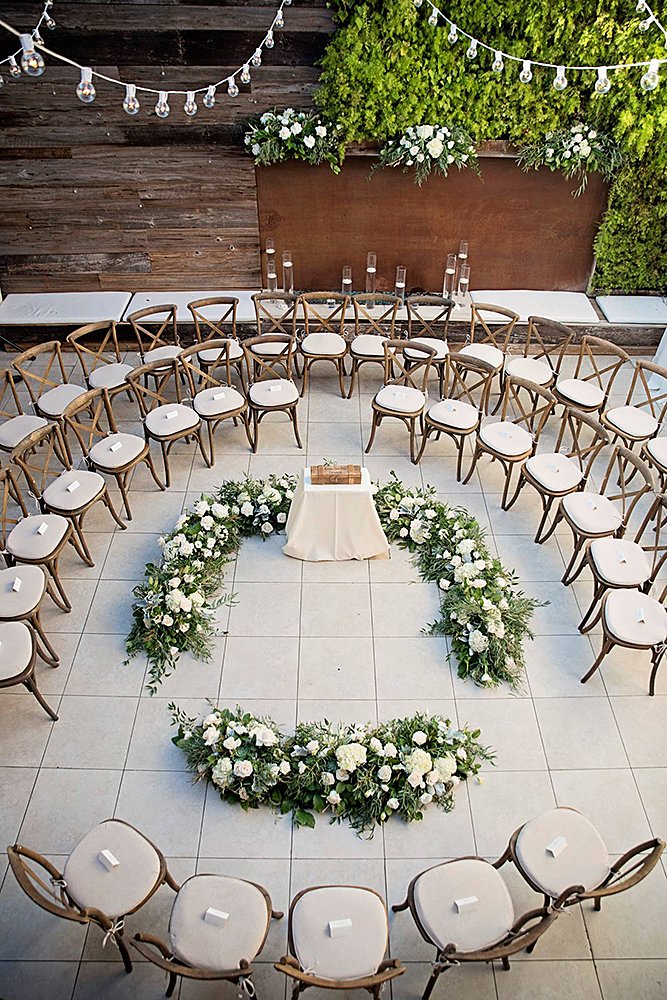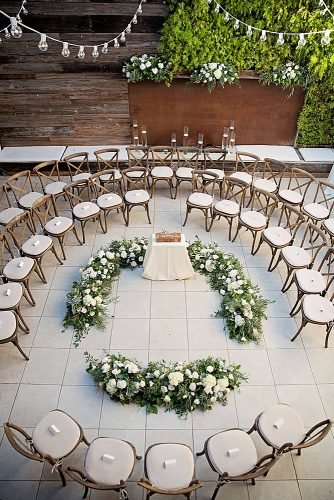 Source: nicolettemoku
Instead of the usual linear seat arrangement at the wedding ceremony, you can choose a second option of arranging the seats in a circular pattern. This alternate method of seat arrangement allows guests to be seated around the couple, creating a more loving vibe at the wedding. In this way also, everyone can see the couple and better participate in the wedding proceedings.
Floating candles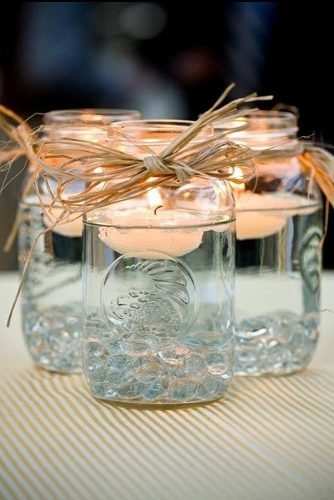 Source: Featherology2
Use cute mason jars as DIY floating candle holders. A cute wedding decoration idea for each table. Tie a small piece of raffia or ribbon on each one for an even cuter décor.
Genius centerpieces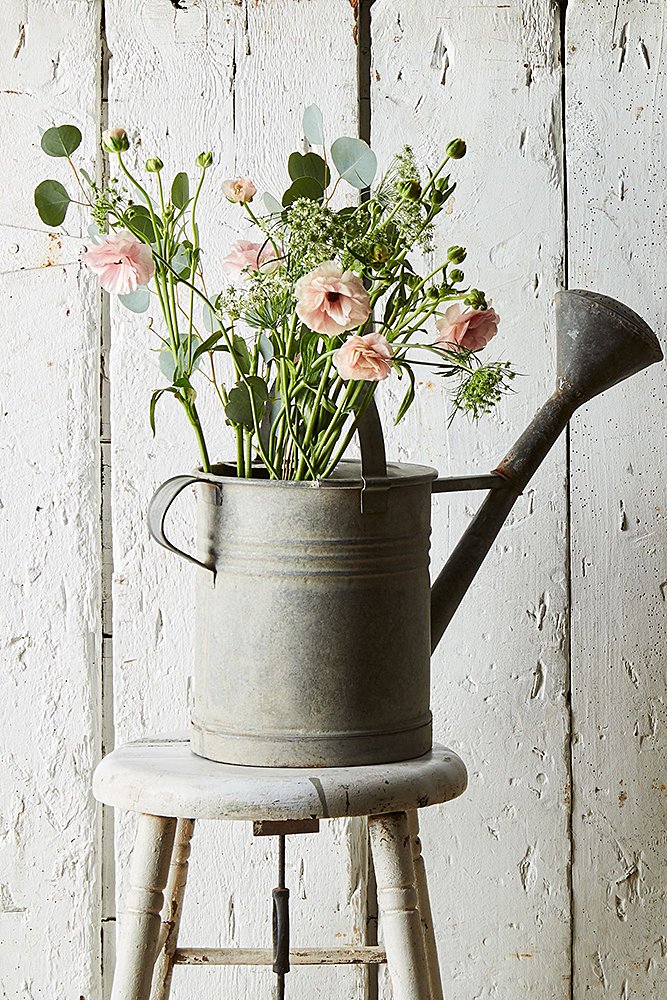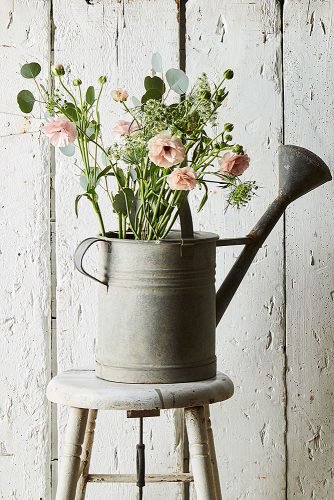 Source: food52
For a rustic or bohemian wedding, there are lots of interesting ideas for centerpieces. For instance, using vintage items like a watering can be filled with flowers for the most original and creative idea.
5. Cute Ideas for Wedding Reception
There is no shortage of cute wedding reception ideas that you could use to make the best of your wedding reception. From things like entertainment to food and drink, there are many ways to make your wedding day as fun and memorable as possible for everyone.
Wedding wheel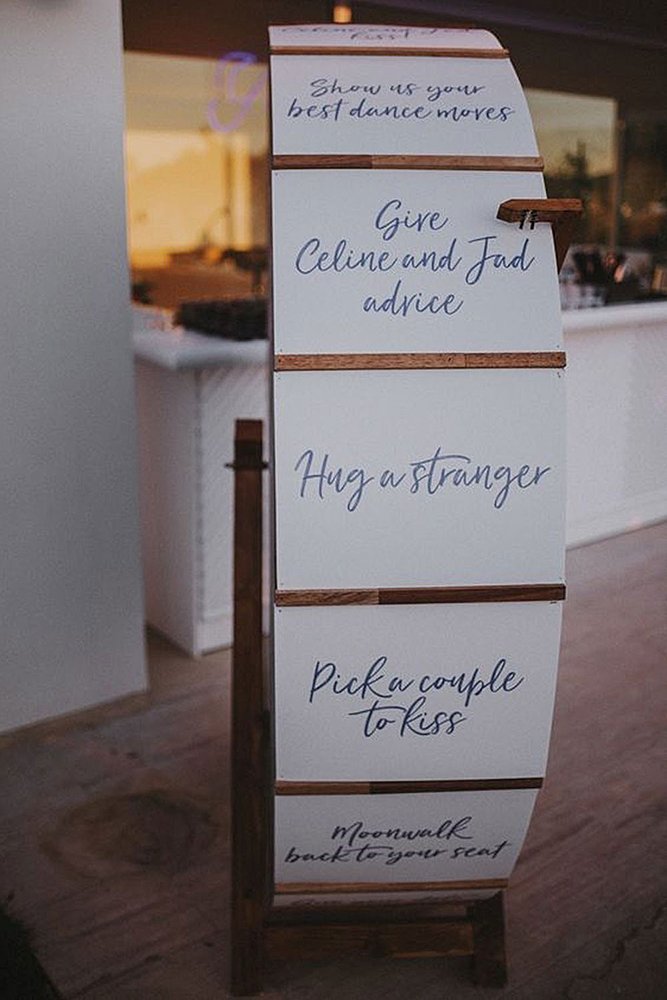 Source: pablobeglez
Treat your guests to some fun and laughter with a wedding wheel to spin and win creative "prizes".
Fun facts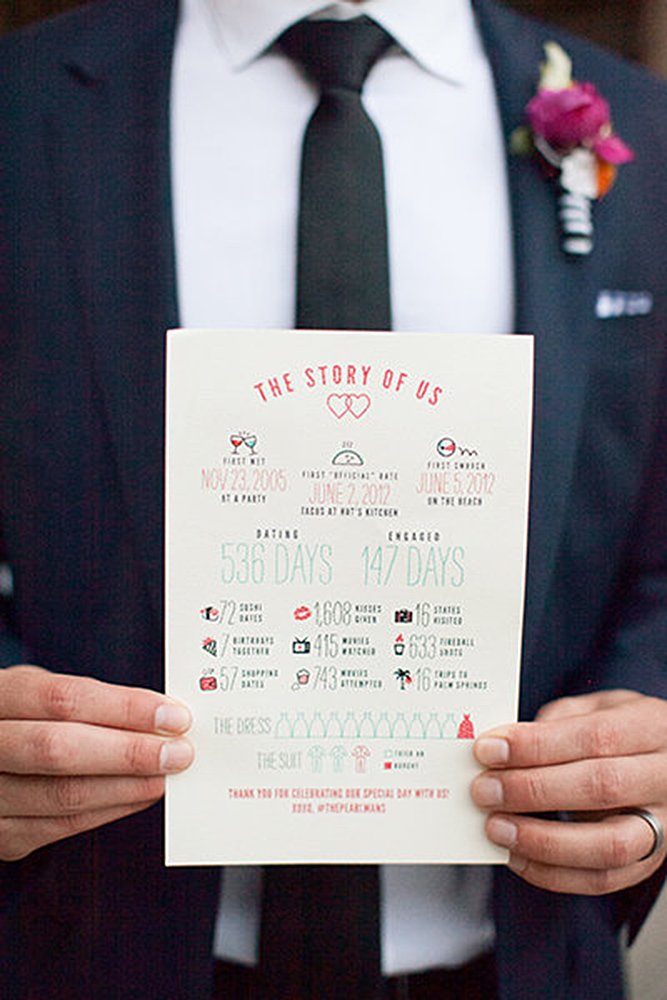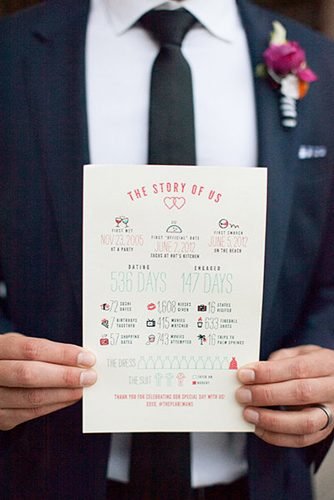 Source: shewanders
You could place photos of the couple at different ages in their lives on each table with corresponding numbers and fun facts on the two of you for guests to read and have fun with.
Flip flop galore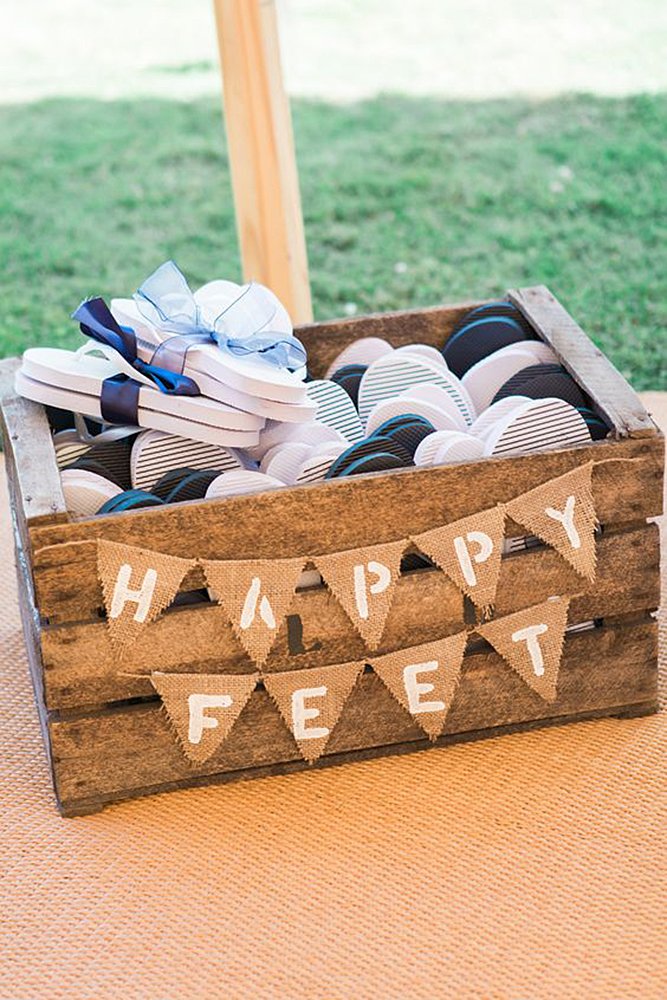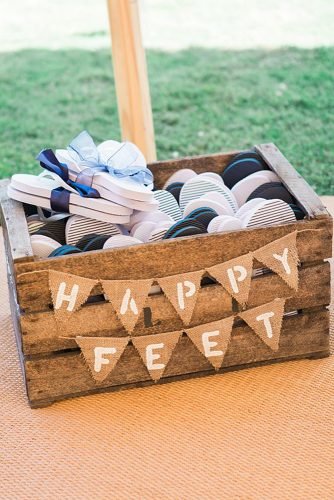 Source: lucydavenport
If you're having a beach wedding or a generally laid back event, consider setting a bucket of flip flops of many bright colors for those who would like to set their shoes aside and be free to dance.
6. Cute Wedding Photo Ideas
Pictures are the best way of capturing those special moments in your wedding and keeping them for a lifetime. This is why some cute wedding photo ideas can be helpful in making the best of your wedding photo collection.
Heart-shaped photo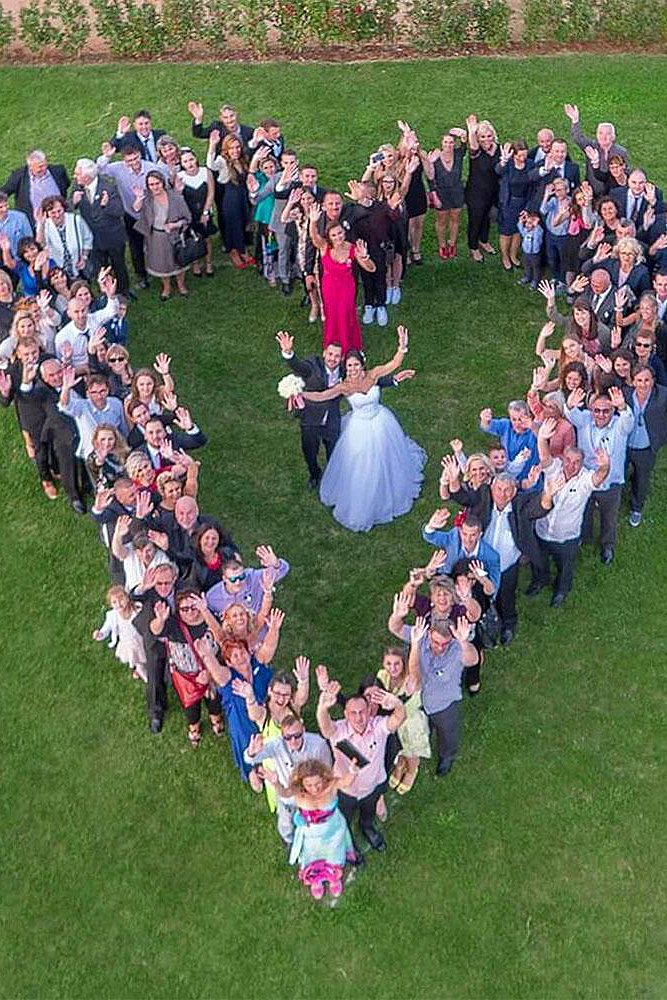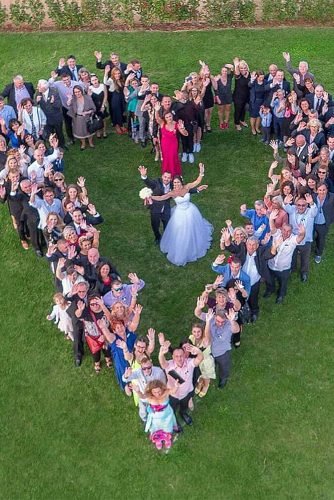 Source: airfoto_porec
For an outdoor wedding, you can draw a huge heart on the ground and have guests stand in the line for a perfect heart shape, with the couple standing right in the middle. Taken from slightly above the group, this would be a great photo.
Wedding rings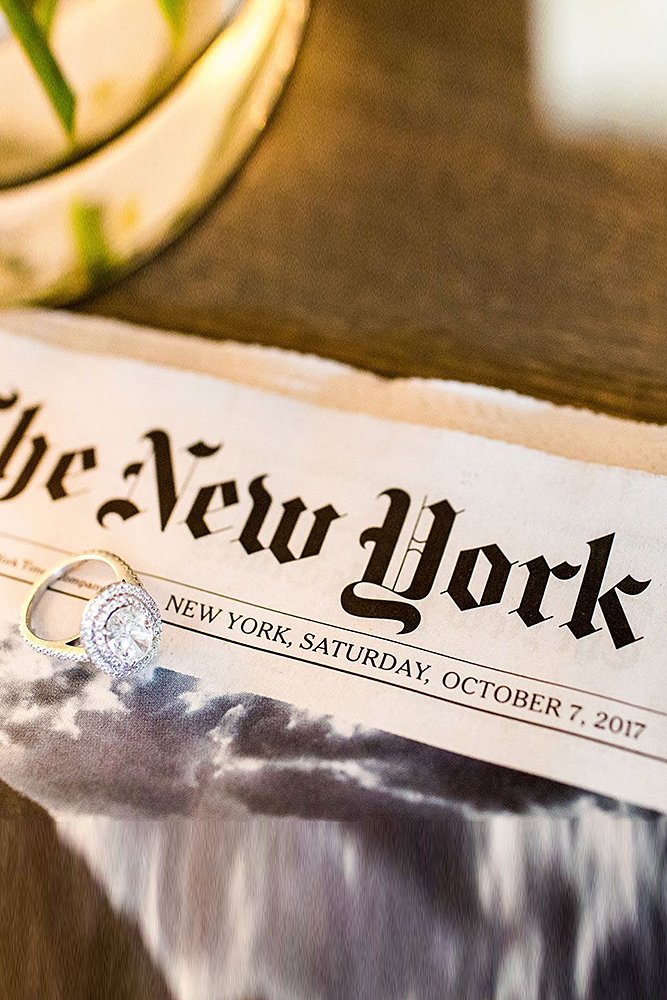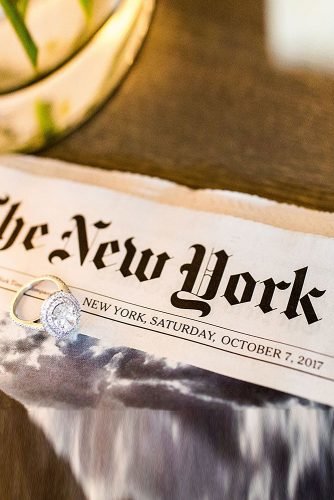 Source: roeyyohaistudios
Your wedding rings are so special, they need their very own photo op. A great idea would be to get a newspaper from the wedding day and take a picture with the rings on it, capturing them alongside the date of the wedding.
Love letter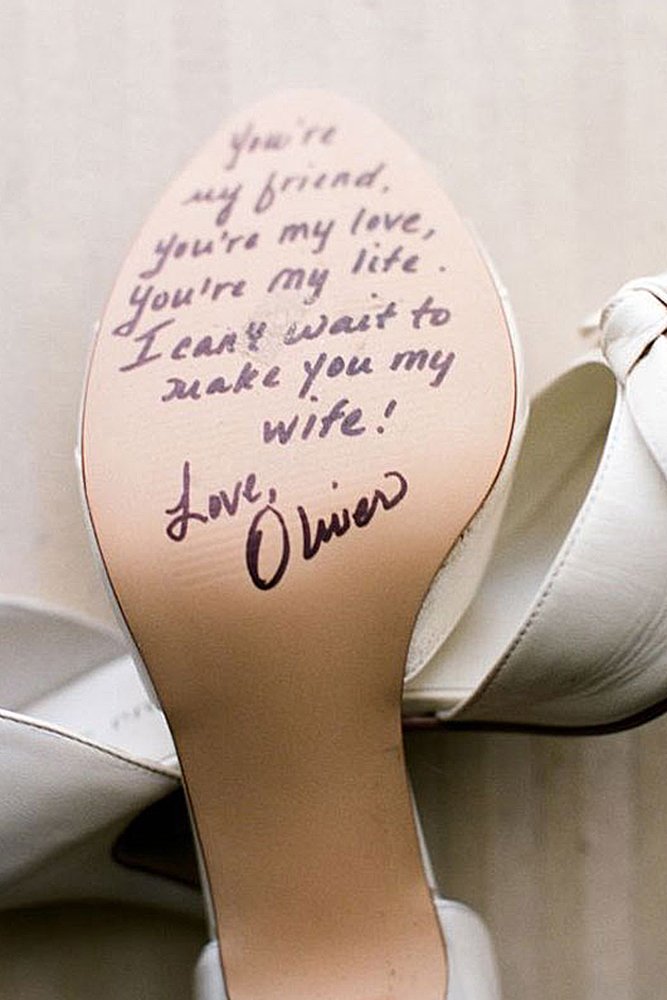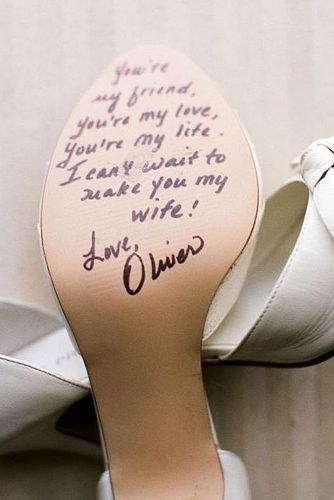 Source: alealovely
Have the groom write a poem or message of love on the bottom of the bride's shoe on the morning of the wedding. Take a picture of this so that even after the message has rubbed off, they can have it for keeps.
7. Cute Wedding Gifts
A wedding is incomplete without gifts all around. Gifts for the couple, bridal party, favors for the guests. Gift-giving is a way of showing love, and where best to do this than at a union born out of love.
Honeymoon fund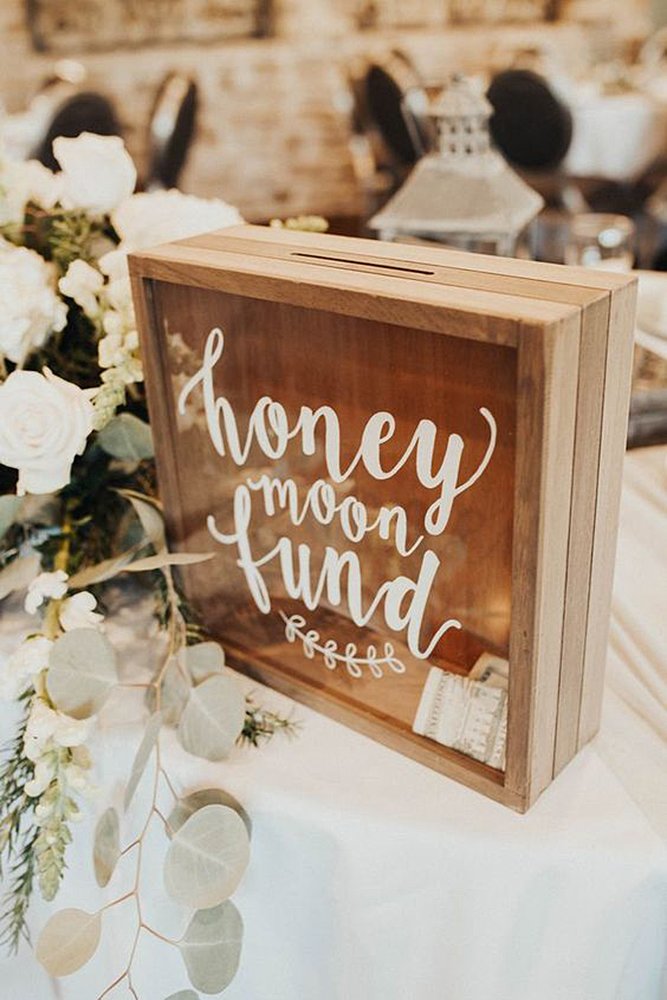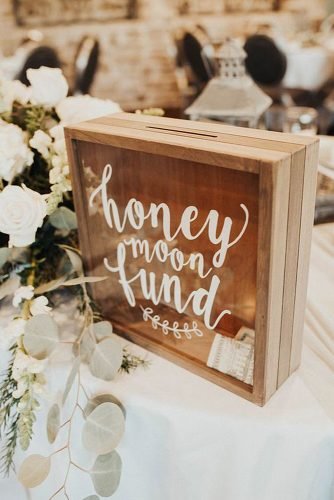 Source: desireejasmin
Instead of choosing items in a registry, some couples ask for monetary gifts instead, so guests can give in support of their honeymoon. This is a great idea especially for couples who might be moving to a new location and wouldn't need the extra baggage gifts would present.
Wedding favors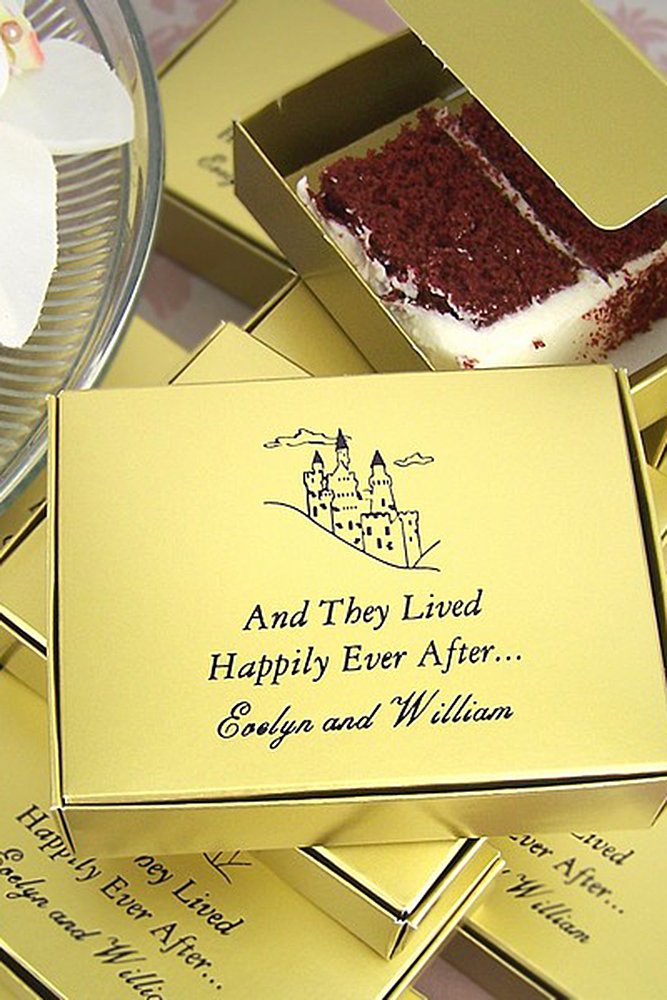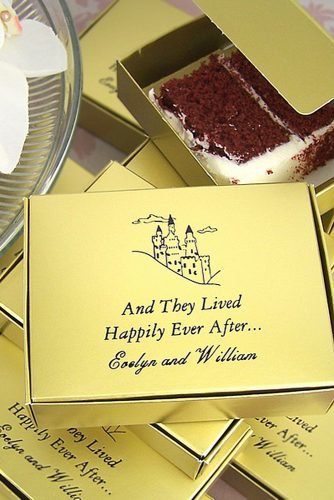 Source: myweddingreceptionideas
For cute wedding favor ideas, consider giving your guests to-go boxes, so they can take slices of cake back home with them. Most everyone loves cake.
Mini alcohol bottles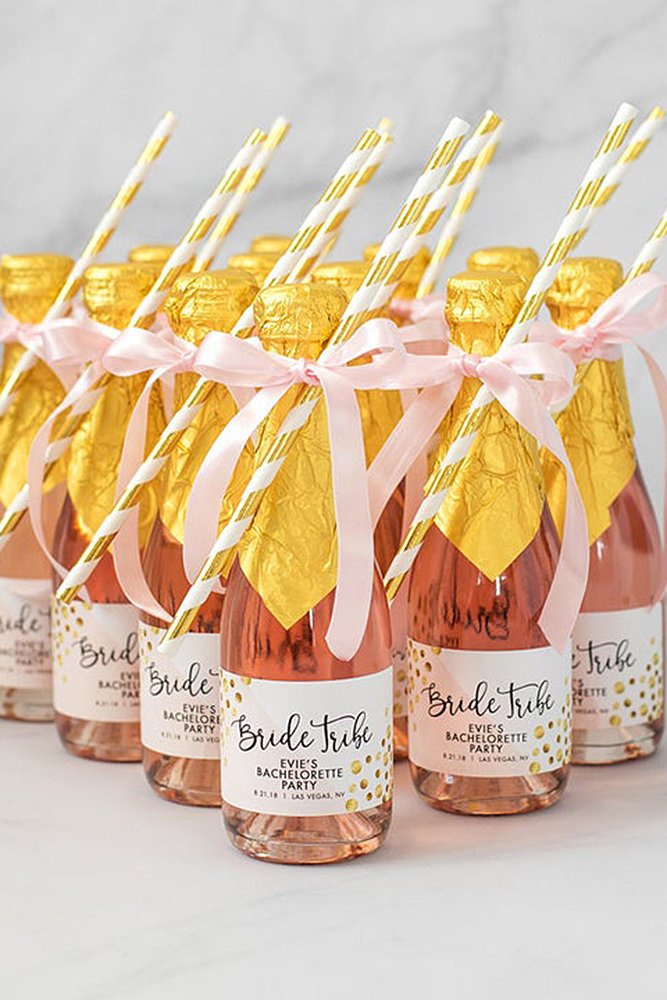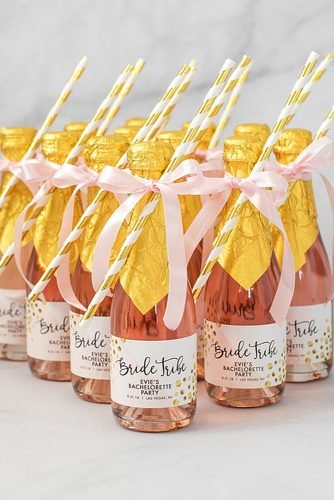 Source: digibuddhaPaperie
If you are looking for cute small wedding ideas, mini wine and champagne bottles make handy wedding favors your guests will definitely love.
There is no need to stress thinking up special ideas when you are planning your wedding. We have got you covered. Whether you need cute country wedding ideas for a country themed wedding or a classic one; these ideas are sufficient to inspire your creativity. Take either of these and make it your own for the most perfect day of your life.