Planning a bohemian themed wedding? Sure, bohemian style is all about nature, laid-back attitude, and creativity in all the little details. But does it mean that you just let your hair down and leave it as it is? Well, you might… But wait until you see our gallery of the unique hairstyles that will look lovely on any boho bride!

Boho-inspired hairstyles will also give that tender romantic flair to your bridal look, that brides crave for. We are sure that you will fall in love with the relaxed flowing lines of these amazing hairstyles. Look your best and most delicate self on your wedding day! Every bride will find something special to please herself: braids, flowers, curls, waves, and volume. Try one at your wedding!
All you are going to need is a little extra time and attention to your boho look.
Flip through and shine bright on your boho themed wedding! Pin the hairstyles you like most and don't forget to show this article to your stylist!
Photo 1-6: Unique And Gorgeous Hairstyles For Long Hair
Messy braids are always a great option for long-haired brides, but we suggest kicking it up a notch with some unique and precise strand work. Particularly these photos have the perfect balance of down-to-earth ornately beautiful on full display.
Thus, book some extra time at the salon to put one of these stunning hairdos together for your big day, which matches perfectly with long sleeves, crocheted patterns, and bare feet in the sand. Creative brides will have a blast bringing their own designs to their hair and makeup artists.
Ponytail – a wavy and voluminous messy ponytail adds texture and highlights to get that sunkissed, windblown romantic look.
Fishbone braid – one of the most romantic unique haircuts, reminiscent of Rapunzel in her high tower. All you need is to add flowers to create your own personal version of 'Happily ever after'
Sexy Curls – there is no other hairstyle with long hair, that would be just as feminine. Can long, flowing curls be unique? Well, of course! Try ombre or balayage coloring to look truly special.
Braid a Messy Bun – the messier the better, and don't forget to add an accessory: a pin or a headband.
Source: n.starck via Instagram, n.starck via Instagram, n.starck via Instagram,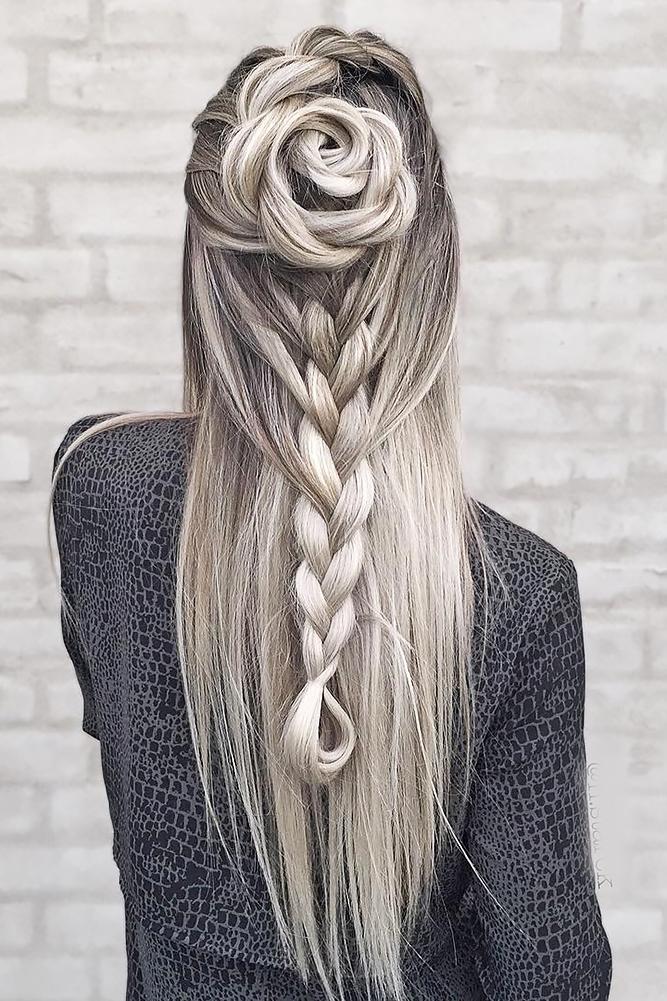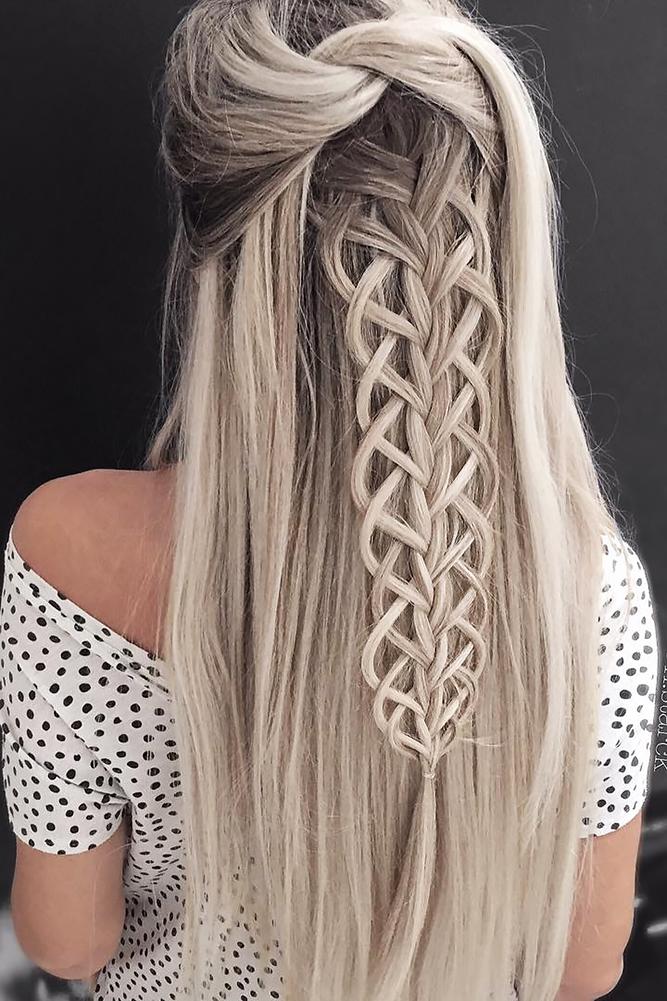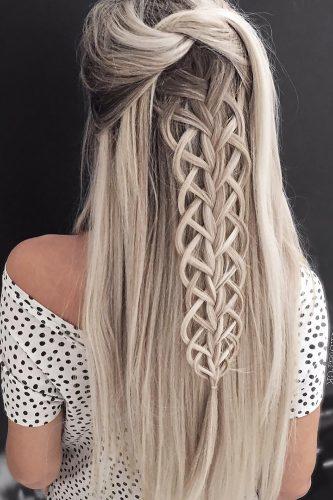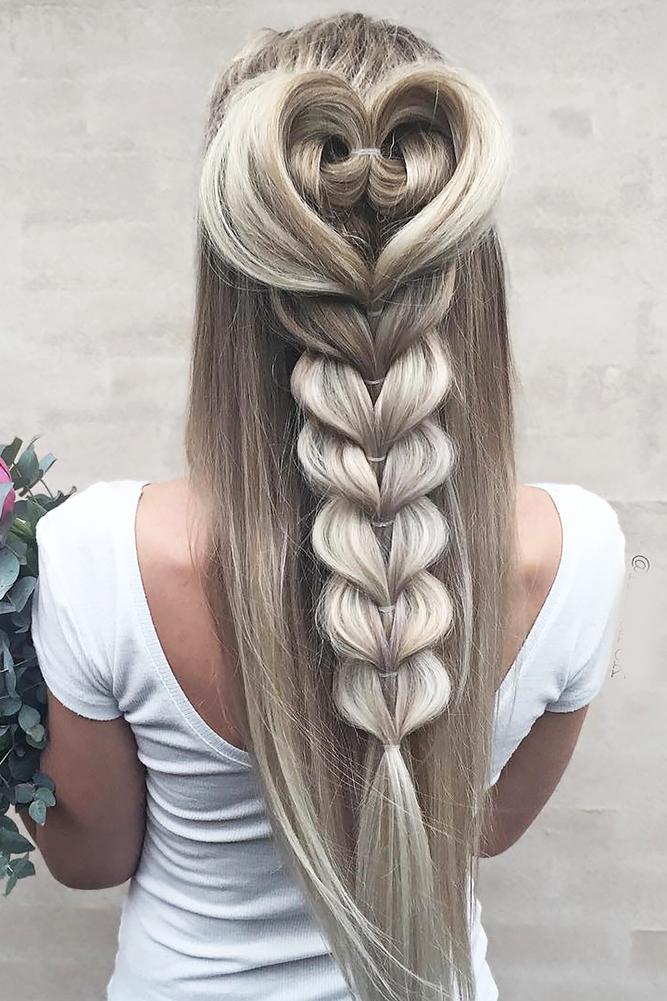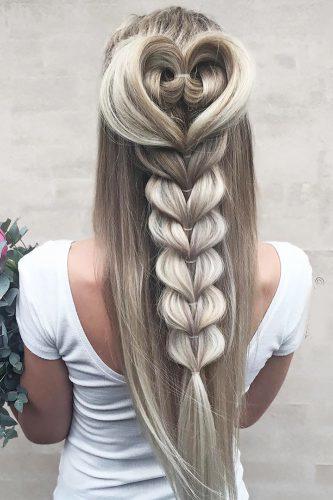 Source: alishajaredhairartistr via Instagram, beckygaode via Instagram, inspobyelvirall via Instagram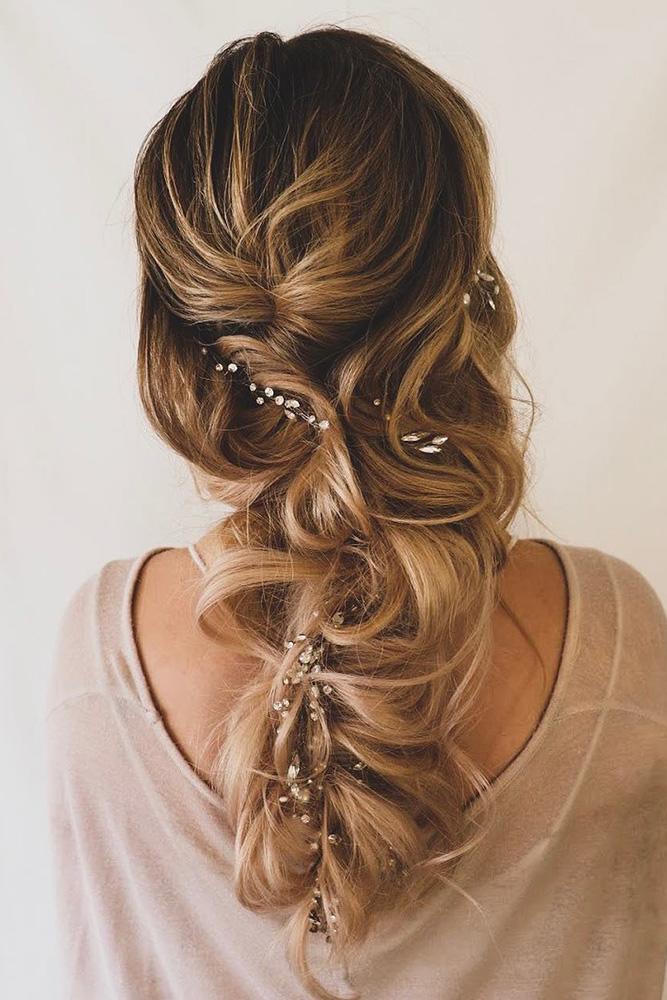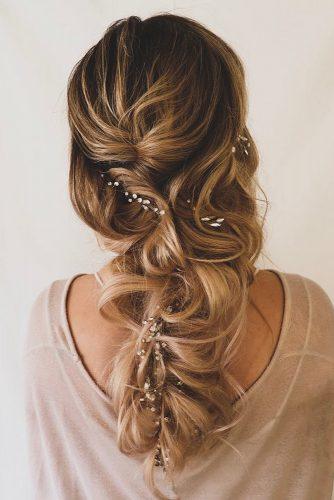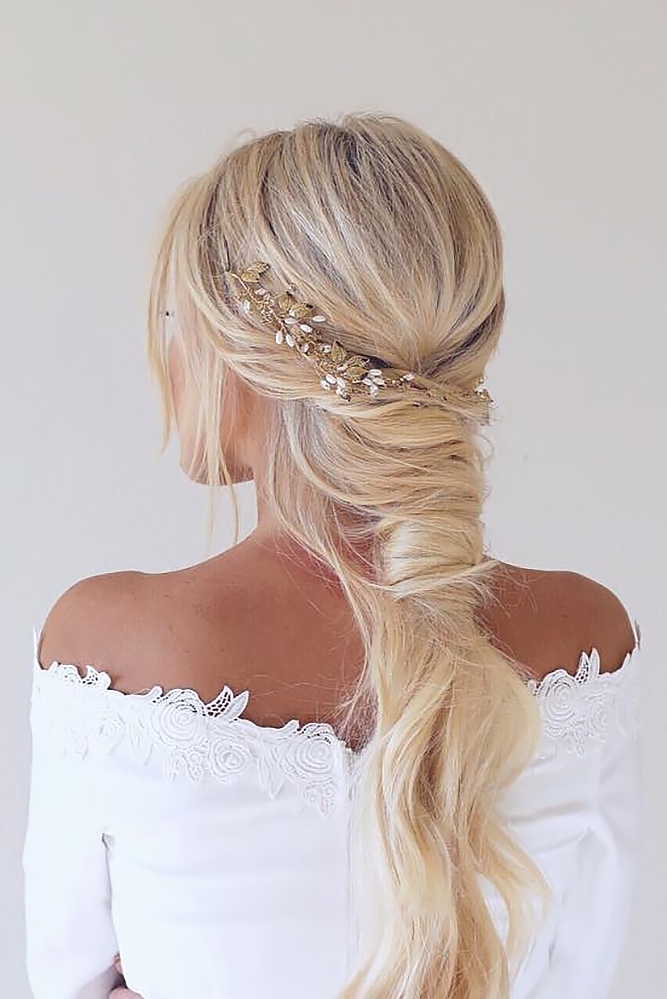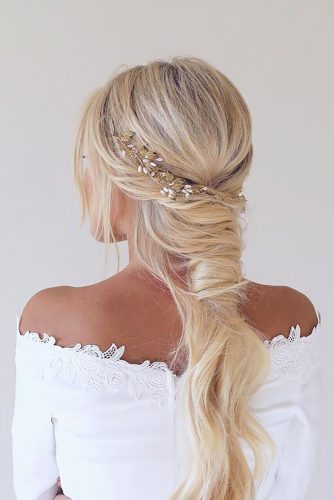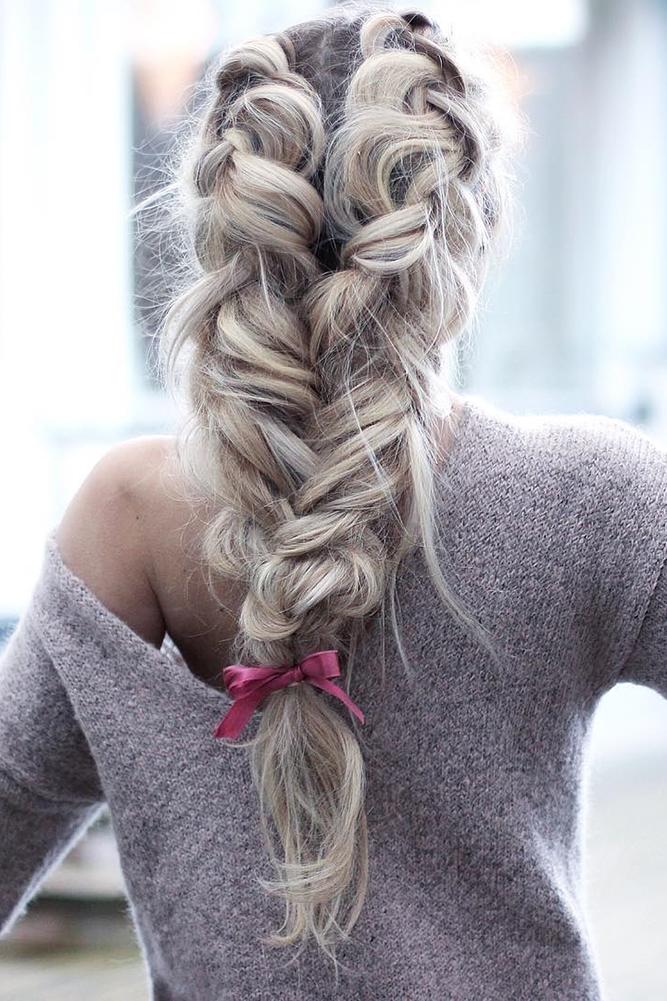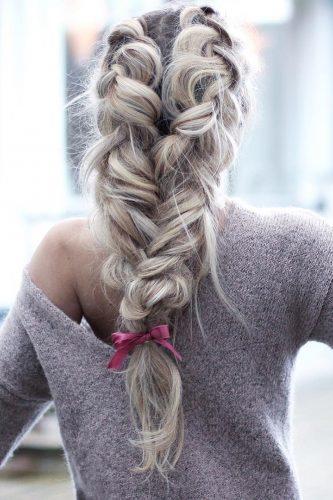 You have to see perfect wedding hairstyles ideas from Pinterest!
Source: Hair Romance


Photo 7-12: Stunning Hairstyles For Boho Wedding
Traditionally tight up-dos just won't cut it for the boho bride. The Bohemian spirit is defined by flowing fabrics, vintage styles, ethnic inspiration, and embodies the free spirit of the 1960s – 1970s. In fact, Boho Chic modernizes this mentality by allowing for a fusion of haute couture and hippie values.
Thus, modernize your boho wedding hair with a trendy chignon and delicate accessories. Bring your hair back to a delicate knot just above the nape of your neck, and highlight the look with thin vine-like hairpieces and a pair of statement drop earrings.

All in the detail: even easy unique hairstyles will look amazing with flowers. You may weave them in or consider a flower crown as a stylish, but an easily removable alternative.
Braided beauty: the more braids the better! French braids, Dutch braids, mermaid tail, fishbone, the simple three strands… You can make one big messy braid or go for several smaller ones – just make sure the strands are woven as loosely as possible.
The boho twist – simply twist the two strands that start from your temples, connecting them in the back to get that innocent romantic look.
Hippie headband – actually, it is the most-known hippie detail that adds more freedom vibes into your perfect and unique boho look.
Top knot – leave a couple of loose strands to frame your face for a more relaxed look.
Half up half down – a great opportunity to get the best of both worlds.Keep the hair out of the face and look good in pictures. Moreover, it works with any hair length, or hair texture.
Loose and lovely – forget complicated hairdos – just put on your flower crown and let Mother Nature rule!
Source: lenabogucharskaya via Instagram, bridal_hairstylist via Instagram, sarahneillhair via Instagram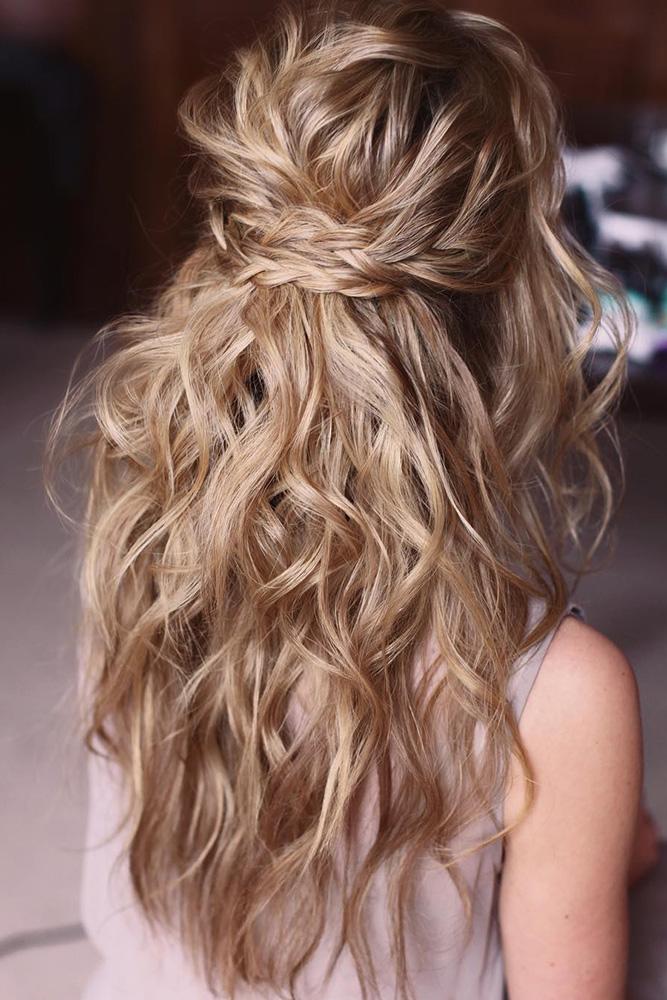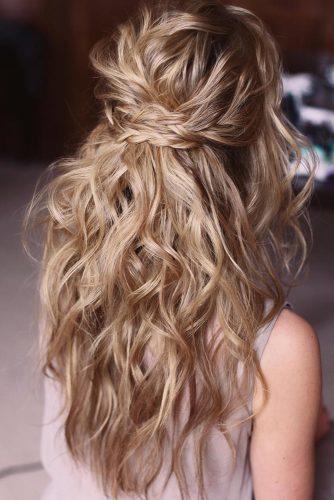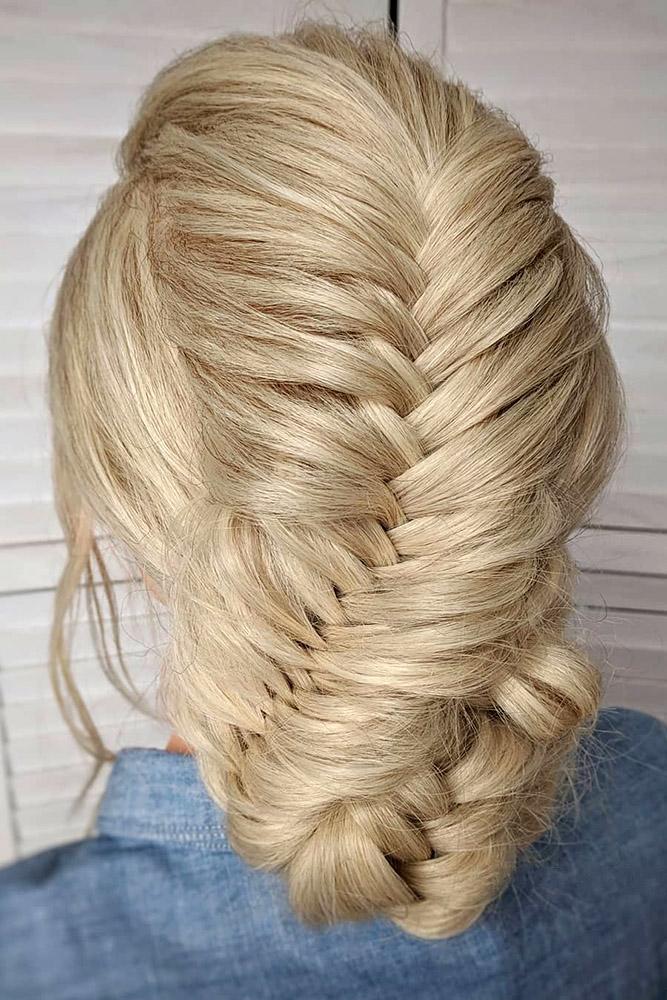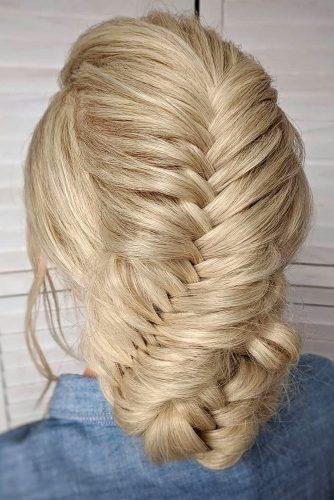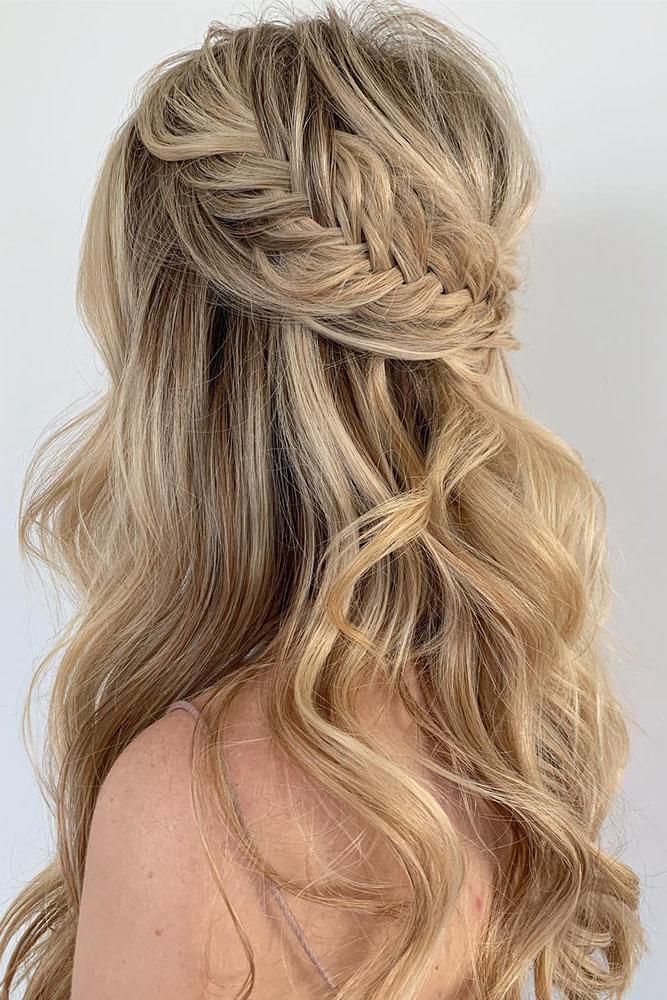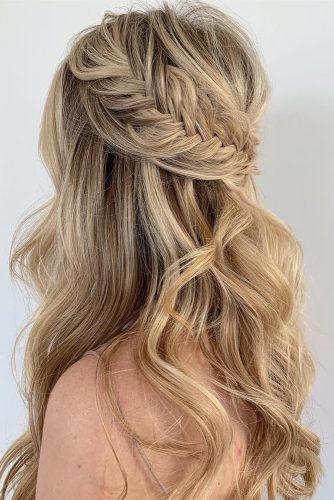 Source: slmakeupandhair via Instagram, cintiapjasso via Instagram, emilyrosehannon via Instagram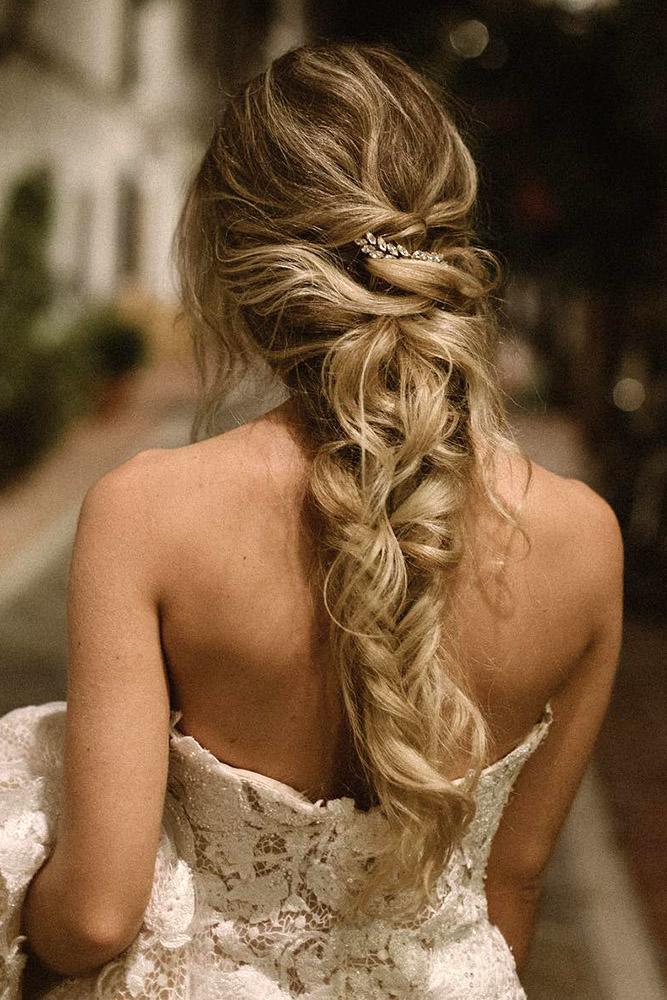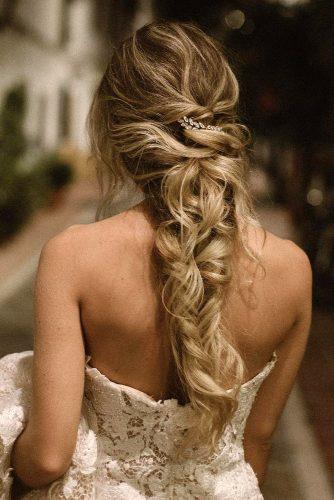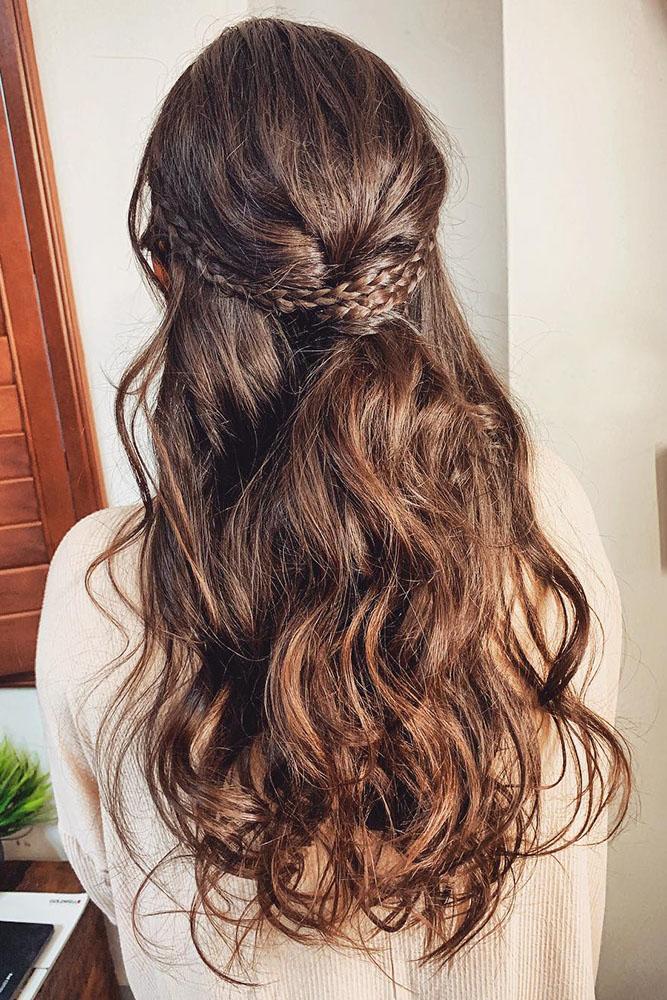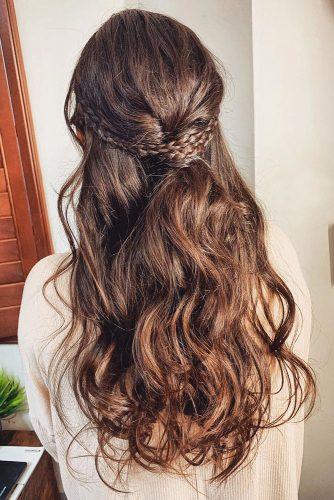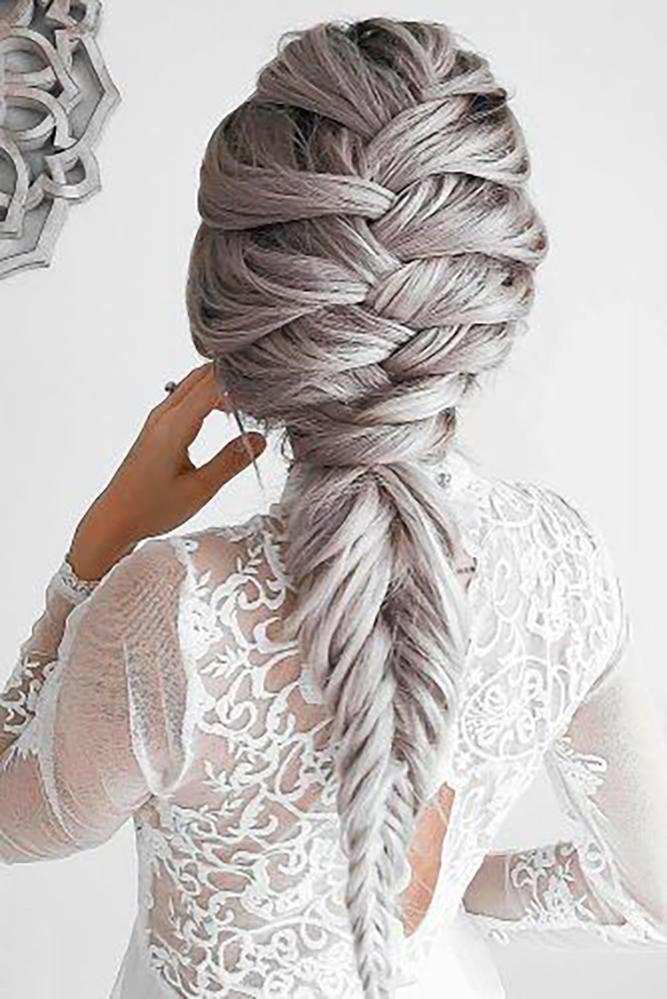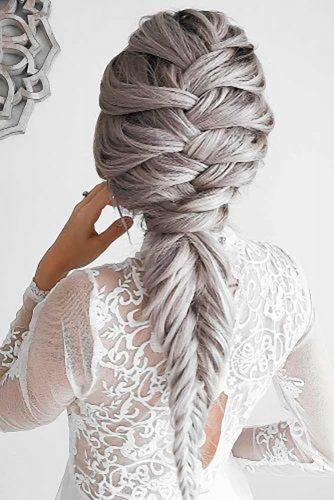 Photo 13-18: Totaly Unique Wedding Hairstyles
Flowers are a powerful symbol of the bohemian bridal theme, and this shape has surely made its way into bridal hairdos with a big splash.
Stylists are blurring the line between hairstyles and art by weaving braids into the shape of jaw-dropping florals. And trendy brides should stop their search here, and work this majestic look into a stunning half up half down do. We promise your wedding album will thank you for it.
Therefore, ask your stylist about the best coloring decision for you, especially if you are going to let your hair down. The combination of different shades in advanced coloring formulas will add dimension to your sexy mane.
You can also add that beach-ready boho look with balayage highlights. They will give visual volume to your strands.
The beauty of your hair depends on its health. Long hair requires a bit of extra care, especially when such an important event is coming.
For some extra gloss rinse your hair in cold water each time you wash to make the hair smooth and silky.
Source: n.starck via Instagram, n.starck via Instagram, knoxvillebridalhair via Instagram,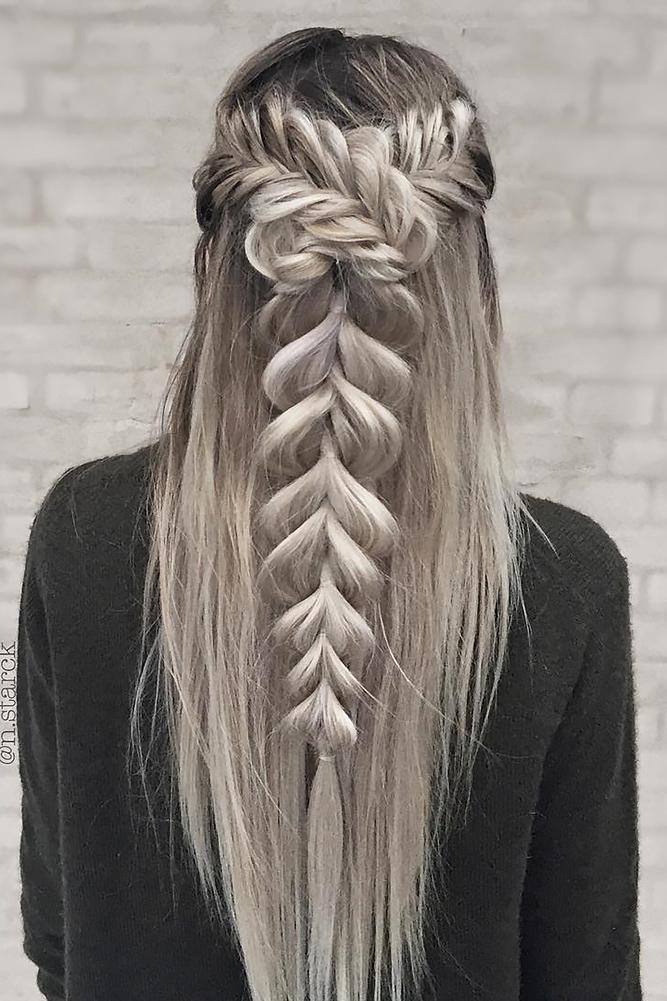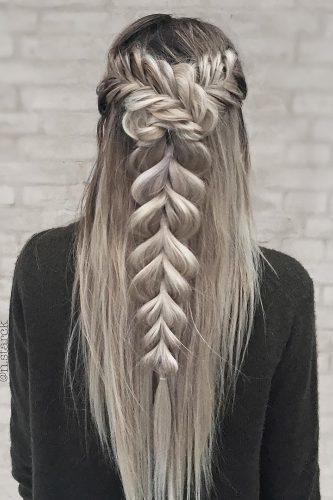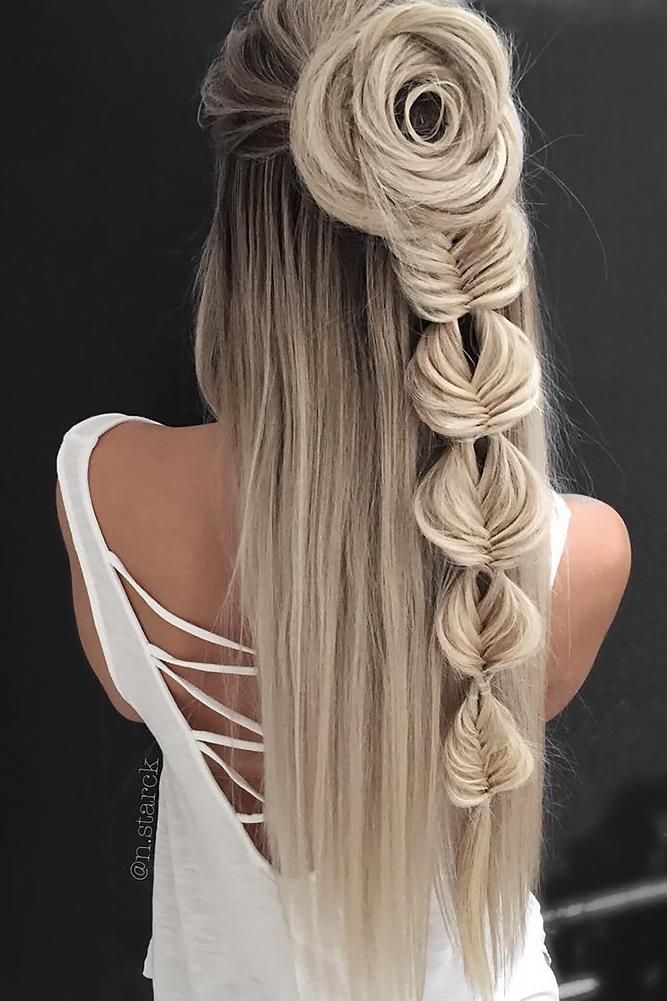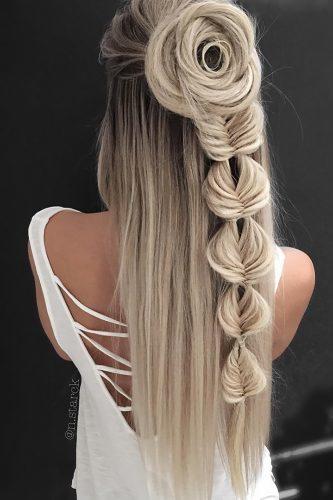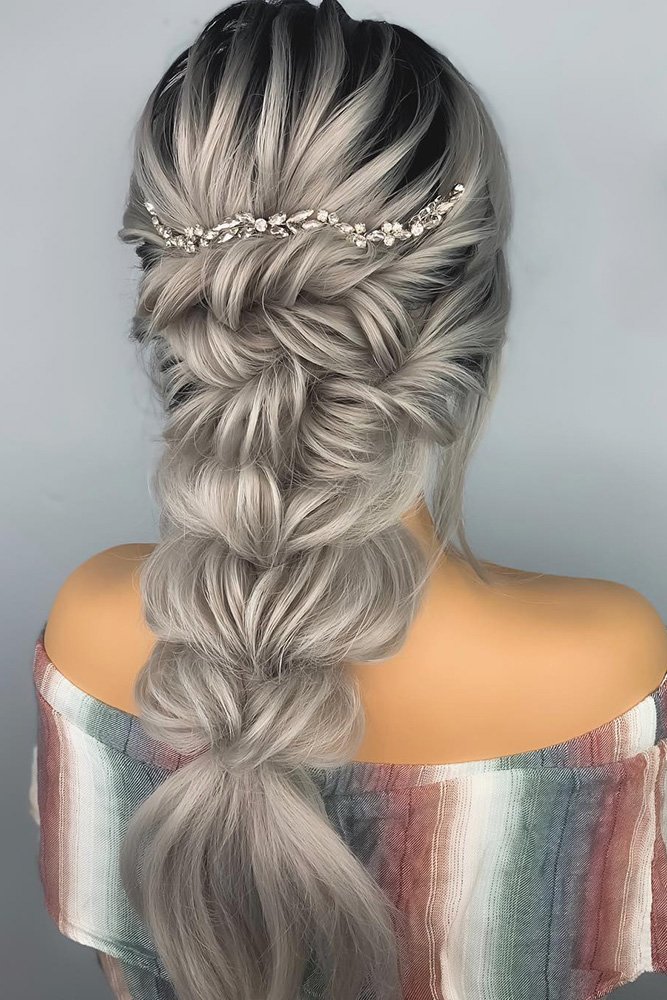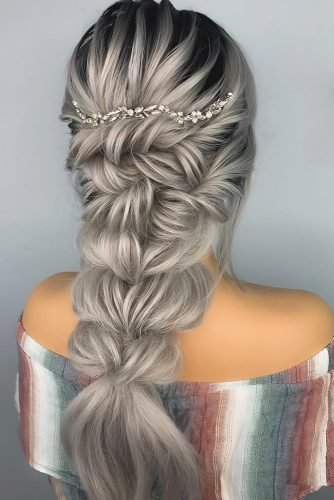 Source: n.starck via Instagram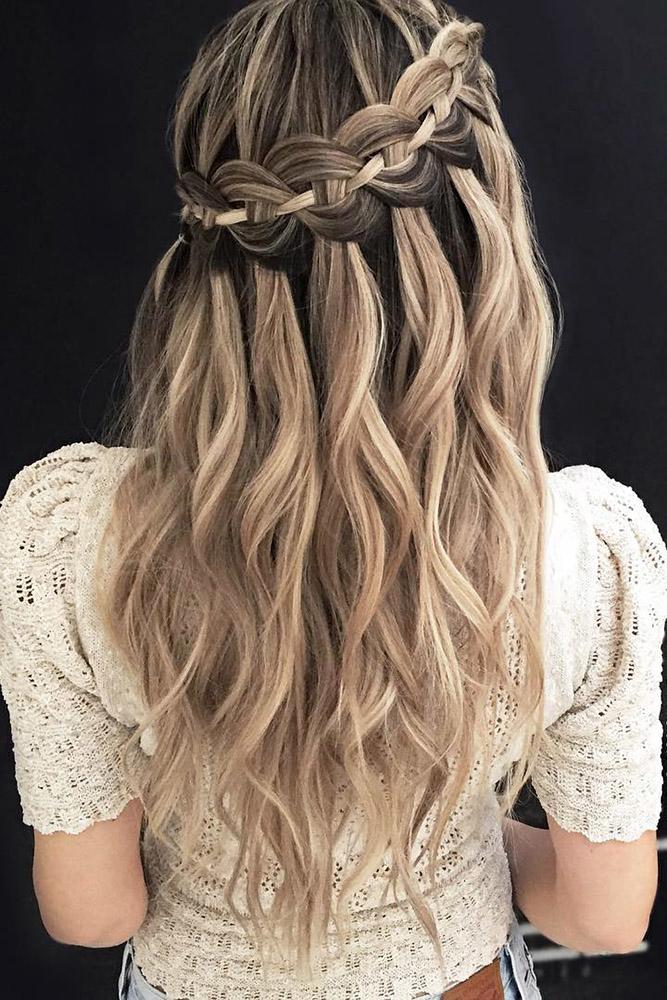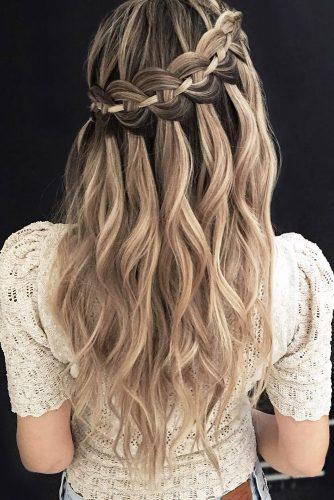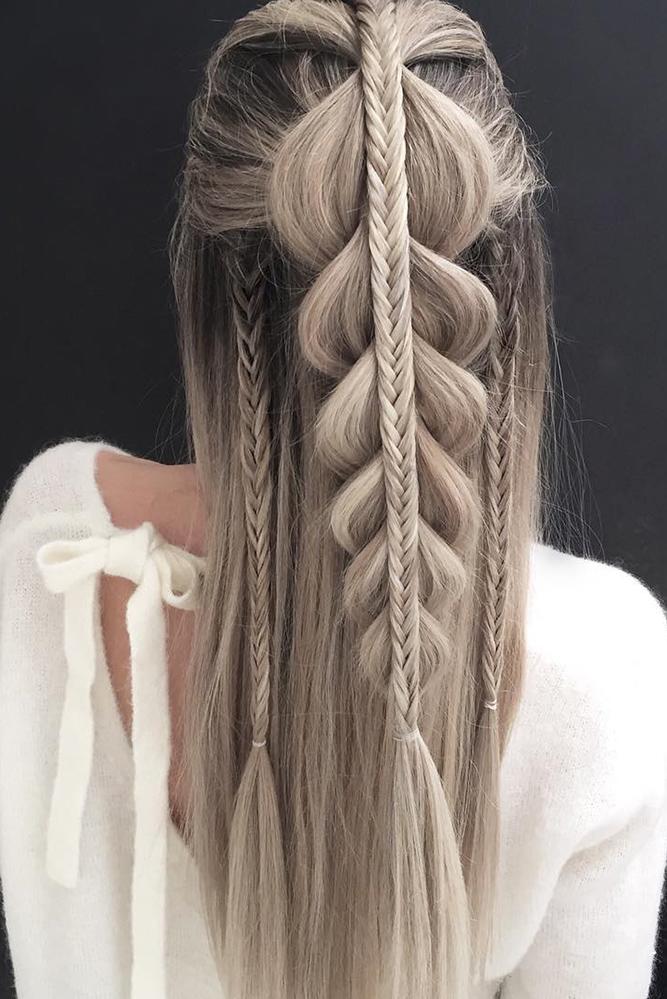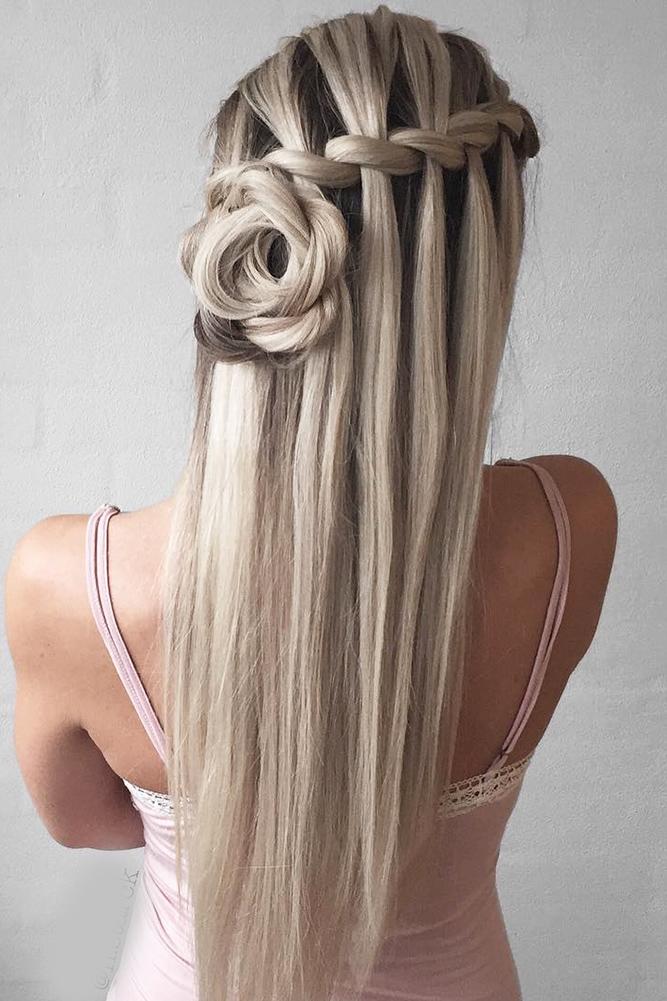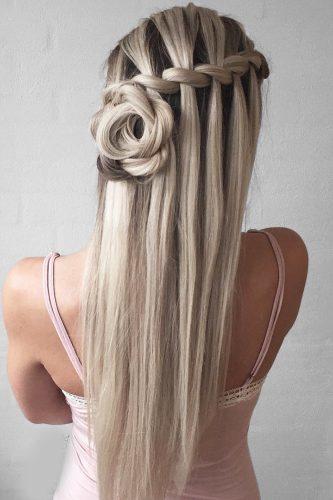 Photo 19-24: Creative & Unique Wedding Hairstyles
In general, accessories are a major part of any boho theme. Antique necklaces and earrings are always a big hit, and who doesn't immediately picture the classic floral halo when they hear the word 'boho'?
Fast forward these notions into today's best looks, and you'll discover long flowing hair with waterfall flowers pinned together with small floral pins.
Long fishtail braids add natural texture for a perfectly blended look.

A glittering hair vine with rhinestones will add chic to each and every of sexy hairstyles for long hair possible.

To weave in your hair vine you simply add it to one of your strands of hair while braiding.

Don't forget to keep in mind the color palette of your wedding. Choose flowers and hairpieces that have the matching color of rhinestones, and make sure they look good with the dress.

Matching metal colors are important! Don't mix silver and gold. These simple things help to pull everything together visually.

Bring all the hair accessories you plan to use to the trial session with your stylist – it is an important part of the style.
Source: kristina_fedorova_brand via Instagram, babehairbyb via Instagram, svglamour via Instagram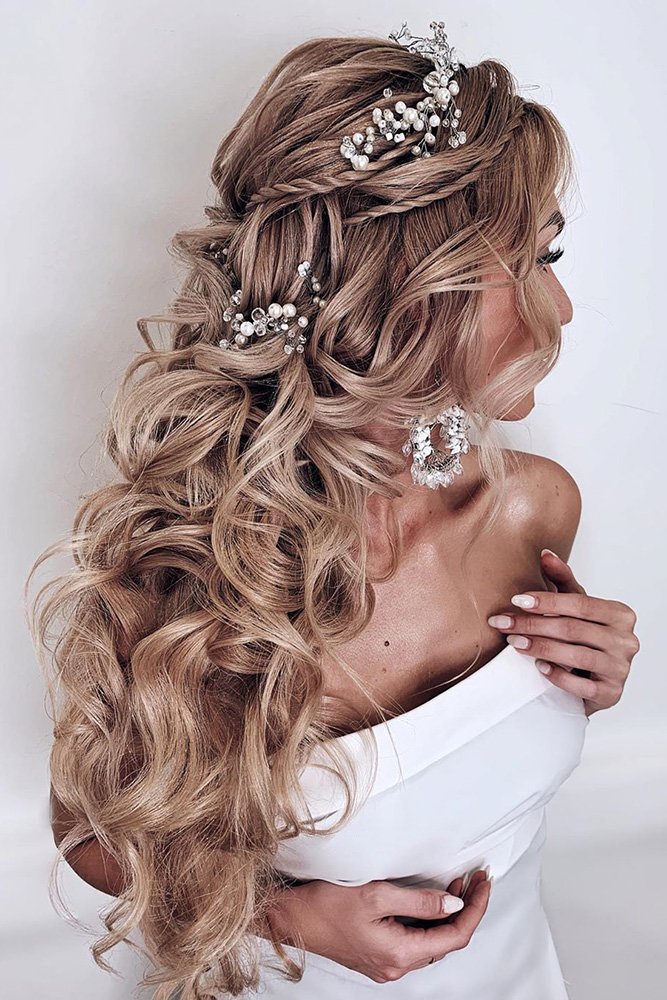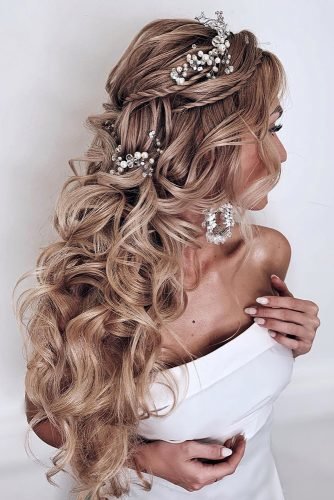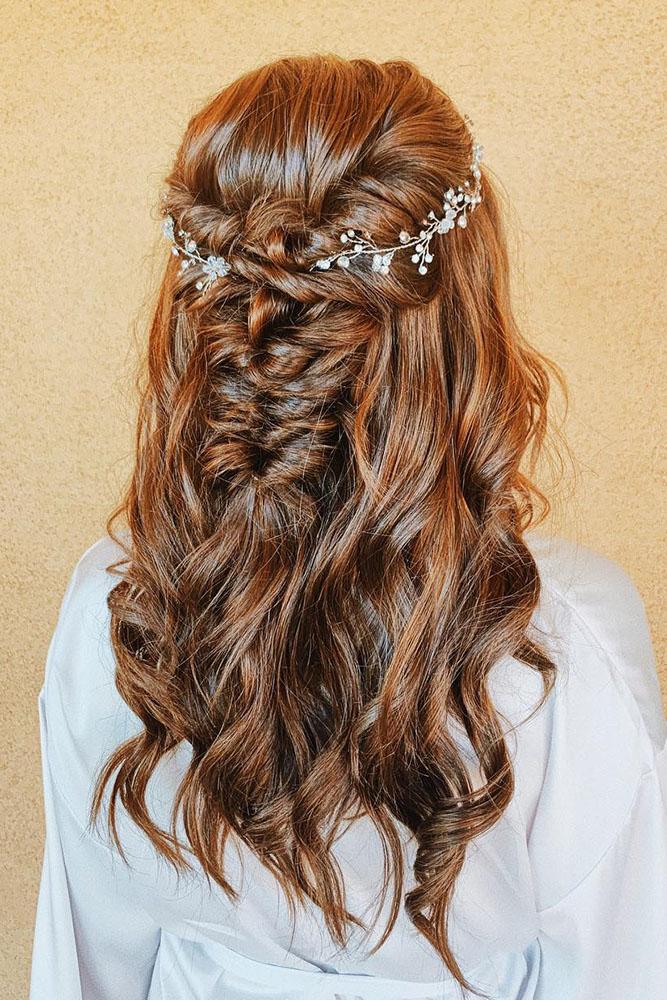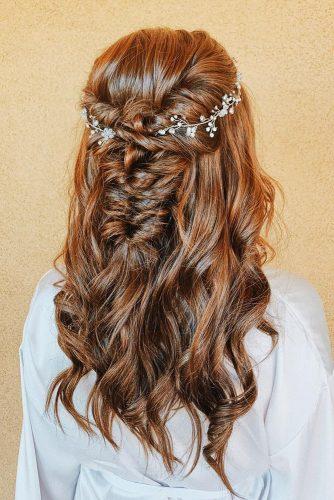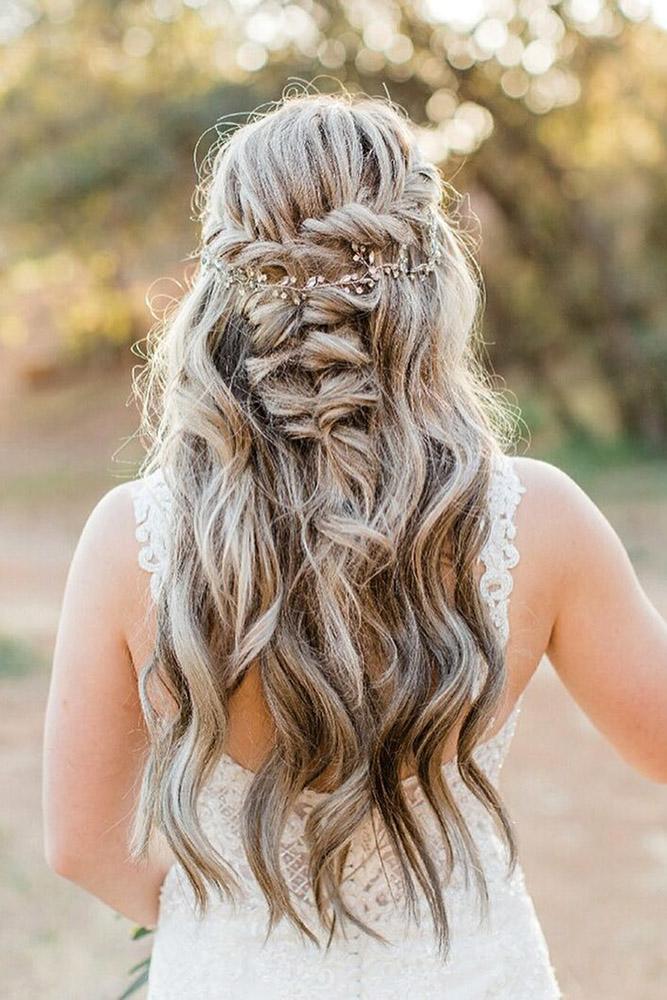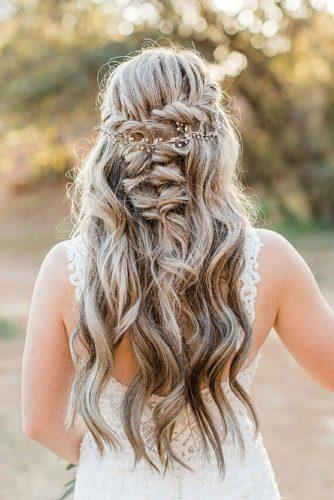 Source: beckygaode via Instagram, shiyan_marina via Instagram, Kassinka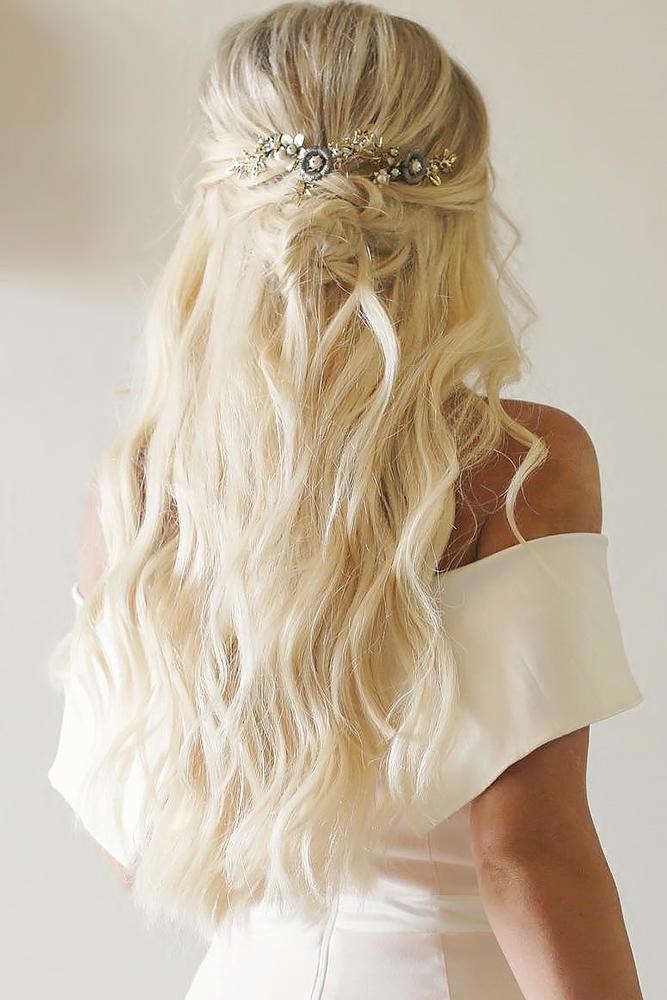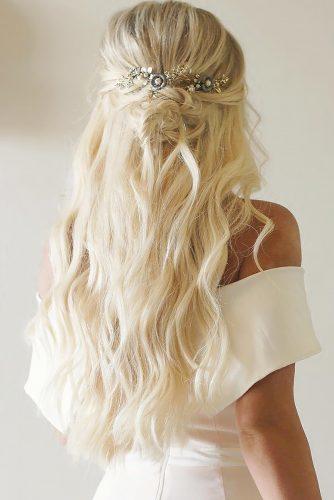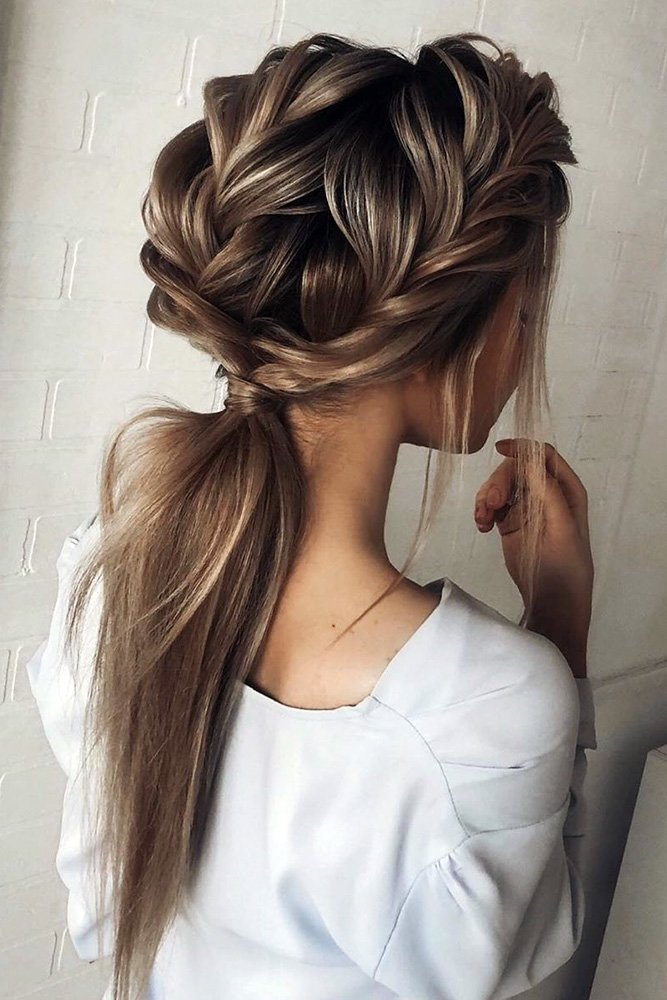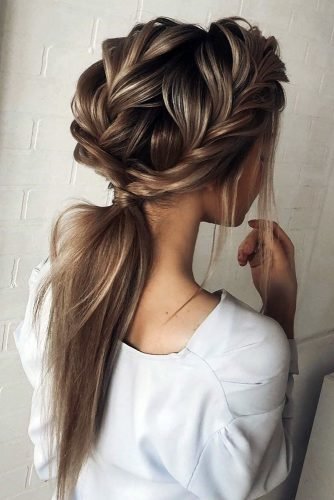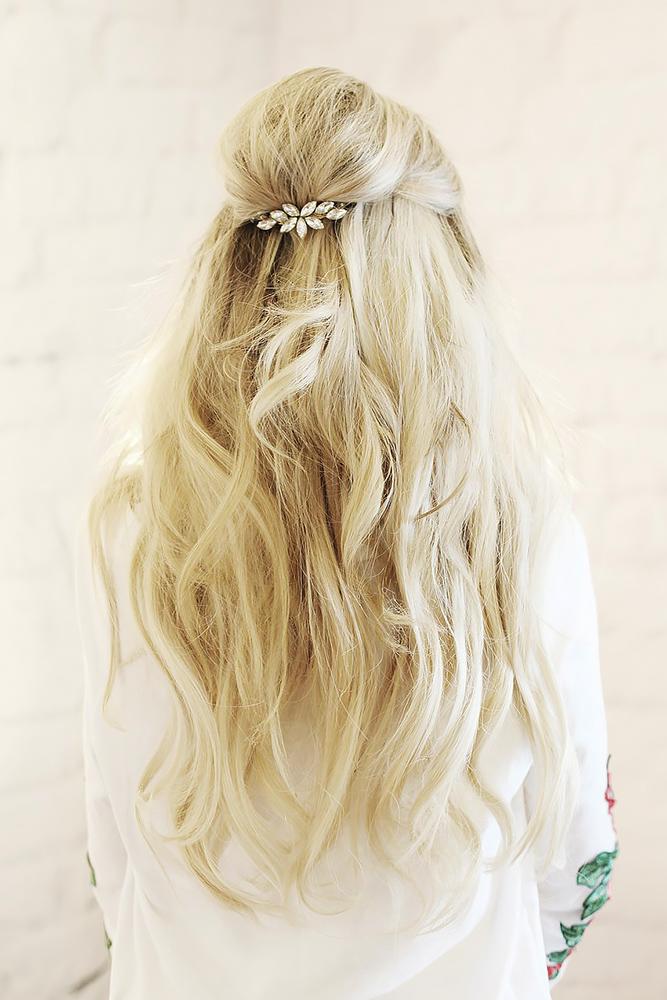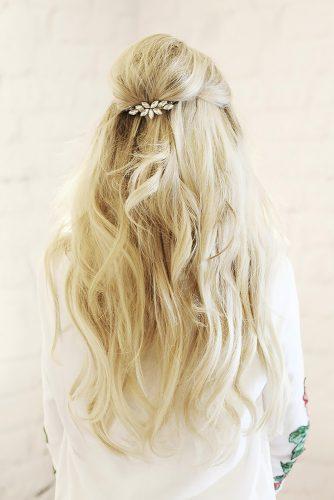 Photo 25-30: Incredible Updos
Let your back steal the spotlight with an incredible updo accompanied by a backless gown with a plunging neck and tight waist. This style is very much in trend this season and elongates the figure with a hairstyle and lets your best curves speak for themselves.

You'll walk down the aisle with pride, elegance, and a look to be remembered. Sleek and tight updos are hardly boho – so make your bridal hairstyle unique and more romantic by creating an updo with braids.
Braided updos are romantic and inventive. You can get creative as there are so many ways to style your braids differently! Besides, they are elegant and ideal for hot tropical weddings.
A loose low braided bun is perfect for brides who are worried about their flyaway hair. This hairstyle is very laid back. Several loose strands, framing the face, complete the image that is equally chic and tender. Add a flower, jewel hairpins or an embellished headband for a finished bohemian look.
The voluminous braided bun looks best on long hair. If you your natural hair is not enough, it is not much of a problem as you can always use extensions to add length and volume.
Source: sasha__esenina via Instagram, braidinglife via Instagram, elstilespb via Instagram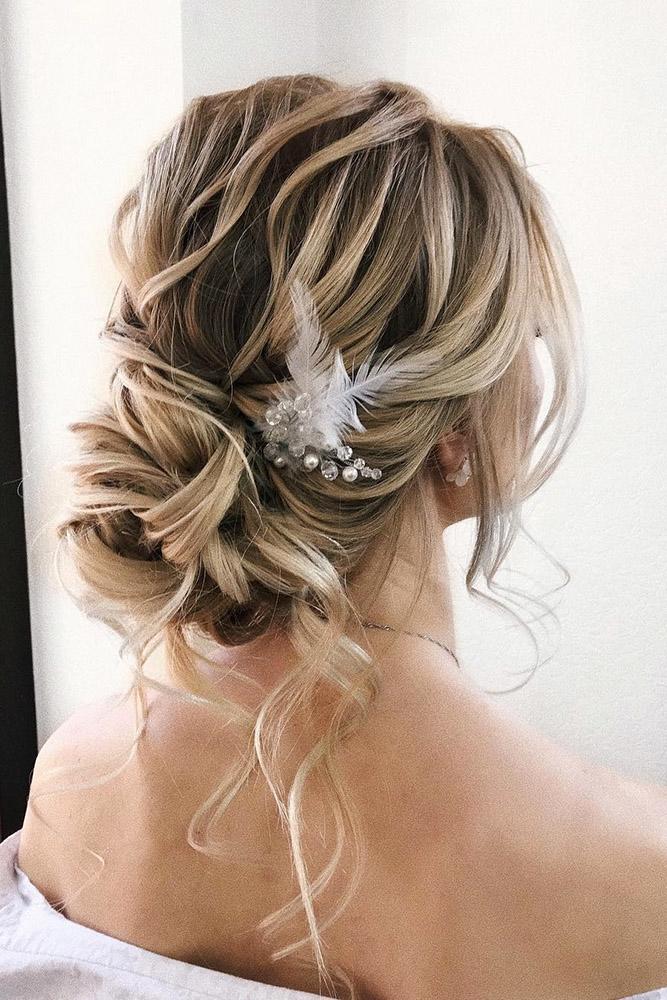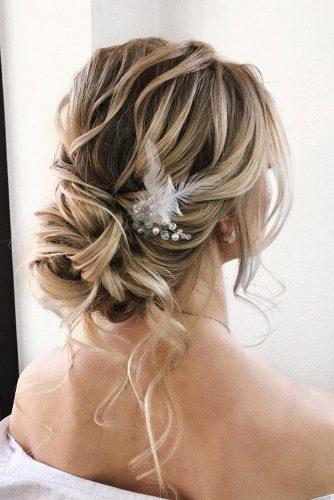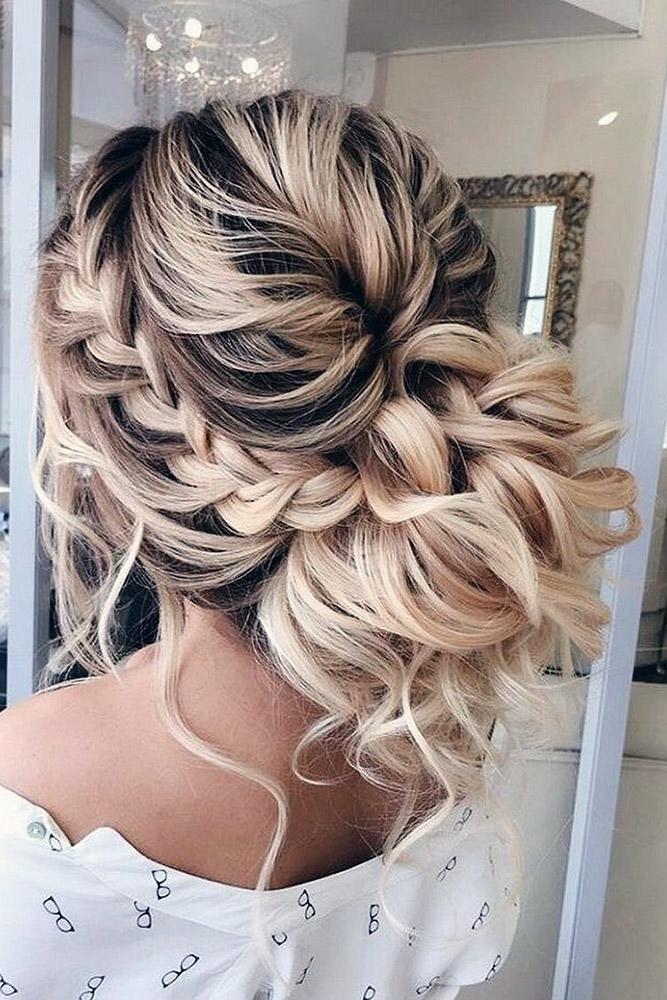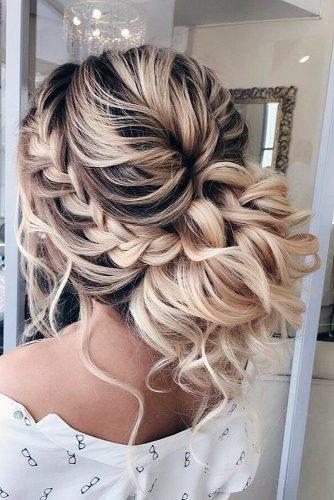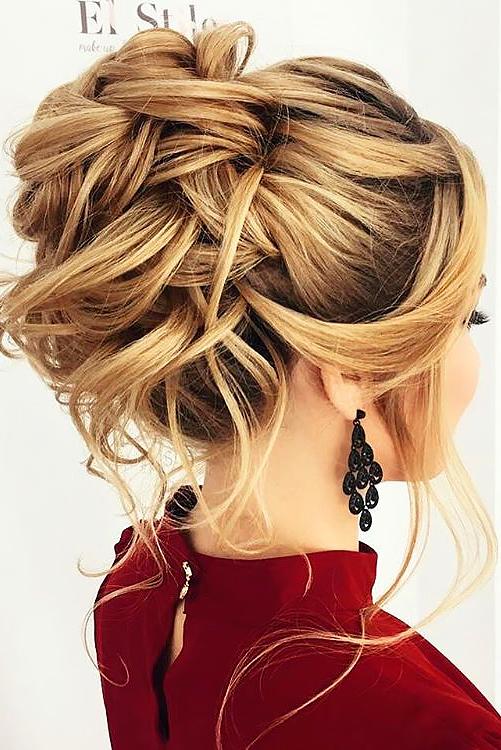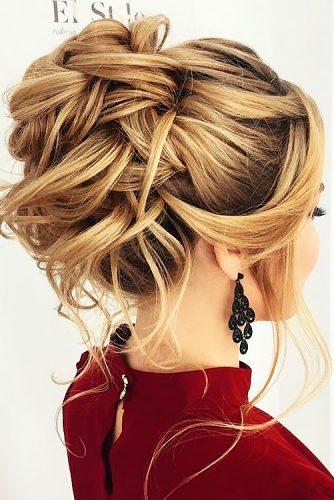 Source: elstilespb via Instagram, kristina_fedorova_brand via Instagram, harlen_hair_melbourne via Instagram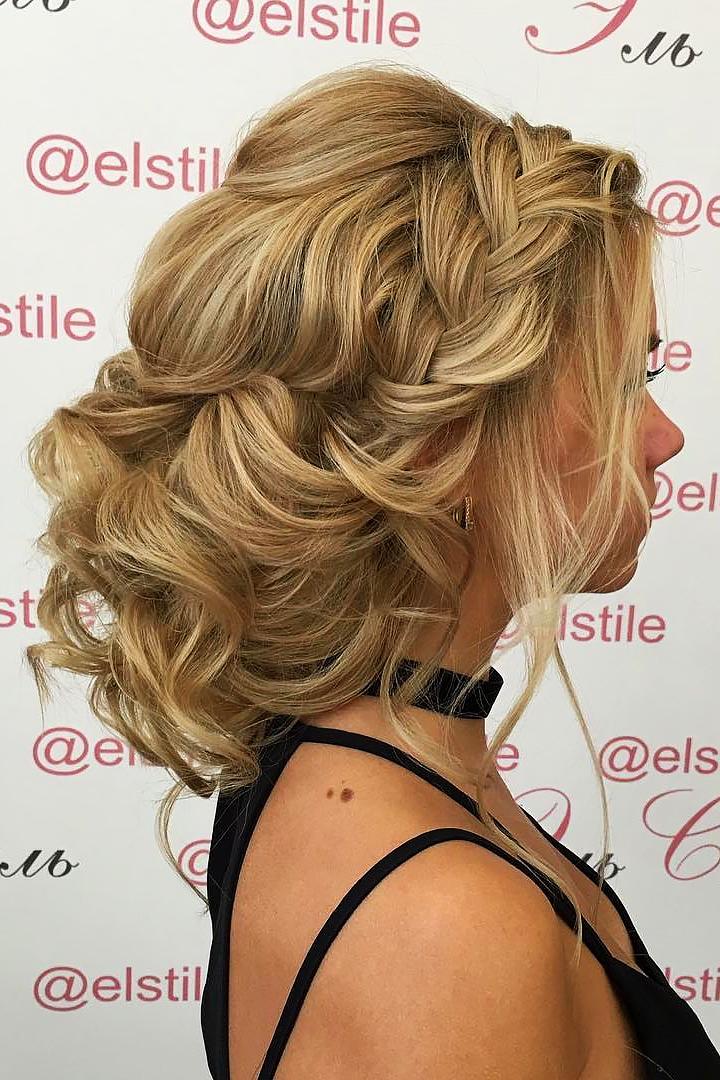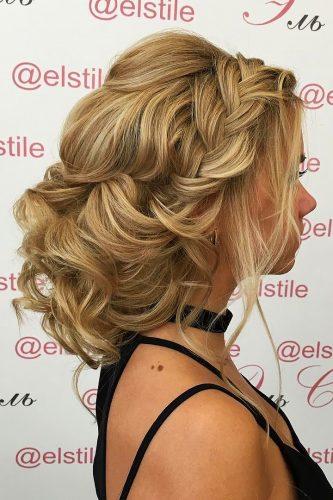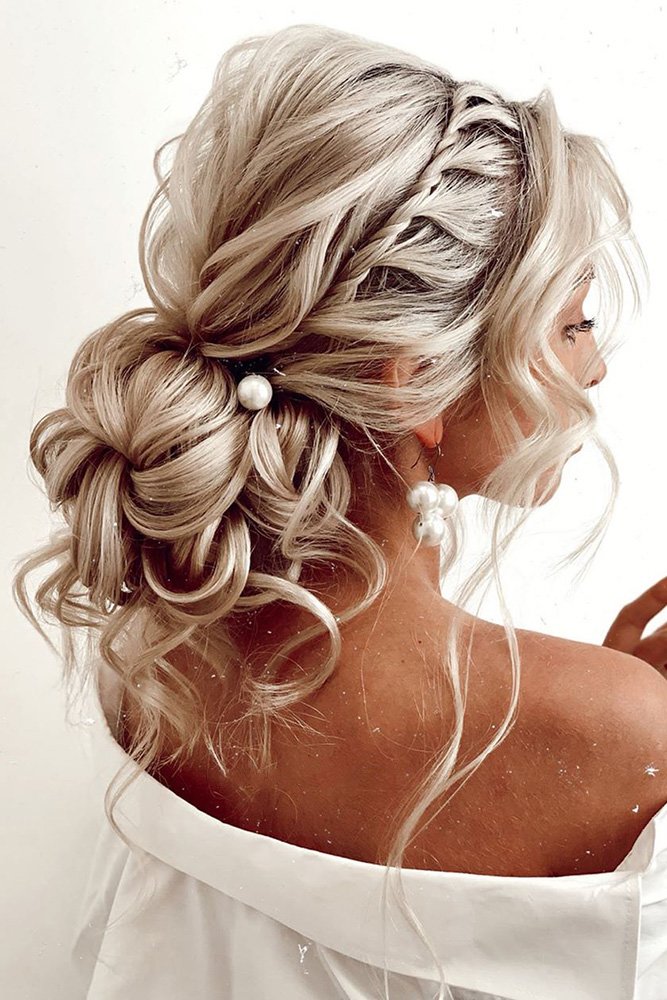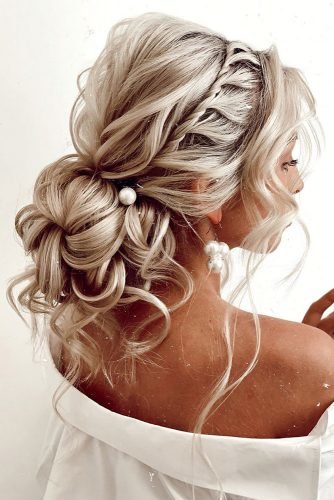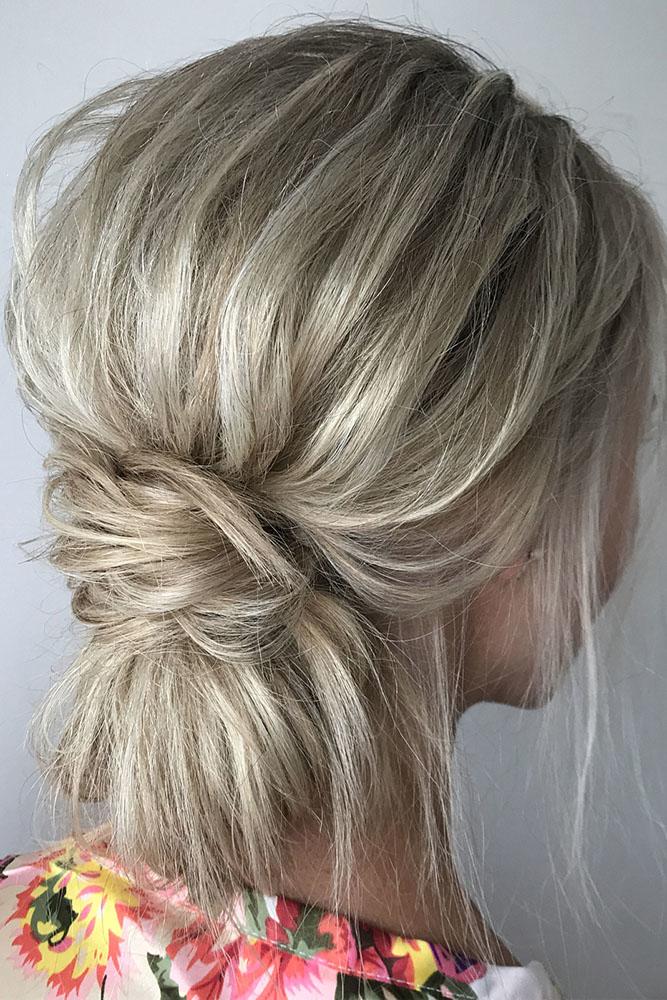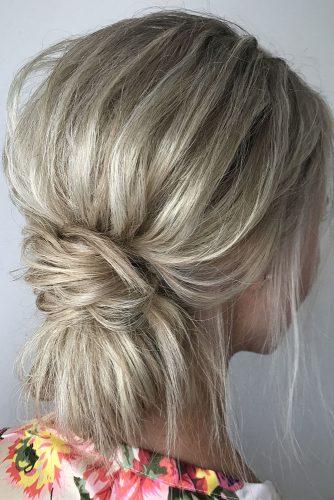 Photo 31-36: Unique Half Up Half Down Wedding Hairstyles And Braids
Having trouble finding that one perfect wedding hairstyle? No problem, choose two! The half up half down option not only combines your favorite hairstyles, it's a perfect complement to the quintessential Boho look.
Match tight pinned back hair with long voluminous locks. Or, wrap a loose plait braid with a thin halo braid to pull it back and up. These ideas should inspire you to come up with your own unique creation. After all, there's only one bride like you!
Twisted or braided strands and a waterfall of locks – the waterfall braid is a real boho classic.
A low, wrap-around braid crown will give a boho effortless look. It will look stunning with any kind of hairpiece – from pinned flowers to a jeweled tiara. Add a light veil to nail that magical look.
Combine long, tousled curls and messy waves with one or two loose French side braids. Asymmetry is in trend this year, so if you have your 'photo side', don't hesitate to highlight it.
Do a side braid with a low ponytail, that is more to the side than the center for a unique hairstyle.
Source: Galia Lahav, oksana_sergeeva_stilist via Instagram, hairandmakeupbysteph via Instagram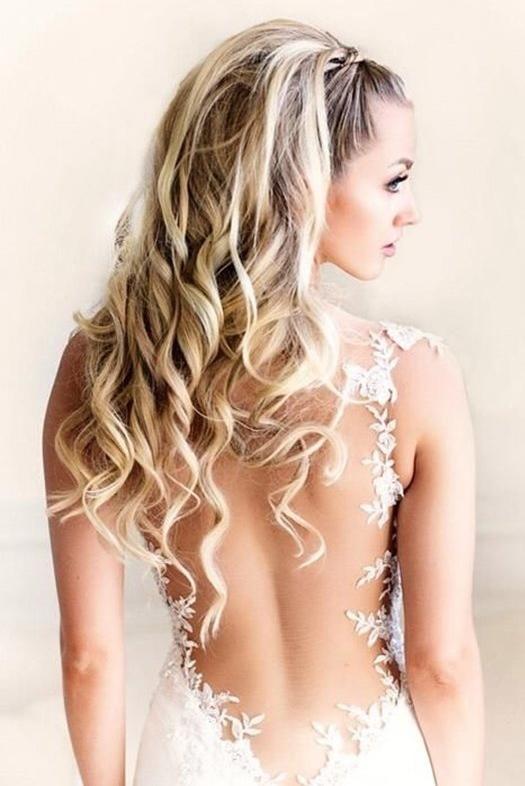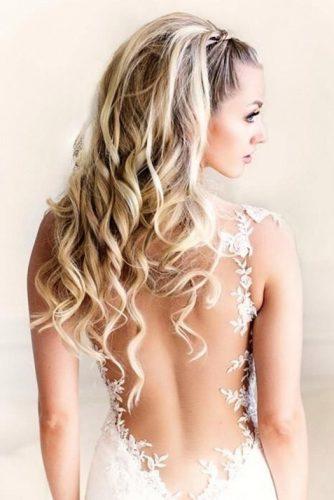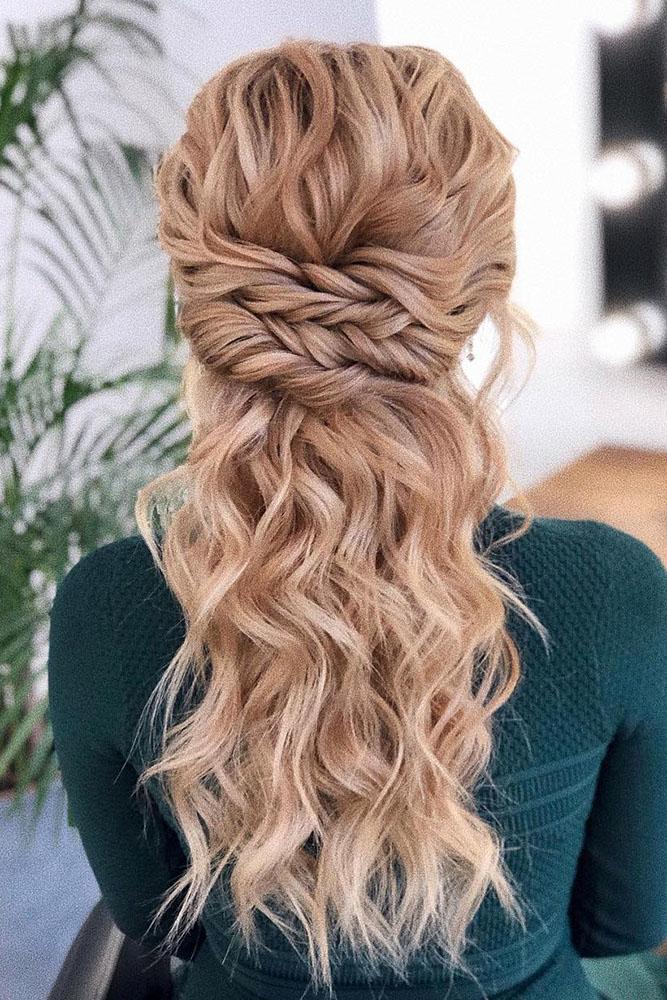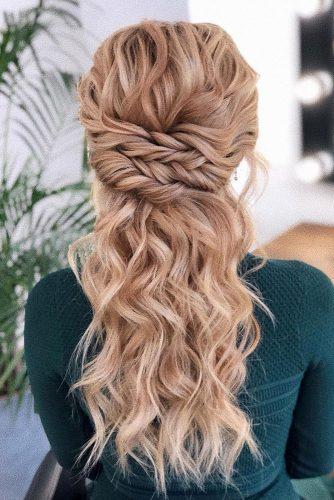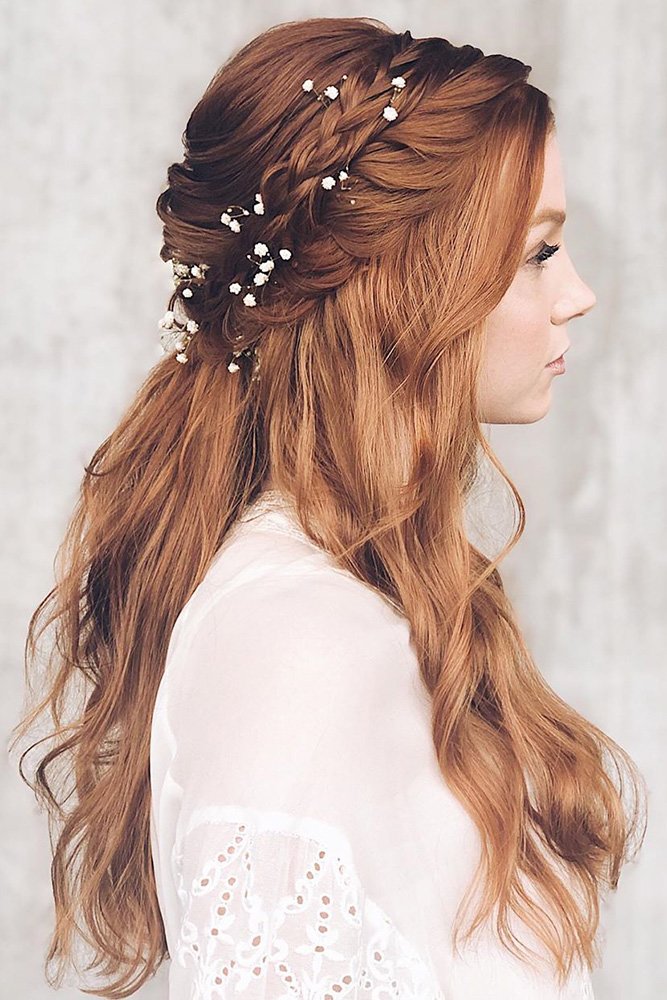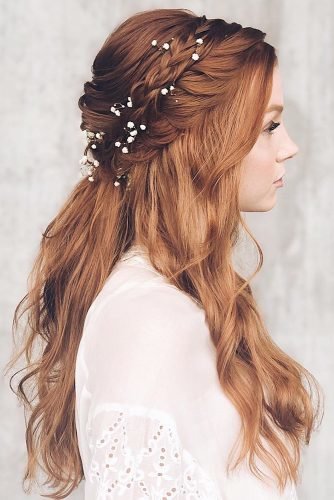 Source: victoriaghairdesign via Instagram, lalasupdos via Instagram, Kassinka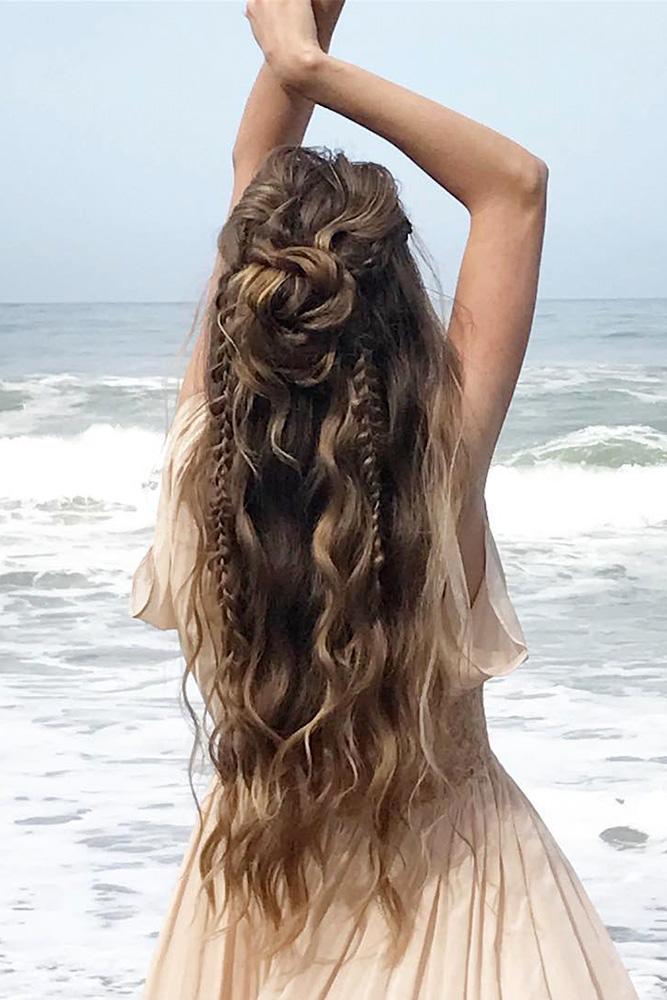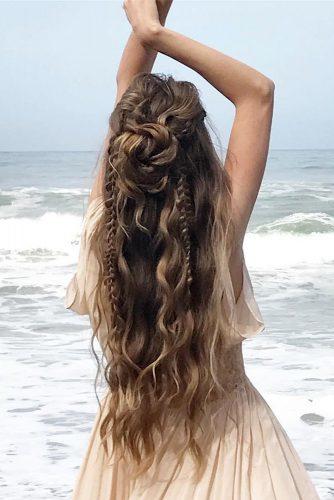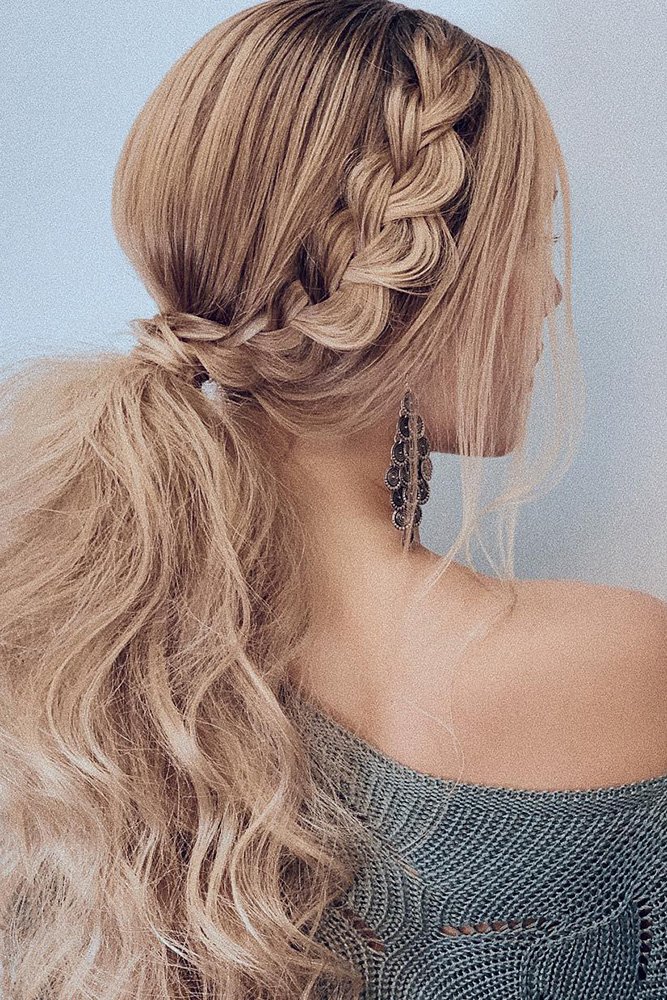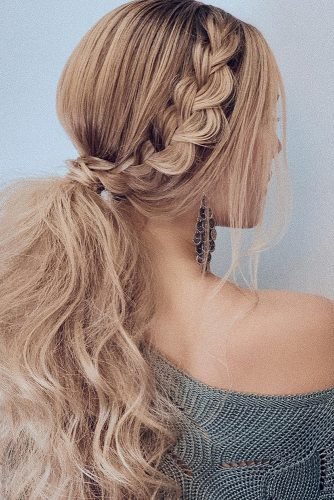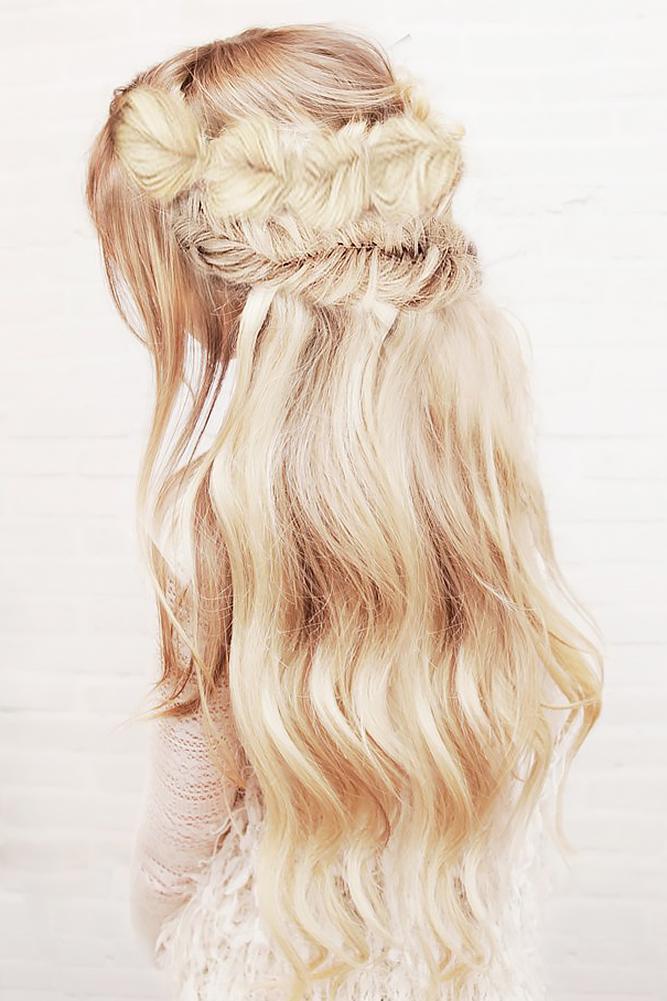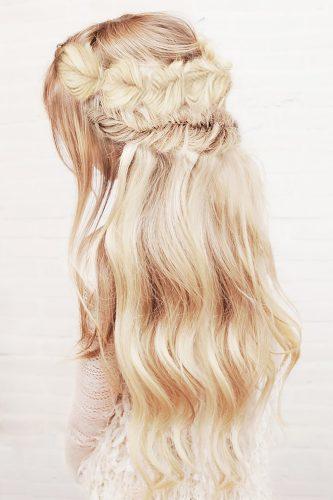 Photo 37-39: Unique But Elegant Wedding Hairstyles
When Old Hollywood meets boho, you can be sure that the result will be simply astounding. Sleek curls, low glossy chignons, and a central pin, or tiara give this unique hairstyle an unforgettable vintage boho look. An embellished headband will make you feel like a real-life Disney princess. These intricate styles also require a lot of time to do – but aren't they totally worth it?
Elegance also requires a little more hairspray than the rest of the boho-inspired hairstyles. Your hair needs to be smooth and glossy – but this way you can be sure you are 100% picture perfect.
Source: Renèe Marie via Instagram, hair_by_pustovalova via Instagram, sasha__esenina via Instagram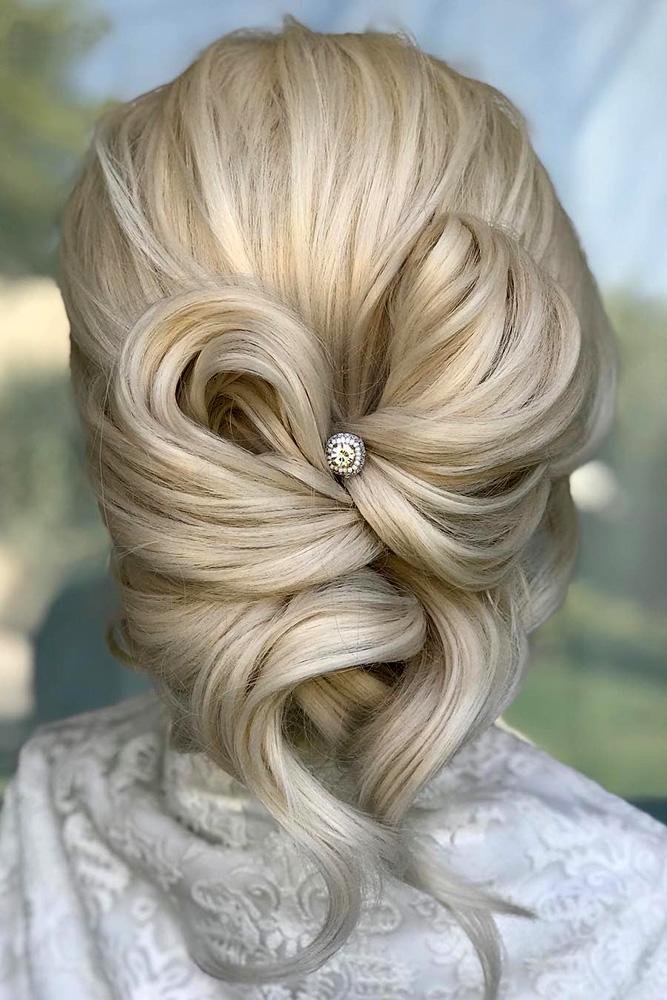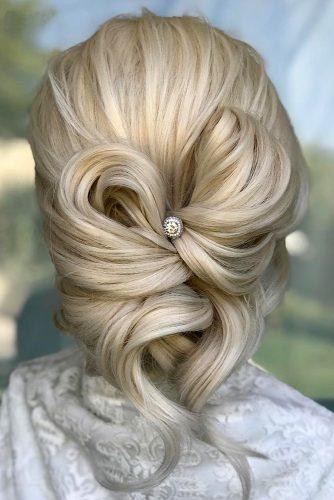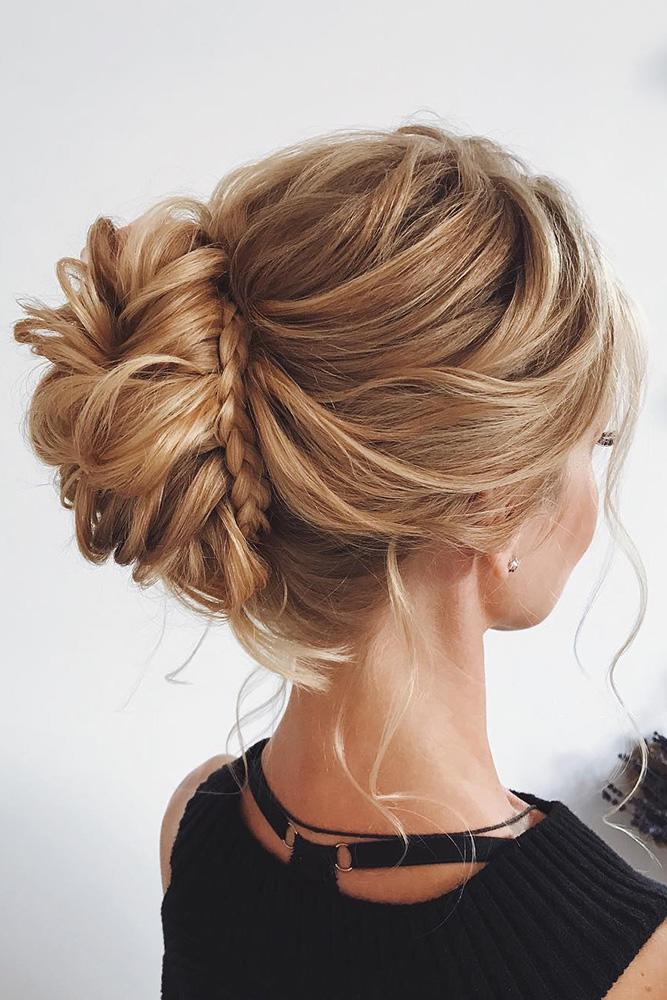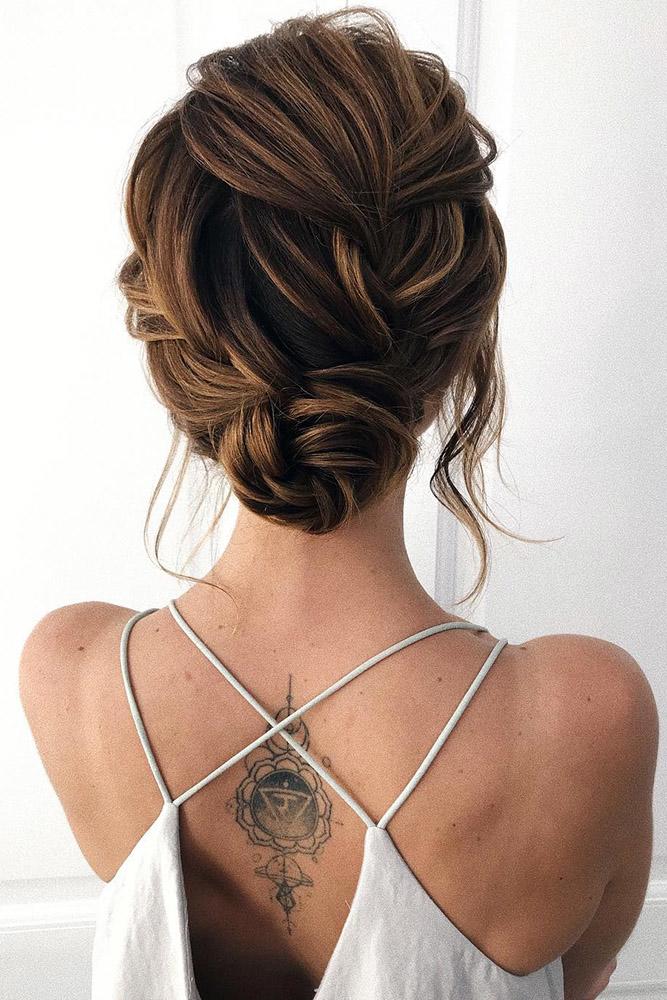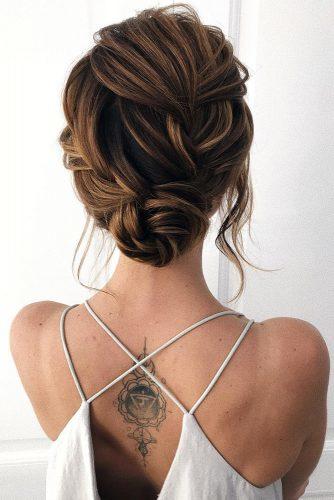 Photo 40-42: Unique Wedding Hairstyles
When you want to choose, which of unique hairstyles will suit you best, don't be afraid to experiment! Boho is definitely on the rise, so let your inner freedom show! Low braids, high braids, loose waves, loose braids – pick what you like and go for it!
And a couple of tips to keep your unique style all day long.
If the weather on your wedding day is wet, don't forget misting your hairstyle with hairspray before going outside.
If the weather is hot and dry, add just a touch of pomade for extra shine.
Source: braidsbyjordan via Instagram, samirasjewelry via Instagram, sasha__esenina via Instagram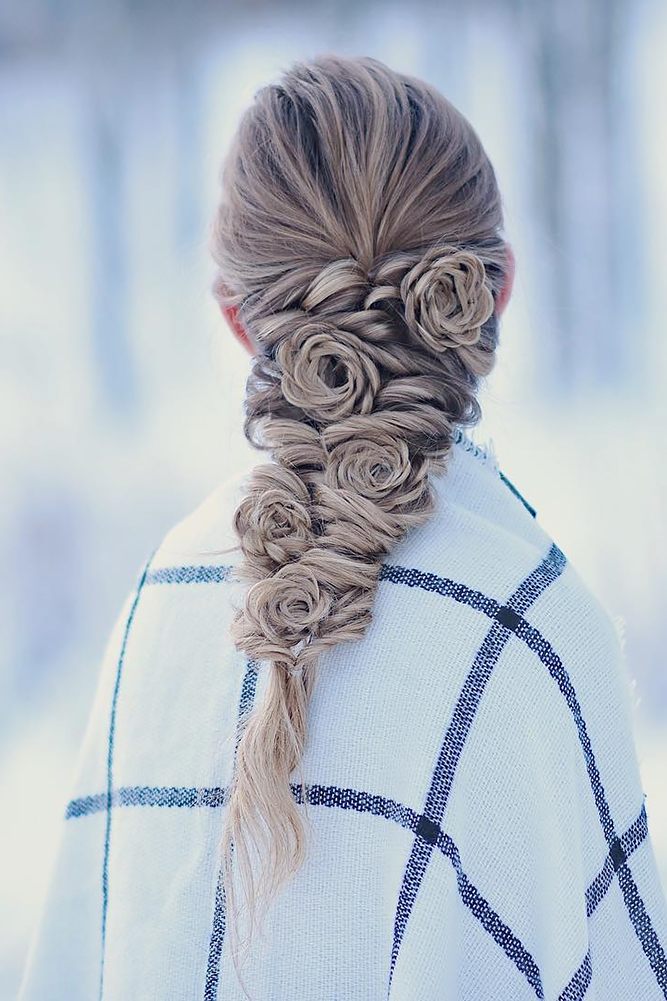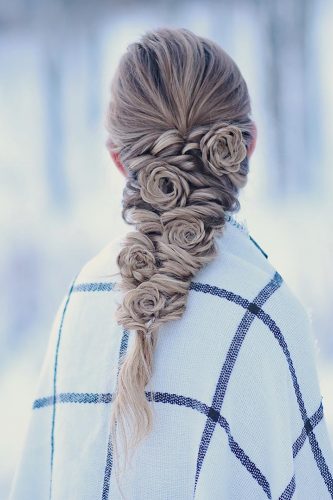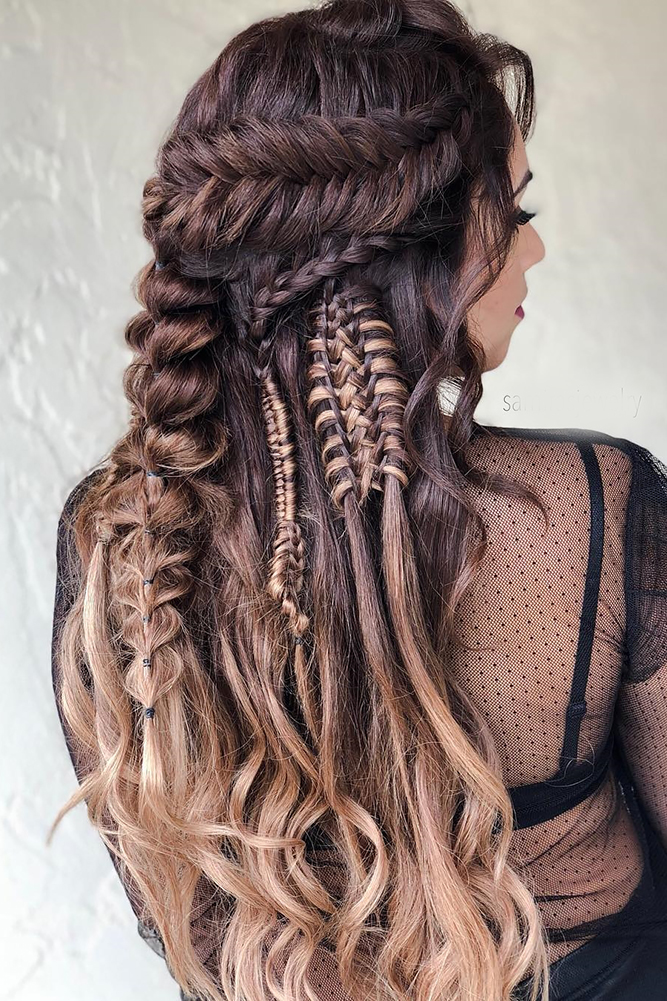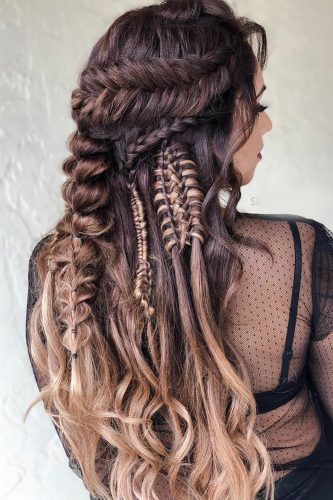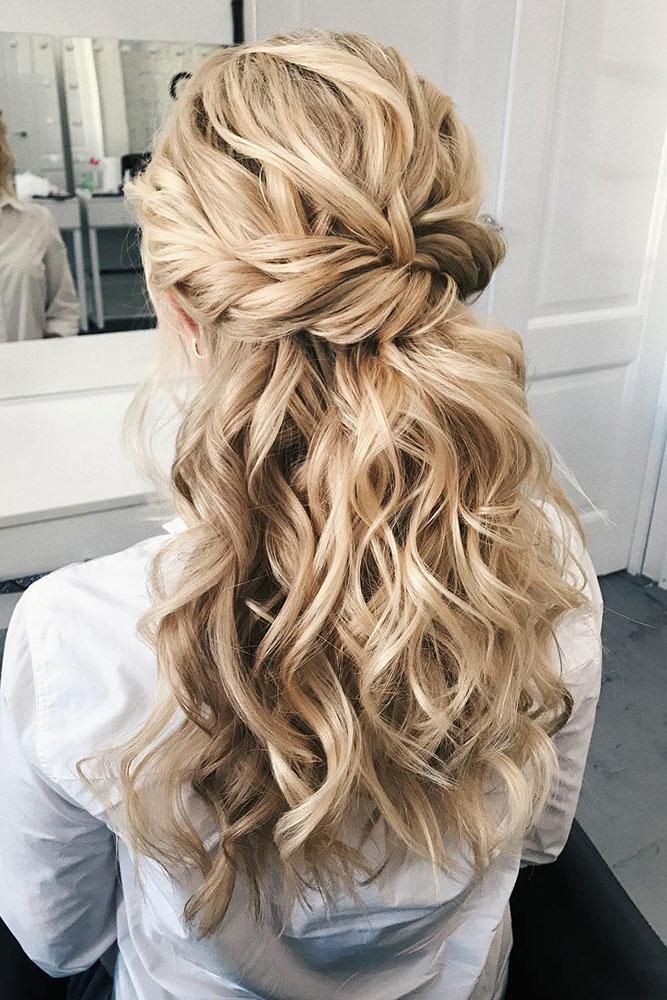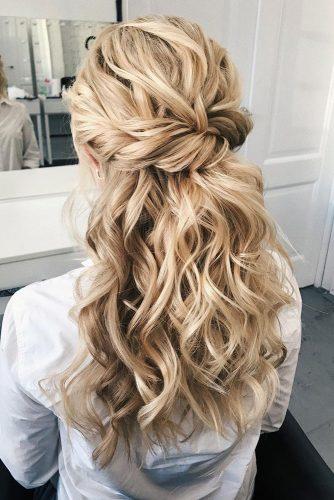 Related post: Eco Themes For Your Nature-Inspired Wedding