Getting the perfect wedding hairstyles for the big day might be the least important on a never-ending wedding checklist. But for us, hairstyles for wedding stays up there in importance as the wedding rings, dress, and venue. So important that we spend months scouting for both artistic and simple wedding hairstyles, after all, your look is everything!
Whether super sleek chignon, intricately flowered hairstyles, vintage, updo and careless "I woke up like this" waves plus bejeweled headbands. Or beach wedding hairstyles, Indian wedding hairstyles, and hairstyles for wedding guests, we've got your wedding hair inspiration sorted!
What is the best hairstyle for a wedding?
Truth is, ordinarily, there are no put down best hairstyles for a wedding. Every bridal hairstyle is beautiful, but your face type is what determines. There are certain hairstyles a person will pull off that another won't. So, on this, we will be showing you different potential hairstyles as it suits faces.
The oval face: The woman with an oval face has the best of every world. She can rock any hairstyle, whether it's buns, chignon, fringes or half up half down wedding hairstyles.
The square face: The best wedding hairstyles are either to rock a low bun, with free-running curls. Or she can leave her hair down with an optional center part to open her face and soften harsh angles.
Heart-shaped face: Rock a slightly off center-parted hair. Make it in the form of wedding hairstyles braid. You may also leave it down, and allow it to cover the sides of your chin. Whatever you do, make sure your hair is well textured.
Long shaped face: Choose wedding buns hairstyles. A top knotted bun high up at the back of your head. You may also leave your hair down in-side sweeping curls. This accentuates your cheekbones and adds width to the face.
Round face shape: To get the illusion of higher cheekbones, choose side-parted hairstyles with sleek ponytails. Or leave your hair down with a deep side part to create an angular look.
How do I choose a wedding hairstyle?
Do you want to pick hairstyles that you won't regret wearing, looking back on the way? Here are a few tips to help you with this challenge!
Follow up hairstylists, blogs, and social accounts of bridal hair experts. You'll see numerous appealing pictures that will fill you with inspiration.
Put your headpiece into consideration. If you'll be wearing tiaras, crowns, or veils, you may want to tilt towards wedding hairstyles with veil. You get your dream hair while keeping your headpiece comfortable and tightly held.
Think of your wedding style, and outfit, then coordinate accordingly. This is because everything must be cohesive and agree to the eyes.
You have the liberty to work with your natural length or hair extensions. If your hair is short, or medium length, and you don't fancy wedding hairstyles for medium hair, extensions will help you pull off the long hair magic.
Show off your luster. If you have naturally shiny tresses, do not make any hairstyle that will hide it. Your hairstyle must showcase your luster.
Trendy 2020 Wedding Accessories From Ulyana Aster


Bows and ribbons are making a huge comeback and I personally am a huge fan of them. There is something so pure and beautiful about those pieces.


Source: Ulyana Aster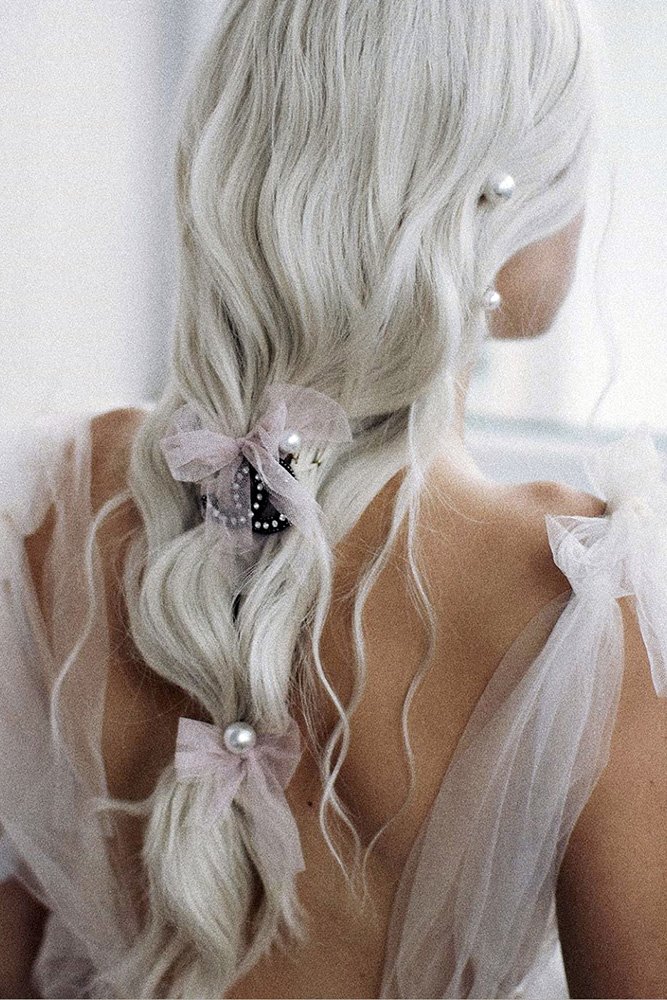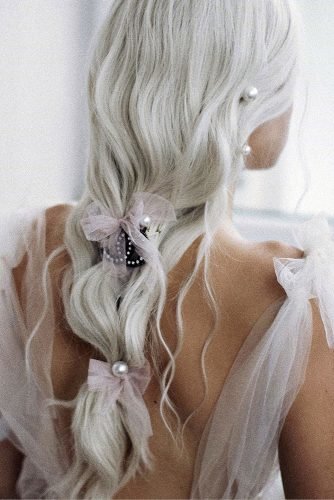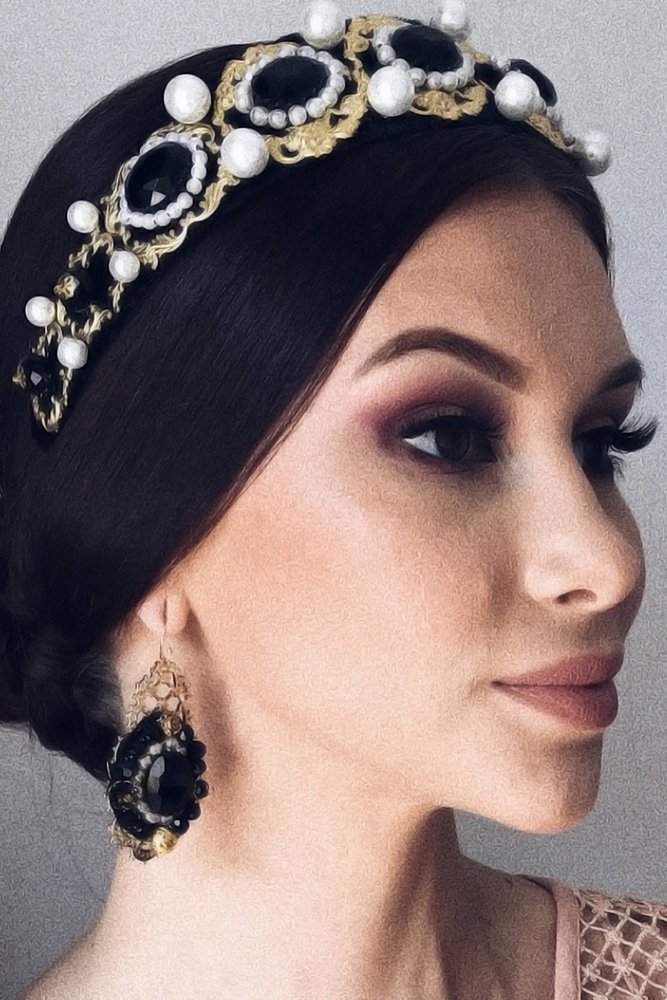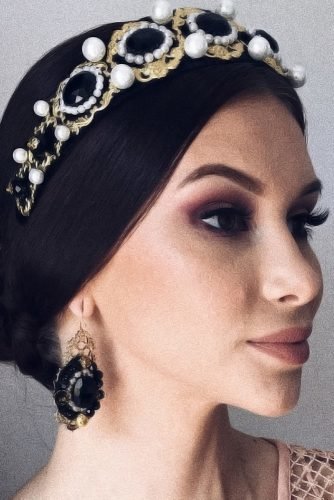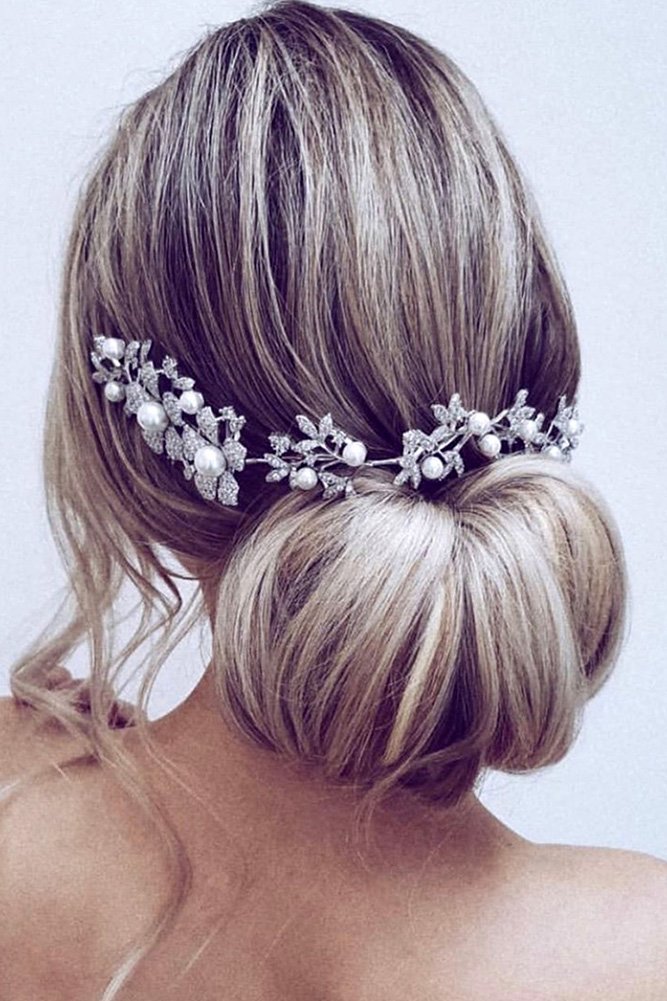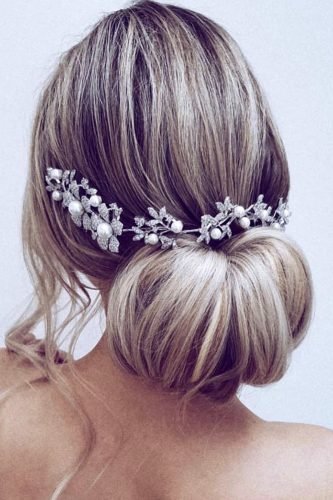 Slightly Messy Textured Updo
Source: lydia.gerzen via Instagram, alexgaboury via Instagram, claraalonsonet via Instagram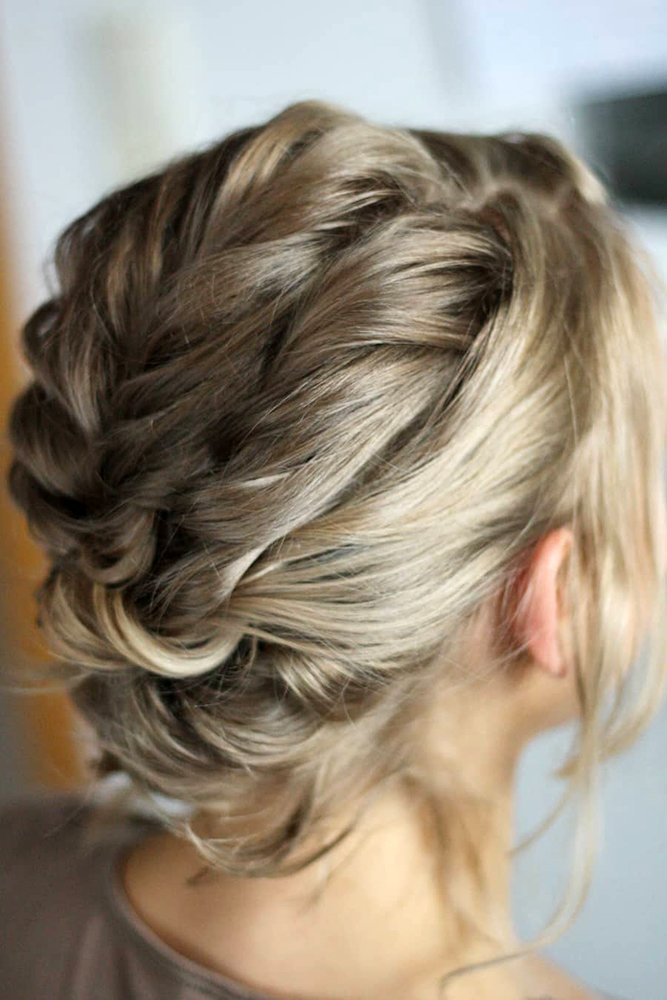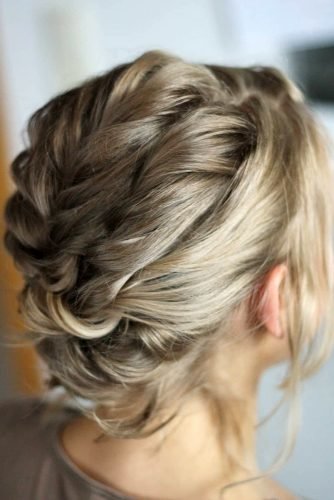 Classic Fishtail braid accent
Fish tails are only for brides with long tresses, you can have fun too. Braid in short messy fishtails into your short locks, curl the rest into hot messy waves.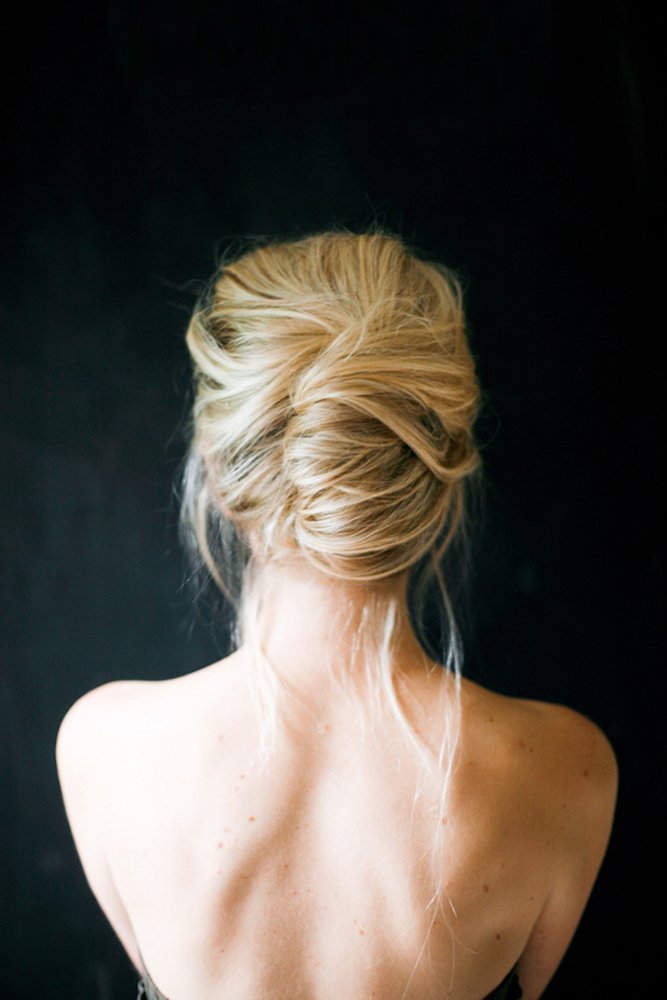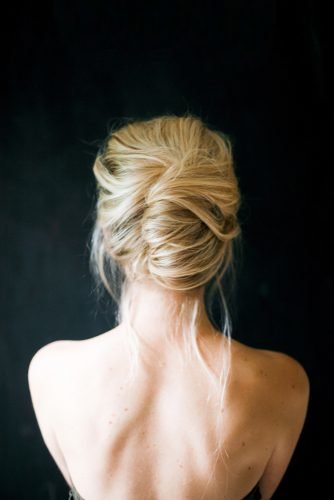 Firm beehive + twisted French roll up
This is arguably one of the vintage wedding hairstyles that speaks elegance. Firmly stamped in the 1940s, this sends out strong vibes of the vintage romance of the good old world.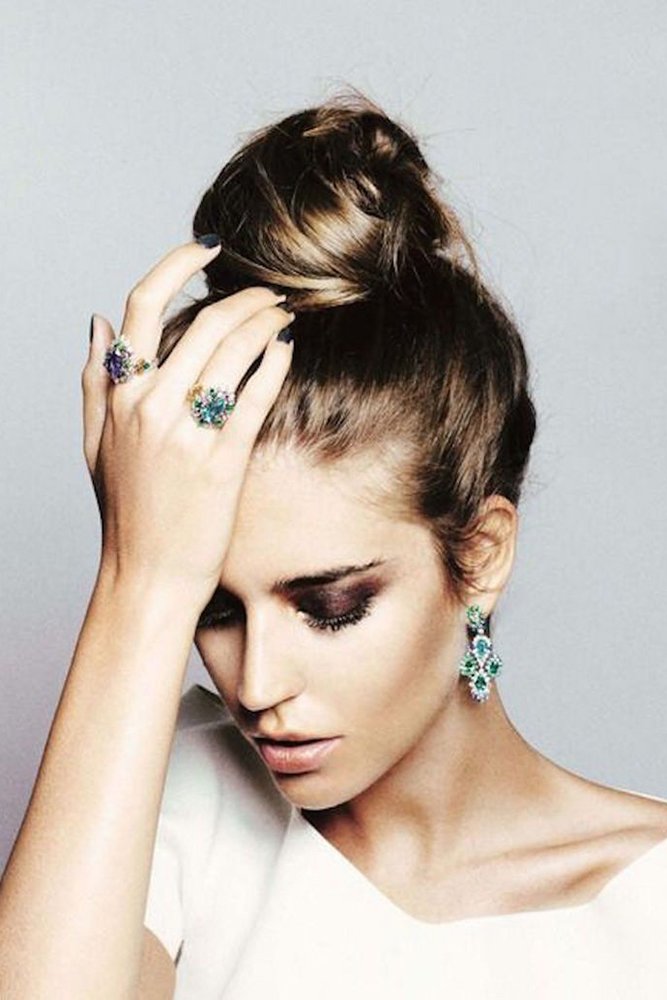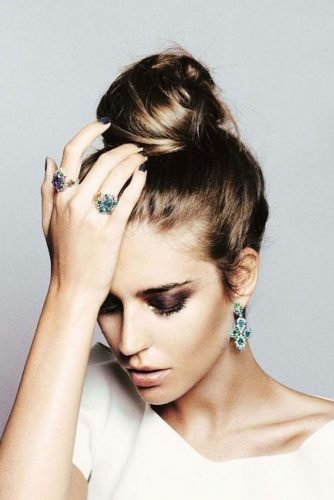 Simple Ballerina top bun knot
Looking for easy wedding hairstyles? Try top bun knot. Classy, simple, and versatile. This hair is for weddings in any kind of venue, and guests can also rock the hairstyle.
Sleek Bridal Hairstyles


The royal style sparkly tiaras are also still in the game as they never go out of fashion, especially for those extravagant weddings. There is something majestic and special about wearing a tiara and sadly most of us do not get the chance to wear it all too often in life.


Source: nicoledrege via Instagram, Joshua Aull Photography, hairstyle_by_elena_demchenko via Instagram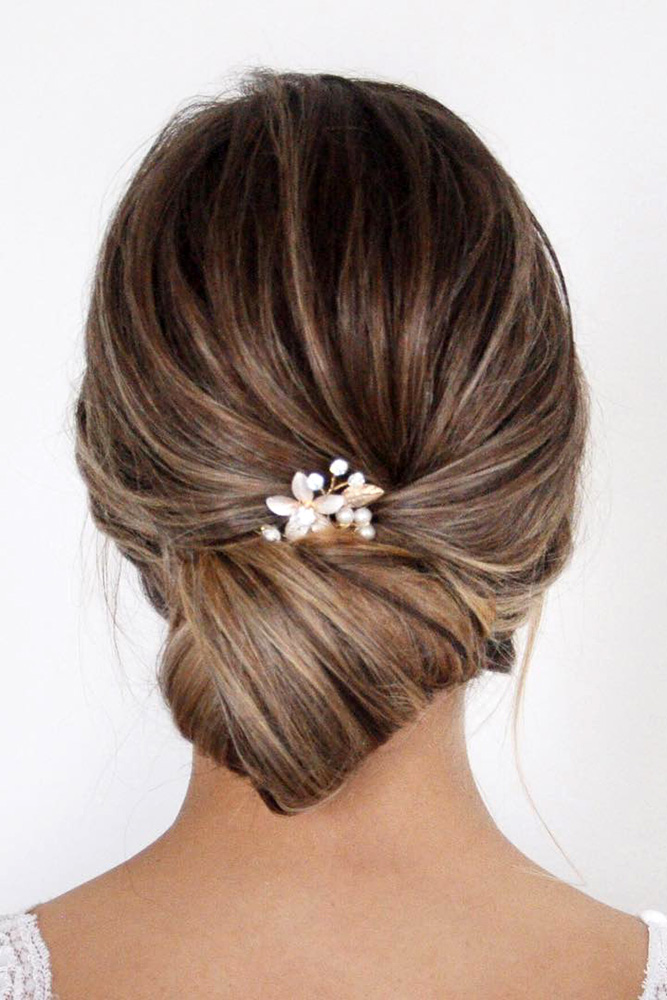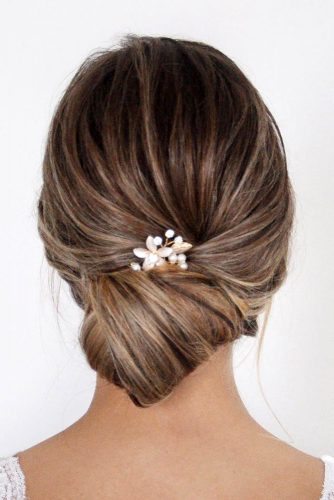 An asymmetrical twisted updo
An asymmetrical hairdo is one of the most sophisticated hairstyles for wedding guests. This hairstyle is a "not seeking attention, but noticeable" type of style. It's subtle and classically impressive.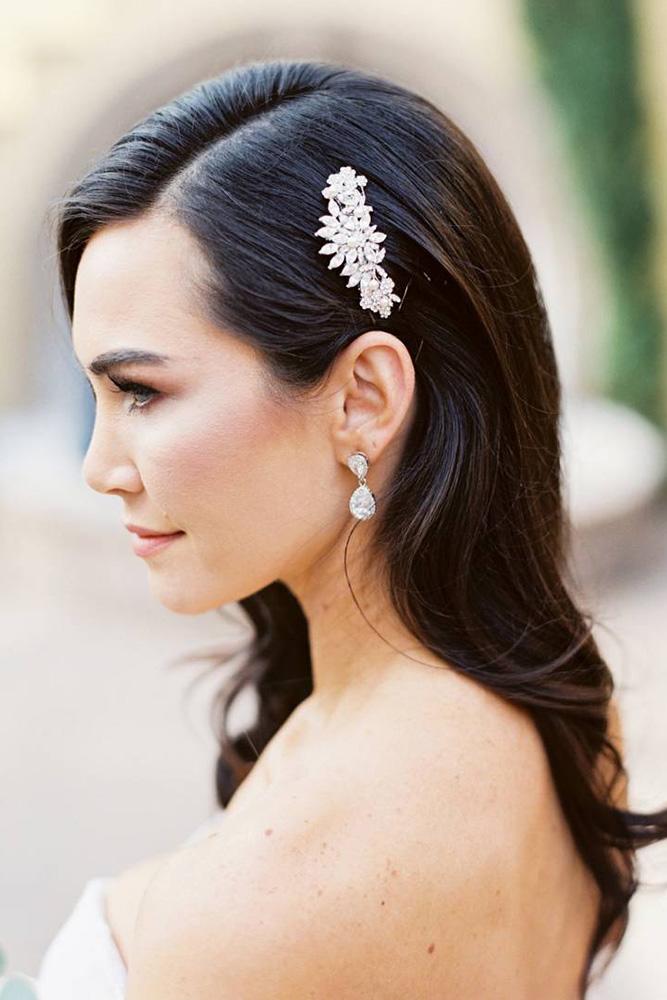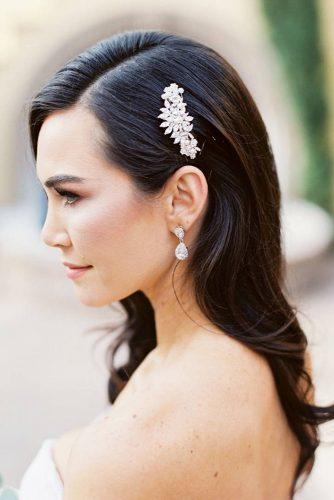 Blown out and bouncy pinned curls
One of the most assured wedding hairstyles for thin hair is blowout curls. This gives an illusion of volume. Accessorize by tucking one side behind your ear, and pinning down.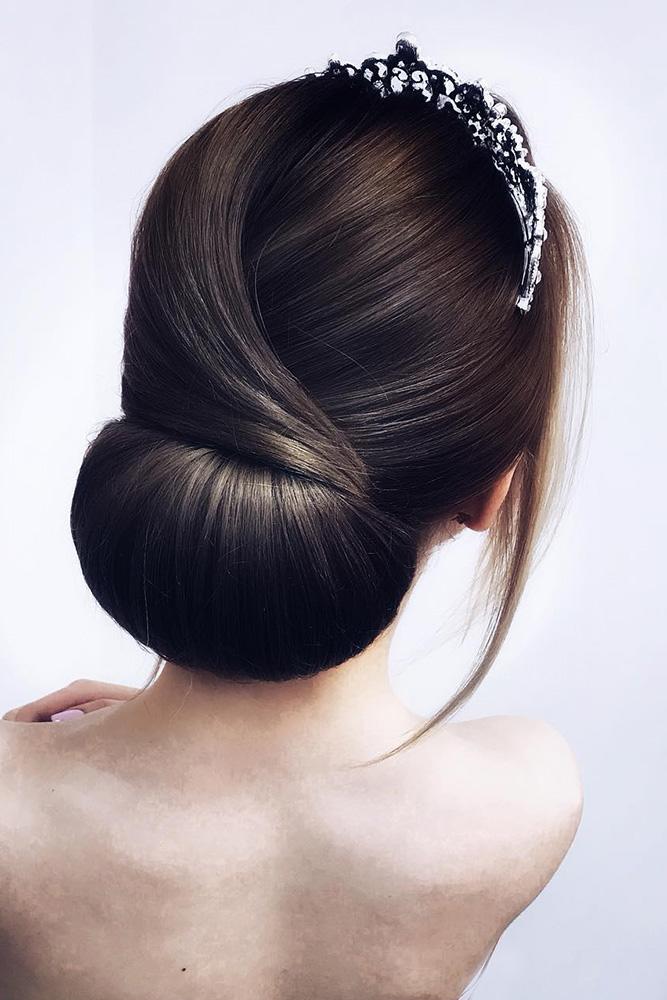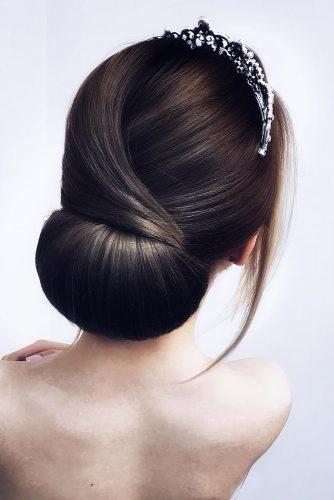 Sleek center part
Guests can keep it simple by styling their hair into center part. Whether low chignon, straight hair down, or half up half down hairstyles wedding. Center part remains a classic.
Loose Curls With Braided Details


I believe that some of the big trends for 2020 will be simple, elegant and minimal up styles like a bun or loose braids.


Source: naida_style via Instagram, hairandmakeupbysteph via Instagram, ulyana.aster via Instagram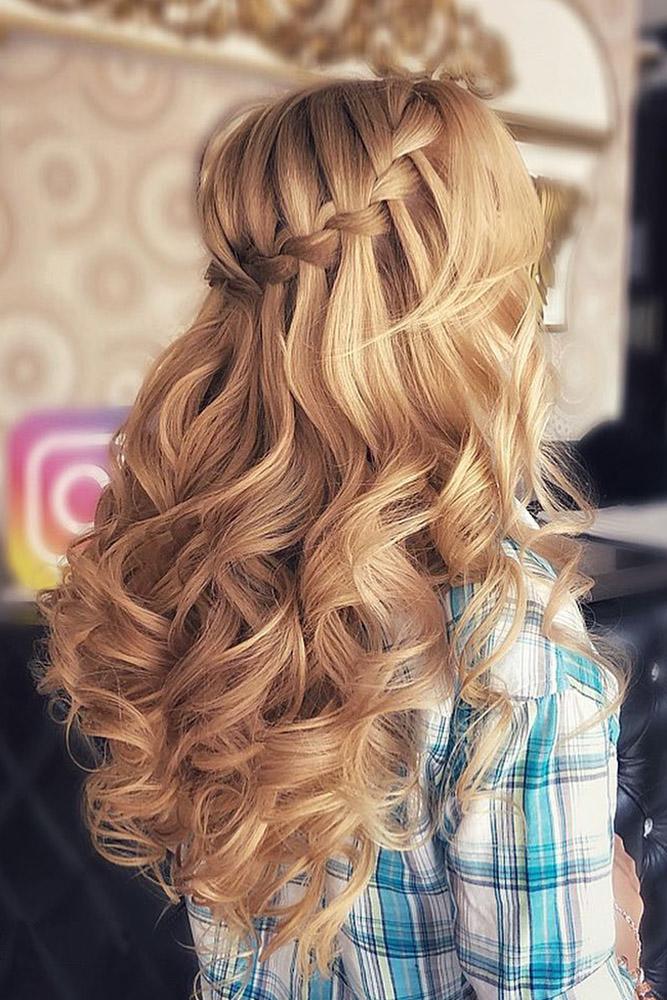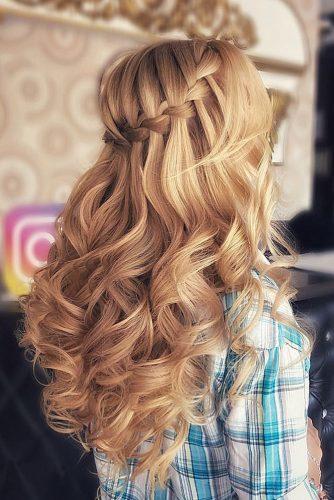 Sleek and long shiny curls
Wedding hairstyles down haven't gotten more beautiful than this. Invest in products that can combat Fritz. This will help you keep you luster all through the day, even in pictures.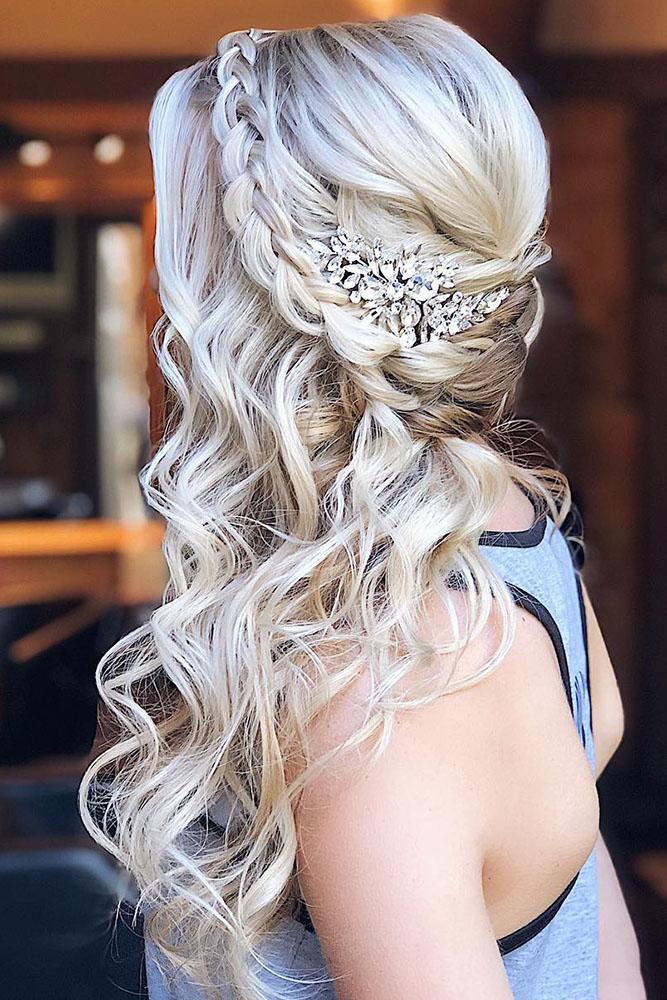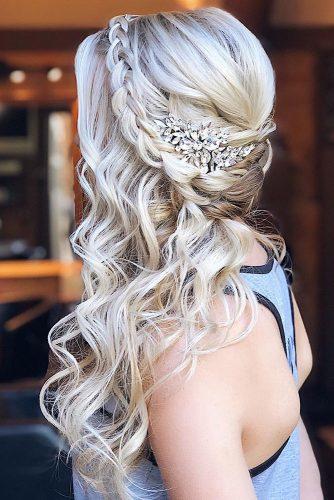 Hot Braided Barrette
Braided wedding hairstyles half up gets a thumbs up with this. This tousled style of hair is perfect for a bohemian wedding. It's also not bad for a beach wedding.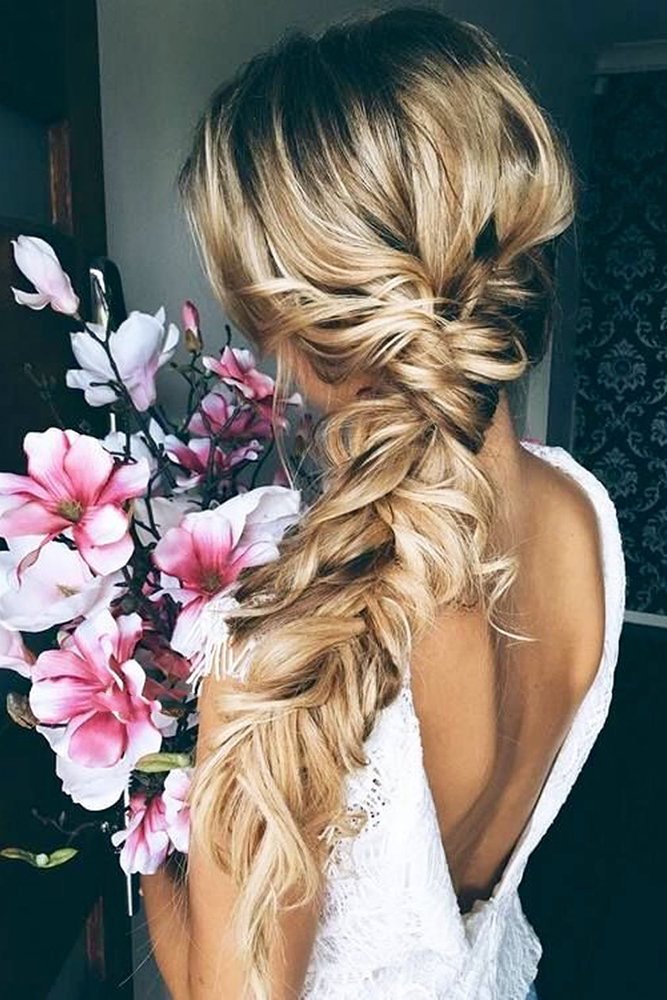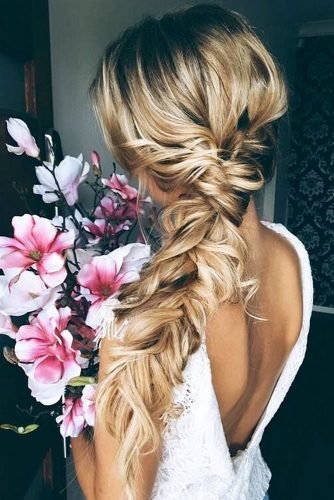 Undone fishtail braid
Wedding hairstyles for long hair is stylish. You can get the hair out of your face by making a messy fishtail. The more casually undone it is, the more beautiful it gets.
Simple Low Bun Ideas For Modern Brides


Choosing the perfect bridal hair style should be a fun and easy adventure. After all, preparing for the big day should be all about positive energy and nothing but good vibes. Hair trends come and go as we all know, but keeping it classic and chic never goes out of style.


Source: american_salon via Instagram, ulyana.aster.bridal via Instagram, caraclyne.bridal via Instagram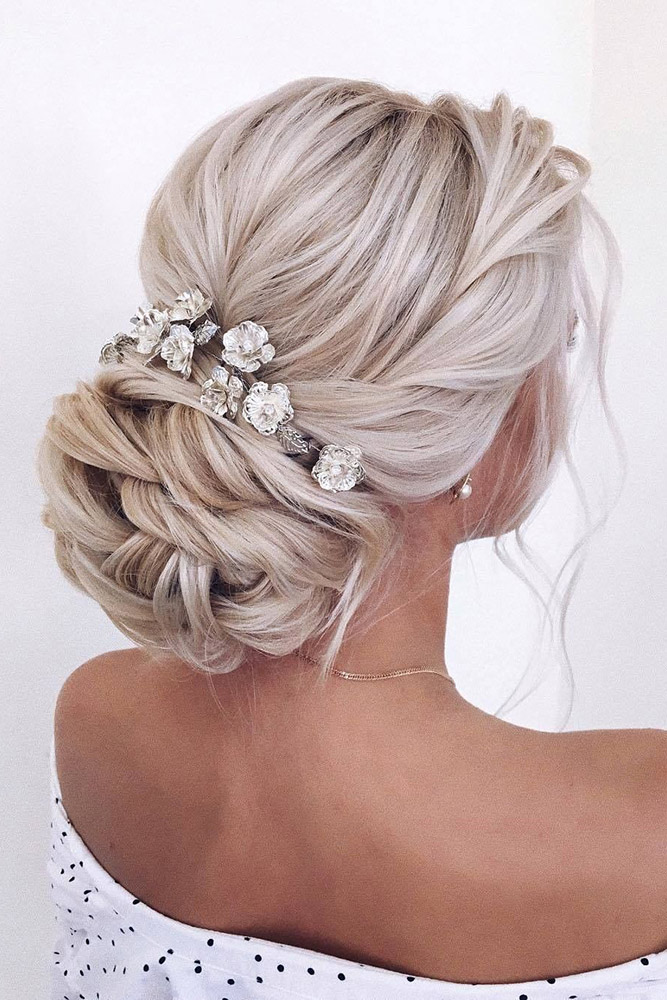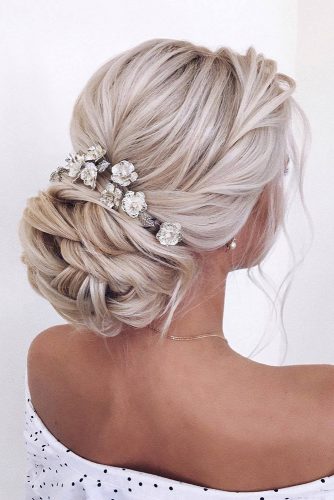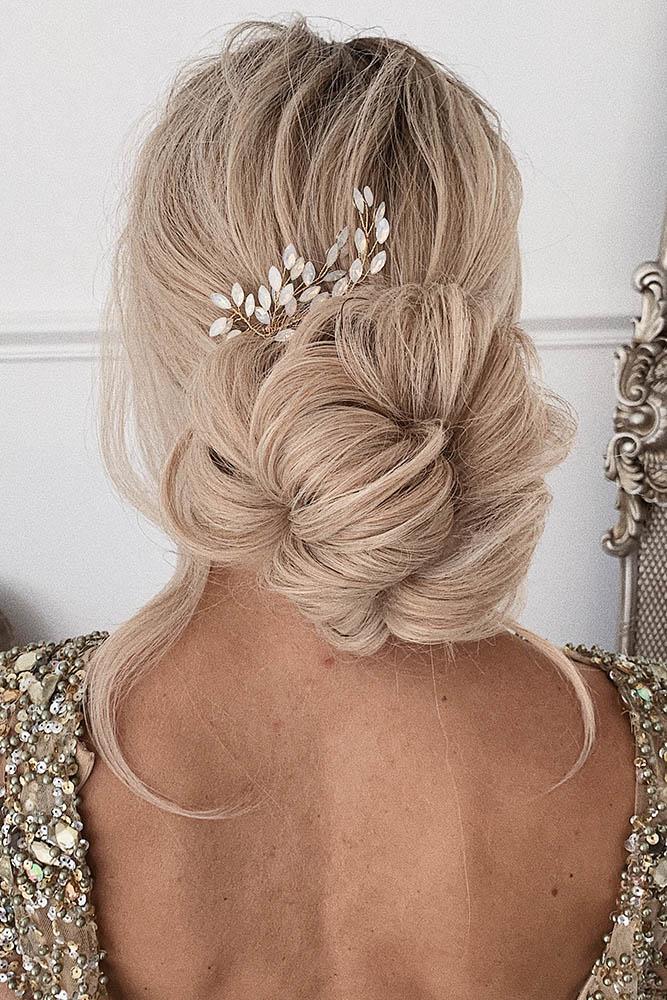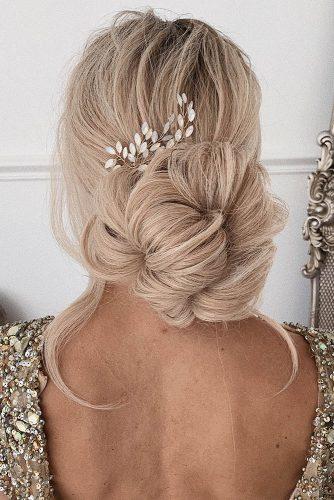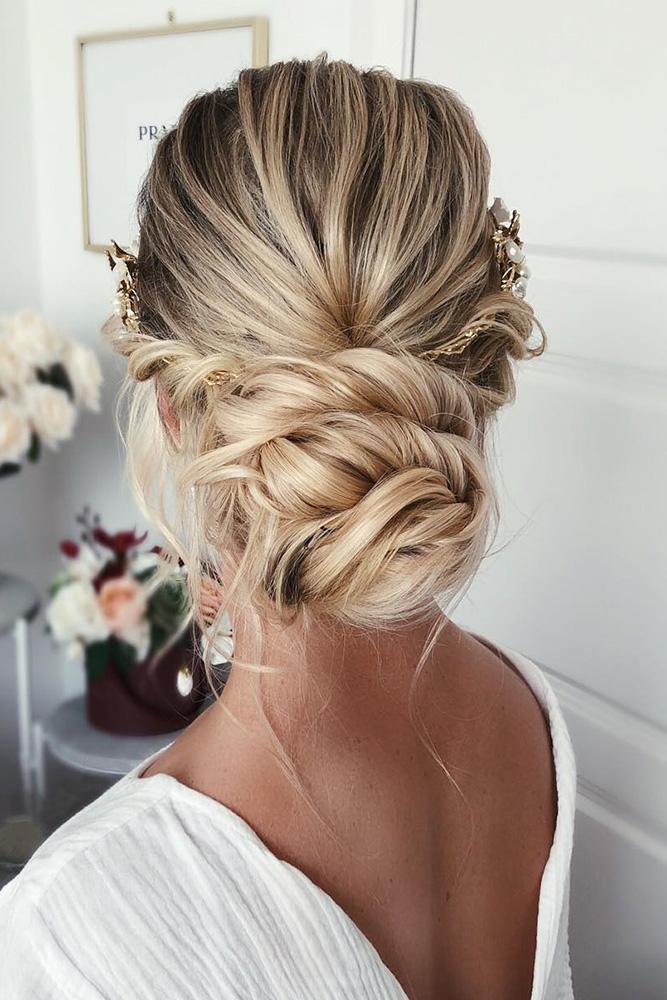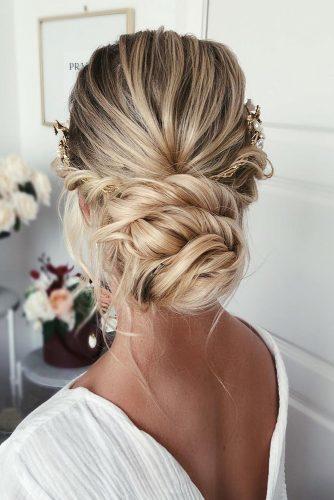 Fresh Braided Updos Inspiration
Source: my_wedmakeup via Instagram, blushandmane via Instagram, ulyana.aster.bridal via Instagram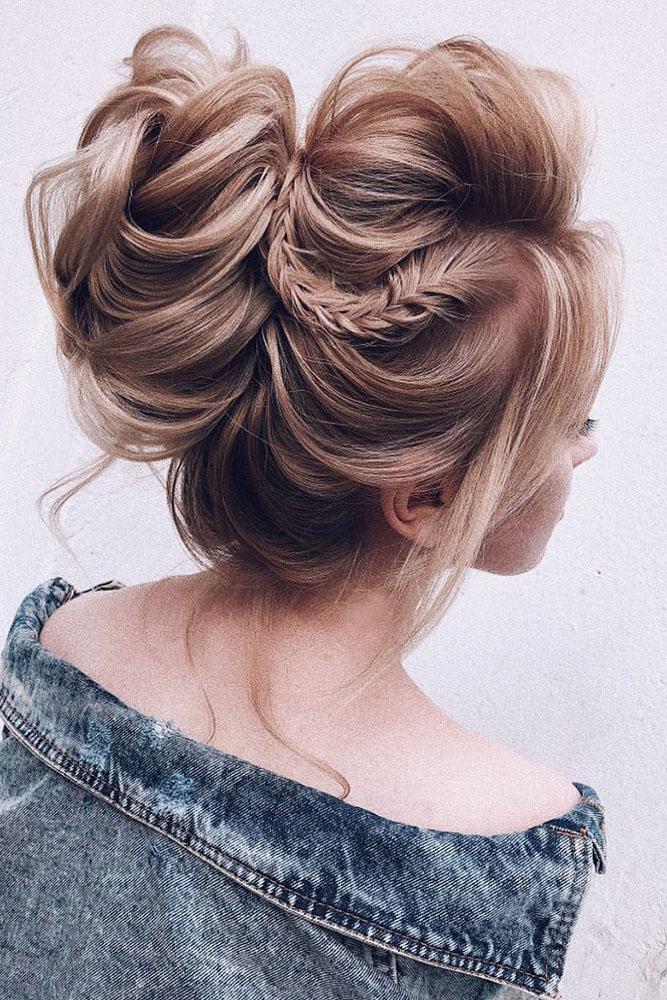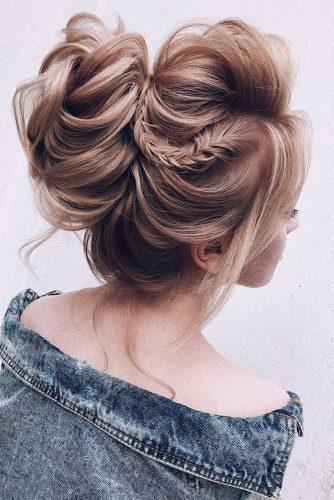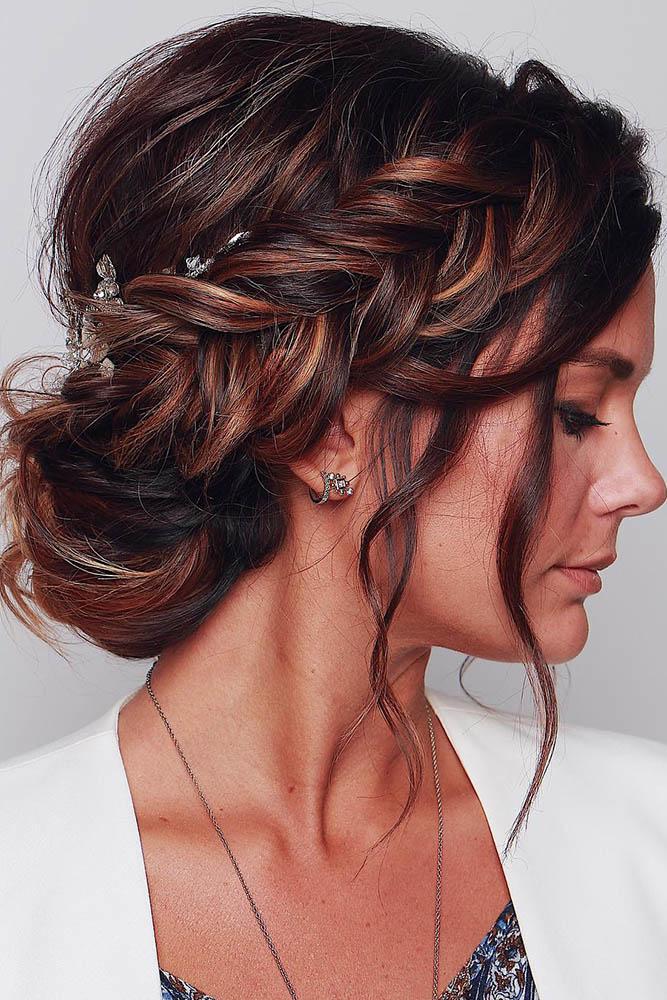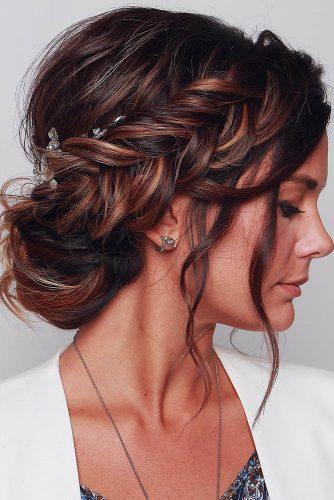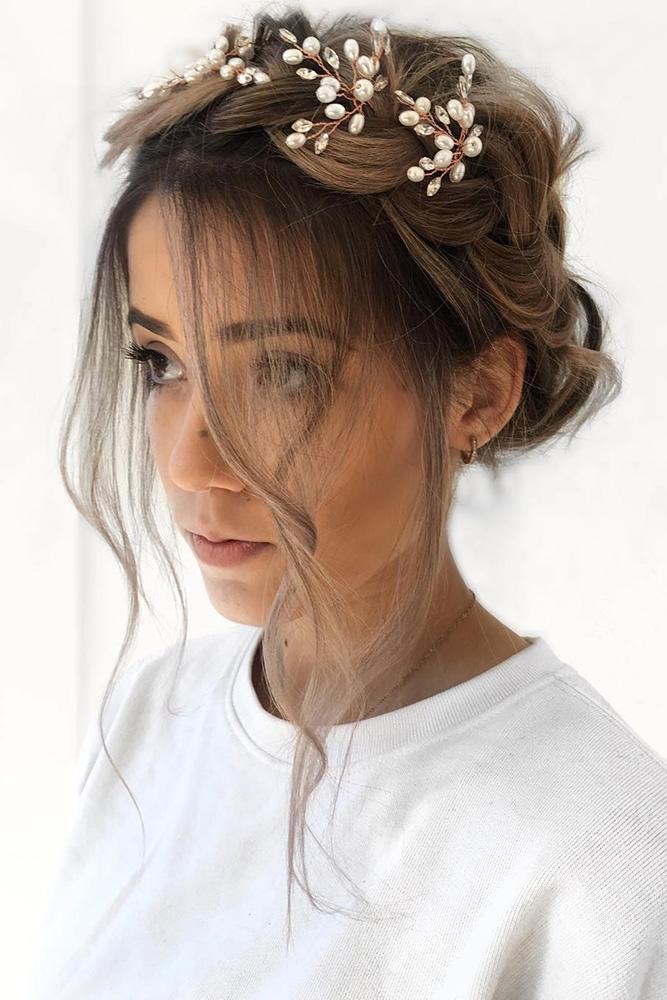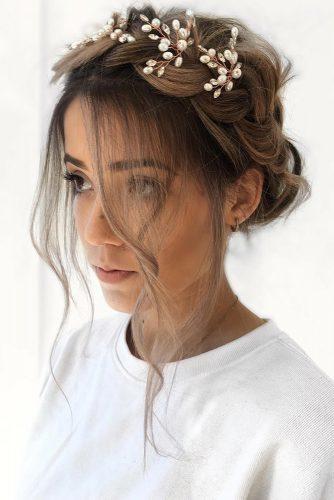 Perfect Bridal Hair With Veil


Pearled and jeweled headbands are very in demand as they are endlessly diverse and the styles are almost always very unique. I offer customised headbands to my brides and they simply love them. It is also one of those pieces that can be worn to so many special events like a gala, prom or race day.


Source: jfkimagensocial via Instagram, caraclyne.bridal via Instagram, untamedpetals via Instagram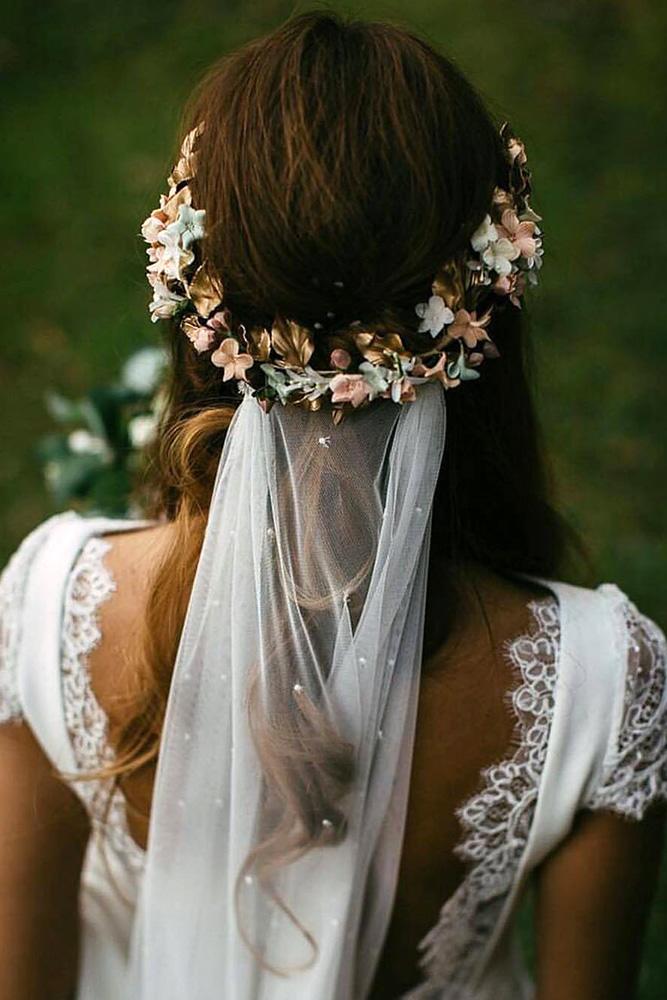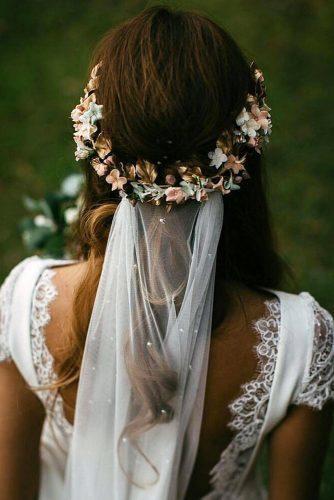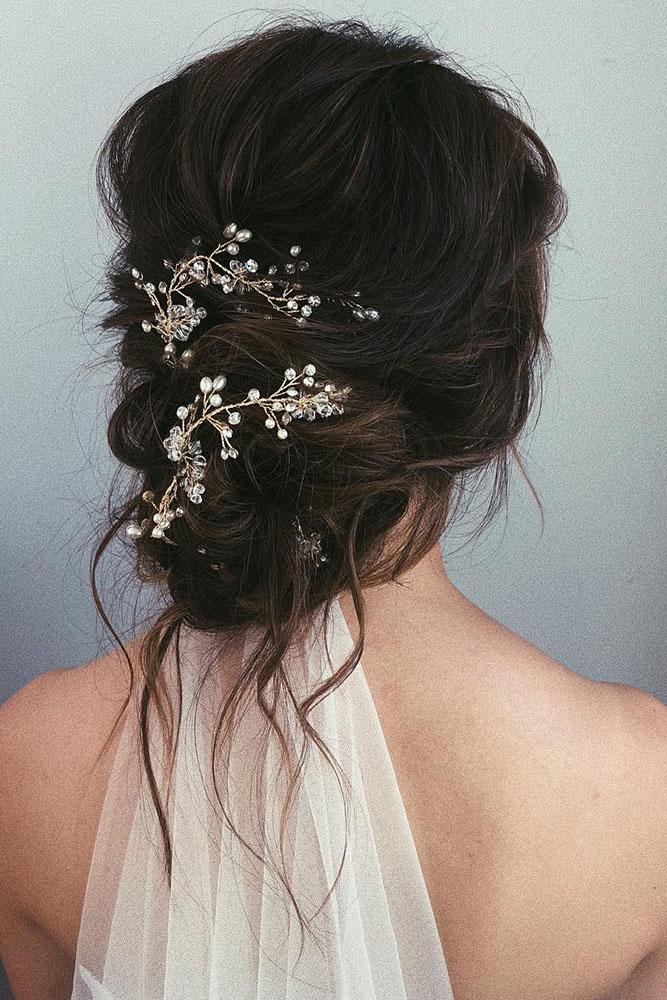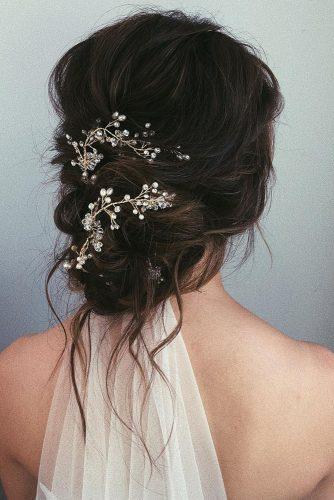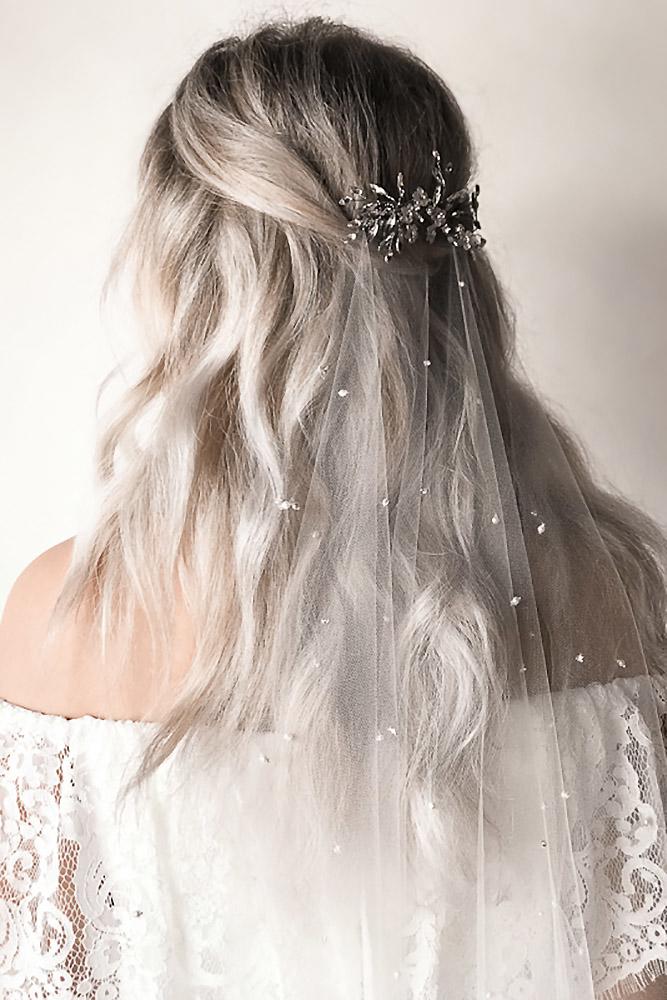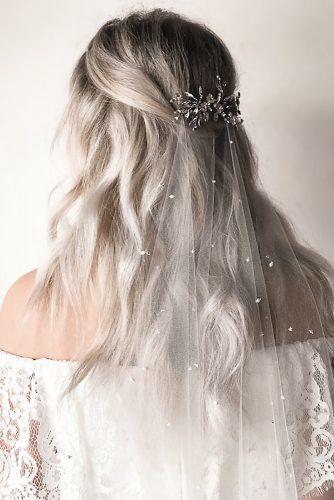 Elegant Bridal Bun Ideas For Medium Hair
Source: mpobedinskaya via Instagram, ksenya_makeup via Instagram, lenabogucharskaya via Instagram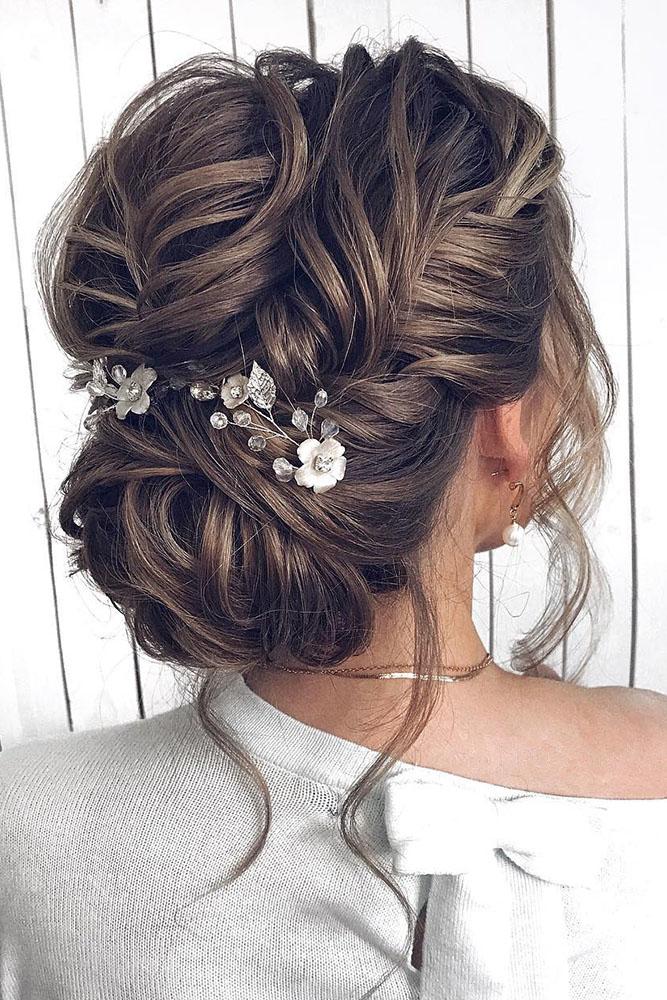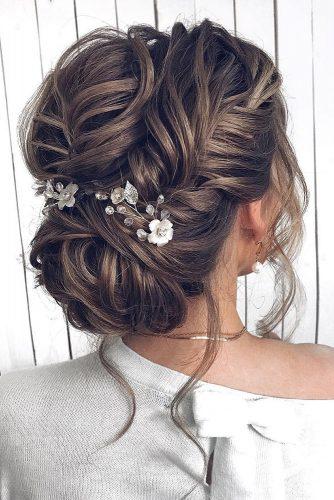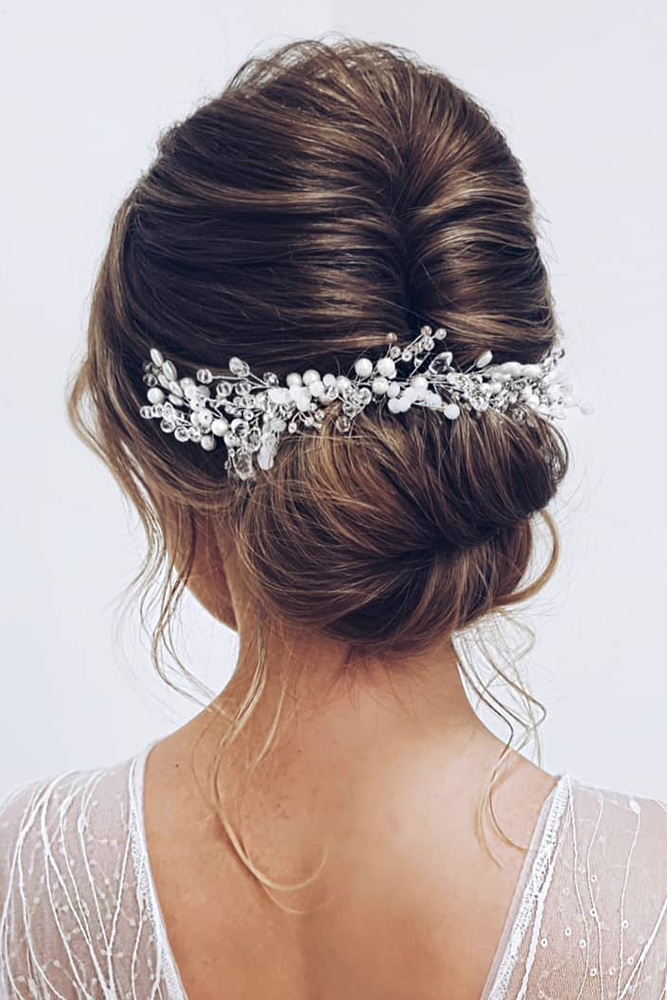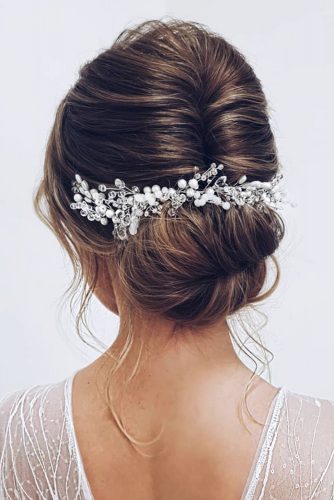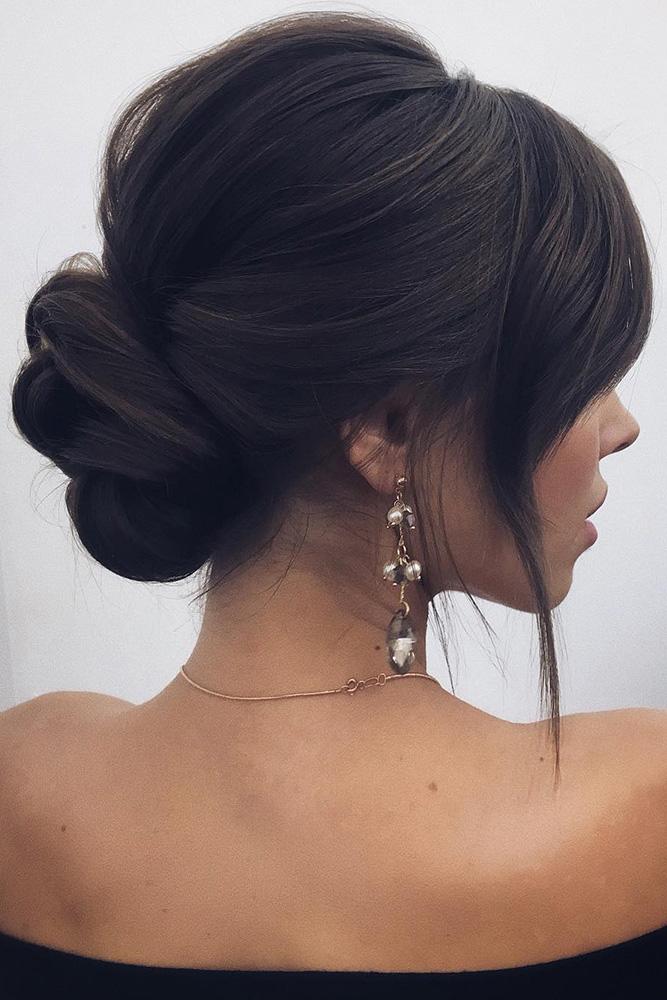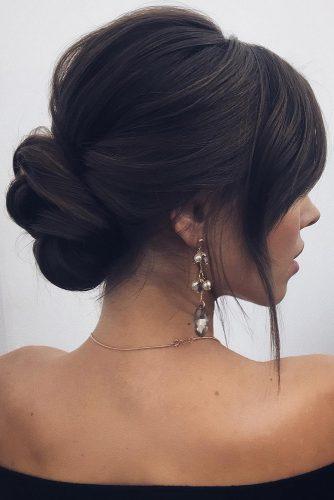 Naturally Ideas For Boho Brides
Source: my_wedmakeup via Instagram, Adam And Gracephoto, cruz.makeup via Instagram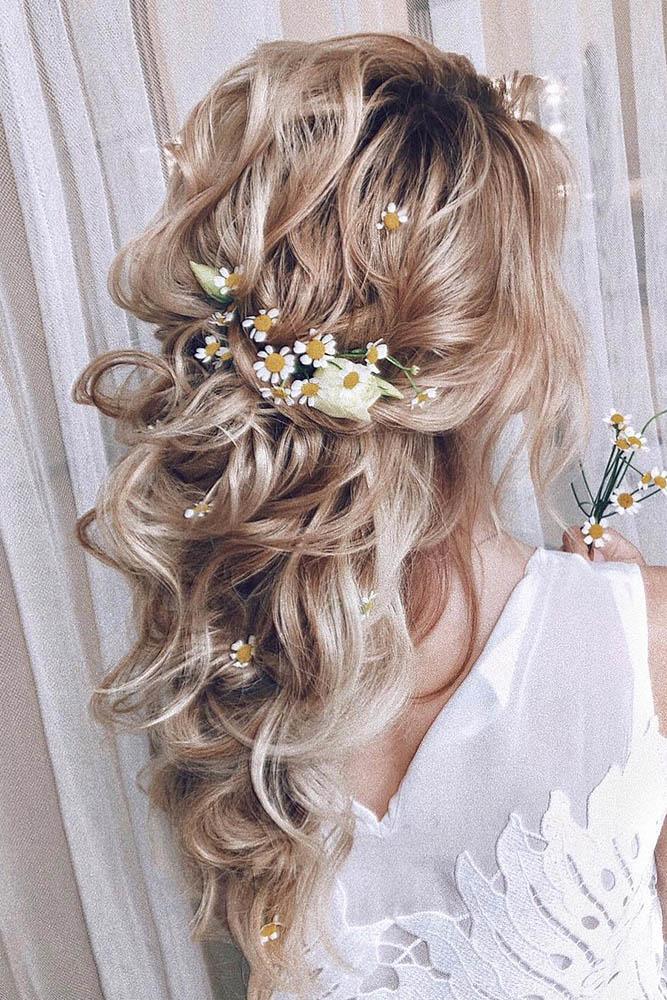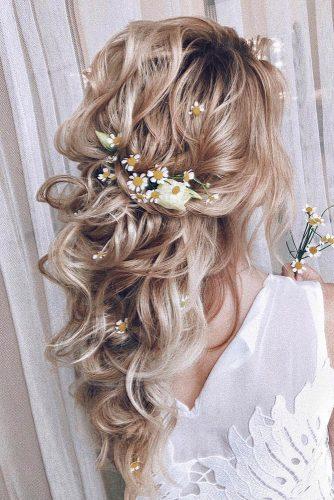 Half up half down hairdo
For thin hair, wedding hairstyles half up half down is one of the best. Keep it sophisticated by rolling hair up, and teasing the ones down. It gives extra volume.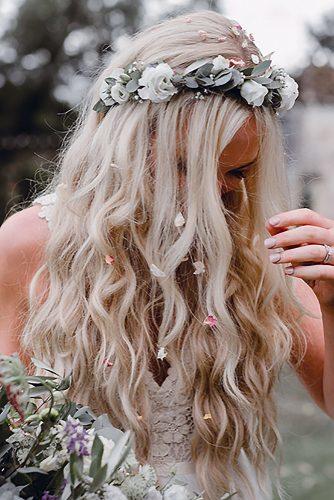 Loose curs with flower crown
Simple hairstyle that looks great and feminine! Loosen your hair and use fresh flowers as a decoration for perfect freespirited bohemian bridal look.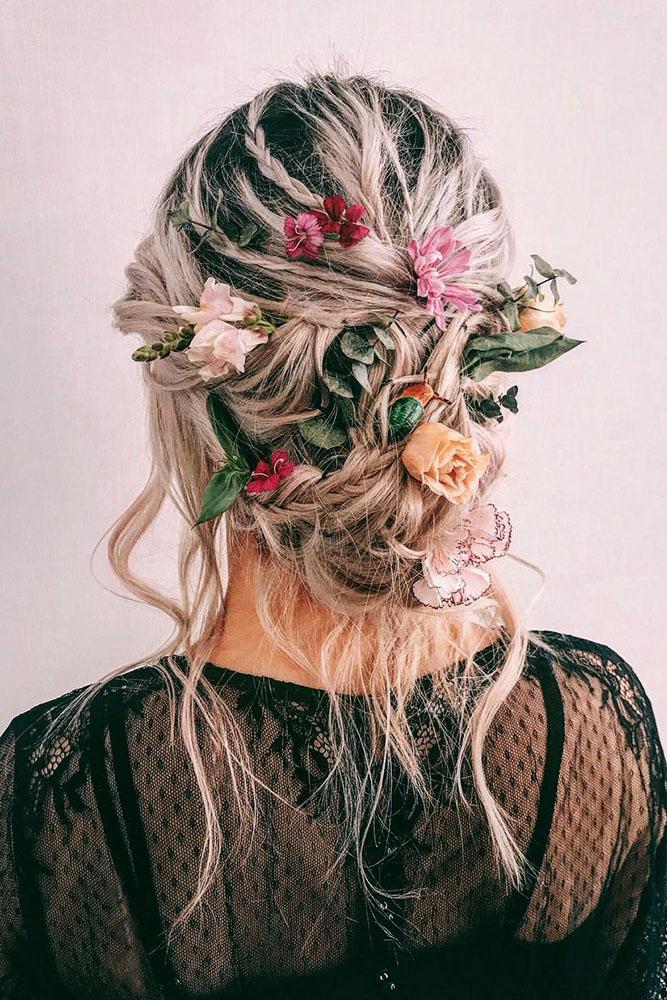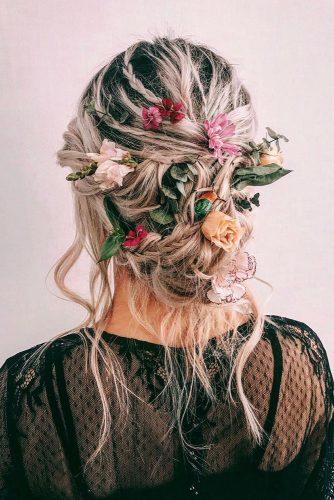 Loose bun with flowers
For thin hair, you can also opt for wedding hairstyles with flower. Pack your hair into a low loose bun, and decorate with flowers for that romantic and whimsical feel.
Stylish Swept Wedding Hairstyles
Source: my_wedmakeup via Instagram, theupdogirl via Instagram, christyyoo_artistry via Instagram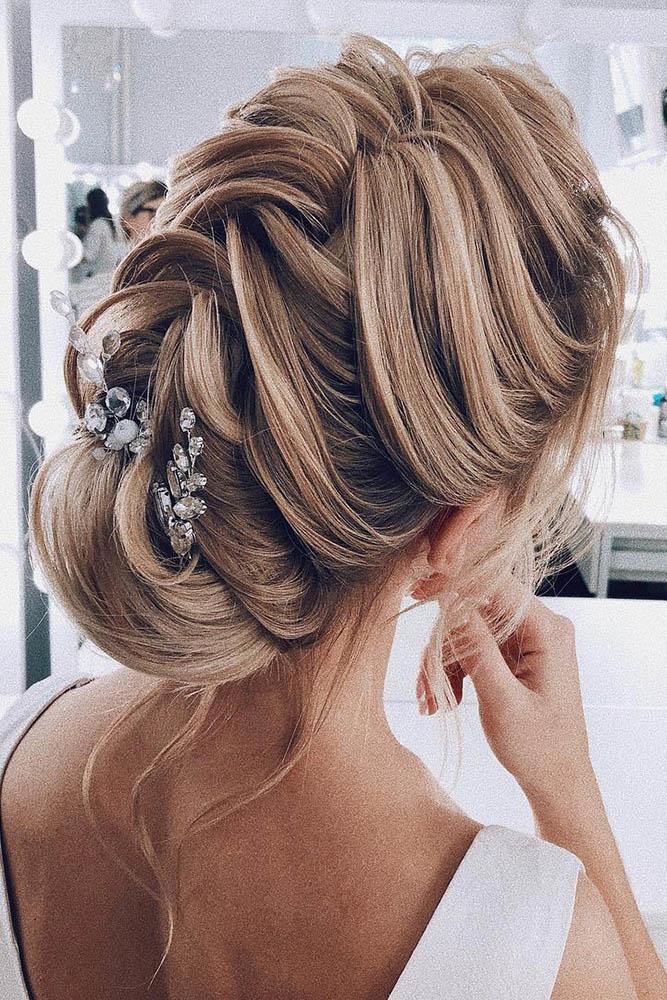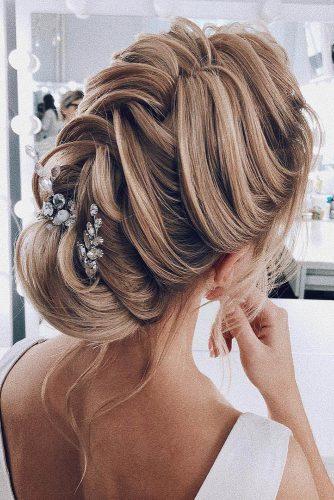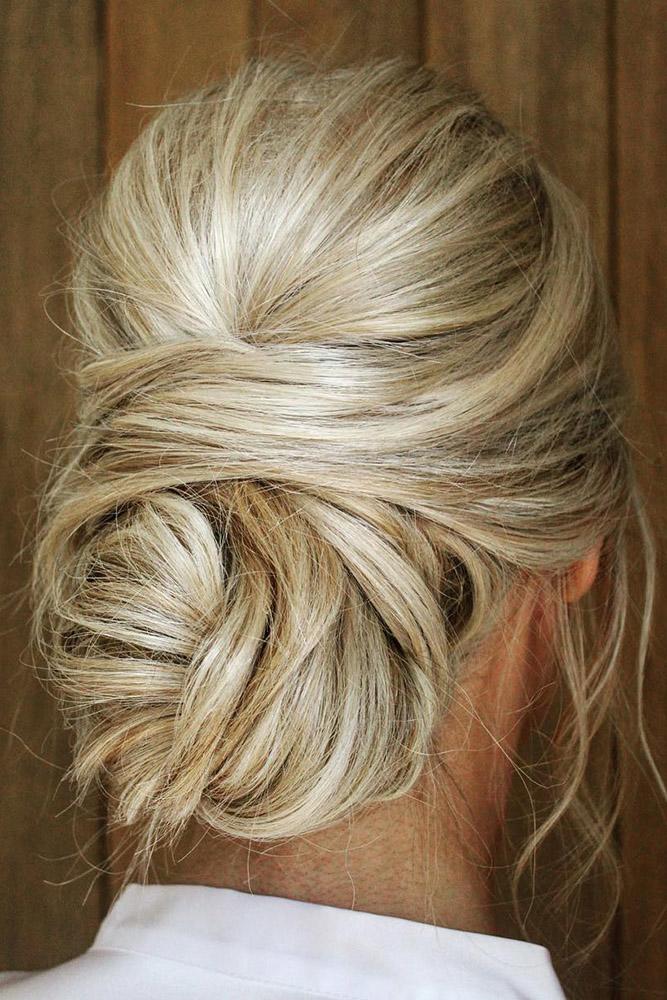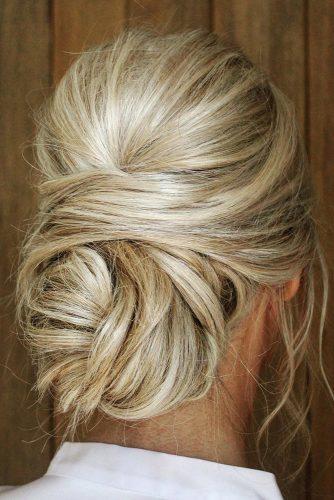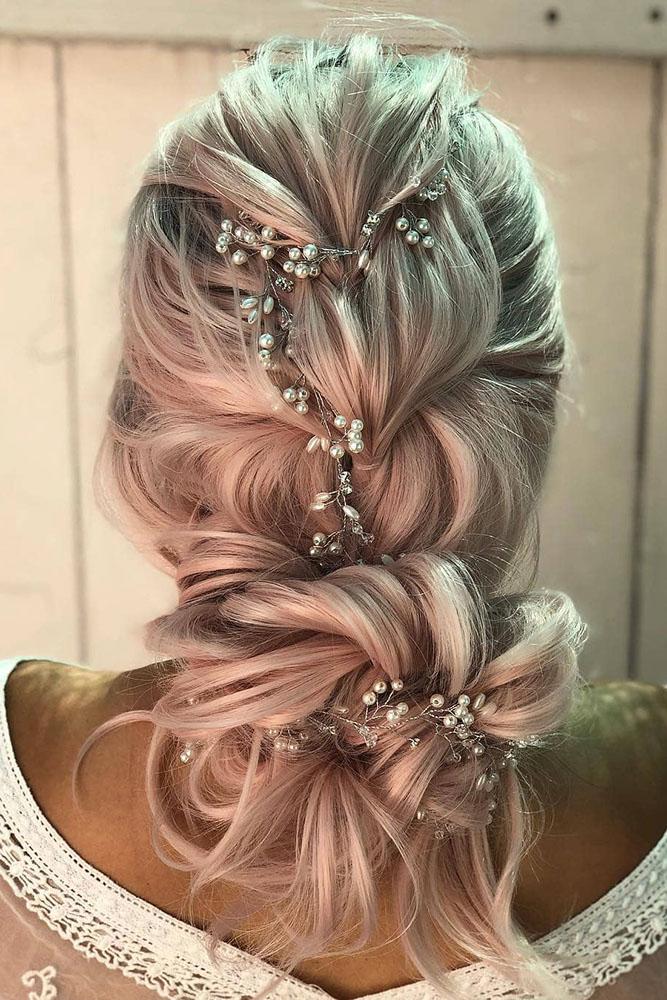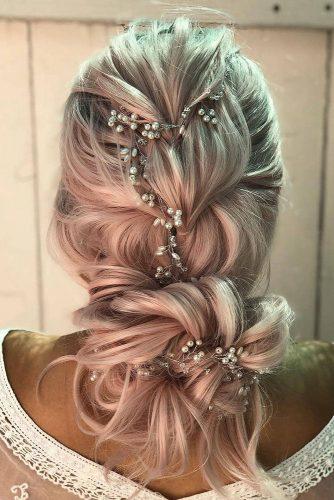 Wedding Hairstyles For Black Brides
Source: naturalhairbride via Instagram, Rex Features, jasonbolden via Instagram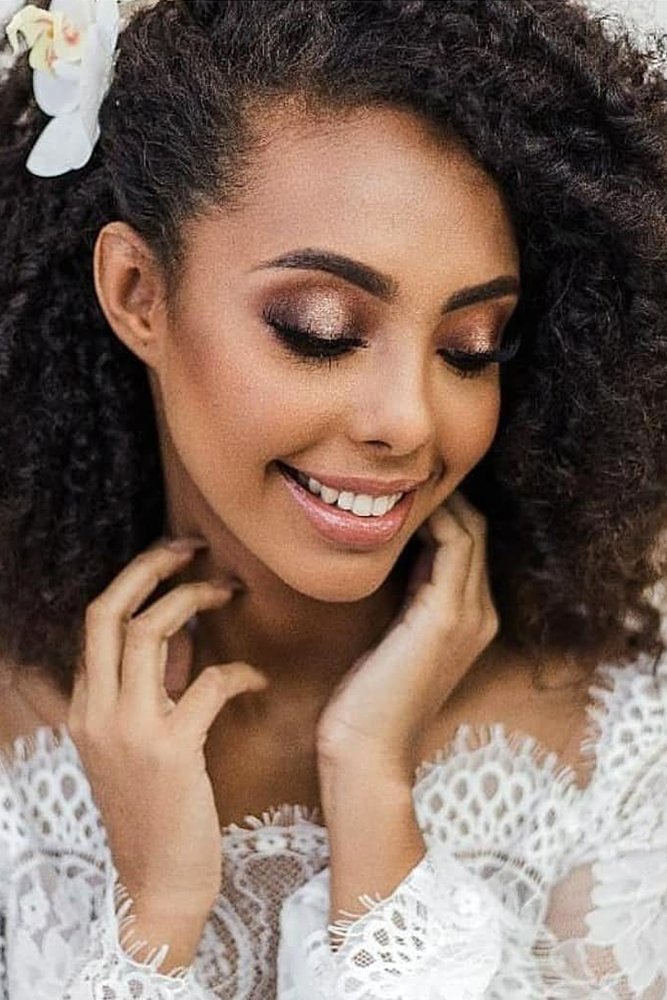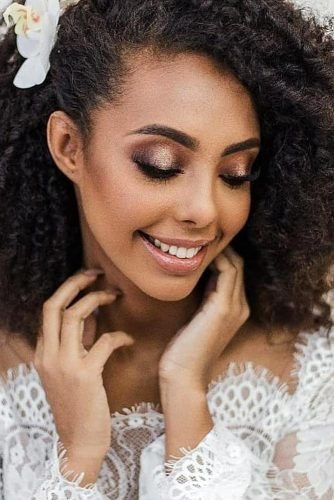 Natural kinky curls
The black bride can also flaunt her glorious full and curly nappy hair. Go natural by leaving your hair out in its full kinky glory. Accessorize with flowers or headpieces.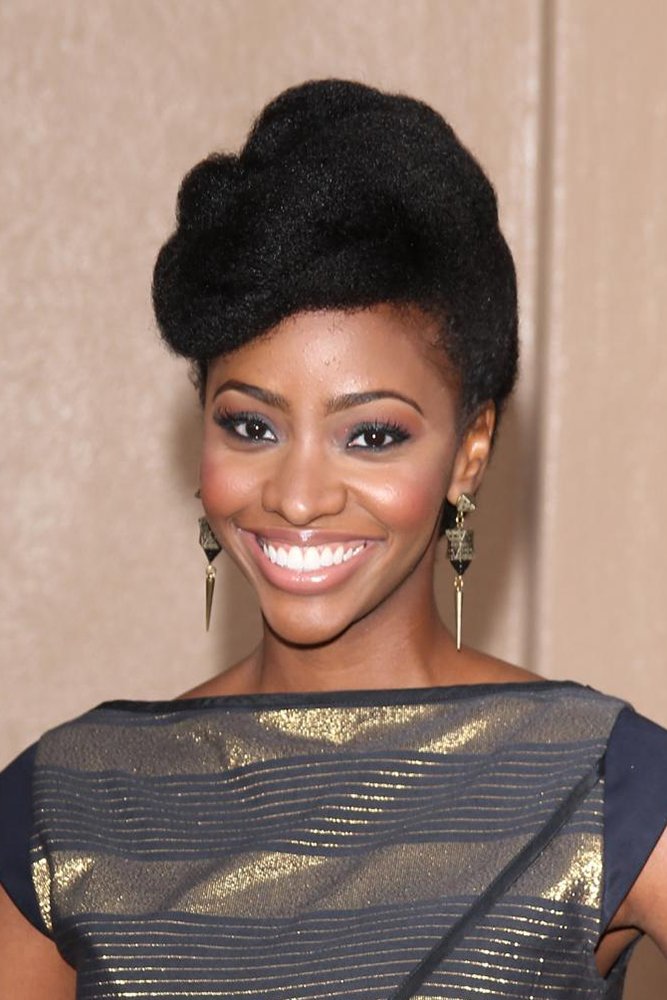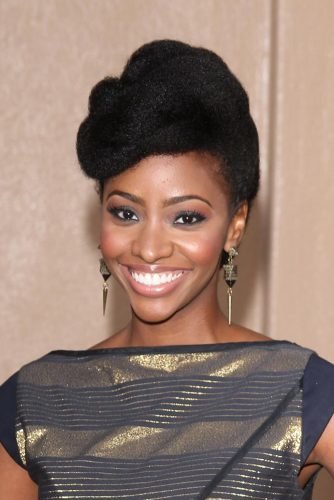 Braided pompadour updo
One of the beautiful black wedding hairstyles is pompadour. The black woman has full nappy hair, so this keeps it in place. Add some bejeweled pins for the bling effect.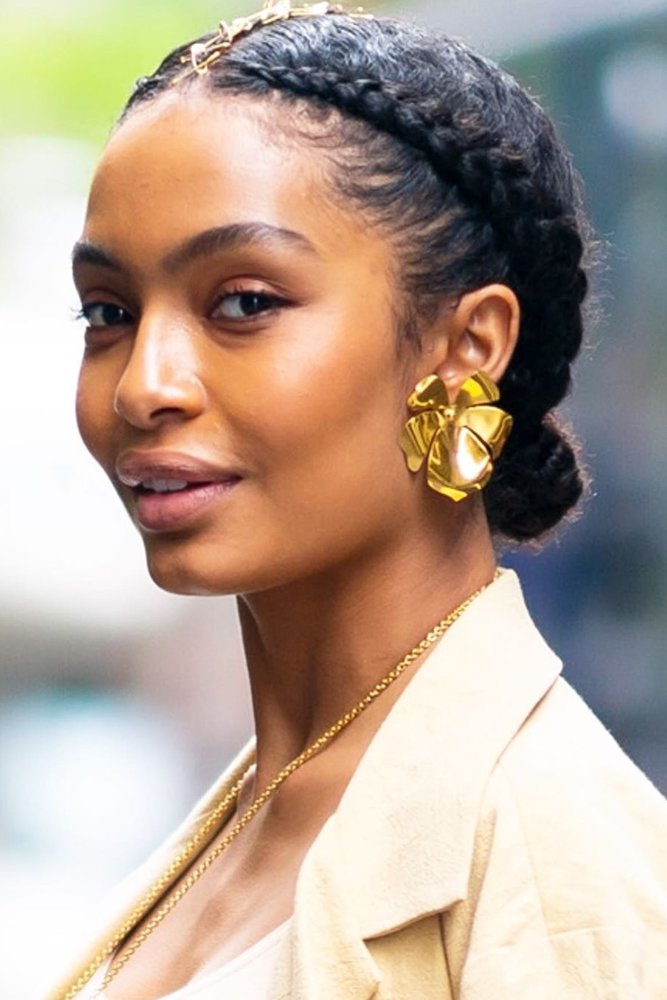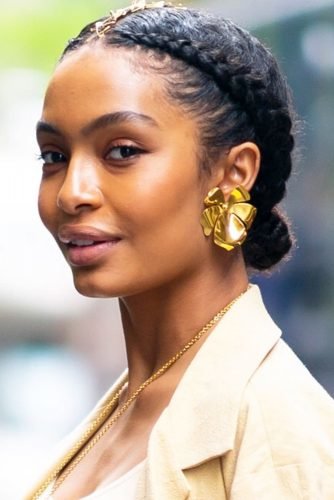 French and rose braided updo
Wedding hairstyles for black women are works of art, so is this. Very intricate and well detailed, it requires the graceful hands of an expert, takes time and needs patience.
Trendy Ideas To Style Bridal Bob
Source: gisellygoncalvesfotografia via Instagram, chloenbrown via Instagram, charlie__austin via Instagram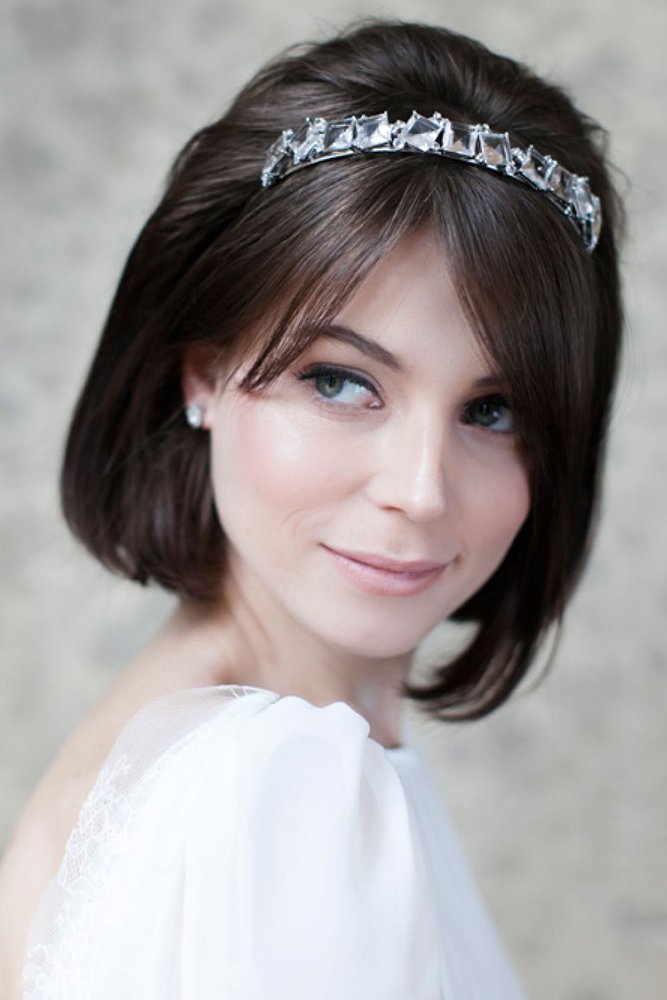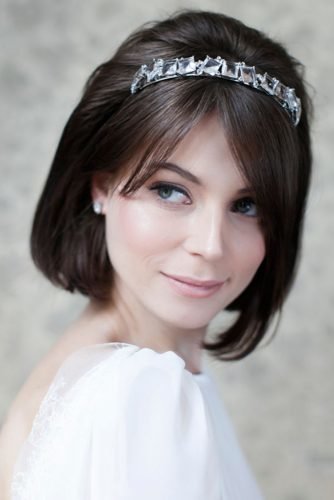 Resting Wavy Bob with jeweled headband
Celebrate wedding hairstyles for short hair by going ultra-glam with this. Make your hair into resting retro wavy side bob. Finish with a blinging bejeweled headband to the side.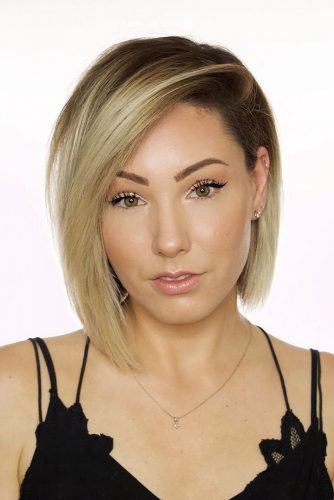 Smooth side sweep
Buy into the short wedding hairstyles with this smooth side sweep. Stylist parts and sweep your hair to the side, giving you a faux hawk. Have no worries about frizzing.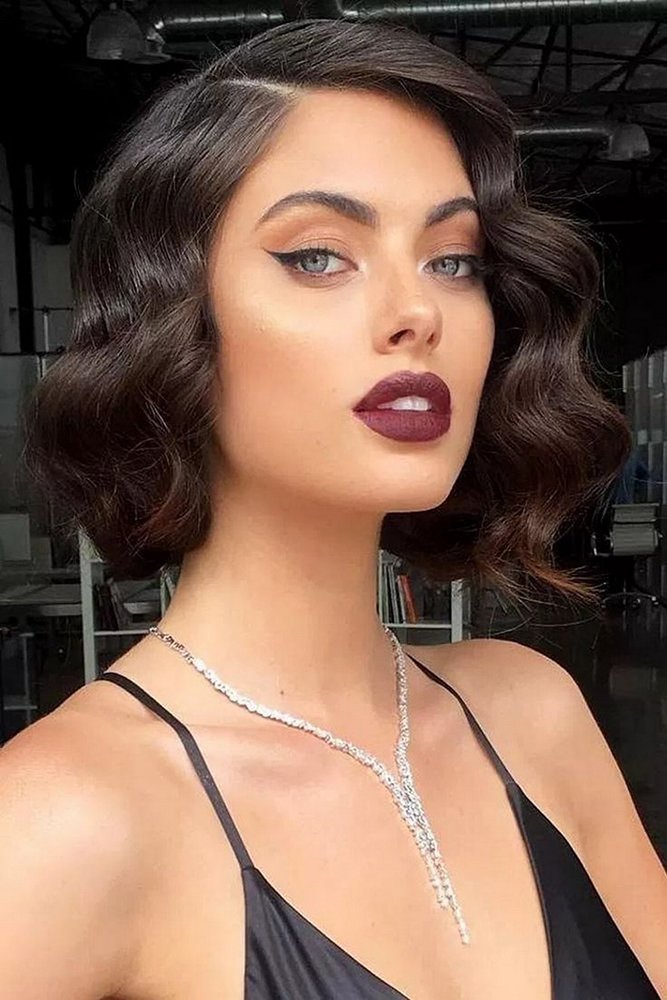 Classic Marcel finger waves
Got the Great Gatsby wedding theme in mind? Channel your glamour with this timeless Marcel finger waves. This hairstyle can be easily pulled off by brides with short and medium hair.
Stylish Wedding Hairstyles
Source: cruz.makeup via Instagram, zuhra_sullieva via Instagram, lenabogucharskaya via Instagram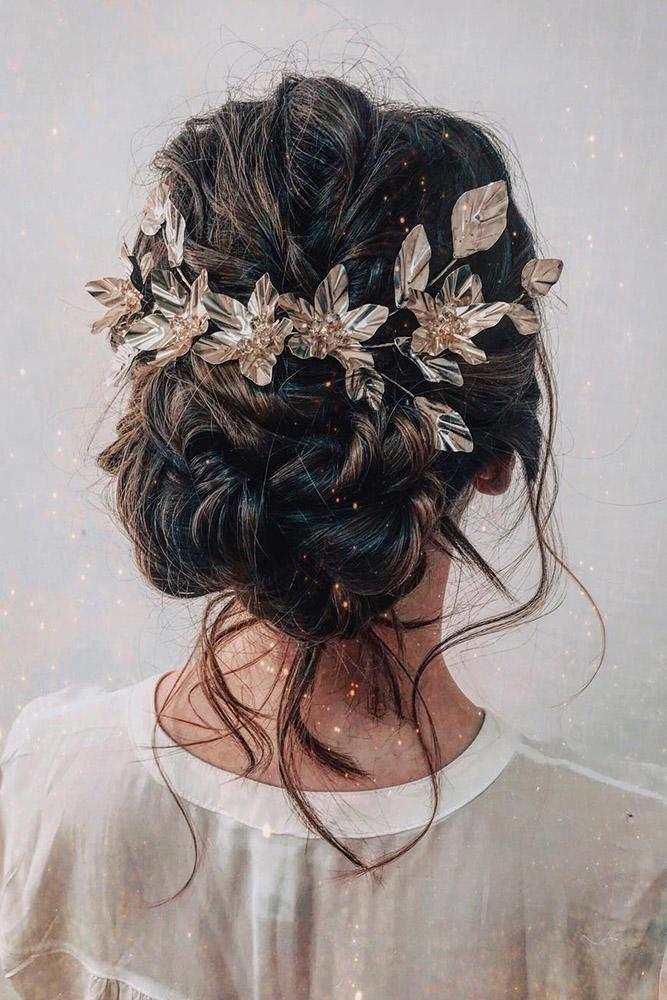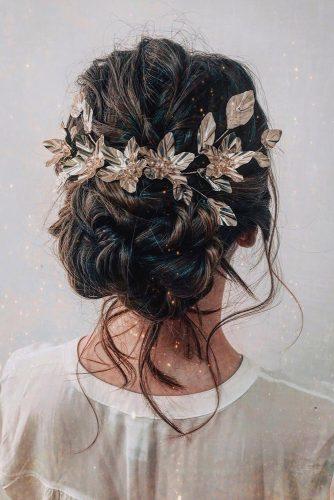 Very twisted updo with flowers
If you've got shoulder-length hair, whip it up into a twisted updo. This gives the edgy vibe. Accessorize with real succulents or flower-patterned pins. Perfect for medium hair length.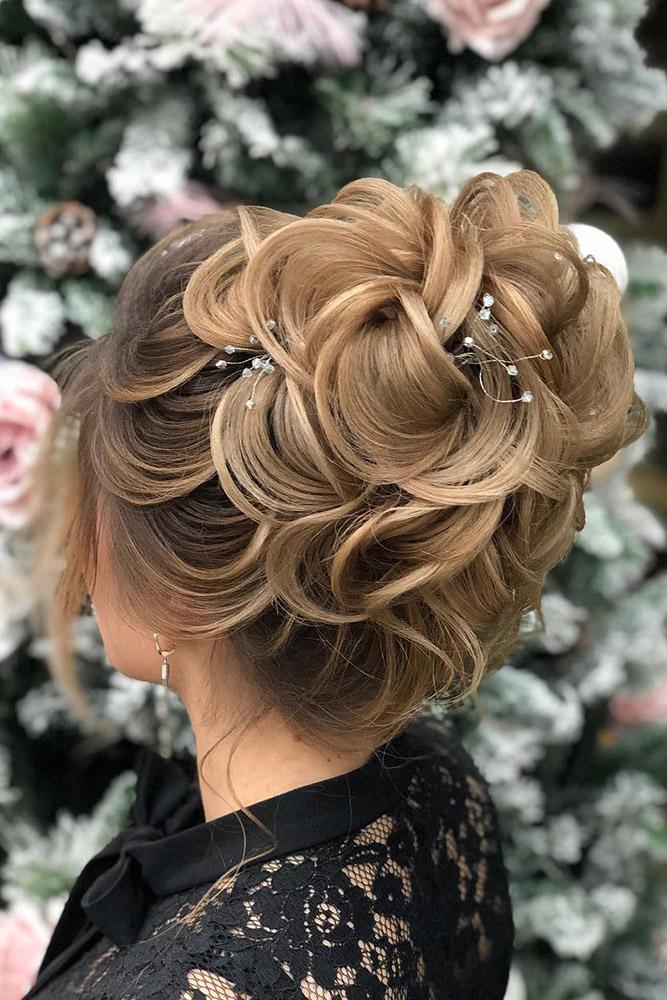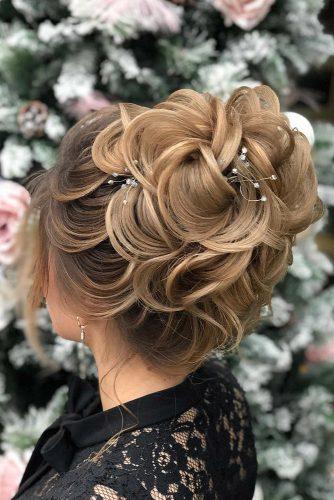 Evergreen updo with hidden pins
This is one of the best wedding hairstyles for shoulder-length hair. Roll Into beehive updo, and accessorize with shy pins. These hidden pins bling, pulling in the right attention.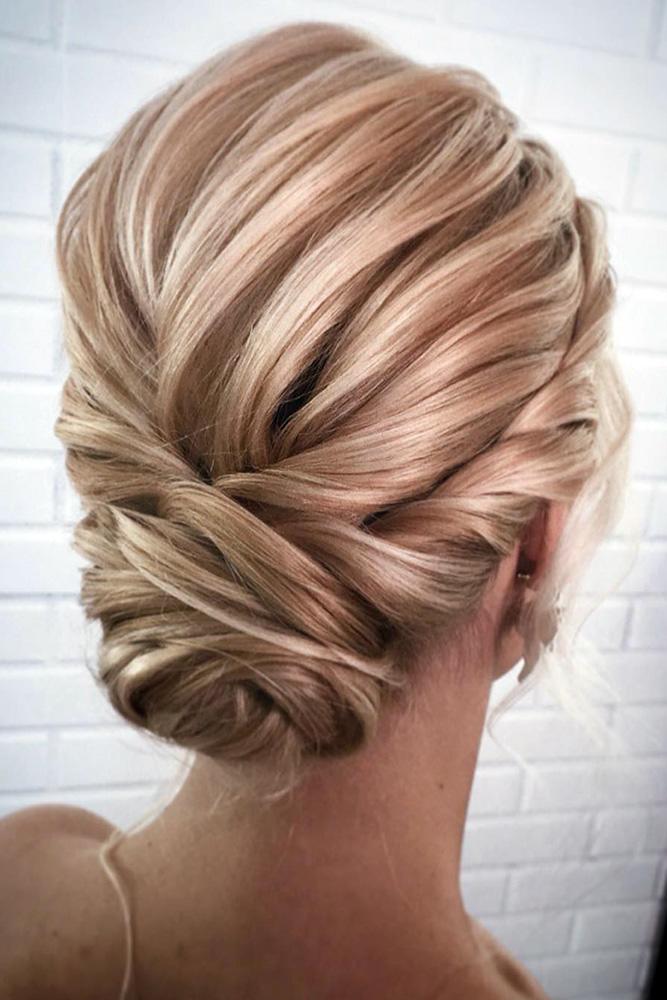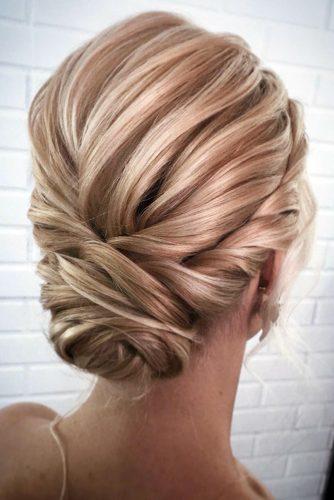 A twisted updo
A twisted updo is one of the eccentric wedding hairstyles for guests. It softly impresses your face as a guest, without imposing. Twisted updo gives a relaxed and confident look.
And there we have it with 36 kinds of wedding hairstyles for the big day. The bride's look, as we always say is everything, and she must be the cynosure of all eyes. It begins with the hair of her head to the soles of her feet, making the hair very important to us. We've put down simple wedding hairstyles for the bride, and wedding guests alike, as they should also look glam. So, if you're searching for any kind of wedding hairstyles, this is your stop point.