Your husband-to-be fell in love with you, every detail. He loves your body, he loves your mind, he loves your soul. Getting married doesn't mean you have to change a single thing, and that includes your hair. We have a stellar list of short wedding hairstyles that can't be missed, no extensions required.
Photo 1-6: Wedding Hairstyle Ideas For Short Hair
Your wedding hairstyle doesn't need extensions. In fact, short hair can bring even more options to the table. Short hair is light, feminine, and frees up the face. One of our favorite short hair looks is side-swept. Side swept hair leaves one side completely exposed. This lets your cheekbones, jaw line, neck and shoulder out in the open. This is perfect for ornate earrings and necklaces, and gives your wedding photographer the opportunity to literally shoot two sides of you.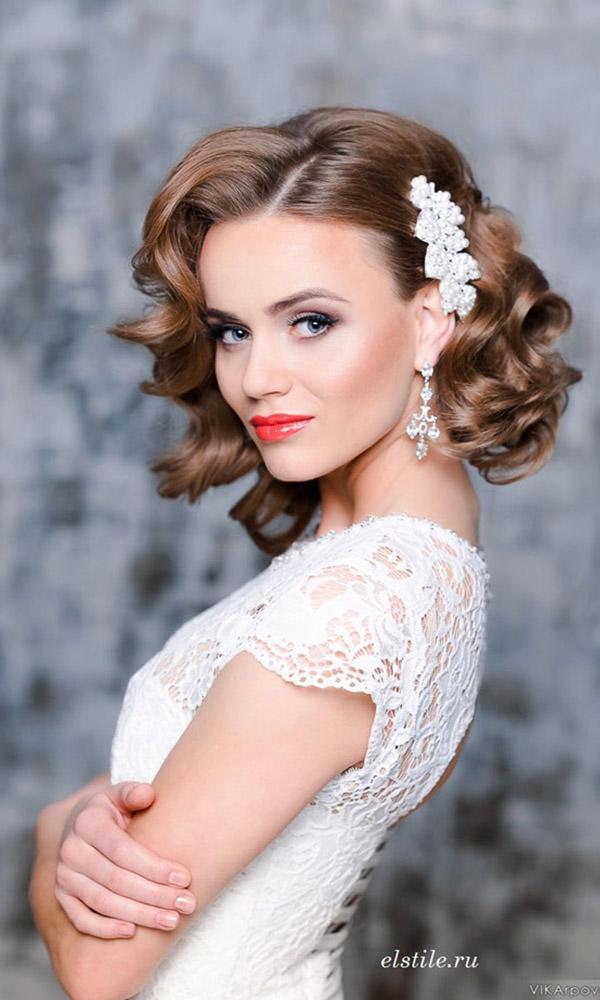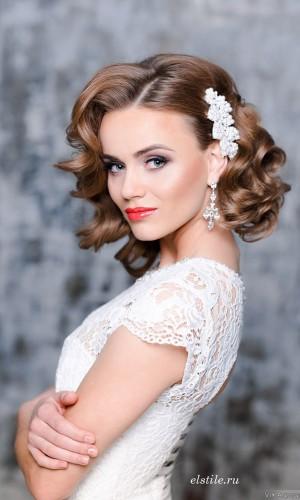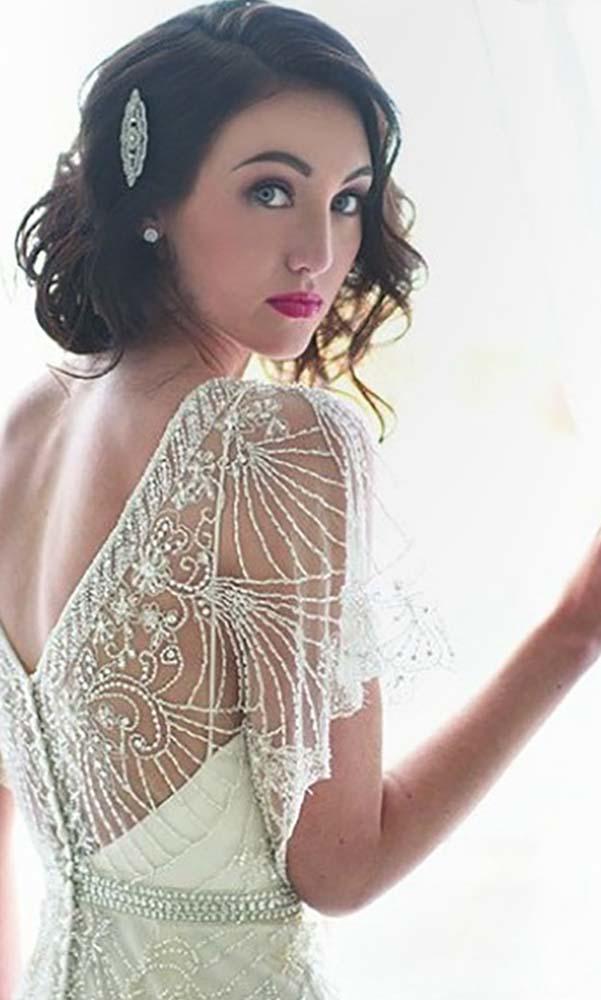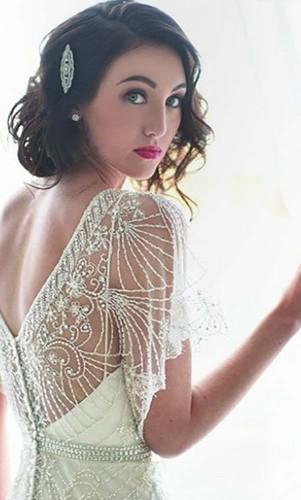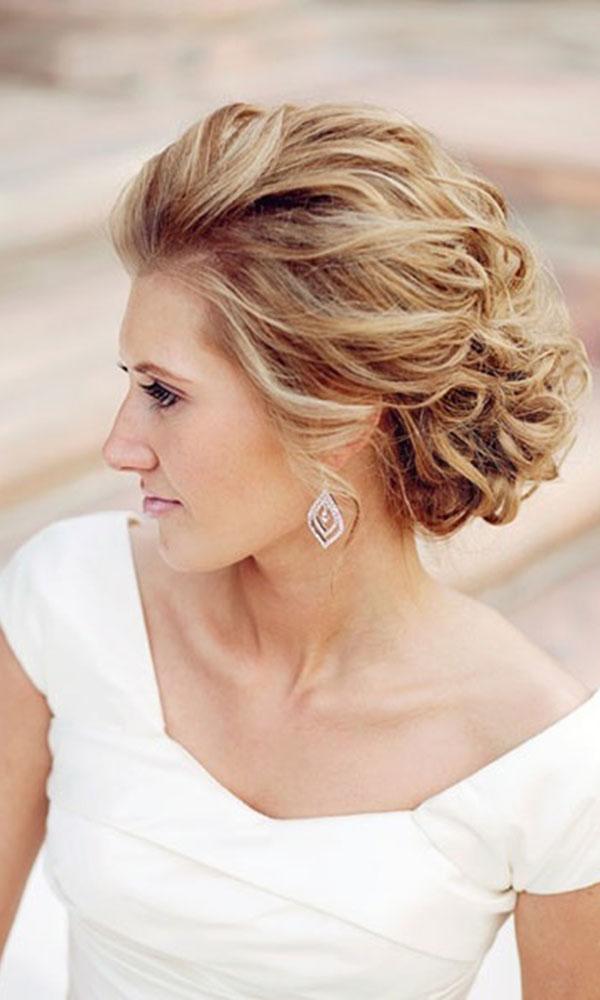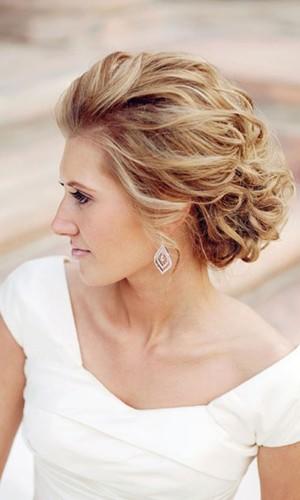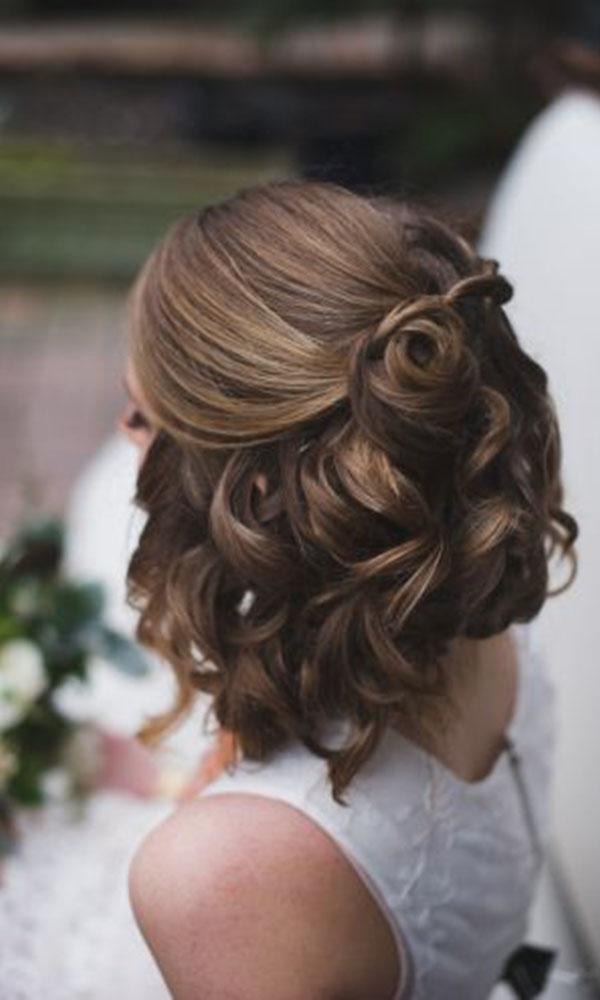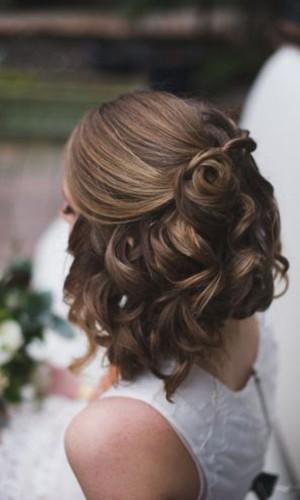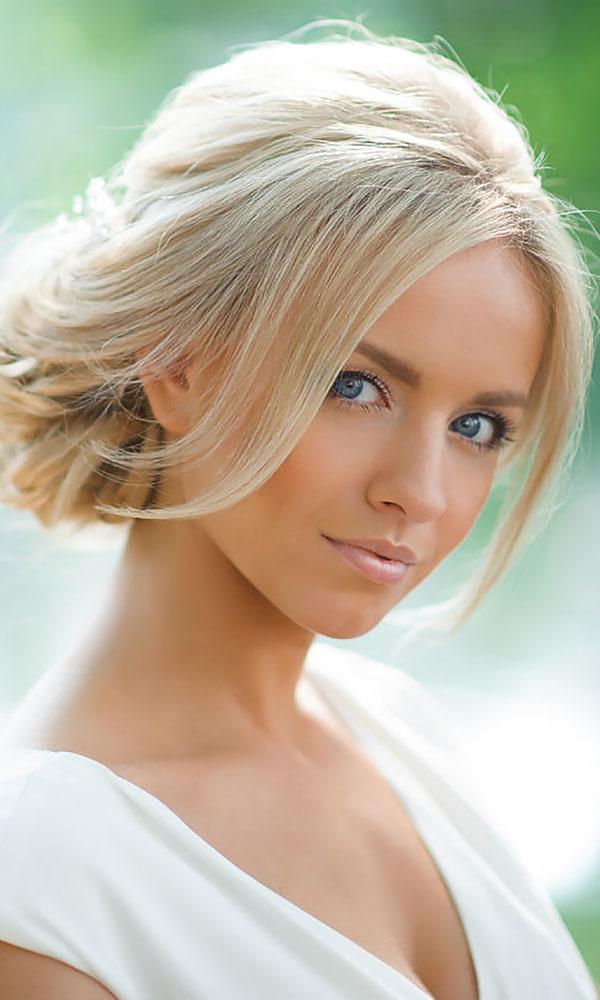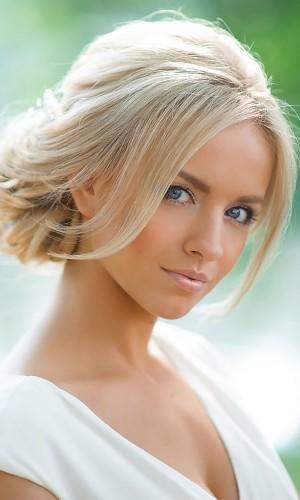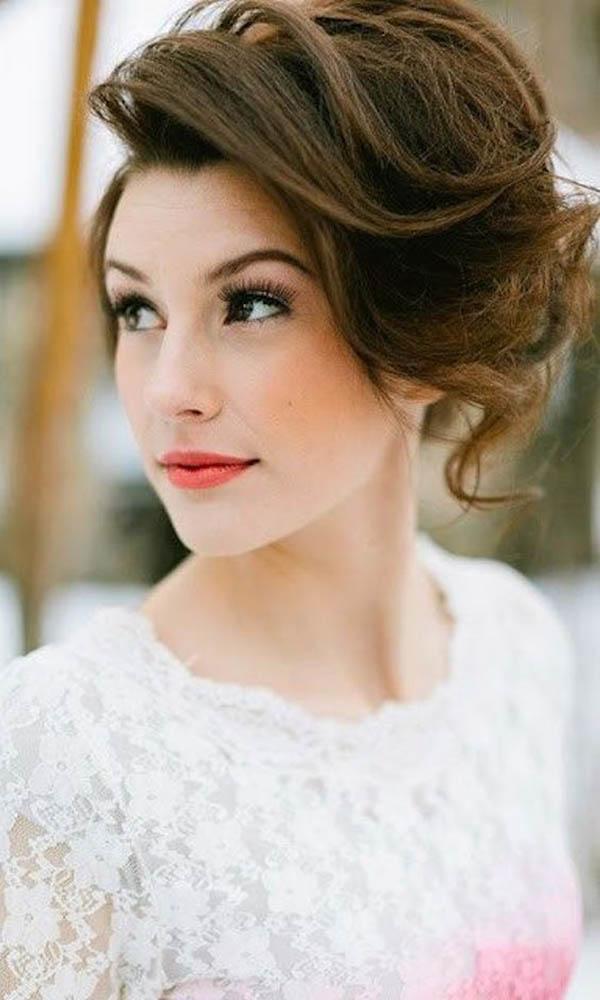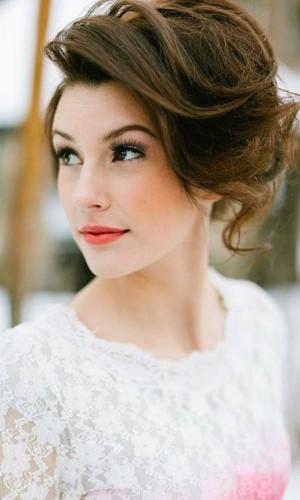 Looking for wedding hairstyles ideas? Check out top Pinterest trends!

Photo 7-12: Pretty Wedding Hairstyle Ideas For Short Hair
It's almost as if halos were made for short hair. Try these gorgeous accessories in an updo, or add some volume with a few curls. Traditional wedding gowns look picture perfect with elegant up-dos and a few delicate accessories. Short hair is just perfect in in this scenario. It let's you show off every piece you put so much thought into while still looking stunning.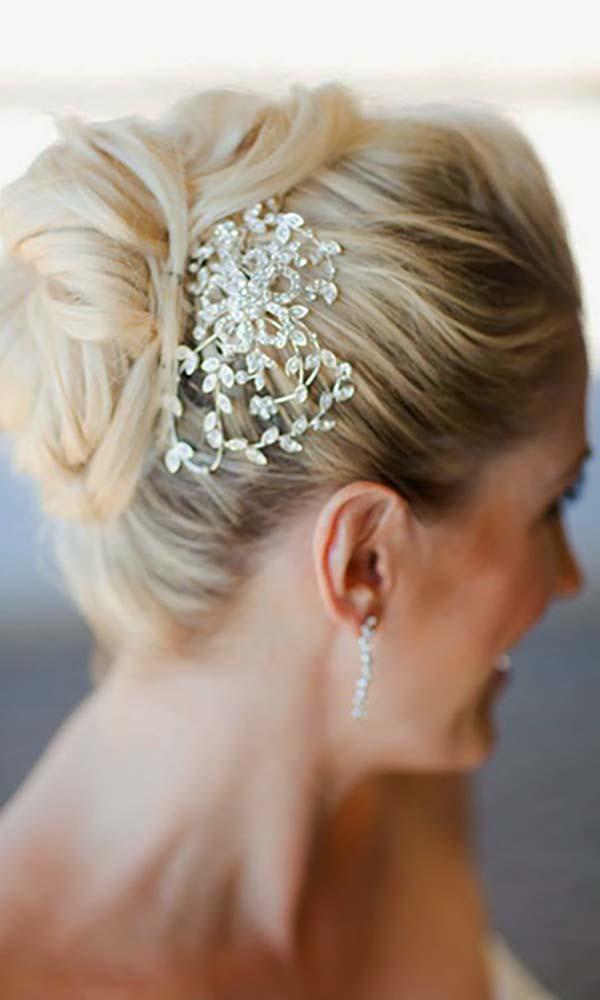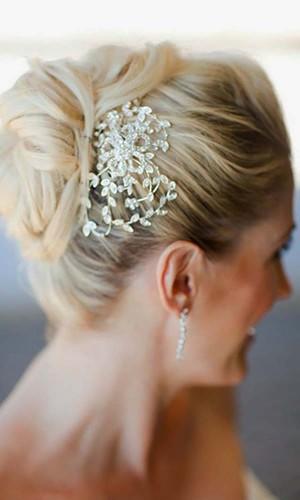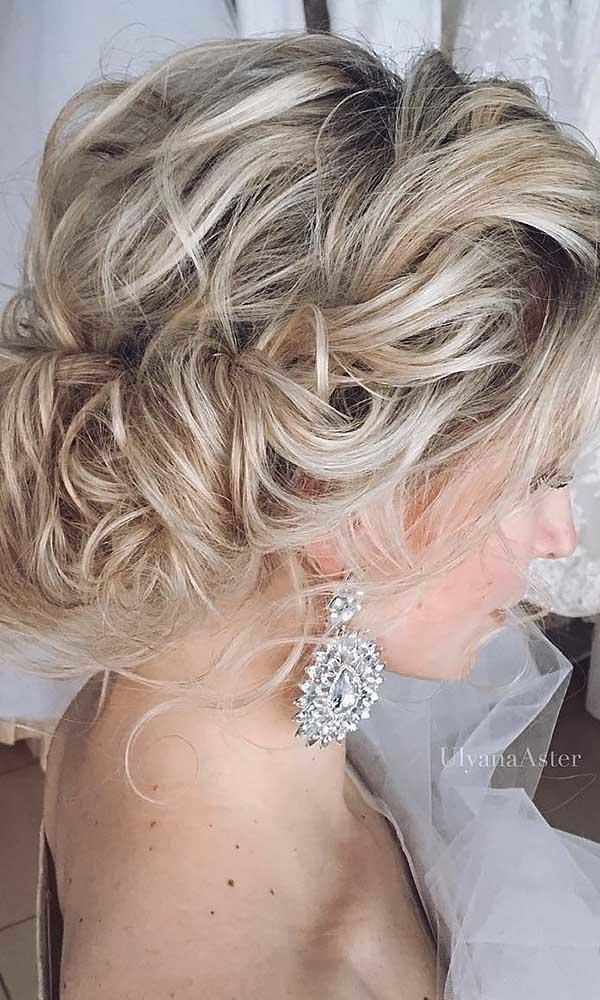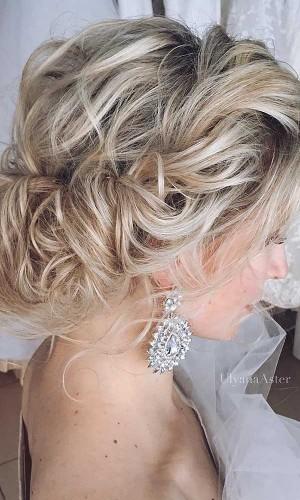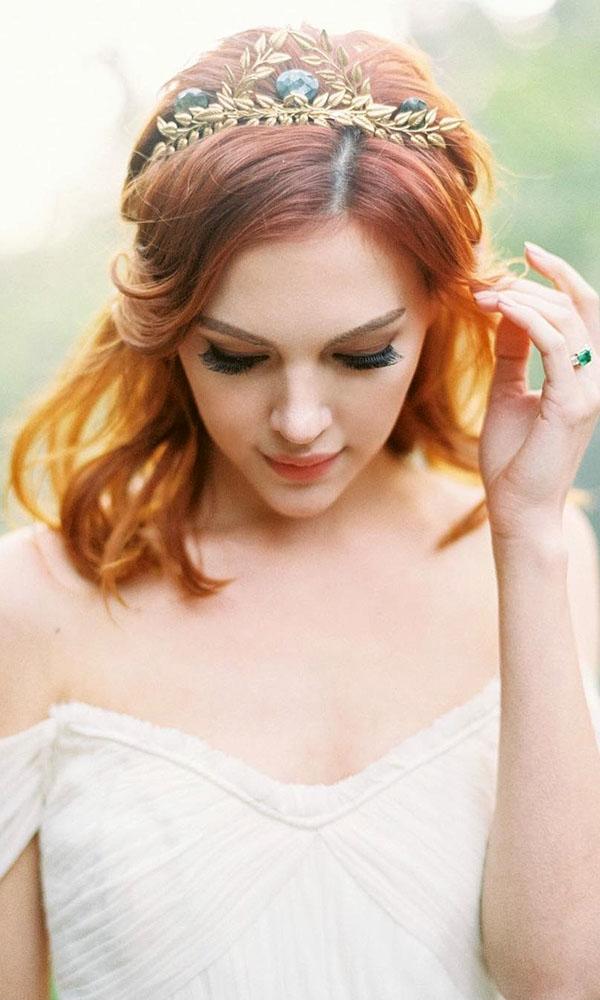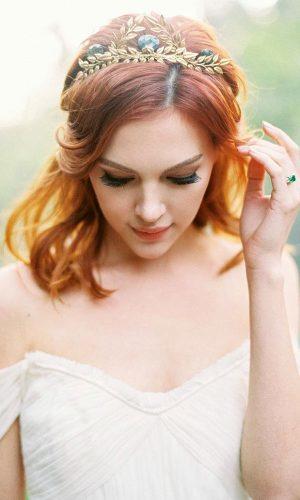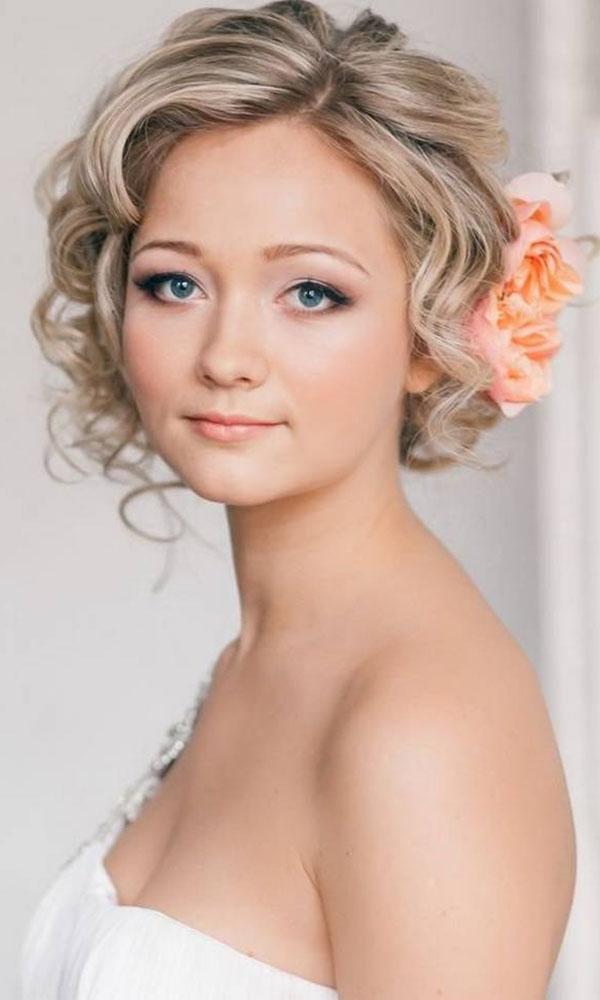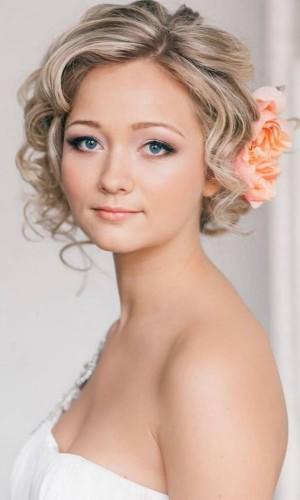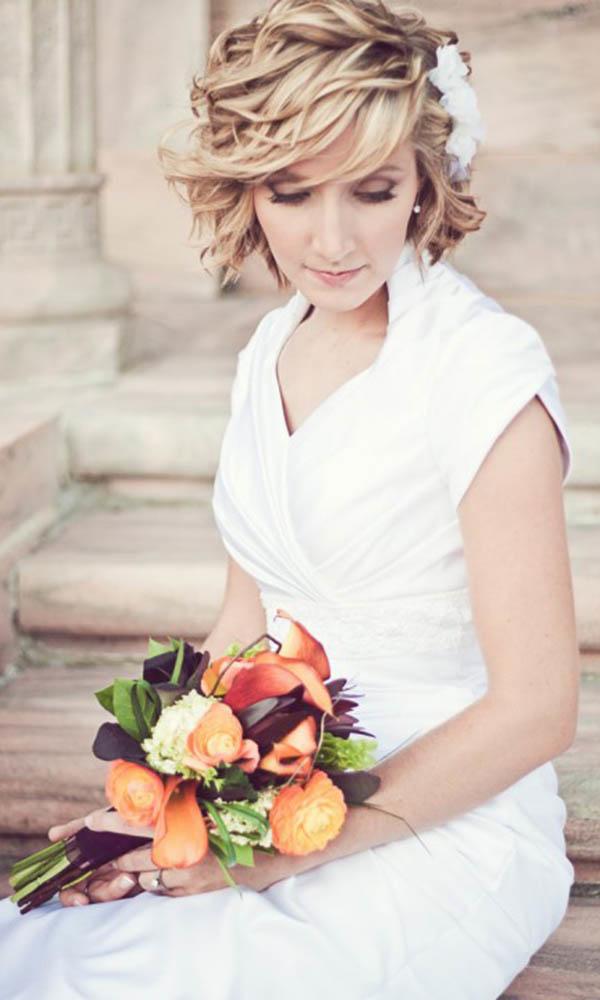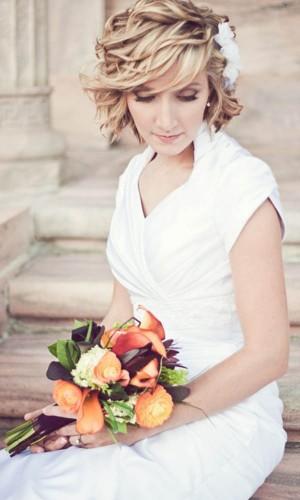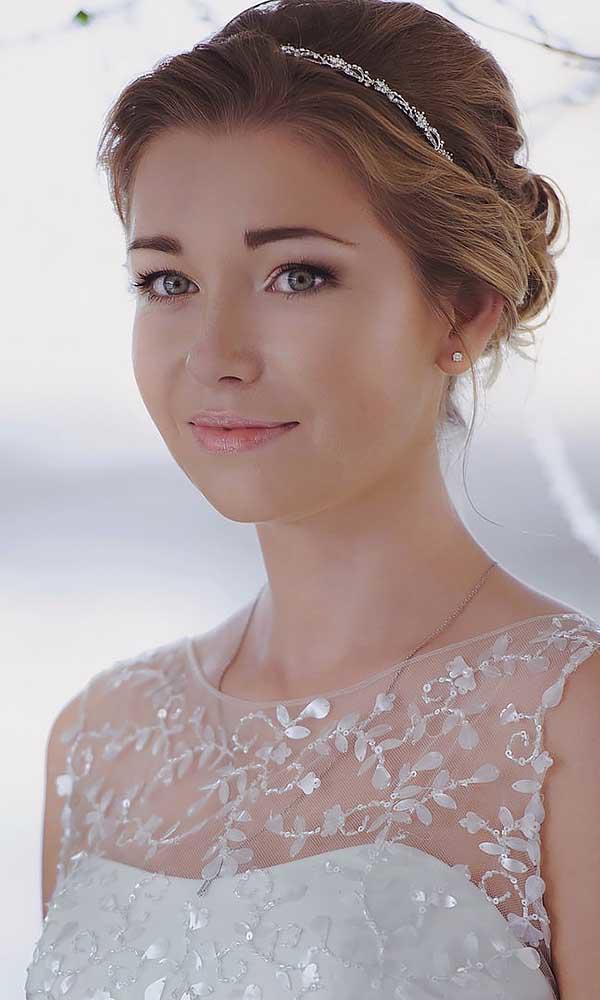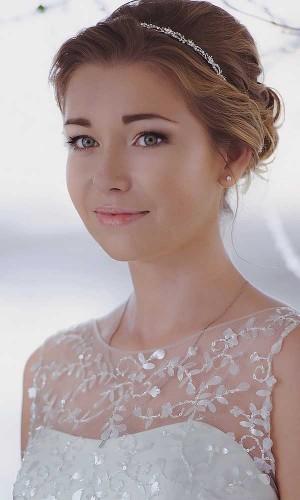 Photo 13-18: Easy Wedding Hairstyle Ideas For Short Hair
There are many short hair wedding styles that are super simple to put together. An easy bun can pull off your entire look in just a short while, leaving tons of time to accessorize. Rustic and Boho wedding themes will love the addition of a few flowers or jewels mixed in with your short hair bun or braids.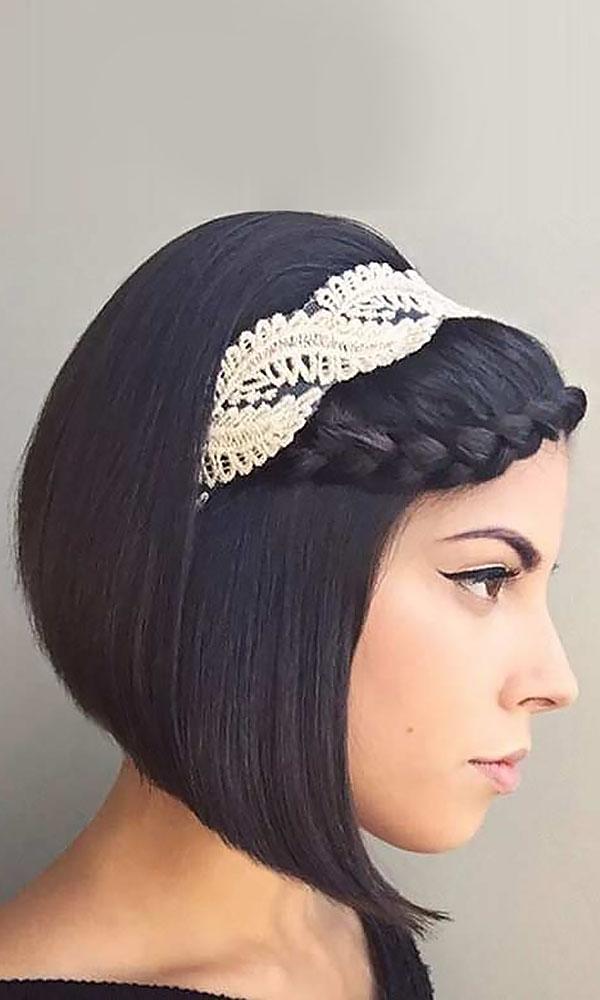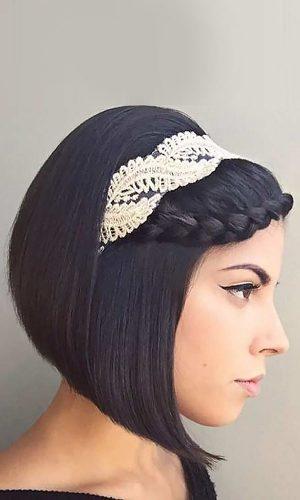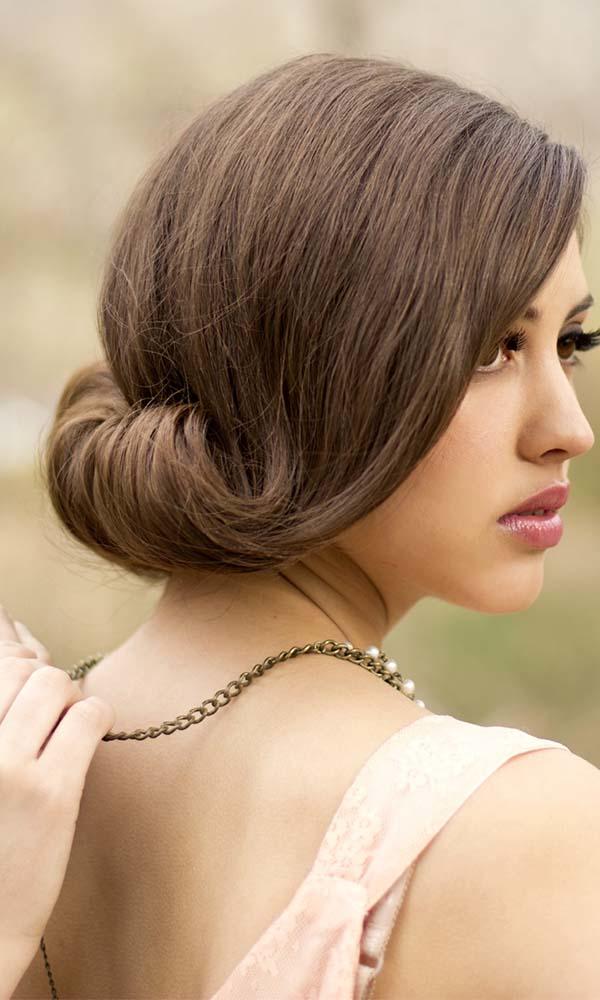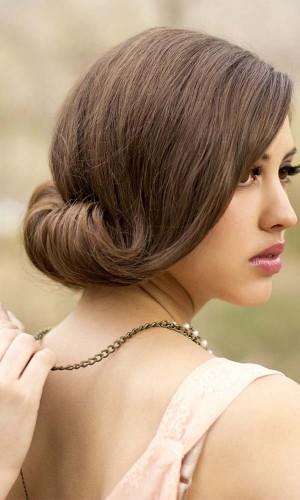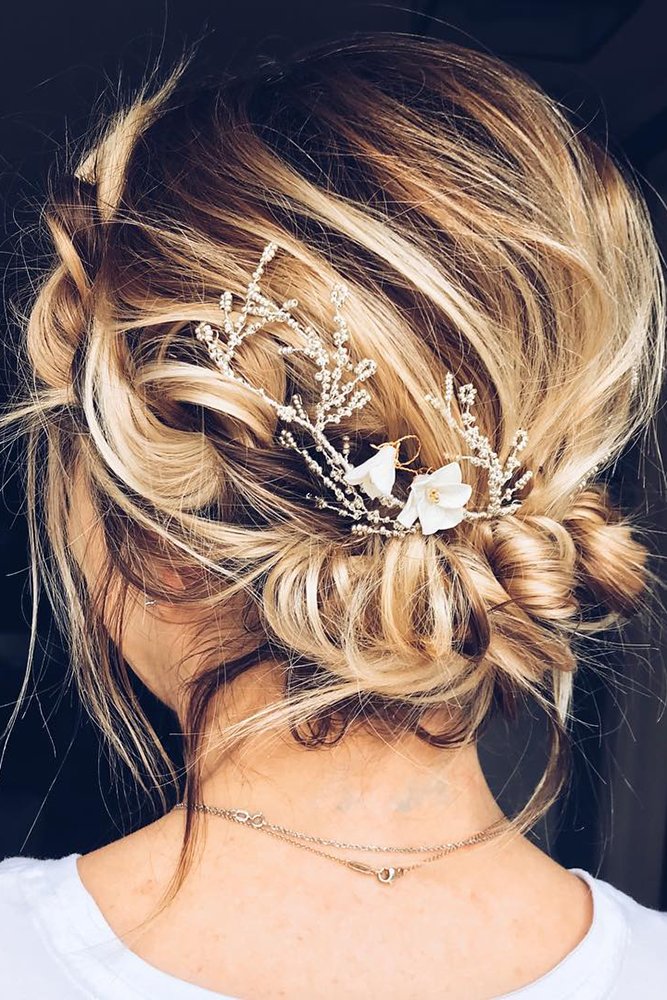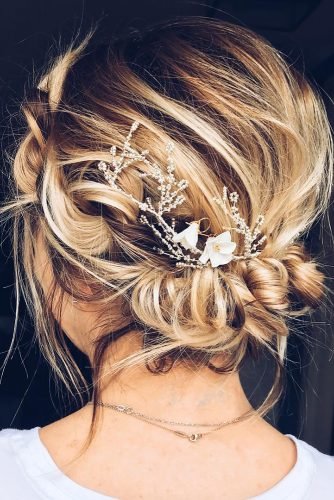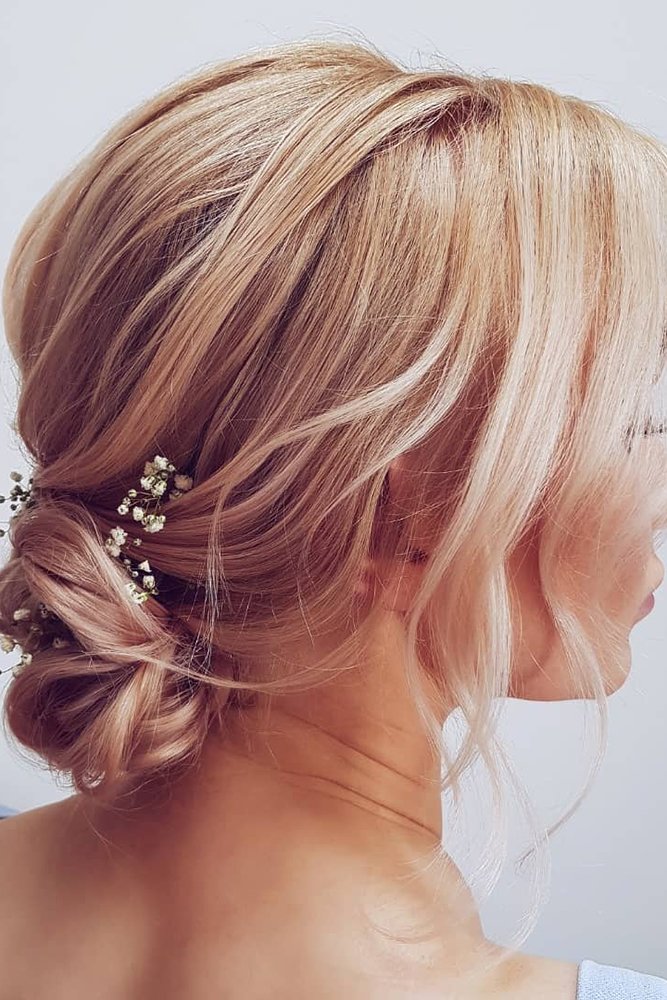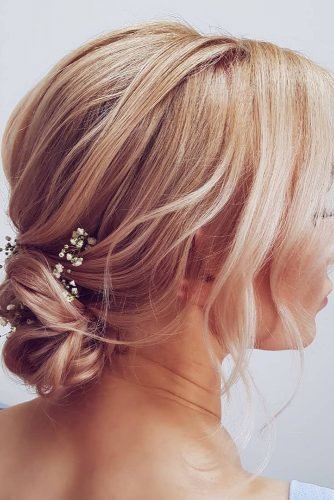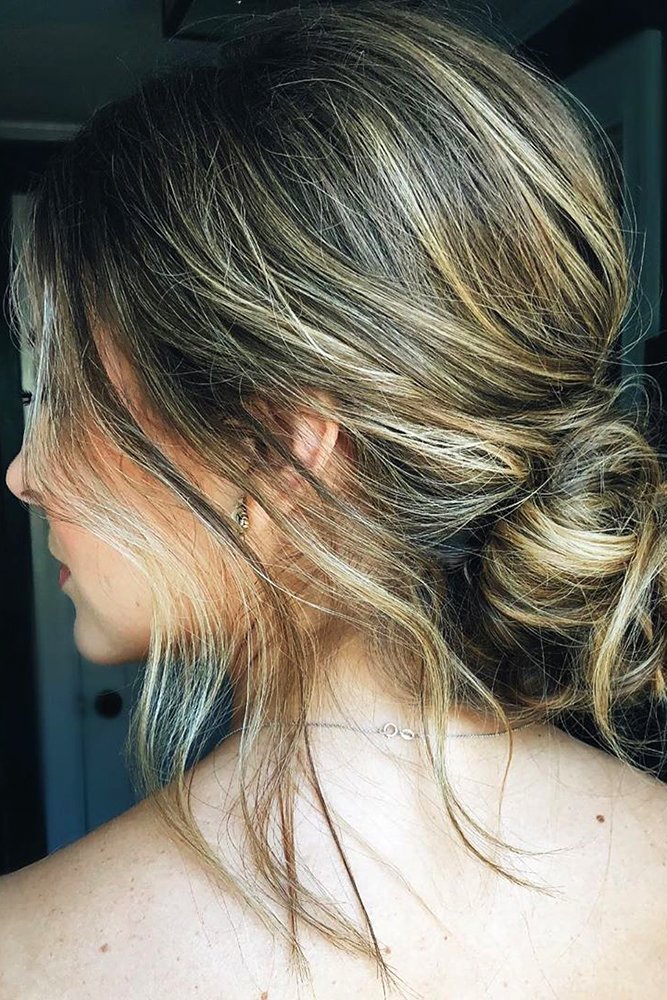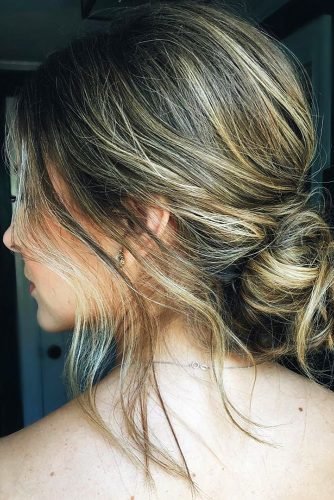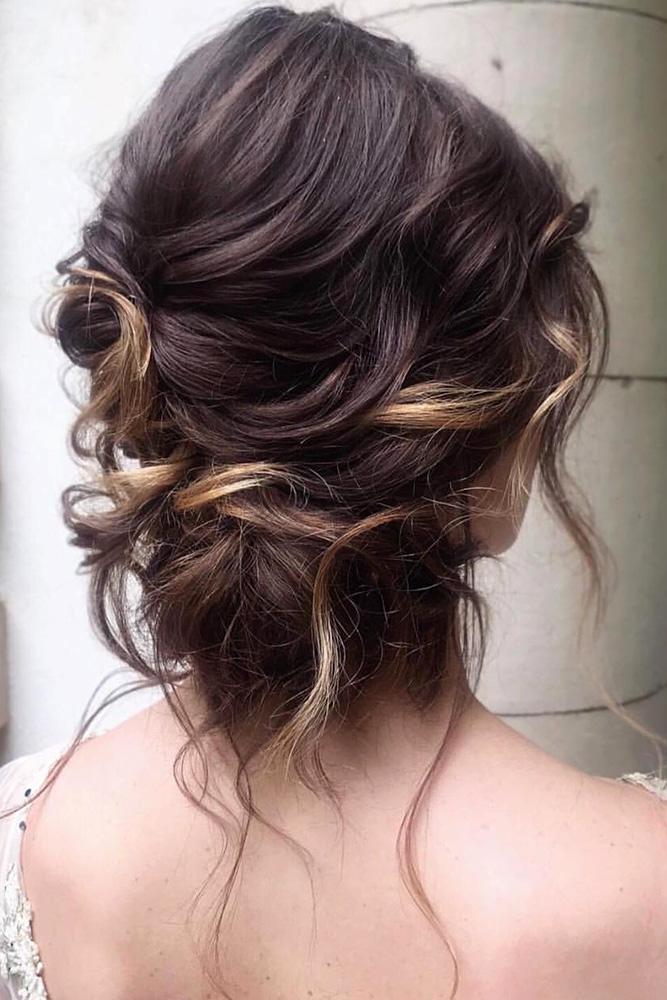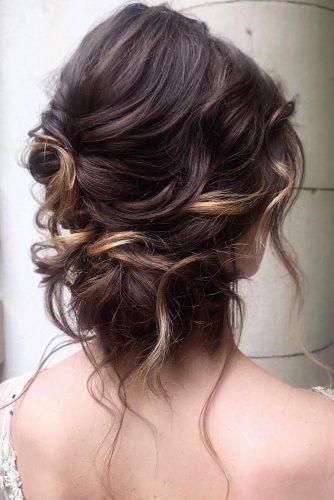 Photo 19-24: Vintage Short Wedding Hairstyle Ideas
Retro is always in. Silver screen starlets of decades gone by have dazzled Hollywood with their short cut locks. From the 20's through the 90's, short hair has made a statement. These vintage looks are perfect for any theme from traditional, rustic, and ultra modern. Regardless of the theme or decade you are emulating, your short wedding hairstyle is sure to steal the show.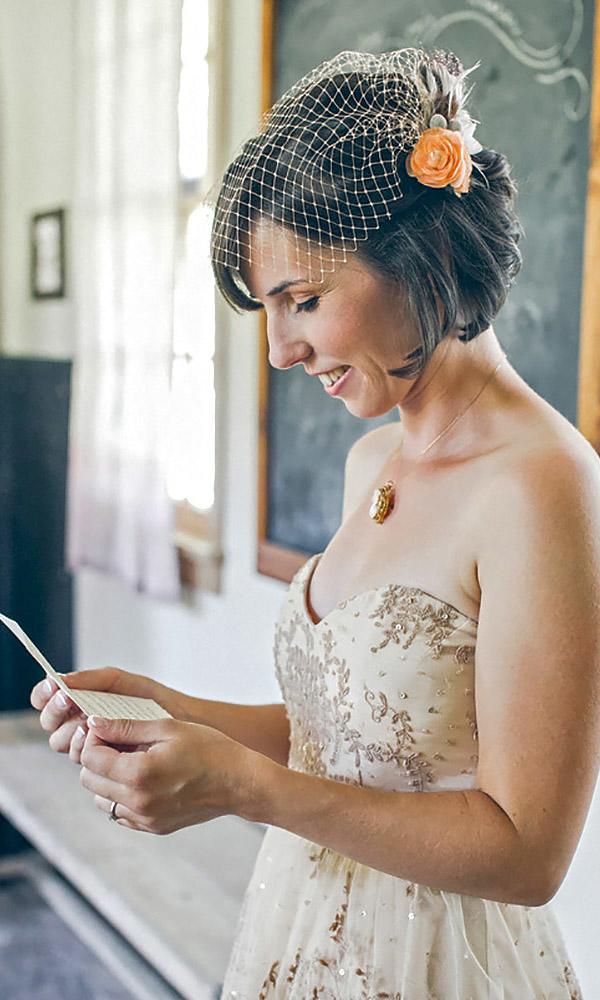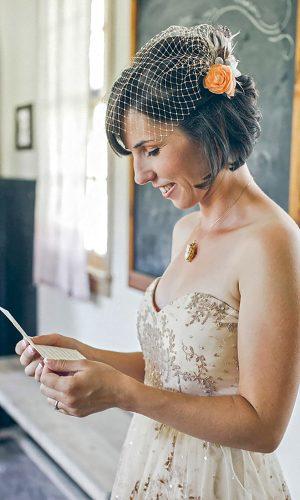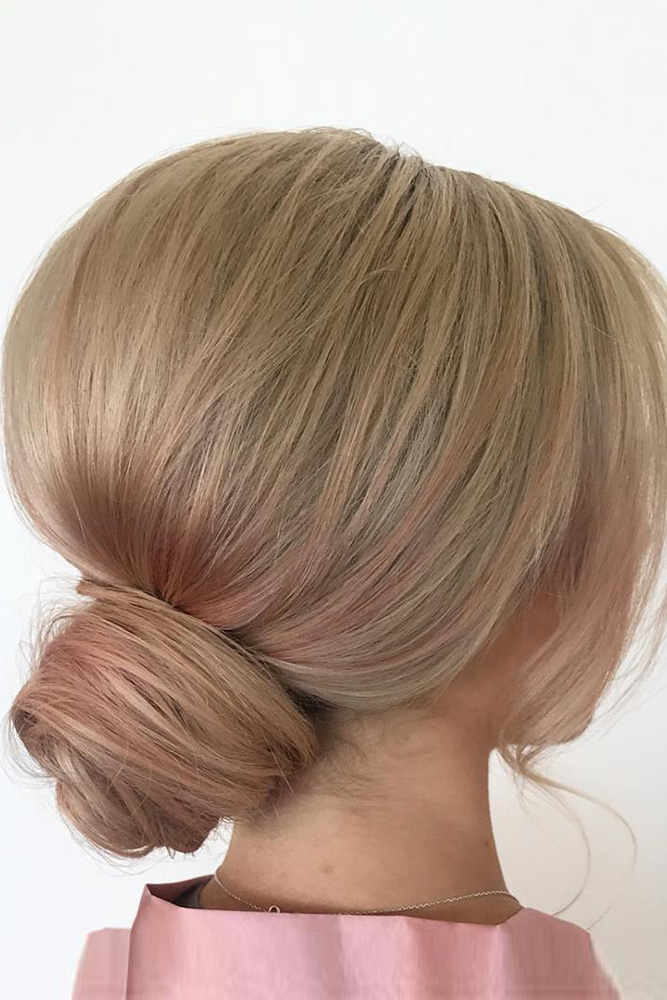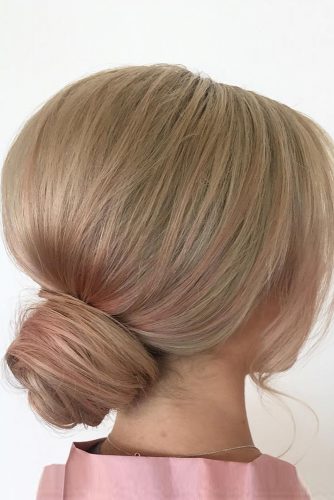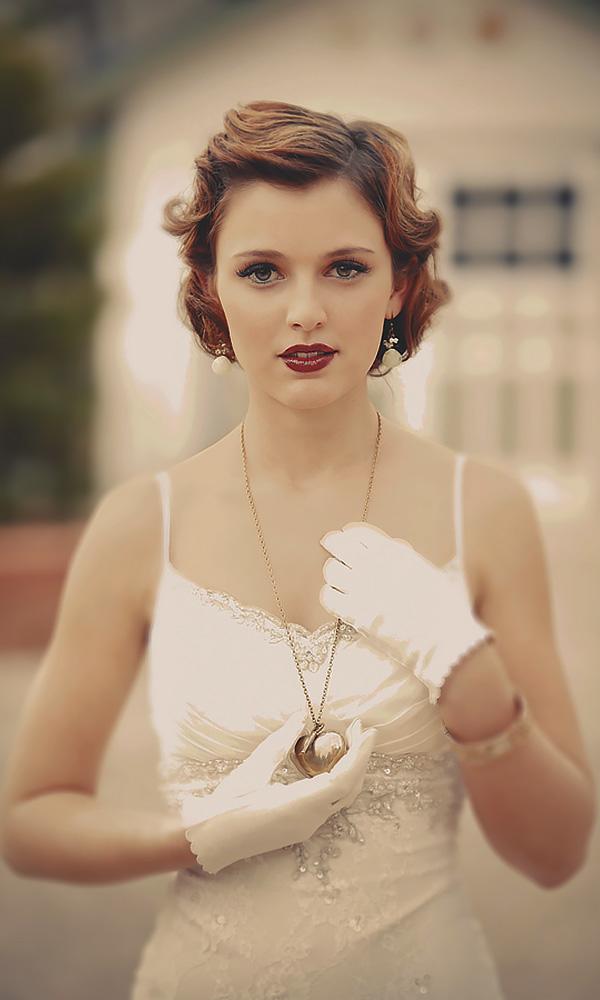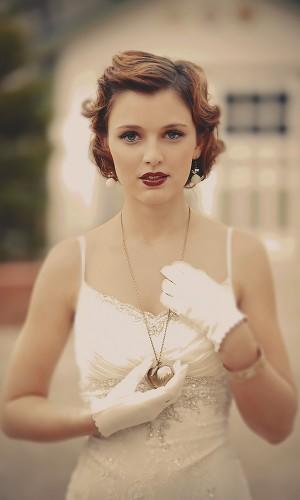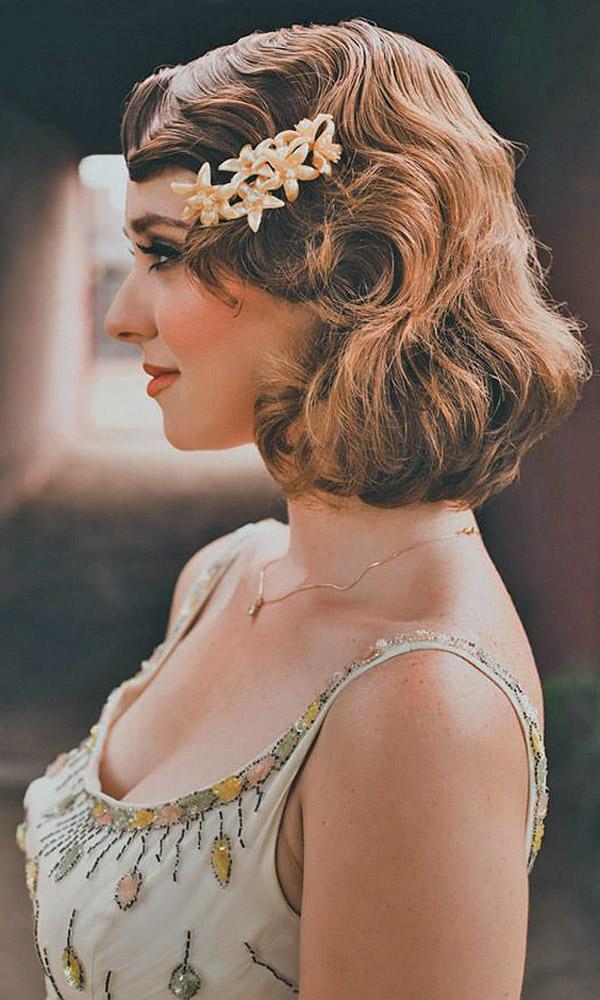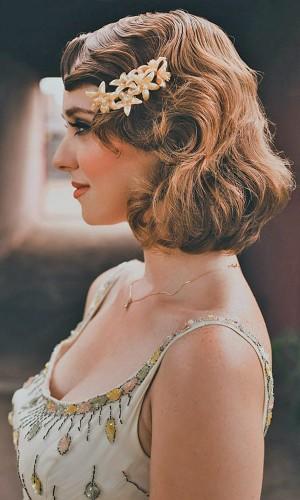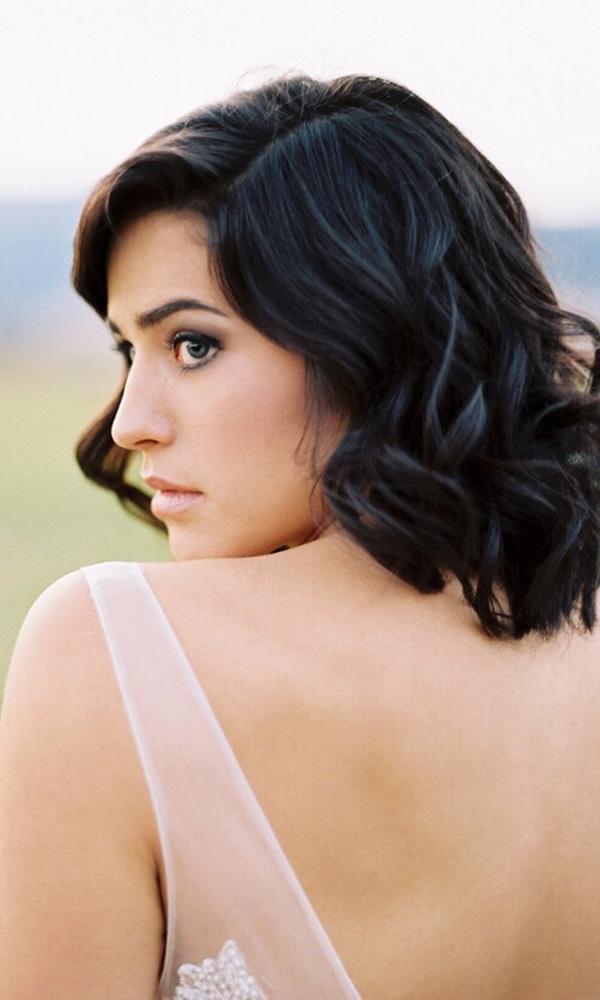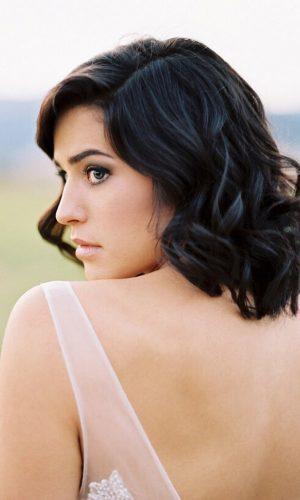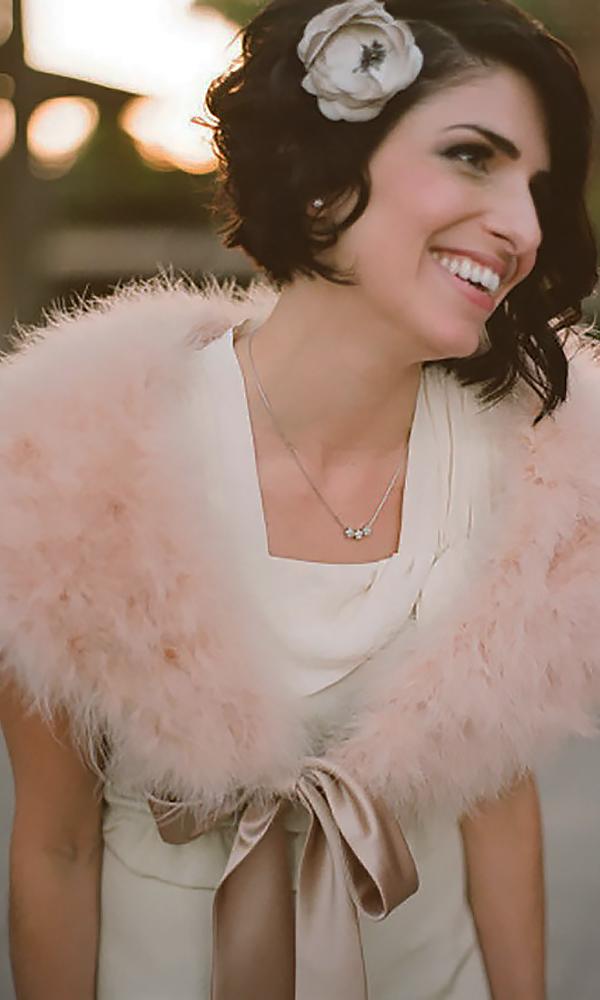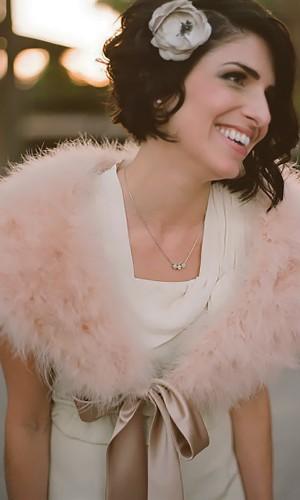 Photo 25-30: Elegant Short Wedding Hairstyle Ideas
Regardless of your hair length, updos are always classic. Short hair is simply elegant in this style, and sure to drop jaws during you walk down the aisle. Pair this with the classic princess (A-line) wedding gown and traditional accessories to pull of the perfect fairy tale look.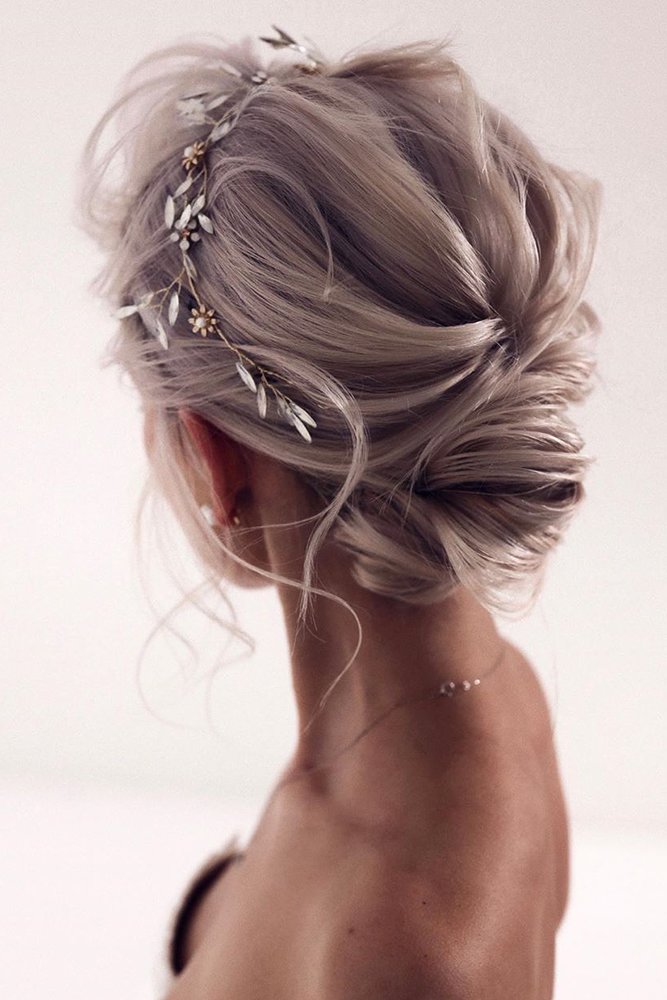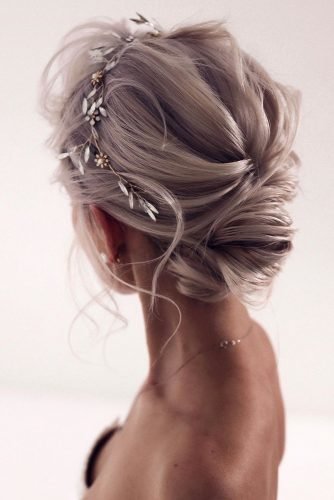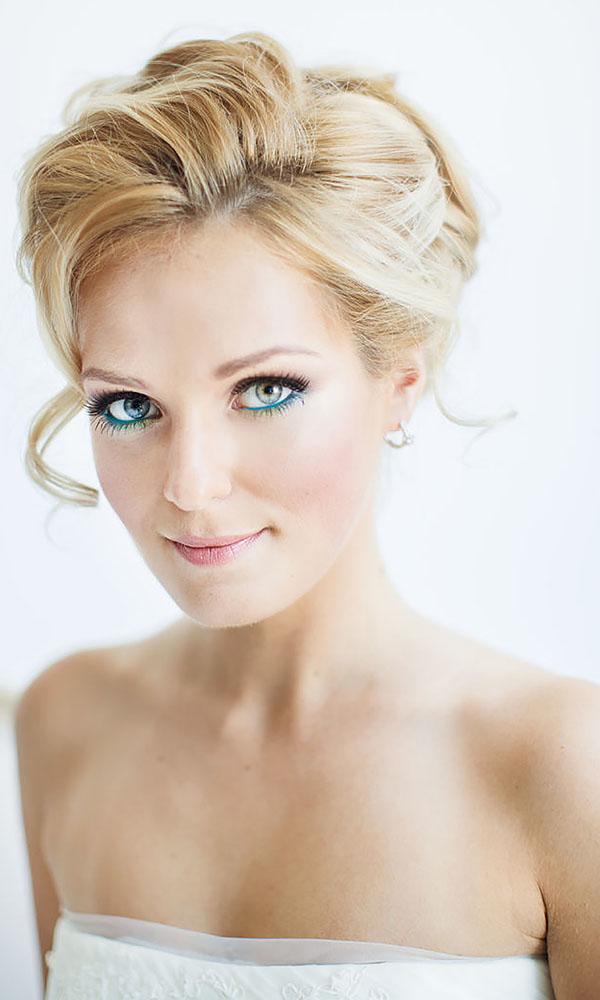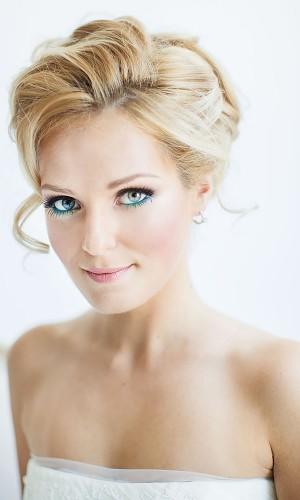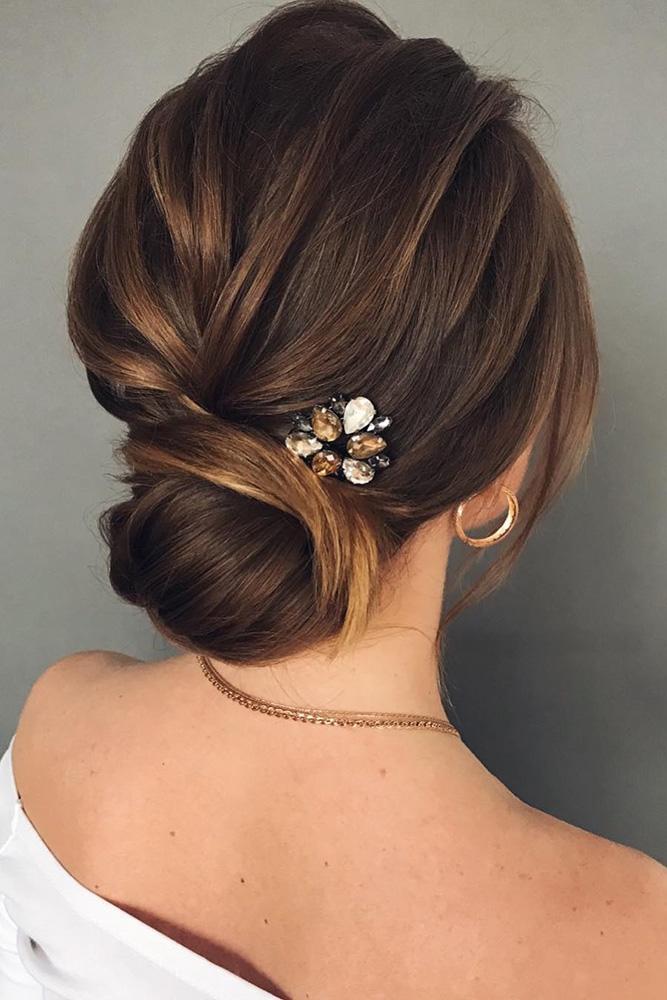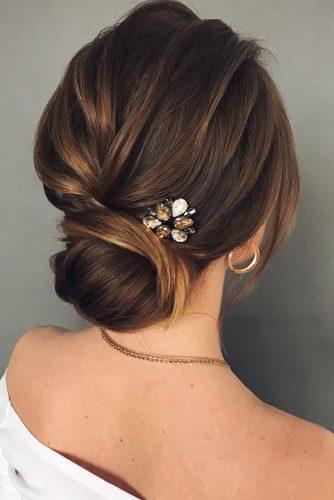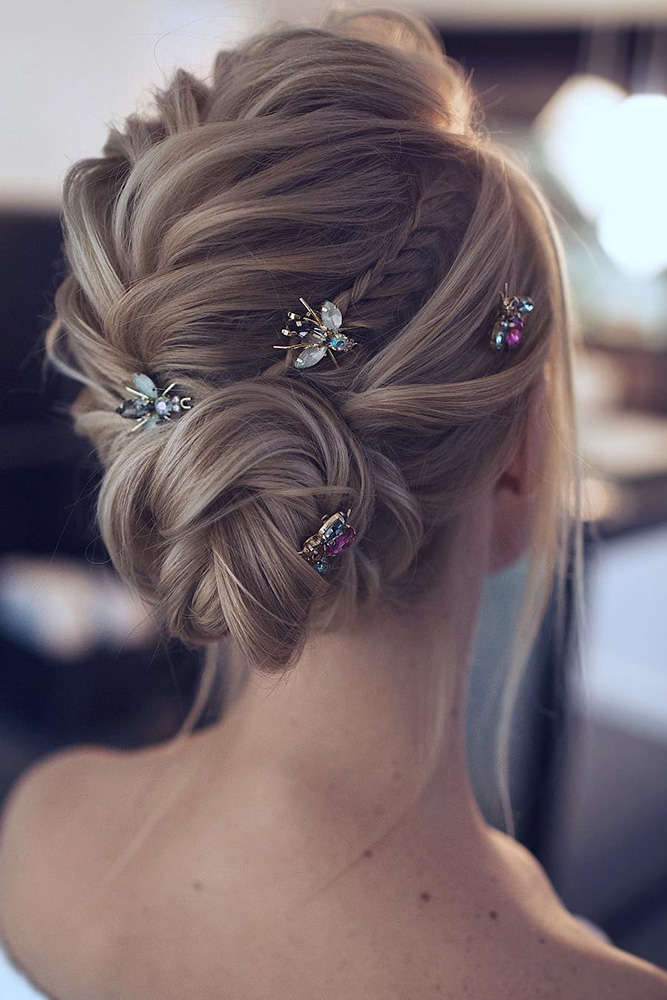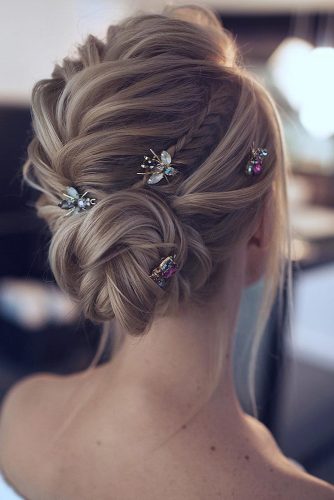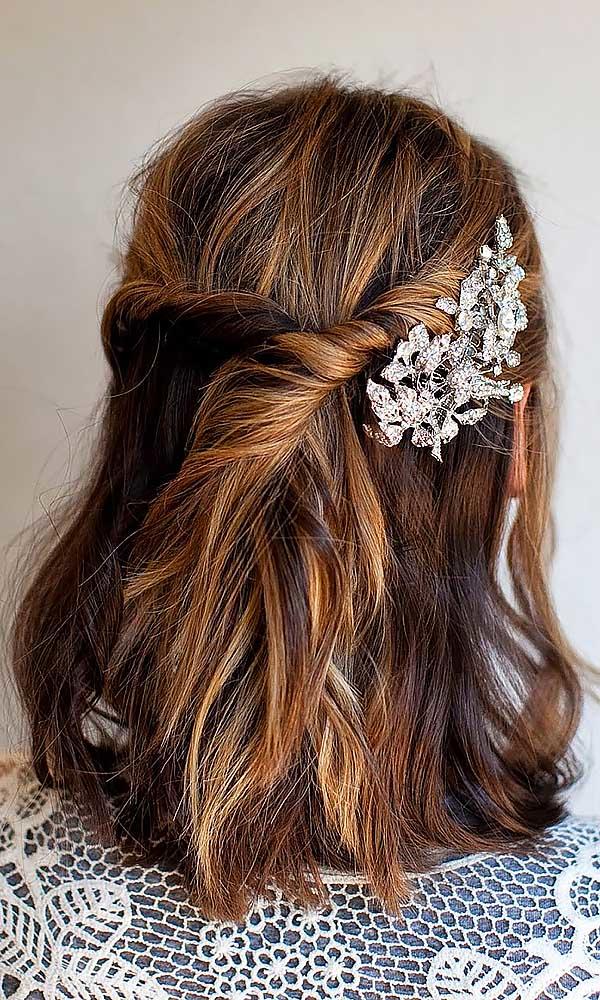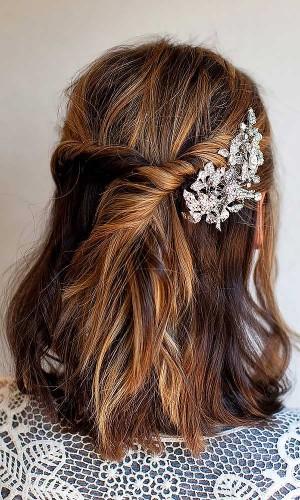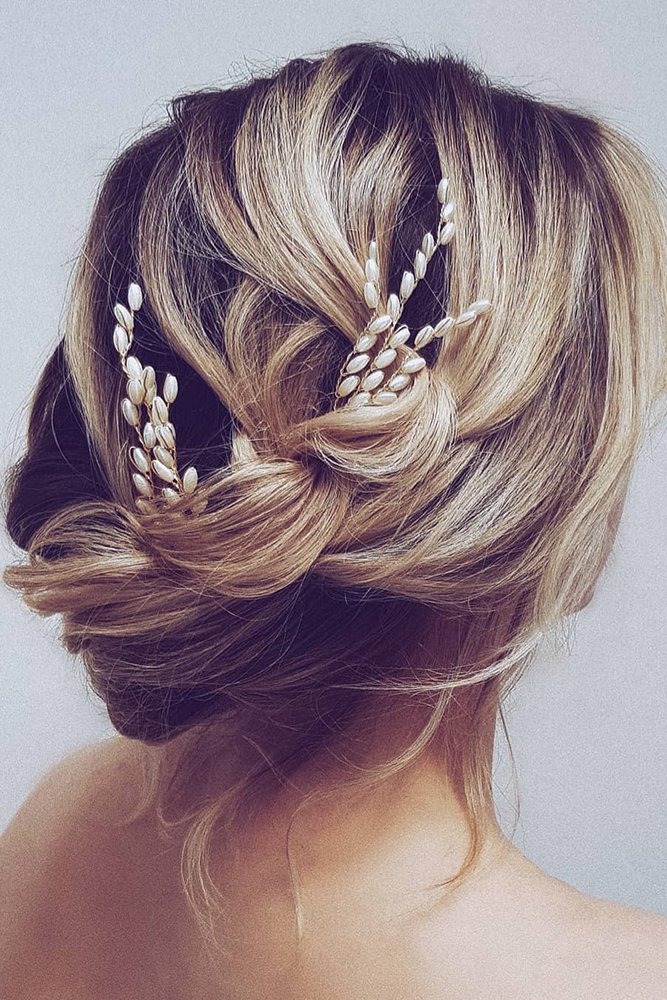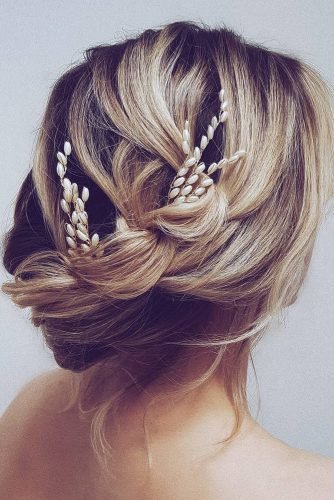 Photo 31-36: Romantic Wedding Hairstyle Ideas For Short Hair
Many themes, like Rustic and Bohemian, are just perfect for side-sweeps and braids. You can add a lot of texture, volume, and interest to short hair with a few artistic flips, curls, or twists. Pair this with your favorite accessories, especially florals! Your photo album will love this look.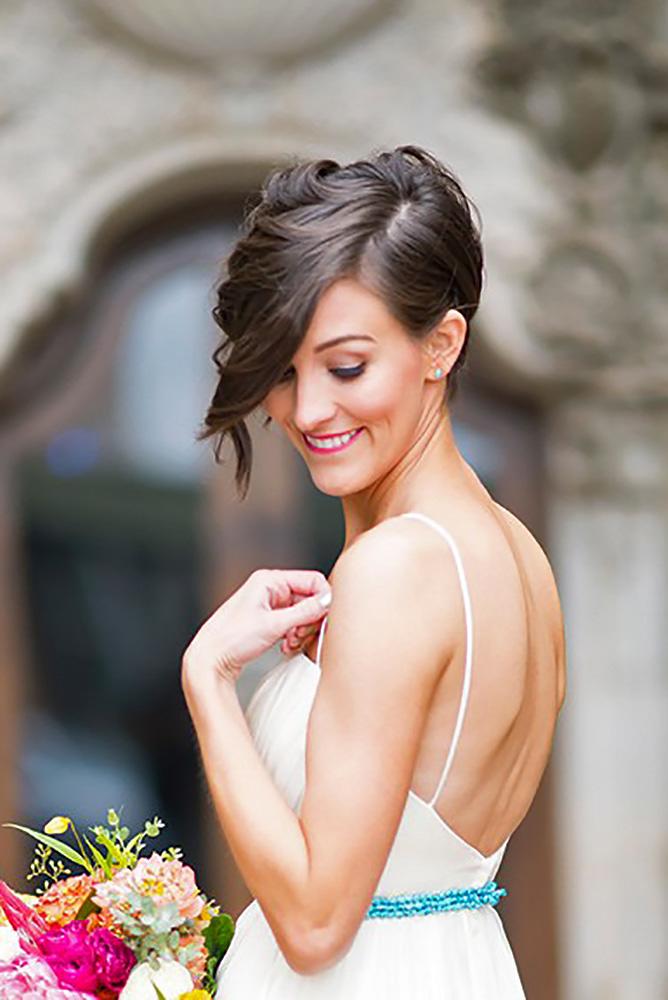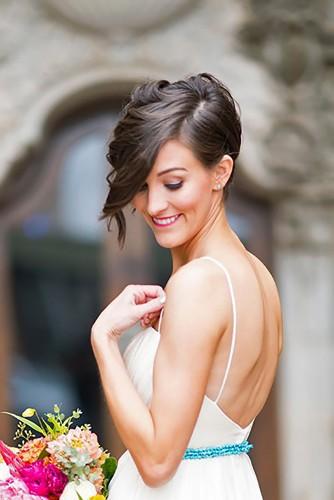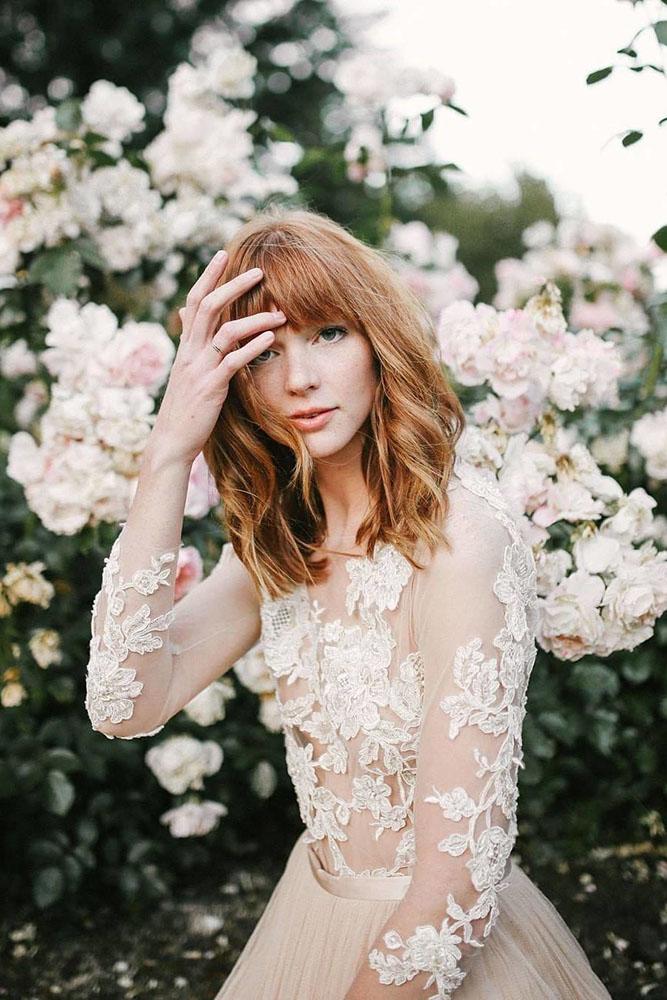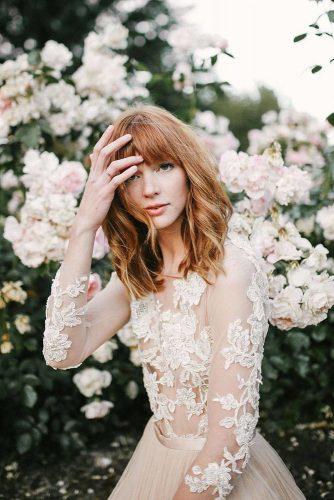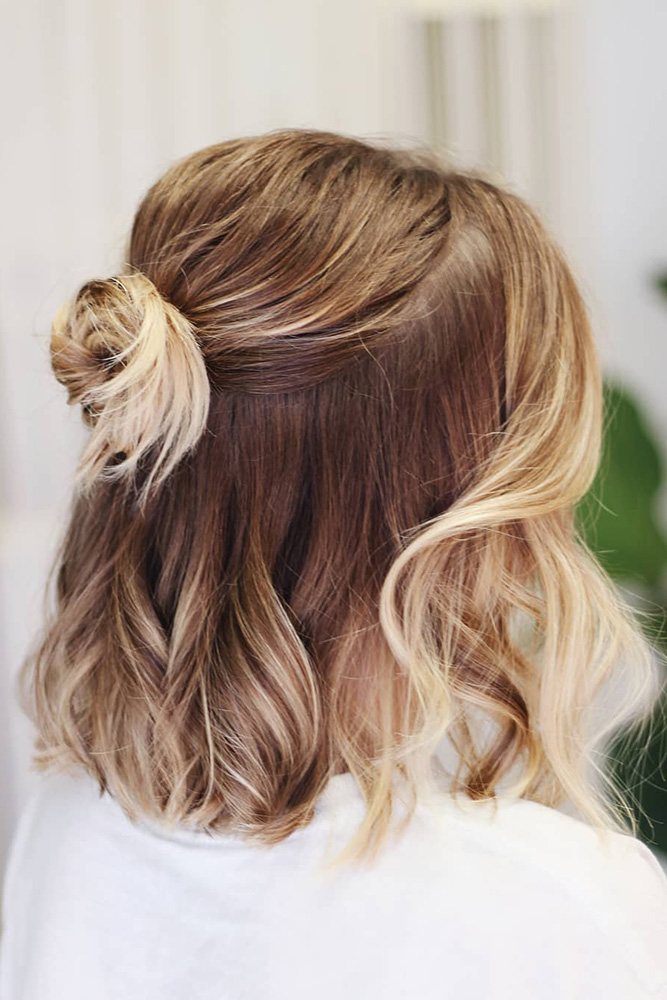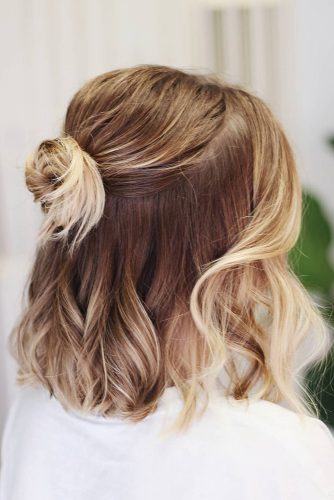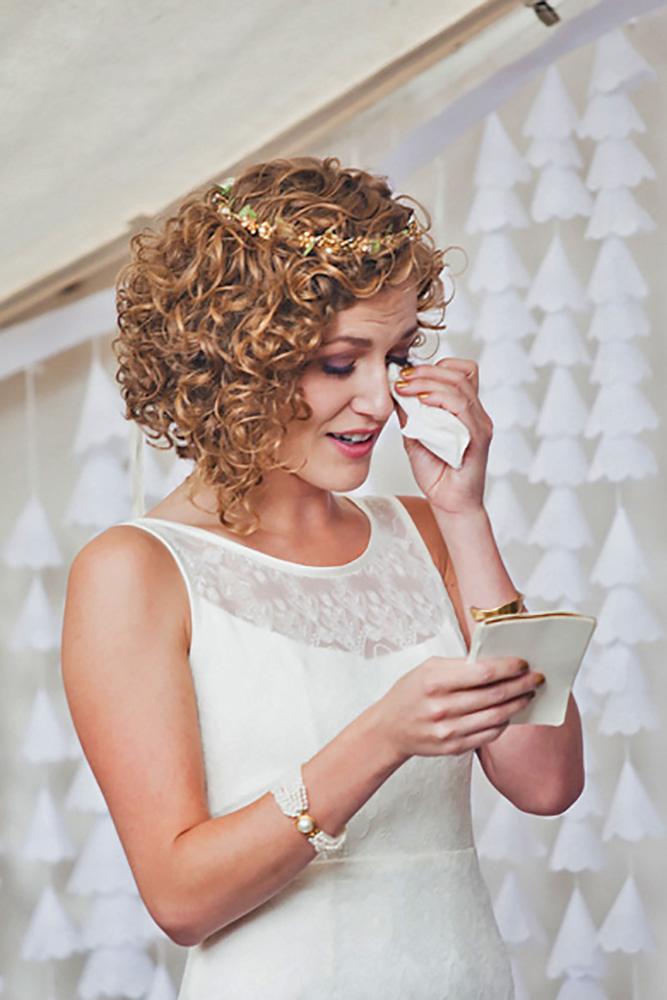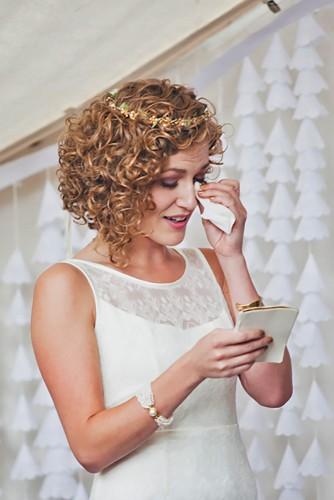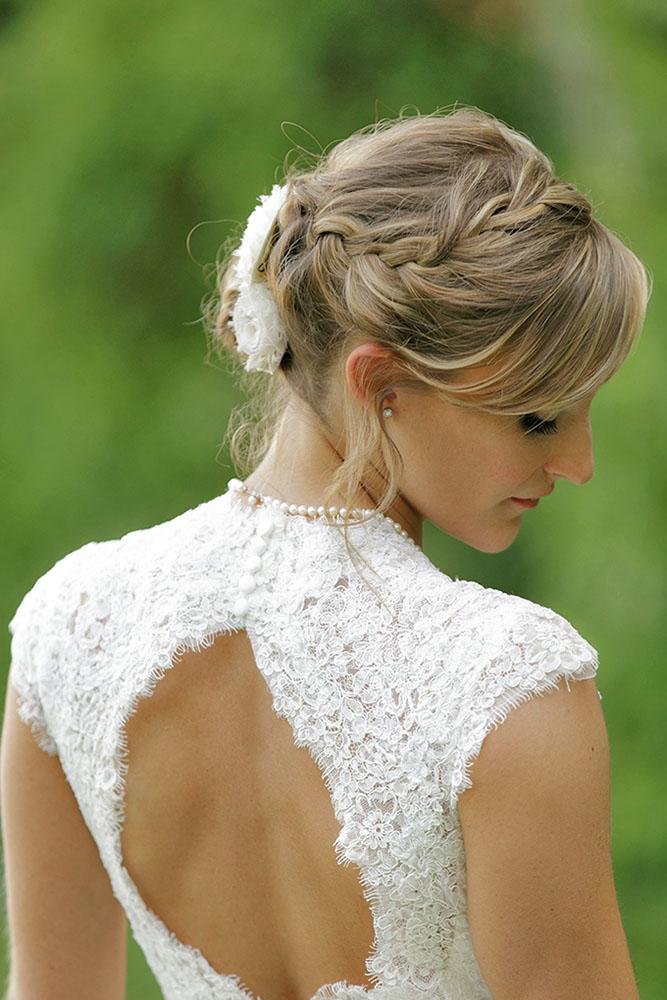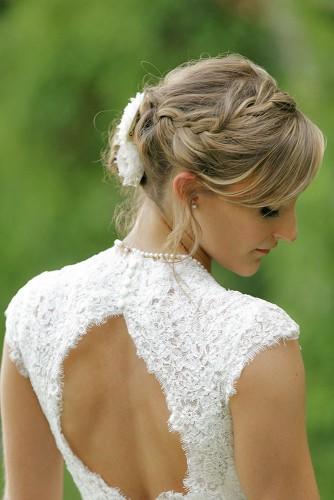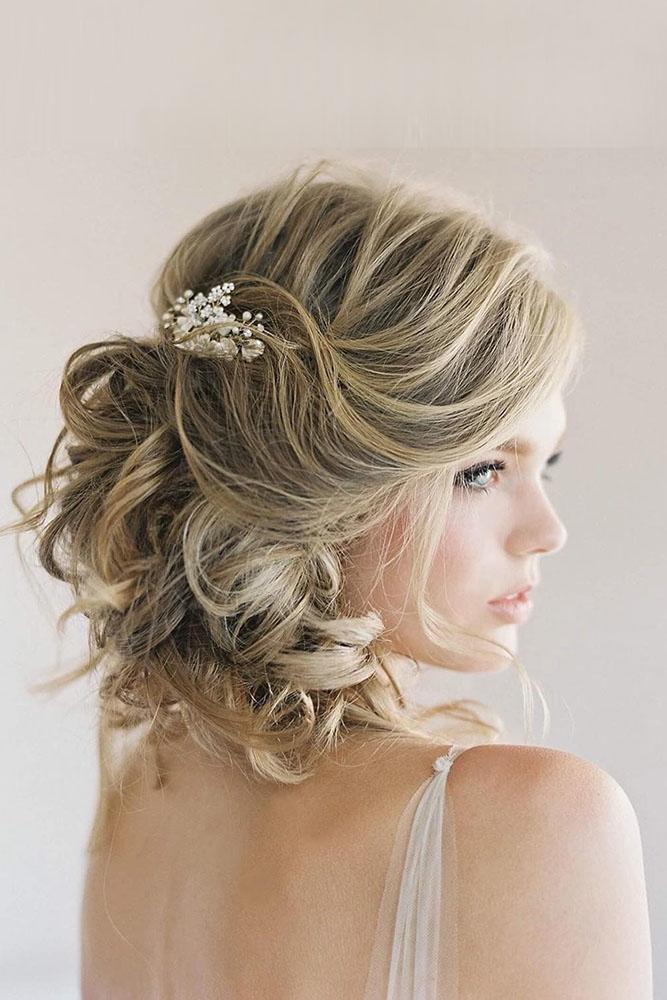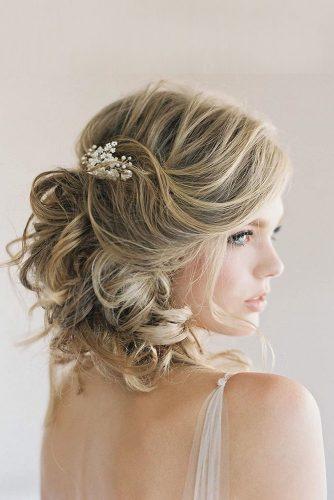 Photo 37-42: Wedding Hairstyle Ideas For Short Hair
Brides are loving the throwback short hair styles, and are having tons of gorgeous fun adding modern updates. If you want to be experimental, try a few high-volume high-updos. They aren't for everyone, but when it works it's stunning!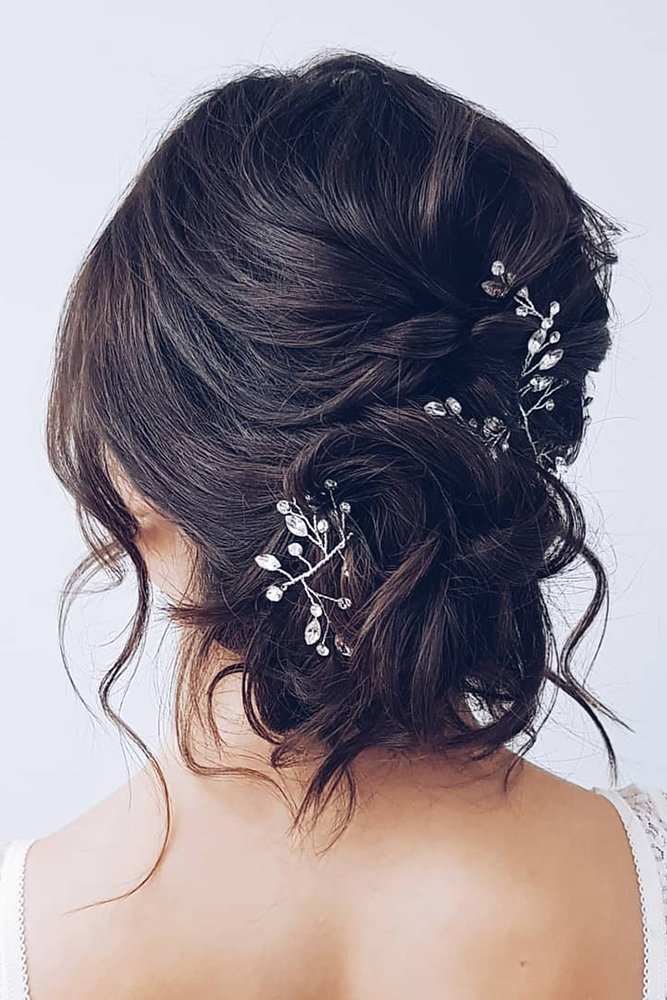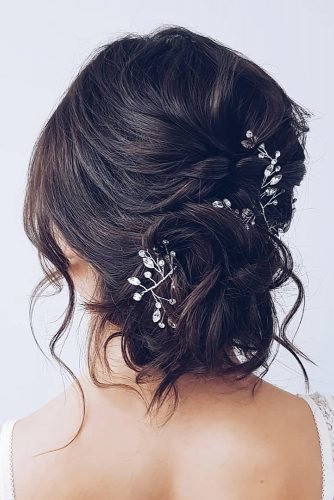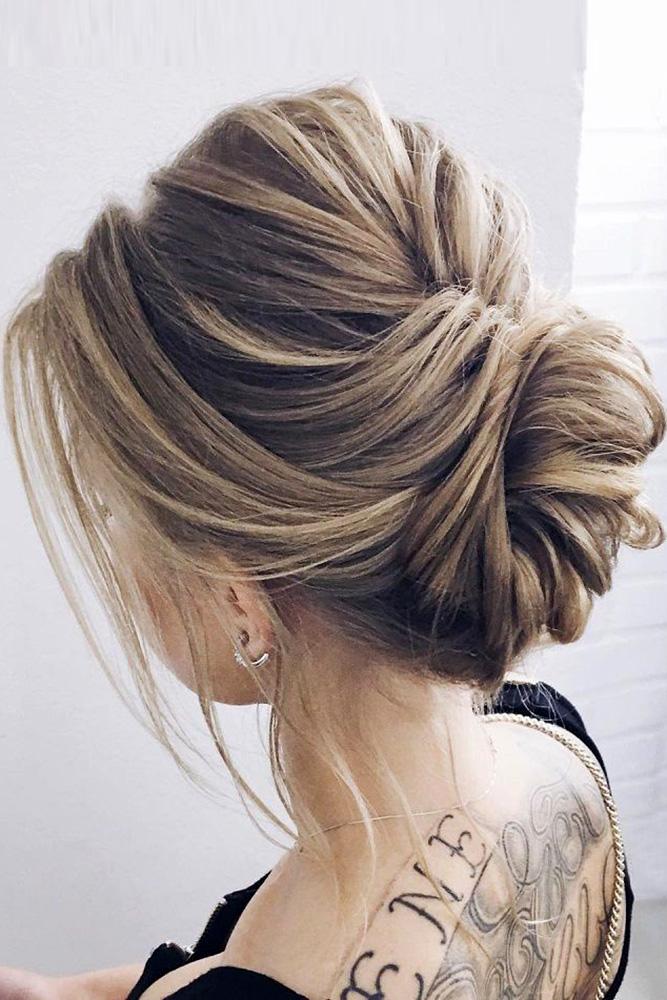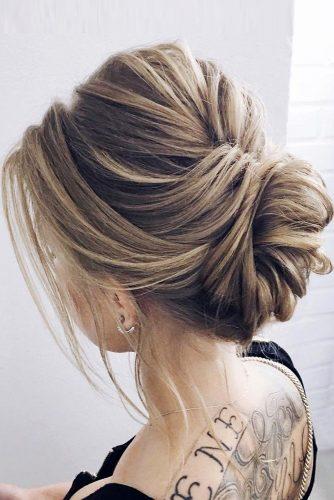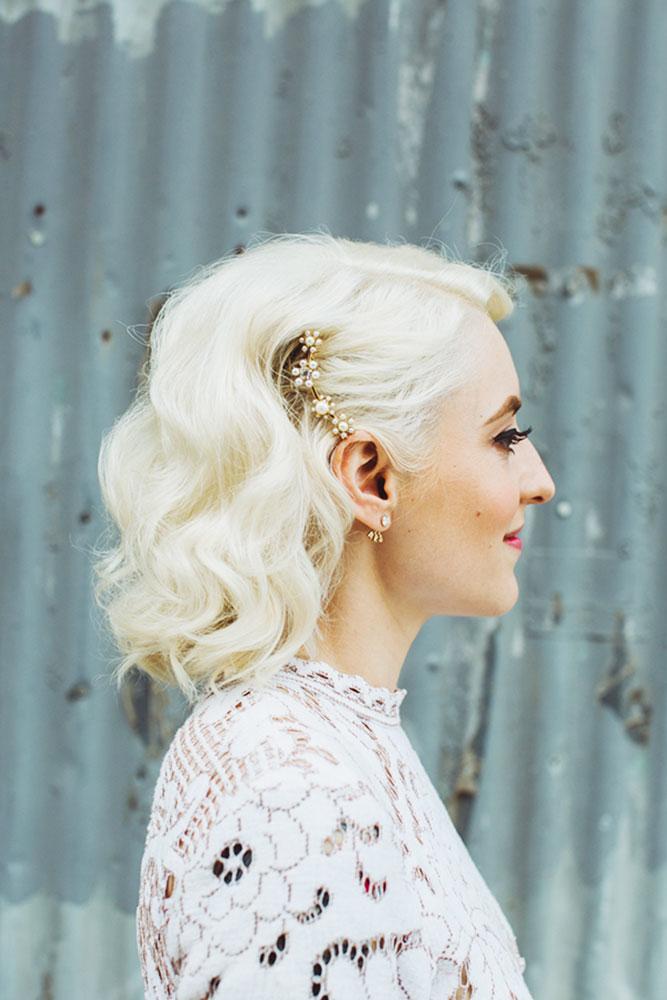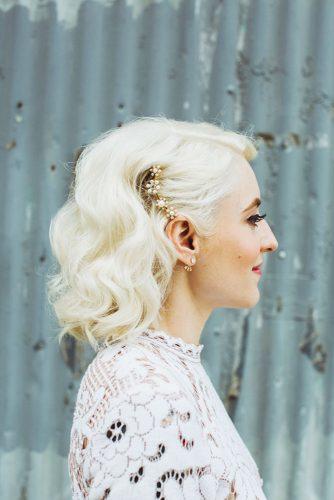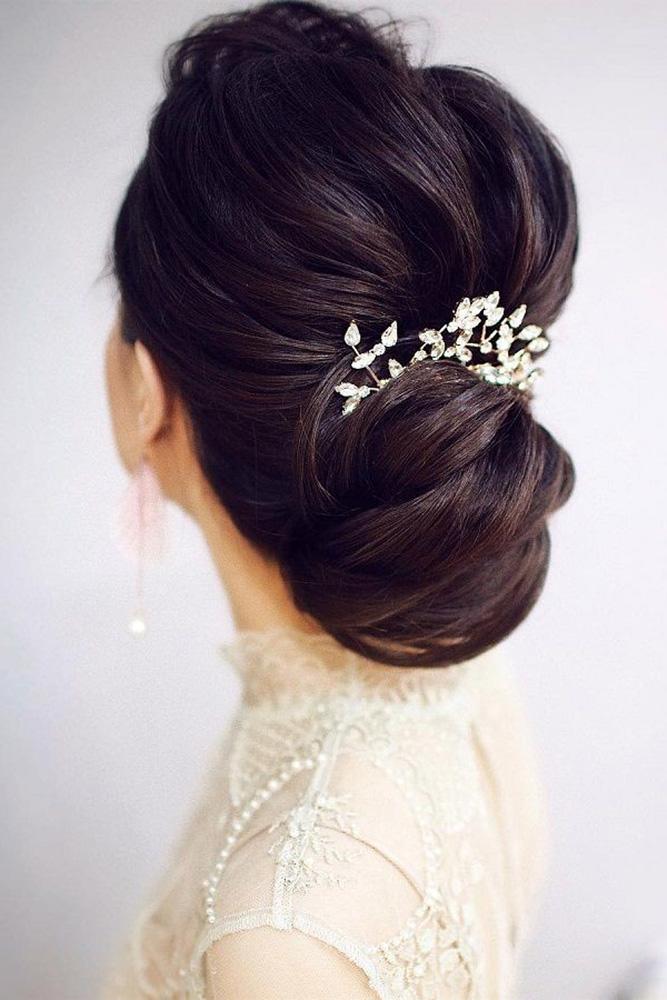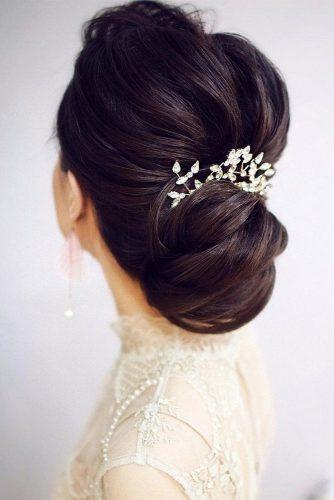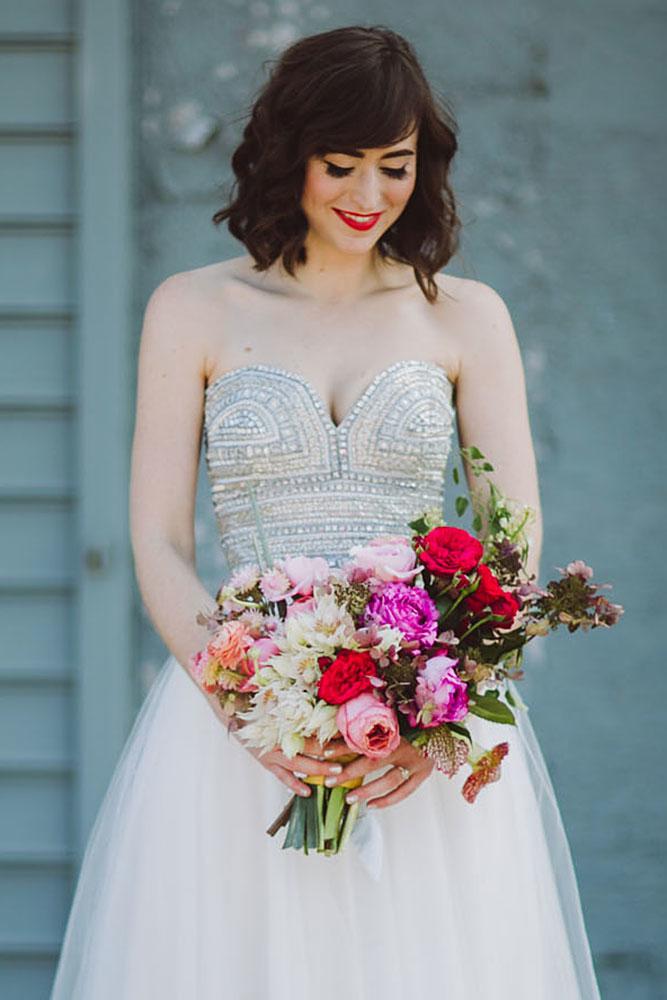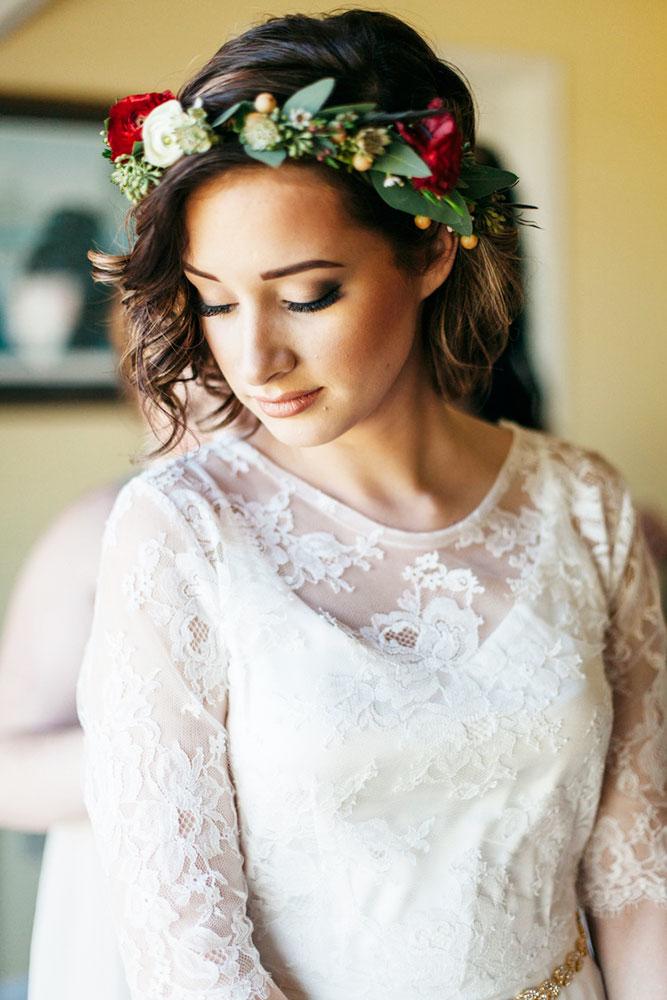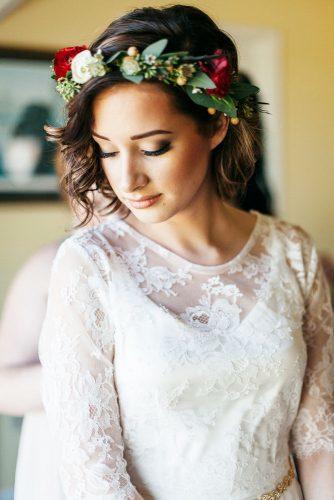 Photo 43-48: Stunning Hairstyle Ideas For Short Hair
Short hair has so many bridal options. Shoulders and necks are exposed, letting necklaces and earrings shine, and the length is perfect for all the best up, side, straight, and braided styles. Set the look off with your best halo, comb, or pin, and you'll look picture perfect.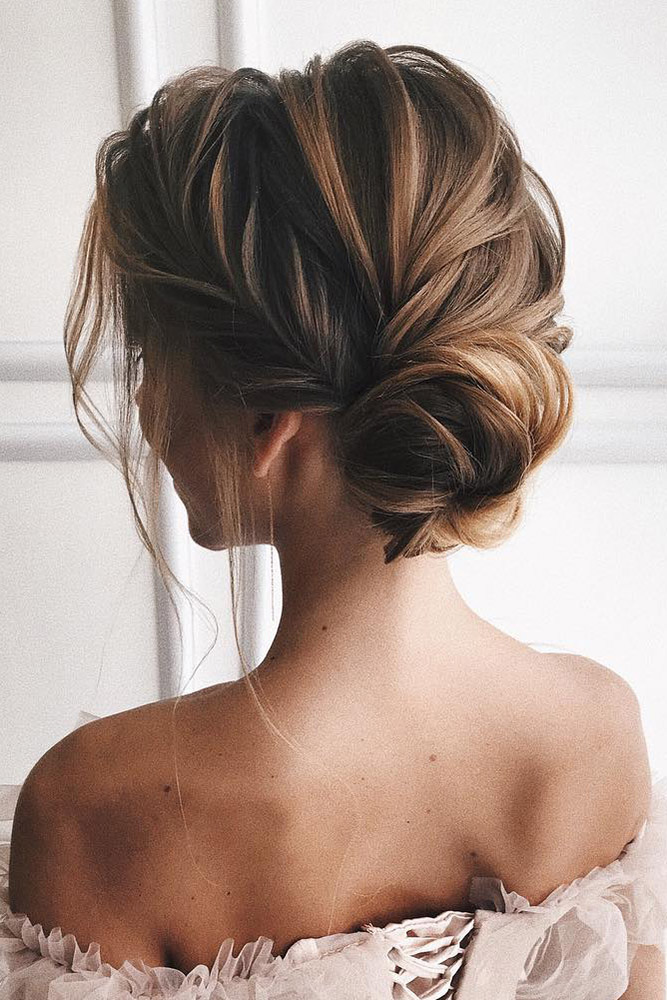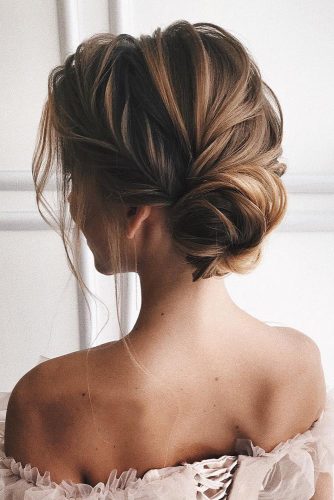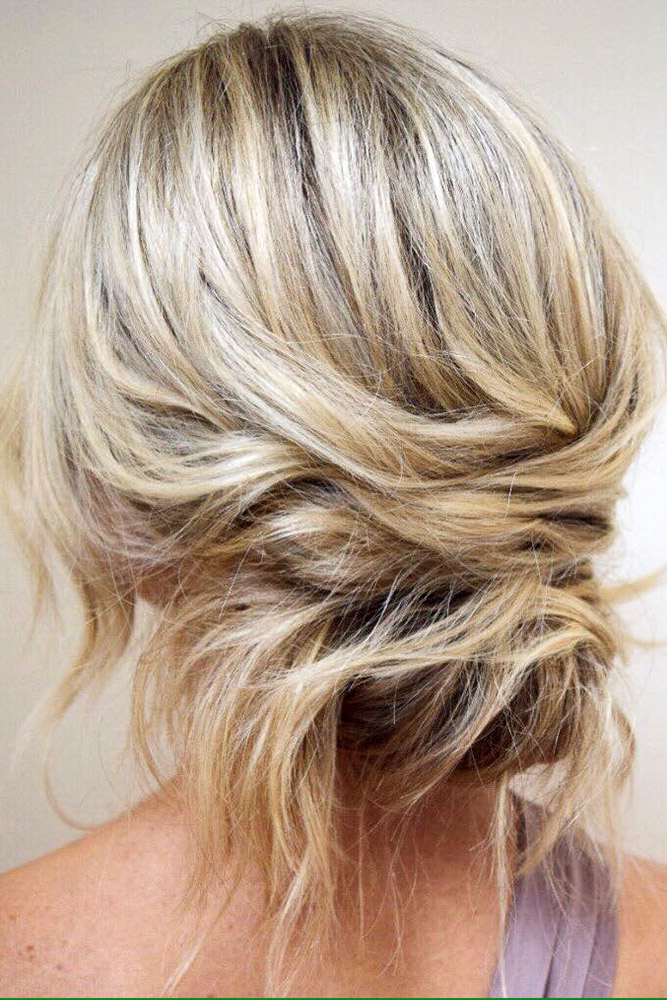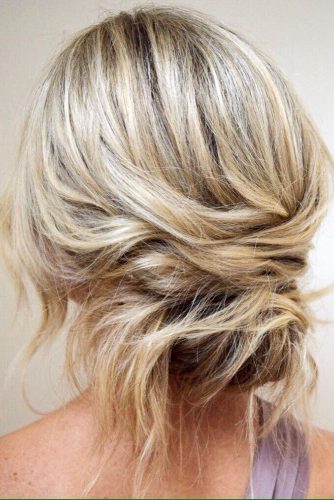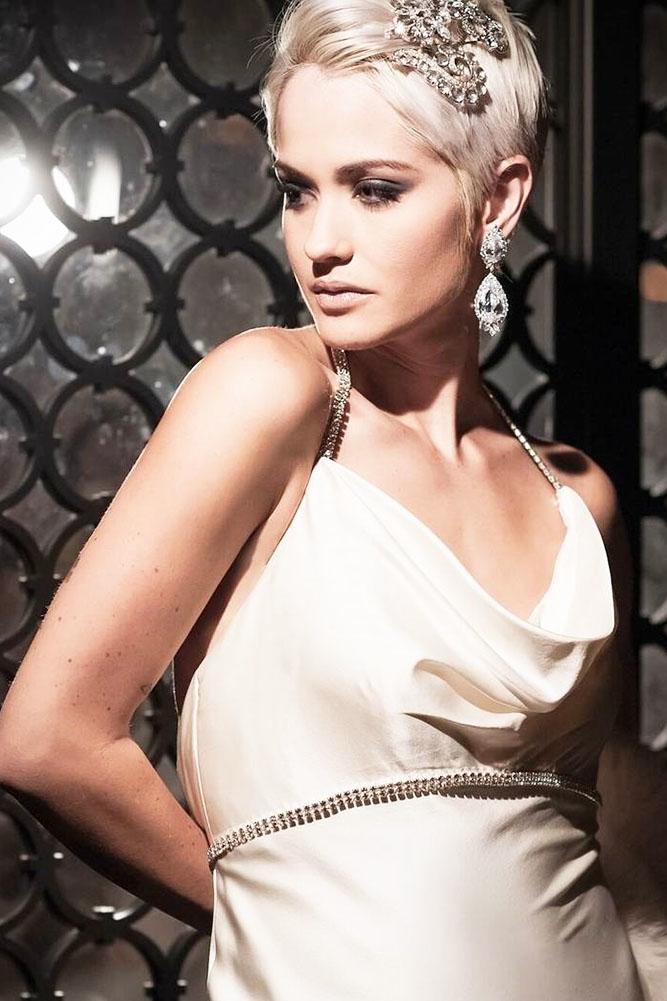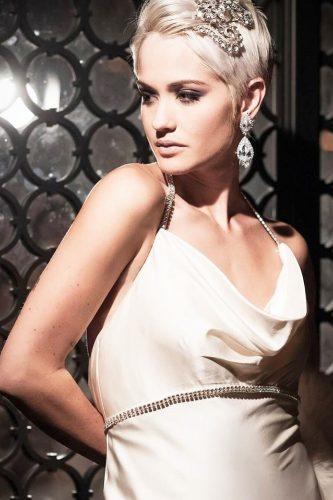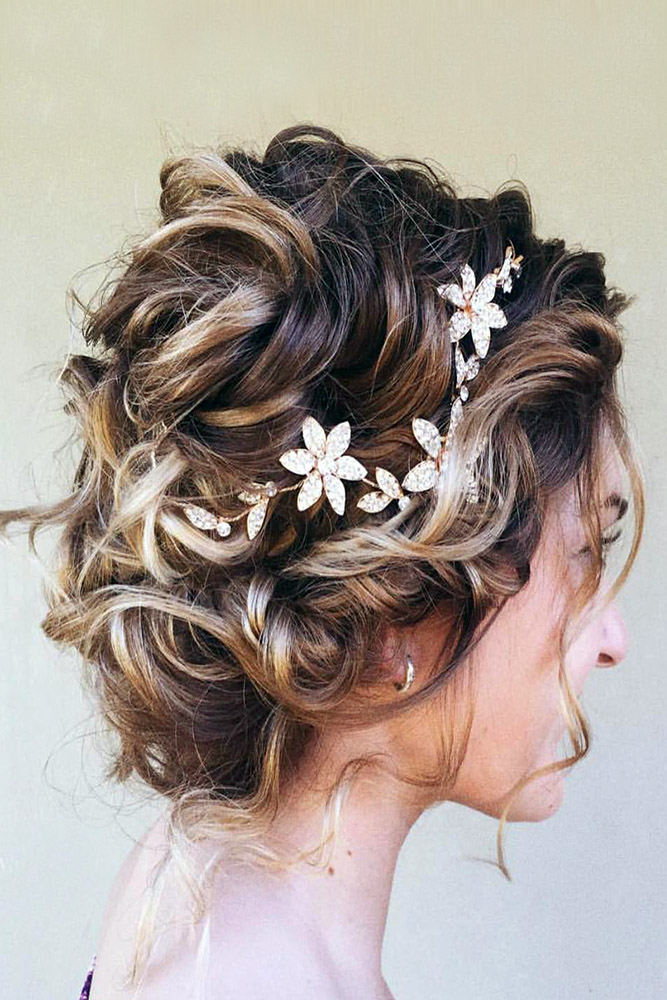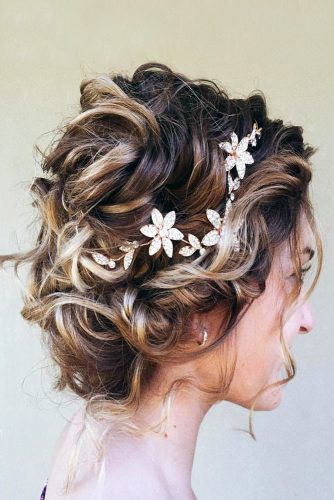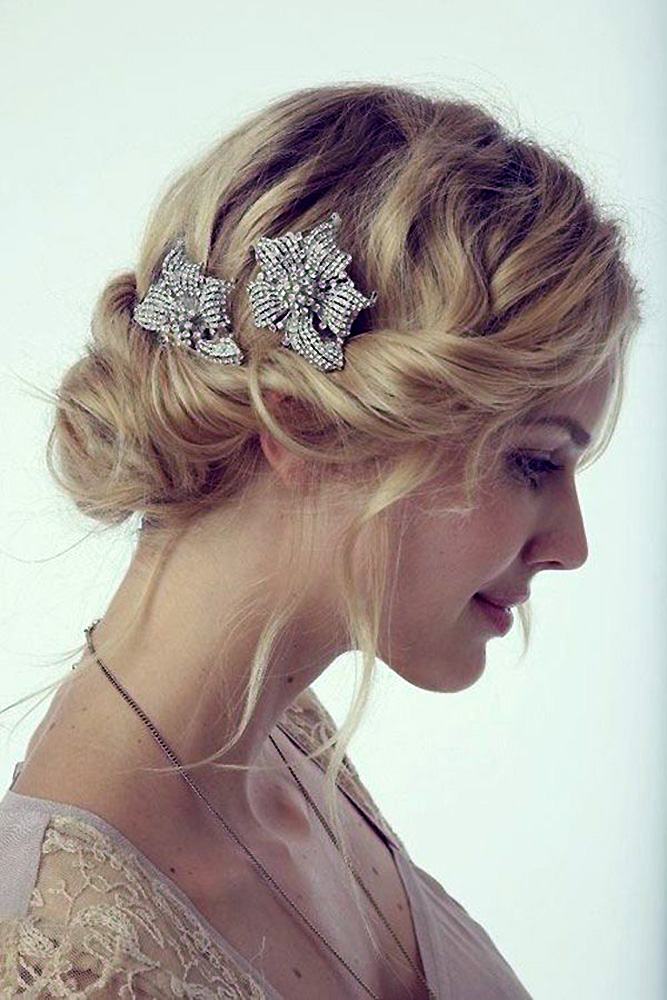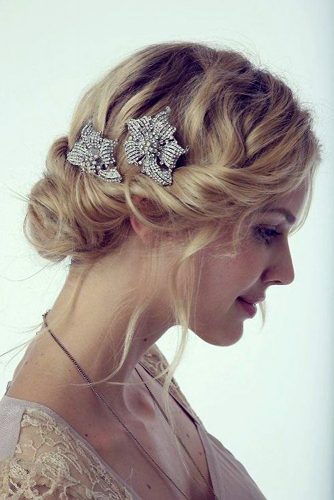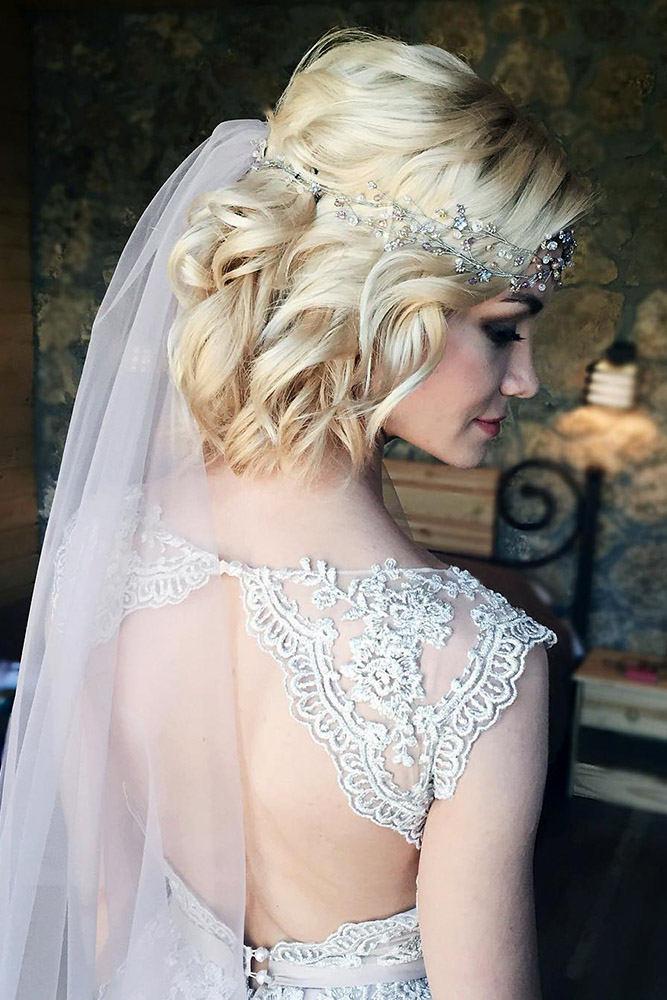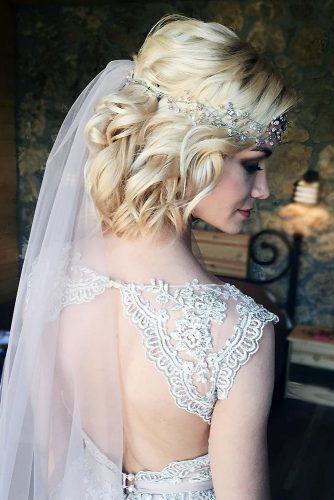 Looking for more inspiration? >> 18 Bridal Hair Accessories To Inspire Your Hairstyle