Swept back hairstyles are a growing trend. This look allows medium and short hair to be pulled back in many amazing styles while leaving the bride's face beautifully visible. Swept-Back Wedding Hairstyles can be more carefree than traditional dos, which makes it perfect for the beach, rustic, and boho ceremonies. These bridal hairstyles can also be intricate and take hours to pull together perfectly. These looks always look stunning and, with a few pins and a good curling wand, look like absolute magic. We have all of the trending swept-back wedding hairstyles laid out for you. Click through and be amazed!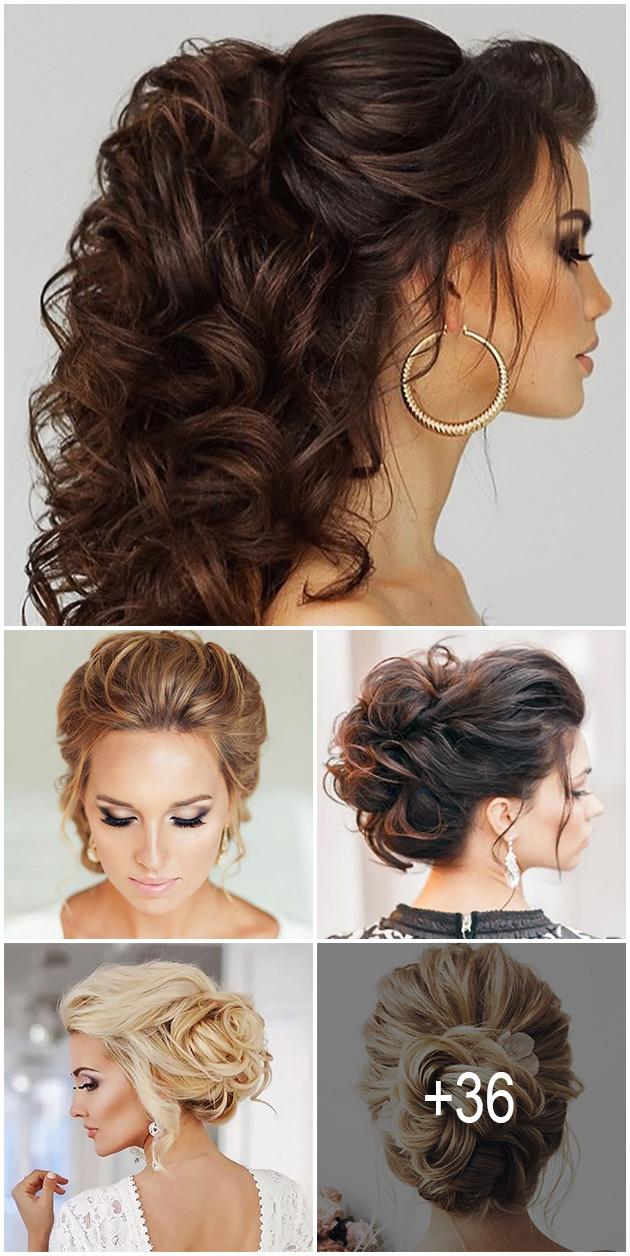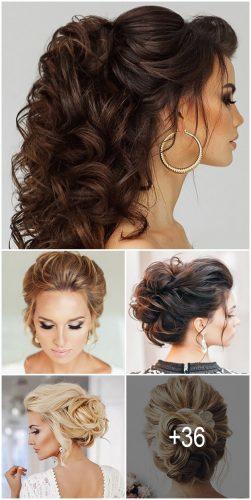 Swept-Back Half Up Half Down
Half-up half-down swept-back hairstyles are growing in popularity. This is mainly due to how perfect this wedding hairstyle is for today's most popular wedding ceremony themes. This style completes the traditional look, and also many of today's modern styles like bohemian, rustic, vintage, and outdoor beach ceremonies. Pairing this style with the perfect pearl earrings or oversized floral pin (or any other accessory that compliments your theme) competes almost theme.
Source: komarova_websalon via Instagram, Elstile, elstilespb via Instagram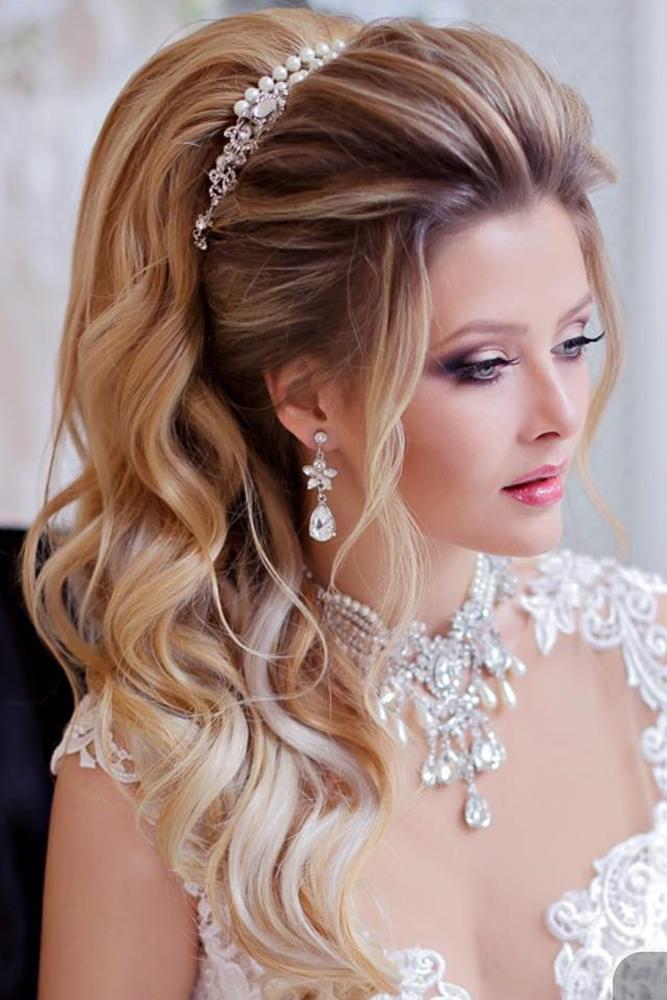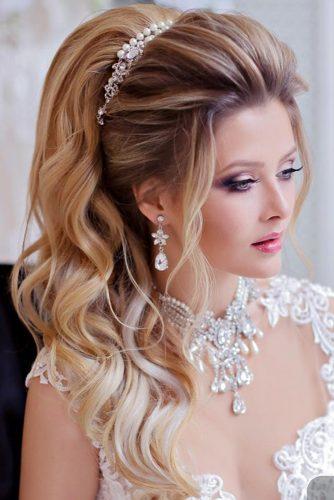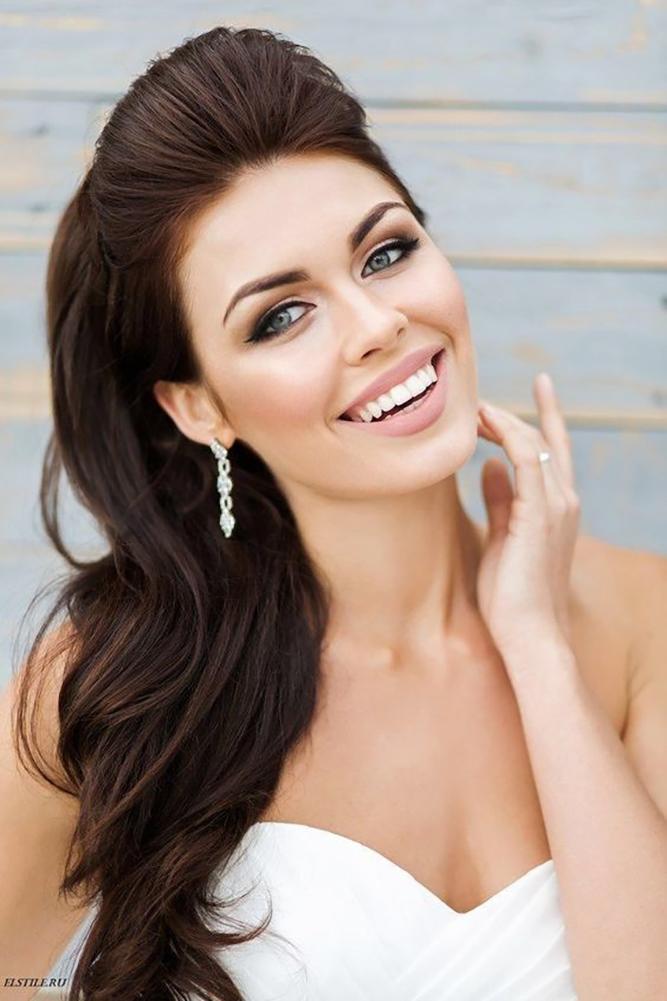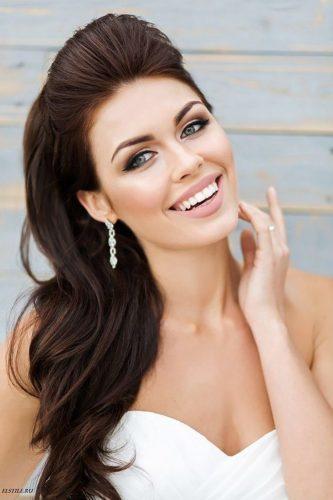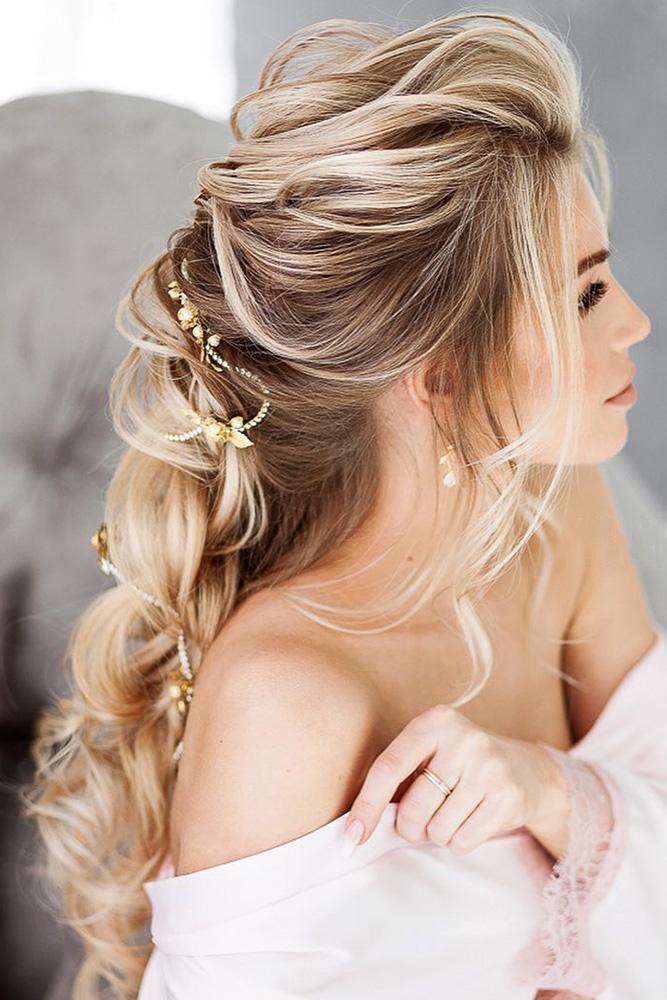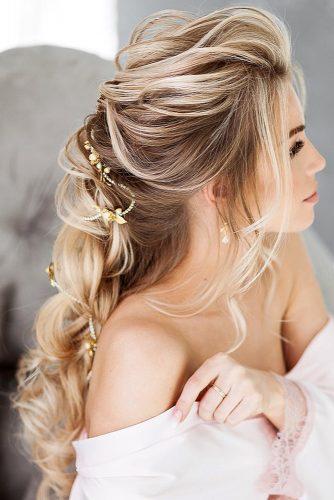 Looking for wedding hairstyles ideas? Check out top Pinterest trends!
Swept-Back Wedding Hairstyles With Long Curls
For thick haired brides may have a little more trouble finding their perfect wedding hairstyles, look no further. Swept-back locks with long curls have so many options for all types of hair. Your weaved waves will look devastatingly beautiful pulled back and pinned up. This style flows down your neck and bounces off your shoulders in a naturally organic way that Mother Nature herself would be jealous of. Even short-haired brides should consider extensions to achieve this gorgeous style.
Source: oksana_sergeeva_stilist via Instagram, Svadby Na Kipre, Elstile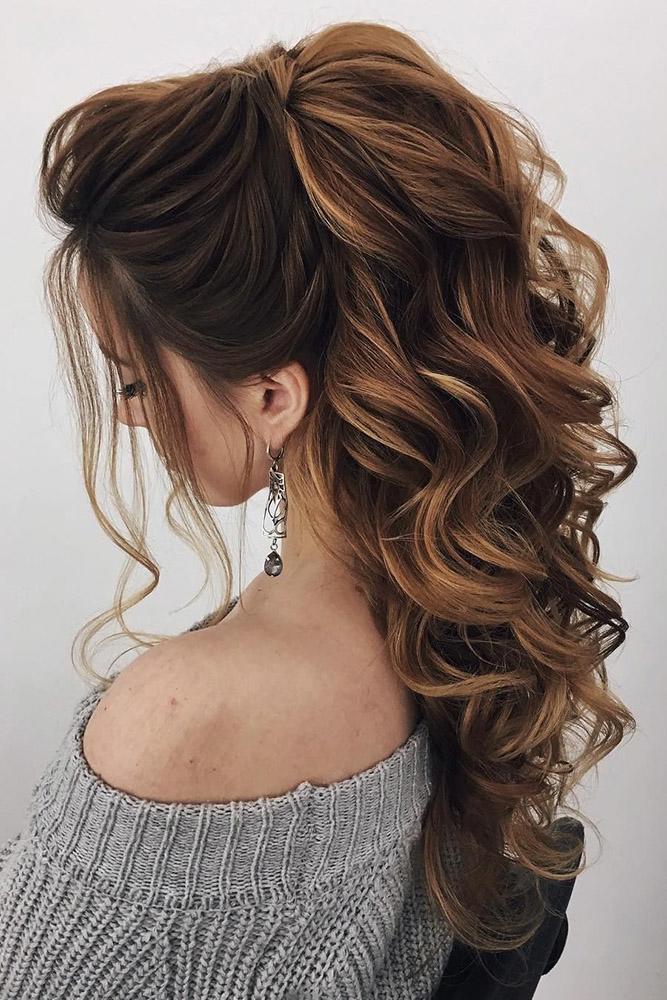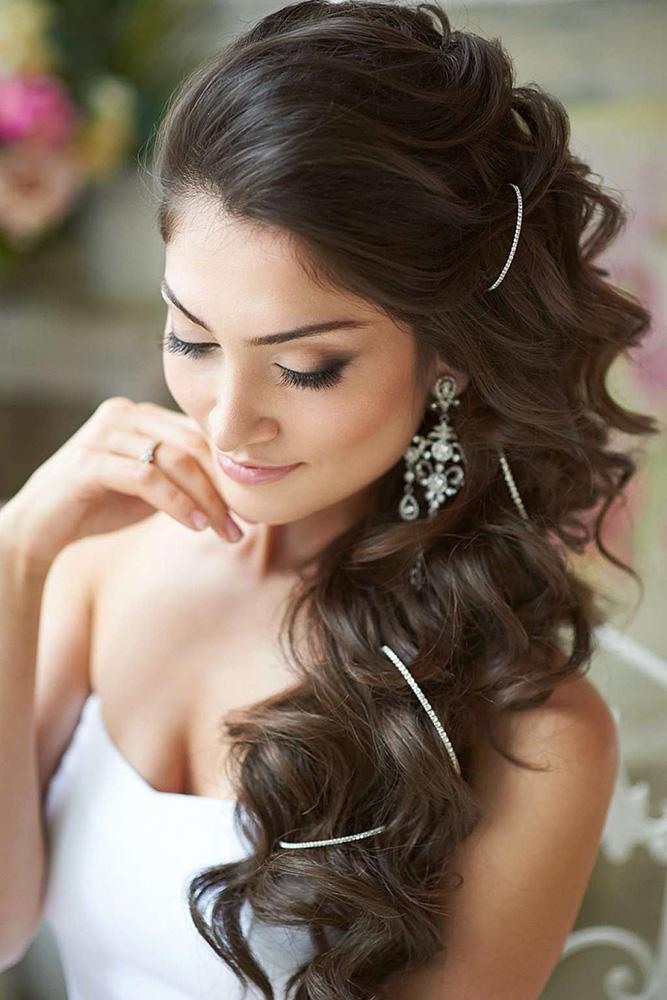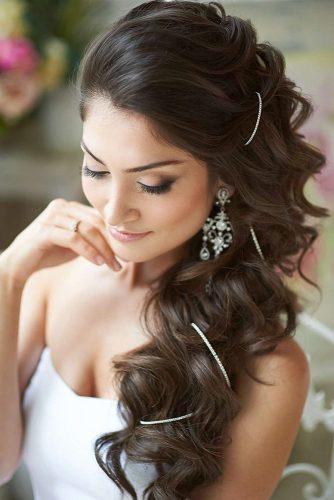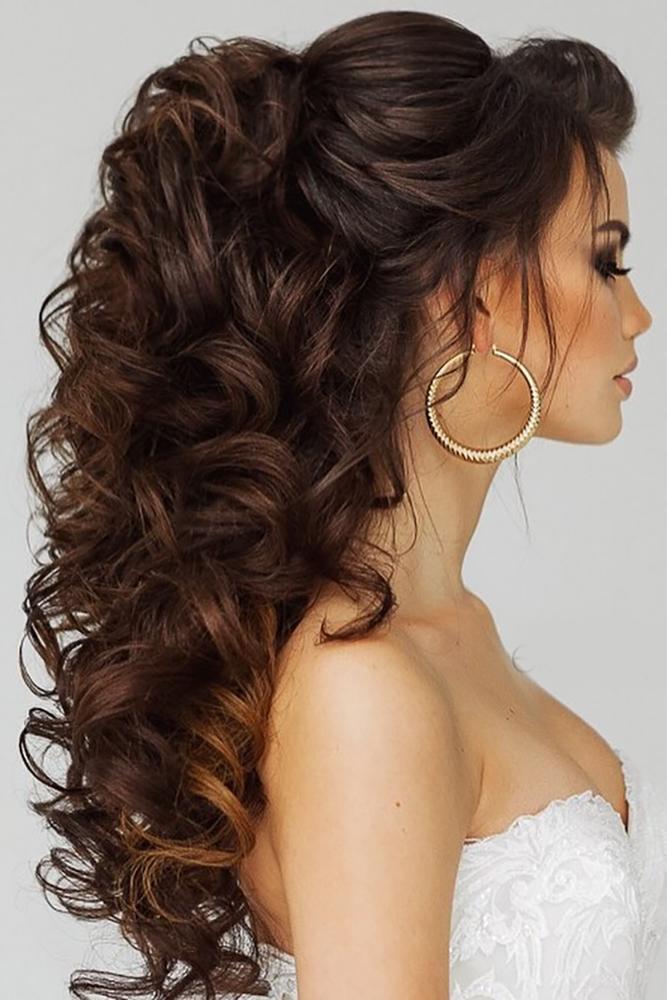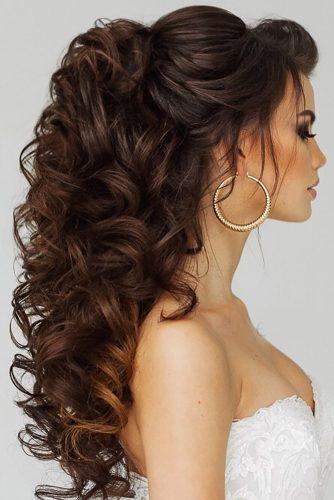 Swept-Back Updos For Elegant Look
Traditional floor-length wedding gowns and elegant updos go together like salt and pepper. This has been a go-to combo for decades. Pinned up curls and waves are the perfect choice for traditional and classic ceremonies, and exquisitely complete the traditional-bride silhouette. If fairytale princess is your dream come true, a swept-back up-do is just for you.
Source: Amy & Jordan photography, tonyastylist via Instagram, Ulyana Aster via Instagram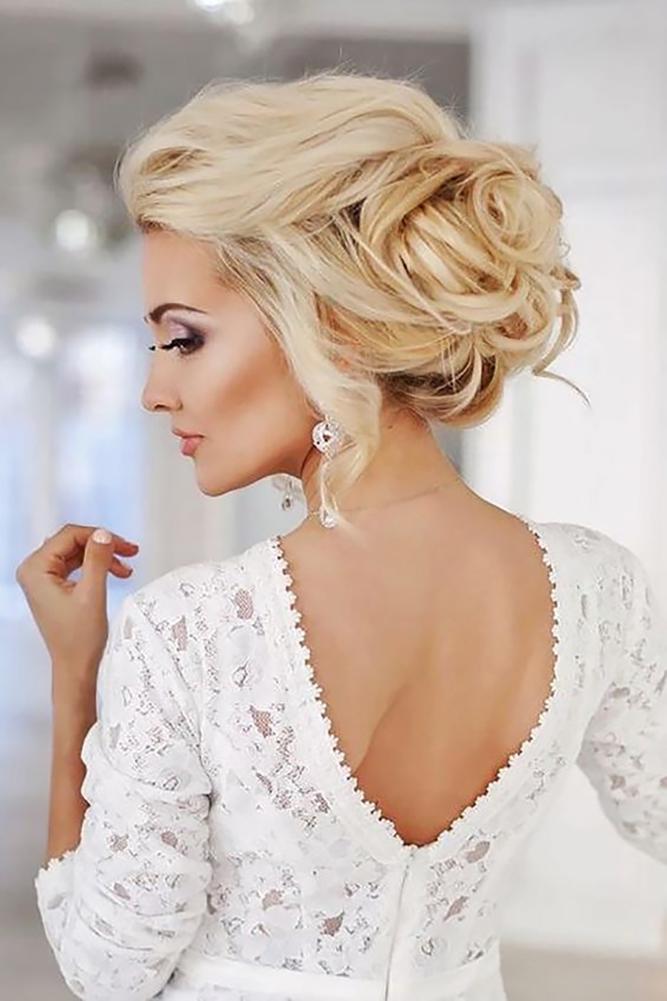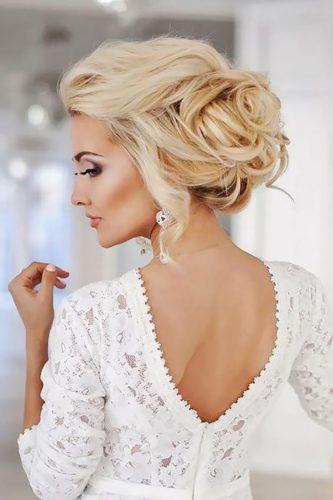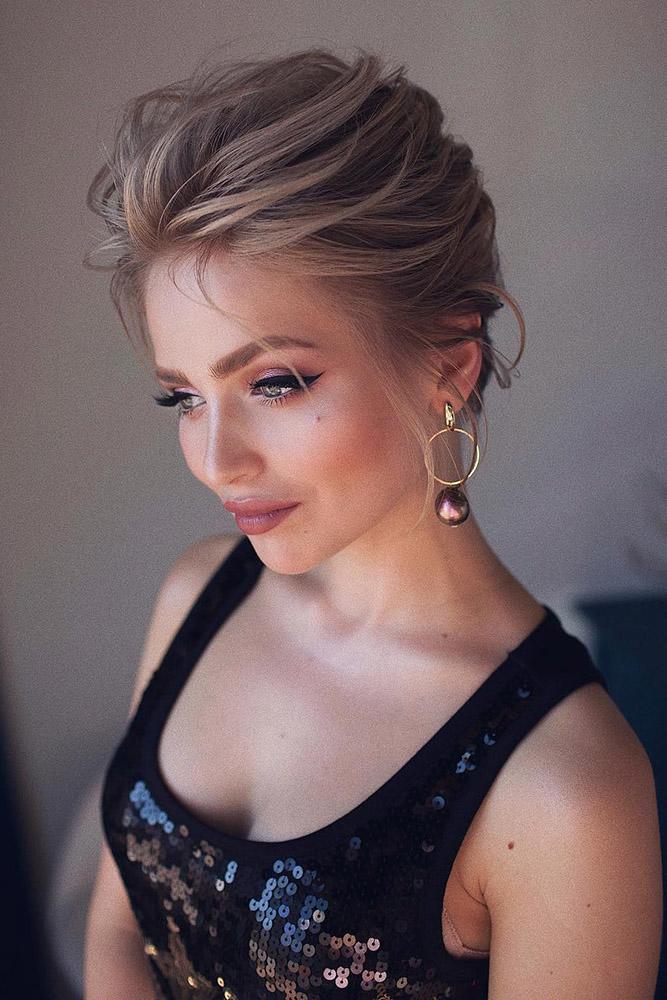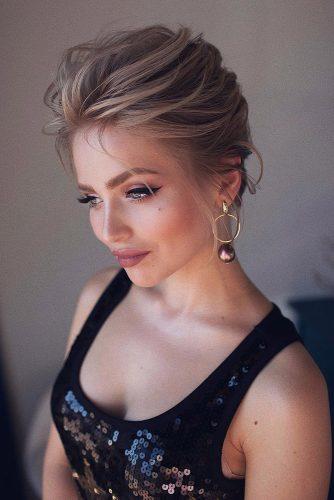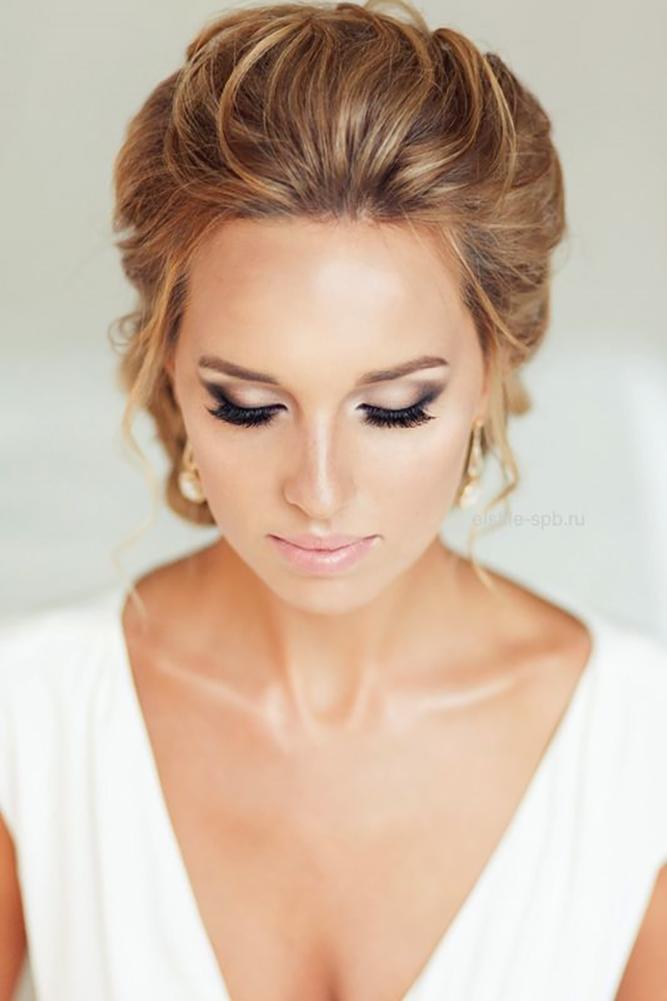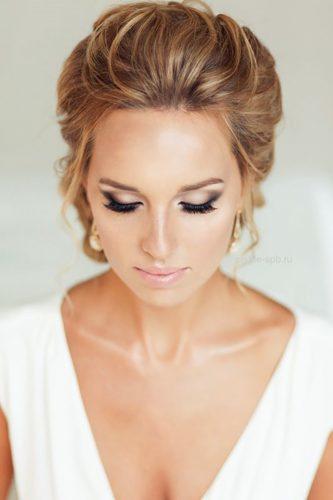 Chic Wedding Updo Ideas
Elegant and loose are just a few applications of the updo options. Gorgeous swept-back wedding hairstyles apply to everywhere in between. Regardless of your ceremony and reception themes, half up-dos, long curls, tight curls, buns, and braids all have an appropriate place. Stylish brides can consider their gown, their venue, their makeup and their accessories to pair with the perfect combination of updo options.
Source: zemskova via Instagram, art4 studio, Elstile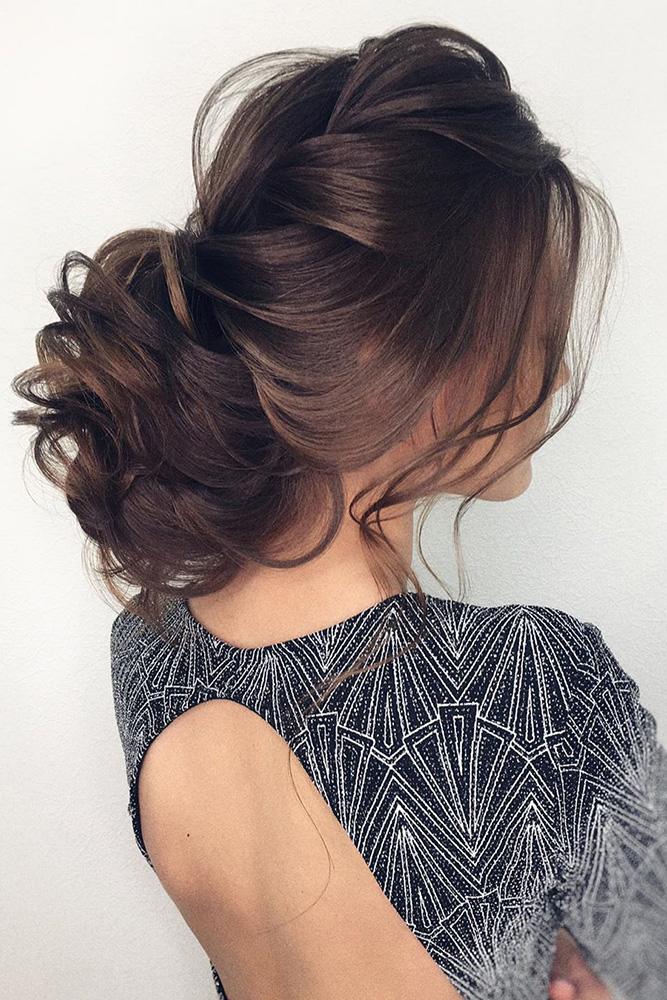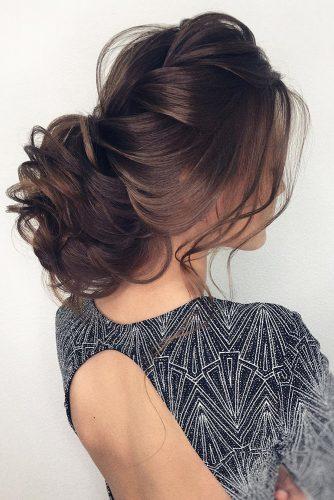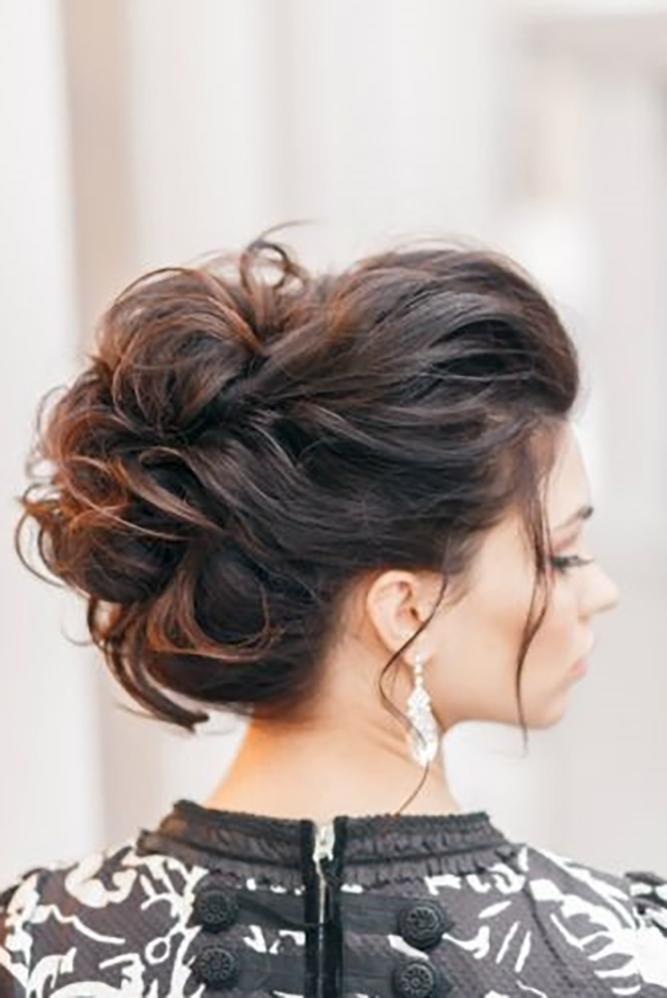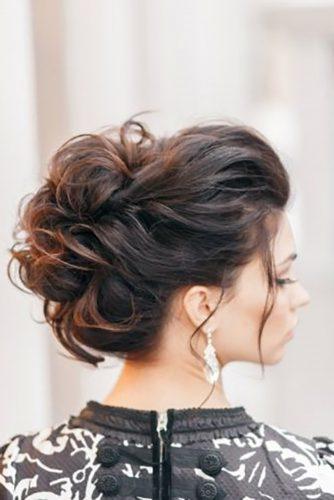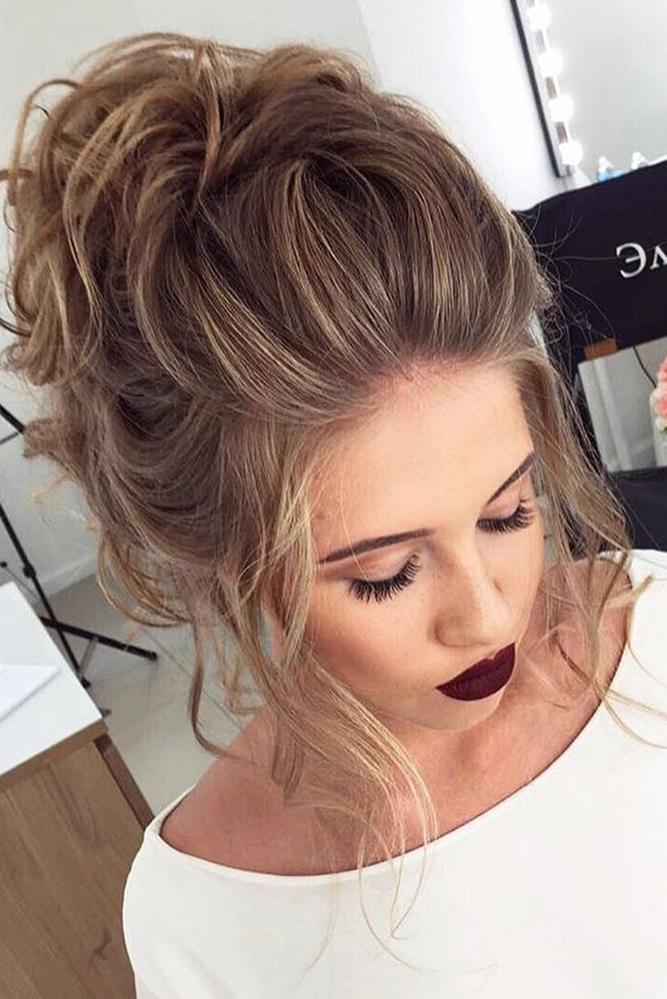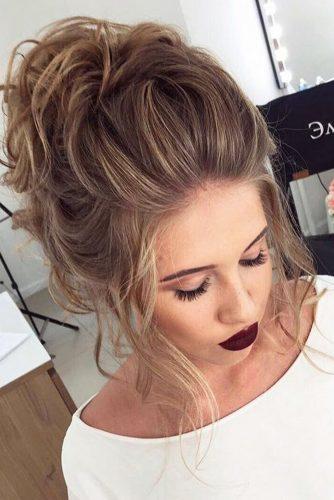 Exquisite Wedding Hairstyles
Traditional princess brides are simply falling in love with extremely high swept-back wedding hairstyles. The extreme-high look is a variation of the swept-back classic with a focus on height and volume. Waves and curls are pulled back and pinned up as high as they can elegantly go. Experimenting with different flows and textures allows classic brides to match the spirits of their gowns and bouquets perfectly.
Source: oksana_sergeeva_stilist via Instagram, michellmarcalhair via Instagram, lenabogucharskaya via Instagram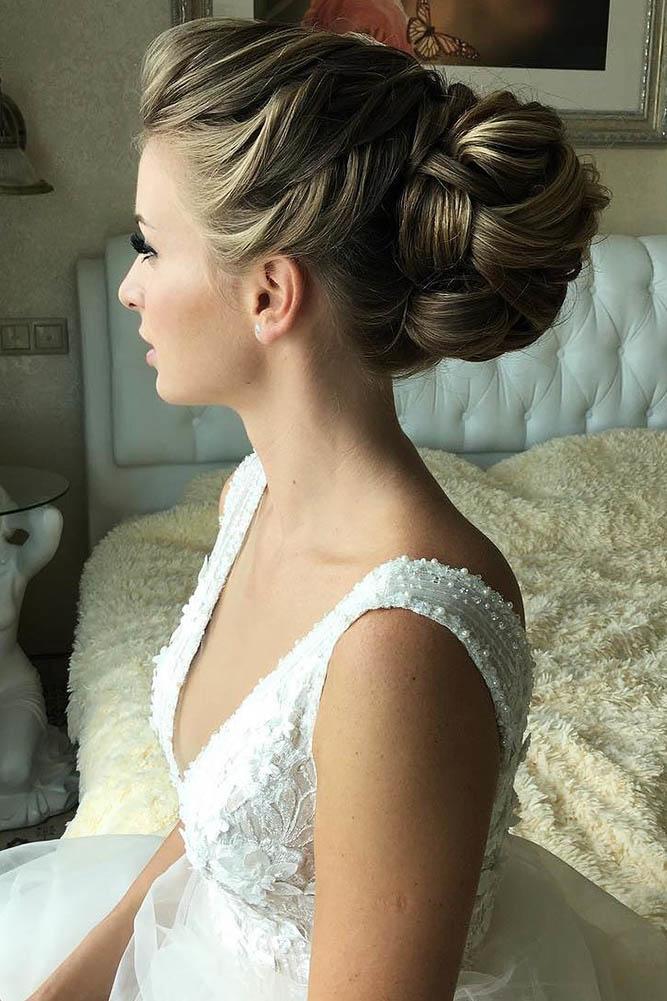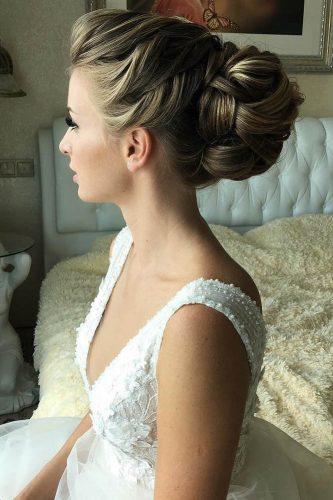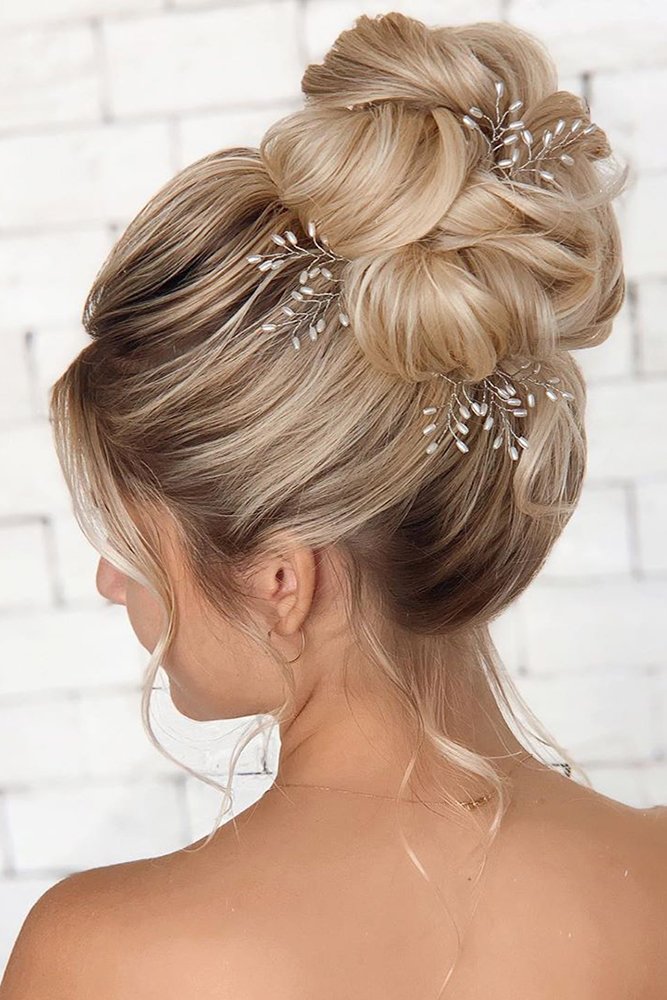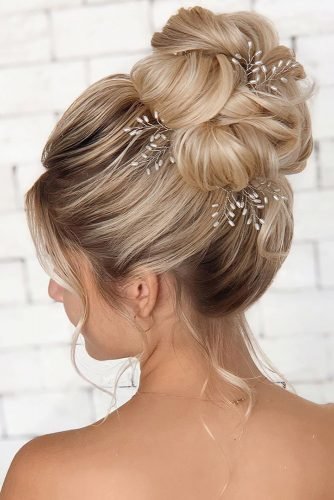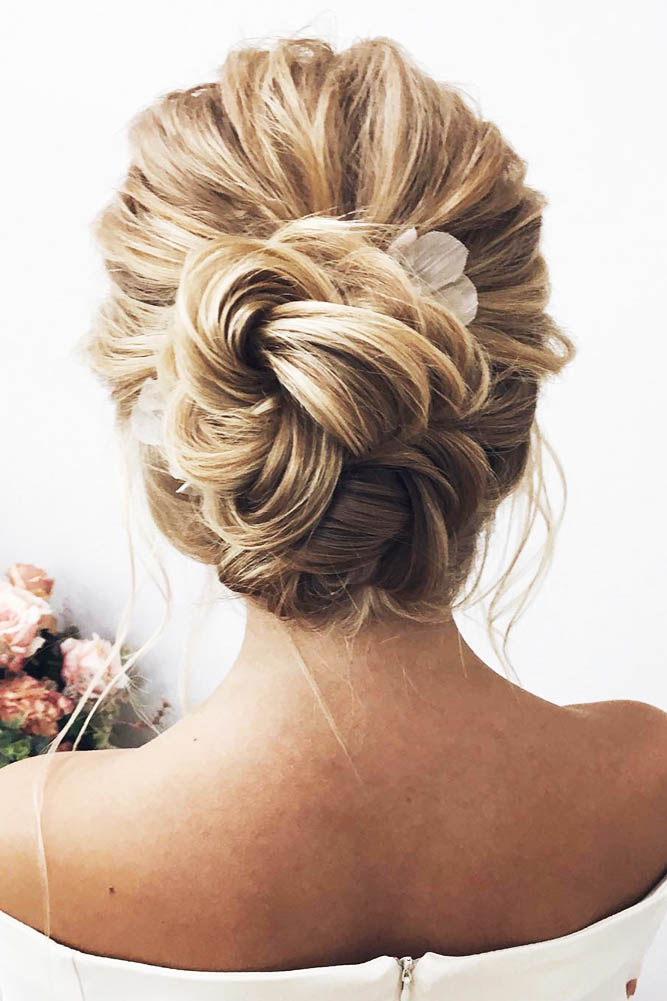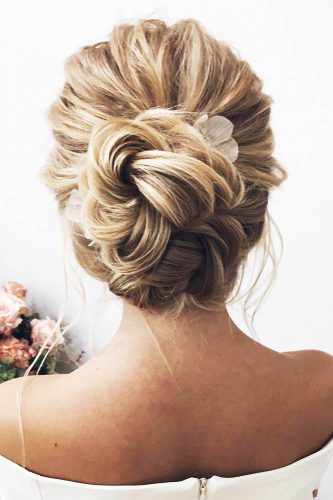 Simple Swept-Back Hairstyles With Hair Bun
Swept-back wedding hairstyles can be tight and classic, or loose and free. They can be pulled back into a bun, or feature a wide variety of curls and braids. Regardless of your perfect style, you'll want to complete the look with gorgeous accessories. This particular style invites all sorts of combs, pins, clips, and crowns. Test out a variety of pearl, floral, and rhinestone designs to find your perfect match. We love this versatile look, and know that you will too.
Source: elstilespb.models via Instagram, tonyastylist via Instagram, juliafratichelli.bridalstylist via Instagram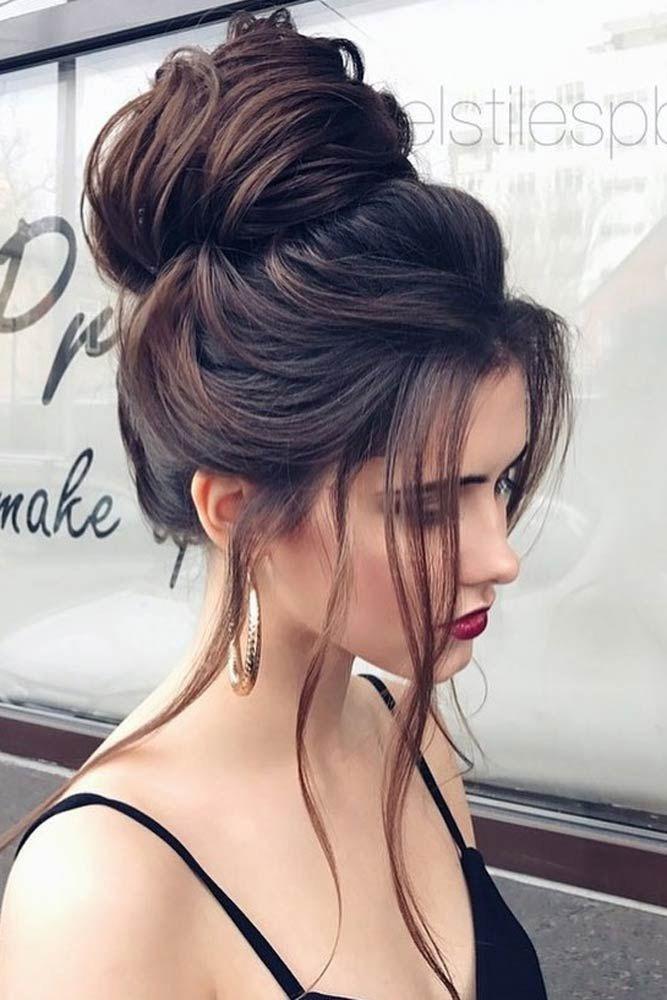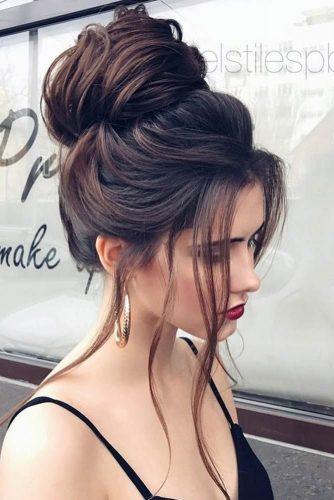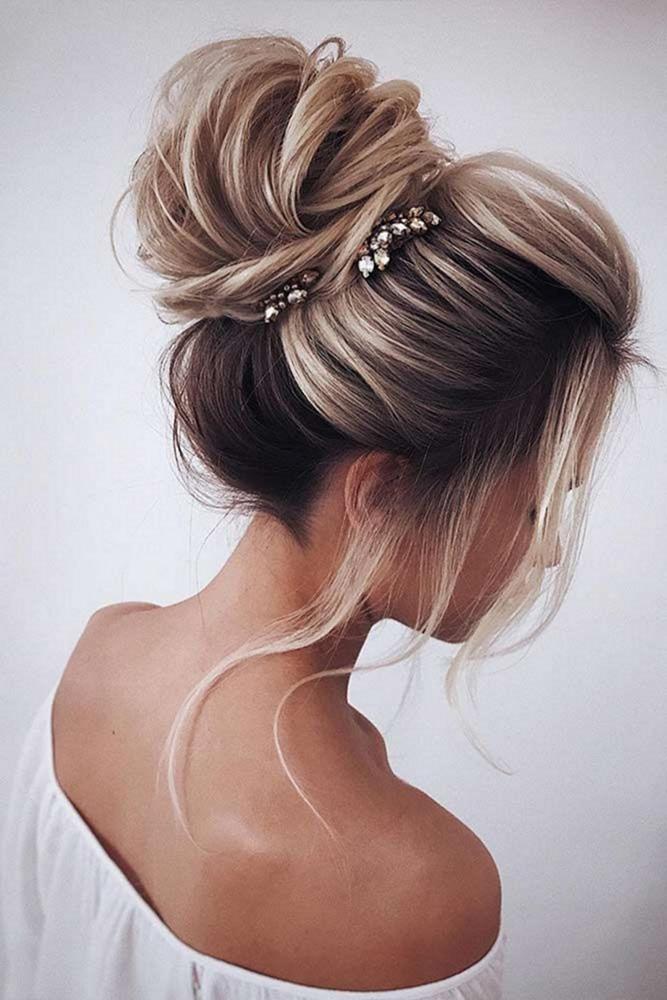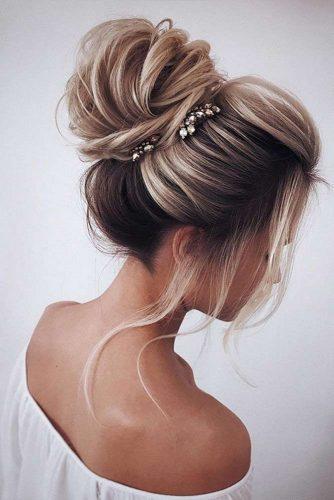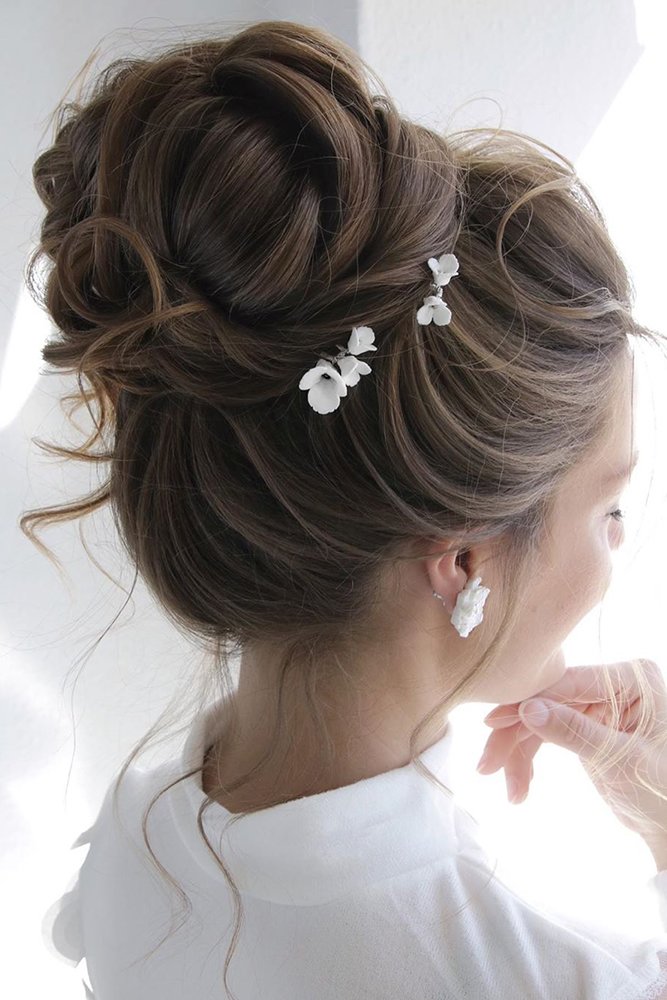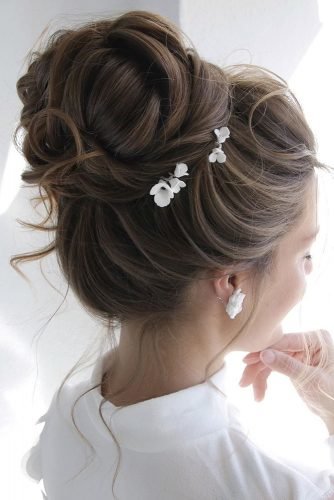 Extremely High Swept-Back Hairstyles
Source: elstile via Instagram, ojoaquim via Instagram, olesya_zemskova via Instagram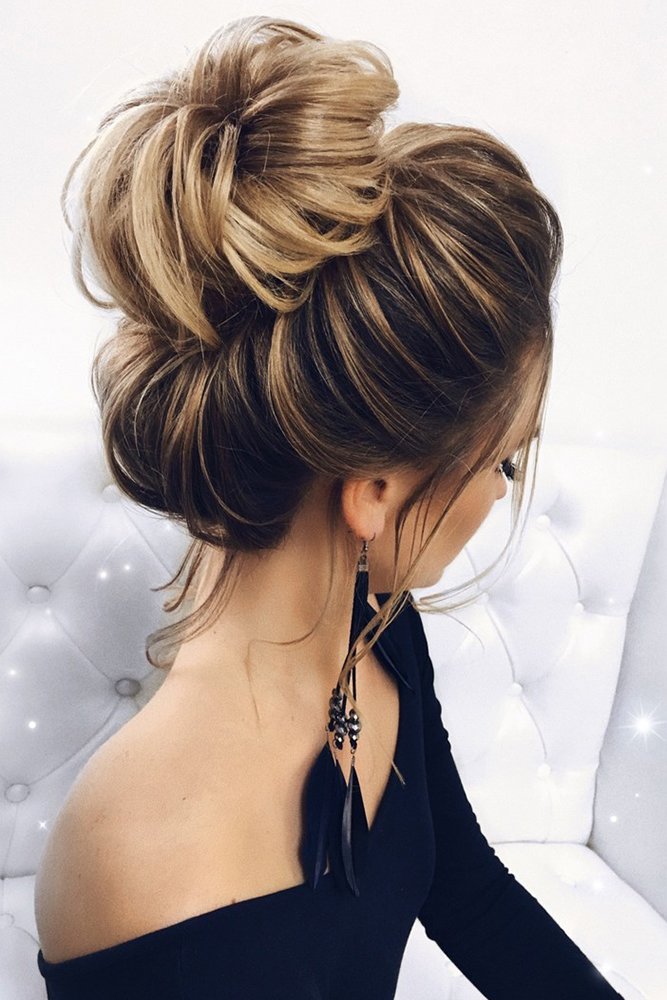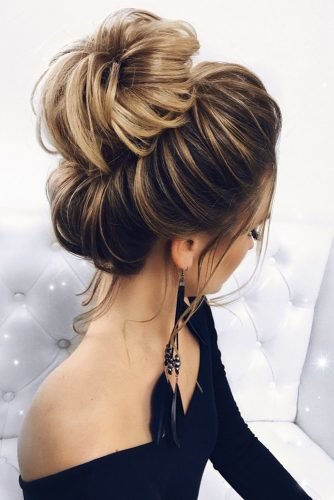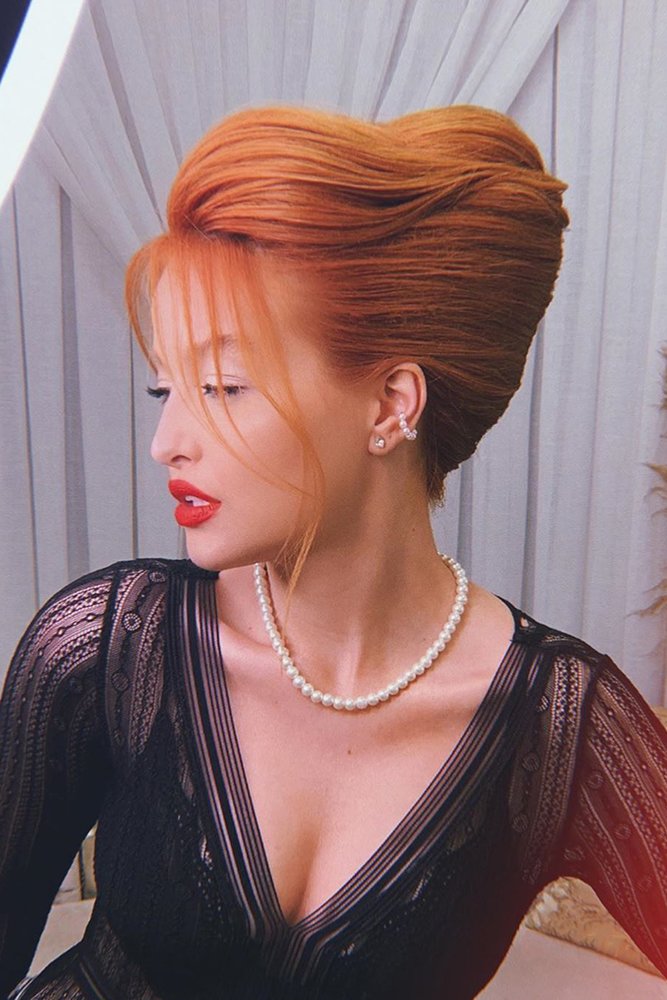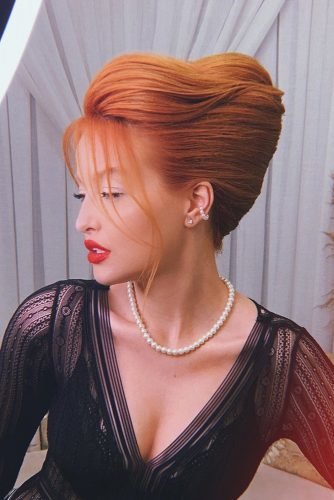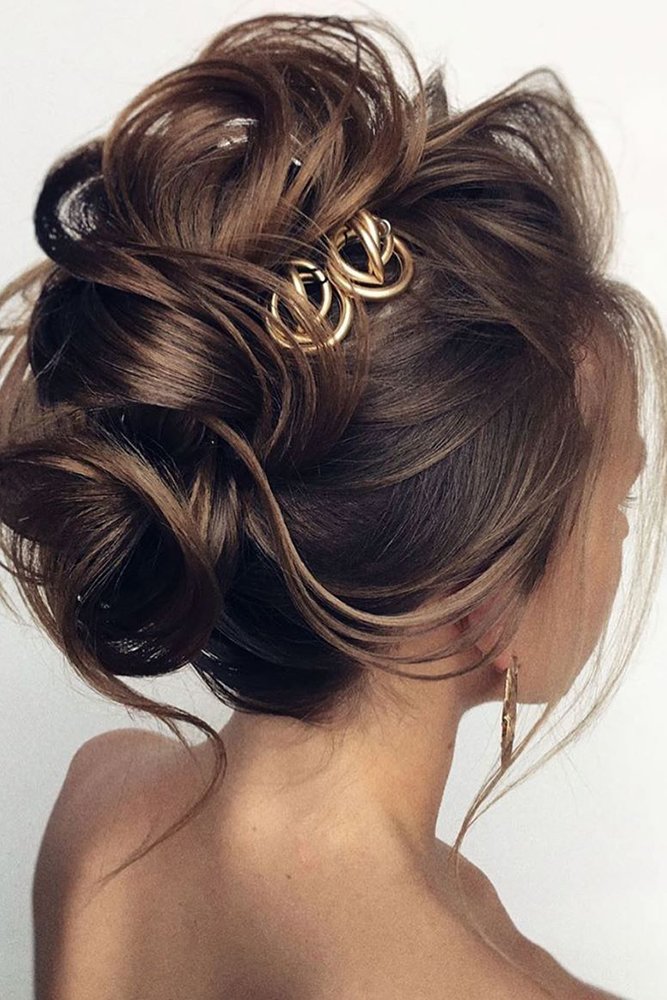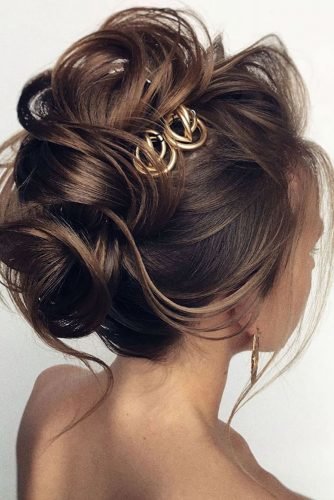 Elegant Low Updos
Source: kiramaslik via Instagram, niezwykle_czesanie via Instagram, tonyastylist via Instagram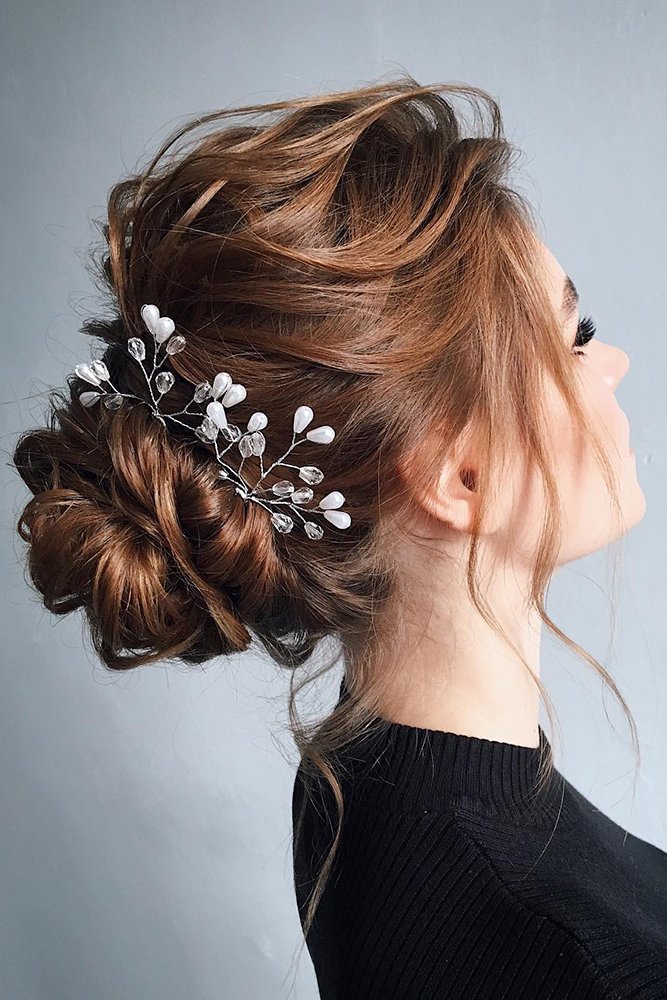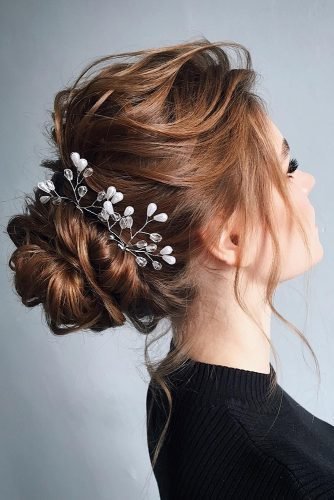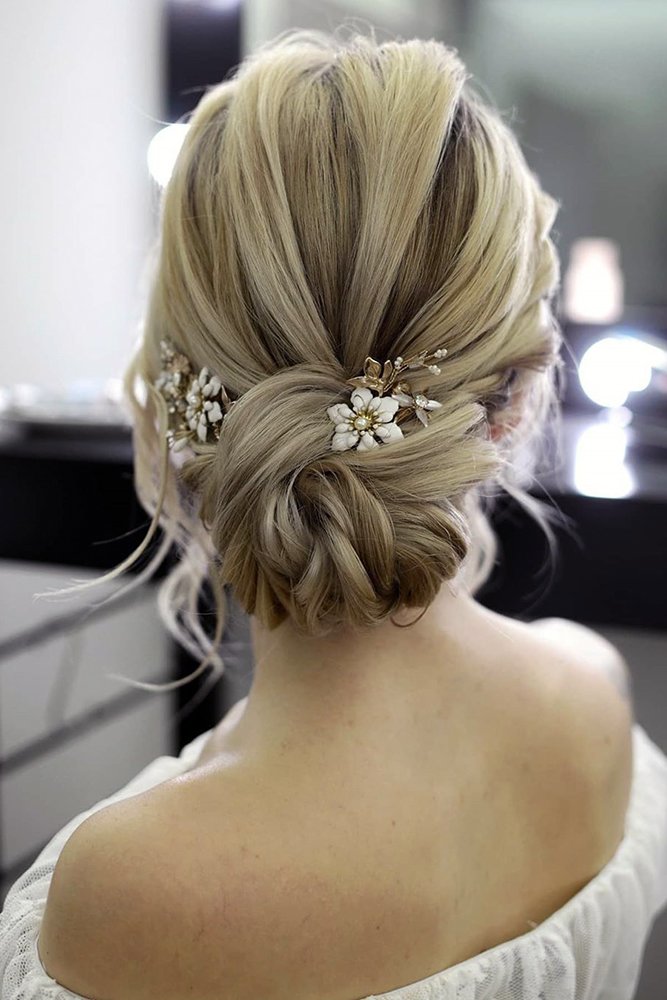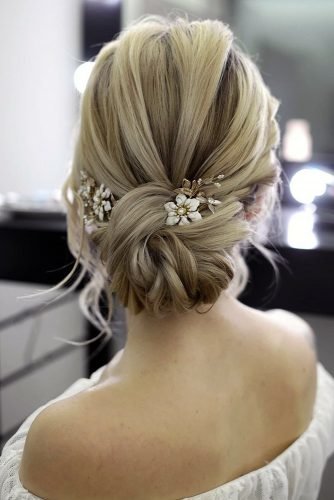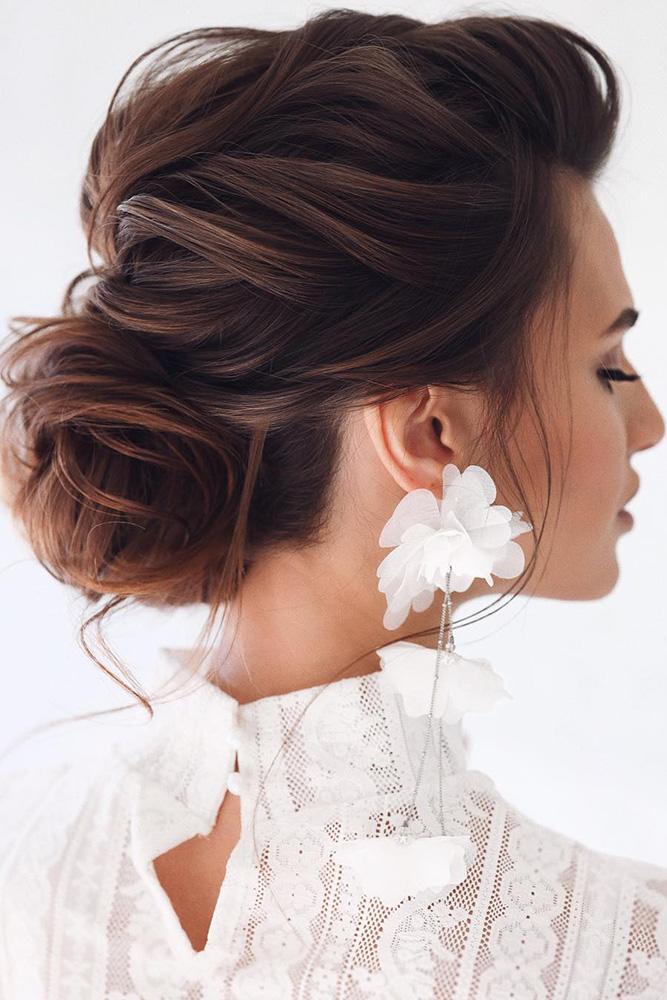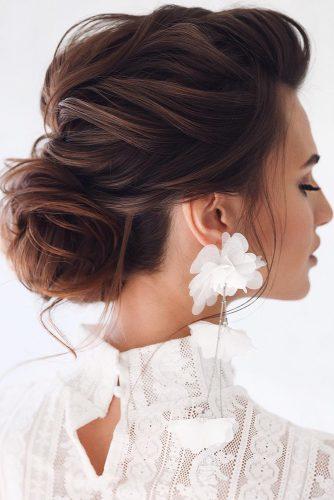 Perfect Ideas For Curly Hair
Source: elstile via Instagram, lavish.pro via Instagram, hair_vera via Instagram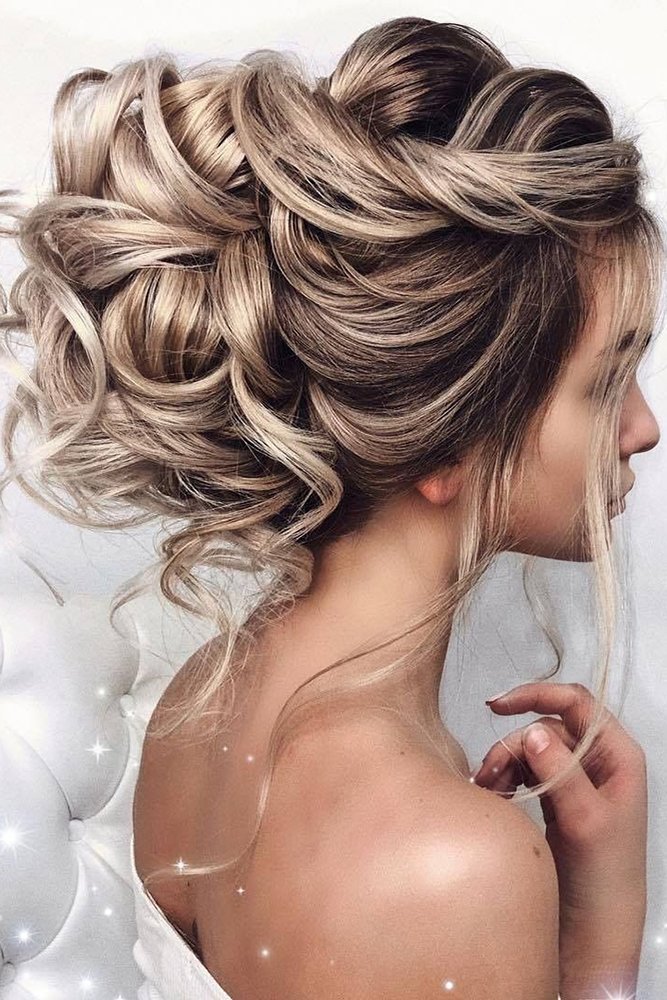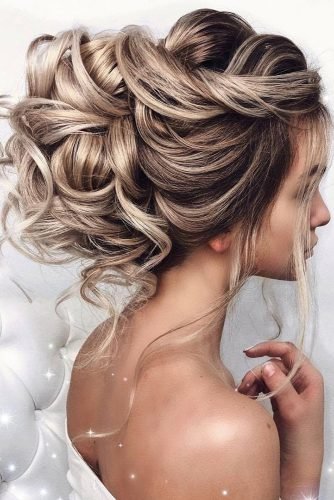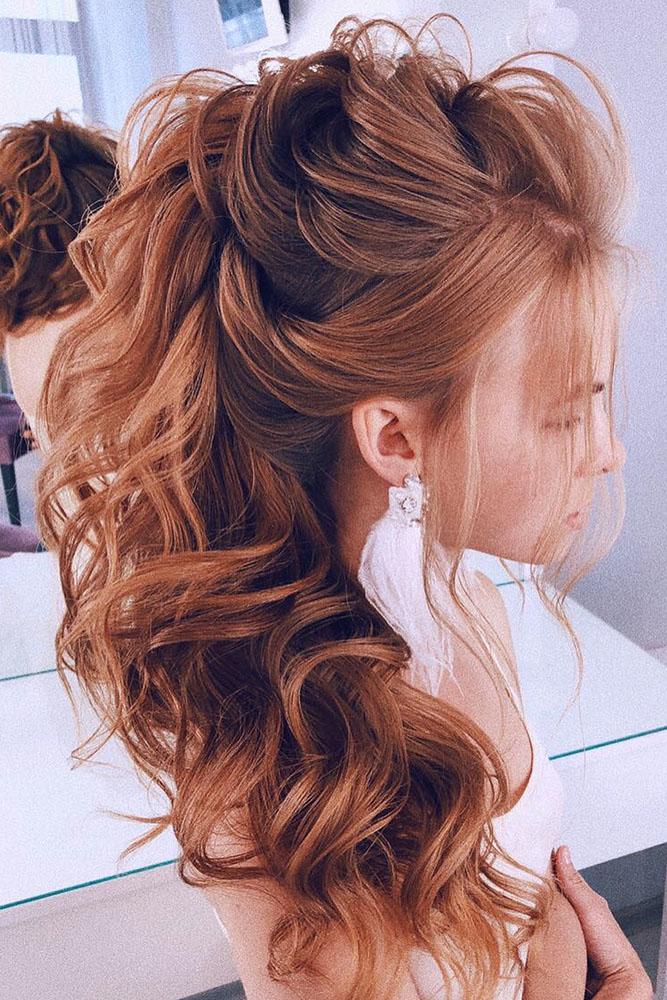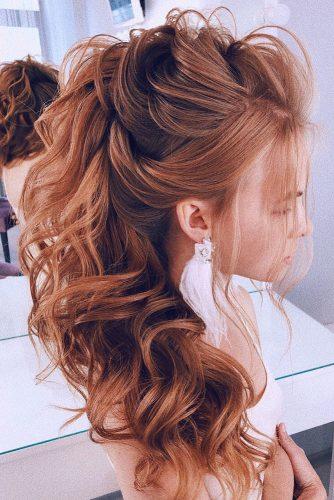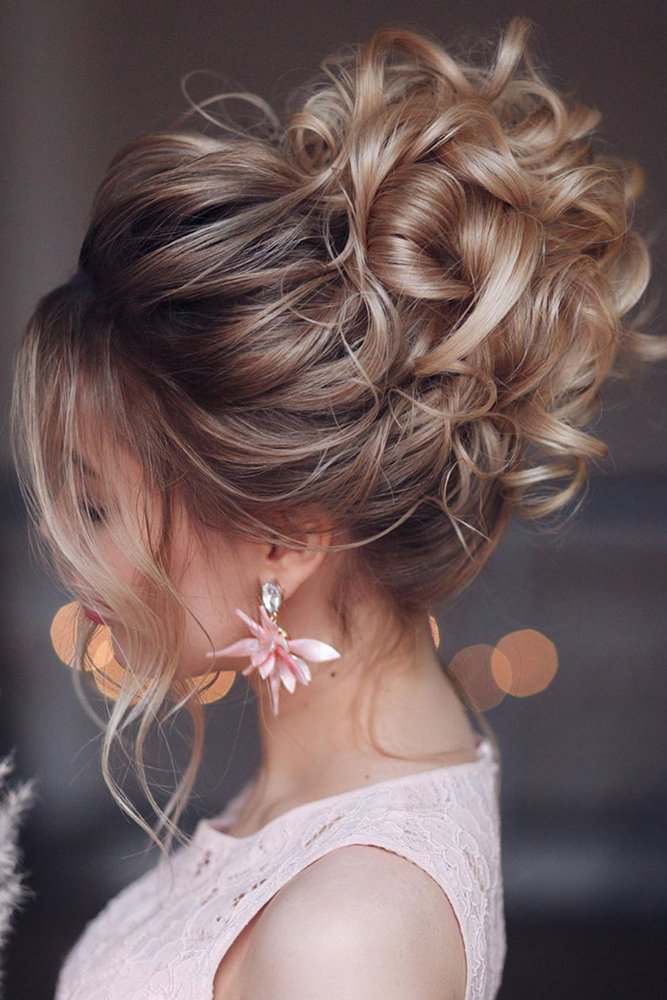 Fancy Hair With Braids
Source: lavish.pro via Instagram, juliafratichelli.bridalstylist via Instagram, lalasupdos via Instagram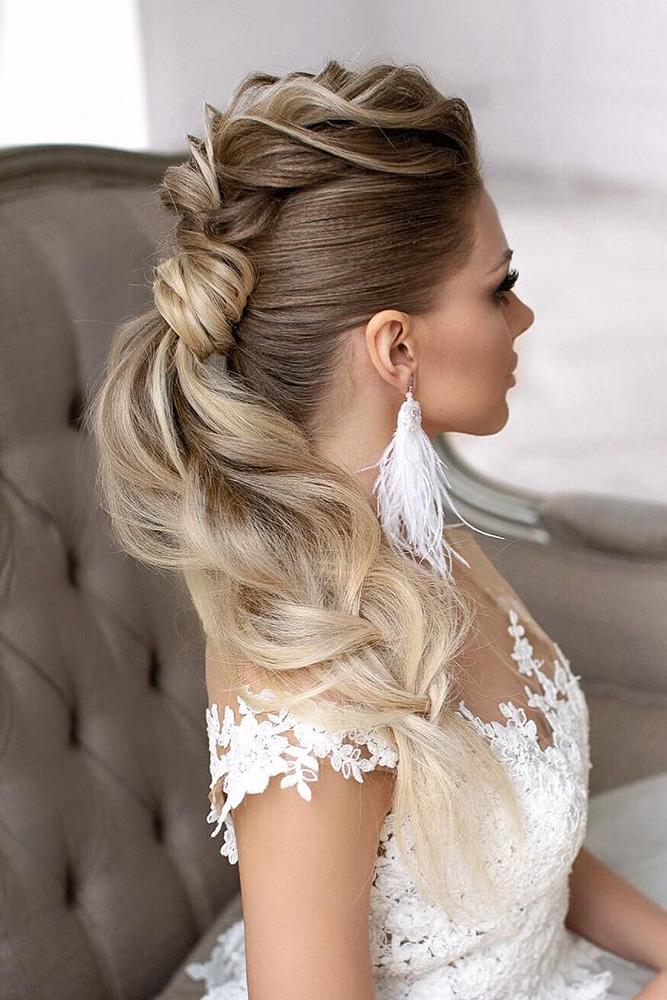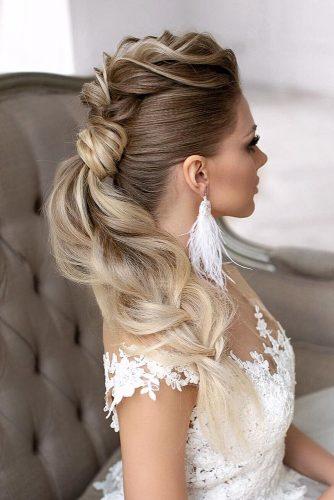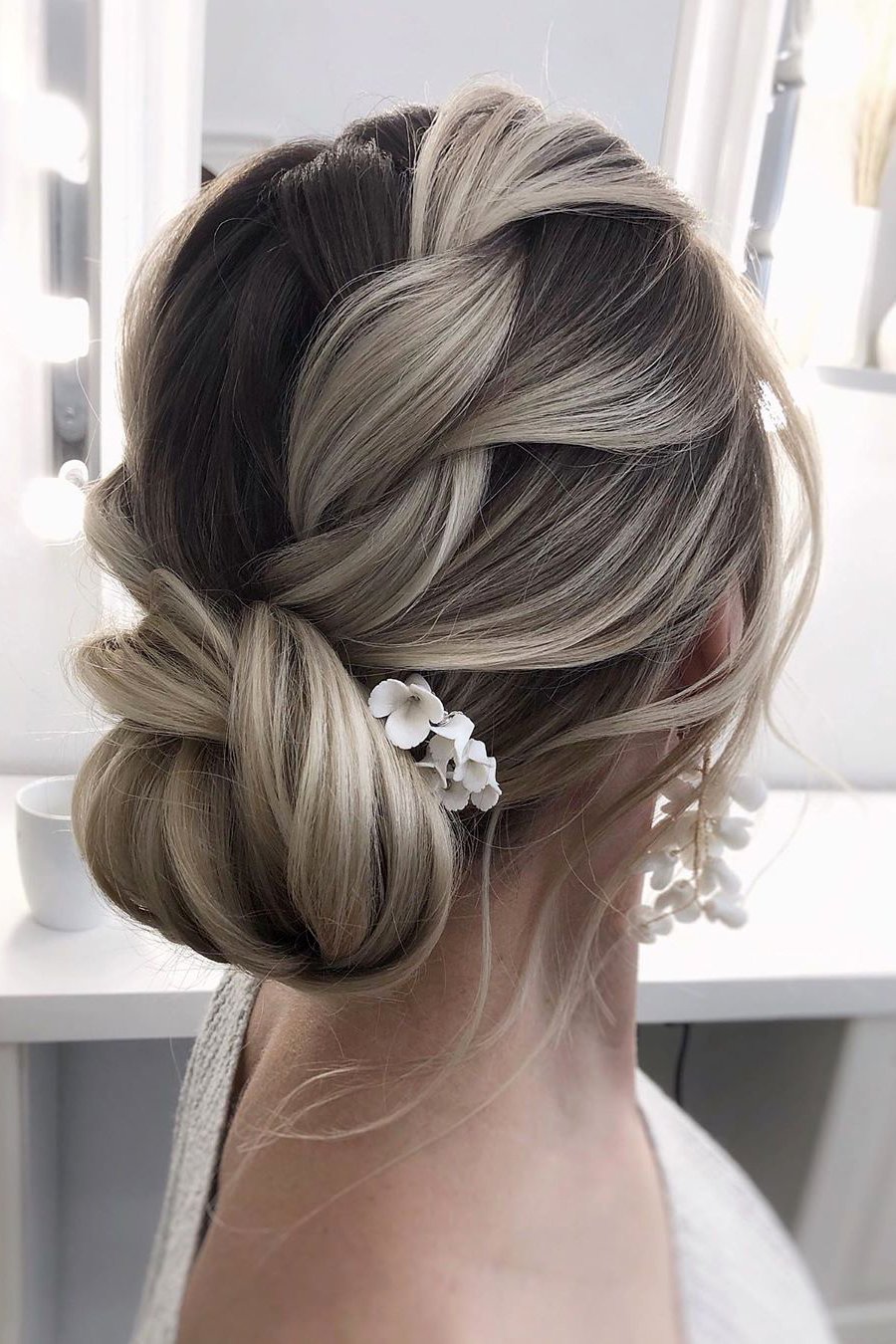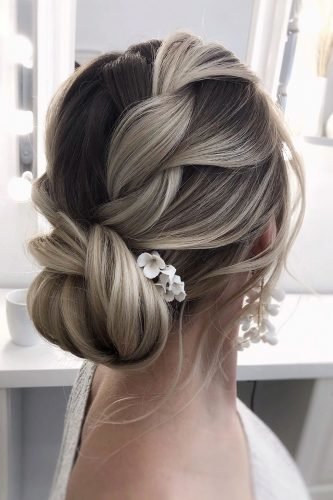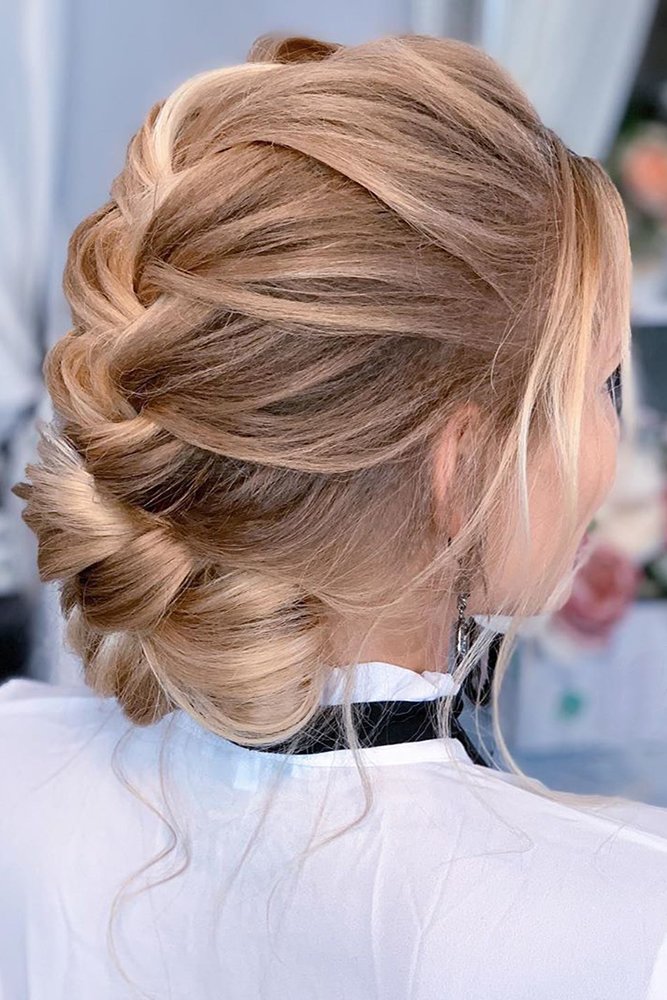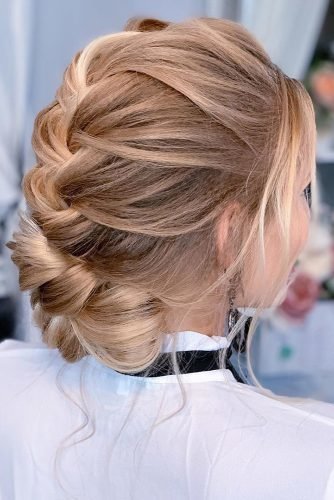 Elegant Swept-Back Low Hairdos
Source: lenabogucharskaya via Instagram, nadigerber via Instagram, nadigerber via Instagram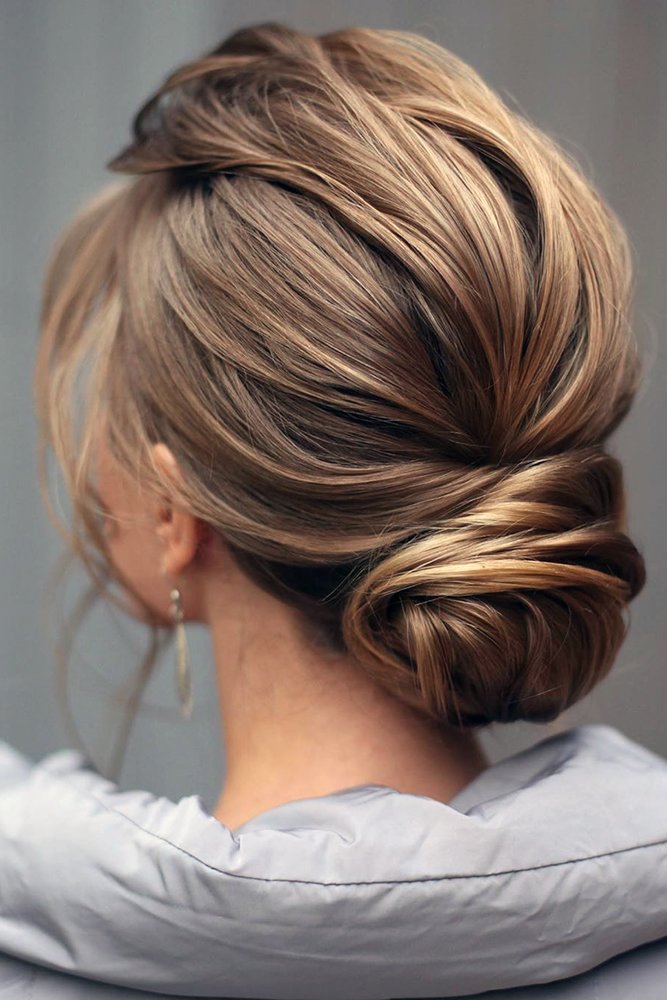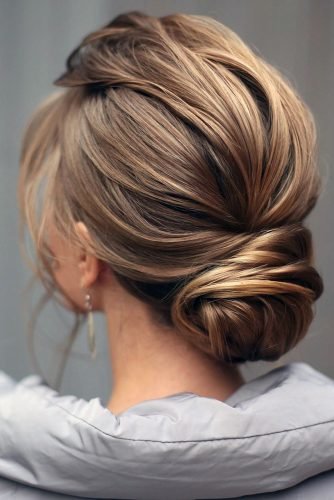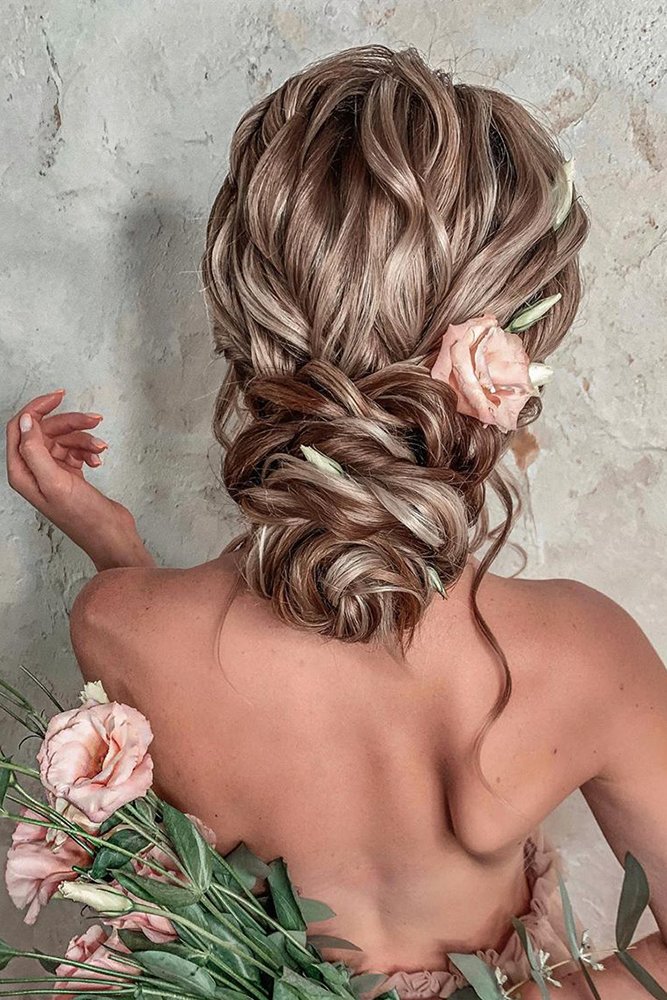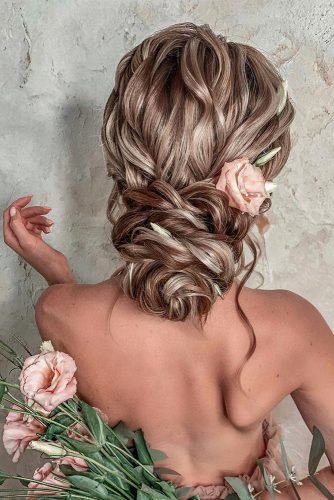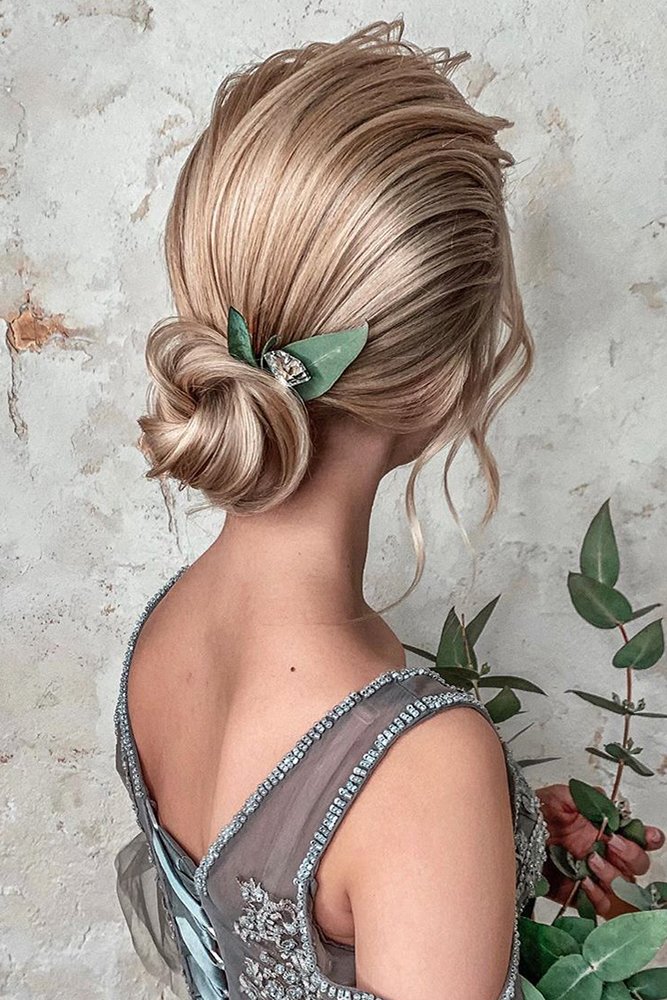 Charming Swept-Back With Hair Down
Source: Elstile via Instagram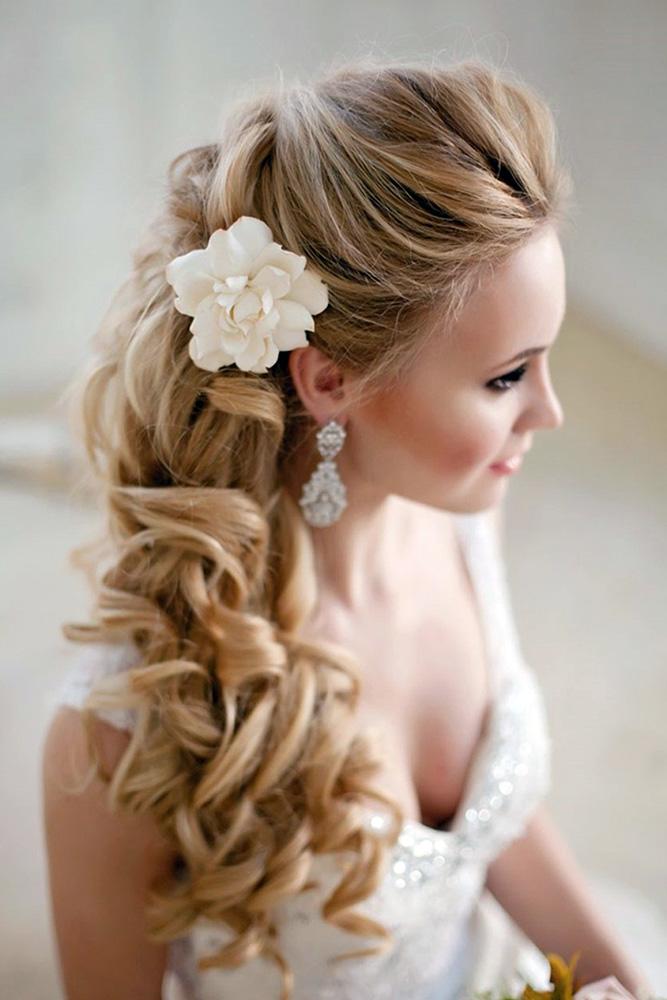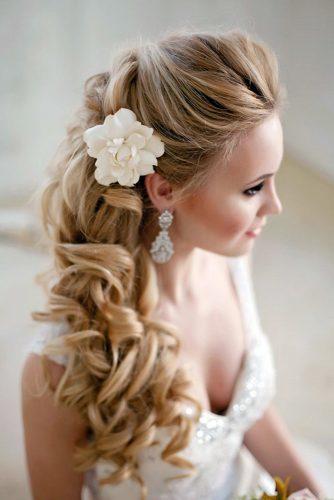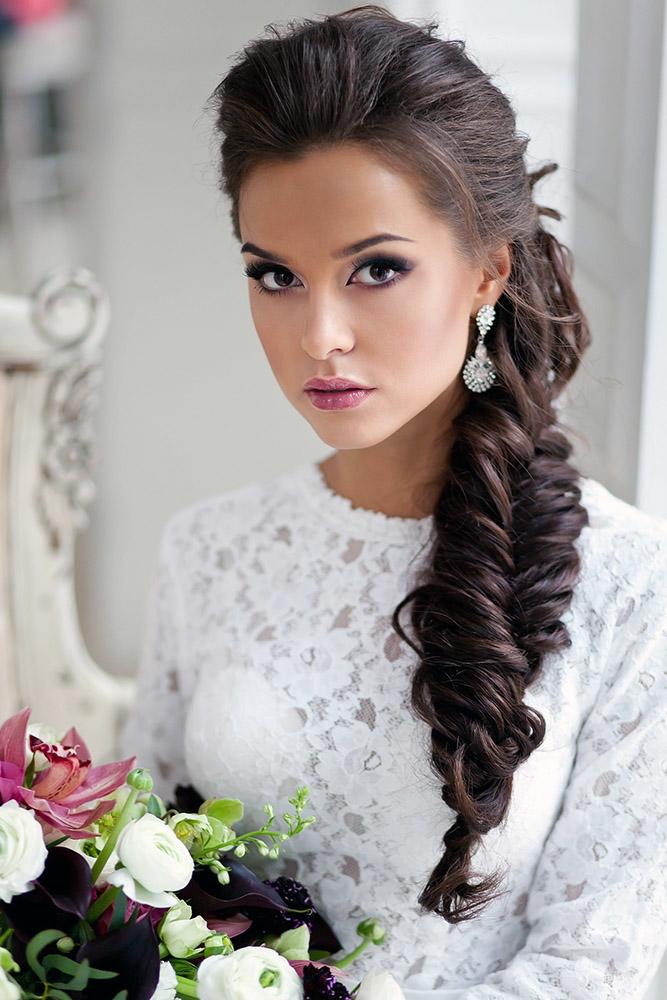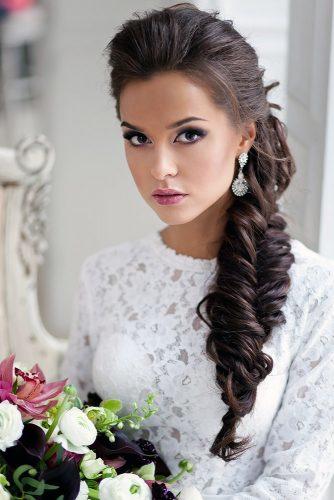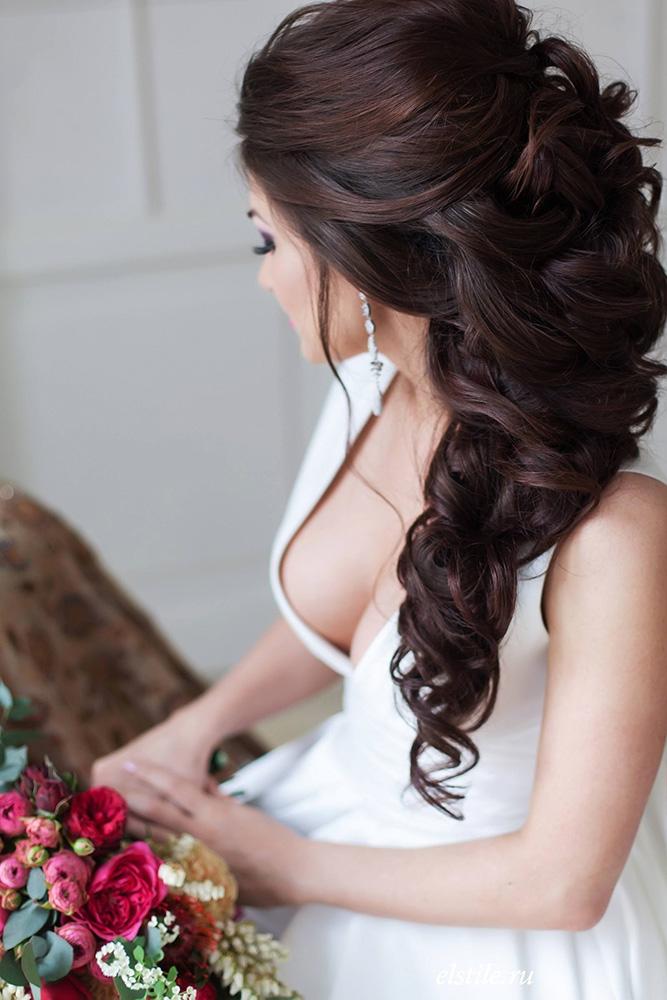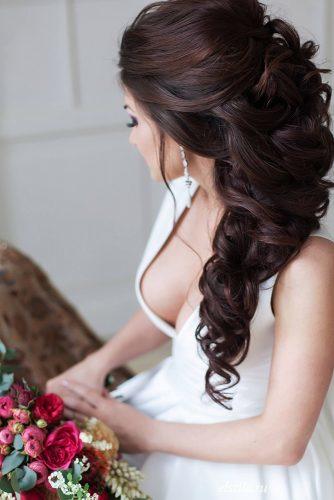 To complete your overall beautiful look, you might need stylish accessories. Find the inspiration here: 27 Wedding Hairstyles with Accessories