There are several important points in choosing hairstyles for the wedding guest:
1. Wedding guest hairstyles are usually more relaxed and simple.
2. You have to keep a certain level of formality and style, which depends a lot on the type of wedding.
Let's take a look at some of the most awesome hairstyles for a wedding guest! You are sure to find the perfect one!
Photo 1-6: Half Up Hairstyles For Wedding Guests
Half-Up hairstyles will provide your guests with some much appreciated versatility. Formal guests can take advantage of this theme with tight braids while more free-form guests can dawn elegant curls.
This look works well with all sorts of hair qualities such as mid and long length hair, thin and thick. The half-up option also works wonders with any dress style. Whether your wedding will happen in a church, a hall, or on the beach, photos of your guests will be gorgeous with a half-up half-down theme.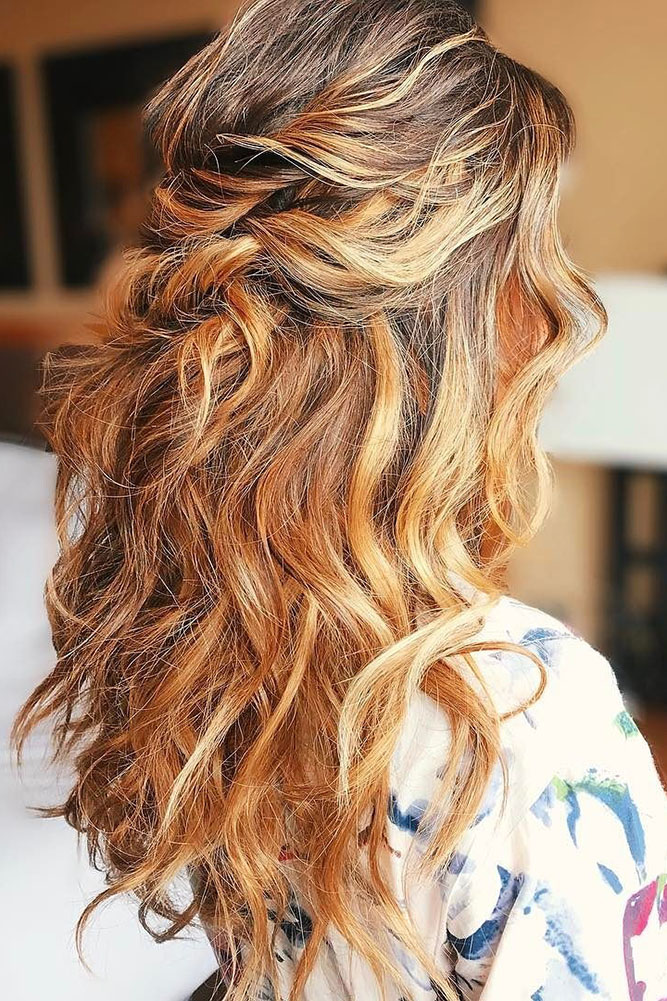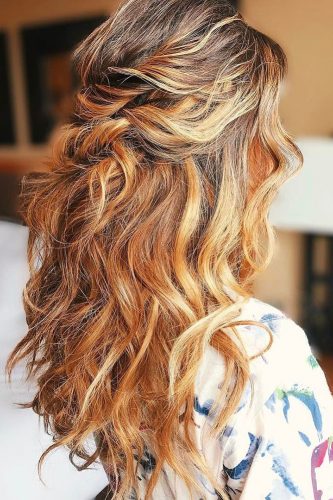 Ombre
Let's be honest: ombre makes any hairstyle stand out! This amazing coloring scheme is all you need to look fantastic! Curl it up a bit and you are good to go!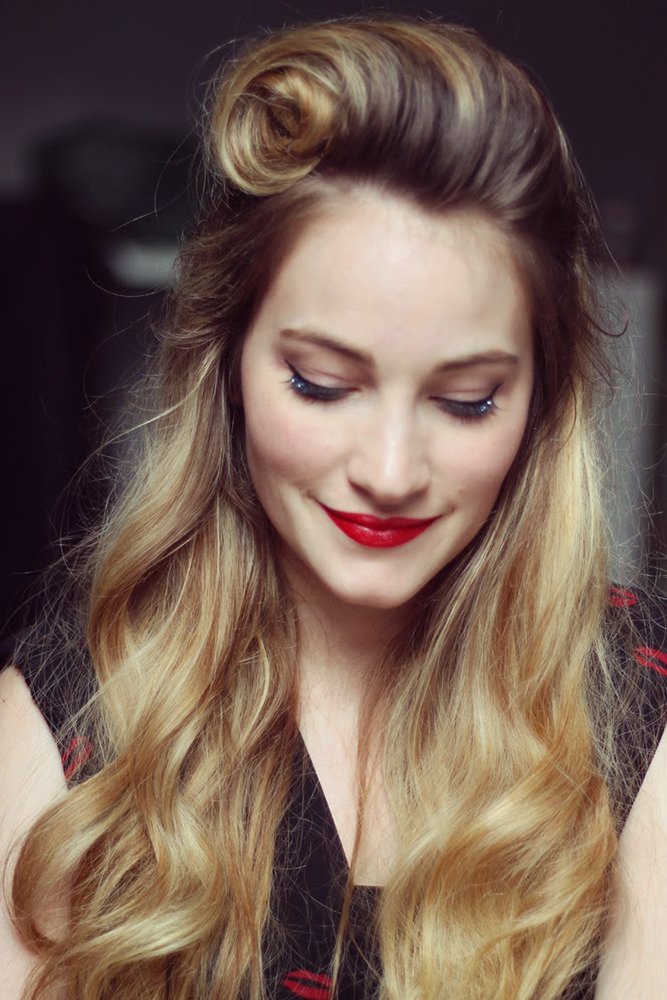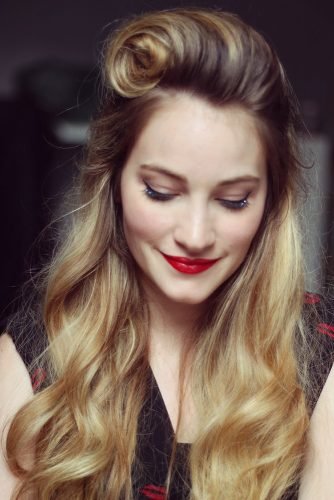 Victory rolls
This retro-style is one of our favorites among vintage hairstyles for wedding guests. Absolutely awesome, the hairdo that speaks class and style. Looks most stunning with red lipstick.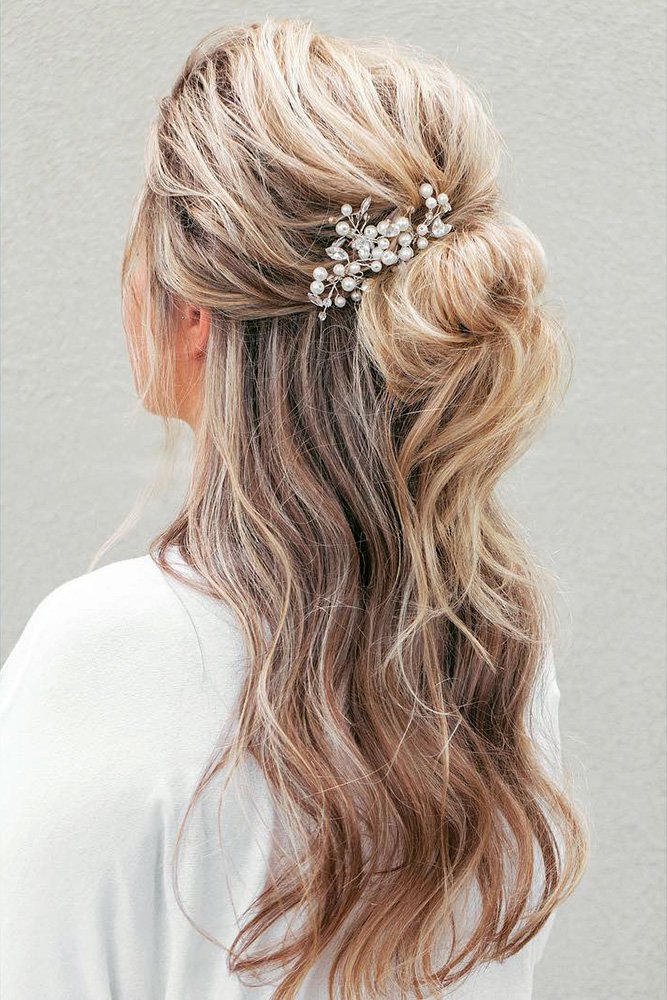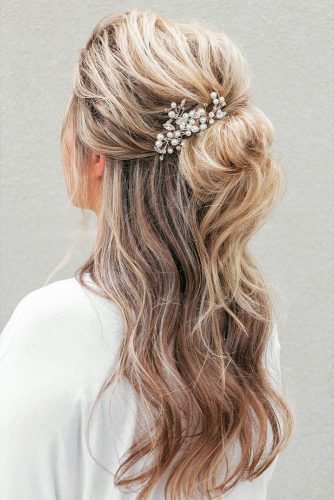 Thematic accessories
Want to keep it as simple, as possible? Just curl up the ends and pin your side locks with a hairpin. Use thematic hairpins to match the wedding theme on the wedding pics!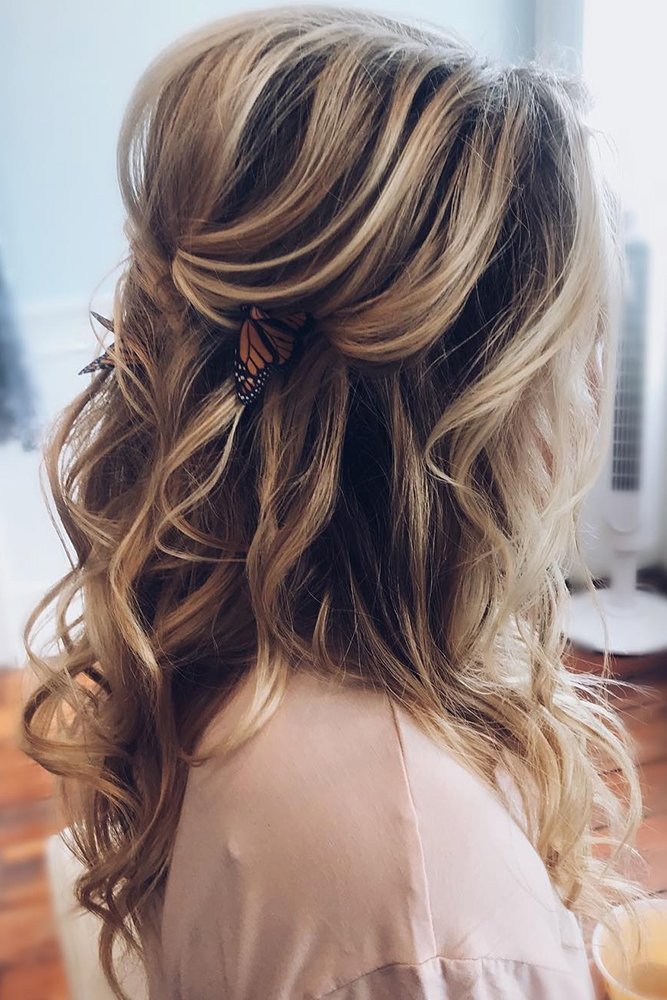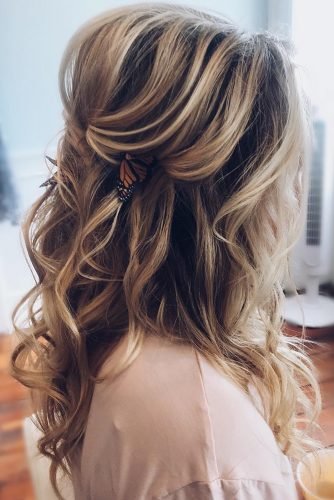 Play it simple!
Long tresses are the best length to make super simple wedding guest hairstyles. Just smoothen your hair with a hair iron and spray with hair conditioner. This is all it takes to look amazing!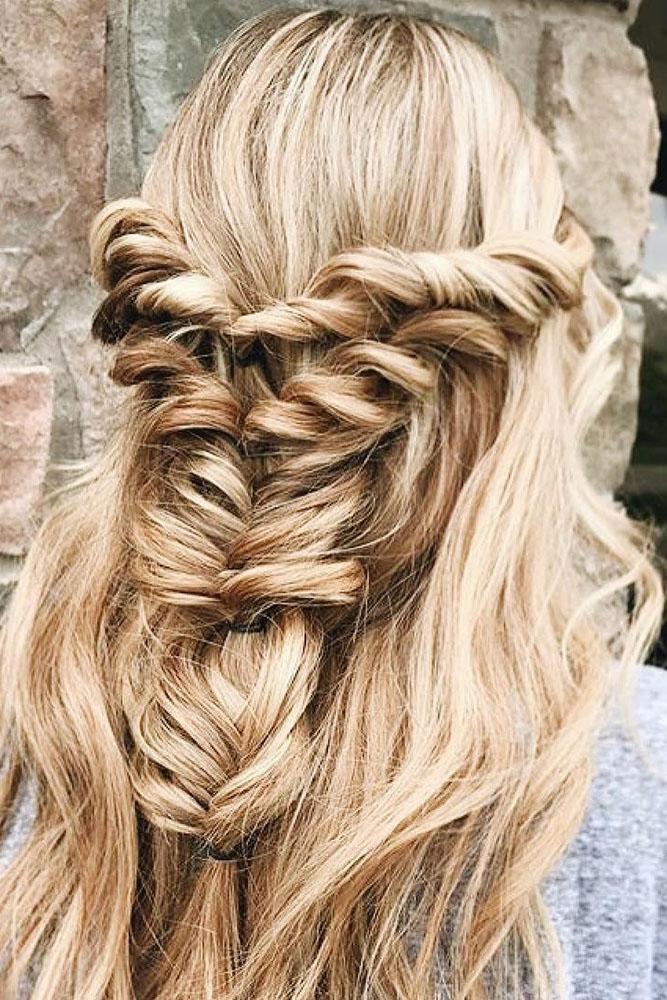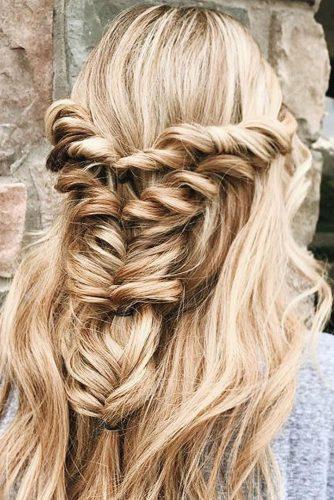 Braided
Braided wedding guest hairstyles are hot this season! A braid in your hair will be a stylish detail of your image. Such hairstyles will look especially good on a boho wedding guest.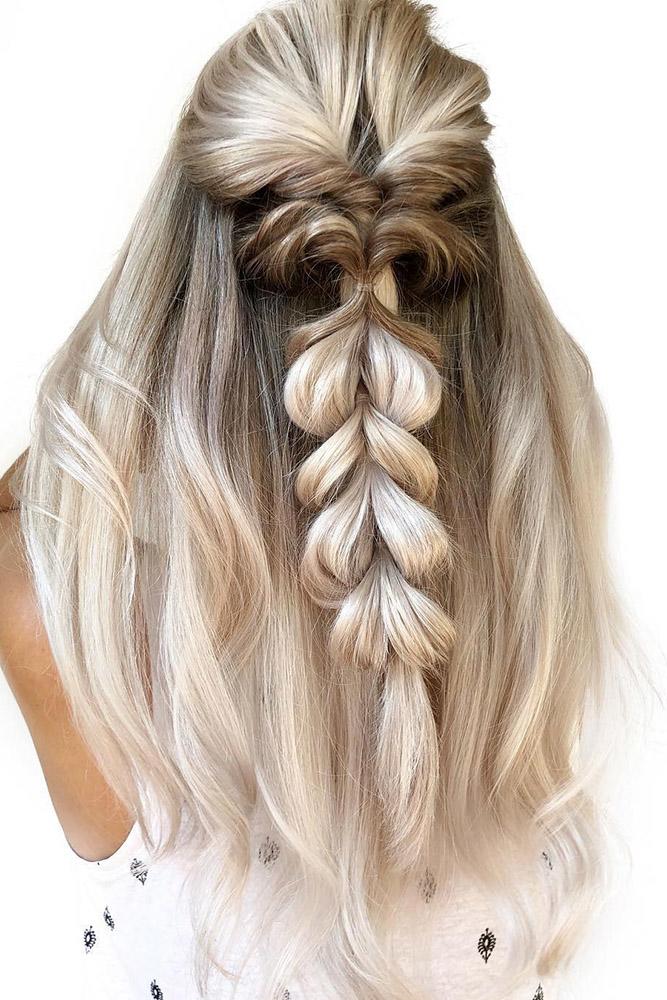 Mermaid braid
Talking of sea and mermaids – pay attention to this inverted braid. There is hardly a style that is more appropriate for a beach wedding. Don't be afraid to leave out a couple of side curls.
Photo 7-12: Long Wedding Guest Hairstyles With Braids
If the vast majority of the ladies at your ceremony sport long hair, consider instituting braids as your party theme. Braids are stunning with any venue and any gown. Your guests will have an easy time getting ready while they match their dress with fishtail, dutch, and upside down braids. Your photographer will have a great time capturing all of the twists, turns, and texture that come along with braids.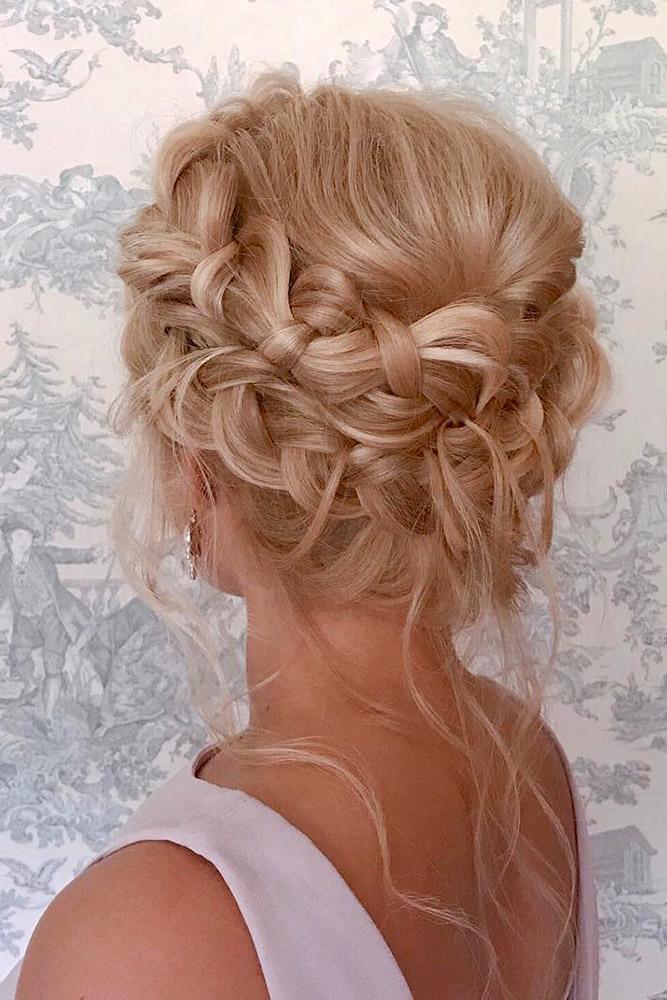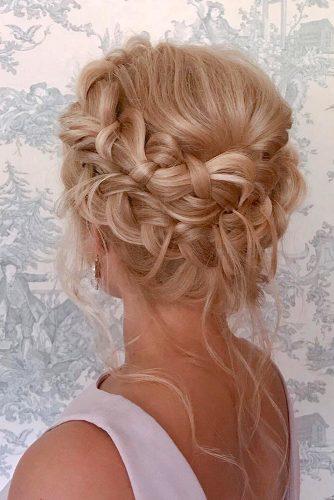 Braided crown
Various tv series made braids fashion trend number one. A lot of fashionable updo hairstyles for wedding guest have braids. But this braided crown is truly special!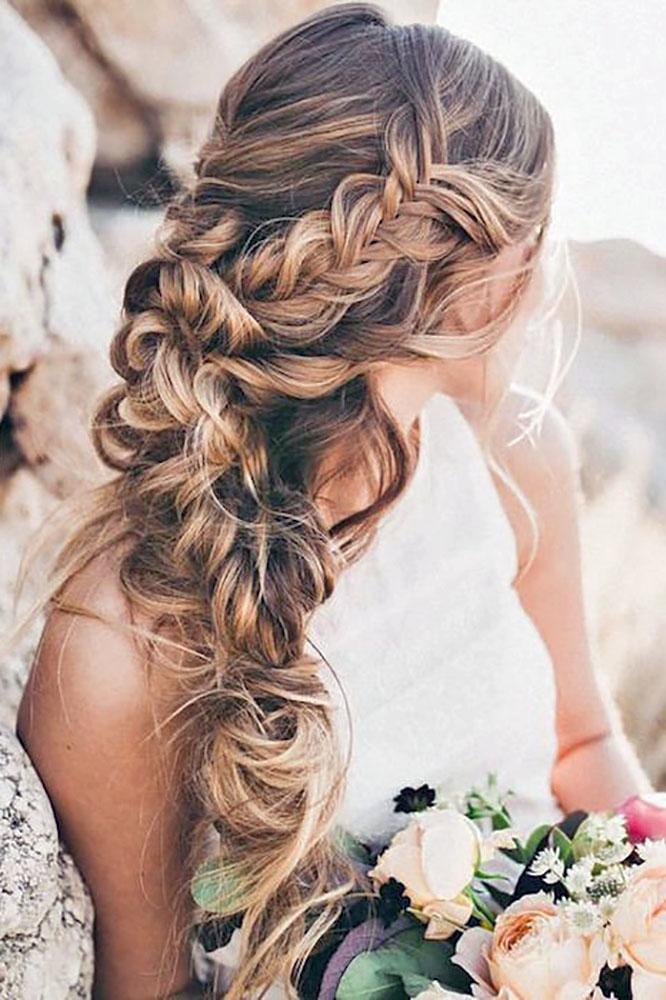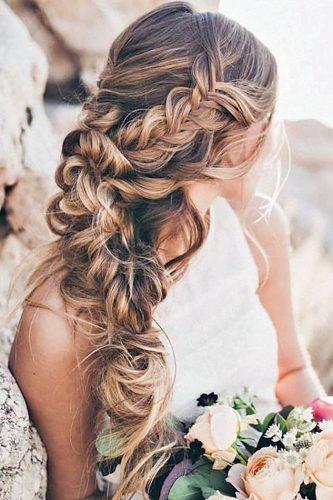 Side braid
Super simple and quite impressive! Braids and asymmetry – what can be more boho? A great hairstyle, perfect for boho or beach weddings! Voila! You look stunning!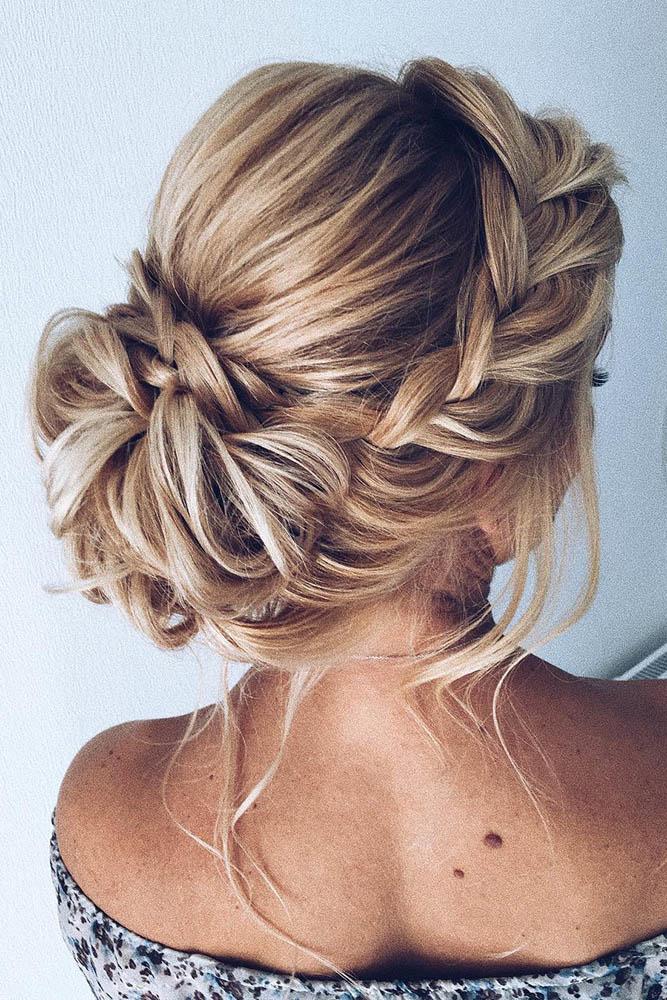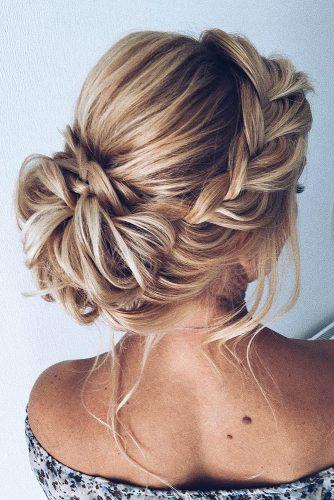 French braid
If you are a big fan of French braids, don't hesitate to use them in your wedding guest hairstyle! French braids make a great crown. Add small jewel hairpins for better fixation and look!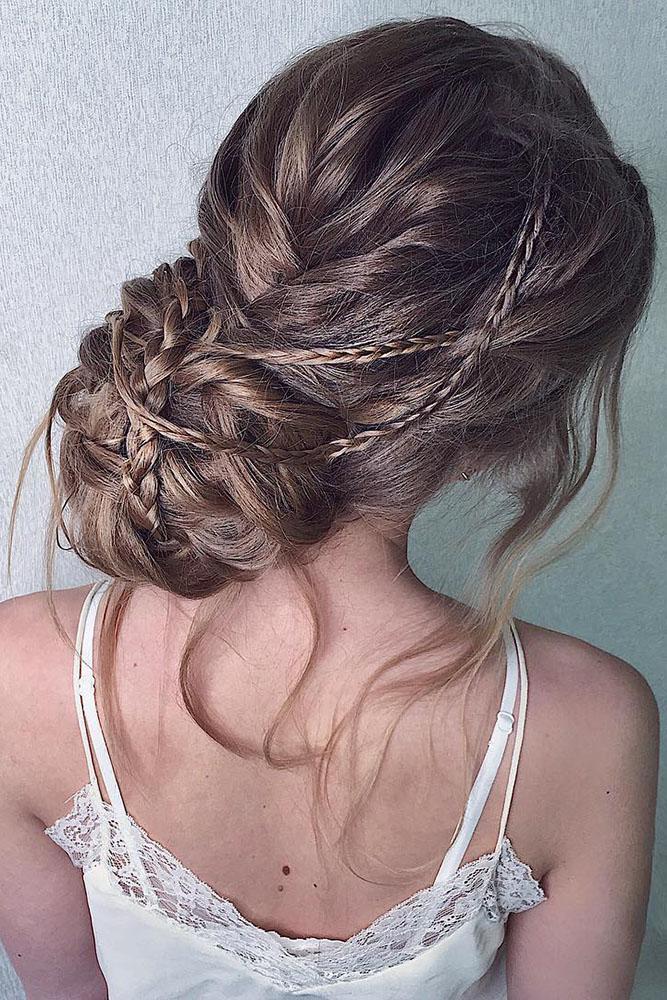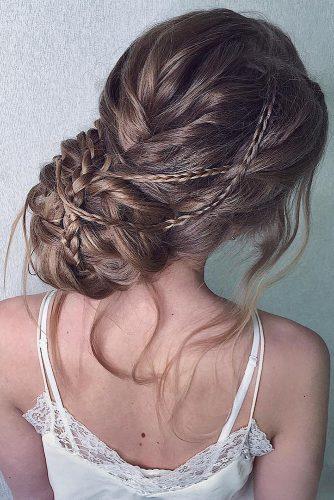 Braided extravaganza
If you are ready to try something more original, try this extravagant braided updo! Asymmetry and braids look mega modern and original. This wedding guest look will make you stand out in the crowd.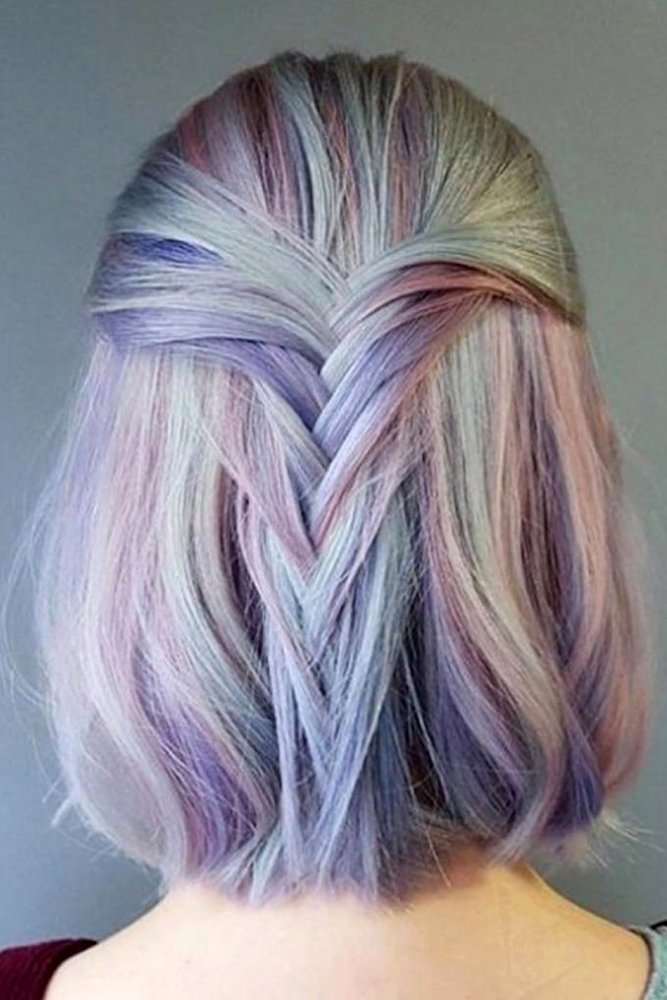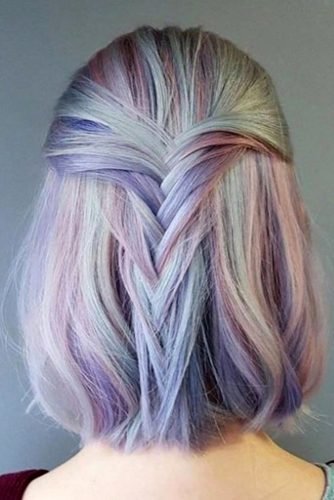 Add some color!
This year is all about color! Short hairstyles for wedding guest don't have to be complicated. Just use some color mousse to add a more interesting shade to your natural color.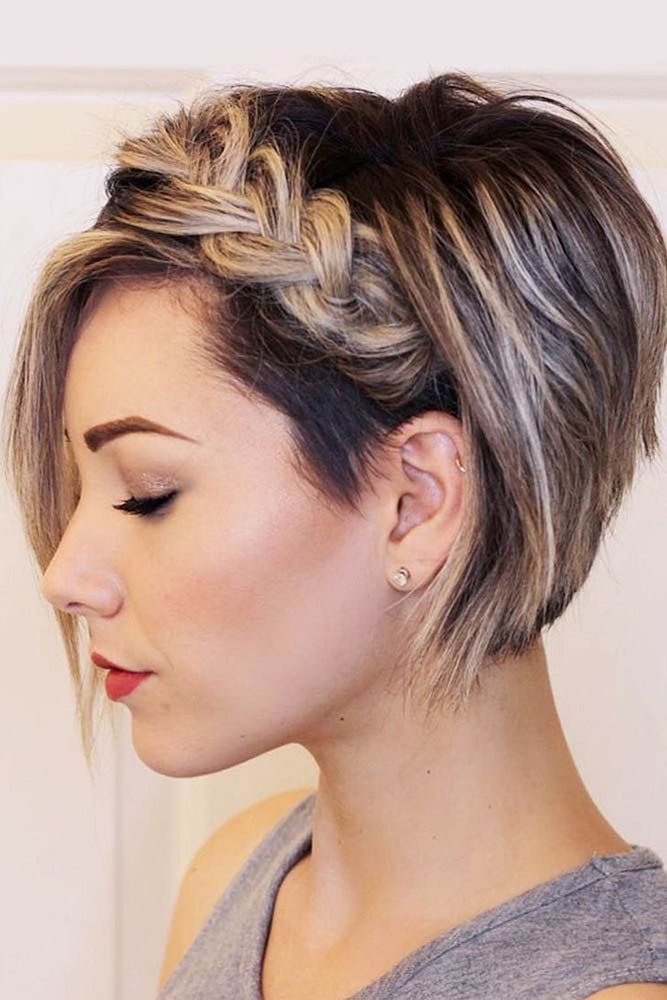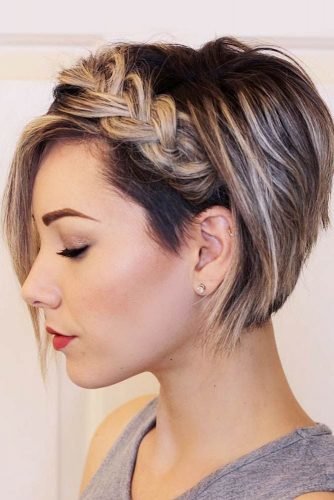 Creative
You can use small side braids for a more up-to-date look. This hairstyle will look good at a city hall wedding, or a less formal event. Don't be afraid to experiment with style!
Photo 13-18: Popular And Easy Updos For Medium Hair
Keeping it simple is the moral of the story, and there is no look more simple than the classic up-do. Some guests will enjoy the lengthy process of intricate neck-skimming twists while others will love you for the quick and easy braided top-knot option. Other guest fall right in the middle.
The best thing about the updo theme option is that you can let your guests decide for themselves while still being able to count on a great photoshoot for the wedding album.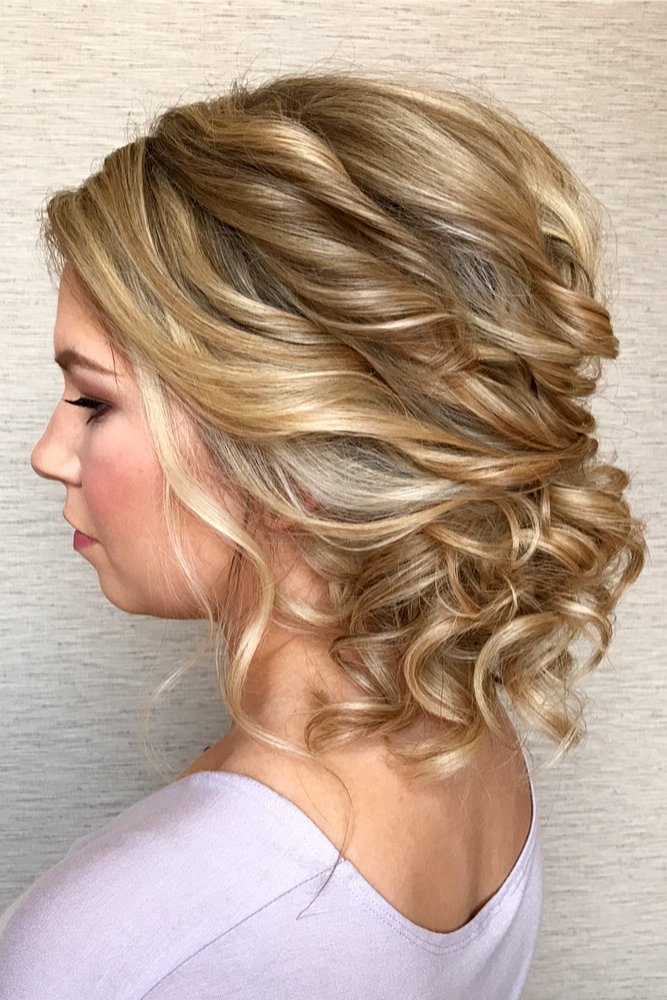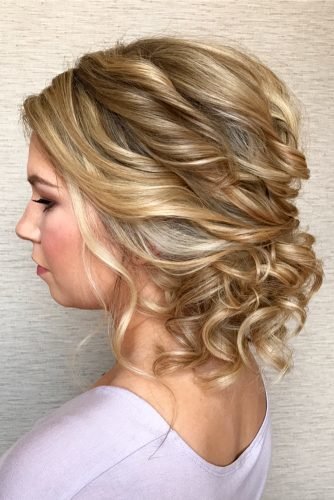 Curly Updo
Wedding guest hairstyles look stunning if you curl your hair just a little bit! Some hairspray will help your cute wedding guest hairstyles stay longer.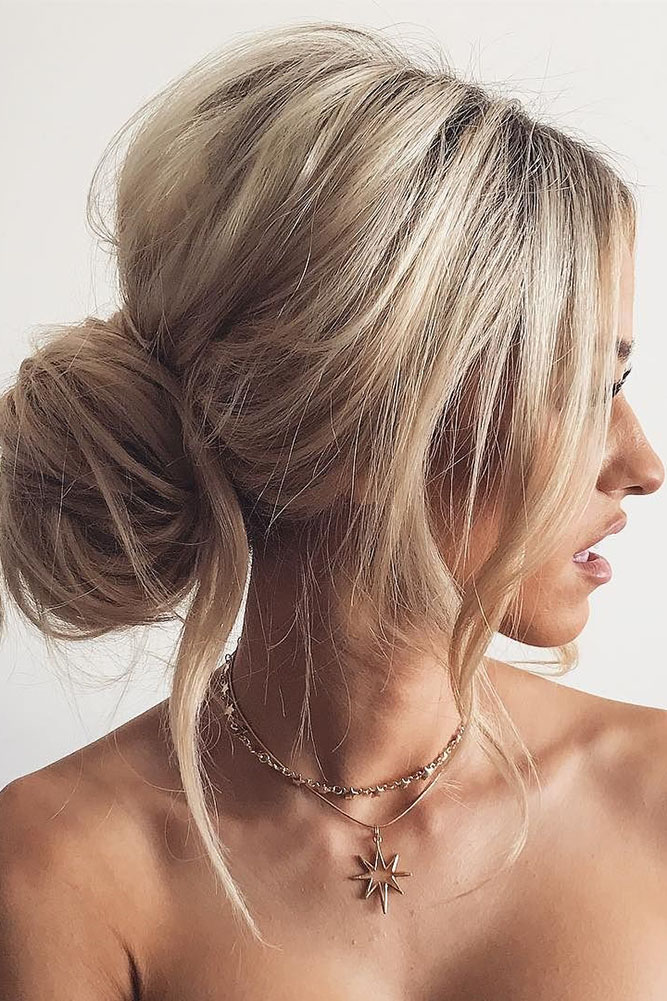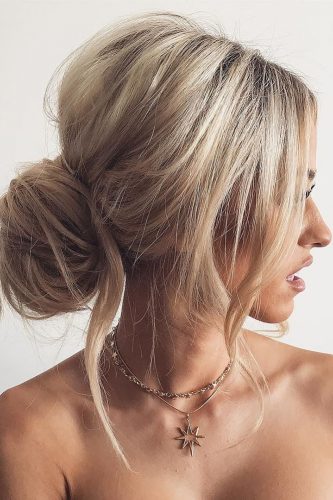 Countryside chic
If you looking for a hairstyle for a country wedding, pay attention to this look. Curls in a bun, and side locks to frame the face for a more delicate image.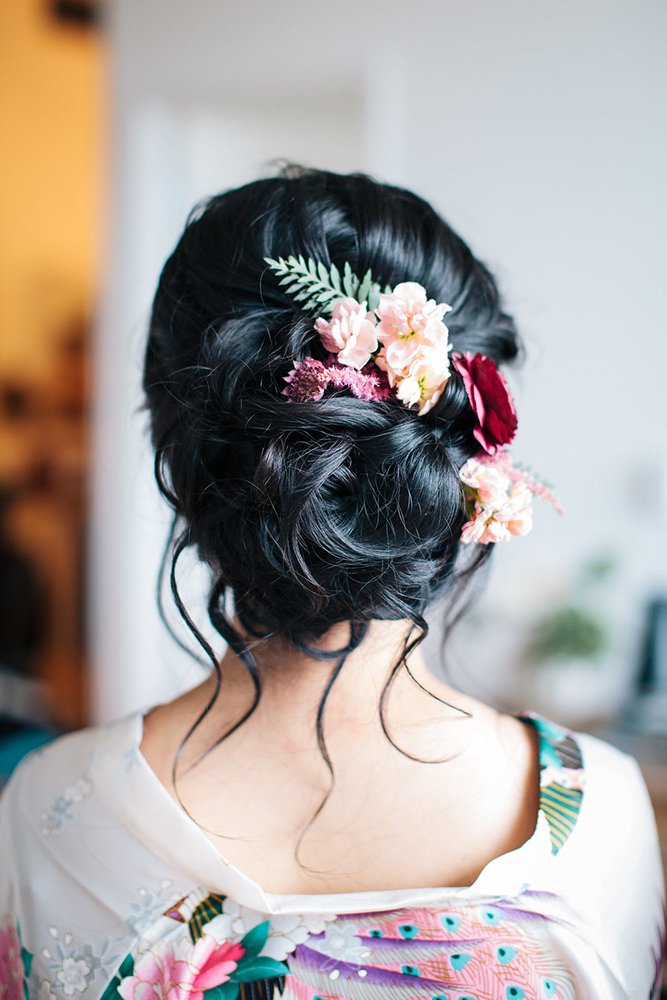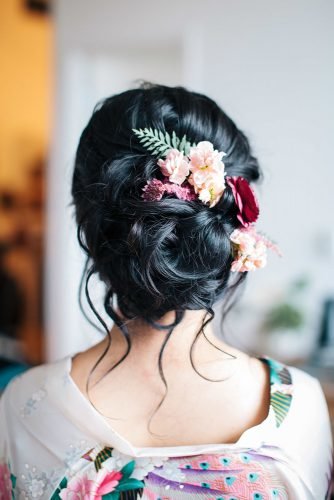 Updo with flowers
Are you a close family friend or a relative? Do you want to share the joy of the bride on her special day? Add a single flower to your updo to feel connected!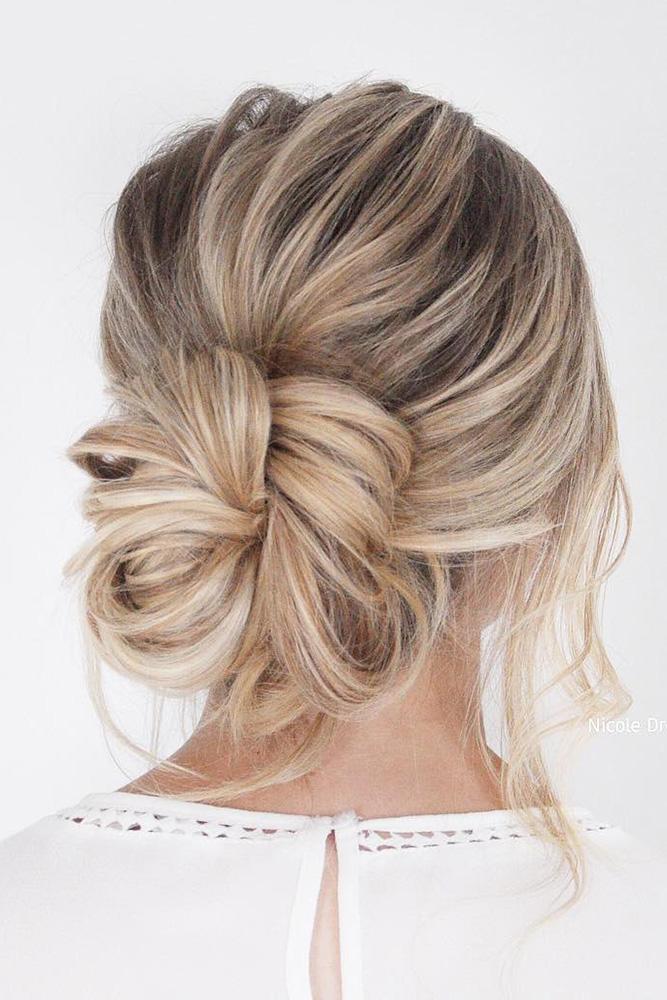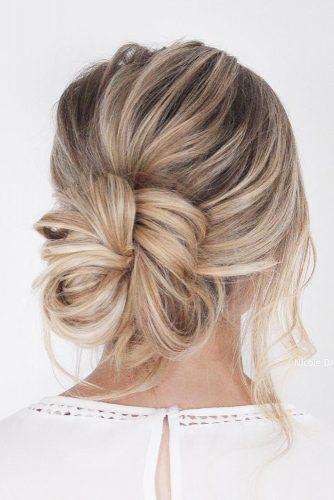 Messy bun
Messy is high on trends these days! Even if you don't have long hair, your medium length should be enough for this stunning hairstyle. It looks natural and relaxed – perfect for a boho wedding!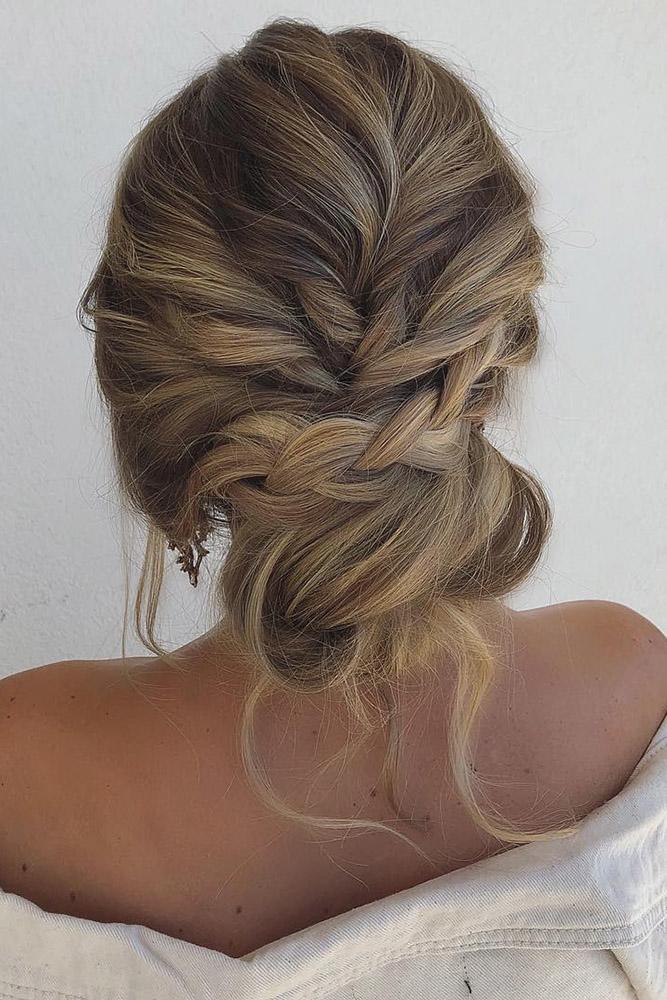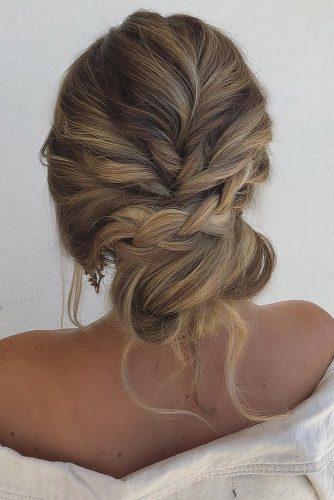 Braided low bun
If your hair is long enough, try this ultra-modern braided hairstyle. Braids will look amazing in a low braided bun. This romantic style is a great choice for a wedding!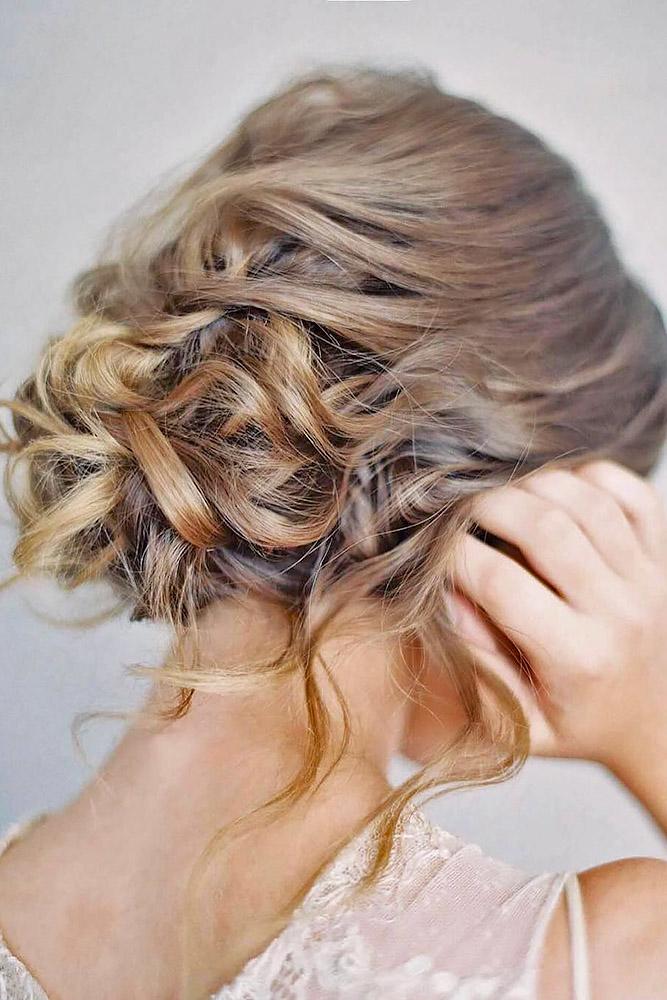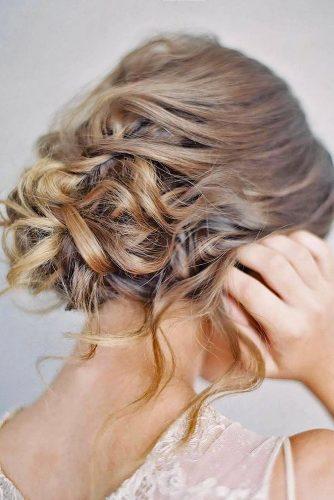 Curly bun
Naturally curly hairstyles will look amazing in a low bun on any wedding guest. Add a big decorative jewel pin or several small ones for some extra chic!
Photo 19-24: Gentle Ideas With Accessories
Rather than a specific style, consider naming an accessory as your party theme. Instructing your guests to adorn hair accessories like antiques, pearls, or flowers will ensure continuity while allowing your guests to do whatever they want with their hair.
Often enough, the wedding gown defines the style, but your guests will arrive in an assortment of colors and styles. A common accessory goes to great lengths to find common ground and an adhesive style. Perhaps your best option, accessory-based themes merges flexibility with continuity.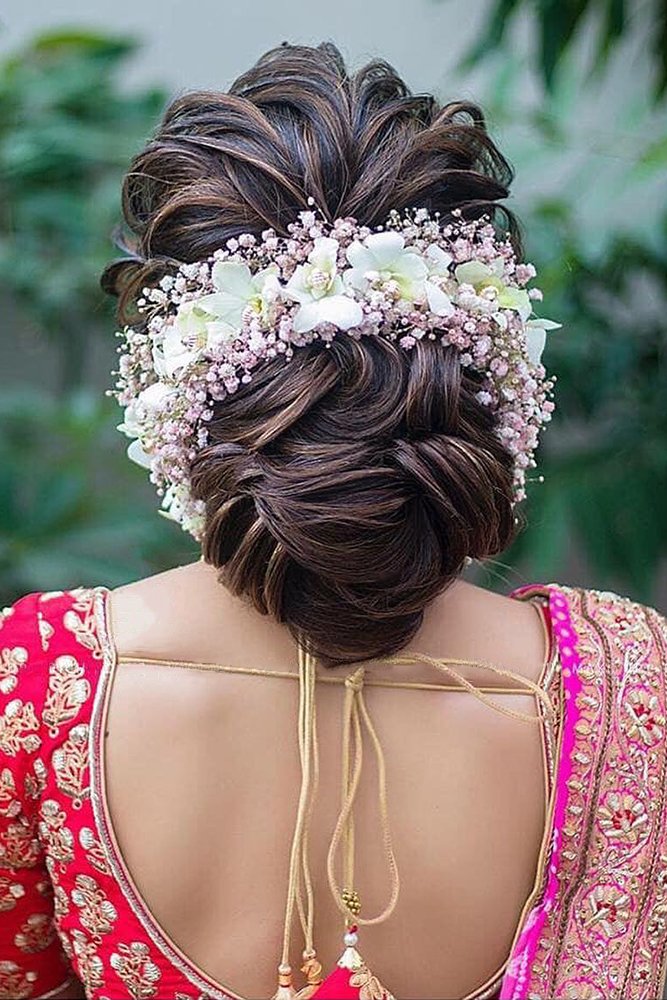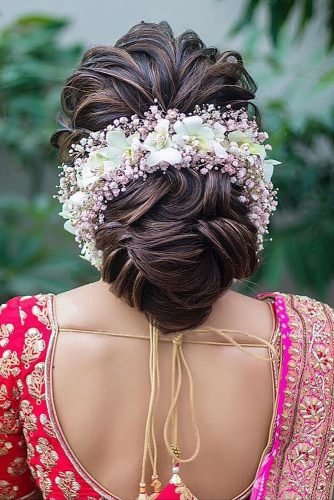 Go ethnic!
If you are a part of an ethnic group, it is a great opportunity to show off your traditions! Ethnical hairstyles for Indian wedding guest look amazing! Indian wedding guest hairstyles would inspire everyone!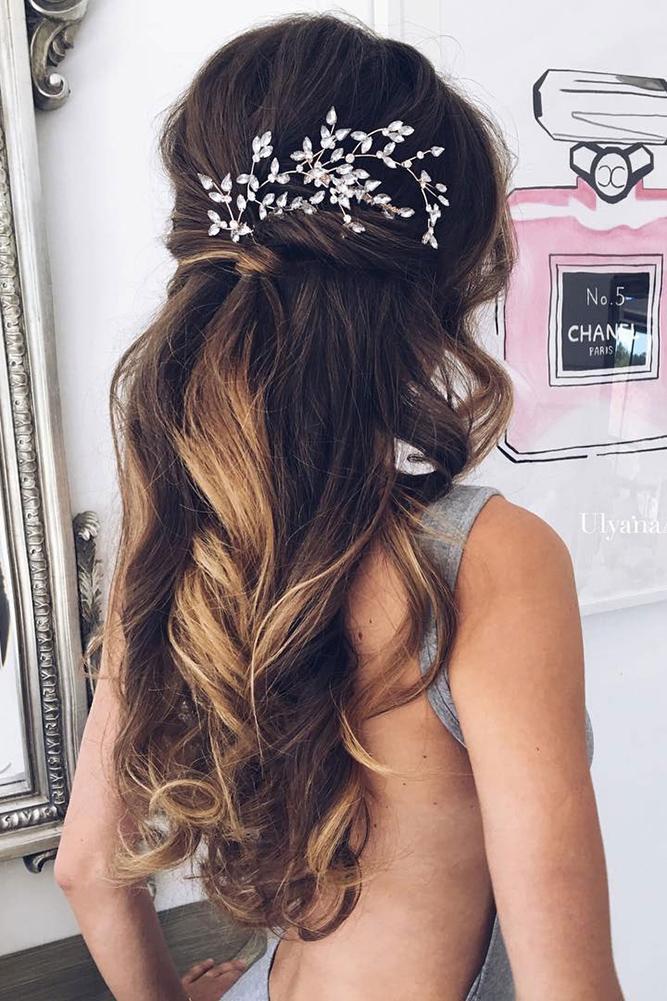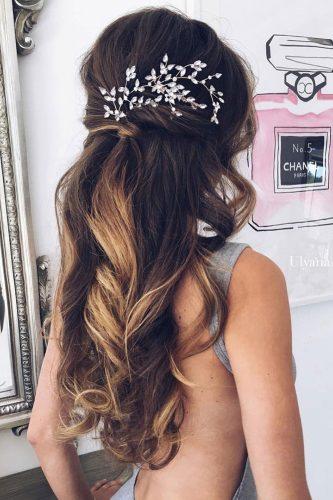 Half-up half-down
Half-up half-down has a special place among other long hairstyles for wedding guest. This romantic look is simply made for such an event. Add a single flower.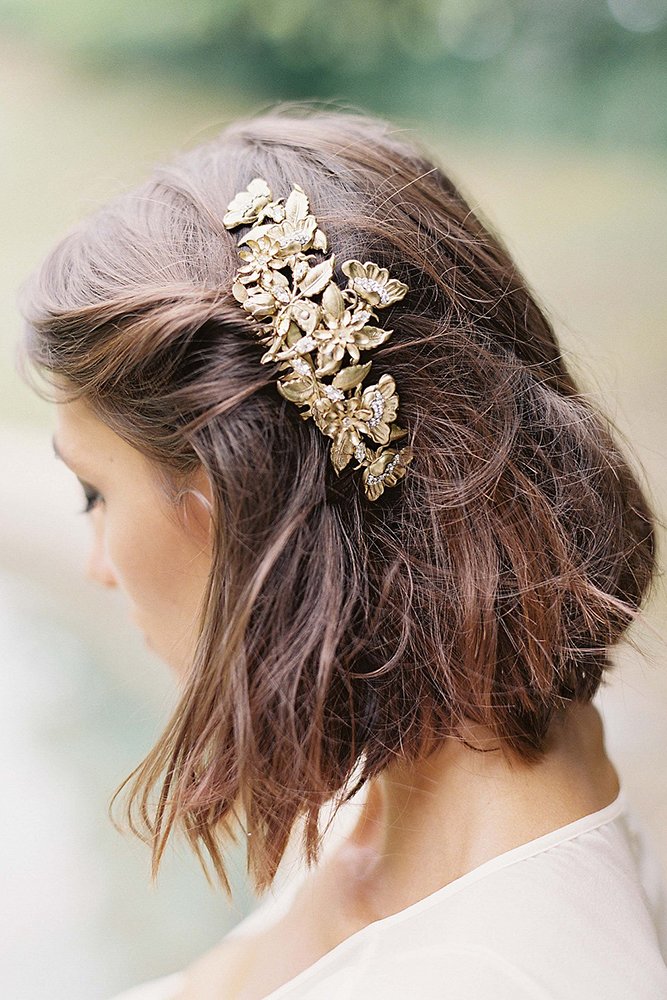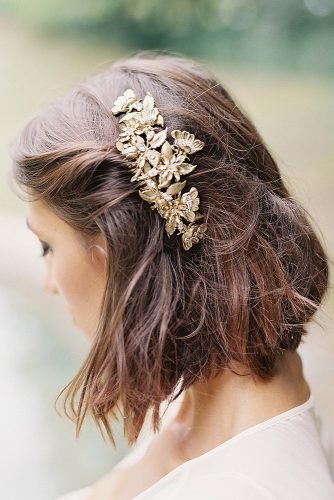 Original hairpiece
Guests with short hair usually experience certain difficulties – it's hard to think of something original. There is hardly anything more elegant than shiny smooth hair and a statement hairpiece!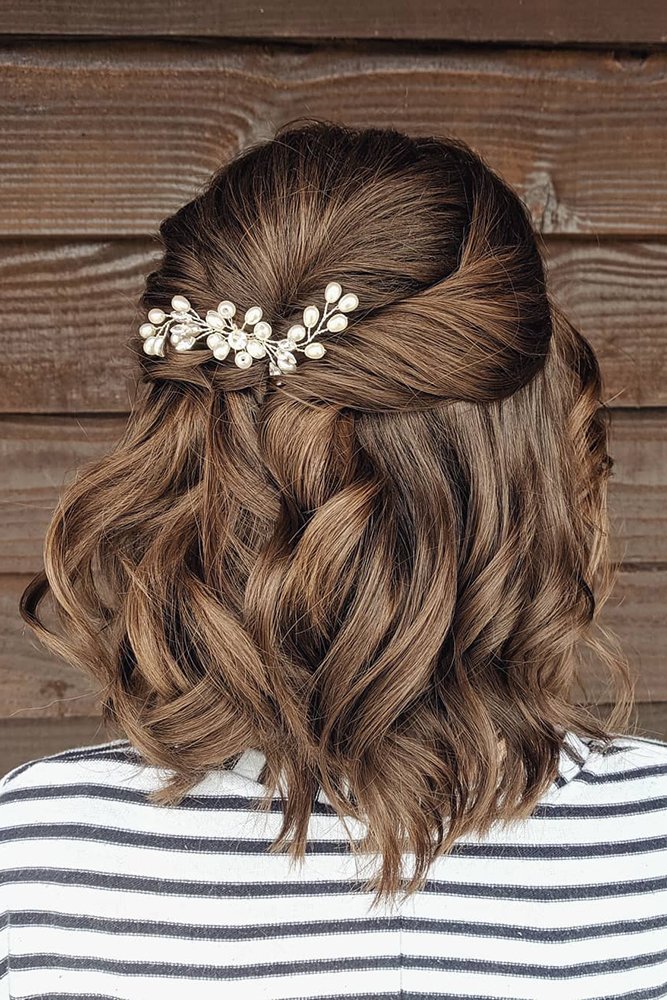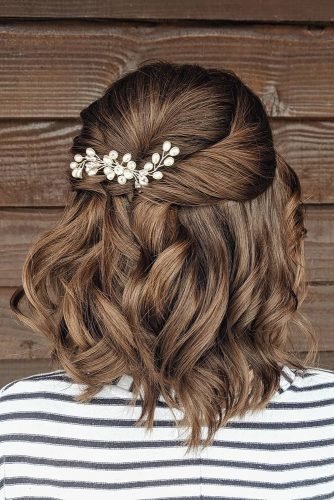 Curly half-up
There is hardly a hairstyle, more befitting a wedding guest than this one! Pull side tresses up and bind them together with a hairclip. Use a curler to get big relaxed curls, falling on your shoulders.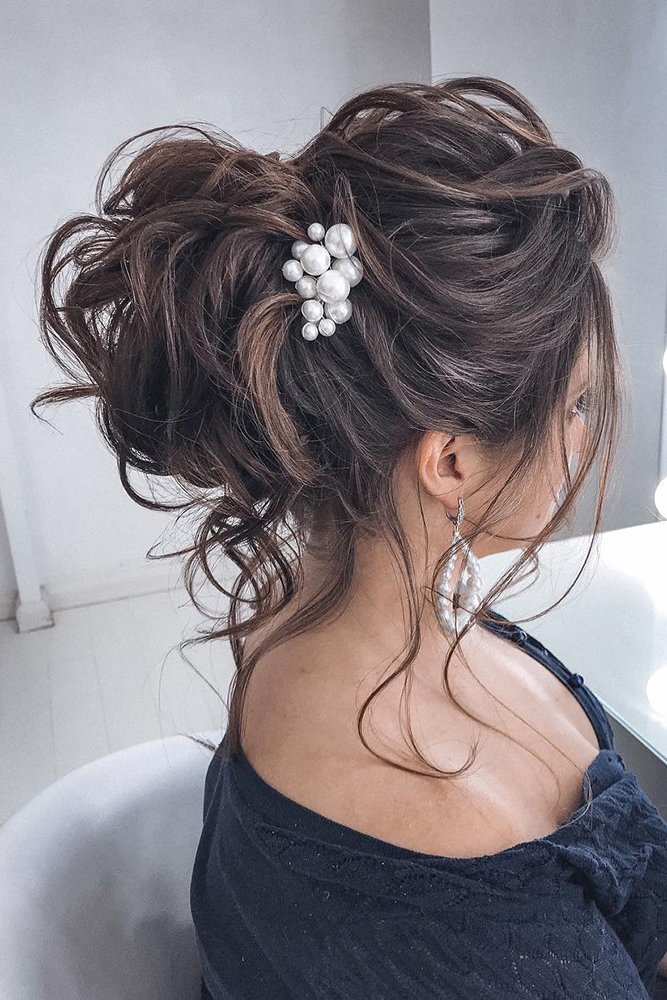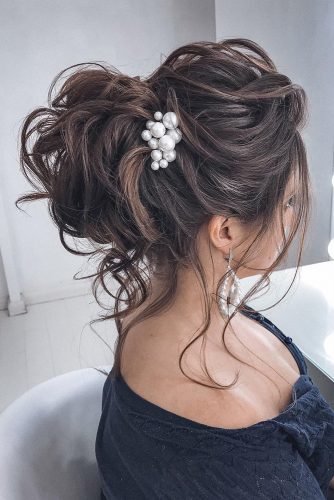 Classy
This hairstyle is one of the most sophisticated ones. The combination of shiny polished hair and a high bun looks amazing. This hairstyle makes a fashion statement that is hard to forget.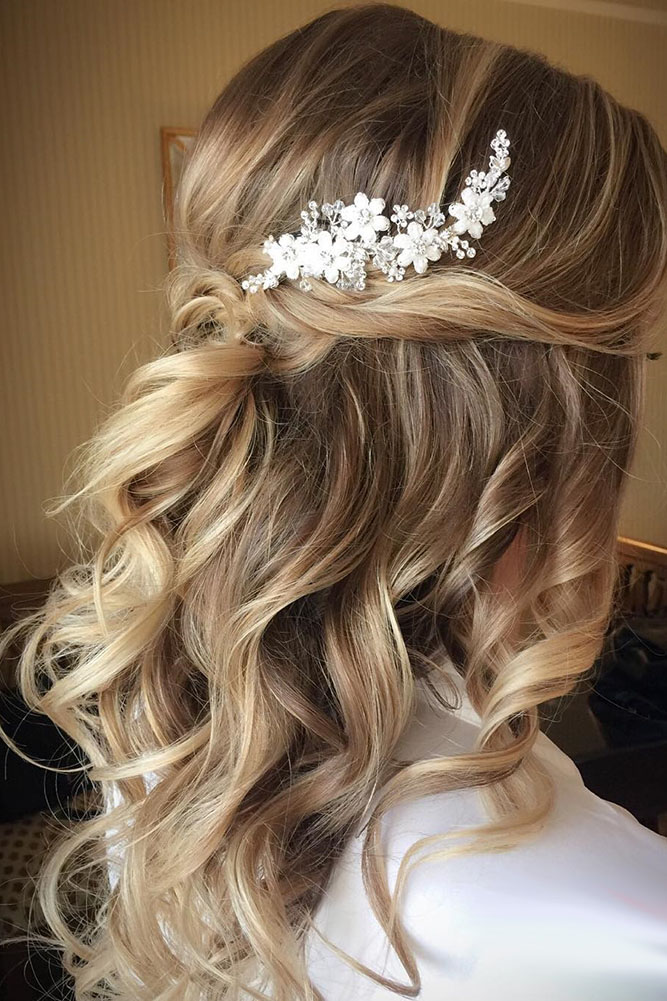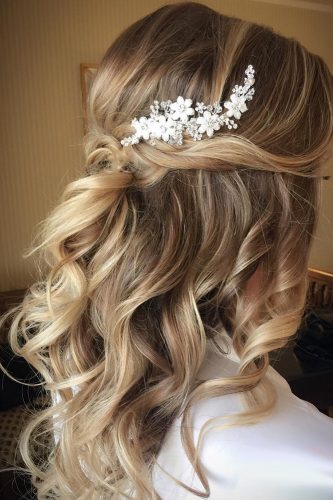 Messy waves
Long, way, natural-looking tresses don't require any complicated hairdo. It's one of these wedding guest hairstyles that scream 'sexy'. Simple and ultra-feminine!
Photo 25-30: Lovely Wedding Guests Hairstyle Ideas
Instead of requesting a style, demand romance. Fishtail braids, waterfalls, and up-dos have very little in common visually but the do hold one common thread: Love. Telling your guests "you do you" may be the absolute best option.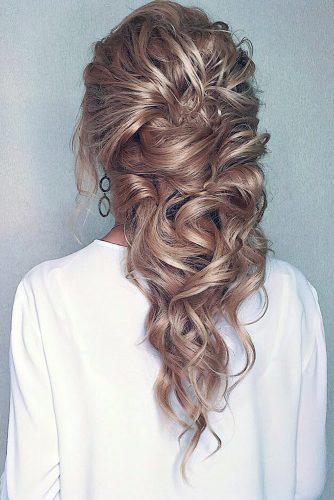 Mermaid hair
There is no better guest hairstyle for a beach wedding than mermaid hair. Don't think complicated hairdos! The messier the better! Add some fantasy color for more fun!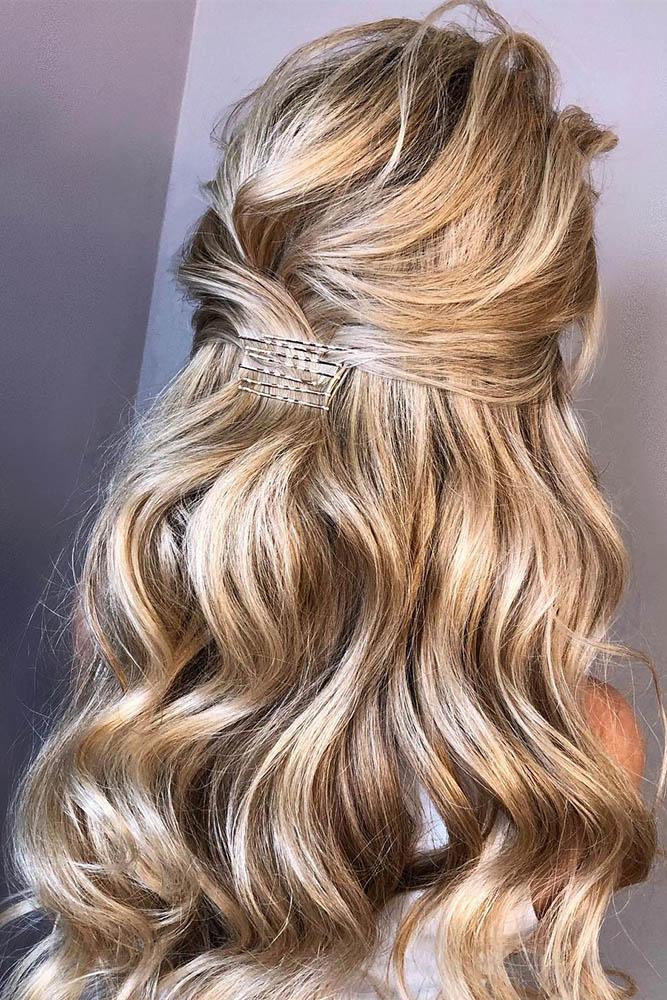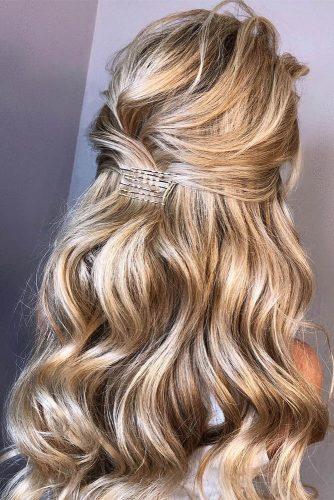 Polished
Want to look chic and sophisticated? Try polished curls! This is one of the easy wedding guest hairstyles that looks simple, yet elegant! A single side pin or a flower will complete the look.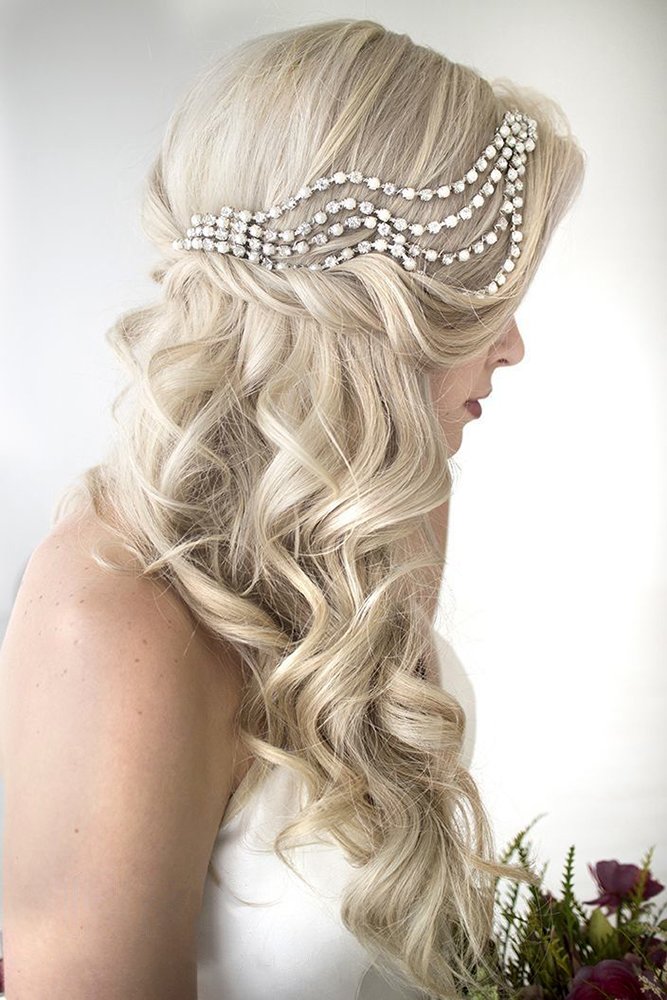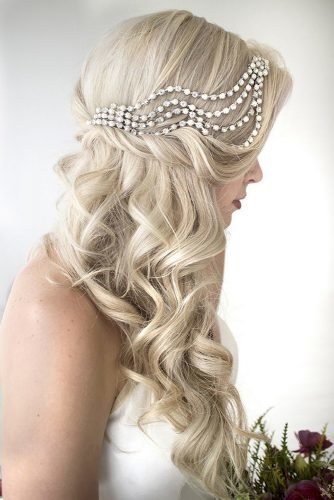 Romantic
Curls always look extremely romantic! Part your hair, adding some extra volume. Some hairspray and hairpins are a must! A perfect look for a very special event!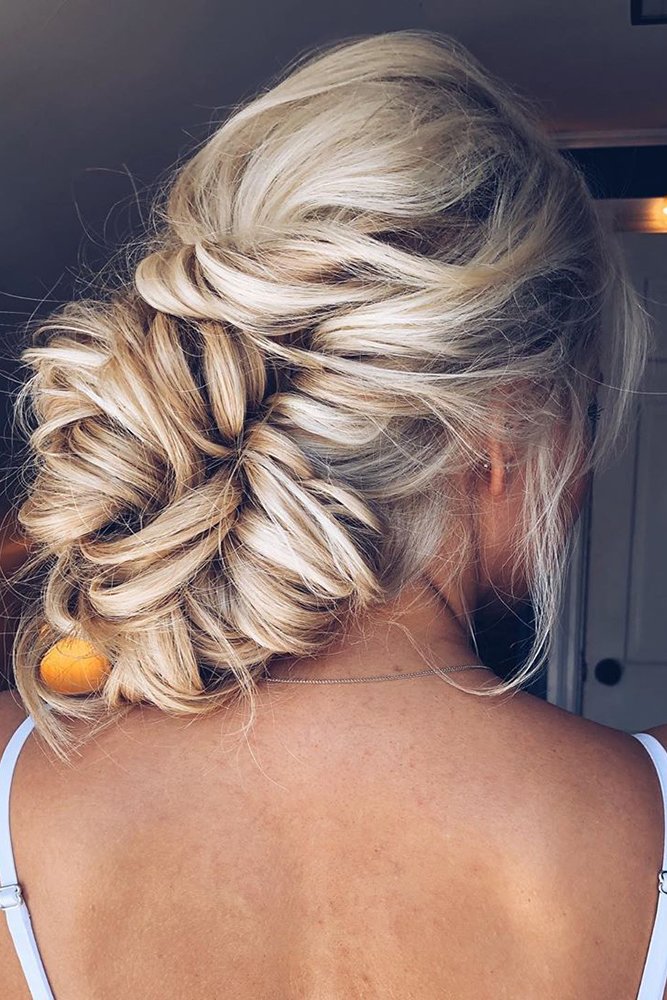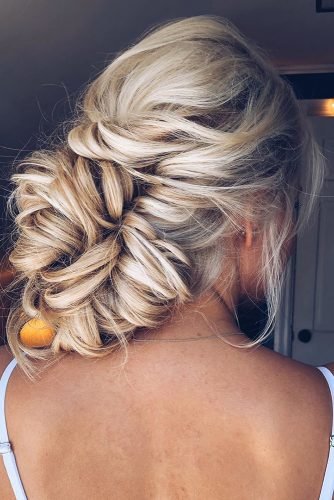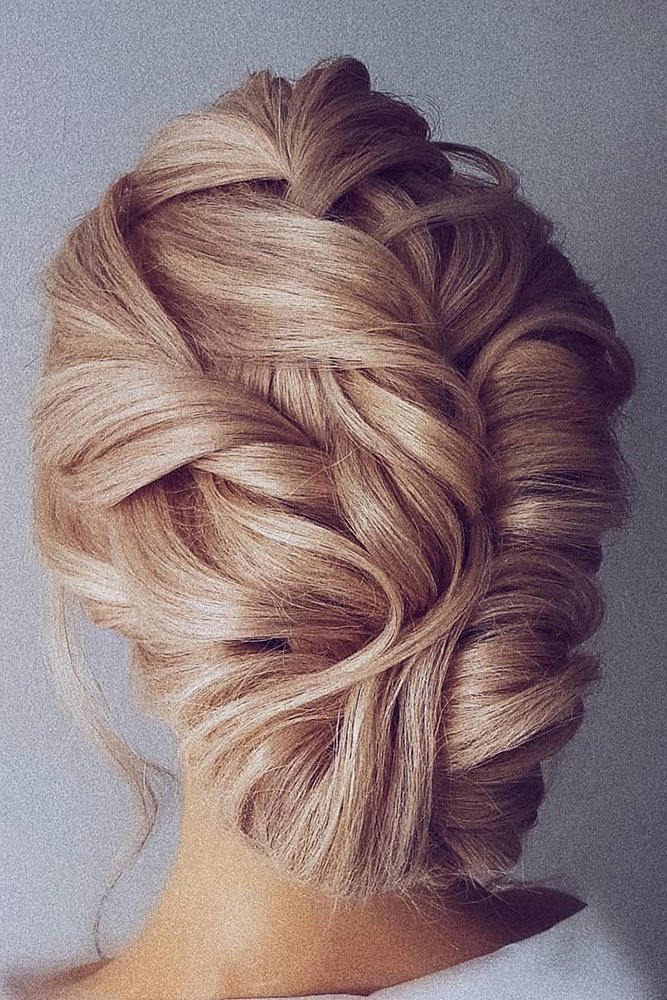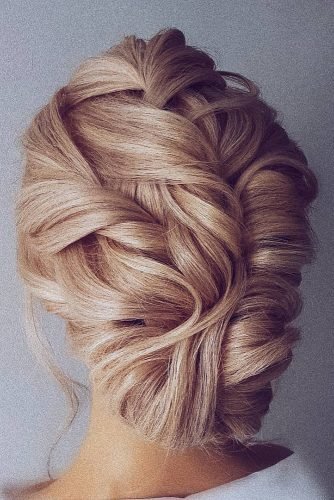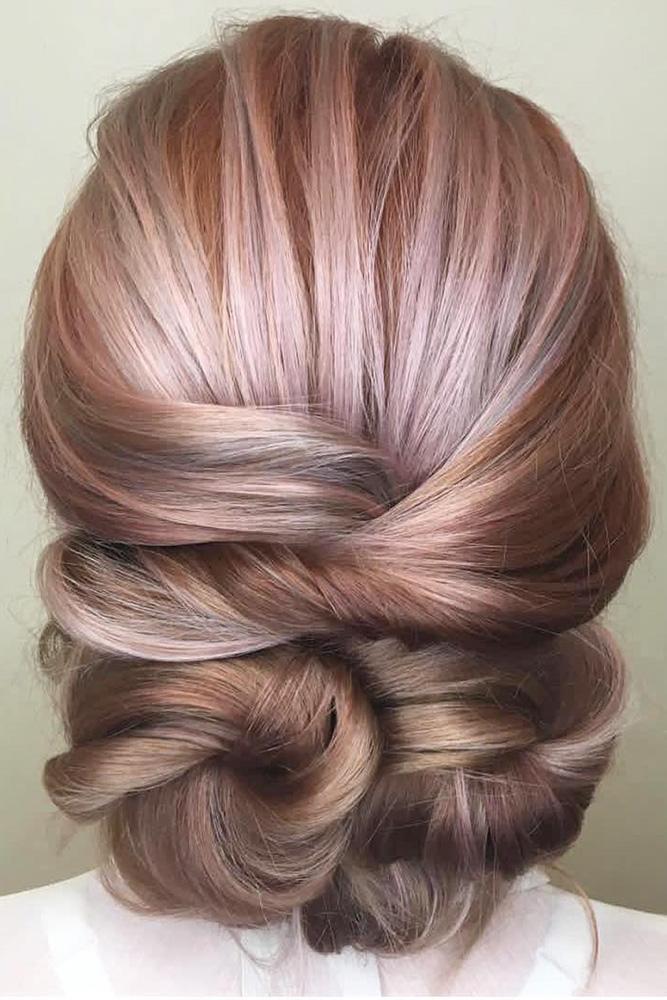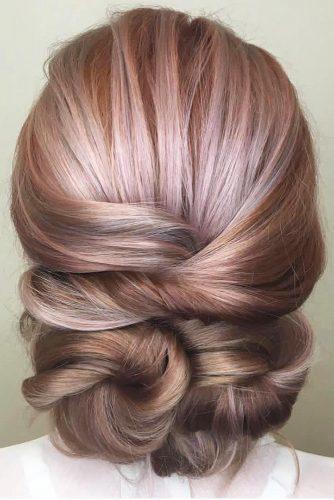 Photo 31-36: Fast Simple Hairdos For Long Hair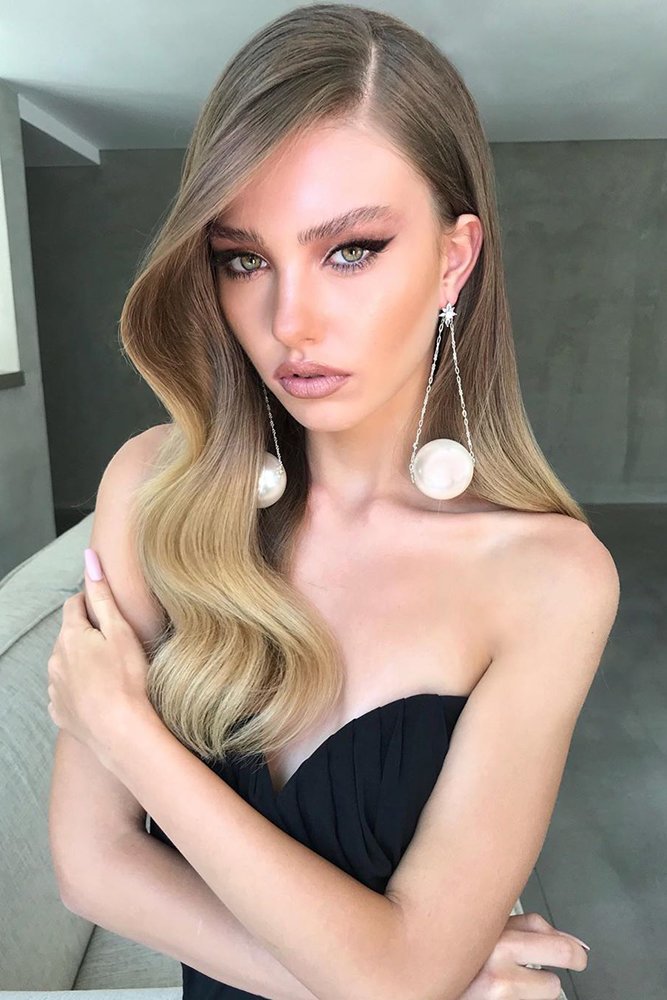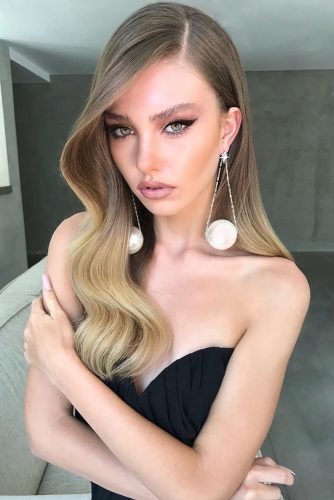 Glamourous curls
This amazing hairstyle is one of the best wedding guest hairstyles for medium hair. Classy and chic, these curls scream 'Old Hollywood'. You are sure to look amazing in every single wedding pic!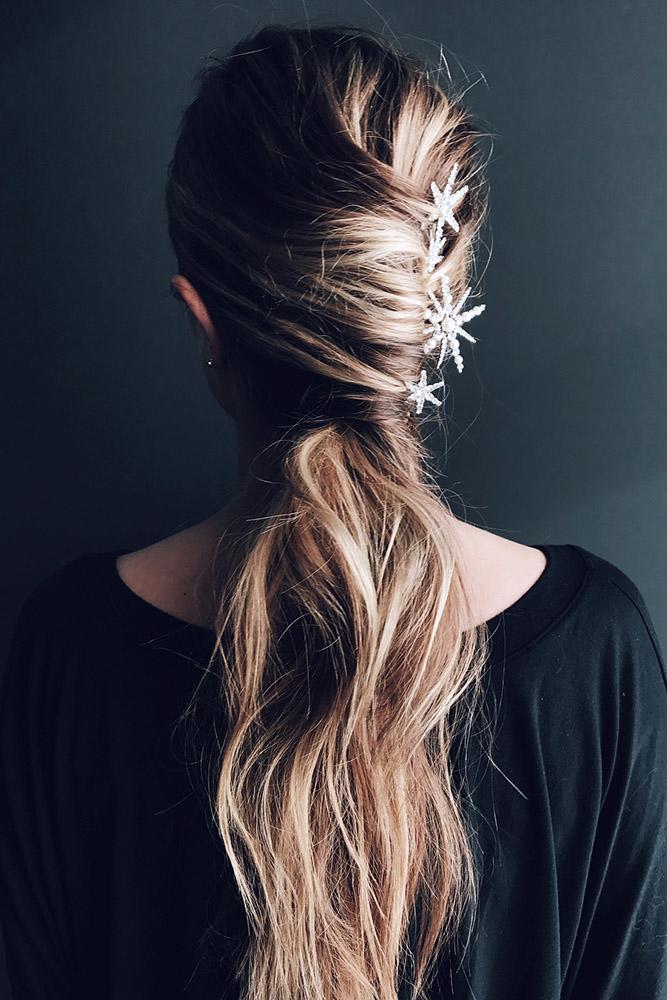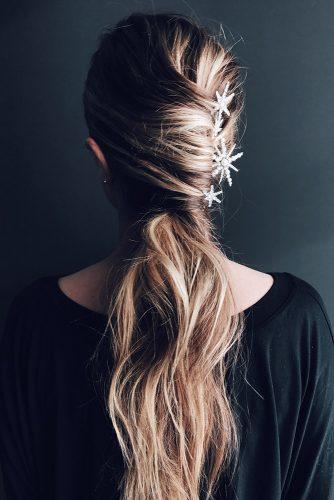 Sleek ponytail
These wedding guest hairstyles DIY is probably one of the easiest to do yourself. Just make a high ponytail – and here you are! Use some hair mousse for extra shine and smoothness!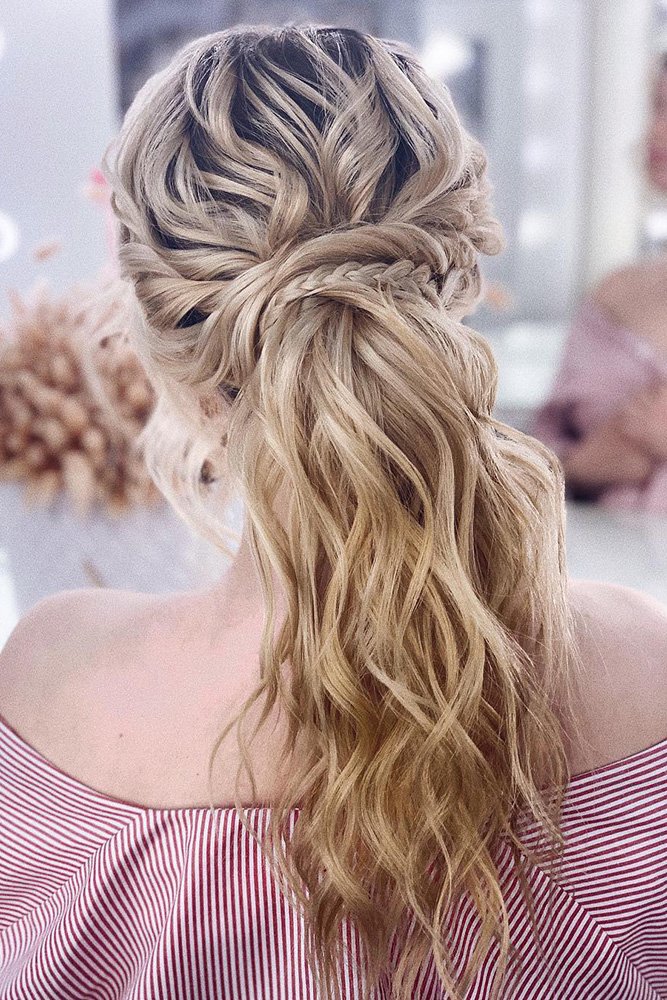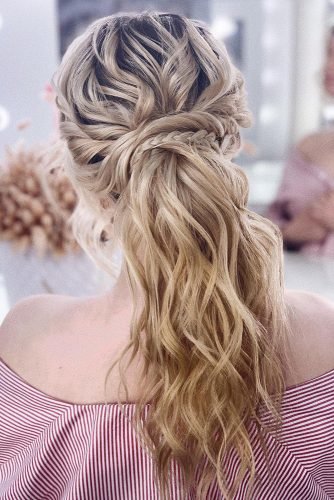 Waves
There is no need to waste cash on an expensive hairdresser if you can do it yourself! Just take a look at our simple wedding guest hairstyles tutorial. It requires a bit of hairspray to keep everything together, though!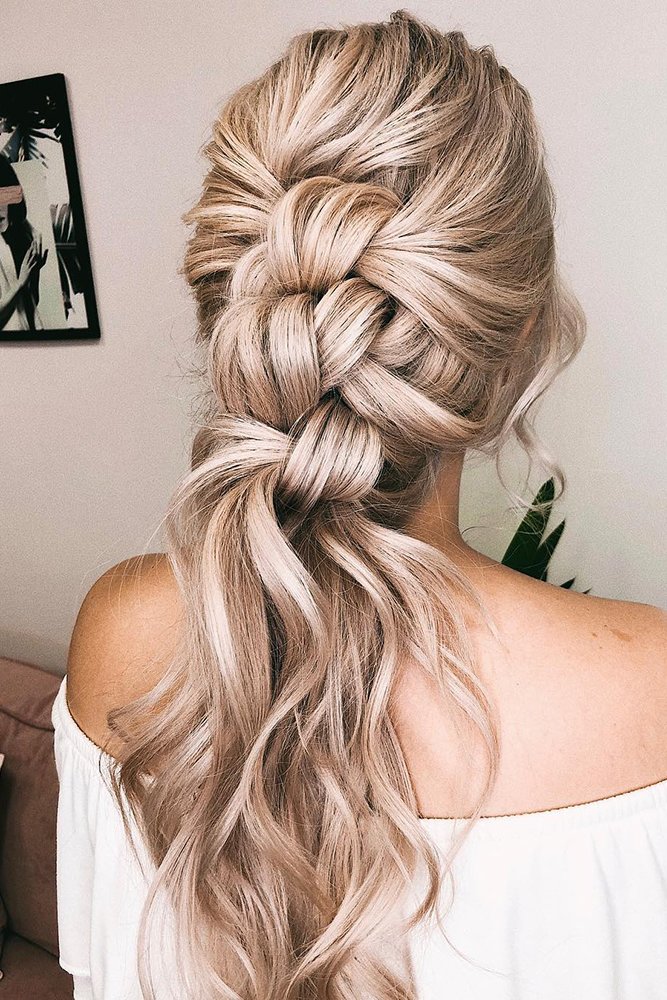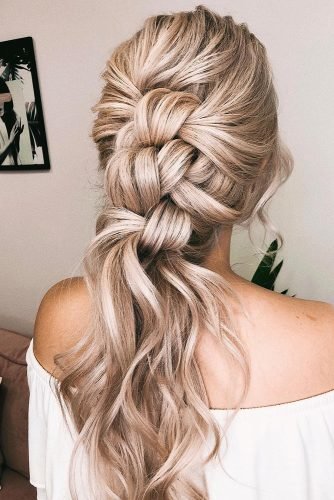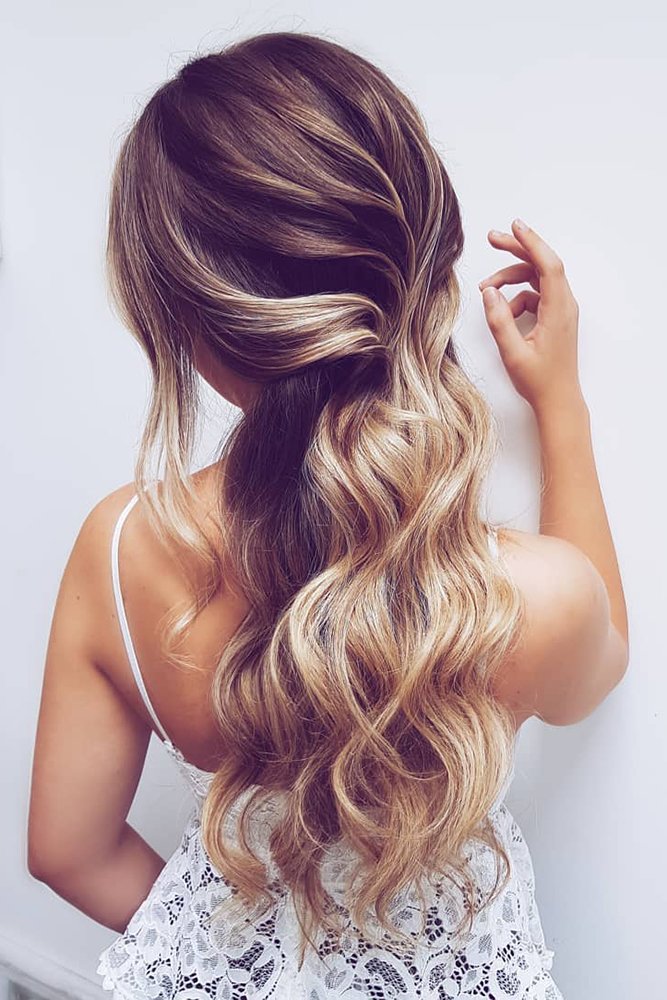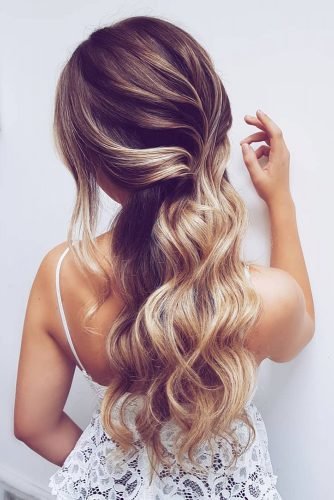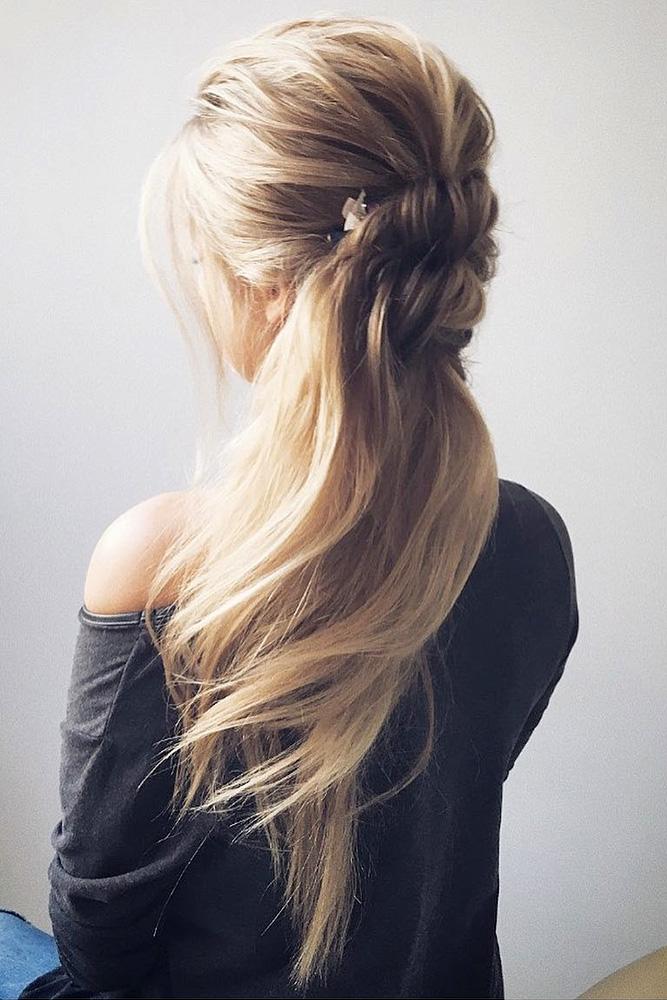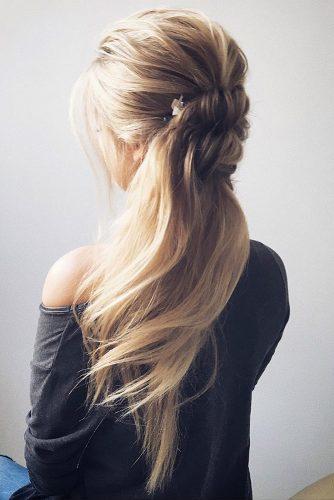 Photo 37-39: Wedding Guest Hairstyles For Short Hair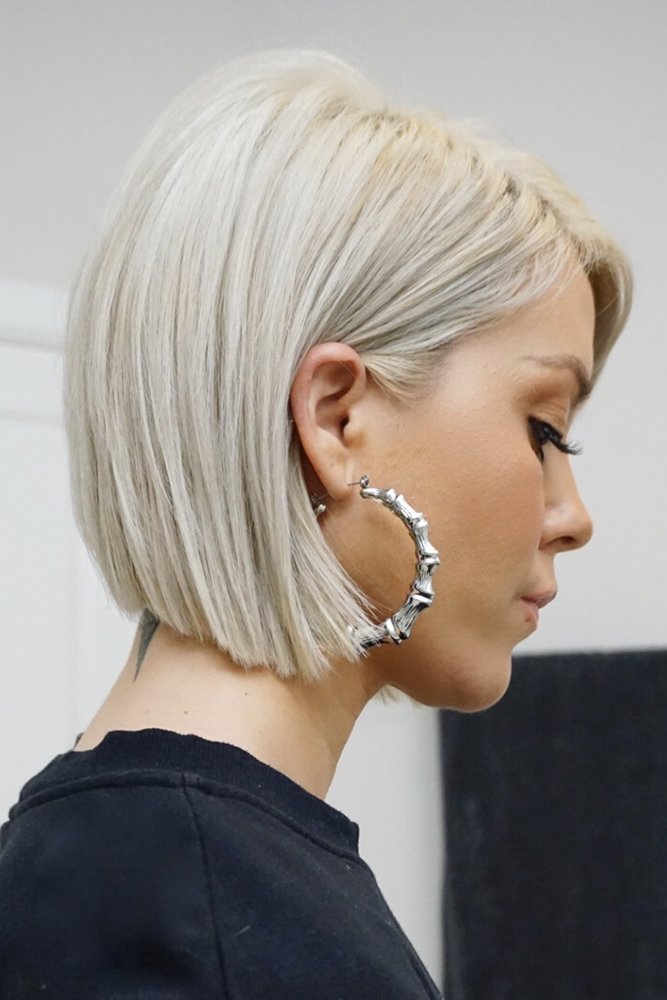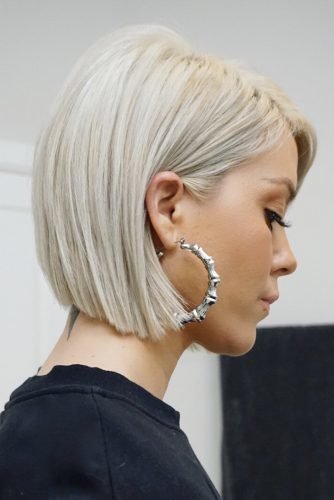 Simply straight
Simple straight polished hair is among the top most popular natural hairstyles for wedding guest. Just make sure no stray hairs and tresses are involved.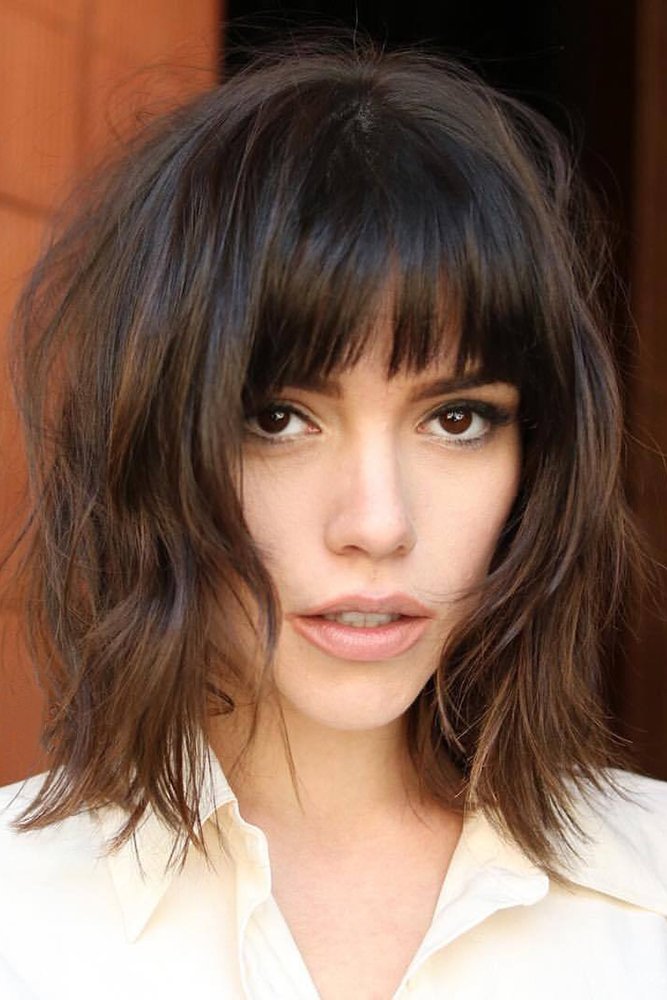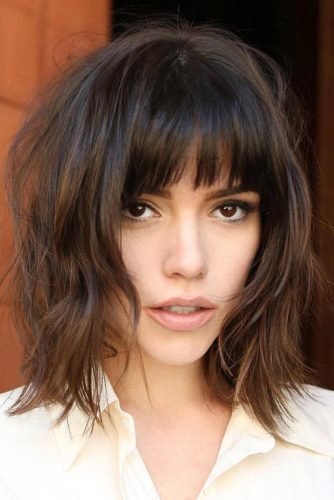 Bangs
Any haircut looks different with bangs. That's why bangs make a perfect combination with short locks. This tender look will be the highlight of any wedding!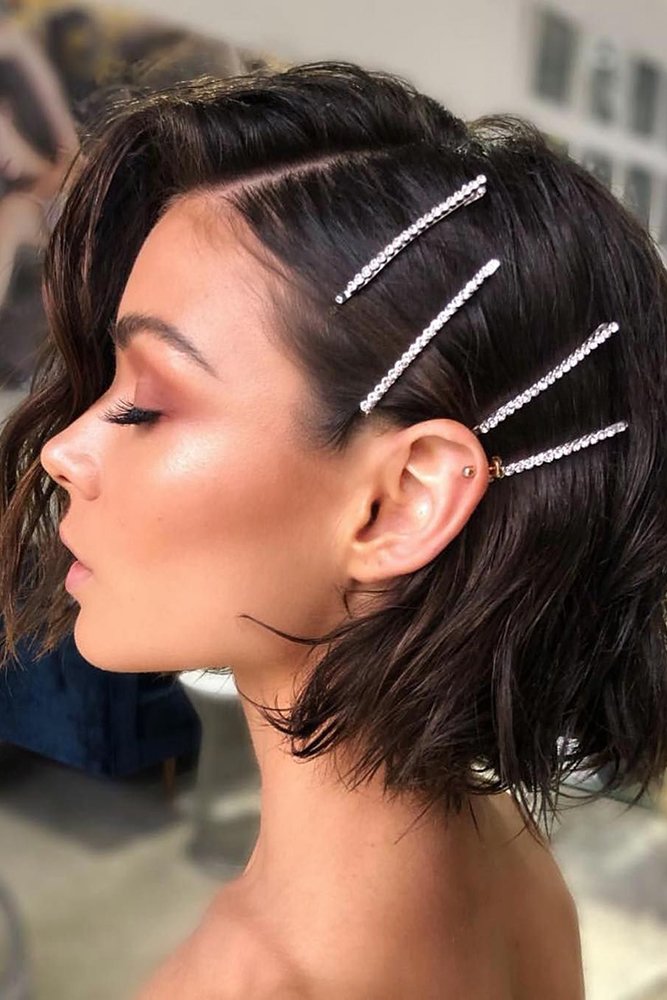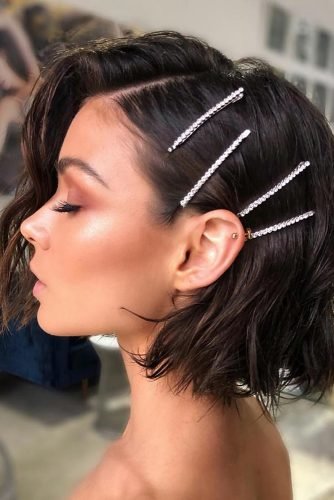 Pinned hair
If you are a guest, there is no need to think rocket science! Think simple! Just use a bit of mousse, and pin your hair to one side with a beautiful hairpin! Voila!
Photo 40-42: Vintage Wedding Guest Hairstyles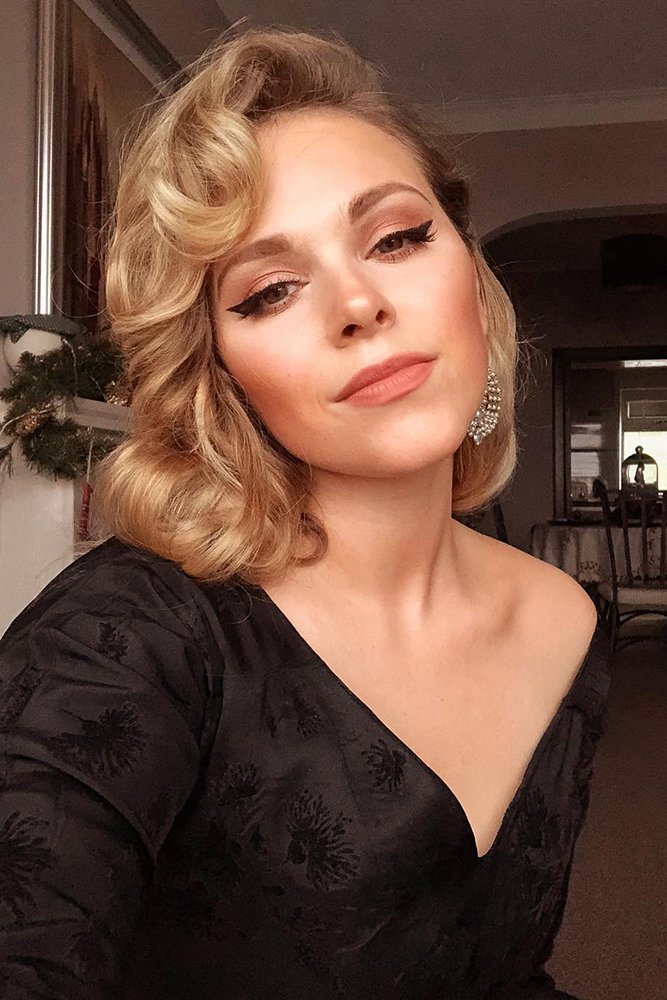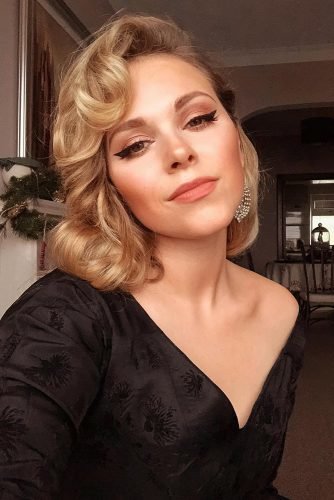 Marilyn style
Blond and a big fan of Marilyn Monroe? The secret of her stunning look is simple: blond is more fun! Curl and pin the side-swept hair to get her signature style.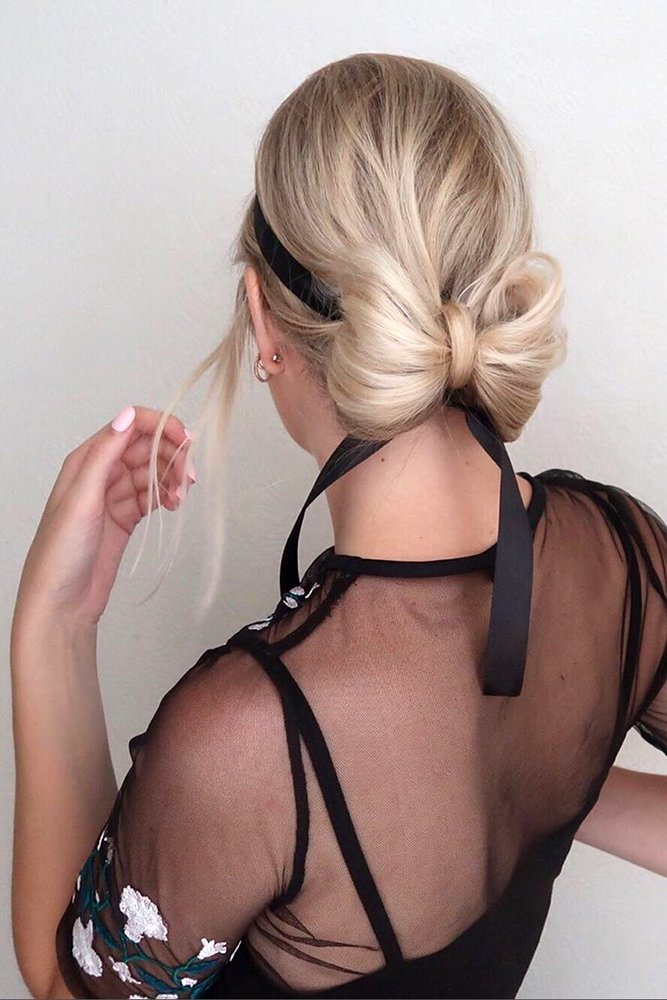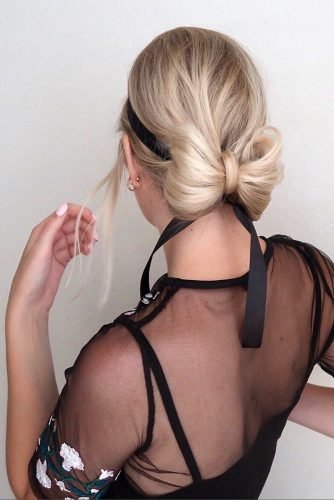 Hair bow
This sweet and simple style is great for weddings! Just split a high ponytail into two parts, then pull one side around to make a bow. Pin. Repeat with the second side. Pull down the center side to make a bow.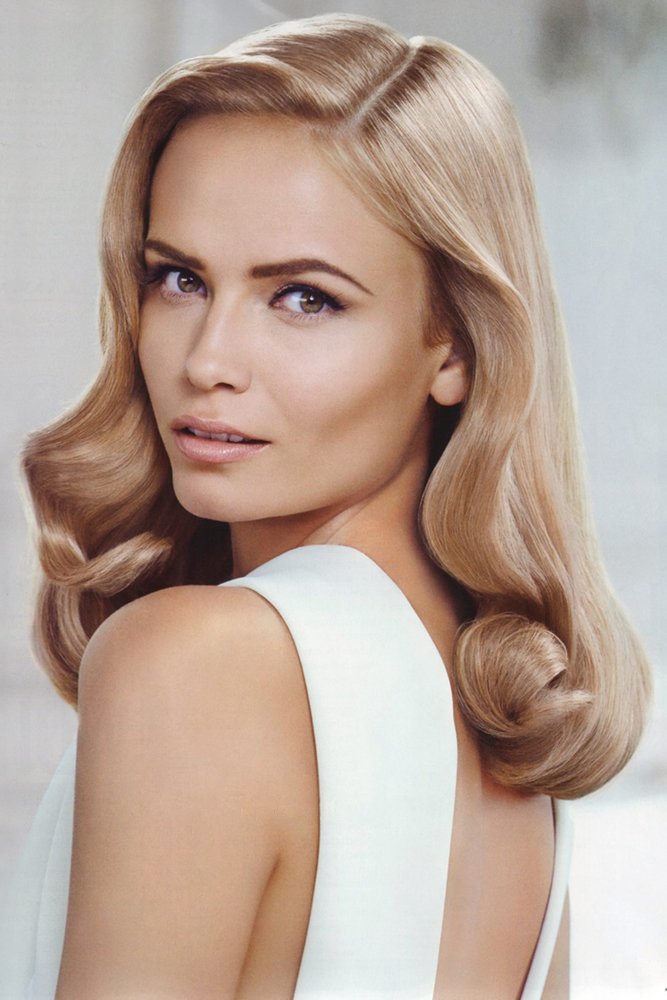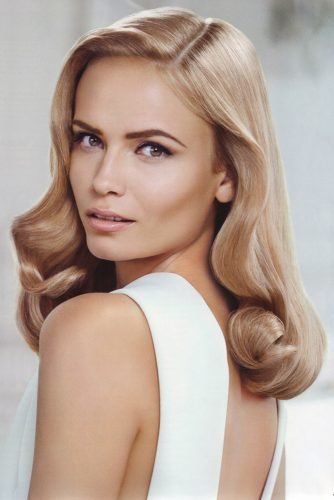 Retro curls
Add some retro to your look by curling your shoulder-length hair. Spray with conditioner to get that extra-shiny look! Don't forget to fixate the curls with pins!
Main photo: Betsy Lackey