With so many different themes to choose from, it may get difficult zeroing in on the hairstyle that will work best for your walk down the aisle. To start your decision making journey, think braids! With thousands of options to choose from and becoming more and more popular each year, braided wedding hair is a great option to start with. Braided hair works wonders with almost any theme like boho, classic, rustic, and so much more. This list will walk you through today's trendiest braids.
Braided Updo & Half Up Braids
For the bride looking for the most ornate hairstyle possible, put them together! Half updos are standalone gorgeous. Braids are versatile and can fit any scene. Combining these two looks will produce simply stunning results. Long-haired brides may have an easier time experimenting with all twist and weave options, but this style suites short and medium hair alike.
Source: lenabogucharskaya via Instagram, Ulyana Aster, irinafarfallina via Instagram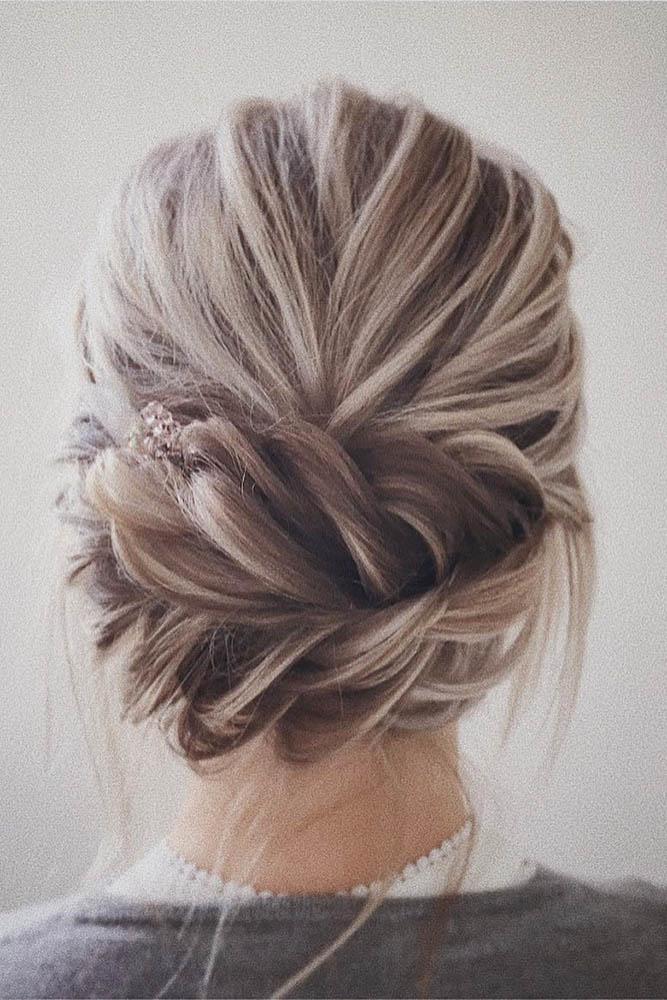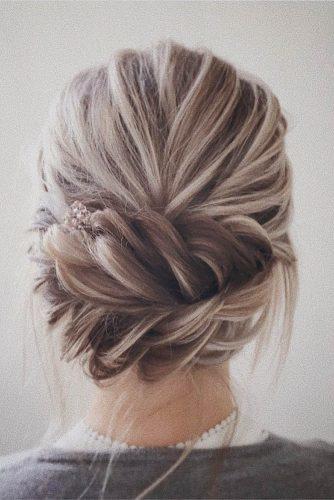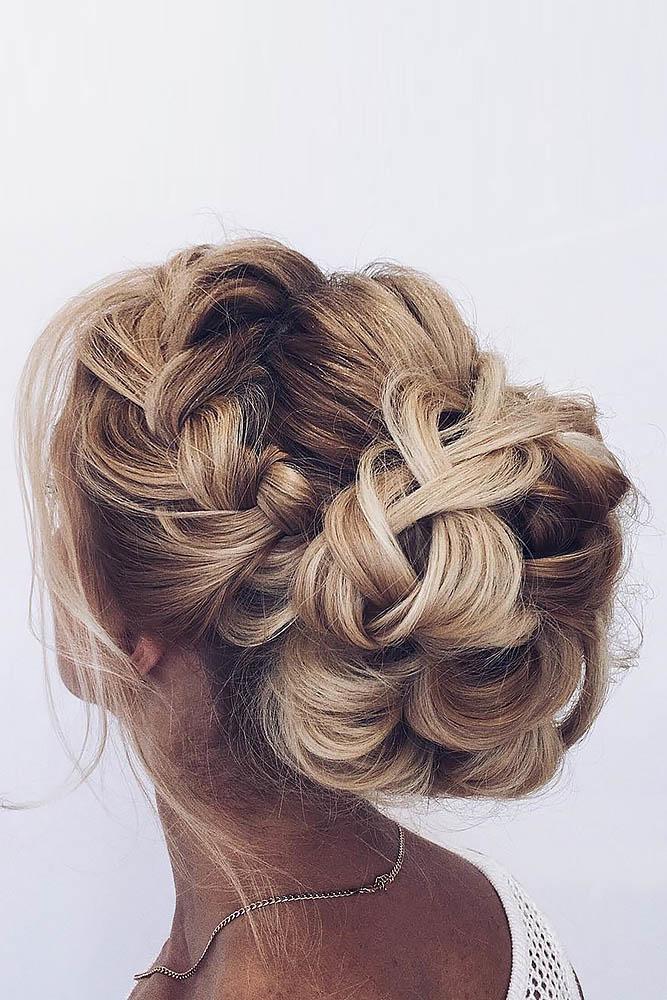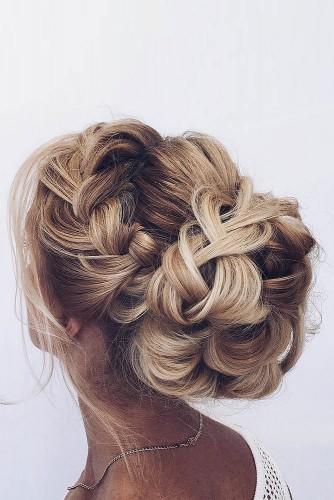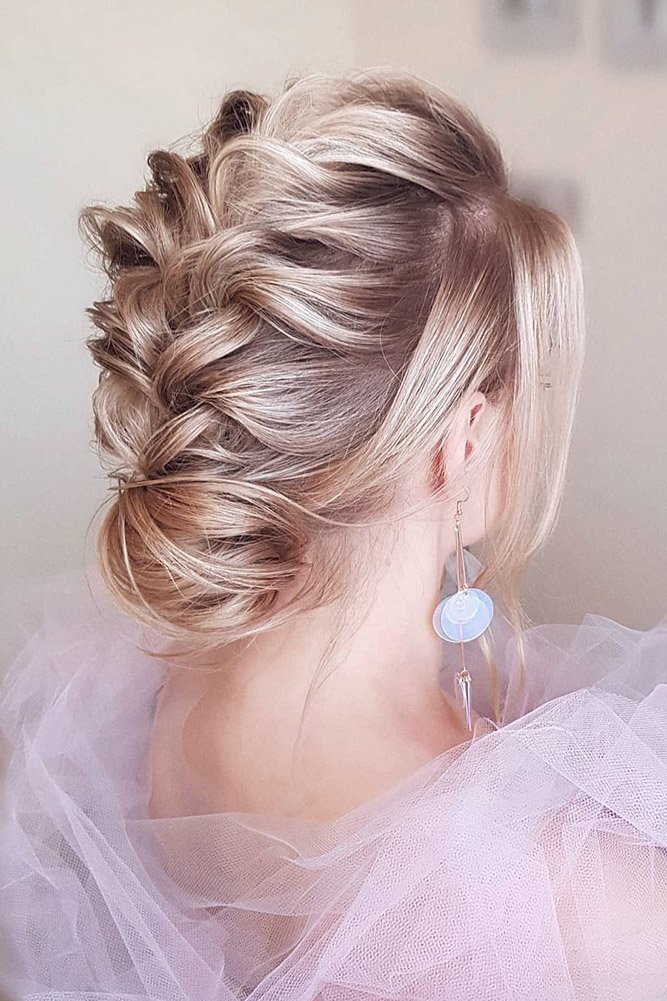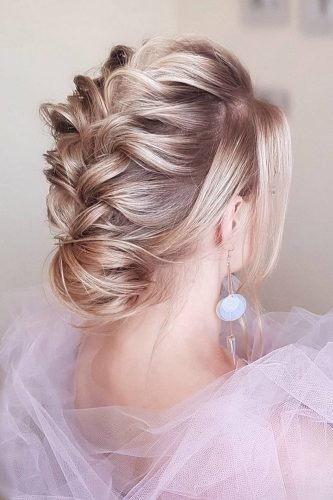 Source: segura_styles via Instagram, karpnika.hairstyle via Instagram, michellmarcalhair via Instagram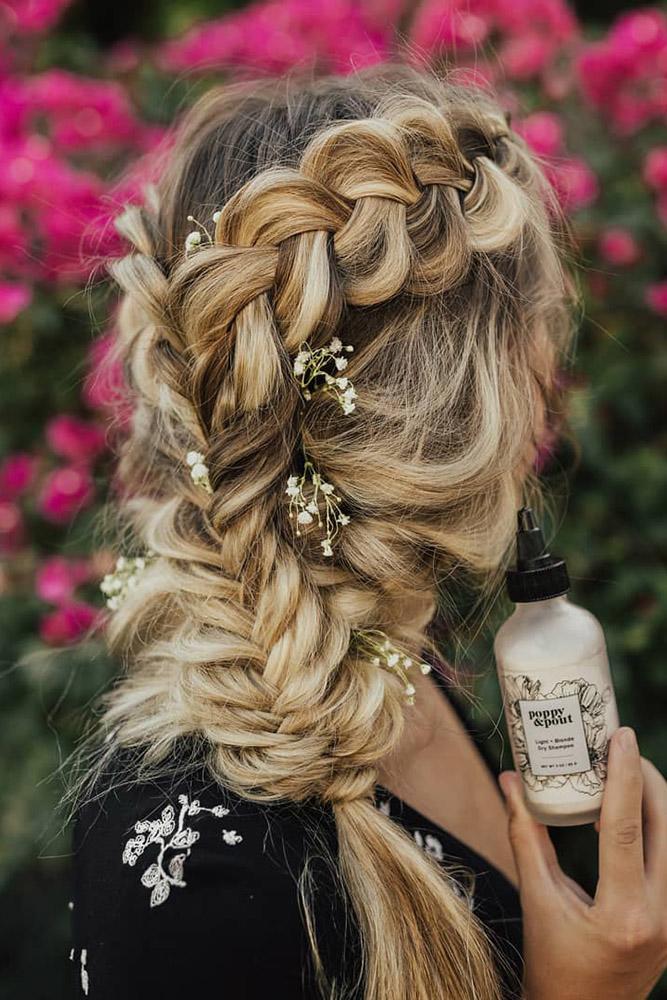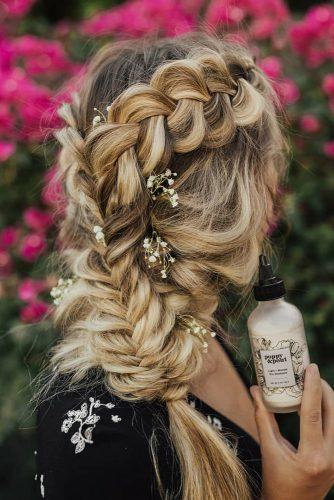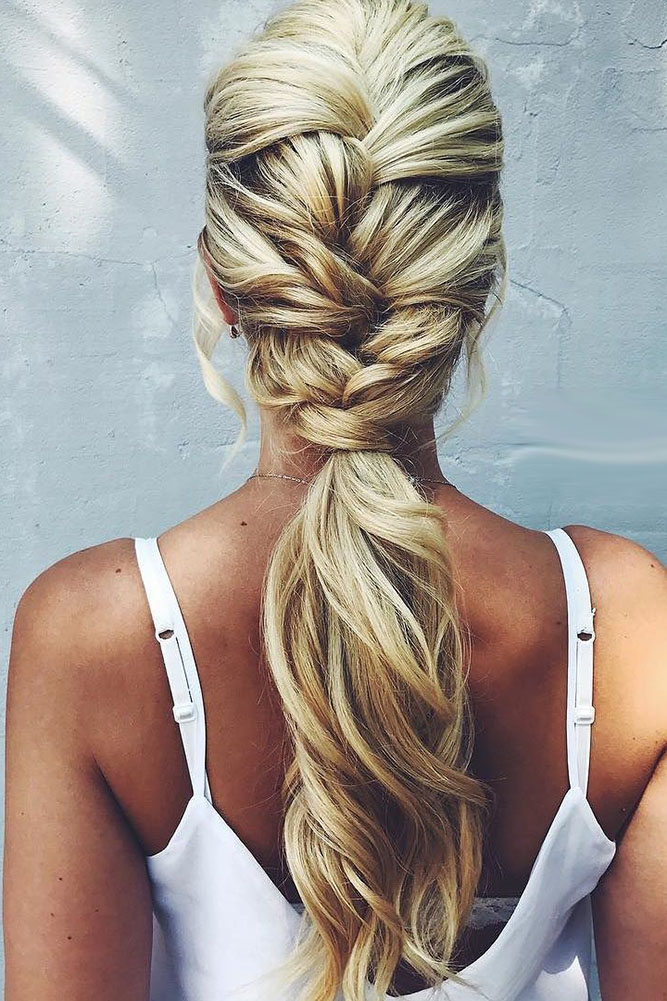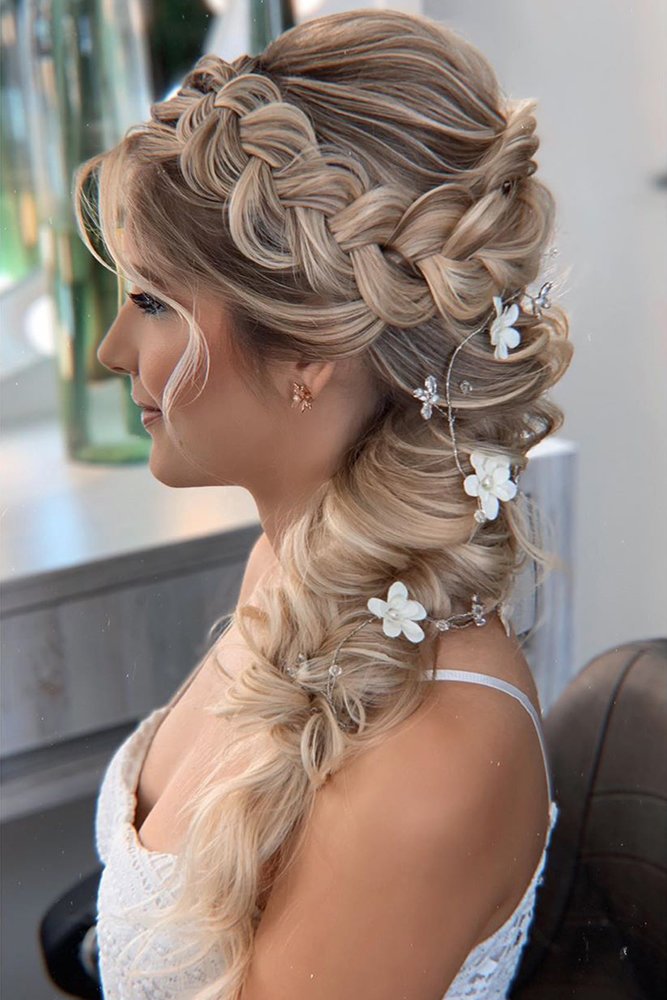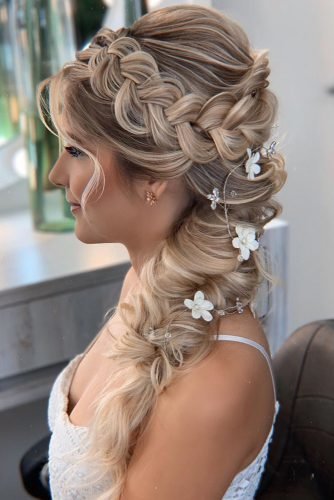 Source: Hair Romance


Looking for wedding hairstyles ideas? Check out top Pinterest trends!
Messy Braids
Messy braids are the perfect way to modernize a classically themed wedding. Traditional gowns in traditional venues receive a refreshing update with messy braids weaved together with precious pins, combs, and other accessories. Although not as neat and tidy as a tightly pulled back braid, there's just something special about messy braids that looks so naturally beautiful. Every woman wears this look differently, which is just perfect for brides who want their bridal party to follow the theme.
Source: Ulyana Aster, alex_haircraft via Instagram, hairbykayti via Instagram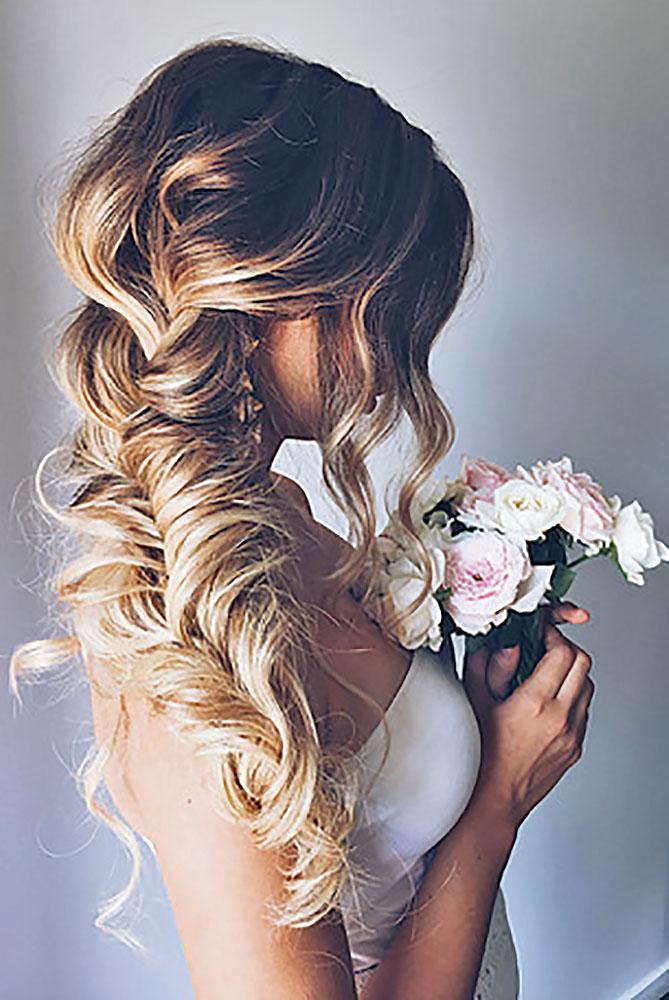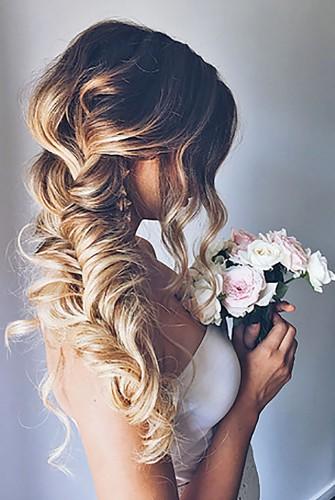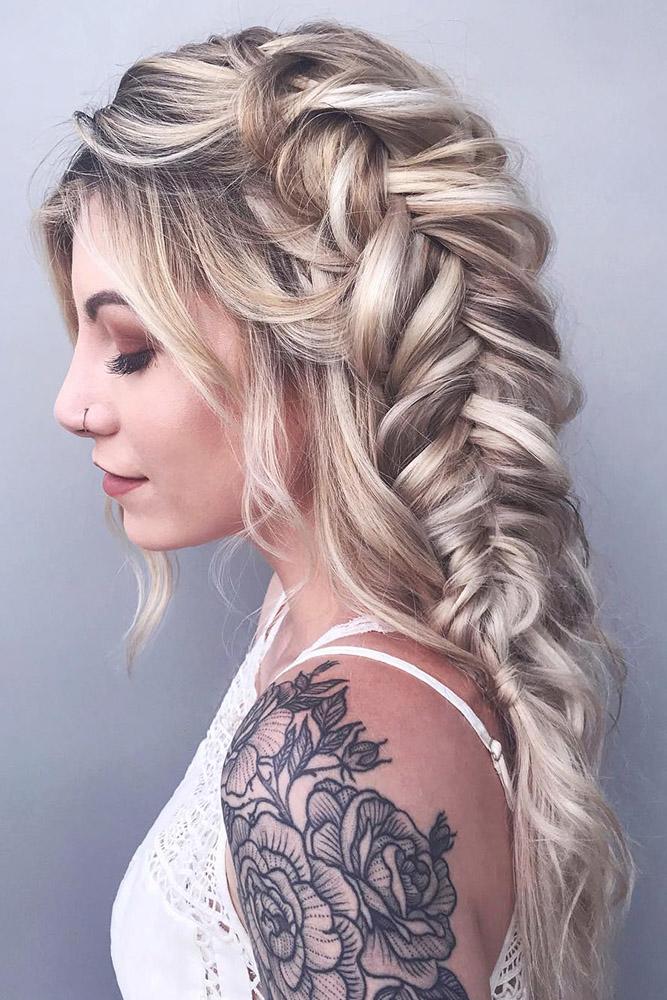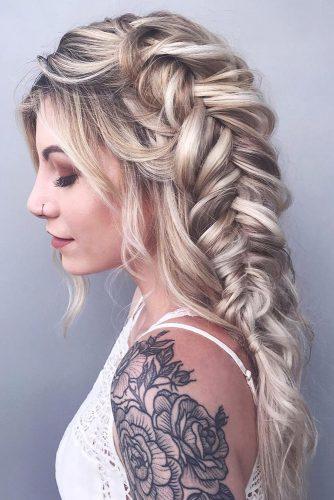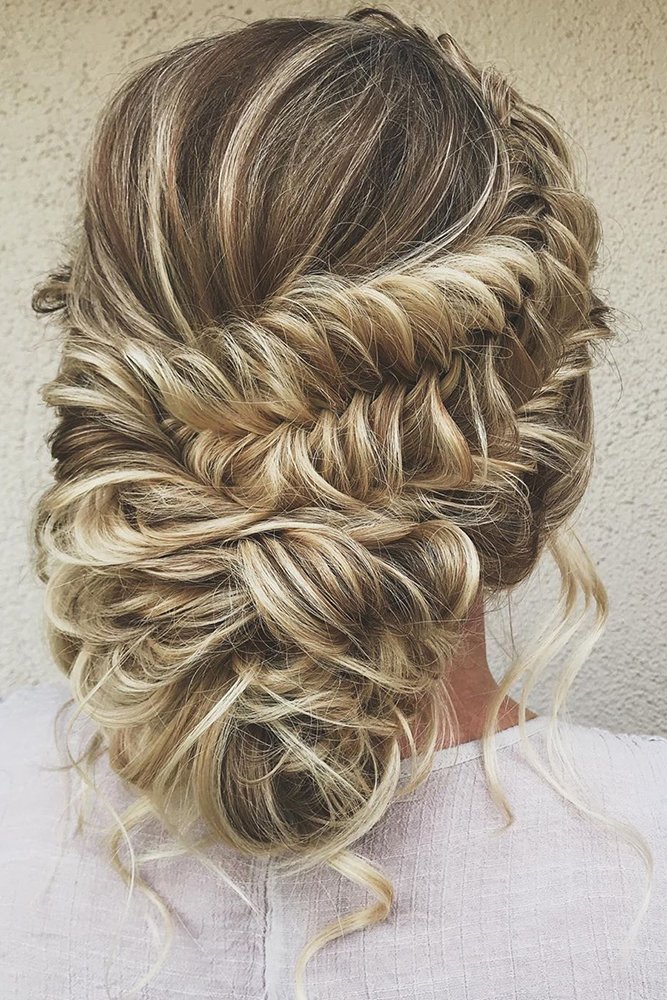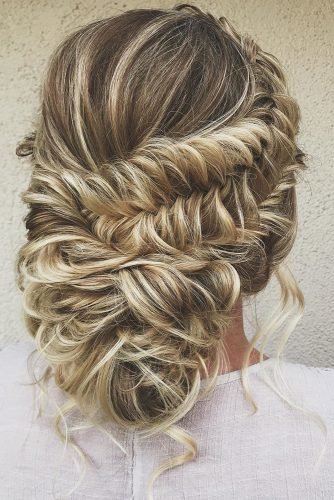 Source: svglamour via Instagram, updos.by.jocelyn via Instagram, Ulyana Aster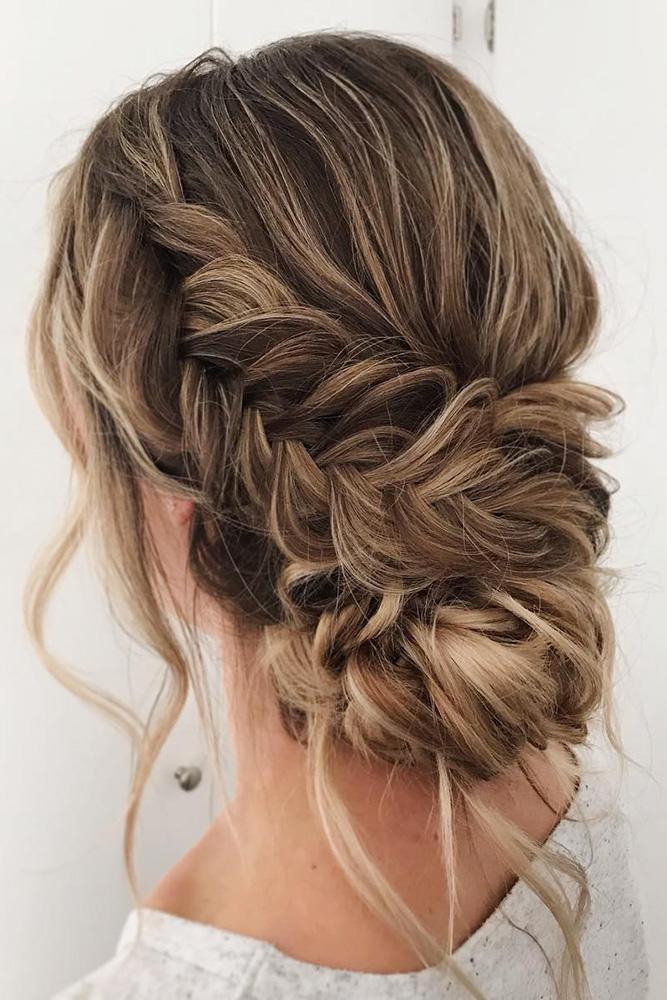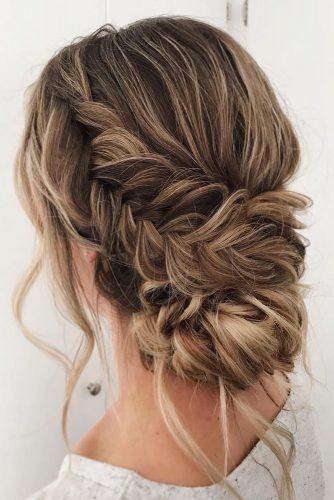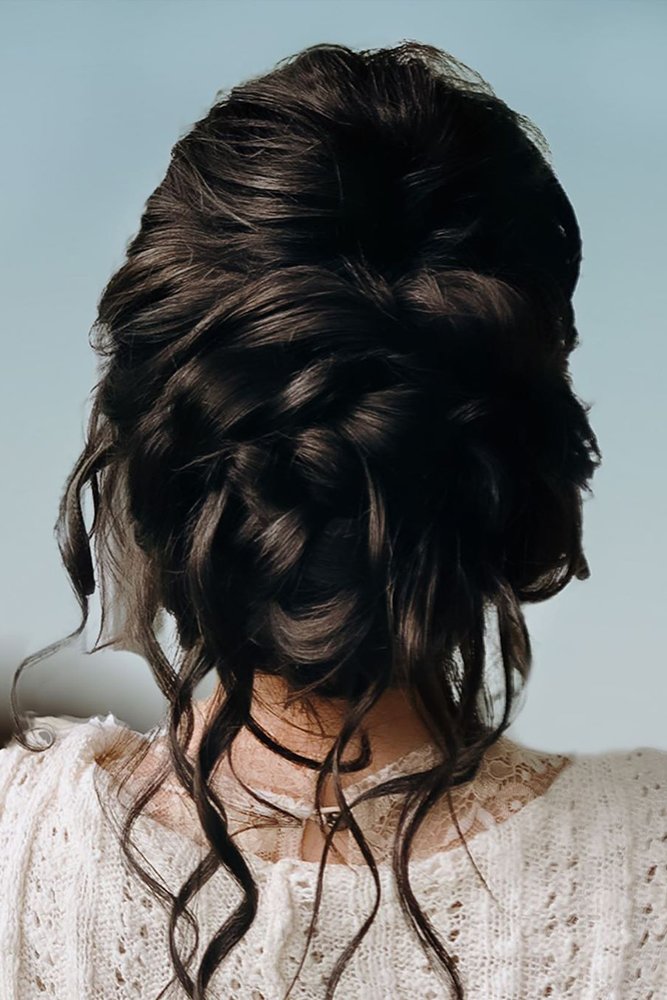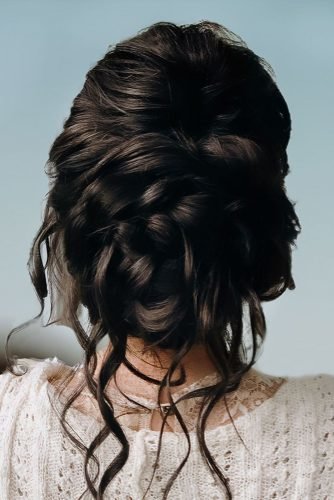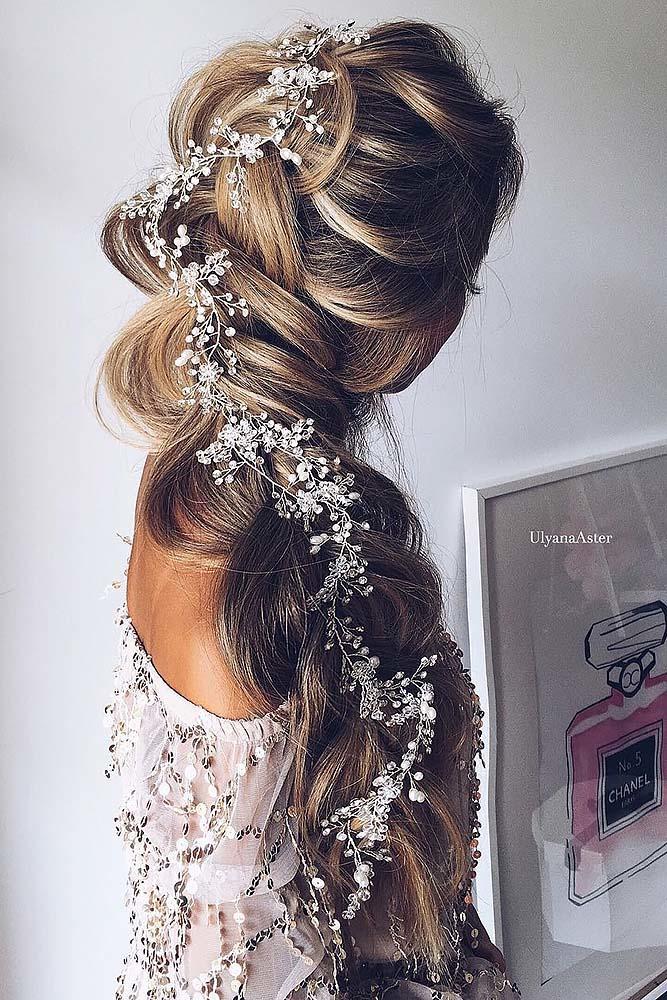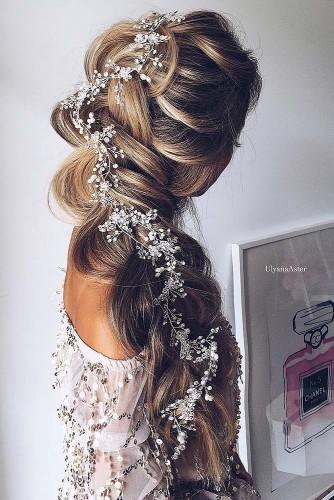 Curly Half Updo With Braids
Curly half updos are a growing trend, and for good reason. This gorgeous wedding hair style pairs luscious waves with a variety of straight, side and waterfall braids. Not every hair style goes with every wedding gown, but this look sure does come close. This style goes with all sorts of gowns regardless of theme, cut, or color, and compliments all types of fabrics and textures. Consider your gown, your shoes, your venue, and your theme and you'll almost certainly find a perfect match with this bridal hairstyle option.
Source: alex_haircraft via Instagram, twistmepretty via Instagram, sotnikova_vika_ via Instagram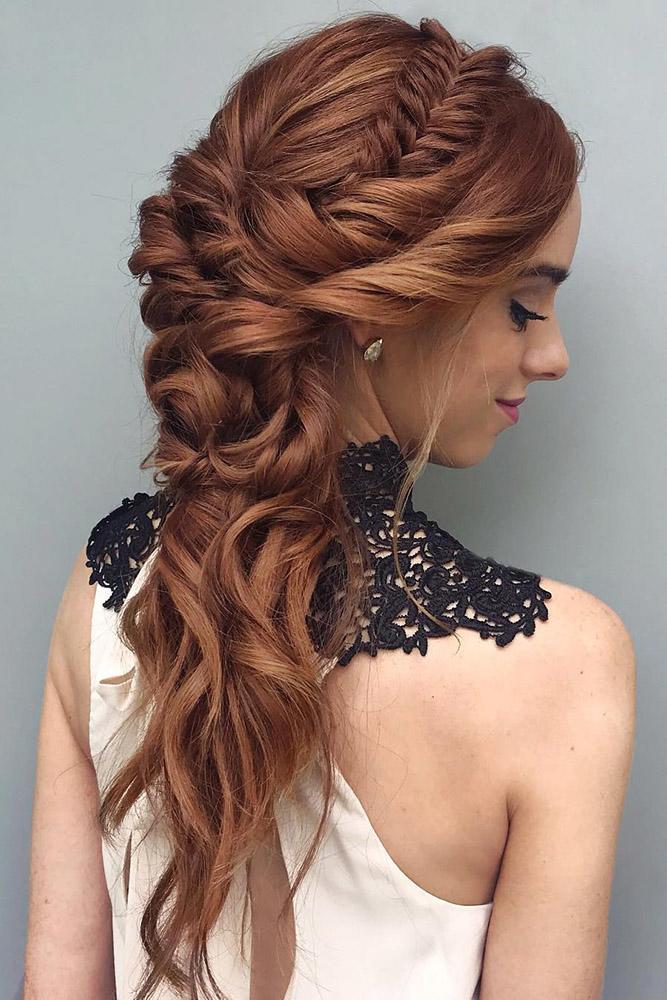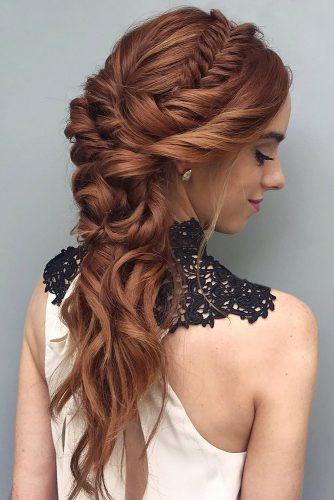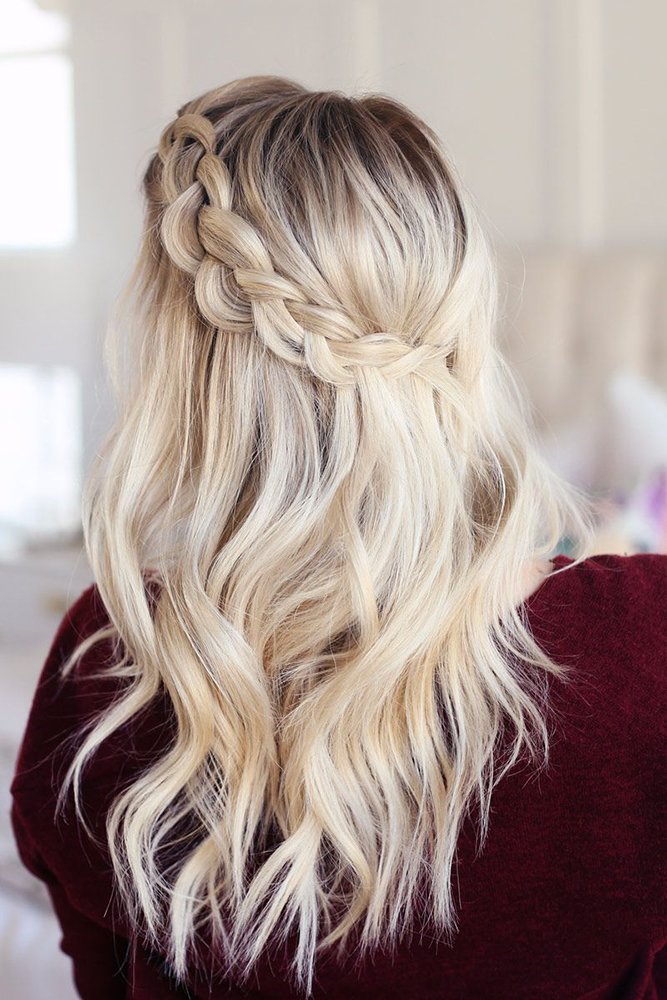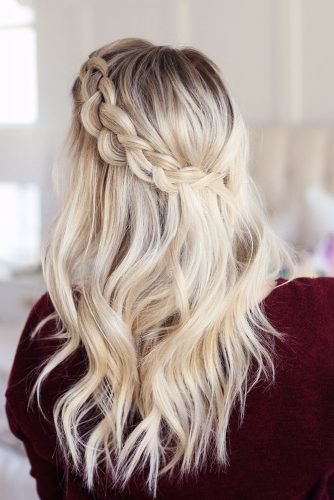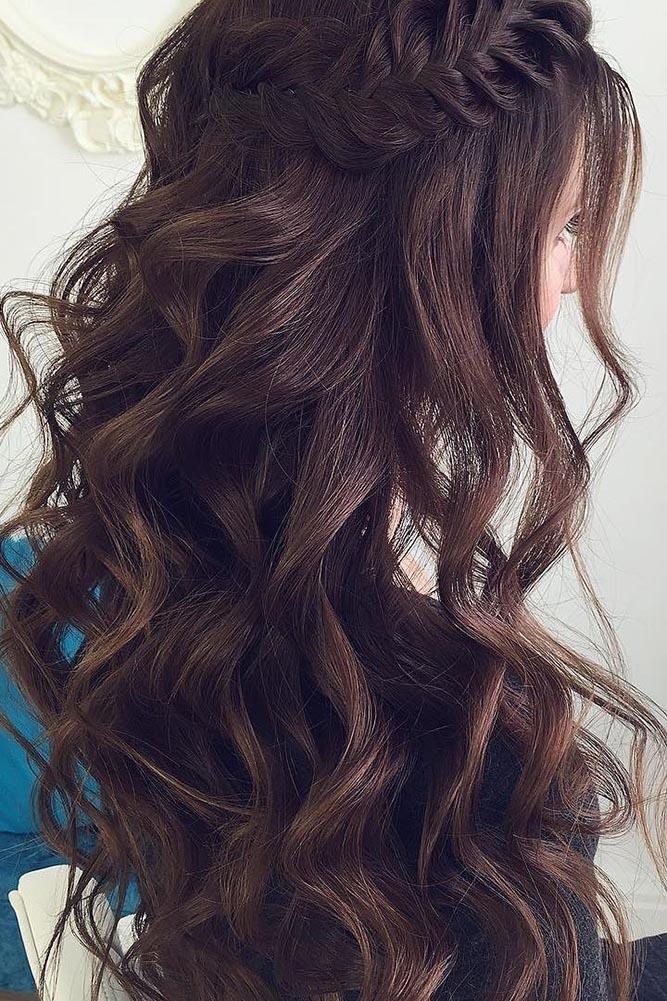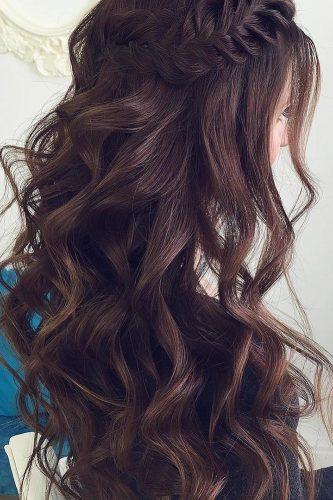 Source: theupdogirl via Instagram, alexandralee1016 via Instagram, lizakirkphotography via Instagram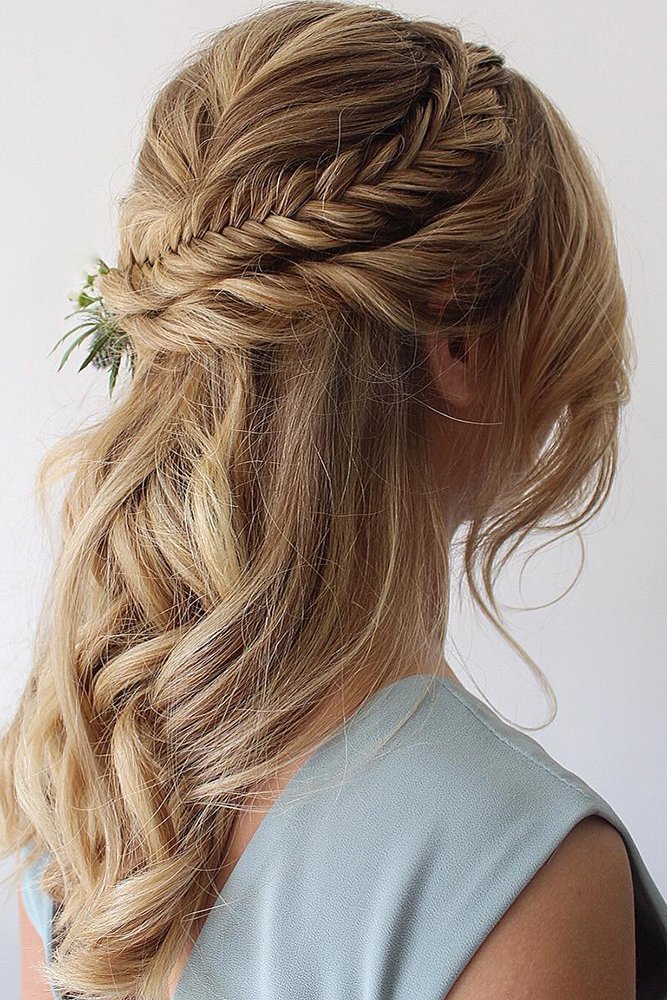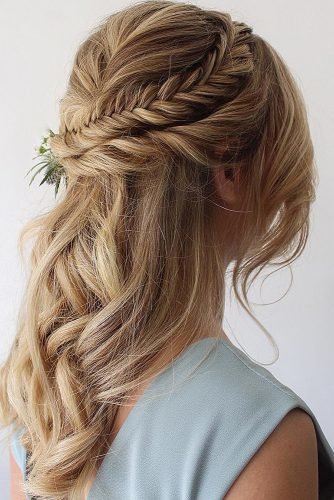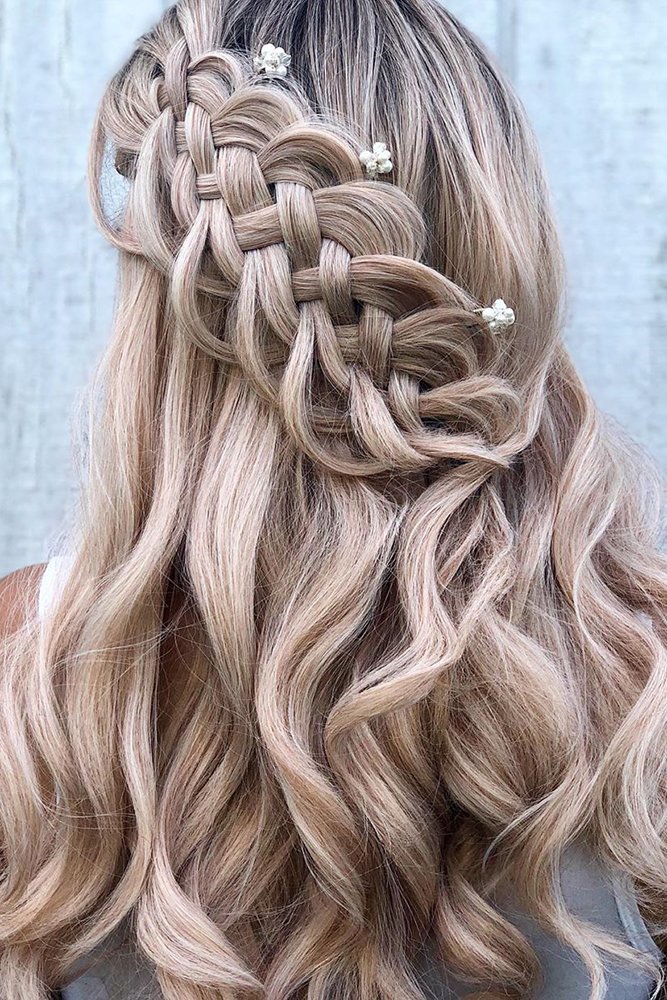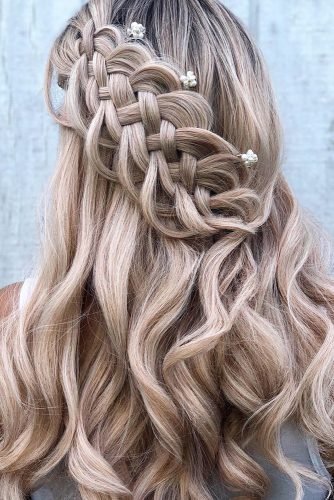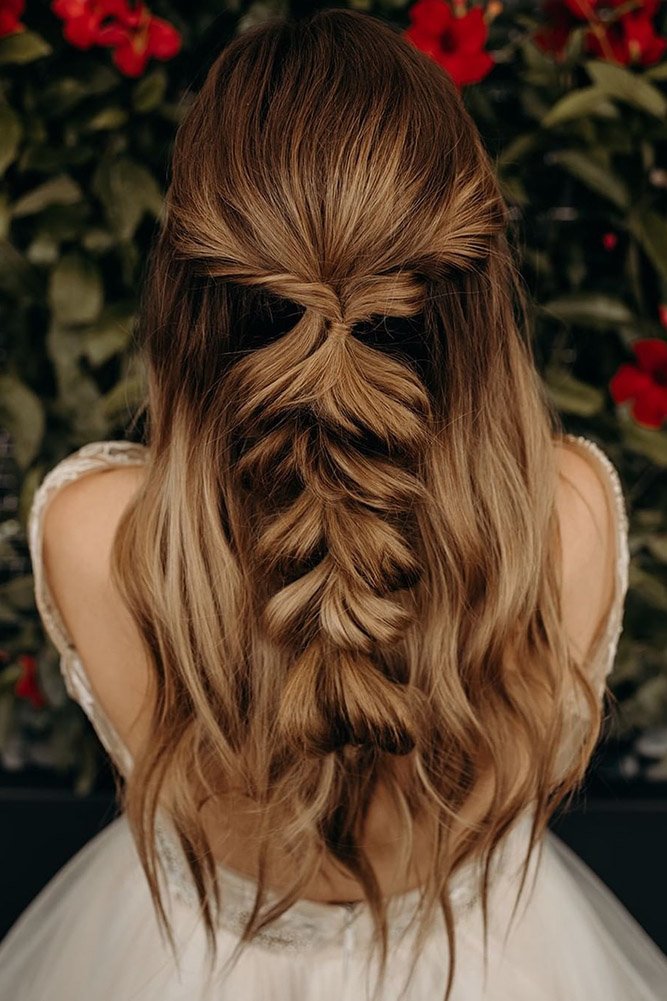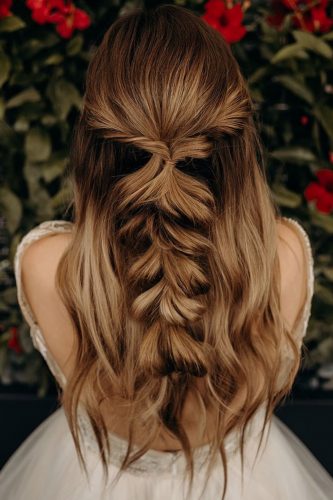 Side-Swept Ponytail With Braids
Even a simple braid can make for the perfect bridal hair style. Side swept pony tails can be loose or tight, and worn strategically to highlight exposed shoulders or open backs. Adding an accent braid, using many strands or just a few, hasn't received a lot of attention over past years but is quickly making a comeback. This look was re-introduced as a popular wedding style in bohemian wedding ceremonies, and has quickly grown to fit right into many different themes.

Source: hairbysaretta via Instagram, wb_upstyles via Instagram, Hair and Makeup by Steph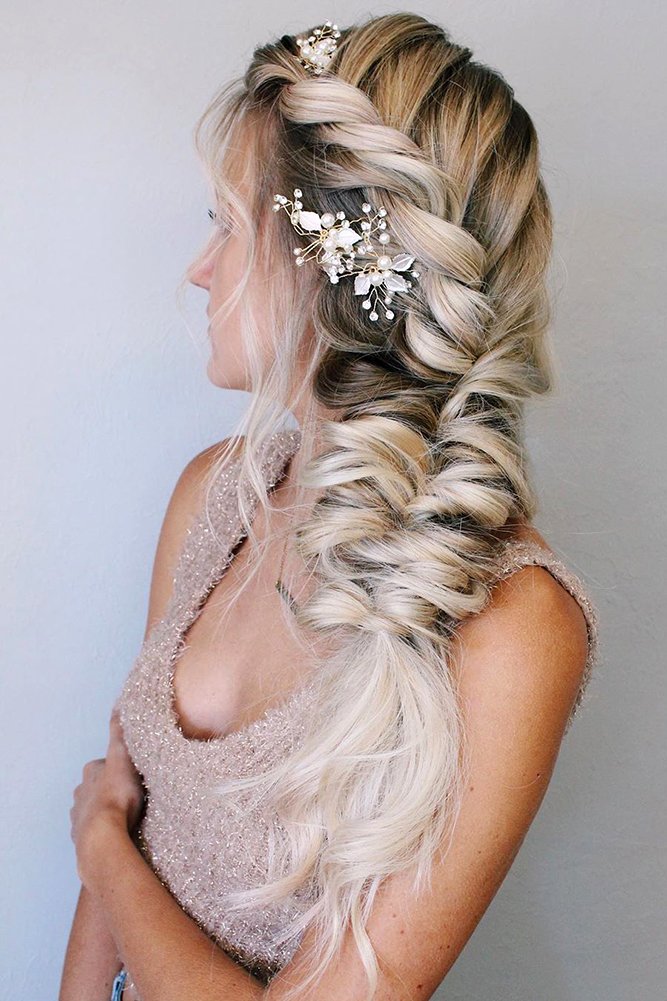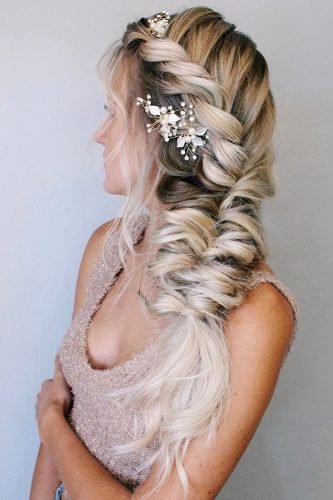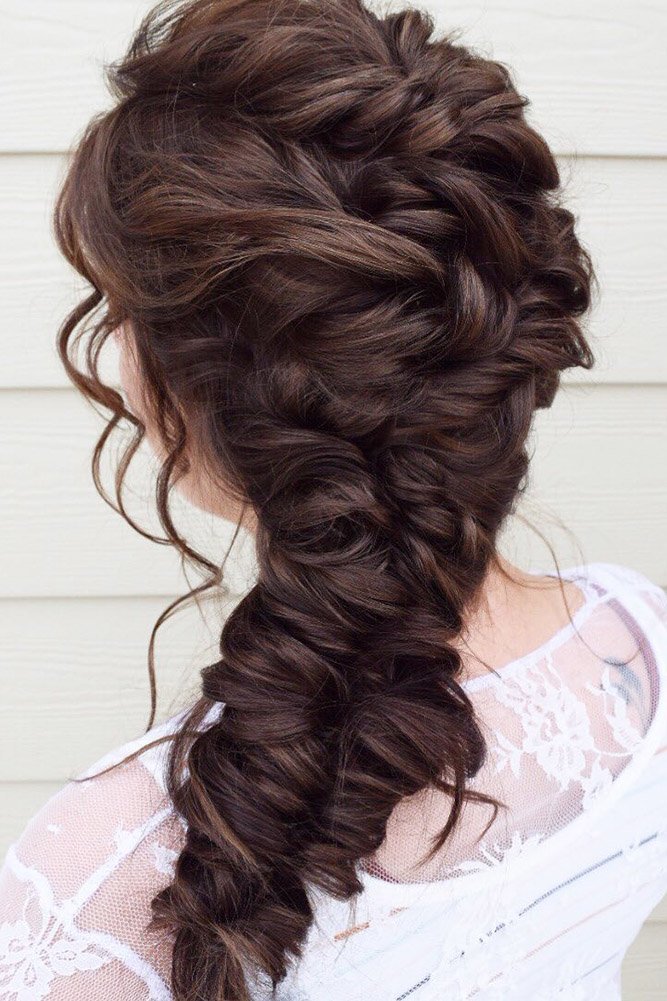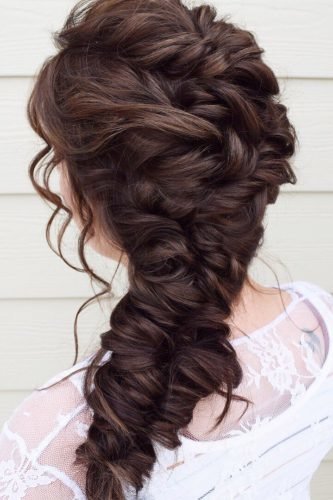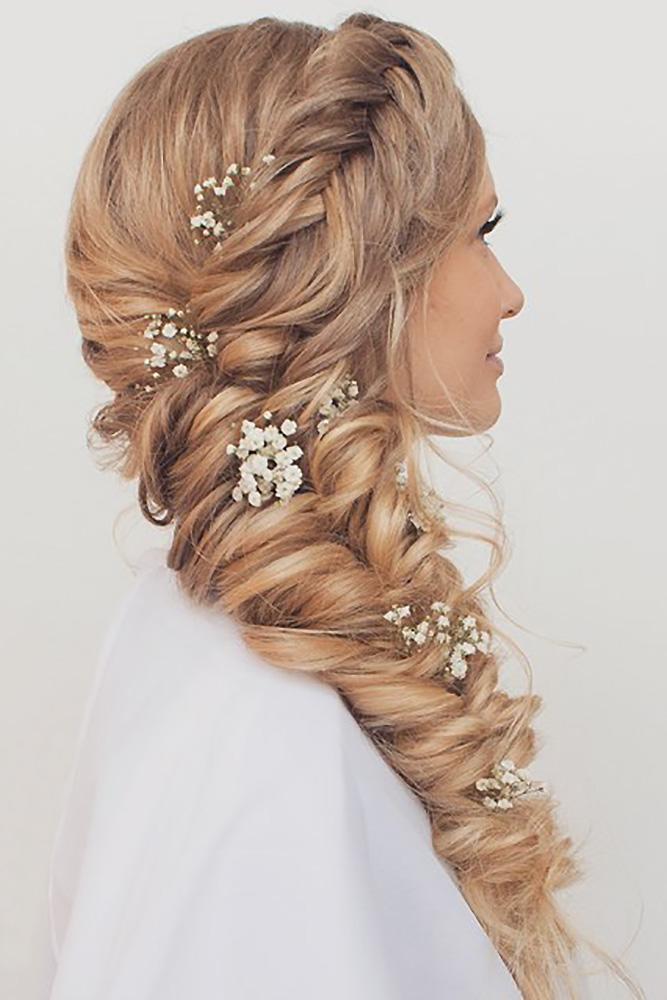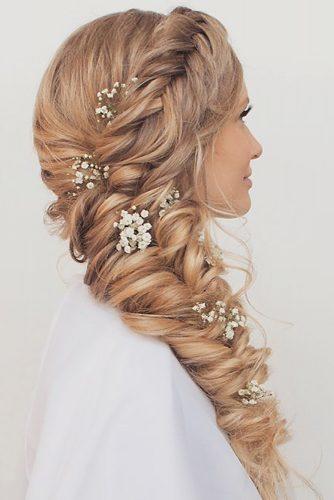 Source: svglamour via Instagram, ulyana.aster via Instagram, bridal_bynatalie via Instagram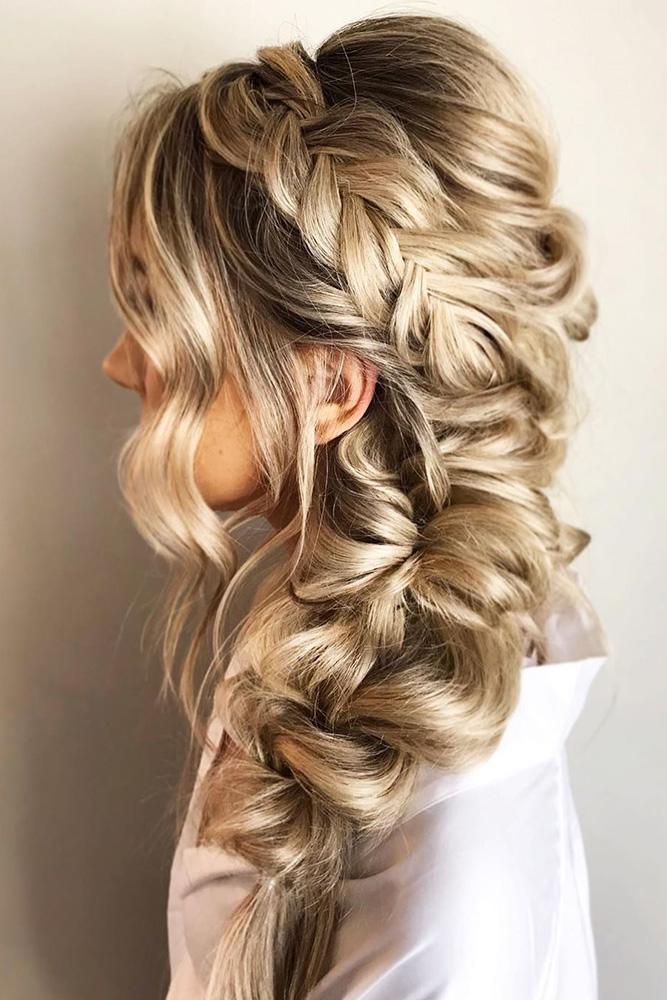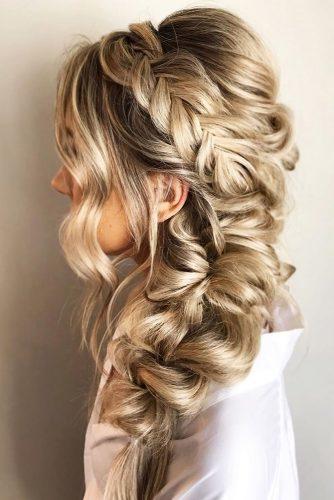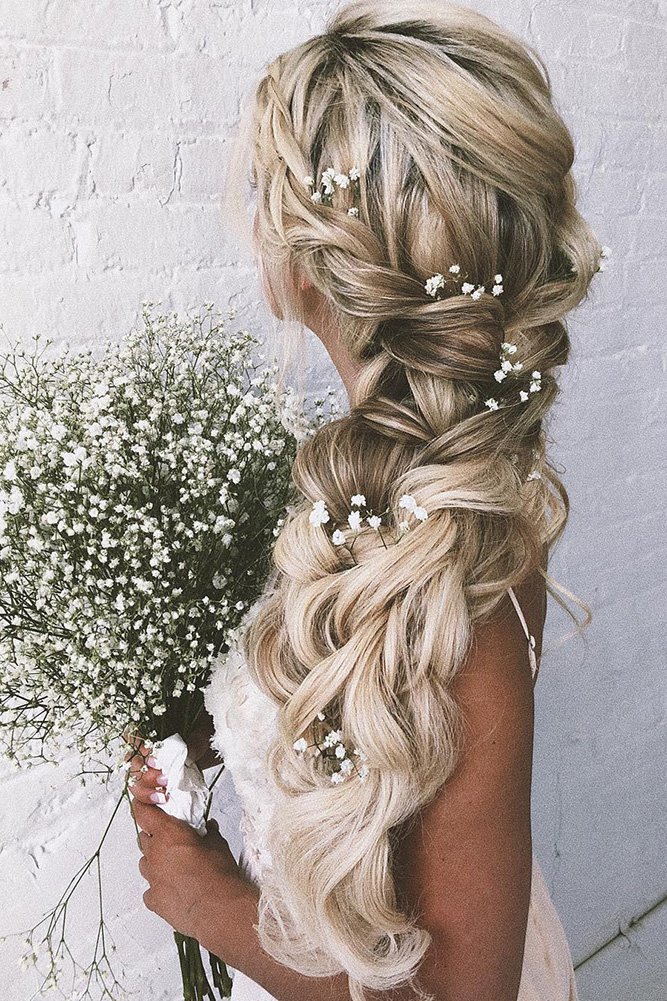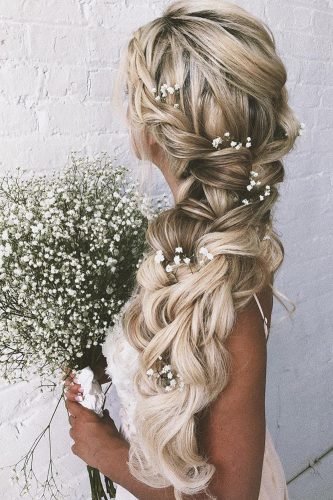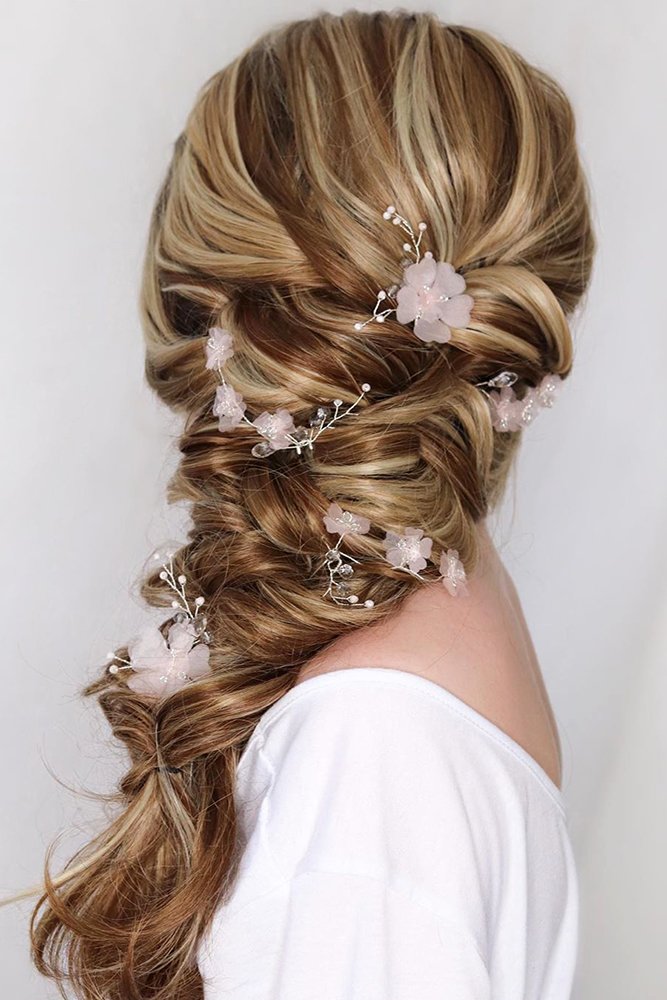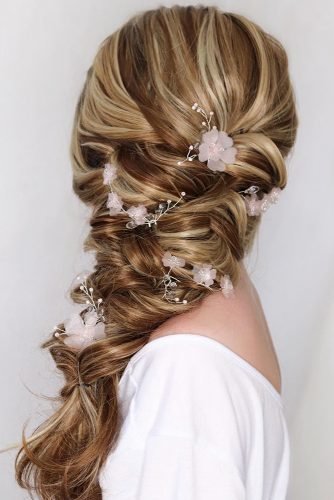 Braided Wedding Updos
Wedding hair in boho and rustic themed weddings work especially well with braids. Boho and Rustic themes are poised around nature and simplicity, and braids fit right in here. Adding flower crowns, combs, tiaras, and other headpieces are a classy way to add some romantic flair to braided bridal hair.
Source: juliafratichelli.bridalstylist via Instagram, tonyastylist via Instagram, svitlana.mutsa via Instagram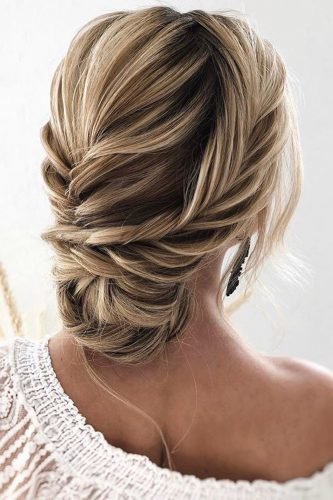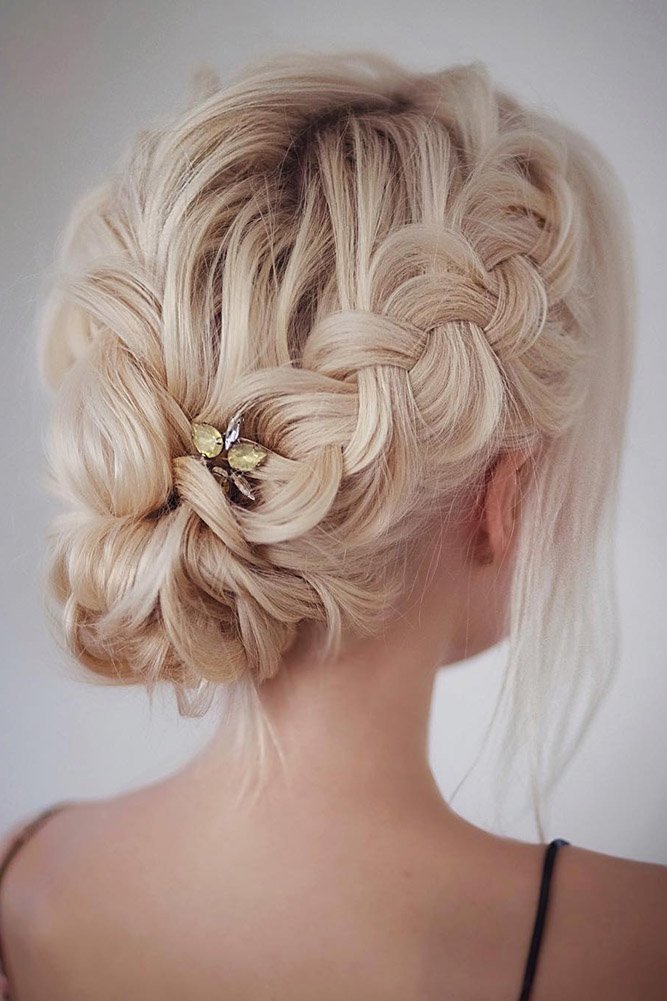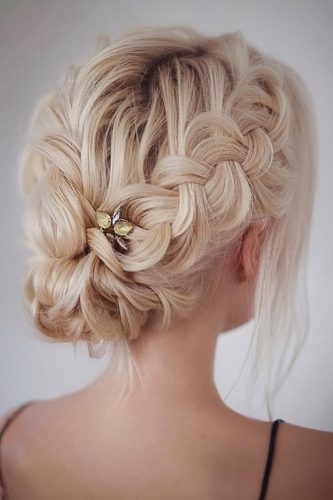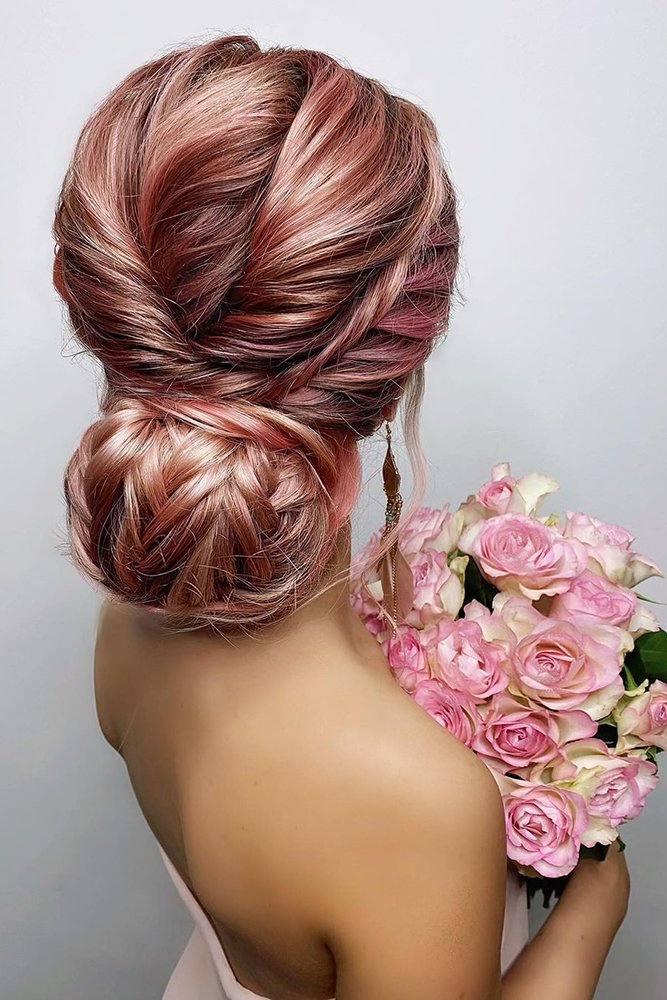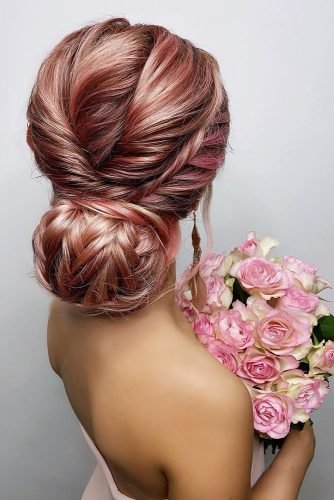 Source: hannahblinkohairstylist via Instagram, styles_by_reneemarie via Instagram, wb_upstyles via Instagram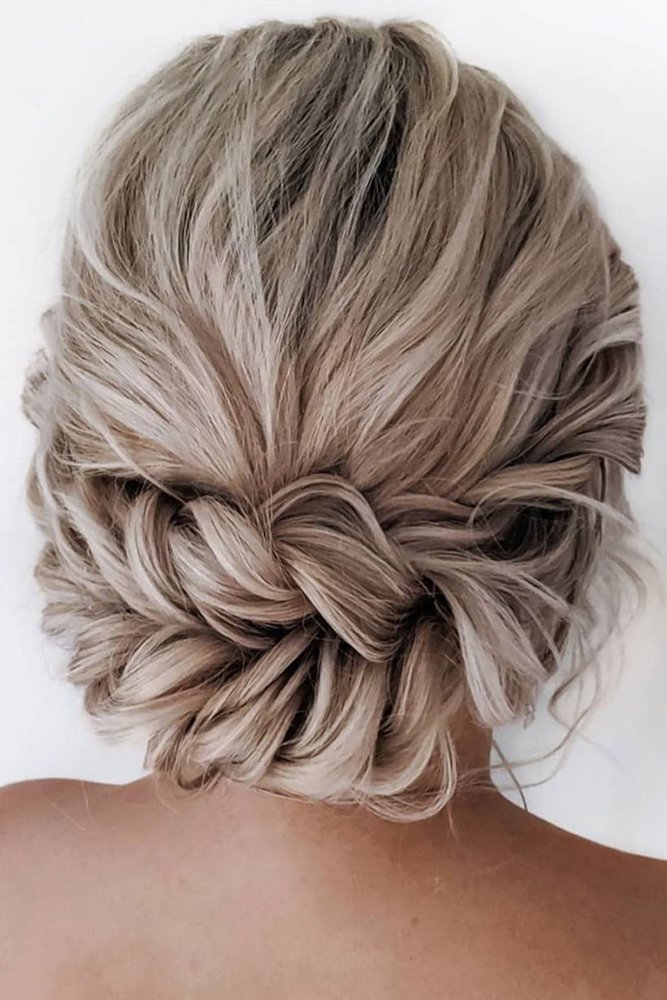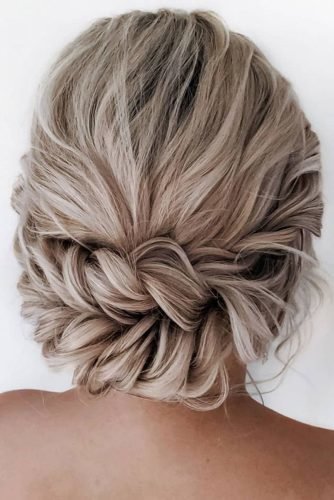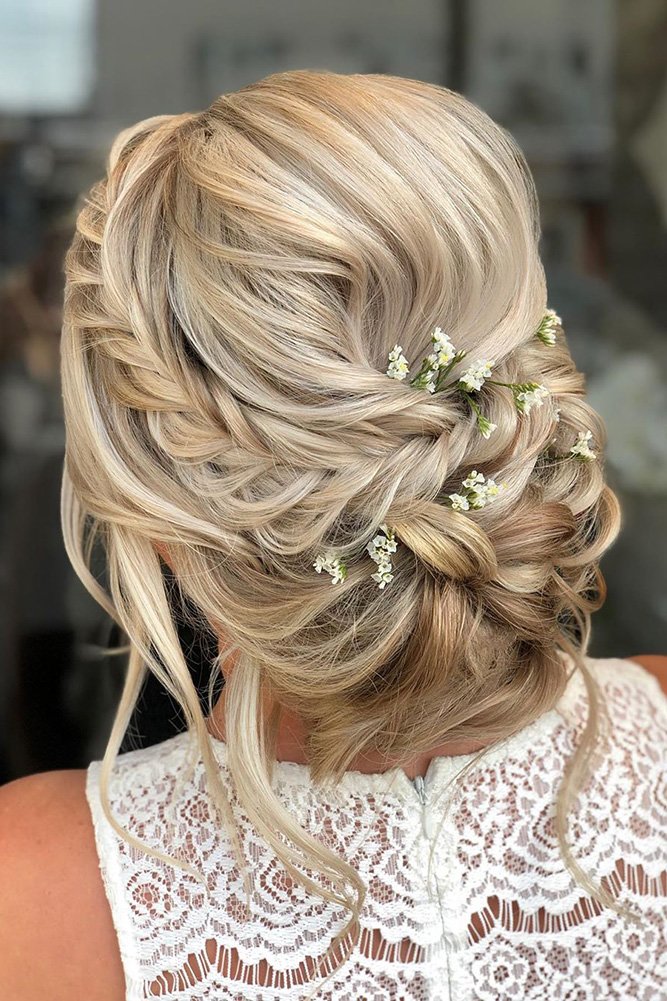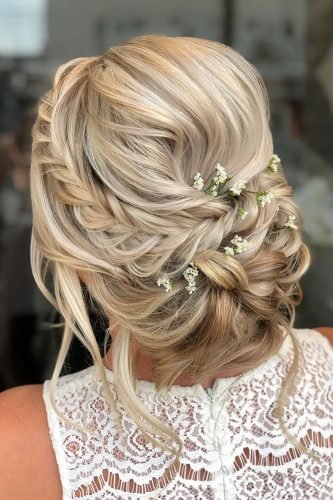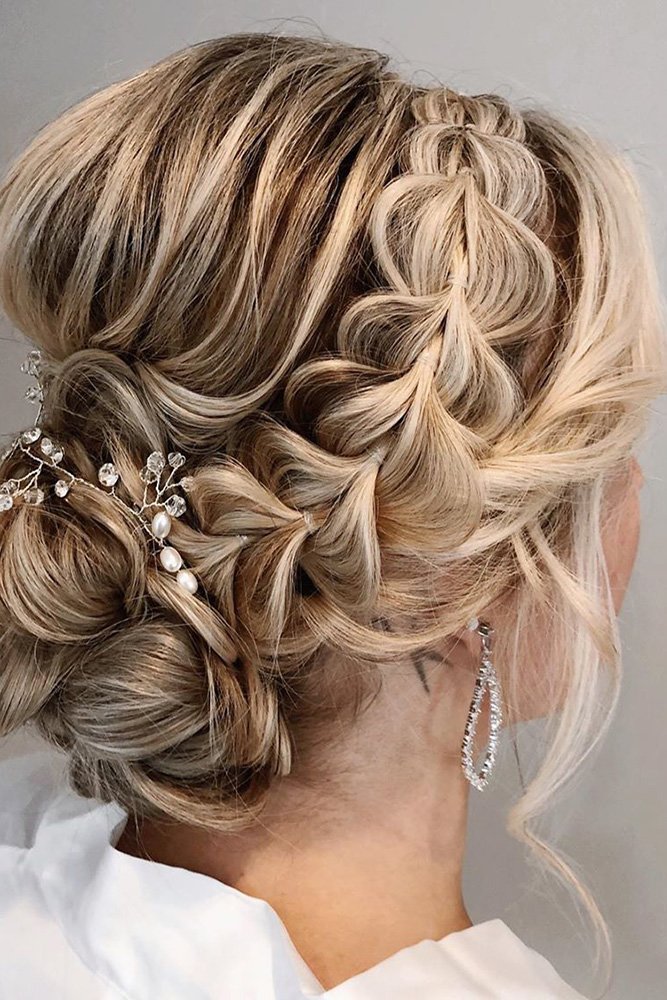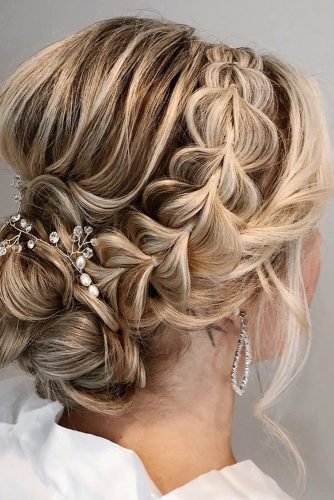 Gorgeous Braids
Braids have been coming back into trend over the past few years, and with so many interesting braid options it's no wonder. The combination of braids and updos work with most venues and themes, work with most gowns and fabrics. Bring photos of your ensemble and an open mind to your hairstylist. You'll both of tons of fun finding the perfect look!
Source: another_braid via Instagram, blohaute via Instagram, updosbykarina via Instagram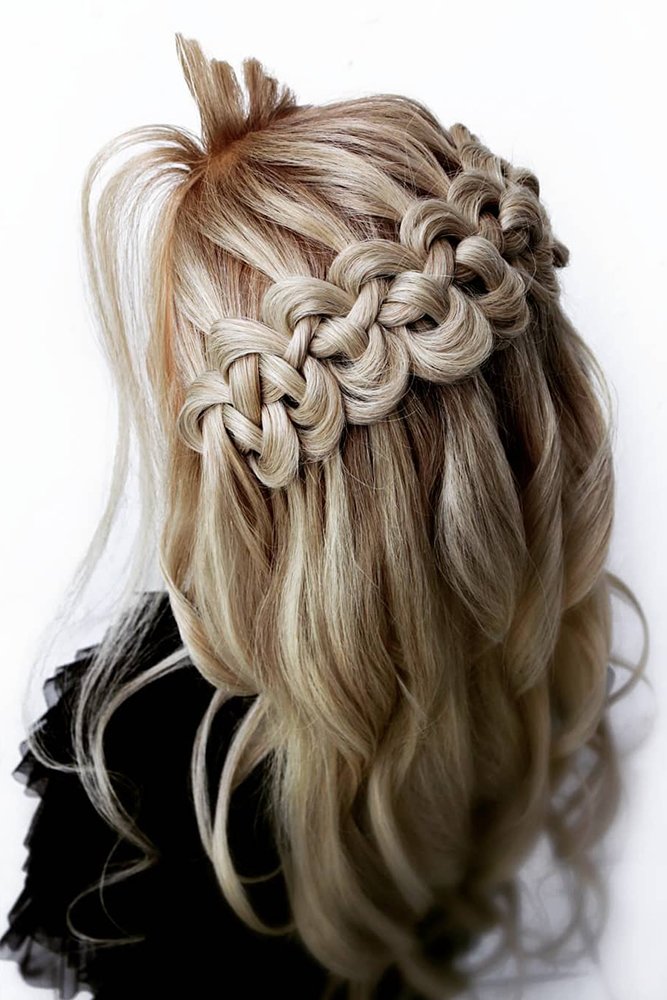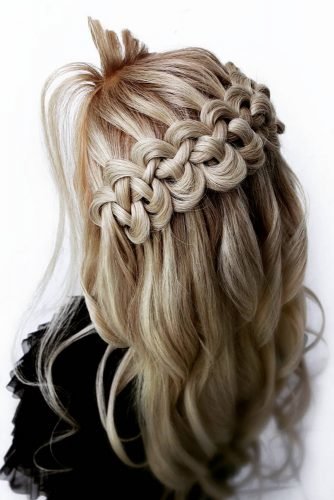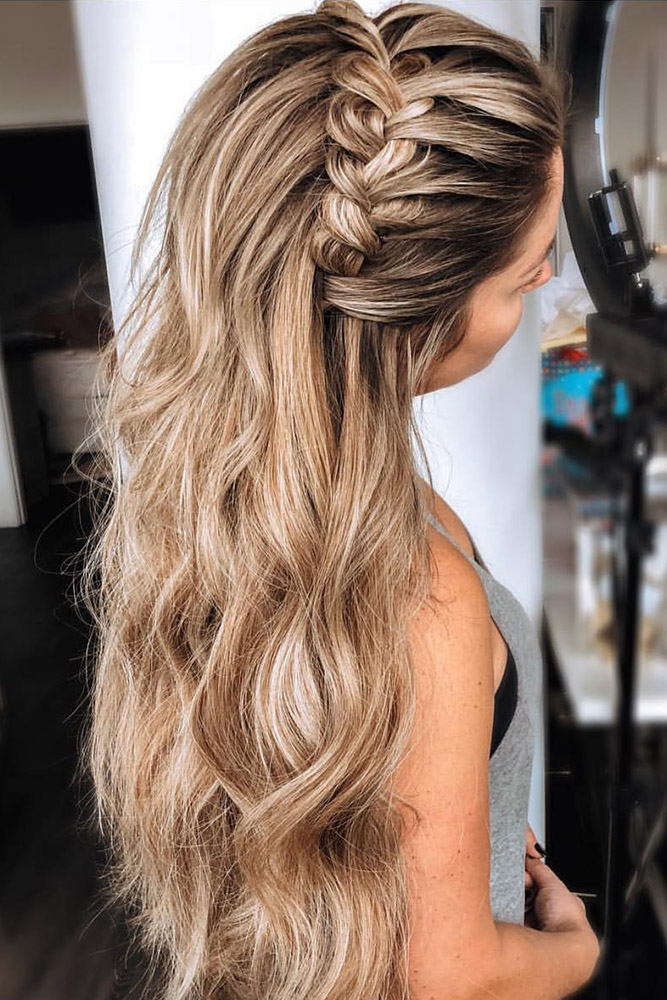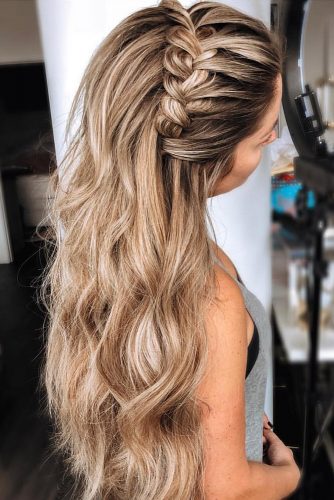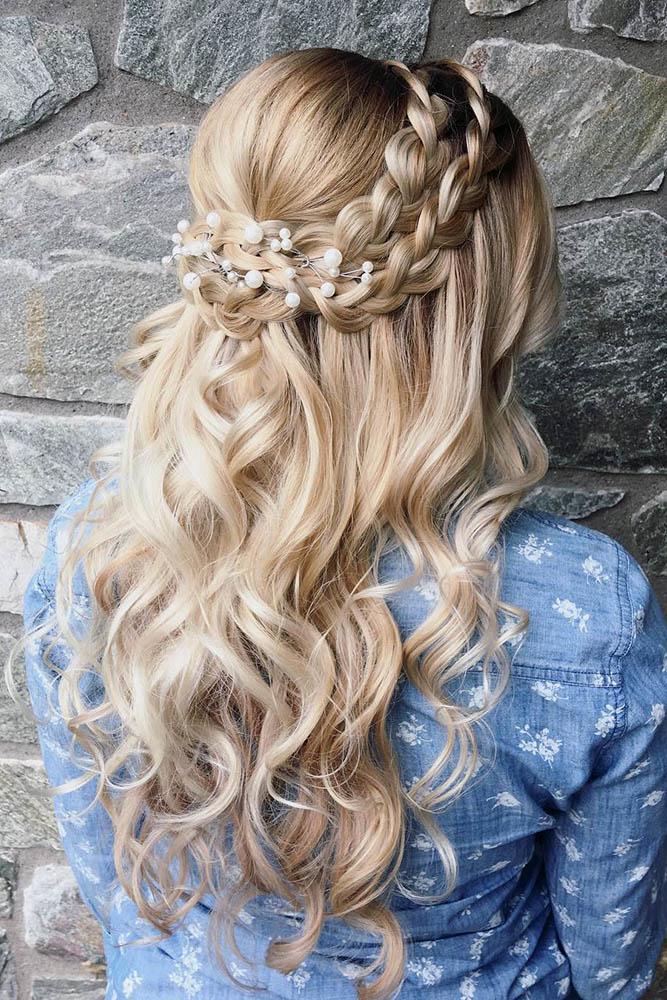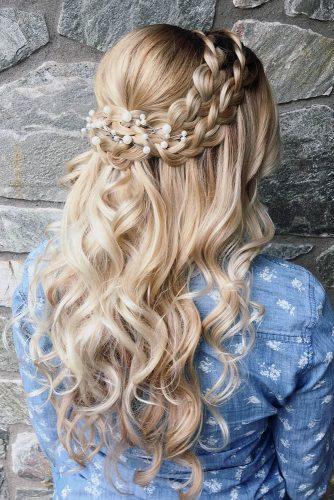 Source: hair_vera via Instagram, hairbyhannahtaylor via Instagram, bridal_hairstylist via Instagram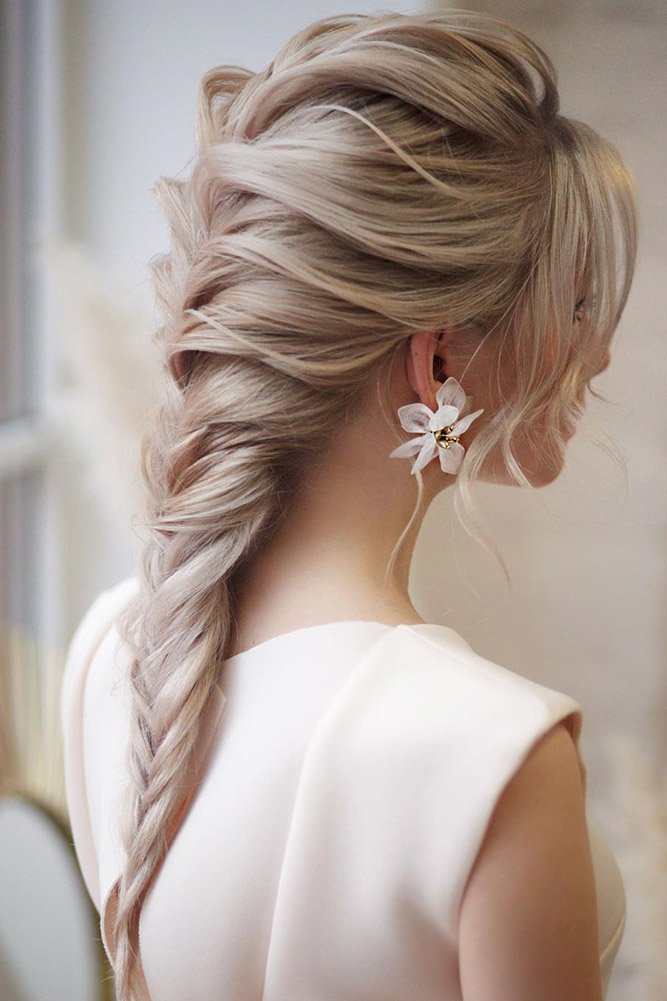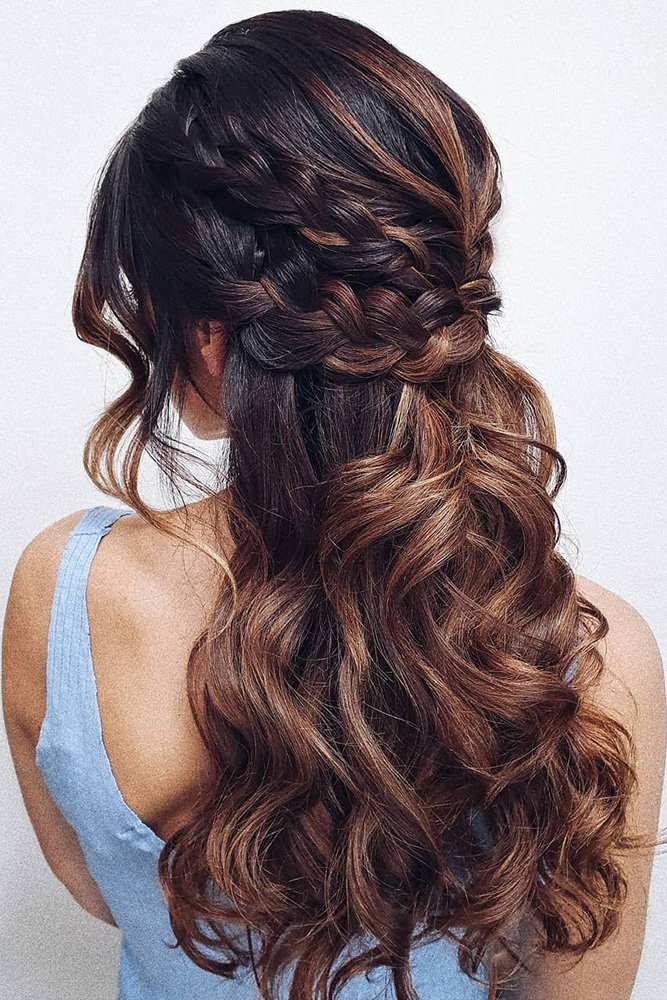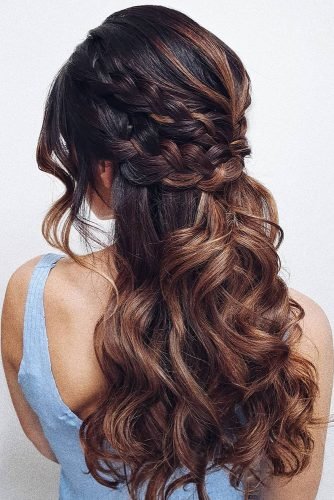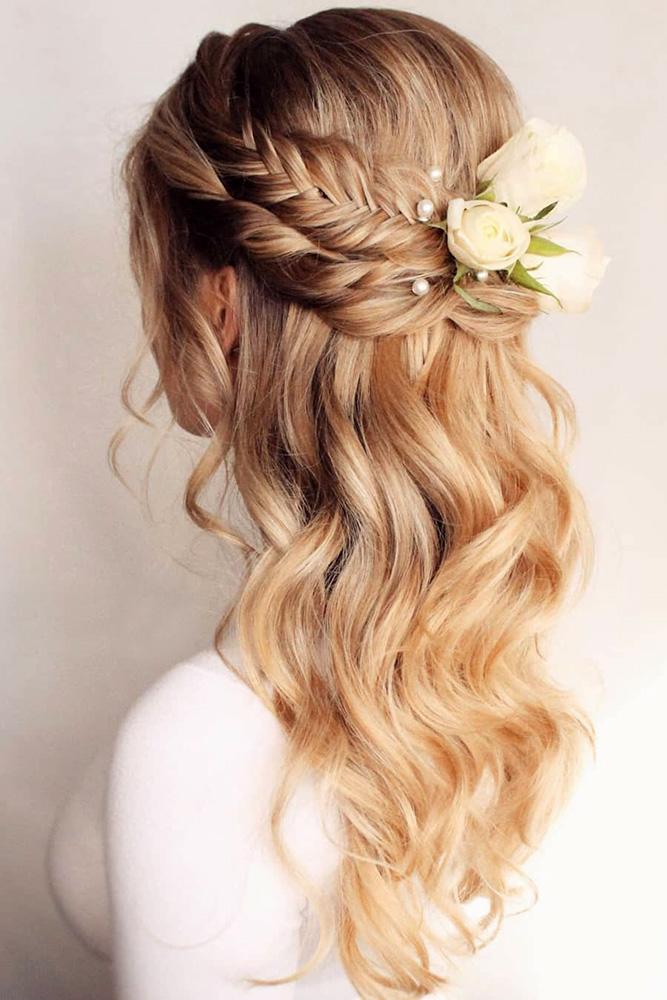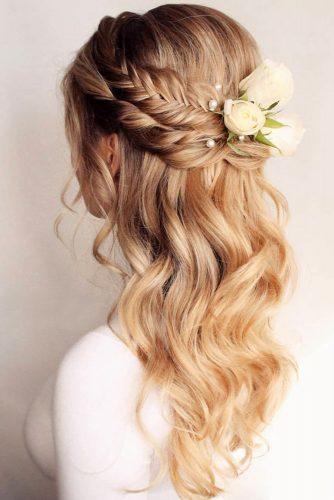 Mermaid Braids For Gentle Braids
Source: nastya_kopach via Instagram, alicekapitein_hairstyling via Instagram, s.b_ridalstyling via Instagram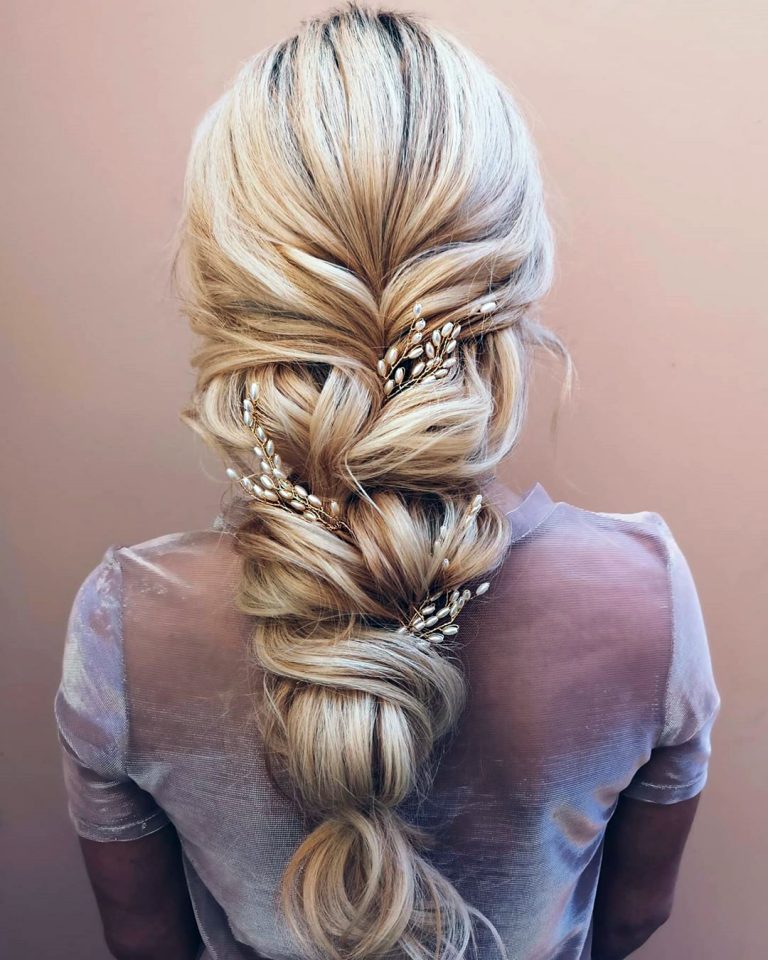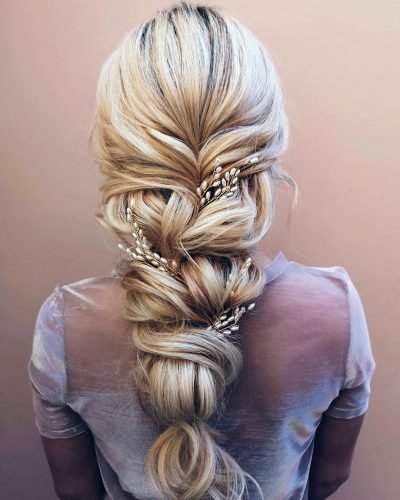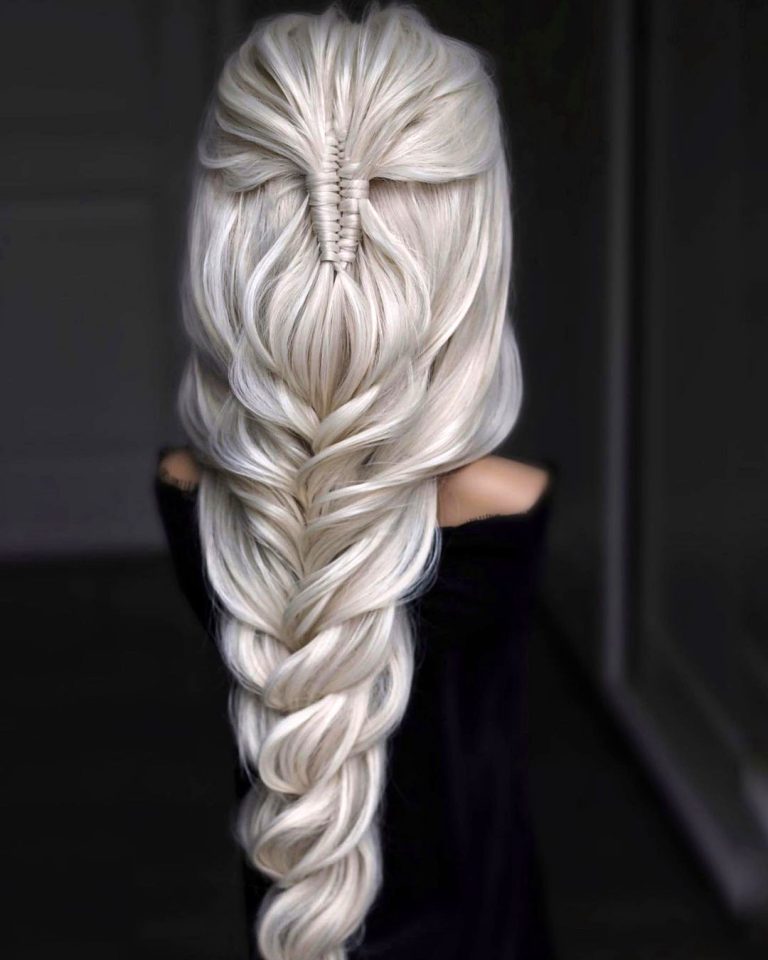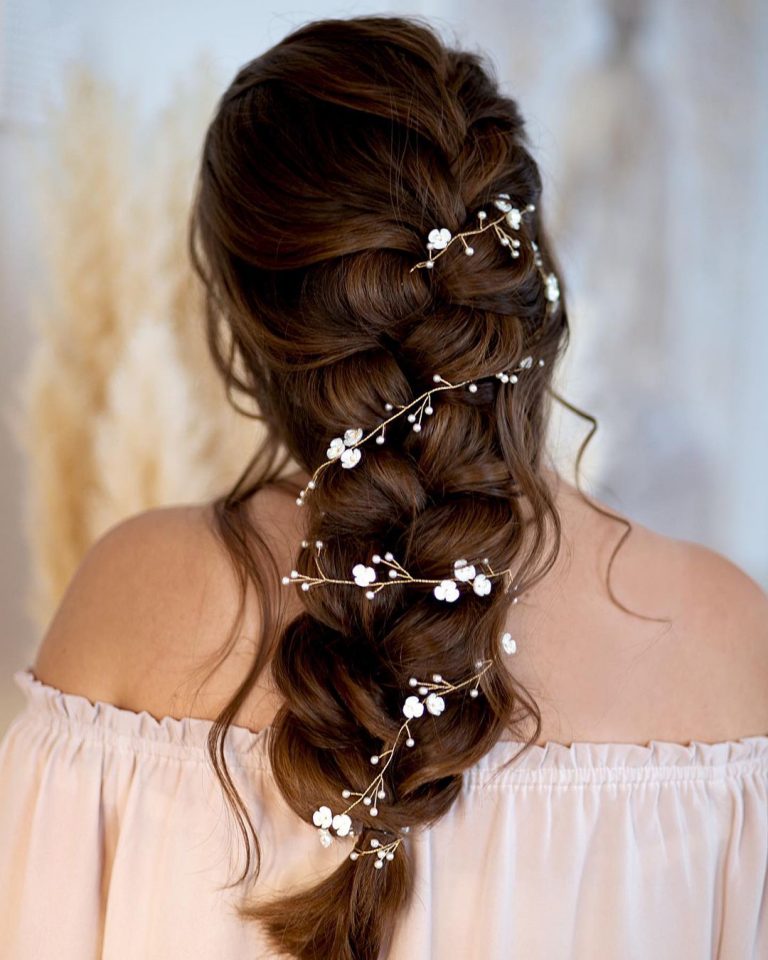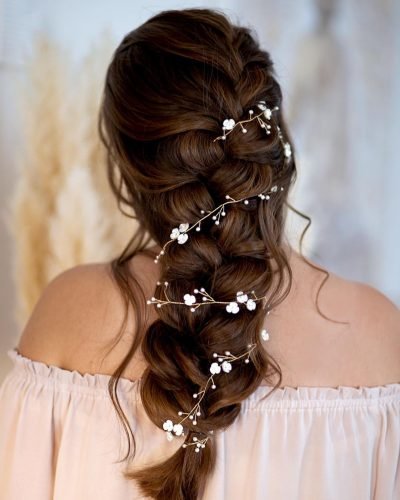 MORE OPTIONS:
Also you might be interested in other chic hairstyle ideas with braids: 33 Wedding Updos With Braids