Want to choose a dress that every guest will remember? Something truly breathtaking? Consider gold wedding gowns! This trend is gaining popularity among wedding dresses in 2020.
Actually, gold wedding dresses are so much more than traditional white and gold. They are so much more than classical white and gold! They come in all shades of beige, in vibrant golds and deep bronzes. No matter what style or shades you choose – you will look dazzling in these gold bridal dresses!
Ball Gown & A-Line Bridal Dresses
Source: Said Mhamad via Instagram, Vasylkov, Emily Riggs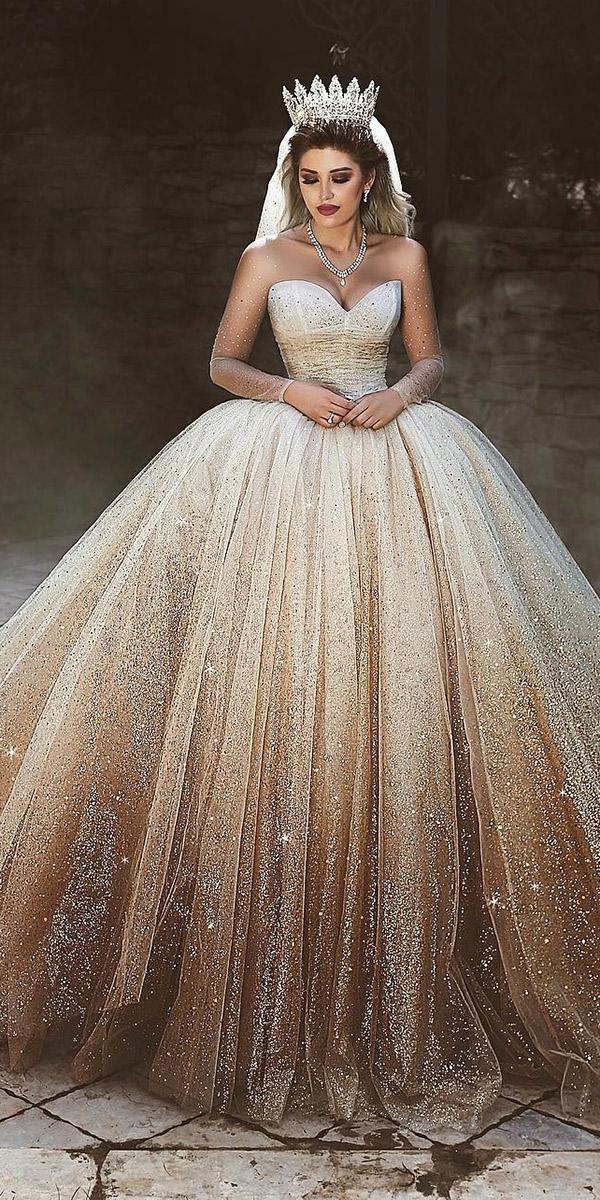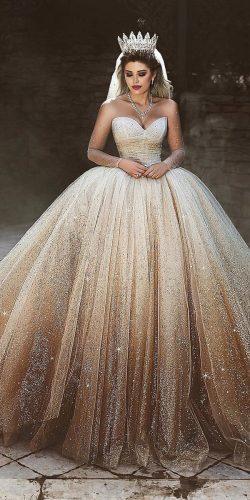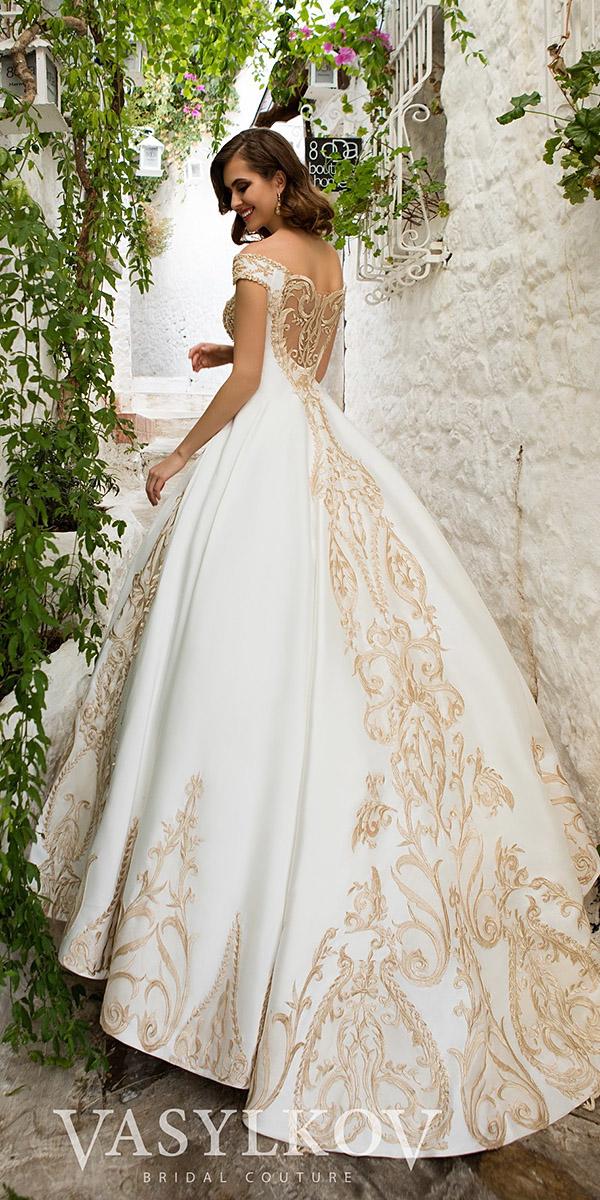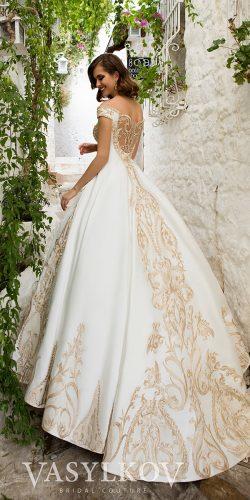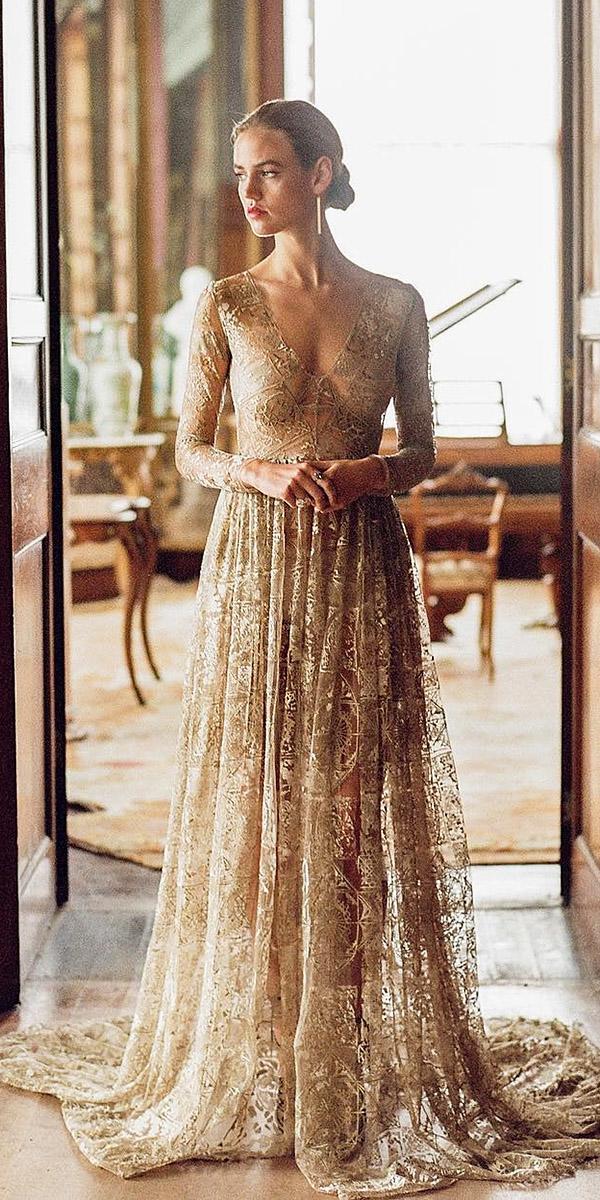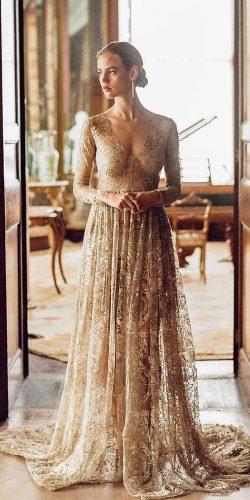 Want to look like a real princess? A-line gold wedding gowns or ball gowns of the same color will flatter your silhouette. These dresses bring out all the best features of your figure. Your waist will look smaller, while your tender figure will contrast your hips, hidden in a posh multi-layered skirt.
Dazzling Rose Gold Wedding Dresses
Source: Gamze Ucar Photography via Instagram, Alamour The Label, Said Mhamad via Instagram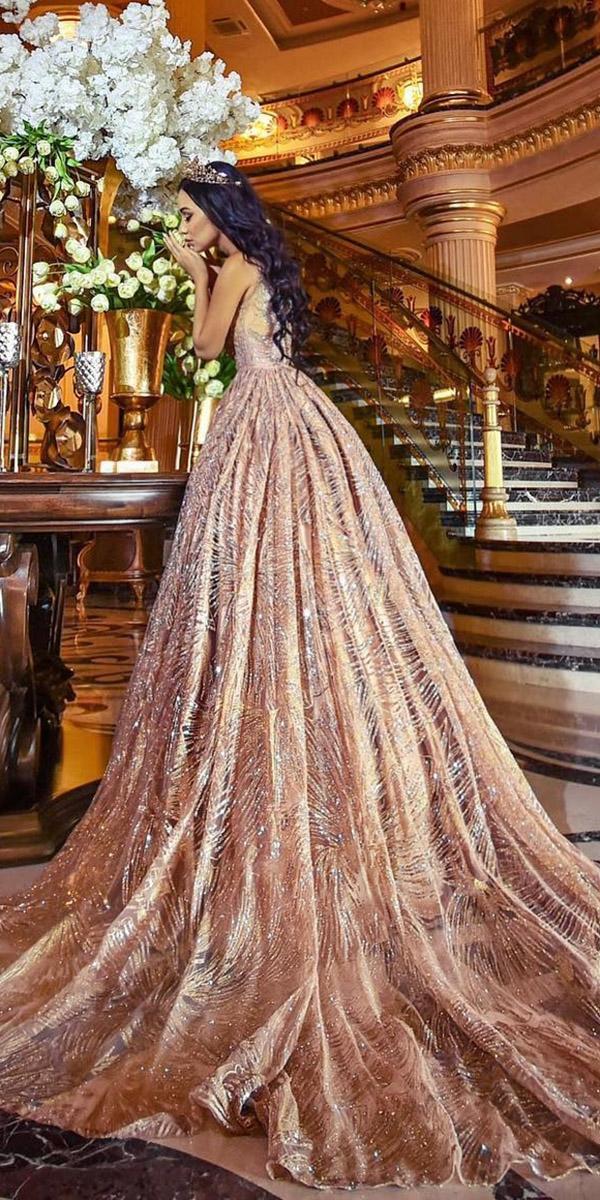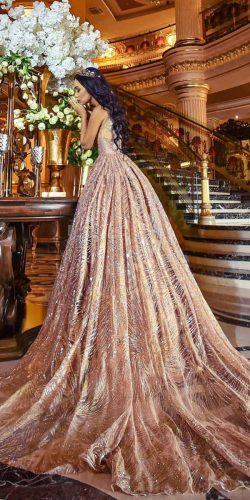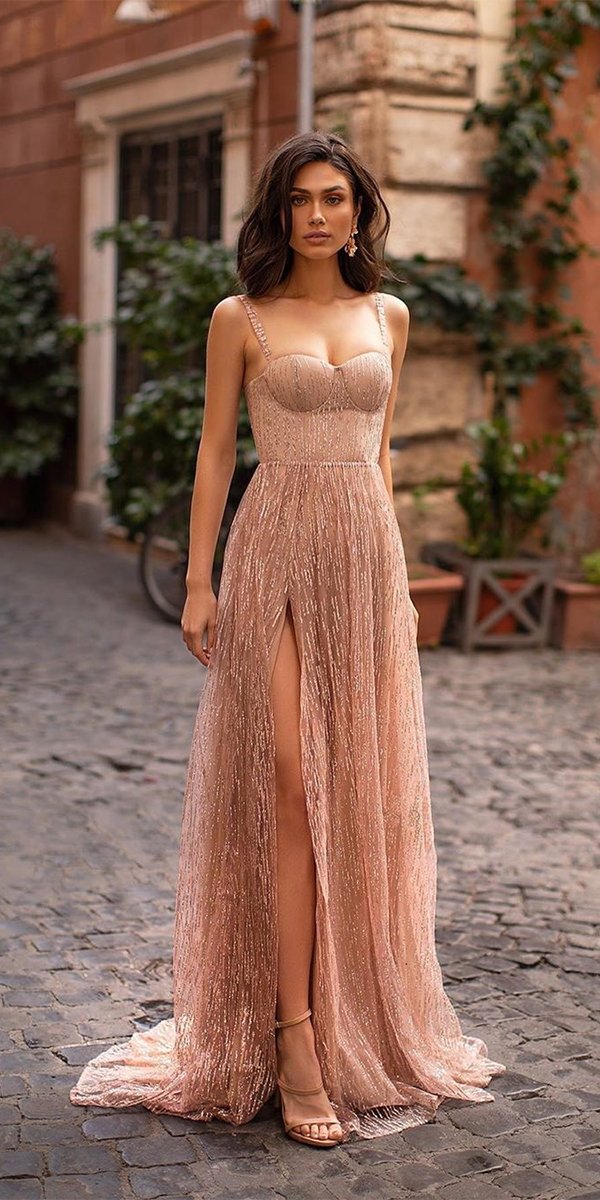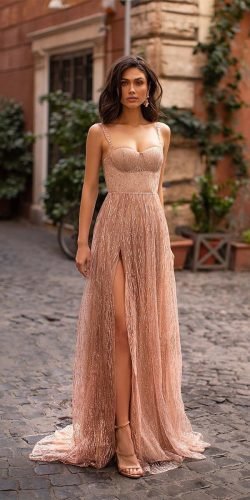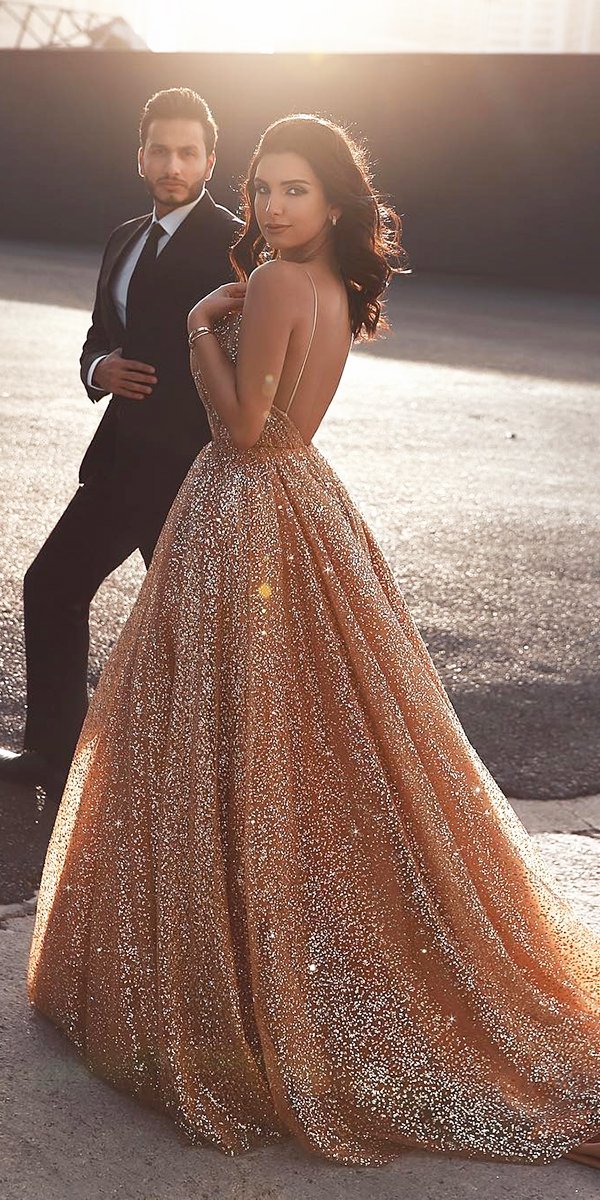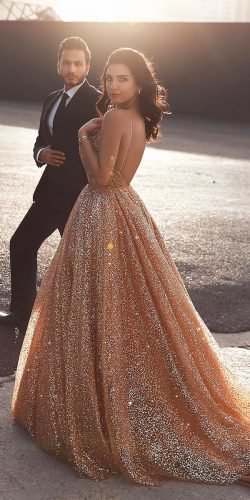 Color dresses are in high demand this season. If you like golden wedding dresses, but want to give it a bit of color – do mix pink and gold. Browse our gallery to pick your perfect rose gold wedding dress, and appreciate the beauty of this wonderful shade. Definitely one of the most spectacular shades among gold wedding dresses!
Champagne Bridal Gowns That Are Wow
Source: Tamara Gibson Photography, Said Mhamad via Instagram, LS via Instagram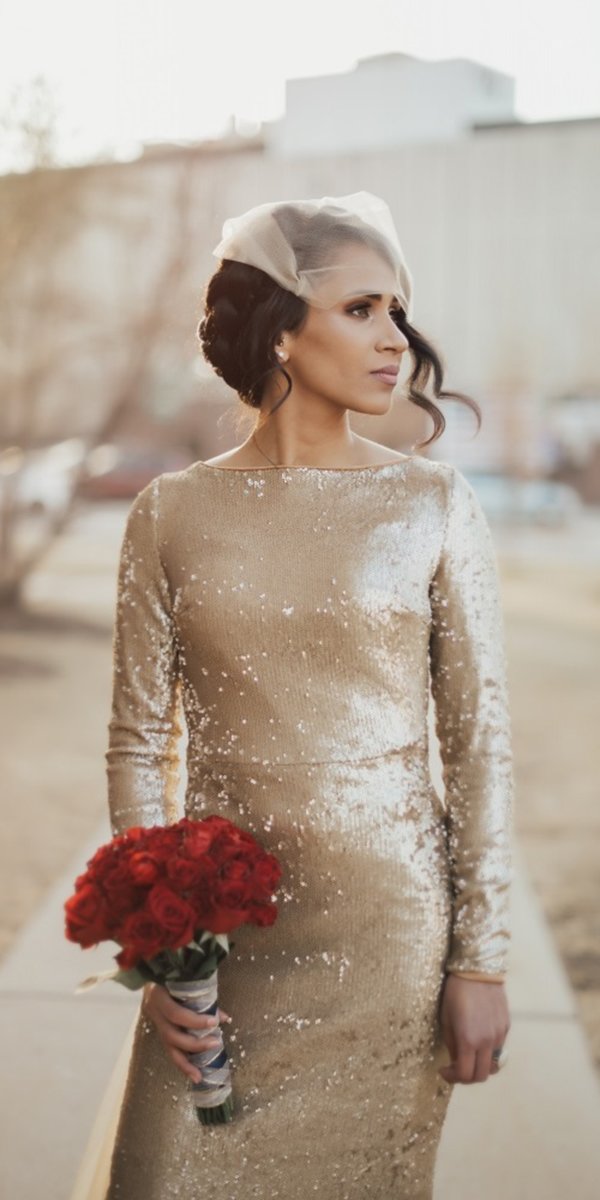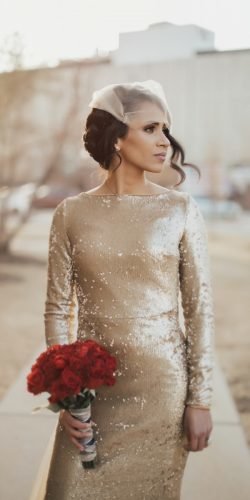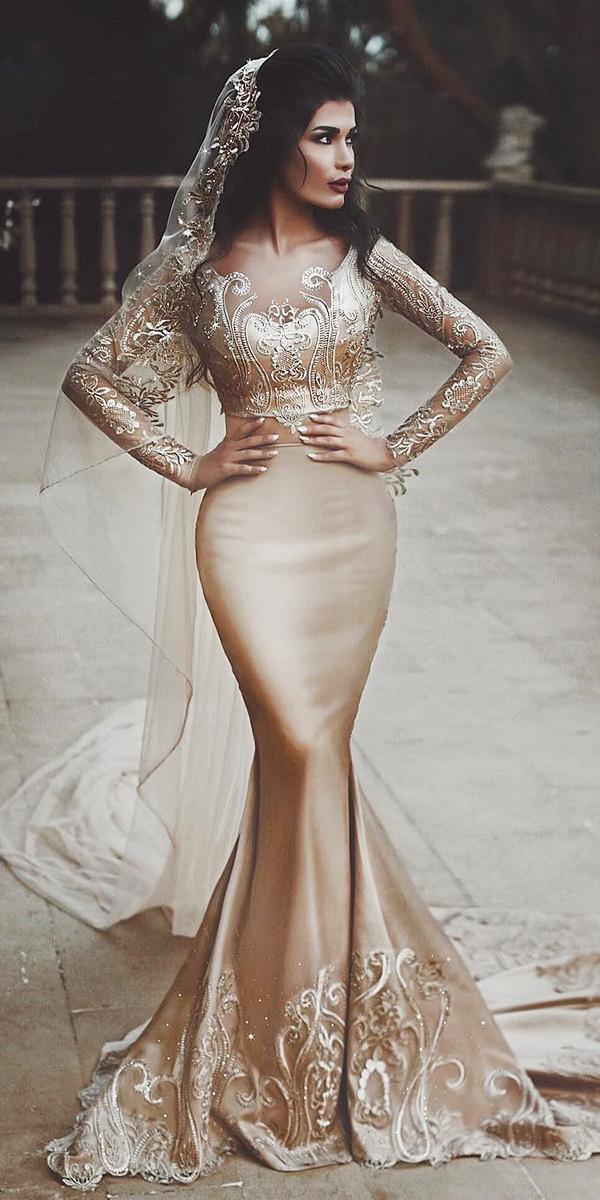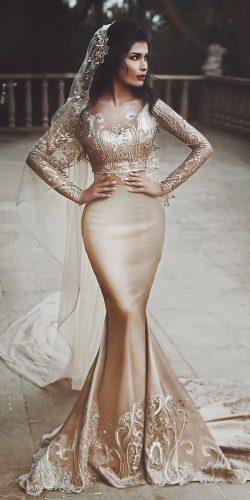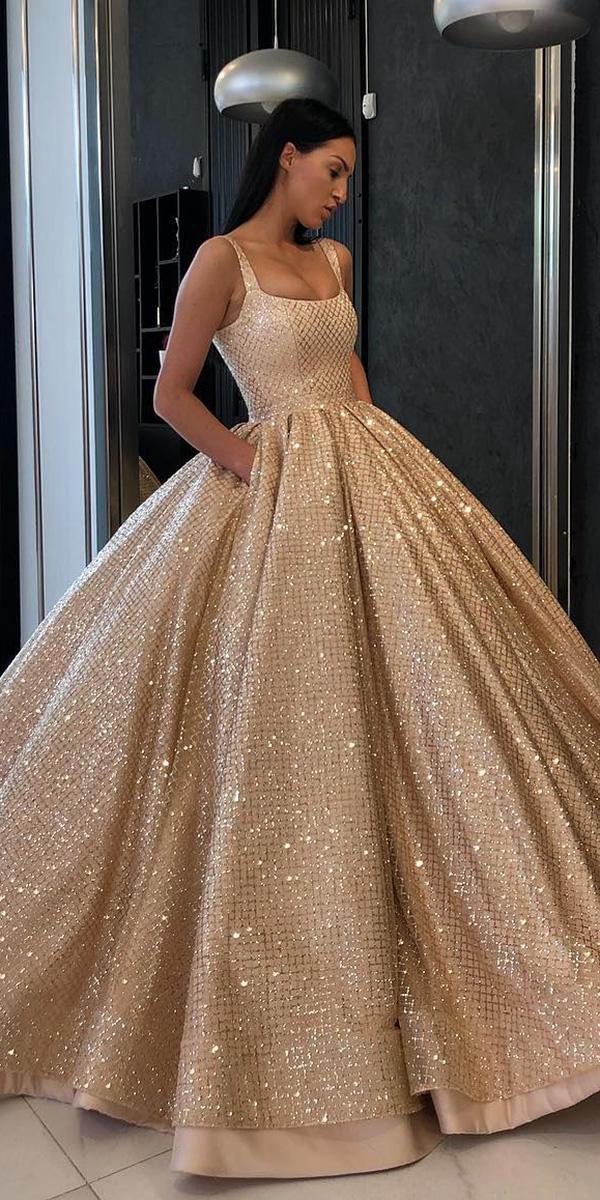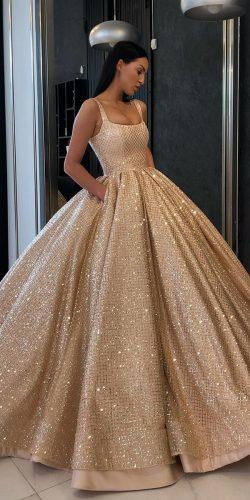 If you are looking for a wow effect, you are going to love these champagne dresses. What makes them so special? Champagne tones create beautiful deep dimensional color. This color looks both romantic and dreamy and adds a certain flair to your bridal look. It doesn't matter if you choose a design with 3D embellishments, or a simple smooth silk one – you are going to look absolutely breathtaking!
Sparkle Gold Bridal Dresses
Source: Chosen by One Day, Enuel Viera Photography, Alamour The Label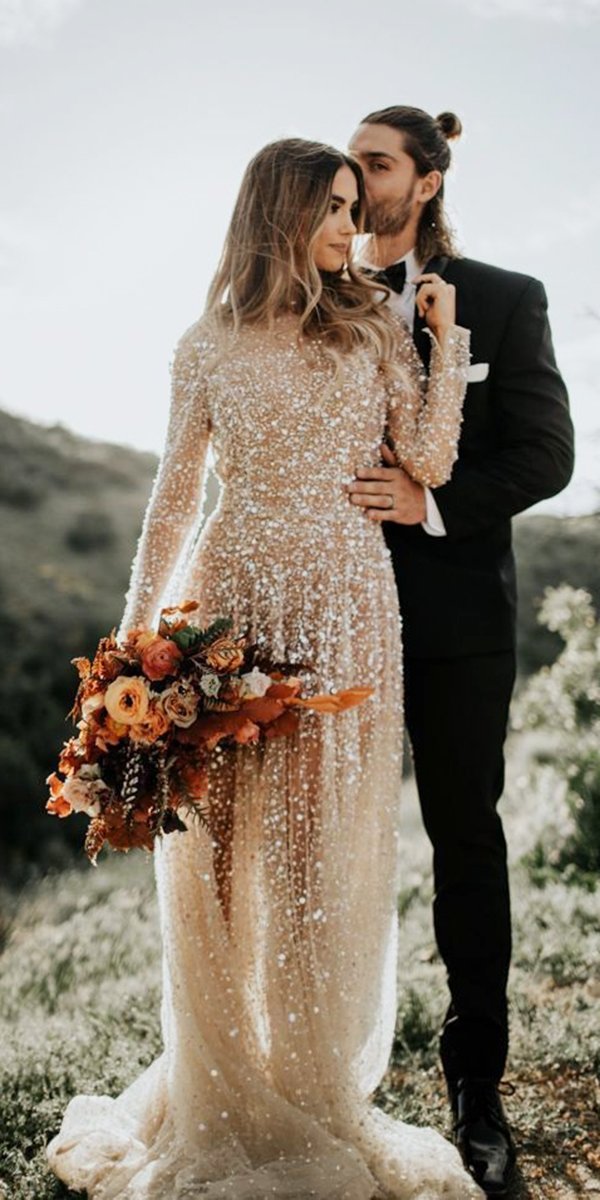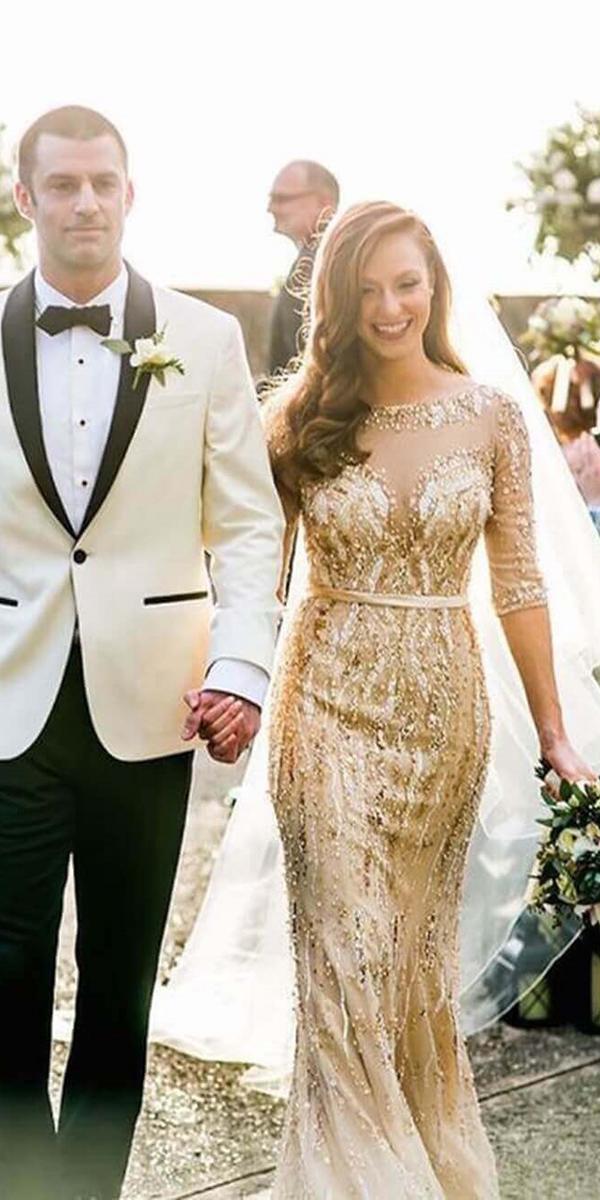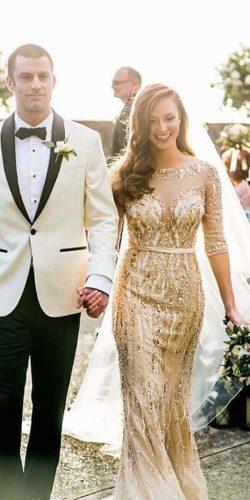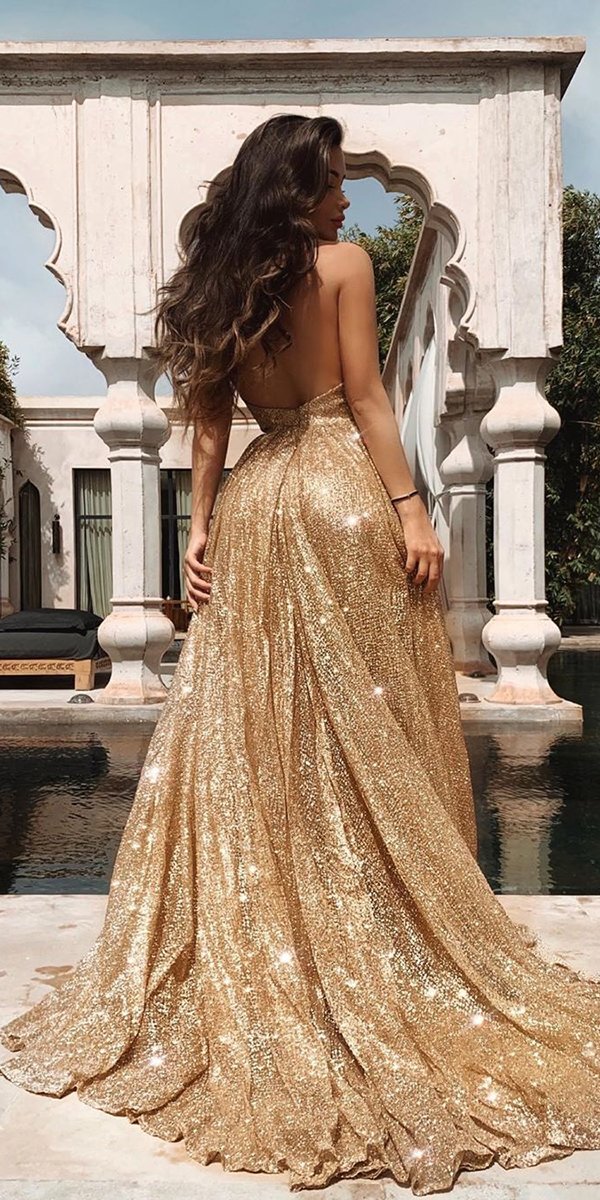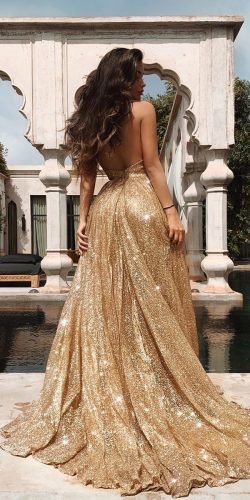 There are traditional, minimal, ultra-feminine, bohemian, and vintage-inspired wedding dresses to fit a range of bridal aesthetics. And then, there are the spectacular, over-the-top, super-glitzy gowns fit for the most glamorous brides. What the red carpet is for celebrities is what a wedding day if for any bride-to-be, so why not go all out and really shine on your big day? A glitzy wedding gown is flawless for a bright wedding. From simple sequins to elaborate beading, this edit of sparkly wedding dresses is perfect for a glamorous bridal moment.
White And Gold Wedding Dresses
Source: Fondly Forever Photography, Said Mhamad via Instagram,, Alessandro Angelozzi Couture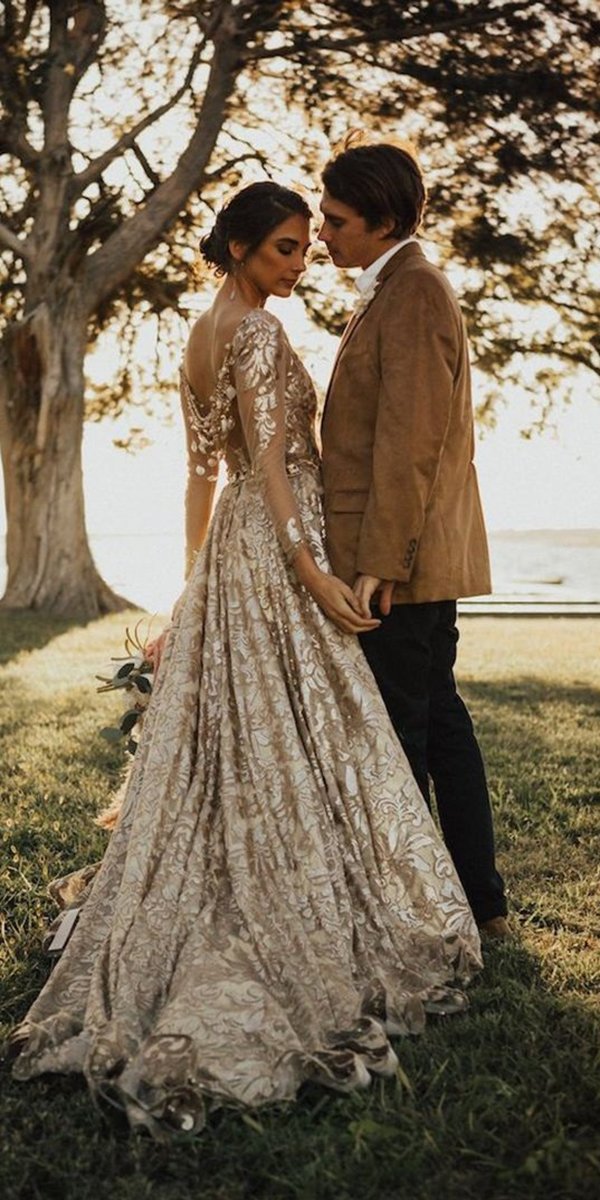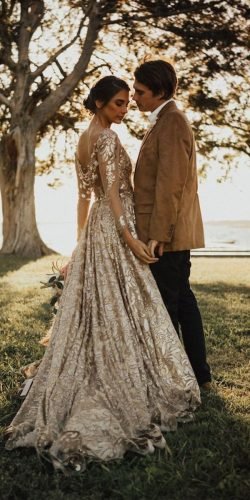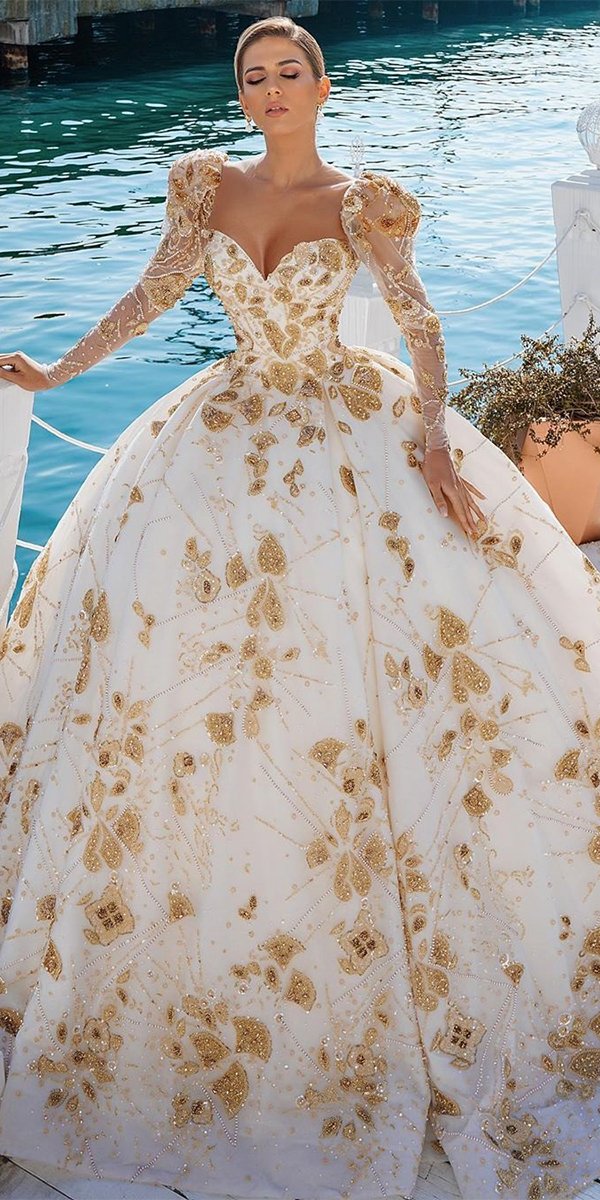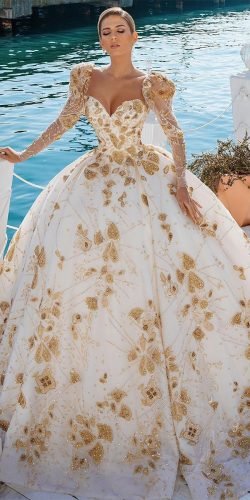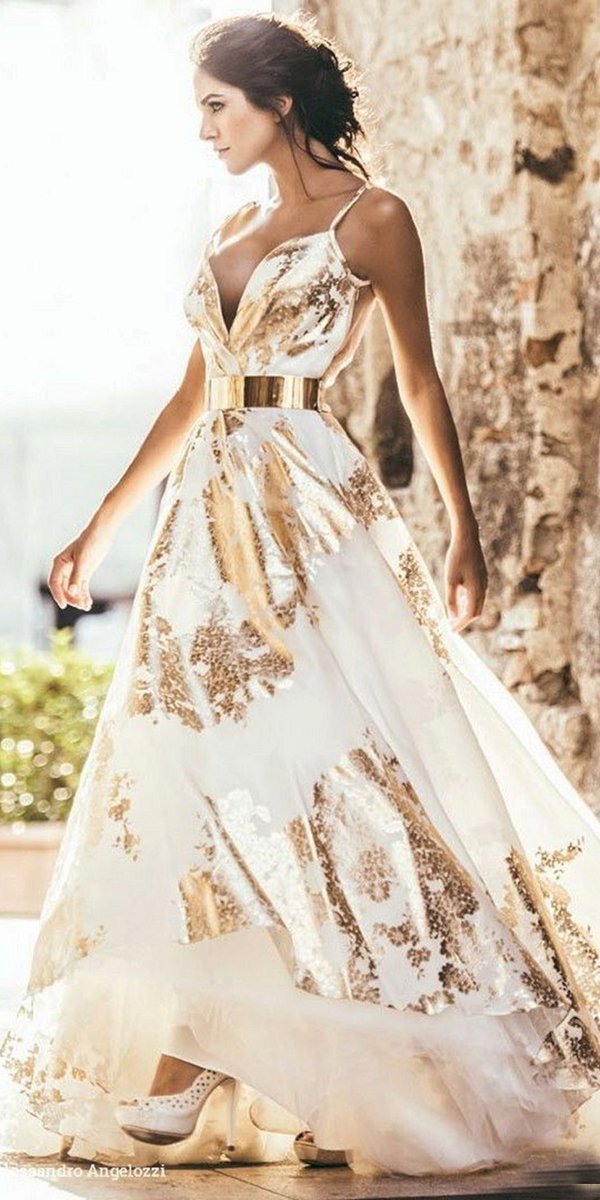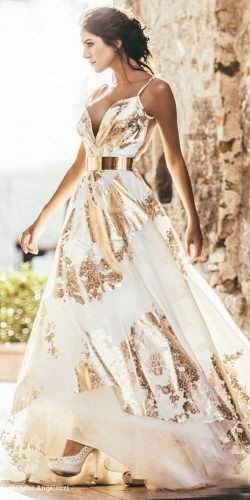 You might feel that you are not yet ready to experiment with color. Want something a bit more original than a simple white dress? Pick a white dress with gold details. This kind of dress will look interesting, keeping all the appearance of a traditional white wedding gown. A perfect balance between modern trends and a timeless bridal look.
Gold Wedding Gowns With Sleeves
Source: Anna Sposa, Said Mhamad via Instagram, Celyna Ziolkowski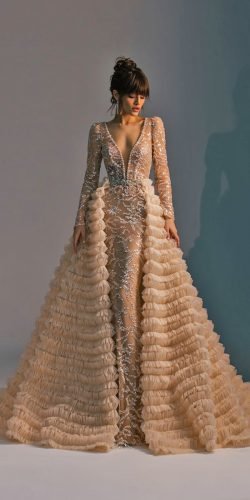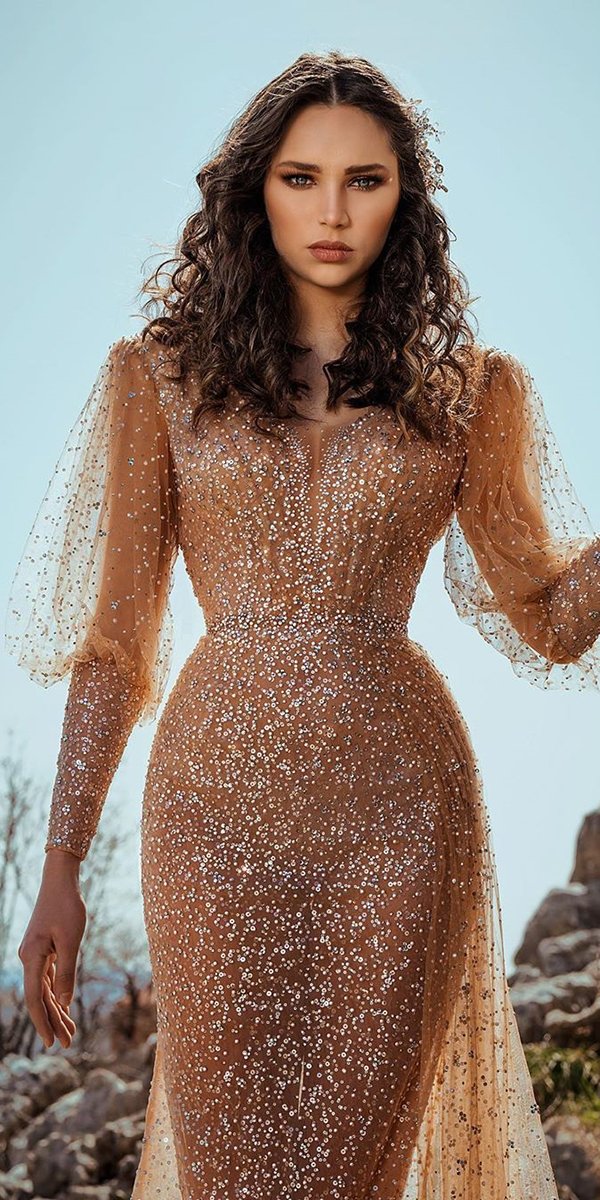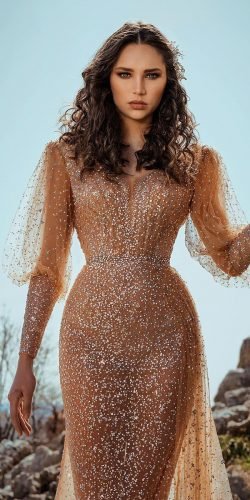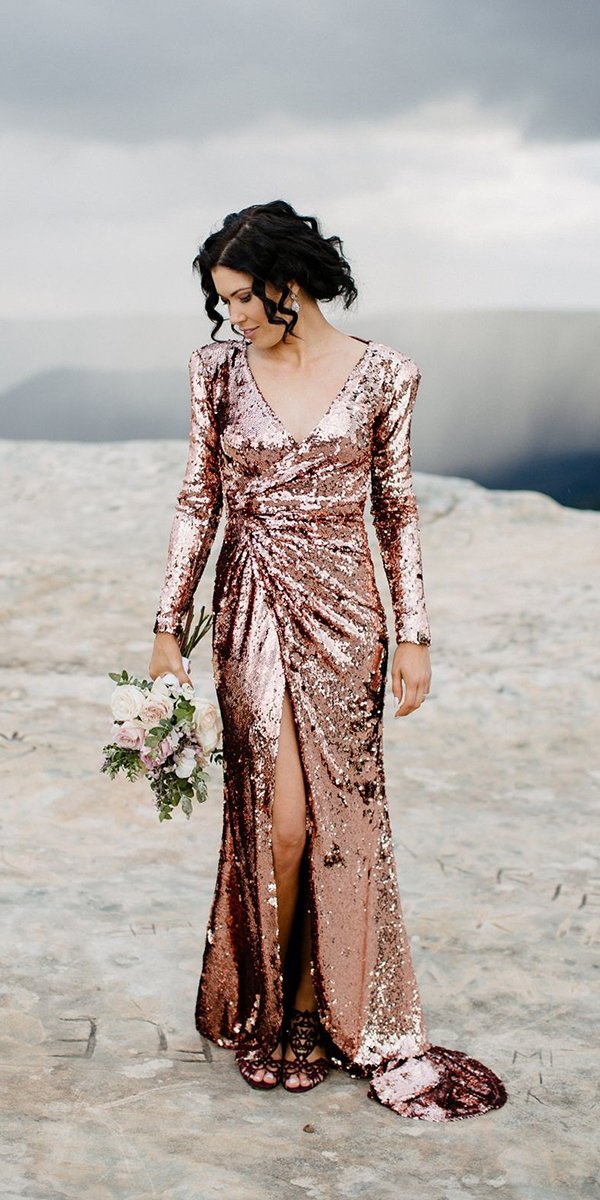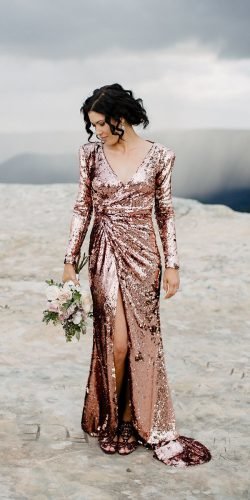 Long sleeves give your dress a more traditional and innocent look. Gold or champagne wedding dress with sleeves is perfect for a fall or winter wedding. You might also prefer this style for your traditional church wedding. Some religious institutions do not allow the bride to flash too much open skin.