High low wedding dresses are the answers to brides who can't decide between a long or short wedding gown. This offers the best of both worlds. High and low wedding dresses are a little unconventional. So, if your wedding theme is firmly traditional you may want to avoid this option.
Otherwise, you can look forward to a unique look defined by beauty and charm, and offers plenty of mobility for when the dance music drops.
ADVERTISEMENT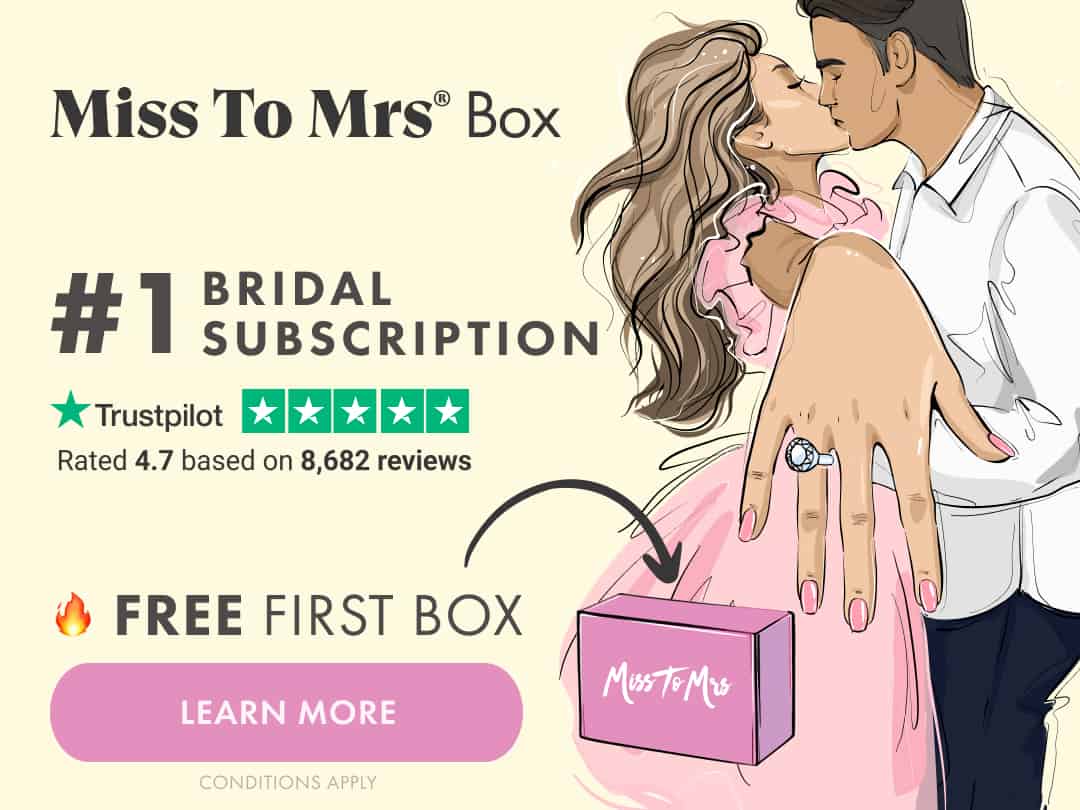 Another attractive bonus is how prominent this cut of wedding dress makes your shoes appear. If shoes are a significant component of your wedding day ensemble, you are going to love high-low wedding dresses.
High Low Style
There are a lot of variations to this dress, so follow along and we'll teach you all about the general concept and provide you with some incredible examples that are a perfect fit for your personal taste, style, venue, and wedding theme. Scroll on to find simple, romantic, sexy, and wholesome versions of the exciting high-low wedding dress.
Brides Often Ask
What is a high low dress?
Is high low wedding dress still on-trend?
High Low Lace Wedding Dresses
#1
Lace high low wedding dresses is a great way to add a little sex appeal and romance to your wedding day look. These blush and white high low wedding dresses in particular are great examples of formal wedding gowns that are excitingly unique and memorable.
High Low Bridal Dresses With Sleeves
#2
Mullet skirts aren't nearly as ugly as they sound. Counter to the (thankfully short-term) popular men's haircut of decades gone by, mullet skirts are formal in the front and playful in the back. The trick to adding sleeves to this look is to balance the use of fabric. Adding to the arms means you have to take away from somewhere else so that you aren't swimming in fabric.
White High Low Wedding Dresses
#3
Simple white high low wedding dresses are ideal for outdoor events such as boho and beach weddings. Exposed legs keep you cool while flowing fabric will interact with the wind and add some drama to your movement and wedding photos. The lack of texture, lines, and patterns opens the door to a plethora of accessories without having to worry about being 'too busy'.
High Low Beach Wedding Gowns
#4
Exposed legs and bare feet are perfect for the beach, making this style ideal for summer destination weddings. As you can see with these beach high low wedding dresses samples, the style ranges from casual to formal and everywhere in between. Just make sure that the fabric you choose is light and breathes well.
Sweetheart Neckline High Low Gowns
#5
A sweetheart neckline combined with high low dress hems is a wonderful combination that results in the ultimate princess look. Brides will simultaneously appear innocent and reserved, and romantic and sexy. This is a rare combination that takes a special woman to pull off properly.
What is your favorite style of high low dresses?
Anonymous quiz
Simple
Lace
Beach
Sleeve
Other
What is your favorite style of high low dresses?
Voted : 974