Many brides have bridal hairstyles that are very elaborate and require a lot of work, and then there are those brides who choose simple, timeless, elegant hairstyles for their wedding day. If you're still looking for a great way to wear your hair for your wedding, but you've been thinking more along the lines of one of those elaborate 'dos, take a moment to consider these wonderfully simple and elegant styles that might just catch your fancy. They work for those with long hair, short hair and frizzy hair.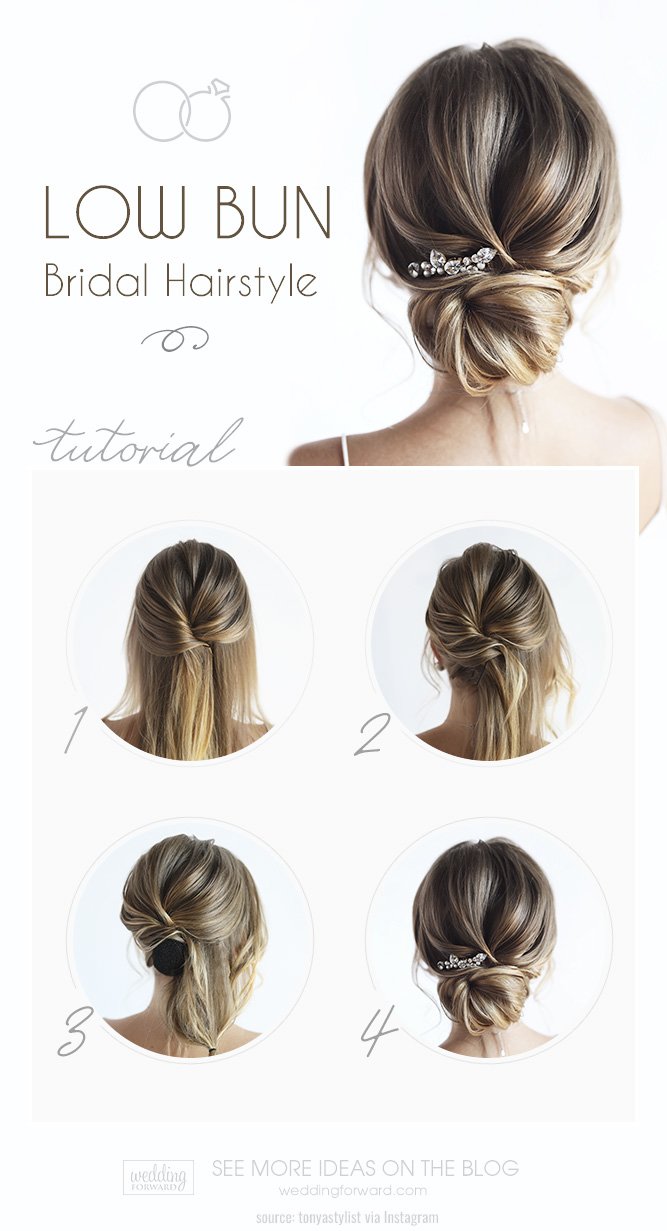 Photo 1-3: Updos
If you want to look feminine and glamorous at the same time, than take a look on this classic updos. This elegant hairstyles will work perfect with medium and long hair.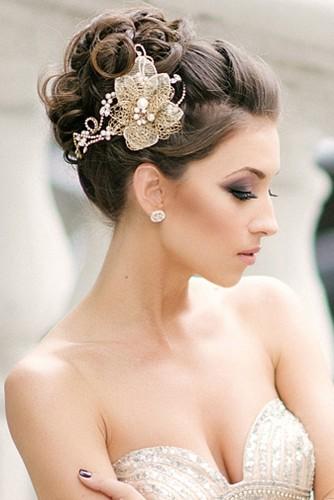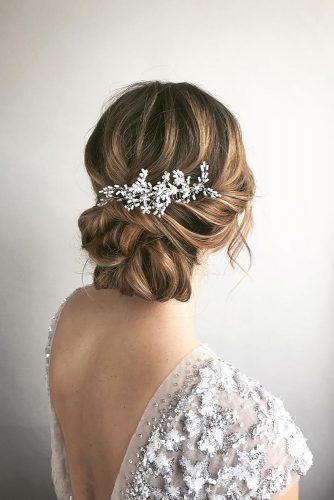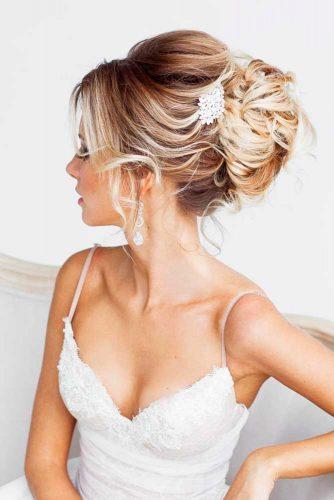 Photo 4-6: Braided Bliss
When you're looking for a really classic style with just a touch of whimsy, you can't go wrong with braids. Whether you're looking for a single French braid, hidden fishbone braids, half-up braided crowns or small accent braids, you can create a look that is perfect for your wedding. Braids are especially useful bridal hairstyles for brides who have curly hair, or hair that frizzes easily. Braids can also be done that will still look great the next day, meaning you won't have to do much to your hair to look perfect for the first full day of your honeymoon.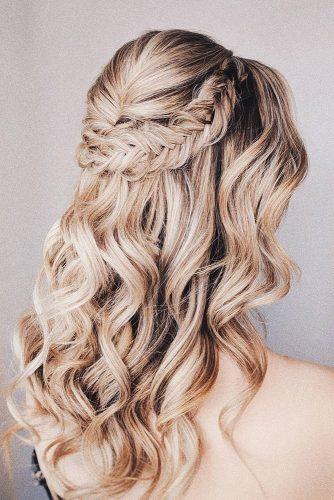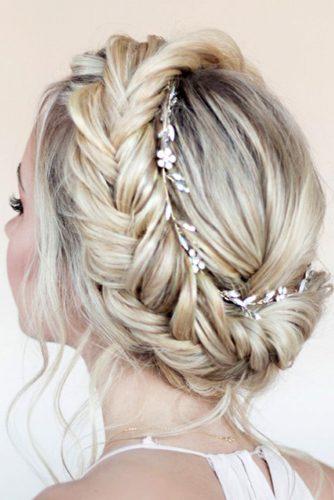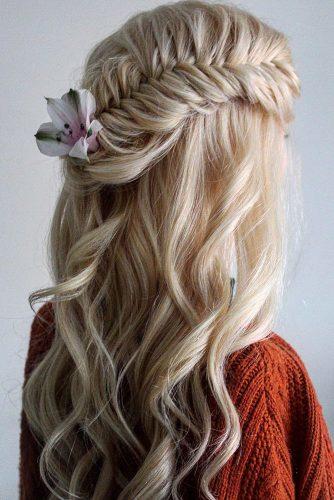 Photo 7-9: Bridal Hairstyles Pinterest – Classic Bun
If you have an extra couple inches of hair you may consider tried-and-true fave wedding bun for the most important day. We've gathered Top pinning bun hairstyles to help you pick up the perfect one!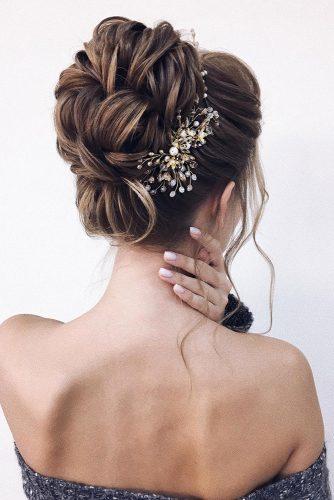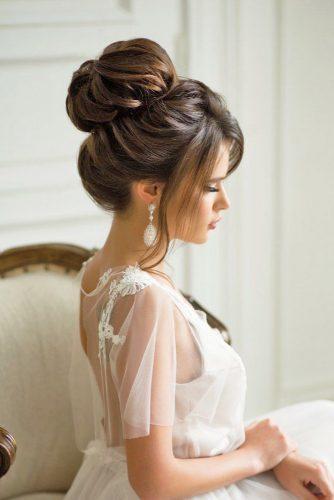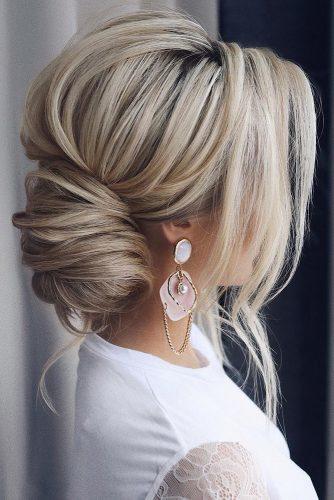 Photo 10-12: Half Up, Half Down
Brides who don't really care for wearing their hair up may find themselves feeling left out when it comes to bridal hairstyles. This doesn't have to be the case, though. If you like wearing your hair down but would like something of a different look on your wedding day, try a half up-do. This style will leave much of your hair to tumble over your shoulders, while pulling the upper parts away from your face and giving you an opportunity to accessorize with hair pieces and your veil.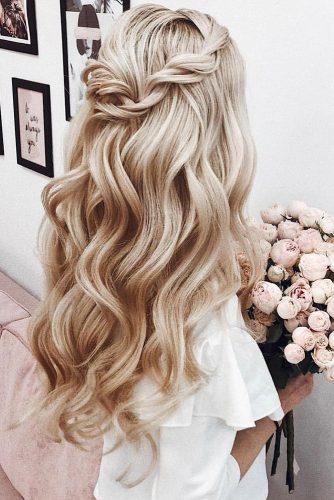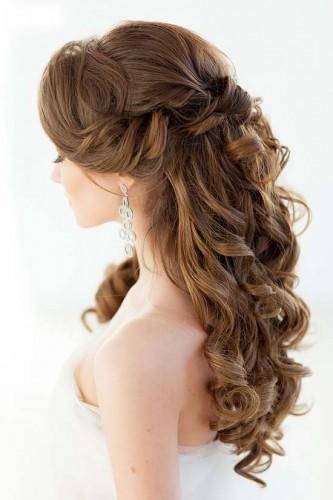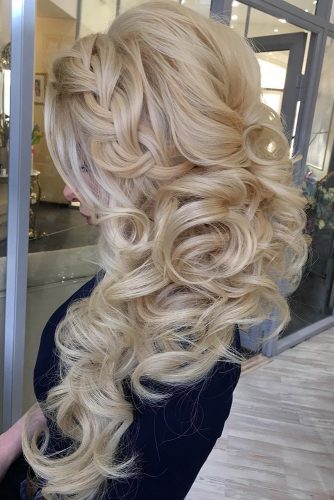 Photo 13-15: Classic Ponytail
This is one of the best bridal hairstyles to keep your longer hair out of the way during your wedding and reception. A classic side ponytail can be embellished with accent braids, flowers, hair jewels or anything else you might be able to imagine. It's a versatile and fun style, perfect for more light-hearted weddings and themes. It can be paired with a short wedding gown and a style of veil known as a birdcage veil for best effect.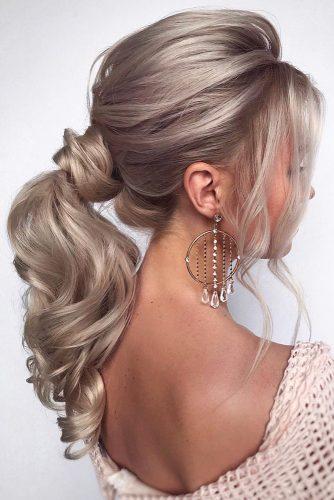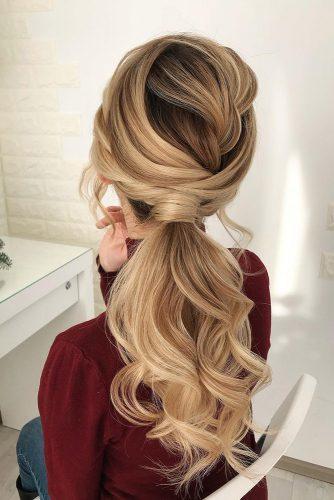 Photo 16-18: Elegant Textured Updo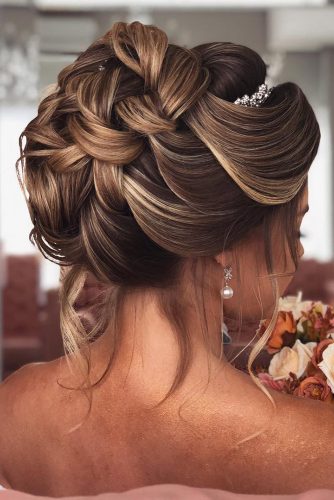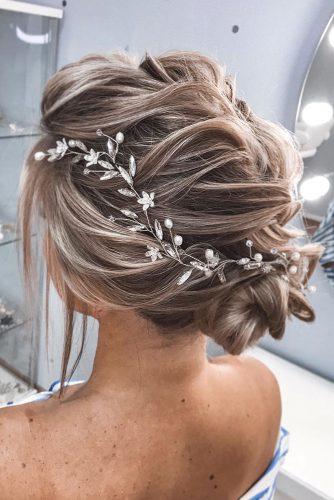 Photo 19-21: Classic Low Updo
The main attribute of unsurpassed and excellent look has correctly selected hairstyling under your dress. Classic wedding low bun is ideal hairstyle if your wedding dress has open back. This hairstyle variant is advantageous for accentuating the lines of your graceful bare neck and back. Choosing this style you will look like a Hollywood star.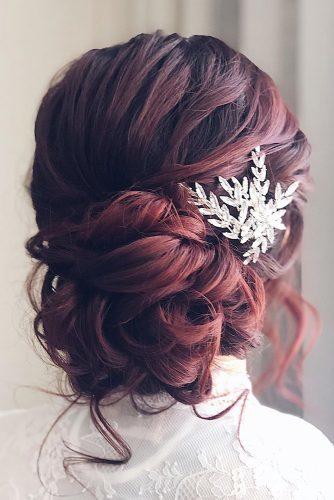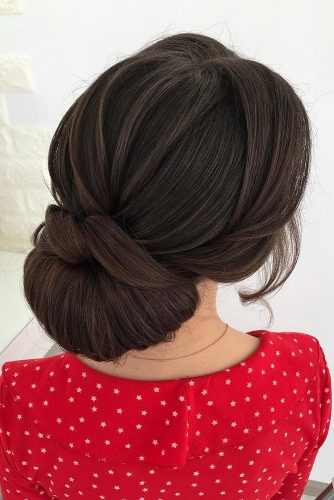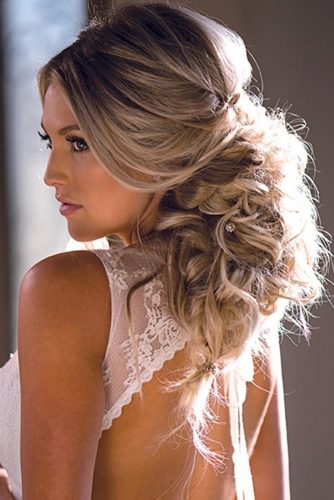 Photo 22-24: Simple And Chic Timeless Hairstyles

Simple hairstyles are so beautiful. The bride wearing simple hairstyle has elegant and gorgeous bridal look. Besides, simple hairstyle you can wear with every bridal dress. Also you can add some accessories in your hair or make an accent on bright make up.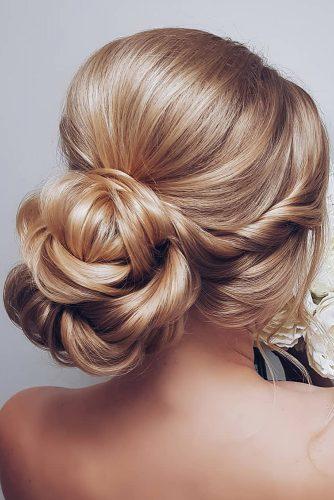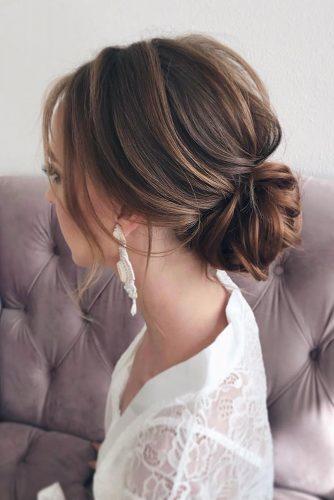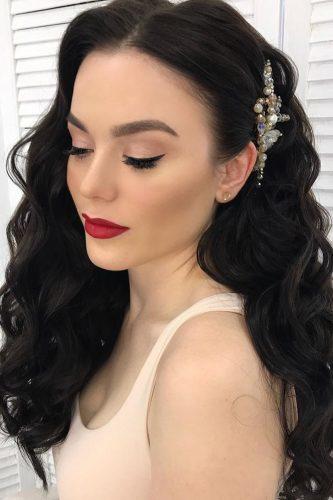 Photo 25-27: Chic High Updos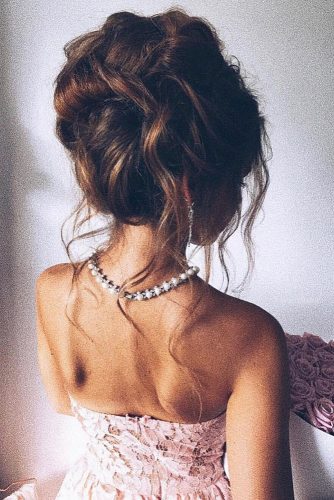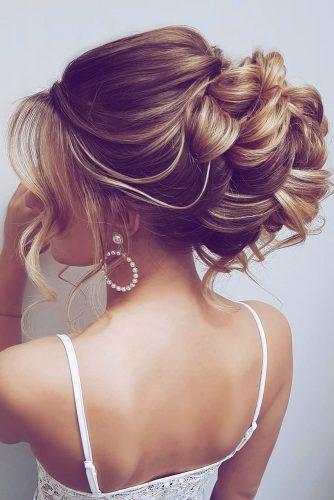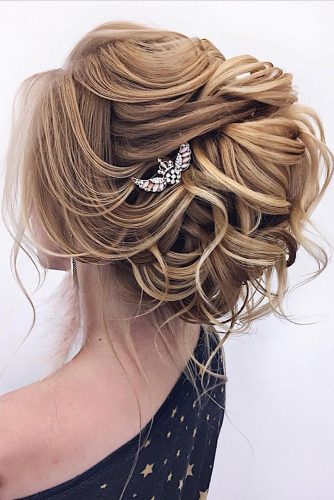 Photo 28-30: Hairstyles With Blossom Flowers