Every woman is unique in her own special way: her smile, her moves, her style… She is all the small details that make her so dear to your heart. There are lots of things to consider when you choose a ring: the metal, the size of her finger, the design, the stone, the cost… But it is especially important to remember, that the ring you are about to give is more than a stunning piece of jewelry. What you give is a symbol of your eternal love to each other. As your bride-to-be will wear it from the day you propose, it should also represent her style and personality.
Size and other issues are important, but it is just as important to keep in mind her individuality. What kind of person is she? Which ring suits her best? What kind of proposal would she expect? Somewhere out there is a perfect ring for every girl. To celebrate diversity, and uniqueness of every woman, we have a great collection of top engagement ring ideas. Our advice will help you figure out which style fits your bride-to-be best!
We'll help you narrow down the basics and give you some helpful tips on the proposal. So get ready as we walk you through all the nuances of each style to find THE perfect match! For engagement ring inspiration, look no further.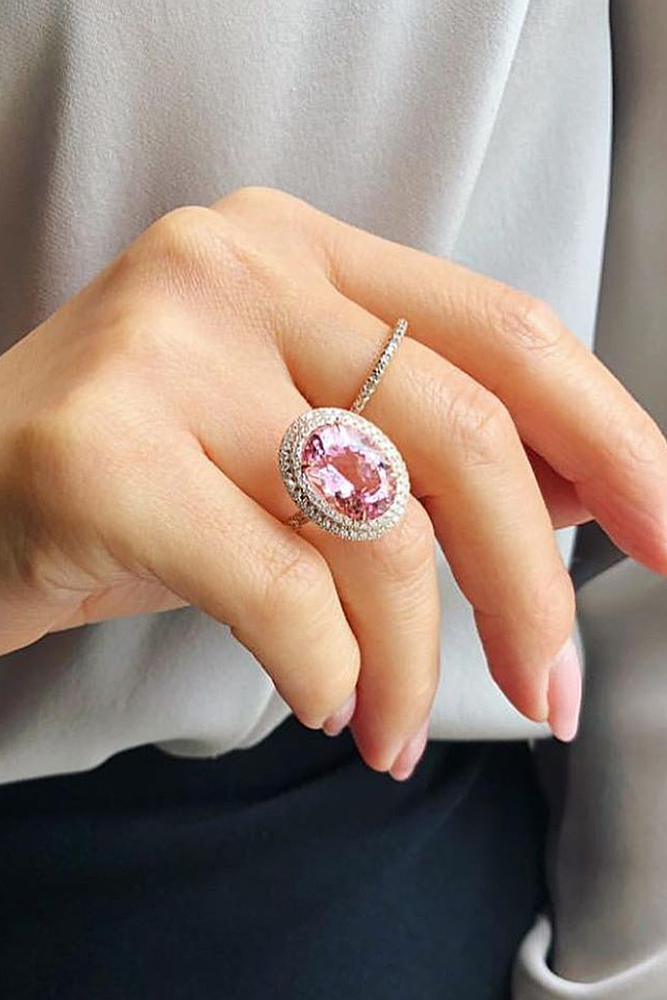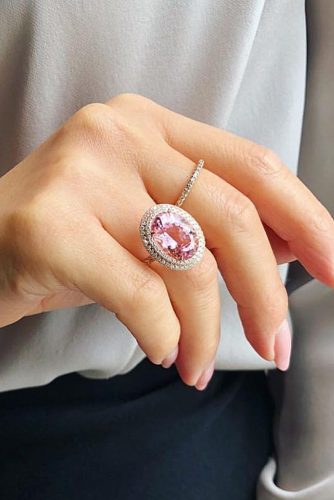 Unique Wedding Bands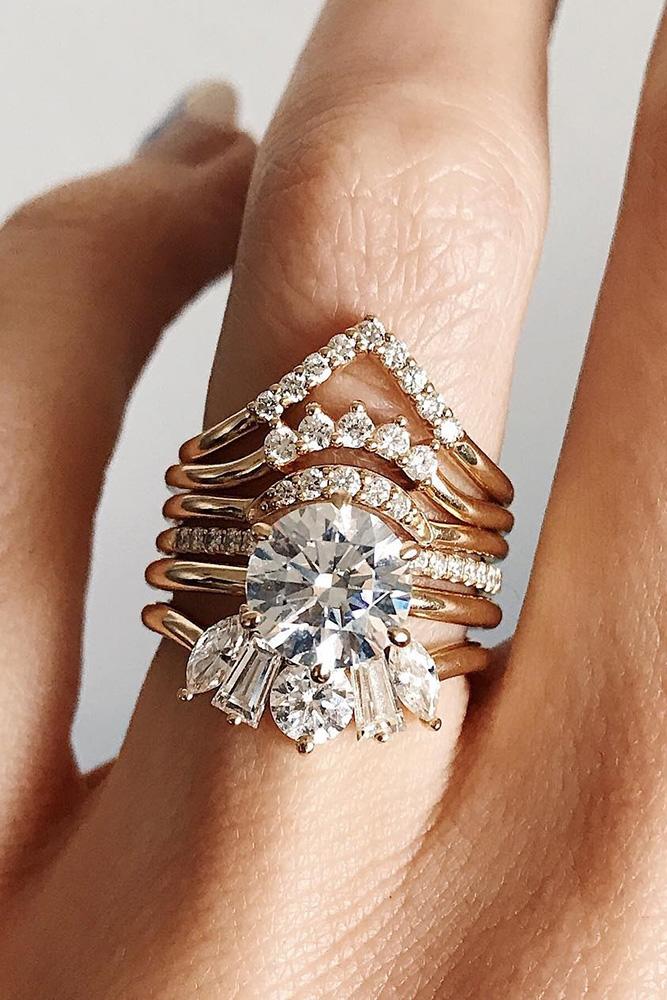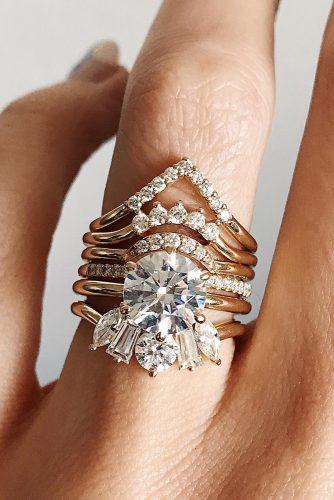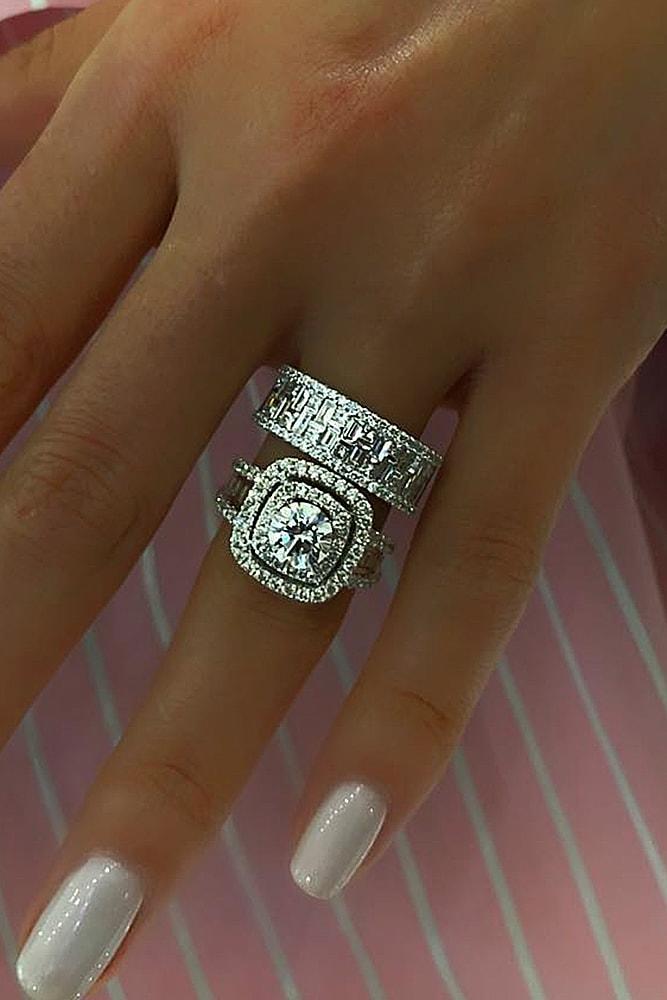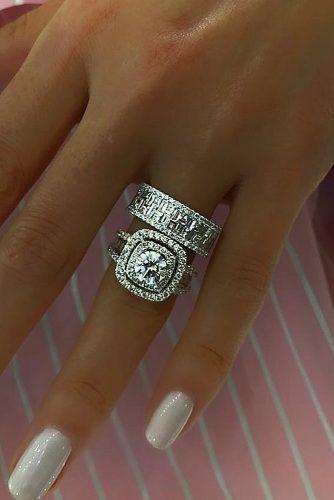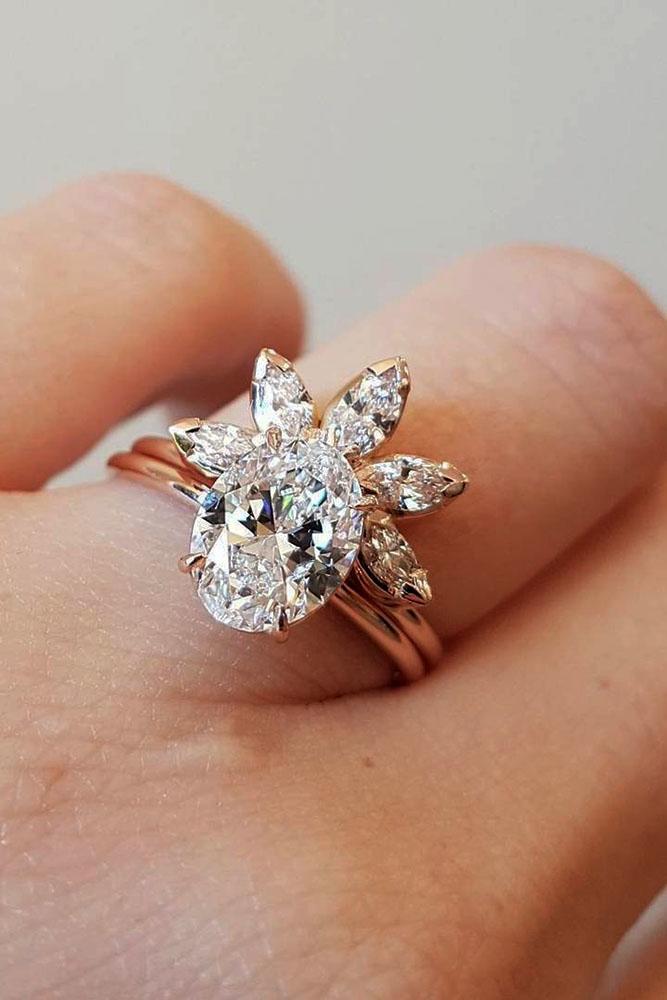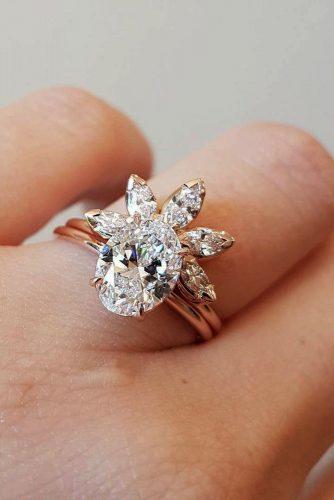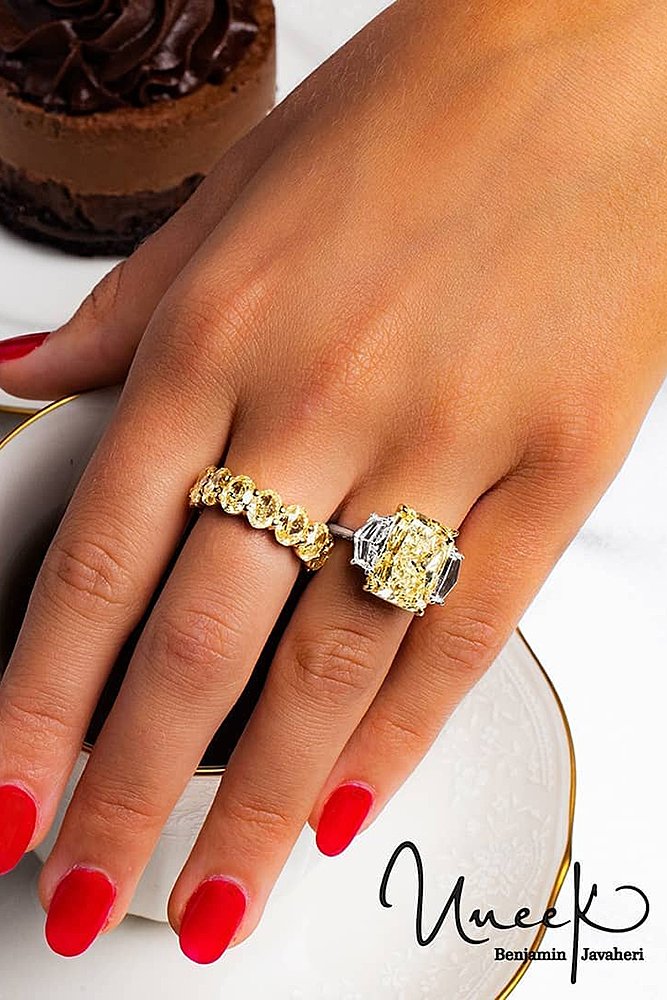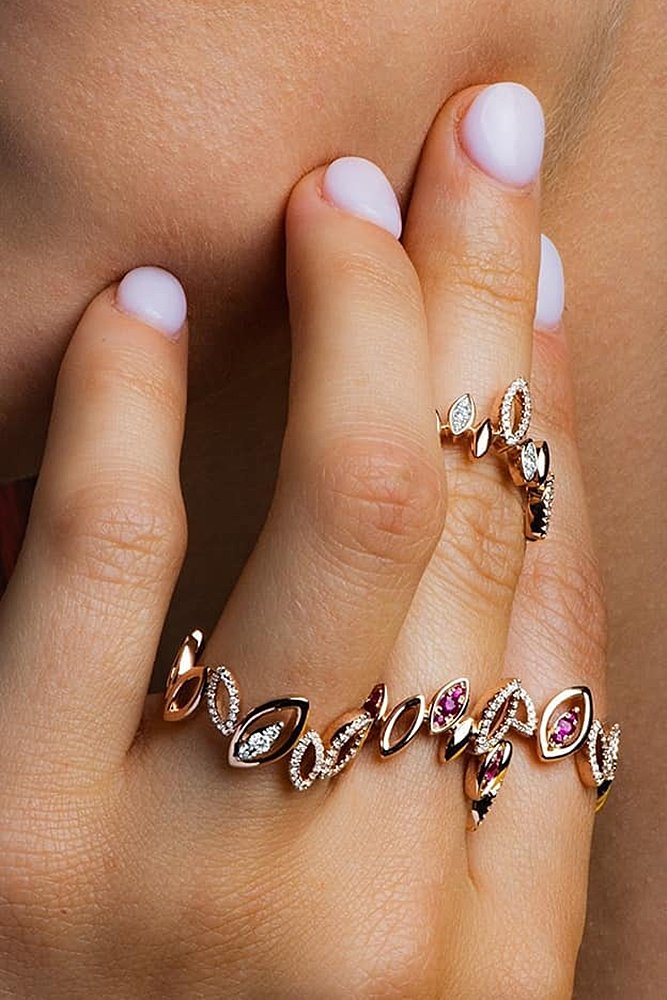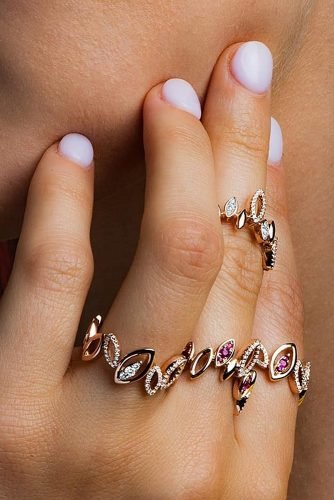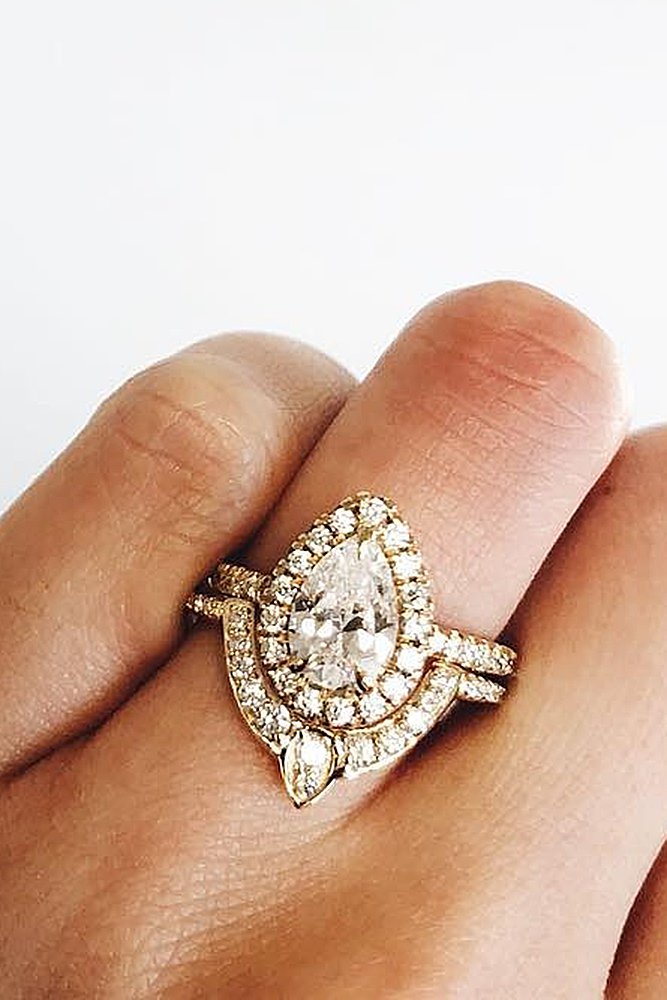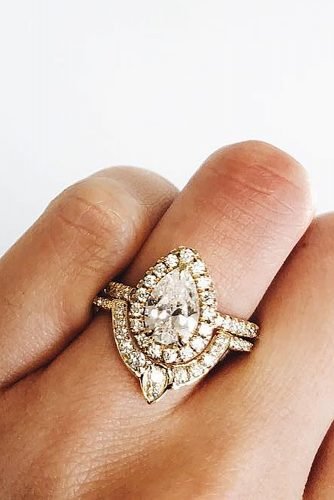 GIRL:
Unique wedding bands will suit adventurous girls, who appreciate originality.
PLACE:
A destination proposal? Why not! Try Mexica or Maldives – soft white sand, swaying palm trees and turquoise waters under the limitless blue skies… A perfect start for you 'Happily ever after'!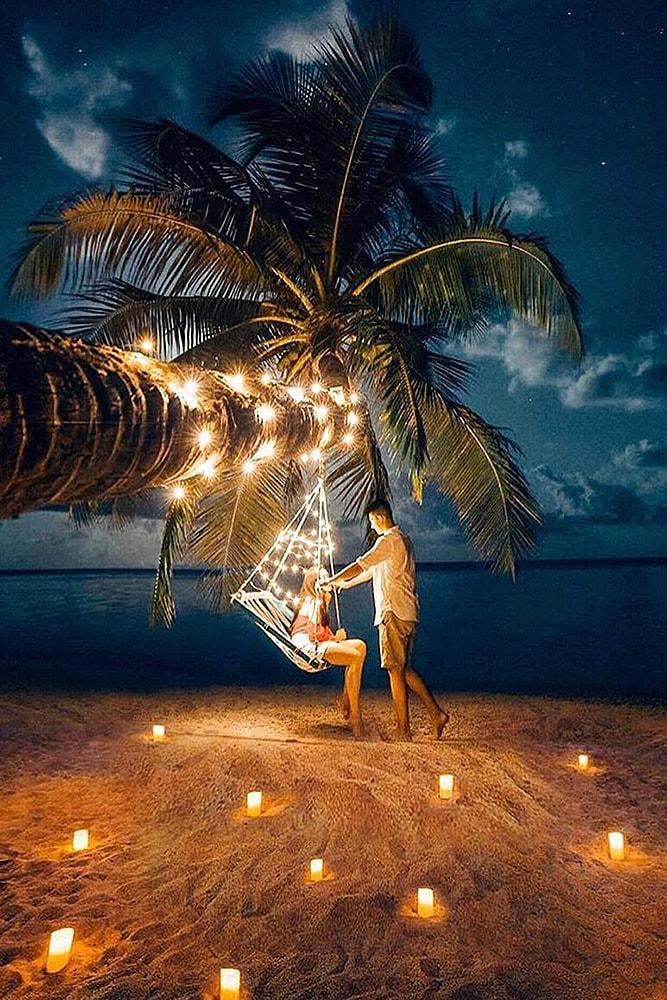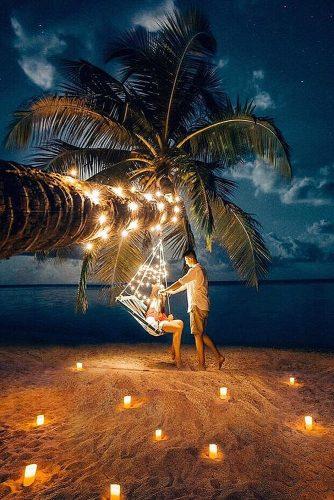 Simple Bridal Rings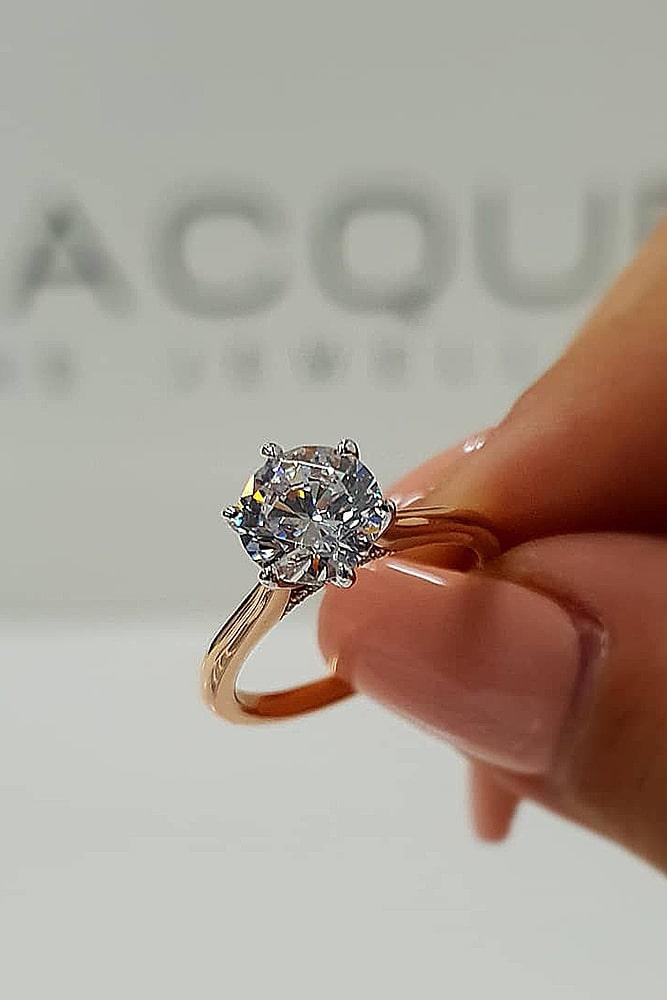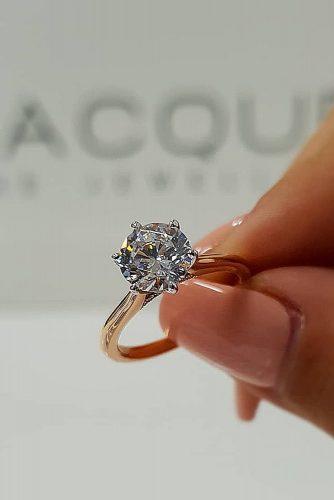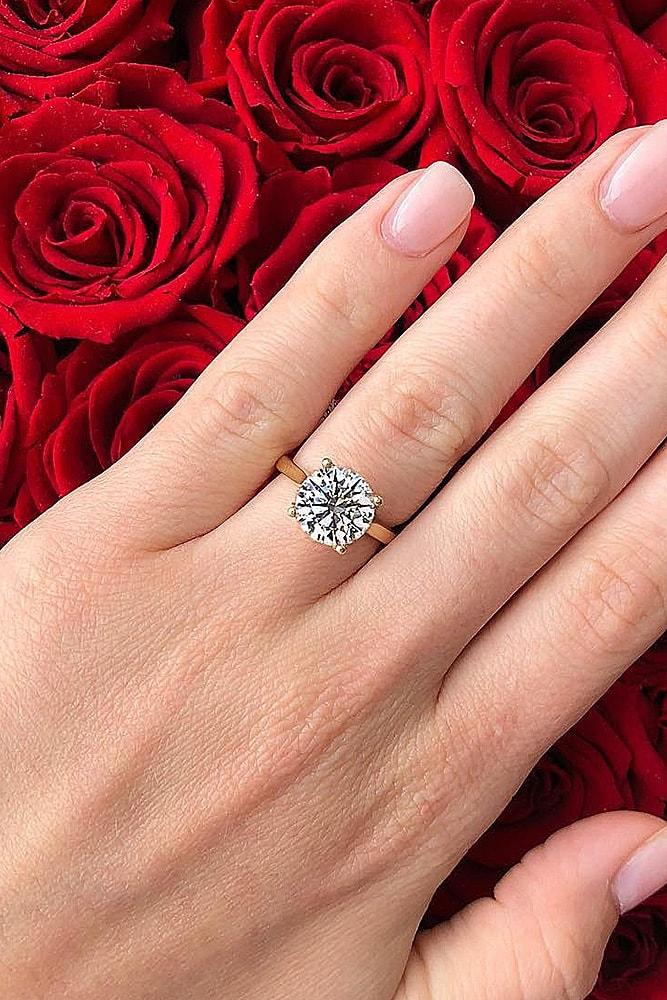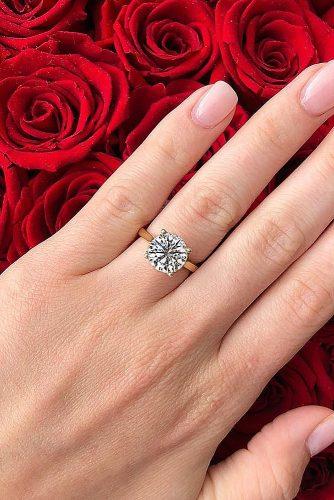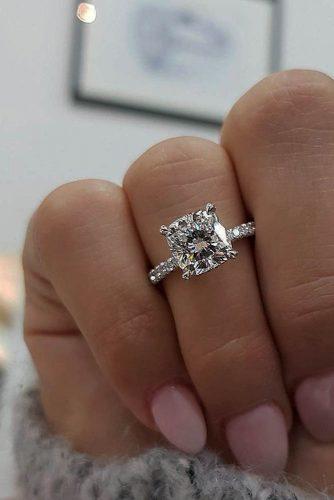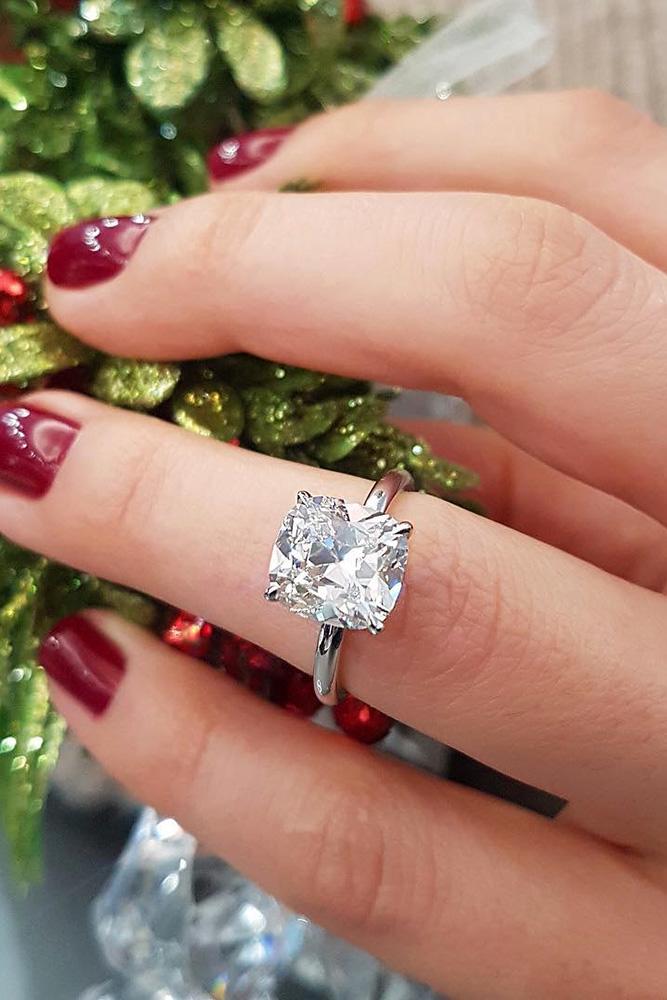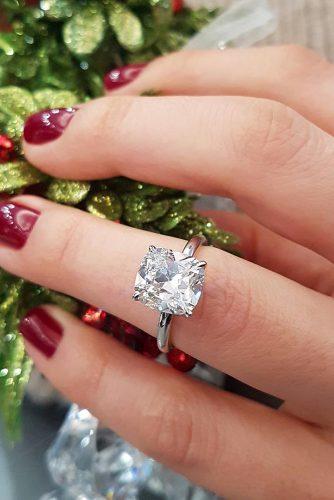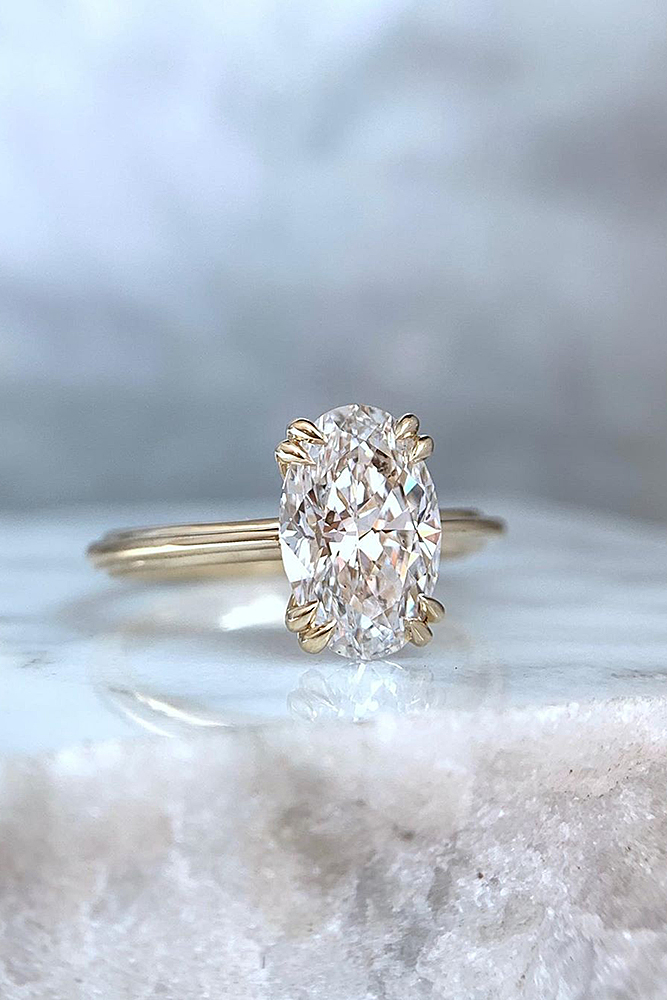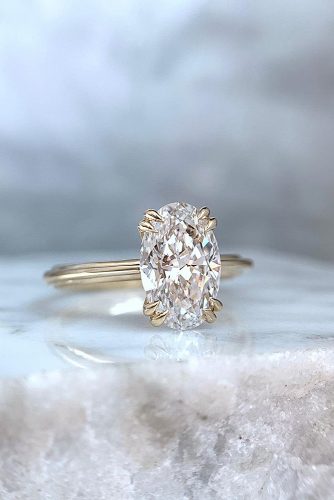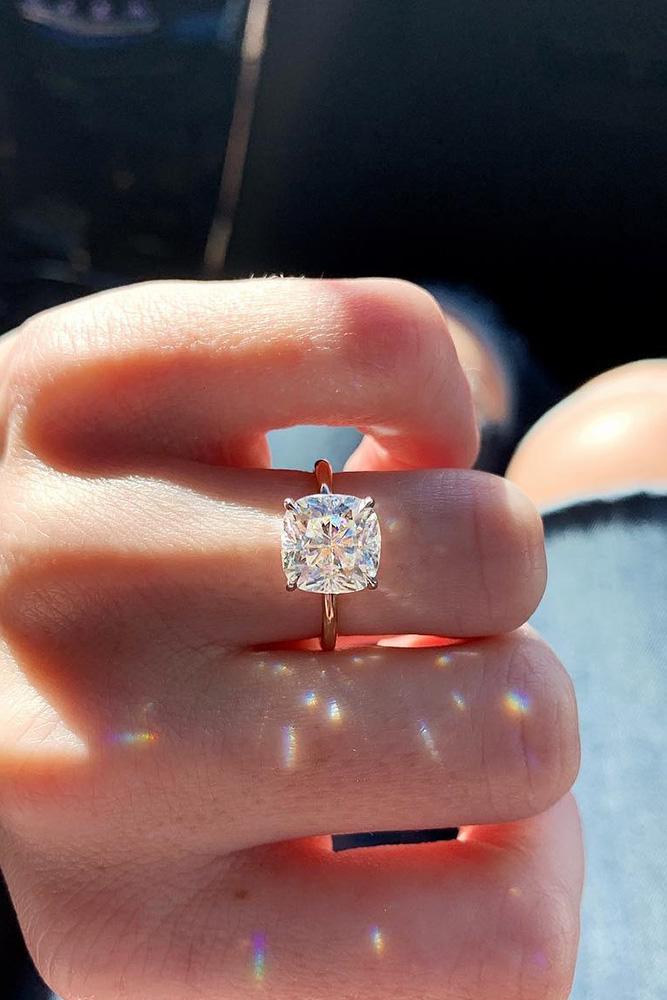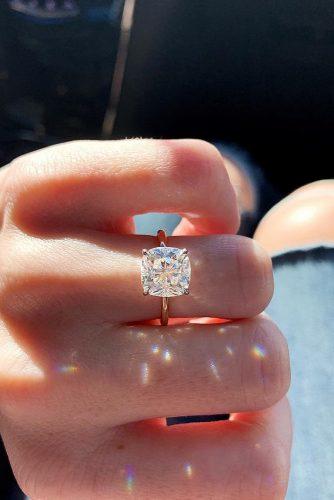 GIRL:
'Simple' doesn't mean 'boring'. Sometimes less is more! If your bride-to-be is into minimalism, she will love simple, but stylish proposal.
PLACE:
Choose a beautiful garden with blooming flowers and hire musicians. If there are no blooming gardens available nearby, a picnic on a seaside or a river bank will do just fine.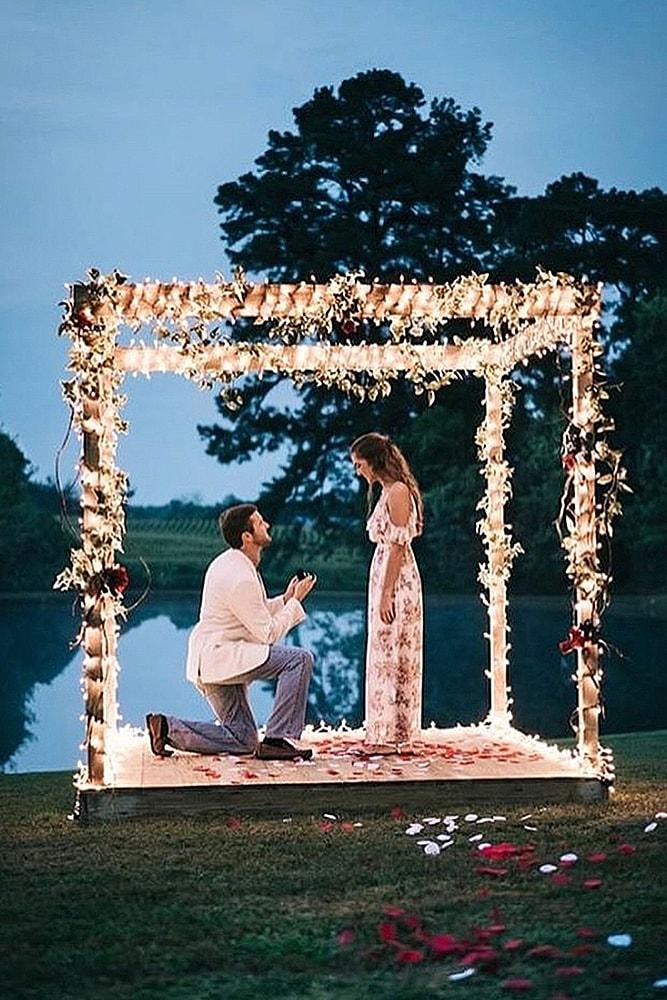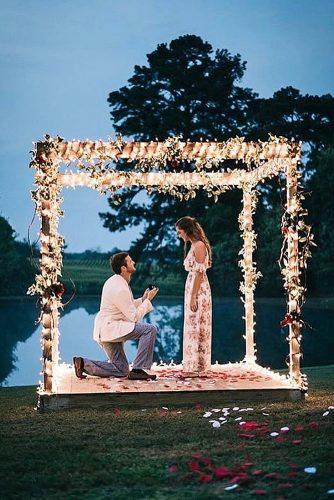 Top Wedding Ring Sets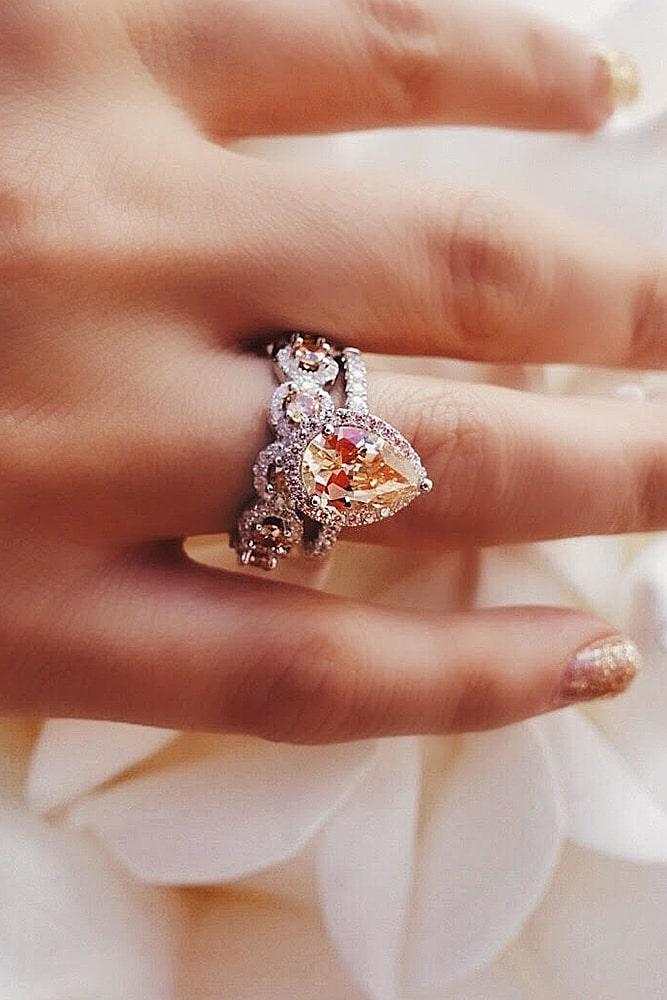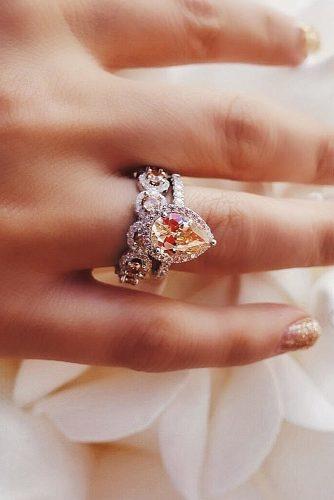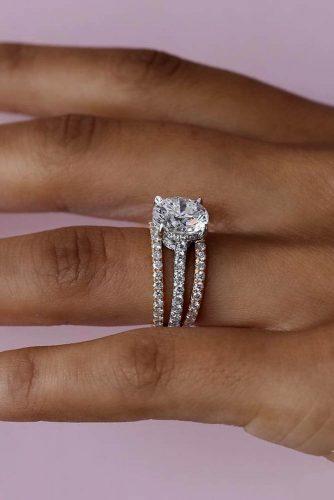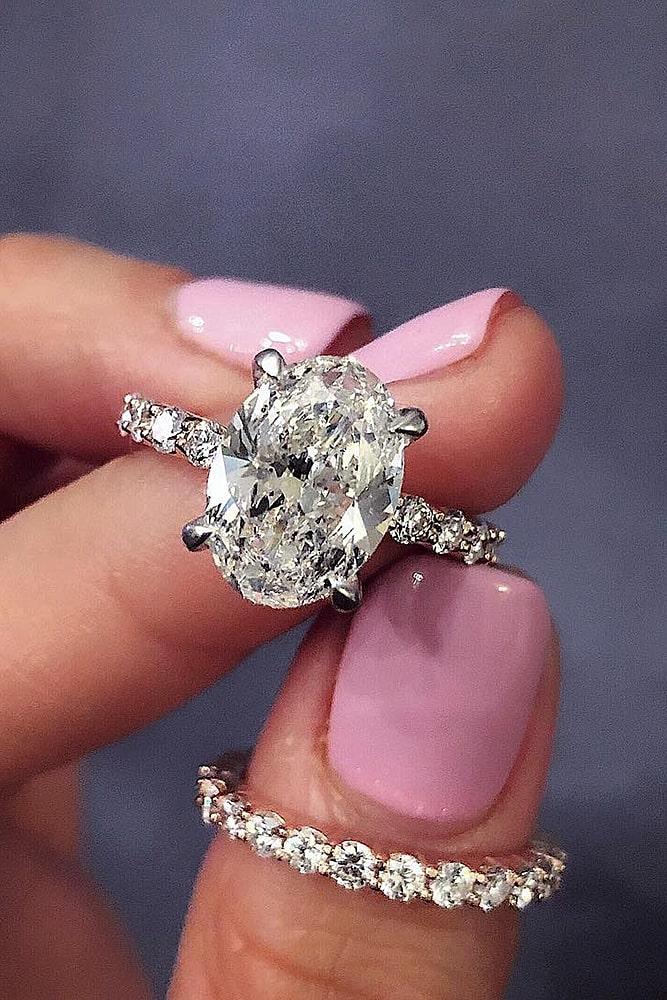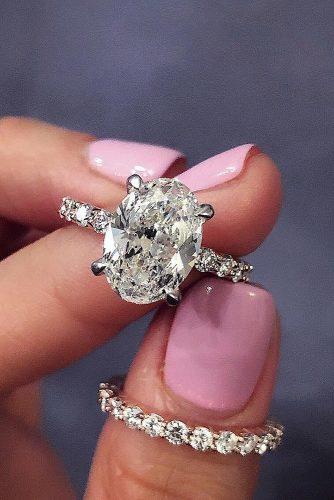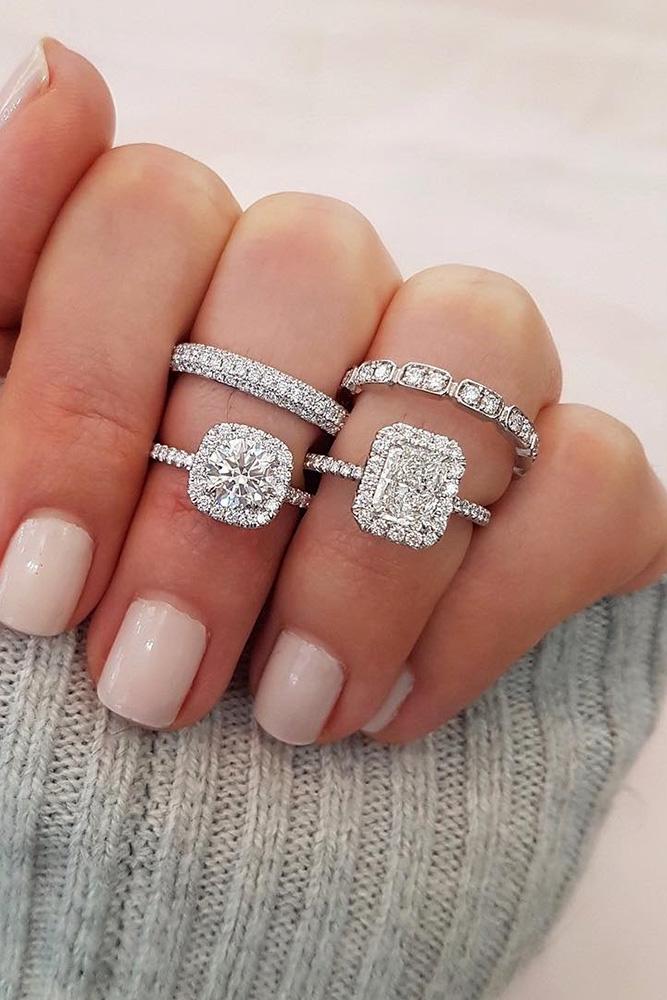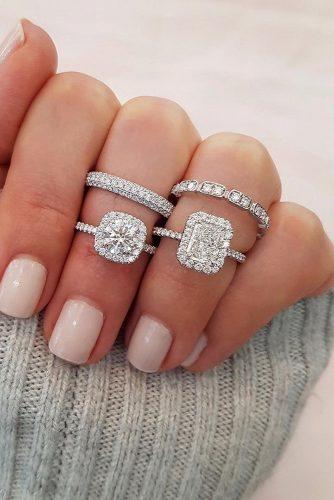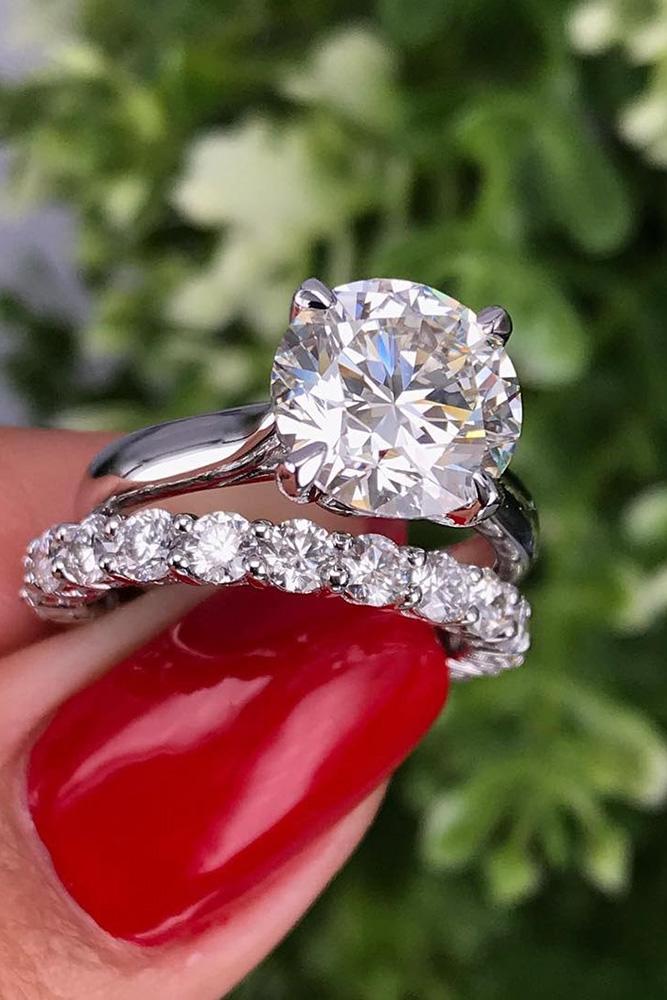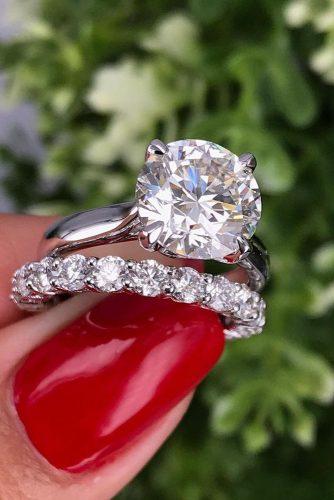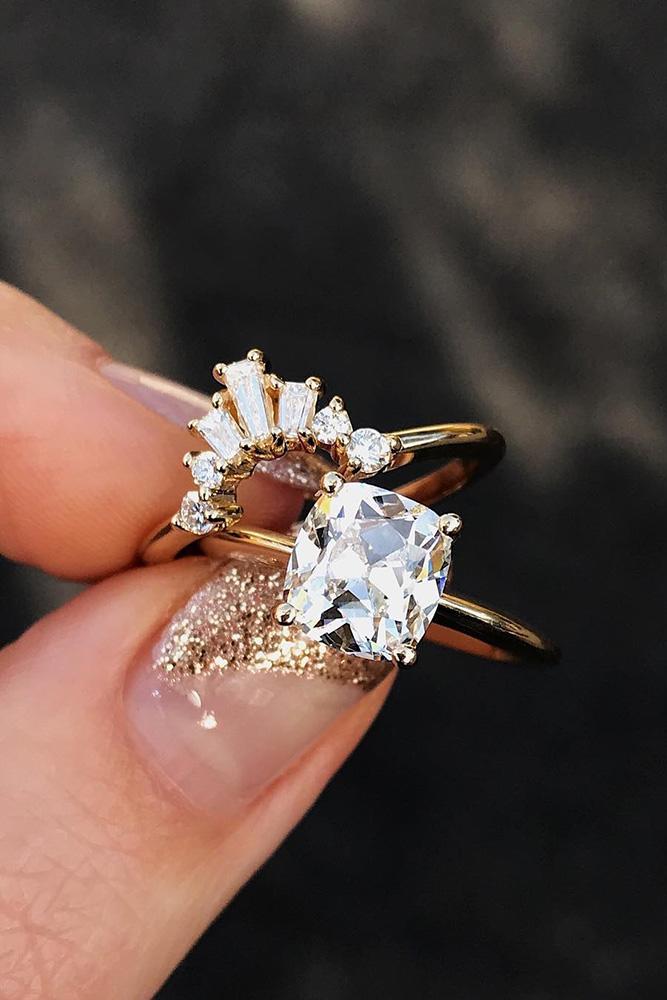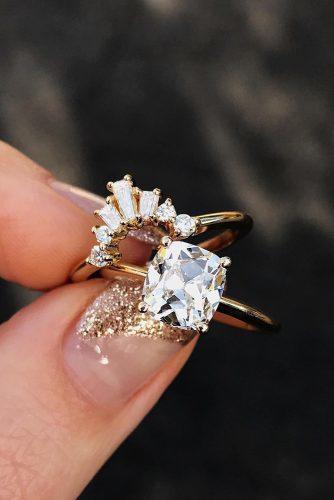 GIRL:
More and more top jewelers for engagement rings make bridal sets instead of two separate rings. The band should match the ring perfectly. Practical girls will love this combo.
PLACE:
When you have the full set, you are ready for the destination wedding! Elope to Bora-bora for a romantic beach wedding!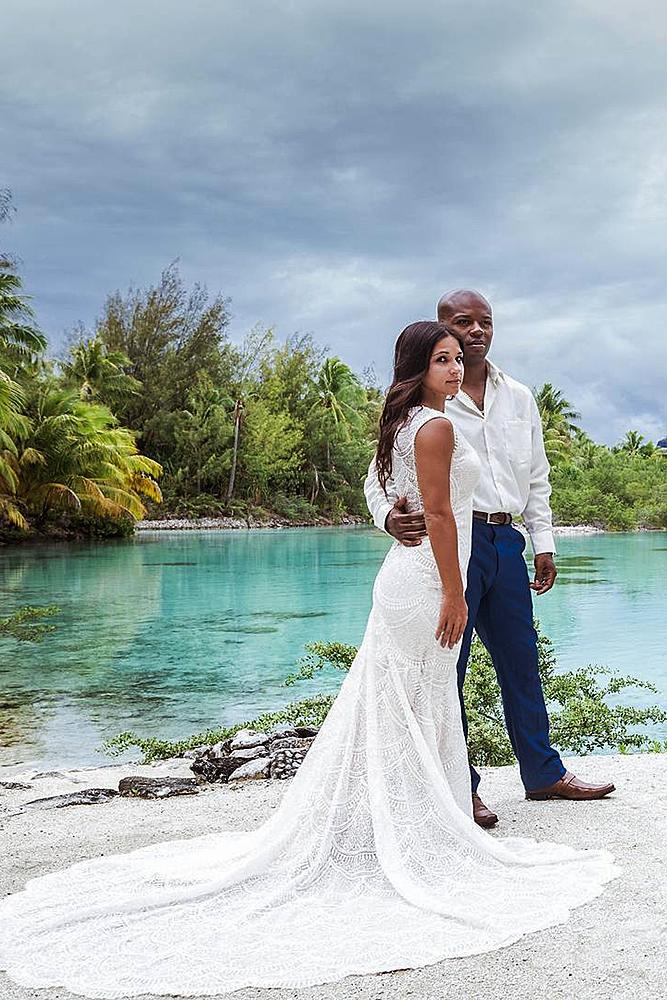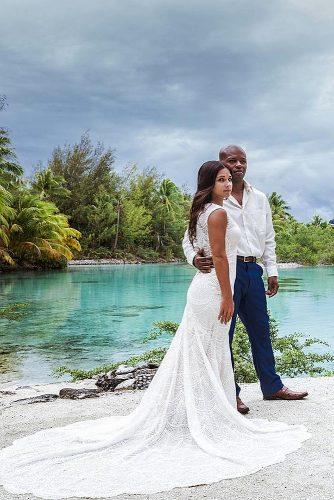 Two breathtaking wedding bands (one on each side) fit so perfect to center engagement ring (Photo 2: Ring + Band).
Solitaire Engagement Ring With Diamonds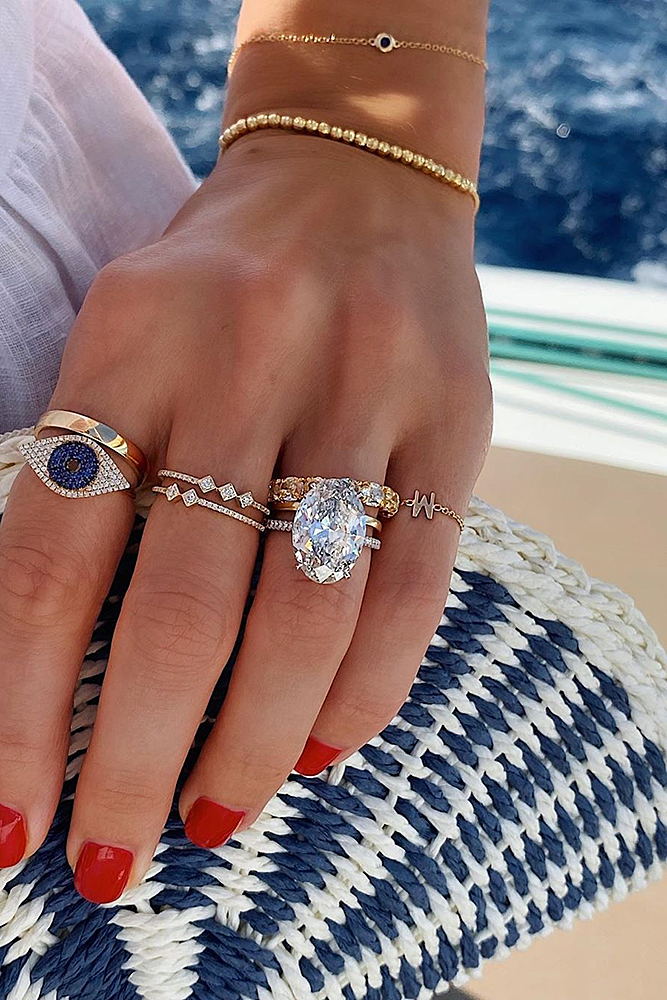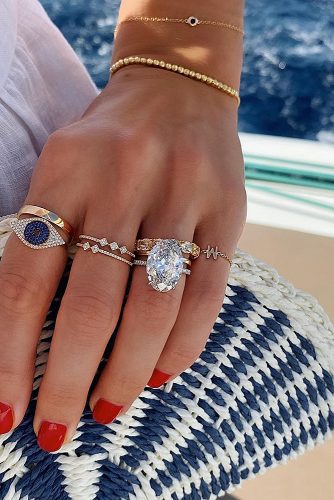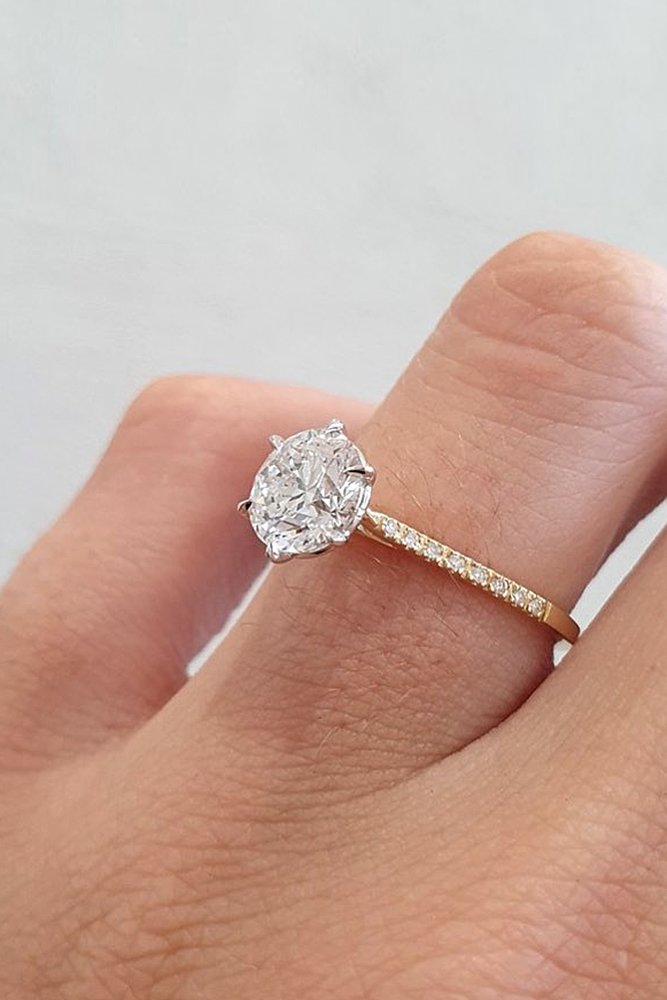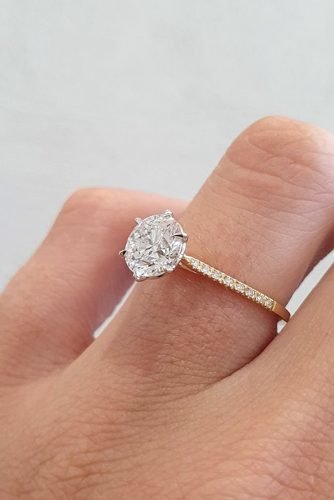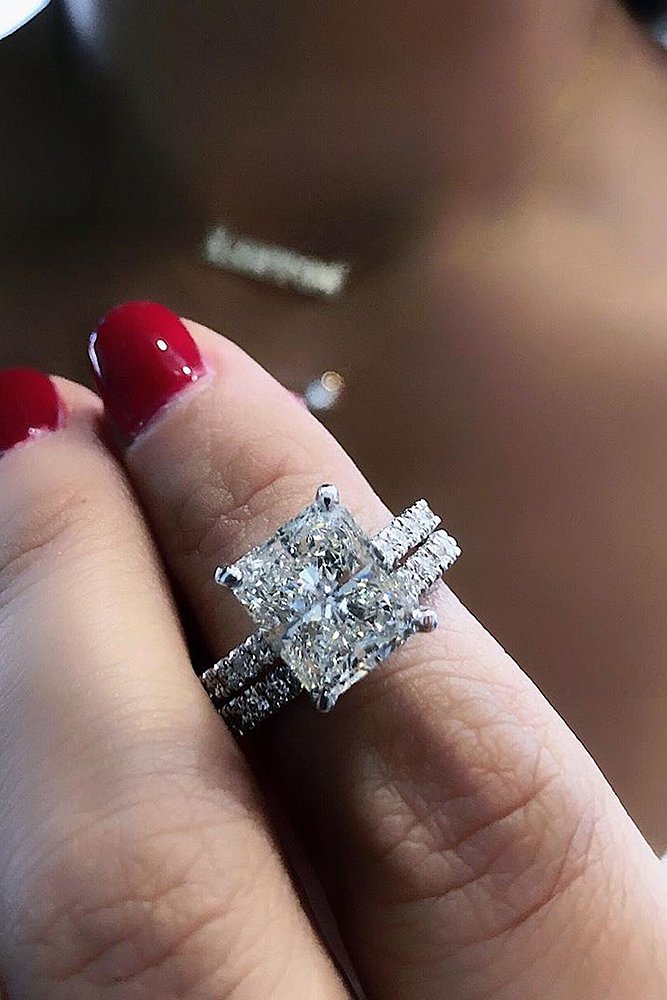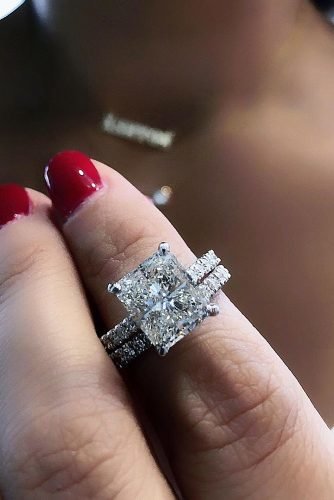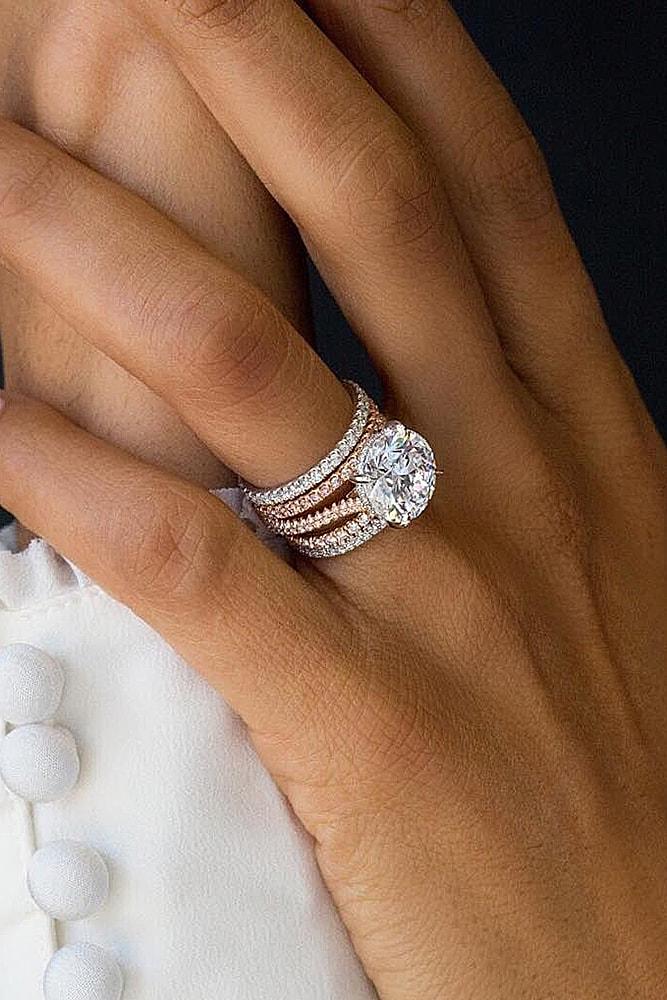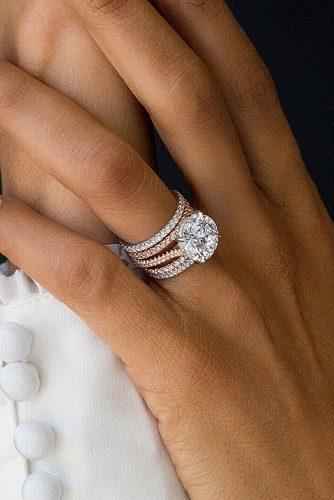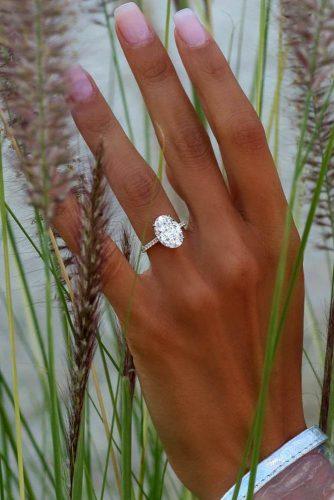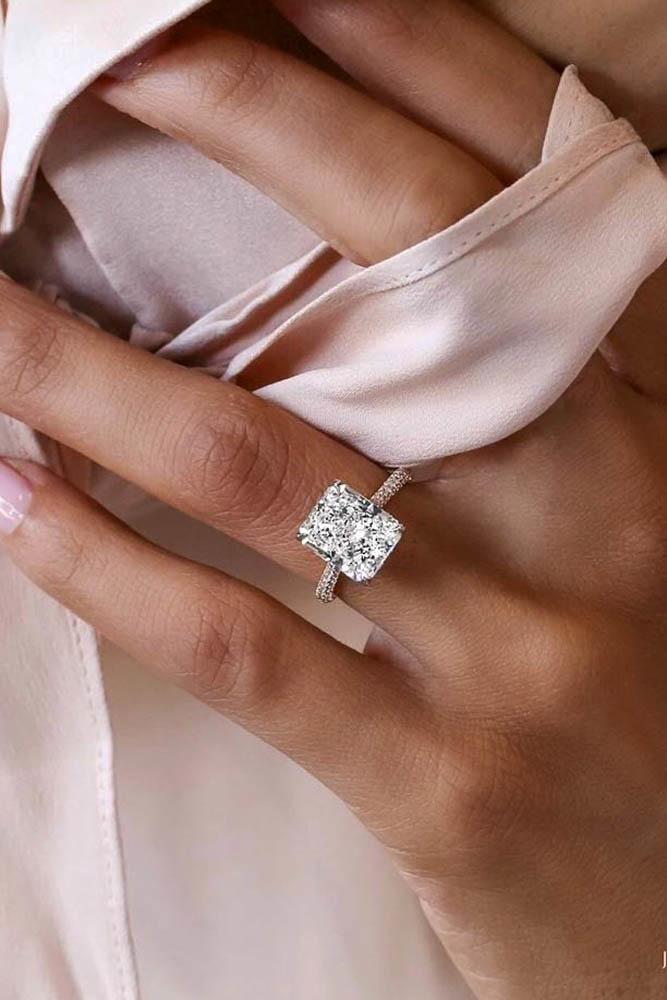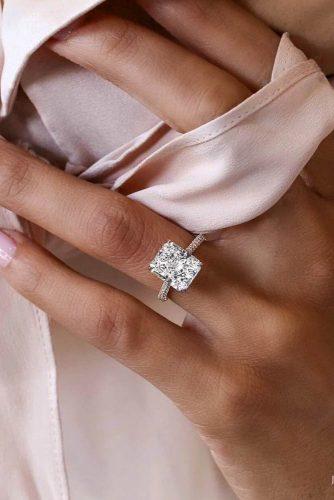 This stone is the center of the ring, just like your overwhelming love is the centerpiece of your life.
Solitaire rings are most brilliant engagement rings, and the proposal should be just as brilliant! Take her to Hawaii. Luxurious hotel rose petals everywhere and a breathtakingly enormous bouquet of scarlet roses!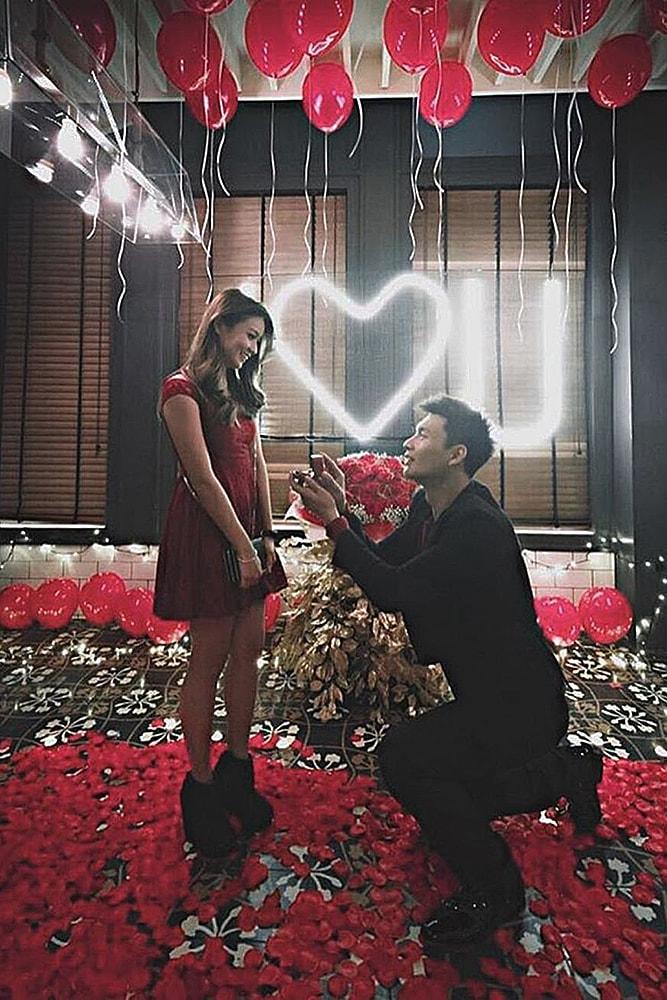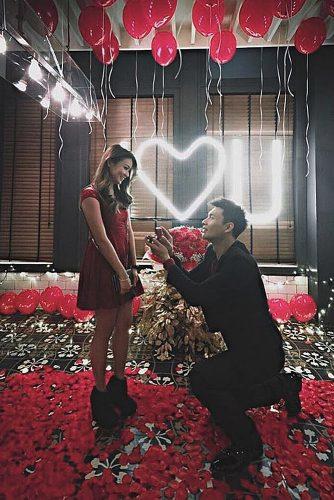 She will totally fall in love with this diamond ring (Photo 4).
Look at this beautiful engagement ring with an oval cut diamond (Photo 5).
Amazing radiant cut diamond in two-tone set (Photo 6).
Amazing Engagement Ring With Pear Cut Diamonds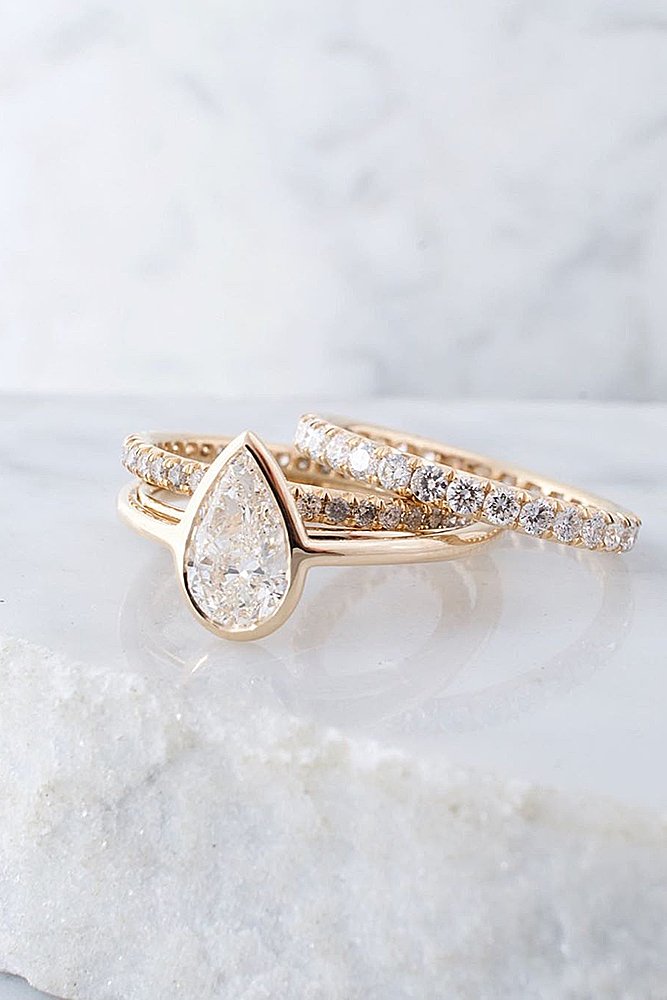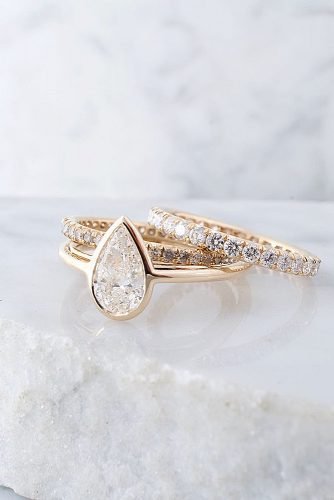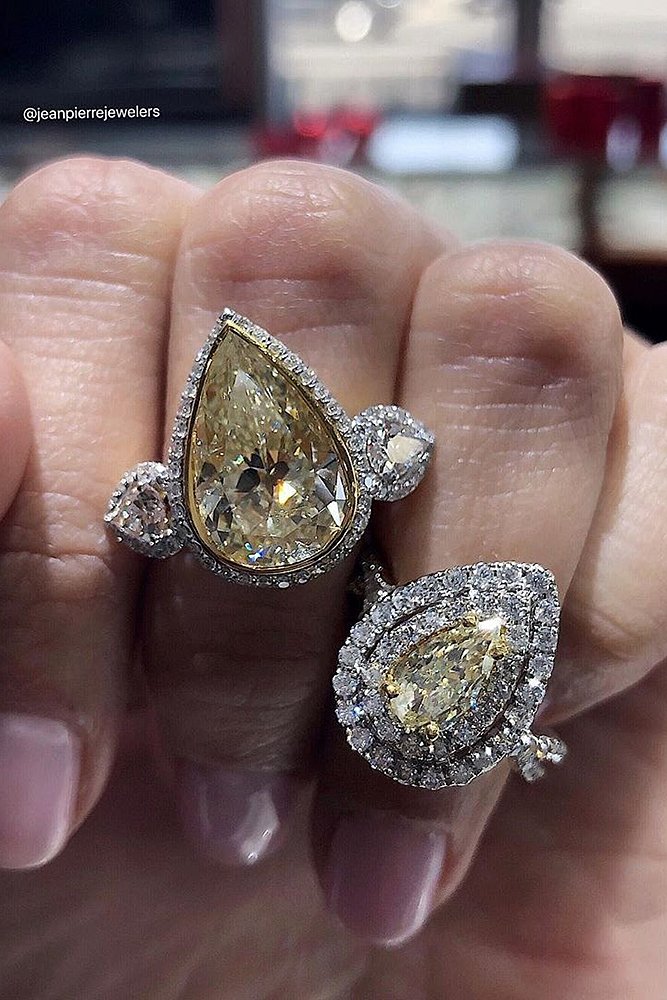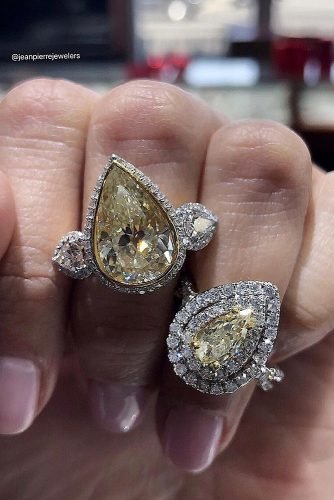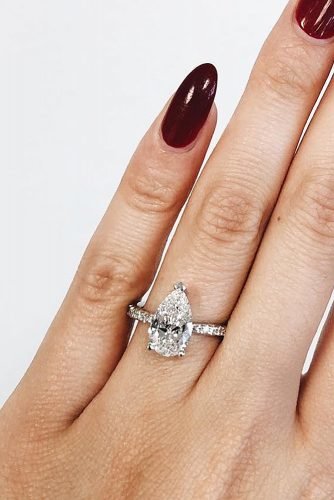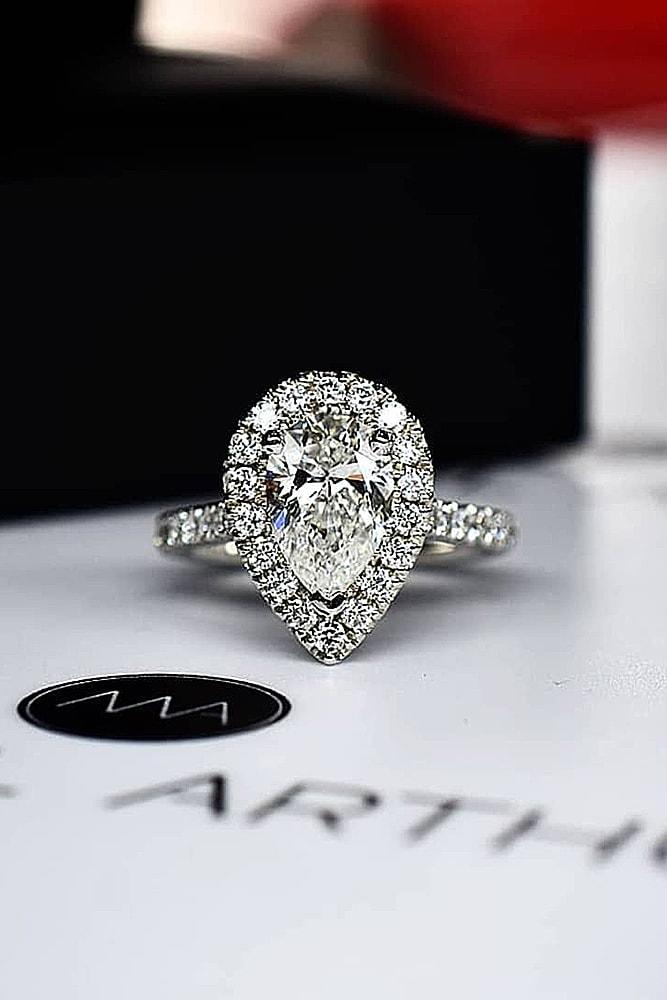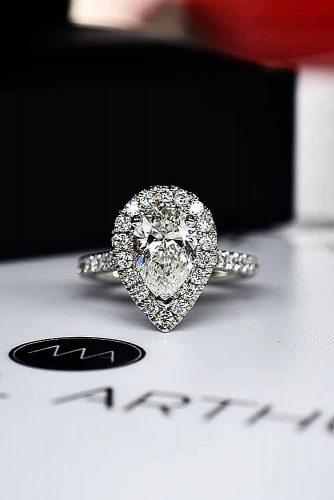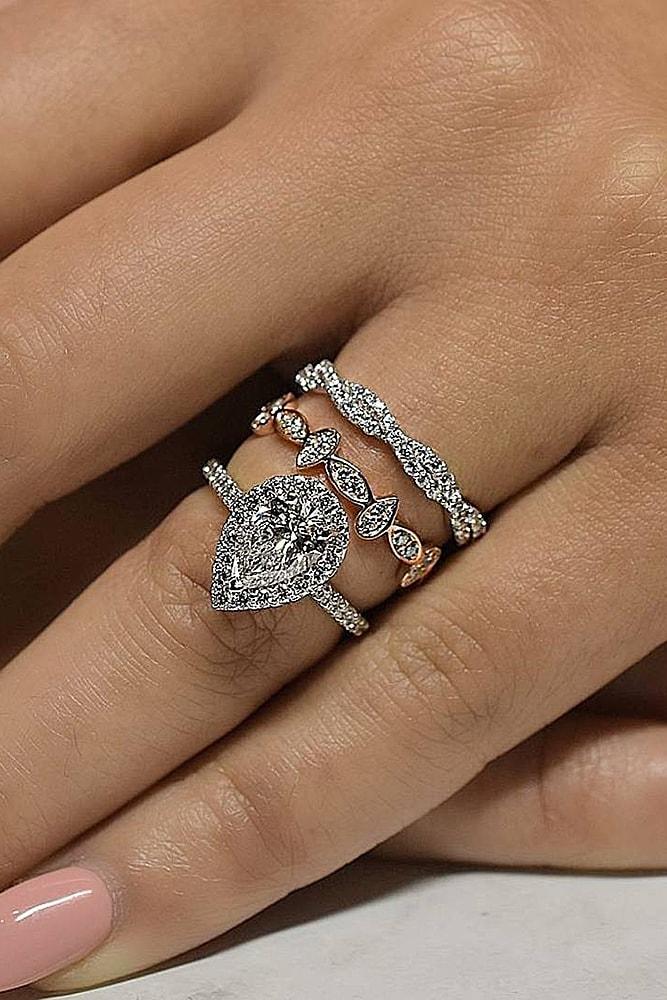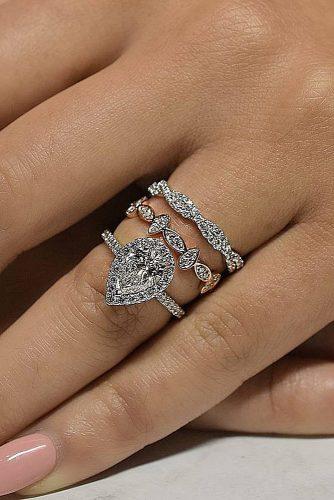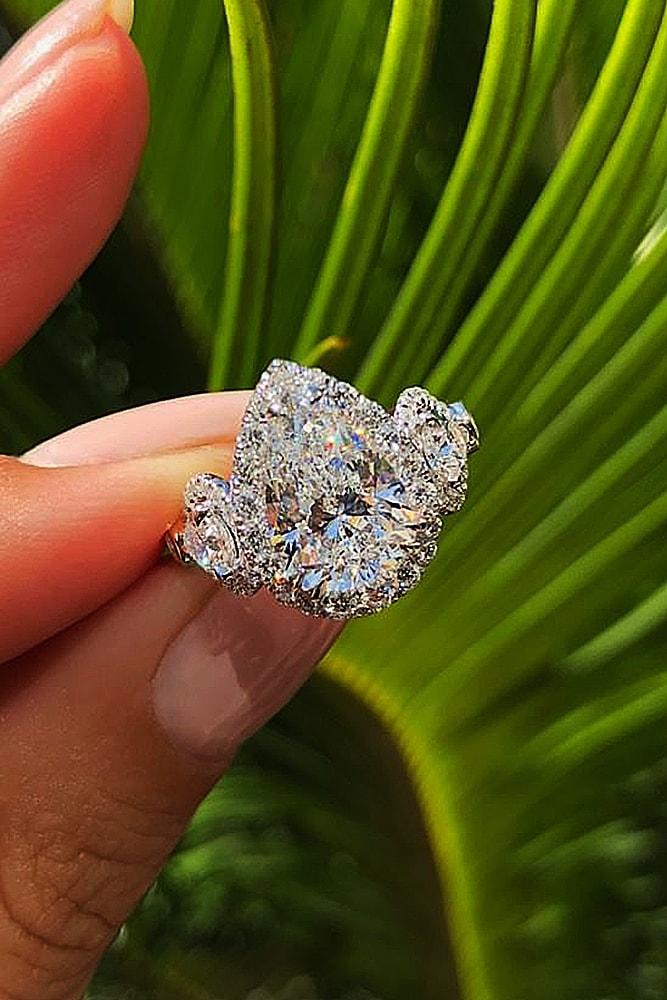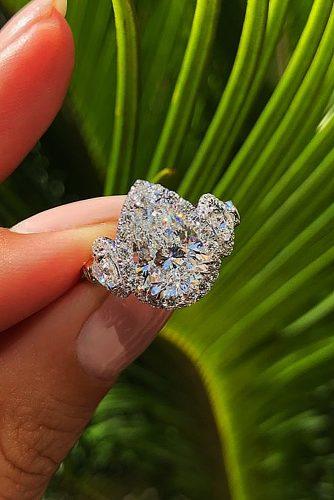 This year top engagement ring brands go crazy with pear diamond cut. If your girl is into modern trends, she will have a lot to tell her friends!
Take her to Disneyland for a magical fairy-tale proposal!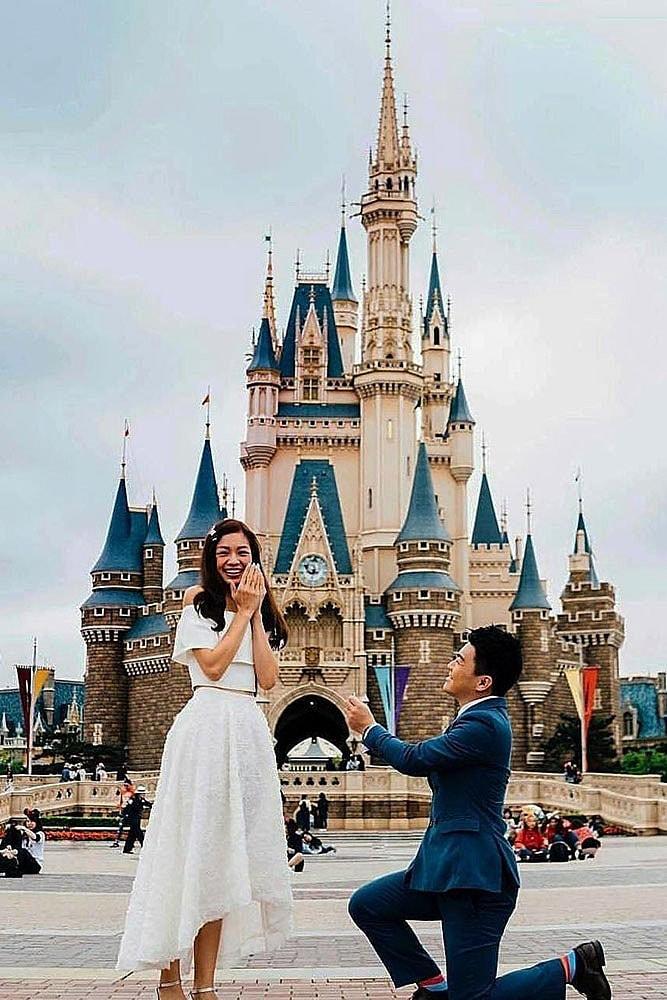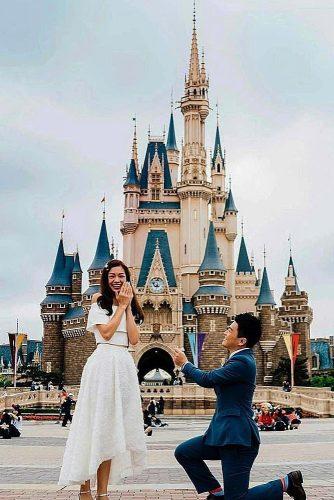 Gorgeous Round Engagement Rings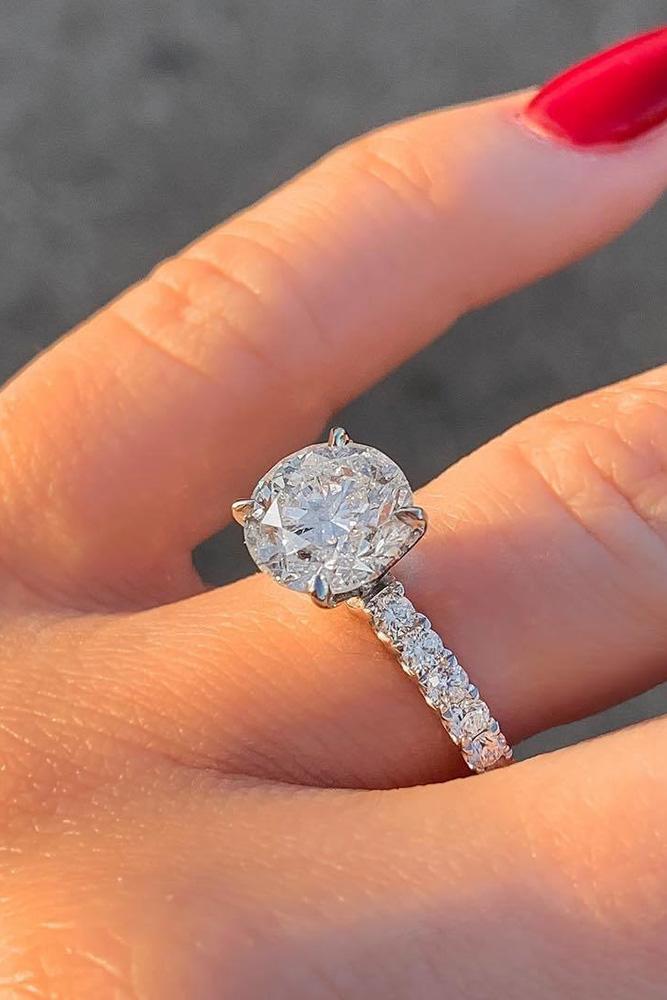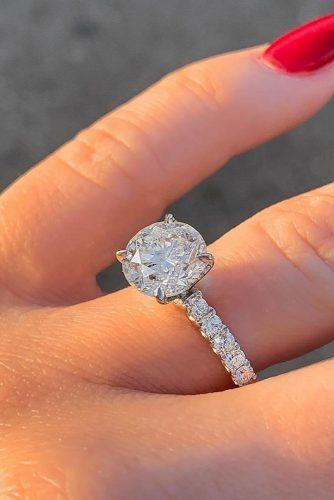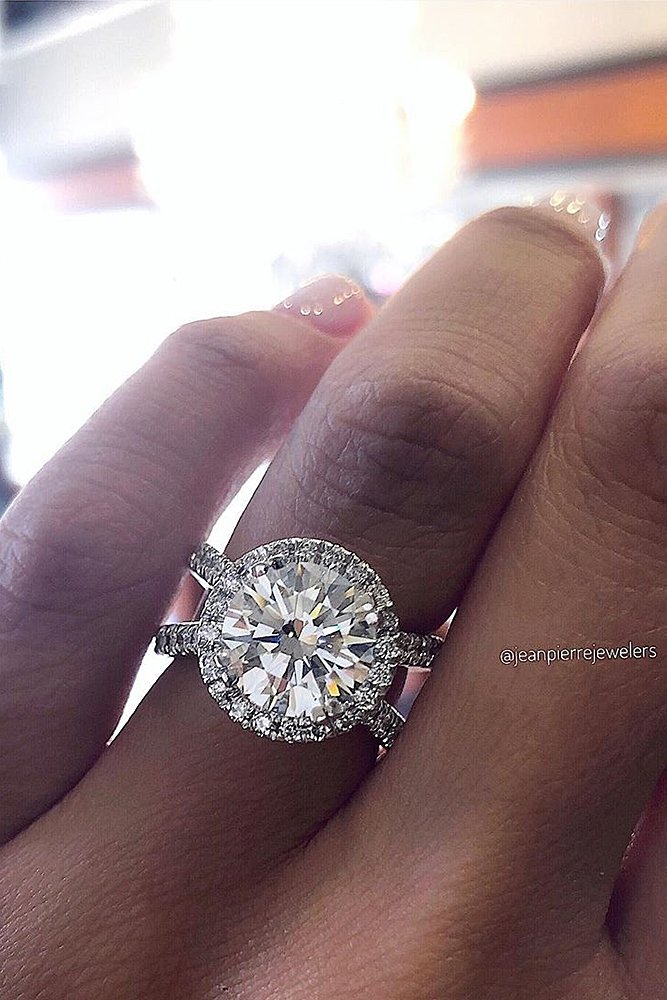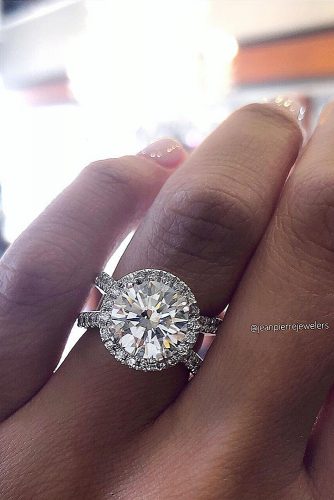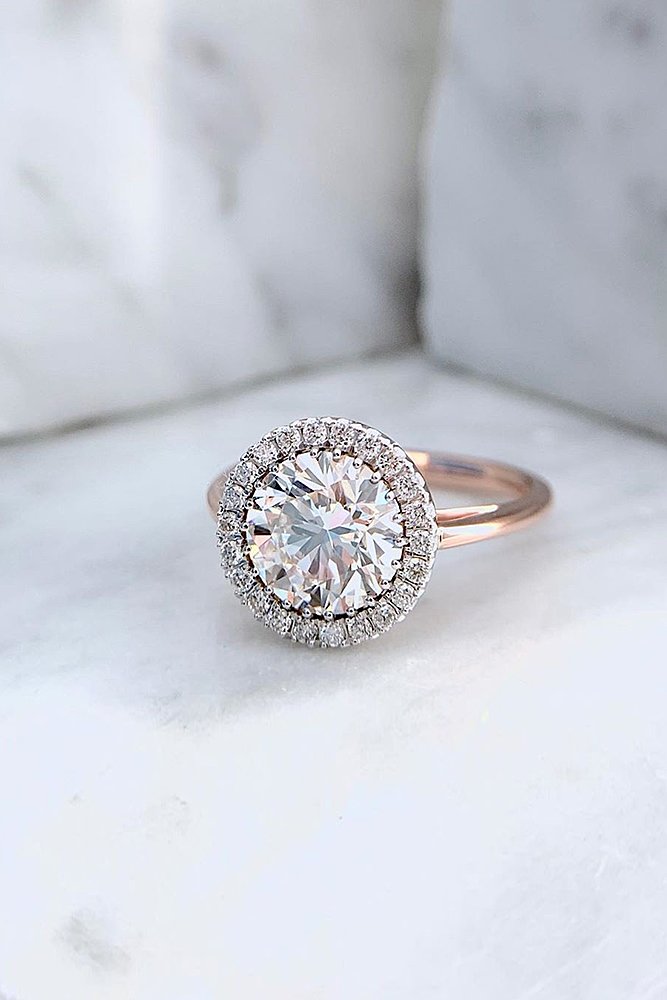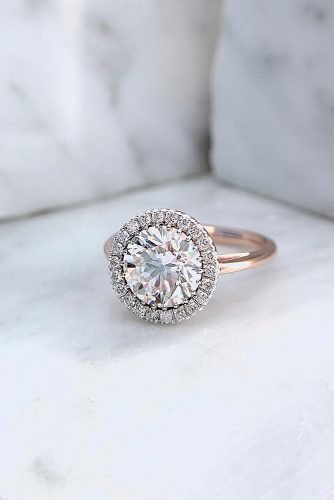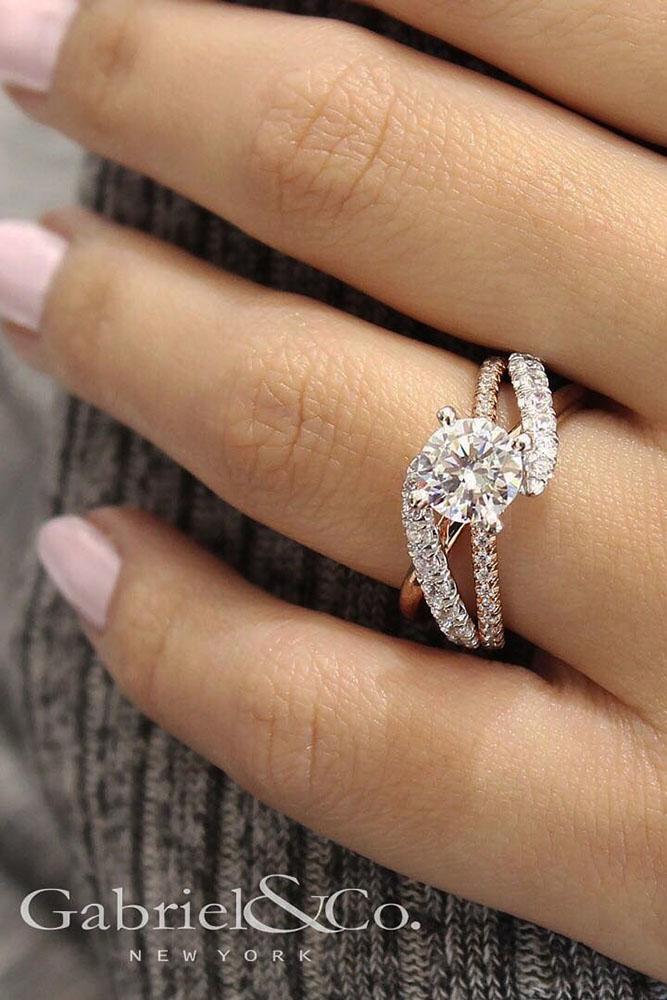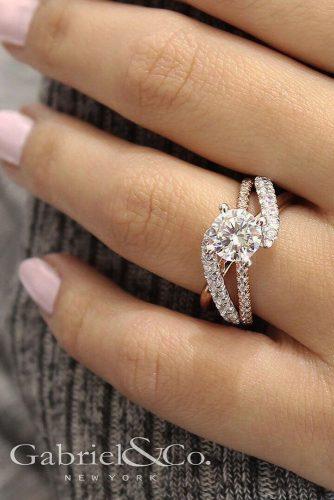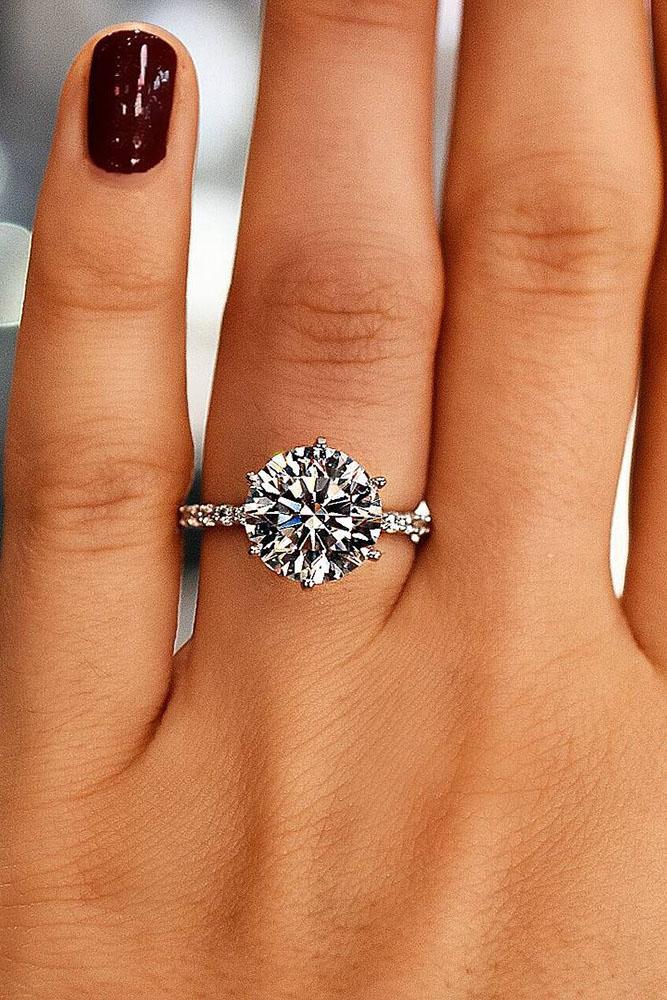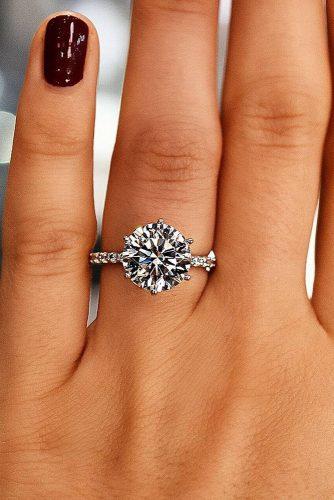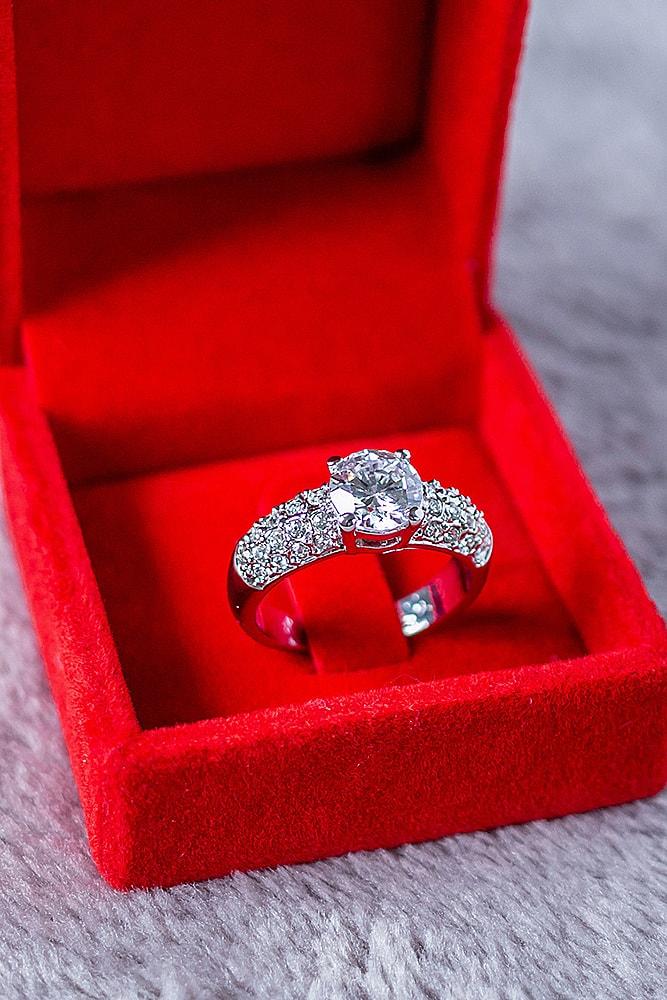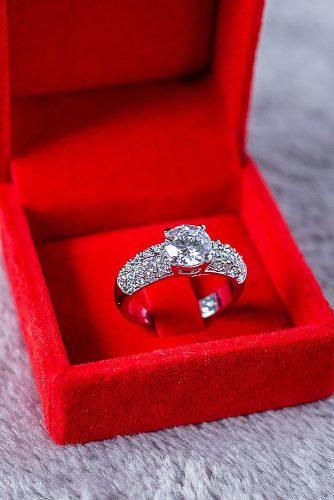 Don't forget about luxury classic! If you are a lucky guy, whose woman seems to come right from one of Old Hollywood movies, pick a gorgeous round cut stone. Such girls consider round cut engagement ring the best engagement ring ever.
Limousine, champagne, and diamonds – your queen will be excited. Give her a perfect engagement night in New York!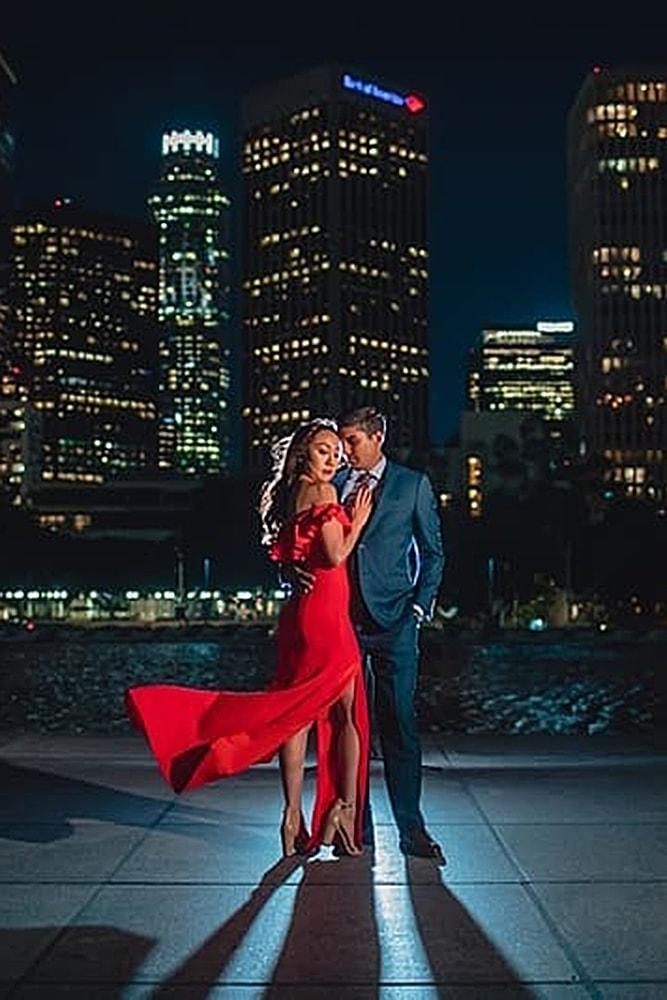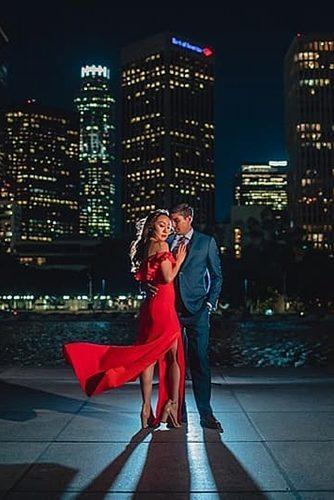 Beautiful Zaira (Photo 1) engagement ring with amazing diamond in mix of white and pink gold. Round engagement rings aren't for everyone, but they may just be perfect for your fiance. Gemstone engagement rings are a fantastic option for the groom on a budget. Non-diamonds are inappropriately referred to as simple engagement rings. Far from it, gemstone engagement rings are growing in trend and getting gorgeous by the day. Visit a few jewelers and you may find yourself agreeing that round gemstones just may be the best engagement rings for your buck.

Top Unique Floral Engagement Ring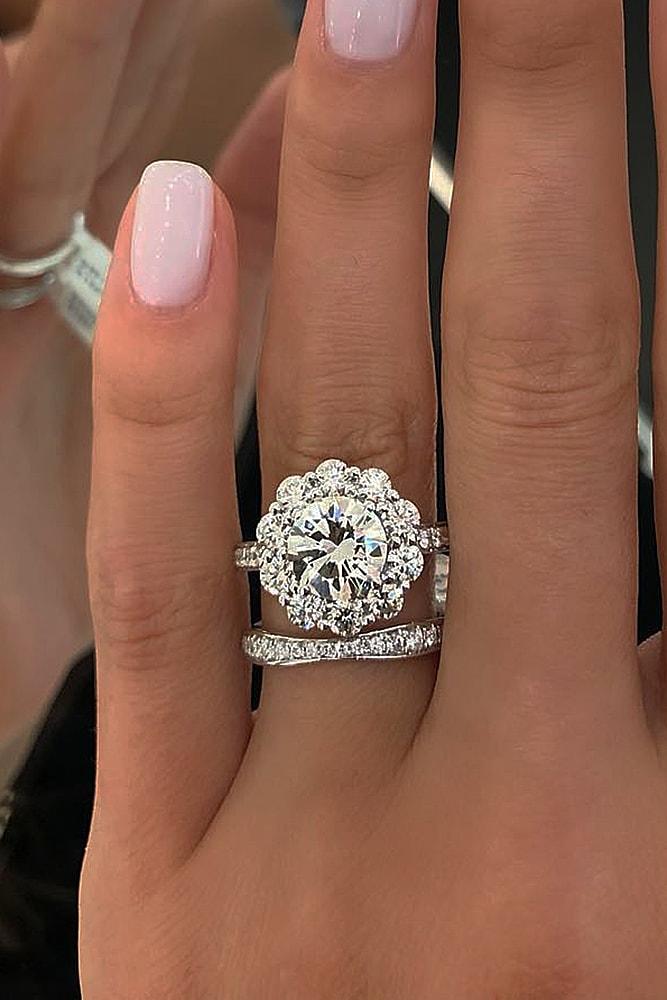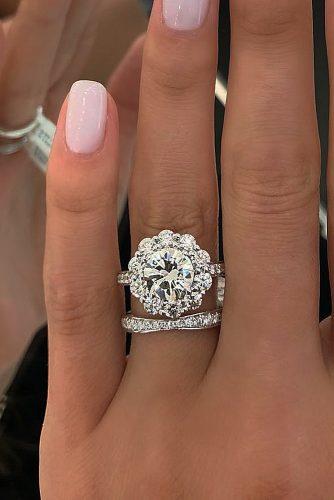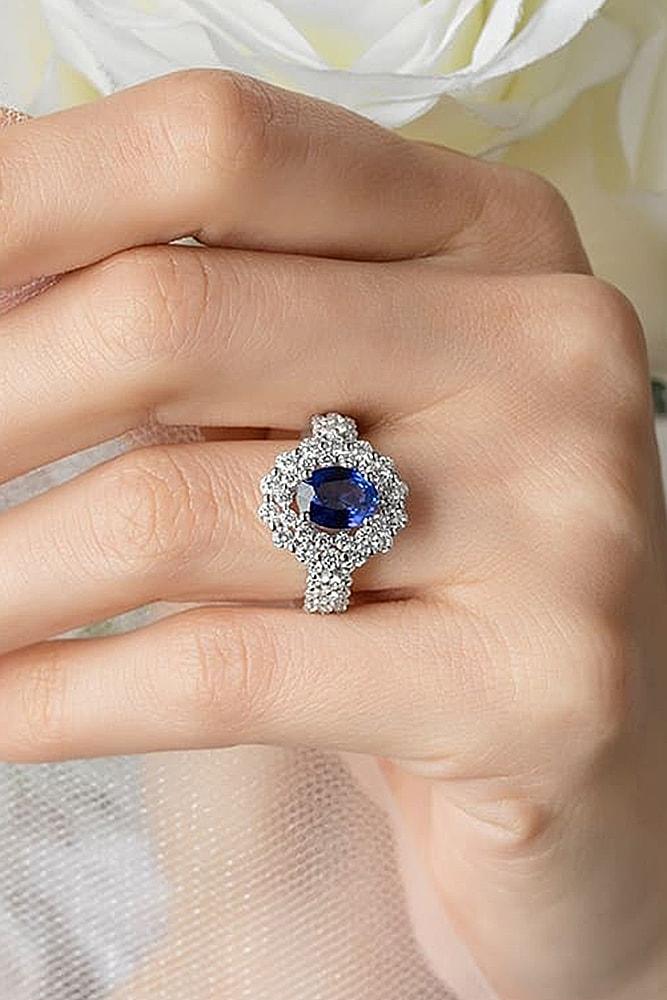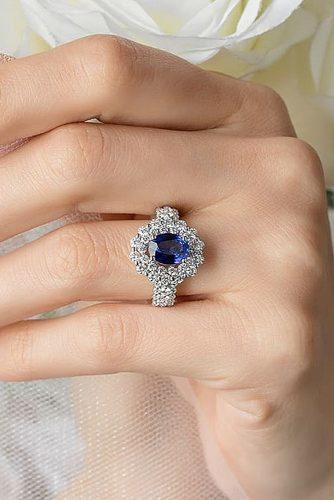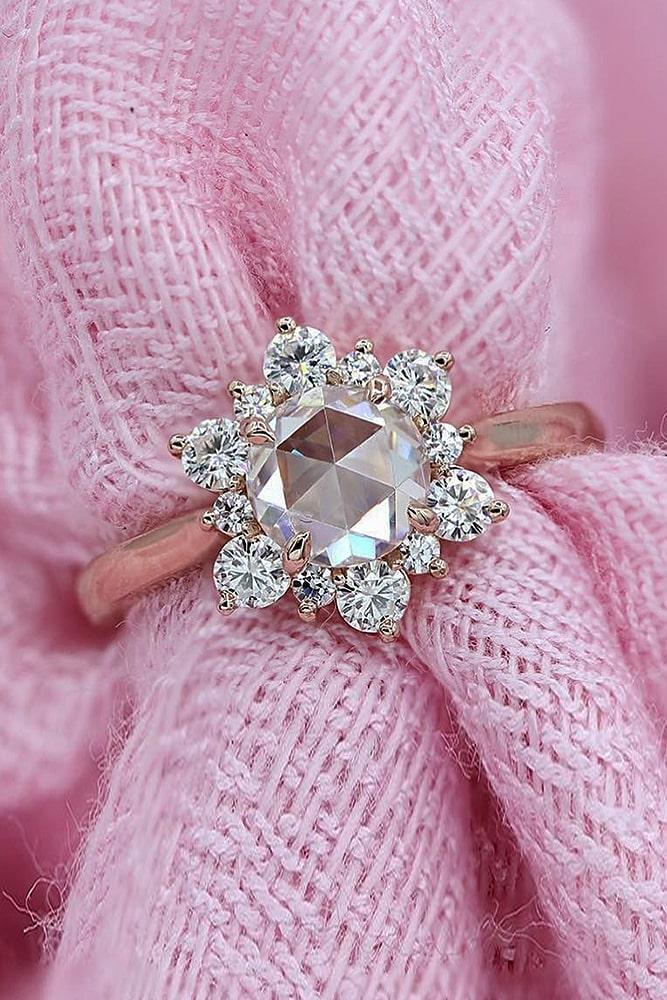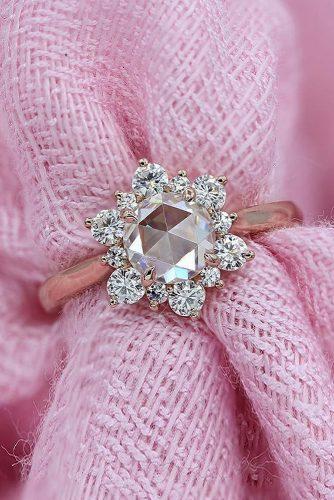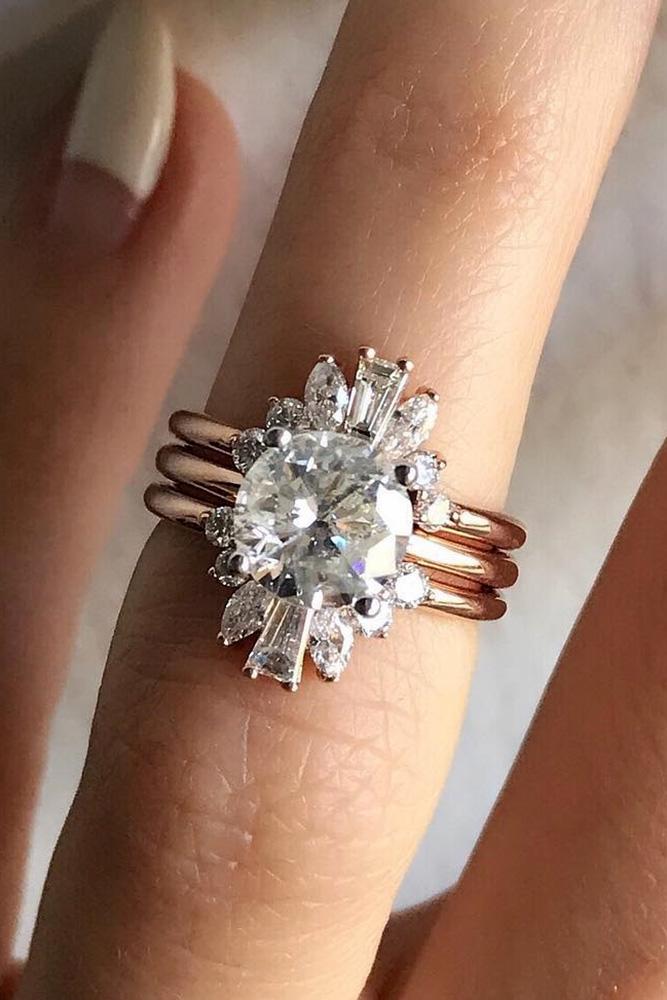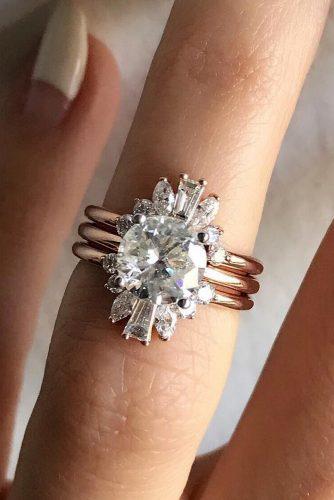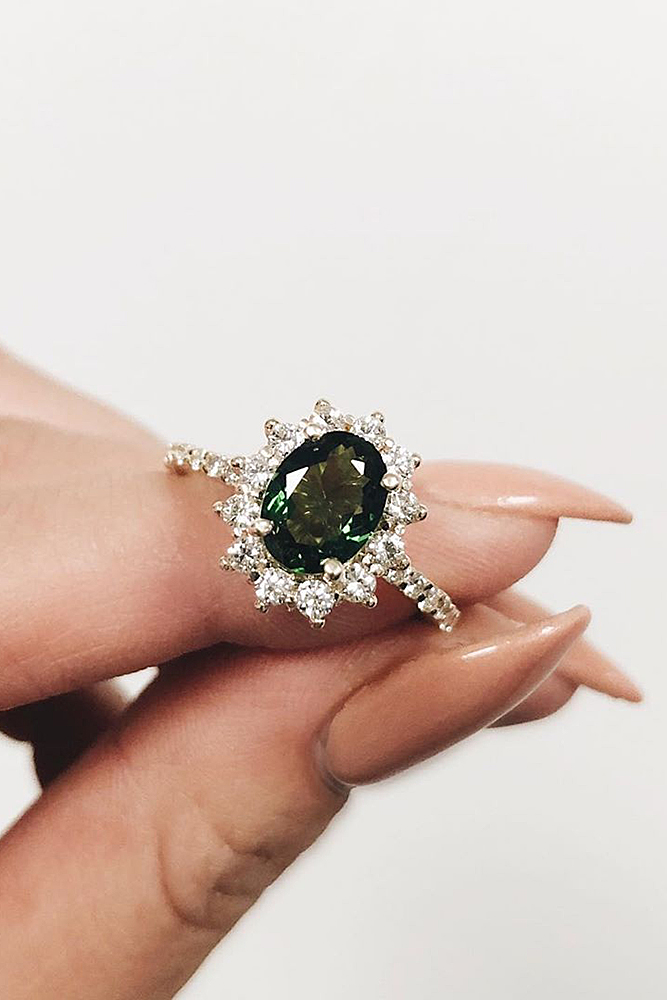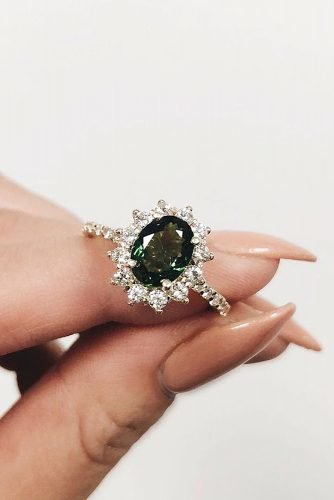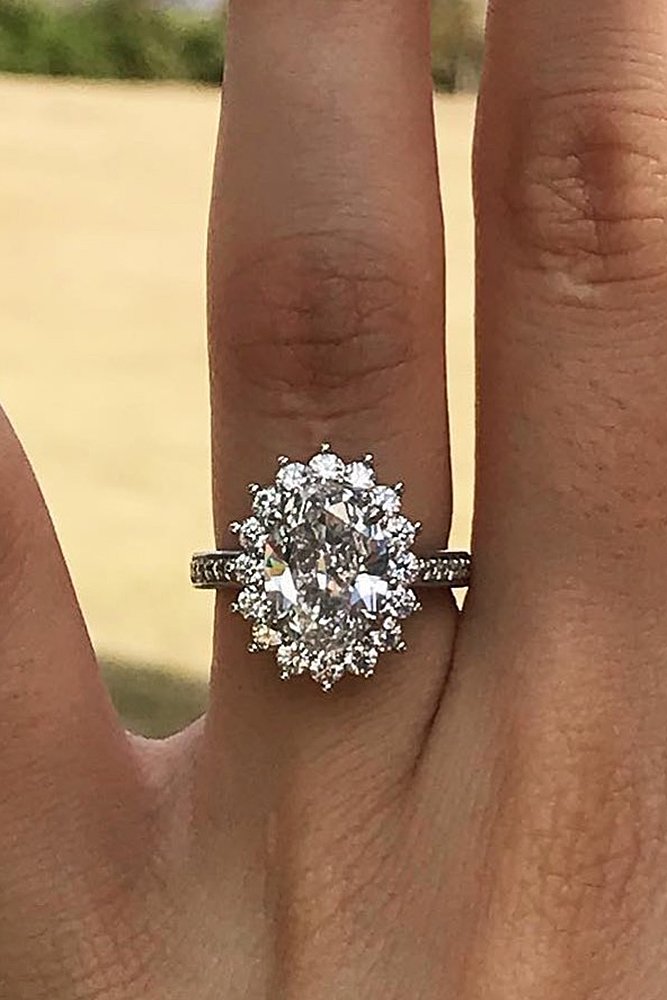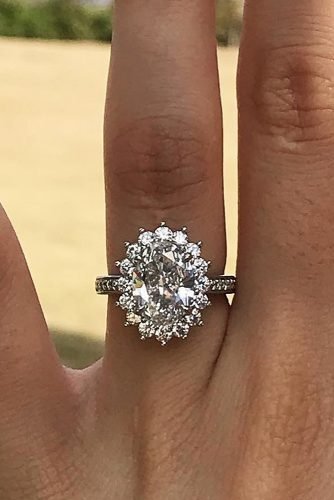 Floral engagement rings are perfect for a boho bride. If your second half is romantic, tender, and sweet and craves countryside weddings, that's the ring.
Take to Juliet's Balcony in Verona, Italy. Get one of those
fancy glass cover boxes
, put a rose inside the box – and plant the ring right there, among the tender petals!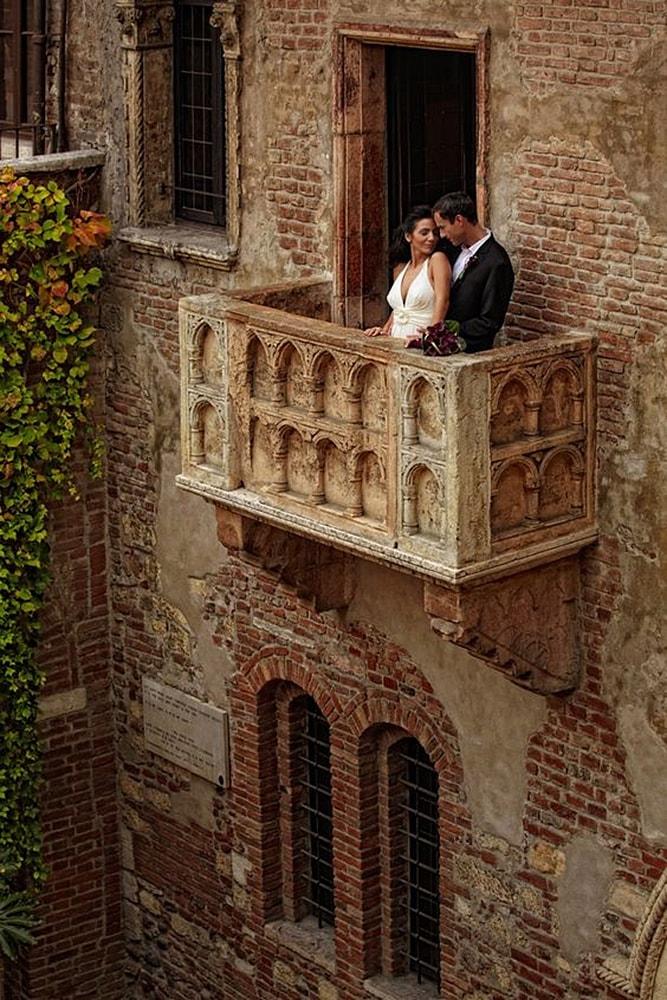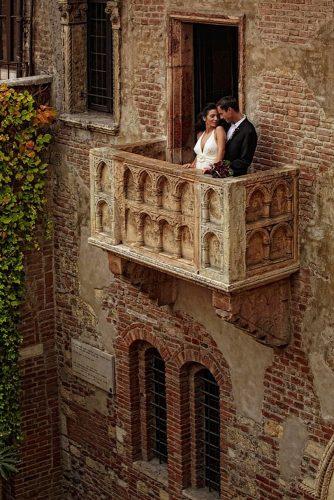 Rose Gold Diamond Rings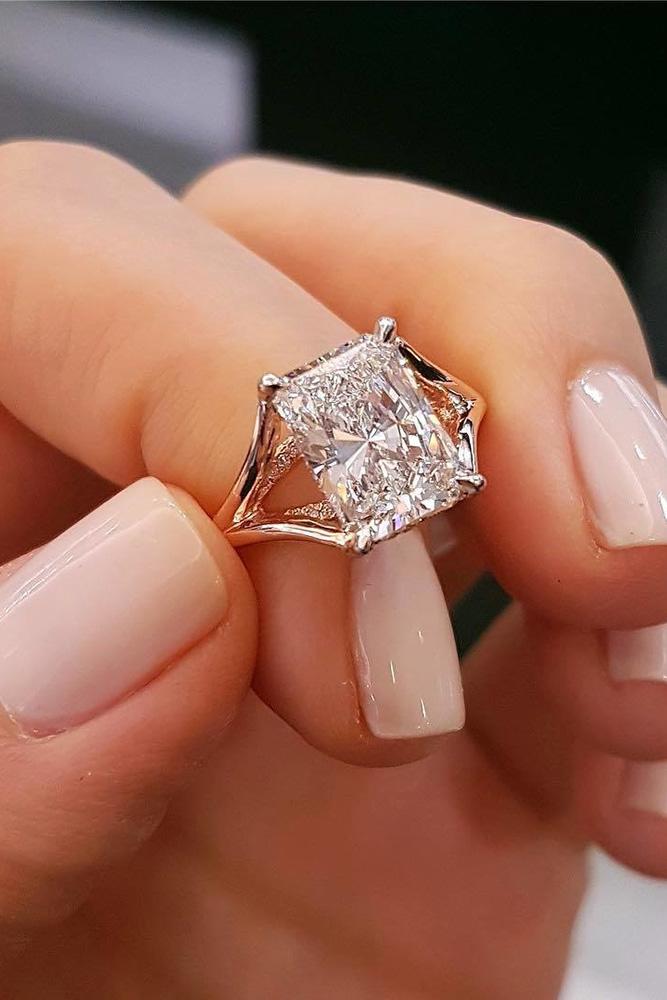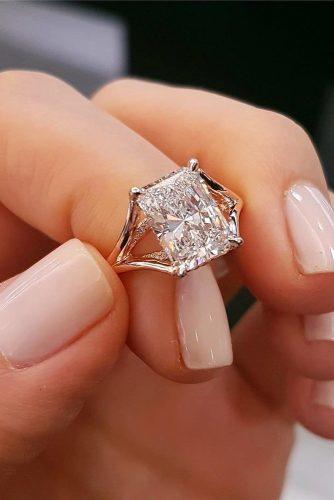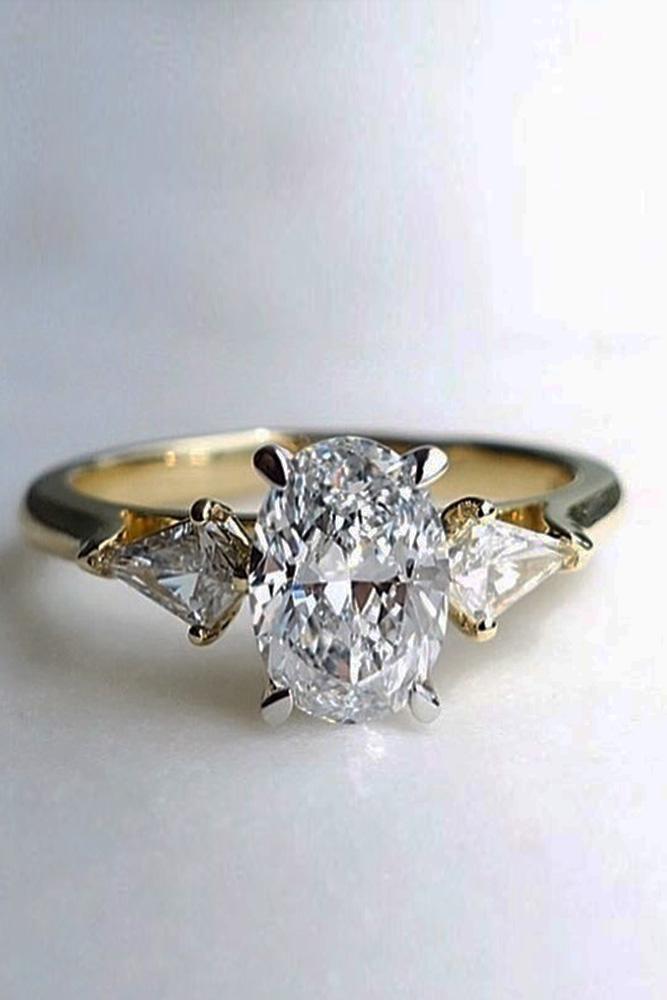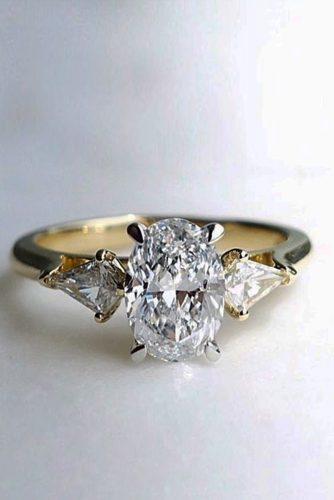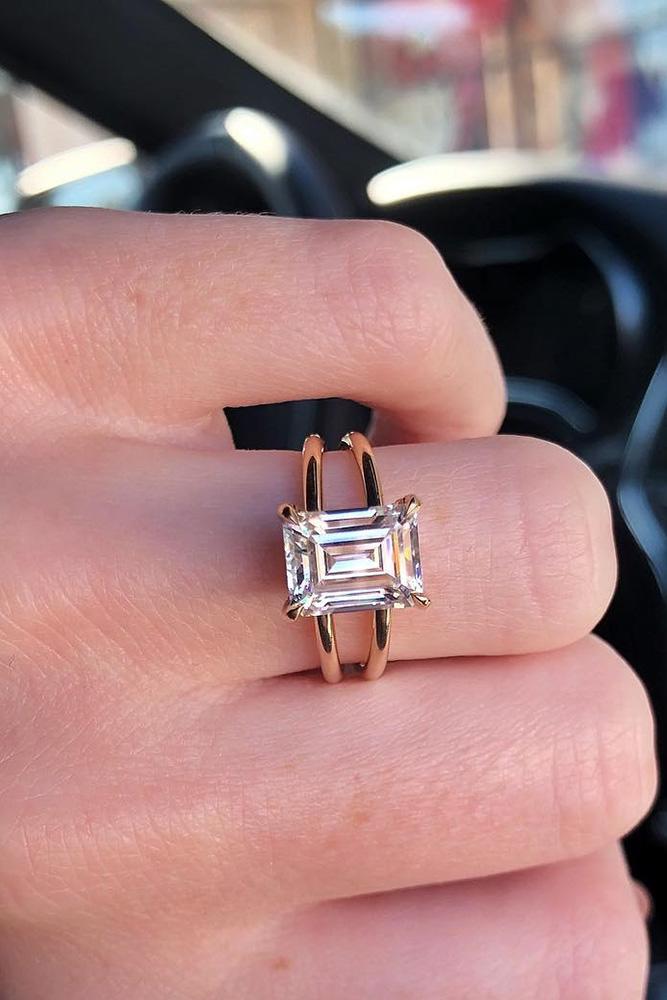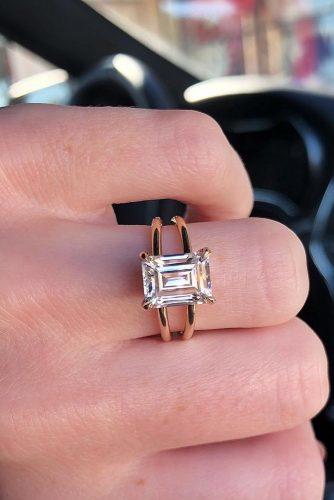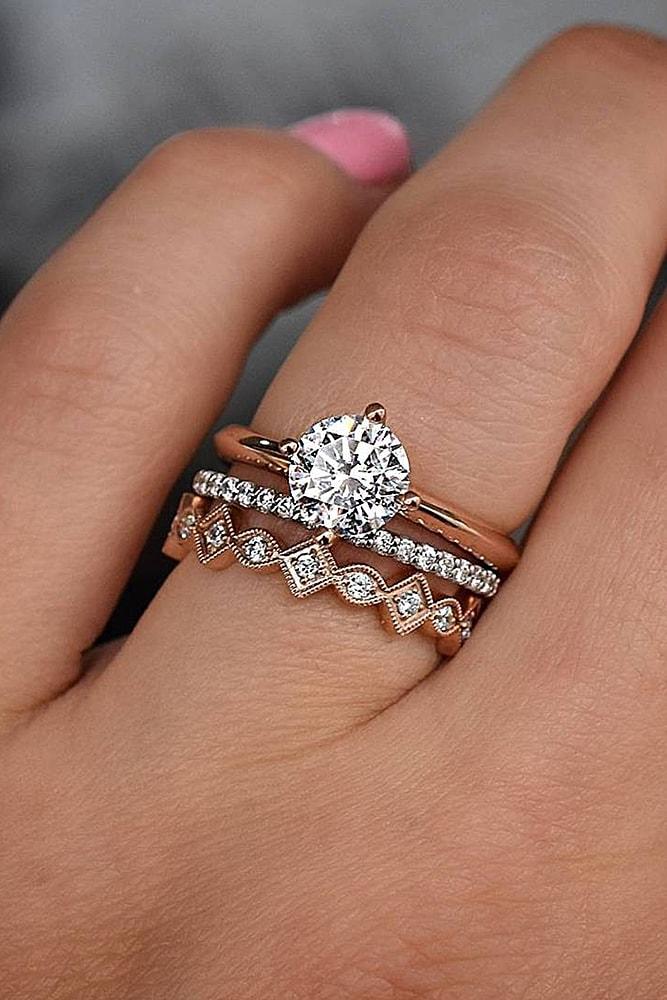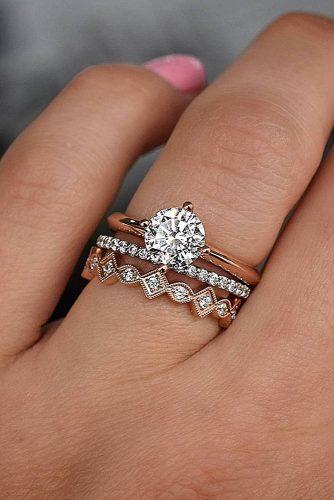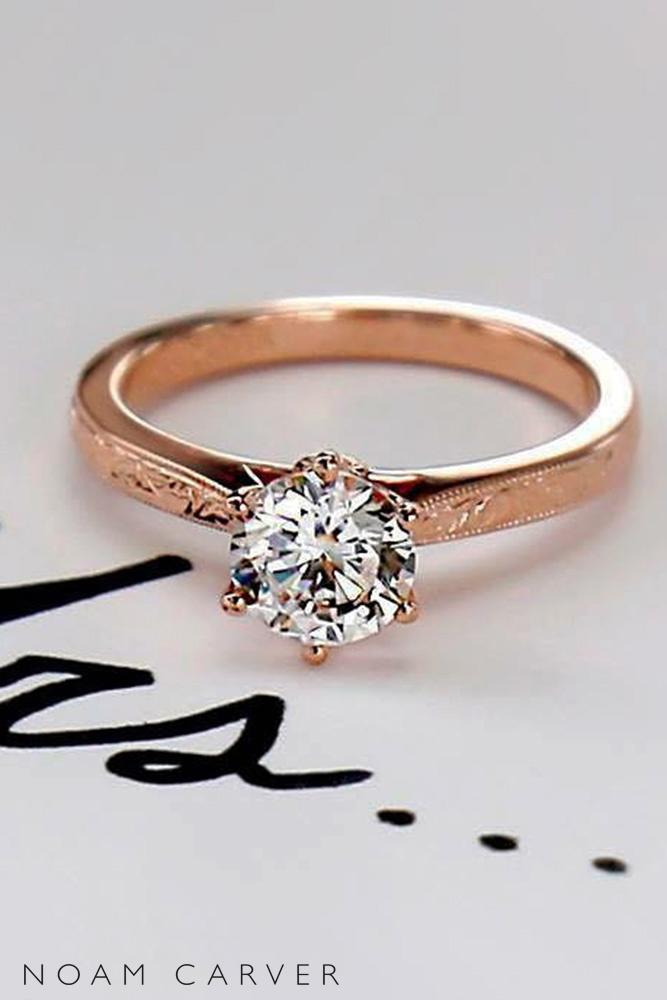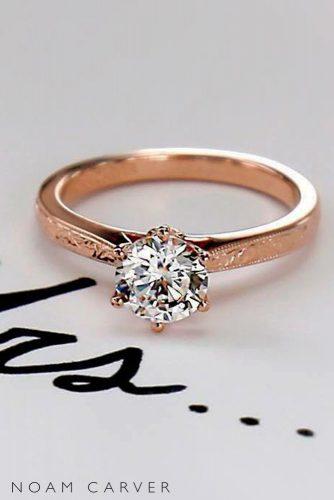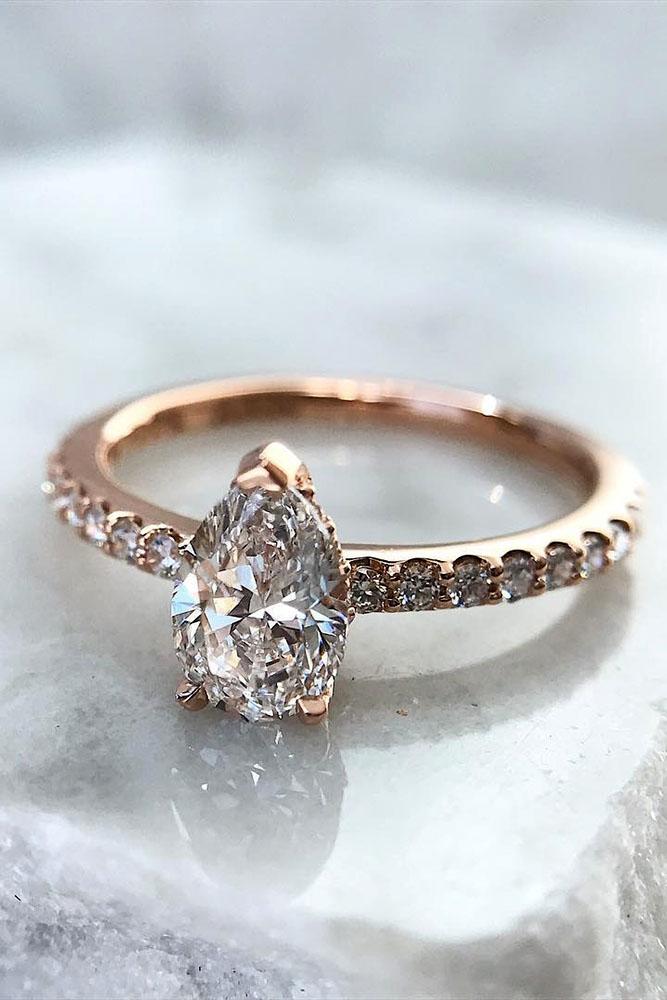 GIRL:
Rose gold is vintage classic among engagement rings, made for tender girls, who love romance.
PLACE:
A top designer engagement ring in rose gold will be perfect for a romantic proposal in Paris. Roses and candles, a classical rose gold solitaire ring, the narrow streets of Montmartre… Tale as old as time to tell your grandchildren!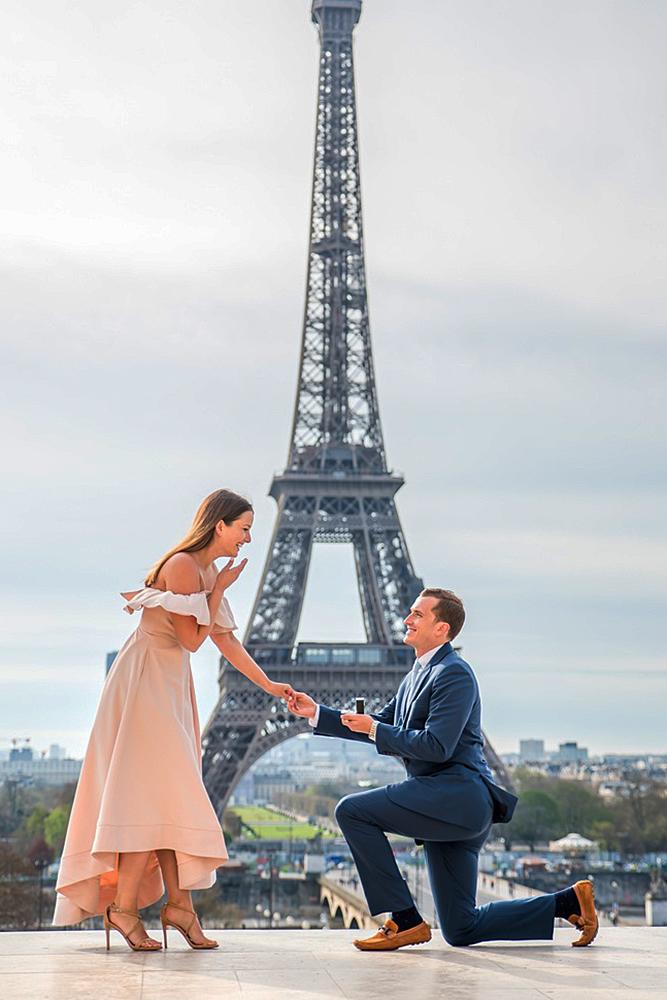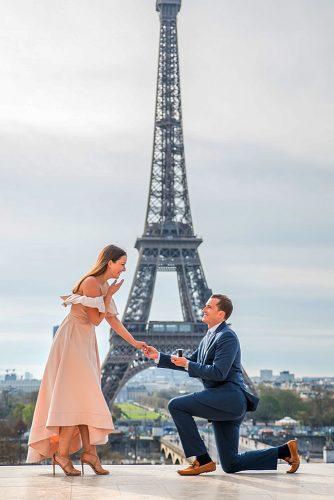 Take a look at this vintage inspired rose gold ring with classic round cut diamond (Photo 2) See more inspiring rings ideas at Award-Winning Engagement Rings From Noam Carver.
Best Diamond Halo Rings Ideas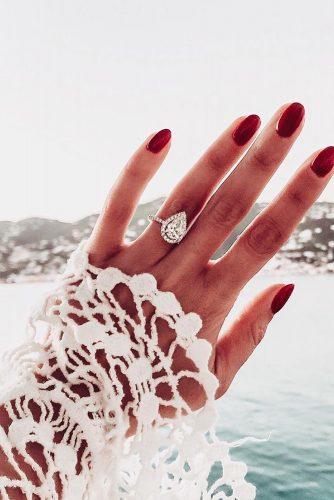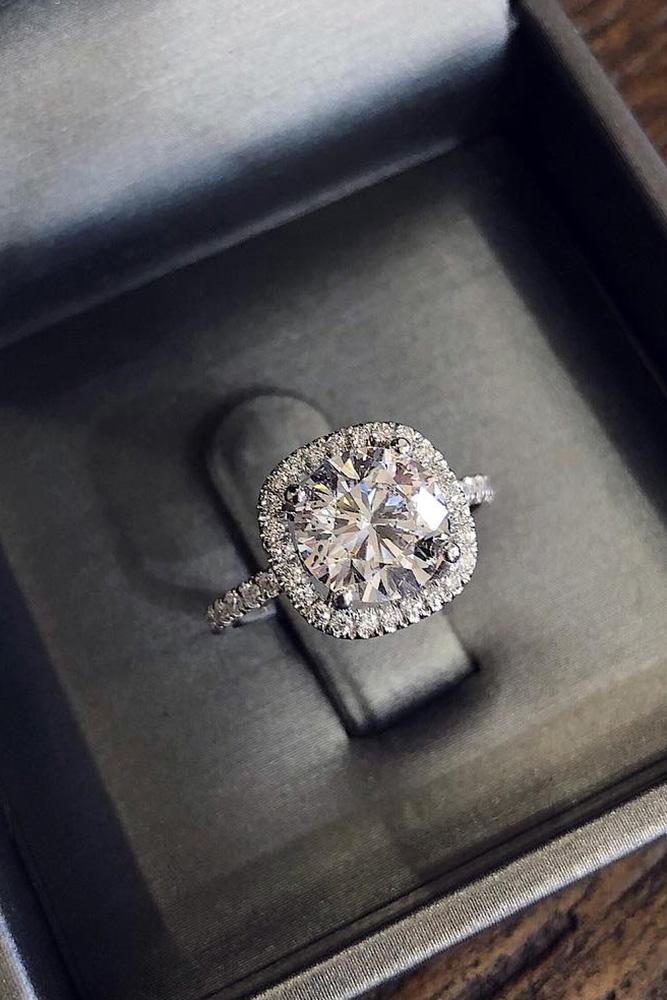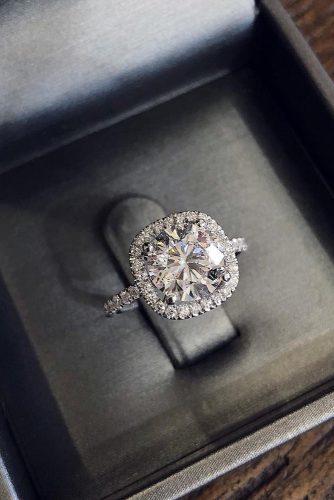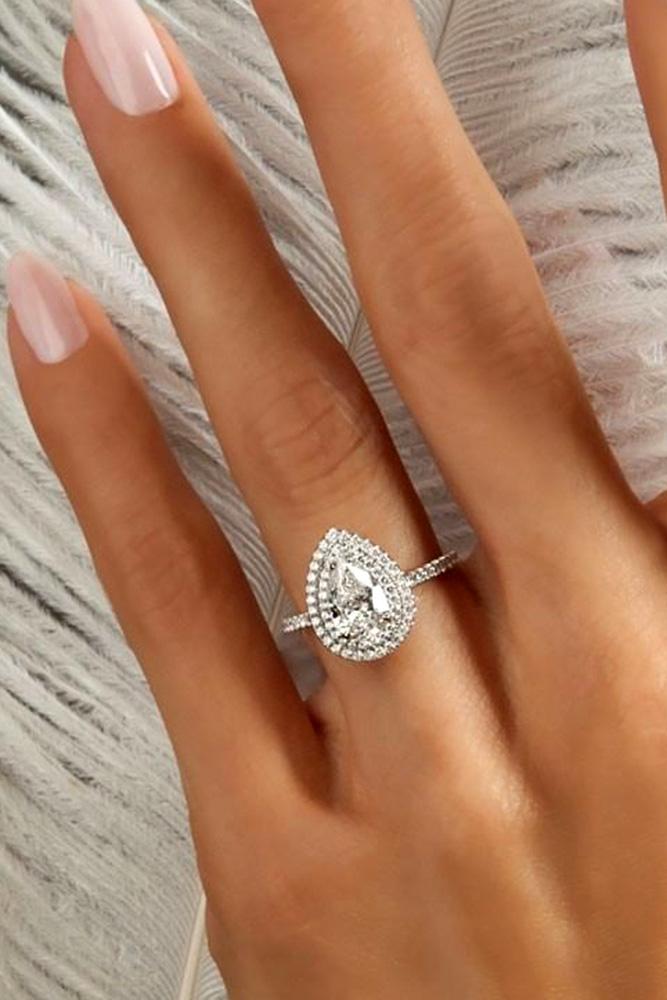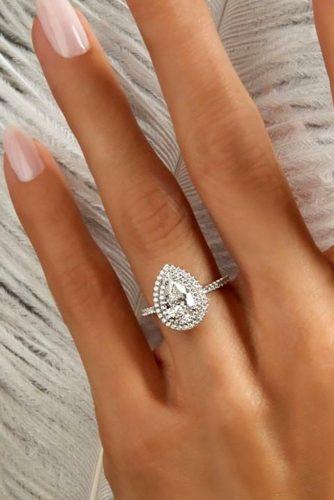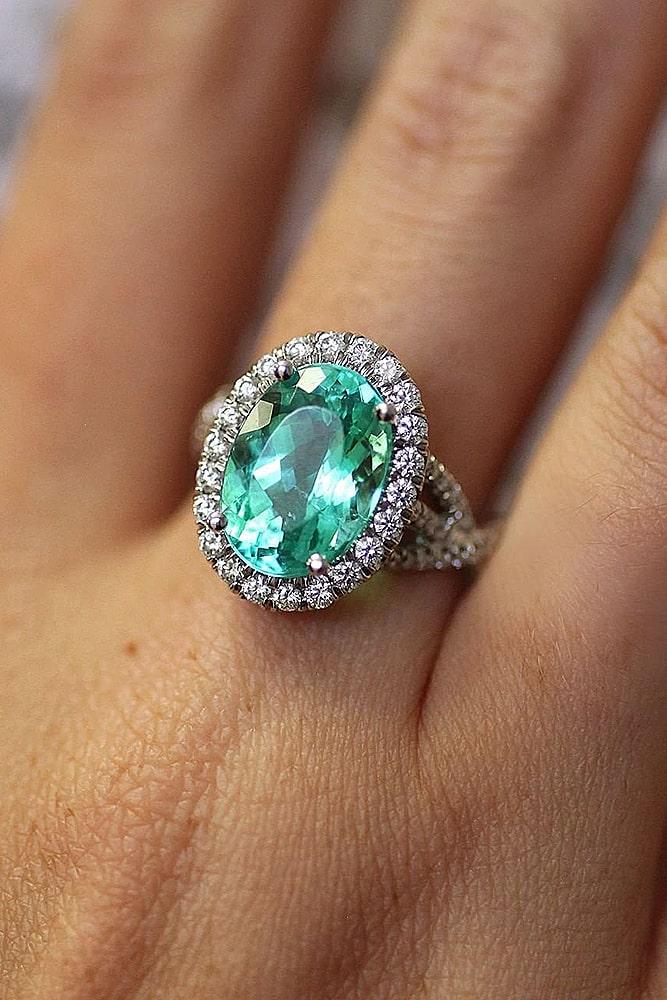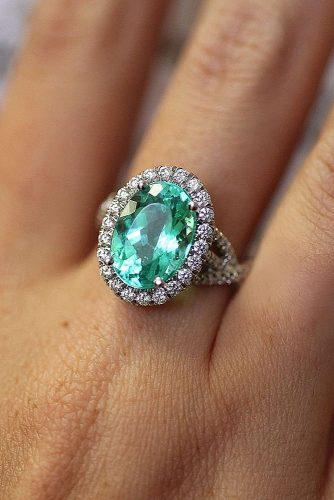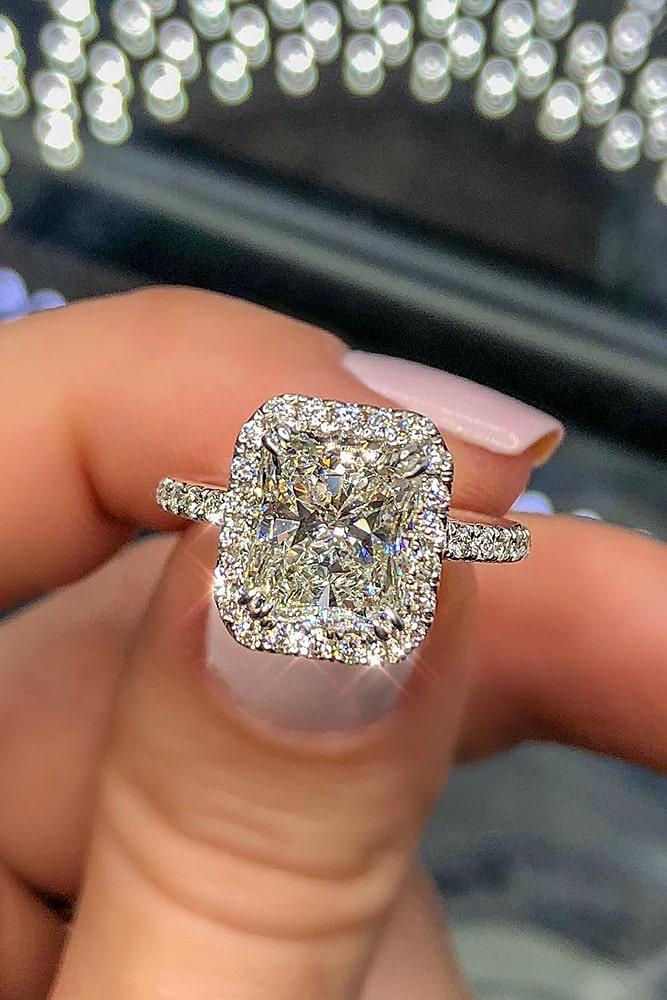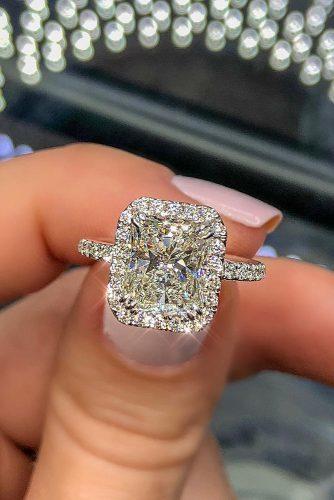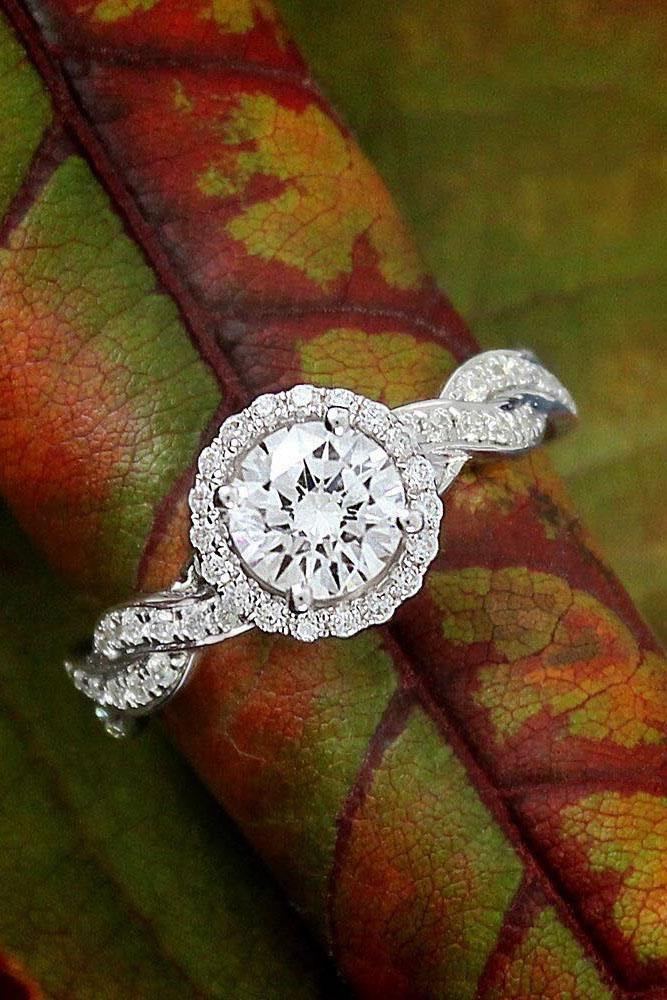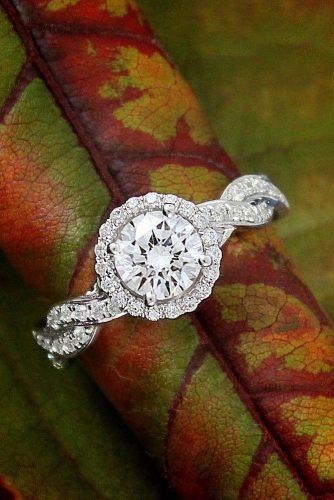 Your fiancee is a dazzling woman, who deserves only the best? Choose a unique design and small diamonds, that enlarge the center stone – halo rings stay among the top rated engagement rings.
Take her to an expensive romantic European destination. Santorini, Greece will be your perfect choice!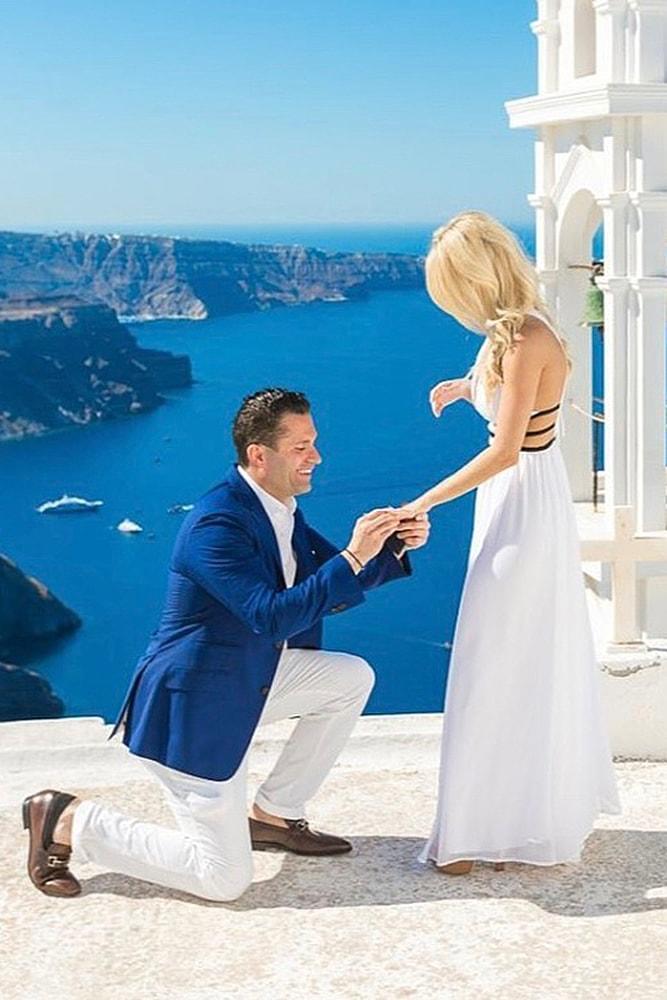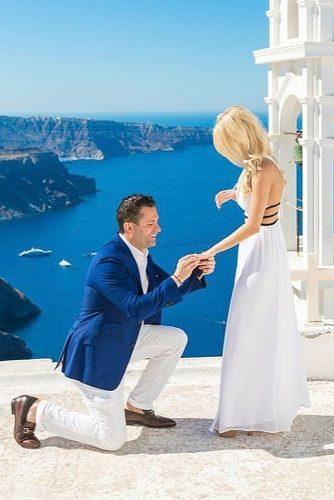 Amazing halo makes center stone looks bigger and more sparkling (Photo 3).
Modern And Unique Engagement Rings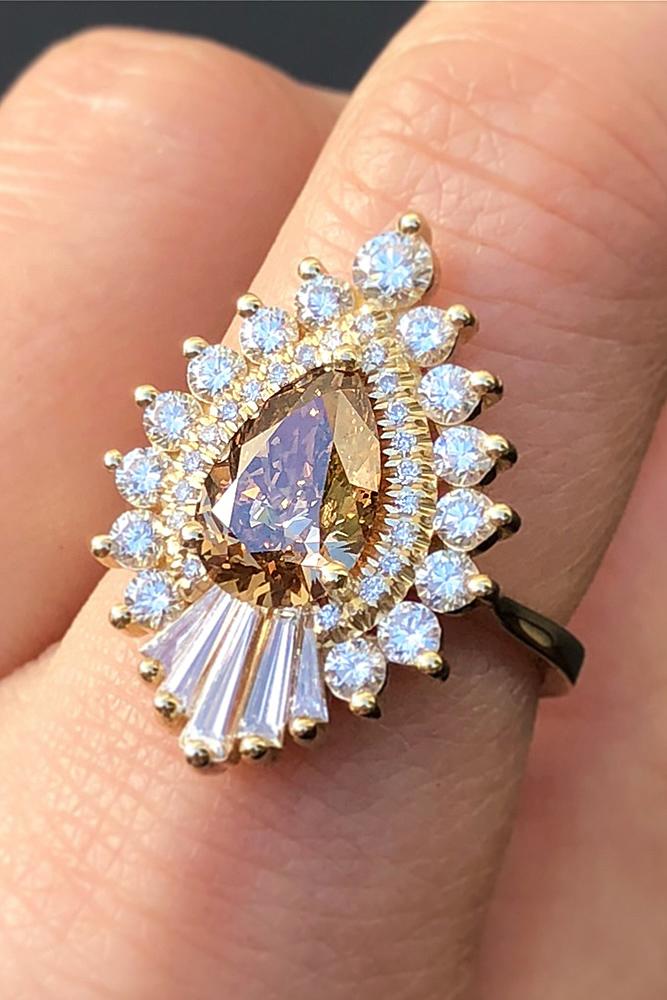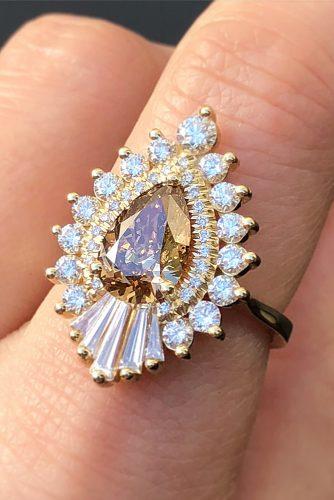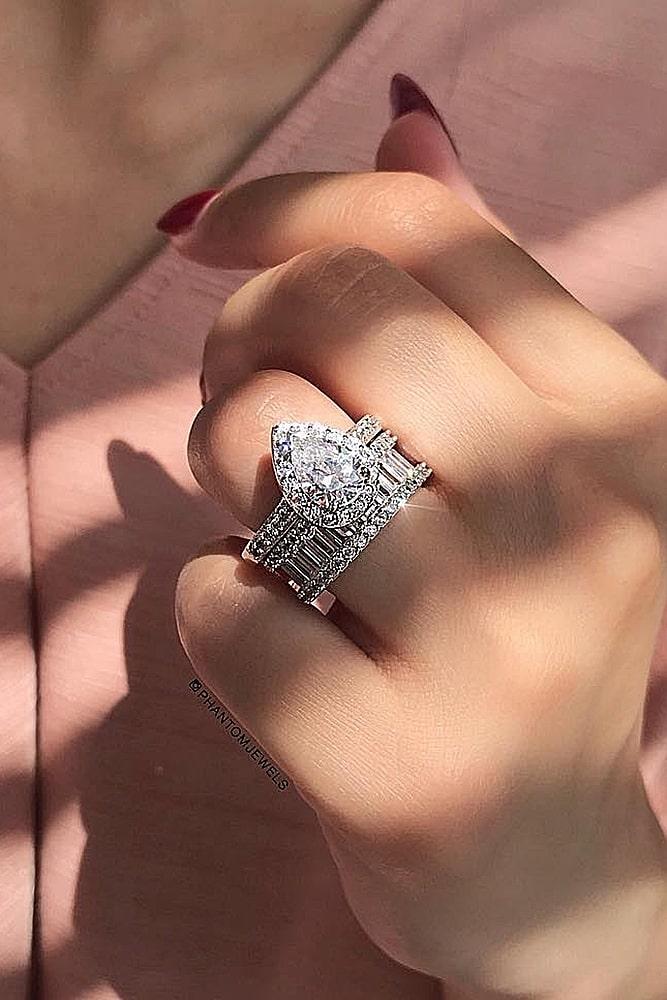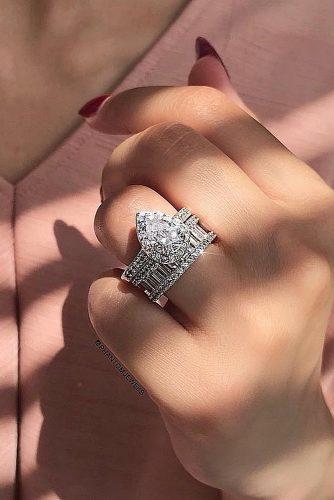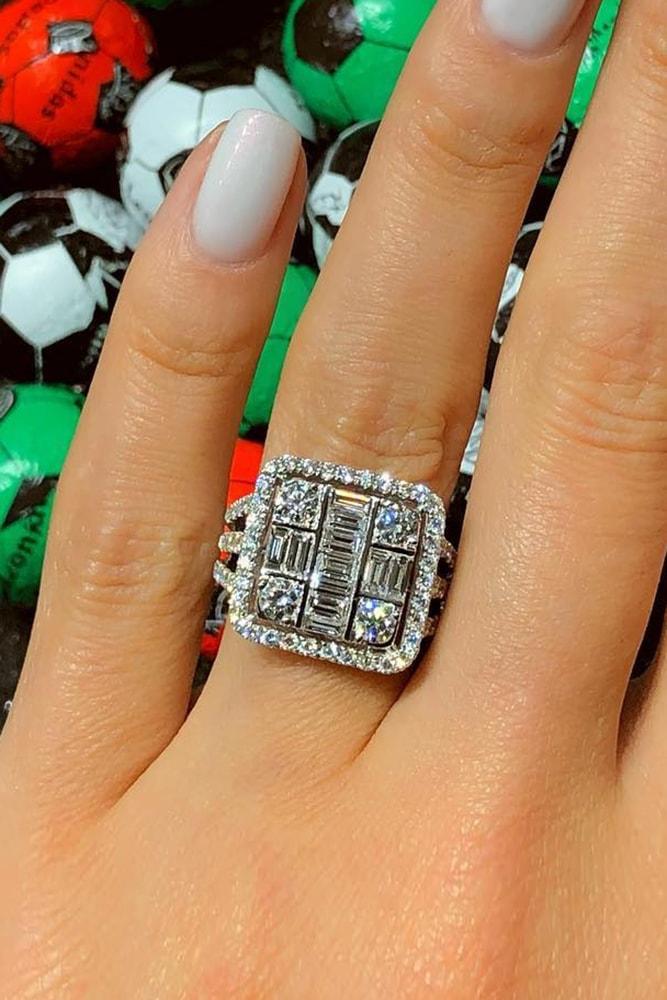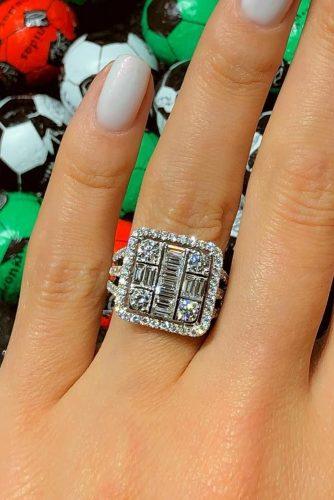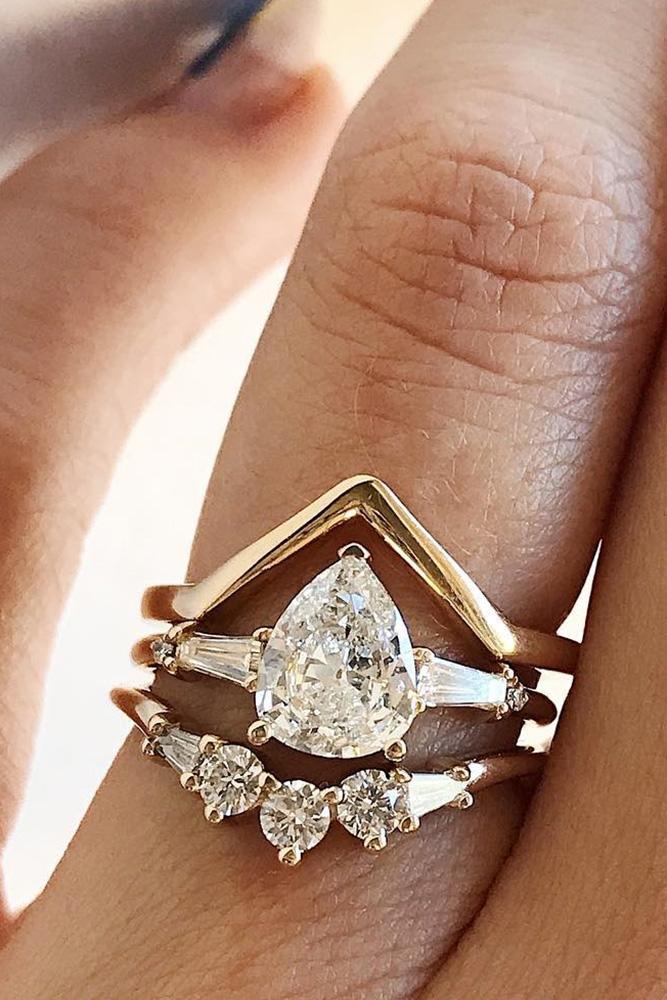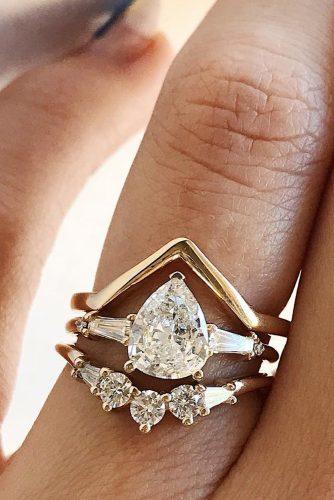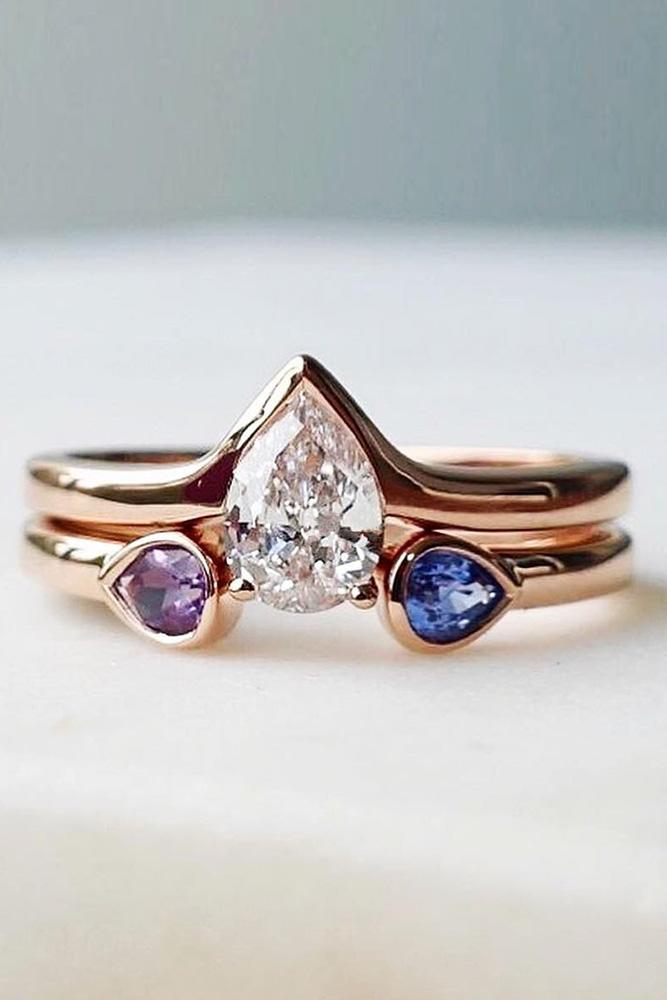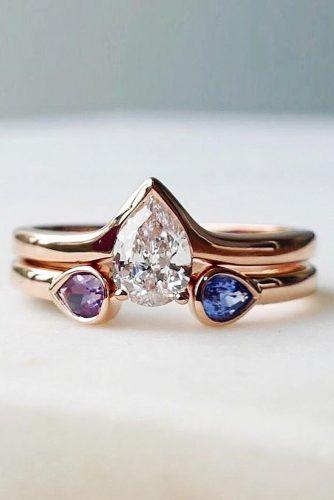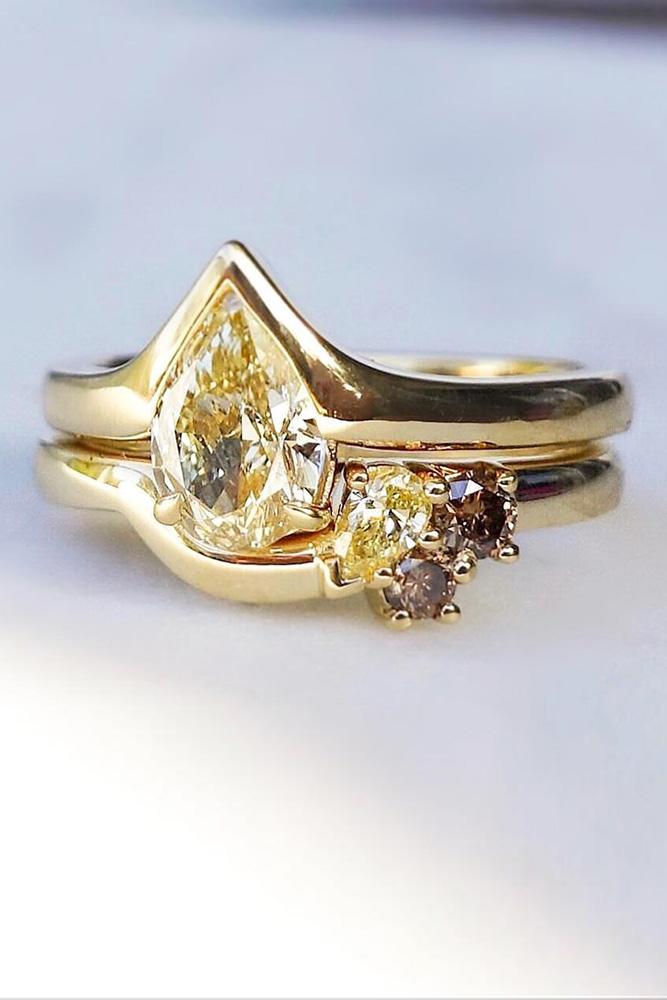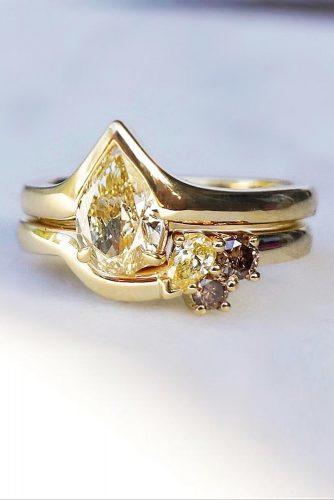 If your girl is unlike any other woman you know – you need a unique ring and a proposal, that is as awesome, as her.
Propose under the Northern Lights in Iceland, or take her for a walk across the black volcanic beaches of Bali.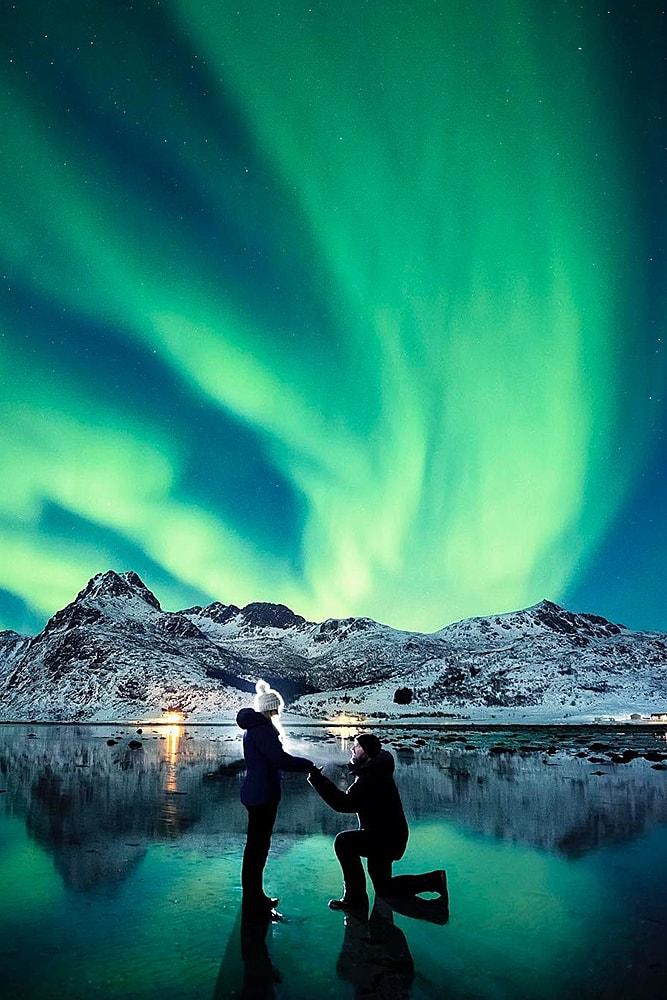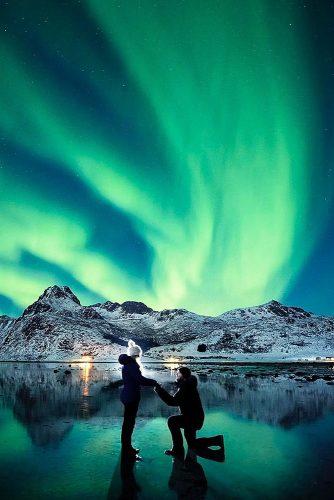 Pave Band Gold Engagement Rings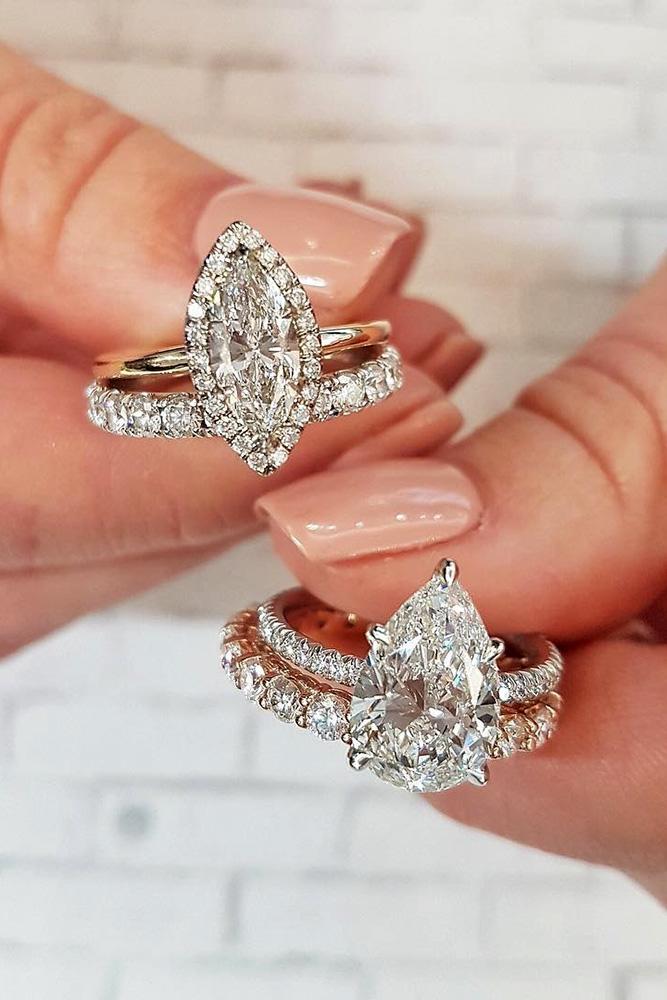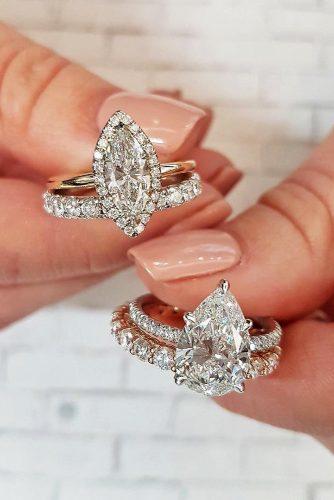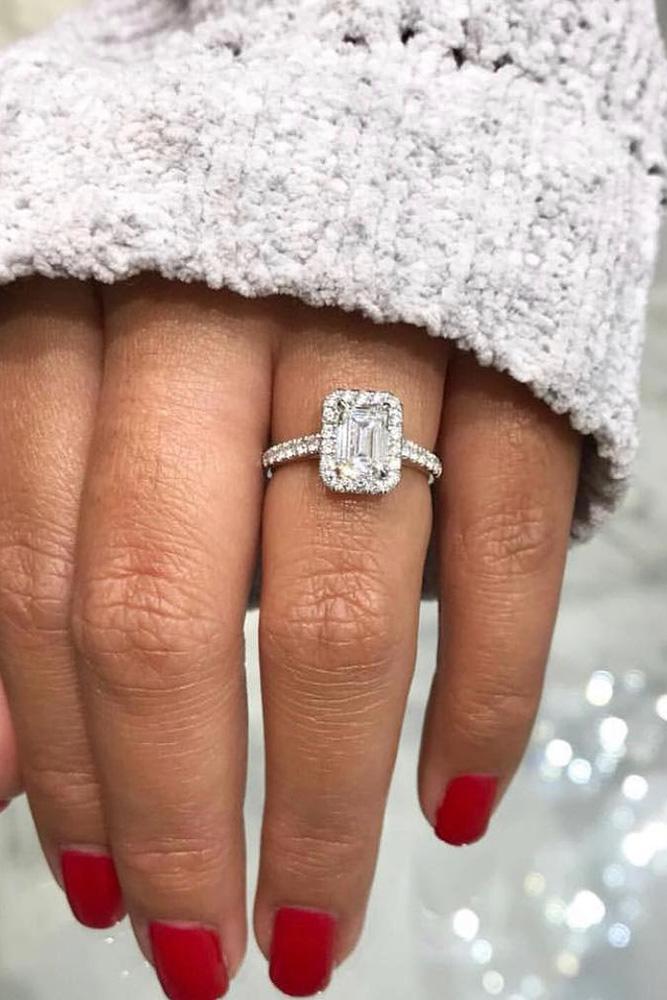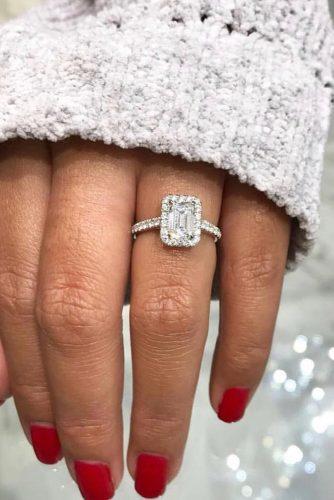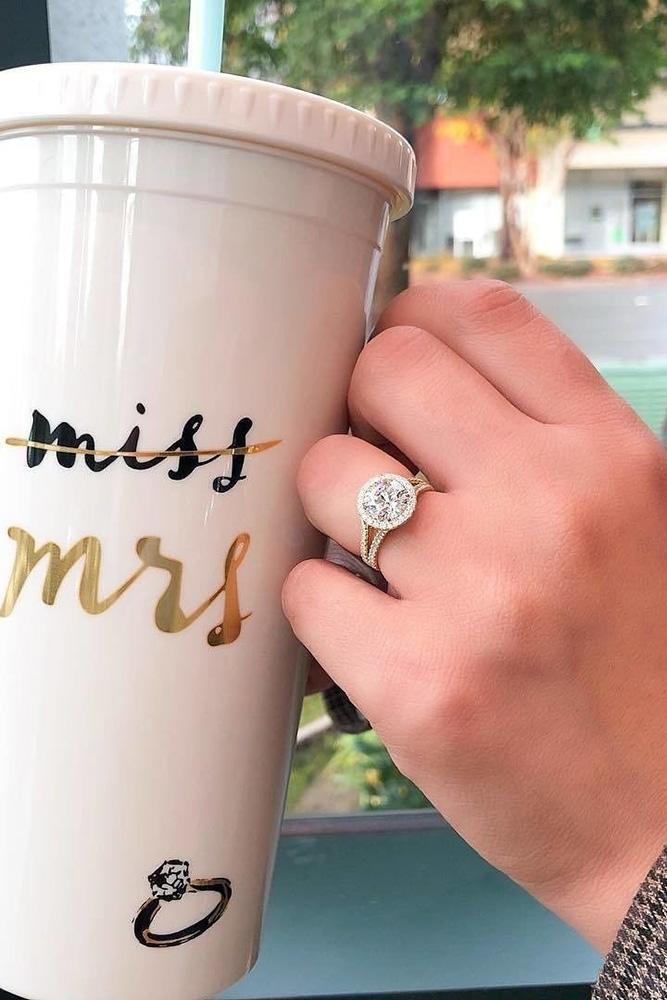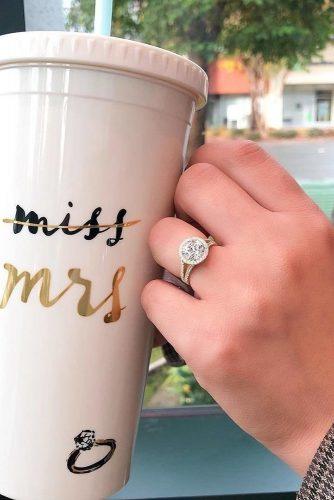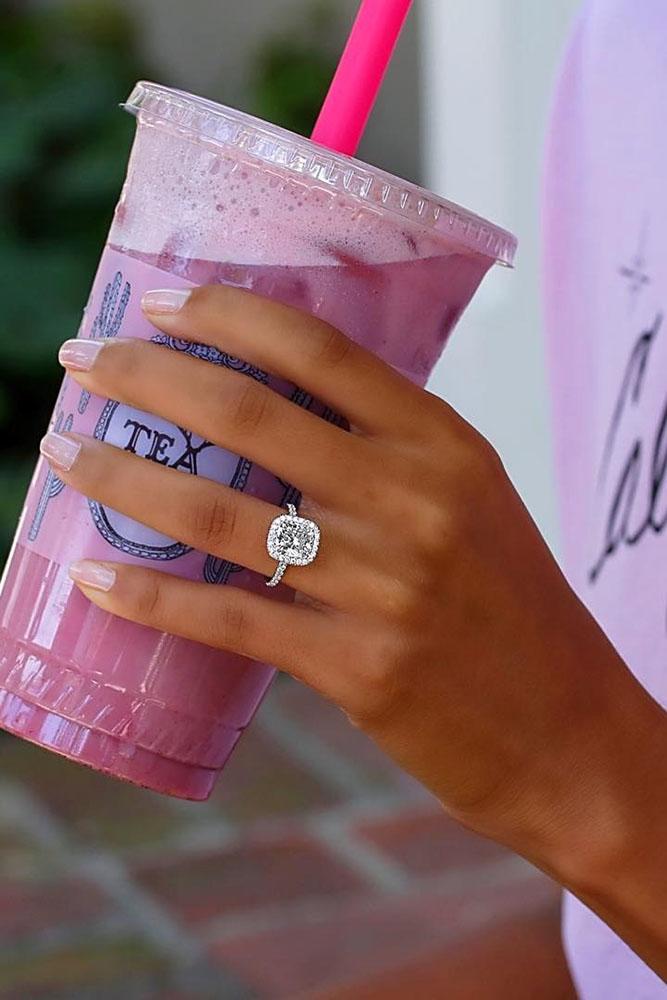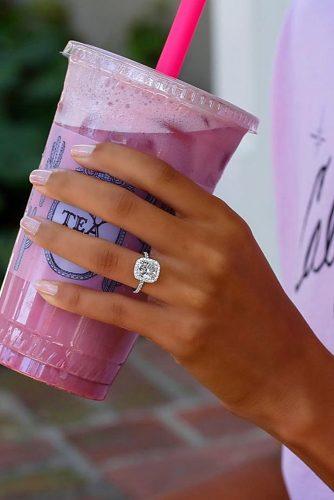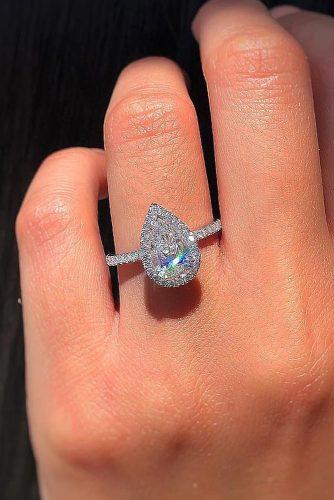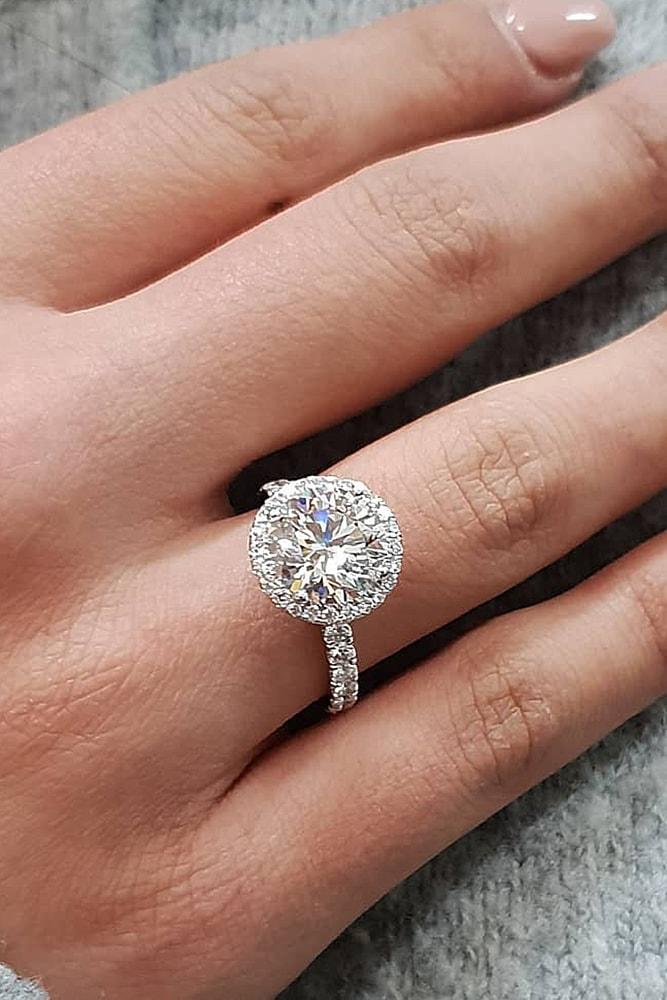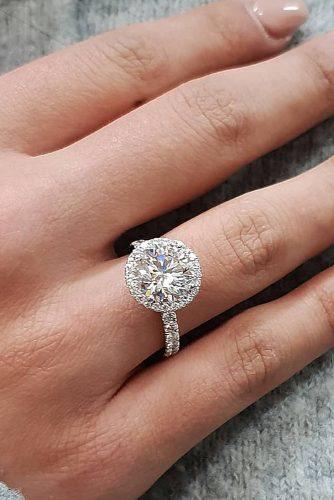 GIRL:
She is in love with big city life? Get her a paved diamond ring that glitters like a million stars in one of top engagement rings stores! A woman, who loves to shine bright, will appreciate such attention to detail.
PLACE:
Take her to Los Angeles or Dubai and impress her with a chic proposal at the roof of a skyscraper with a stunning city view. Champagne and candles are a must!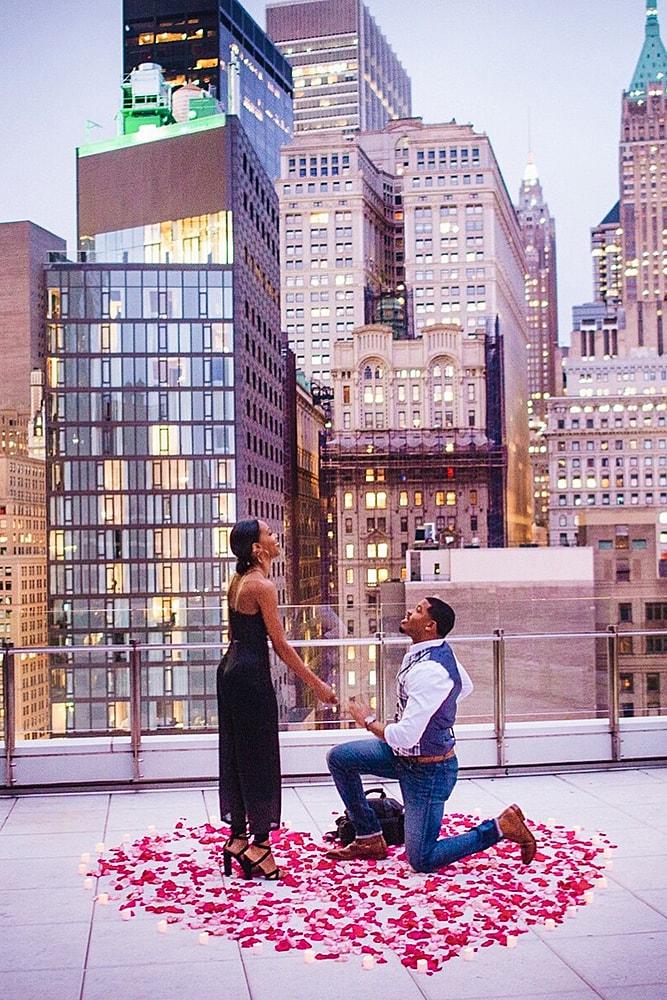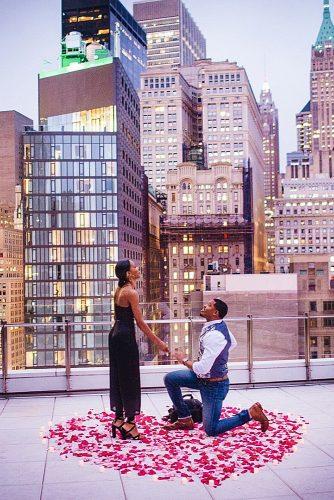 Amazing cushion cut diamond engagement ring (Photo 1) will inspire her.
MORE TOP IDEAS
Main photo: Jean Dousset via Instagram