Our collection of vintage engagement rings is timeless and unique as your love. A vintage engagement ring has an elegant and romantic shape with sophisticated enchanting details that will be stunning on her finger. We have gathered vintage rings with various cuts and metals for your inspiration.
Vintage Rings
Your perfect vintage ring is?
Anonymous quiz
Rose gold vintage ring
White gold vintage ring
Yellow gold vintage ring
Your perfect vintage ring is?
Voted : 9275
Brides often ask
What type of wedding ring will match my vintage engagement ring?
Why vintage engagement ring is special?
How to choose the right gemstone?
Amazing Vintage Rings With Diamonds
Vintage rings encompass antiques from certain historical eras. From Edwardian times to the Retro age, and Victorian years, rings in this category will feature the style and settings appropriate for each period. An antique is valuable because of the history it brings with it, not only the generations that it has transcended but the stories that it has gone through. Moreover, an antique ring is a rarity, certainly a one-of-a-kind piece, and there is even more value in the fact that you will be carrying one of those pieces with you until the end of time.
Selecting a vintage piece can be tricky because these are rings that have been around for a long time. It is important to be aware of the period, thus the style, that you are looking for when shopping for a vintage ring. Most importantly, it is crucial to look at the band of the ring and search for any damages, because of the nature of the piece. A vintage ring will require professional maintenance every 8-12 months, yet it requires the same care that we recommend for new rings – avoid using them to shower or sleep and harsh chemicals such as perfumes and lotions to maintain them at their best at all times. Lastly, have fun with it! The selection of vintage rings is huge, and the best part is that every piece has a unique story behind it.
ADVERTISEMENT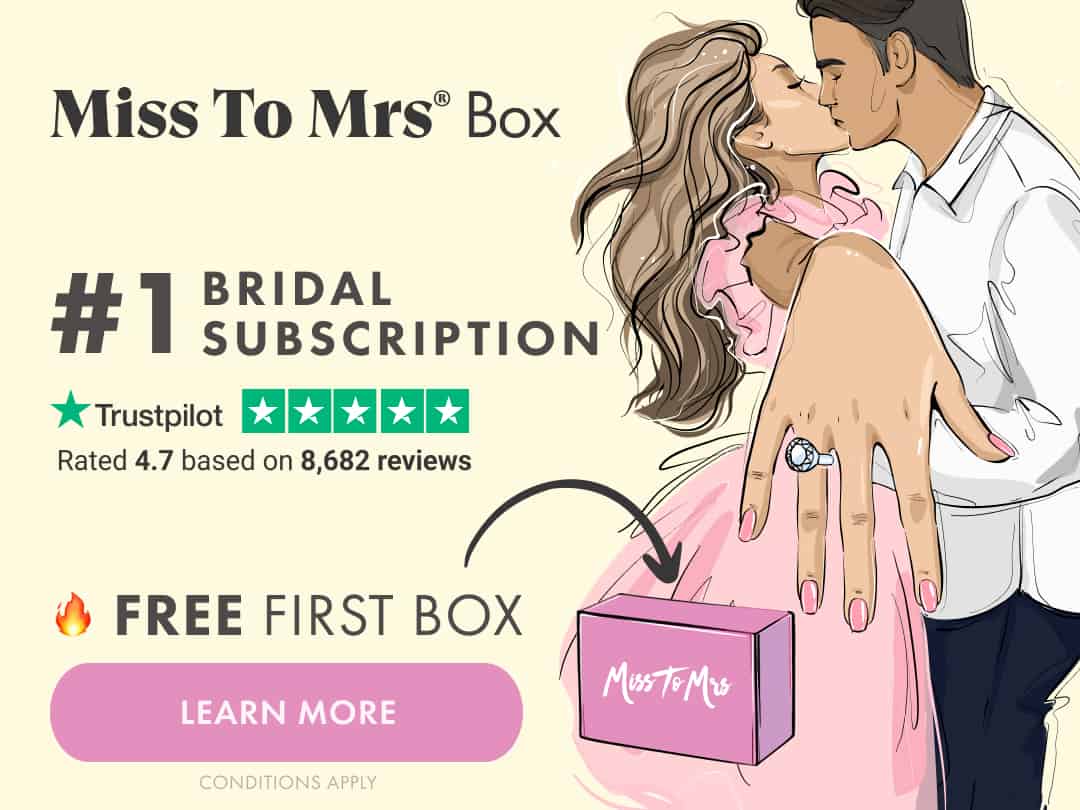 Prettiest Dazzling Halo Engagement Rings
Halo and cluster rings are very common on vintage engagement rings. Firstly, a halo is a type of setting that encircles a center gemstone in a collection of pavé diamonds. Secondly, a cluster ring is a setting where smaller diamonds are set close together to resemble a larger diamond. The commonality between these two settings is size and sparkle, and they became popular during the Art Nouveau period. The pros of having a halo and a cluster ring are the appearance of a larger size. Including this type of setting in your design will provide a bigger look to your overall ring with an added dose of shine.
The possibilities are endless when it comes to selecting a cluster or halo setting for your engagement ring. You can play with geometric shapes, and diamond sizes, and even combine different gemstones to create different looks. Even better, you can add a new halo to an heirloom gemstone, and continue to carry your legacy with a freshened-up style.
Art Deco Vintage Engagement Rings
The Art Deco era was all about glamour and sophistication. When comes to jewelry, it was characterized by geometric patterns and abstract designs. Following the geometric motif, Art Deco engagement rings include rectangular and triangular diamonds, often paired with colored gemstones such as the blue sapphire. If you are into that style, vintage rings from the Art Deco era are definitely for you! Fun, bold, and definitely out of the ordinary.
If you dig deep into Art Deco engagement rings, you'll probably realize that you will want to combine them all and design your ring. If this style fits your profile, prepare yourself to look at colored gemstones, mix and match, and fun patterns! I am sure you will find an antique that will become your most precious piece of jewelry.
Simple Engagement Rings: 49 Engagement Trends
Vintage – Inspired Yellow And Rose Gold Rings
Colored gemstones are very popular among vintage engagement rings. That being said, many use light pink and yellow stones, and metals were combined with them to create a uniform look. With a touch of color in the metal and the stone, diamonds were added to the setting strategically to bring a pop of sparkle into the overall design. Rose and yellow gold rings are beautiful because they are extremely unique and usually have one-of-a-kind designs. Moreover, they provide a very subtle color without affecting the beauty of the main stones, which many brides search for.
Rose gold or yellow gold ring can be found anywhere you are looking for vintage rings- all engagement rings really! Not a lot of people know that rose and yellow gold are as good as white gold, and some avoid even considering them for this reason. The reality is that if you are shopping for a vintage engagement ring, pick out a piece that calls you, one that was crafted years ago with someone with your style in mind.
Amazing Vintage Rings With Gemstones
Vintage rings not only were made with diamonds. Antique rings are popular for their use of colored gemstones in their designs. Blue sapphire, rubies, and emeralds lie among the favorite stones to use as a center stone in past eras- in all of their presentations. The best characteristic of colored gemstone engagement rings is that they are even more unique, and usually tell a story just by the way it was cut and mounted. The vintage engagement ring with colored gemstones is a great decision.
Colored gemstones are commonly known because they represent birthstones. In a way to provide even more sentimental value to your ring, find out your birthstone or your significant other's and include that in the design you are searching for! Other than that, selecting a vintage ring with a colored gemstone is all about your style and preference. Be aware that these pieces have been around for a long time, and buy them at reputable sources that sell transparently- meaning that they tell you whenever a stone is natural or treated.
Antique Style Engagement Rings
Nothing is more romantic than an antique-style engagement ring. The meaning behind each piece becomes so much more important when you think about the craftsmanship and eras that the ring has gone through. From intricate bands to geometric designs, halo settings, and old diamond cutting styles, an antique engagement ring will become a selection like no other.
When selecting an antique-style engagement ring, consider the era and style you are going for first. Moreover, consider the color of the metal and gemstones that you initially intended to use; most antique-style engagement rings have colored metals and gemstones, yet there are also amazing pieces in platinum and diamonds. Finally, be aware that you are buying an antique piece- so search for damages before proceeding with your purchase, this will avoid any problems with your ring later on.
Wedding Rings For Women: 56 Ring Ideas For The Elegant Bride
Vintage Oval Cut Engagement Rings
Oval-cut engagement rings were used in past eras with the addition of a halo. From colored gemstones to diamonds, the signature vintage oval cut engagement ring features a collection of stones around the main stone of the ring. The pros of this design are that it provides an elongated look, even bigger with the addition of a halo.
If you are looking for a larger size design, oval cut engagement rings with halos are for you. Among vintage styles, you will find lots of roses and yellow gold, adding to the romanticism of the piece. From pink sapphires to diamonds and everything in between, I am sure if you like the modern oval diamond look, you will find yourself obsessed with the selection of oval vintage engagement rings in the market!
Round Cut Engagement Rings In Vintage Style
Round cut engagement rings have been popular since the beginning of time. Because of advances in technology, today we use what we call round brilliant diamonds in modern designs. Vintage-style round cut engagement rings usually carry an Old European cut, which is a diamond cut by hand. It is amazing to think of the craftsmanship and time that jewelers in those times took to make engagement rings- I would say that is the biggest value in buying a round-cut engagement ring in vintage style.
Apart from Old European Cuts, there are also Old Mine cuts which are slightly more squared diamonds. Your selection will depend on your style, but be aware that these stones usually do not have certificates, which is why it is important to go to professionals and ask for damages before purchasing them.
Vintage Rings In White Gold
Many vintages rings come in rose and yellow gold given the style in past eras. However, when vintage-style rings were designed with diamonds, many jewelers preferred using platinum or white gold. This latter color will be a more timeless selection as an engagement ring, it is not that flashy and will never go out of style. However, it truly depends on what you like and the era that you are going for!
When selecting a whiter metal for your ring it is usually recommended to go for platinum because it tends to last more in color since it does not need a rhodium plating as white gold does. However, vintage rings are unique and could be limited, so don't worry. White gold is just as beautiful and durable yet will require more care and cleaning. You should always avoid using your ring while showering, sweating, or sleeping, and contact with lotions, creams, and perfumes to maintain its durability.
Vintage Wedding Bands
Vintage wedding bands usually carry cluster designs or an antique style called milgrain. If you like the antique look but prefer a modern engagement ring, this is the best way to complement your style! Go for an antique wedding band design.
From vine-engraved designs to eternity bands, solid metal rings, and milgrain settings, you can find just about anything within the vintage wedding band category. The good part is that if you already have an engagement ring you can narrow it down to something that truly complements it- be it with the same gemstone or in the same metal color. Inspired by the older and more romantic eras, your vintage wedding band will be stunning and timeless either way.
As I said earlier, there is no more romantic choice than vintage engagement rings! These pieces carry so much sentimental and historical value with them, making them that more special for anyone buying or receiving them. There is a huge array of options in the market for vintage engagement rings– from Art Deco styles to Edwardian Styles and everything in between. I am sure you will not regret finding your most precious piece within it.