Figuring out your – or your loved one's – ring size is easier than you think! There's no reason for you to wonder how to measure ring size with us around. There are plenty of at-home tricks and tools that you can use and we have them all laid out with easy-to-follow instructions and printable tools for foolproof results.
Read on and find the exact size you're looking for so that ring feels like home once it's slipped on your finger.
Engagement Rings Shopping Tips
Nicole Wegman
Expert Tips
How To Measure Ring Size At Home?
There are a few methods that you can use to figure out how to measure her ring size at home.
Wrap a length of string or dental floss around your finger, and mark where the end meets.
Wrap a thin piece of paper around your finger, and mark where the end meets.
Bring another ring you have and measure it with the jewels mandril.
Wrap a tape measure around your finger and note the length.
If you are still in doubt, you can watch this video to learn more about taking accurate ring size measurements at home:
All you're doing here is figuring out the length in any unit of measurement.
Once you know that, there's a handy international ring chart in the next section that you can use.

How To Measure Ring Size In cm And mm?
Simple use our international ring size chart. Now when you have measured the finger with the methods mentioned above, just choose the closest measurement to find out the corresponding size.
Diamond is an international business and since the majority of countries that deal in diamonds use the metric system, this is what you'll have to use to find your perfect ring size.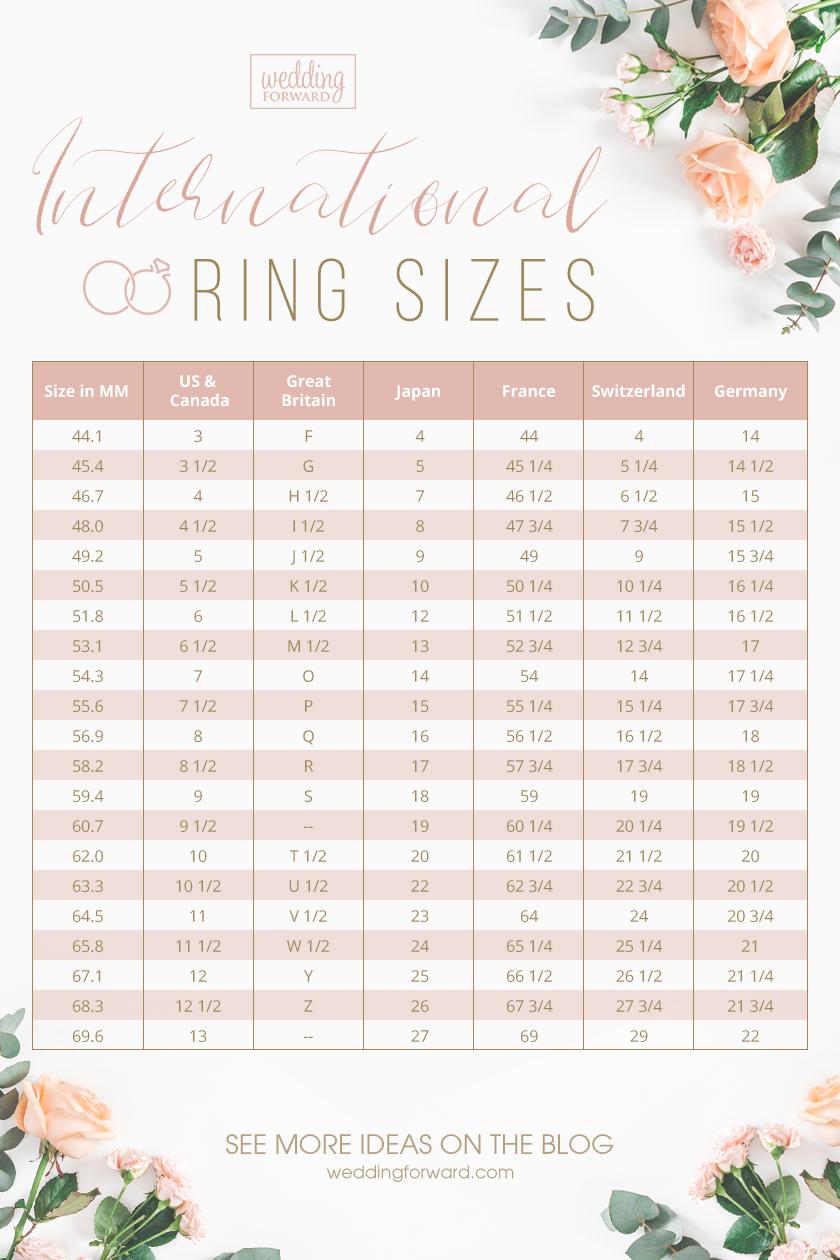 If you're measuring in mm (millimeters), it will be a snap to use our table. To convert mm to inches, use the simple formula 1 inch = 25.4 mm. If you want to measure in centimeters, then simply divide the value in mm by 10.

How To Measure Correct Ring Size Online
To measure ring size, simply place the ring you currently own over the circles until you find a match. If you are between sizes, order up.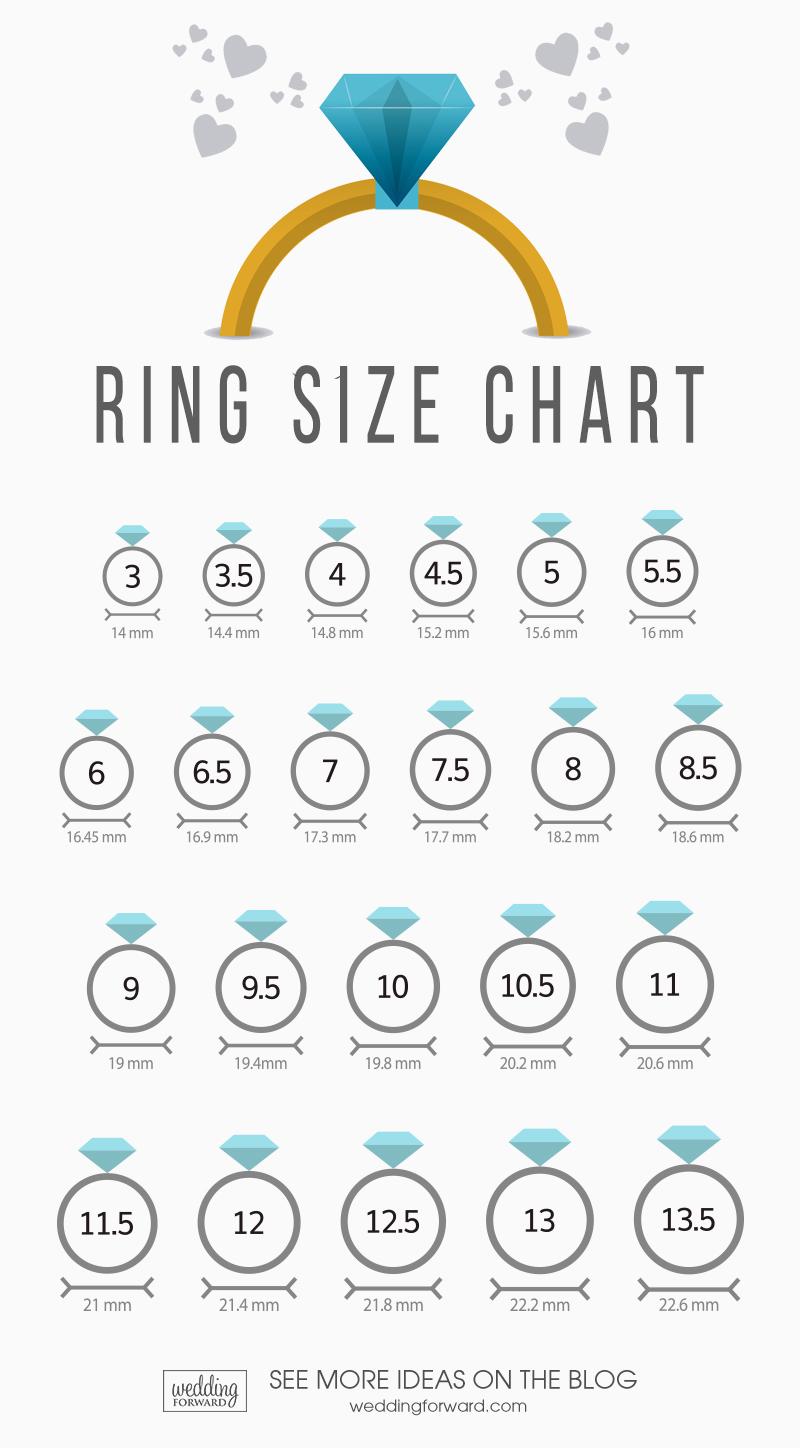 The string method isn't an exact science, so it's best to use this engagement ring guide for the proper size to double-check before you're off to make your purchase.
Also, we have a helpful guide for those of you wondering how to measure ring size for online shopping. Use this online Ring Size Wizard – a simple online tool to know ring size.

Tips On Measure Ring Size With Paper
The next bit of help teaches you how to measure ring size with paper.
You can use the first secret weapon in our toolbox; this printable sizer.
Wrap this around your finger to find your exact size.


How To Measure Ring Size With A Ruler
Using a ruler to measure your ring size isn't the most practical, but it's not impossible.
Measuring ring size with a ruler involves choosing a starting point on your finger as point 0.
Next pivot the ruler around your finger, never letter the ruler move away from your skin.
Once you've spun the ruler completely around your finger back to point 0, you'll have your measurement.

Measure Ring Size With String
Using a string is one of the more simple approaches.
Take the string and wrap it around your finger exactly where the ring is going to lay.
Straighten out the string and place it next to a ruler. If you're using inches, refer to our conversion formula mentioned before.
If you're using millimeters, go directly to the international sizing chart we've provided to find your size.
How To Know Ring Size With Tape Measure?
This measure is fairly similar to the string method but skips the step of having to measure.
Tape measures are a lot thicker than string, so you'll have to pay close attention to placement when measuring.
The trick in both is not to be too tight or too loose.
The string should be firmly against your skin, but not digging into it. This produces the most comfortable size.

How To Measure Ring Size From A Ring Without Her Knowing?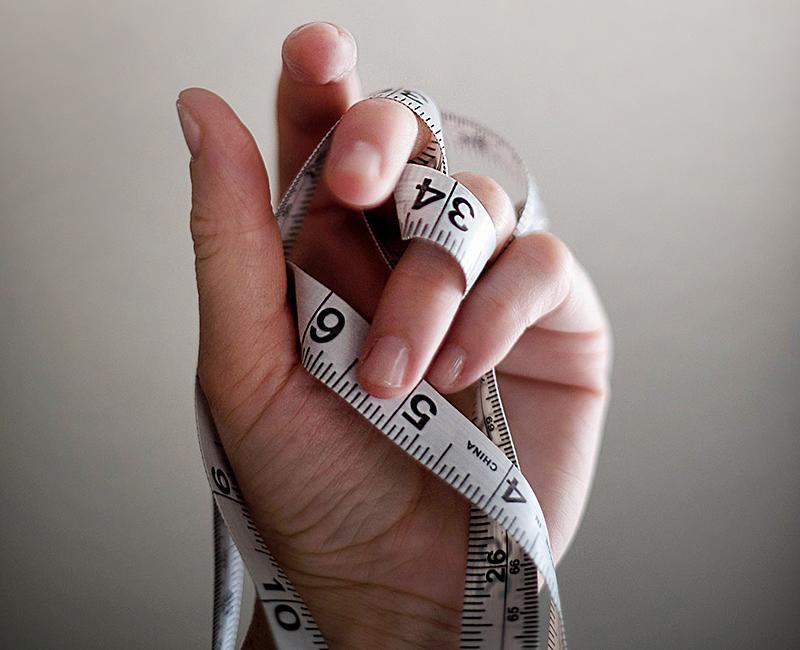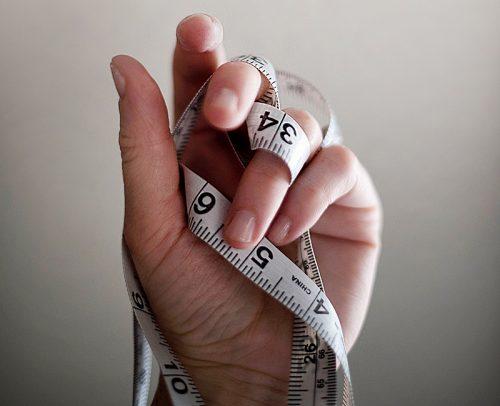 If you are asking yourself how to measure ring size from a ring, there are 2 surefire ways to get her ring size without her knowing.
In both cases, take note of a ring she loves to wear that appears to fit comfortably.
When she takes it off, be prepared with a bar of soap (or even playdough if it's more convenient) and press the ring into it to make a mold.
If you don't have the luxury of that much time, option B is to slip it onto your pinky finger and make a mark where it fits.
Use the above-mentioned methods to determine the measurement.

Measuring Ring Size For Silicone Ring
How to measure ring size for a silicone ring?
You can use the same measurements, methods, and international sizing as a standard ring.
However, compared to a standard metal ring, silicone behaves differently. There's a little more flexibility, and the material does stretch ever so slightly.
It's best, especially if you're in between sizes, to air on the smaller size to take advantage of the flex and stretch nature of silicone.

How To Measure Man's Ring Size?
The way to measure a man's ring size is no different from measuring a woman's finger, and the sizing chart is the same.
The one difference is that men's rings are usually a little thicker and a little broader. The dimensions of the ring make it feel tighter, so moving a half-size-up is usually needed to maximize comfort.
How To Do Ring Size Without Taking Measurements?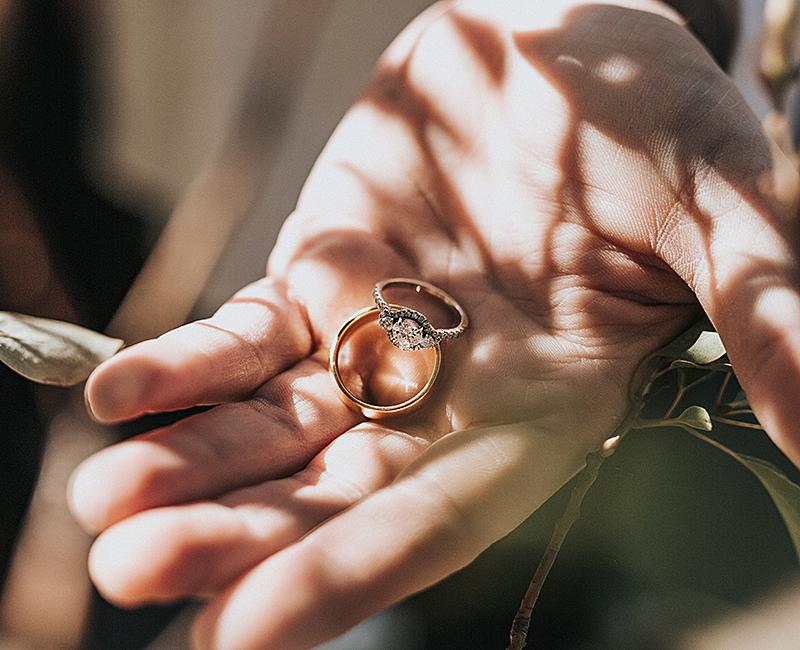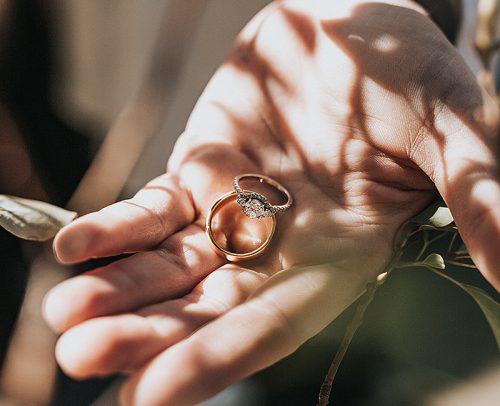 If you are planning a wedding and buying a ring for someone as a surprise and all else fails, hold her hand.
Make a mental note of how large her finger is in your hand, and try to find something around the house that is approximately the same size so that the jeweler has a reference point.
If you're using this 'guesstimation' method, it's better to go with a larger size.
This is much easier to resize than a ring that is too small.
Whether you're measuring your finger or choosing an engagement ring for a surprise proposal, the point of taking a measurement is so that the ring feels as natural on the finger as possible.
While you are taking your measurements, it's best to keep in mind how much fingers can change.
They are thicker when they are warmer – so the time of day and seasons play a role, and the ring also has to get past the knuckle which is often wider than where they sit.
For best results, measure your finger at the end of the day and leave a little room for the knuckle.