Stunning Diamond Engagement Rings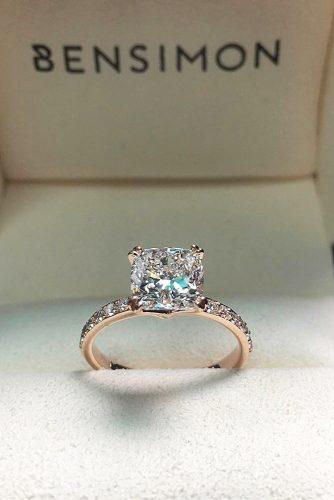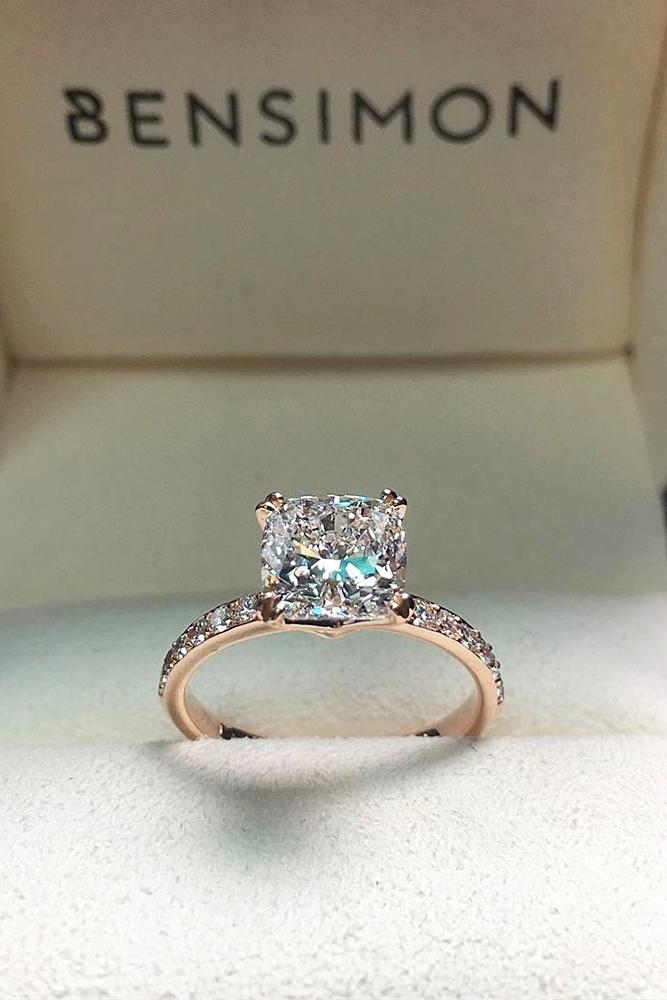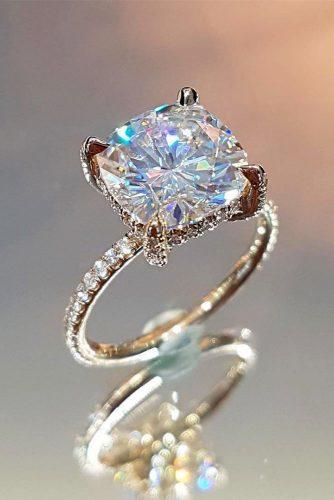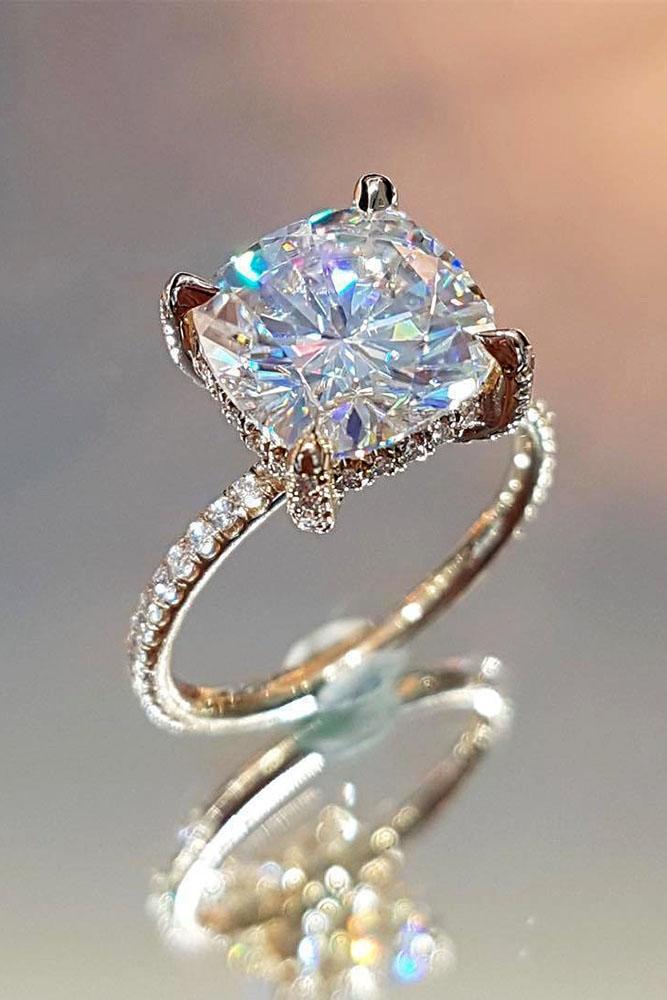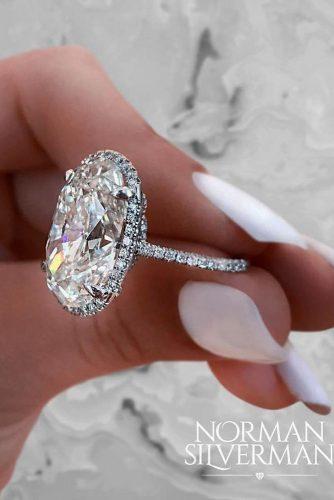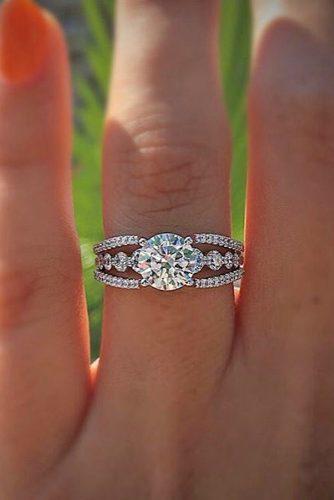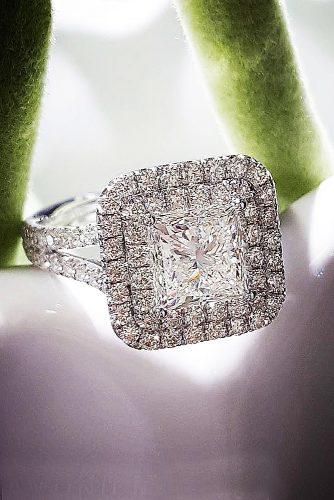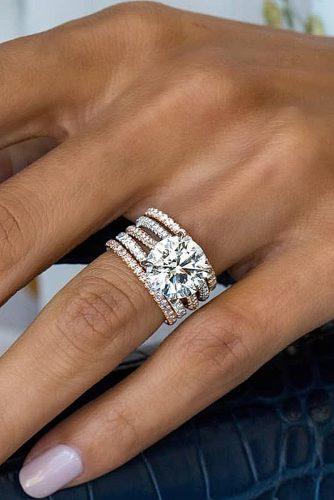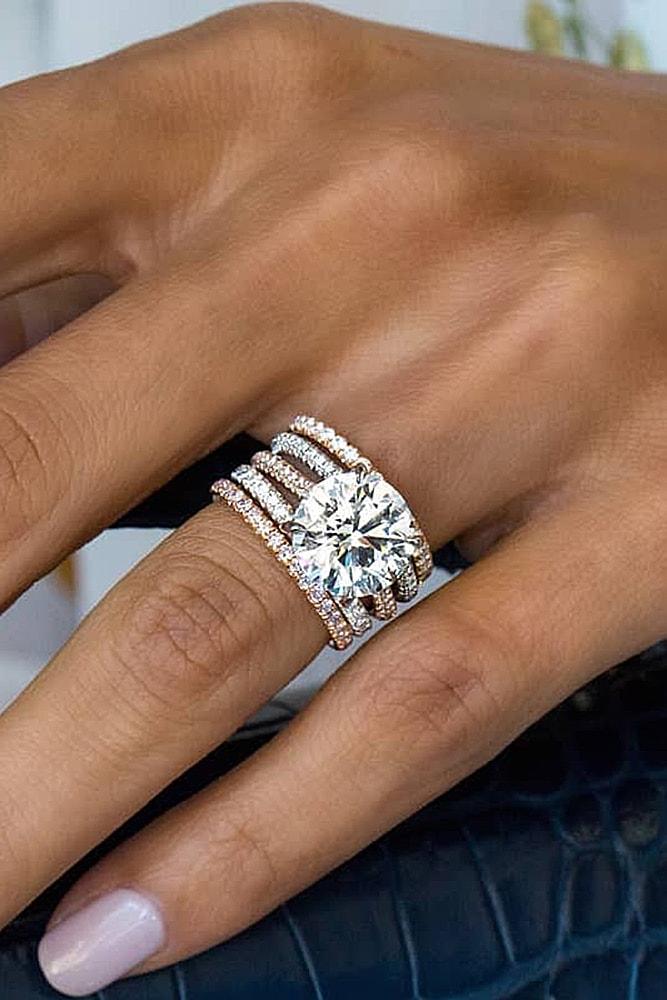 Modern Engagement Rings For Women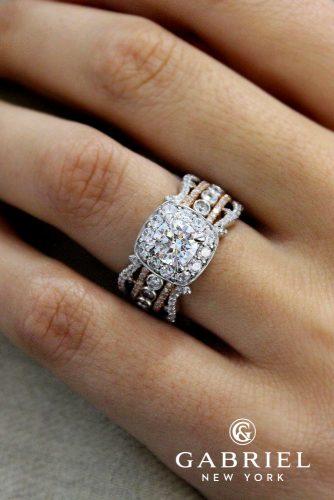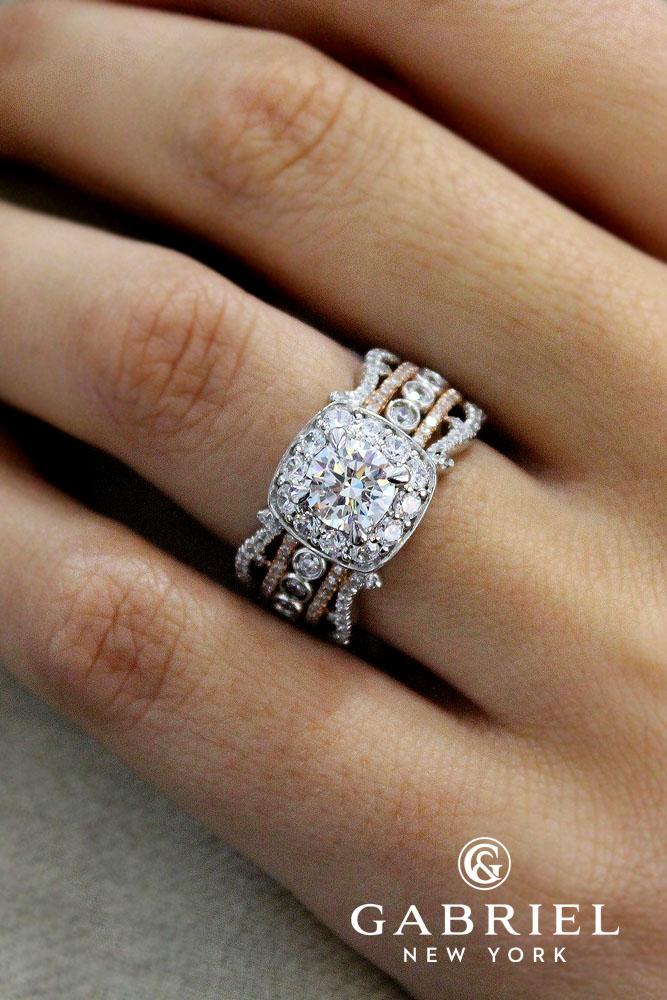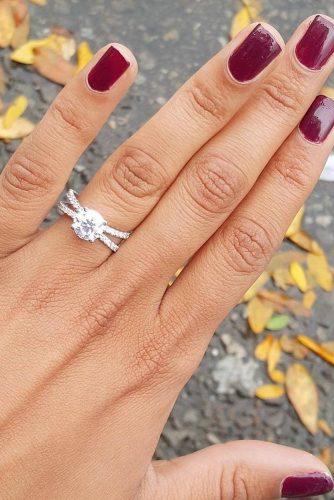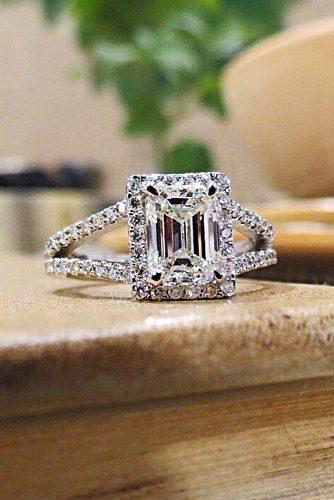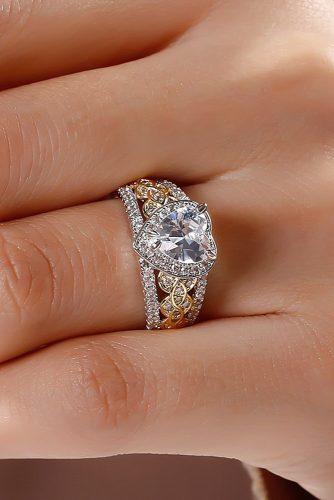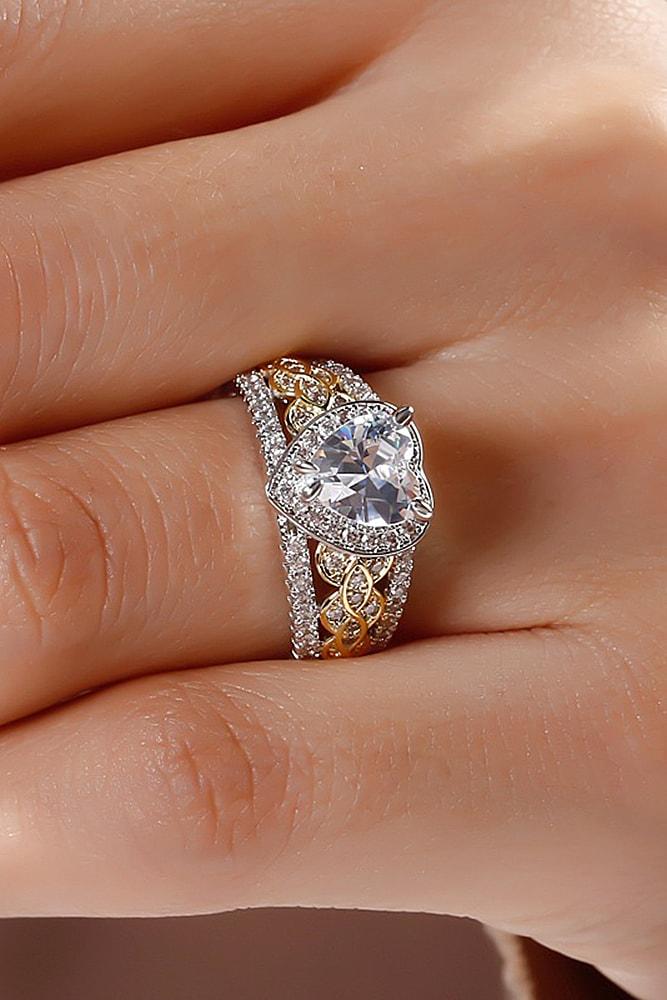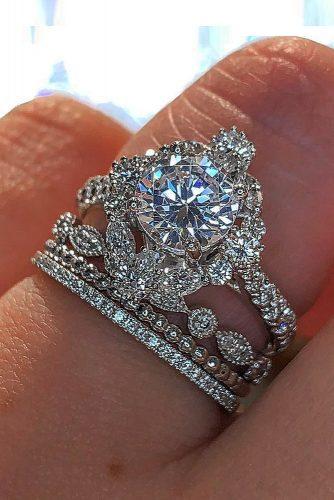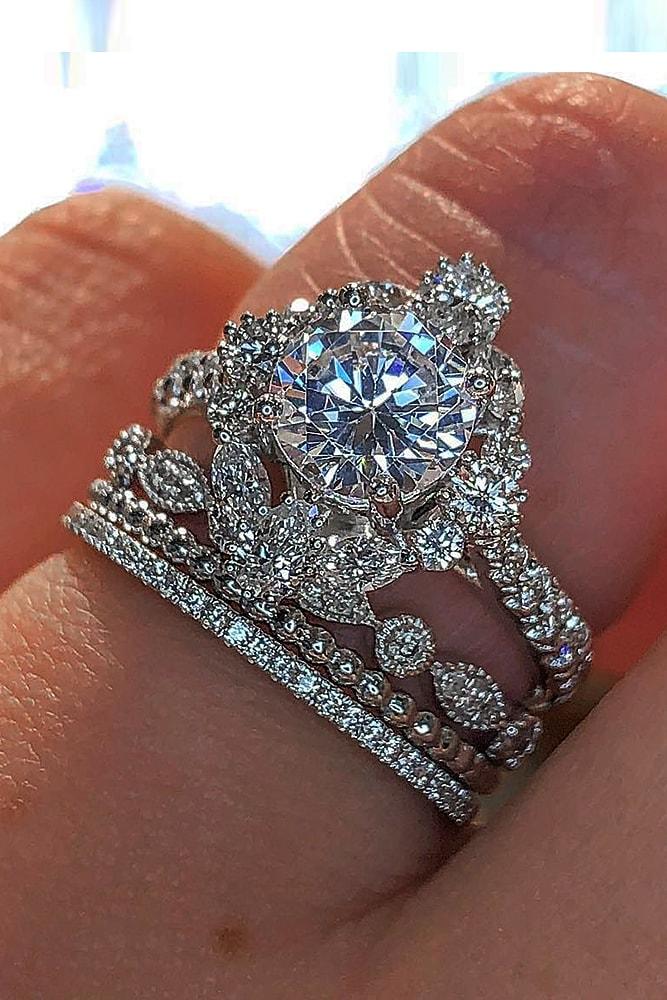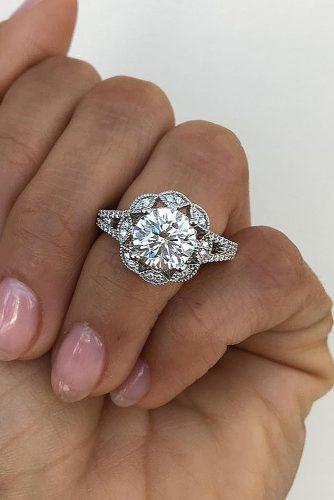 The mounting is literally the ring itself. As a rule, most brides already have a color in mind which are traditionally either some variation on silver or gold. If this is your first ring, remember to make sure that you don't have any allergies to particular metals. After choosing your metal color metal, you'll have to check out a few different looks. Two can't-miss classic styles are the Cathedral and Tiffany Solitaire.

Head And Shoulder. The head is the pronged object that holds up the diamond. Namely, the shoulder is where the head sits in the ring. Often taking a back seat to the diamond, the head can be quite intricate with prong variations such as 4 and 6 orientations, v-tips, buttercup heads, tulips heads, basket heads, and much more. (See more ideas:
Gabriel & Co Engagement Rings Extraordinaire
) After choosing the diamond, you'll want to dress it up in the most flattering setting.
Breathtaking engagement ring with five bands
(Photo 7)
in mix of white and pink gold.