SPONSOR HIGHLIGHT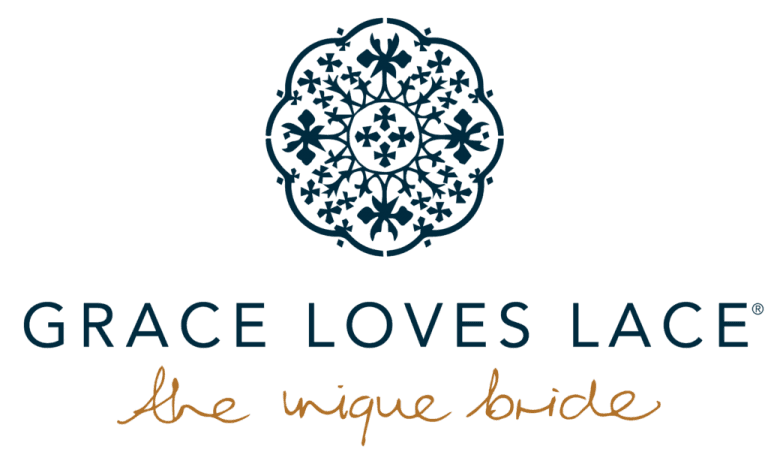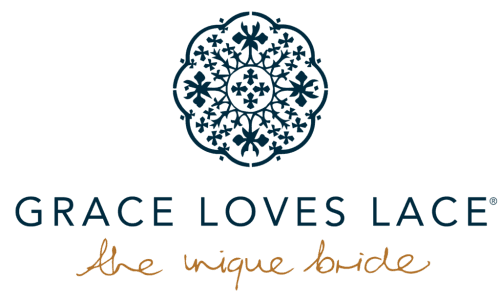 Grace Loves Lace, one of the most iconic bridal brands, is happy to announce the opening of its showroom in New York! You simply must visit their new New York showroom to see and fall in love with their stunning designs of wedding dresses! These astonishing dresses are inspired by the most legendary and influential women from past and present and are proof that modern brides don't have to sacrifice style for comfort. So all of the dresses include an impressive range of daring and adventurous designs. These luxurious wedding gowns make truly breathtaking bridal looks. Their elegant silhouettes, delicate materials, finest European laces have everything a modern bride can dream of.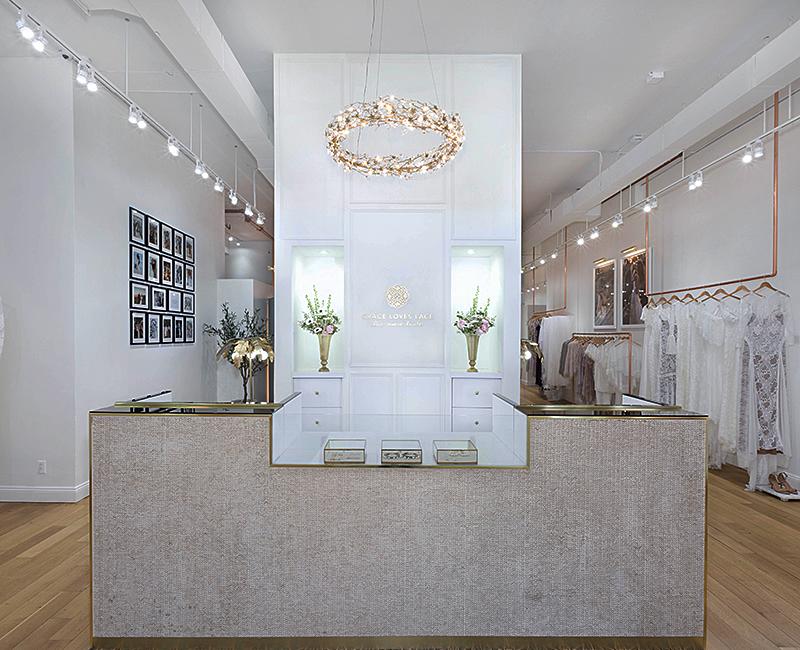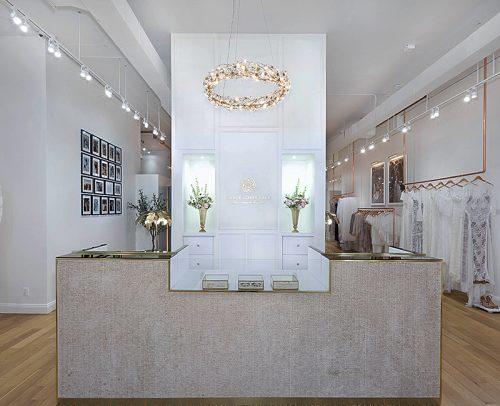 Grace Loves Lace has its own unique style, that is easy to tell. Its trademark lace layers and comfortable perfect fit silhouettes will win your heart the moment you see their stunning beauty. Grace Loves Lace wedding dresses are designed & handmade in Australia, with a net of showrooms around the world.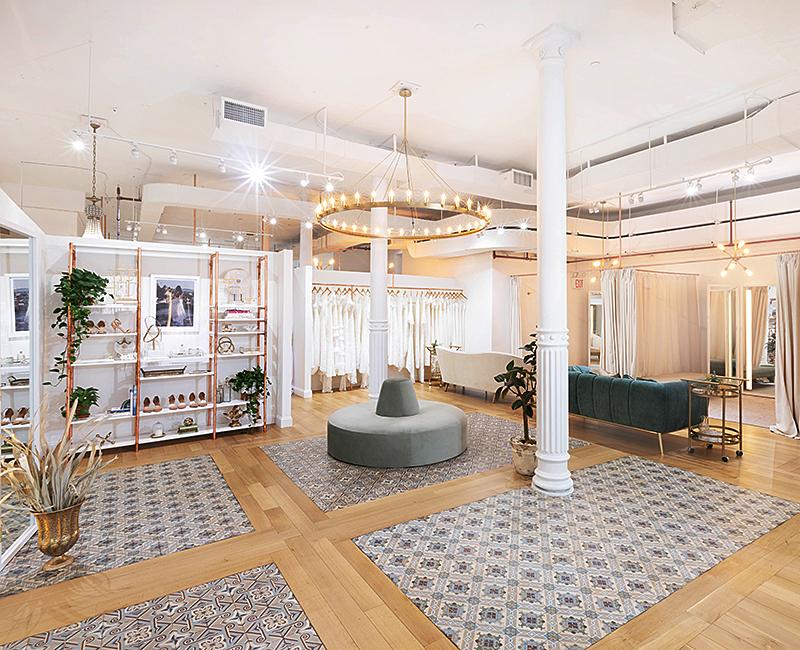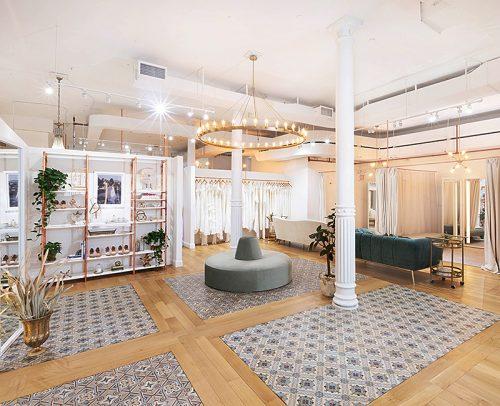 So, now it's time for New Yorkers to get the ultimate chance to experience this award-winning service and Aussie hospitality in Soho! A personal Grace Love Lace Stylist will help you choose the perfect dress and accessories, as you are sipping a cool glass of sparkling or a cup of signature Australian rose tea!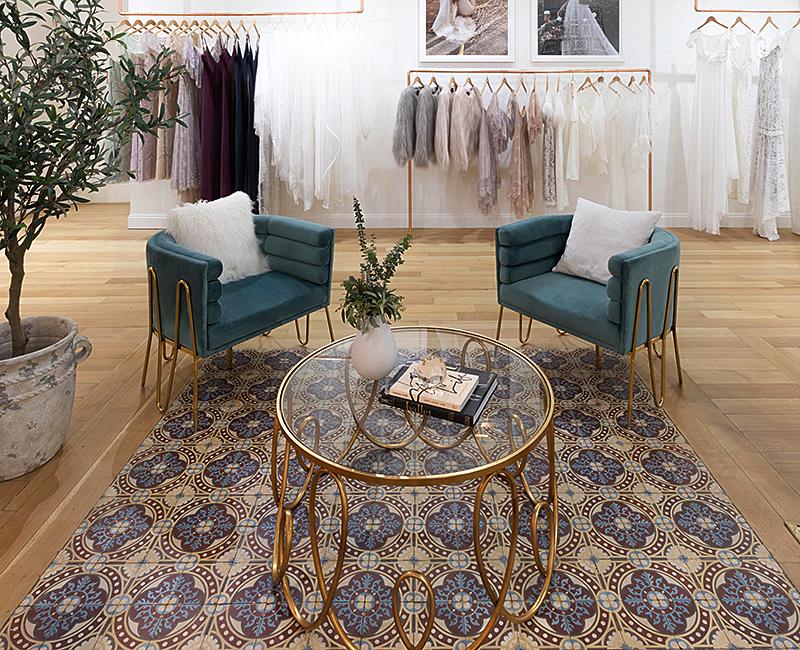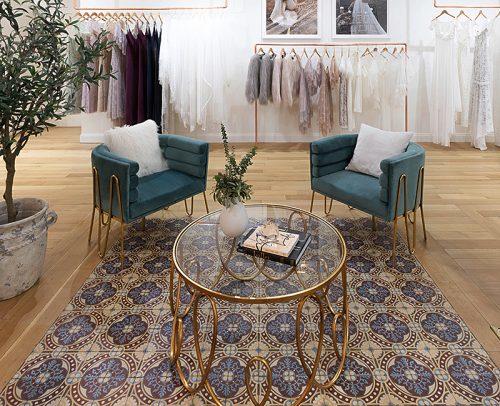 Sensual Sol With Intricate Details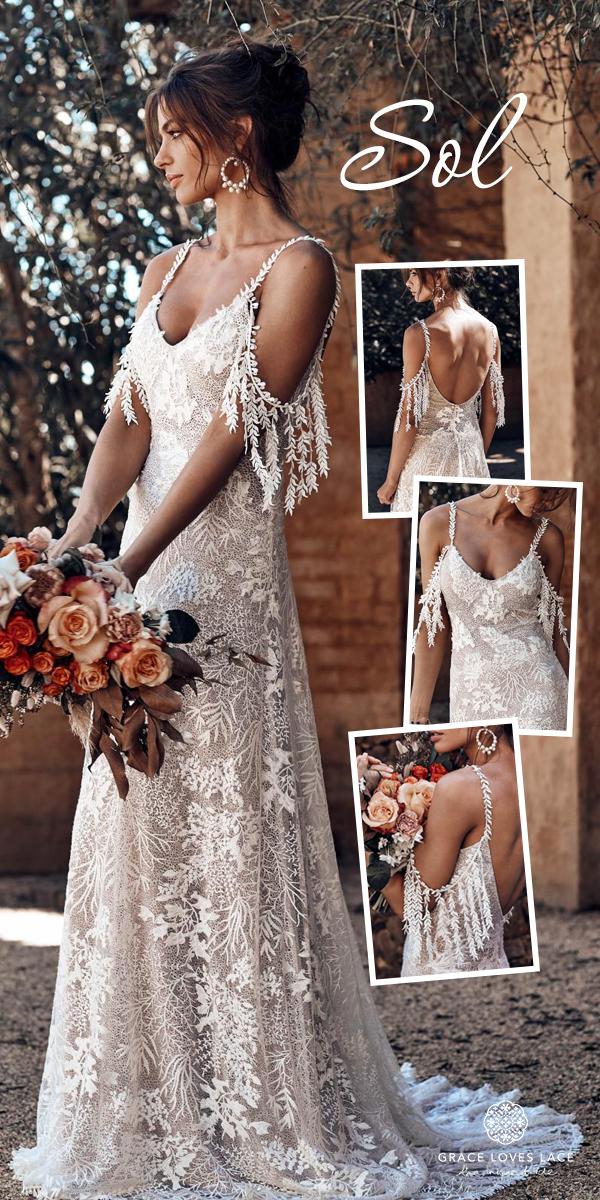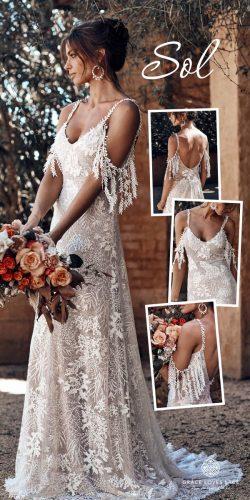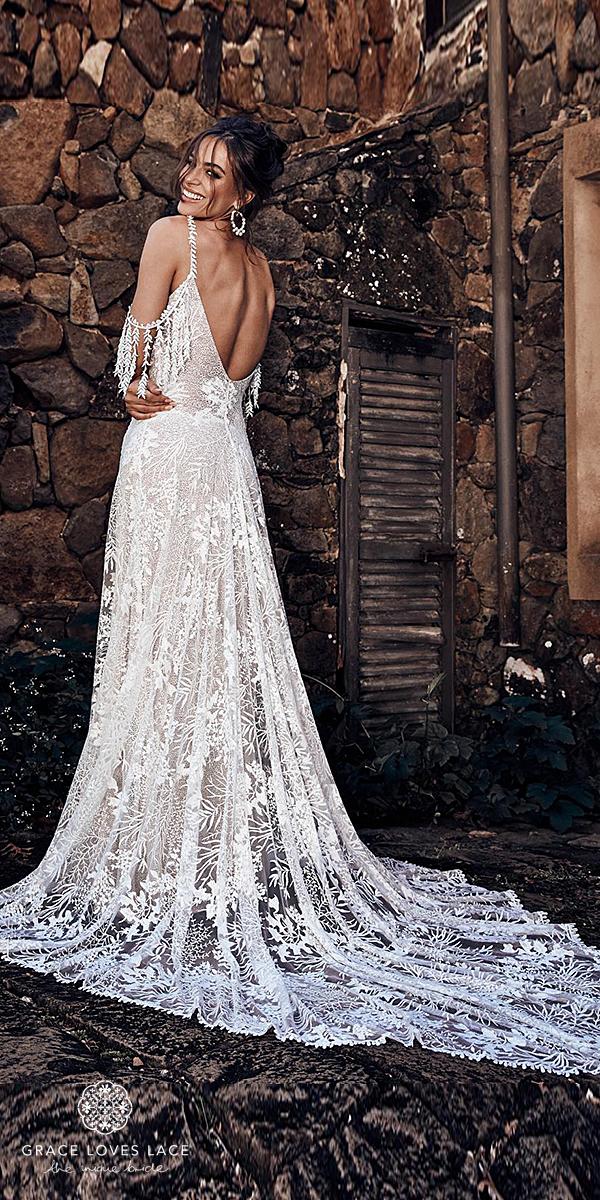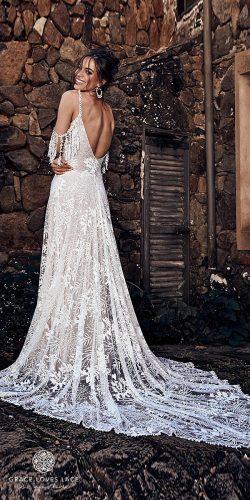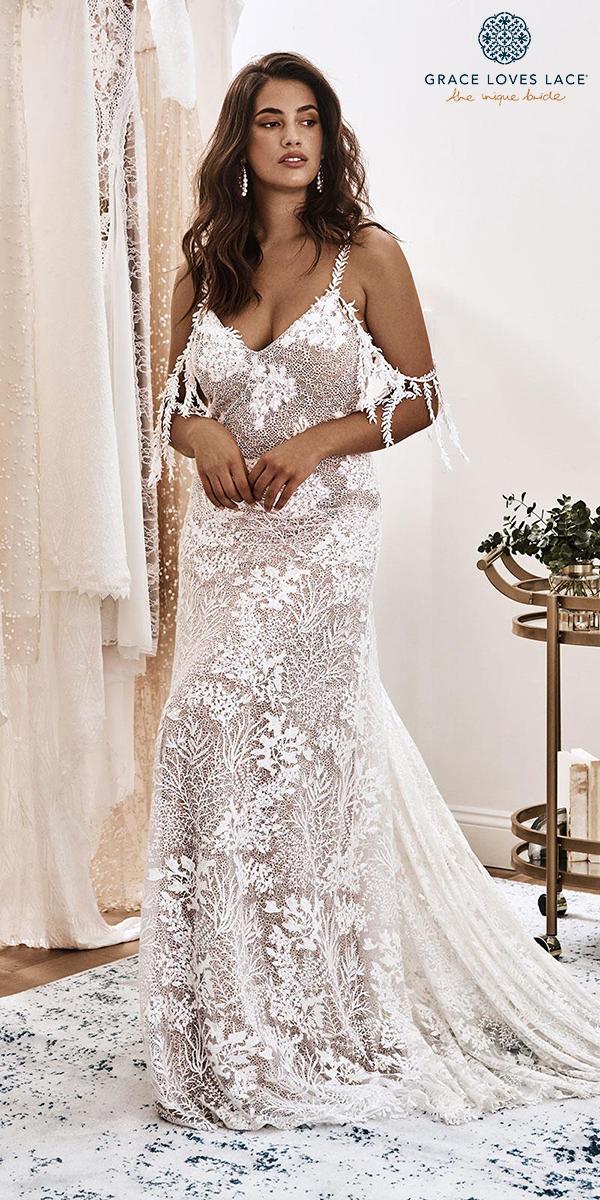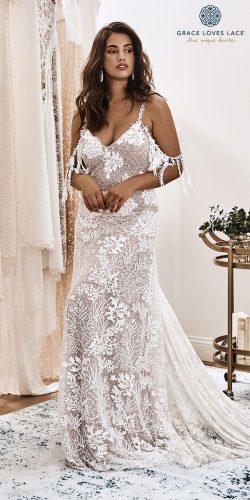 Ultra-feminine and soulful, the Sol wedding gown has a minimalist silhouette, a new exclusive secret garden ivory tone embroidery of amazing texture and intricate detail. Optional off-the-shoulder armbands give this model a truly magical out-of-this-world look to die for. Trademark GLL lace layers, low V-back and a V neckline complete the image.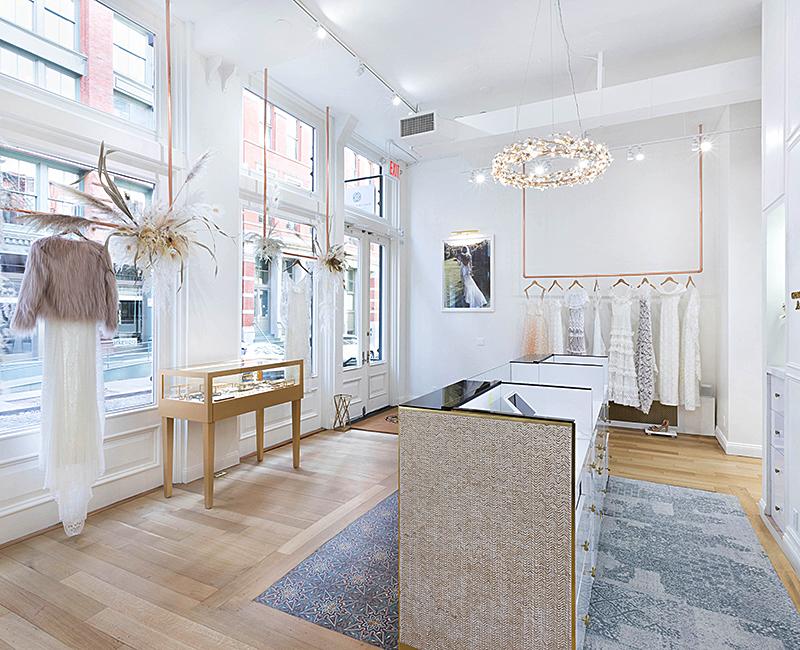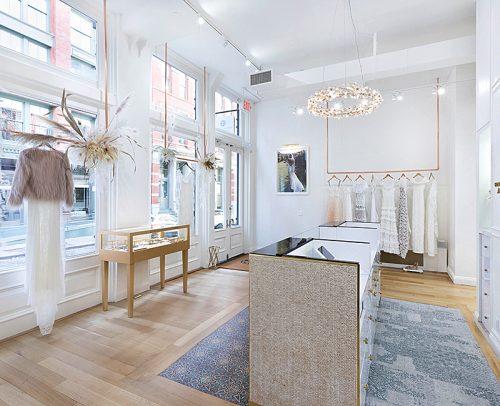 Classic Tulle Menha Dress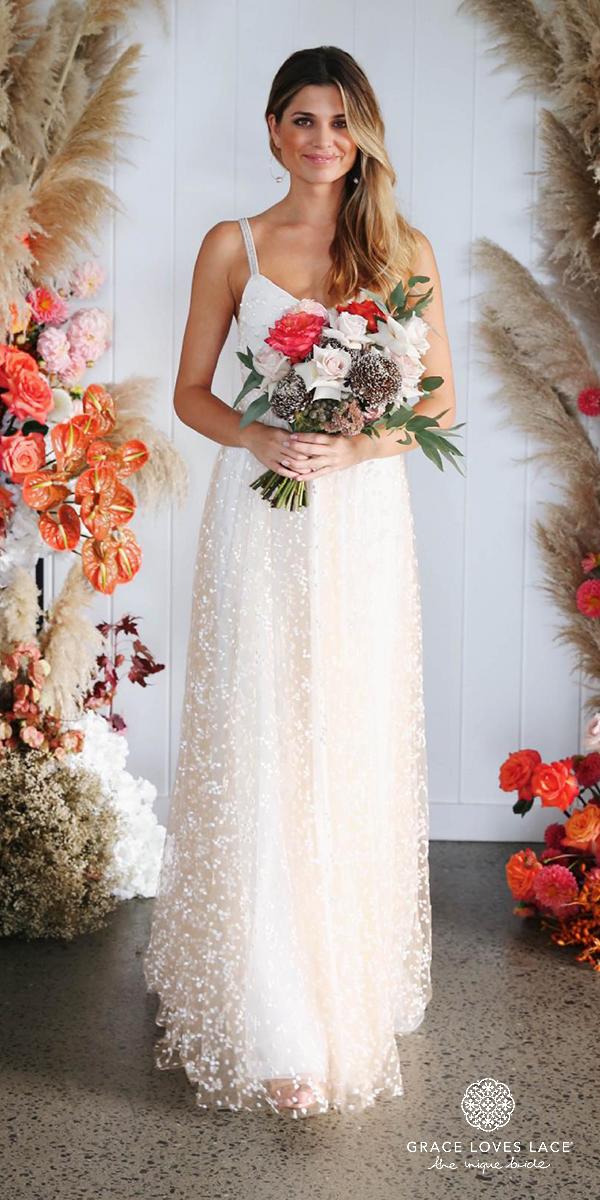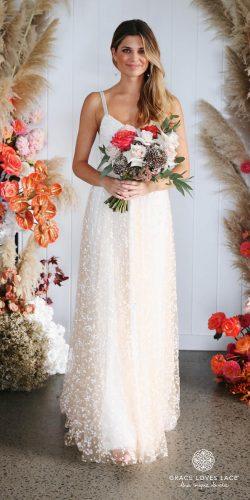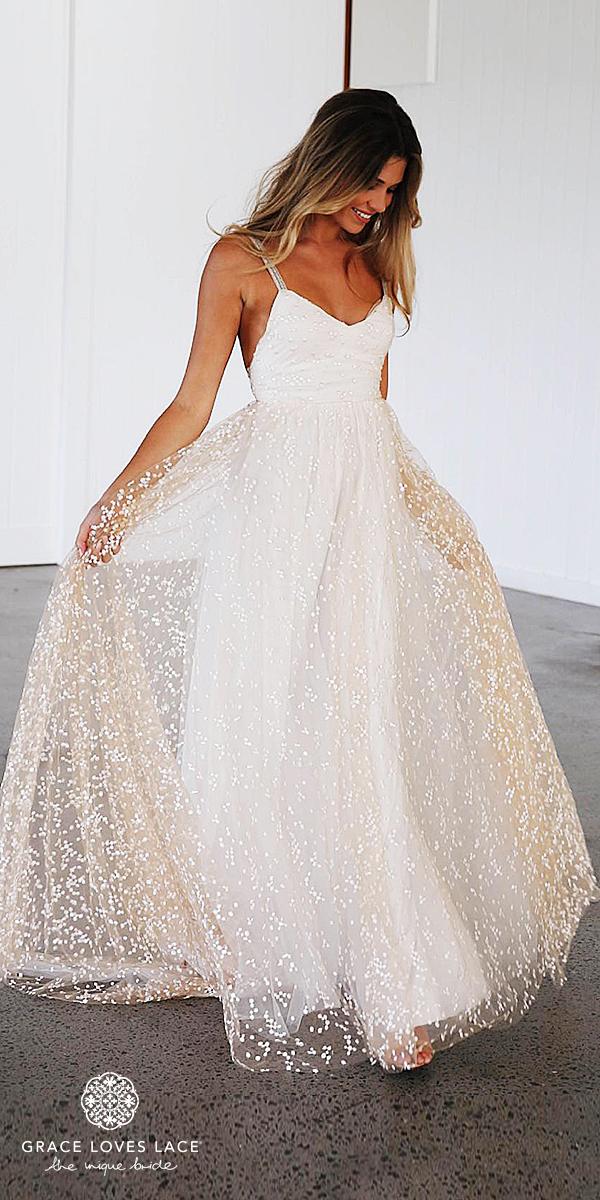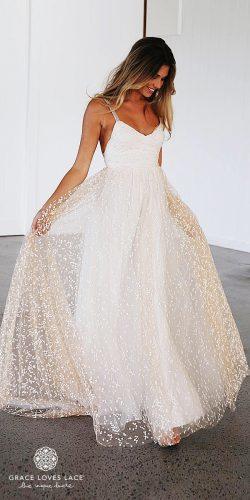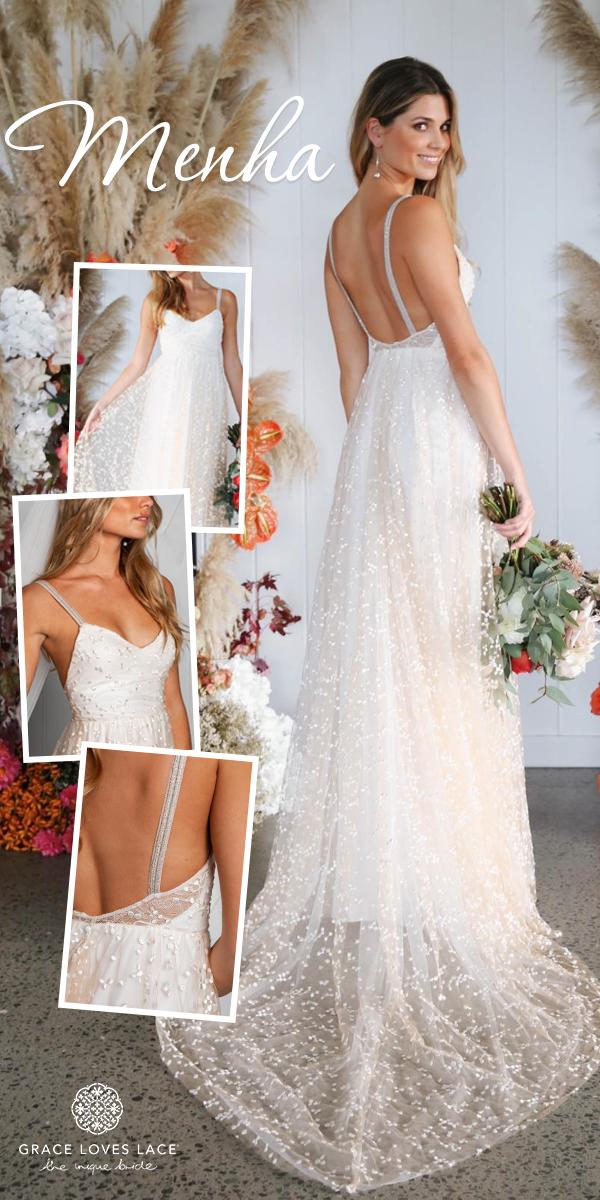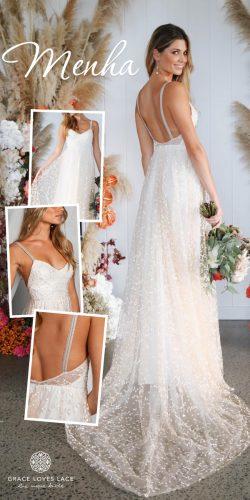 Exclusive blush tone net base and ivory hail spot embroidery, beaded straps – this dress is created for a woman, who cherishes romance and movement. A breathtaking classic flatters the bust and waist with its fitted V-neck bodice and elastic waistband. A full circle layered ivory tulle skirt makes Menha dress unique, timeless and unforgettable.


Chic Leon With A Unique Diamond Pattern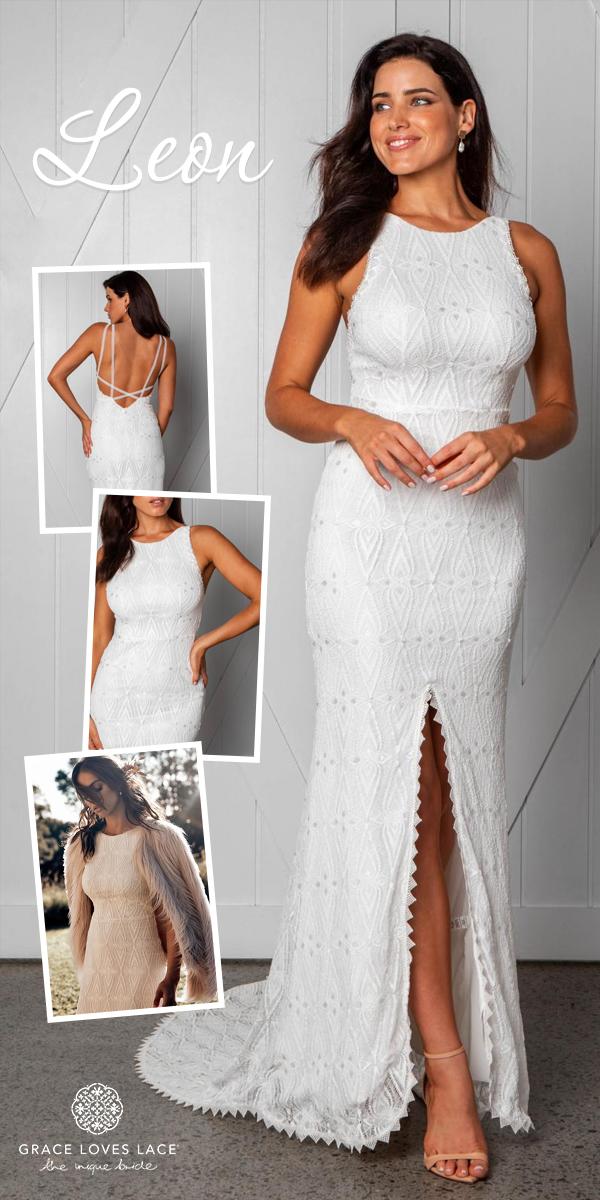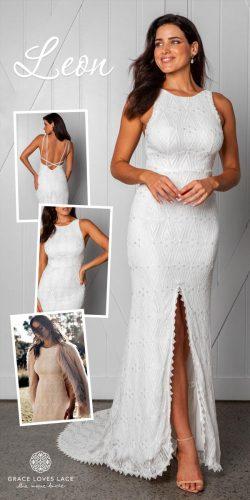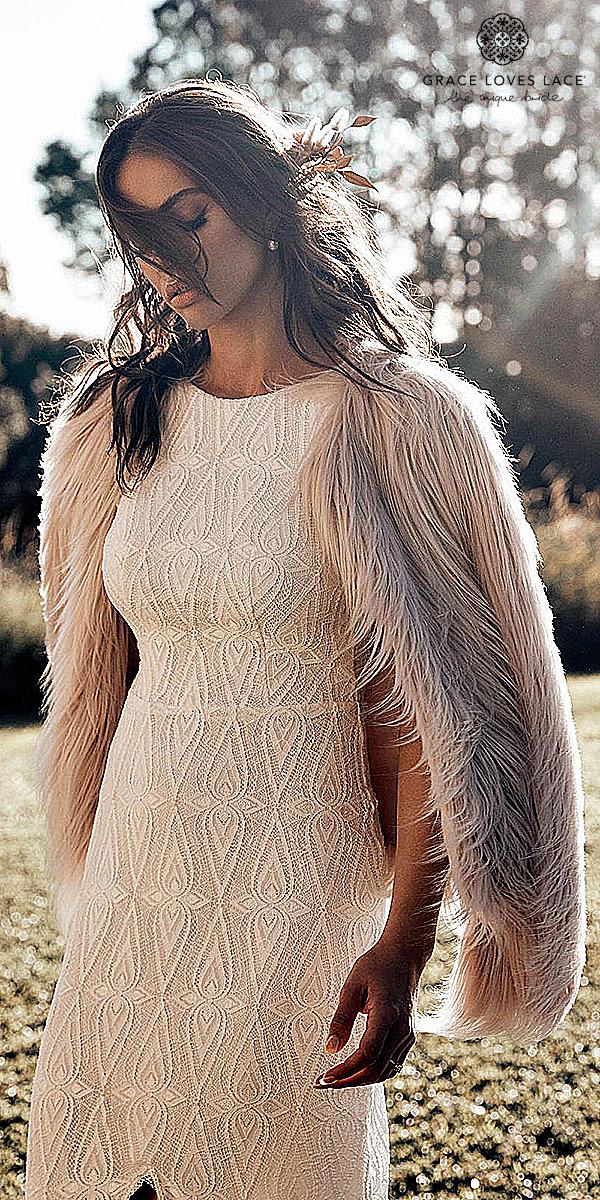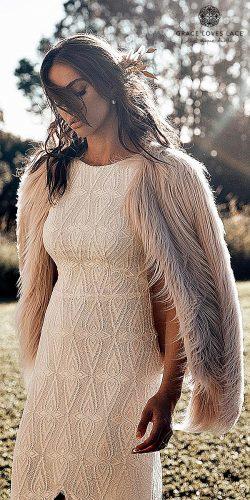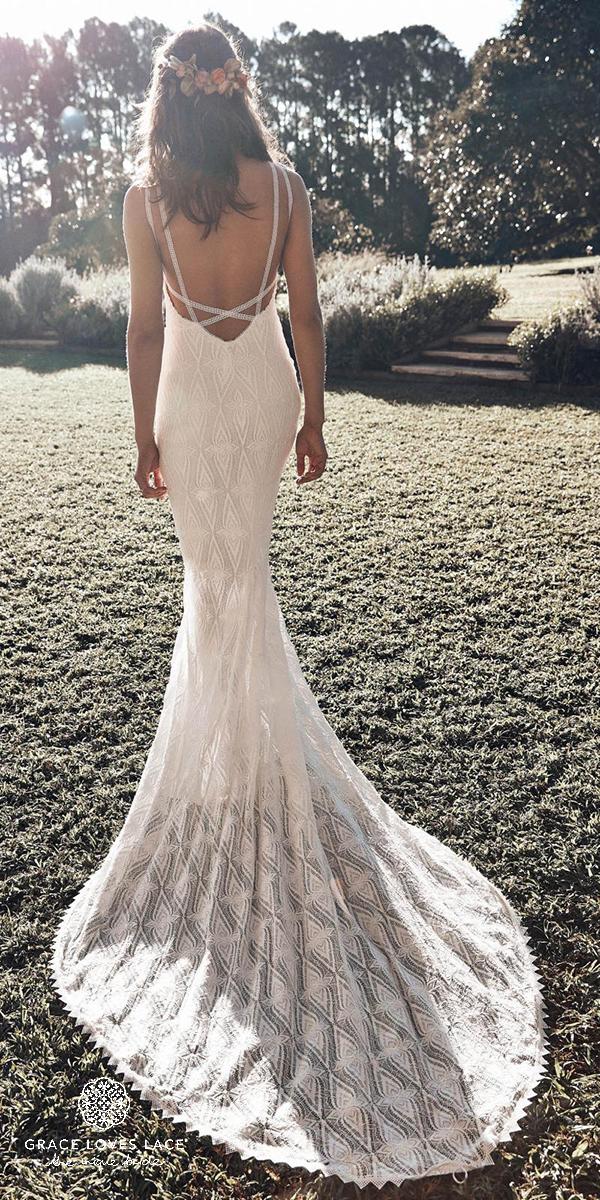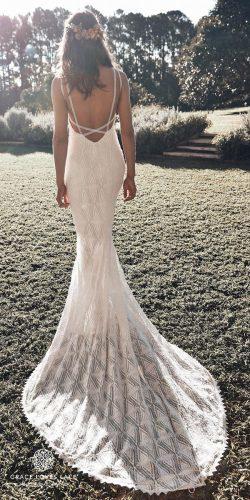 Exclusive stretch European lace with a diamond pattern of the Leon is effortlessly chic – feel the confidence and elegance! Its flattering figure-hugging silhouette has a stunning low open back with double crossover back straps and center-front split in the skirt. A perfect dress for the modern woman, who wants comfort and elegance.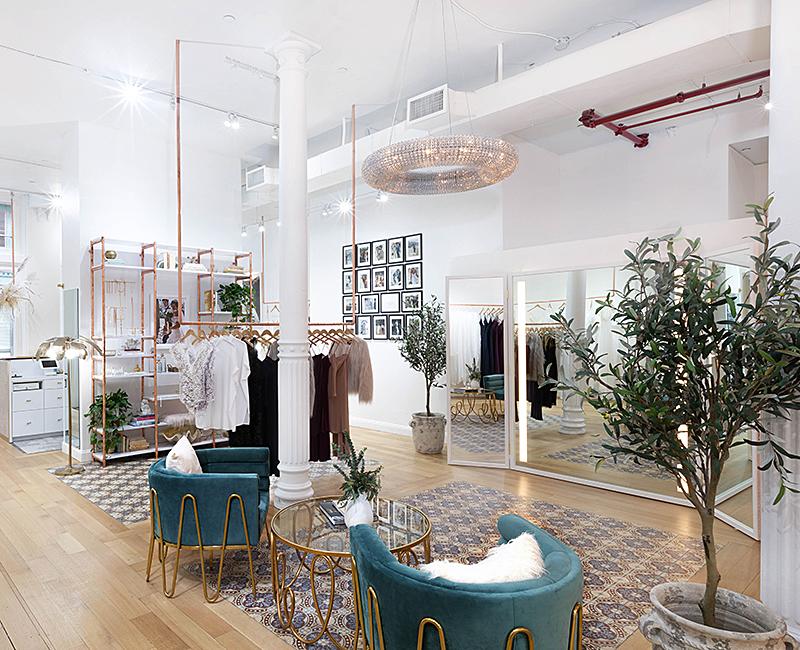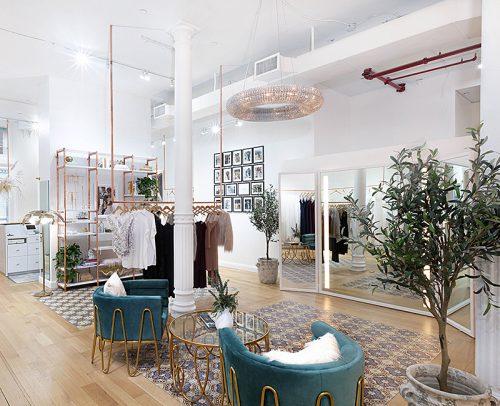 A Breathtaking Open Back In Harri Dress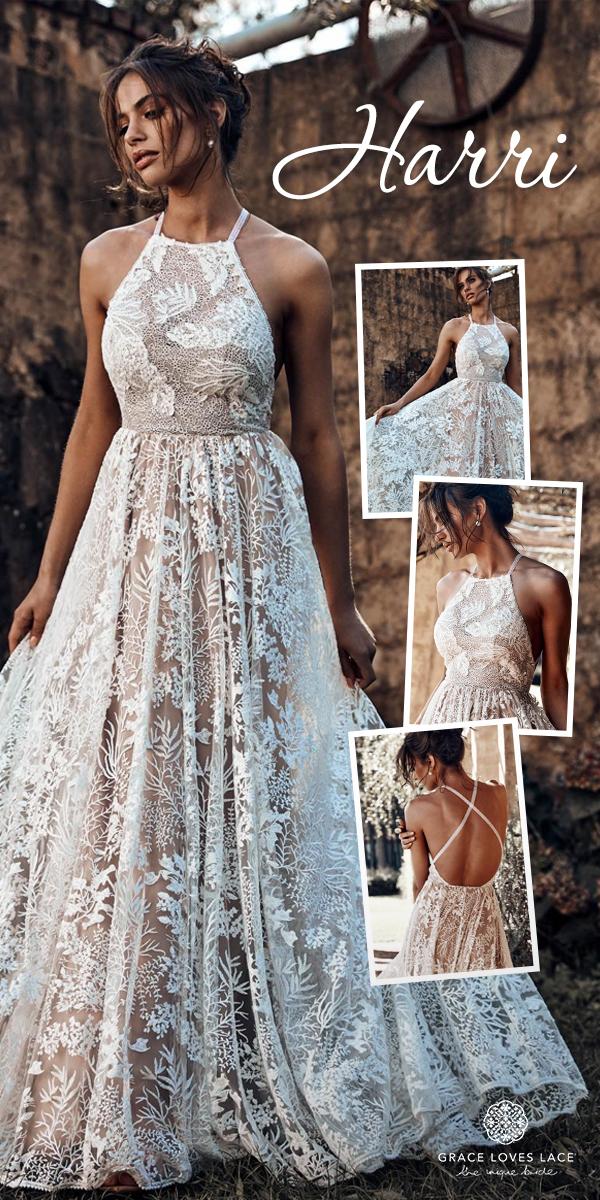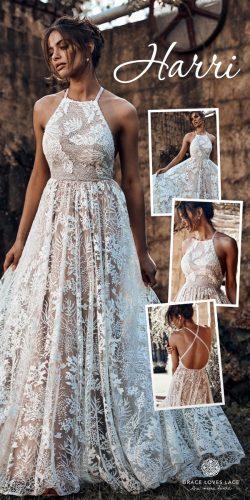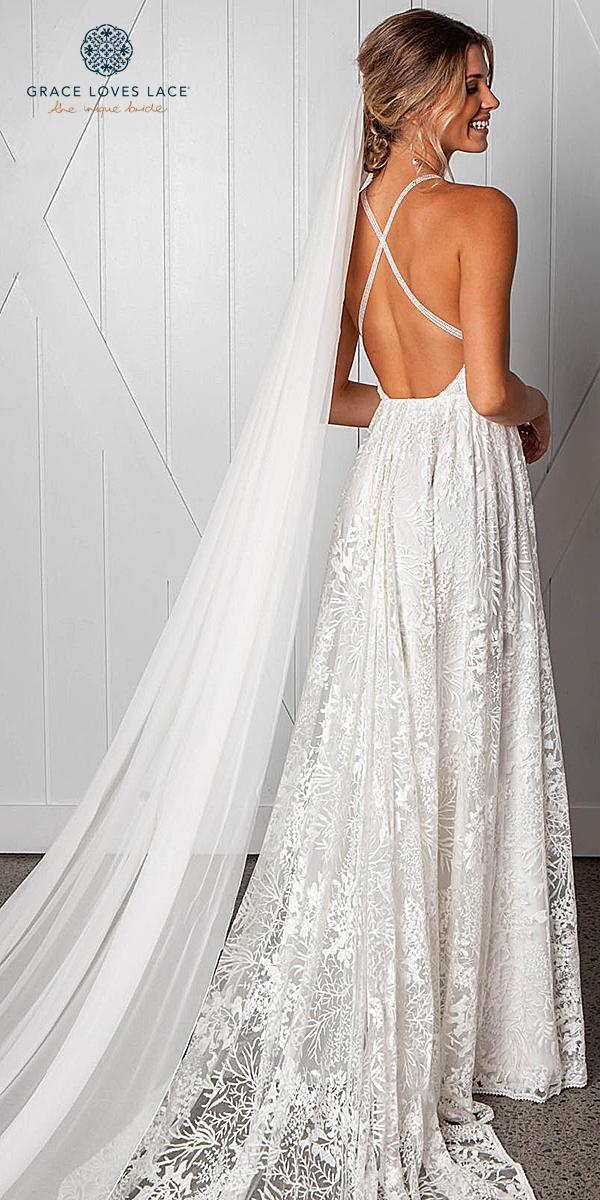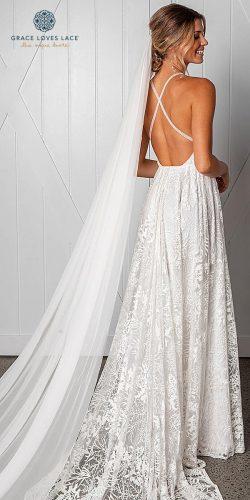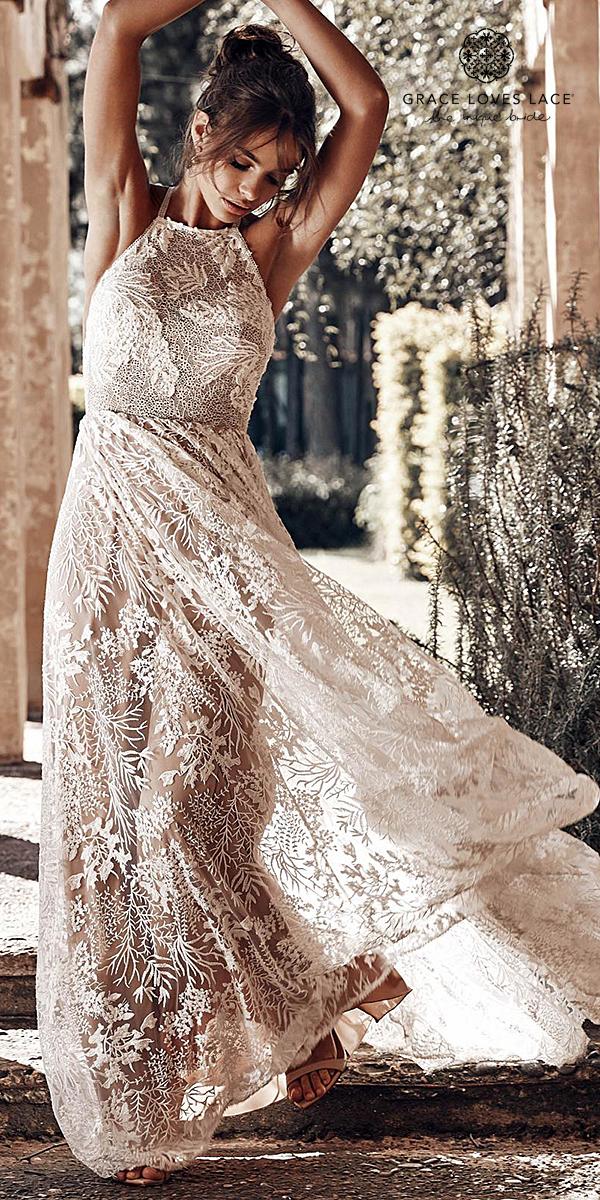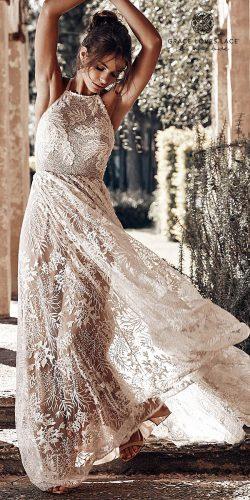 A magnificent Harri wedding gown is an instant icon, that is sure to take your breath away. Its flattering silhouette with a chic high neckline, a breathtaking open back with crossover straps and a fully lined skirt draws attention to the mesmerizing embroidery. One of a kind, and a truly unforgettable gown that you'll never want to take off.


Stylish Lottie Wedding Dress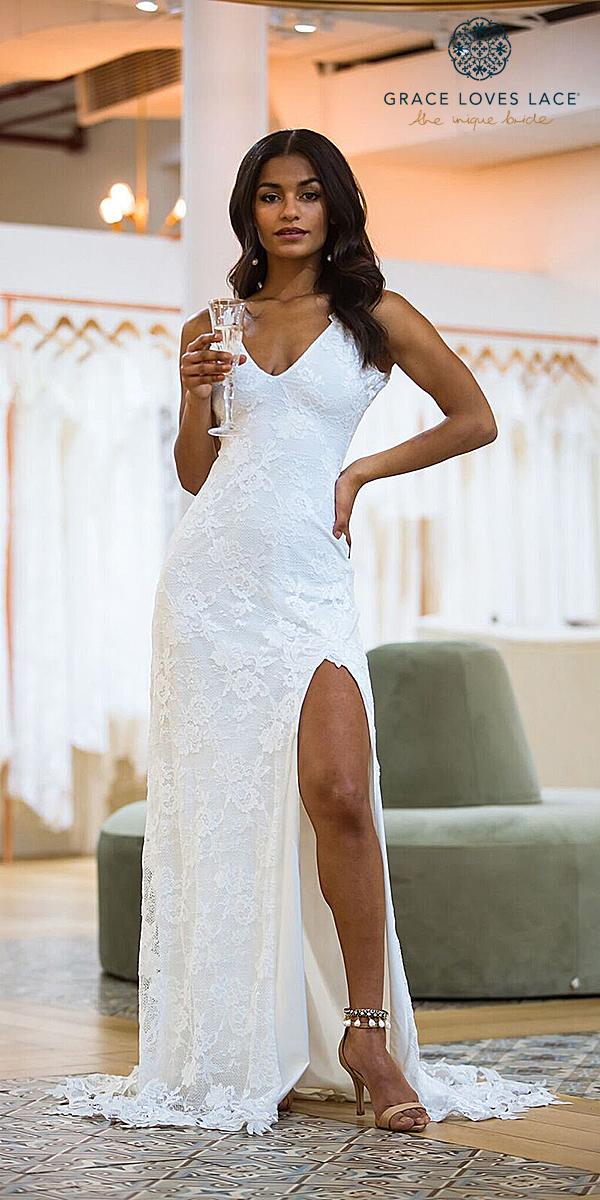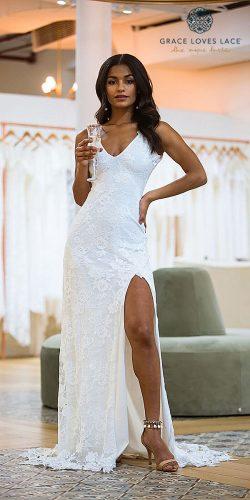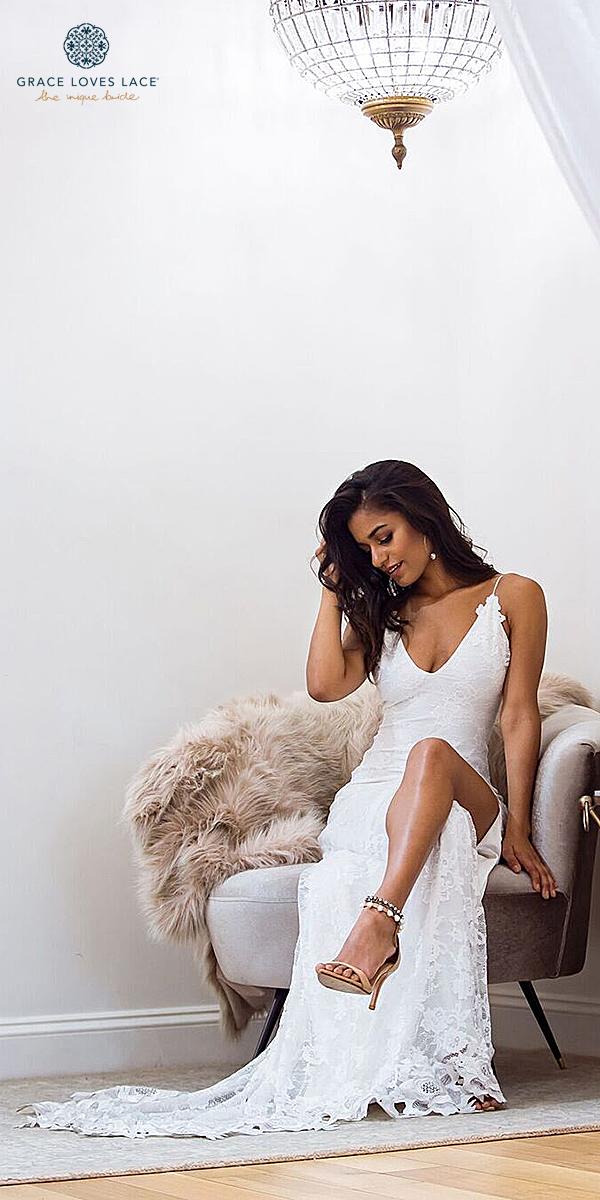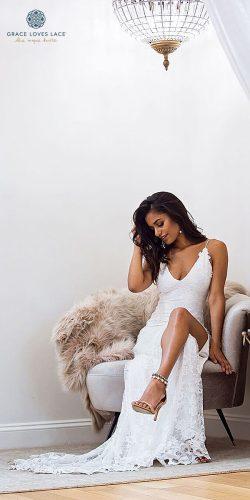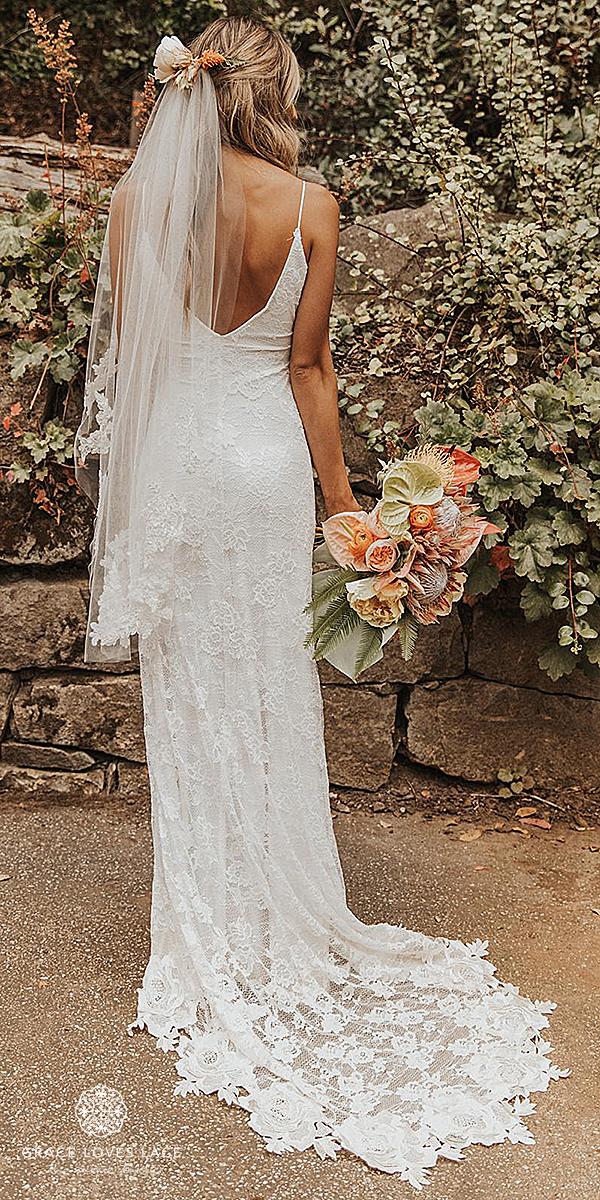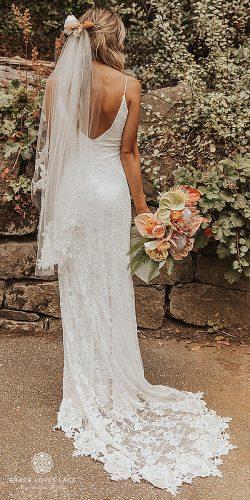 With the perfect amount of understated detailing and a chic, clean silhouette, the Lottie gown is simple, yet timeless. Fusing sophistication with just a hint of sexiness, the Lottie is perfect for the effortless woman who wants an elegant, strappy dress.
Imagine an alluring dress, that is easy and comfortable to wear, with all-over ivory French lace that hugs the body. A low V-neckline, thin spaghetti straps and a scooped back of the Lottie will compliment any shape, and its 40 cm train is trimmed with Guipure lace motifs.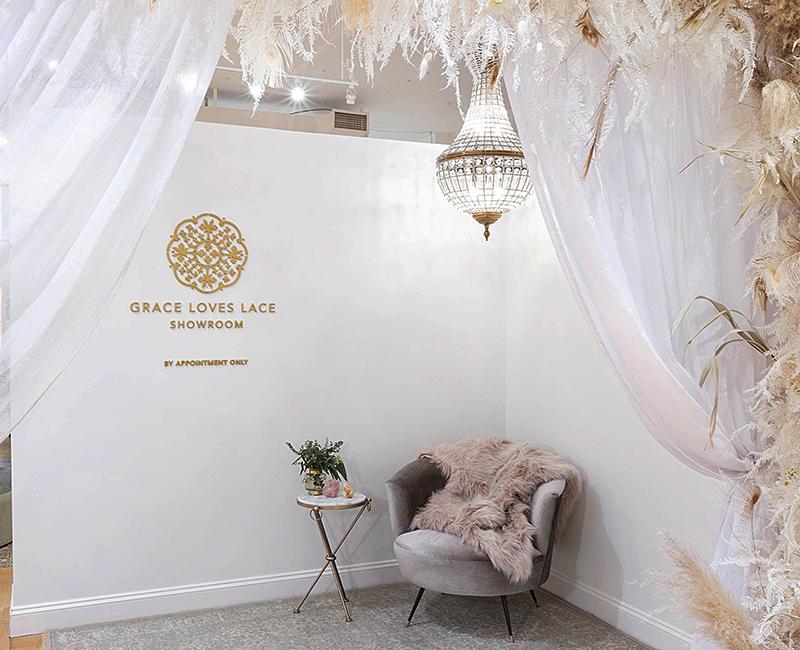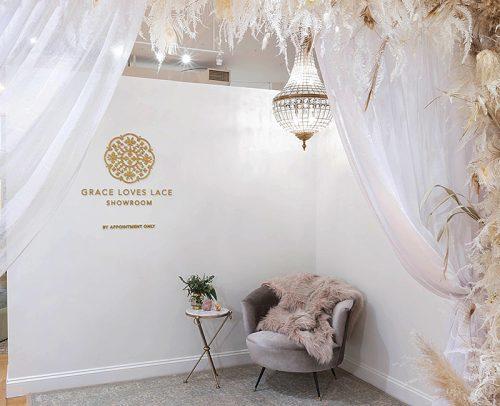 Coco Dress With Off-The-Shoulder Bodice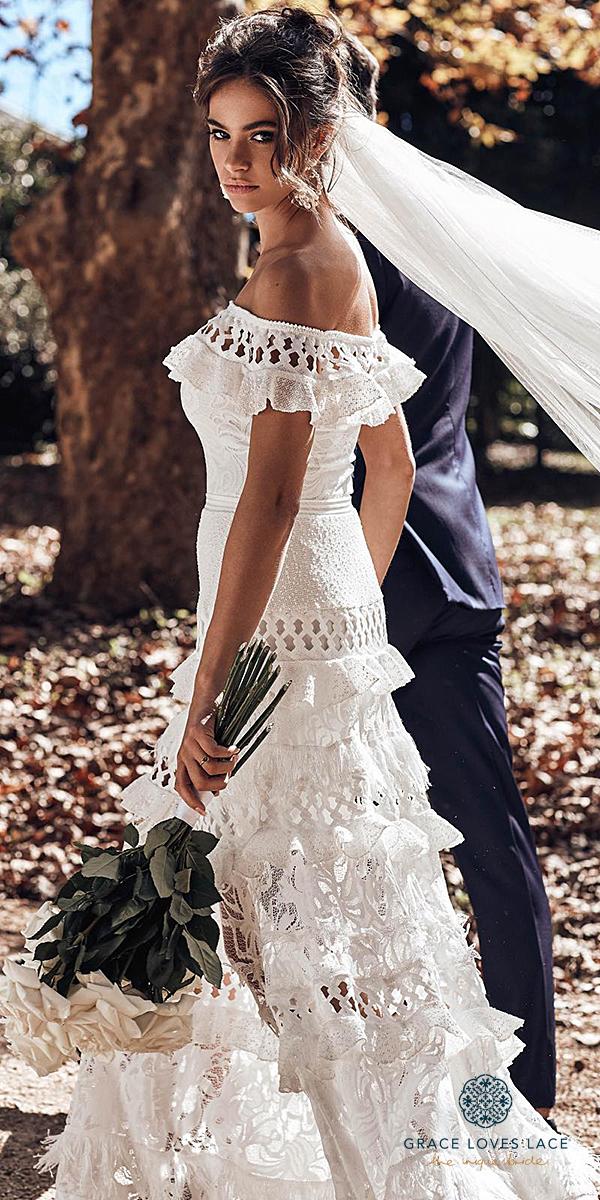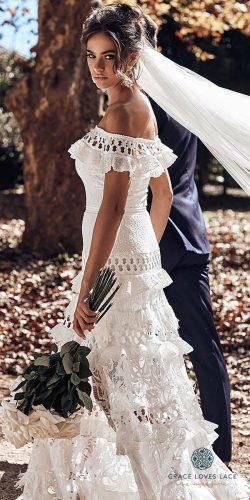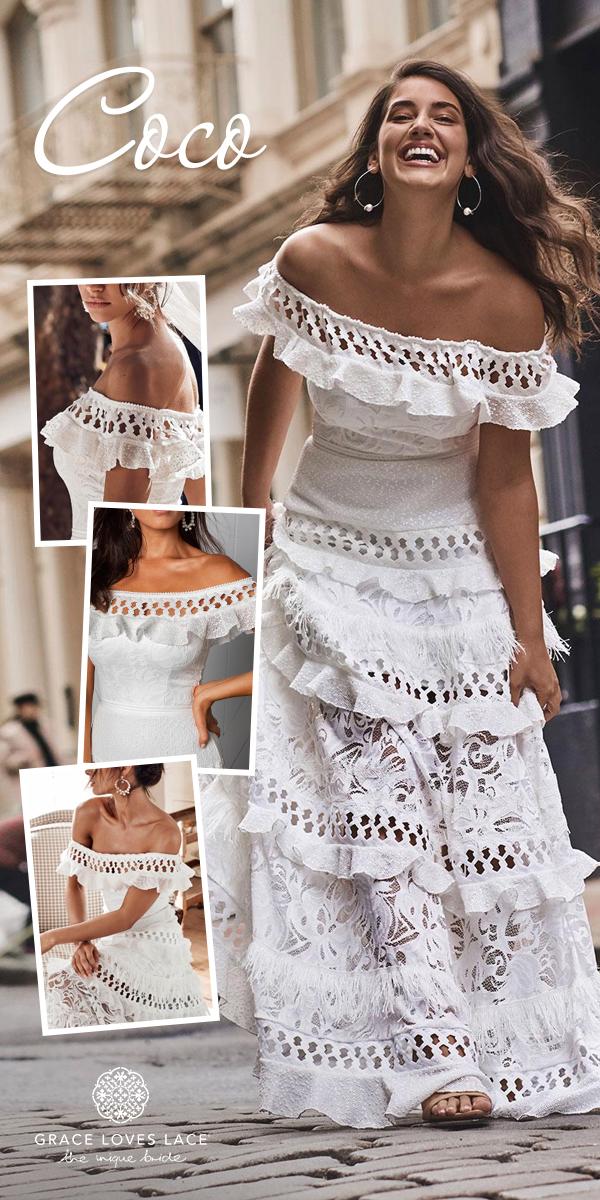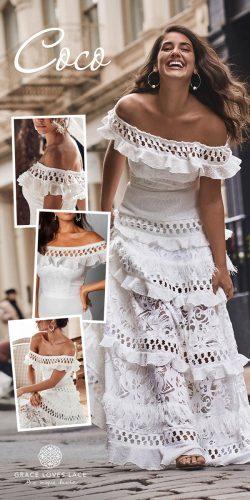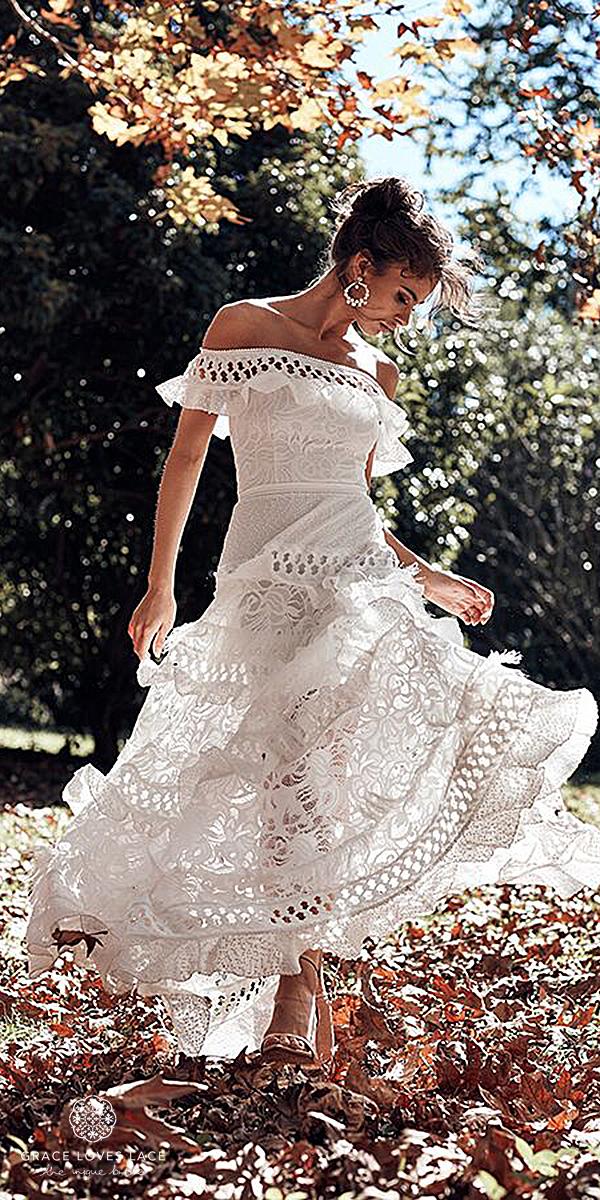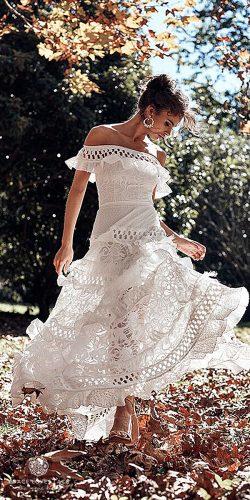 The Coco dress is decadent, intriguing and completely unexpected. If you need confidence and effortless sophistication, this instantly iconic gown is made for you. Its striking silhouette and GLL signature off-the-shoulder bodice make it mesmerizing from every angle. Its A-line skirt is both seductive and playful, edgy and bold.


Feminine Cien Dress With Mermaid Silhouette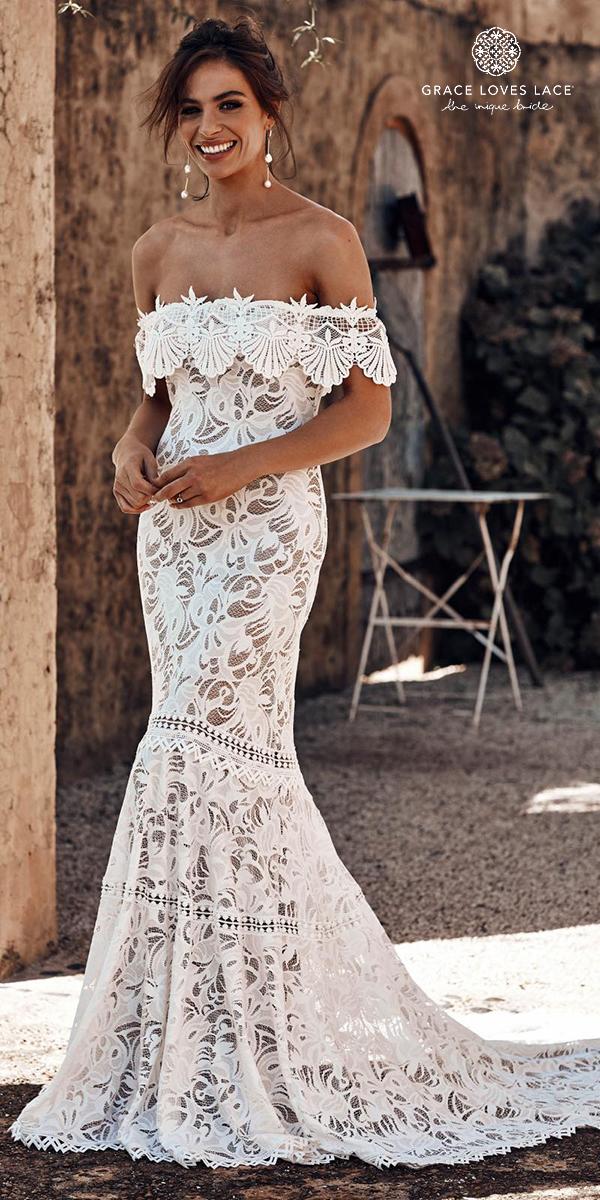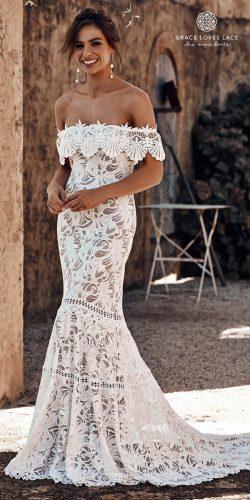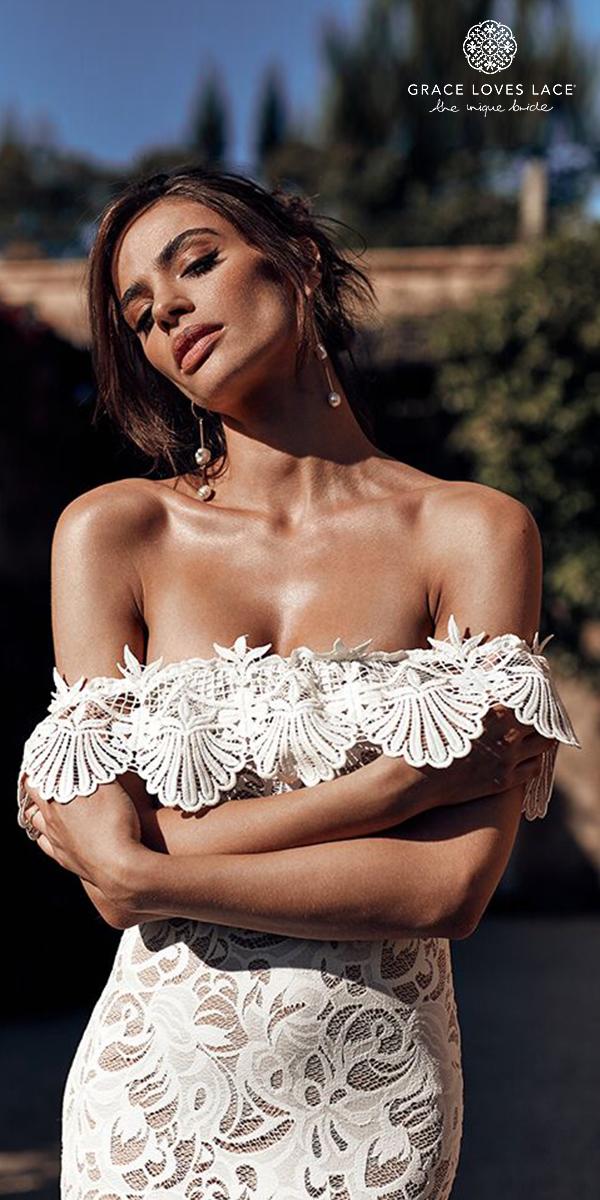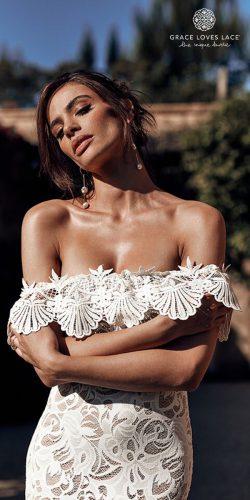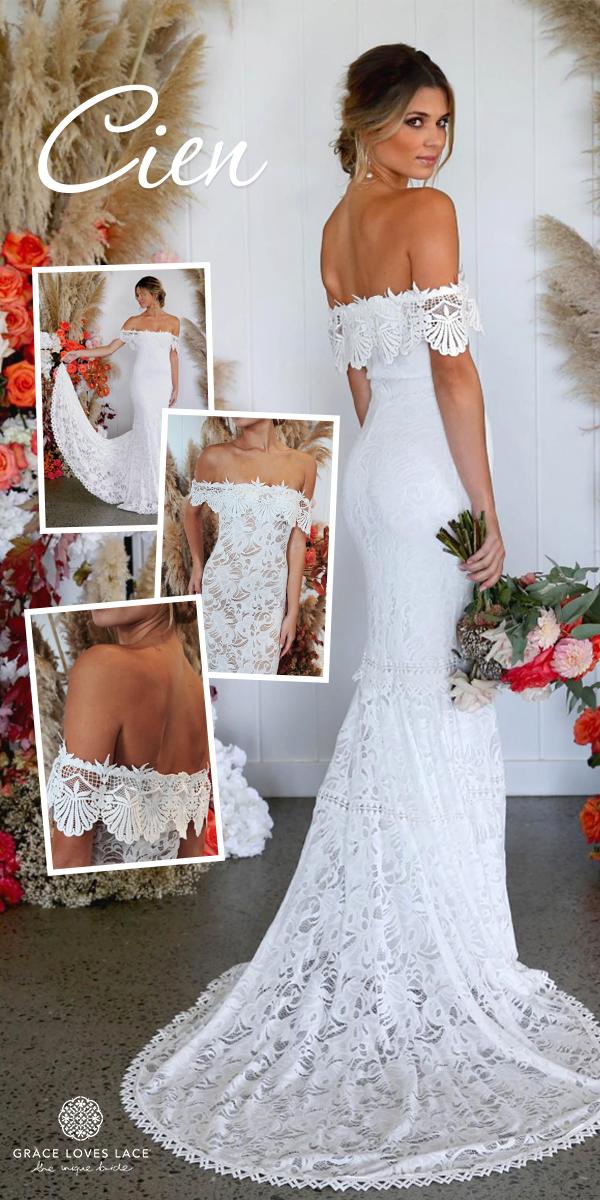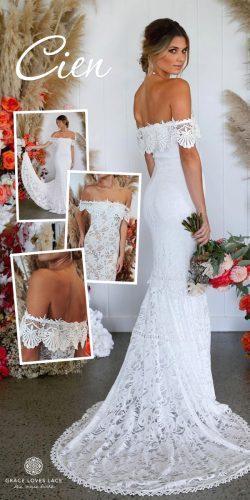 Captivating mermaid silhouette of the Cien is the epitome of effortless glamour. This dress hugs the curves with GLL iconic off-the-shoulder armbands, decorated with an exclusive scalloped trim. Luxurious stretch lace makes it comfortable and easy to wear. It is a perfect mix of feminine, sensual and bold.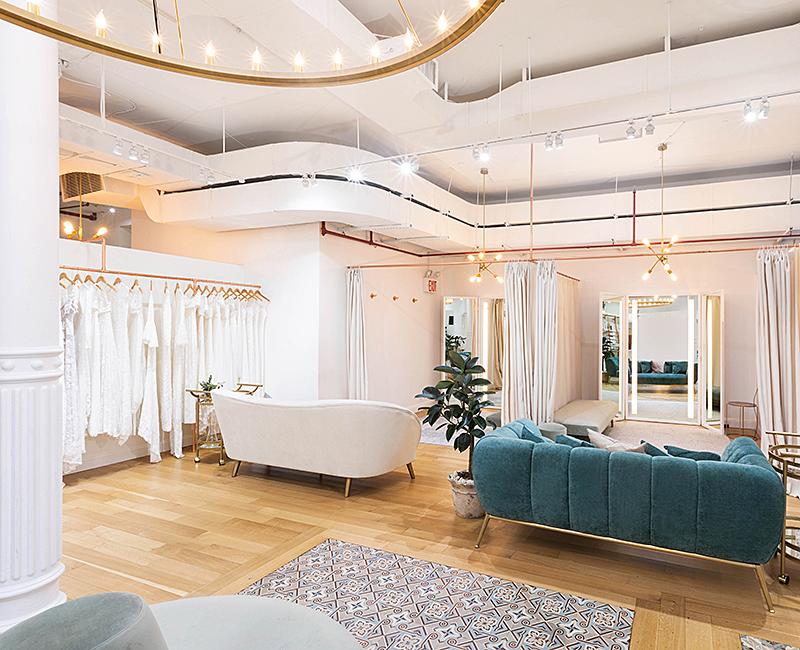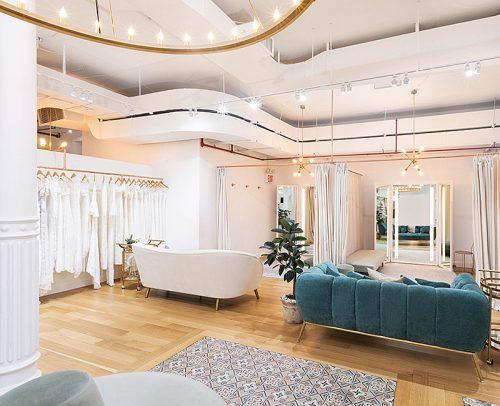 Best Selling Gowns For All Types Of Body Shapes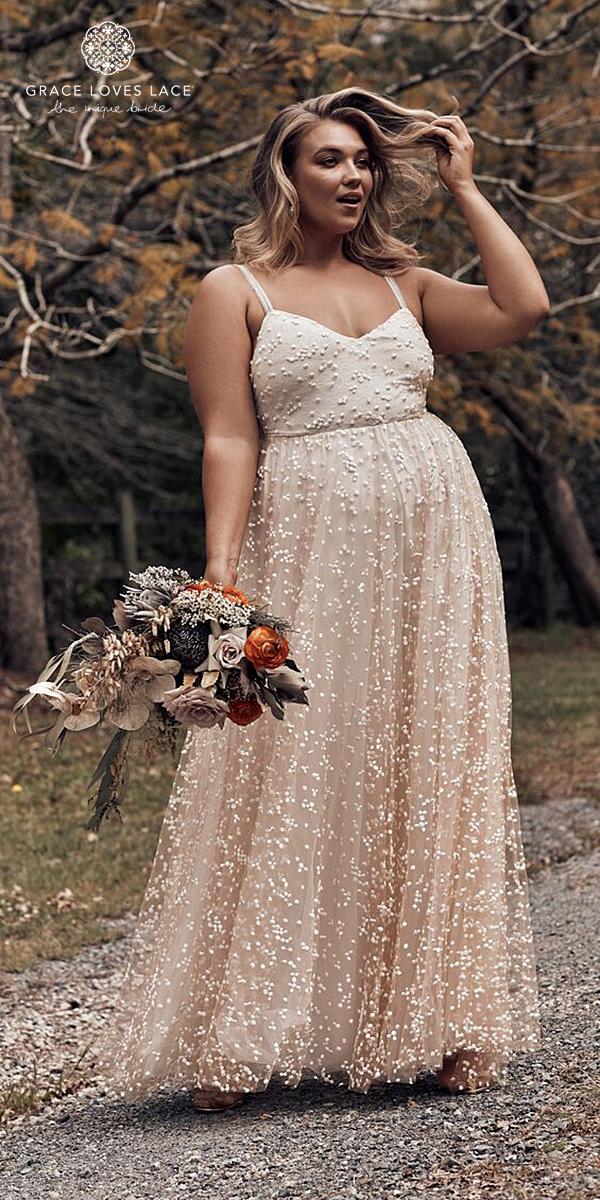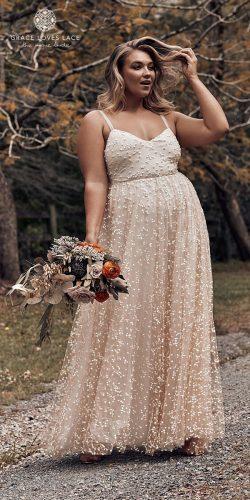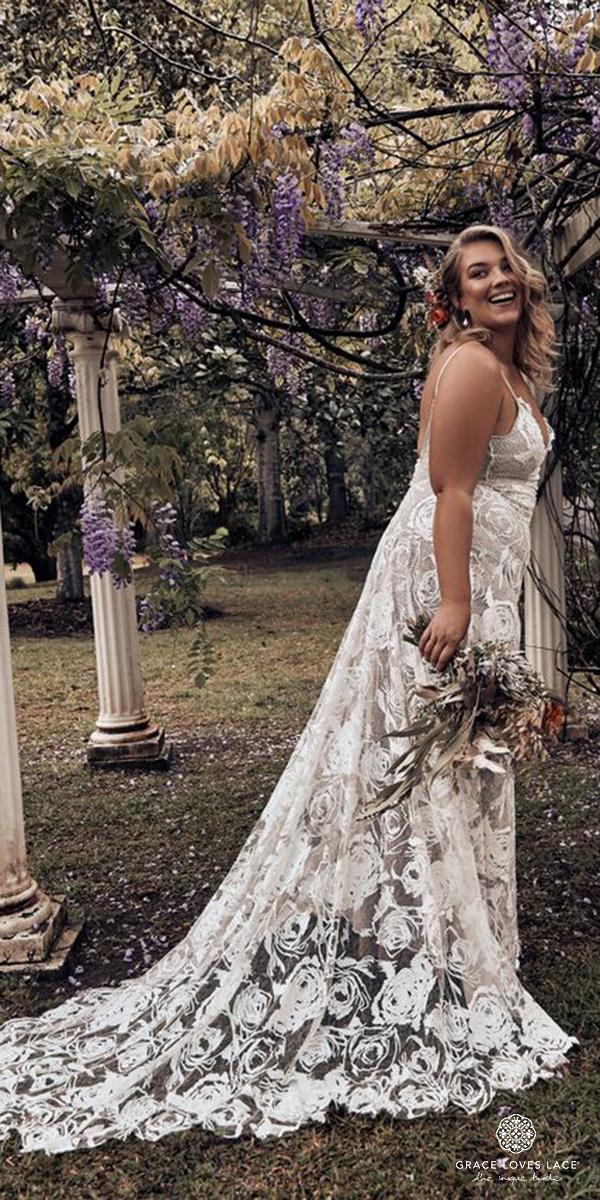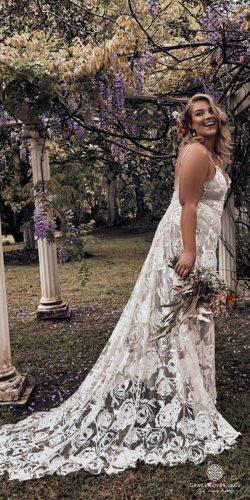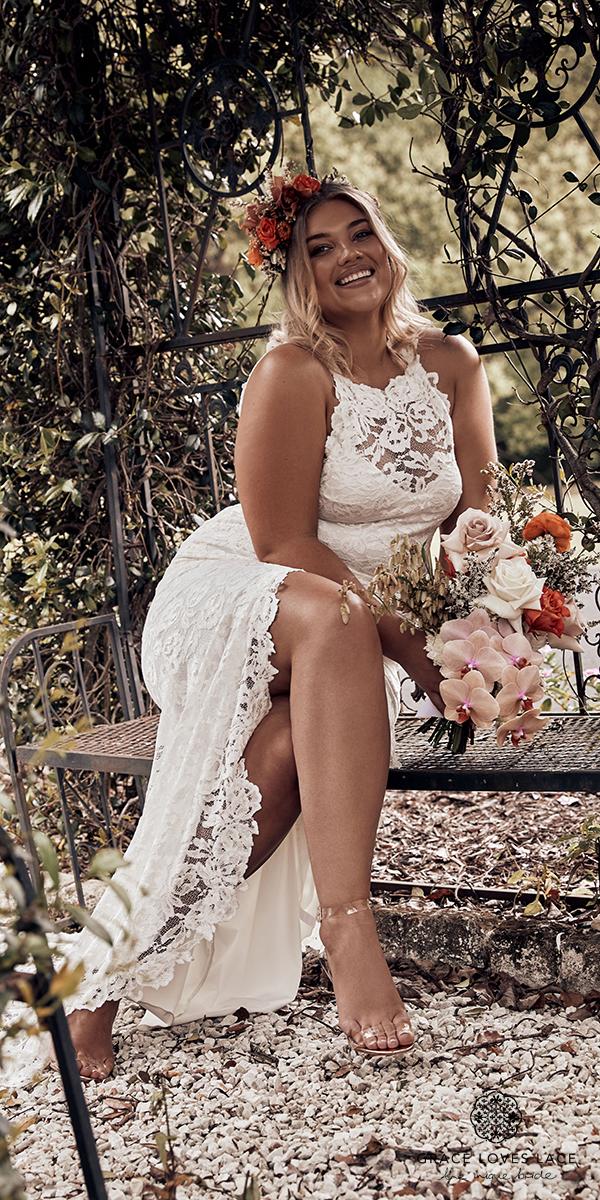 Plus Size brides will look simply stunning in one of these astonishing dresses! Pastel blush tone of a whimsical and feminine Menha gown will add romance to your tender bridal image. A sexy, contemporary and elegant Rosa dress guarantees a dramatic entrance with its body-hugging abstract stretch lace and spaghetti straps. An elegant and classic Alexandra wedding gown with a modern twist and signature GLL stretch lace glides over and celebrates the curves of the body. Dance the night away, and feeling yourself a goddess!


Find even more Gace Loves Lace stunning gowns and bridal accessories at Grace Loves Lace New York Showroom.
Find more information at Grace Loves Lace website.